Aloo Curry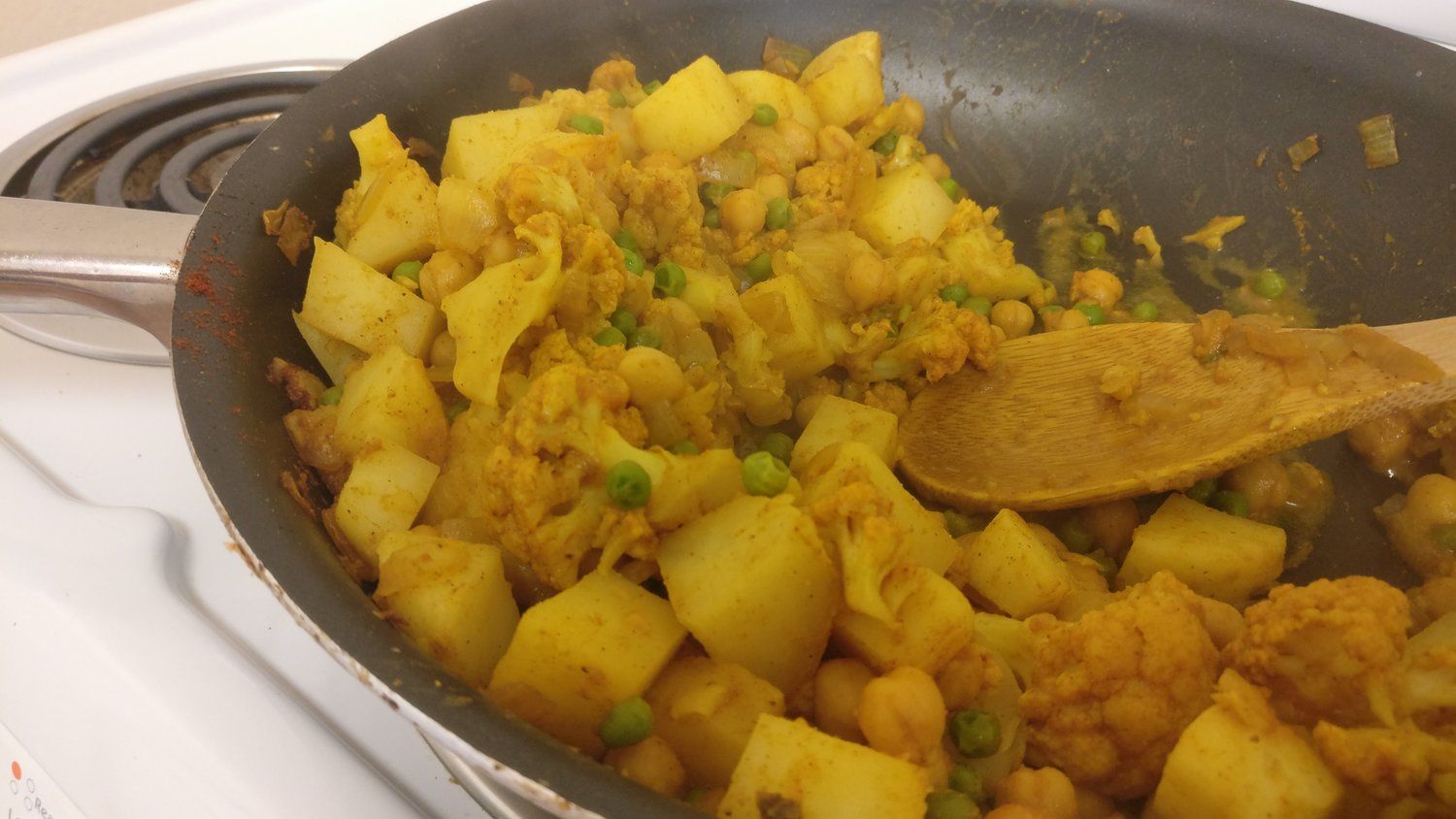 I'm sure my fellow posters can share the love for Taste of India that I have. It was one of my favorite places to eat on on campus because I loved the spices, but also because I was able to get such a ridiculous amount of food for the cost.
I liked to fill one side of my disposable meal box with aloo curry and butter chicken, while the other side held a mountain of steaming naan.
---
Ingredients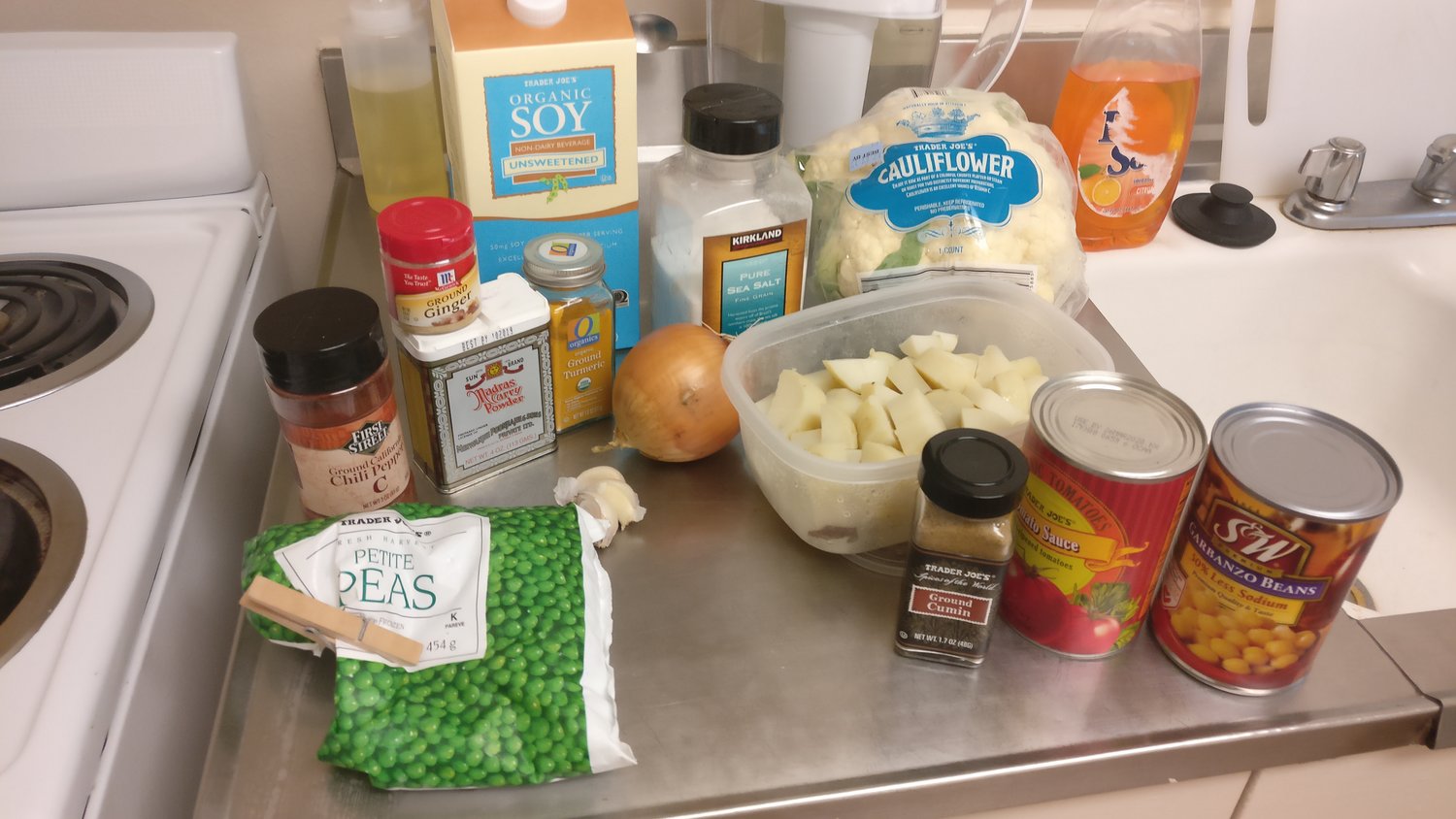 1 onion
extra boiled potatoes from making cheesy scalloped potatoes
1/2 head of cauliflower
1 cup peas
1/4 cup tomato sauce
3 cloves garlic
1 can chickpeas
a lot of curry powder
a good amount of chili powder, tumeric, cumin, ground giner, and salt
1/2 cup milk (i used soy, but coconut would probably be best!)
some oil for frying
Methodology
Mince up the garlic, chop up the onion, and cut the cauliflower into pieces for prep.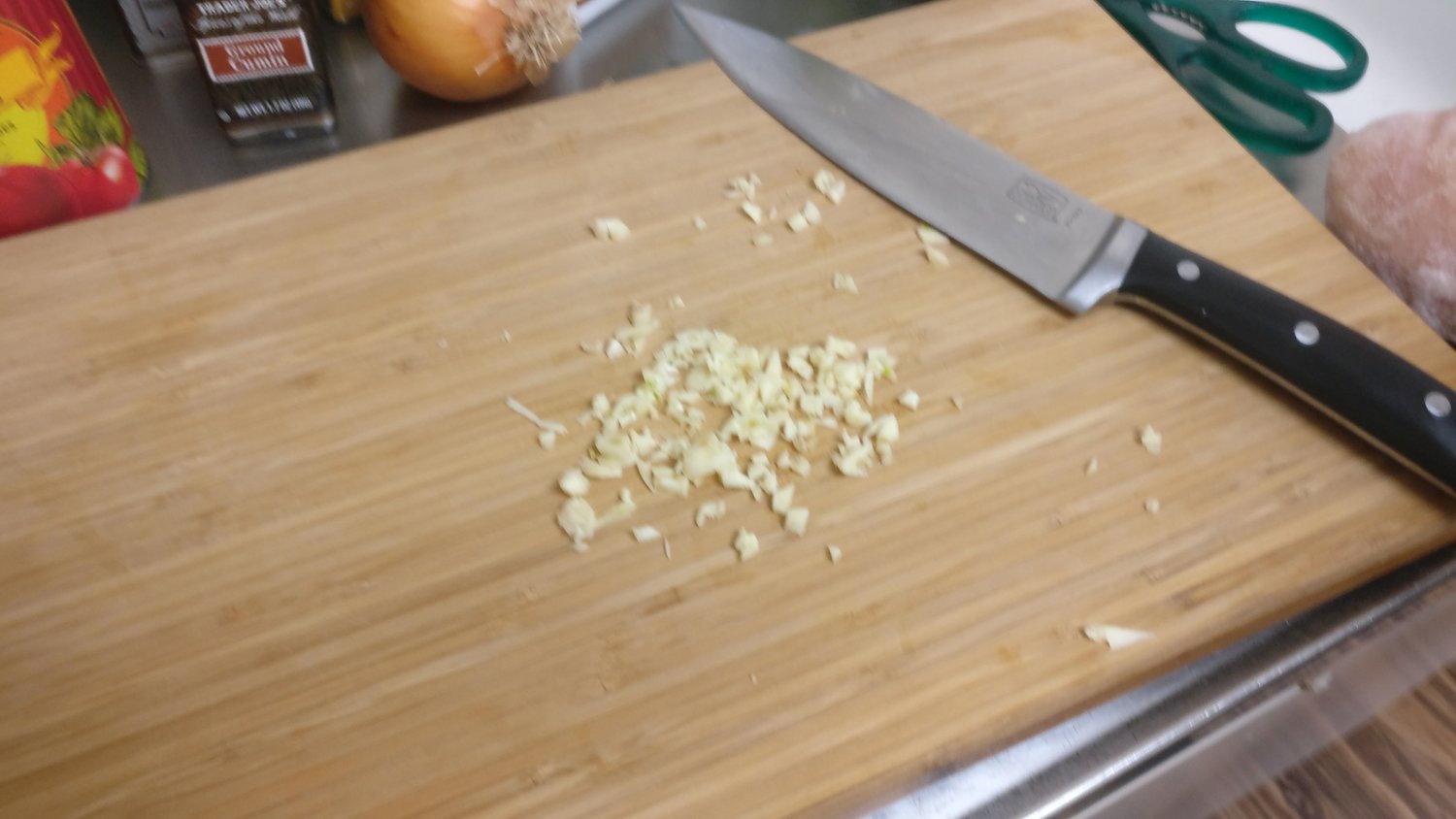 Heat up oil in a pan, and add the garlic and onion.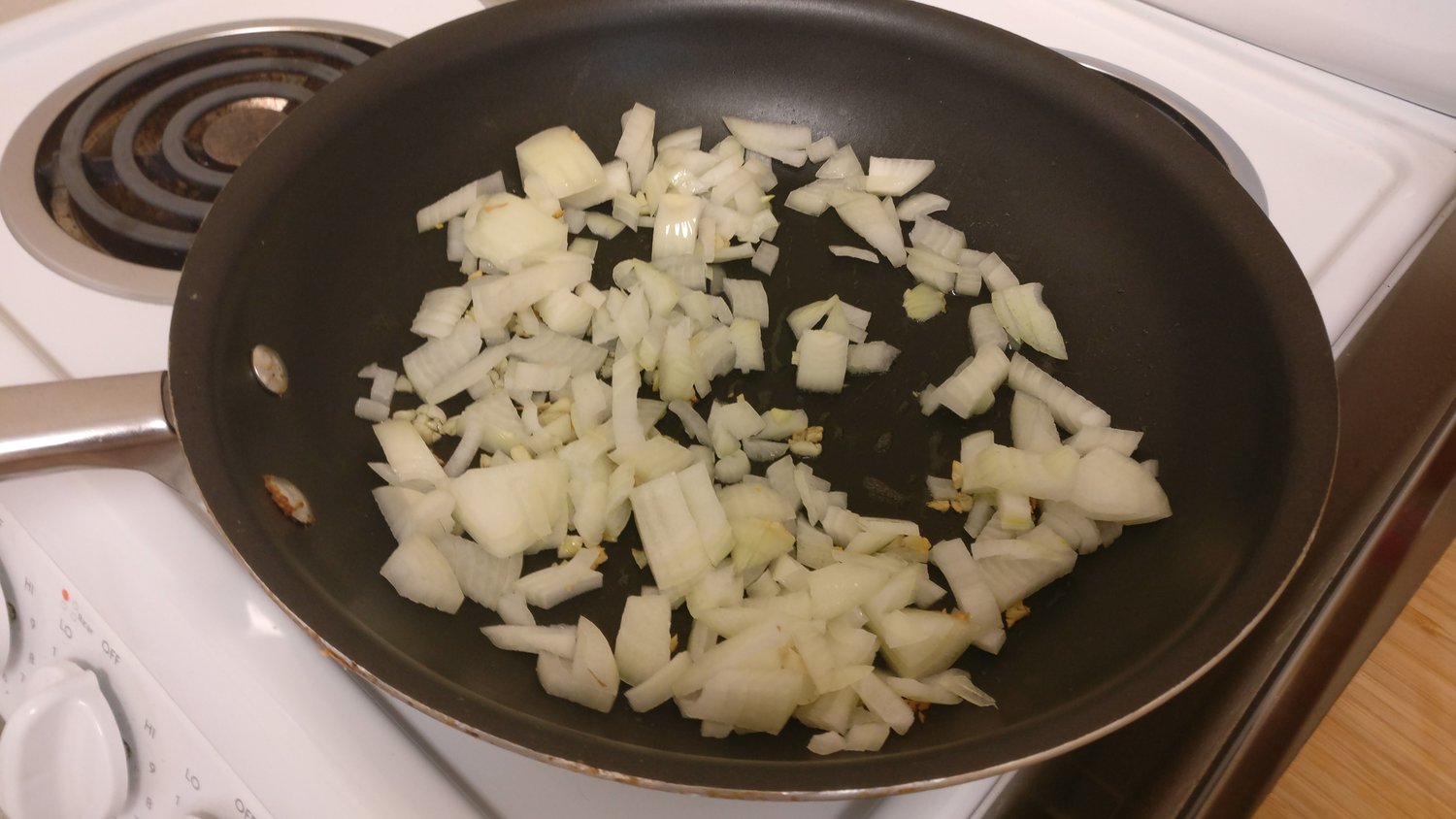 Once the onion is translucent, add in all the spices and the tomato sauce. Mix and cook for about two minutes. Your kitchen will start smelling amazing.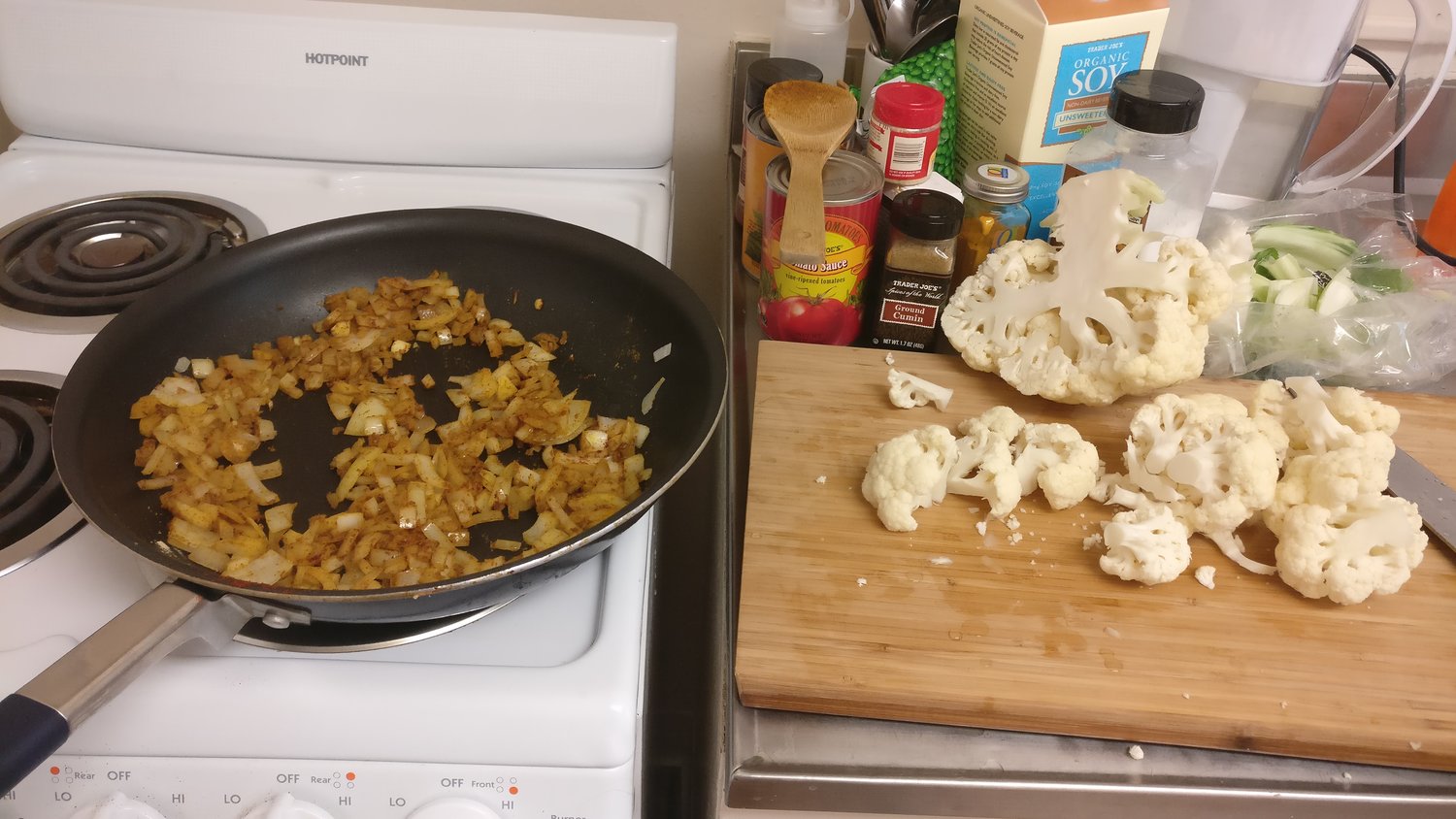 Add in the cauliflower and rinsed chickpeas. Mix around and pop a lid over the pan to help the cauliflower cook down.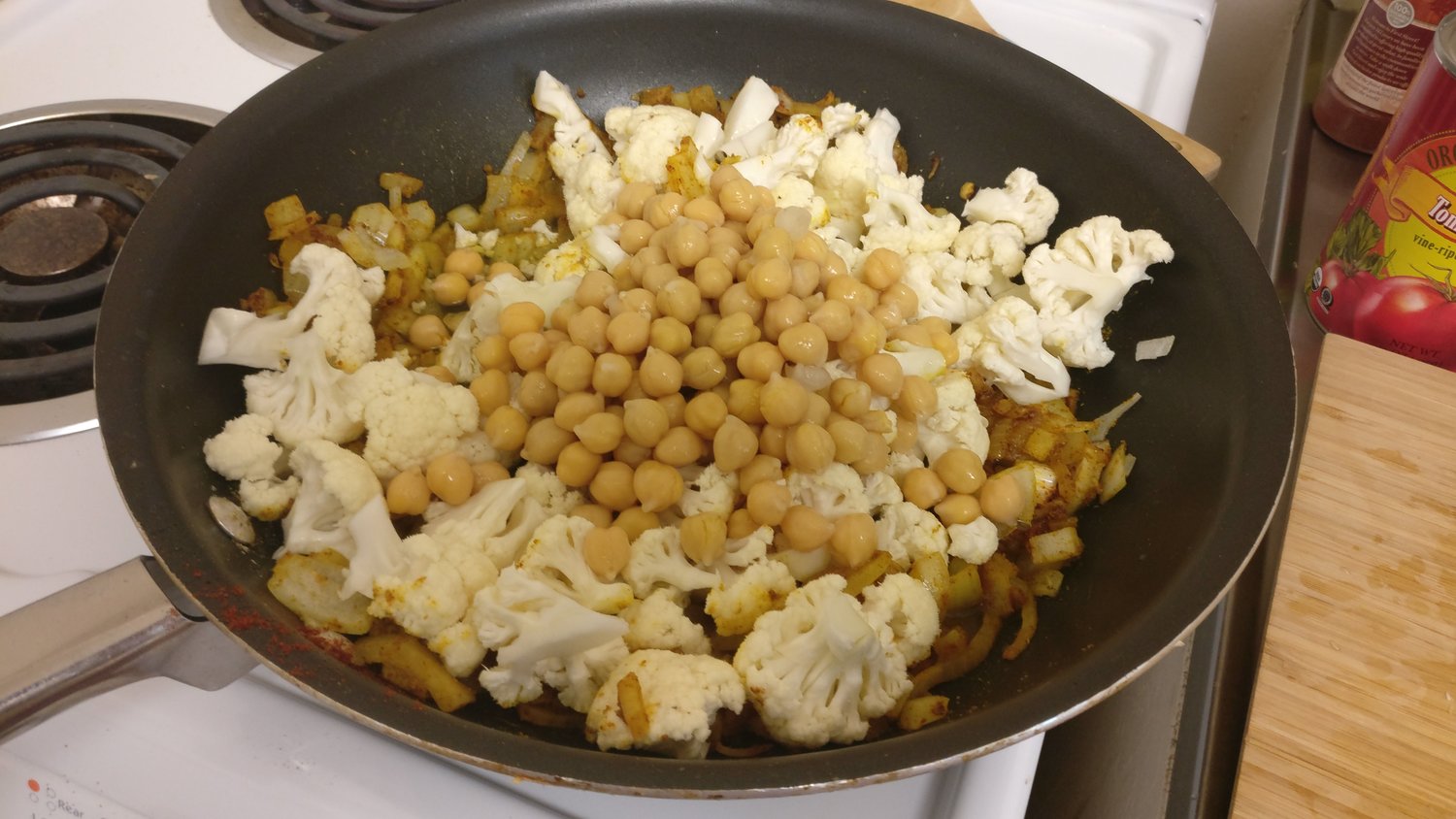 Add the potatoes and peas. Same deal--pop a lid on and let things cook and heat through.
Results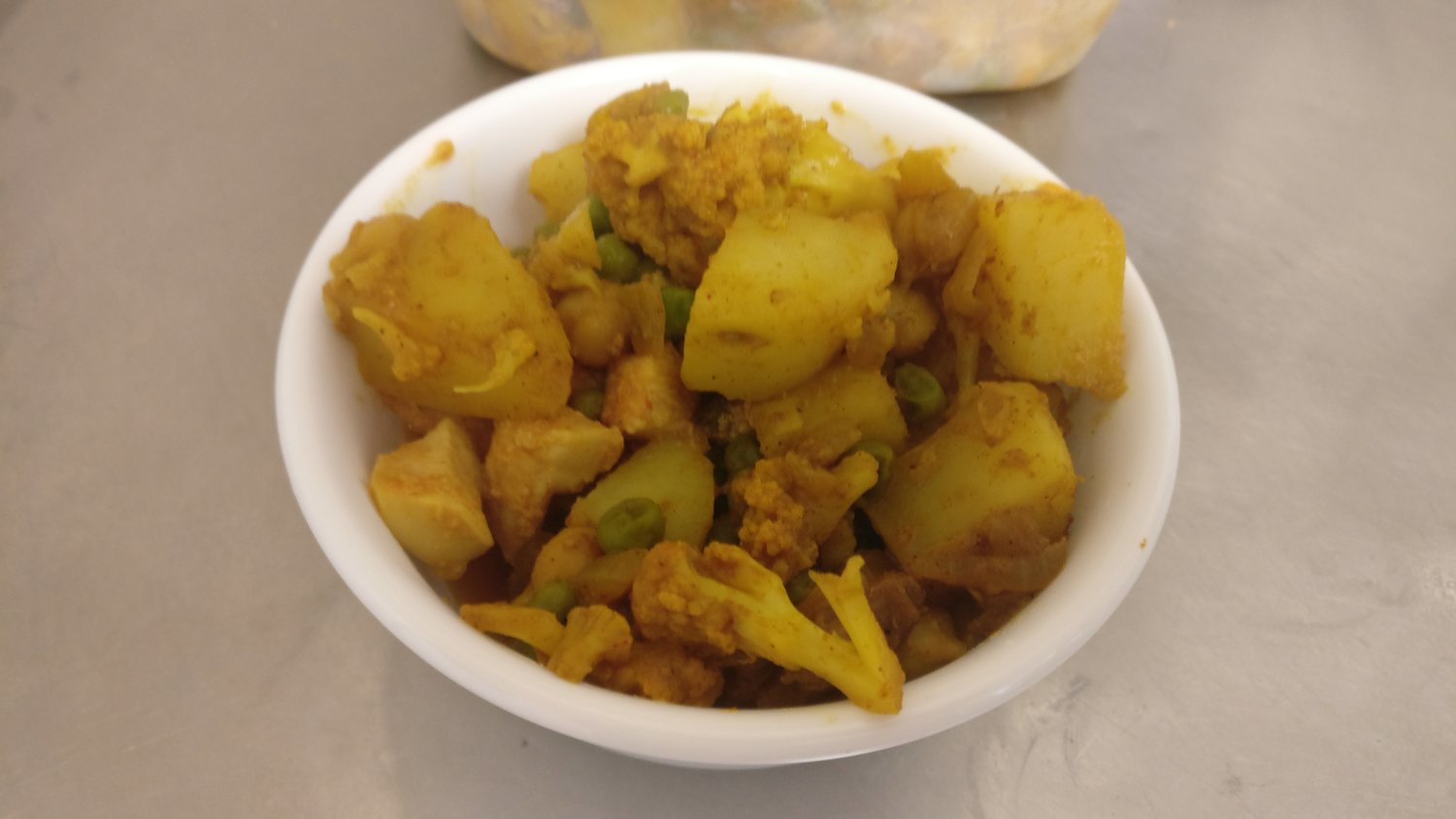 Spicy and definitely filling, this is a very comforting dish because of the potatoes and caluflower. Next time, I might add some tomato in just to add a bit more acid and liquid.