Apple crisp makes me think of my best friend because he used to make this every now and then in high school. Since then, he's moved onto having matcha tiramisu as his signature dessert. Very proud.
I love apple desserts and I love desserts with that crumble/streusel topping, so this is something I crave every so often.
---
Ingredients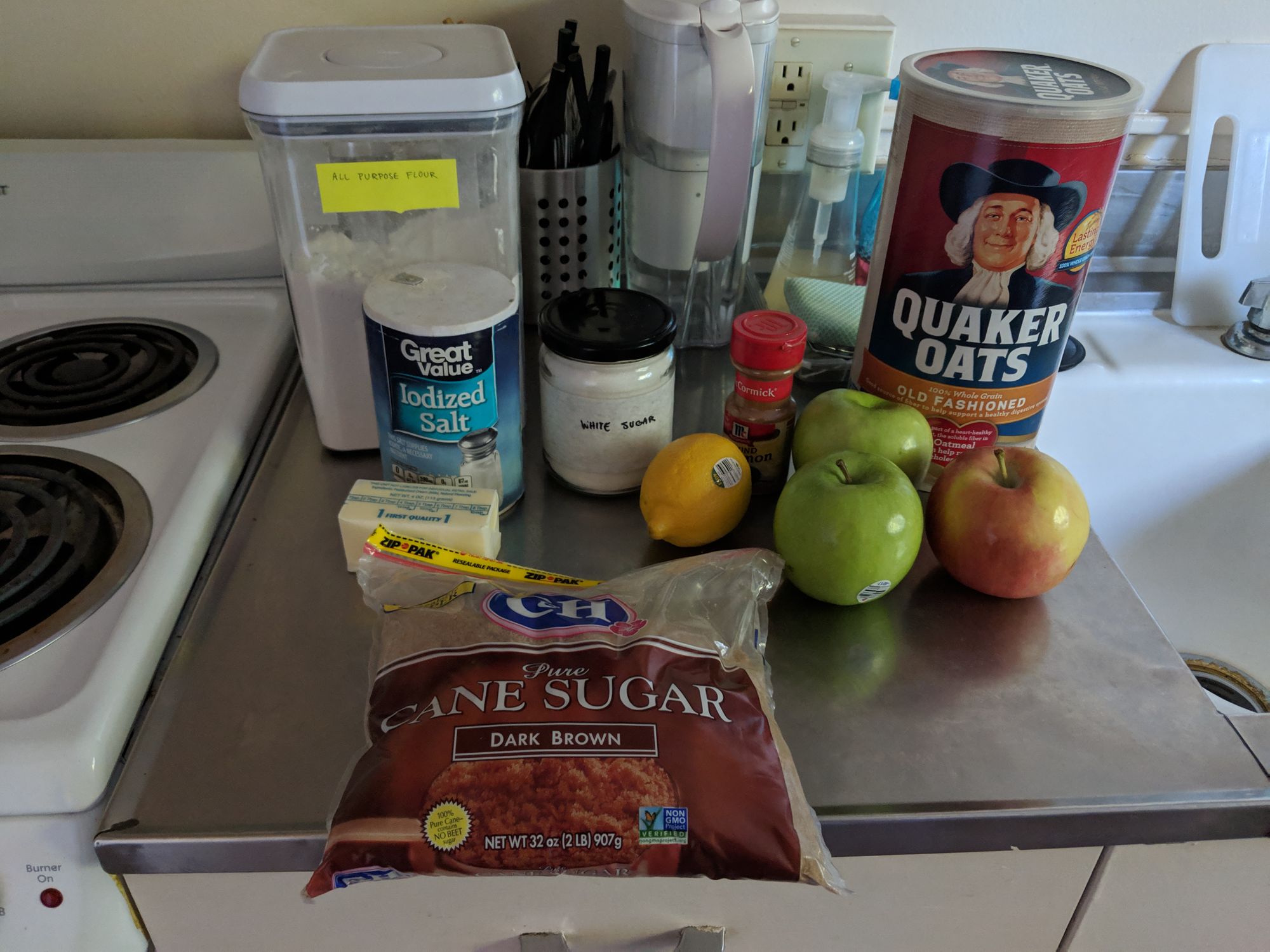 3 apples (i used 2 granny smith and 1 honeycrisp)
1 tbsp granulated sugar
2 tsp cinnamon
1.5 tsp lemon juice
1/2 cup brown sugar
3/4 cup oats
3/4 cup flour
1/2 cup cold unsalted butter
pinch of salt
Methodology
Preheat the oven to 350F.
Wash, peel, and chop the apples into small cubes.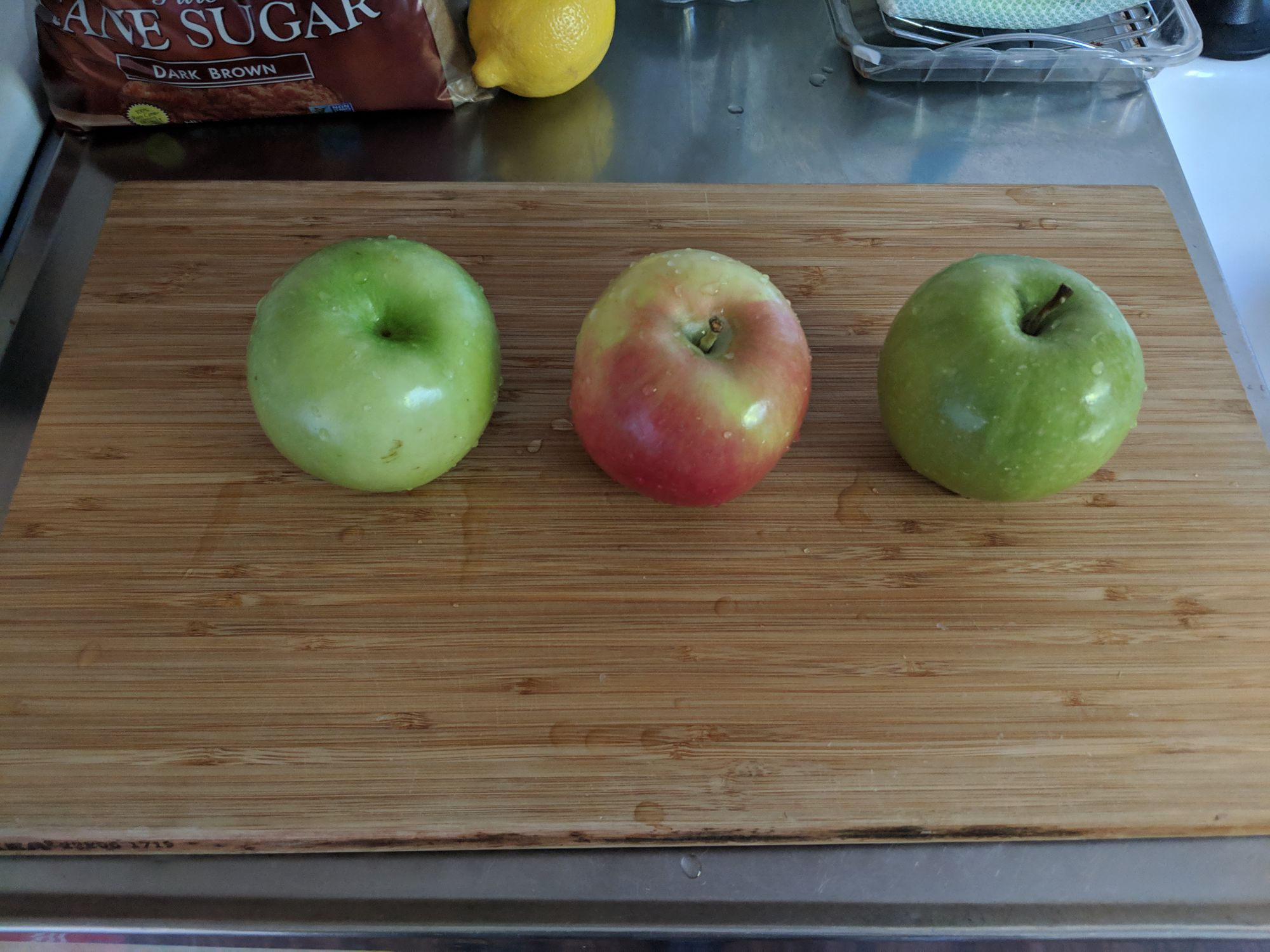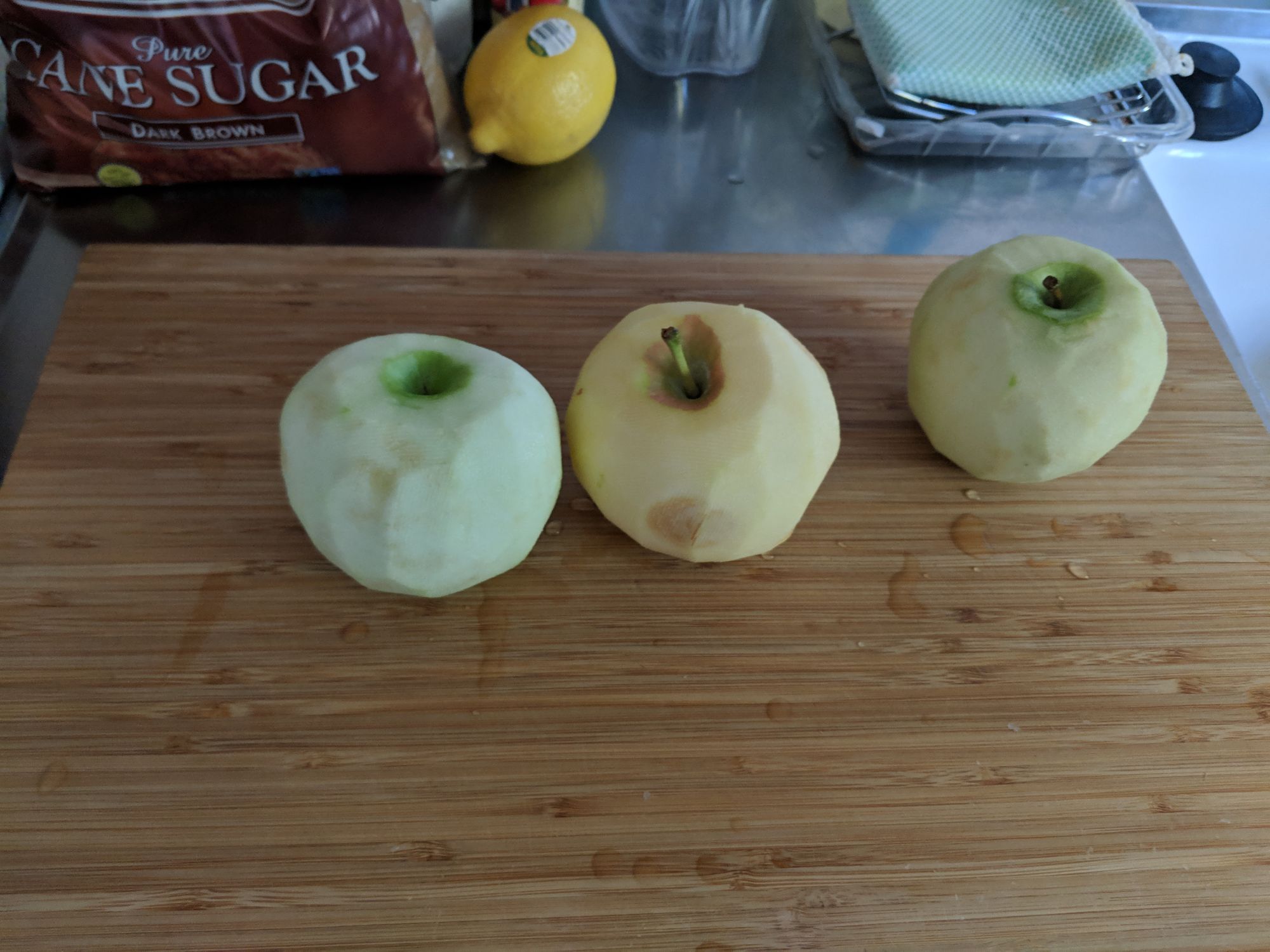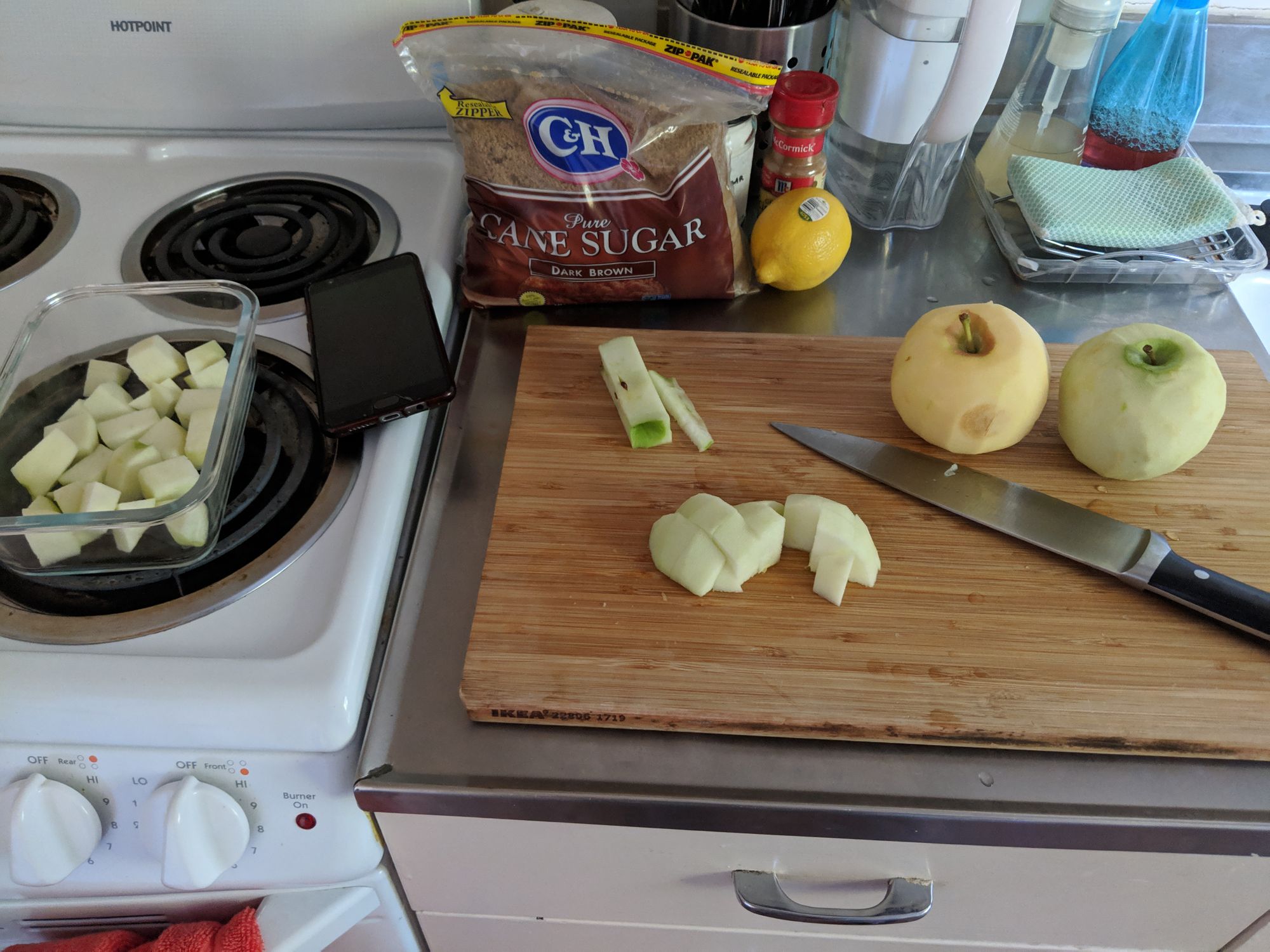 Put the apple cubes into a bowl.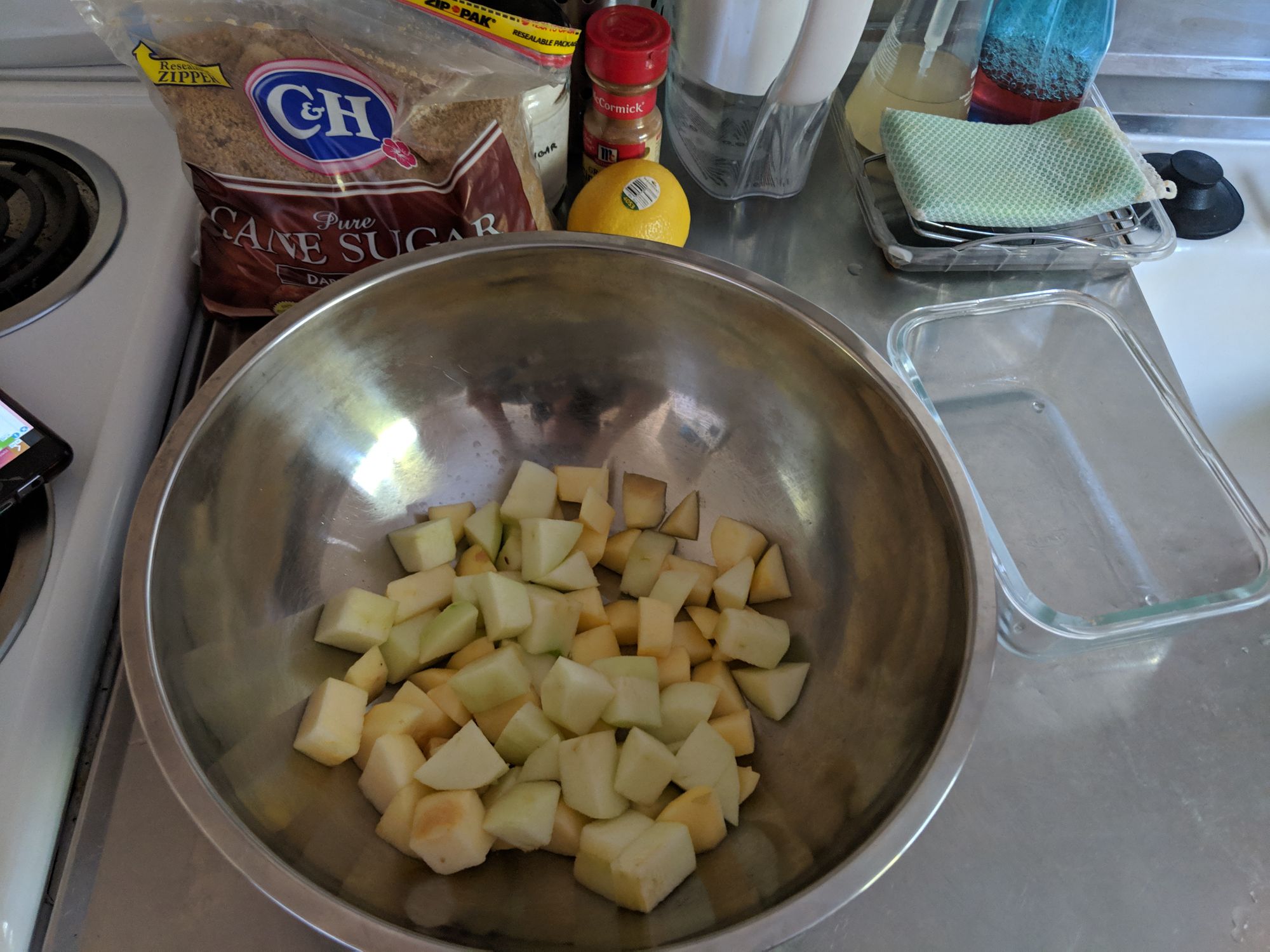 Add the granulated sugar, lemon juice, and half the cinnamon to the apples. Mix to combine.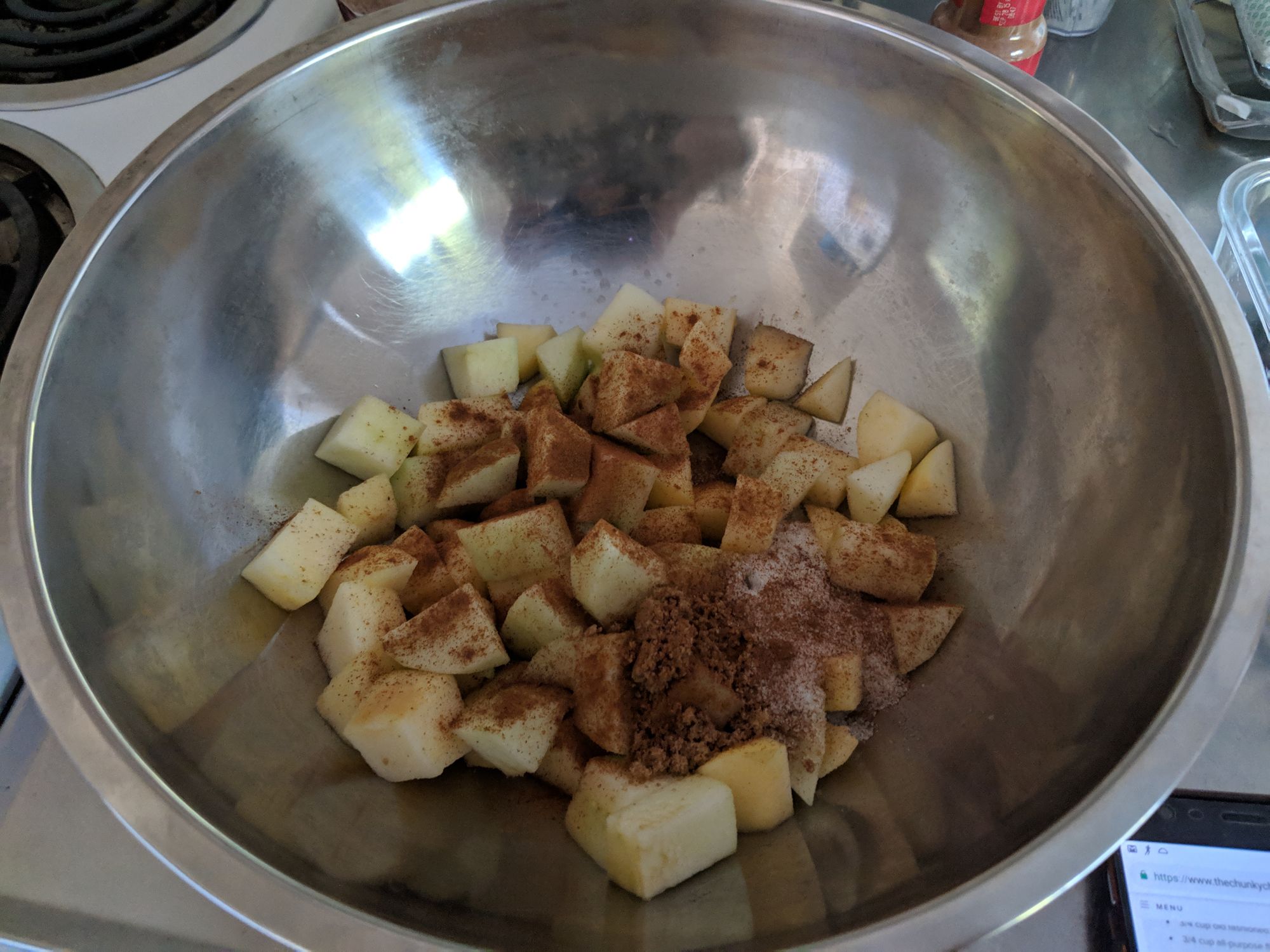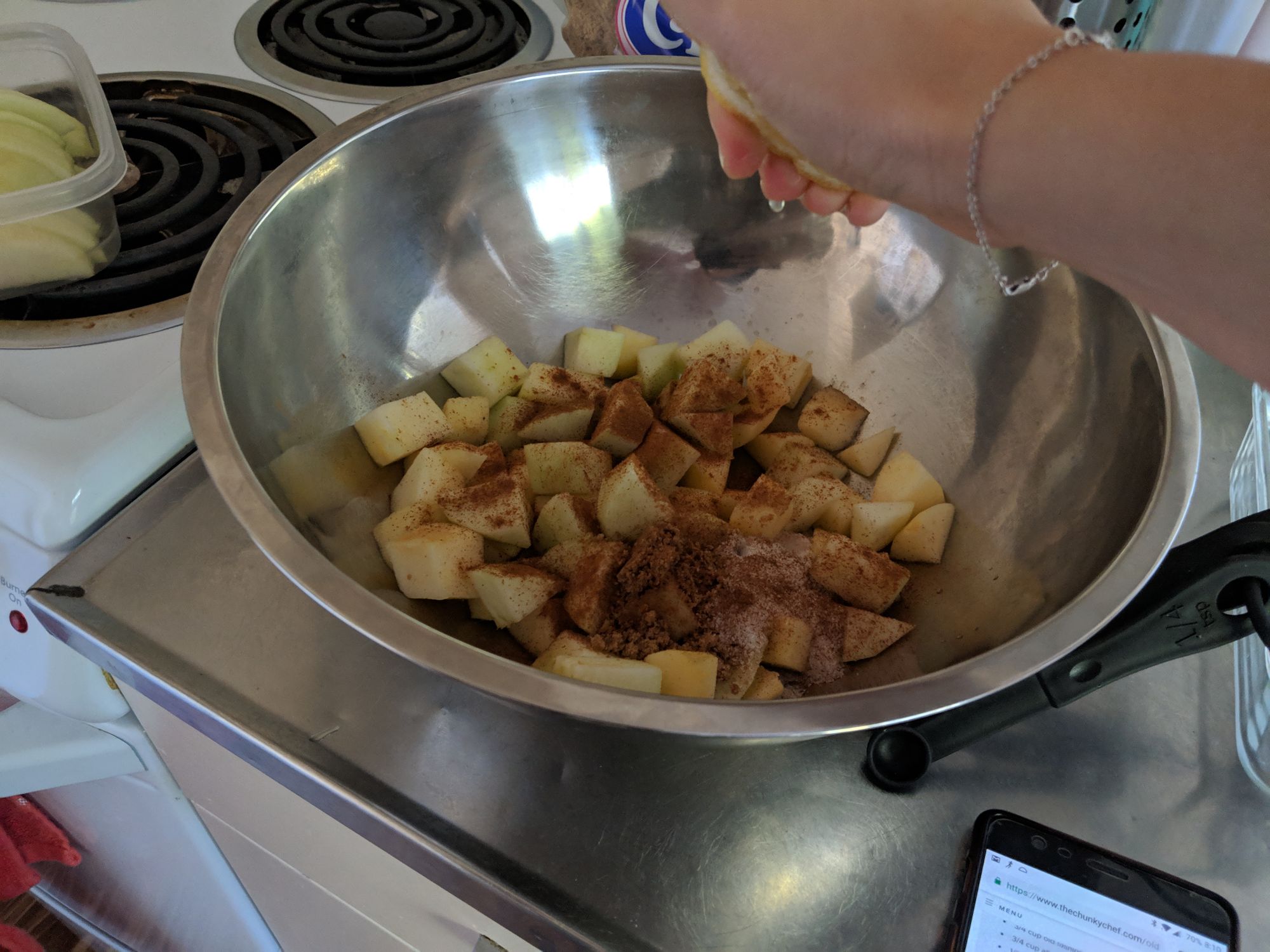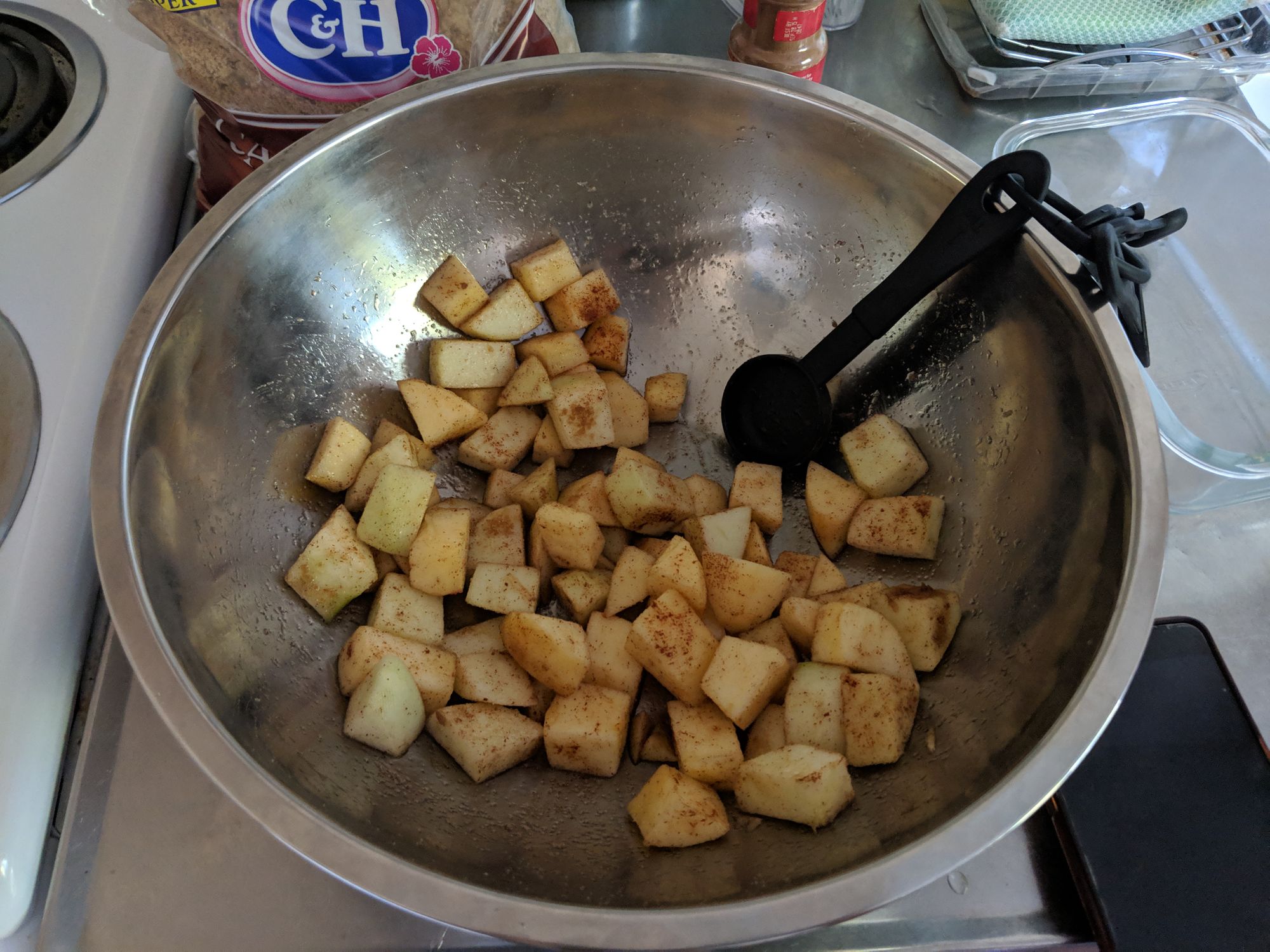 Transfer the apple mixture into an oven-safe dish. This is the filling.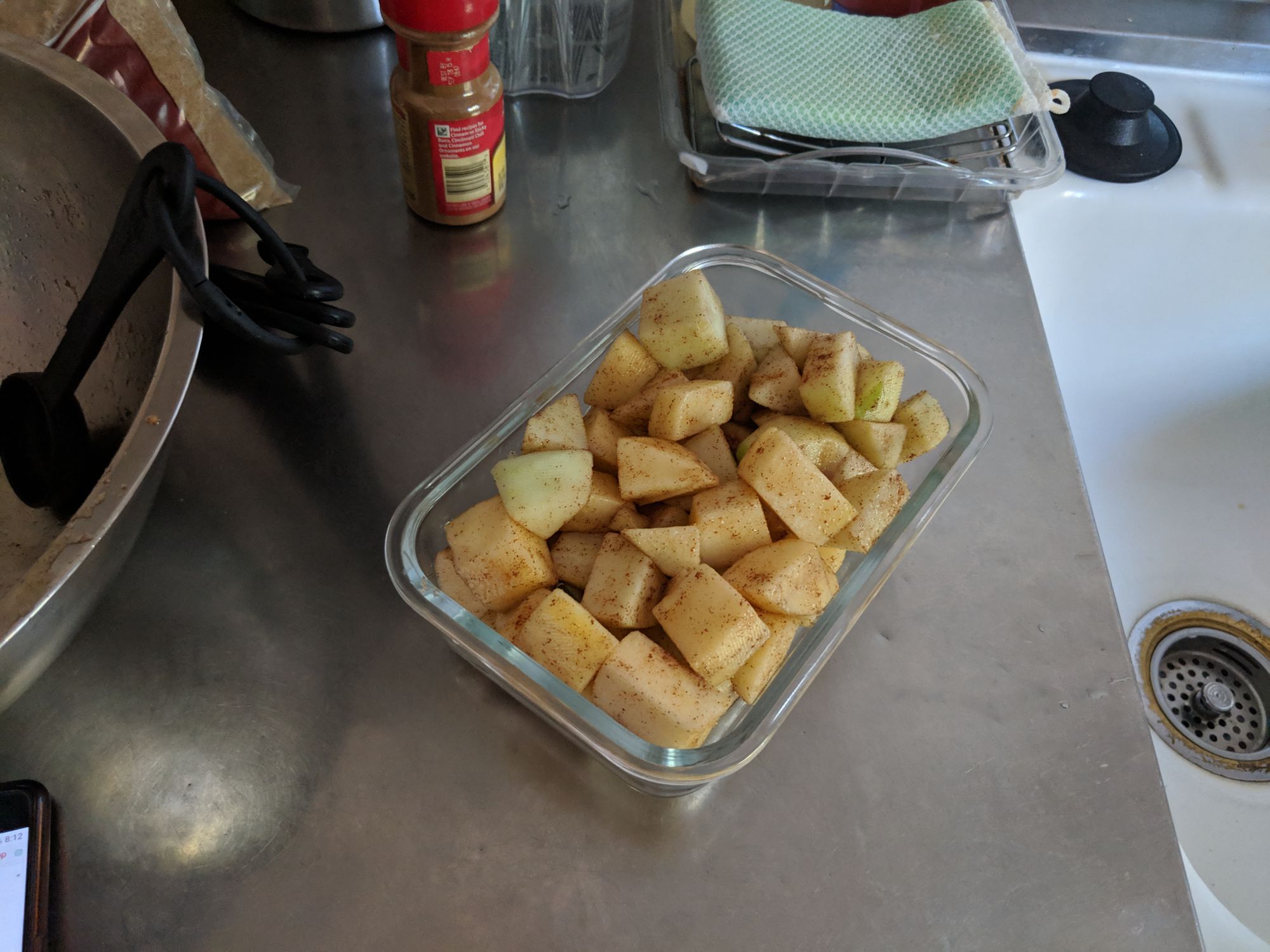 In another bowl, we'll prepare the topping.
Add everything else--the oats, flour, brown sugar, remaining cinnamon, salt, and butter.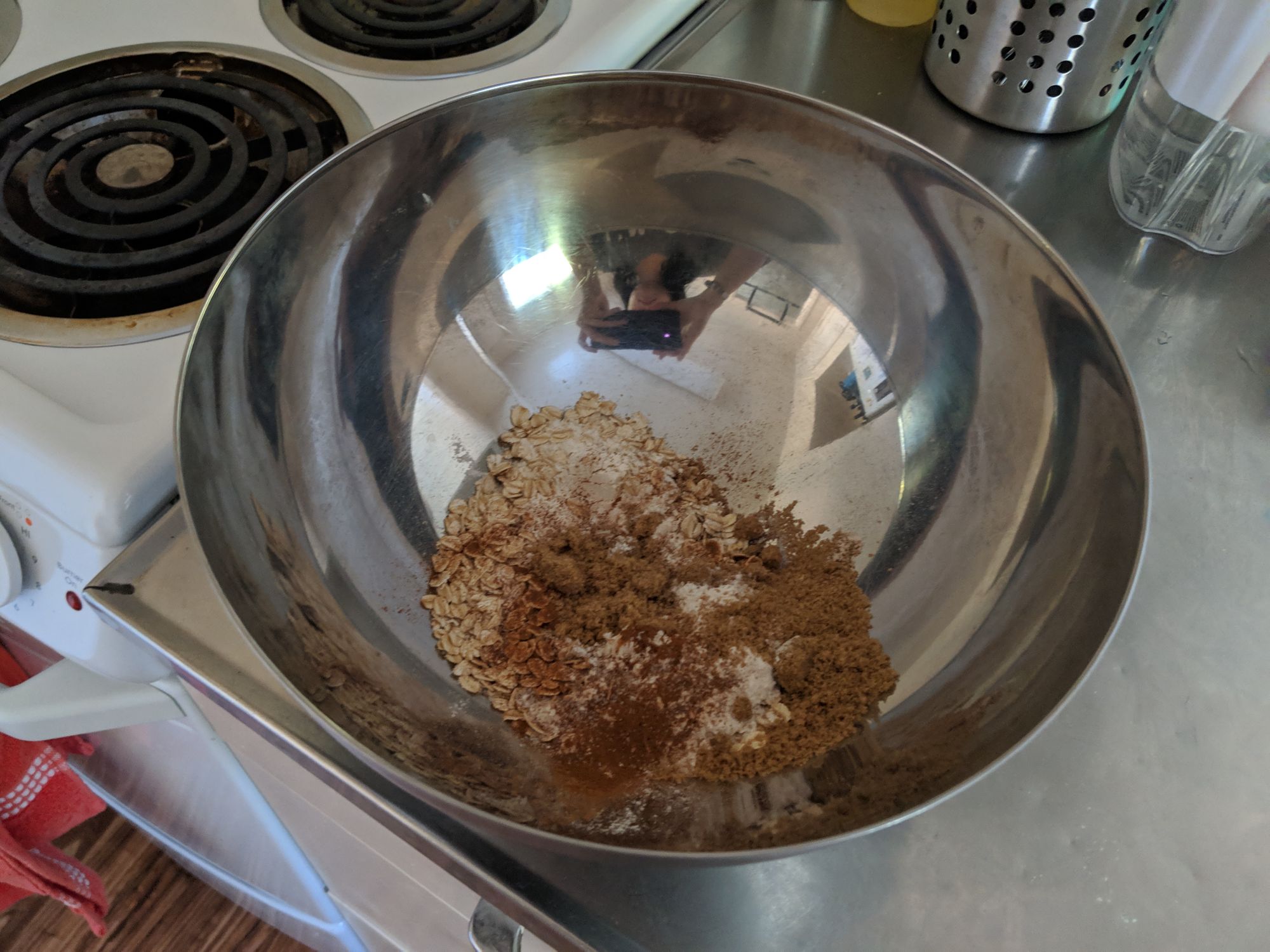 Cut the butter in, using a fork.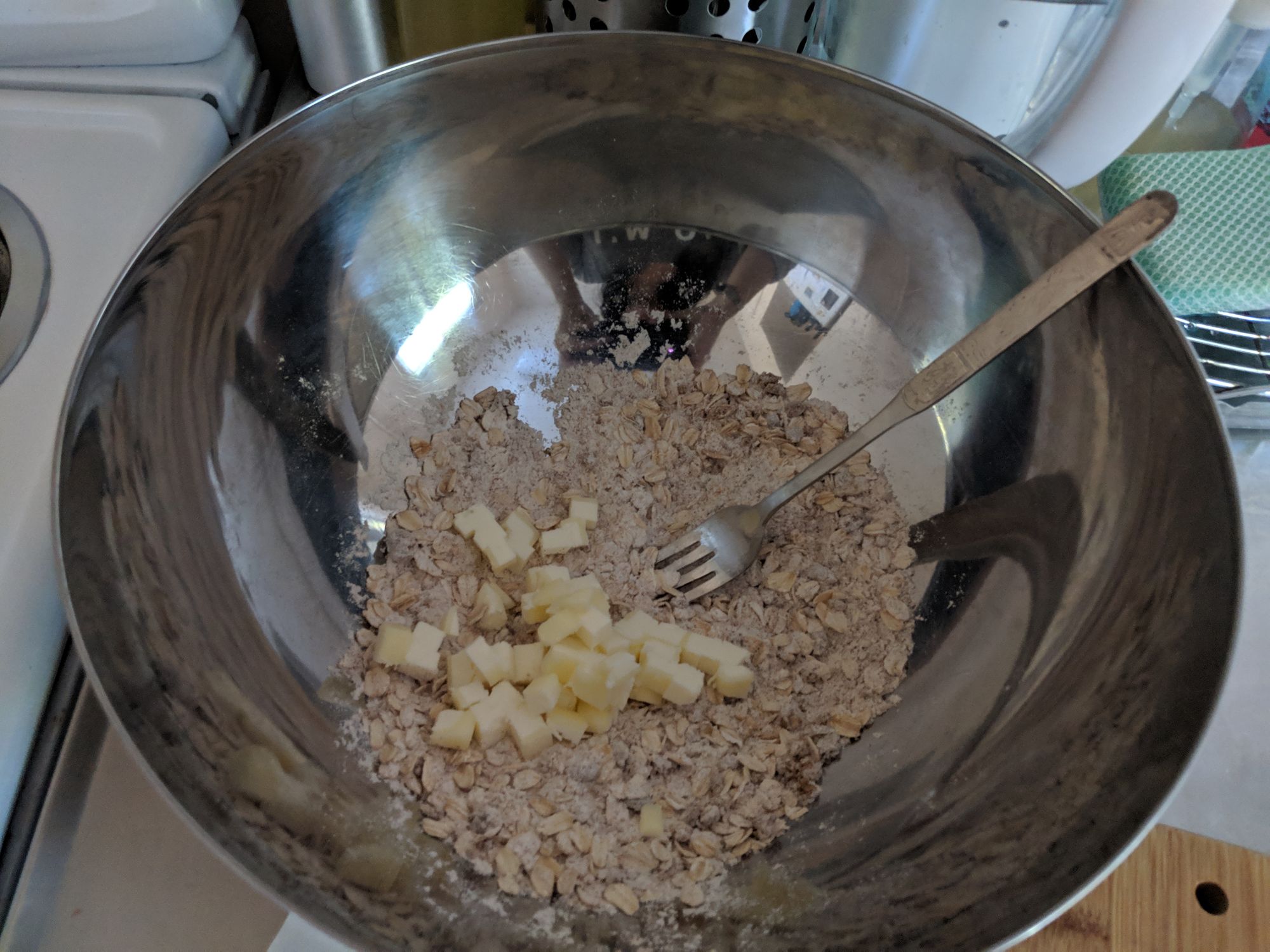 I was bringing this to a friend's house, so I packaged the two components separately. This could be a good way to have a dessert prepped in the fridge/freezer and ready to go.
When ready to bake, toss the topping on top of the apples and bake for 50 minutes.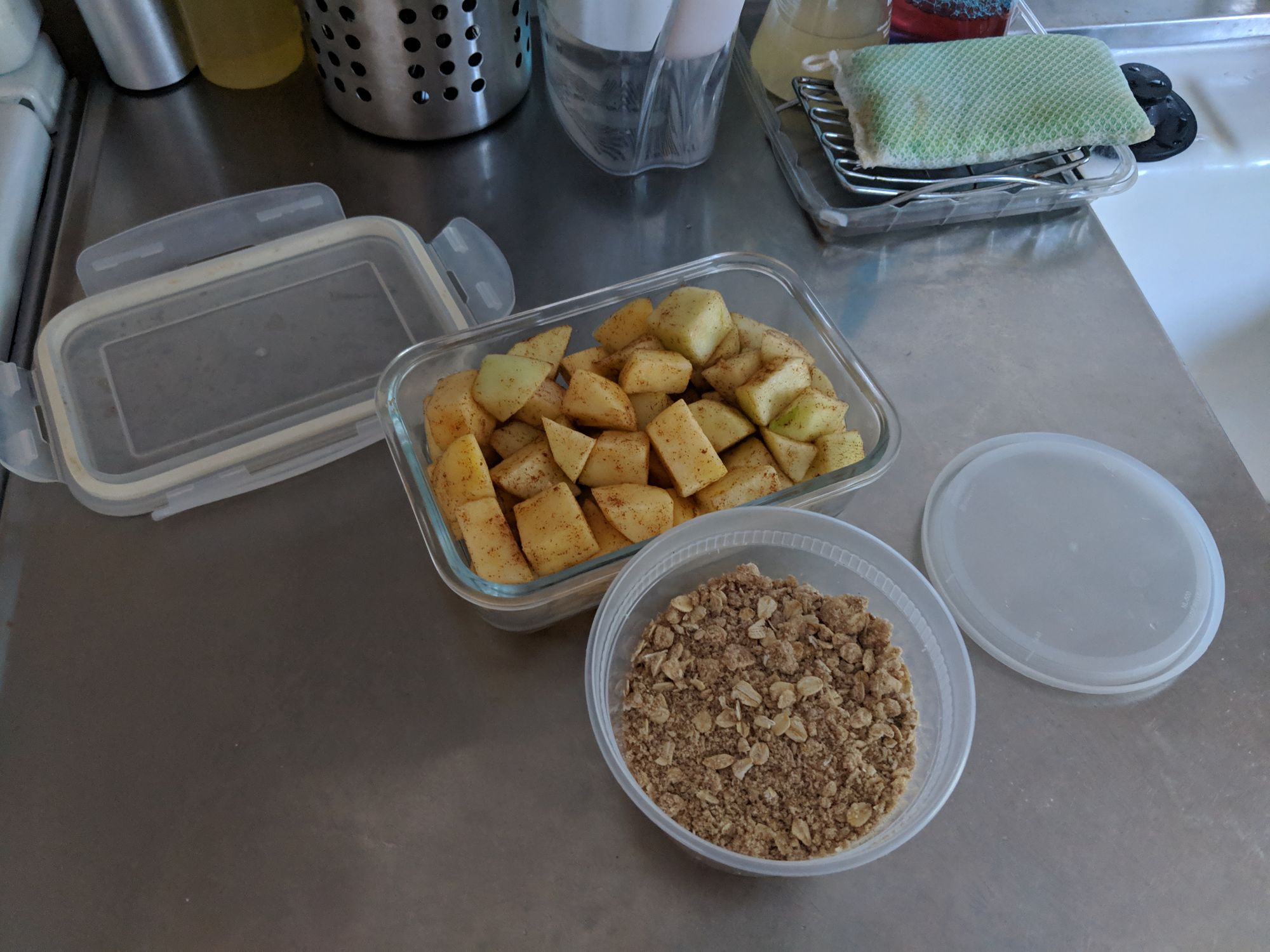 Results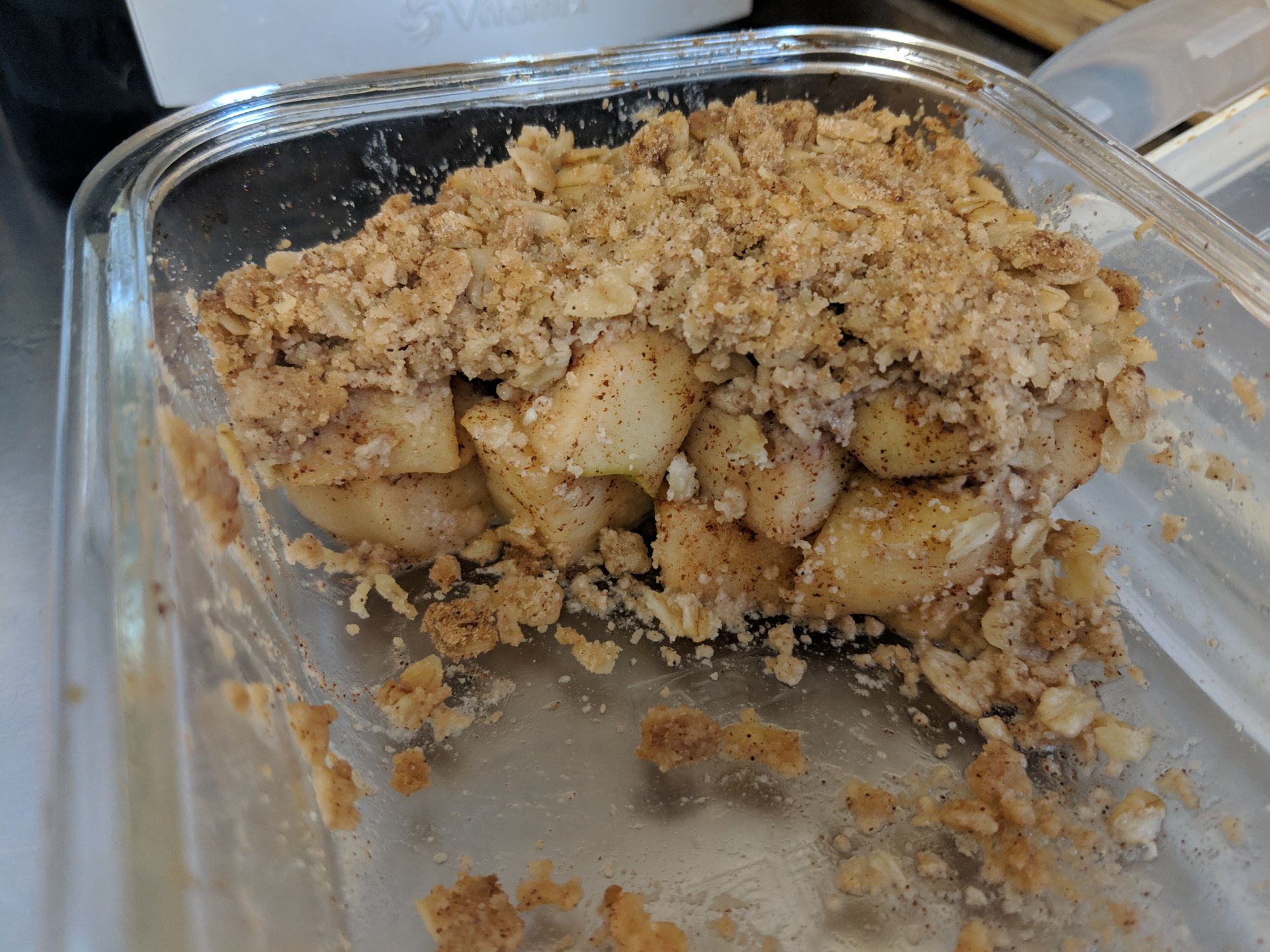 I like to go generous on the topping because butter + carbs are delicious. To limit myself, I baked a smaller batch in one of those food storage ikea containers.
It's a nice recipe because once you have all the baking essentials stocked in your pantry, the only thing you really need to go out and get are apples. Very low cost, easy, can prep ahead, and can scale well to serving a party.