Applesauce Muffins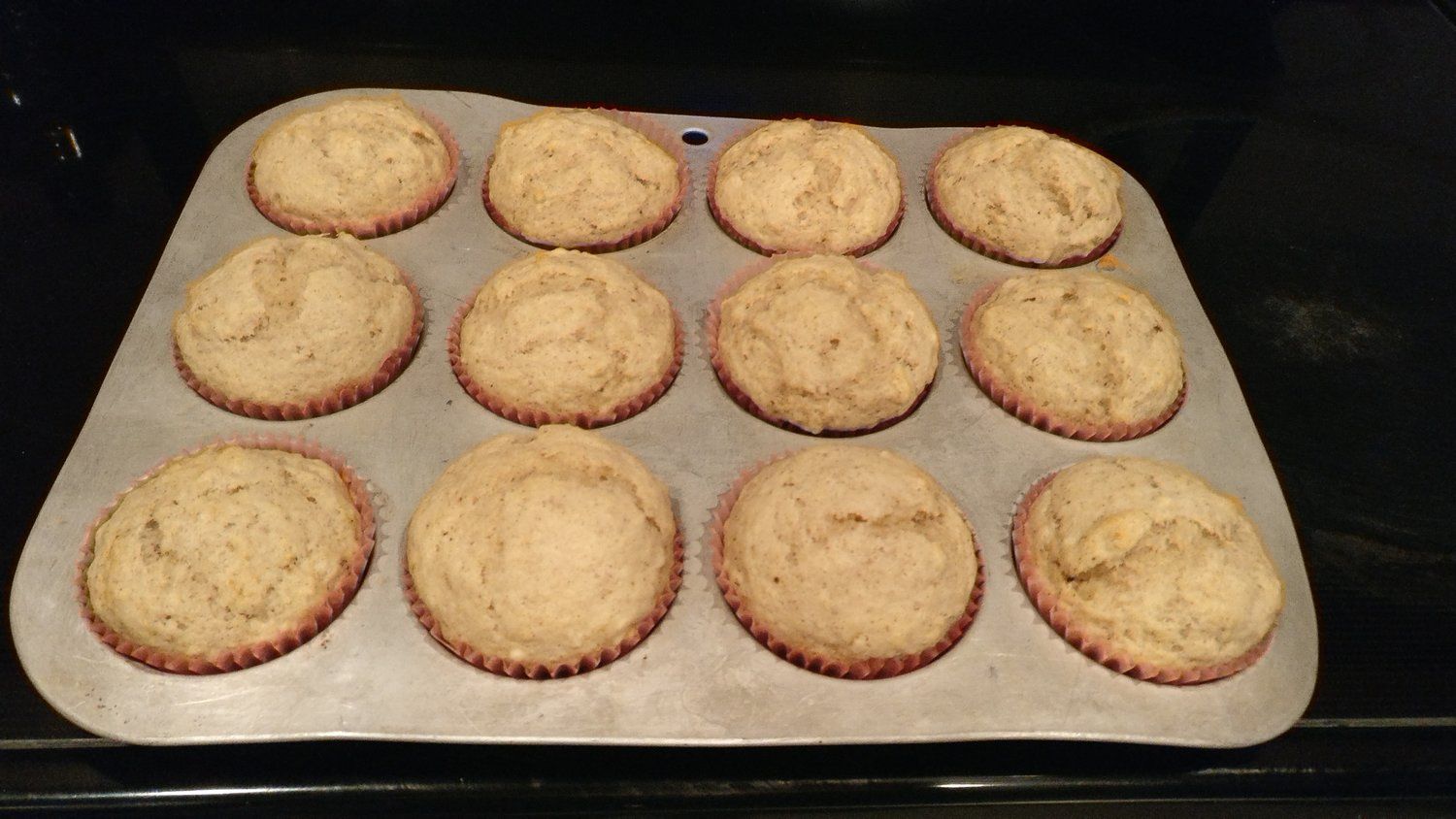 I fell off the face of Quantum Lion for a bit due to life happenings like job changes and moving across the country, but I'm back with new posts coming from a new kitchen!
Before moving, I was in a hurry to try to use all of my pantry staples up so that I didn't have to worry about packing it up and shipping it. I had a huge container of applesauce (courtesy of Jimmy + Aegrur's Walmart hauls) and figured there was no better way to use up a good portion of it than by baking applesauce muffins.
---
Ingredients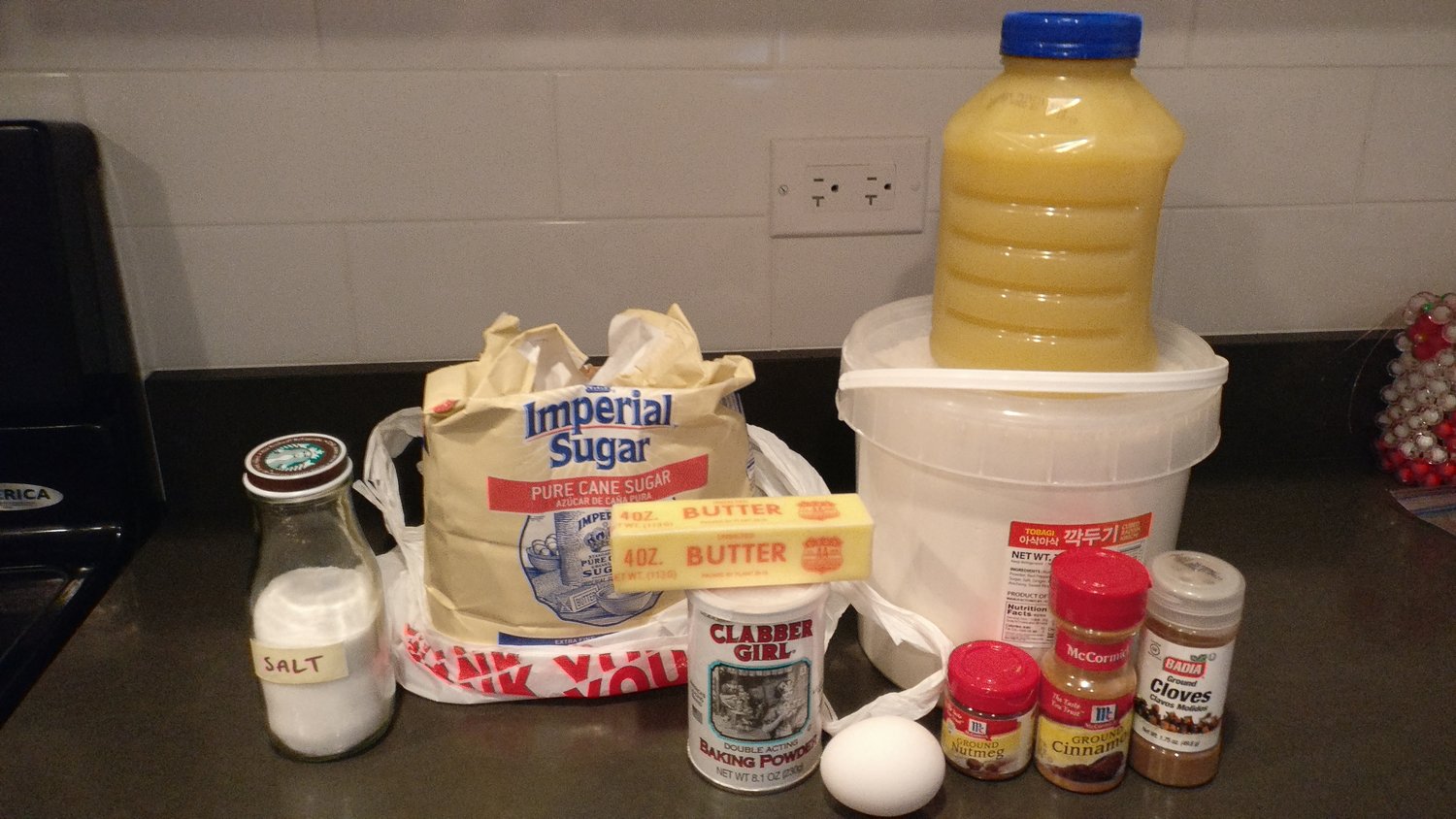 2 cups flour
3/4 cup sugar (or more if you prefer sweeter)
2 tsp baking powder
1 tsp cinnamon
a sprinkle of cloves to bring out that fall flavor
1/4 tsp salt
1 egg
1 cup unsweetened applesauce
1/2 cup melted butter
Methodology
Preheat the oven to 375F.
Mix the flour, sugar, baking powder, cinnamon, cloves, and salt together in a bowl.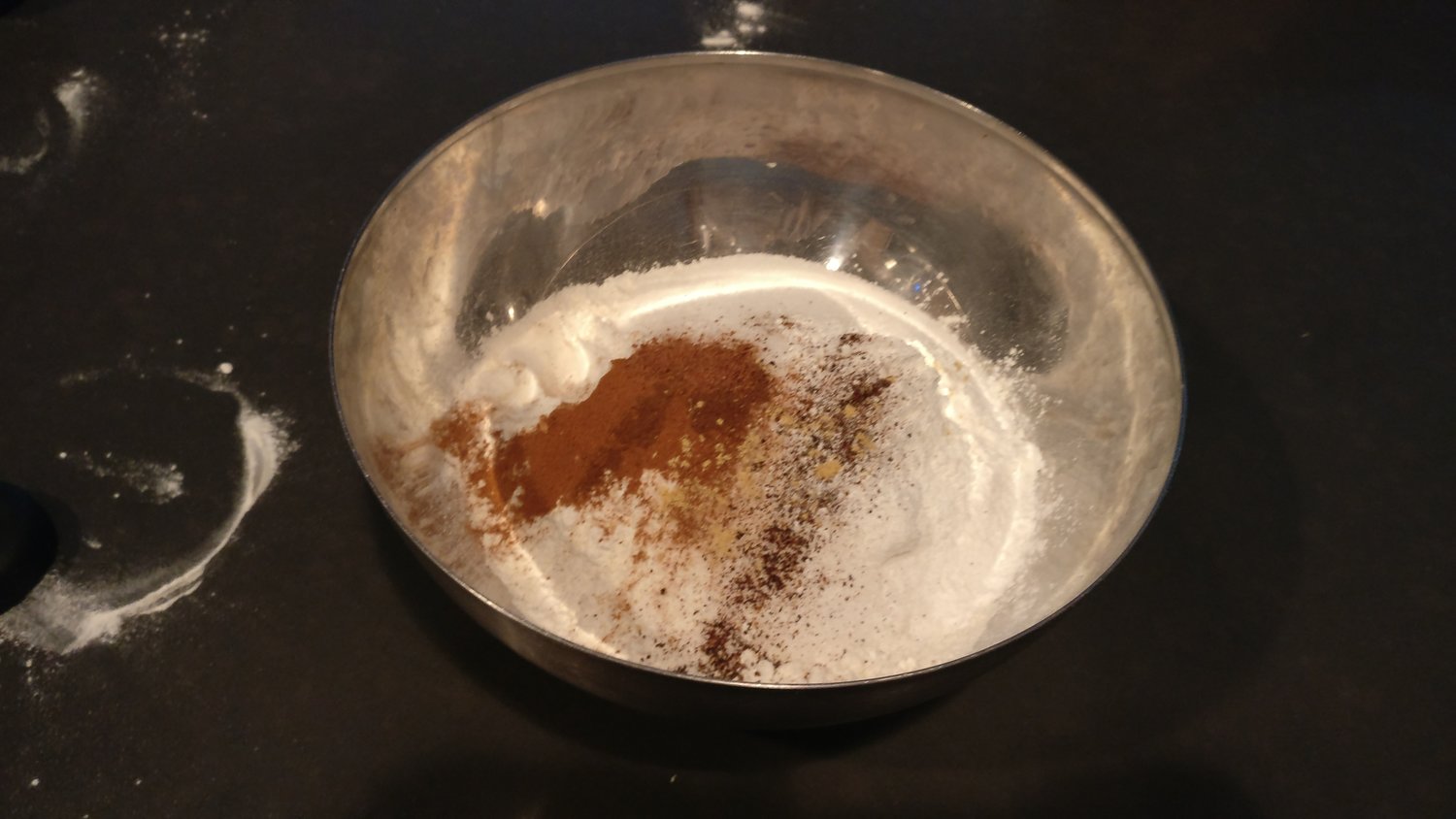 Add in the egg, applesauce, and melted butter. Mix everything together until combined.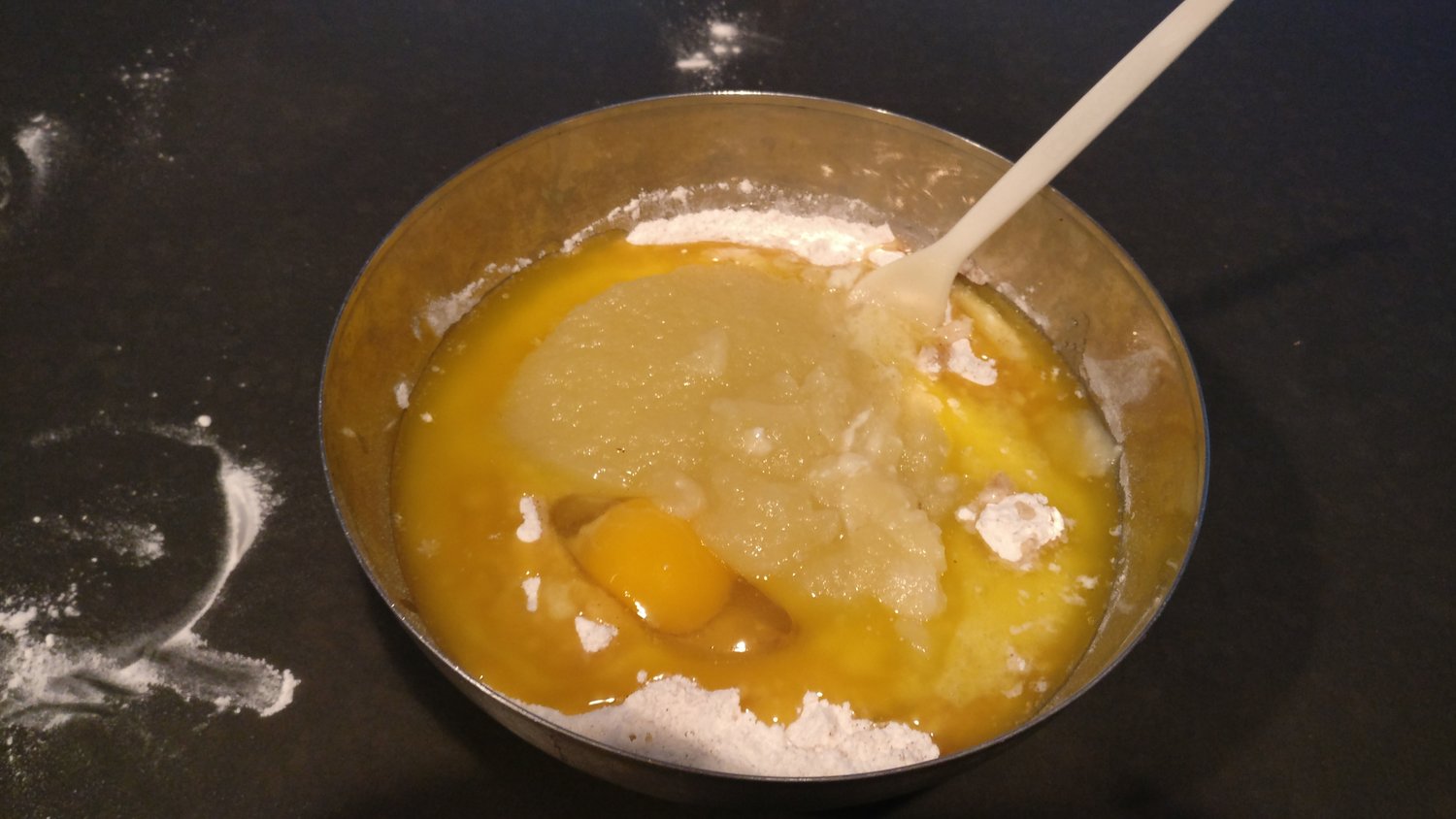 Find the muffin tin that your friend gifted you, and grease it up or line it with the cute paper muffin cups that you ordered off eBay. Fill each cup about 3/4 full.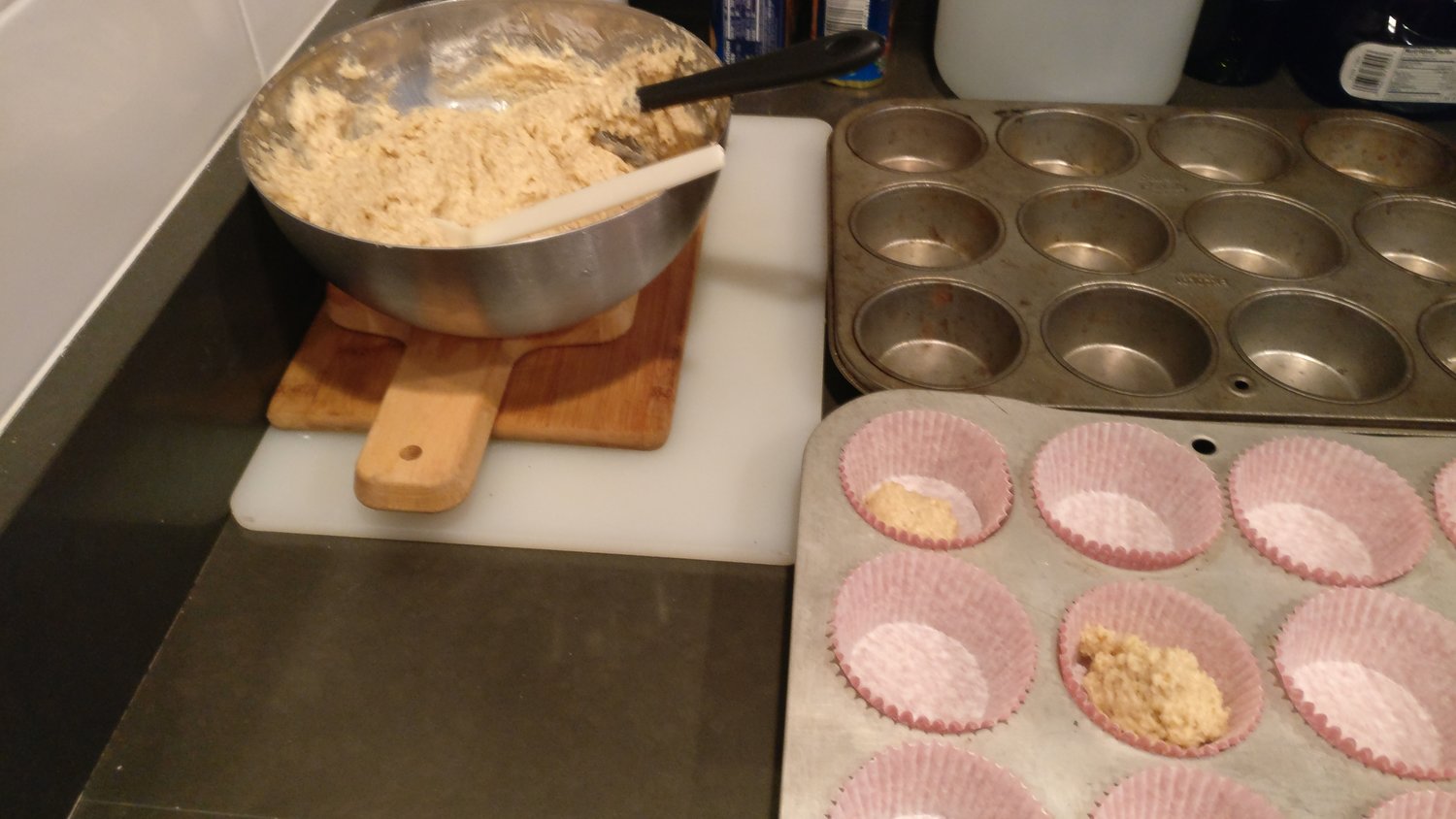 Bake for 18 minutes or until you are able to insert a toothpick into the center of one and have it come out clean.
Results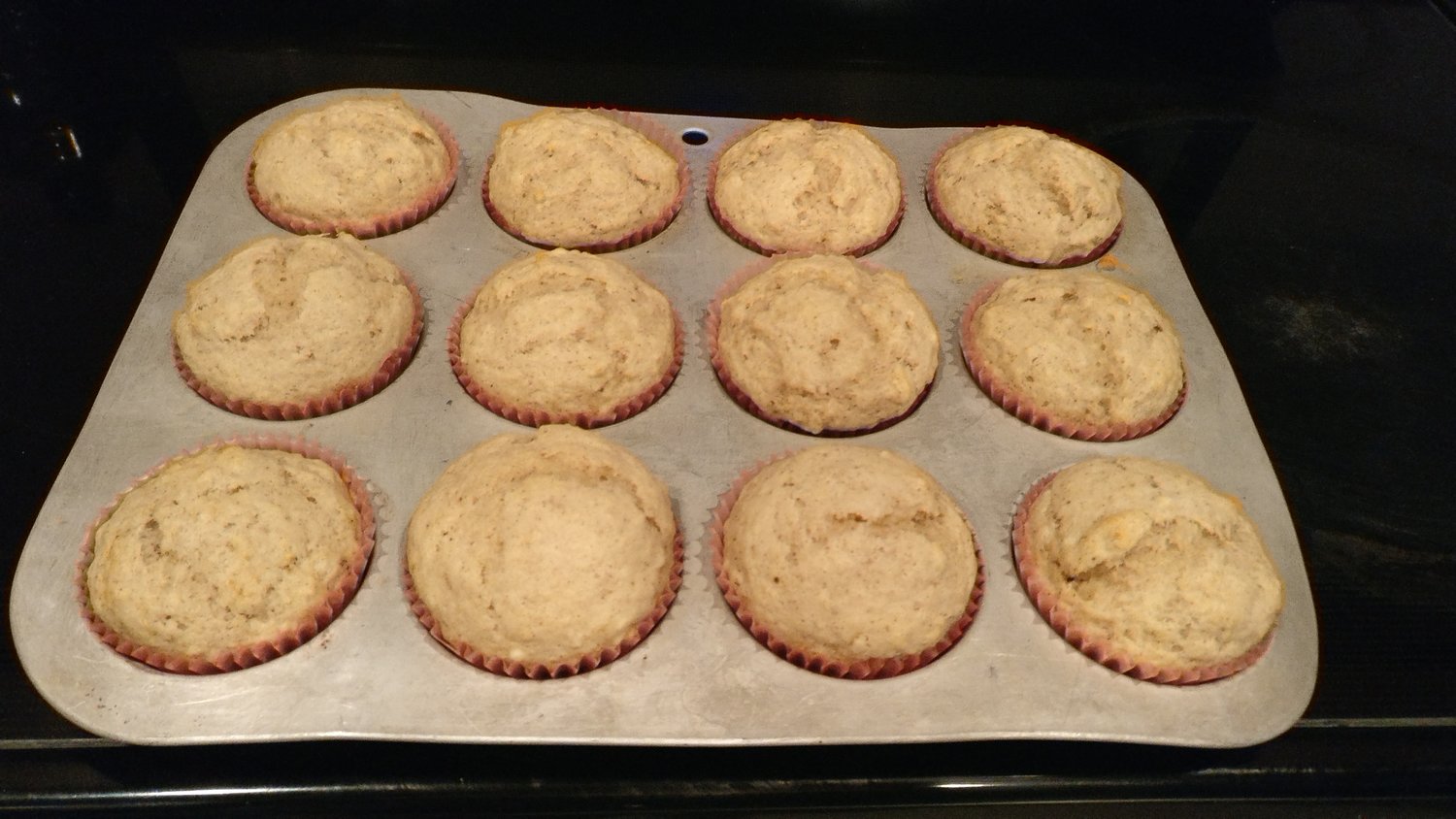 Voila, muffins.
Very easy recipe to follow, though I might actually recommend sweetening these a bit more by either adding more sugar or using a sweetened applesauce if serving to others if you're like me and identify yourself as a 25% sweetness boba type of person.