Baked Potato Wedges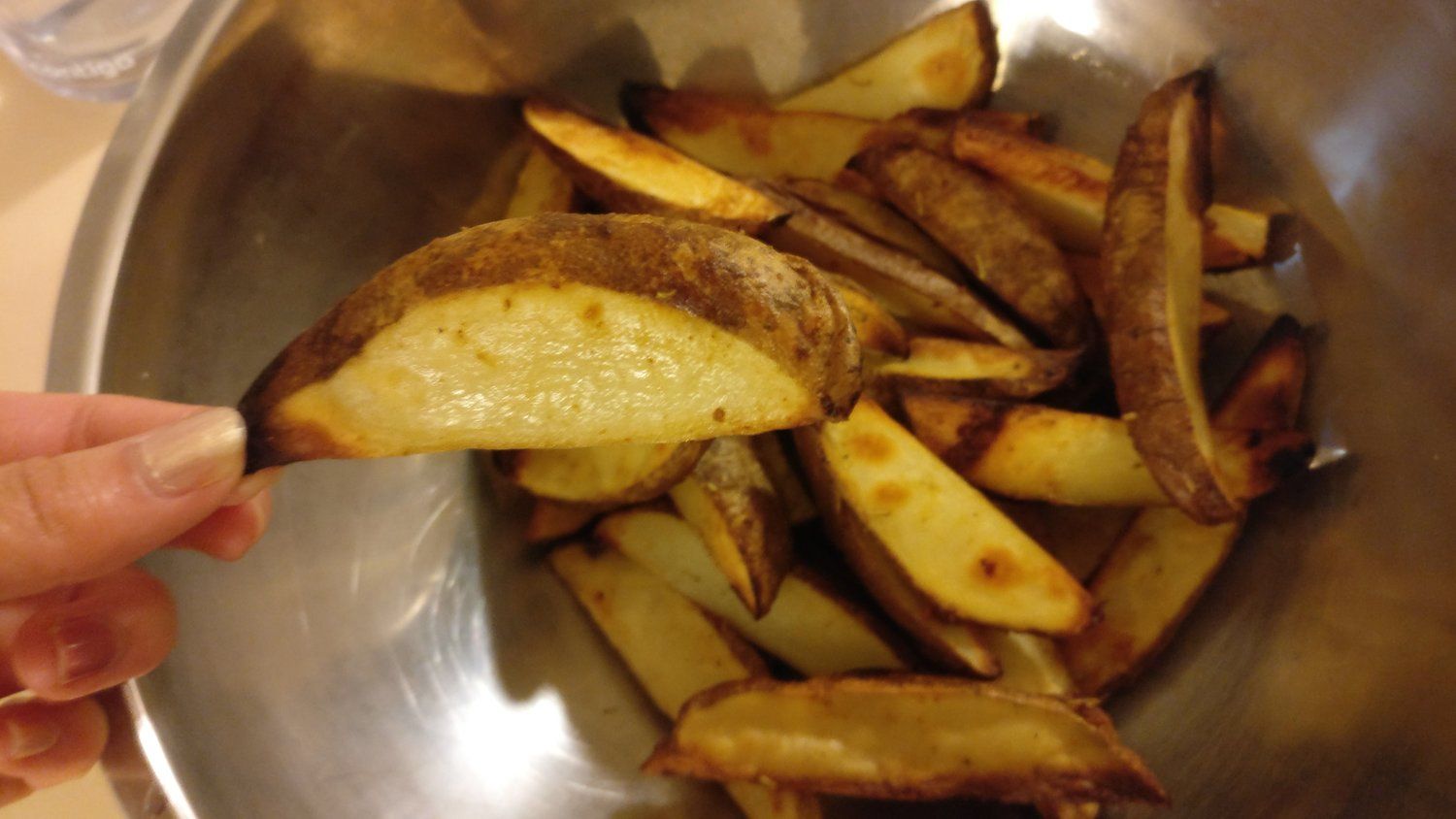 I'm pretty sure I was Irish in my past life. I love potatoes.
The SO and I were hyped to grab 10 pounds of taters for $3 at ye ol' H-Mart, and we've been slowly grinding through the bag of deliciousness.
---
Ingredients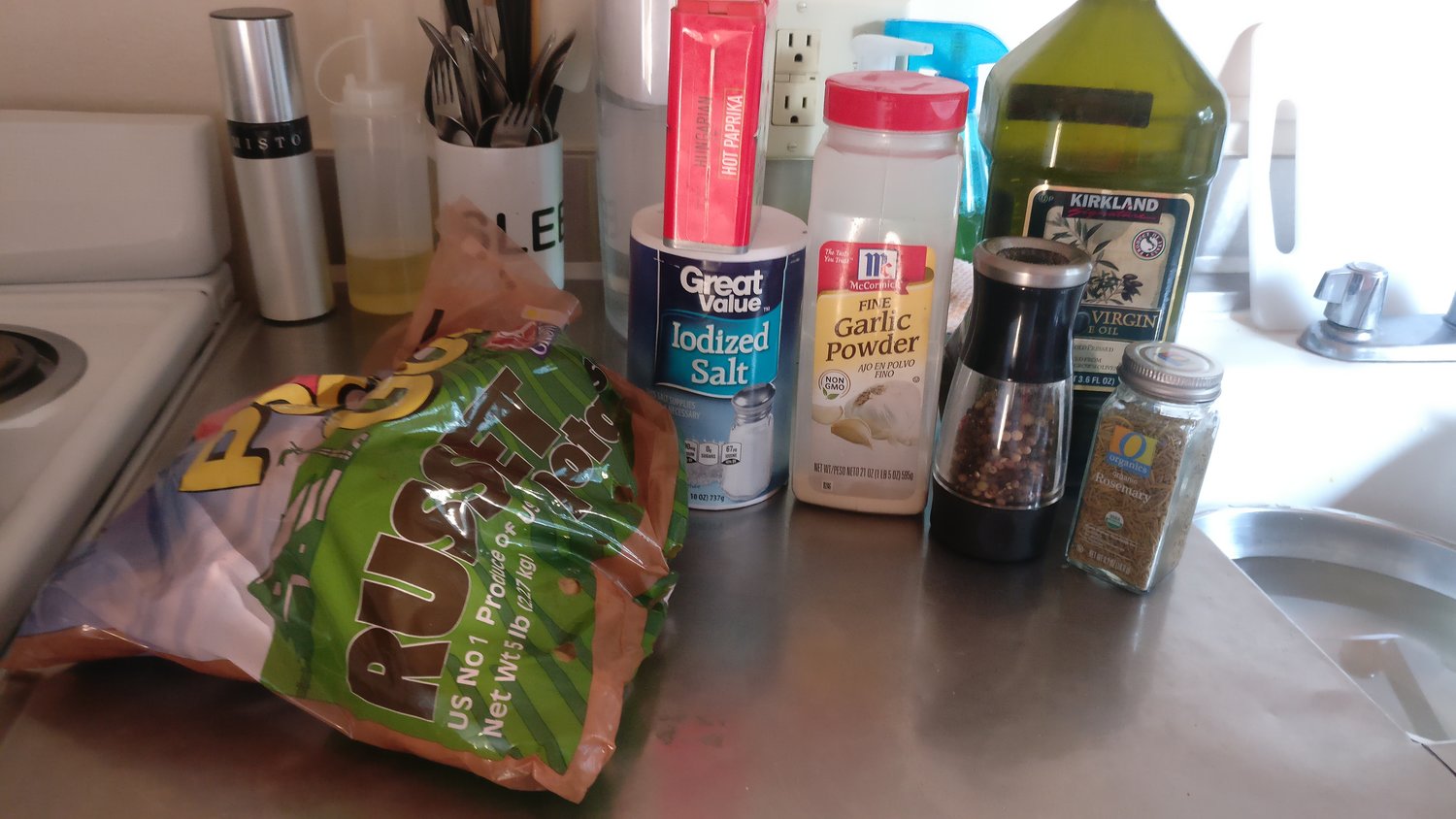 potatoes
oil
salt
pepper
garlic powder
rosemary
any other seasonings you desire
Methodology
Preheat the oven to 425F.
Wash the potatoes well since these have been growing in dirt for some time. Peel if you desire, but I like keep the skin on because (1) lazy and (2) extra yum.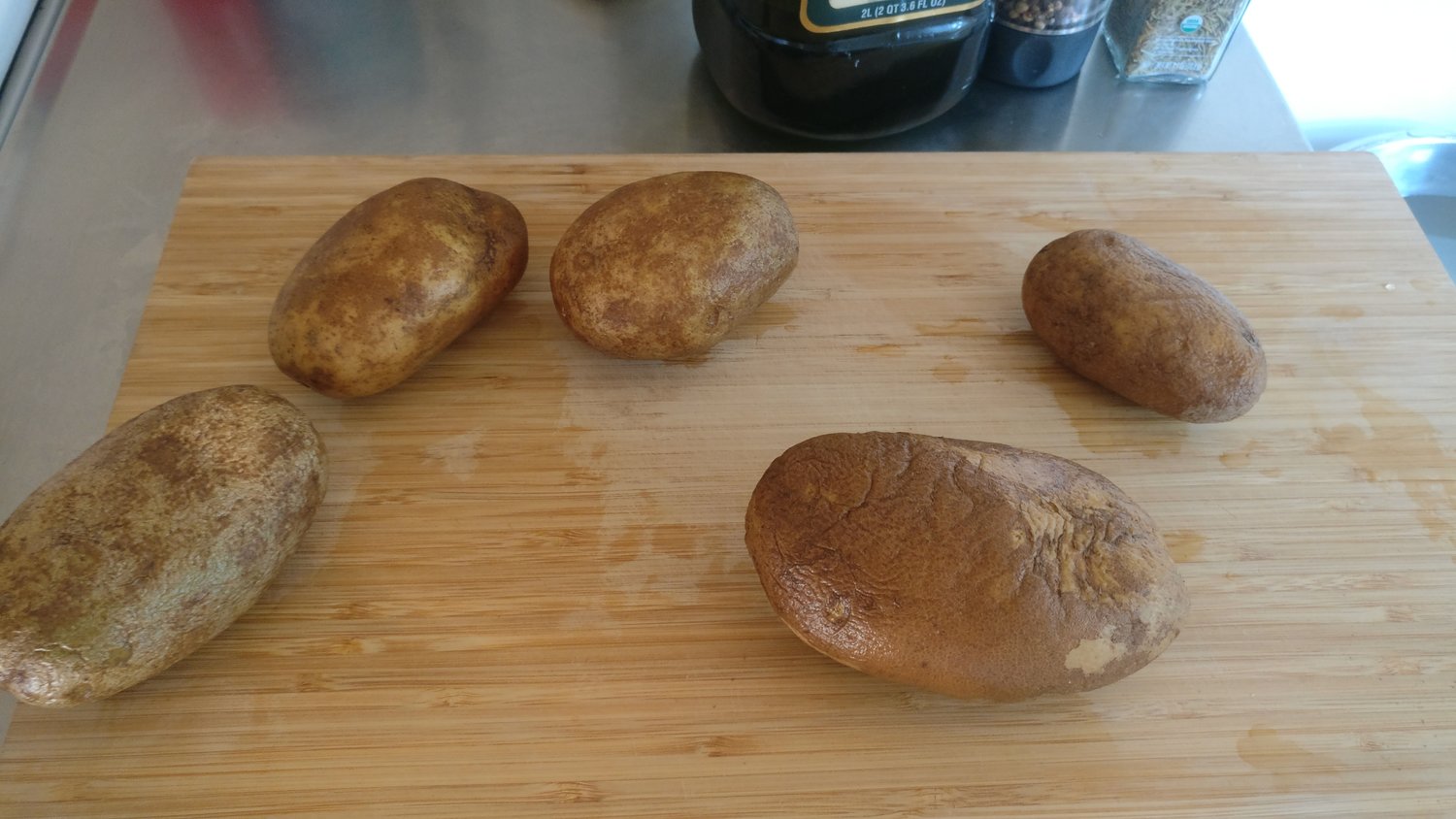 Chop the potatoes into wedges. I could get roughly 6-8 out of each.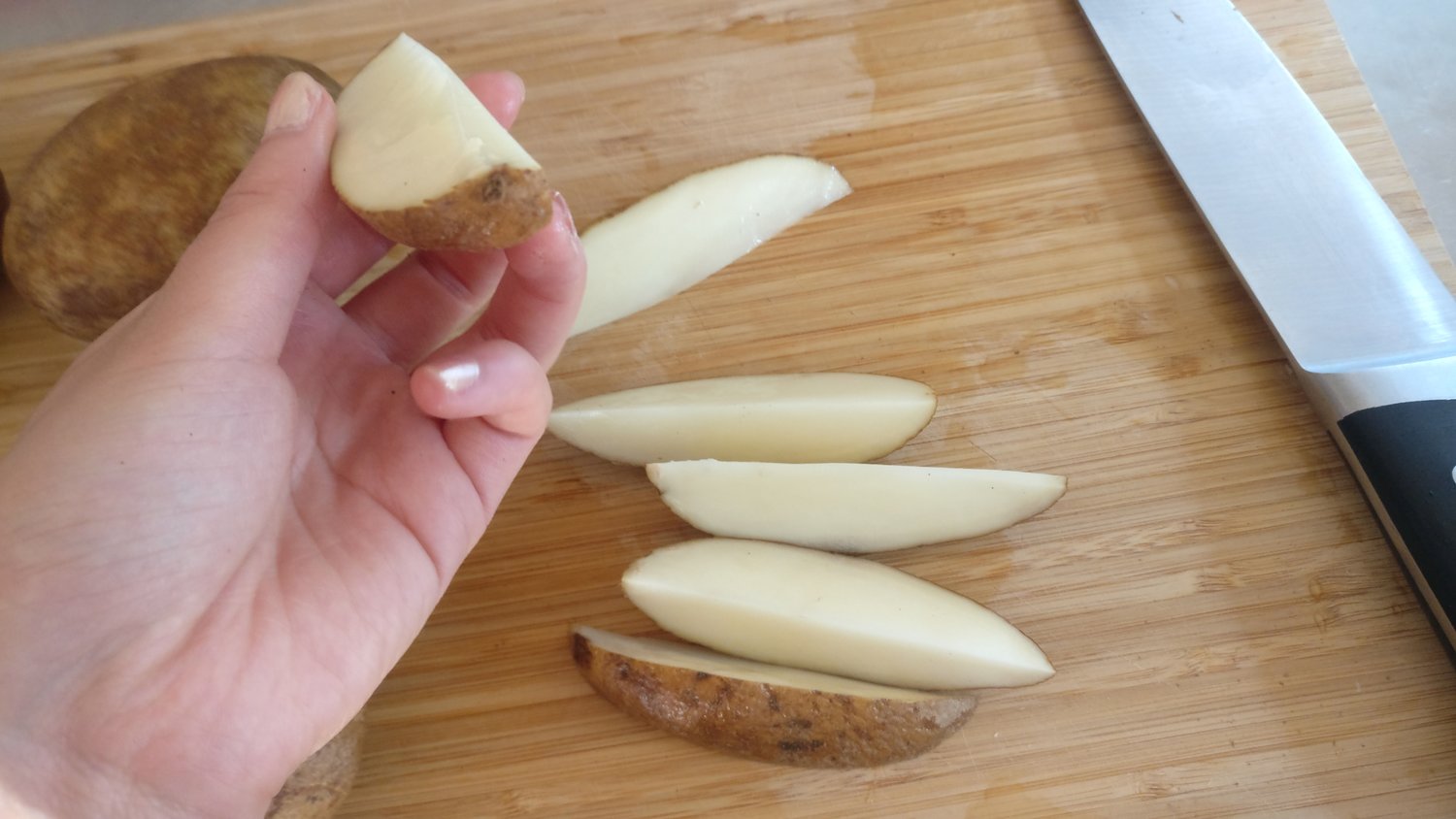 Put the potaotes in a bowl and drizzle with a little oil. Season to taste and toss everything together to coat.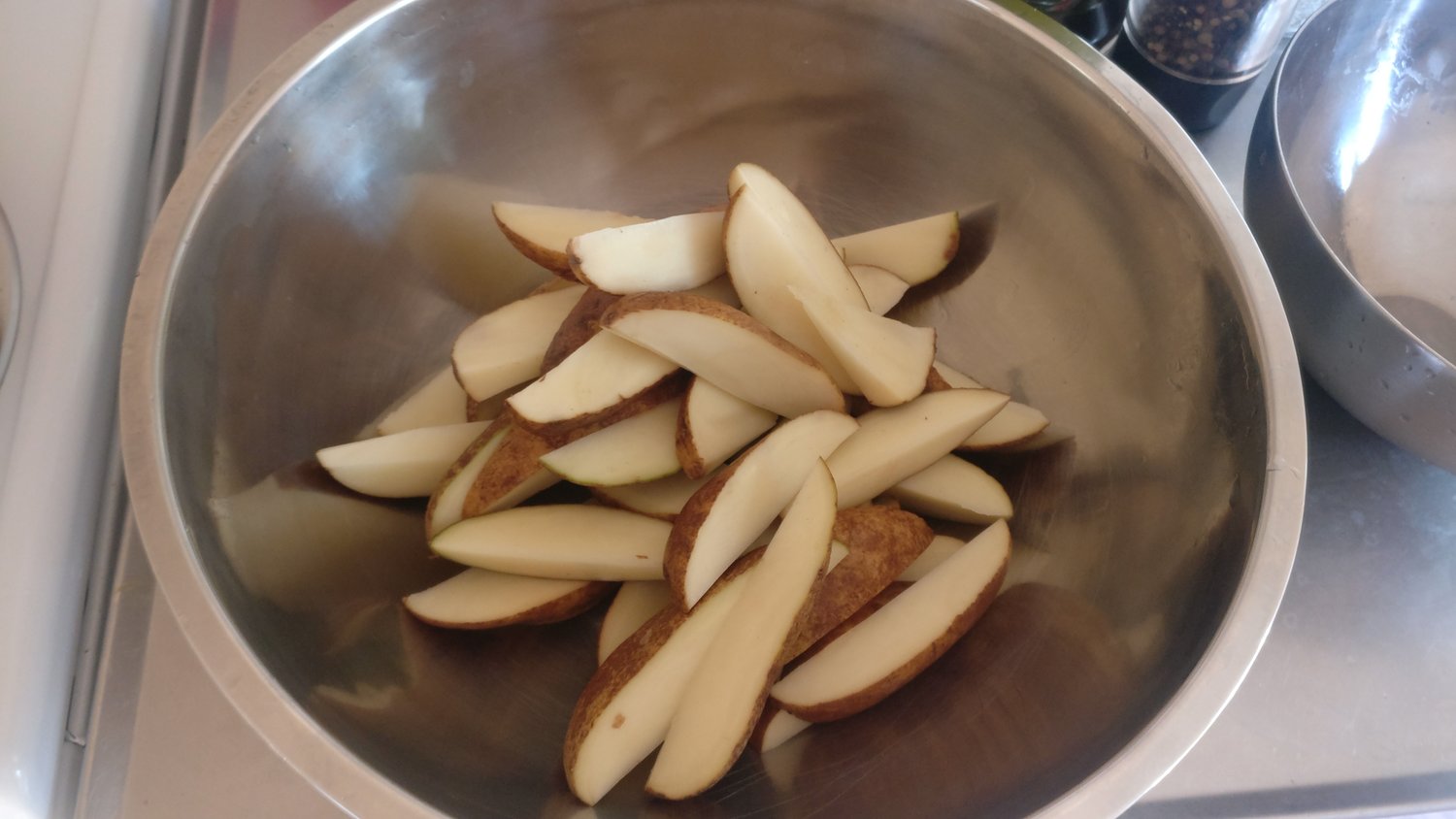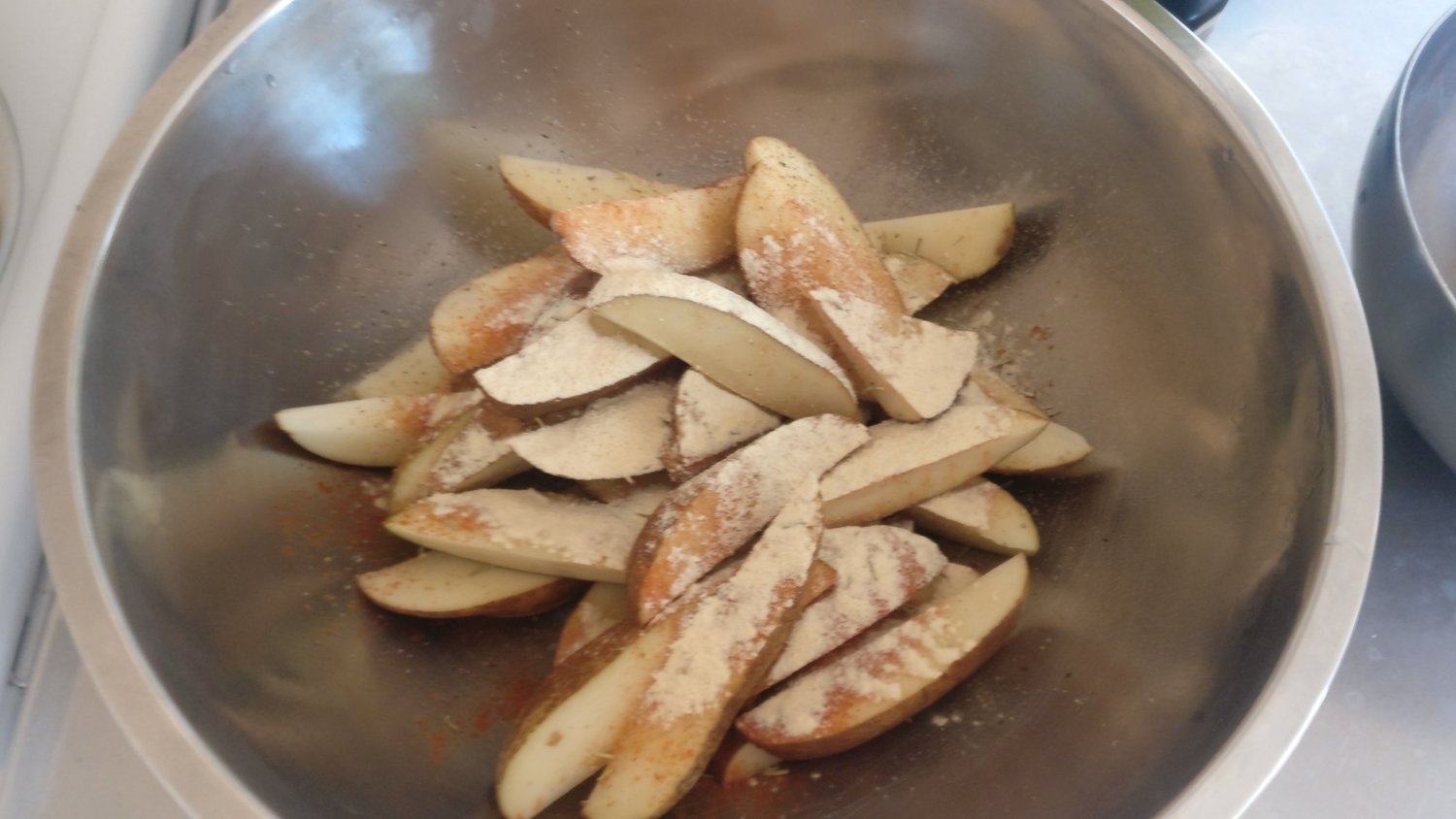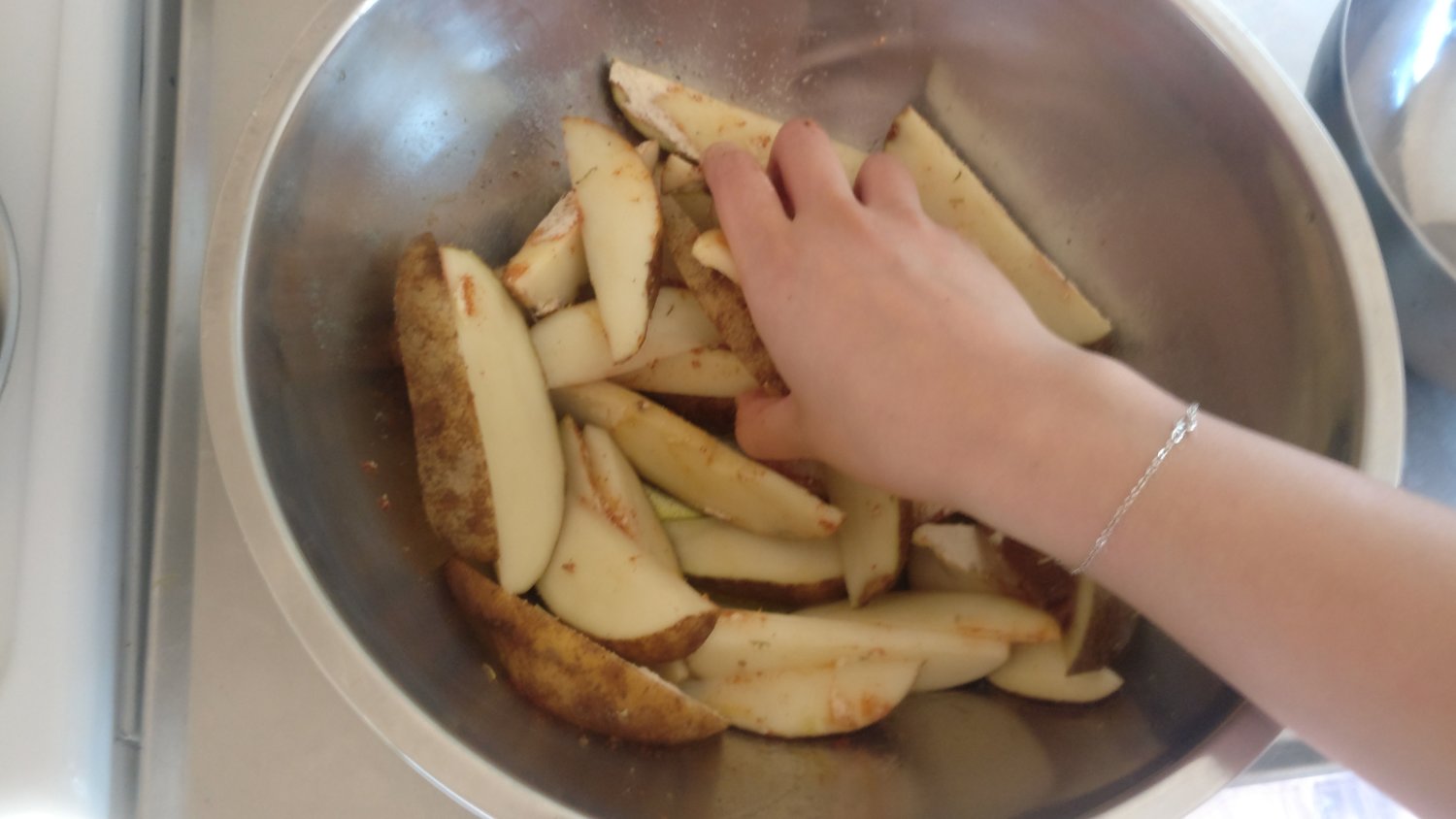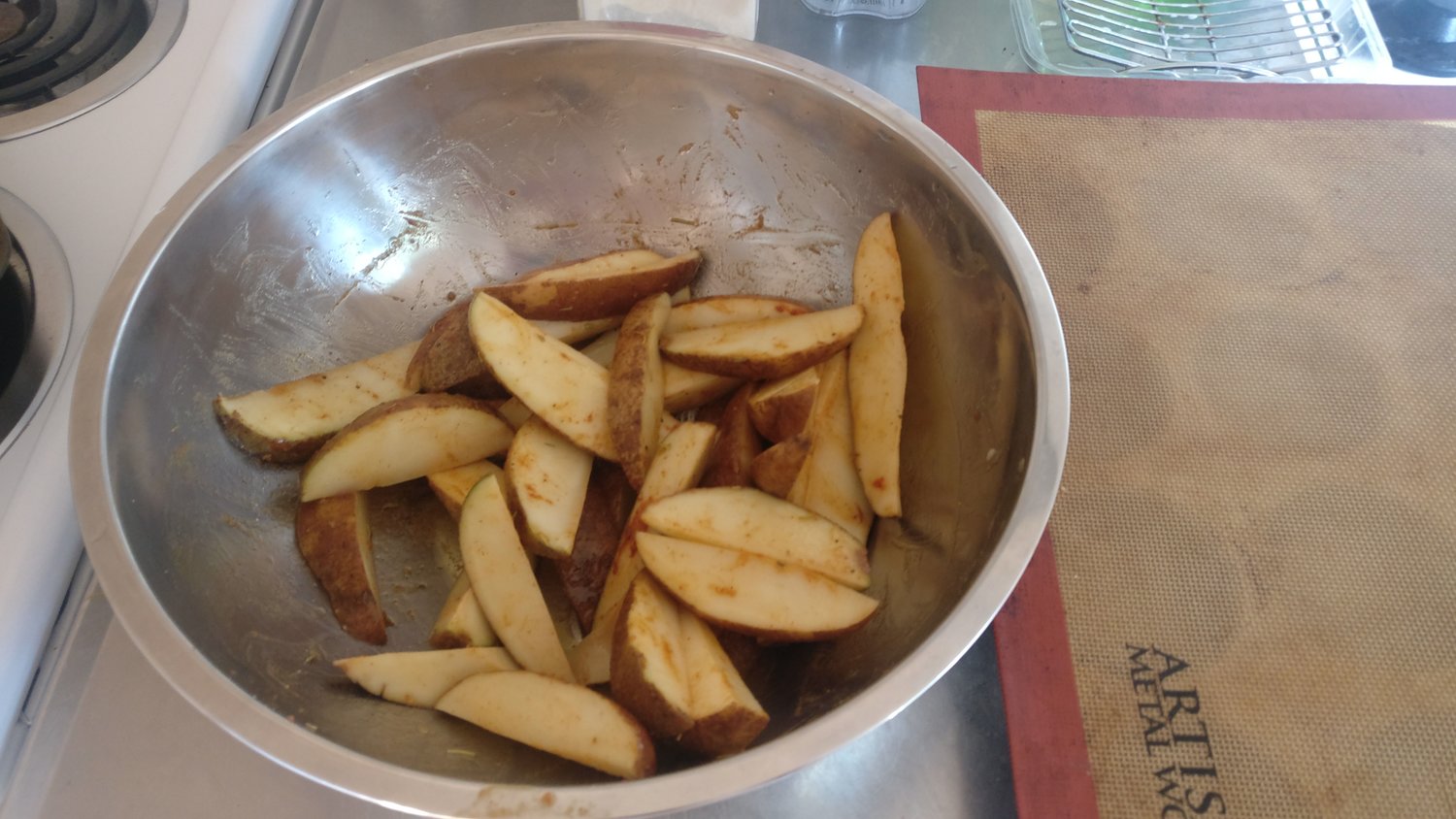 Line the wedges up on a baking sheet, trying to leave some space between each so that they crisp up properly instead of steaming.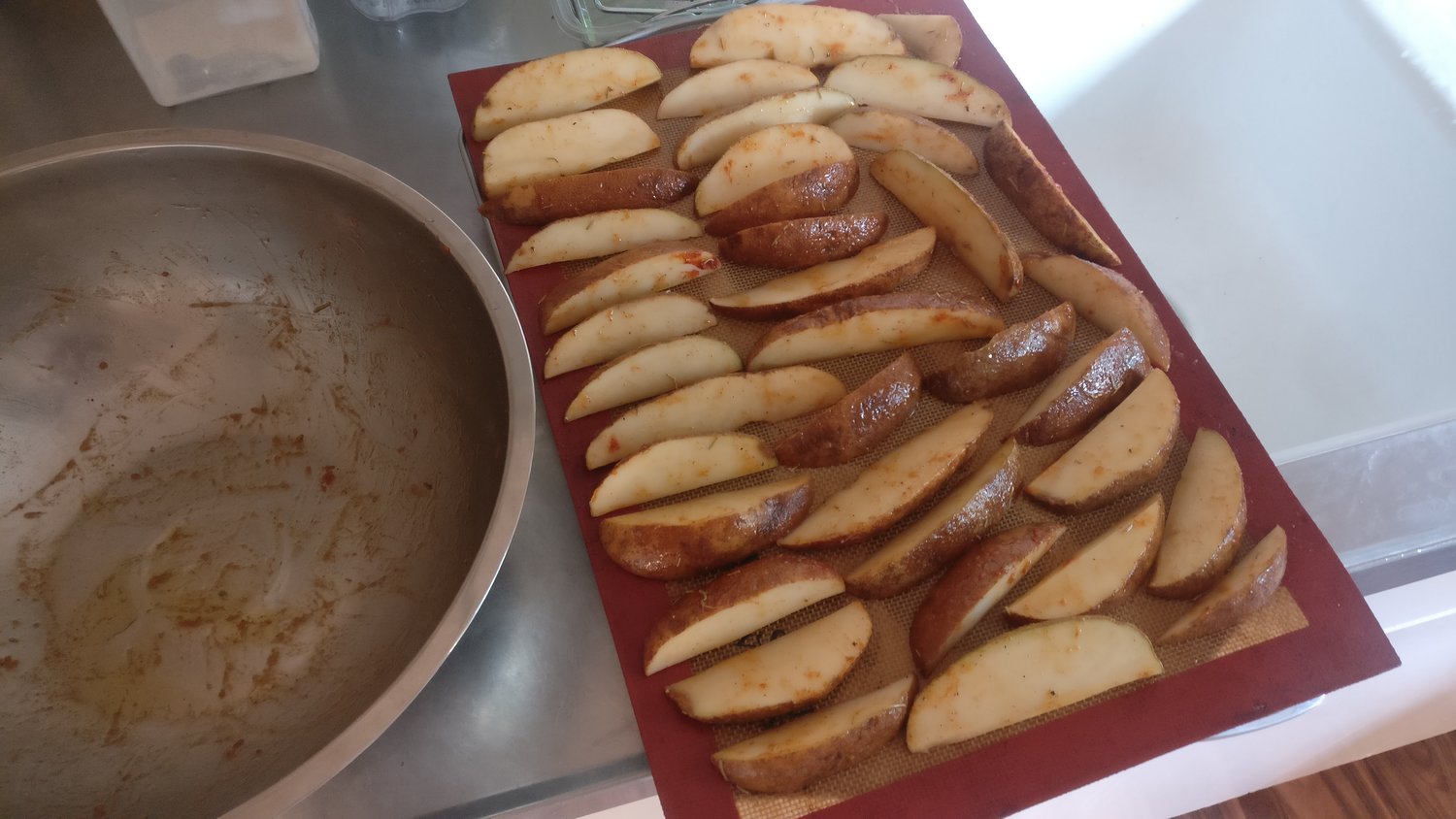 Bake for 30 minutes, flipping at the half-way mark.
Results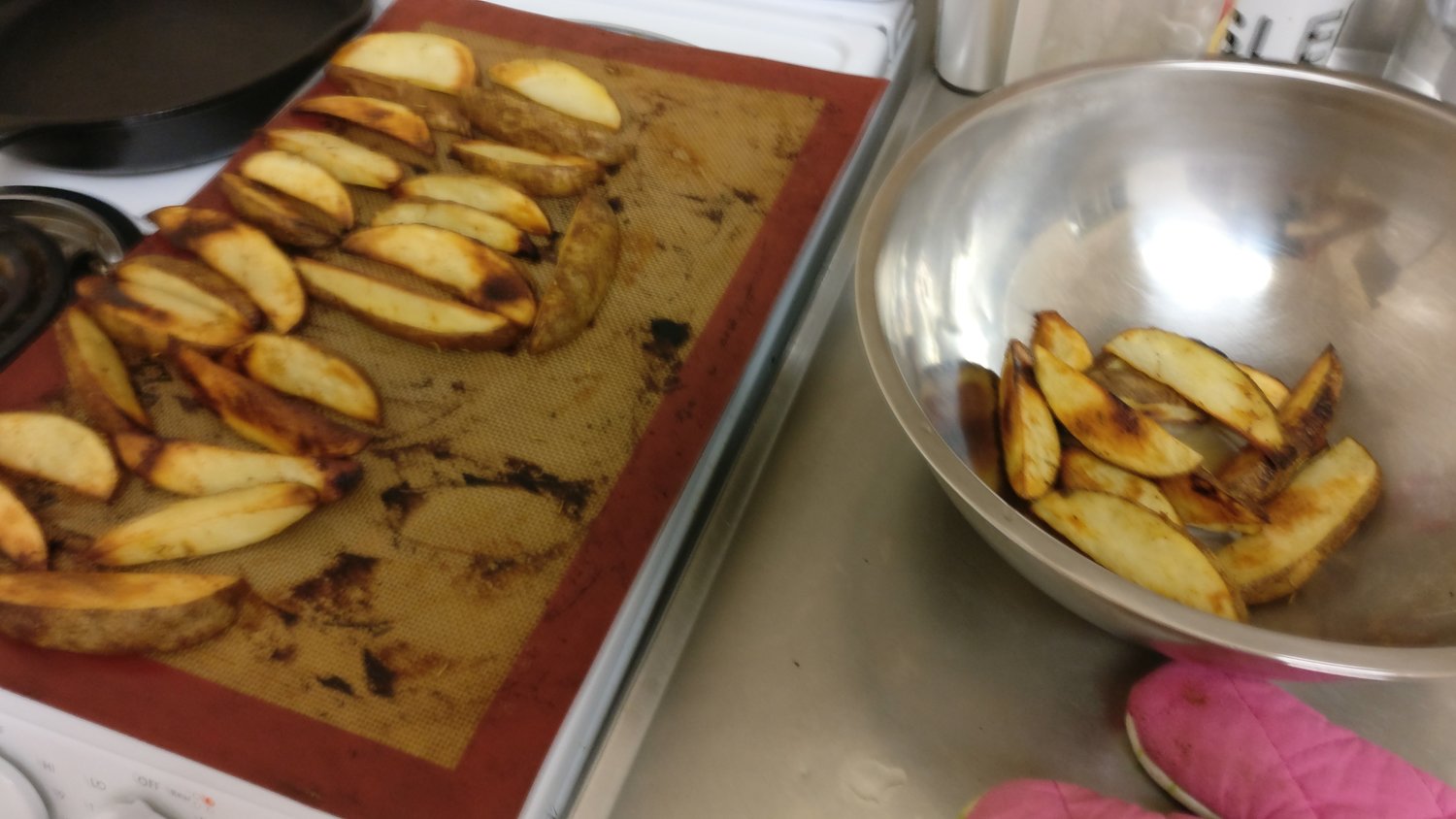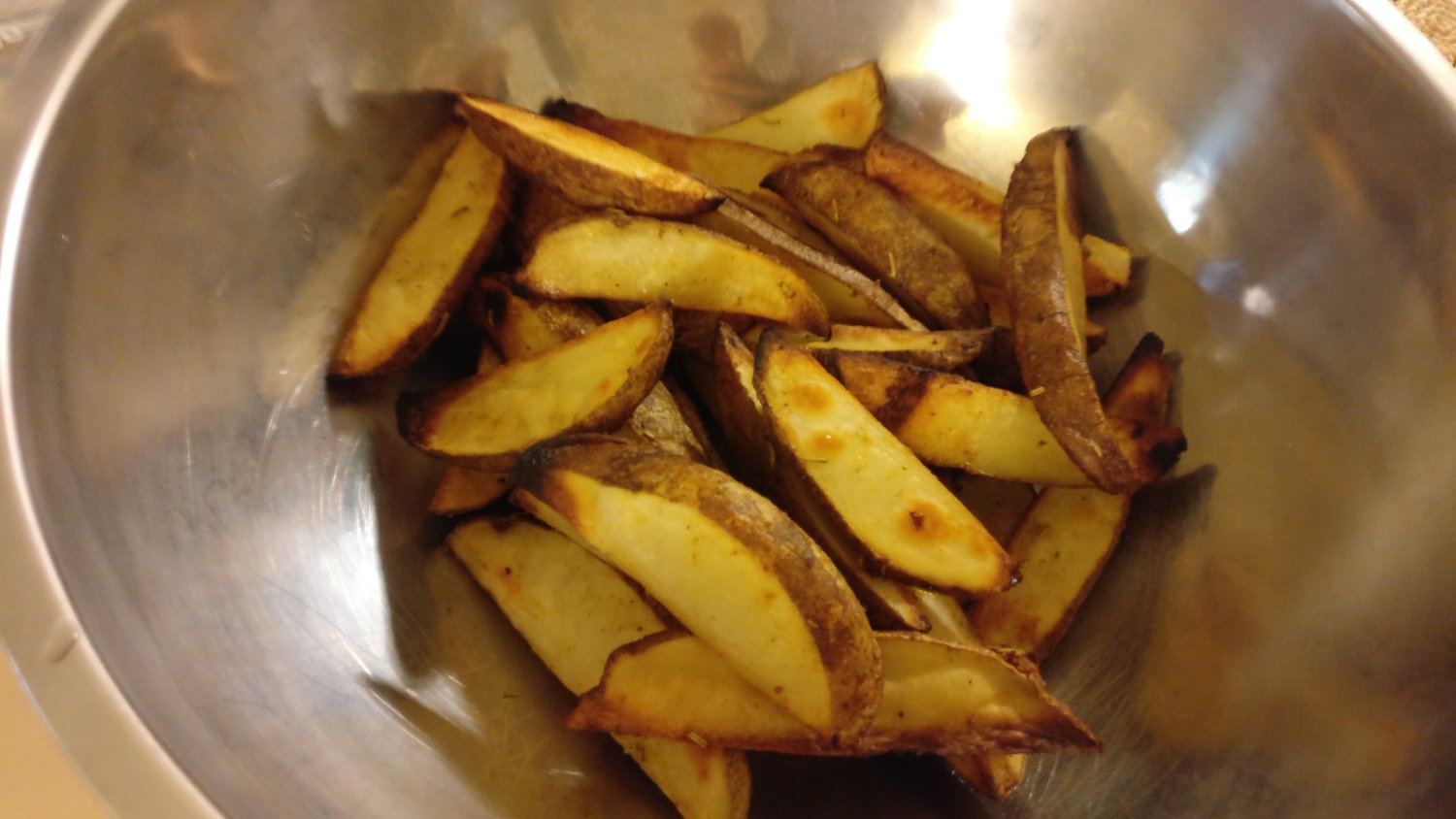 These are easy, cheap, and good. Go buy some potatoes and bake yourself some wedges.