Instant Pot Beef Vegetable Stew (or soup?)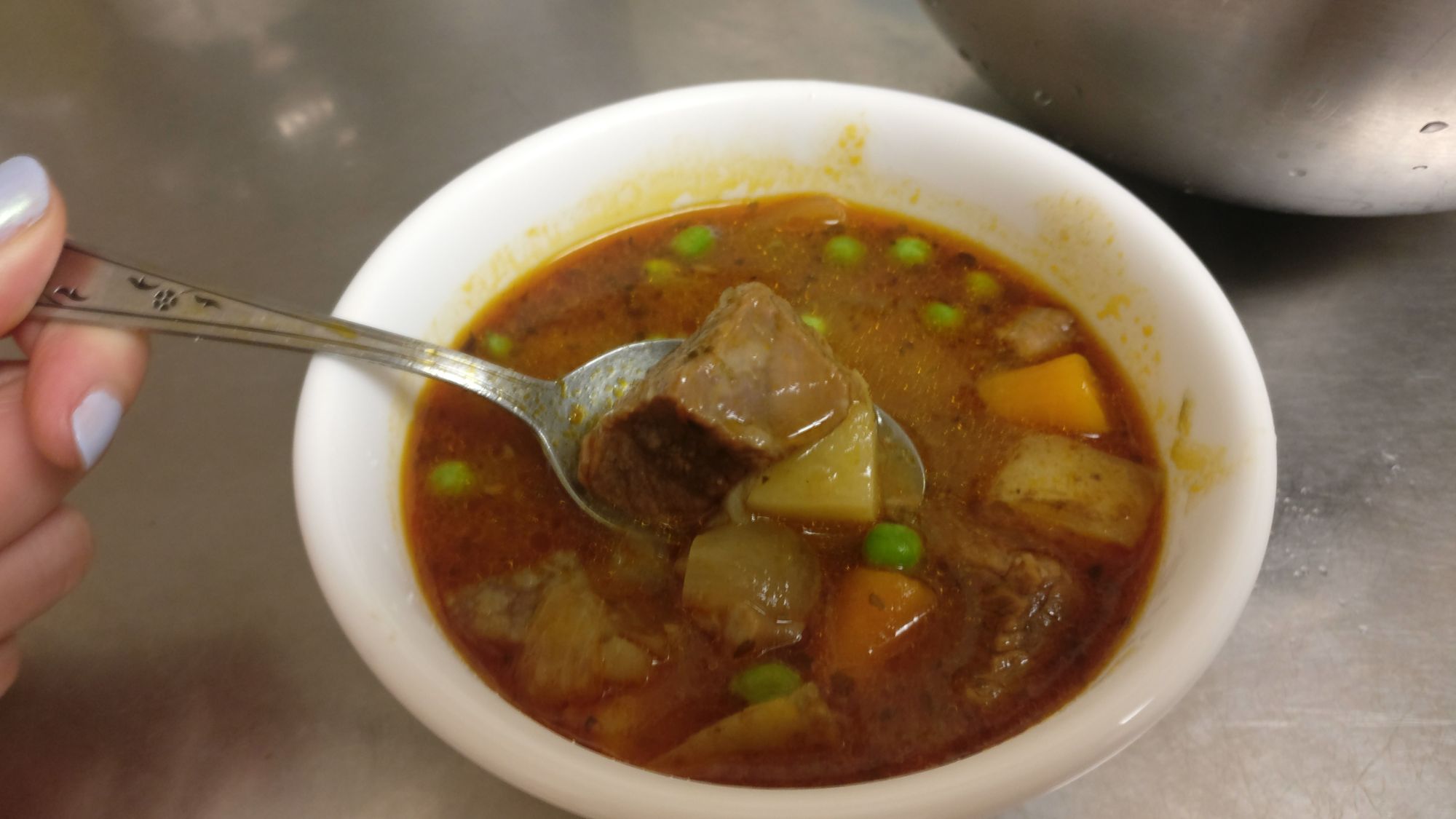 Scanning through the "Manager's Specials" section of the Safeway wall of meat has become part of my shopping routine ever since I've started living with the SO because I'm always looking for deals on meat to satiate the carnivore that he is.
I picked up some beef stew meat and very uncreatively decided to make beef stew with it.
---
Ingredients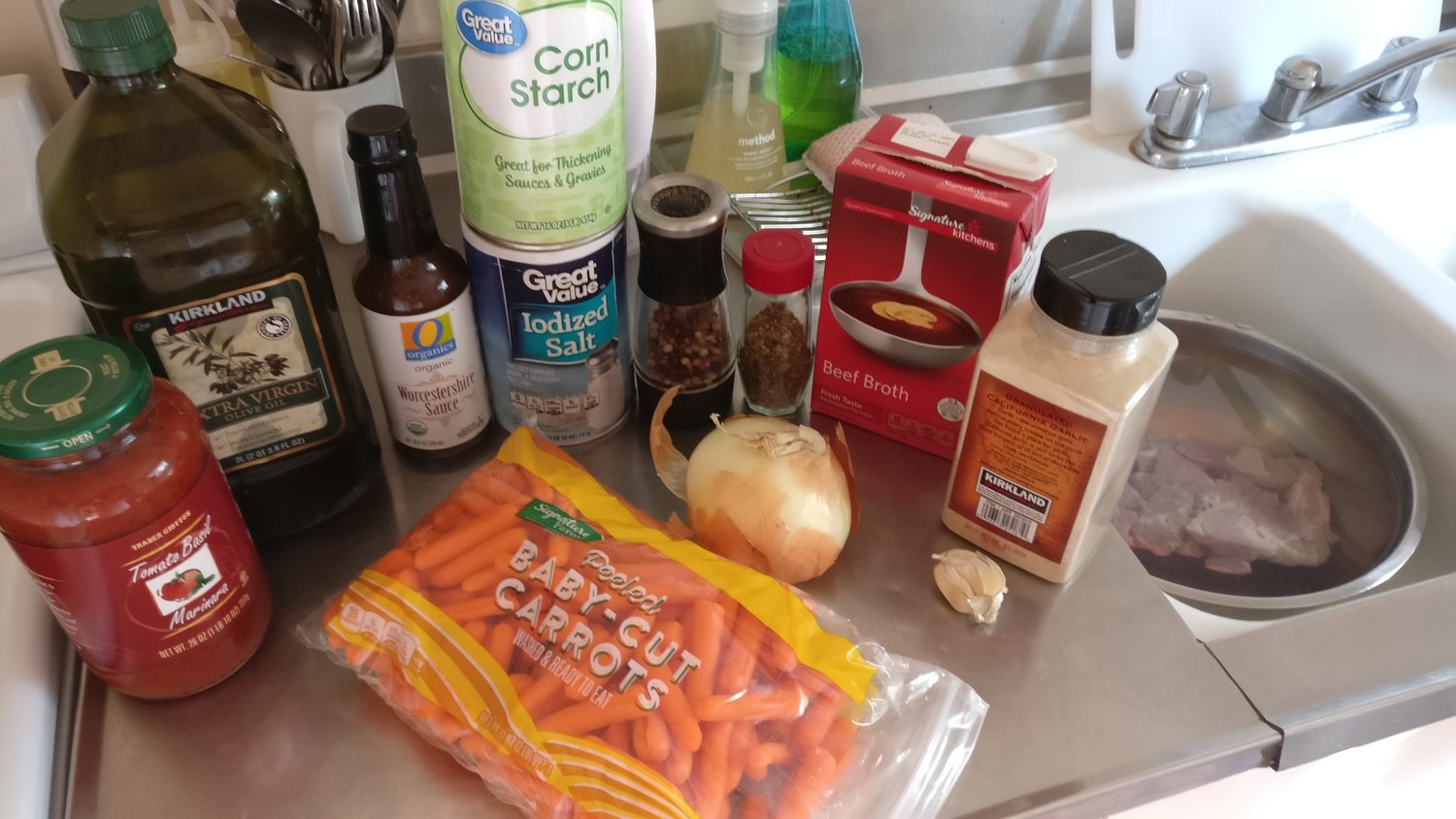 1 lb beef stew meat
1 tbsp olive oil
1 tsp salt
1 tsp pepper
1 tsp Italian seasoning
2 tbsp Worchestire sauce
3 cloves minced garlic
1 onion
4 potatoes
16oz baby carrots
10oz tomato sauce
2 tbsp cornstarch
2 tbsp water
Methodology
Time to prep the ingredients!
Start by chopping the carrots into bite-sized pieces.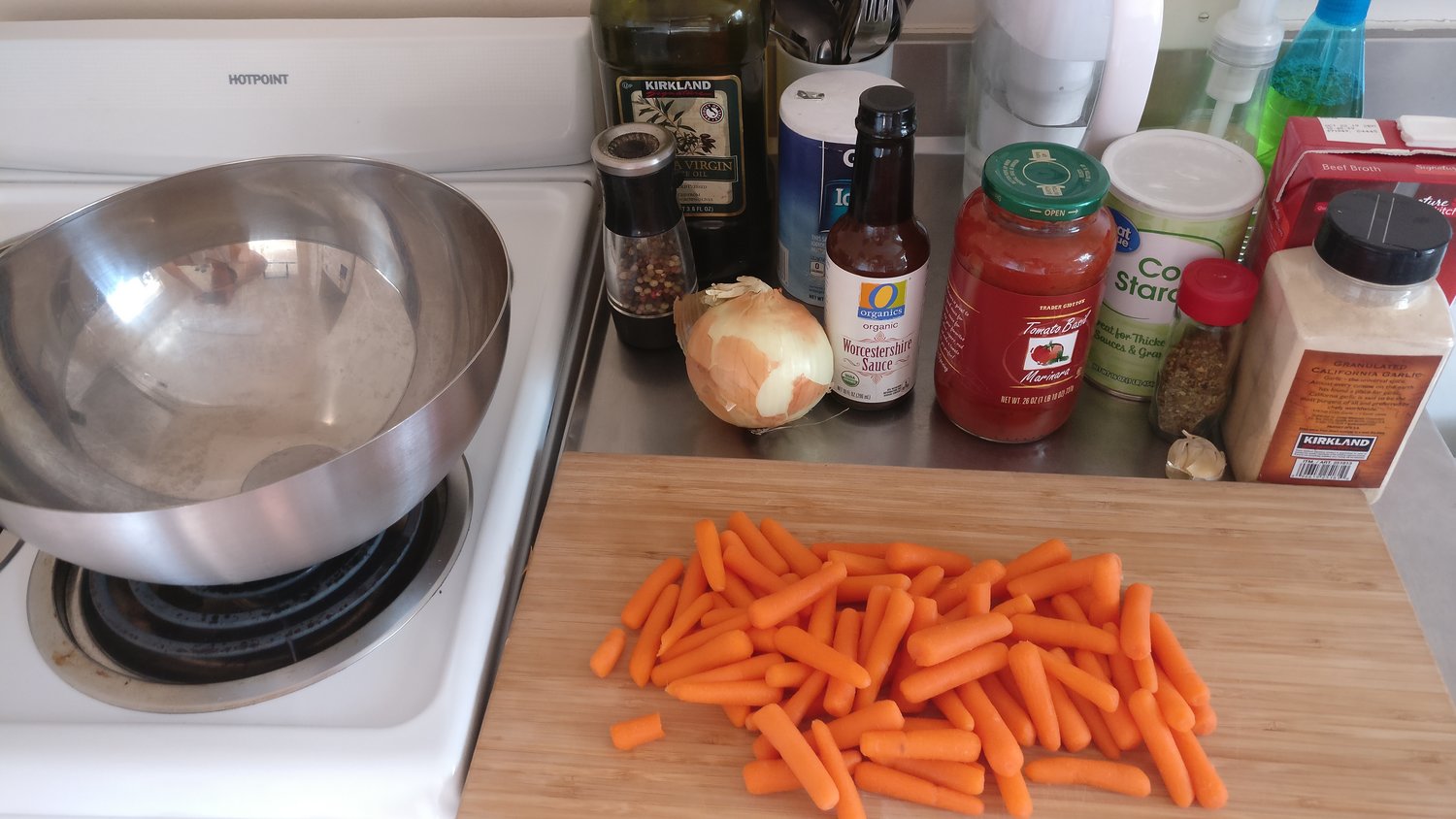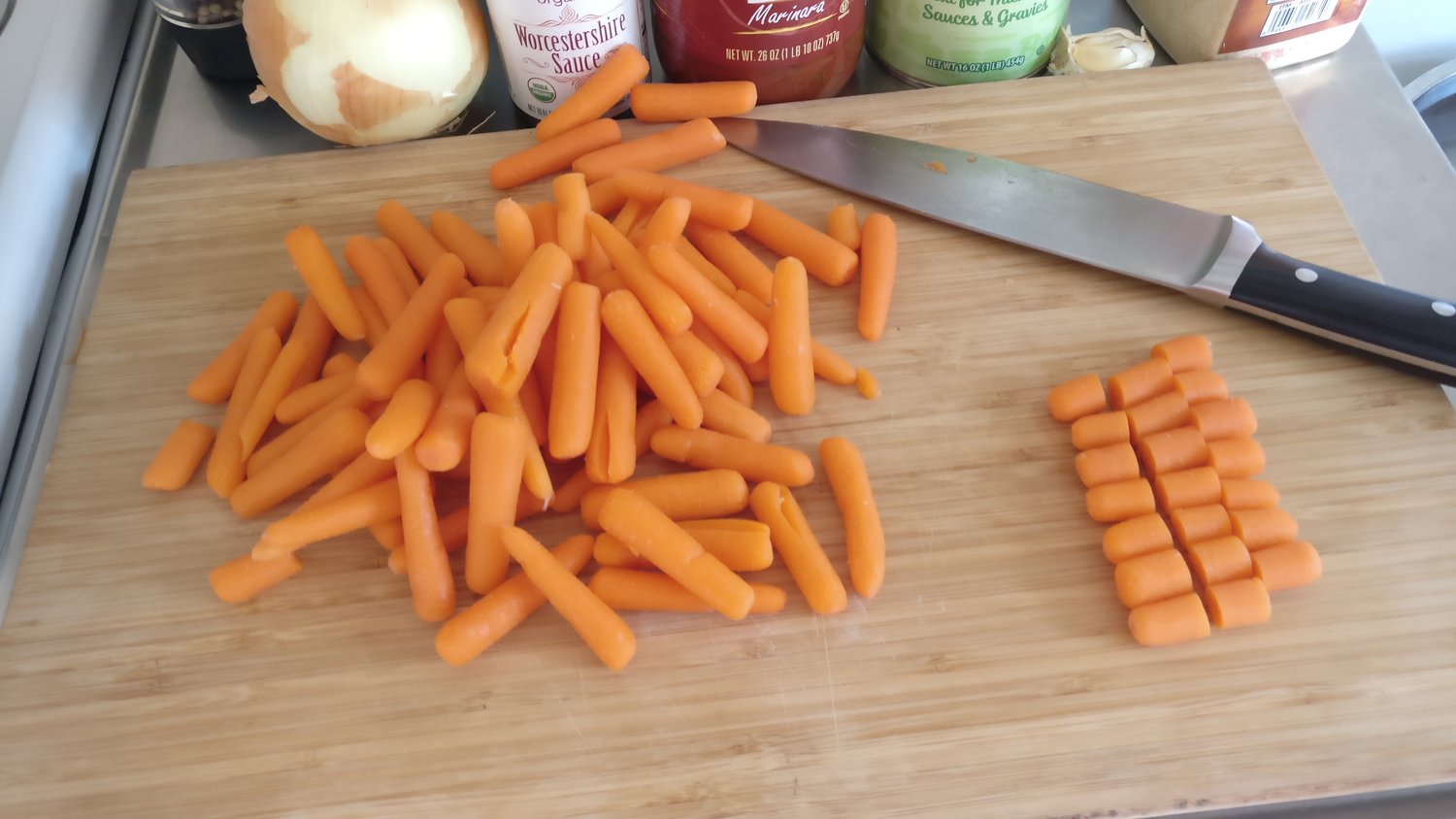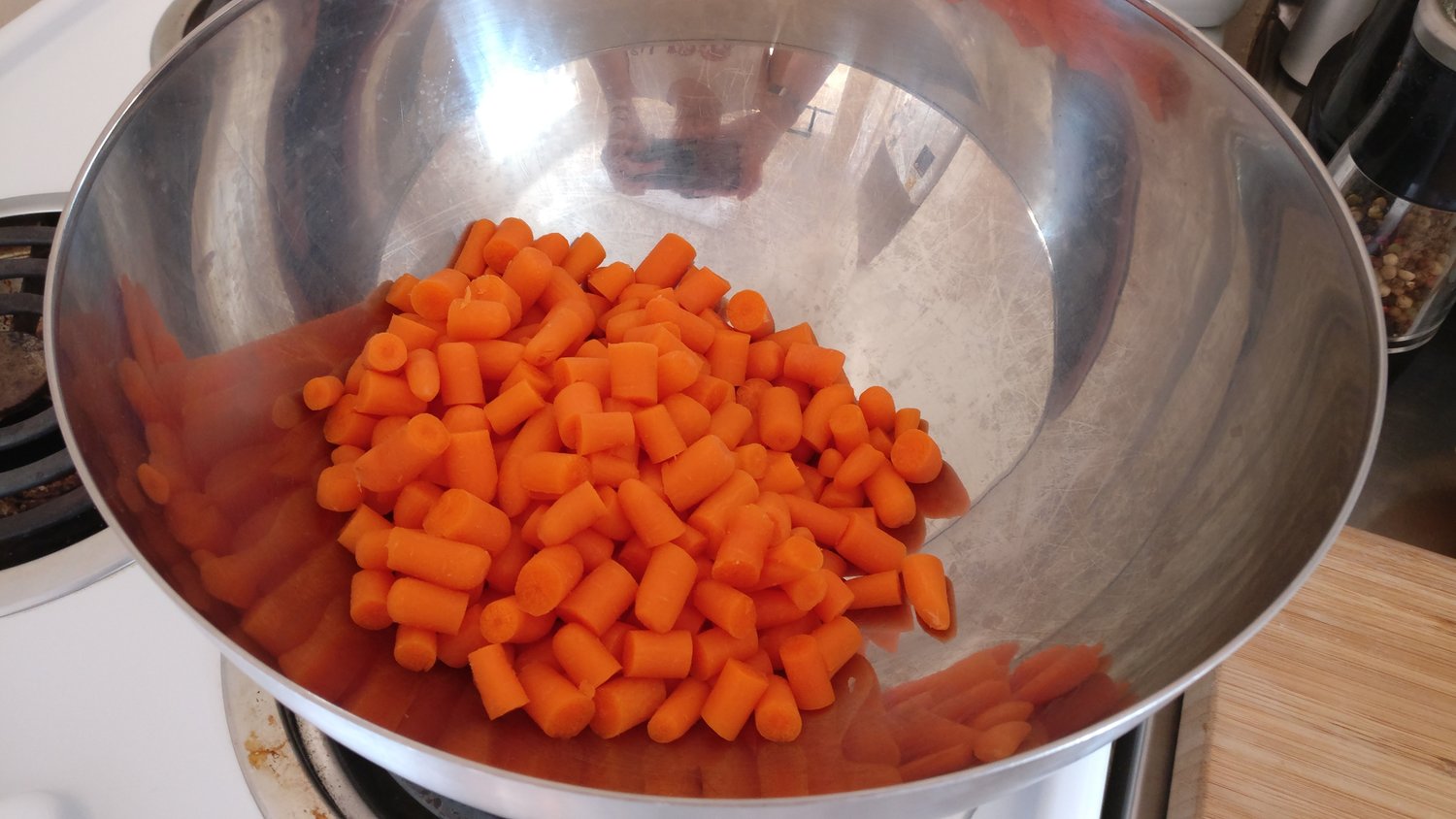 Cut the onion into chunks.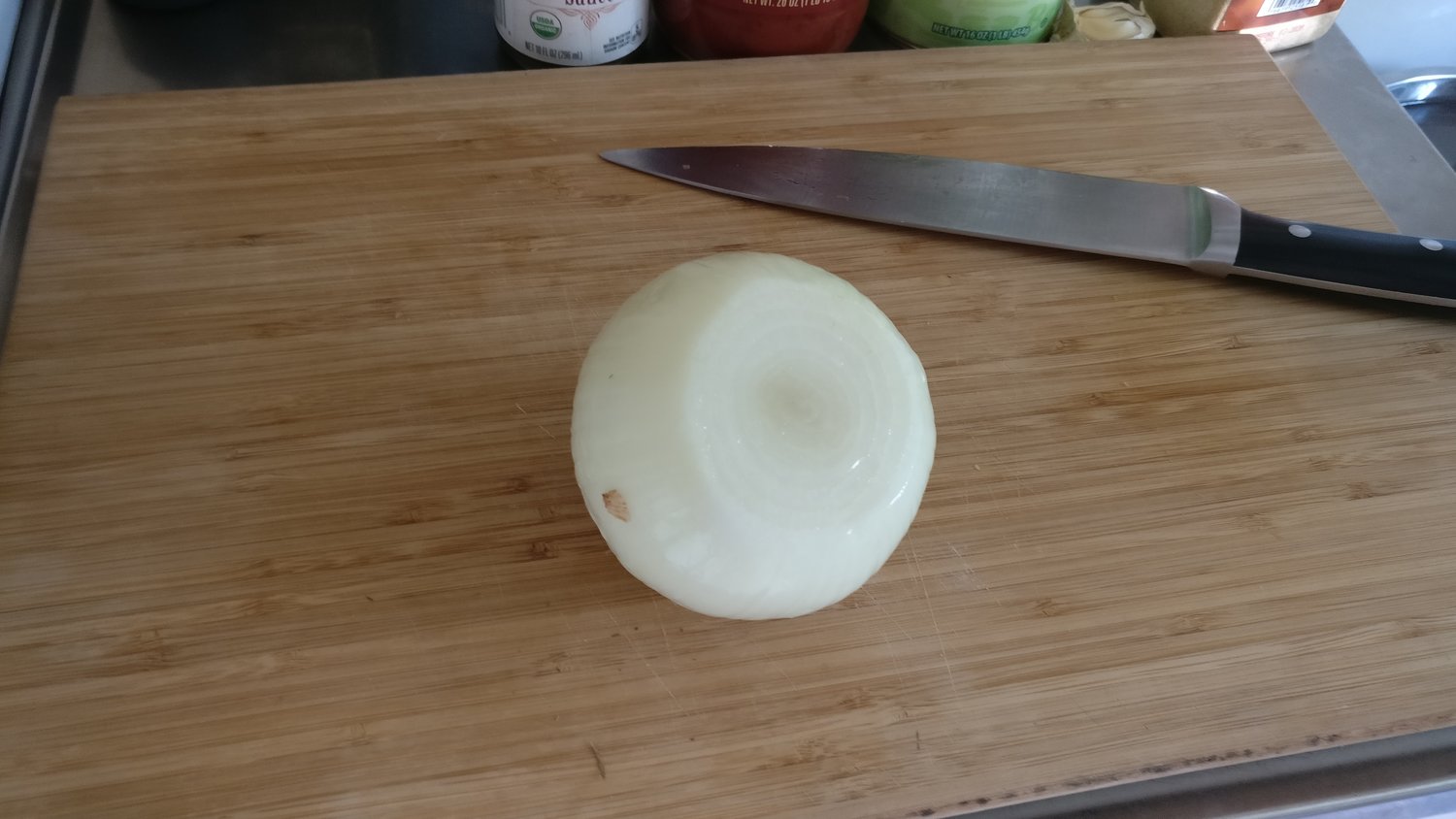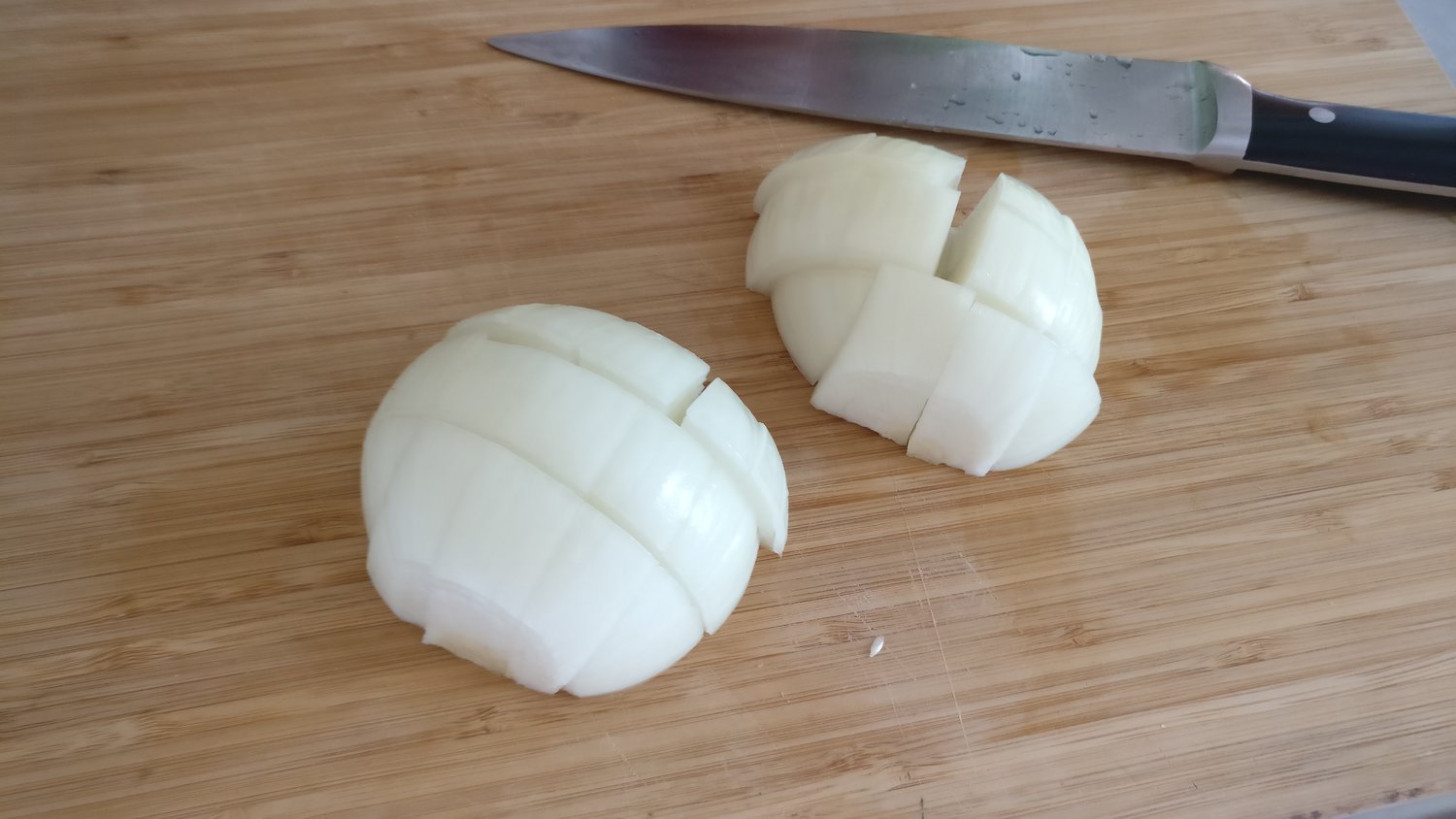 Cube up the potato into bite-sized pieces.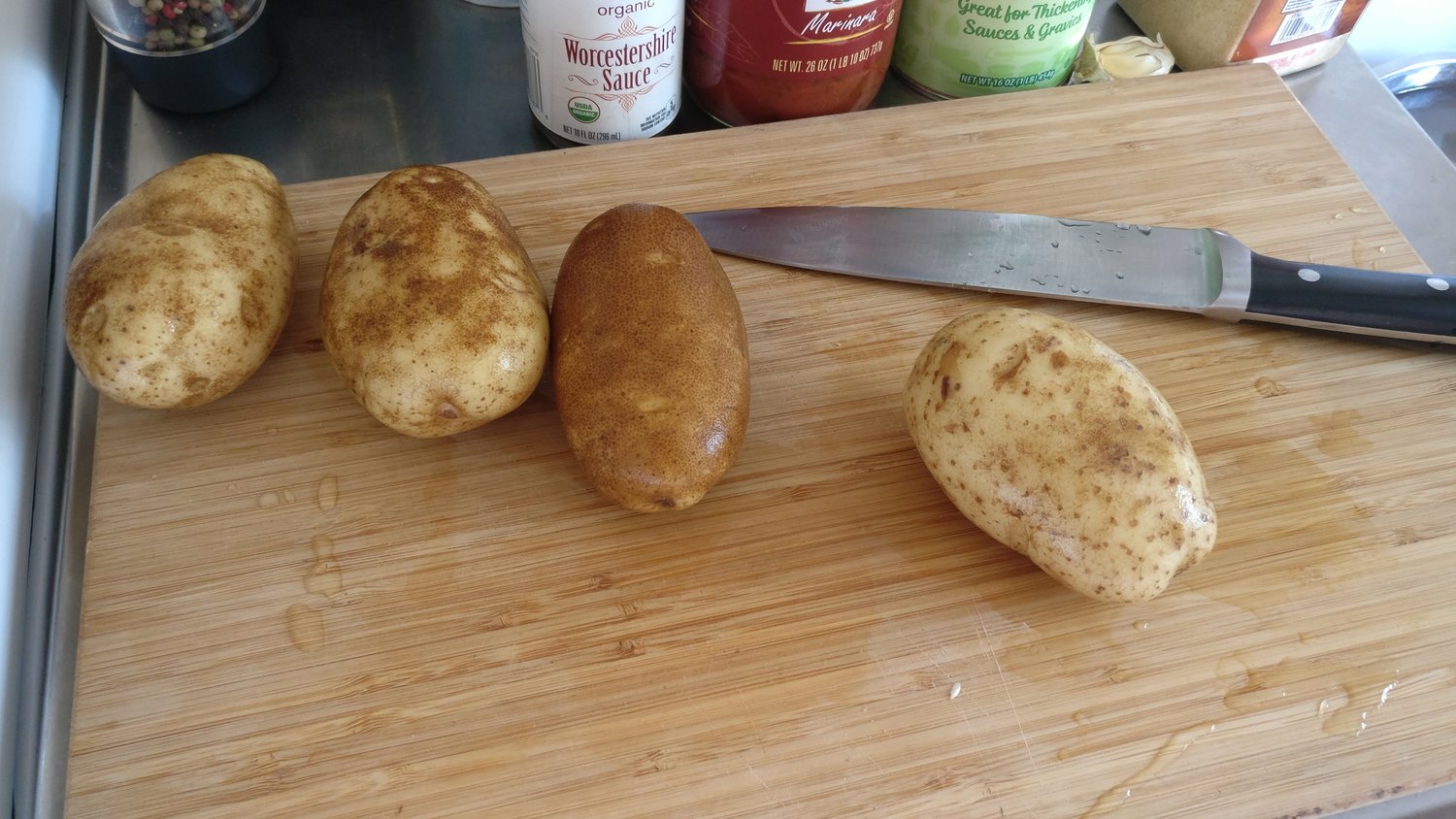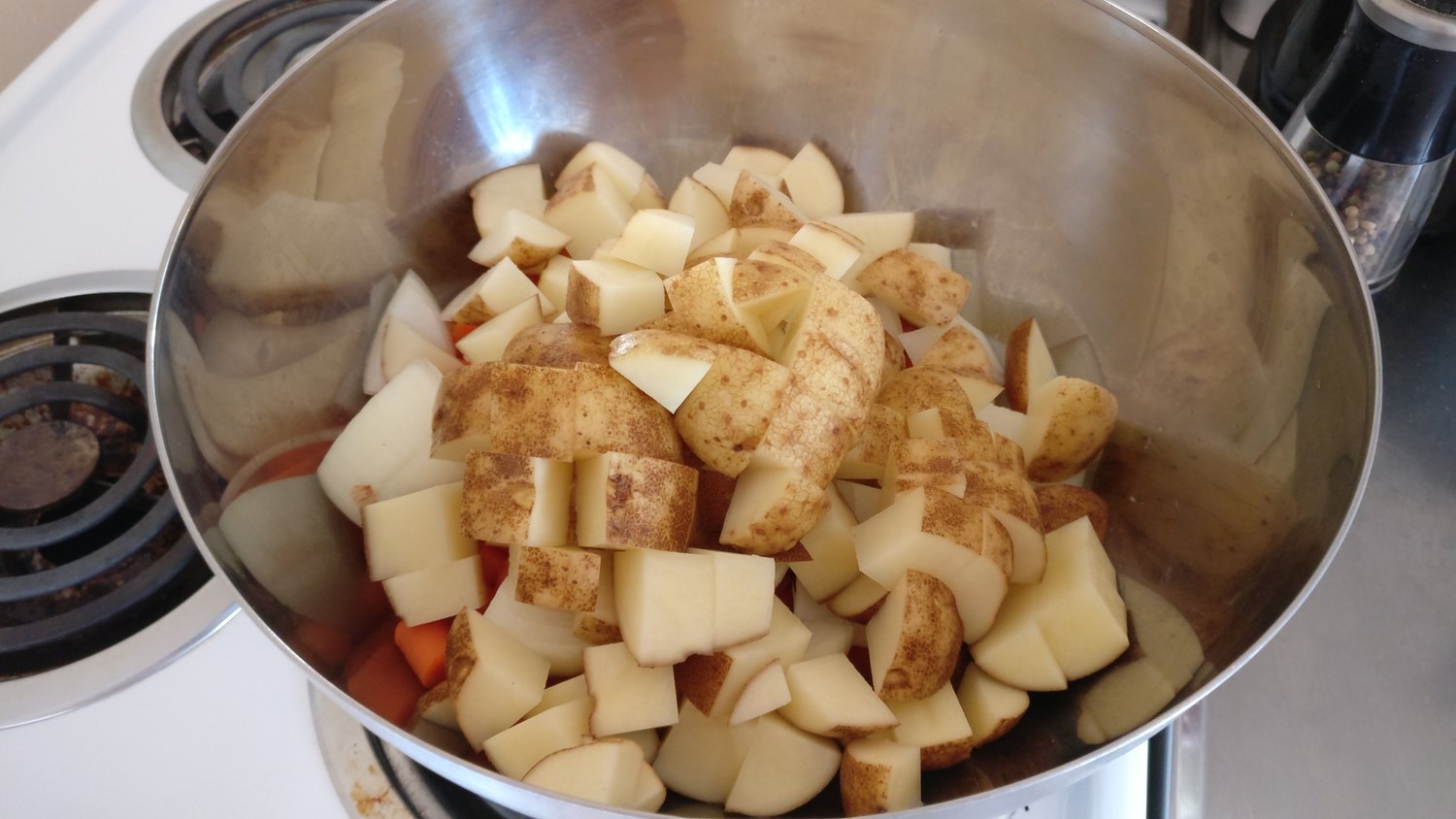 Set the Instant Pot to saute. Heat up some oil and sear the meat.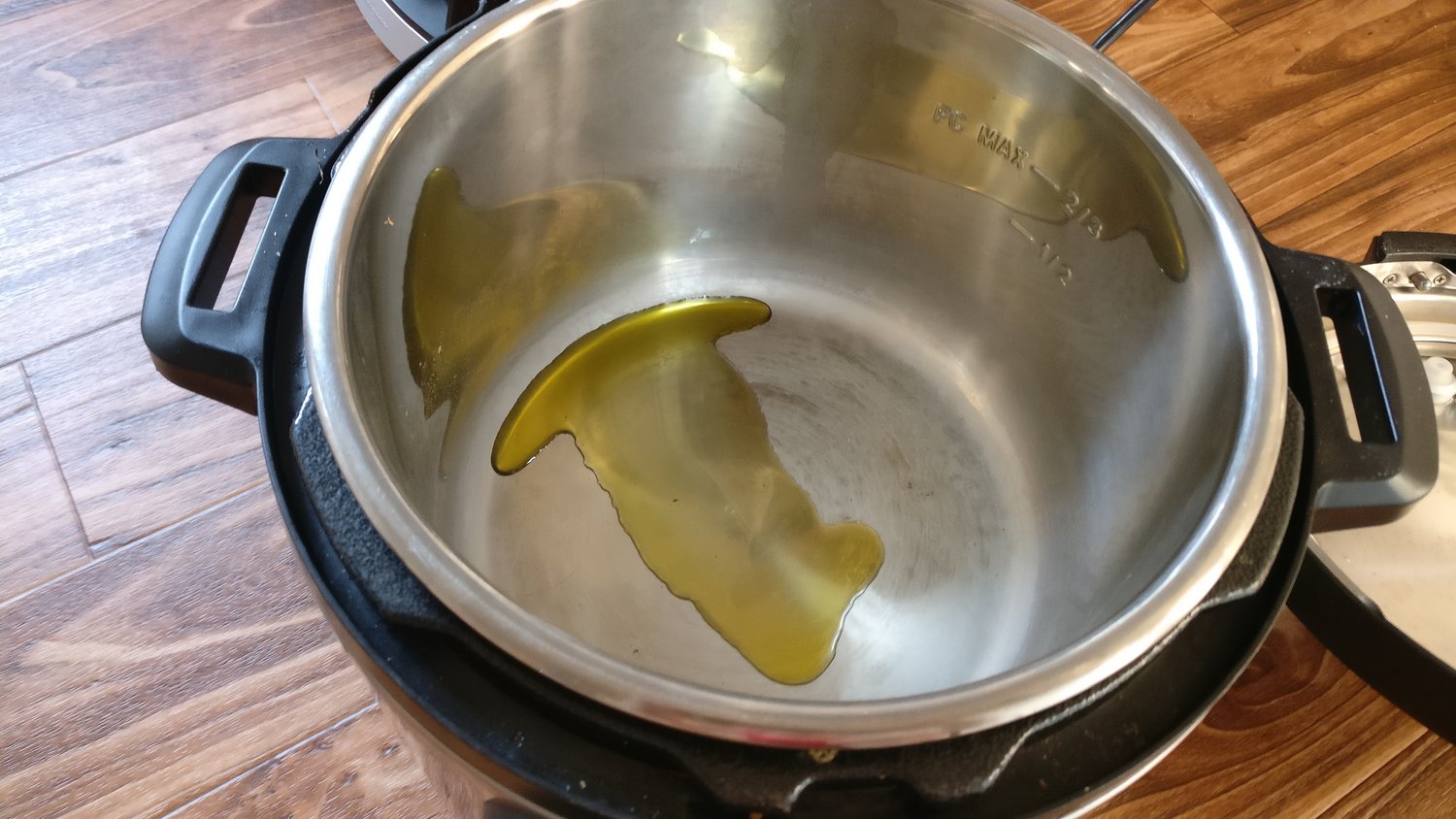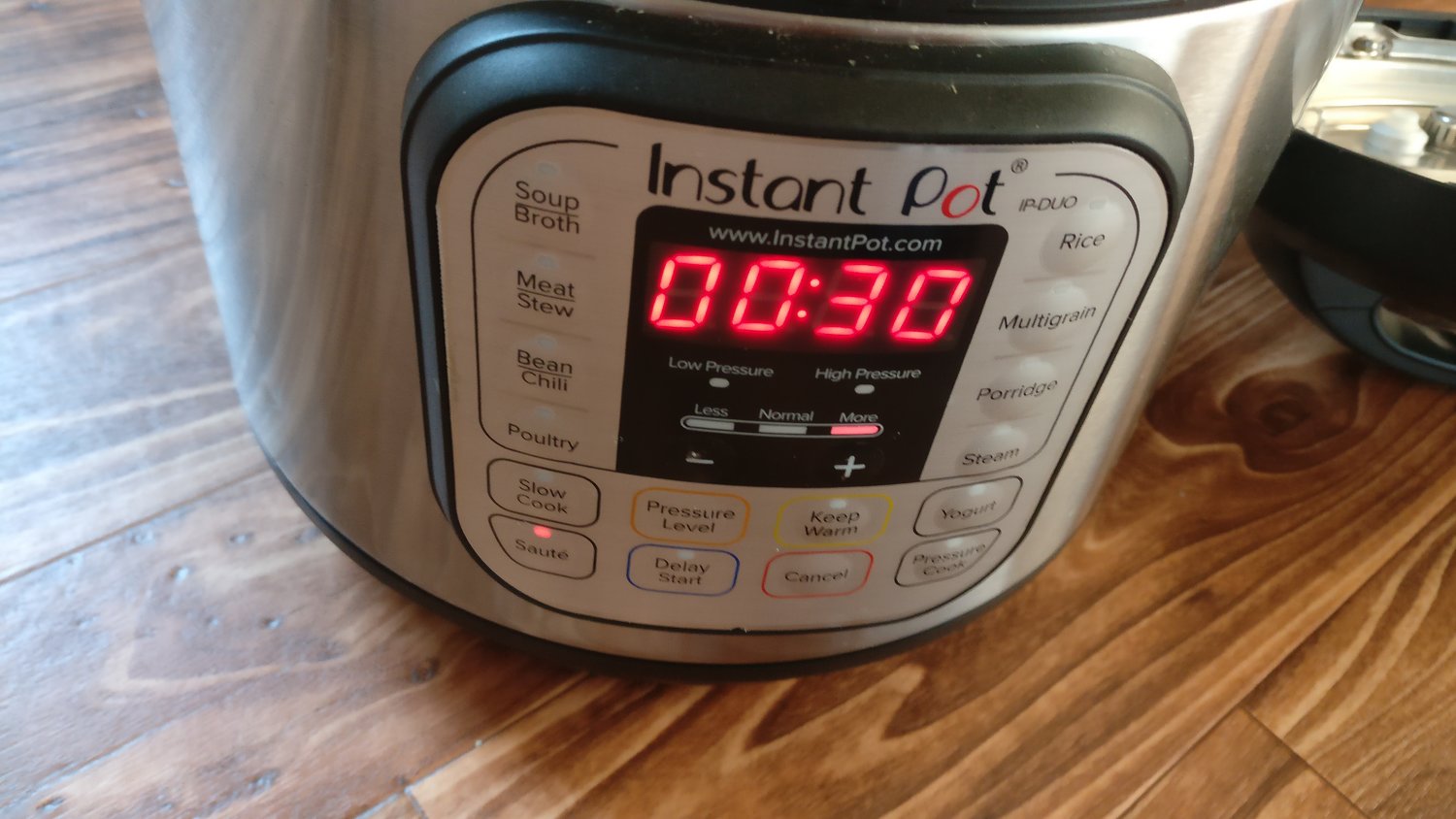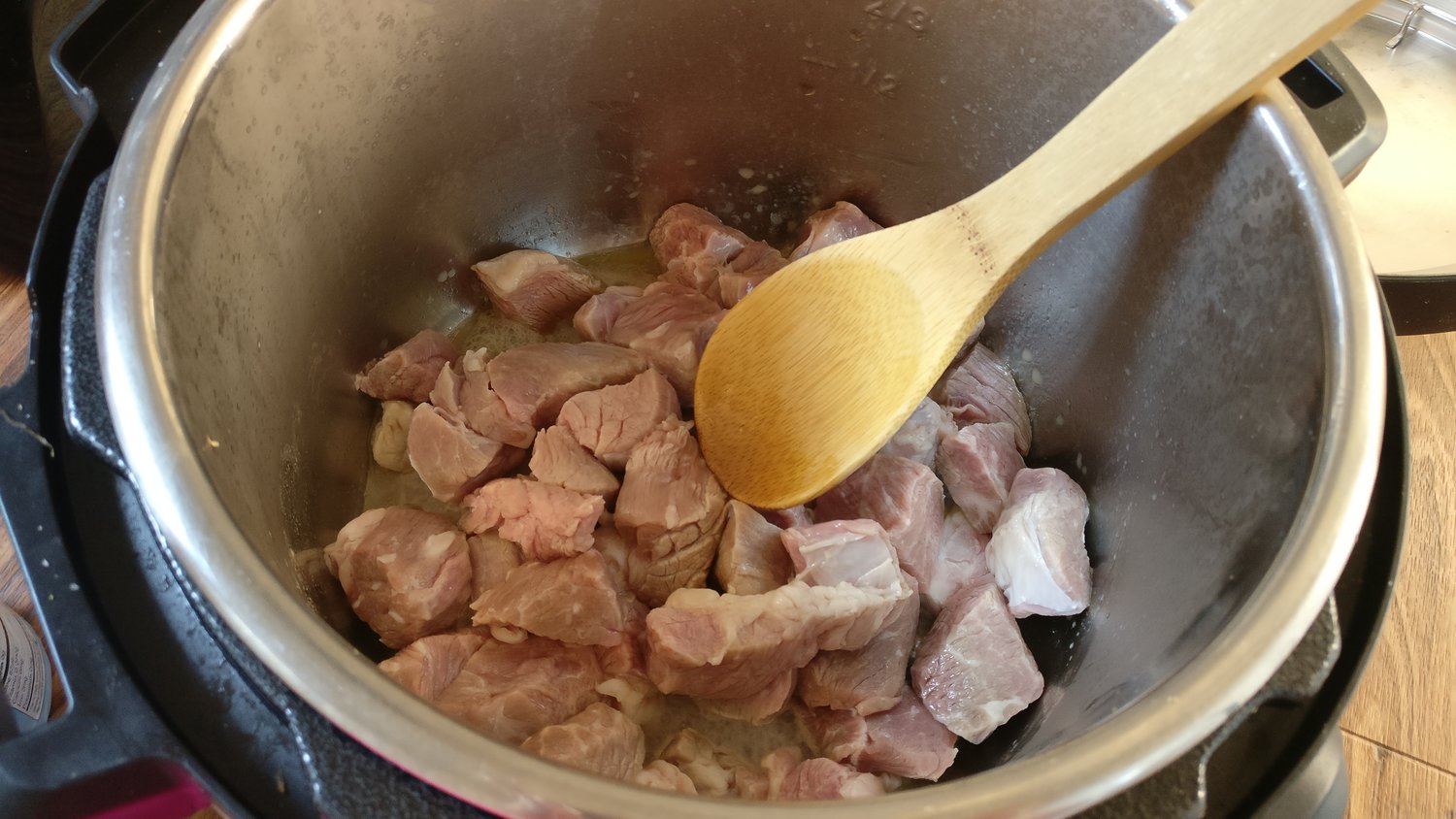 Mine looks kind of weird here because I froze it and defrosted it in water...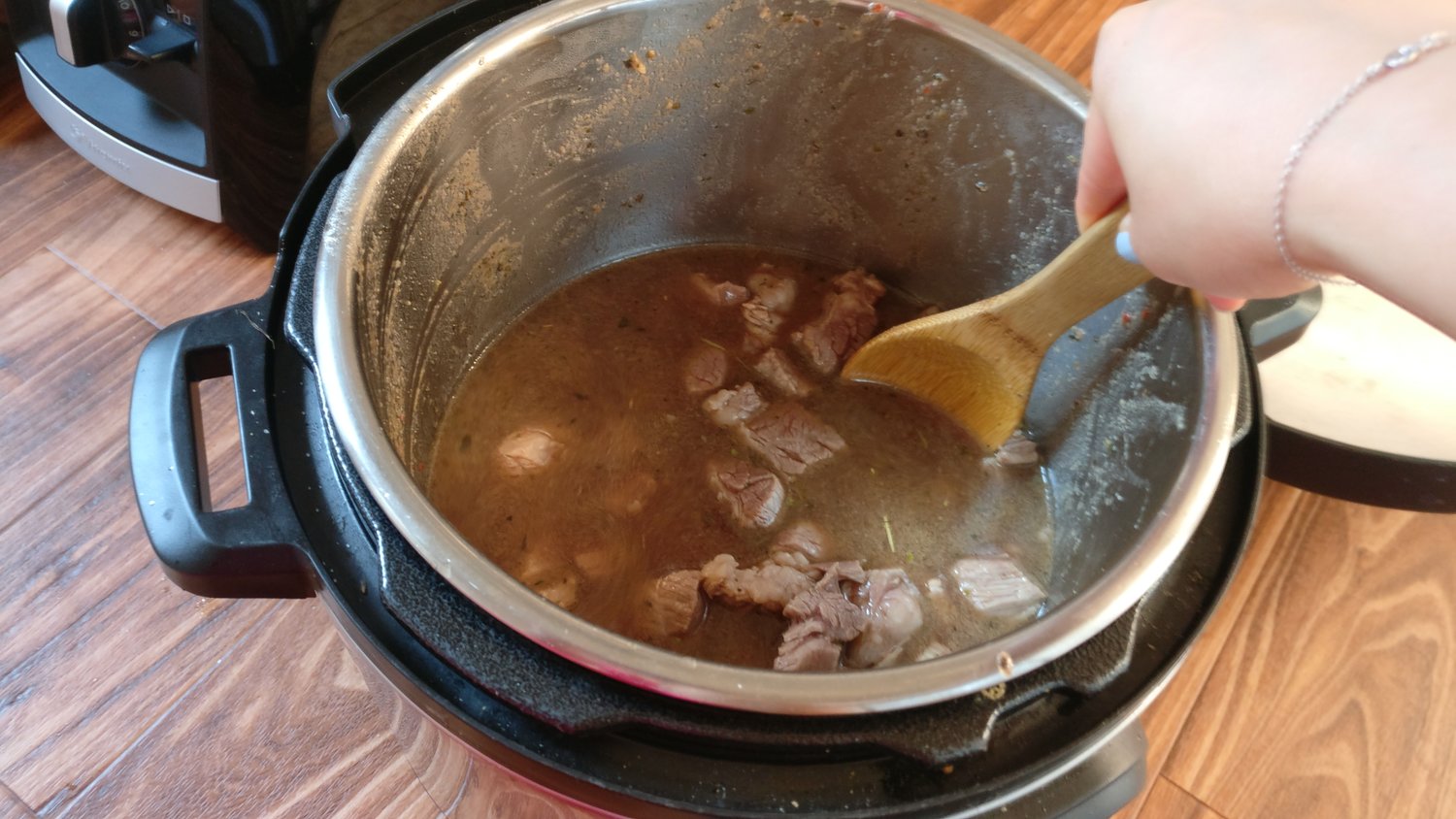 Dump in the rest of the ingredients, except for the cornstarch and water. Mix everything together.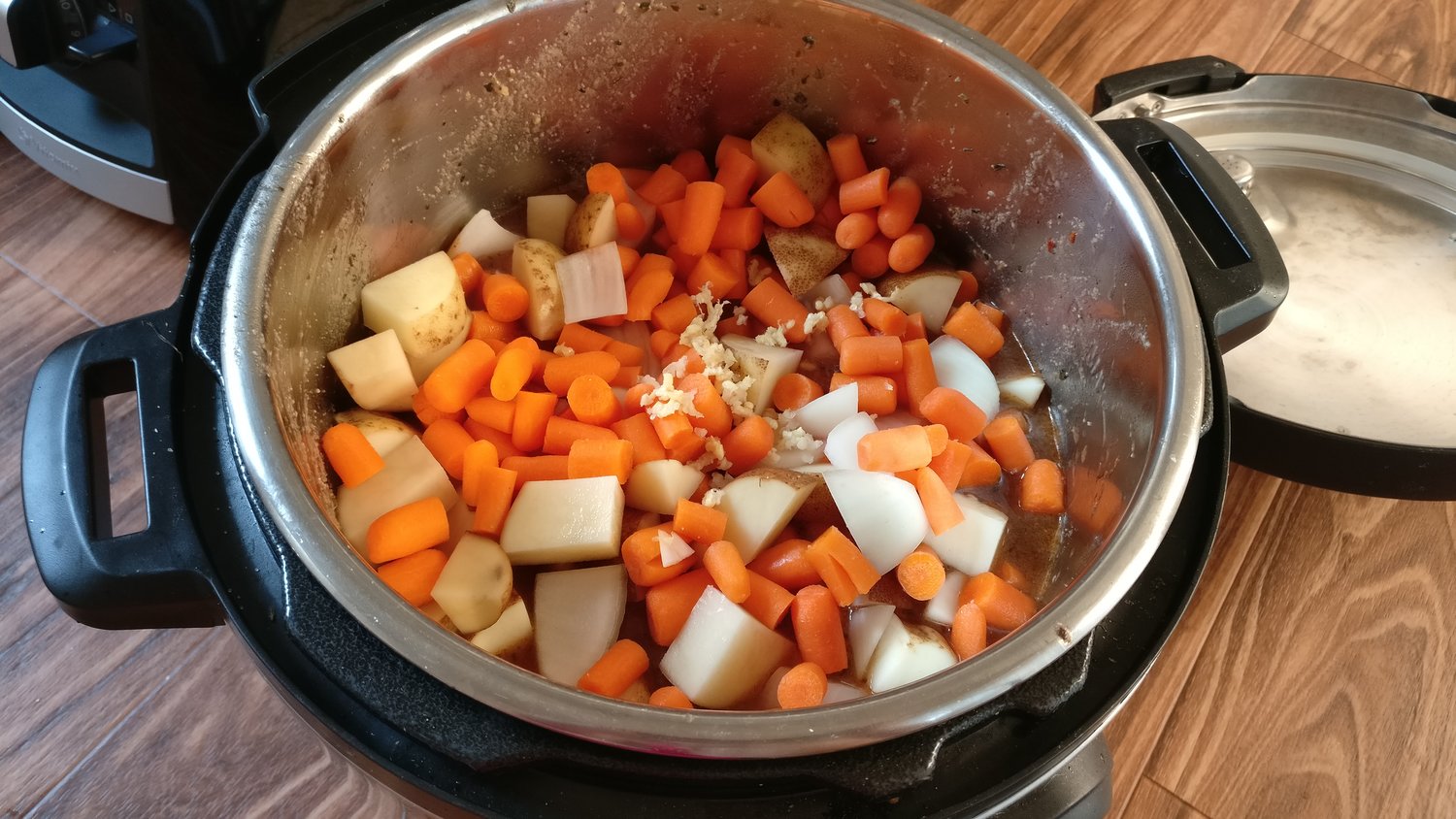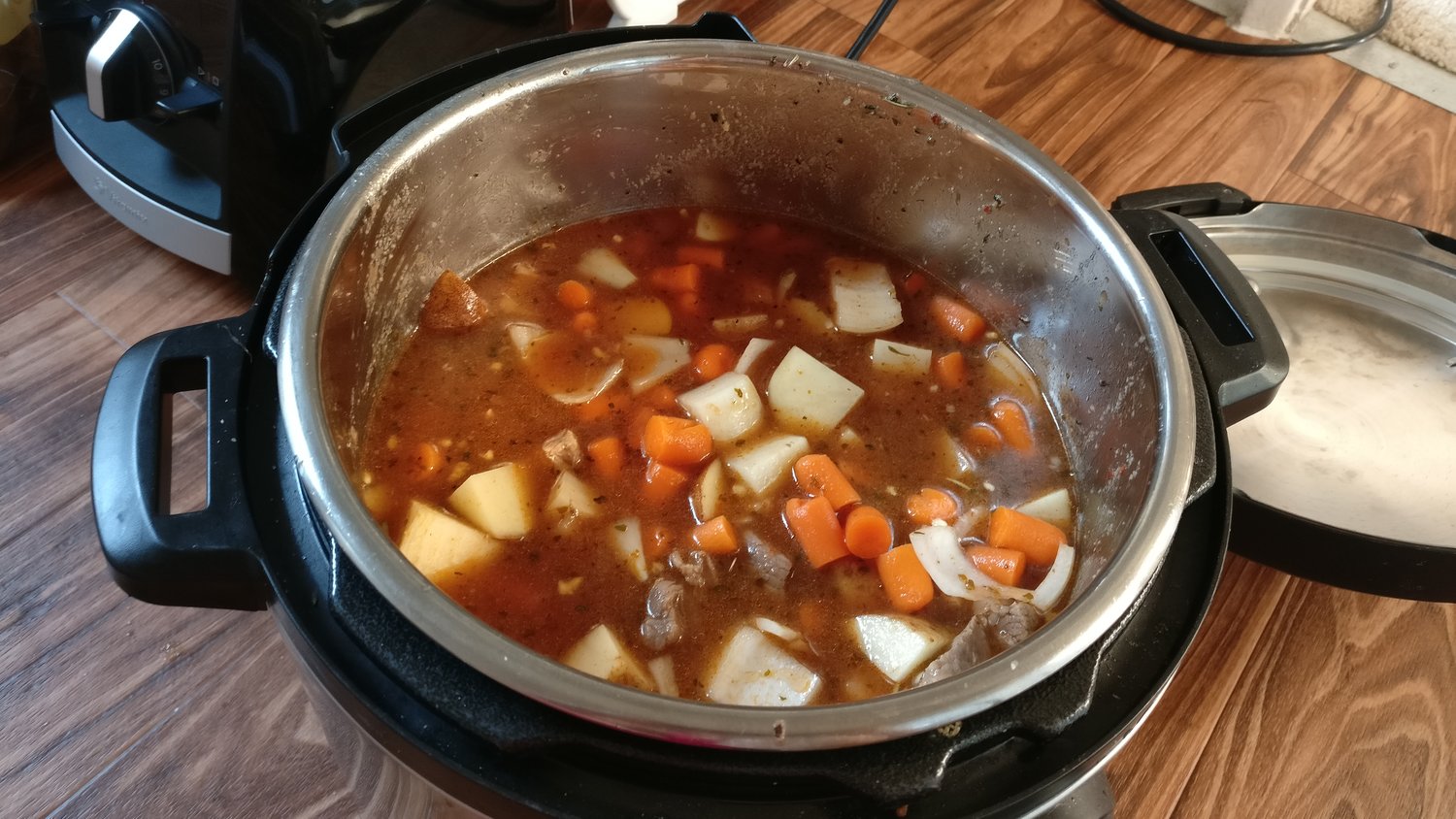 Put on the lid and close the steam valve. Cook on high pressure for 35 minutes and allow a natural release.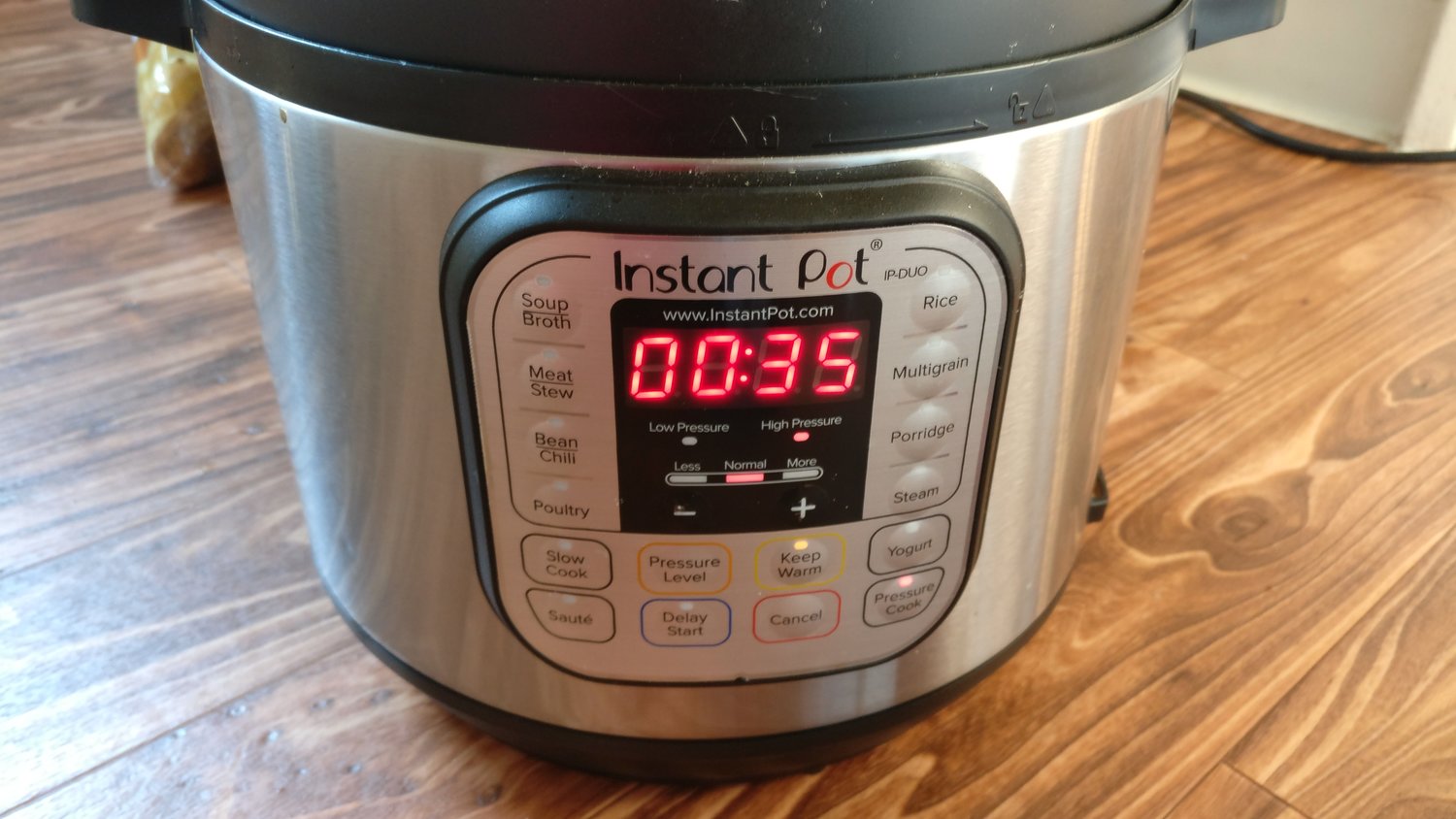 When the time is up, stir together the water and cornstarch to creating a slurry that will thicken the soup into a proper stew. Mix it in.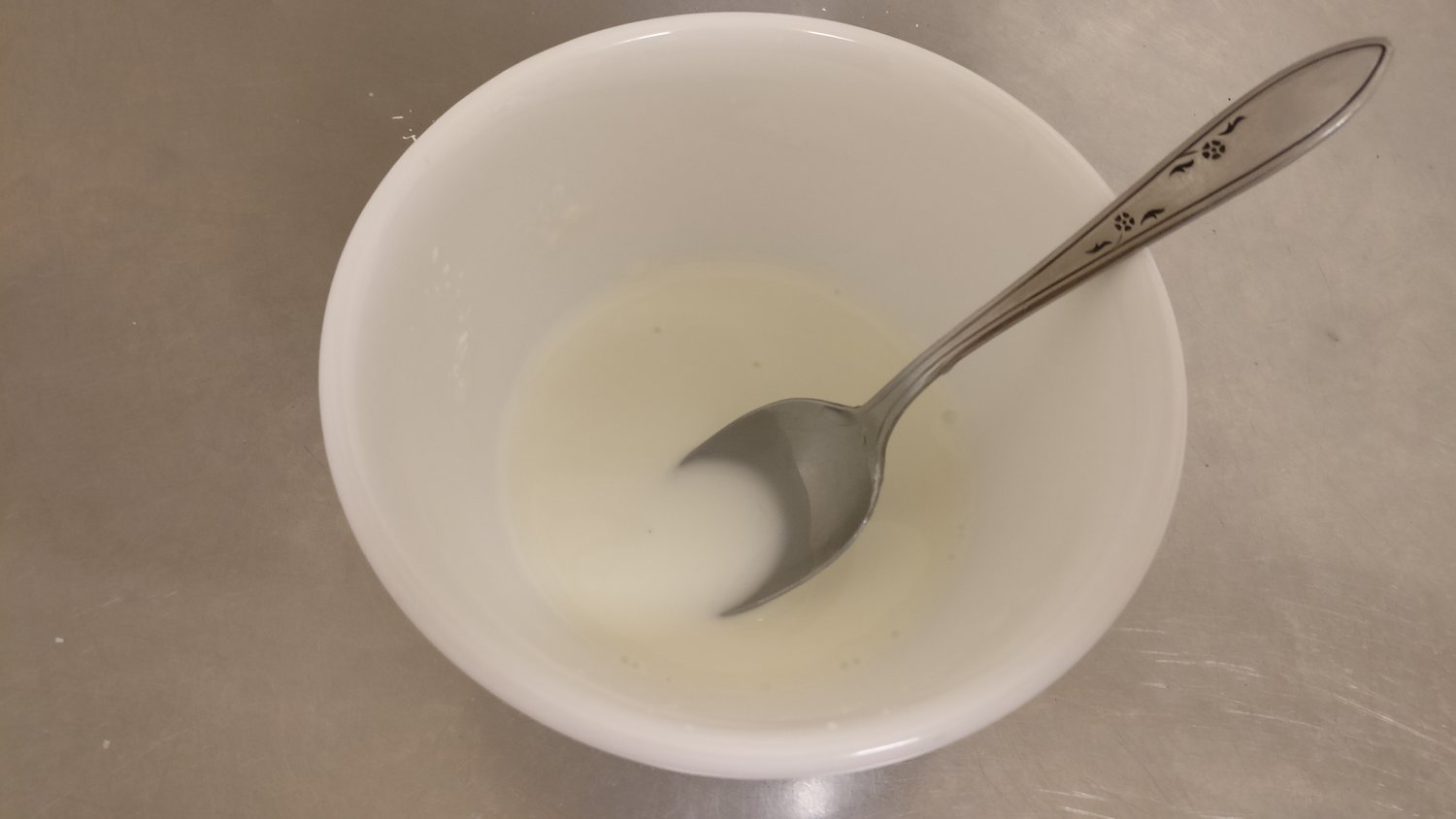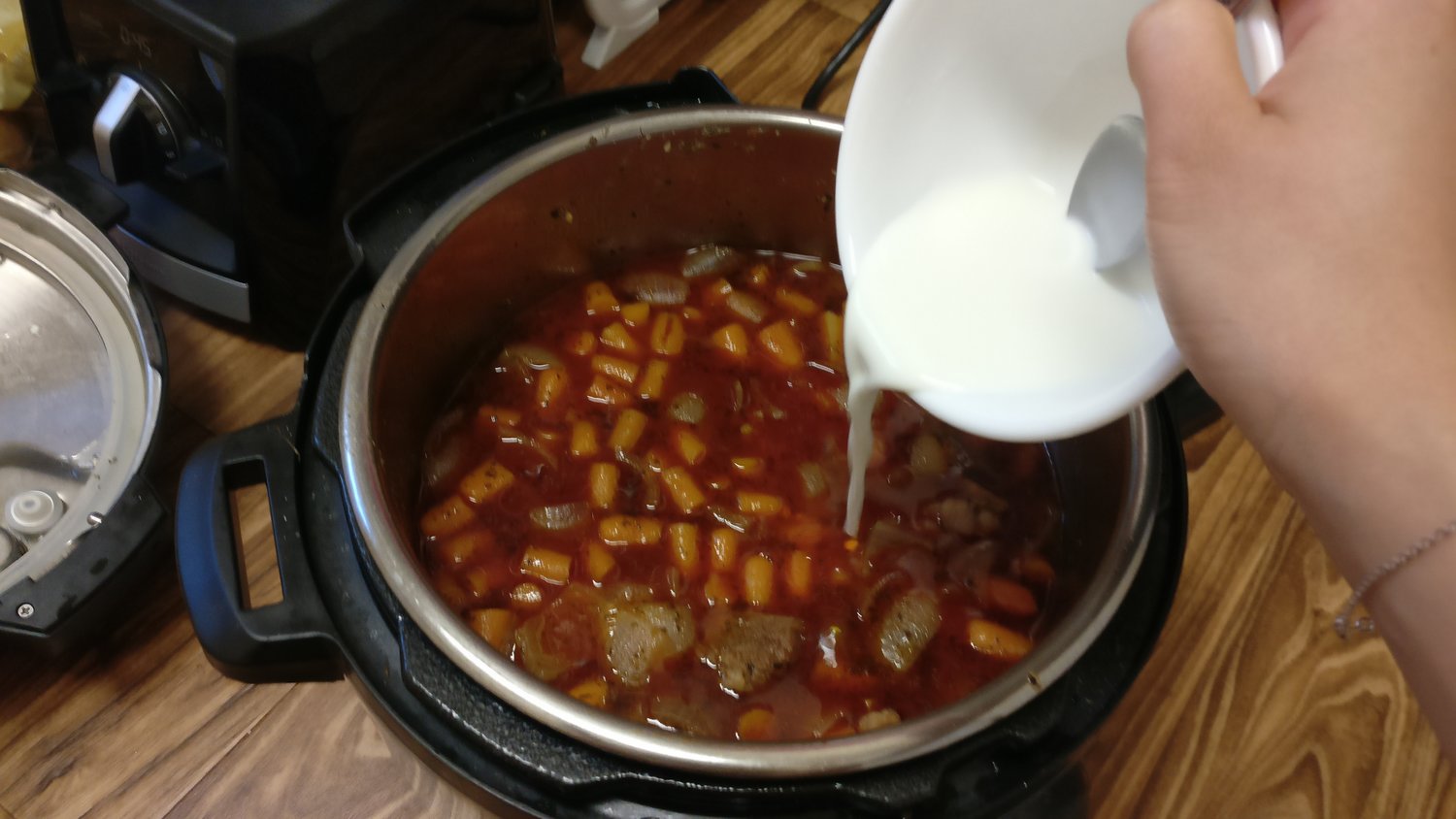 Add in frozen peas or any extras you like before serving up.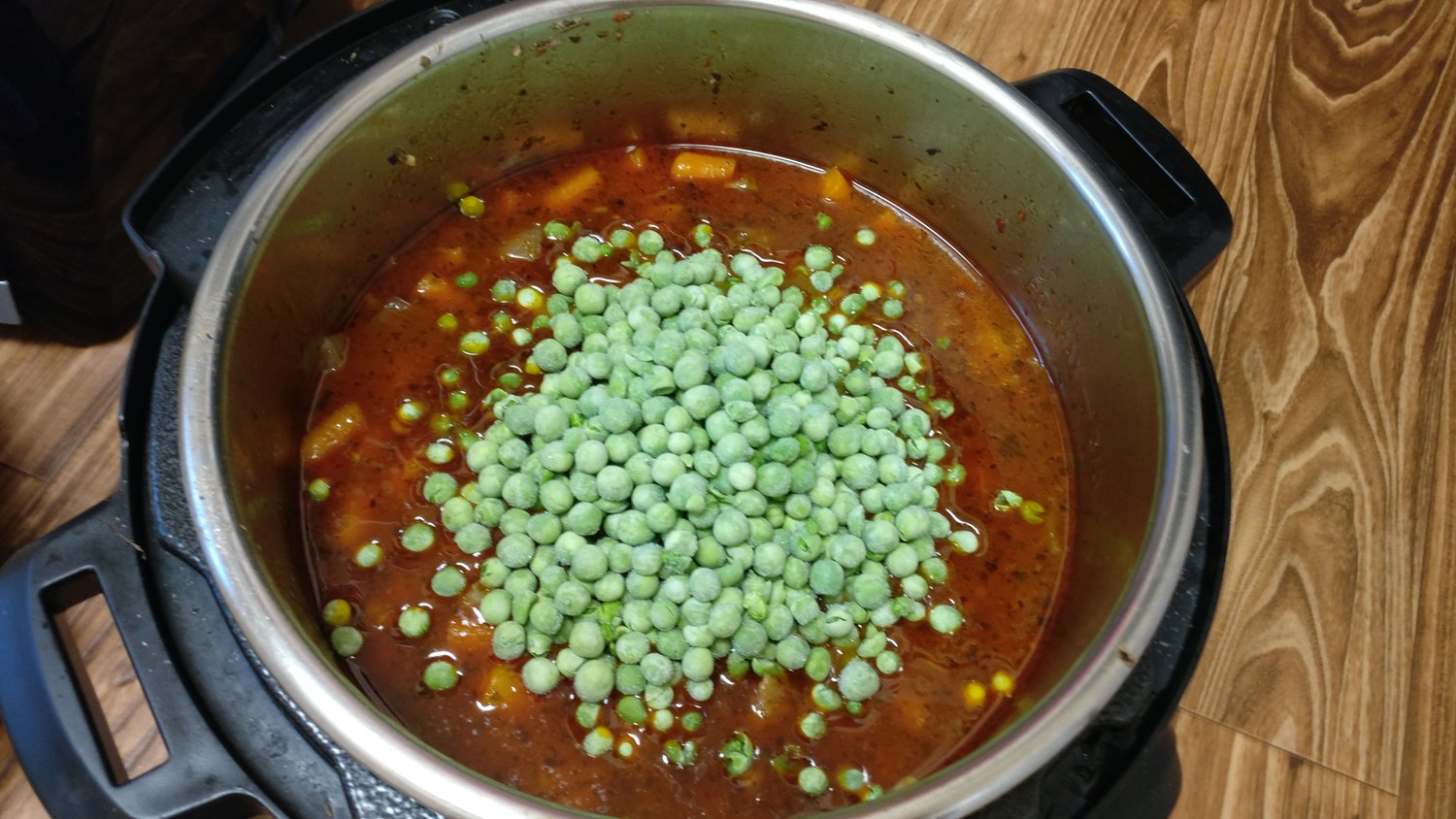 Results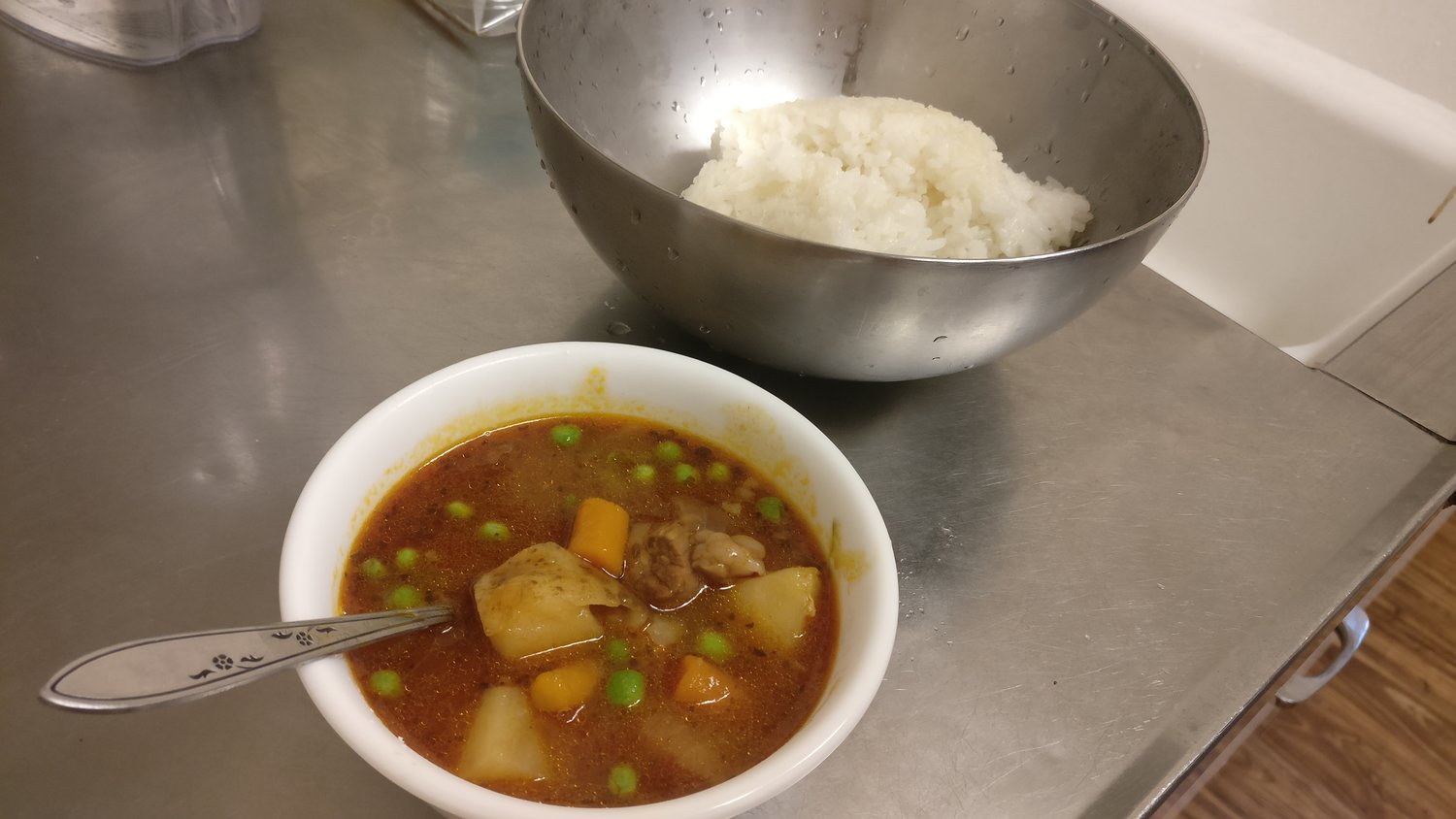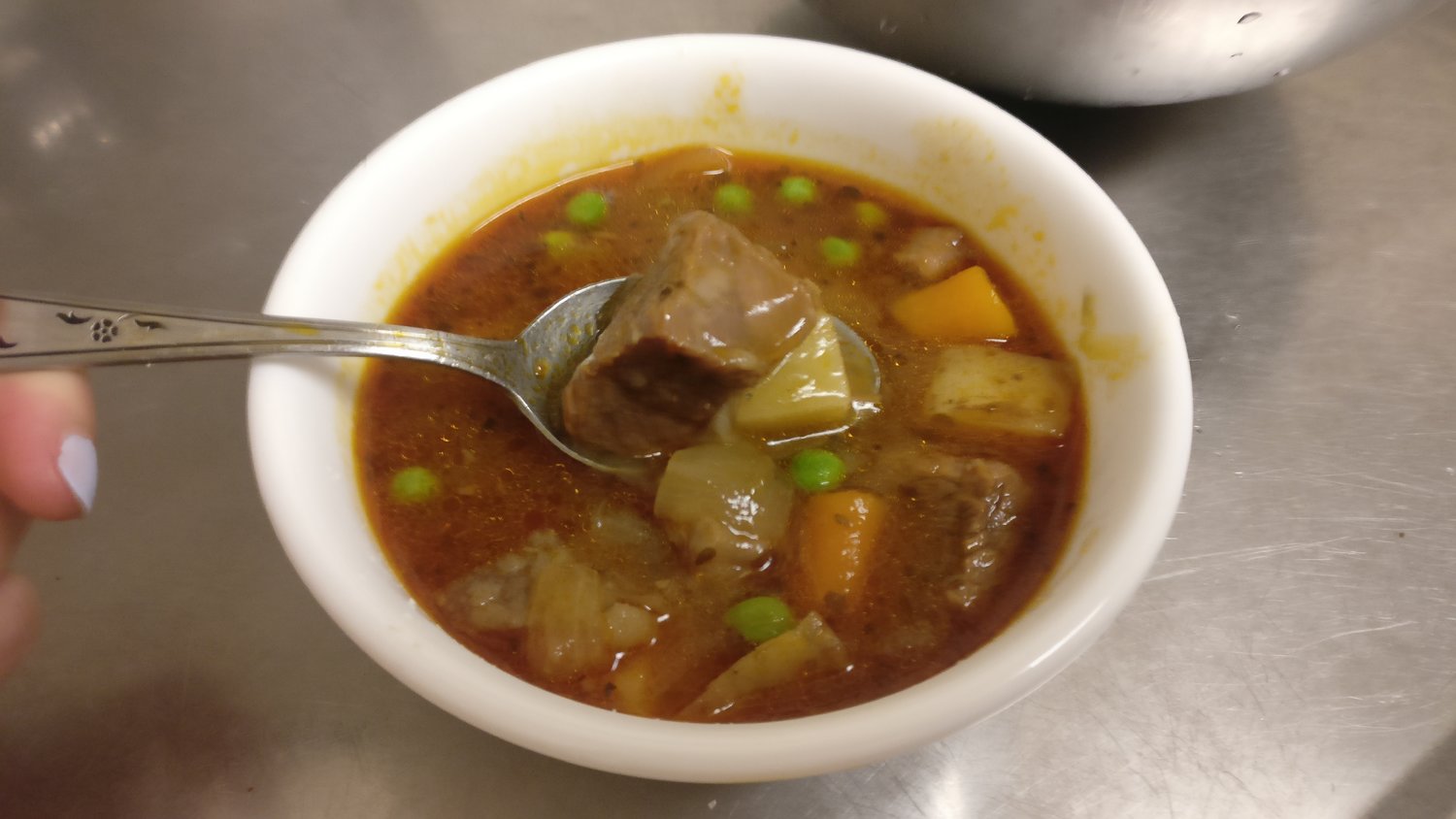 I'm not crazy about tomato-based soups, but the SO was a big fan. We ended up making a dinner out of this, and then I packed the rest up as lunches for the week.
I can see this being a recipe where you can prep all the veggies ahead of time and freeze them, then on the day you want an easy meal, just sear the meat, and dump everything into the Instant Pot.