Black Bean Soup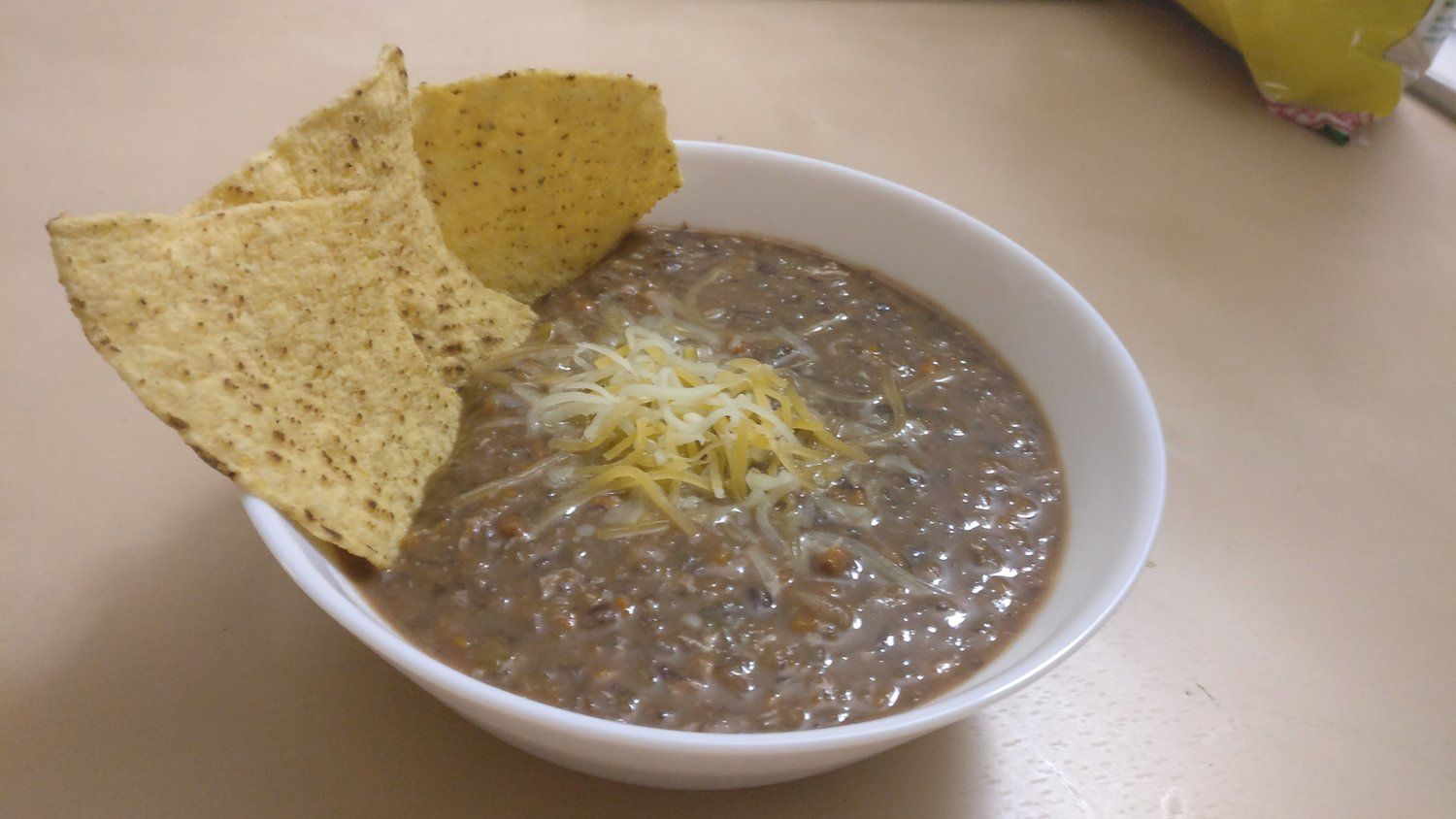 This soup is my go-to whenever I eat at Panera Bread (which has happened maybe 5 times ever, hah), and I have been craving it for the past few years. For some reason, I never got around to making though because I never had onions on hand or just didn't own cumin, but today, I realized I had everything I needed.
So black bean soup was made.
---
Ingredients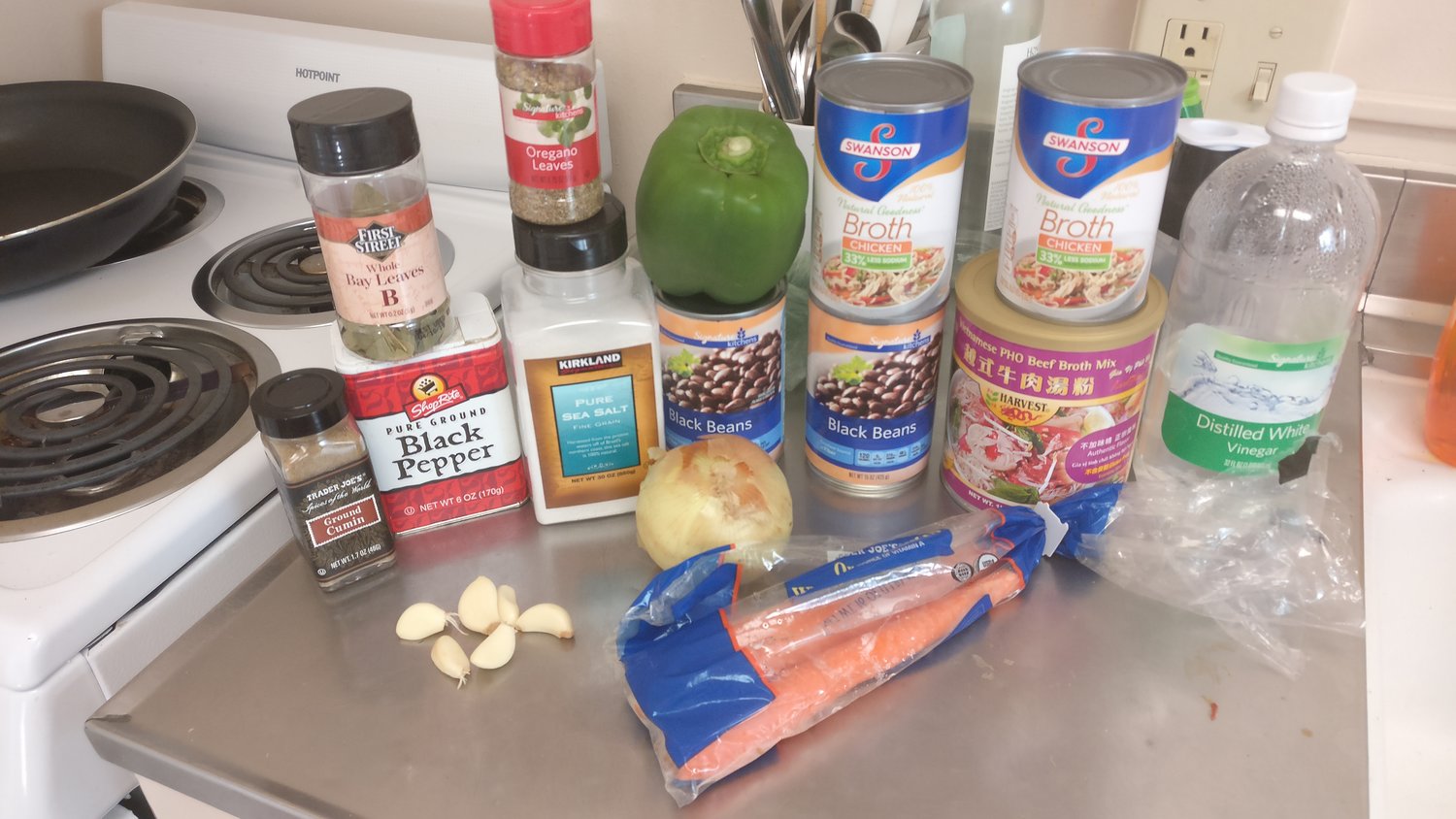 2 cans of black beans
2 cans chicken broth (or whatever broth/stock)
1 onion
carrots (i used 2)
6 cloves of garlic
vinegar
cumin
bay leaves
oregano
chicken/beef boullion
salt + pepper
Methodology
Prep the carrot, onion, garlic, and green onion by chopping it up finely into bean-sized pieces. If you have a grater for the carrot, that would be A+.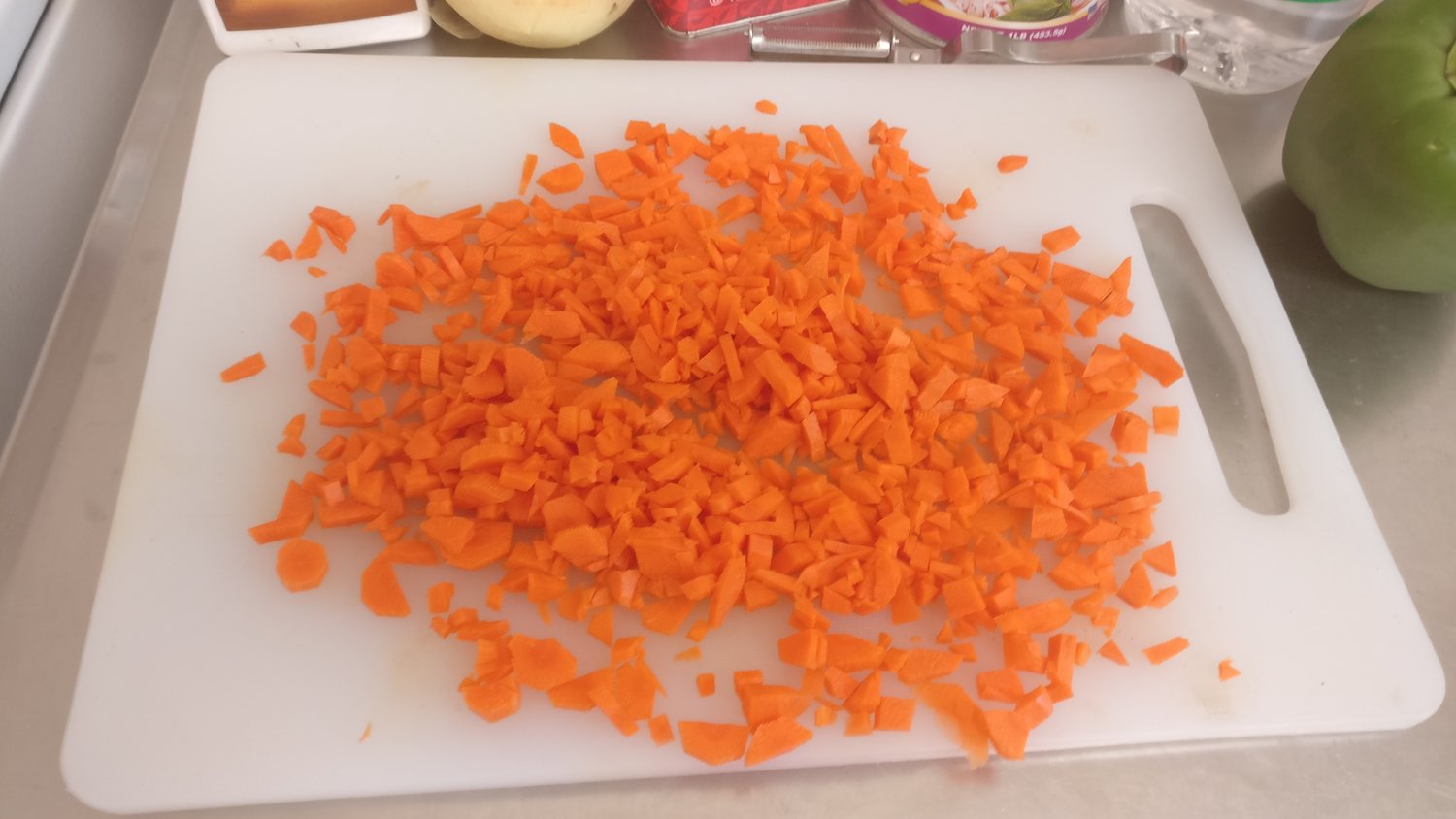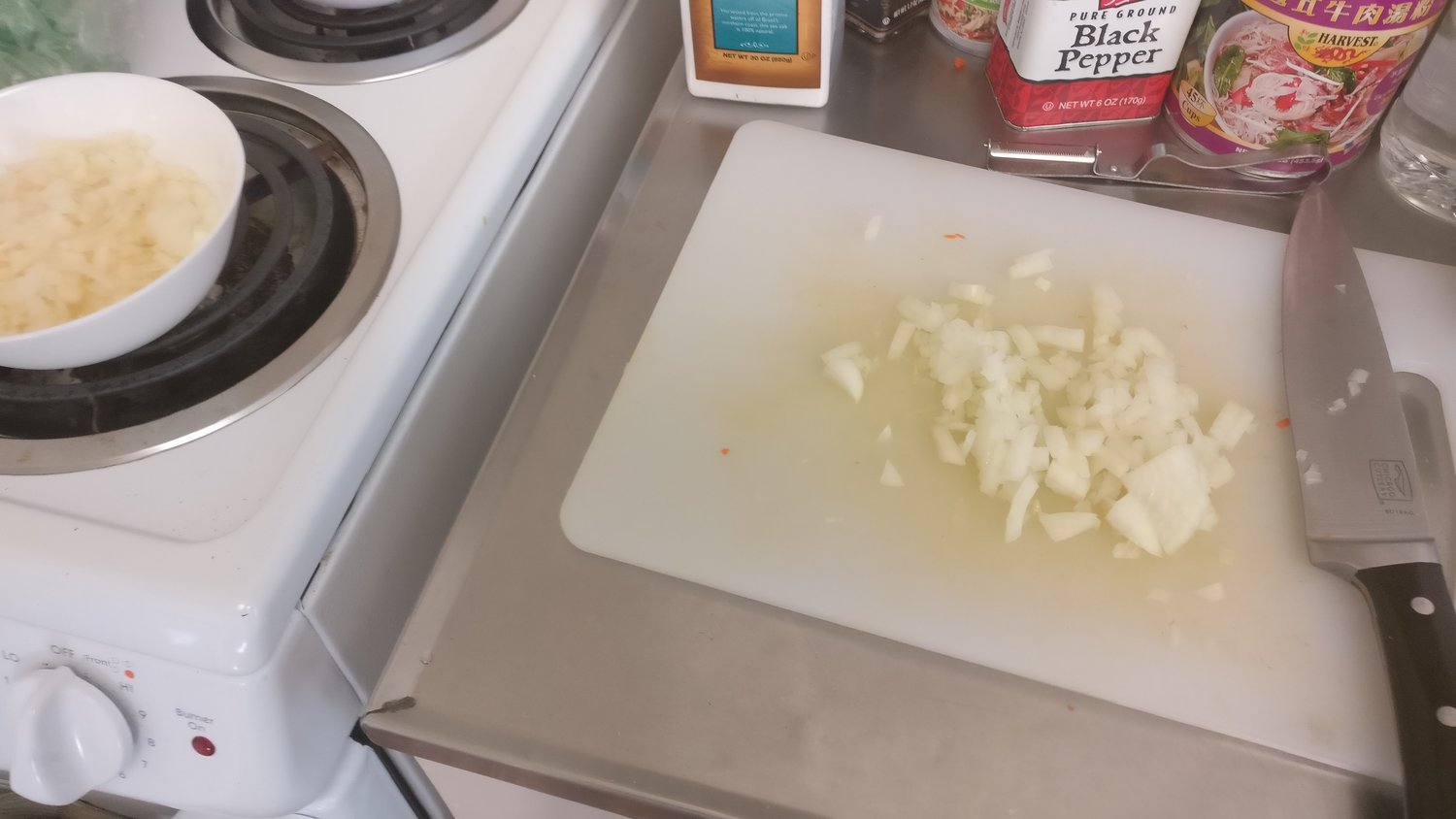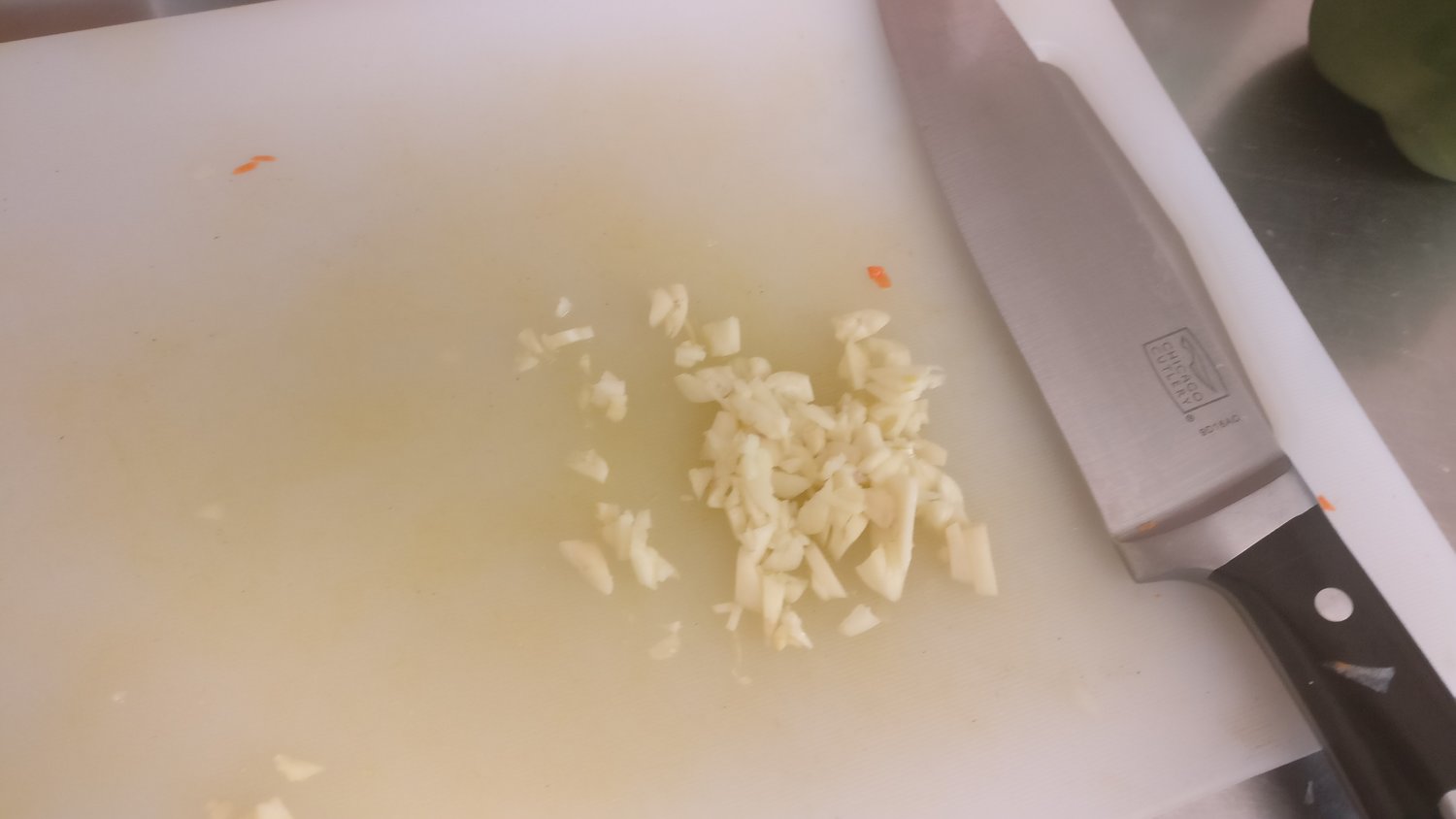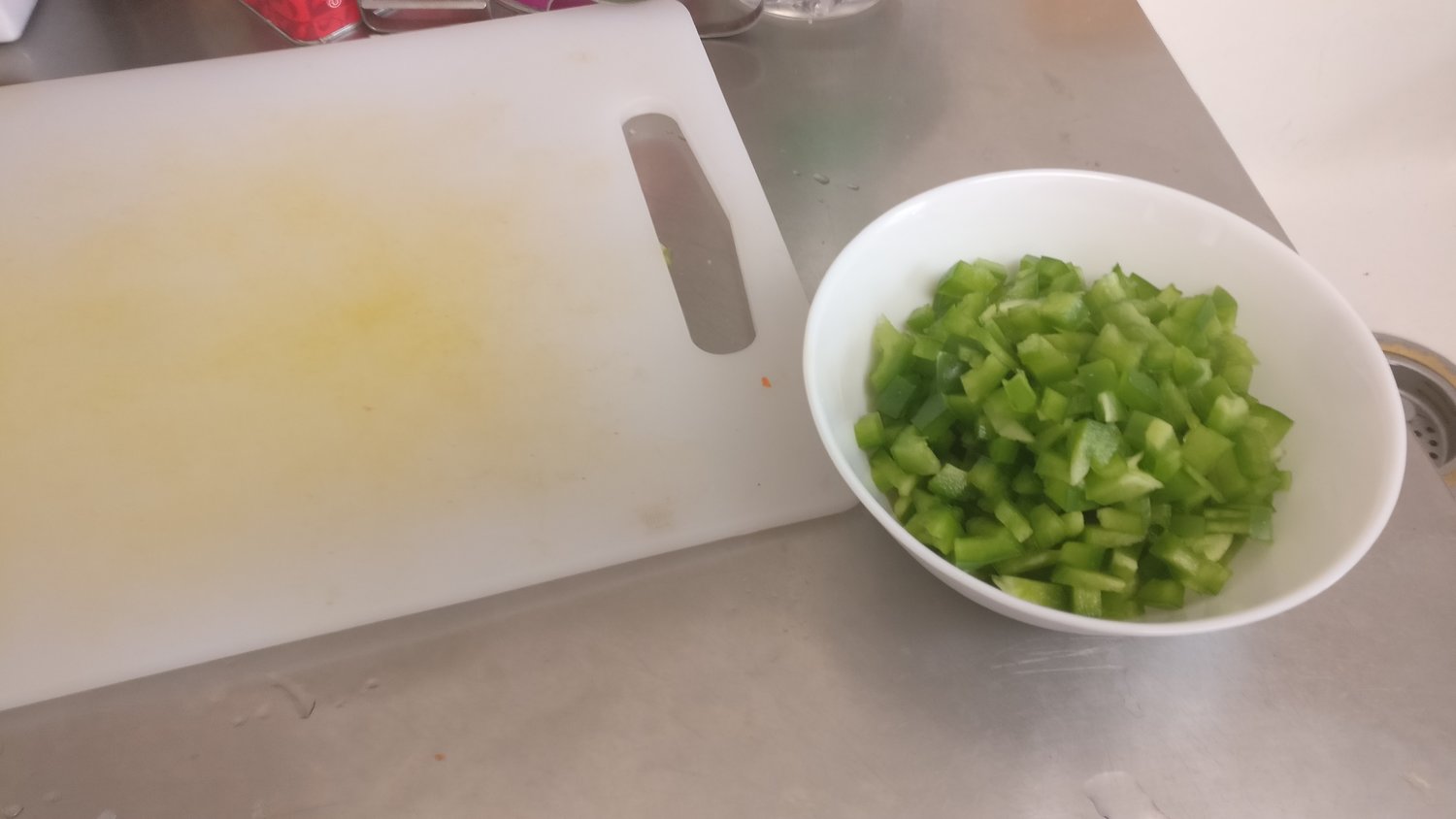 Rinse the beans to remove the goop and excess salt.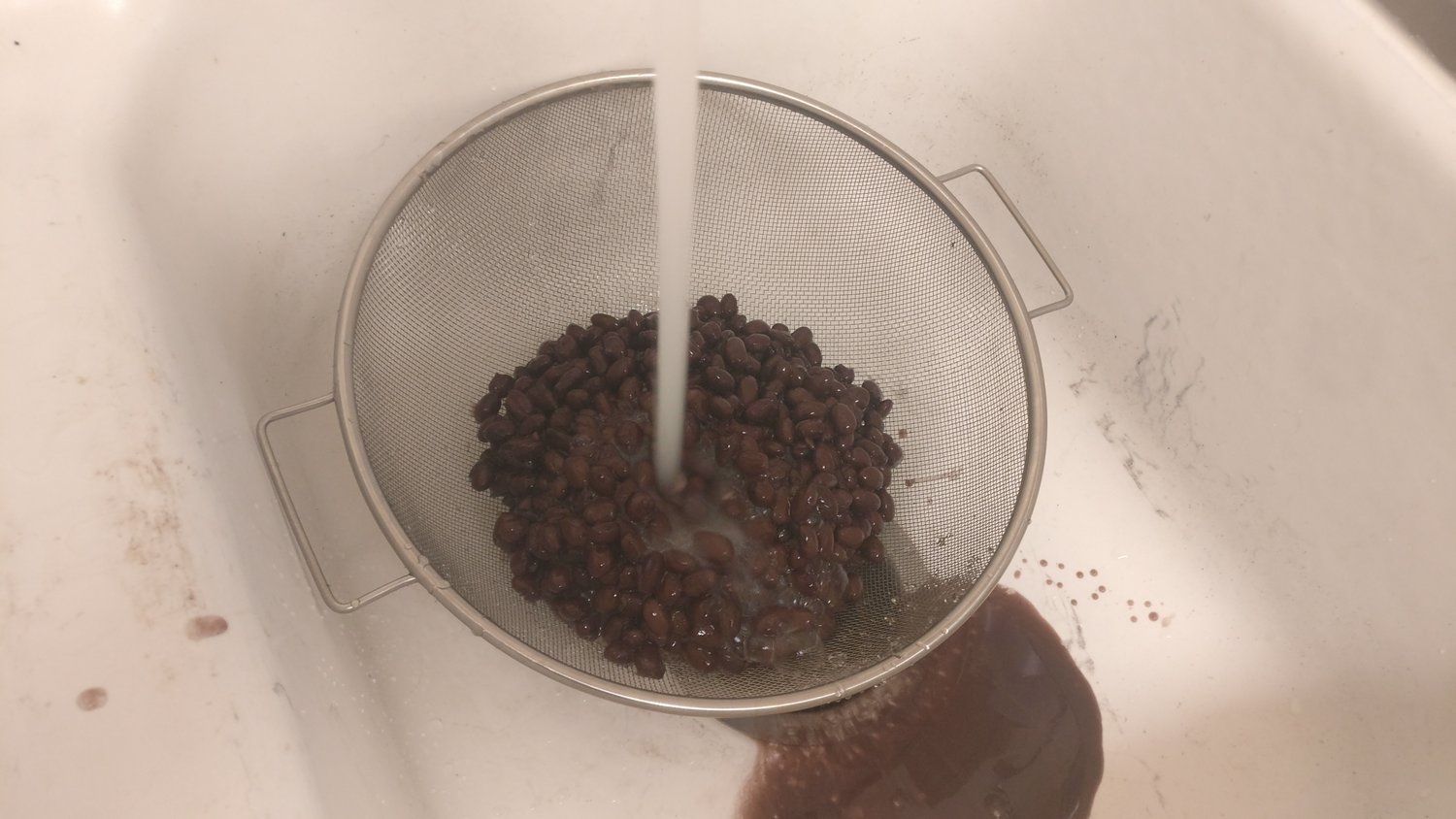 Add the beans and chicken broth into a pot and start to boil. At this point, add in the bay leaves as well.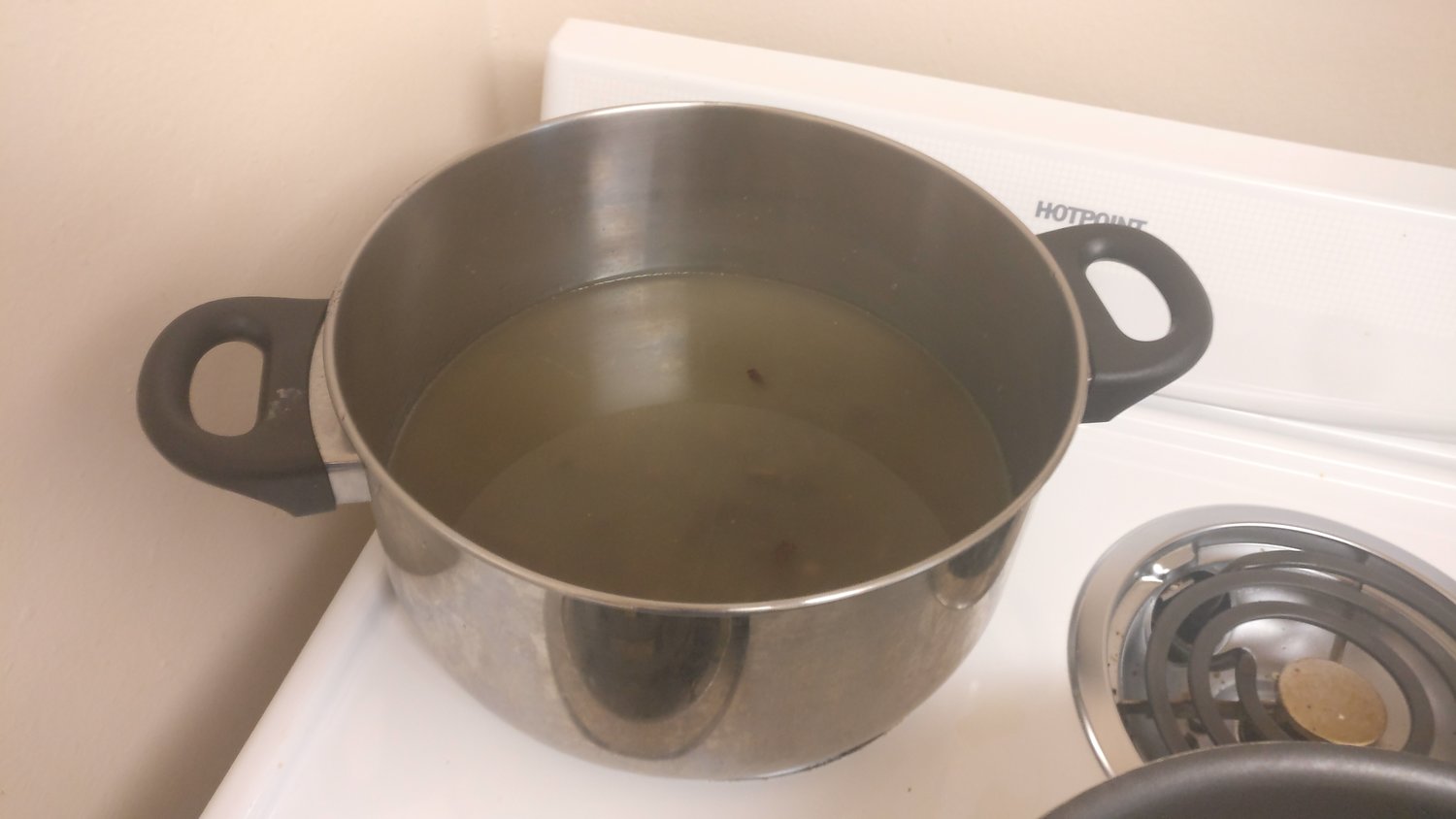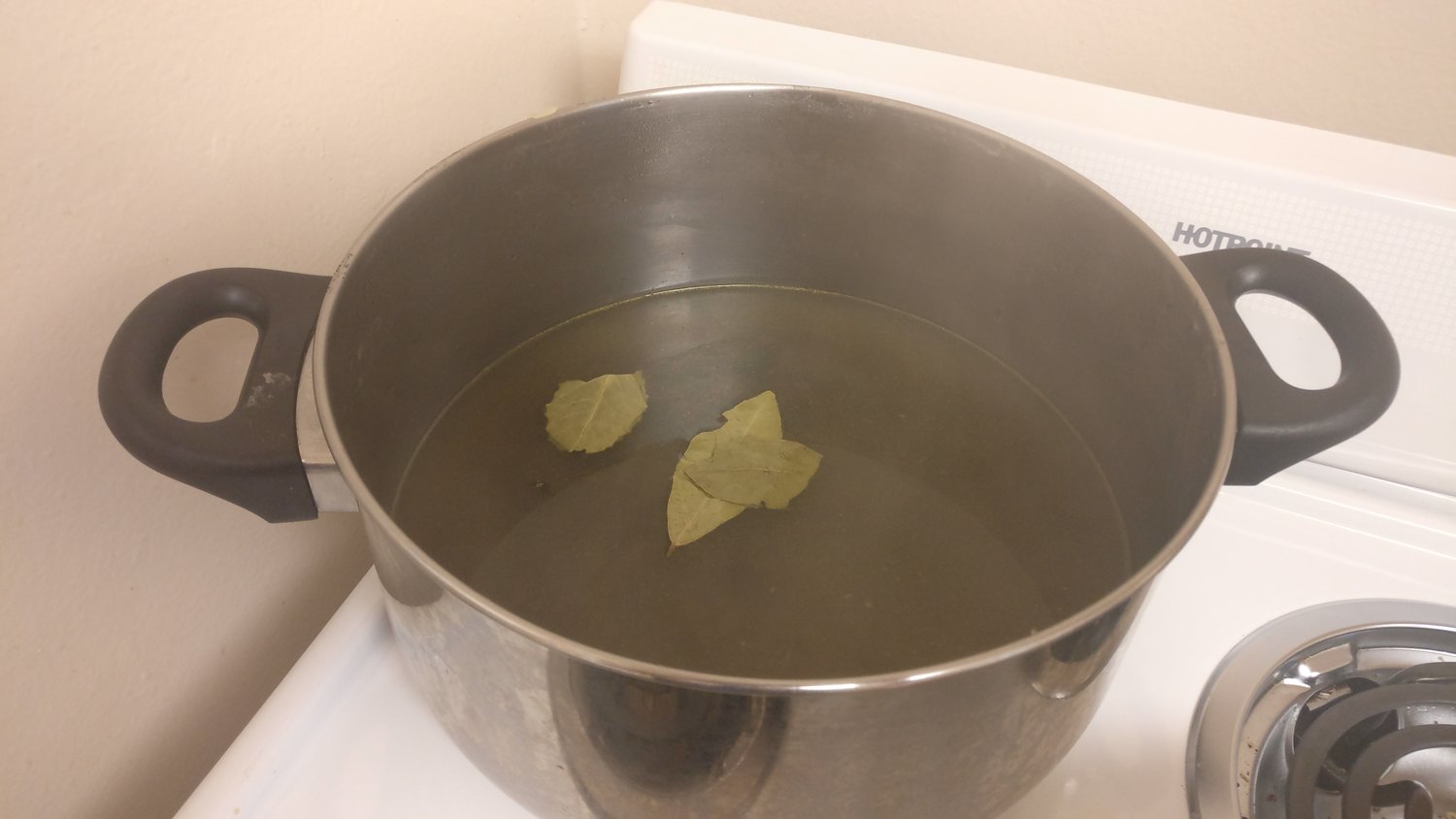 On a separate burner, heat up a pan and start sauteeing the garlic and onion until the onion starts to soften and become translucent.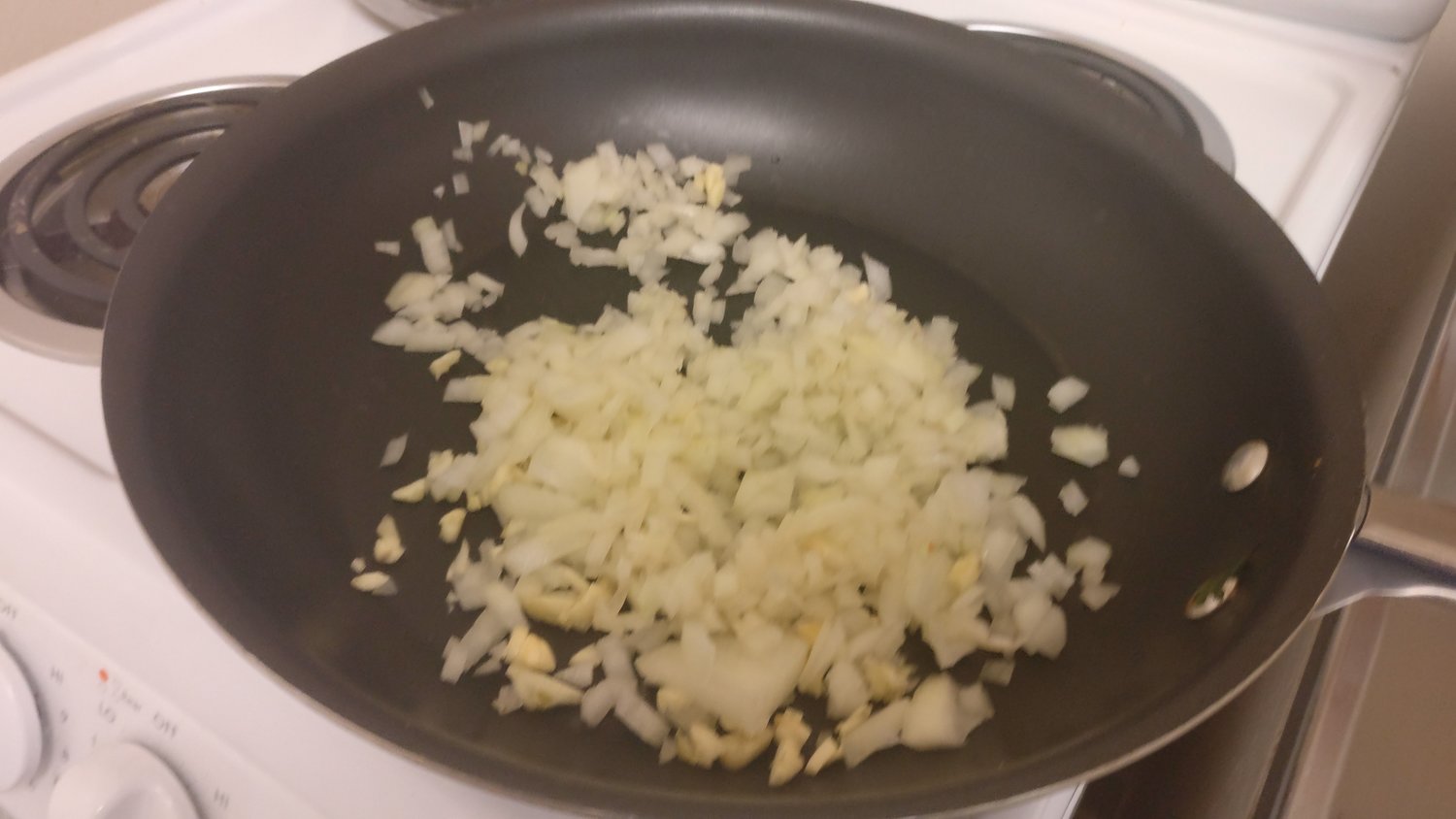 Add in the carrot. You might need to pop a lid on top to keep in some of the heat to soften the carrot.
Add in the green pepper when the carrot gets softer.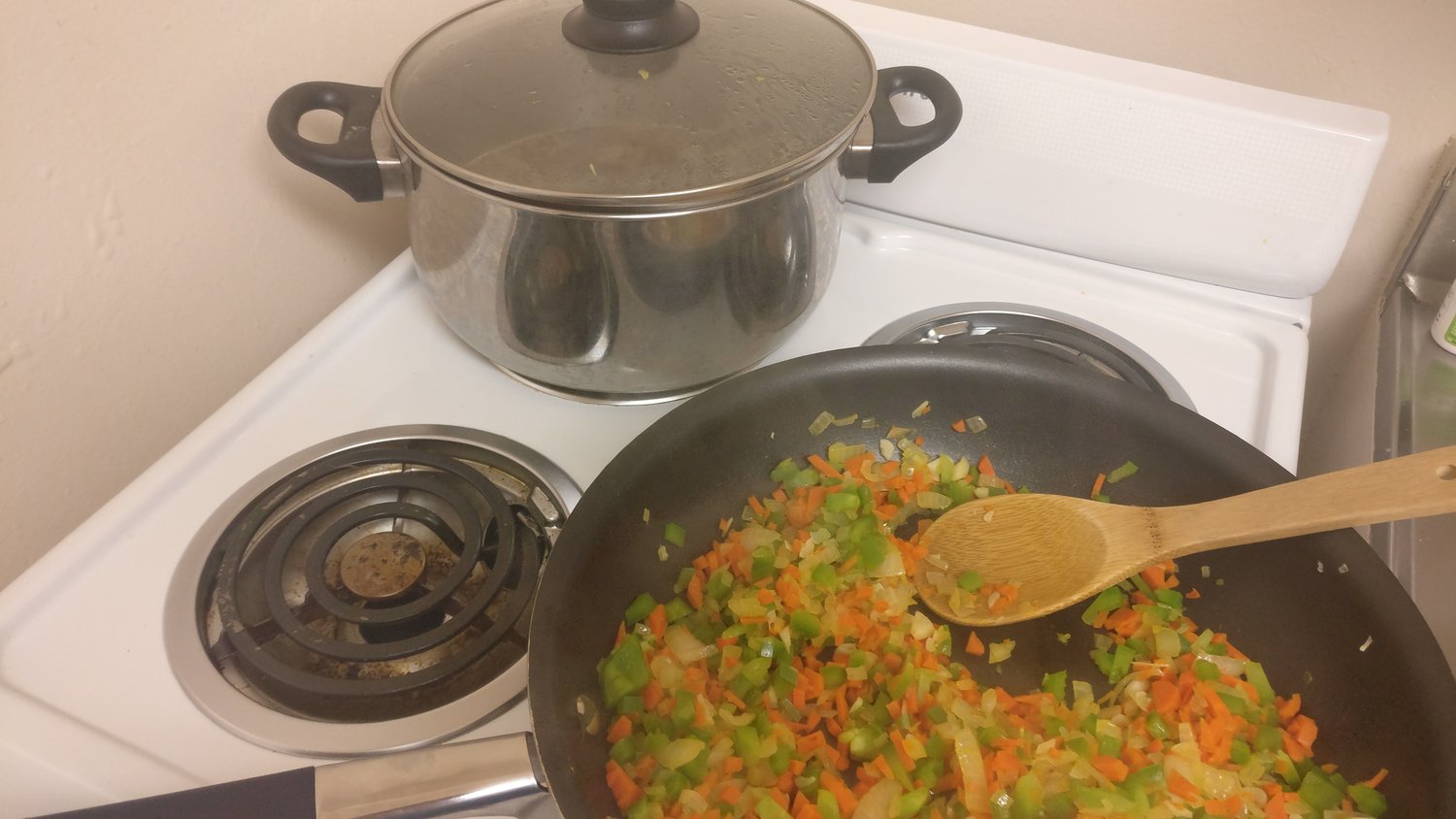 When all the veggies in the pan are done cooking, transfer them into a blender (or if you're blessed, throw them into the boiling beans and blast away with your immersion blender).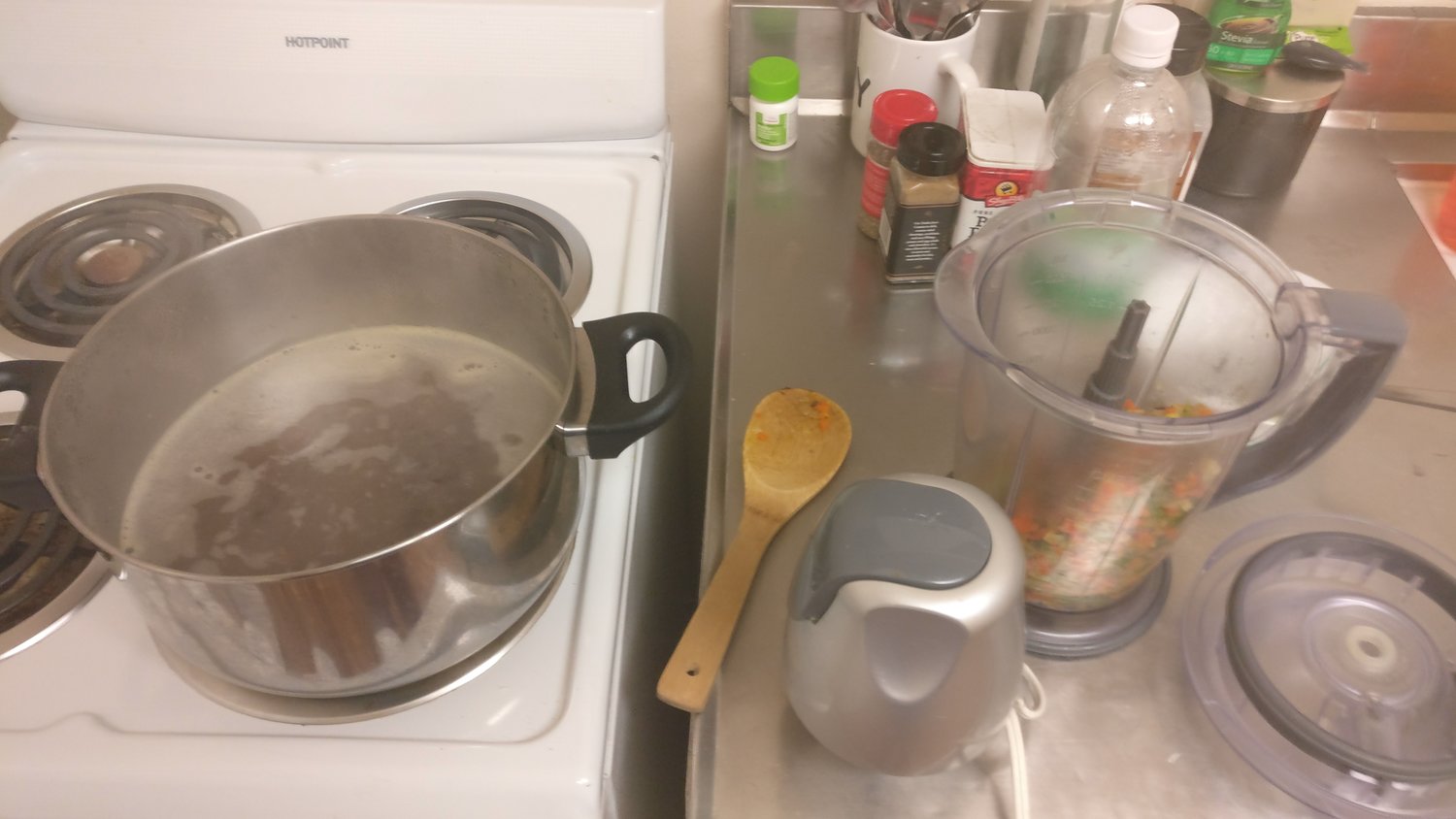 Remove the bay leaves from the boiling pot. Add the beans and broth into the blender as well.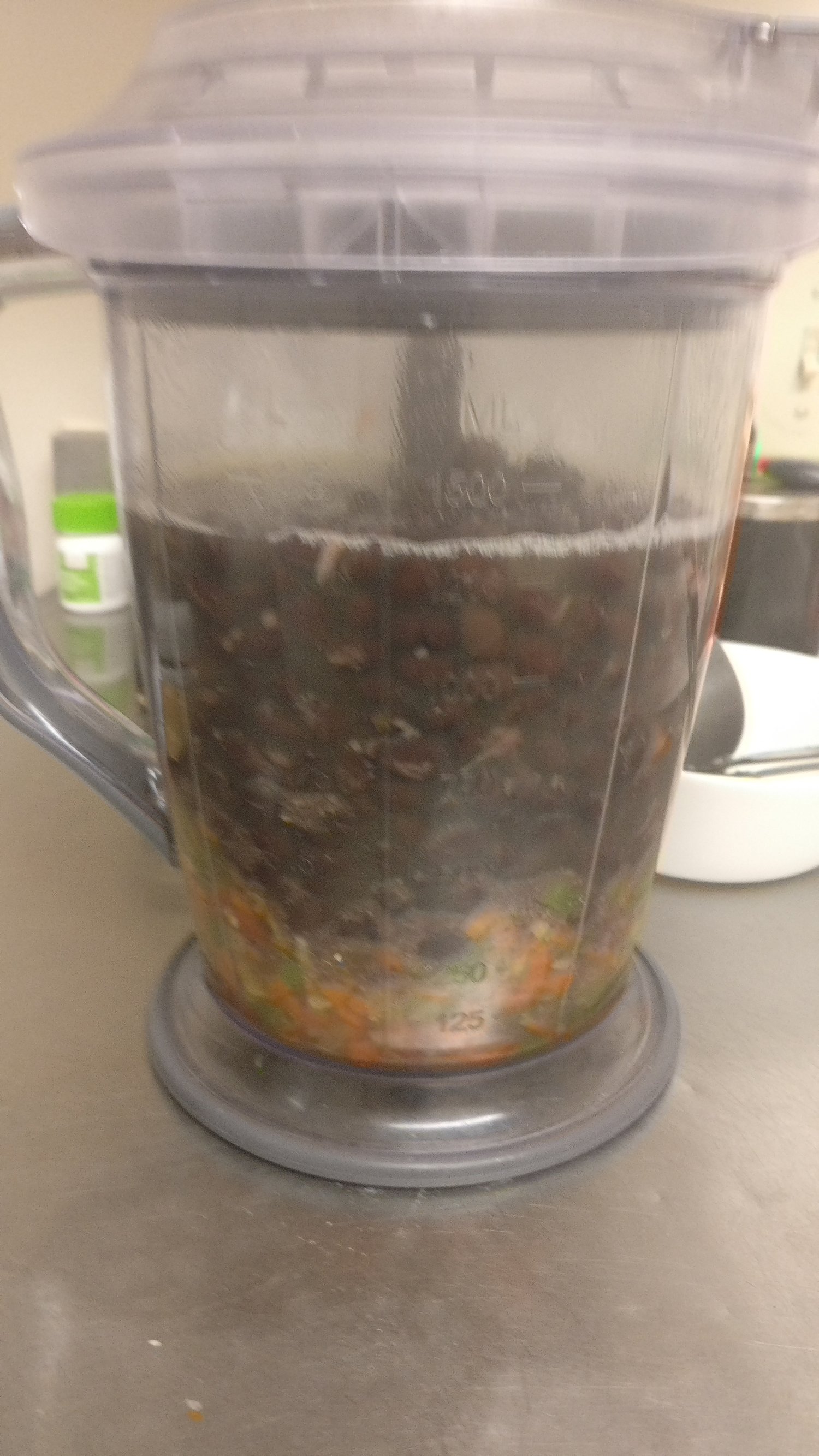 Blend away! I only went for 15 seconds before reaching a consistency I liked.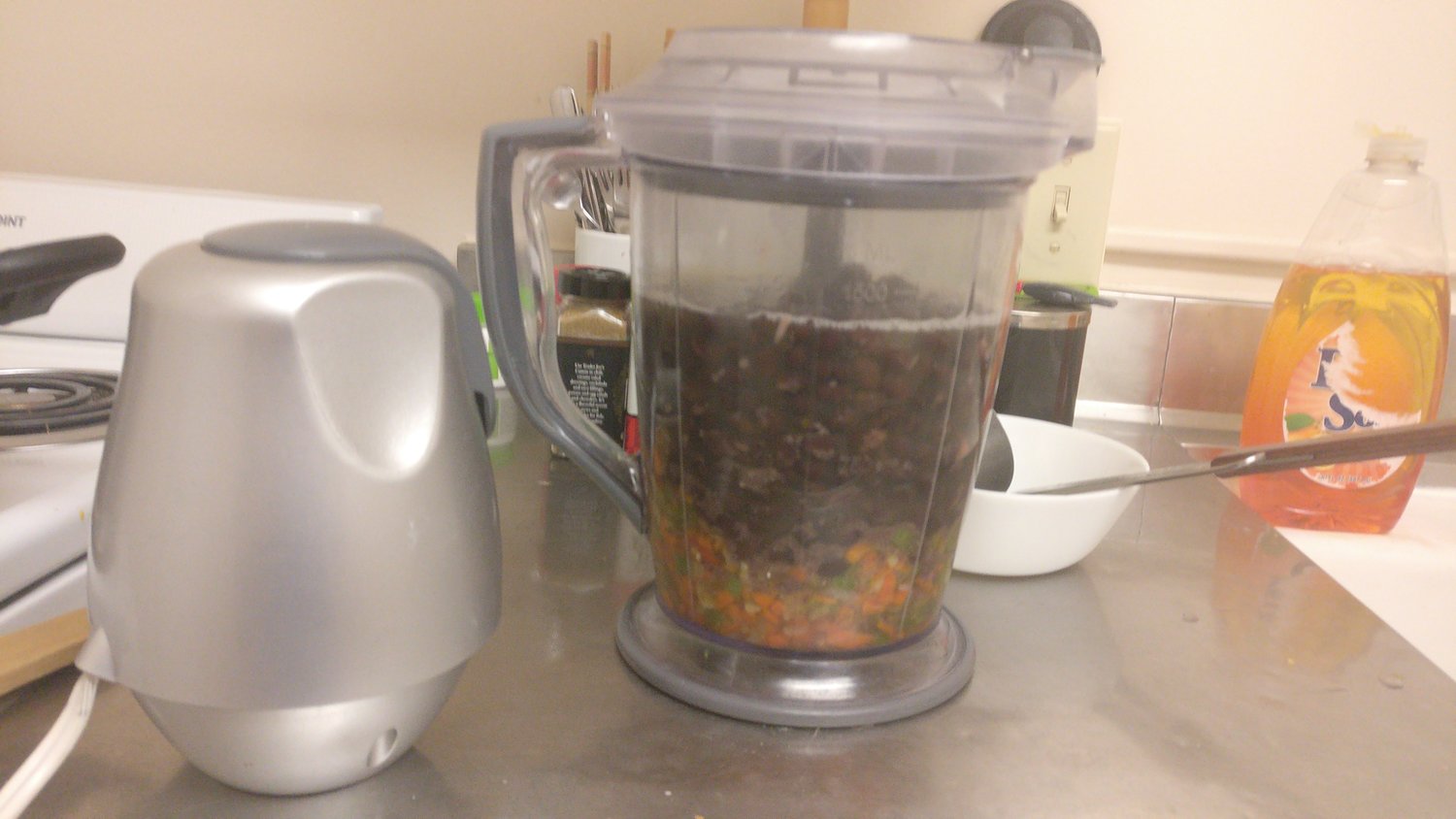 It's not that pretty, but black bean soup never is.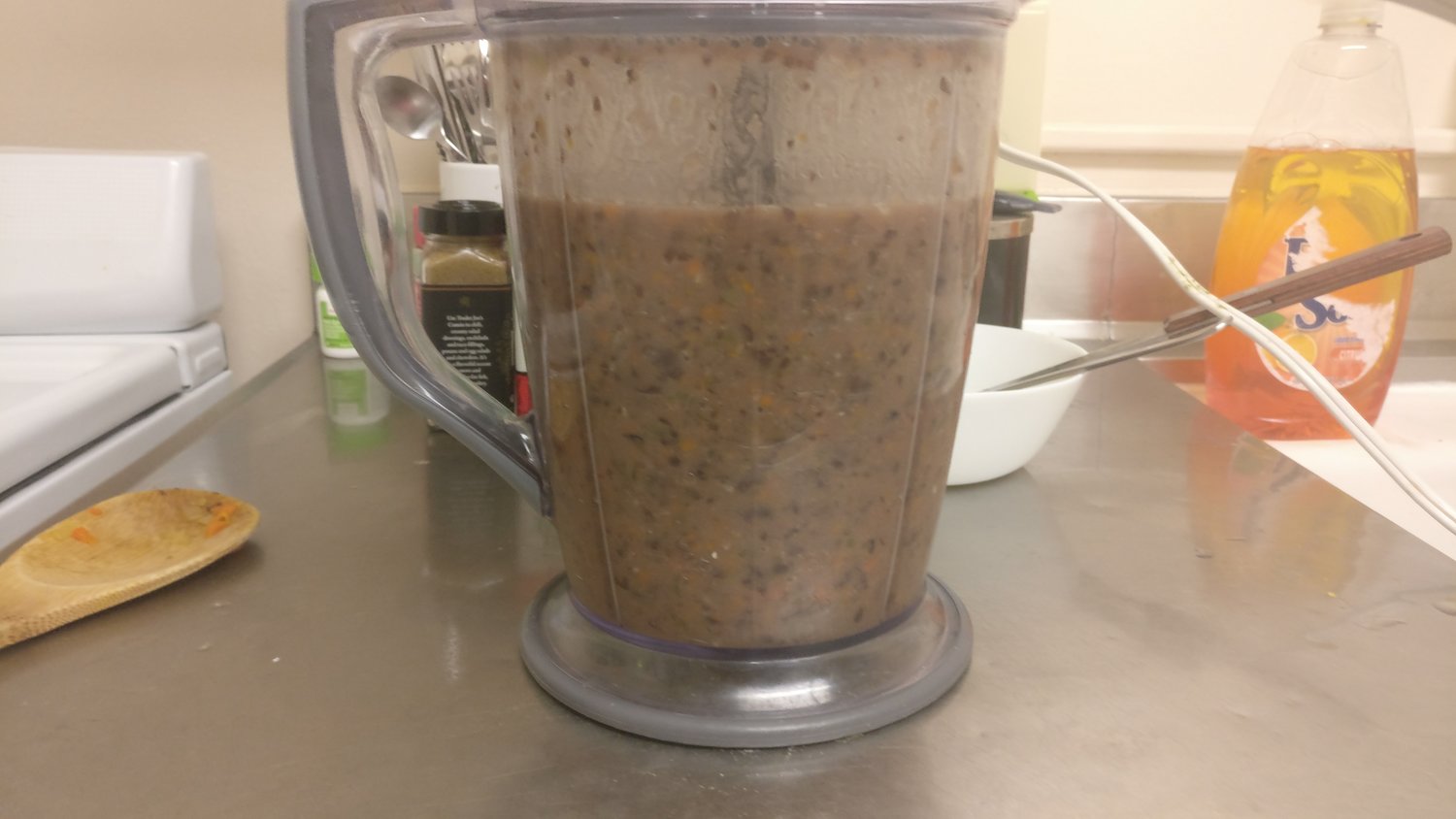 Pour the mixture back into the pot. Season to taste with the cumin, oregano, vinegar, salt, and pepper.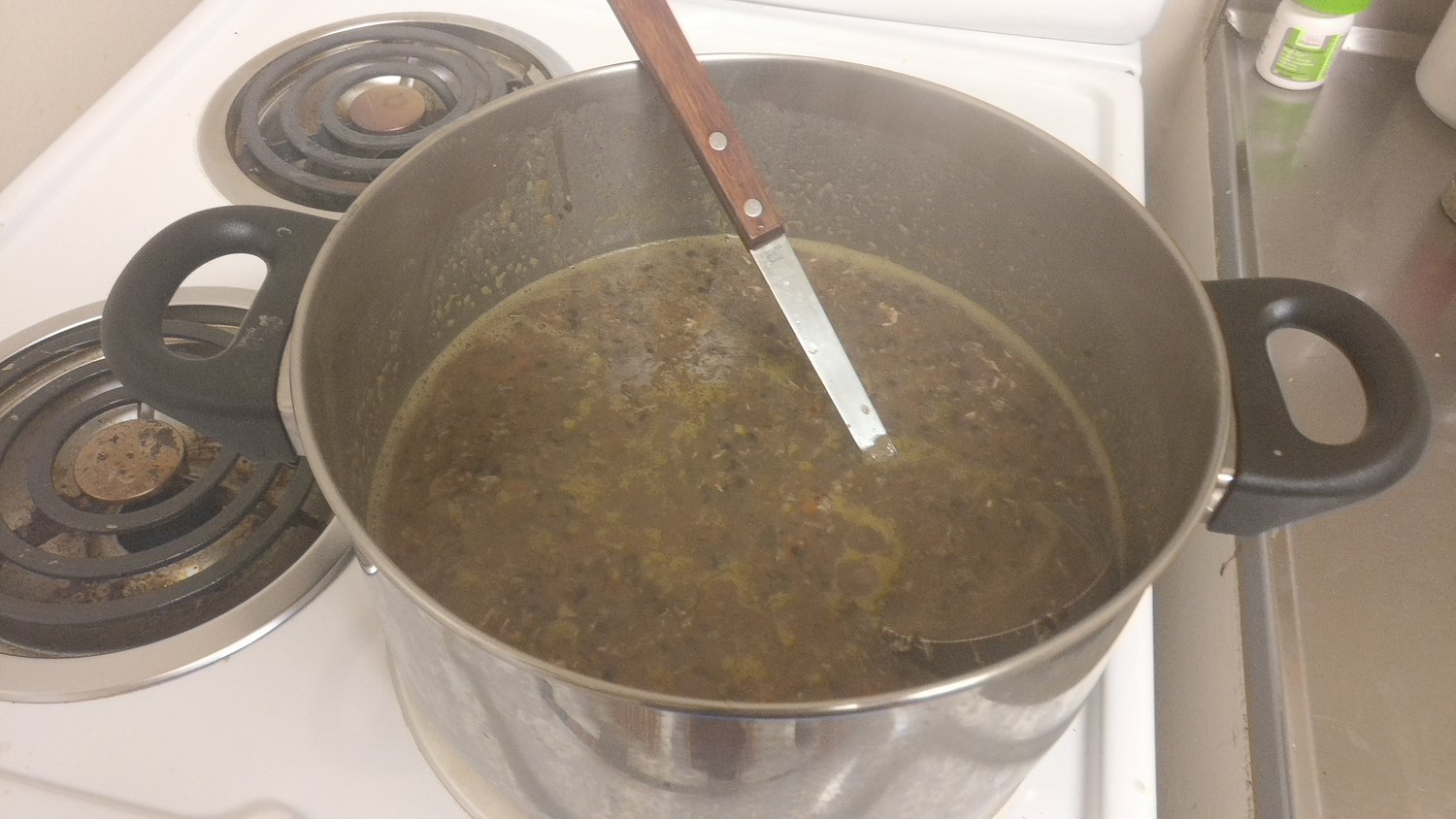 Ok, we're done.
Results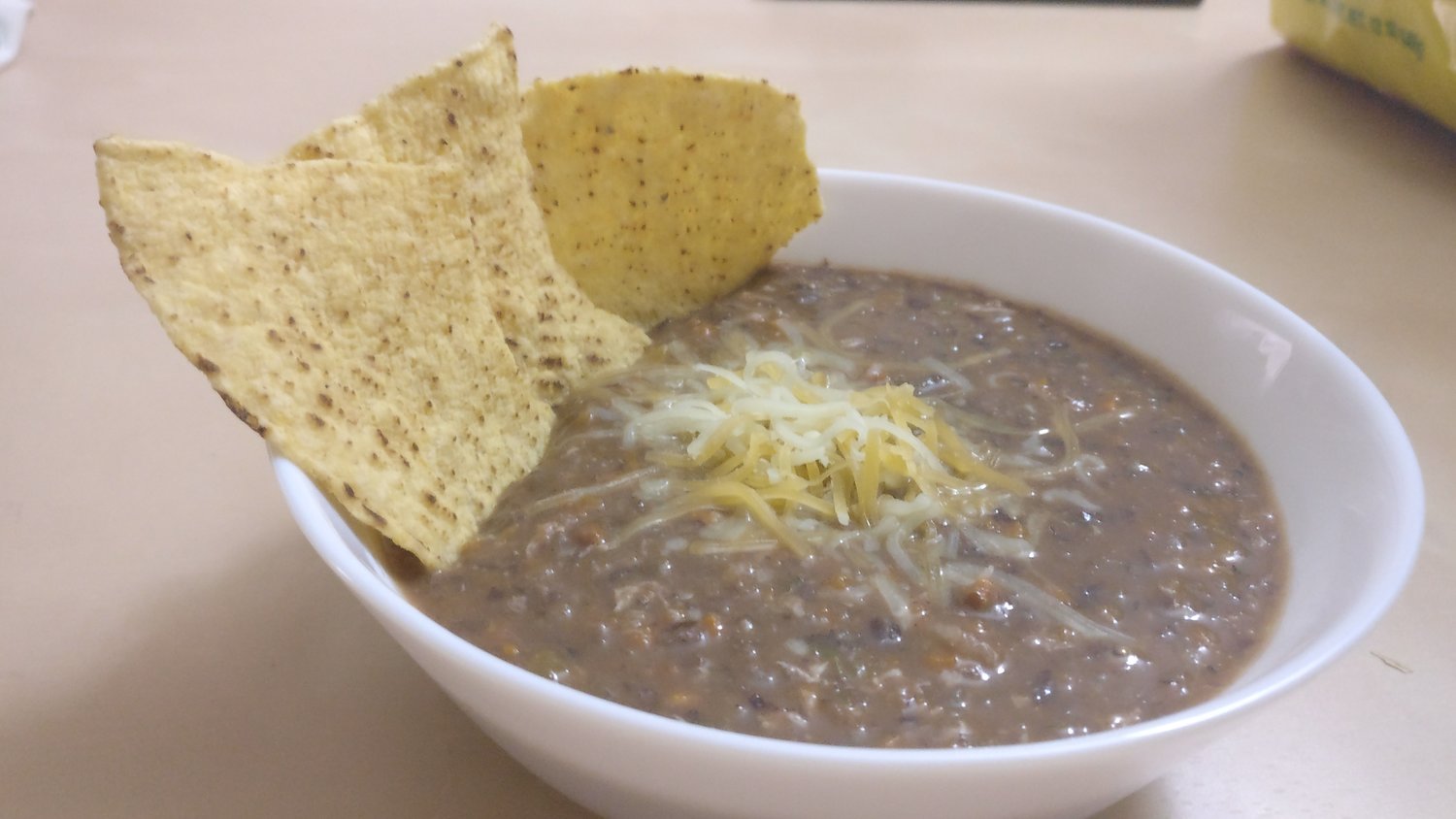 I liked this, especially when topped with some shredded cheddar, but the SO wasn't a big fan since he doesn't like soups with random veggies. If you thicken this soup a bit more, I could see it being a great black bean dip to go with chips!
It is very warming because of the cumin, and fills your belly up with all of the fiber. I am excited for tomorrow's poops.