Blueberry Loaf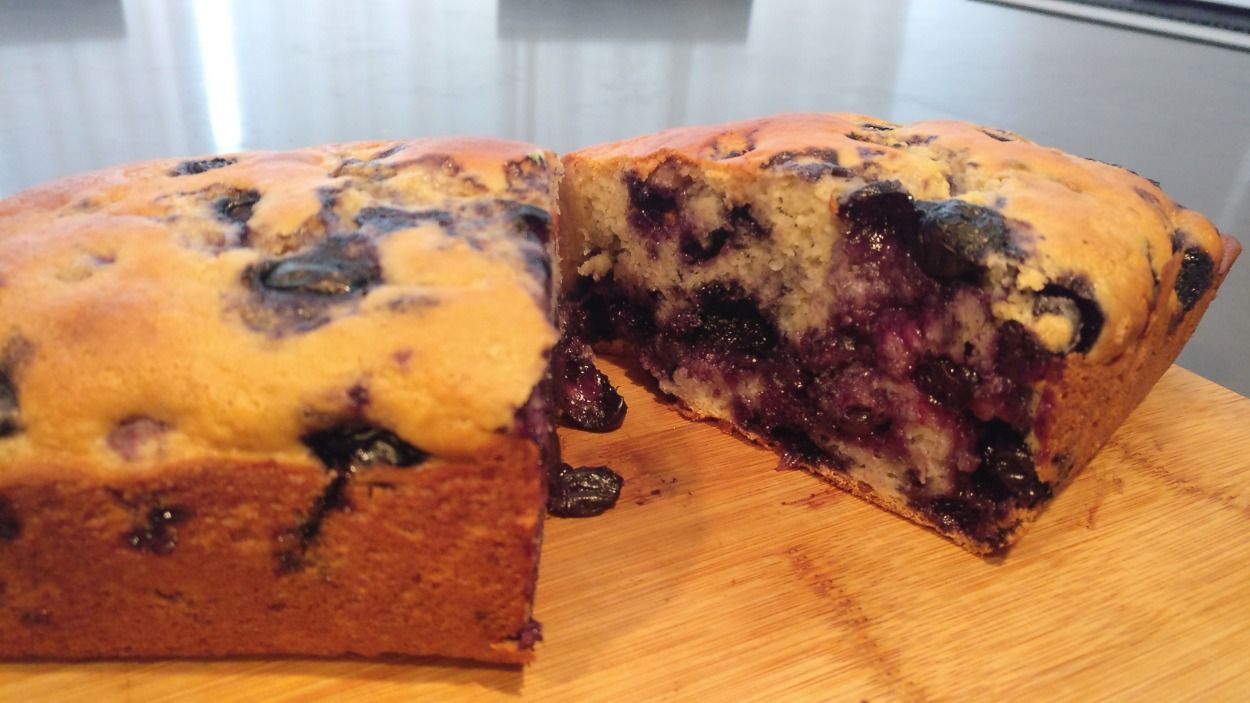 To redeem myself on the vegan blueberry mug cake fail, I located proper ingredients to create the real deal in loaf form. My craving for blueberry muffins has been going on for so long now that it's become all that I think about.
---
Ingredients
Adapted from this.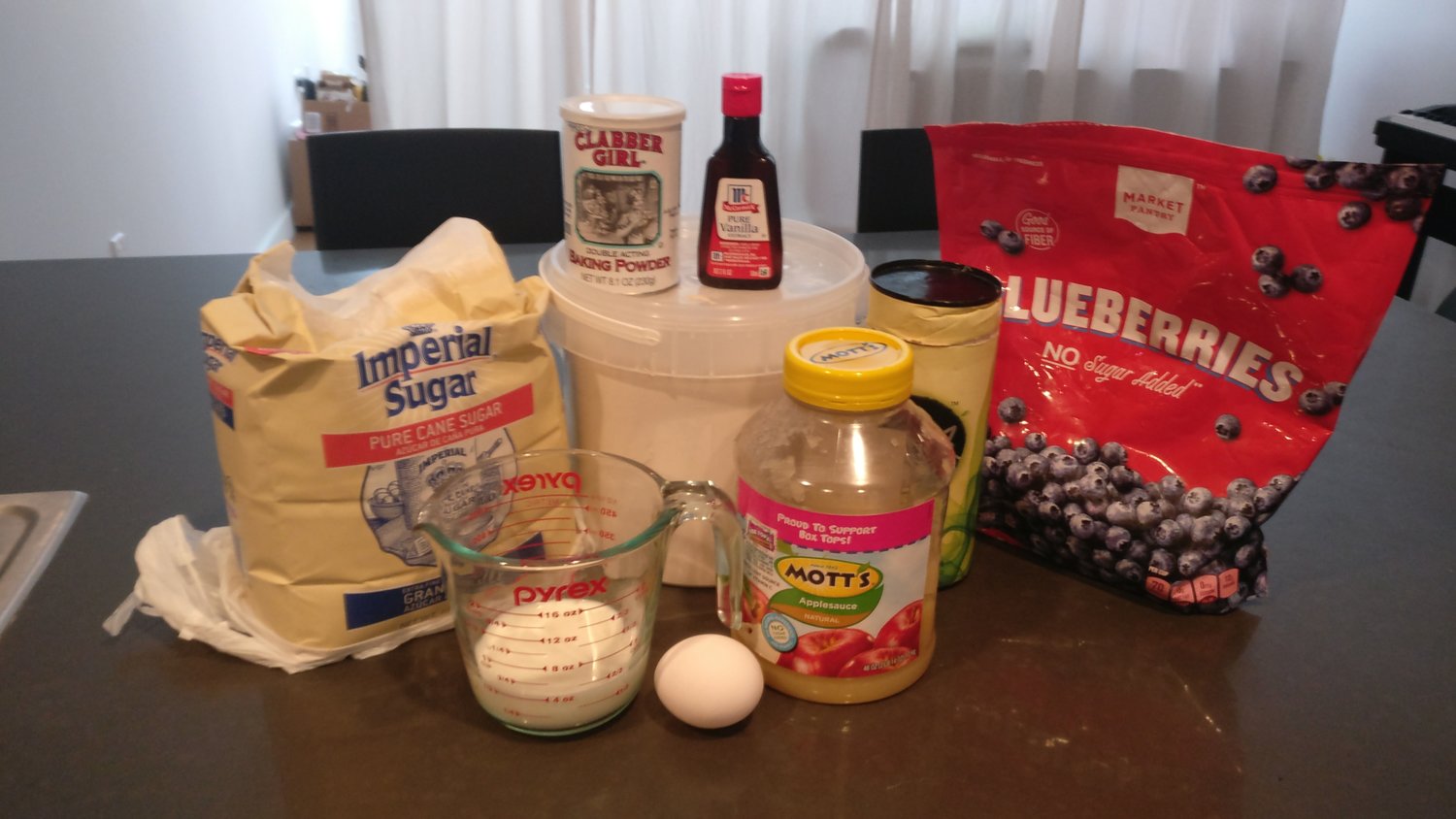 1.5 c flour
1/2 c applesauce (replacing 1/4 c oil or butter)
1/2 c white sugar (reduced the amount of sugar)
1/2 tsp vanilla extract
2 tsp baking powder
1/8 tsp salt
1 egg
1/2 c milk
1.5 c blueberries
Methodology
Preheat oven to 350F. The rest of this recipe is just going to be quickly mixing and measuring things, so preheat first!
Mix your dry ingredients together in a bowl--the flour, sugar, baking powder, and salt. The receipe I based this off was calling for 3/4 cup of sugar, but like Jimmy, I'm not a huge fan of super sweet sweets, so I cut down a bit.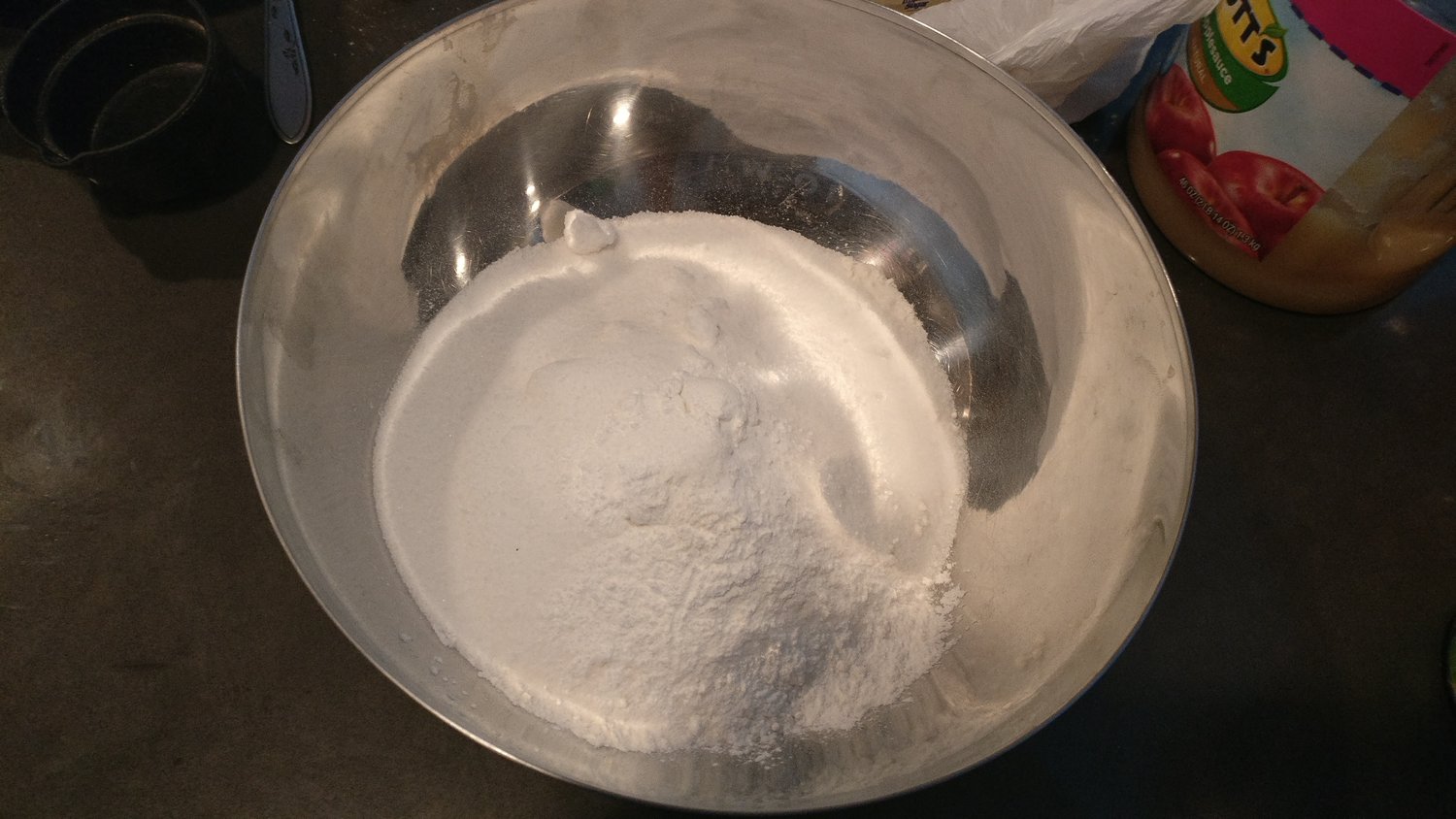 Add in the wet ingredients--milk, applesauce (or oil/butter), egg, and vanilla extract.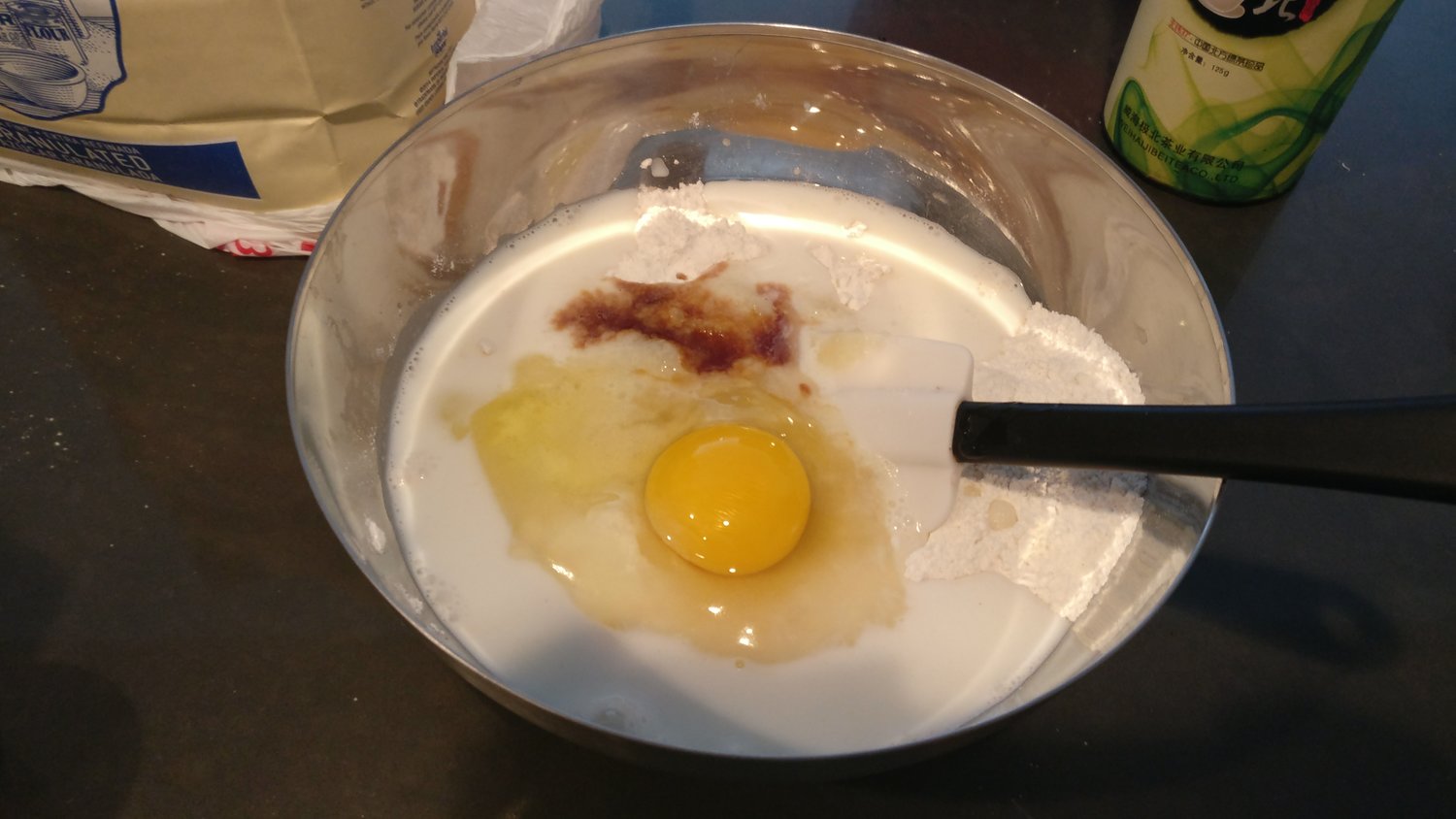 Off to the side, prepare your blueberries by tossing them all in a tablespoon of flour to coat each one. This will help them stay suspended in the batter instead of falling to the bottom.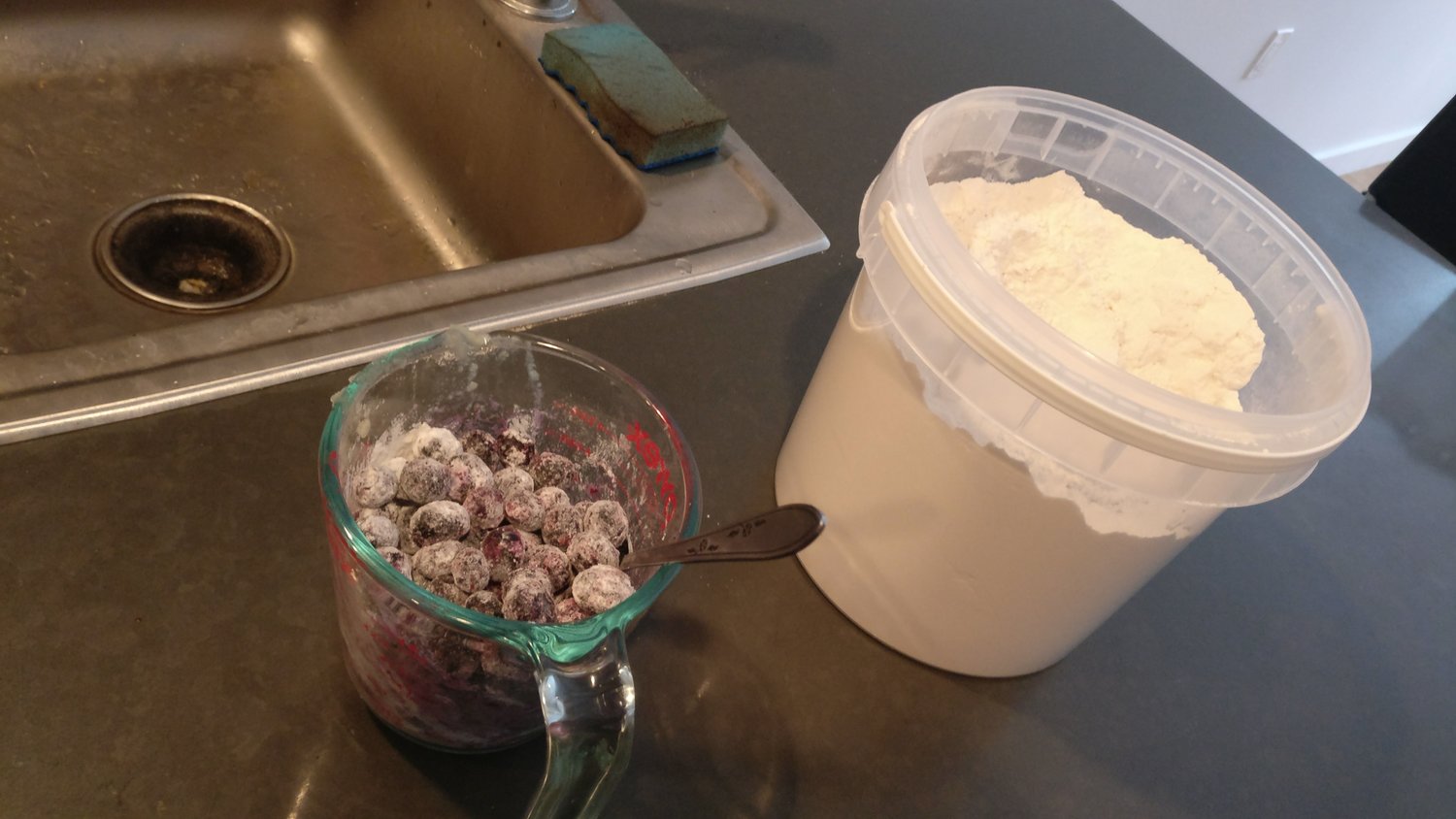 Gently fold the blueberries into the batter with a rubber spatula or spoon. Don't mix it in crazily.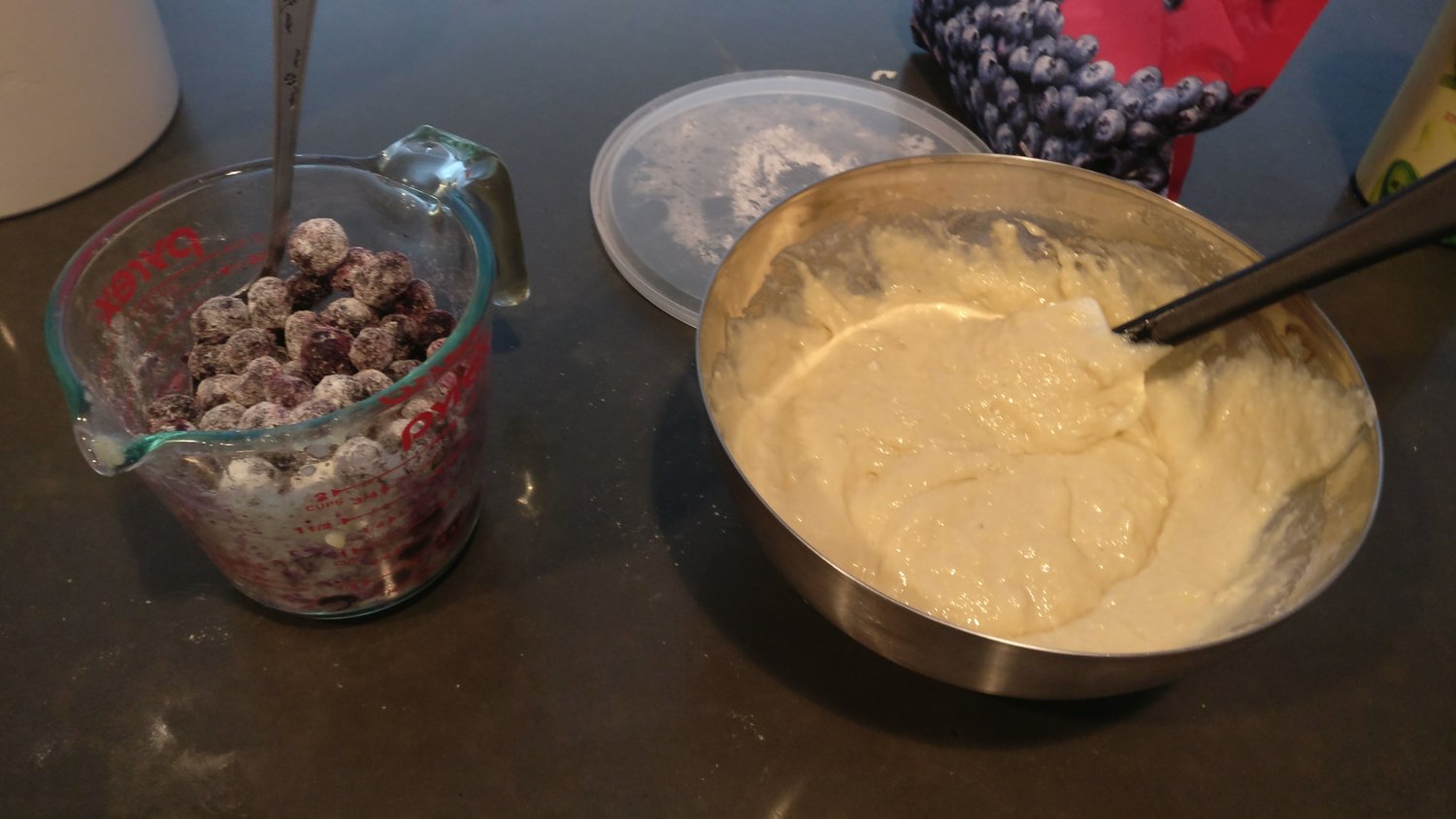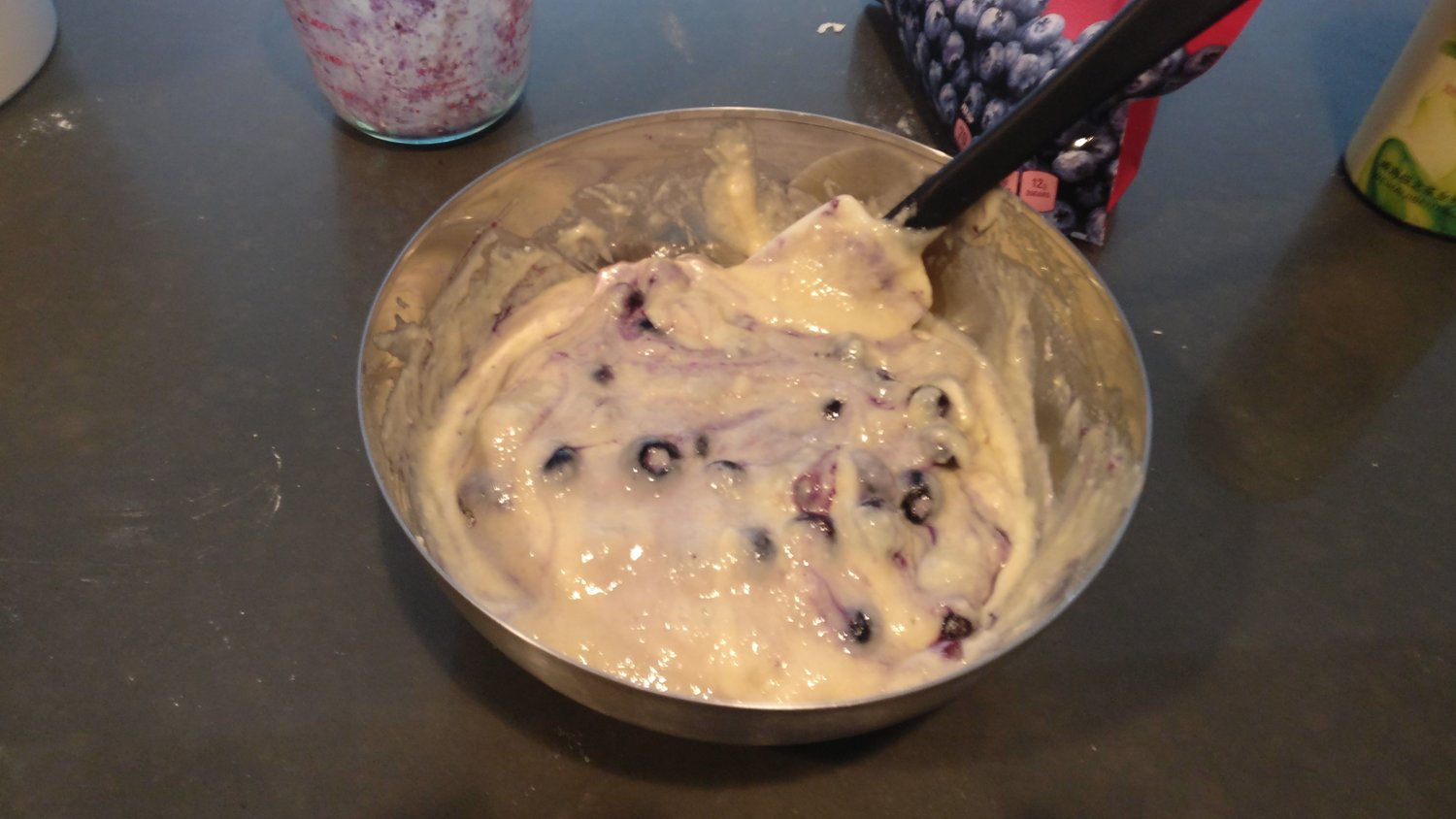 Grease your baking vessel and pour in the batter. Add in a few extra blueberries on top so when the loaf is done baking, you can see what you're digging into. It's all about the aesthetics**~~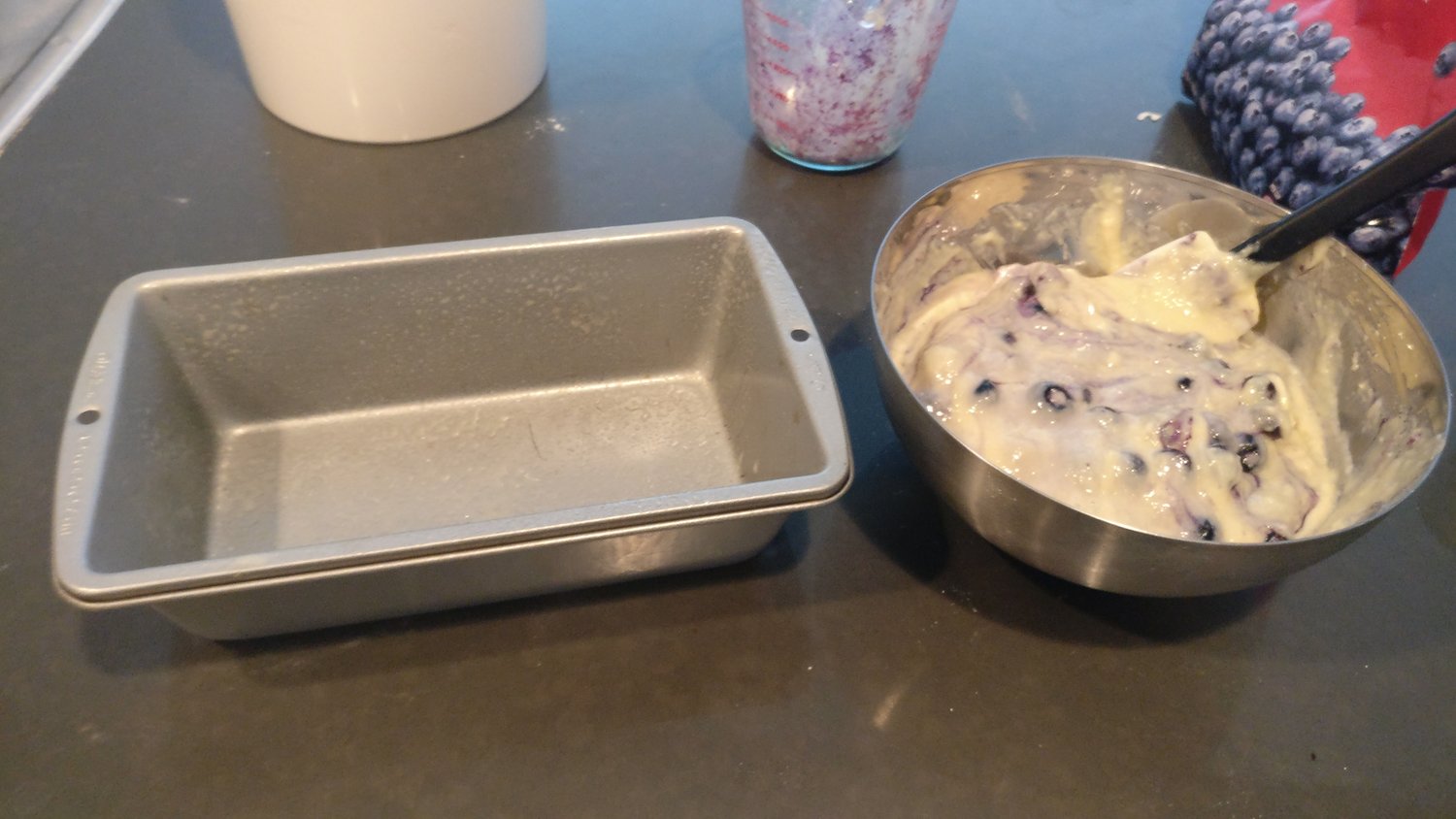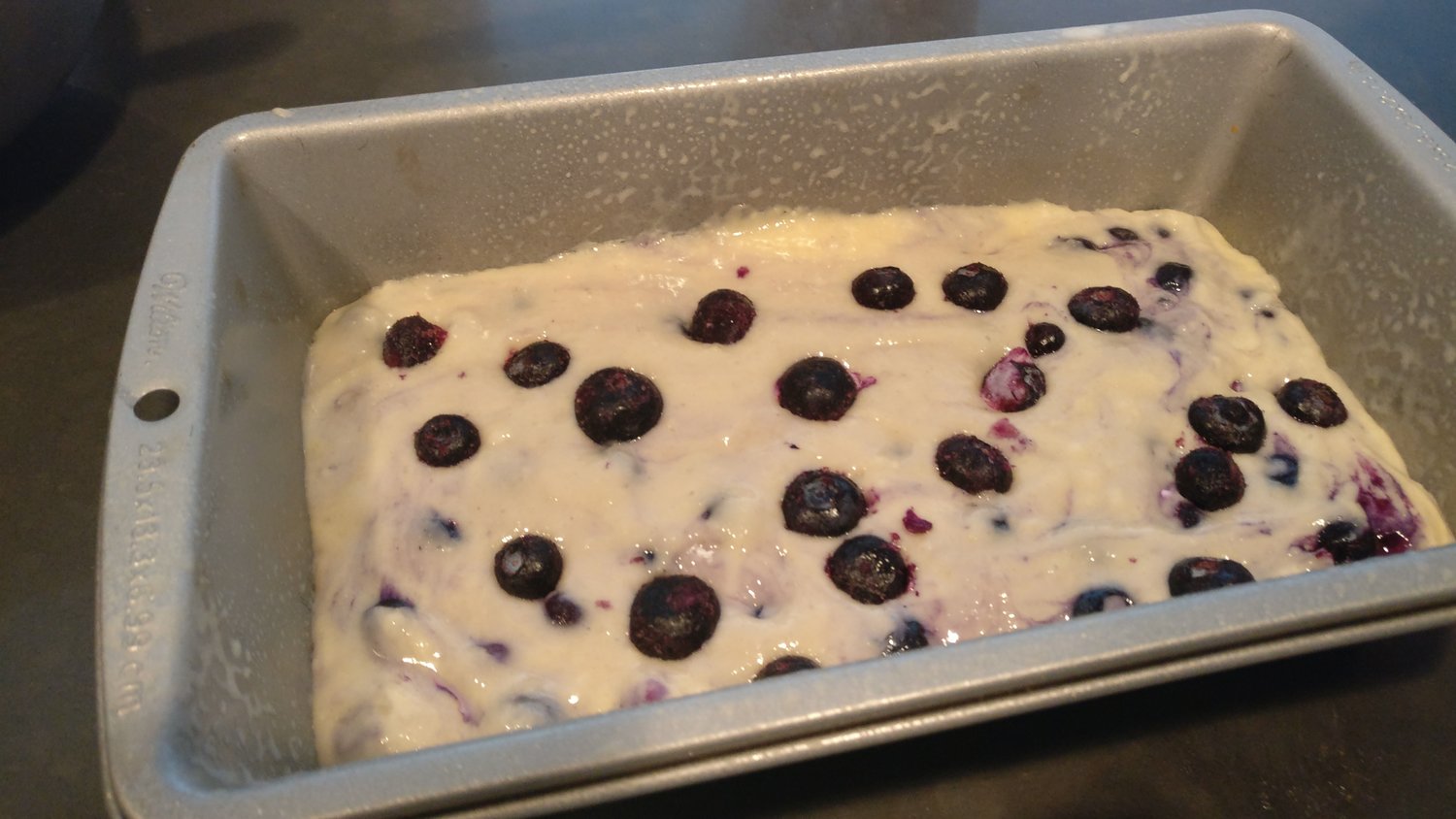 Now, pop the loaf into the oven for about an hour or until poking a chopstick or toothpick or knife or whatever into the center comes out clean.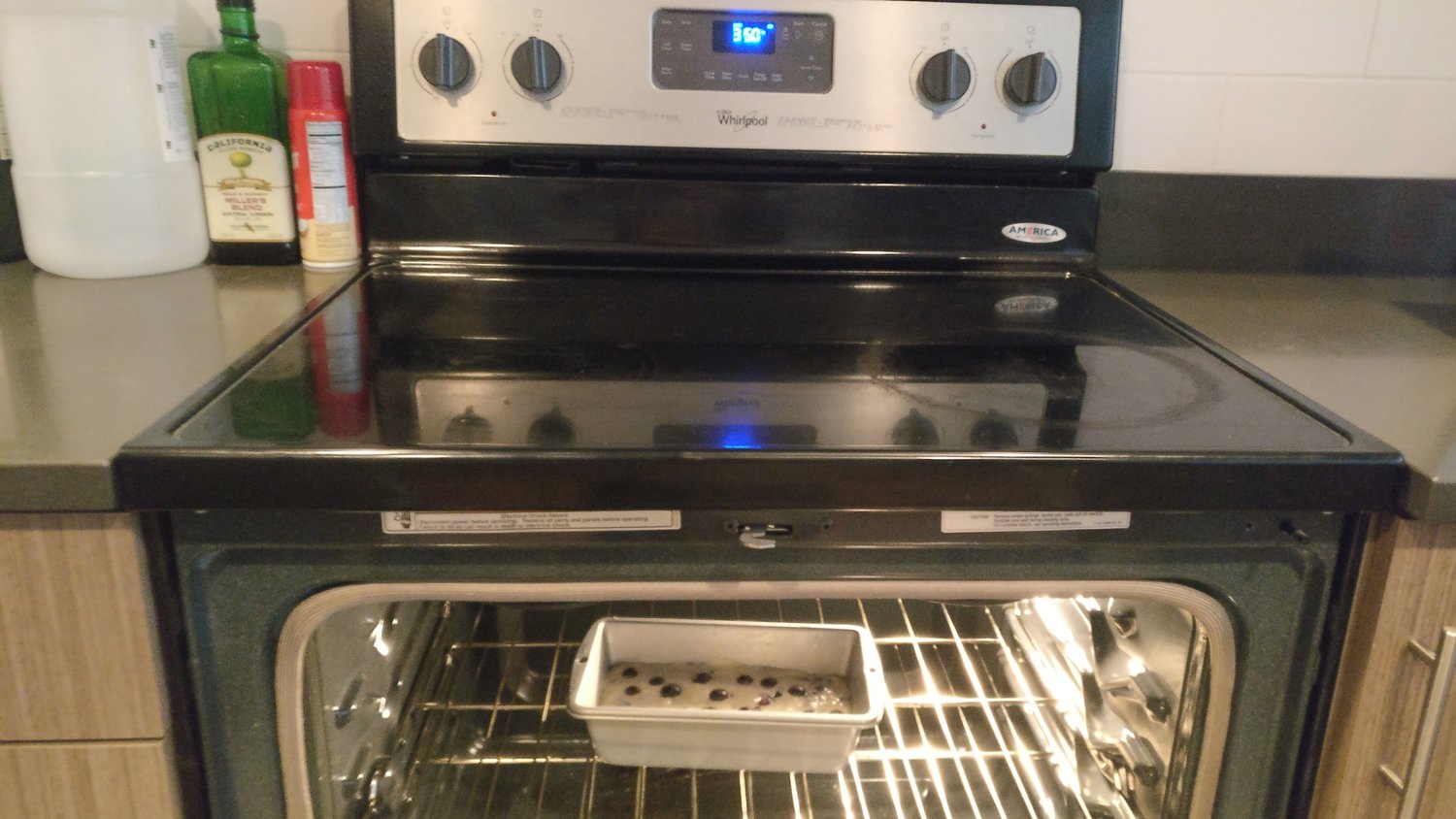 In the meantime, heat up some leftover dumplings to eat while watching more food videos on YouTube, or do whatever to go about your day for an hour.
Thanks, mother & father, for the dumplings!
Result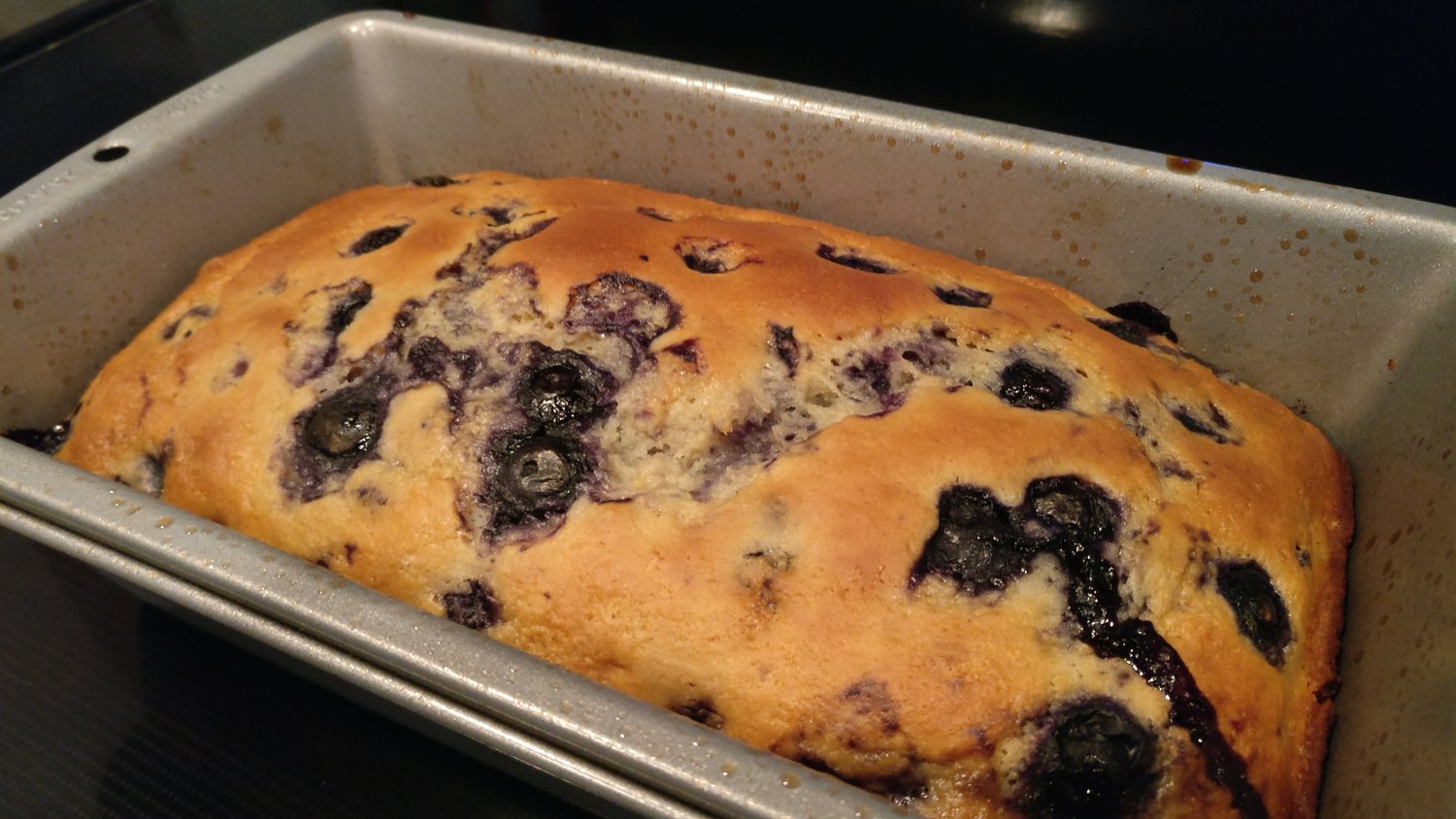 I gave half to a friend who told me he liked it a lot--I went over the top with the blueberries, so you definitely get some in every bite.
For me, this loaf still didn't totally satiate my craving for blueberry muffins, and I felt like it probably could have used the extra sugar, but the texture is really nice and moist. Also, fresh blueberries might have more flavor than frozen ones? That will be something to test out in our next iteration of fixing-the-blueberry-muffin-craving, so at this point, I might just cave and buy some already baked from the grocery store...