Braised Pork Belly (Hong Shao Rou)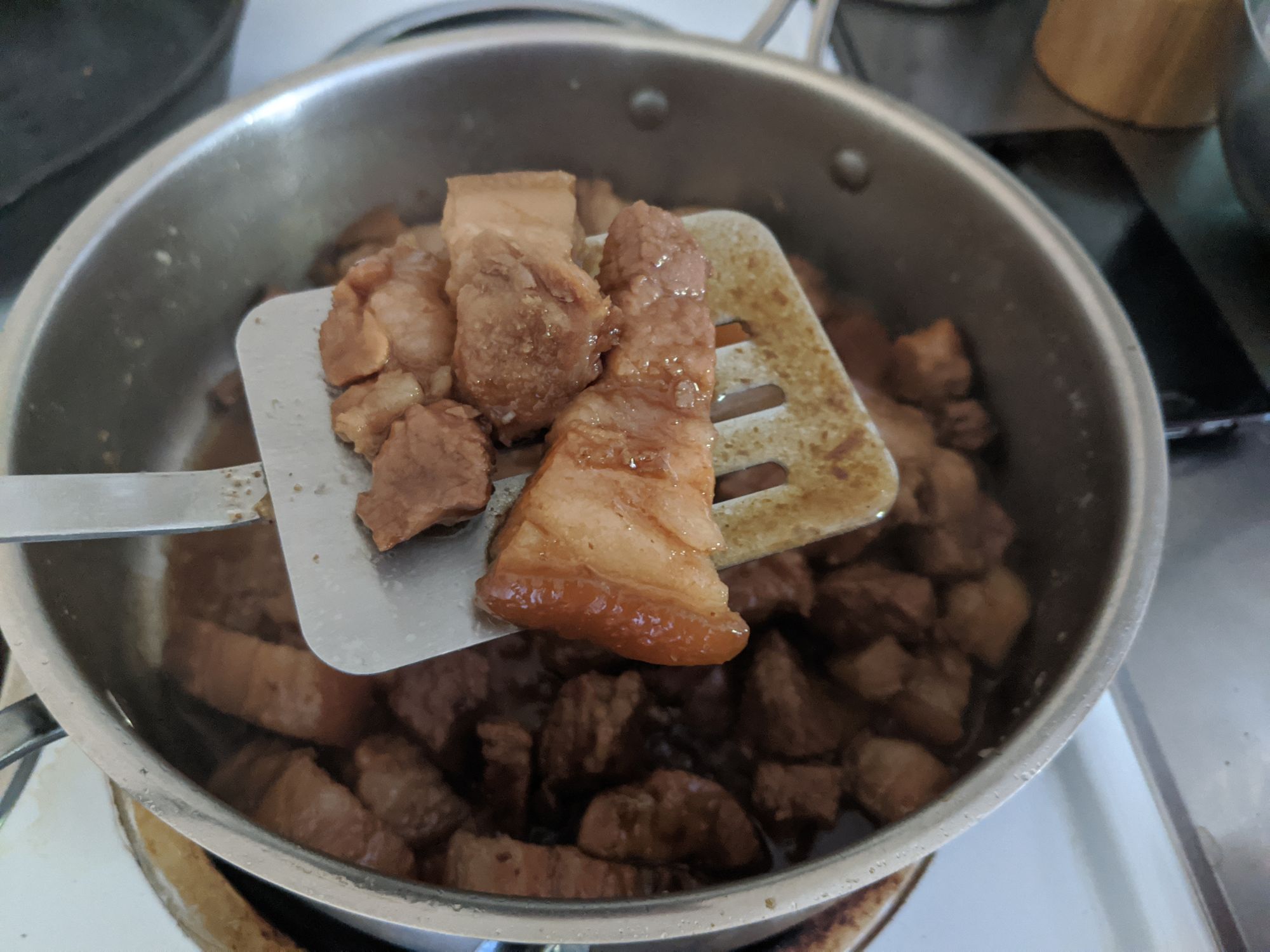 My best friend often tells me about making this for potlucks, and I could see why he does--it's pretty quick and easy and scales well to making a large batch.
I've never actually eaten hong shao rou in my life, but my roommate enjoyed this, so I think it was good enough to share on here, hah.
---
Ingredients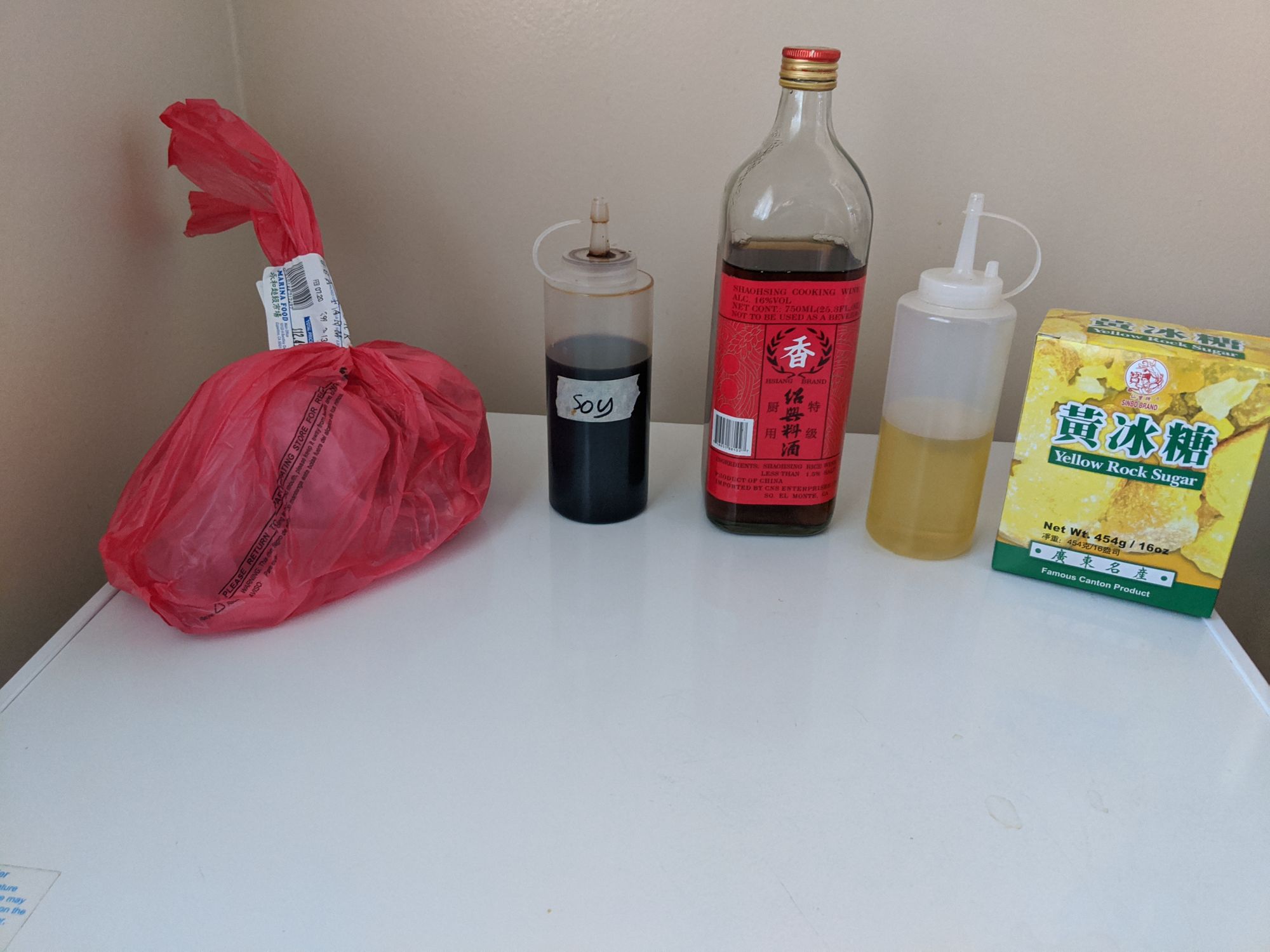 1 lb pork belly
2 tbsp oil
a few blocks of rock sugar (roughly 1 tbsp)
3 tbsp shaoxing wine
1 tbsp soy sauce
2 cups water
Methodology
Cut the pork into 1/2 inch thick pieces--you can keep the skin on.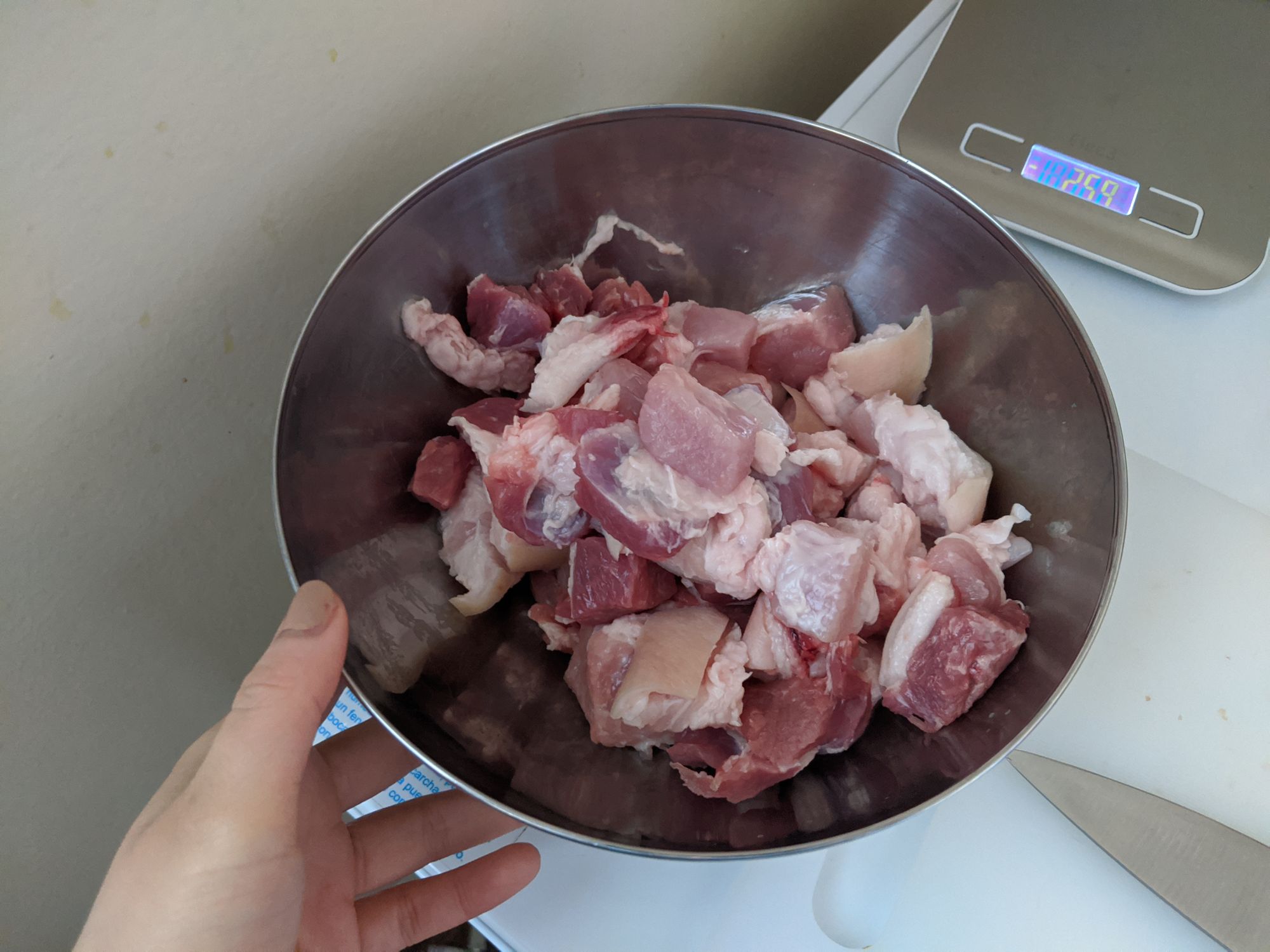 Boil a pot of water and blanch the pork to get rid of any gunk.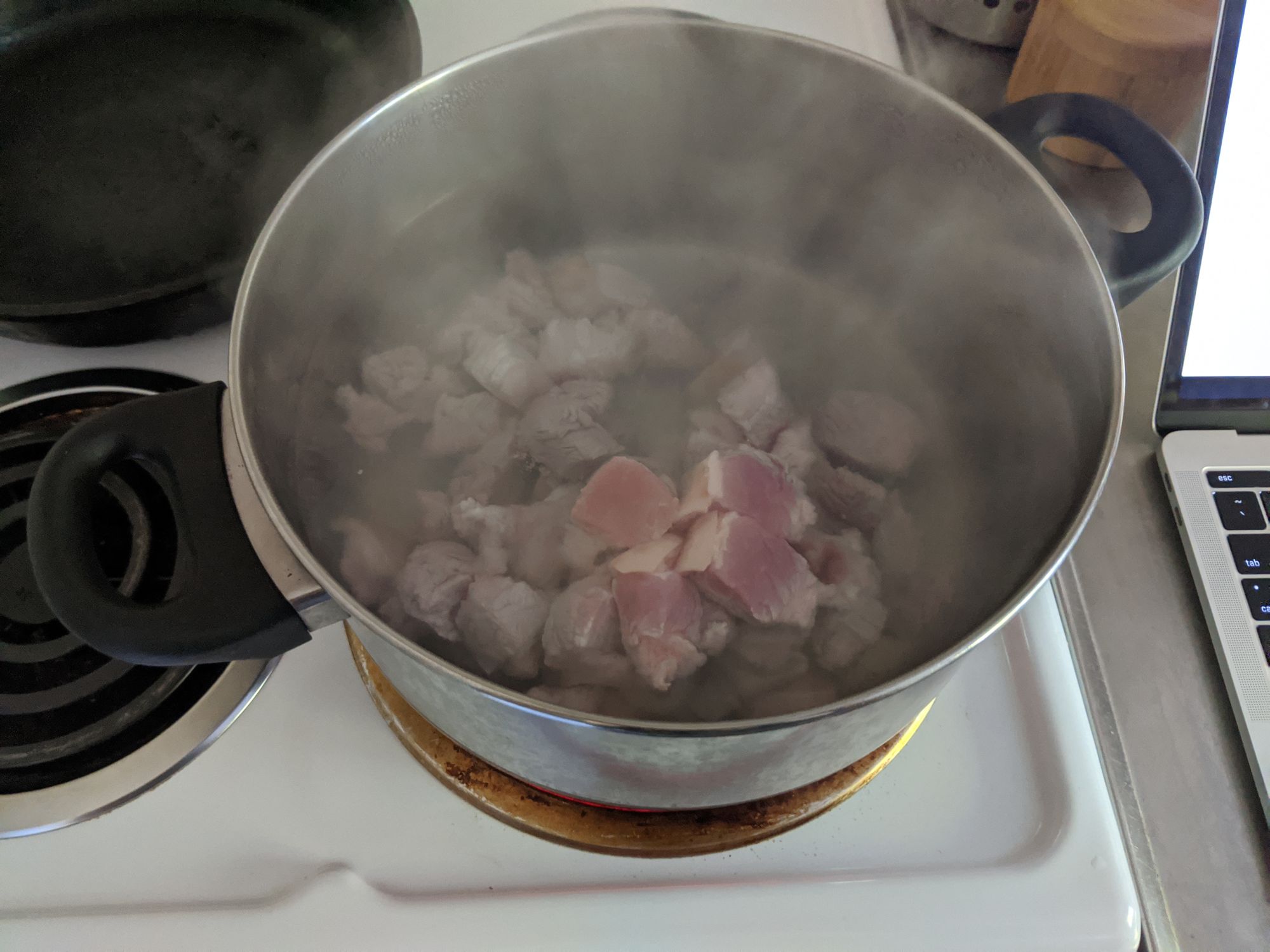 After a few minutes, drain off the water and rinse the pork.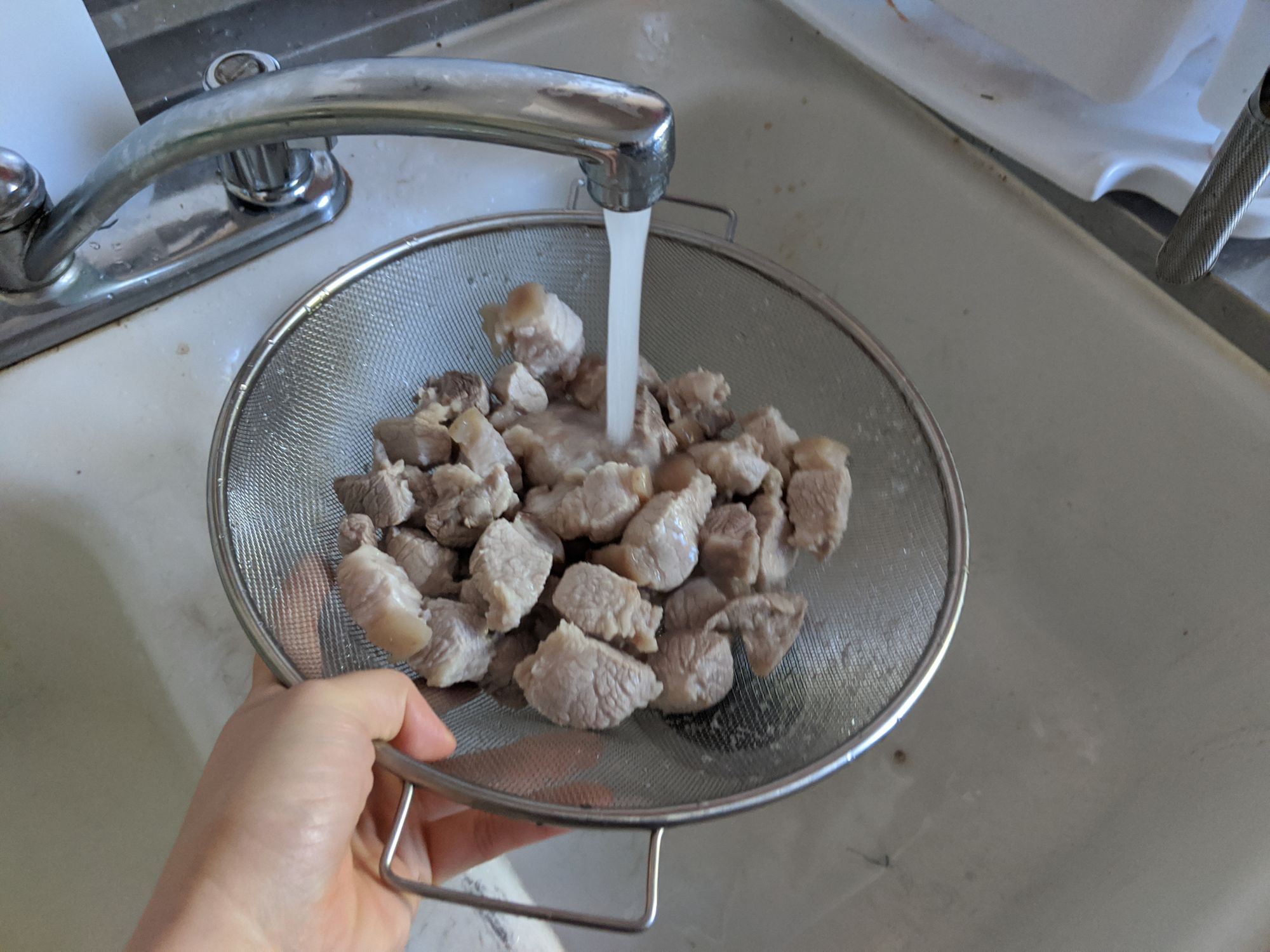 In a separate pan, heat up the oil over low heat and add the sugar.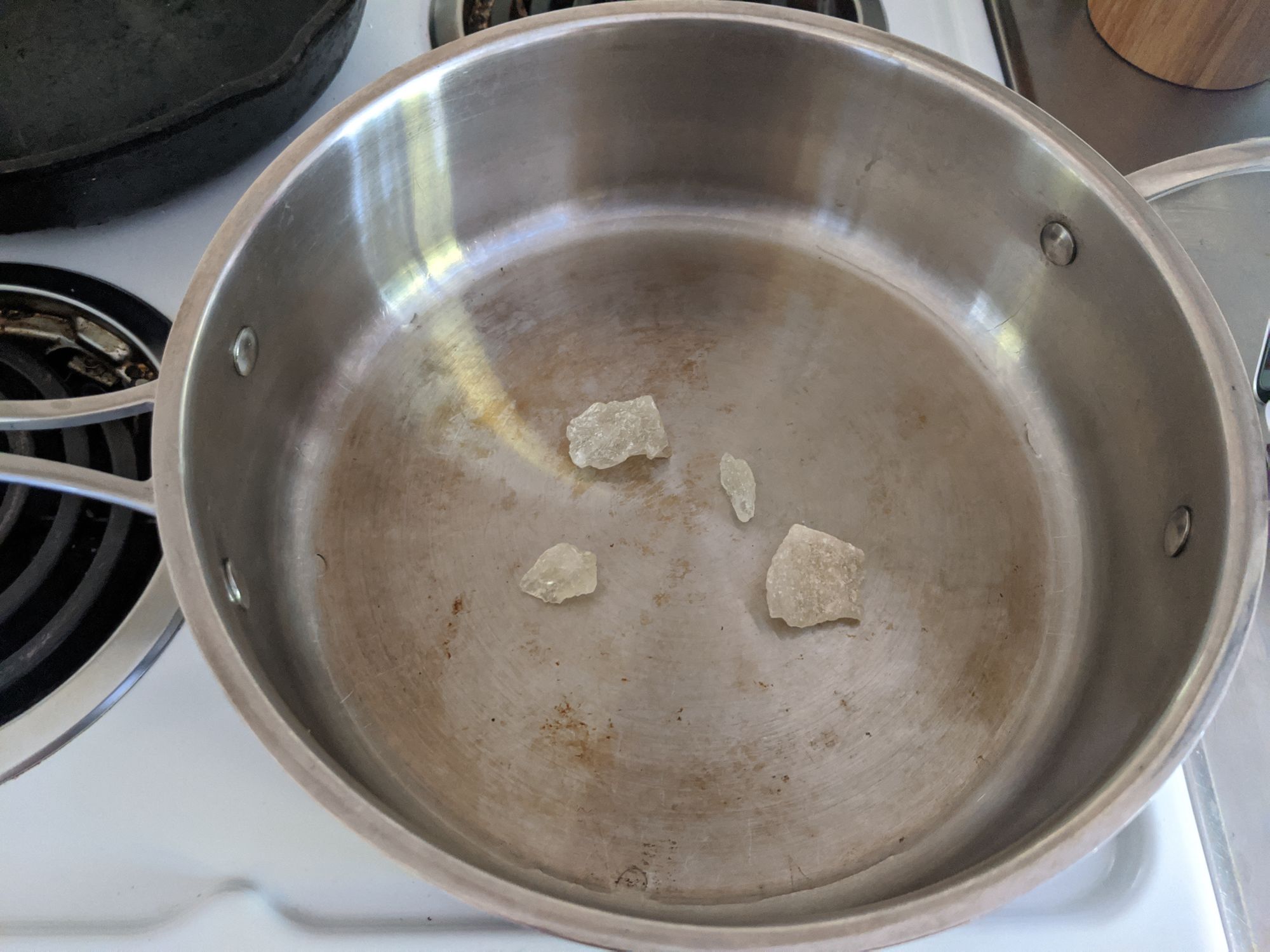 When the sugar starts to melt slightly, add the pork and let to brown on all sides at a medium heat.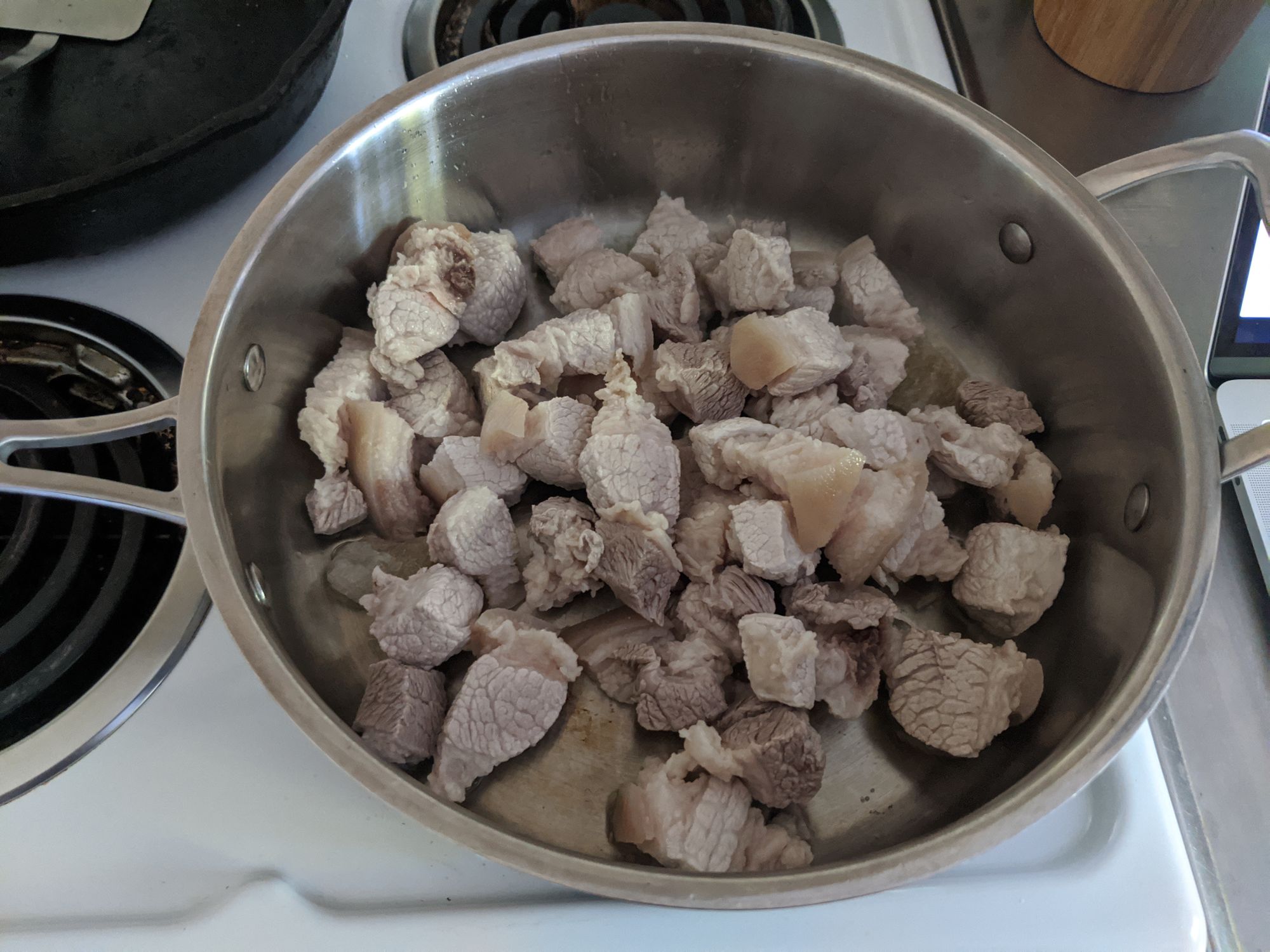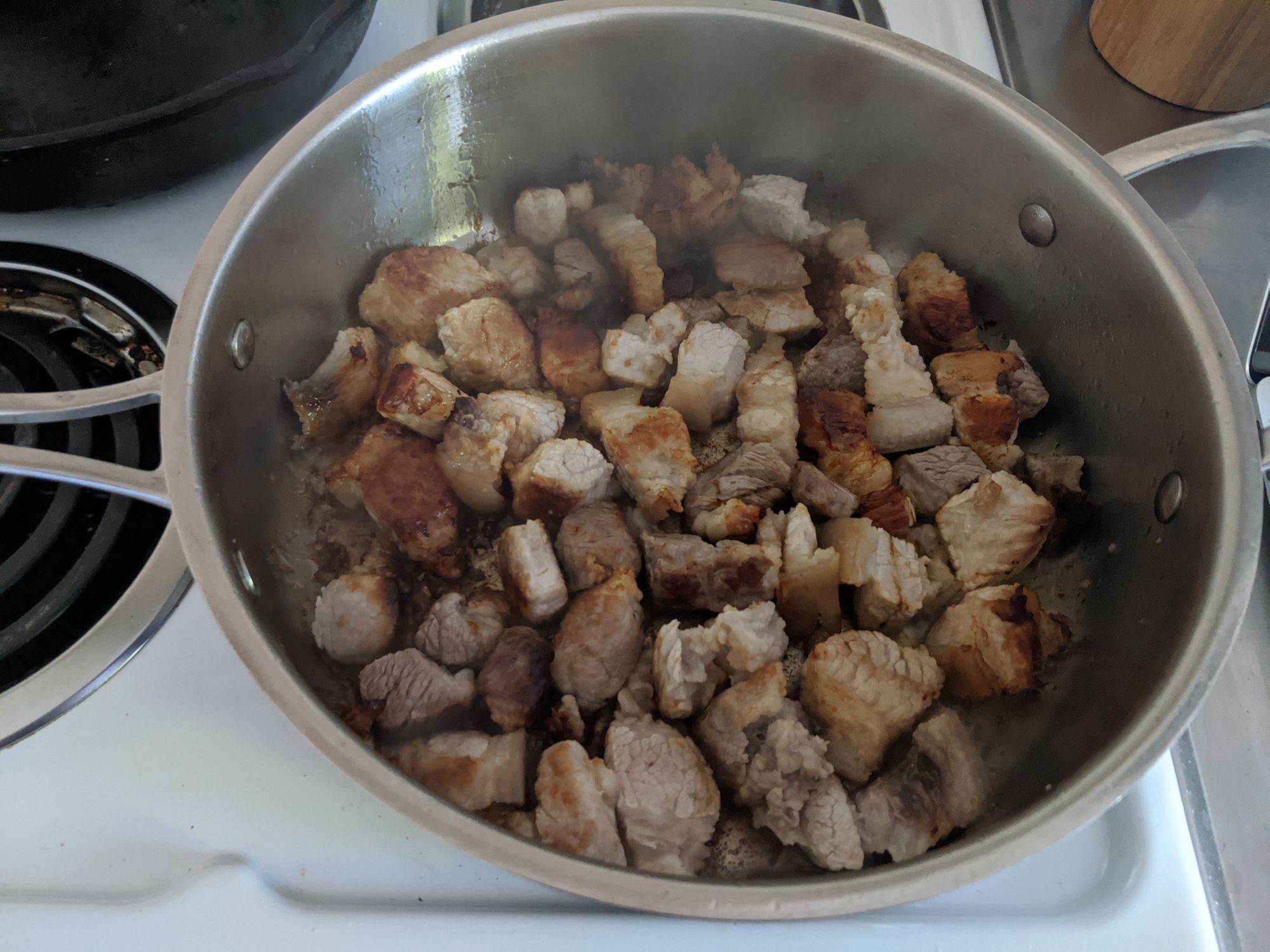 Flip the heat back to low and add the shaoxing wine, soy sauce, and water.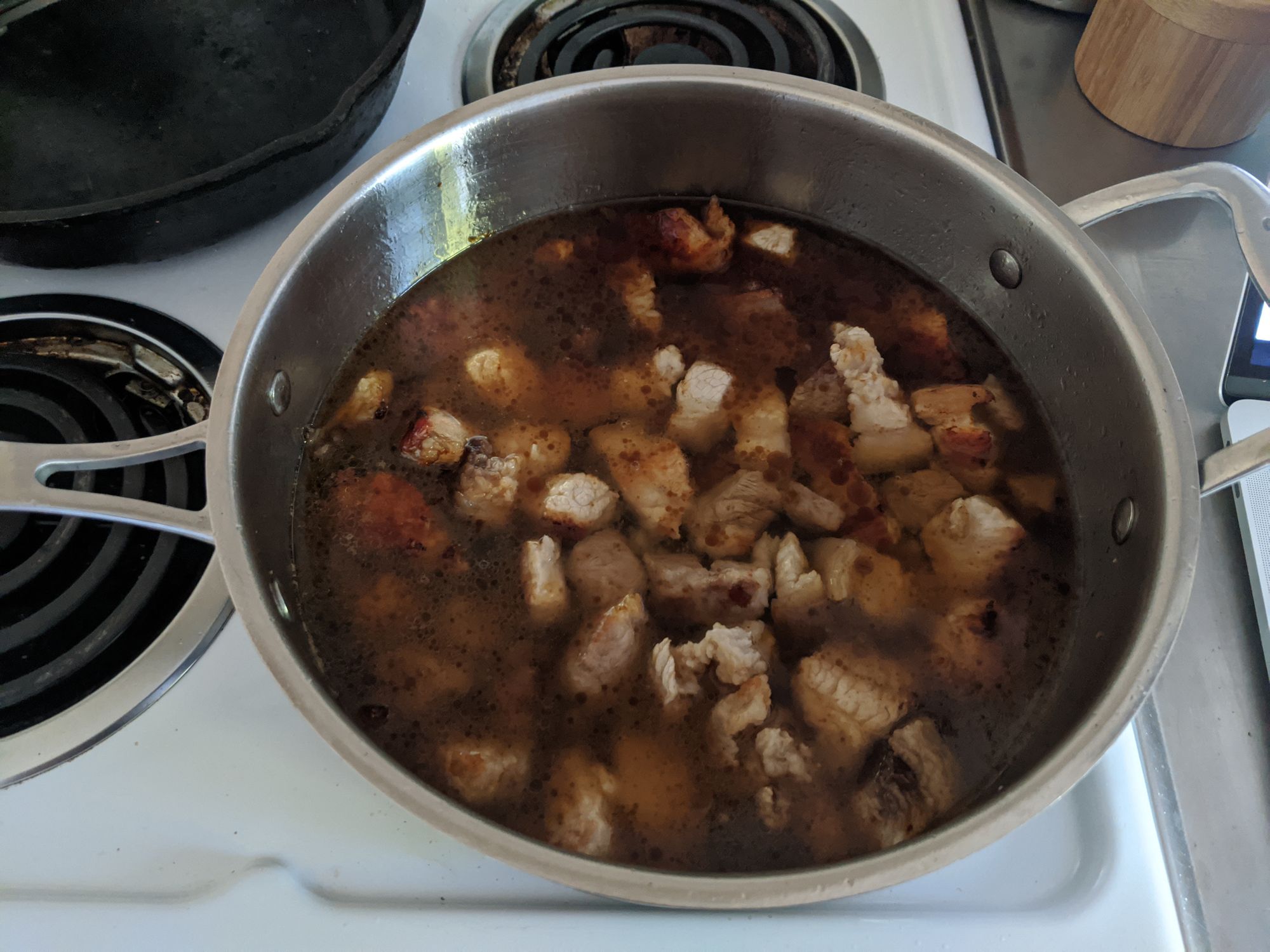 Cover and allow to bubble away for an hour, making sure to stir every 10 minutes and add water if things get to dry.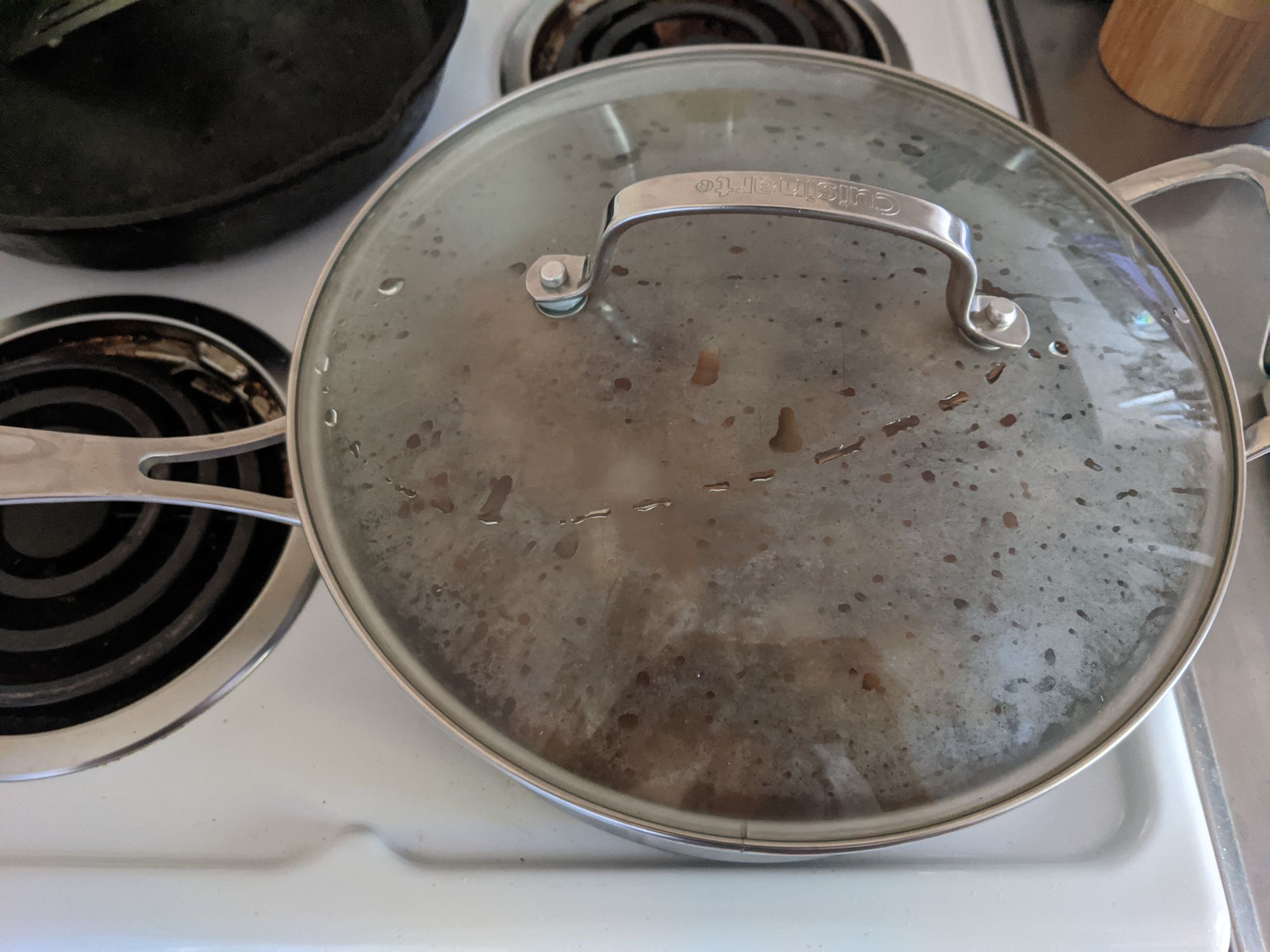 When the pork is fork tender, take the lid off and amp up the heat to reduce any remaining liquid into a thick sauce.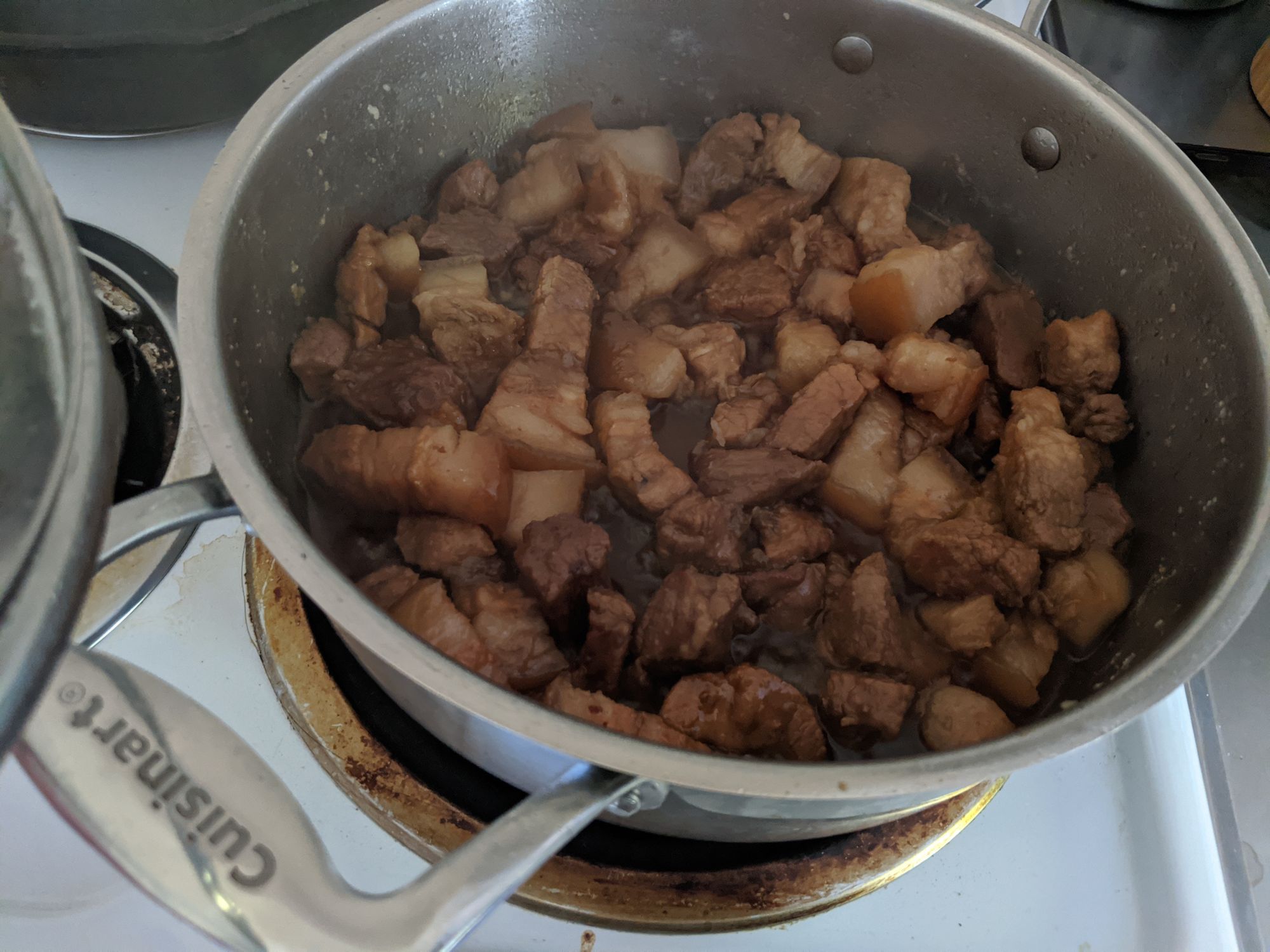 Results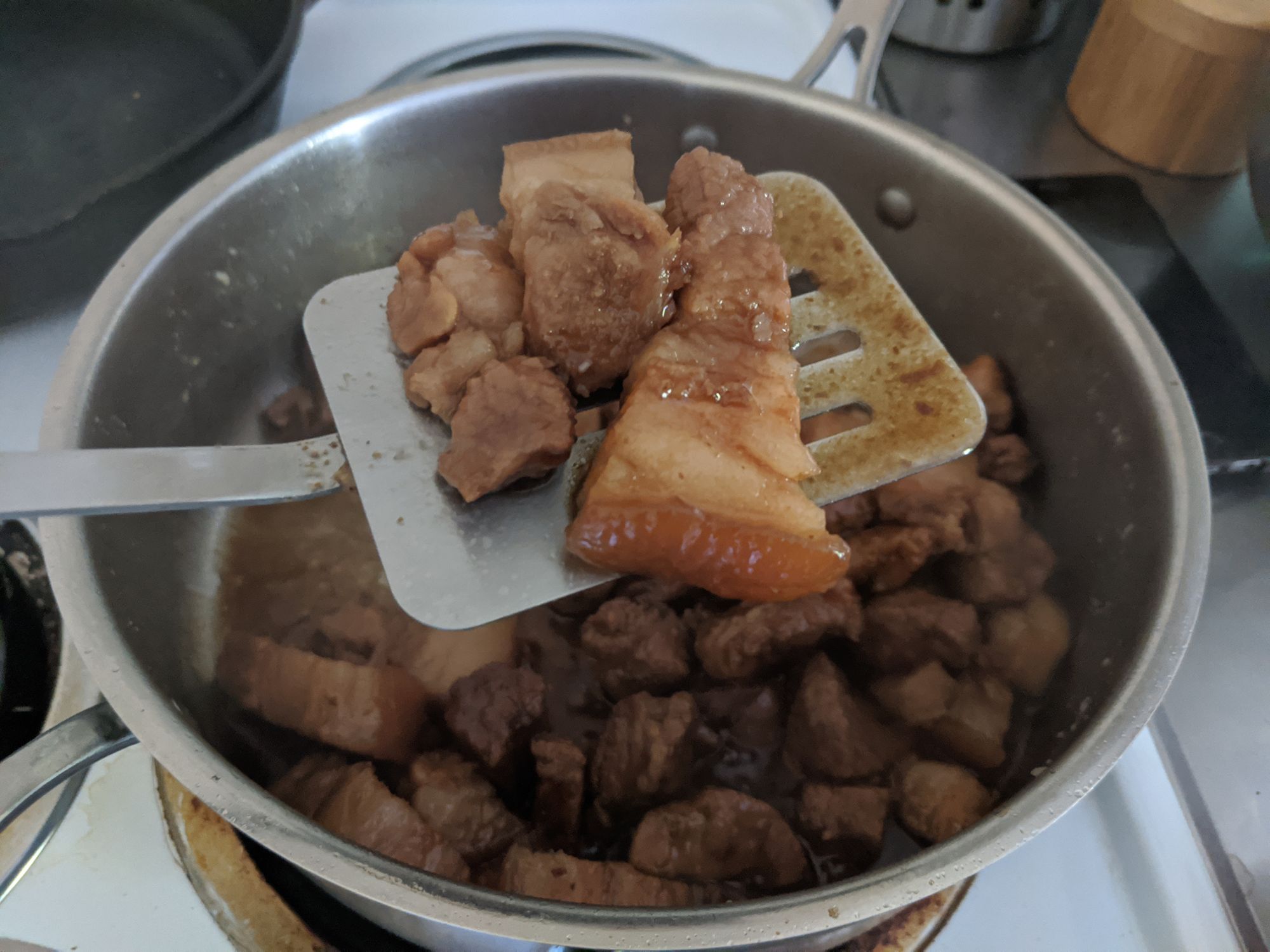 So easy! Serve with rice and veggies or with steamed mantou and you have an easy meal ready to go.
I've been meaning to make this again, but the only thing holding me back is how fatty the dish is...but so good...