Breakfast Sandwiches ft. Homemade Biscuits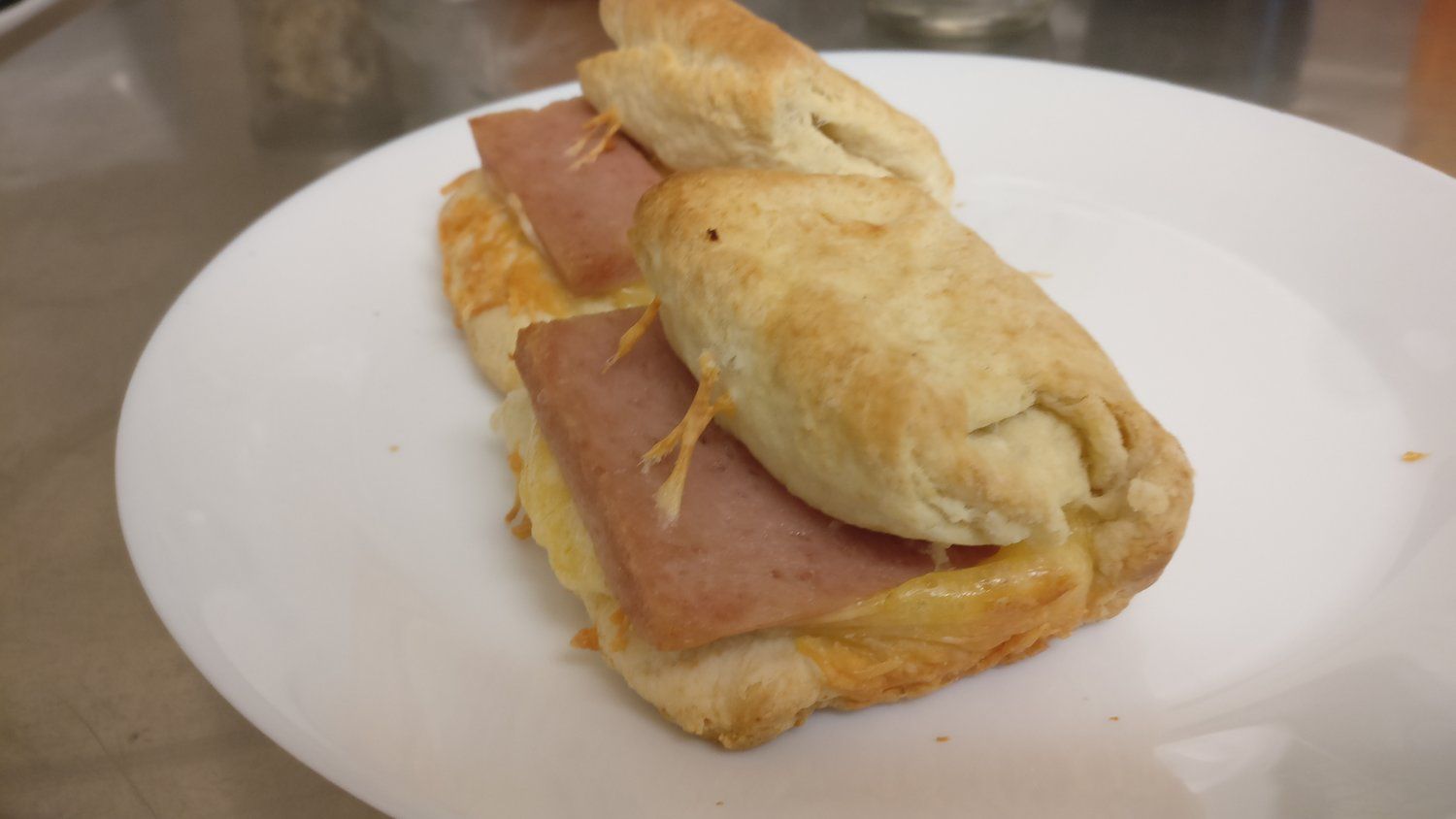 Inspired by our 10PM McDonald's date a few weeks ago, where the person sitting at the table next to us was devouring a few McMuffins, I woke up this morning with the mission to create breakfast sandwiches.
---
Ingredients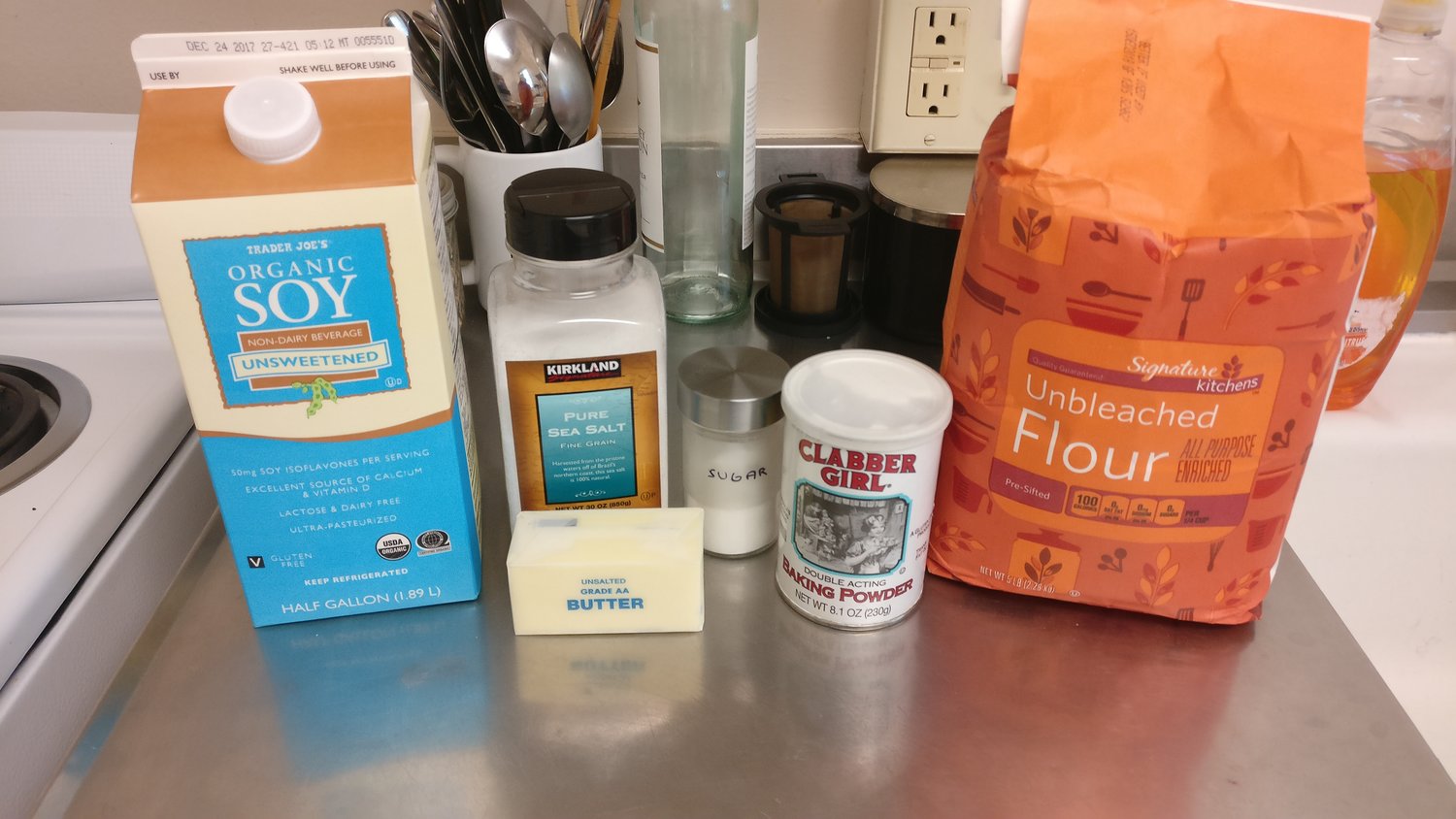 1.5 cup flour
3 tbsp butter
1/2 tbsp baking powder
1/2 tsp salt
1/2 tsp sugar
1/2 cup milk (i only had soy on hand)
Methodology
Preheat the oven to 425F.
Combine all the dry ingredients.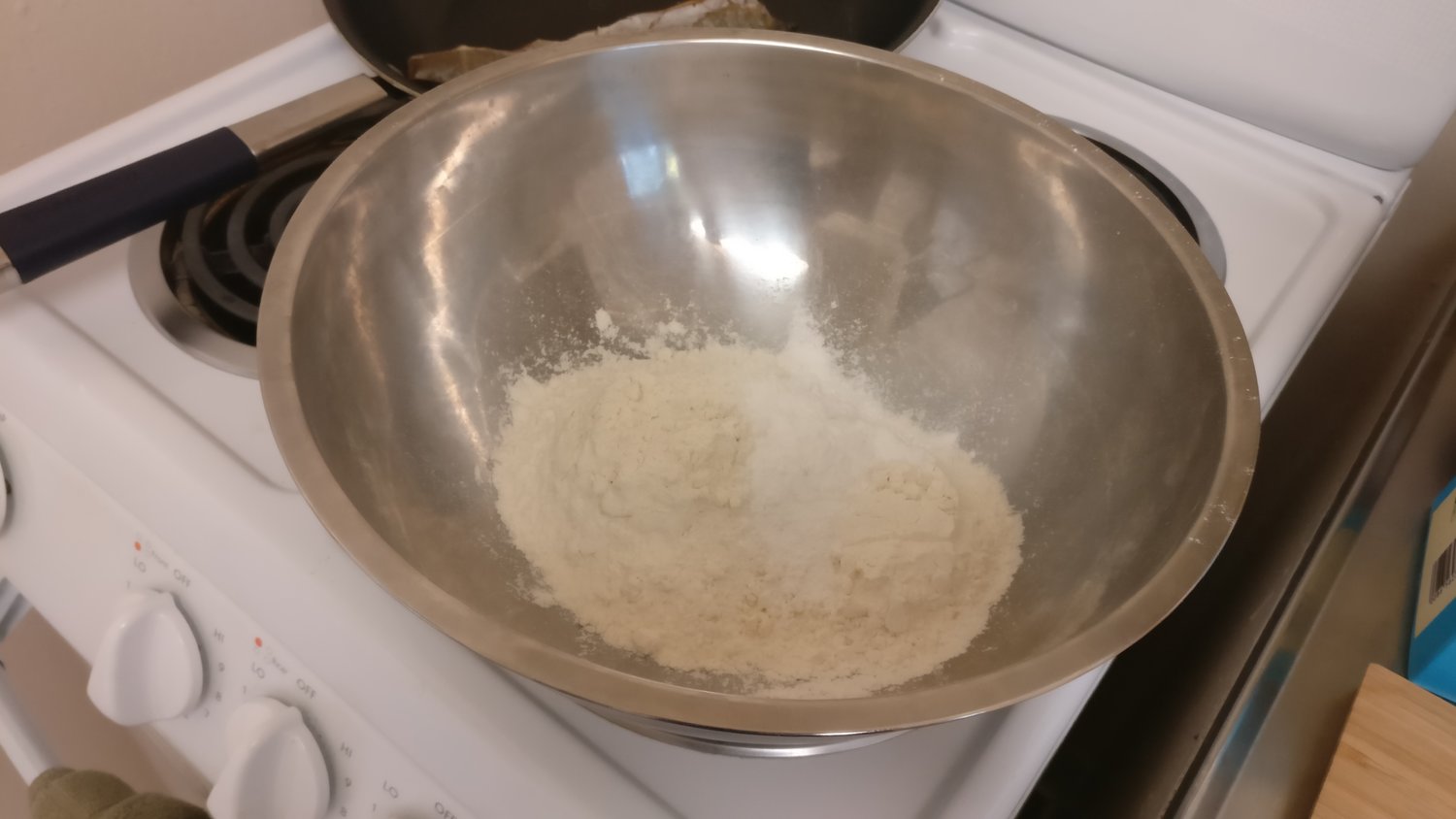 Biscuits are kind of like pie crusts and puff pastry--you want to work quickly with butter while it is cold and try to keep it in solid chunks.
If you're blessed and own a pastry blender, use that to cut the butter into the dry ingredients. Otherwise, grab a knife like me and chop up the butter into small pieces.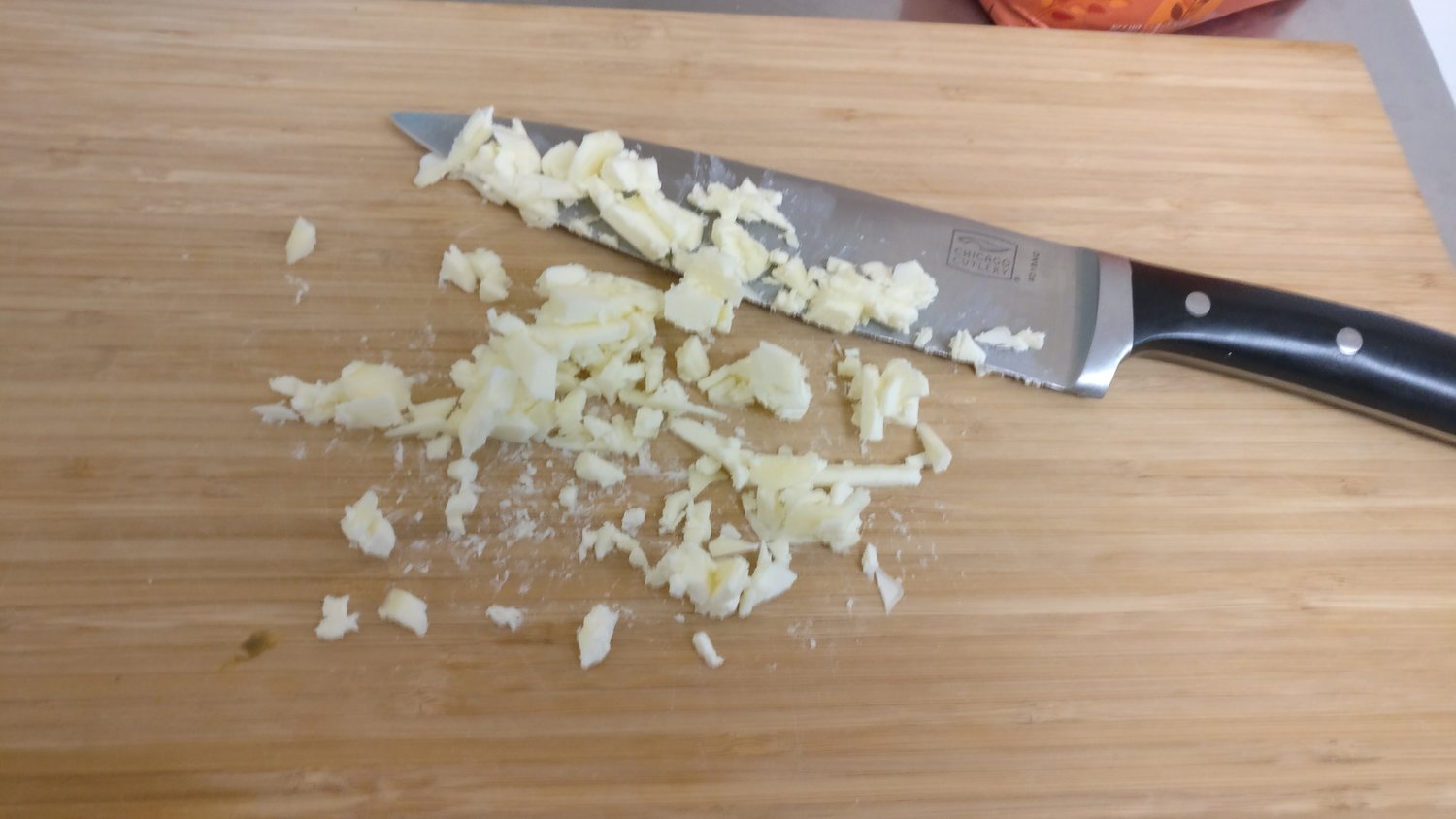 Add the butter to the dry ingredients.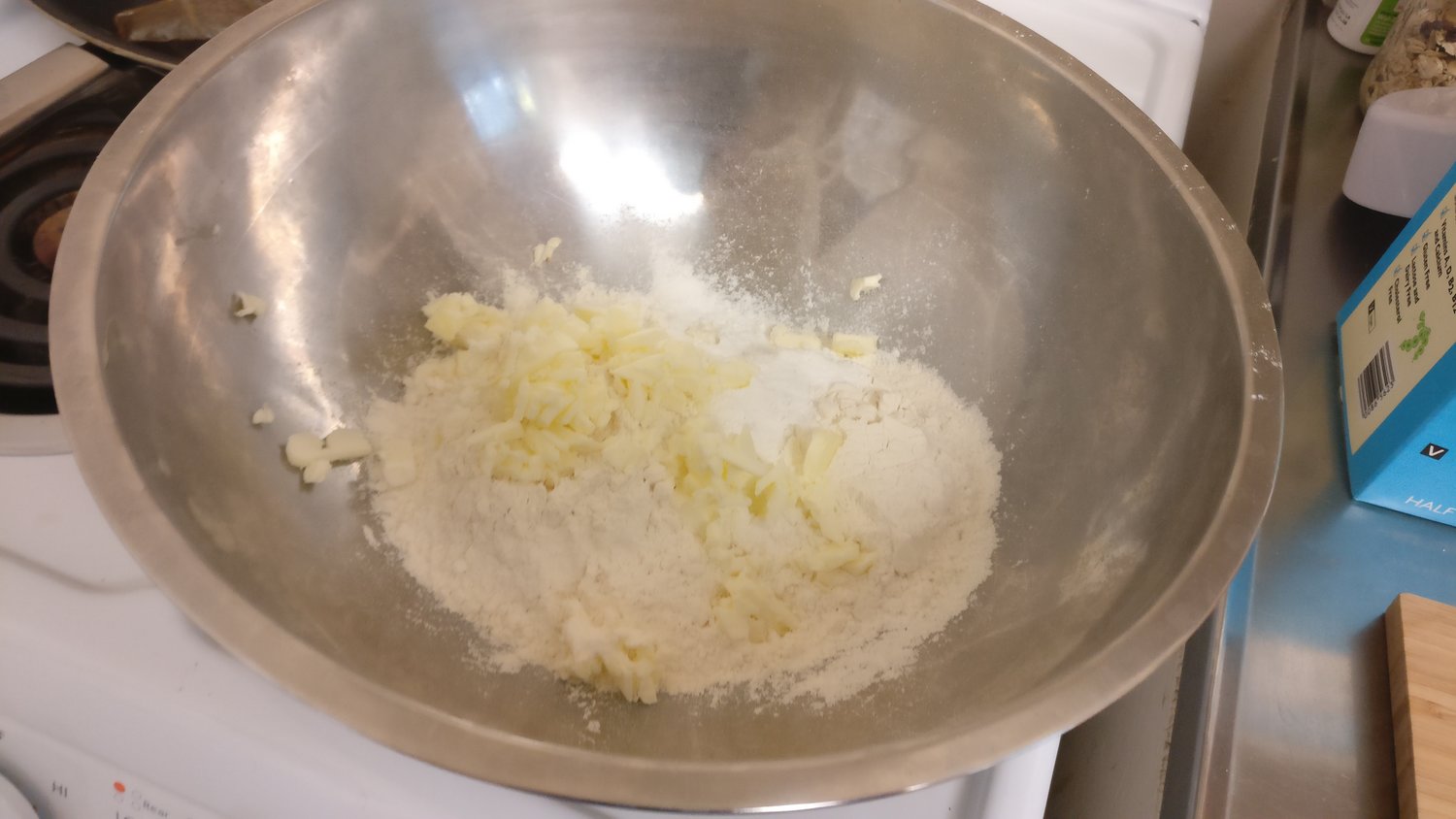 Quickly work it into the flour using just your finger tips to not melt the butter. We're aiming for a pebble-like consistency.
Add the milk.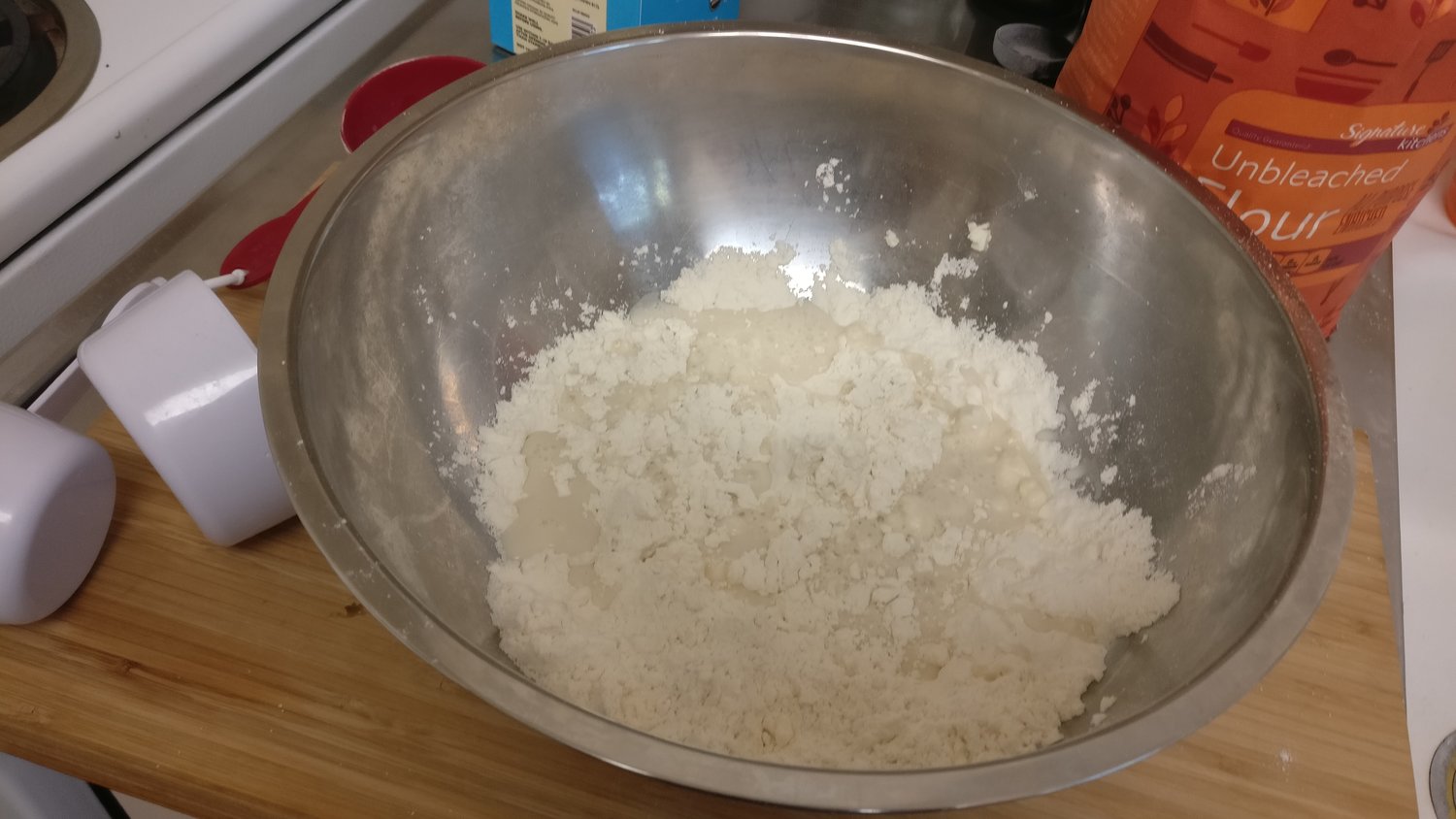 Mix the dough and knead a little when it starts to come together.
I missed some photos after this, but take your ball of dough and roll it out into a rectangle on a slightly floured surface.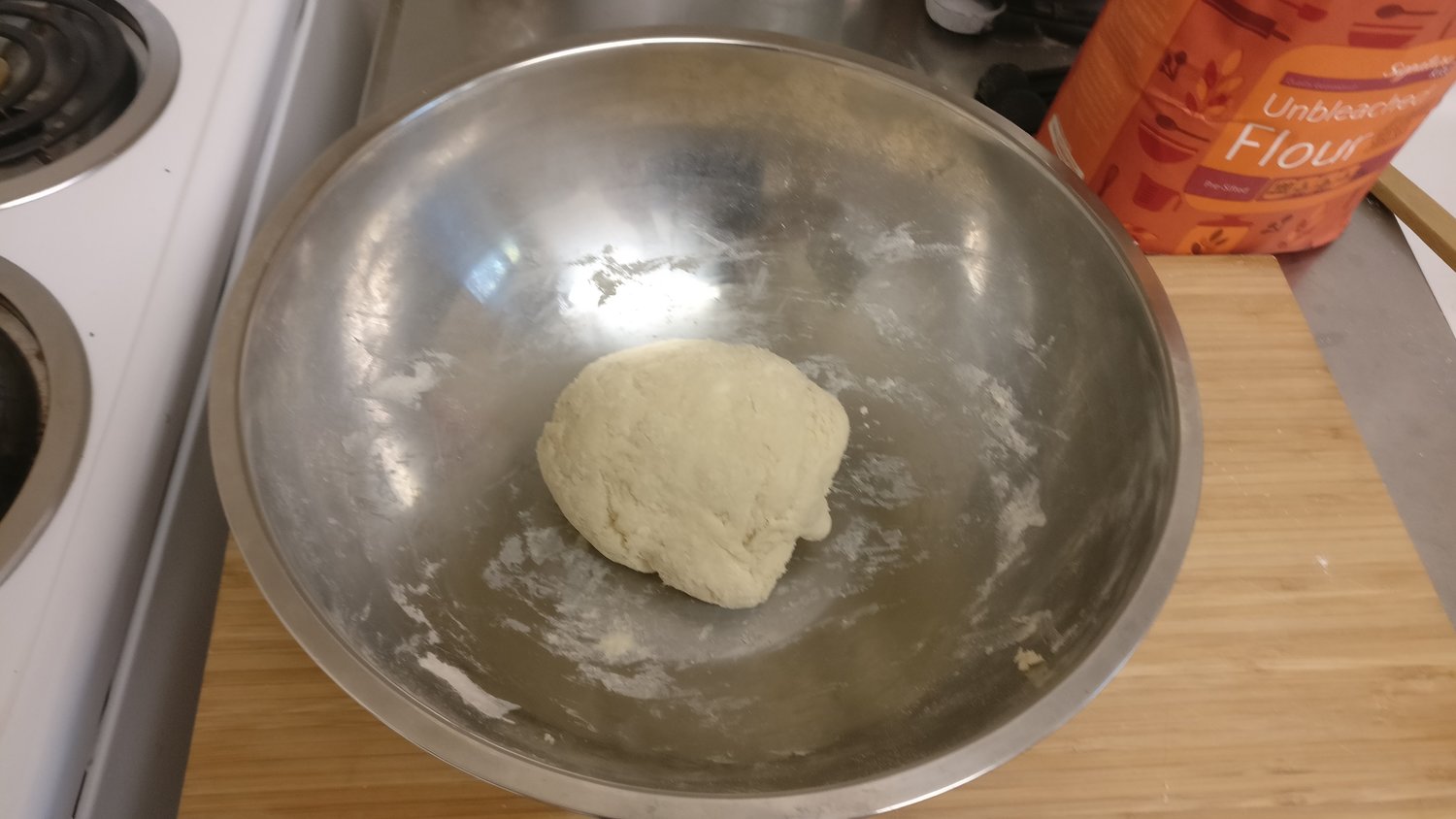 Fold the rectangle in half the short way, and cut into 4 pieces to yield 4 biscuits.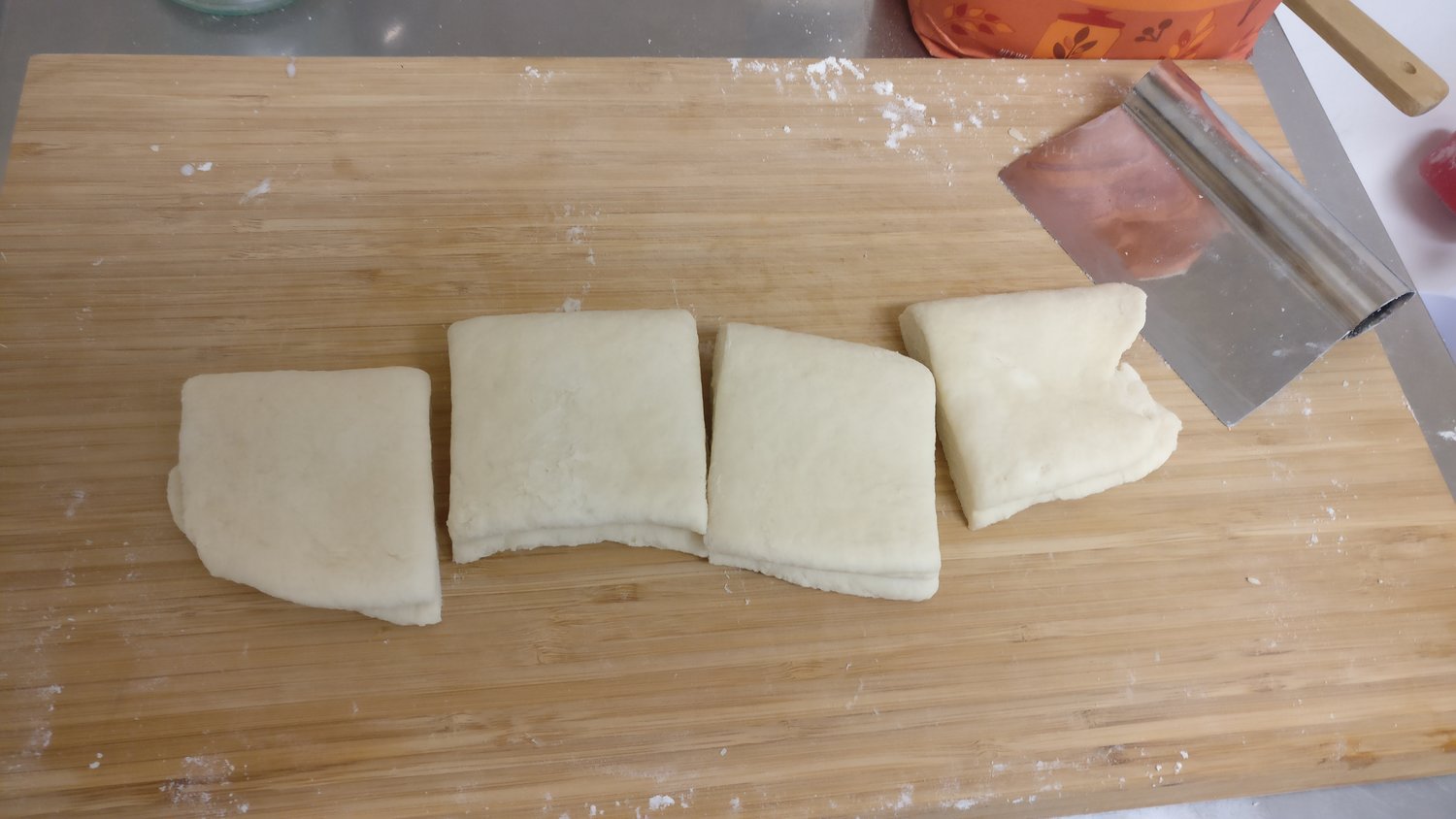 Stuff goodies inside, like cheese.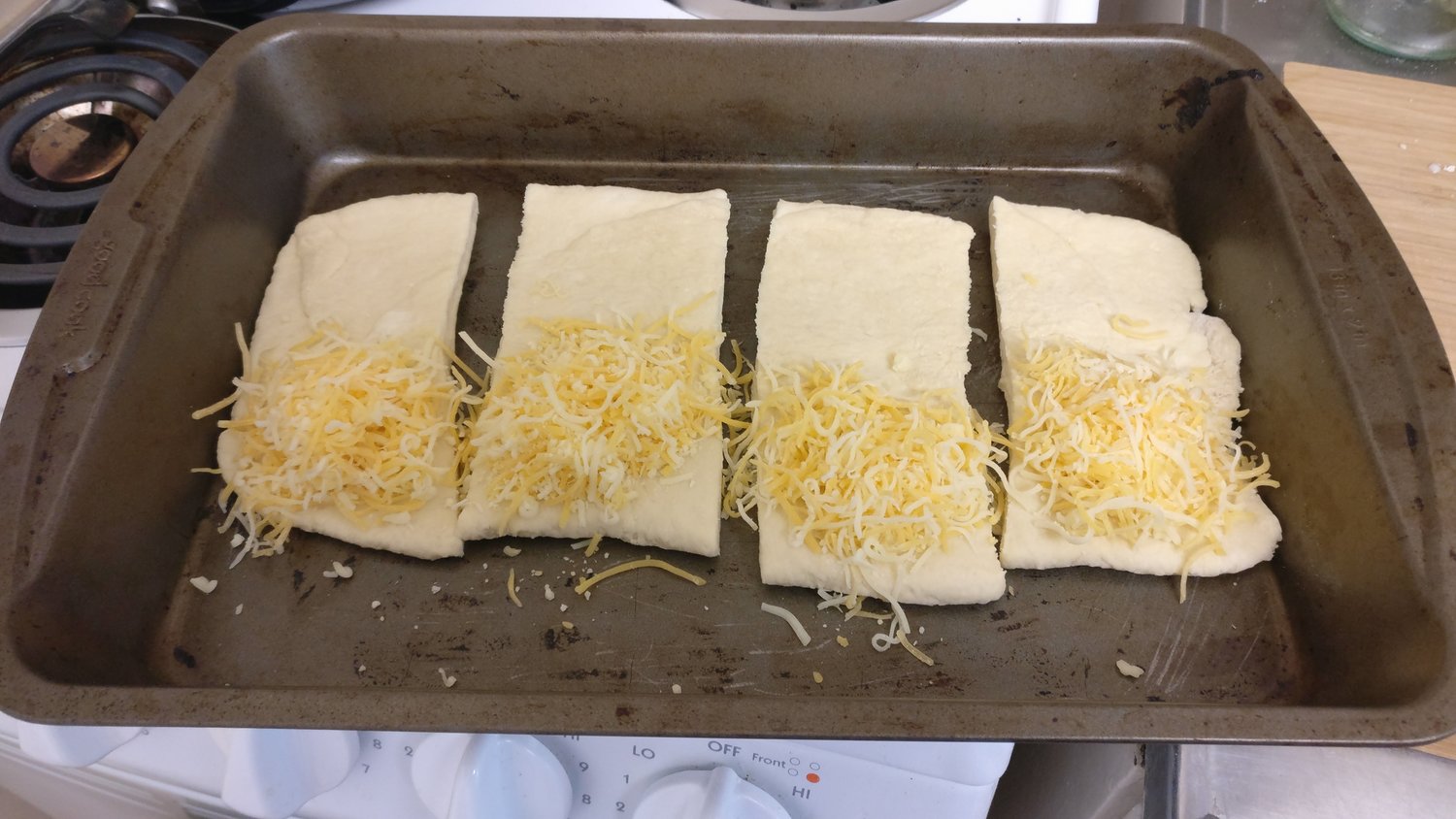 And spam, or any pre-cooked or thin meats.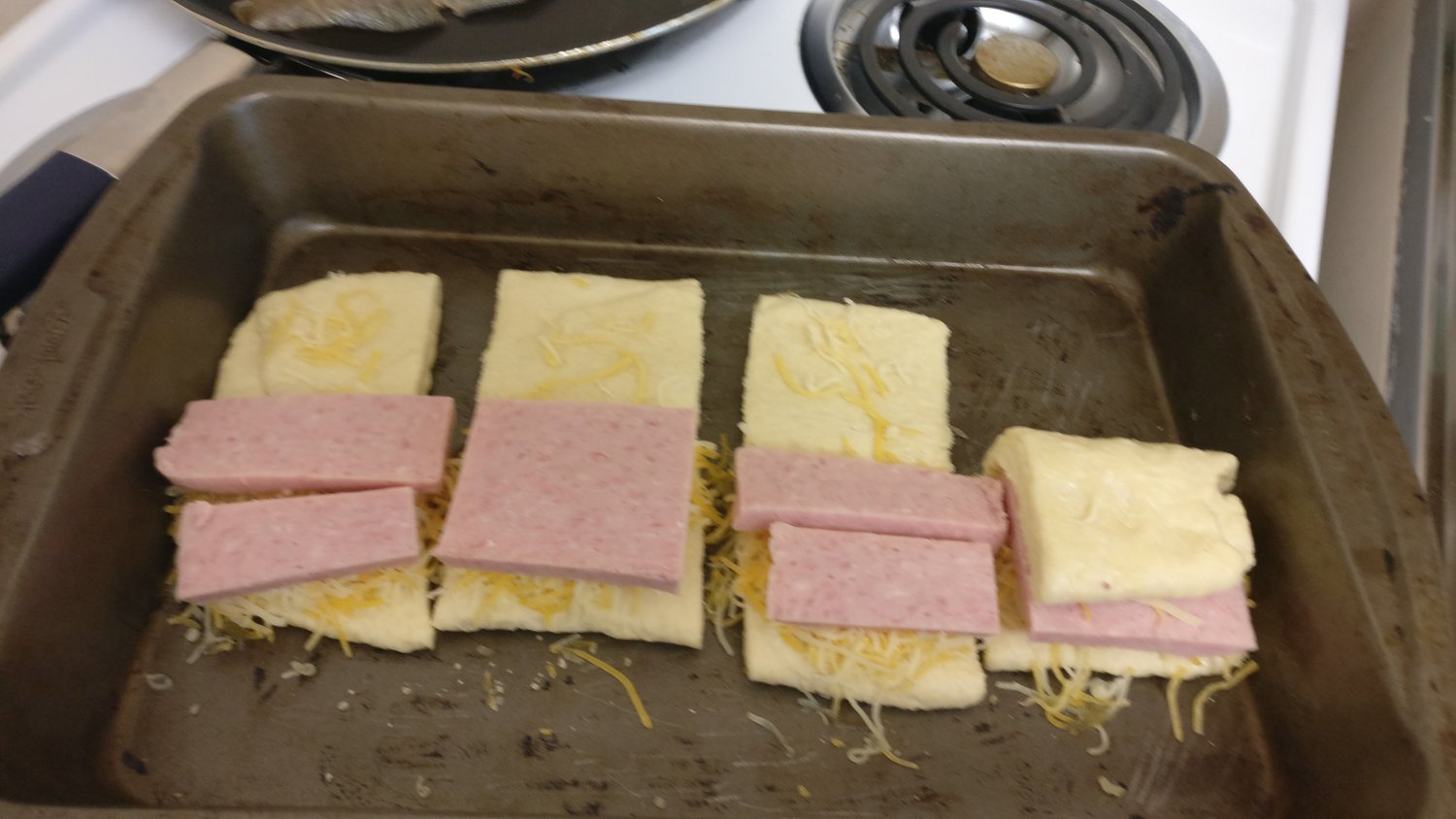 Close the lid.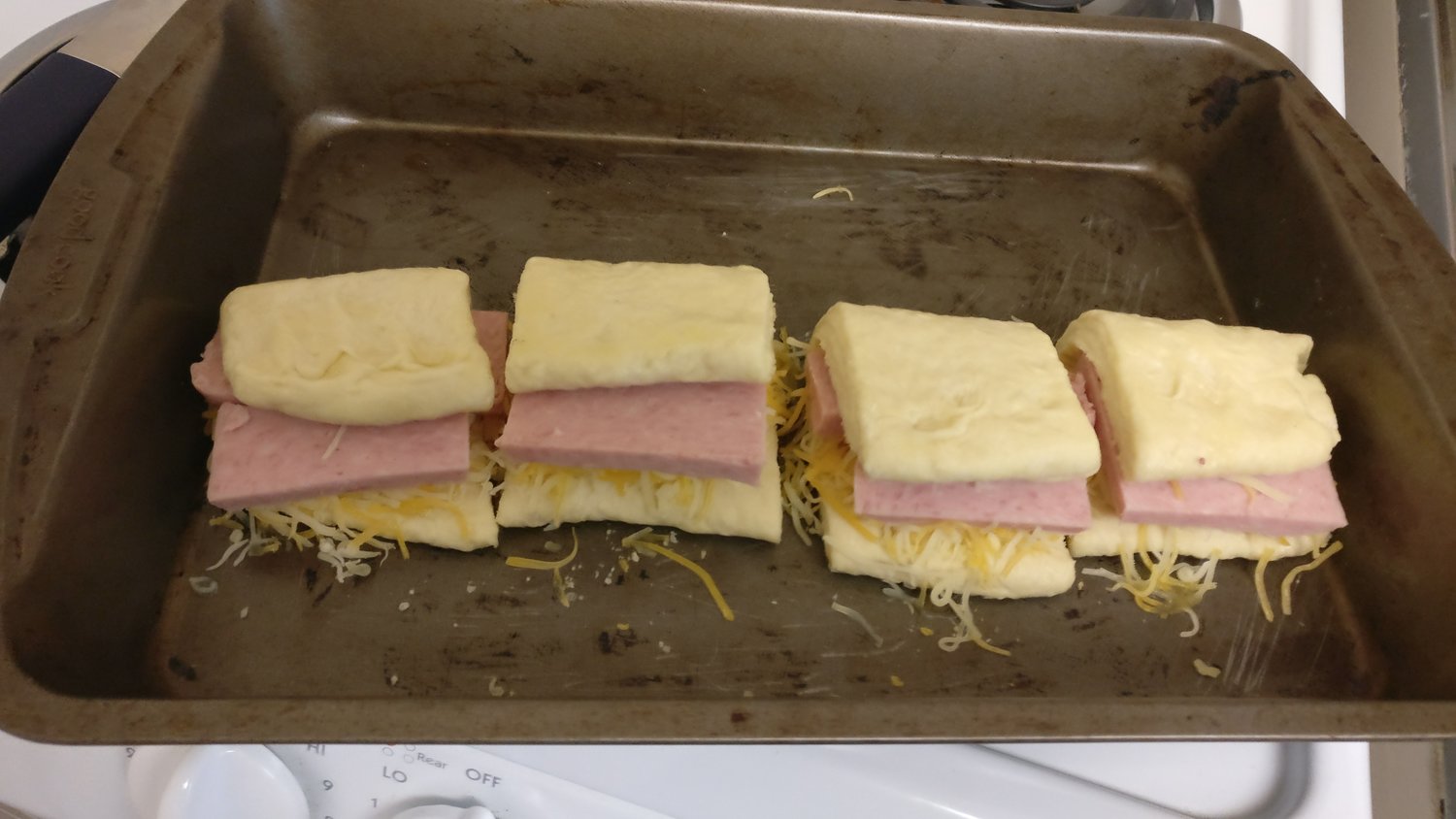 Bake for 17 minutes or until golden brown.
Results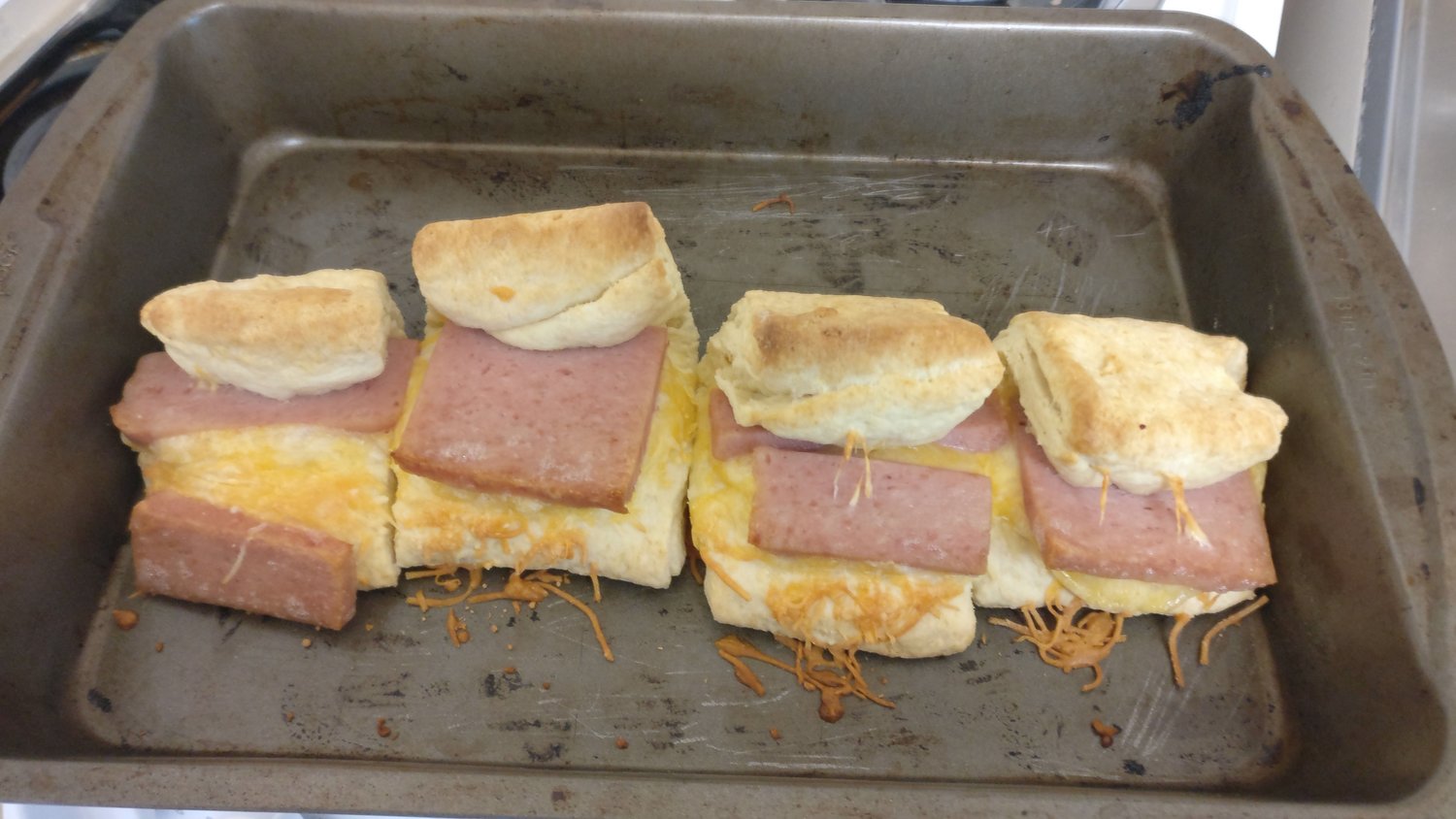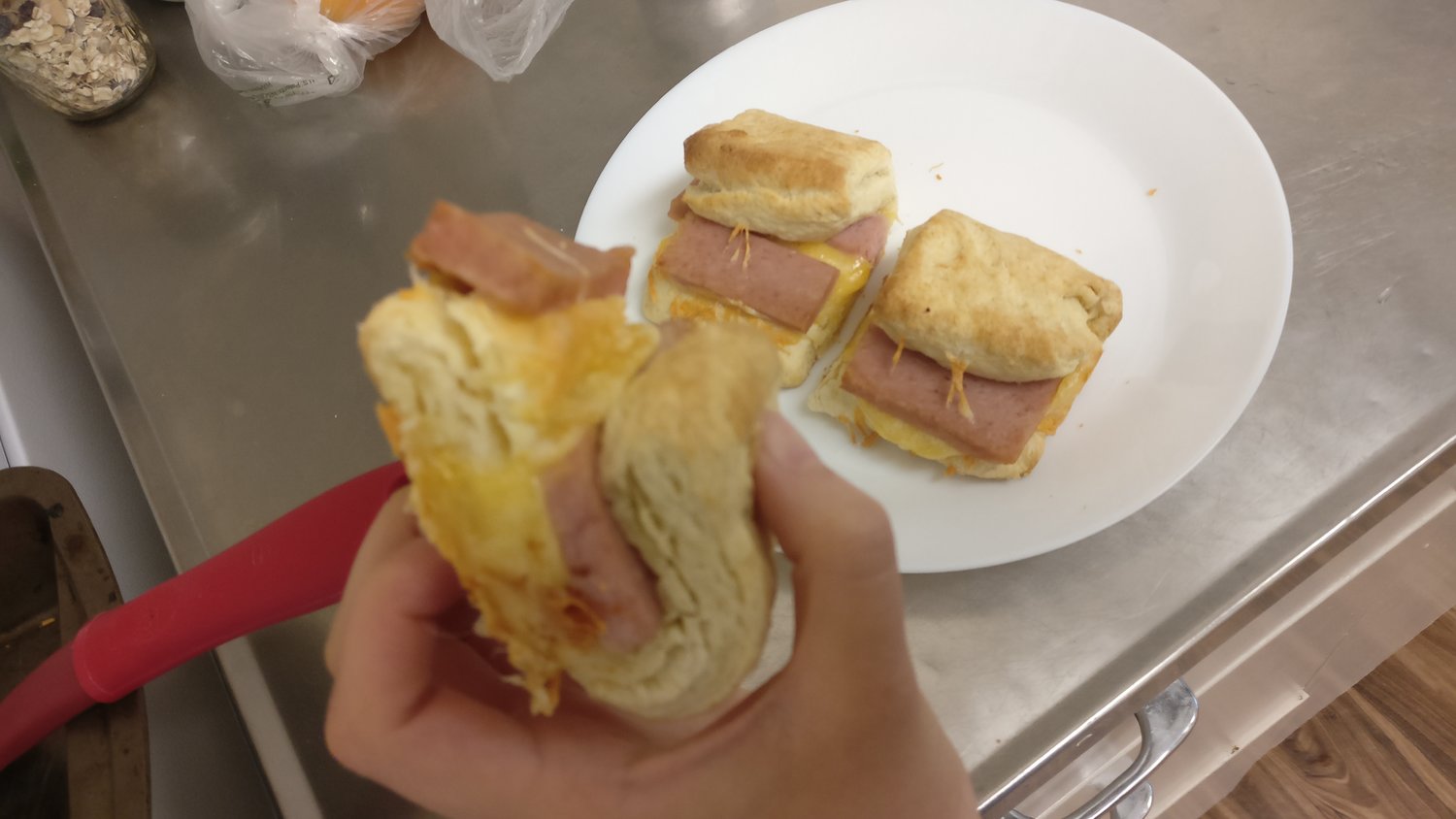 Your kitchen will smell like buttery goodness.
The SO was a big fan and commented that the biscuit tasted a lot like the crescent rolls that you can get in the refridgerated section of the grocery store. The biscuits were light and moist, spam gave the perfect salty bite with the edges crisped up slightly, and the cheese melted into ooey amazingness.
I absolutely will make this again since it only took 20 minutes to put together + 17 minutes in the oven. Highly recommend.