Butter Mochi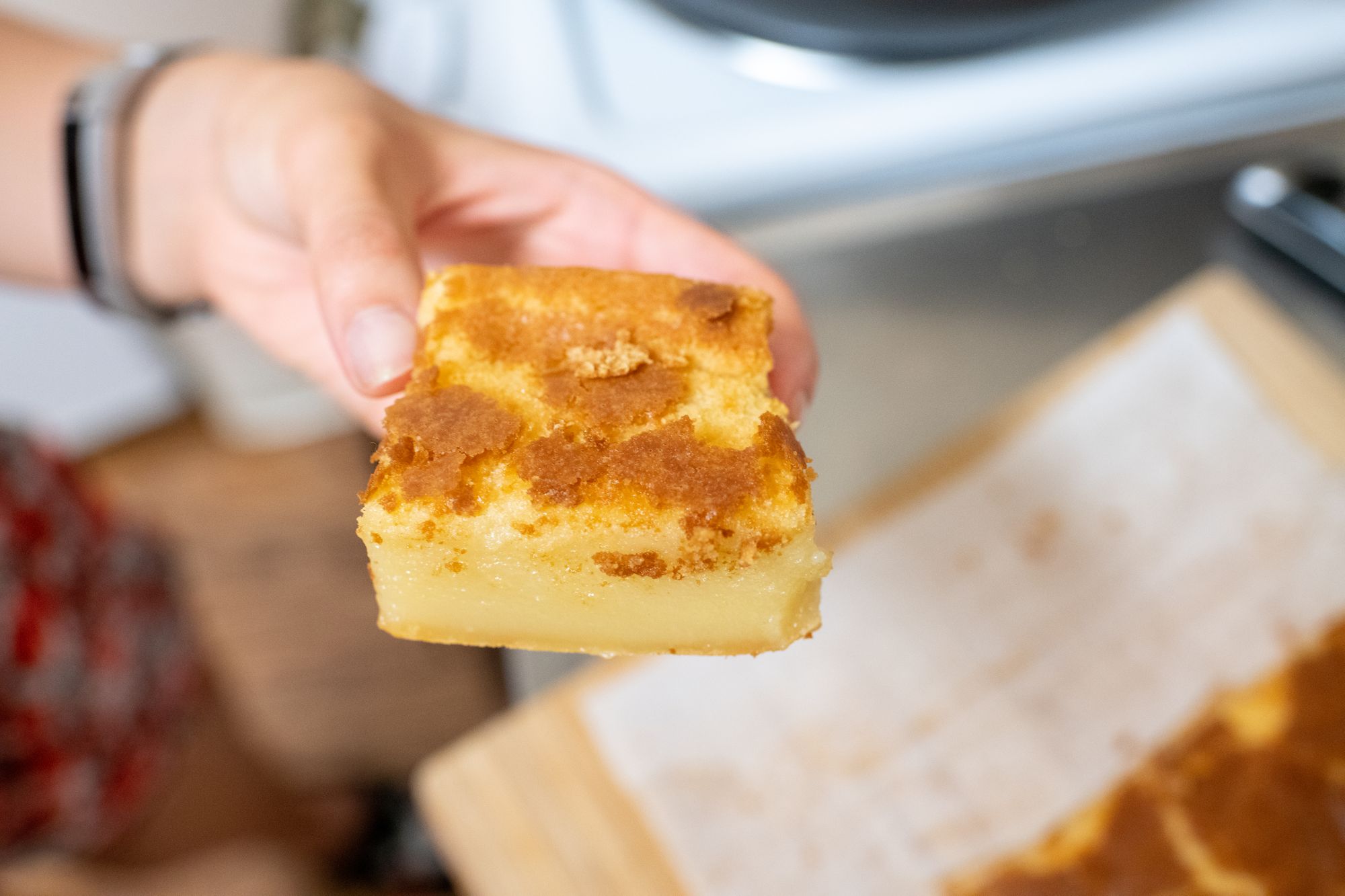 My high school friend came by for dinner again and helped contribute photos again (previously: mango sago) for our butter mochi process.
I went to Hawaii for the first time back in October with some travel goals:
eat tons of butter mochi
eat tons of poke
eat tons of shaved ice
eat tons of musubi
...Yep, my travel just revolves around food. My life in general, too.
I've been craving butter mochi, so we whipped up a batch, and I sent him home with half of it. :)
Recipe from Contemplating Sweets.
---
Ingredients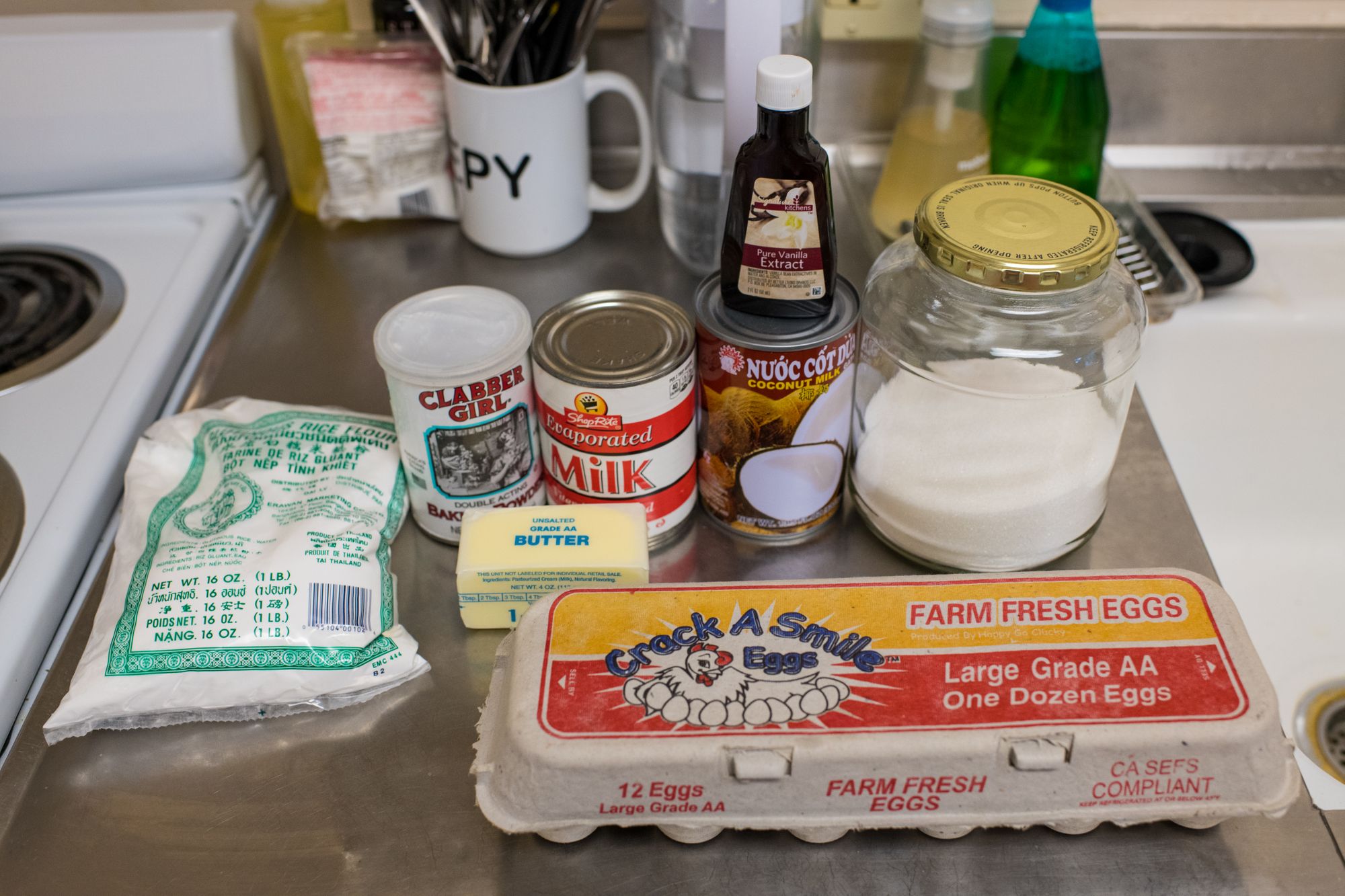 1 stick unsalted butter
2 cups sugar
4 large eggs
1 tsp vanilla extract
16oz glutinous rice flour
2 tsp baking powder
1 can evaporated milk
1 can coconut milk
Methodology
Preheat the oven to 350F.
Cut up the butter and melt it in the microwave or on the stovetop.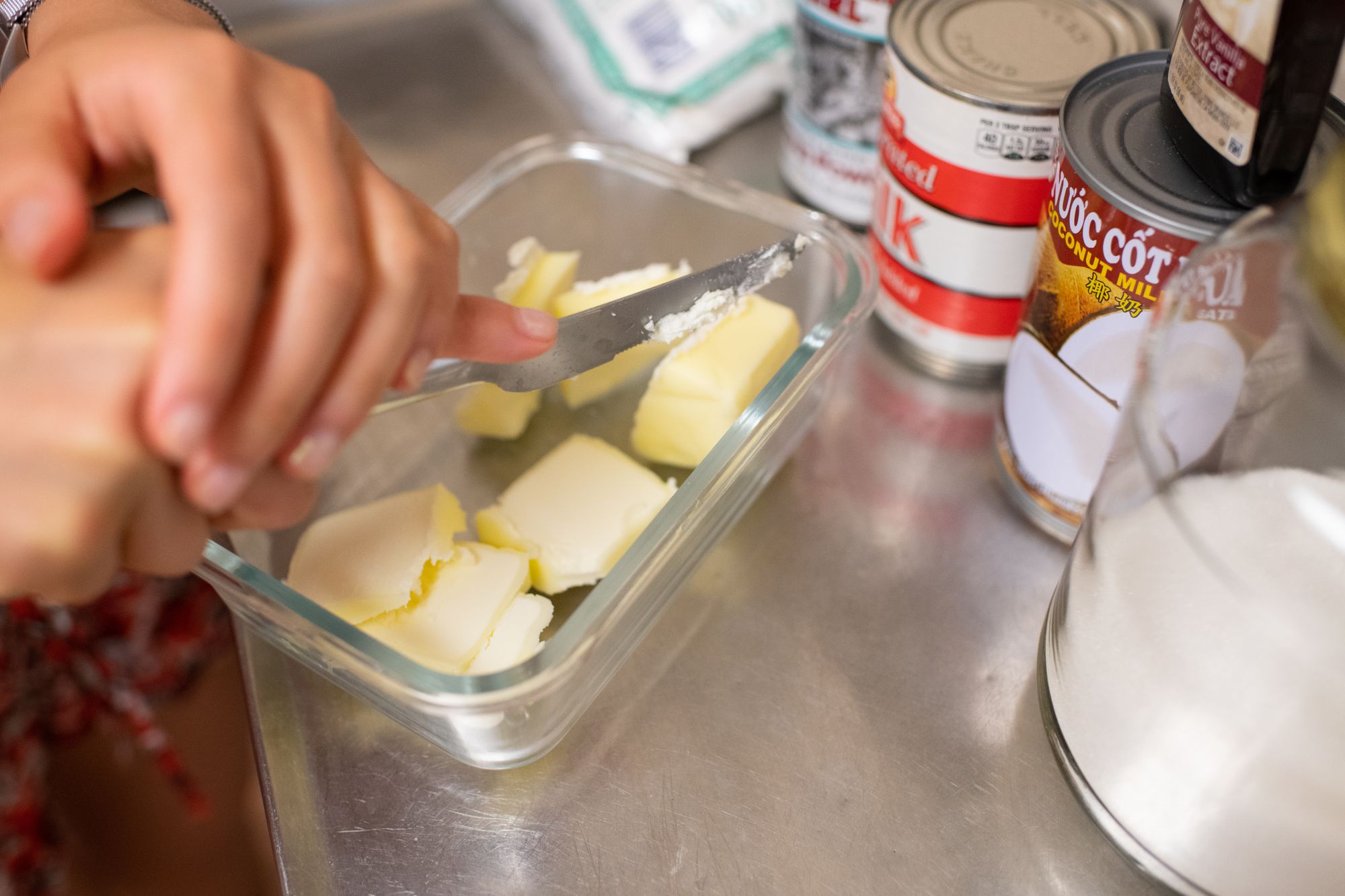 In a bowl, combine everything. The sugar...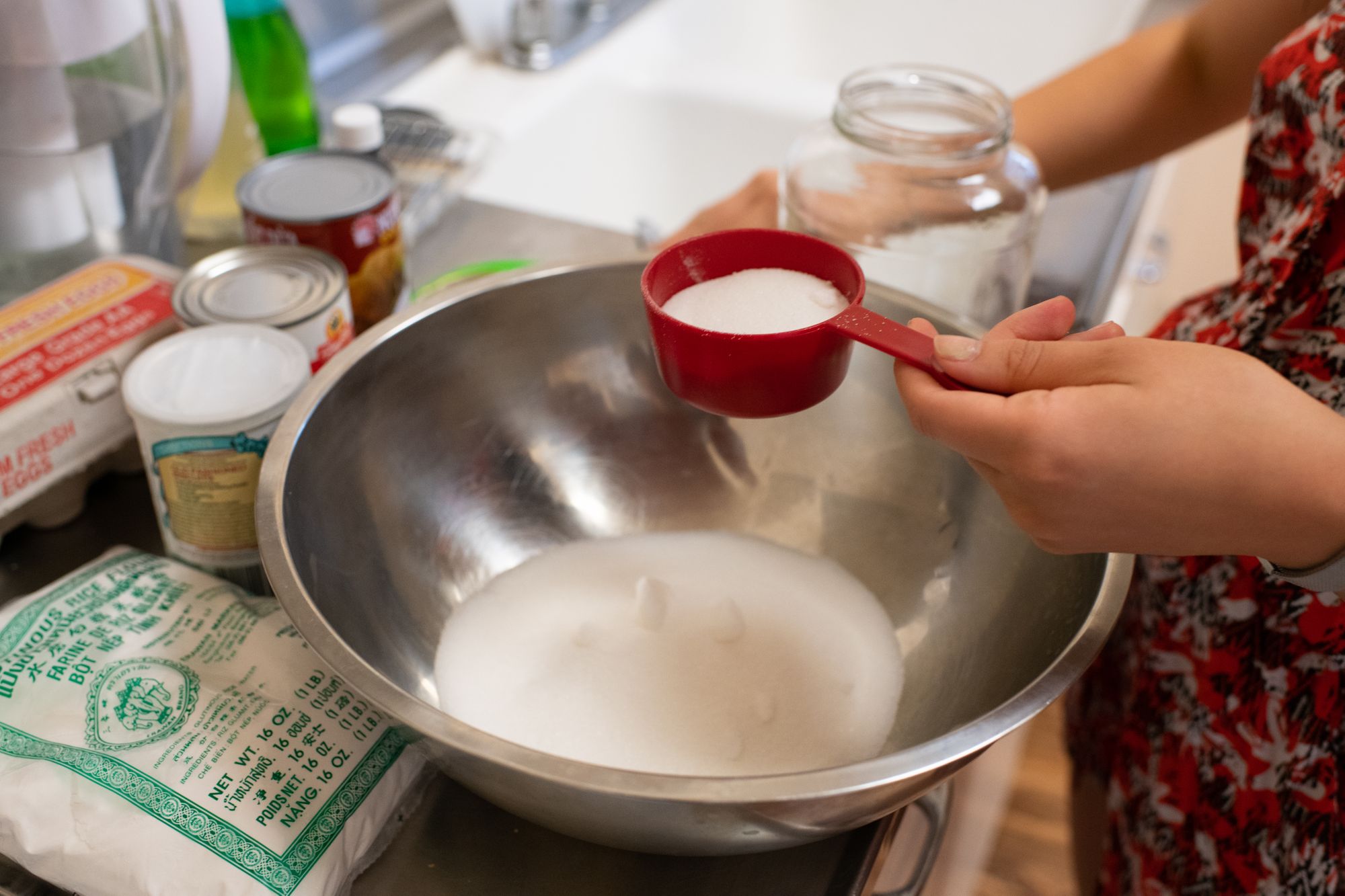 ...glutinous rice flour...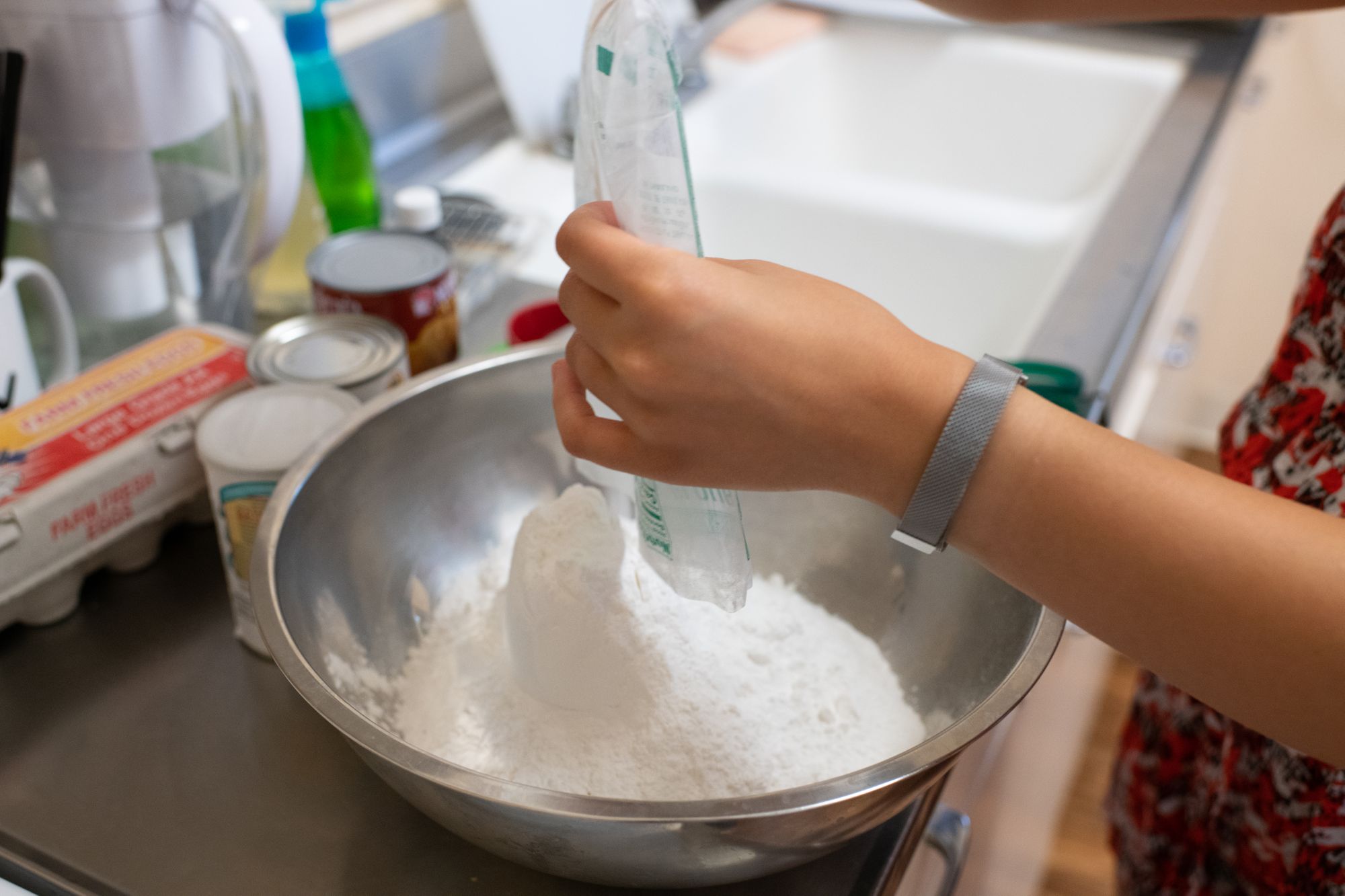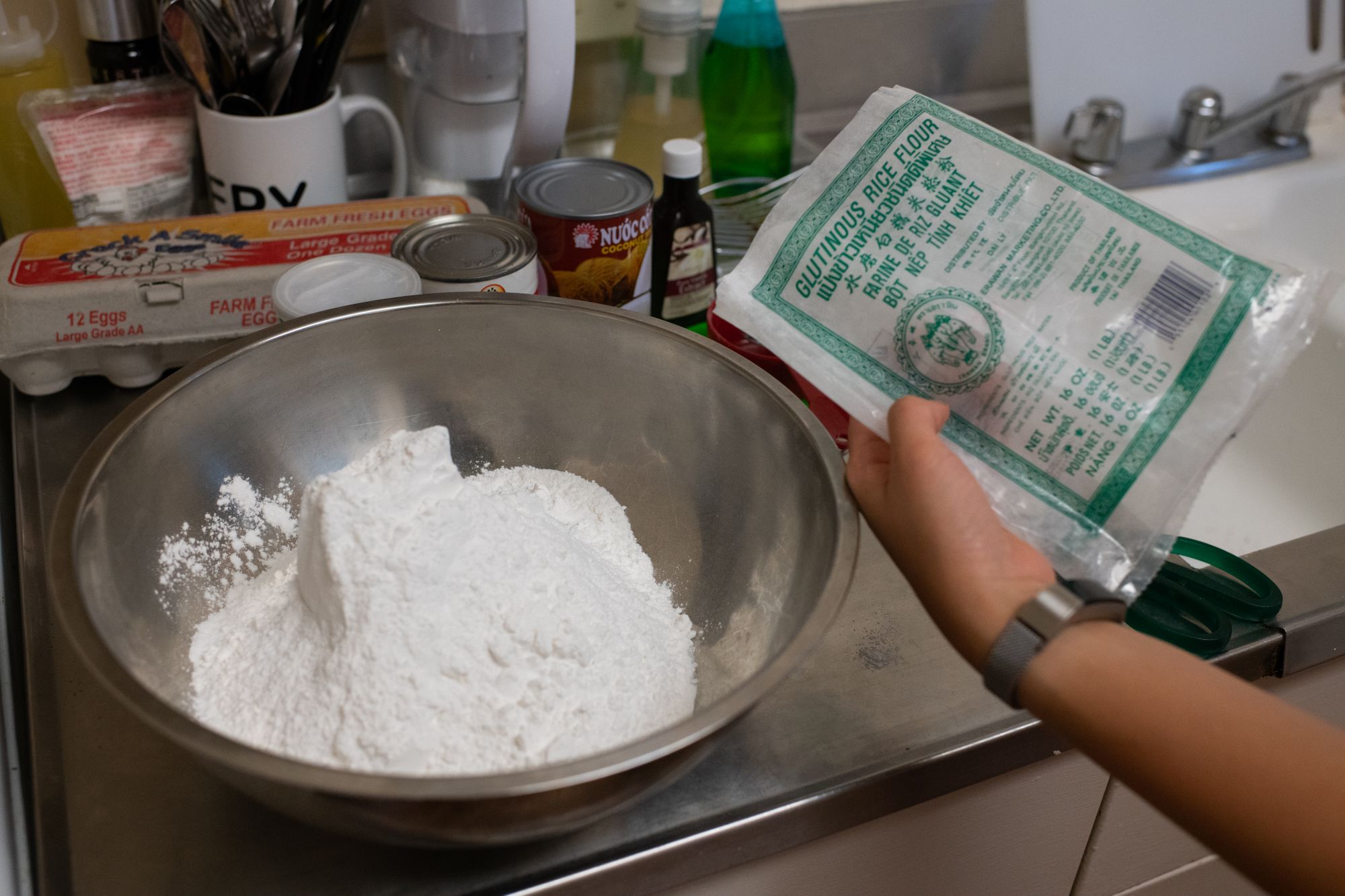 ...eggs...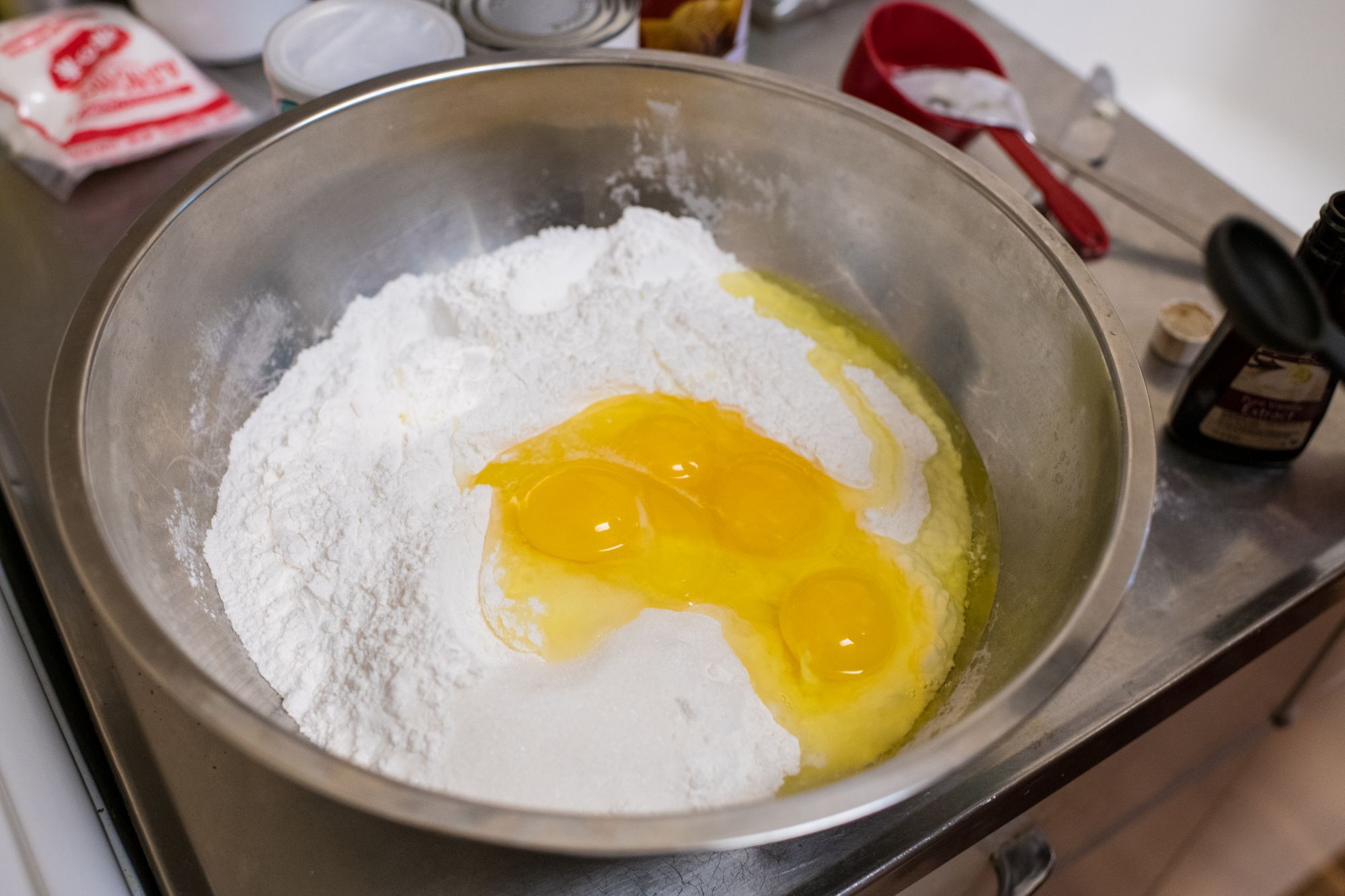 ...baking powder...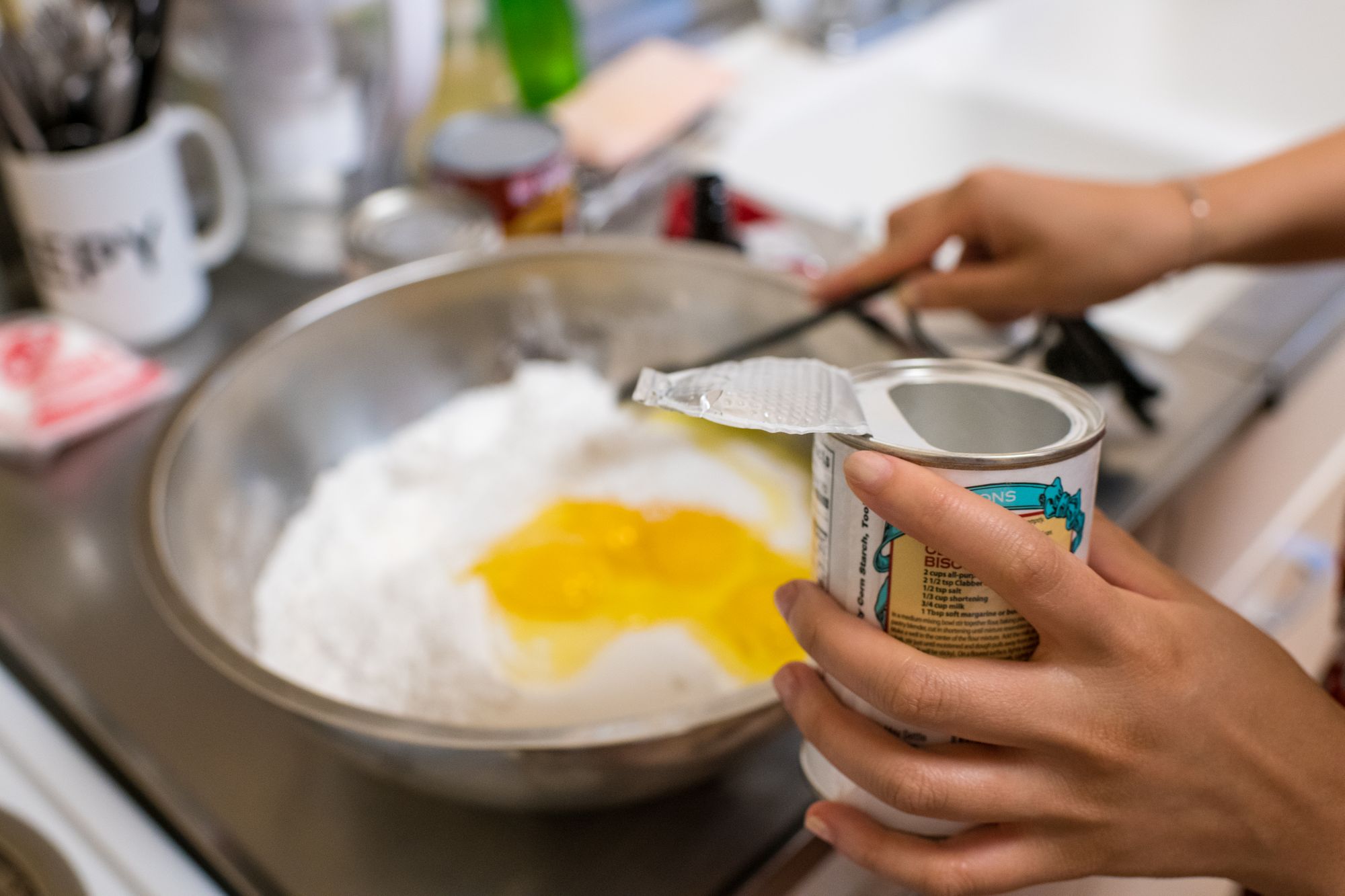 ...vanilla extract...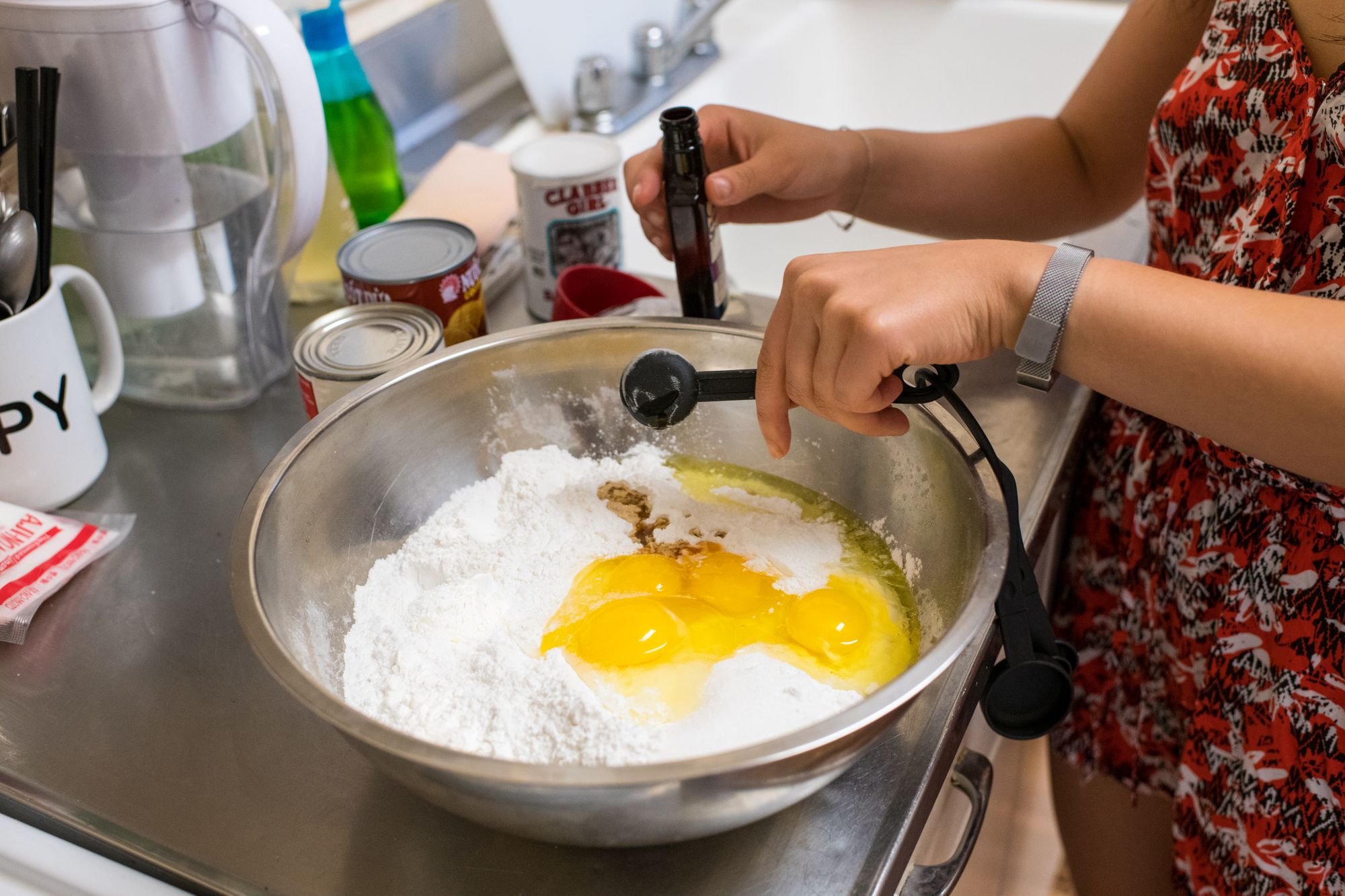 ...melted butter...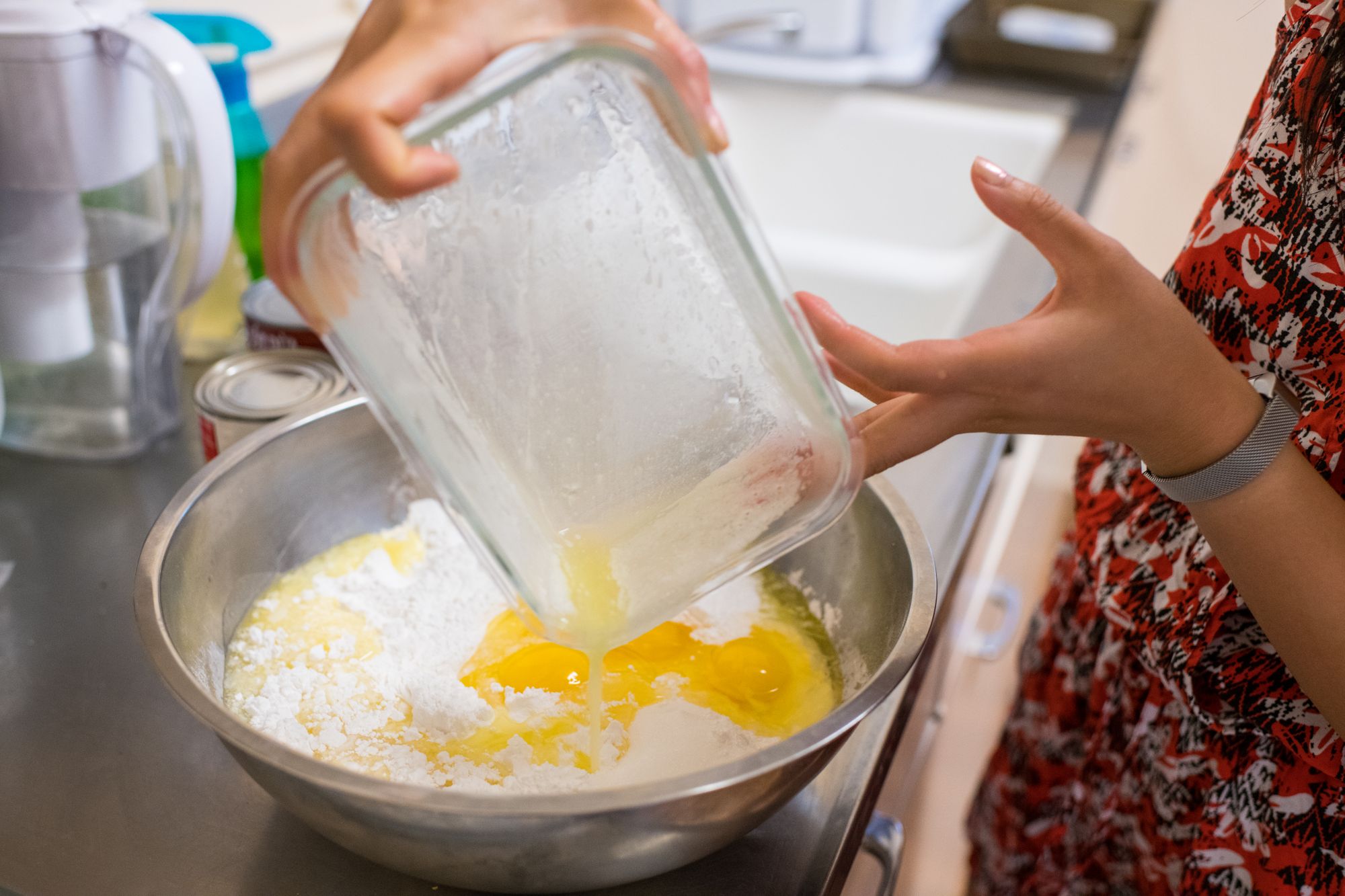 ...evaporated milk...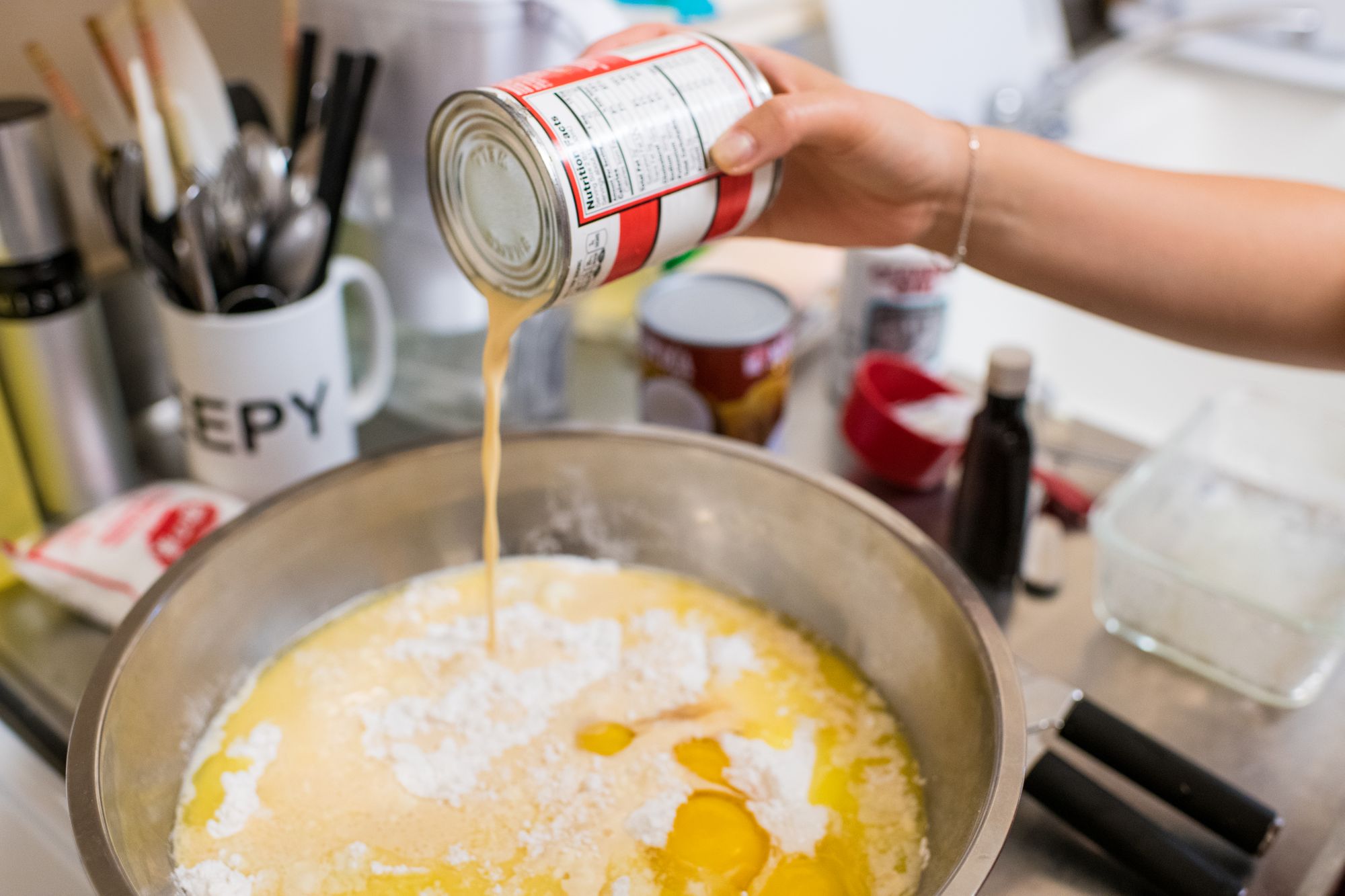 ...and coconut milk.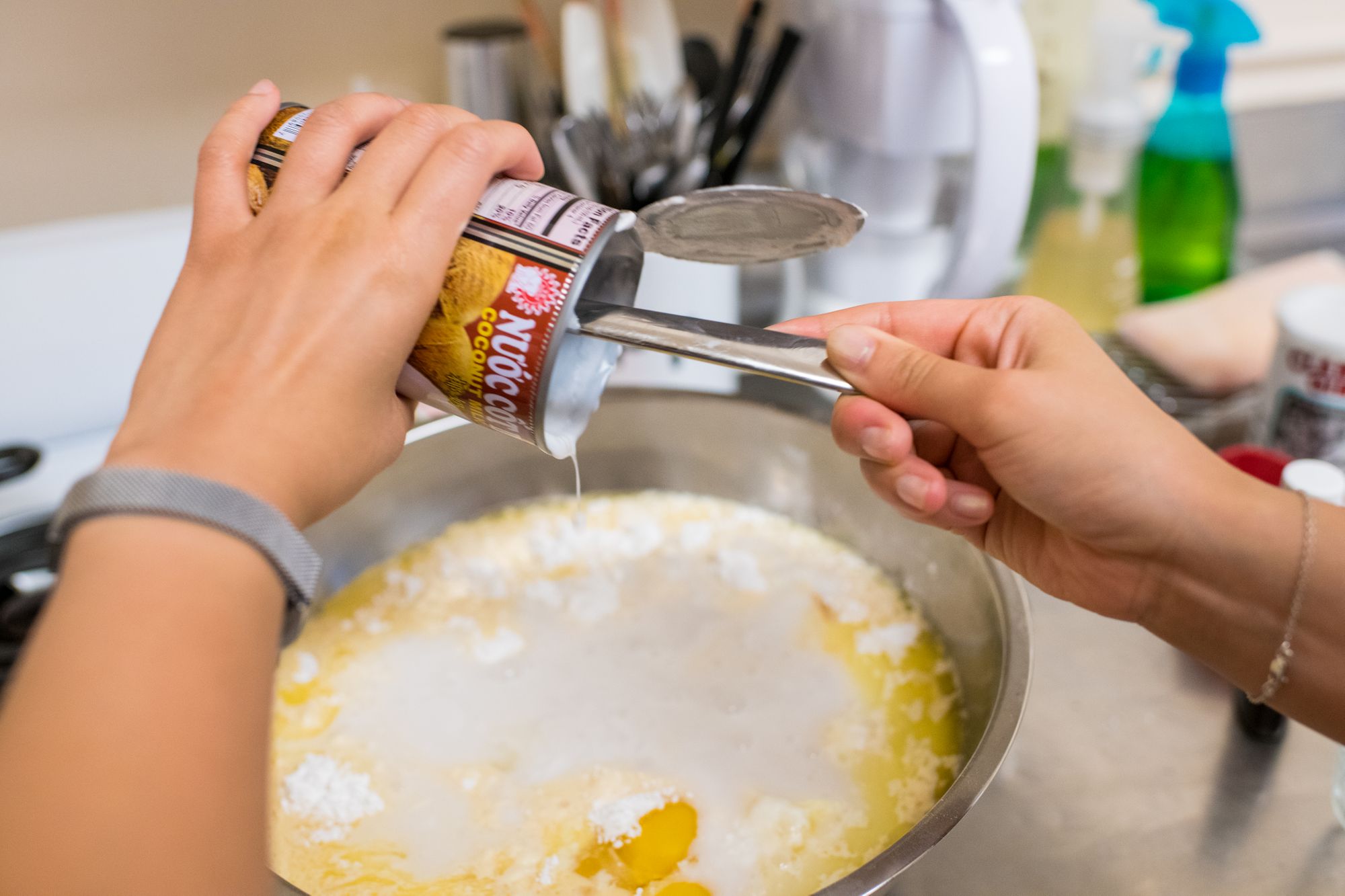 Mix it all together until the batter is super smooth.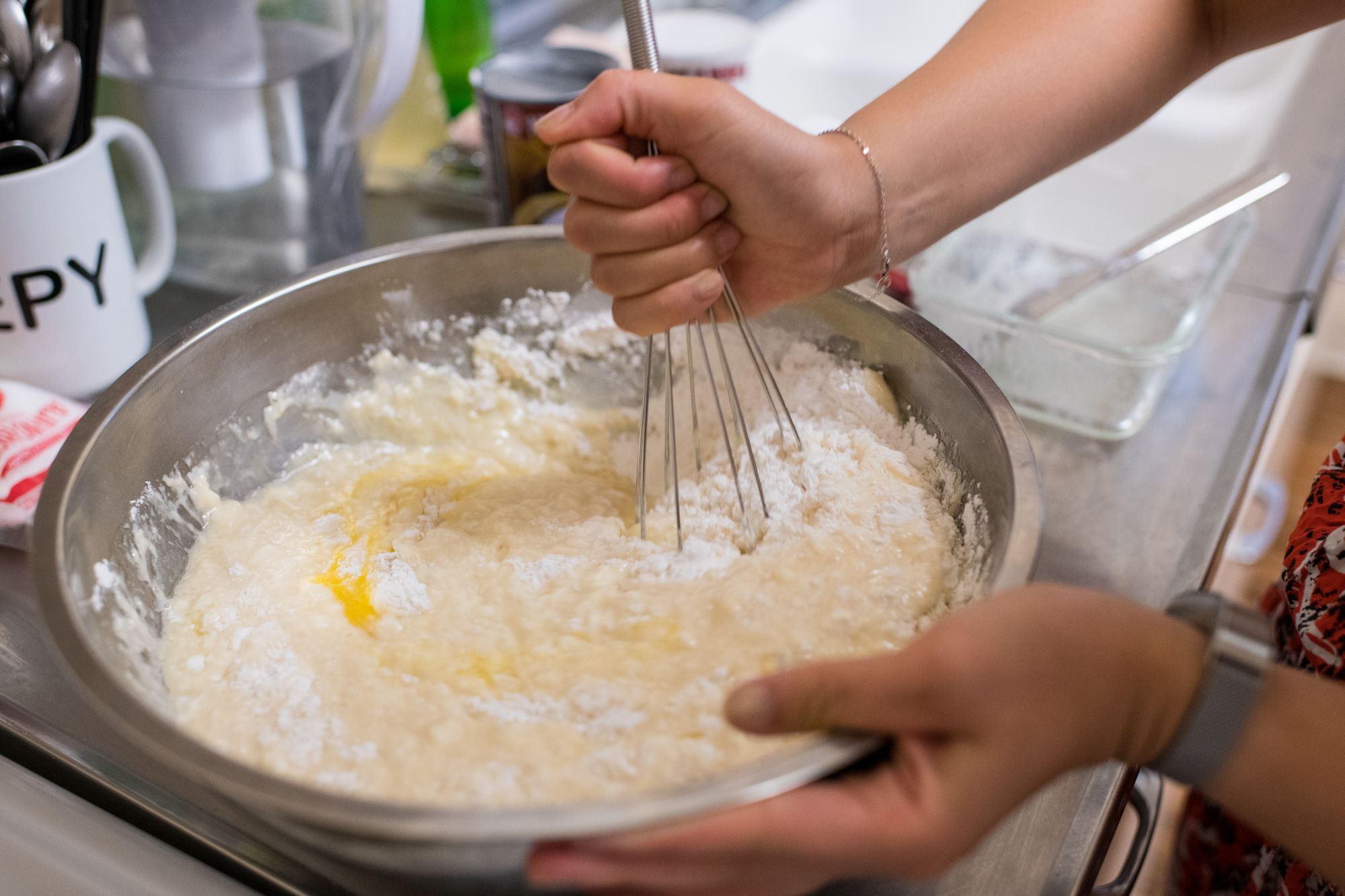 Grease a 9x13 pan and line it with parchment paper to make the butter mochi easier to remove when it's done baking.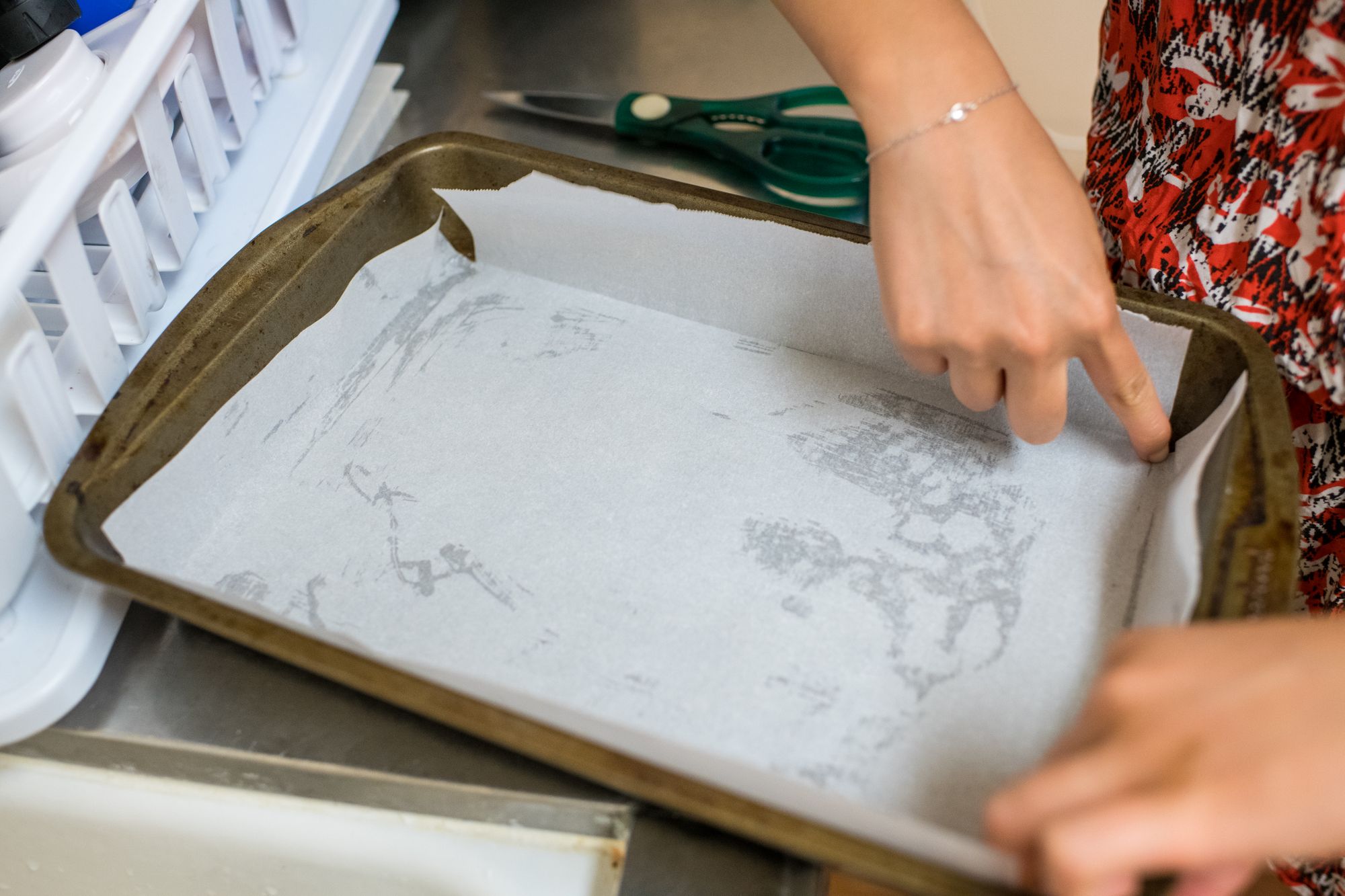 Pour the batter into the pan.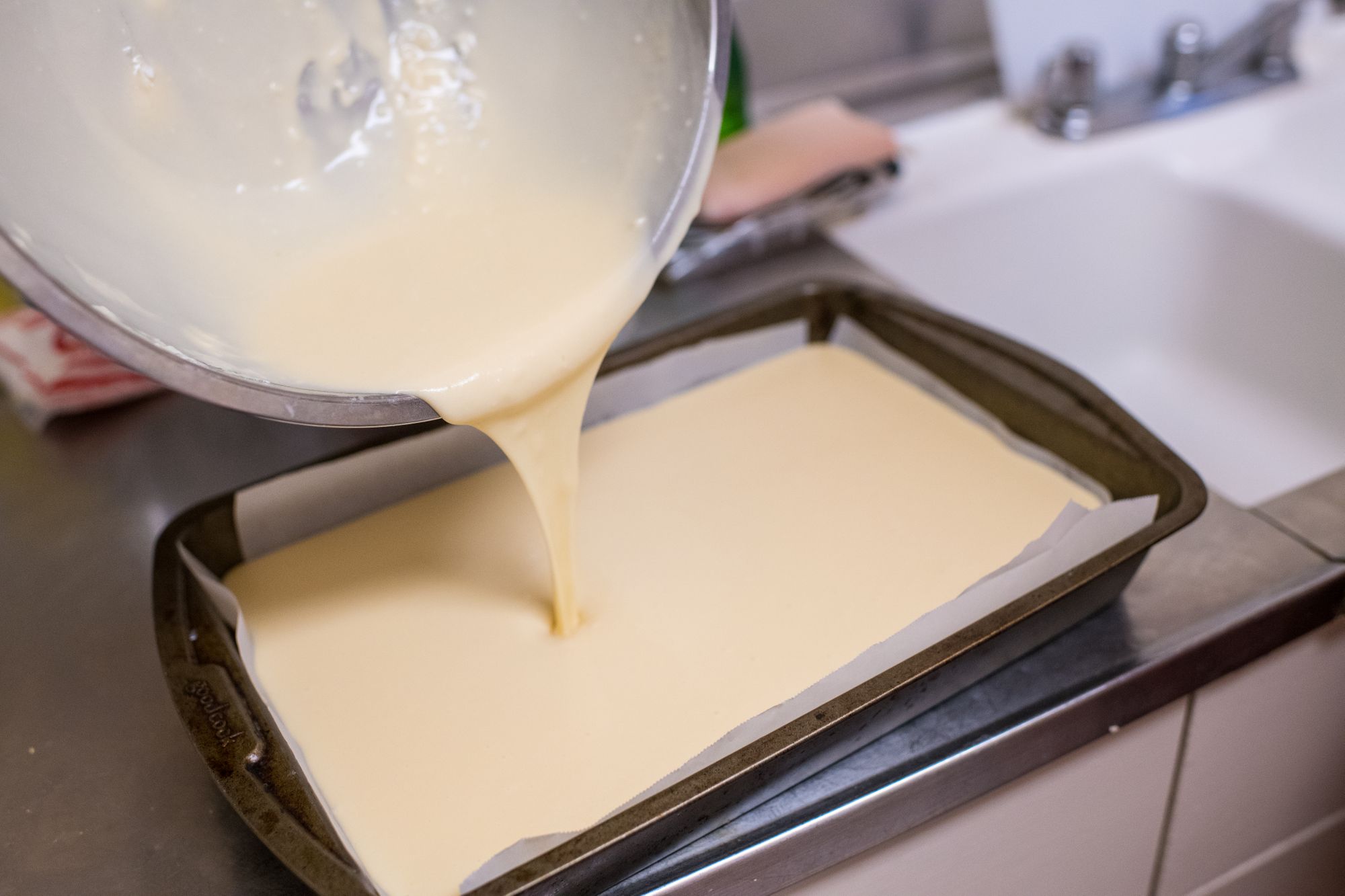 Bake for one hour.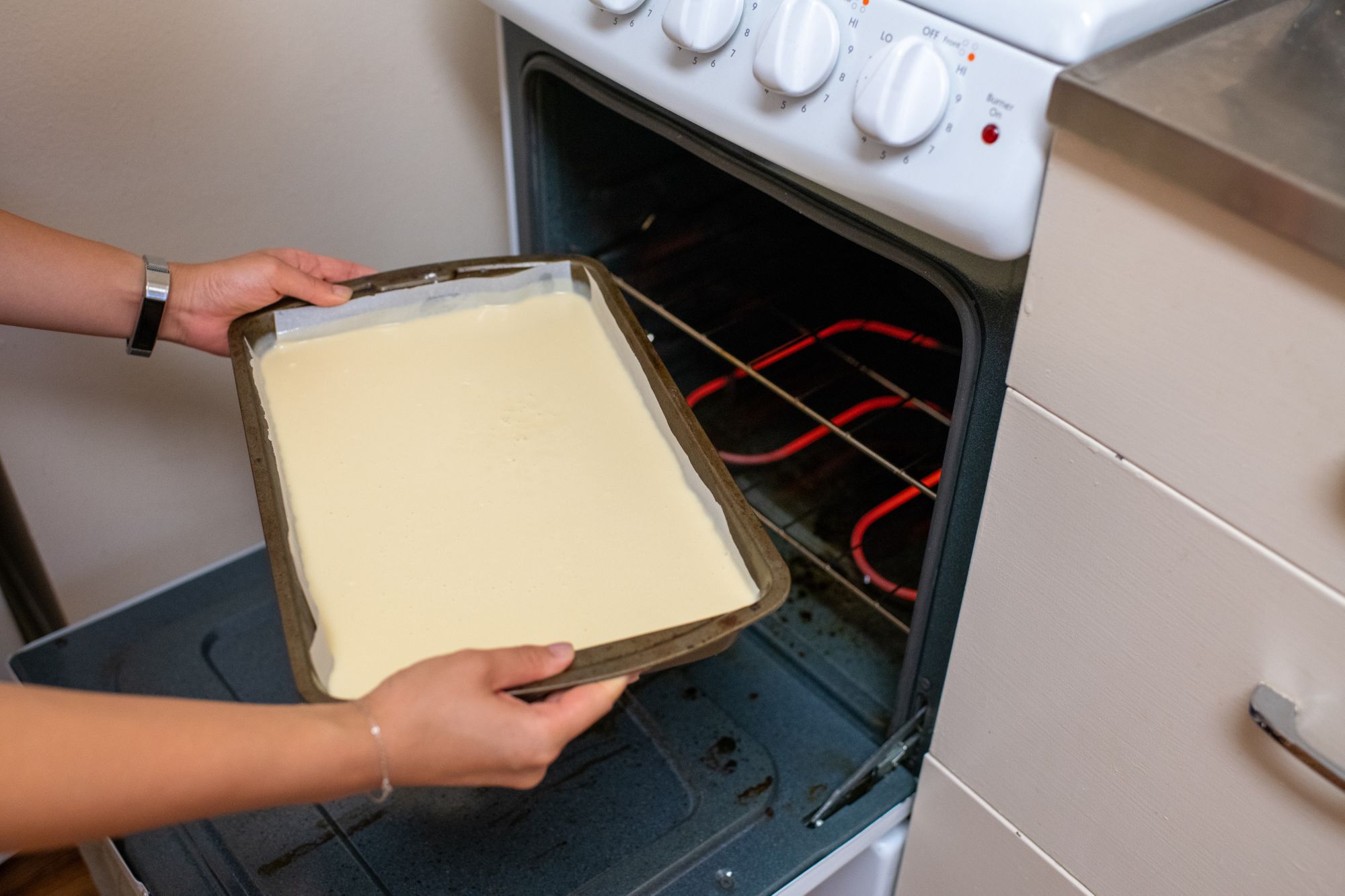 The top will be browned and inside jiggly, but cooked when done. Slice it up into squares, like you would for brownies.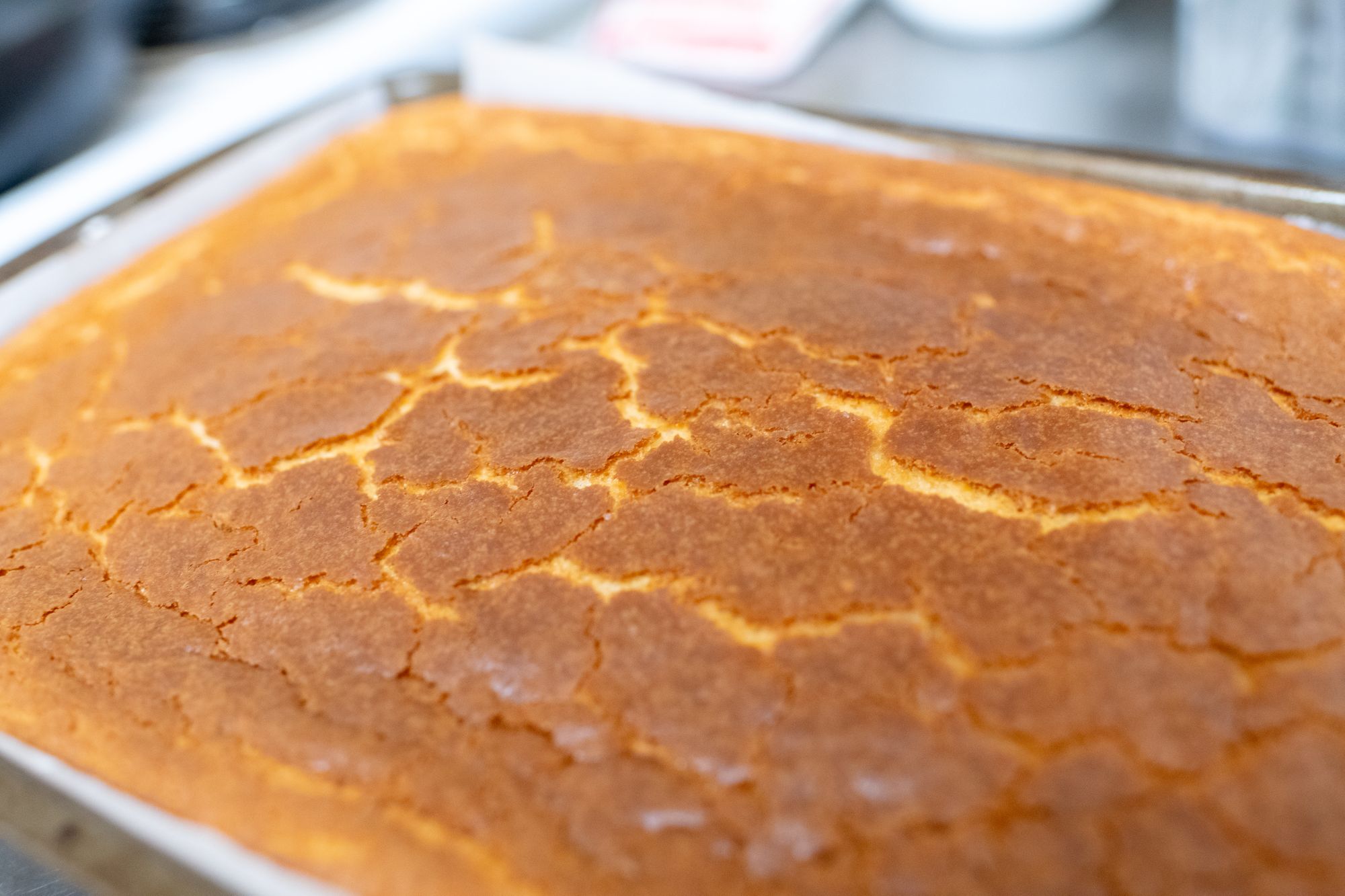 Results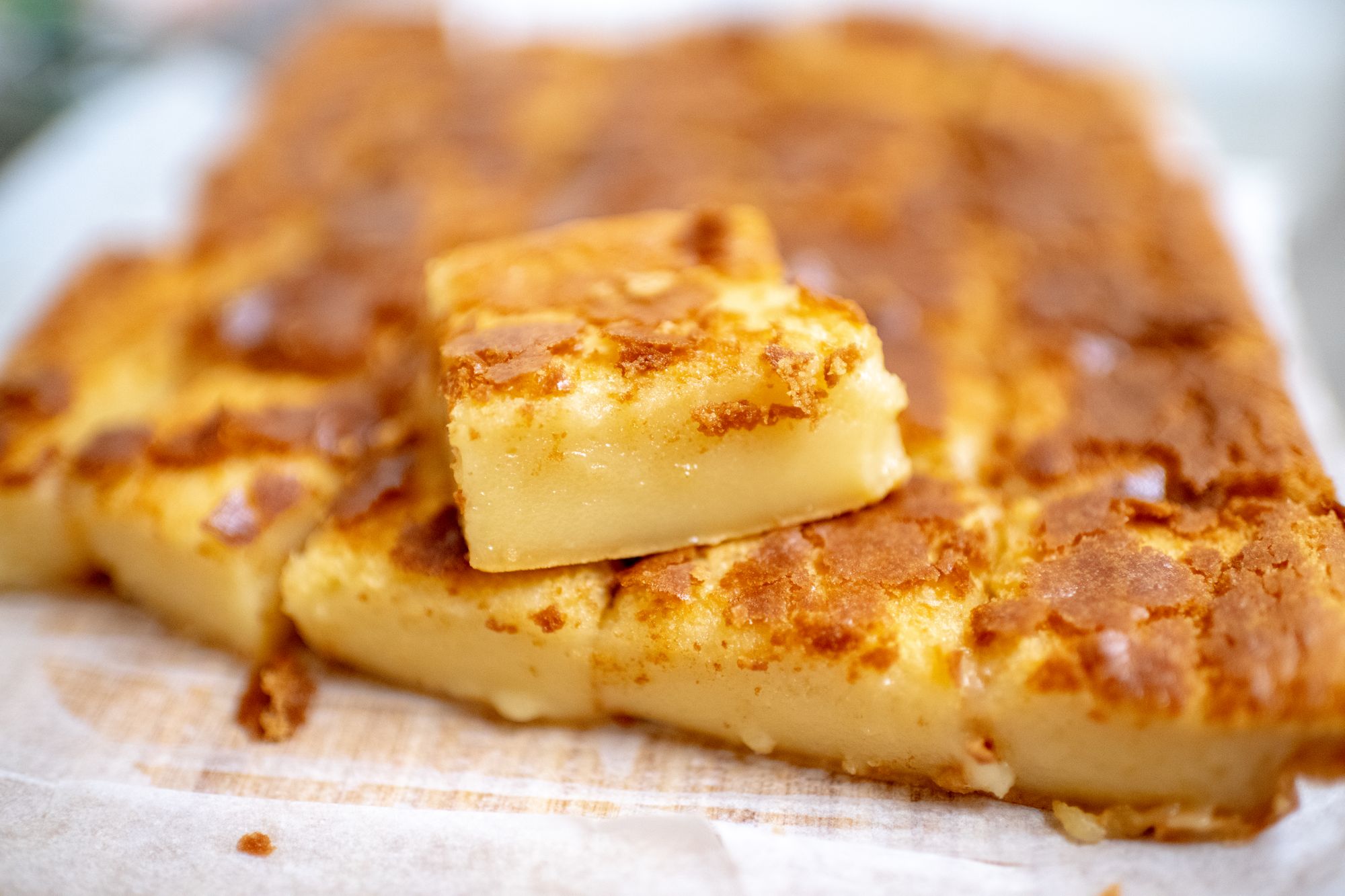 My favorite is the browning on the top that is sweet and cake-like, and the mochi has that sticky/chewy texture that we love.
I love how this recipe is a dump-and-go, and the ingredients are really easy to find and you can store most of them in your pantry for emergency times when you need to bring a treat to a party.