Cacio e Pepe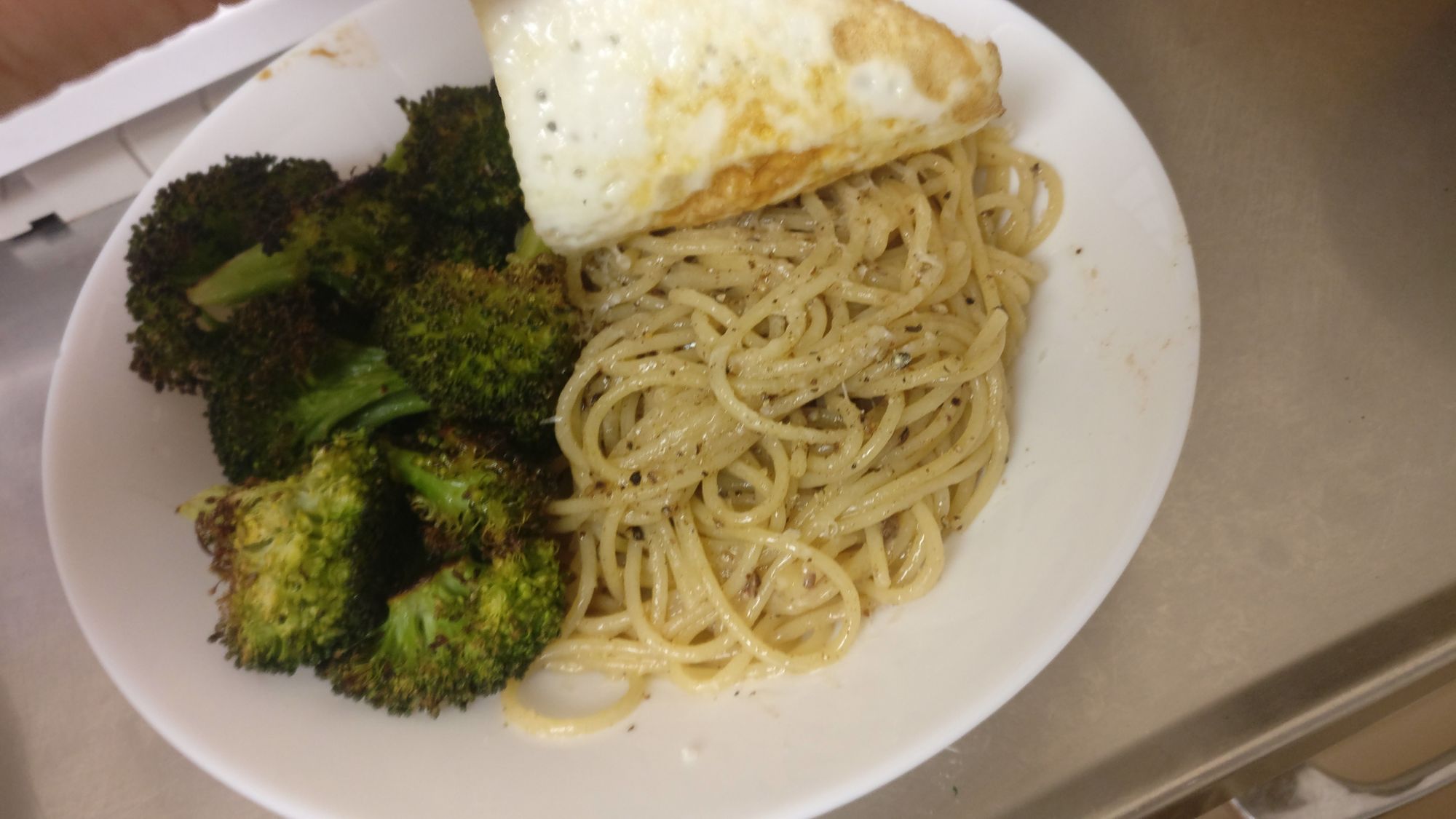 Perfect for a lazy dinner where you can't be bothered to whip out tons of ingredients to wash, prep, measure out, or whatever. It's just pasta, cheese, and pepper.
Adapted from bon appetit: https://www.bonappetit.com/recipe/cacio-e-pepe
---
Ingredients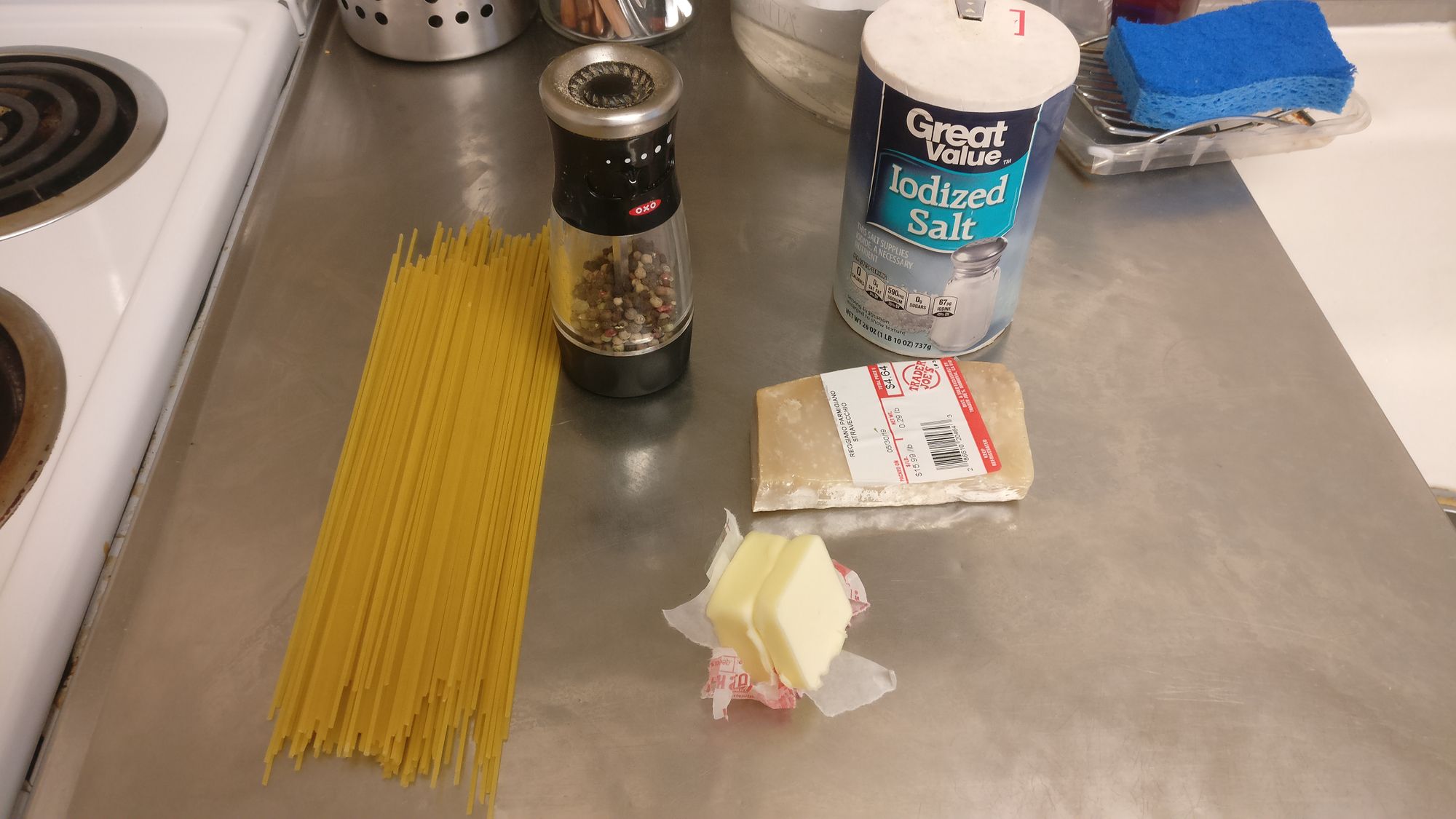 salt to season the pasta water
spaghetti (I used half the pack)
3 tbsp unsalted butter
1 tsp black pepper
1 cup parmesan (though the real deal uses pecorino)
Methodology
Bring water to boil and salt it generously.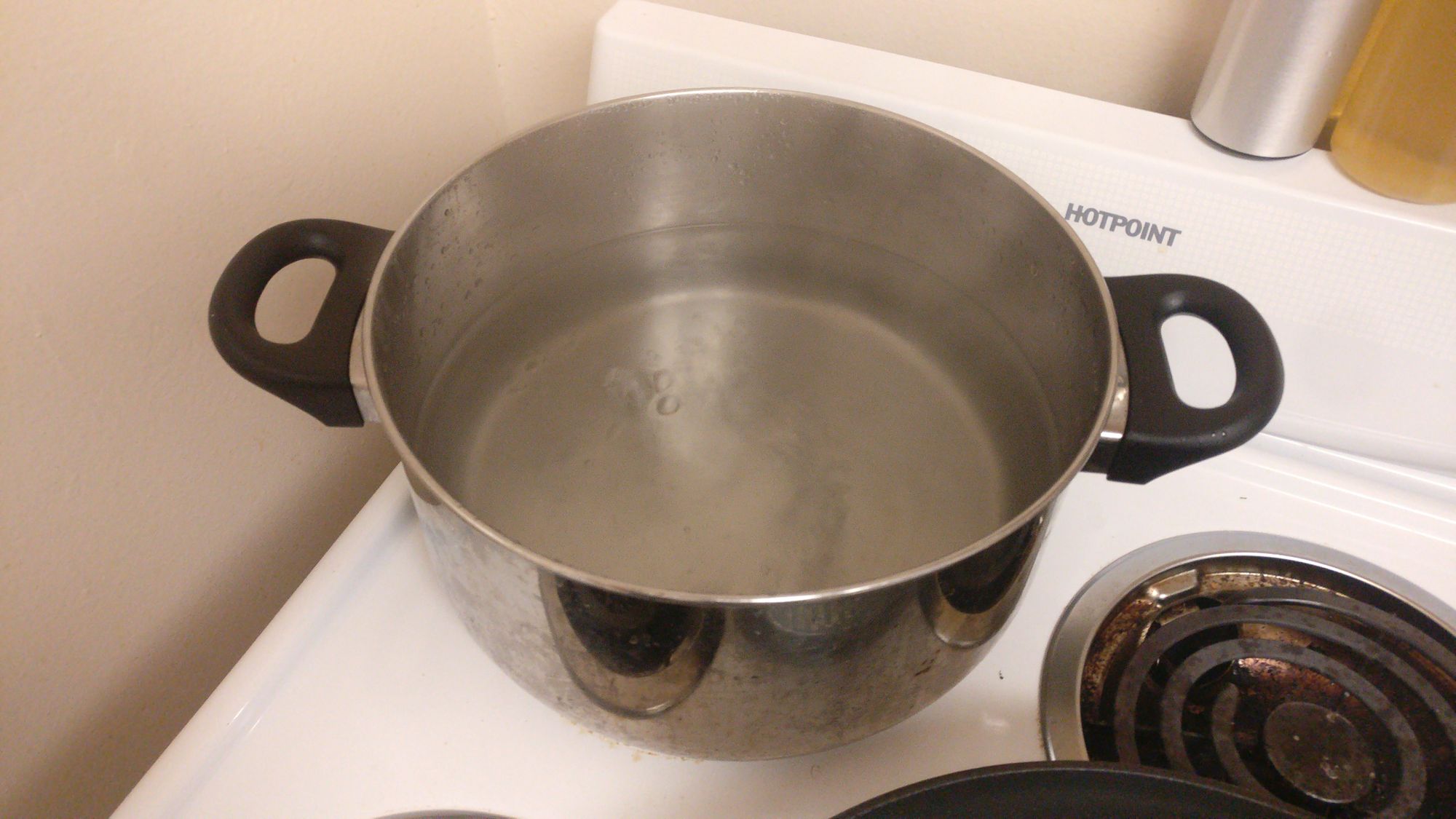 Toss in the spaghetti and cook according to package instructions to keep the noodle al dente.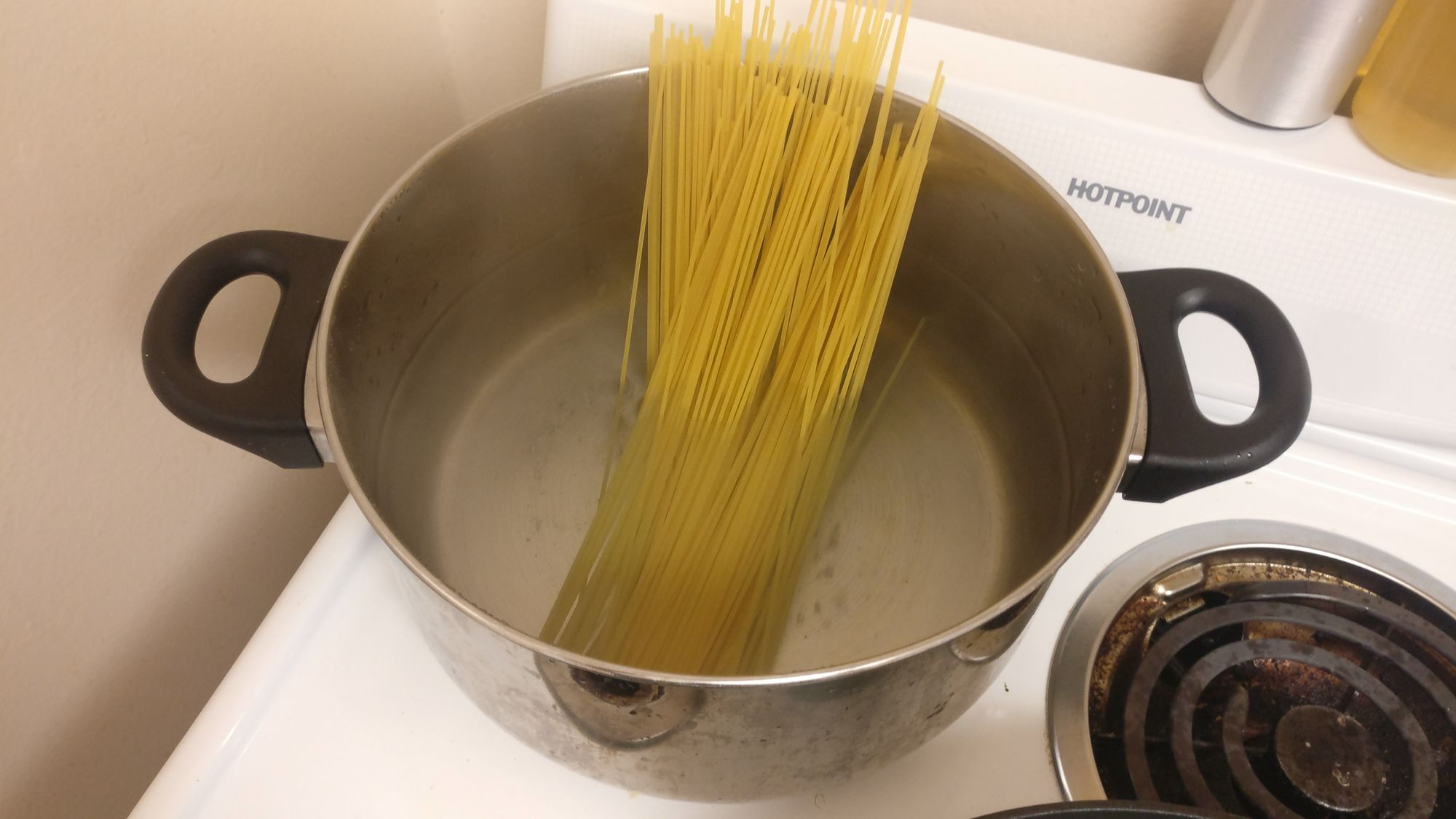 In a separate pan, melt the 2 tbsp of the butter.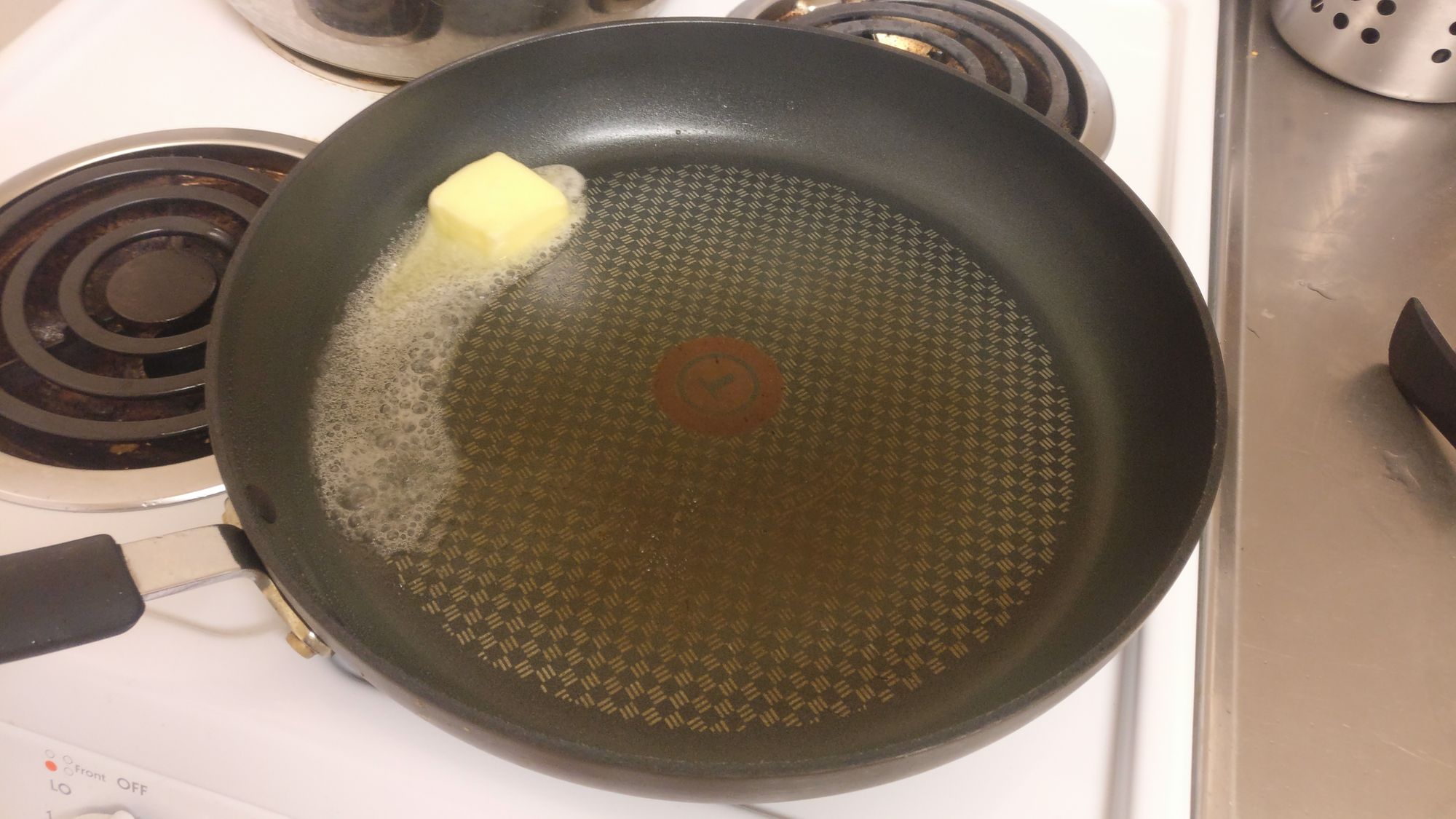 Add the black pepper and toast it gently in the butter.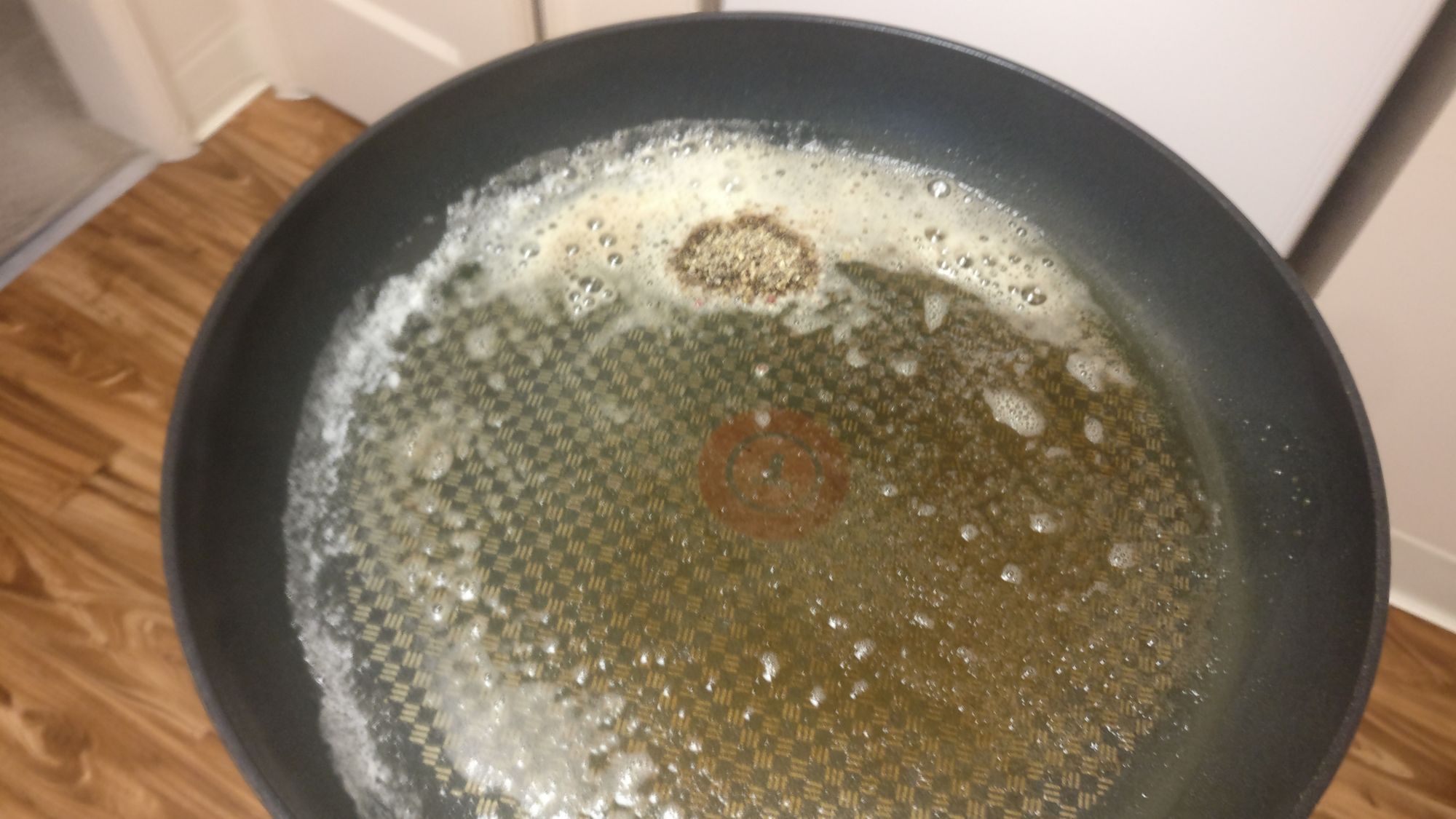 Add 1/2 cup pasta water to the pan to start bringing the sauce to life. Let it simmer and start to thicken.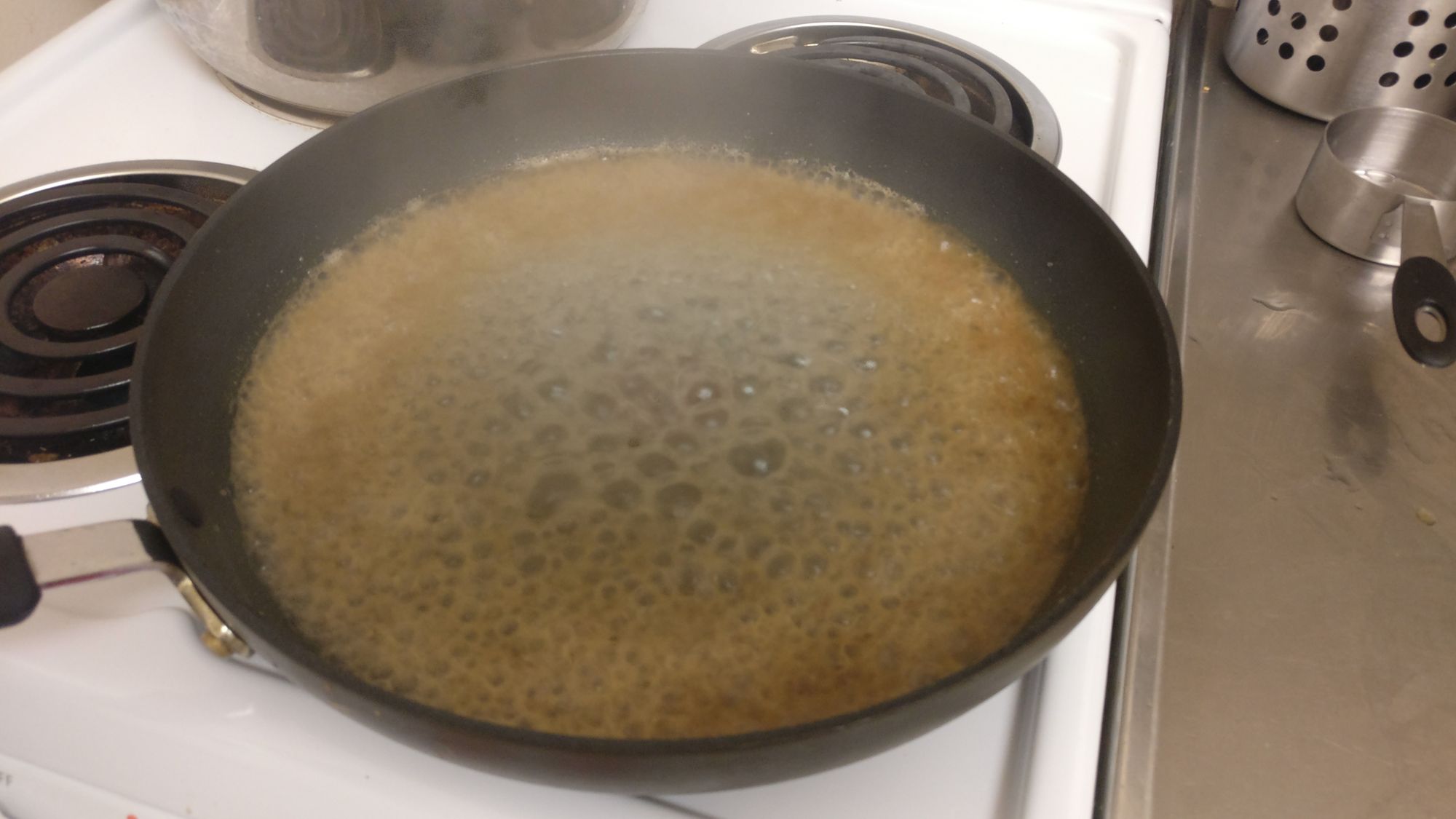 Add the drained pasta and the remaining tbsp of butter.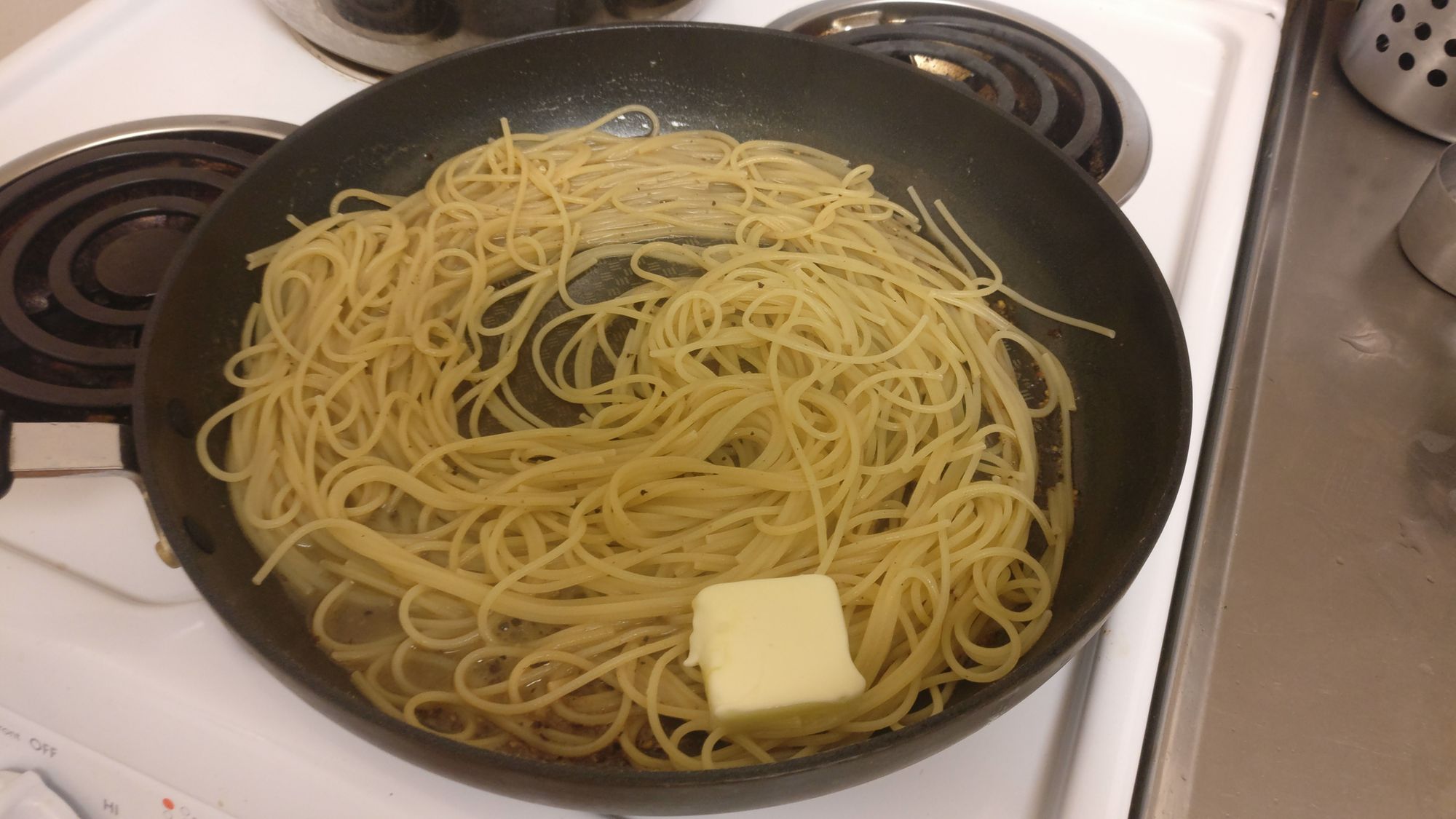 Add the grated cheese, and toss everything to combine.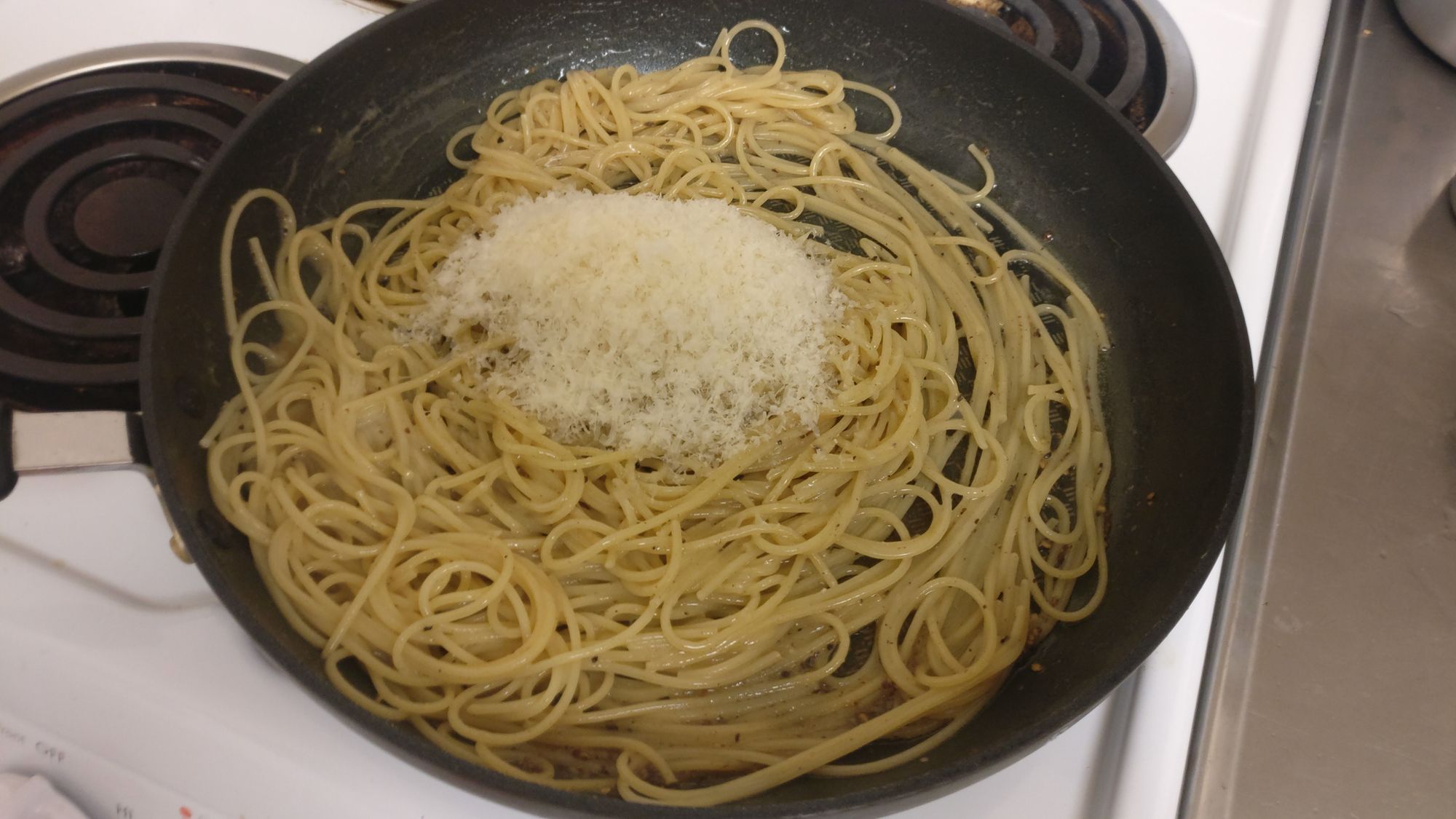 Serve up and top with extra black pepper and grated cheese.
Results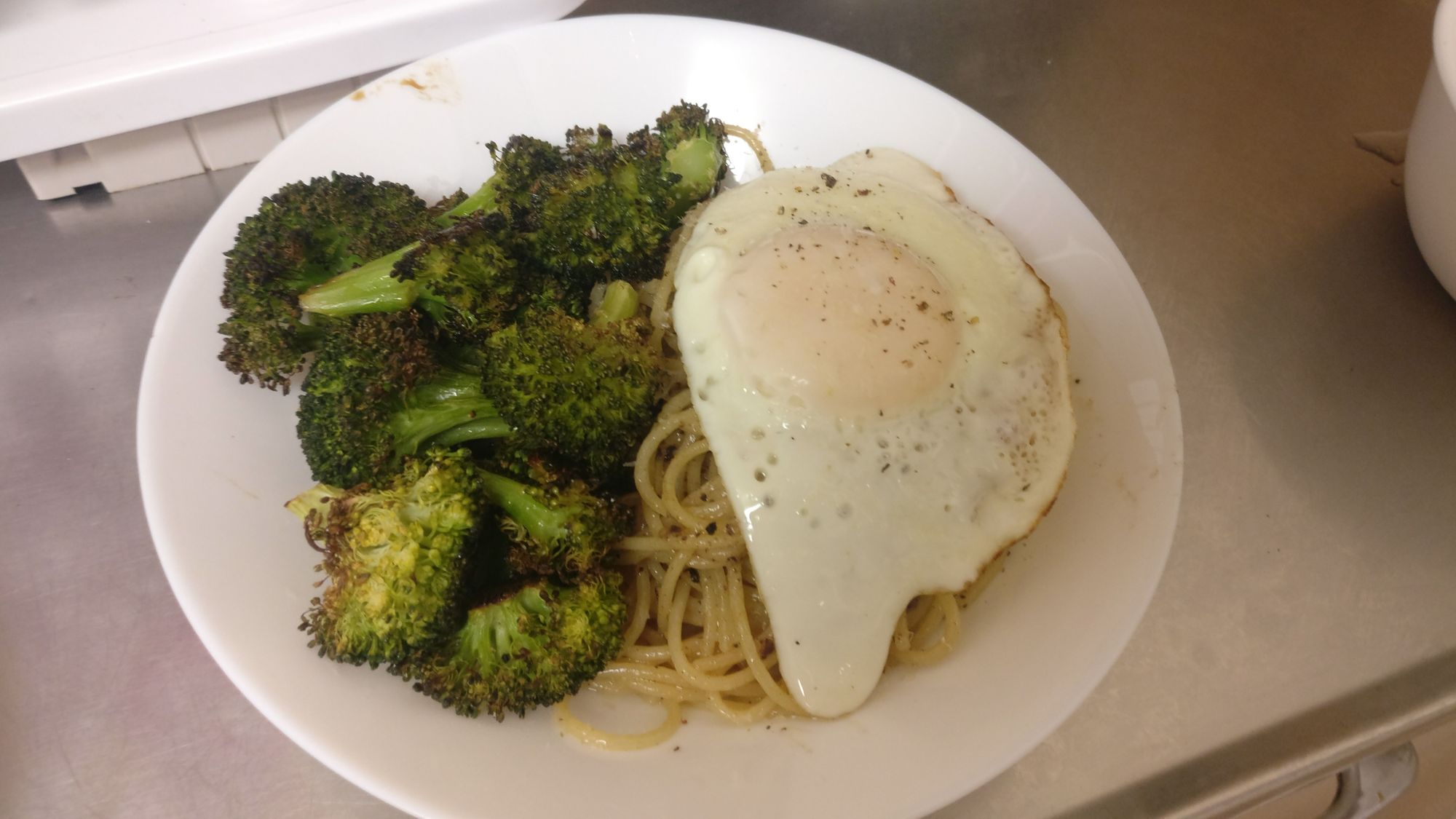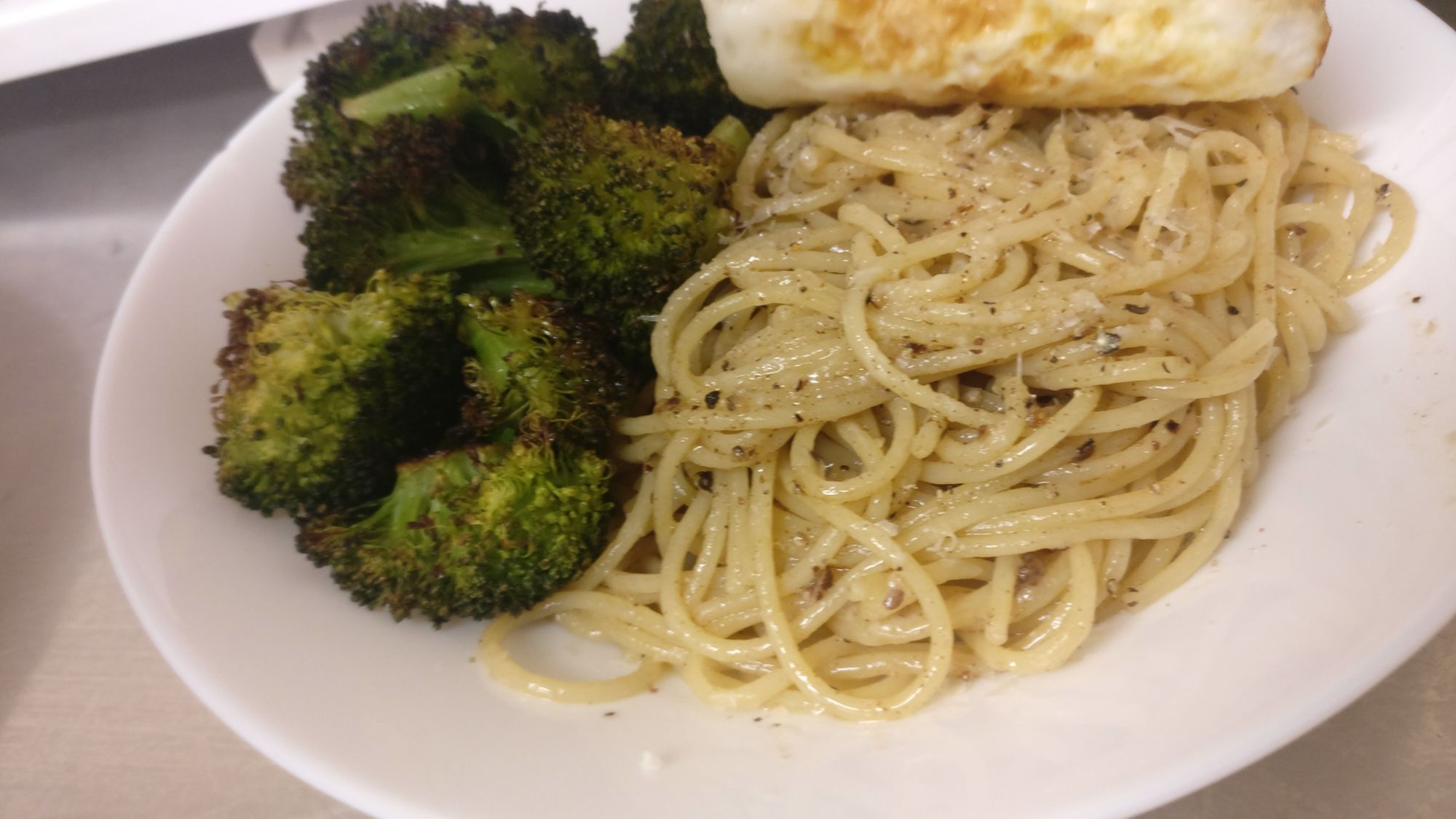 In the end, I rounded out the dinner with some roasted broccoli to pop in greens and also an easy over egg for protein...which also ended up being delicious, because you could mix the egg yolk with the pasta...
It was super quick and super simple and kind of like a grown-up mac & cheese. I'll definitely be making this again on a day I want to cram in the carbs.