Cauliflower Crust Pizza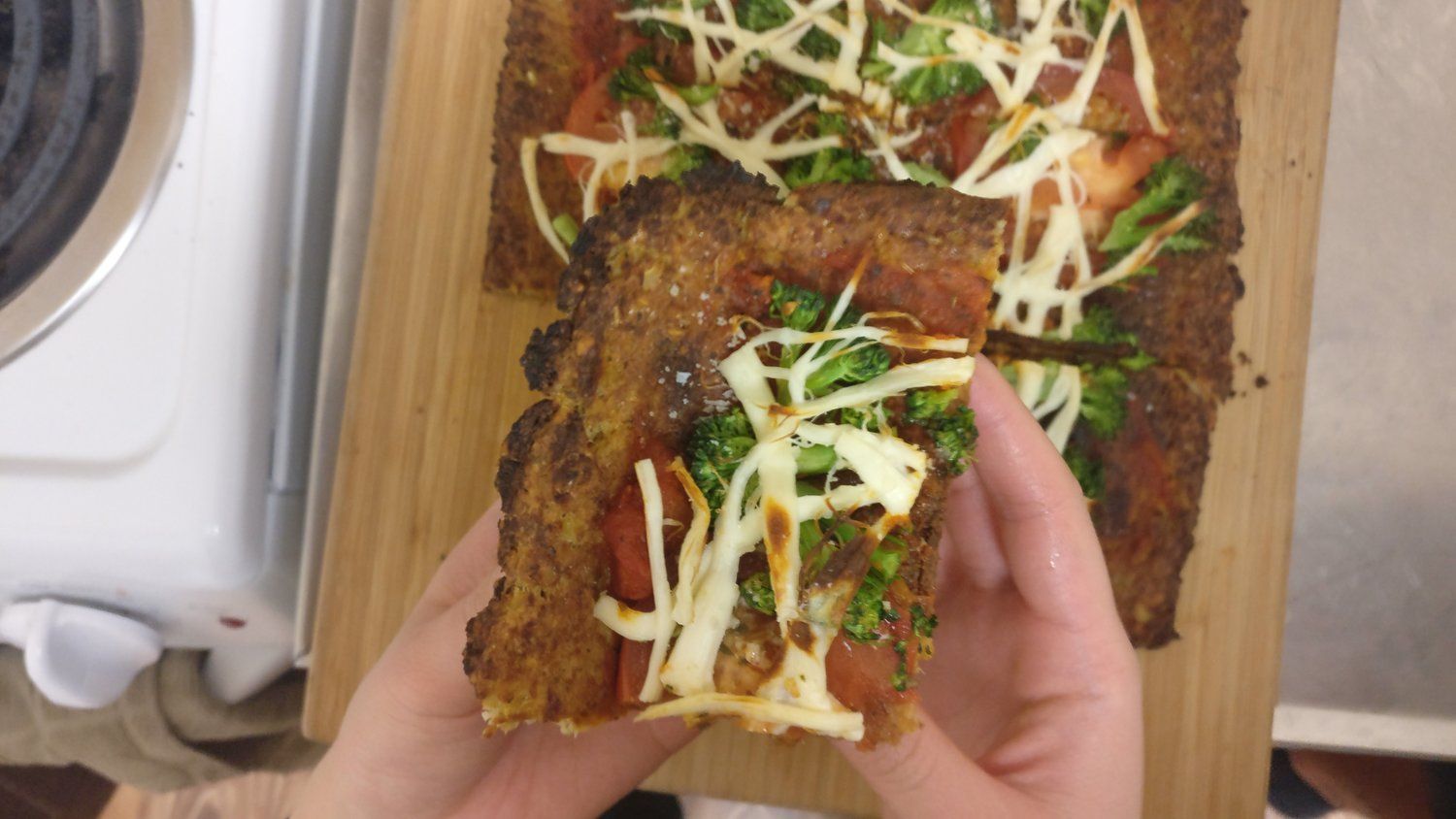 This is a high effort dish, but totally worth it if you're trying to eat fewer carbs or calories or are just trying to incorporate more vegetables into your diet or switch things up.
I had been doubtful that this could actually be good for a while, so I'd been putting off making this, but I think i absolutely will when the next pizza craving hits.
---
Ingredients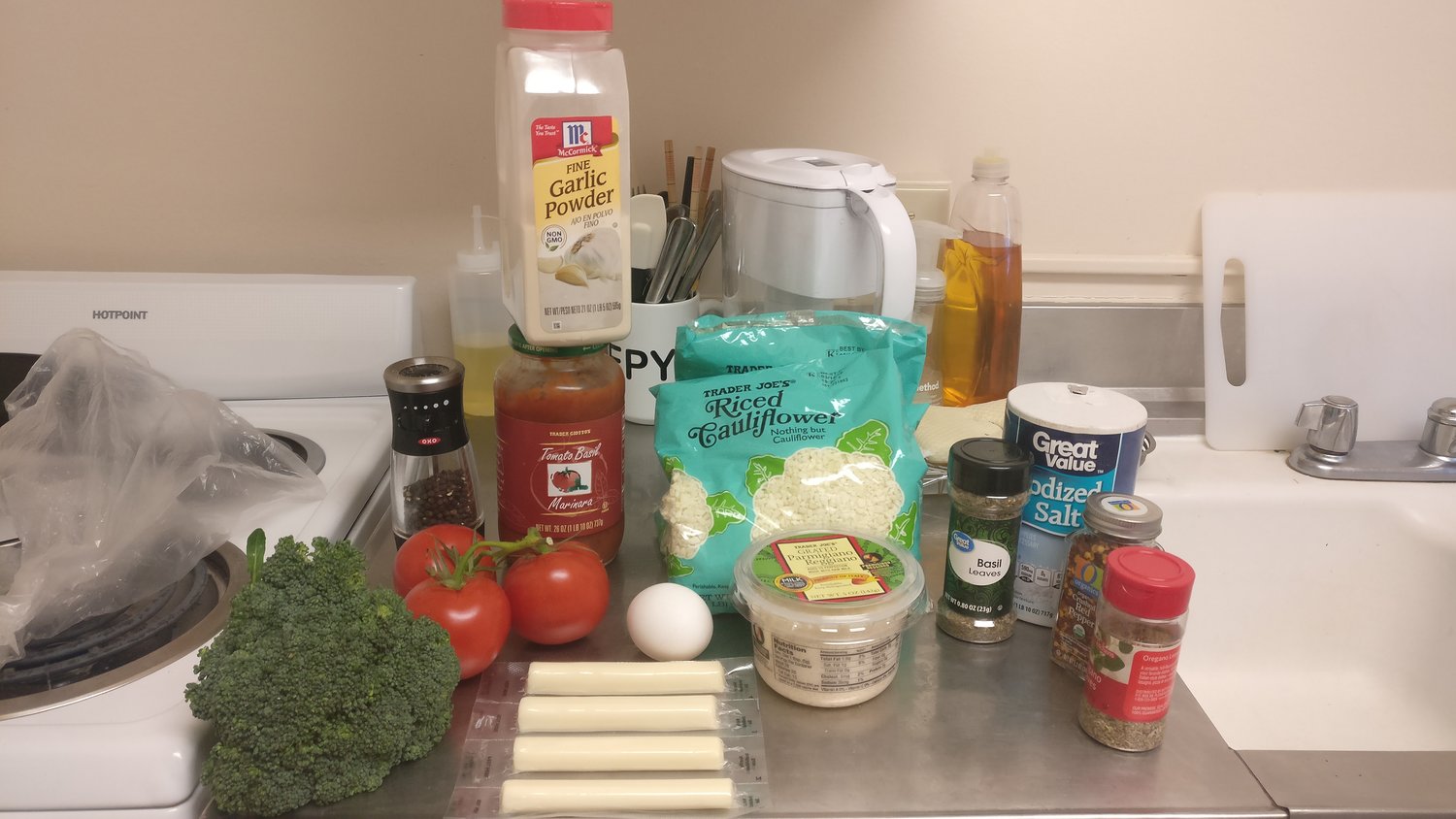 6 cups of cauliflower rice (if buying from Trader Joe's, that ended up being 1.5 bags)
1 egg
1/2 tsp dried oregano
1/2 tsp dried basil
1/8 tsp salt
1/4 tsp ground black pepper
1/2 cup grated parmesan
1 tsp garlic powder
pizza toppings: I used broccoli, tomato, red pepper flakes, mozzarella, and marinara sauce
Methodology
Preheat the oven to 375F.
Pop the cauliflower into a baking dish/tray and start cooking that in the oven. I let it go for 10 minutes, took it out to mix the cauliflower around, and cooked for another 10 minutes.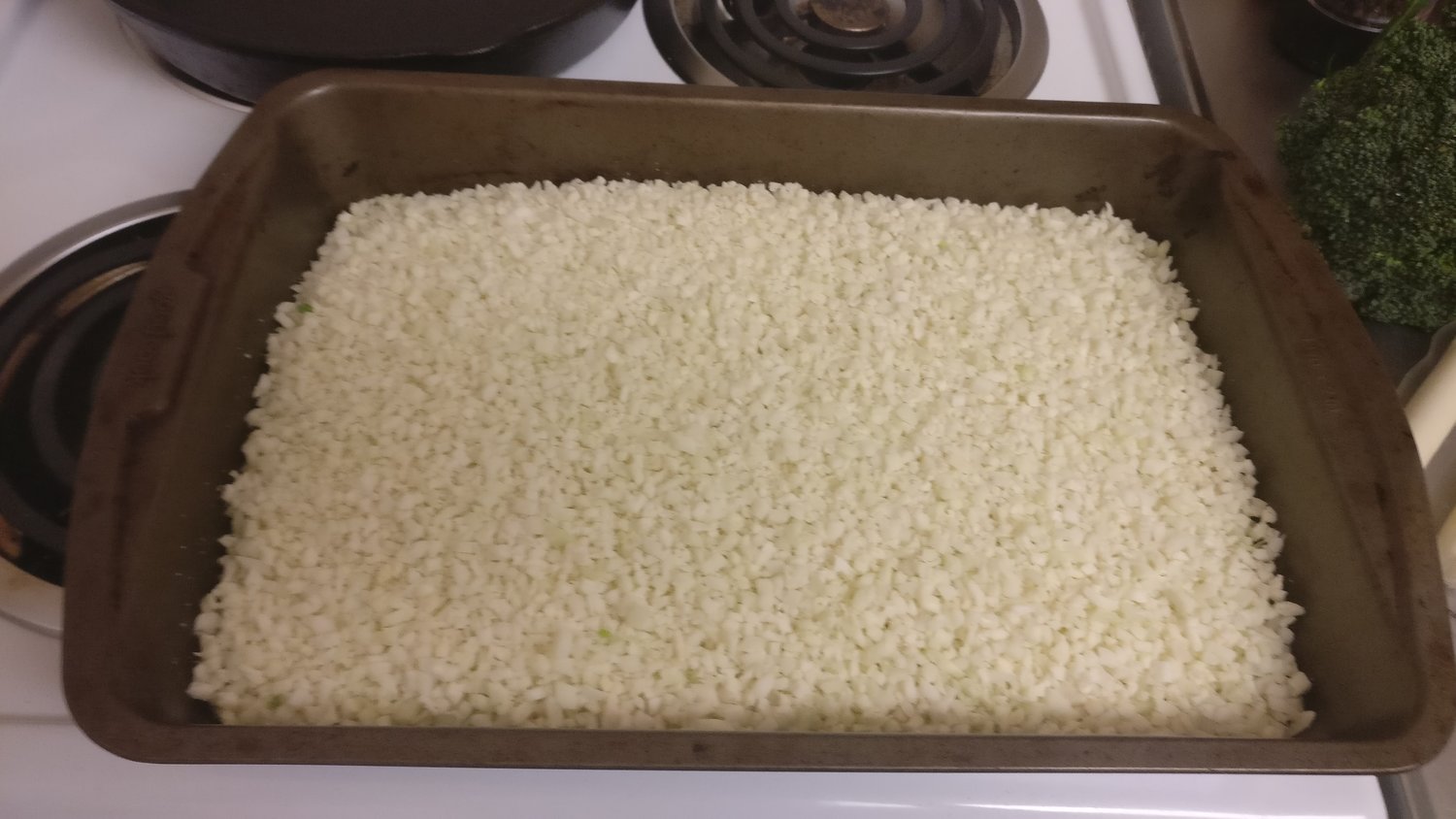 Let the cauliflower cool for a few minutes as you prepare to start milking it. Set up a cheese cloth (or cute daiso cloth with monkeys holding hands) to prepare to squeeze as much liquid as possible out of the cauliflower--kind of like when making cheese or nut milk.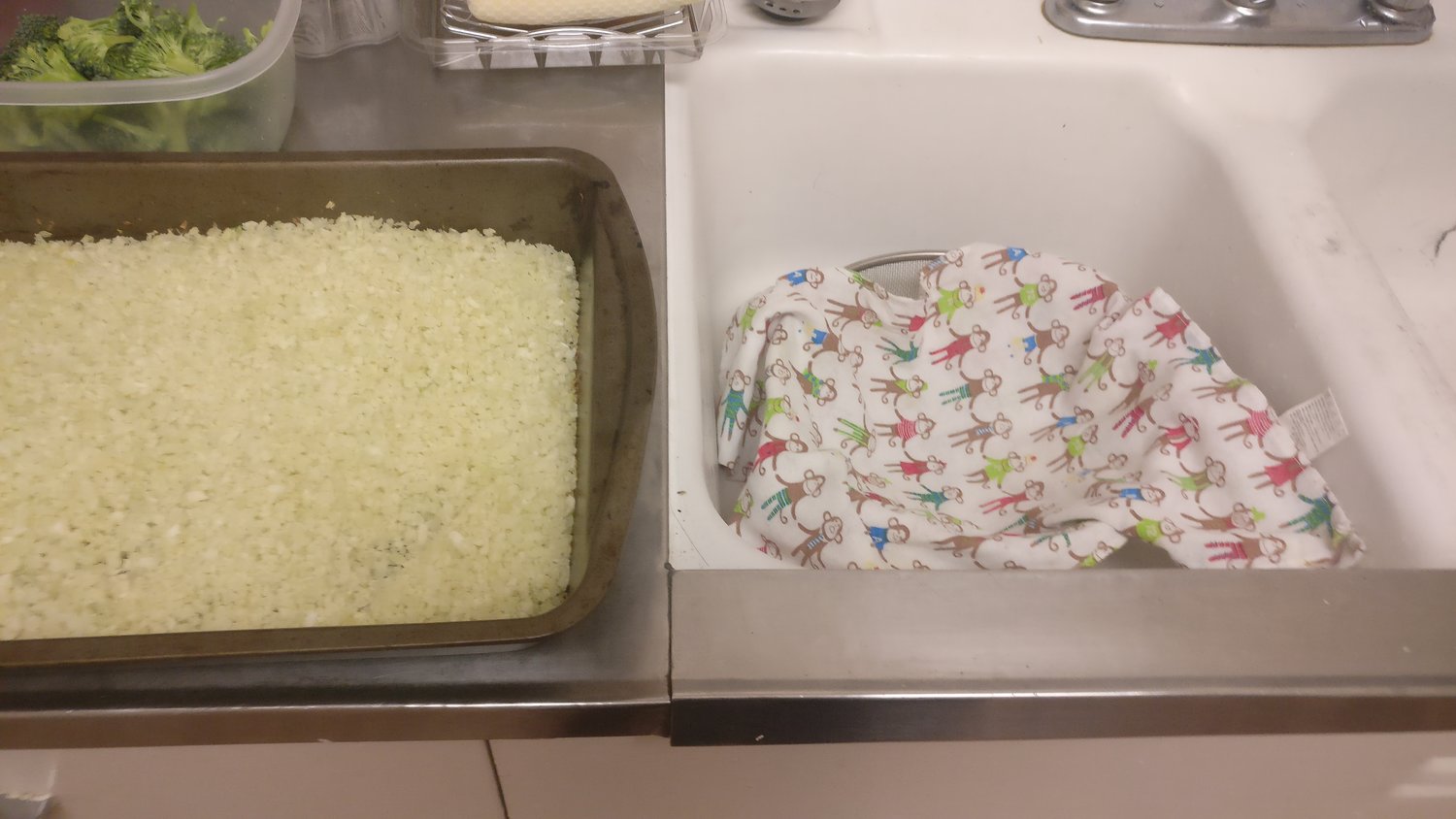 I recommend doing this in batches.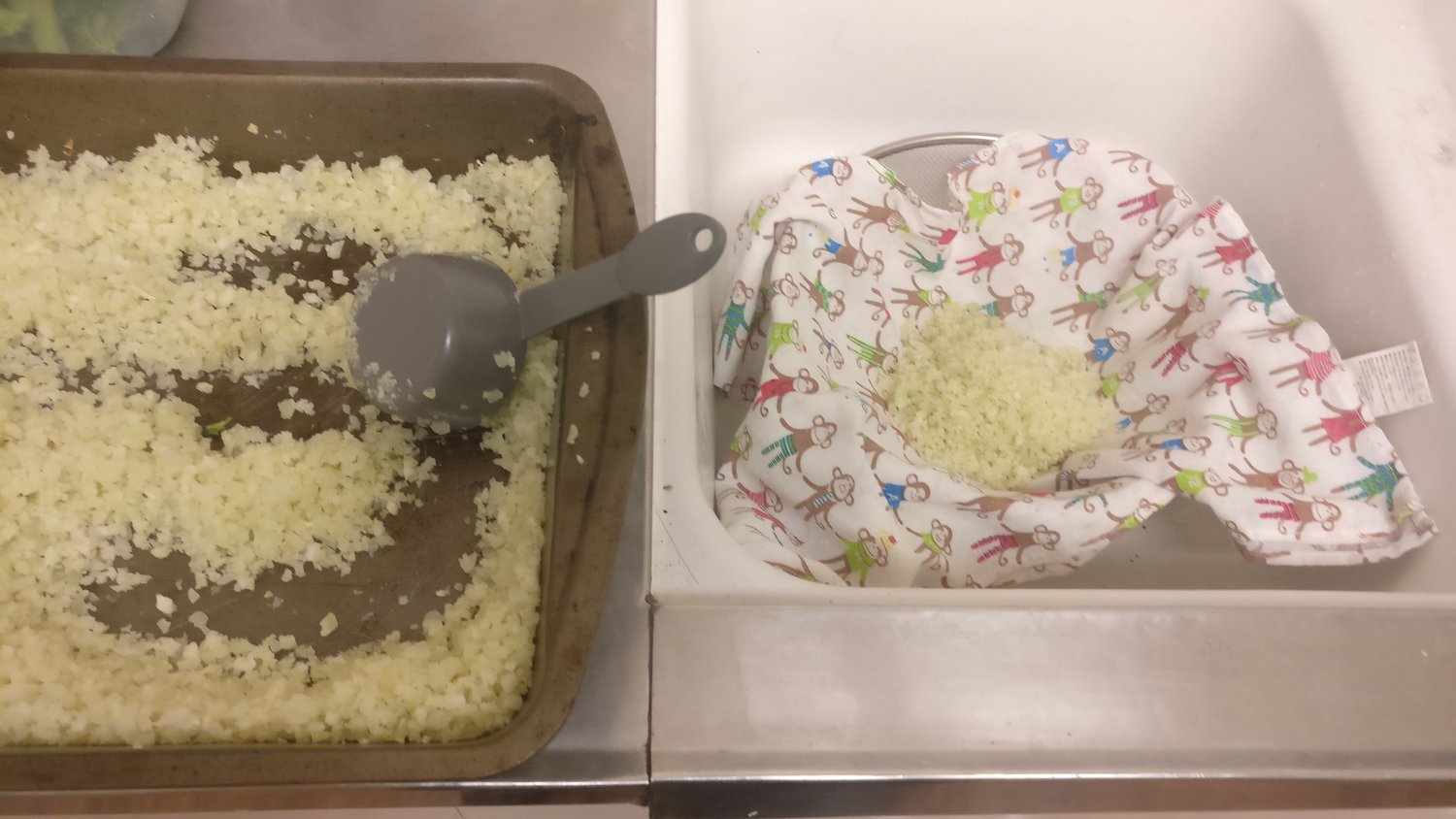 Again, big warning: This will be hot. Let the cauliflower cool a good amount before handling and squeezing.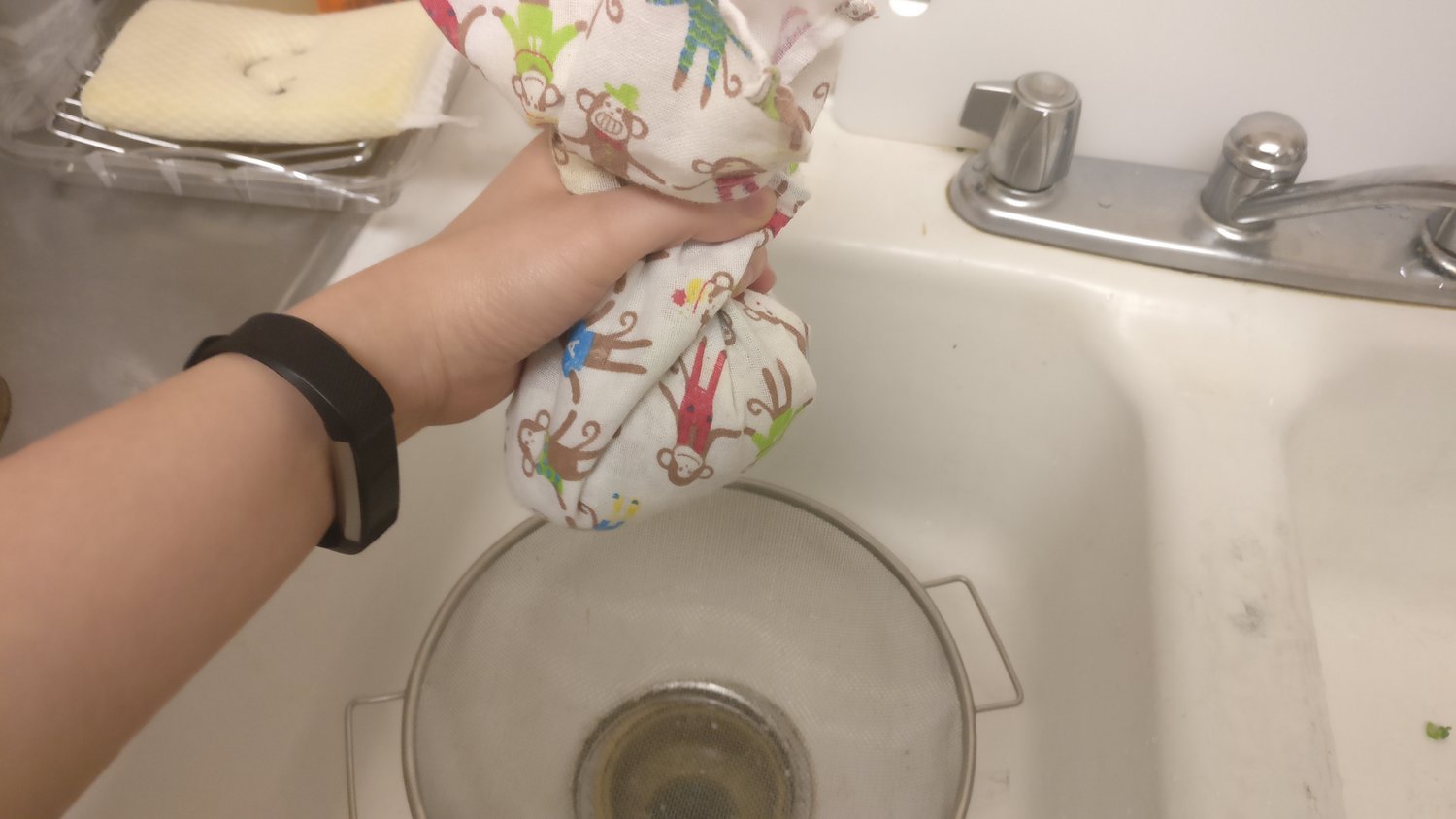 You'll be left with something that looks a lot like dough and very much not like cauliflower! Repeat with all the cauliflower.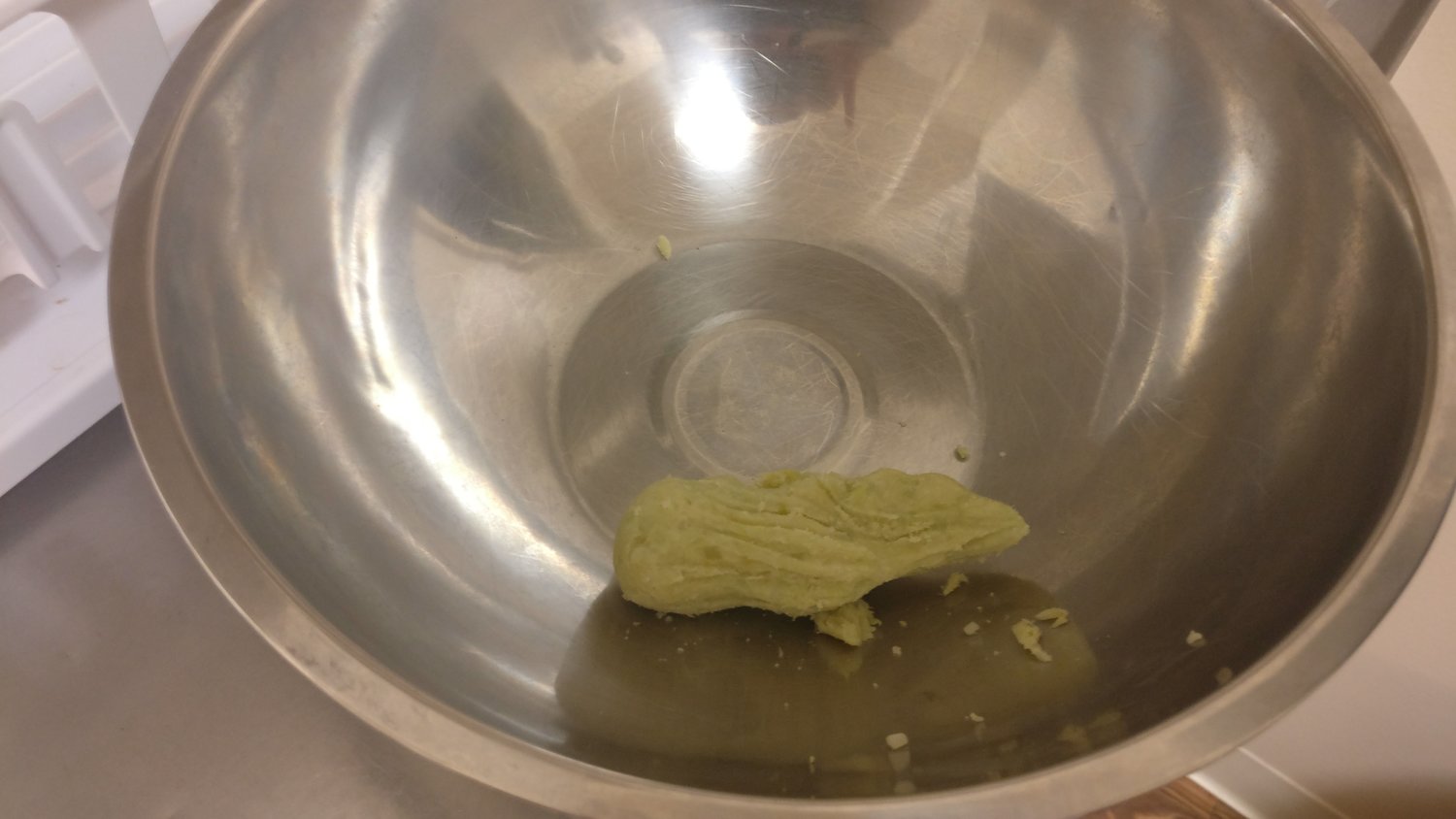 In a separate bowl, combine the egg, spices, and grated parmesan.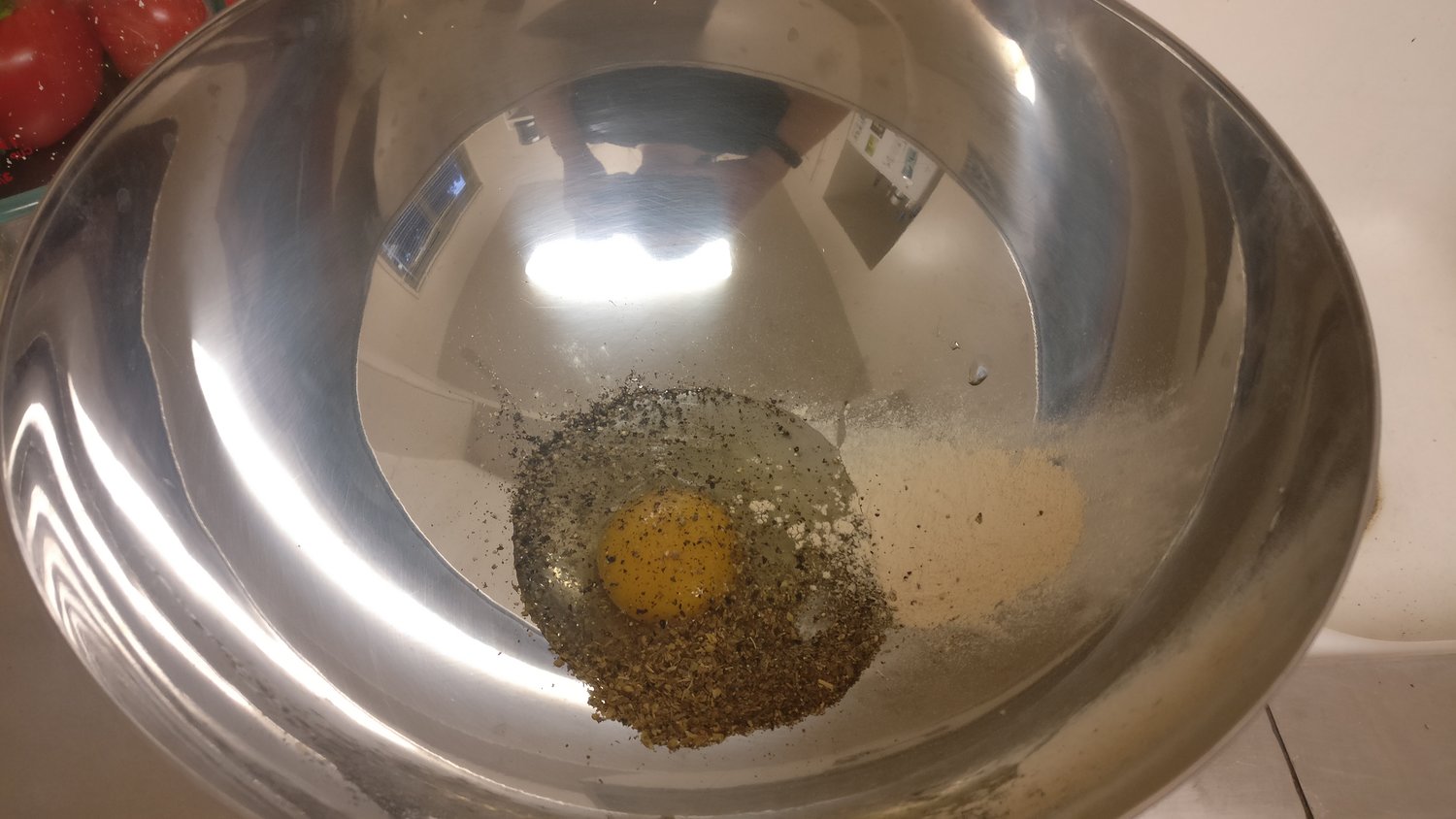 Add in the dried cauliflower-dough and mix until just combined.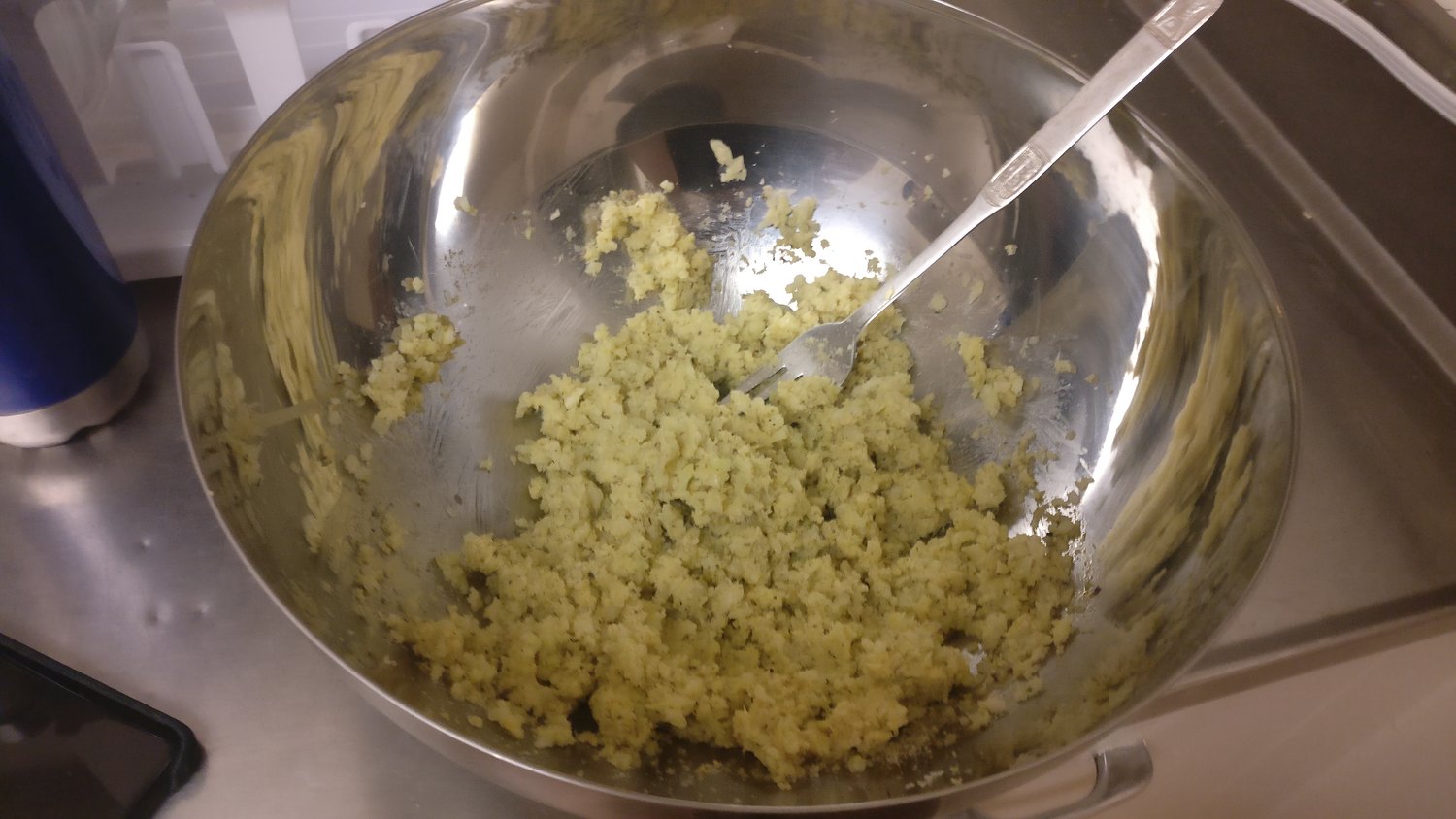 Pat the mixture down into the pizza shape that you desire with your hands. FYI, the crust cooks down a lot when it gets baked, so I'd recommend going 1/4-1/2 inch thick at the thinnest.
Increase the oven temp to 450F, and when it is ready, bake for 20 minutes on one side, flip, and bake for another 5 minutes.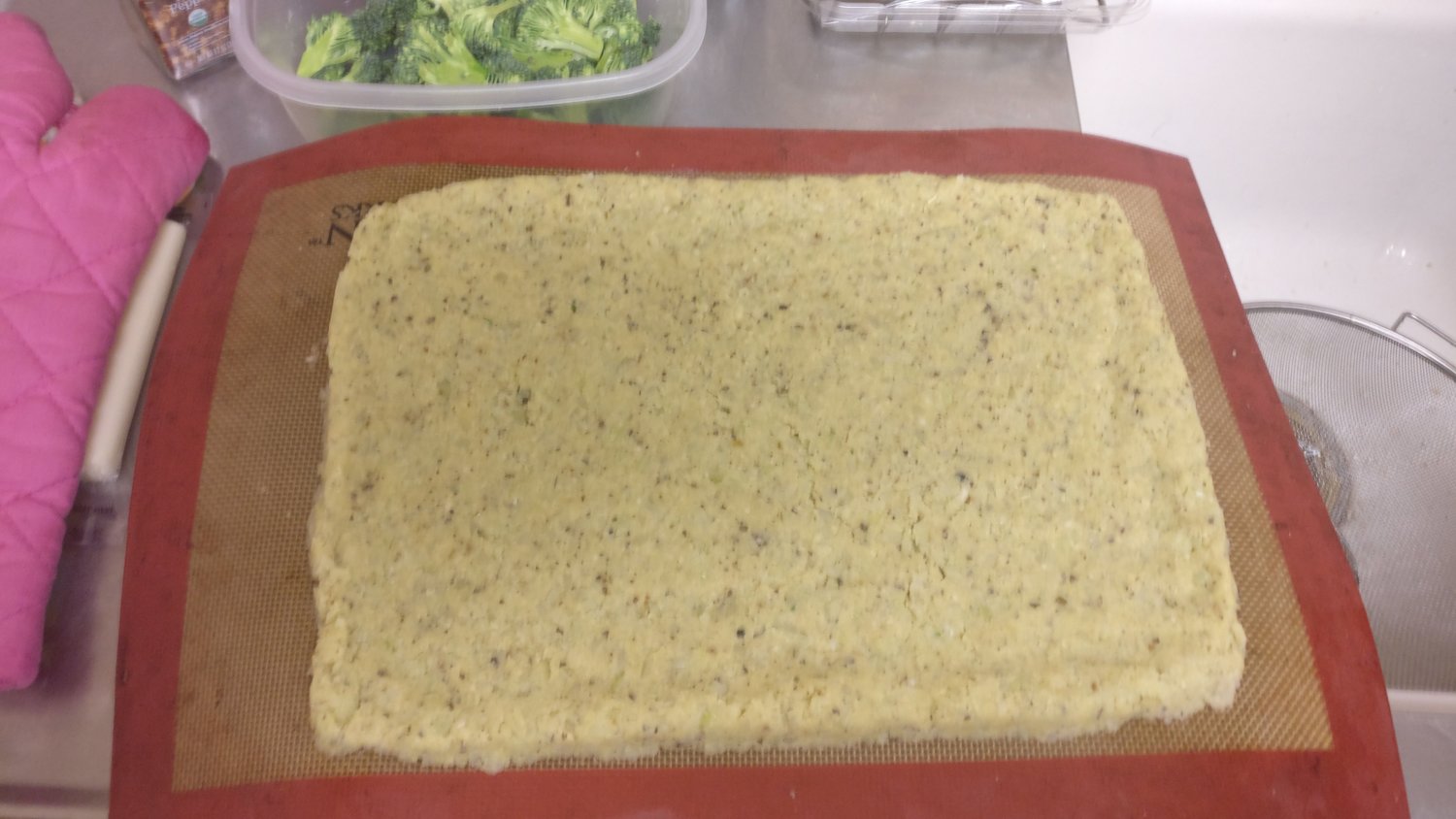 While everything is baking, prep your toppings!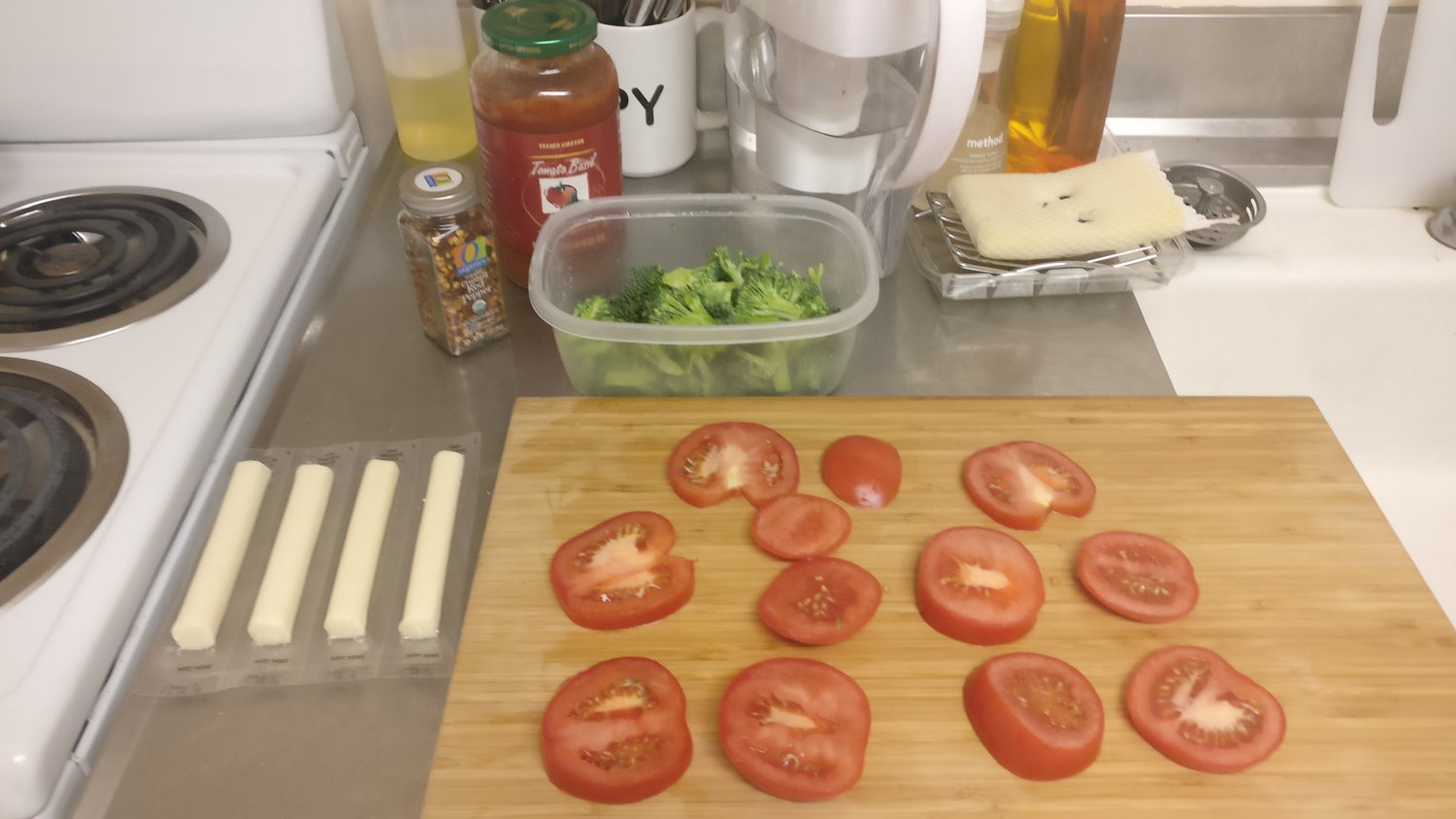 When the crust is done, add on toppings, and pop into the oven again until the cheese is melted.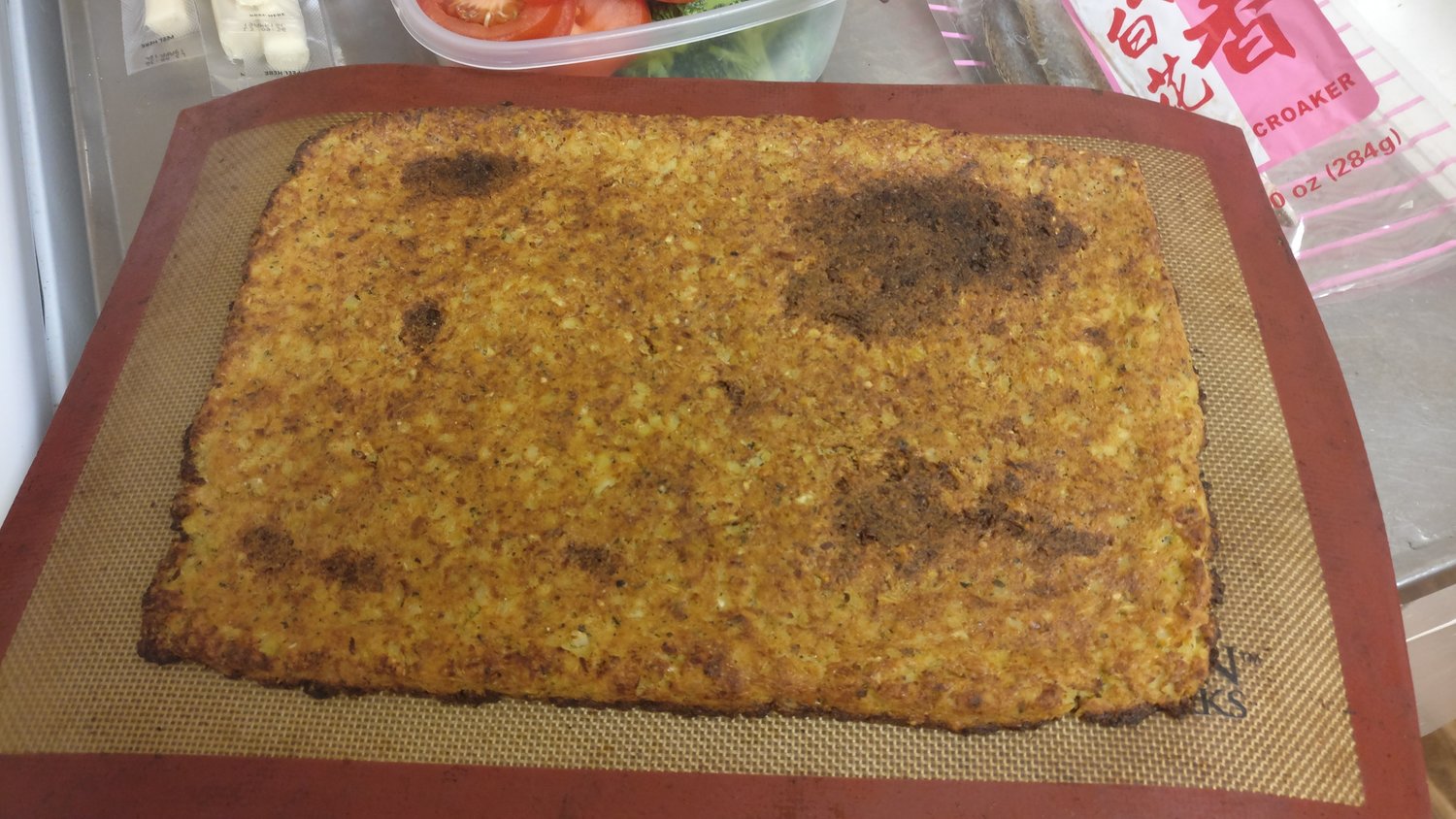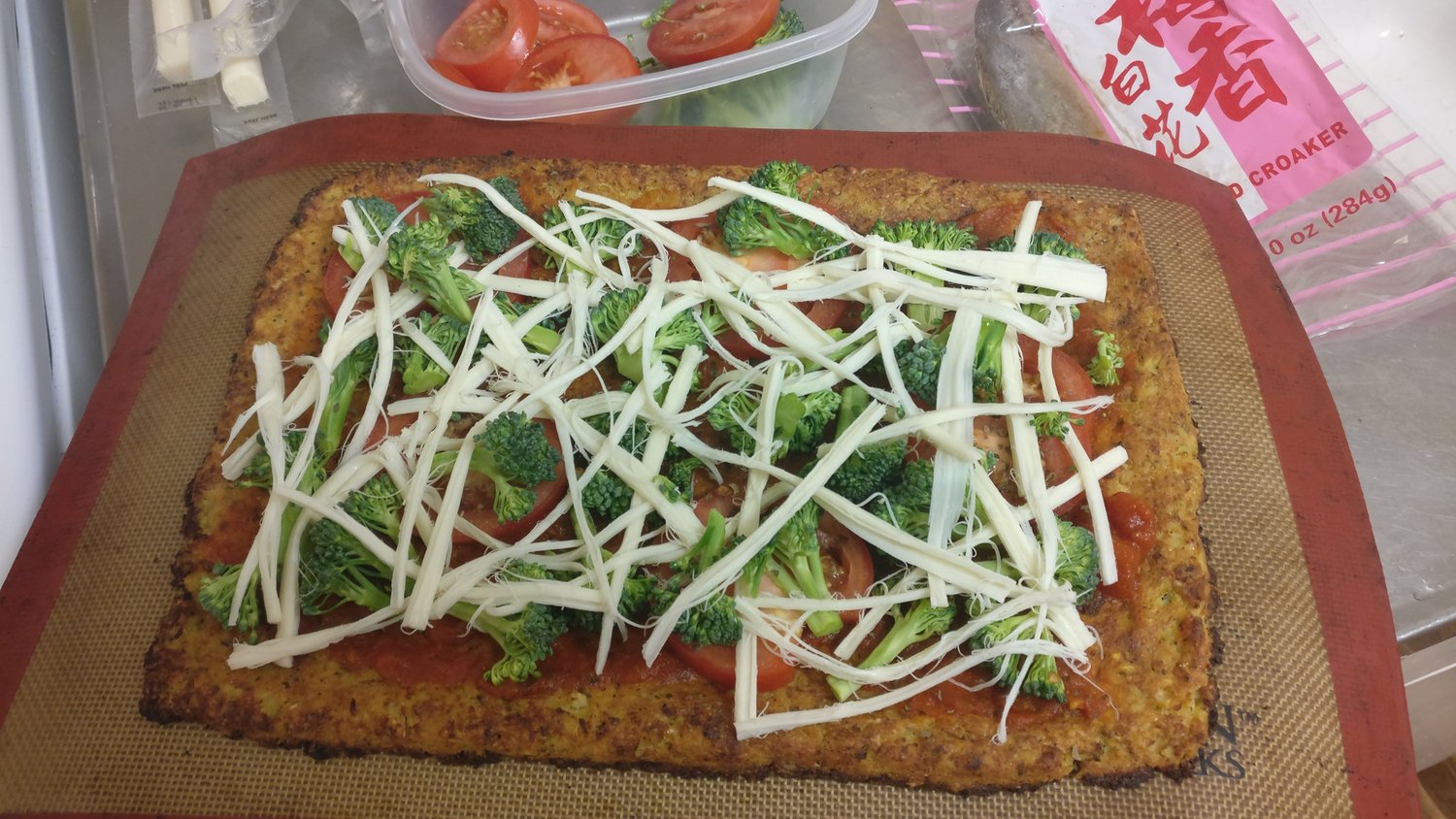 Results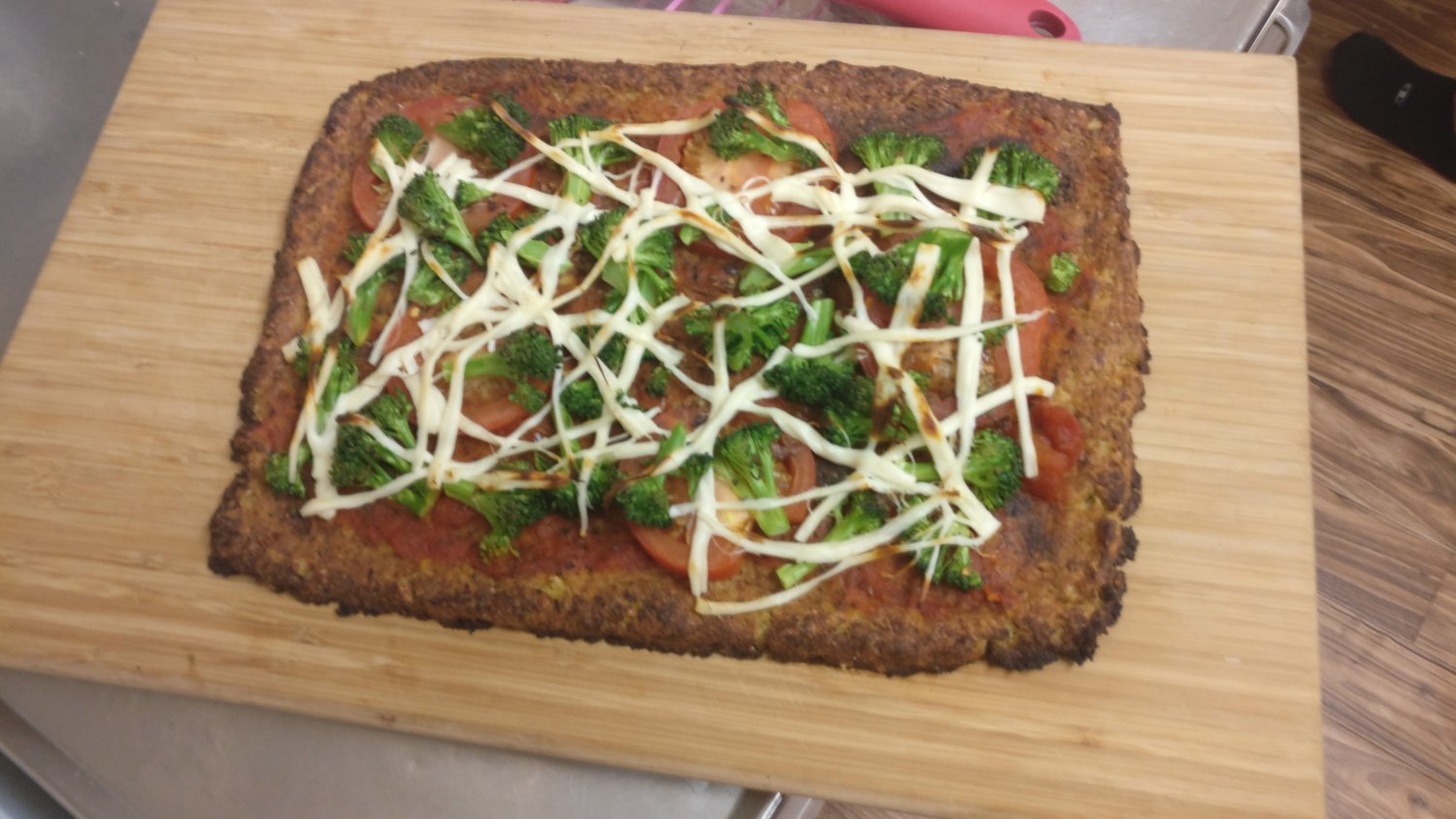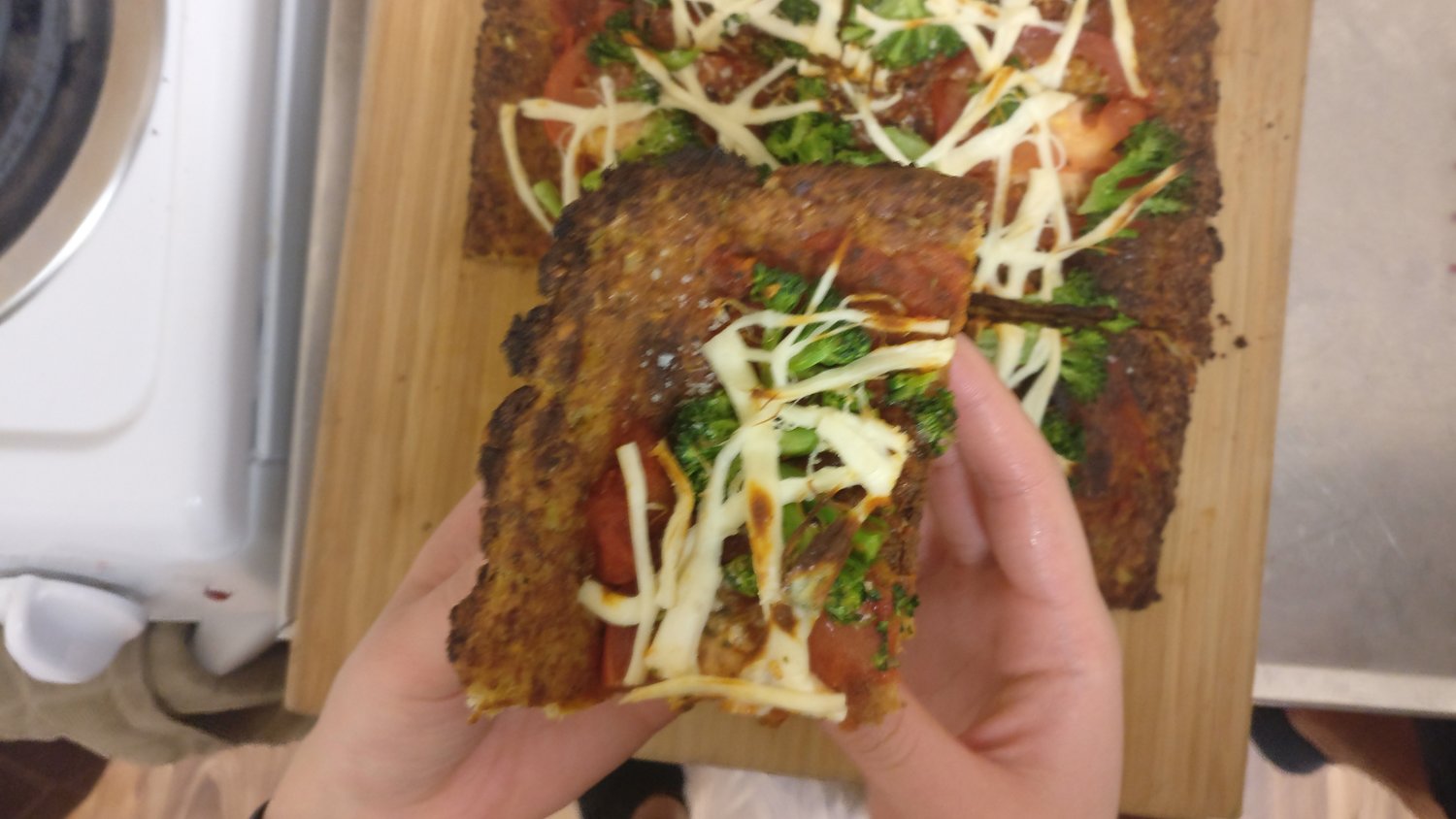 This was shockingly good and did not taste like cauliflower at all.
Reitereating from the intro, this is definitely a high-effort and high-time-investment dish to create, only to result in the final product disappearing within 15 minutes.
Would make again, but probably only on a weekend when I have lots of time.