Cheese Garlic Biscuits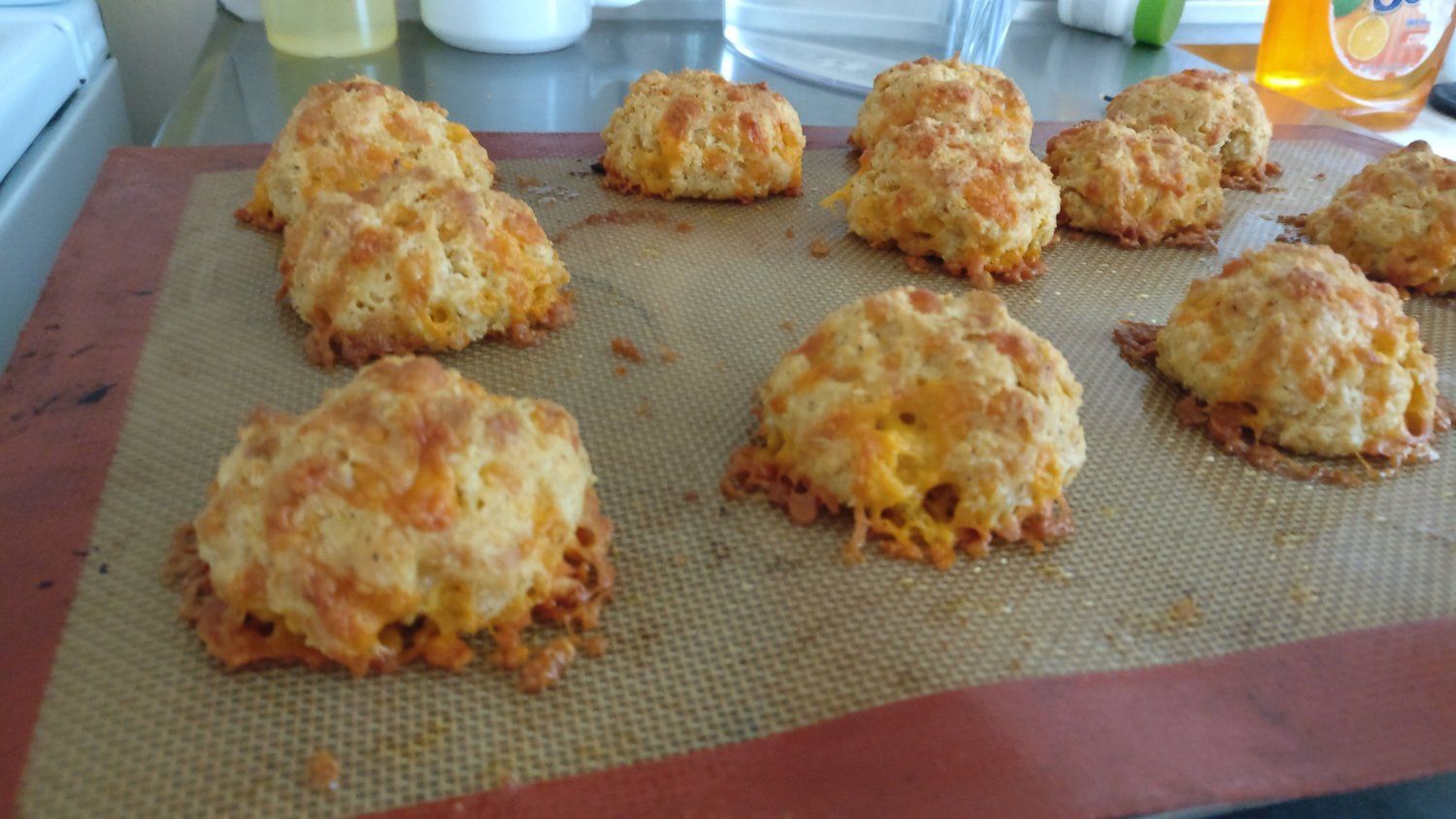 Again for friendsgiving, we also made cheese garlic biscuits because cheese alllllll the things!
This recipe sadly makes a small batch of only 12 biscuits that will be gone in no time at all.
---
Ingredients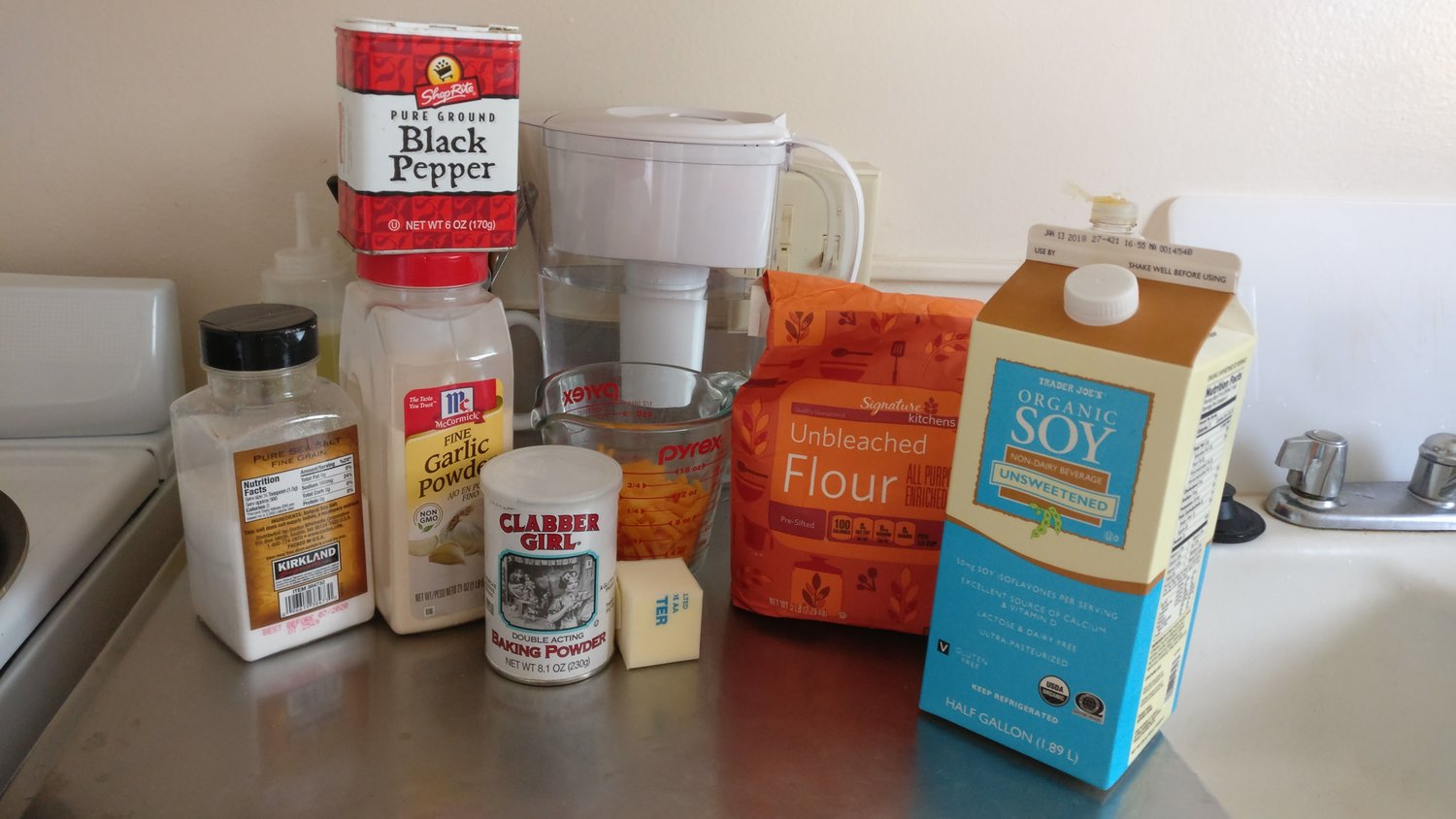 1 3/4 cup flour
1/2 tsp salt
1/2 tsp pepper
1/2 tsp baking powder
5 tbsp cold butter
1 cup soy milk (or a real milk or cream would taste richer!)
1 cup shredded cheddar cheese
1 tsp garlic powder
Methodology
Preheat oven to 450F.
Combine the dry ingredients: flour, salt, peper, baking powder, garlic powder.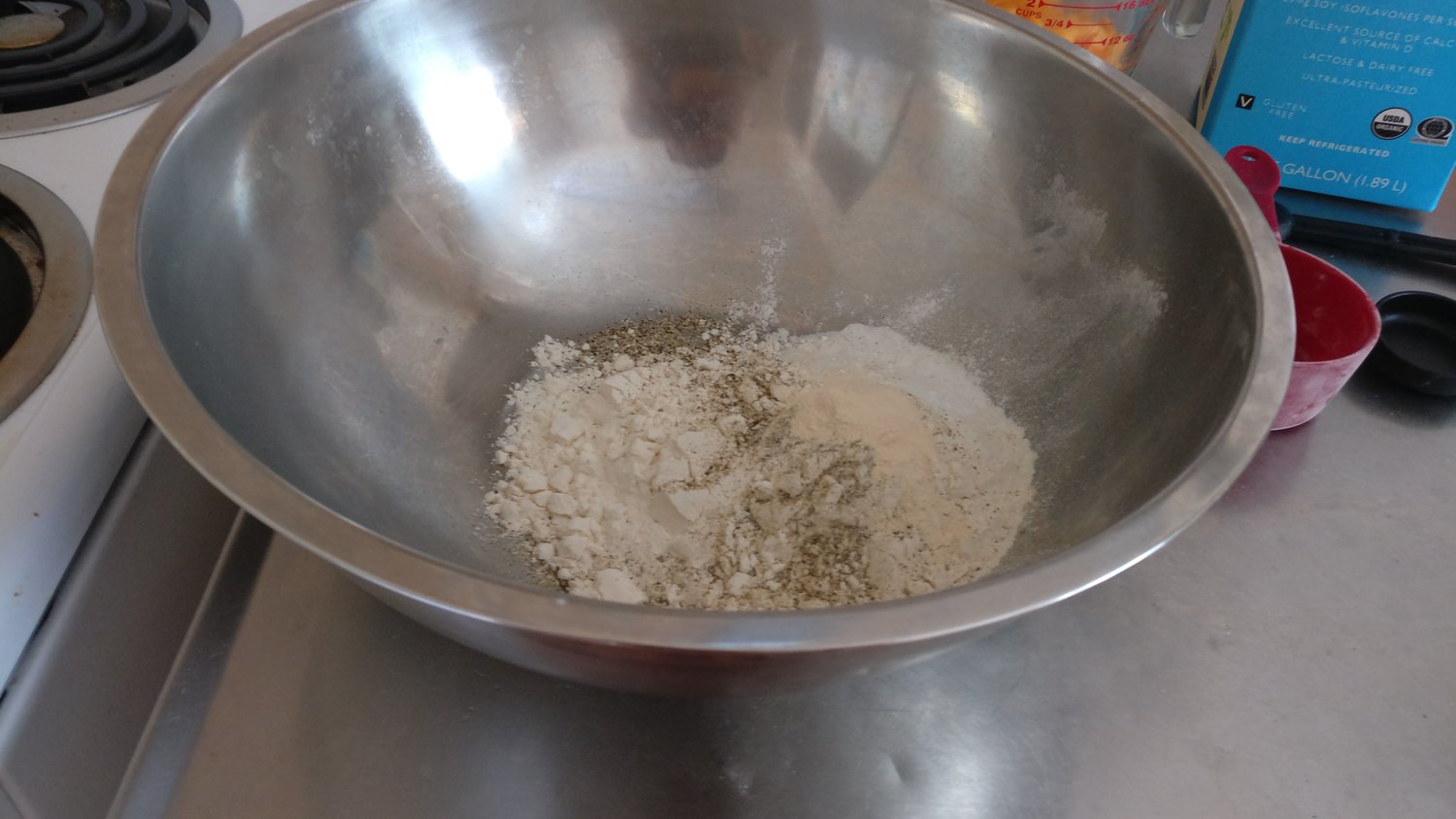 Throw in some rougue paprika for that extra vitamin C.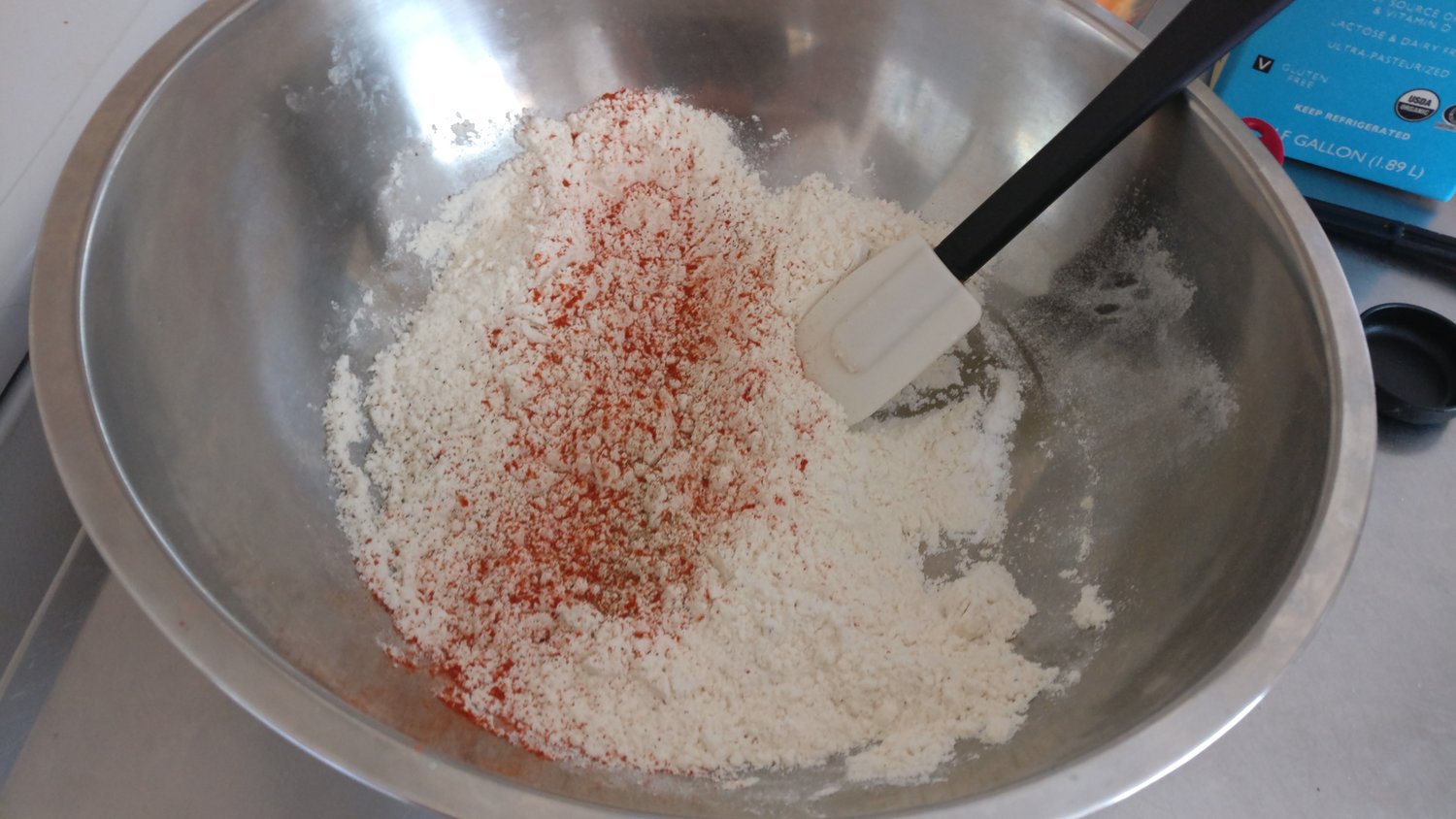 Cut in the butter with a fork, so the butter doesn't melt. This will help the biscuits get that flaky texture.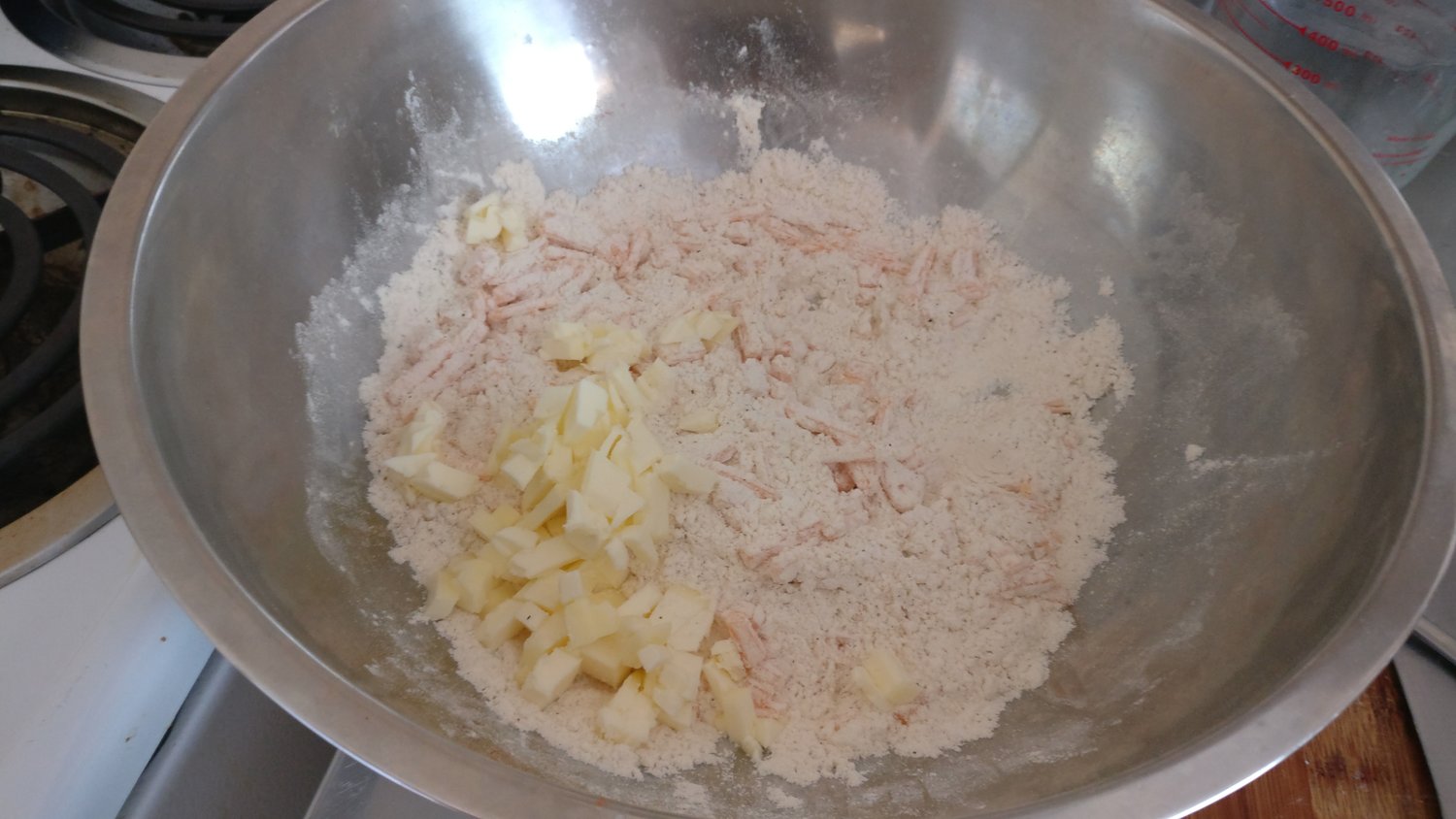 Toss in the cheese.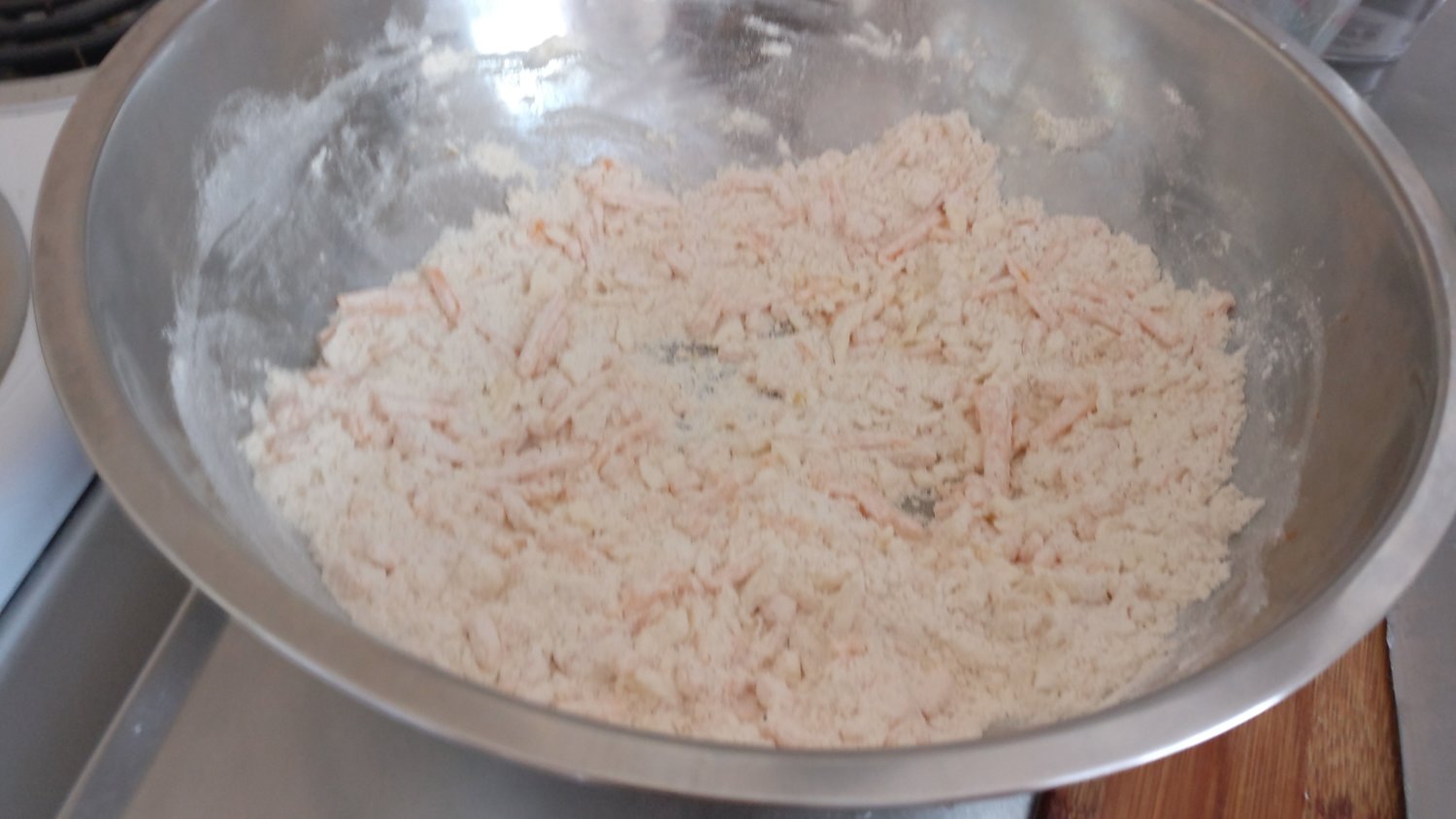 Mix in the mix just until the flour absorbs it all. I ended up needing to add a little bit more, but start with the 1 cups first.
Don't overwork the dough or the biscuits will be tough!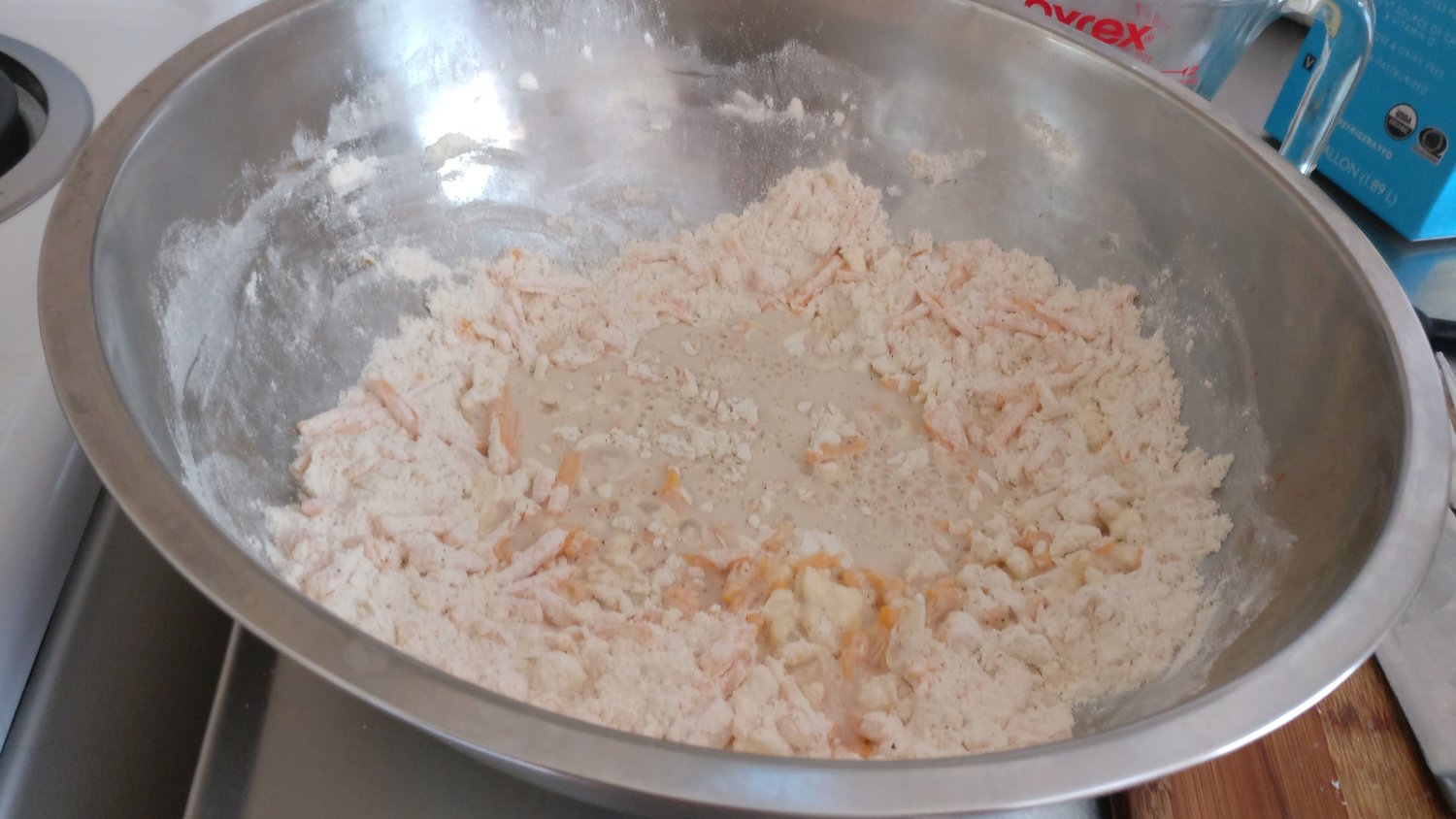 Roll the rough out into little slightly-larger-than-golfball spheres and place on a baking sheet. Plop this into the oven for 15 minutes.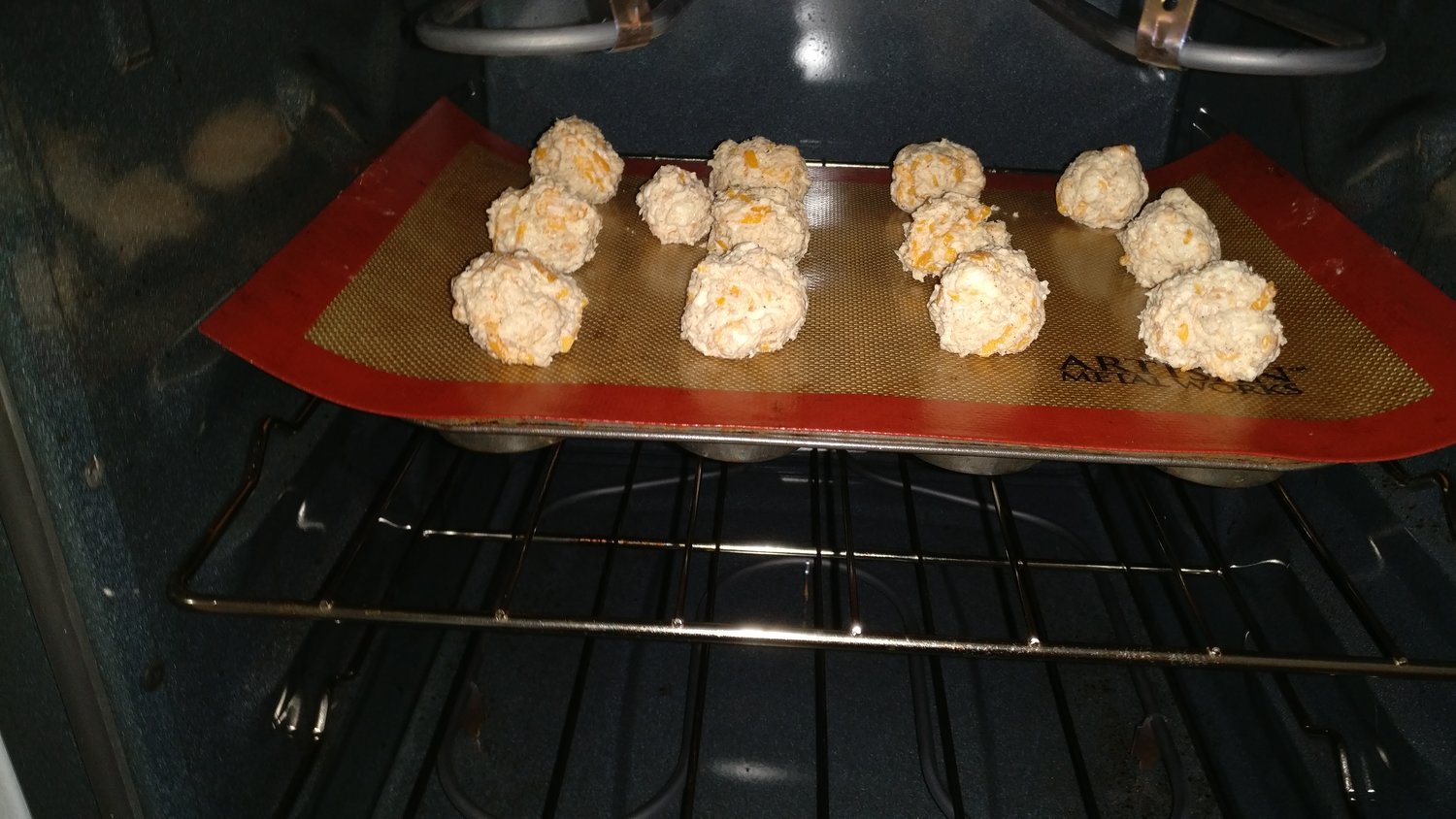 Results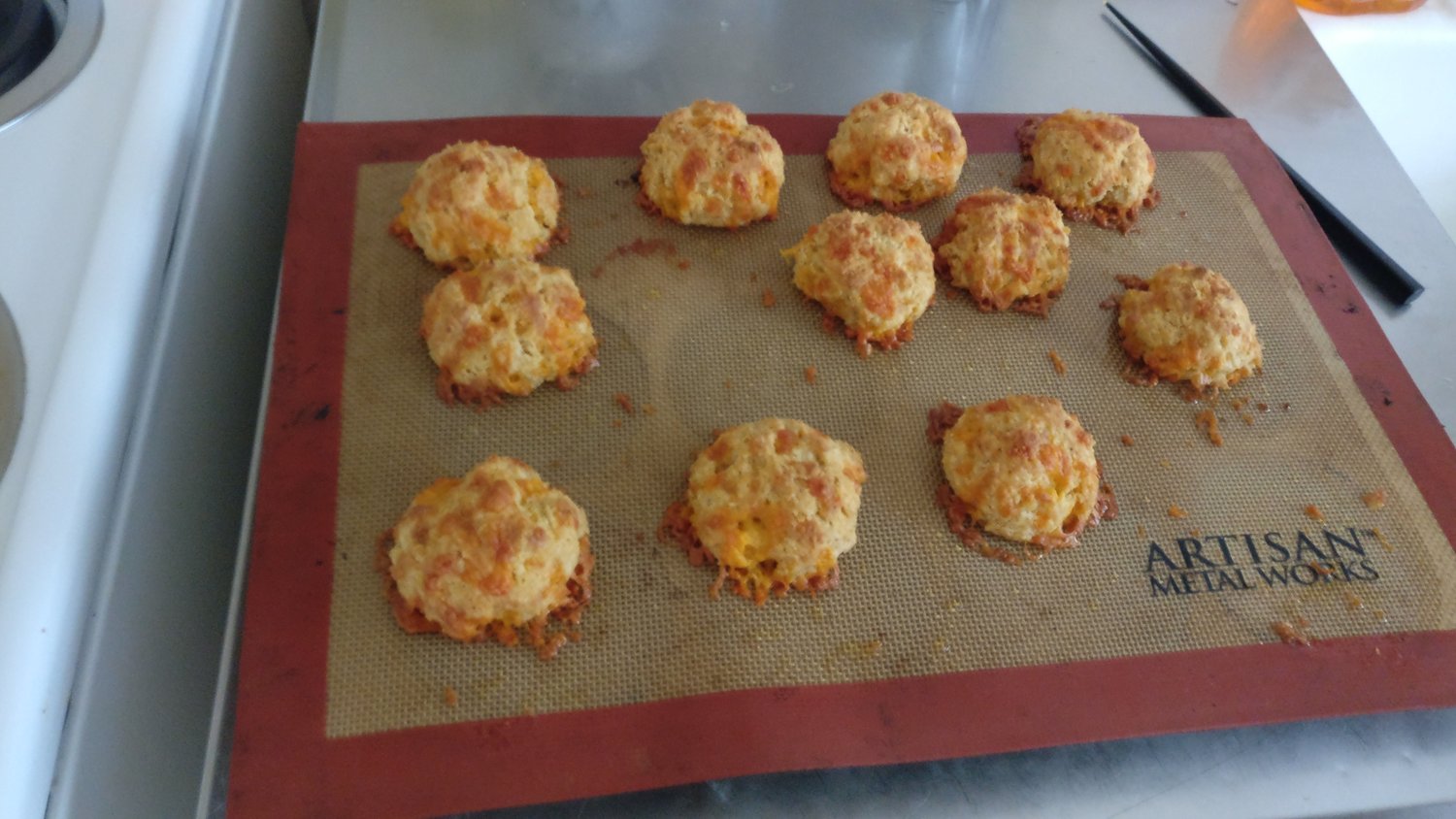 I wish I made more so that there could be leftovers. That's all.