For this week's bulk cooking, I take everything anyone could ever want in a bulk cooked meal and combine it all together. I mix beef, chorizo, cheese, and egg noodles together in what may seem like a "too much of a good thing" recipe. Thankfully, the results were glorious and not over-the-top. This recipe is definitely a winner.
Ingredients
5 lb of 90% lean ground beef
2 lb of chorizo
2 lb of egg noodles (the thin-and-short type that looks like straw)
1 can of beef broth
3/4 of a block of solid velveeta (in this case, I used a generic brand) - about 1.5 lbs
Some black pepper
Some cayenne
Some adobo seasoning
Unfortunately, I don't have a picture of the ingredients this time. I will also note that I can't look at adobo seasoning without mentally calling it "adobo reader seasoning" — am I alone here?
Methodology
I'm still injured from the golfing accident, but this recipe wasn't too difficult to pull off with just one hand at full capacity.
Cook the chorizo on a skillet. Meanwhile, start cooking the ground beef in a big pot. Add the seasonings to the beef.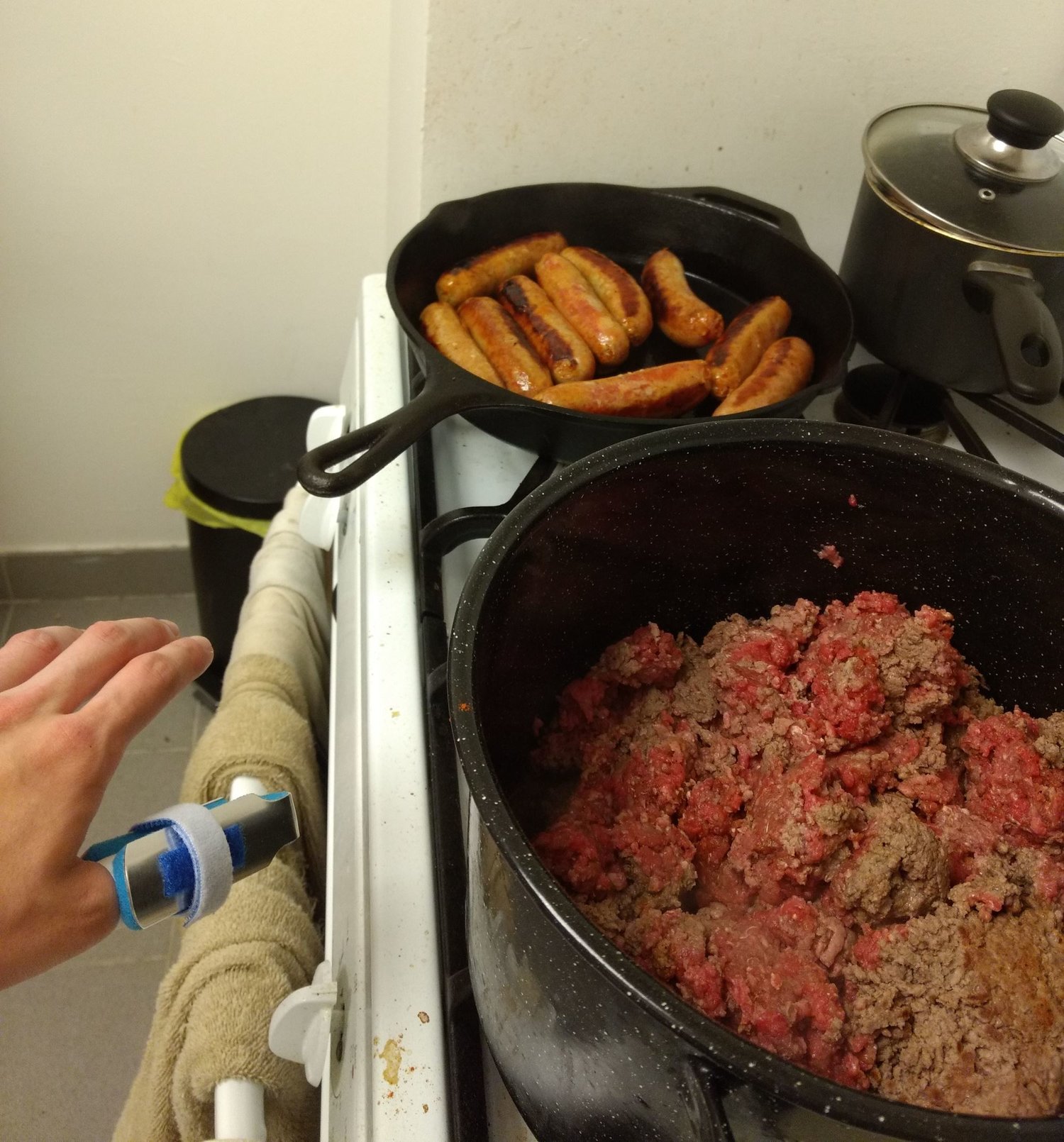 When the meat is relatively cooked, add the can of beef broth, velveeta cheese, and chopped-up chorizo. At this point, the pot will be black and yellow, just like the colors of everyone's favorite city. "Everything I do, I do it big."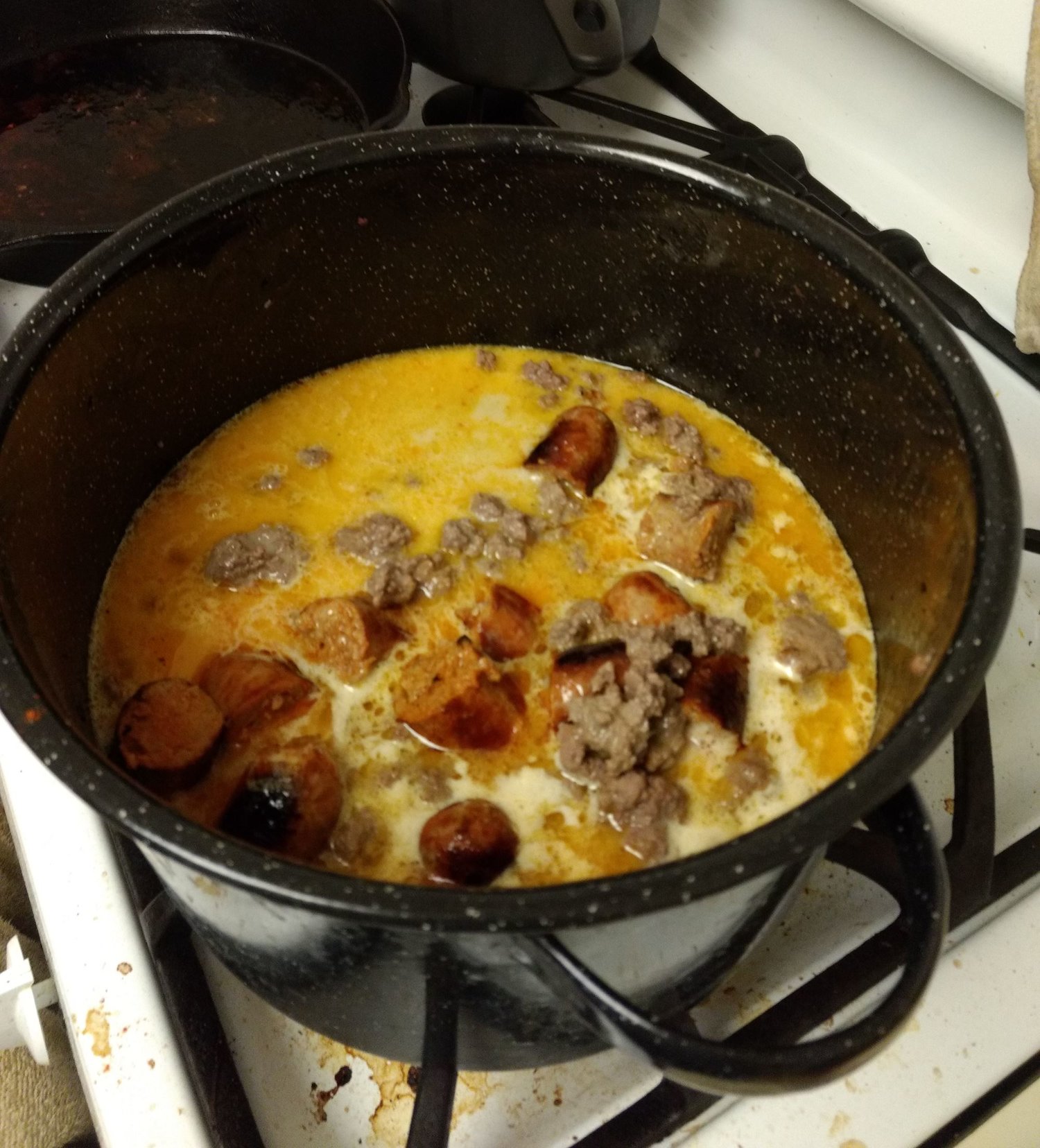 Finally, add the noodles. This is a bit difficult because of the low quantity of liquid, so add some more water as necessary. I only added a couple extra cups of water, as I didn't want the resulting mixture to be too liquidy.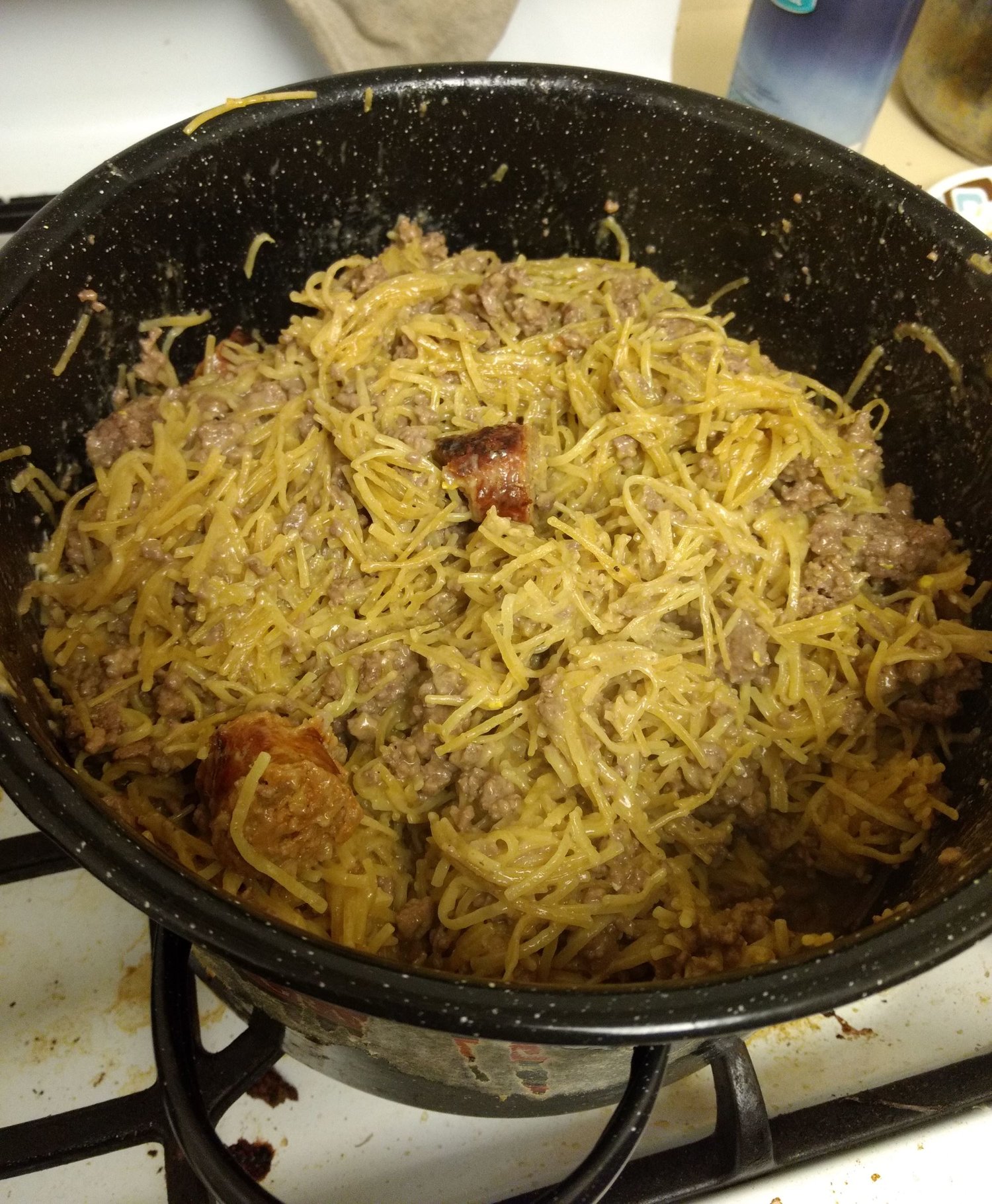 Now all that's left is to ration the meal into containers. This made 8 meals.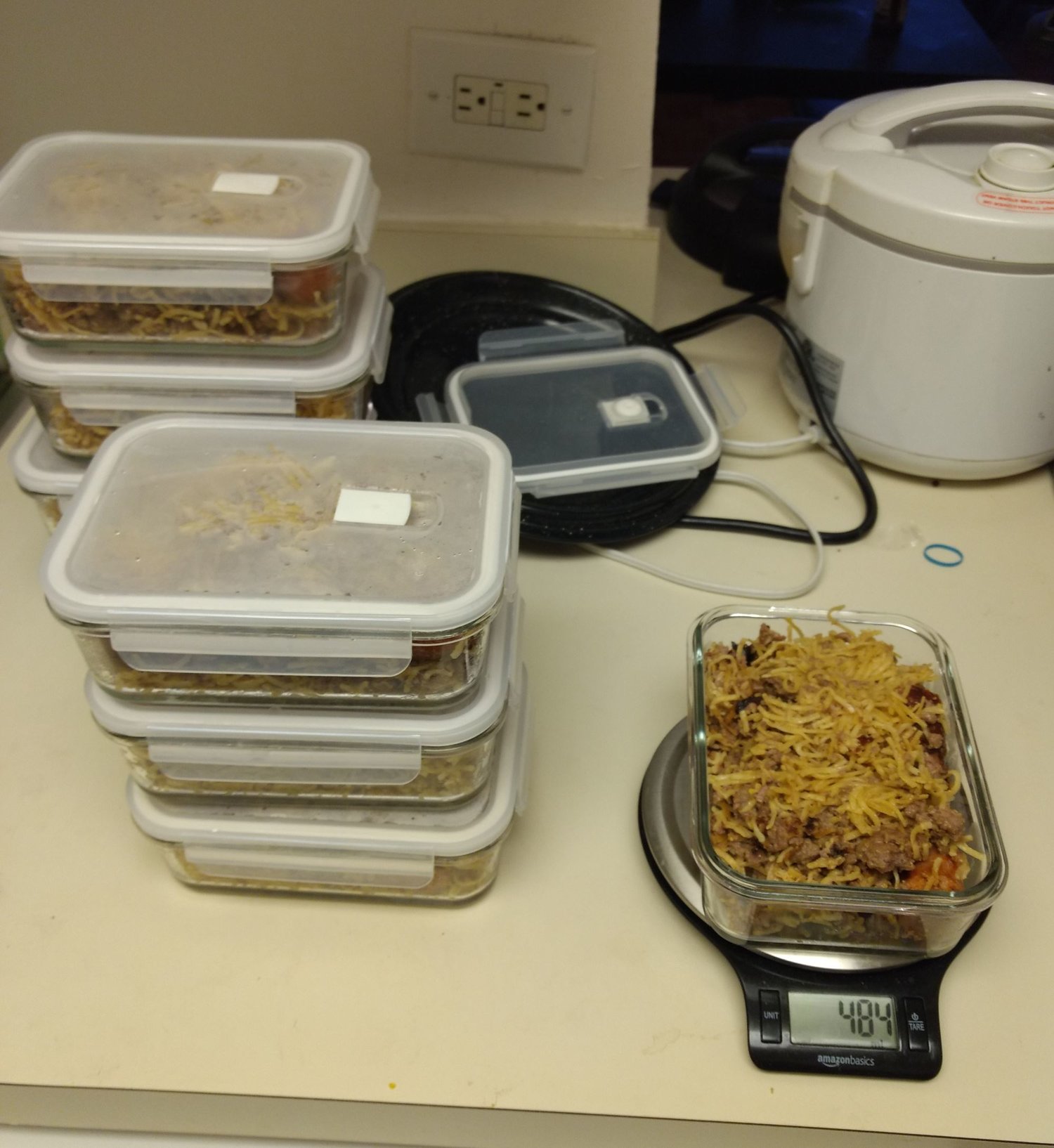 And that's it. I'm surpised I didn't think about this earlier, because it's basically just combining all the best things together to create something even more amazing. This is anything that anyone could ever want in a week's worth of meals.