Chicken + Black Bean + Corn Taquitos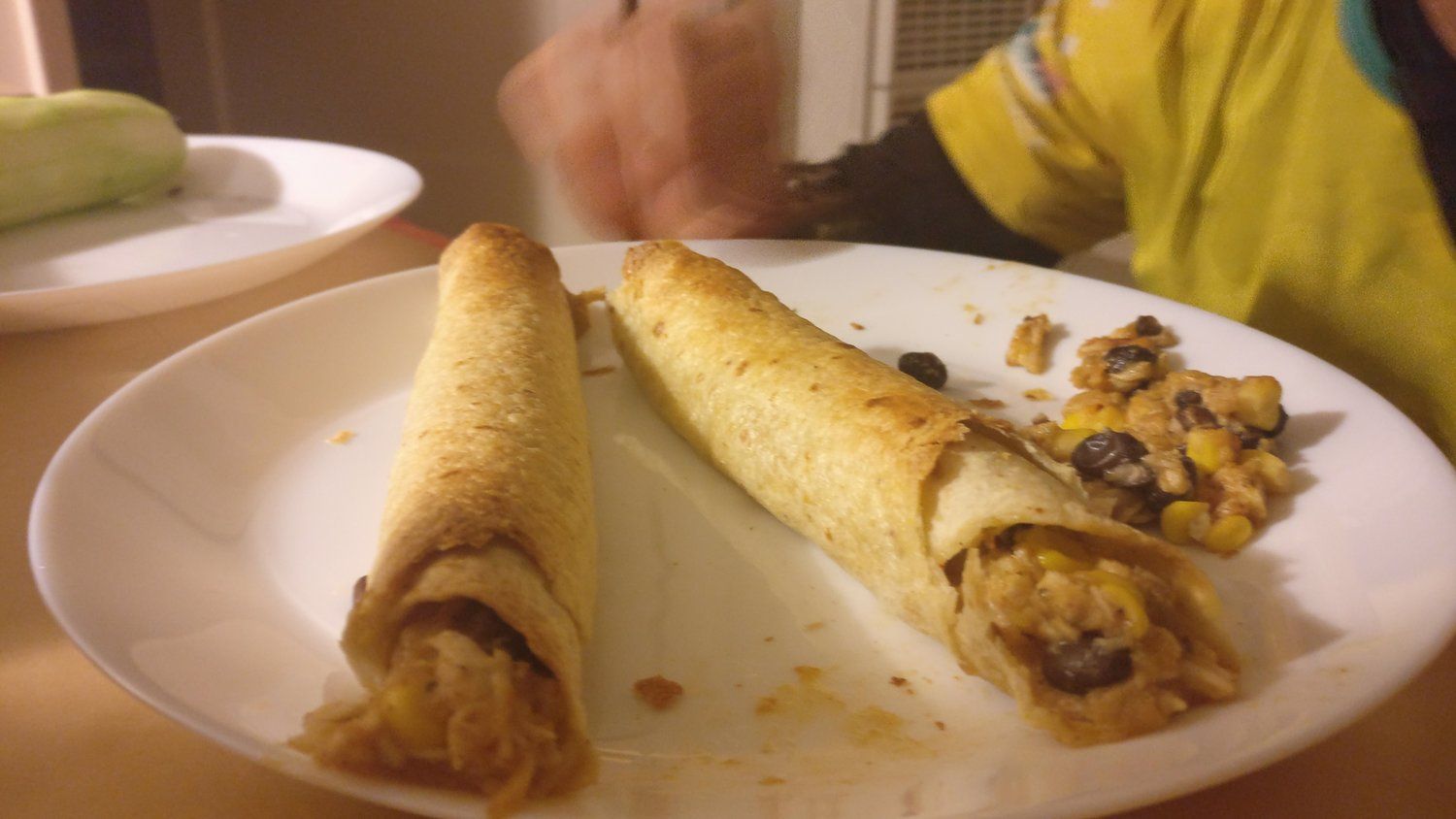 My no-sick streak since middle school finally ended at the beginning of February, as I was out with fever and non-stop mucus production. During that time, I binge-watched my fair share of grocery hauls and cooking videos on YouTube, which included a few on the taquito--a cousin to the taco and burrito, it is a tortilla filled with goodies, rolled up, and fried to crispy goodness.
My parents used to buy a huge box of these from Costco when I was in elementary school, and it's been a while since I've had. Figured it's the perfect time to make some more macro-friendly ones.
---
Ingredients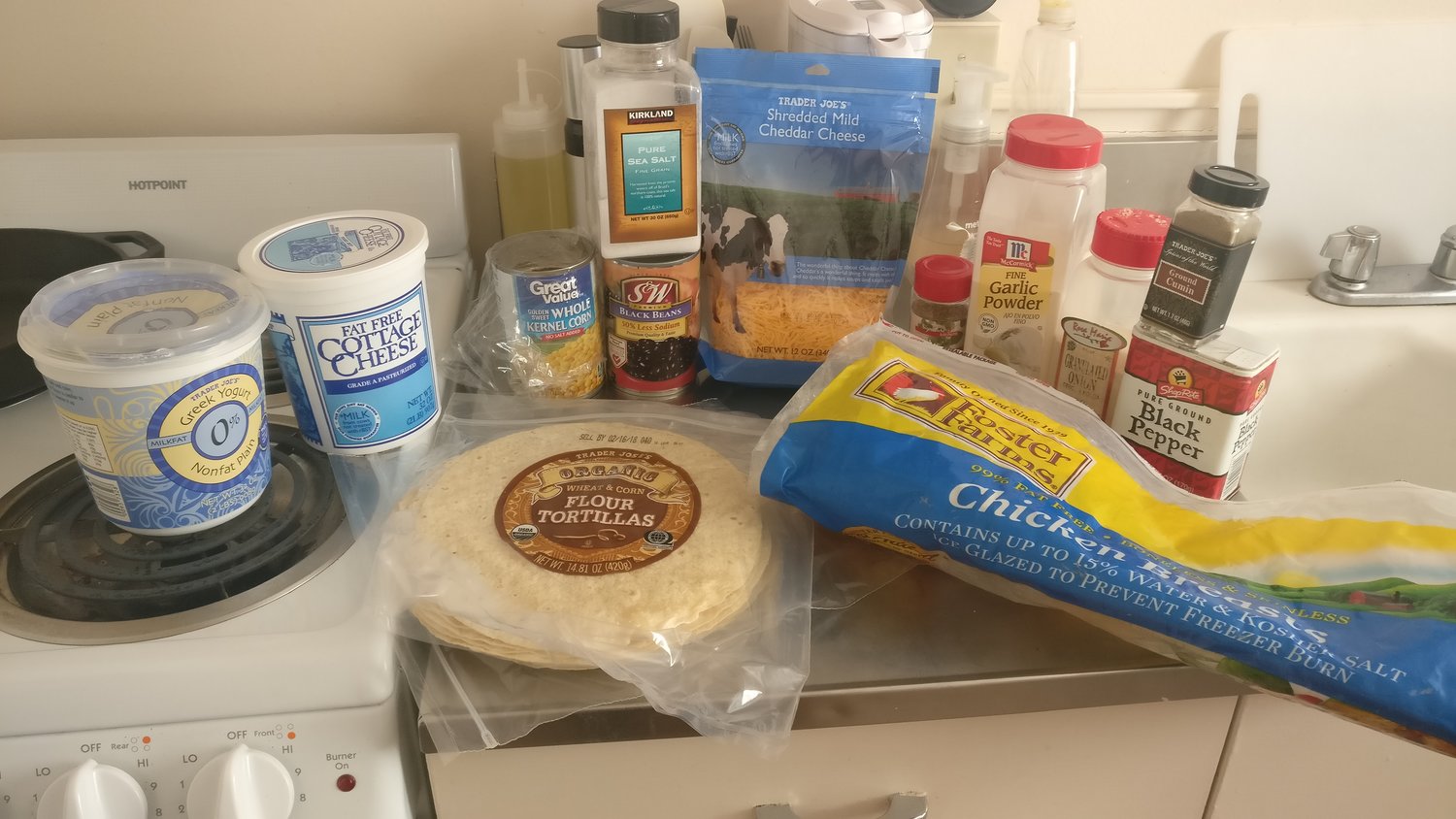 2 chicken breast (though probably more flavor with thigh)
1 cup of something creamy (most recipes use cream cheese, but I used a blend of cottage cheese and plain greek yogurt for the protein boost. additionally, did not have cream cheese on hand, SO...)
tortillas (i used 15 big ones)
can of corn
can of black beans
1/4 cup shredded cheddar
onion powder
garlic powder
oregano
crushed red pepper
salsa (not pictured)
salt + pepper
teeny bit of oil
Method
Preheat the oven to 425F.
Start cooking your chicken breast. I went with boiling these for ~30 minutes since I was lazy sick.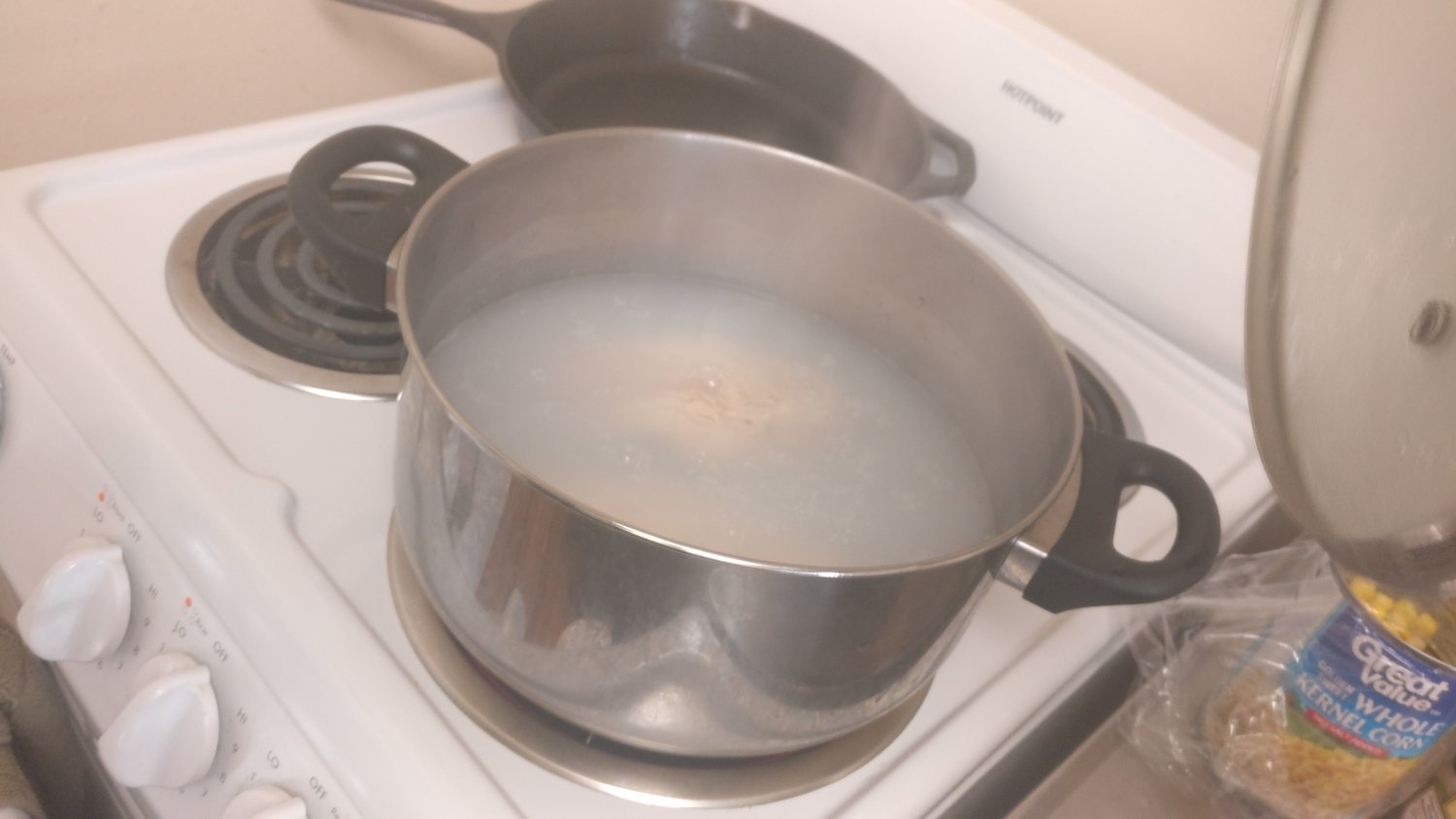 When the chicken is done, shred her up into small pieces.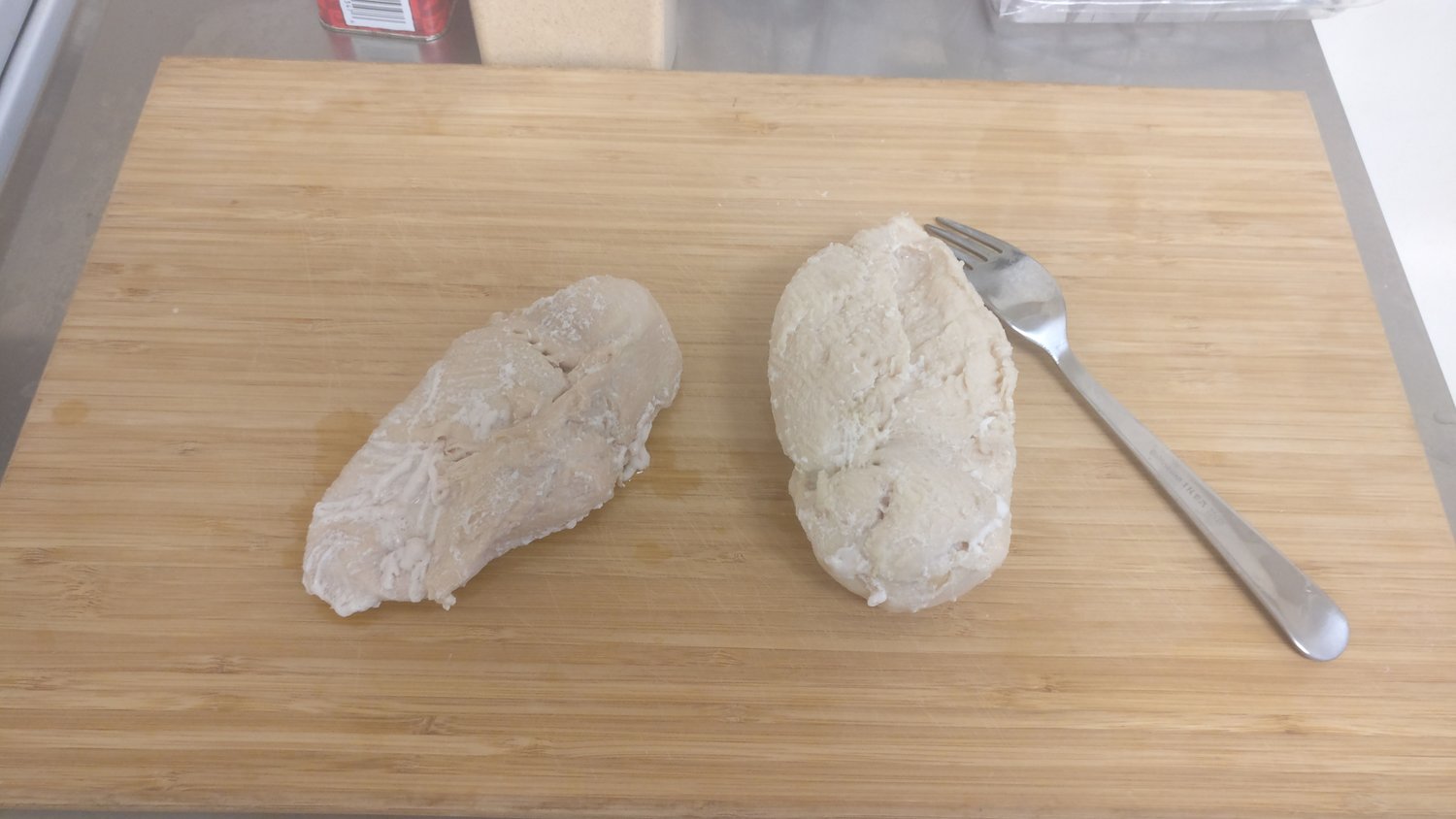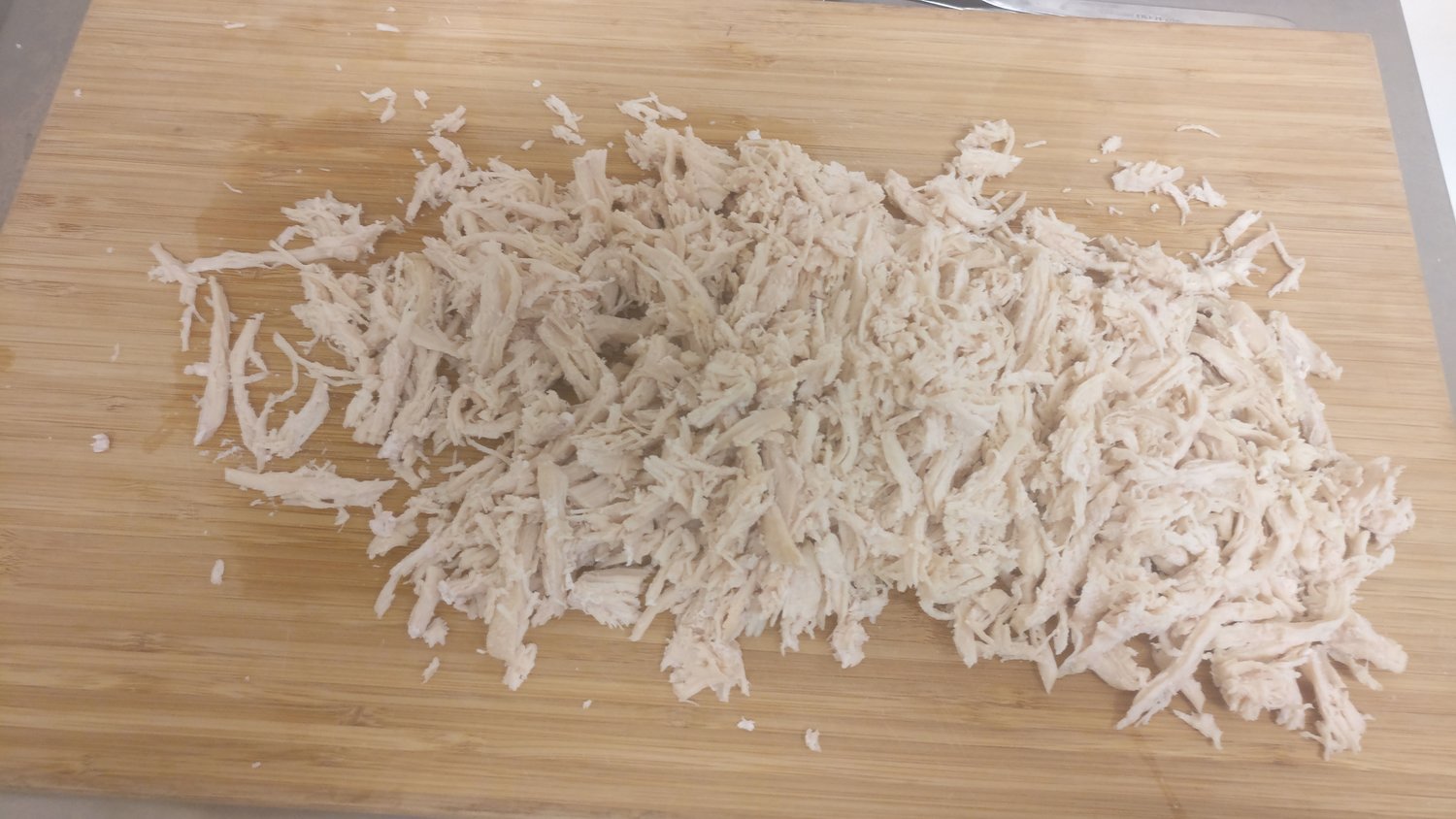 Rinse and drain the corn and beans and combine in a bowl. No excess sodium in this house!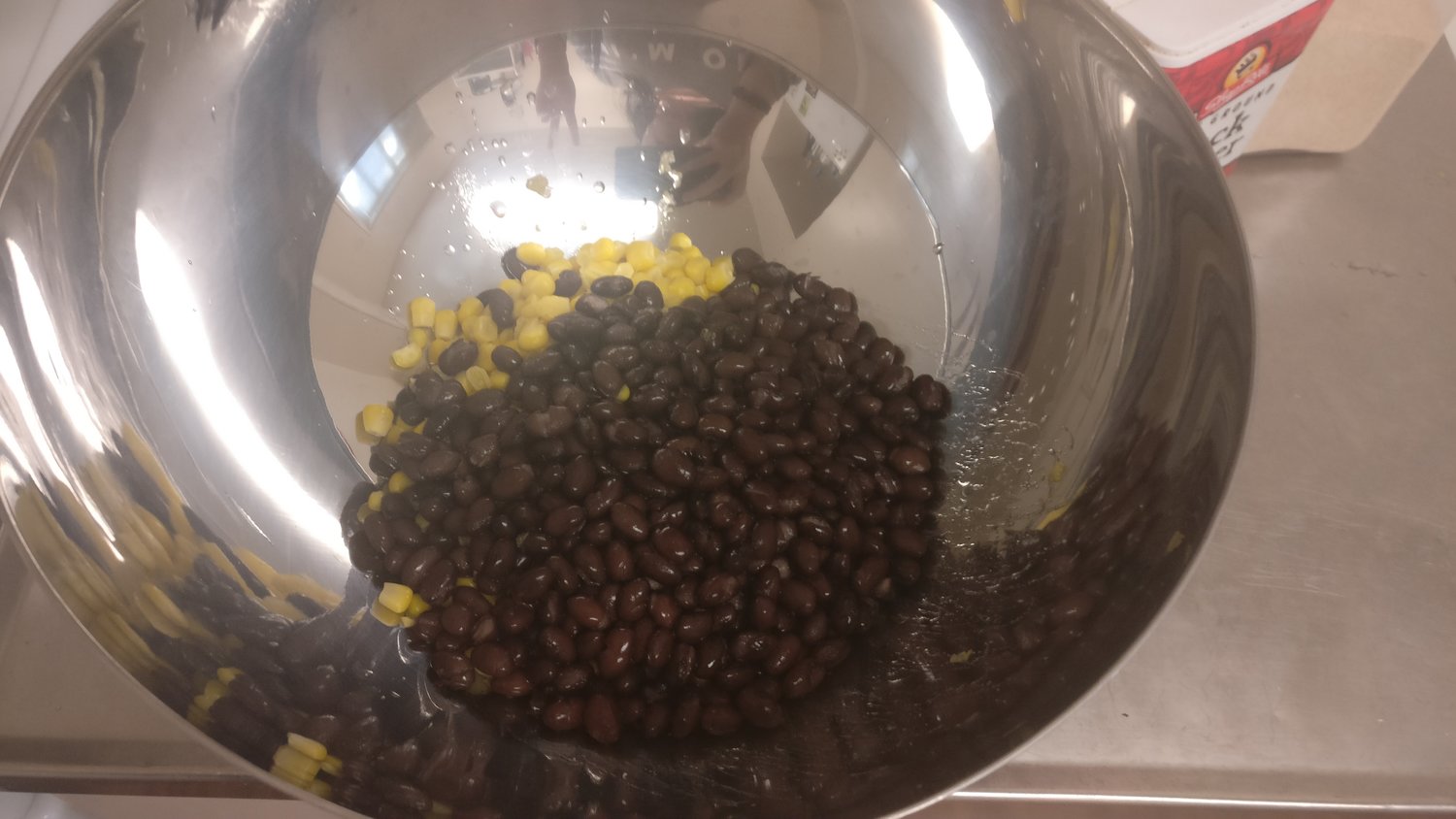 Add the shredded chicken to the bowl.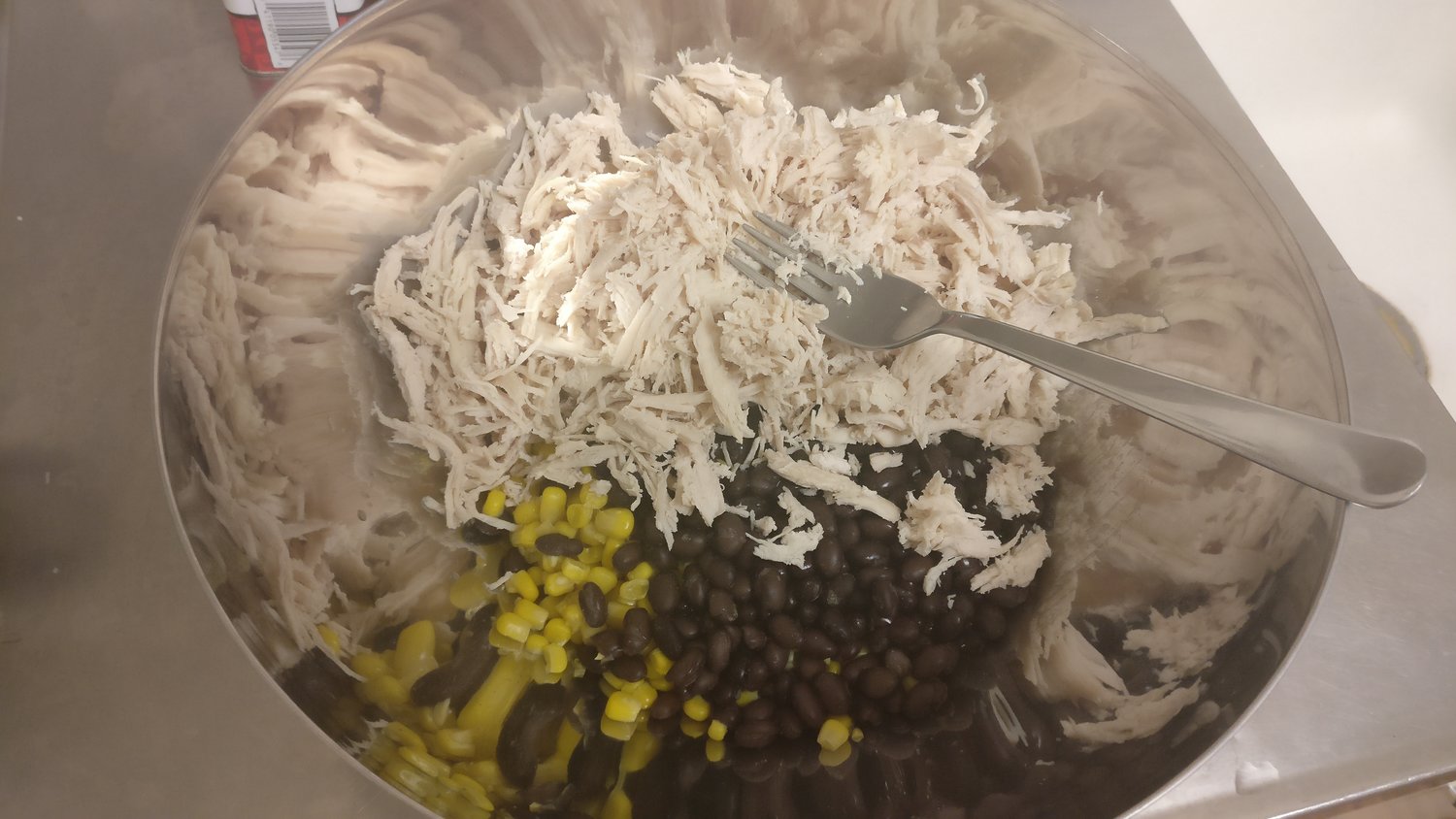 Dump in all the spices--the onion powder, garlic powder, salt, pepper, crushed red pepper, oregano, salsa...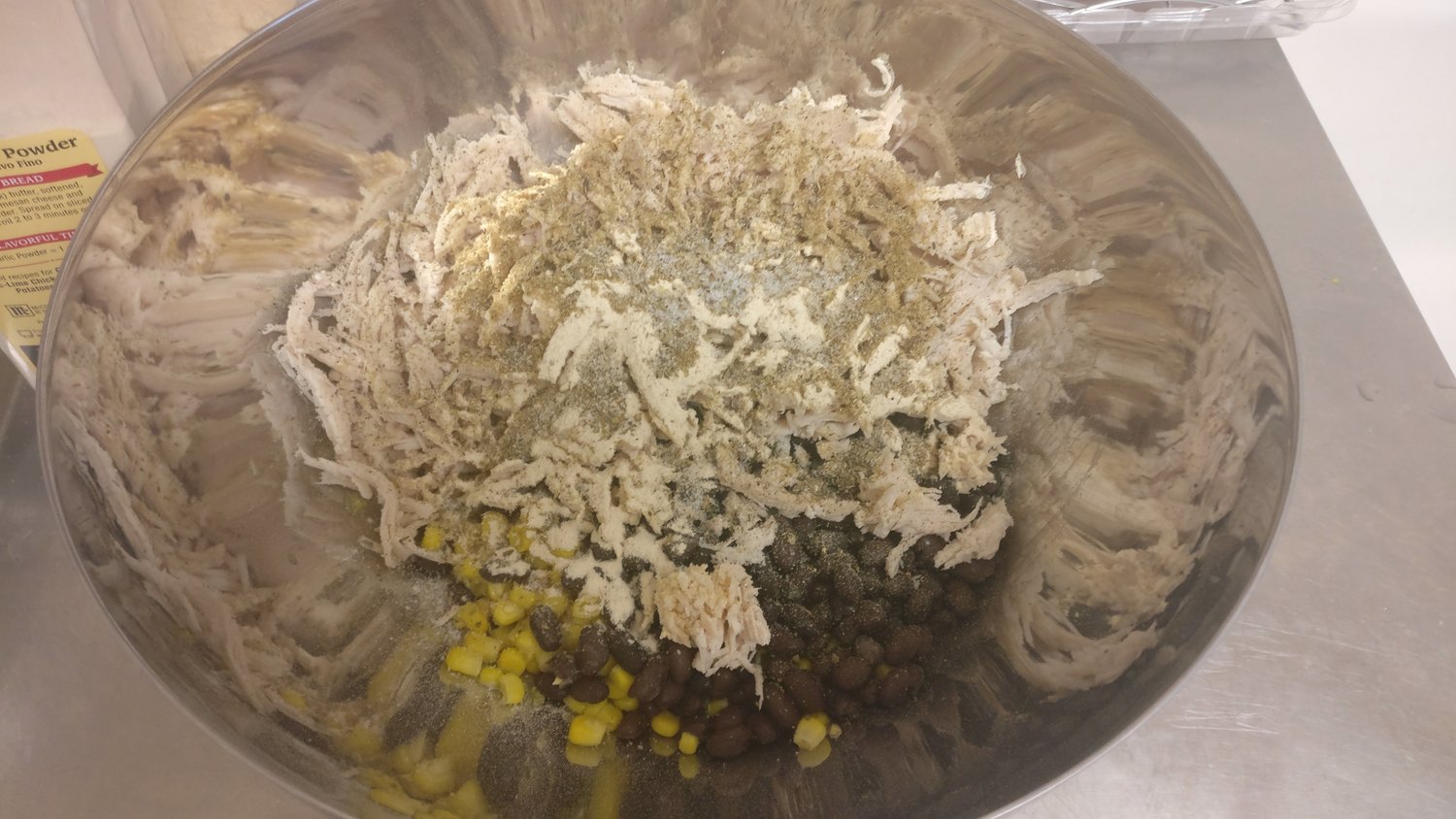 Mix it all around and keep tasting throughout this process until you find a flavor you like.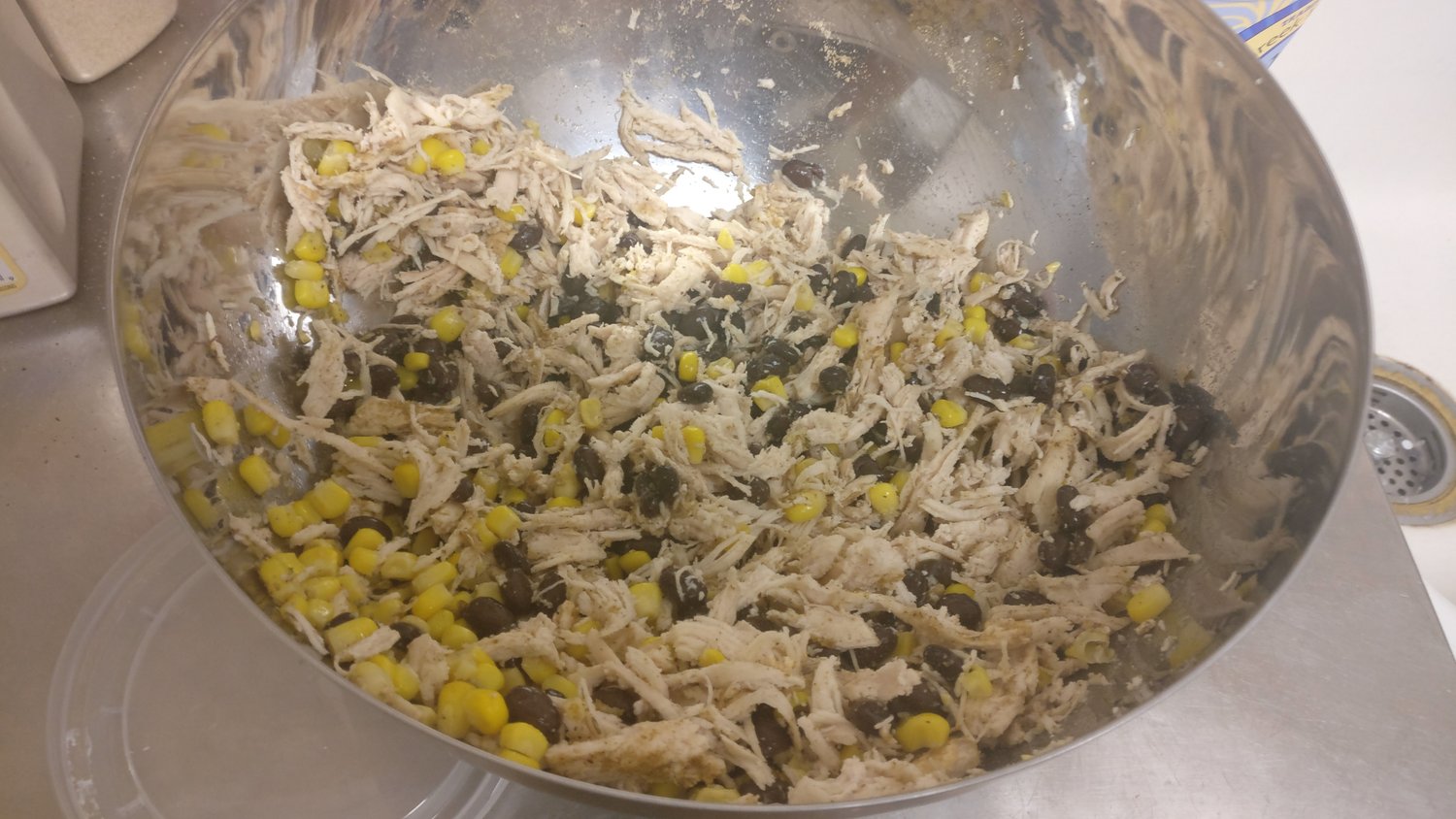 Add in the cream cheese/cottage cheese/greek yogurt/whatever you had on hand that is creamy.
I had to re-season a bunch at this point since the yogurt/cottage cheese really blanded out the flavor.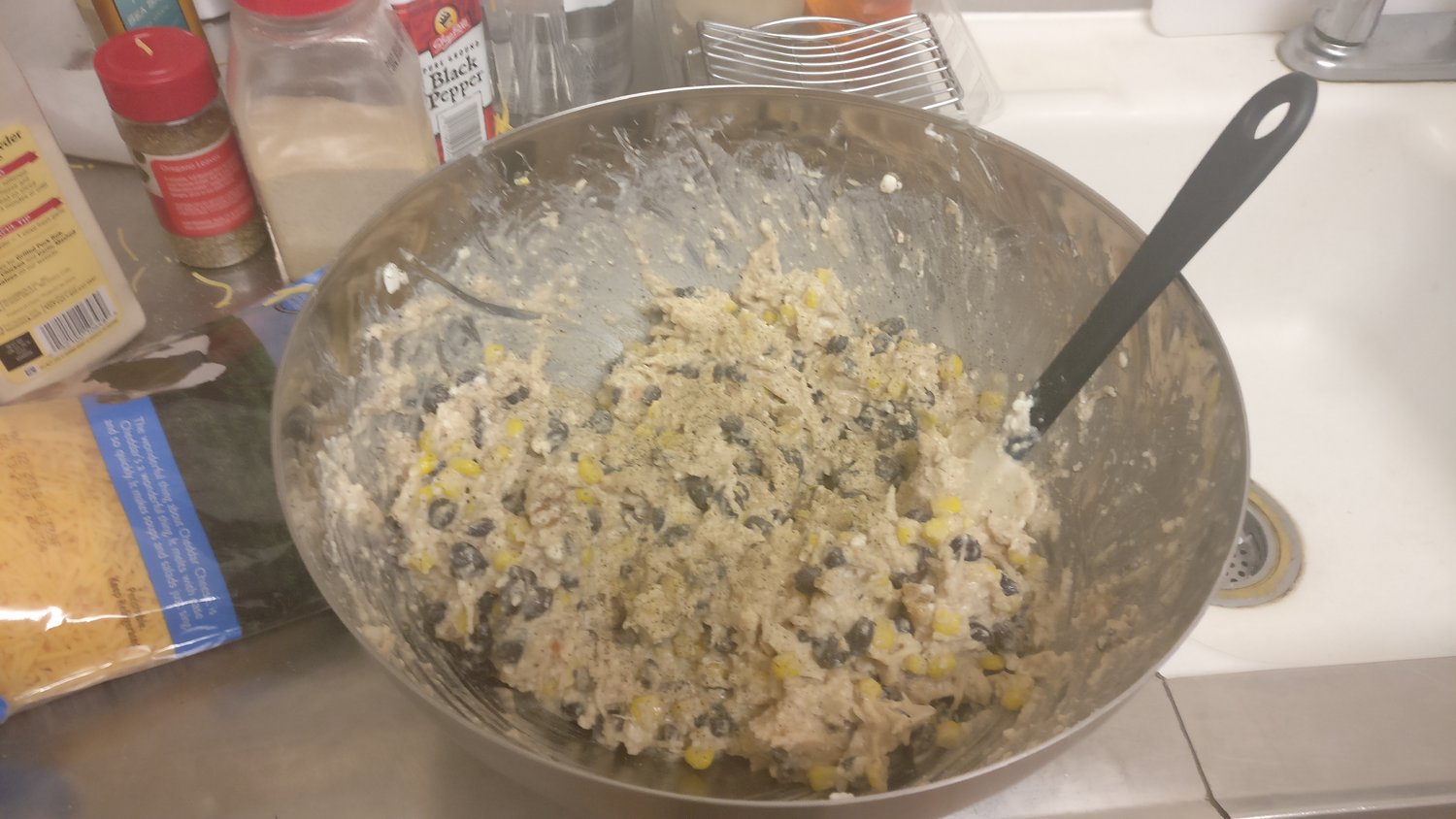 Mix in the cheese. Will admit--I added more than the suggested 1/4 cup amount.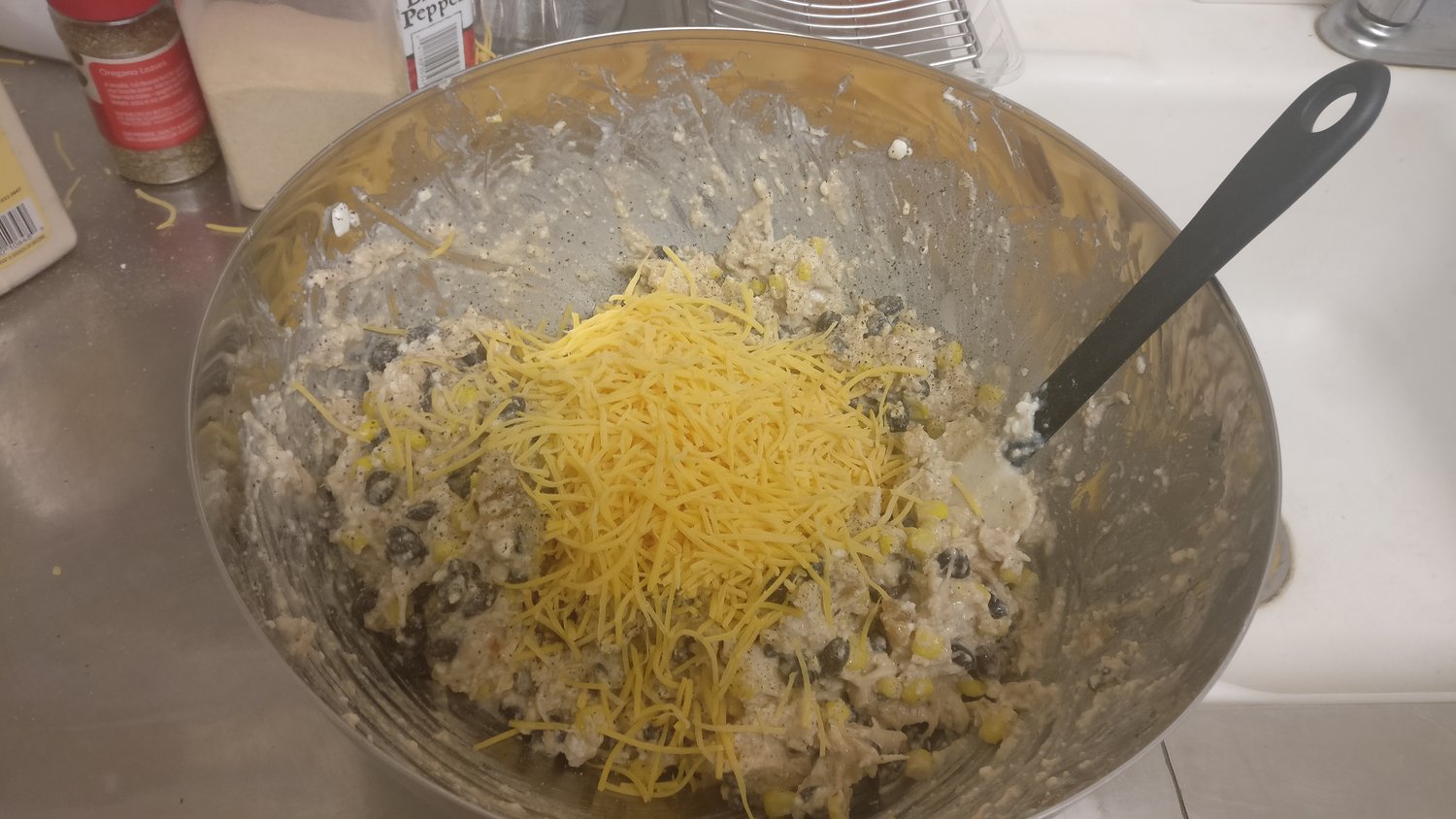 Now, let's set up the work station to assemble the taquitos.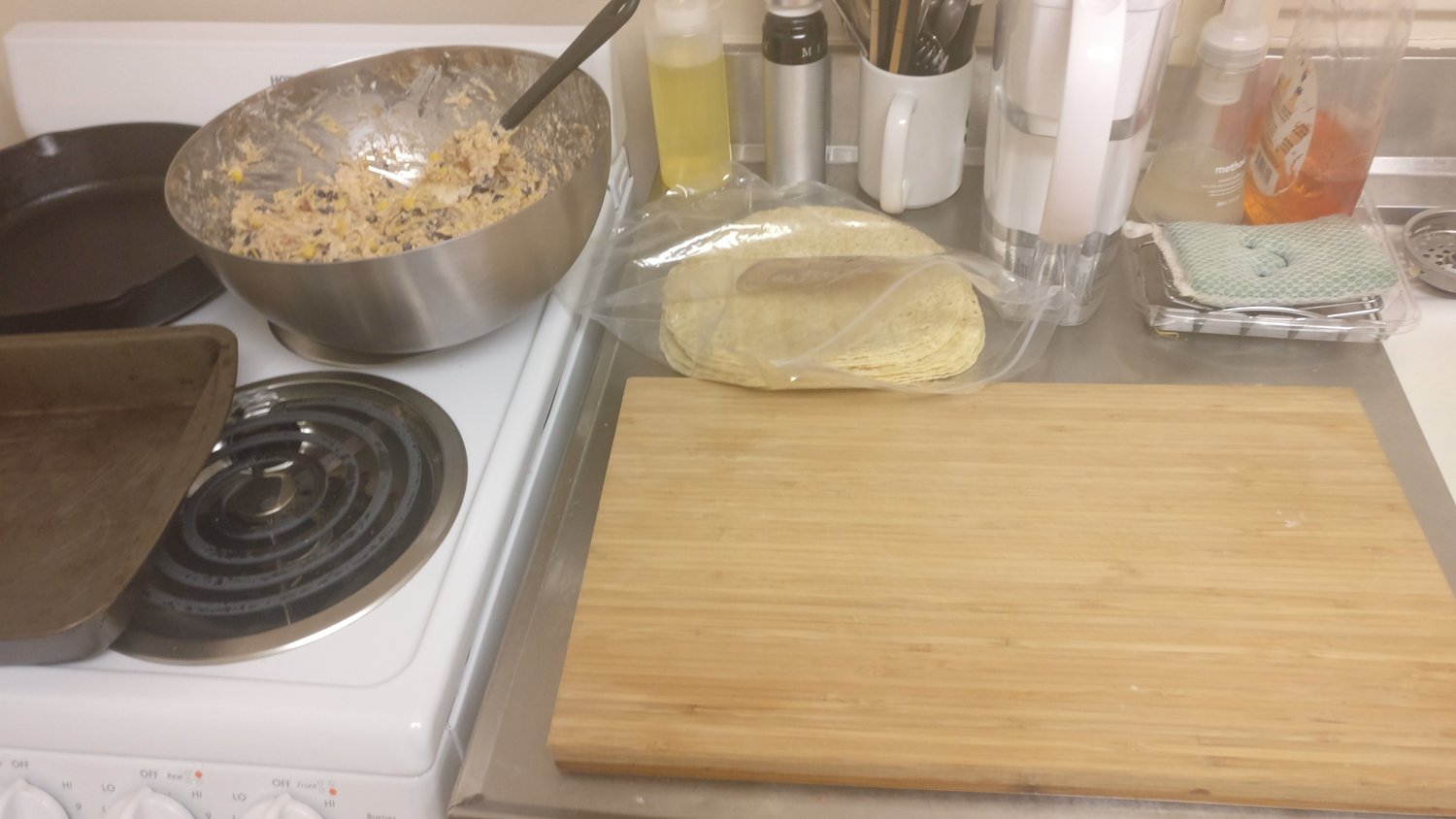 Lay out a tortilla. If yours aren't pliable, you will need to heat them up on the stove or in the microwave for a few seconds.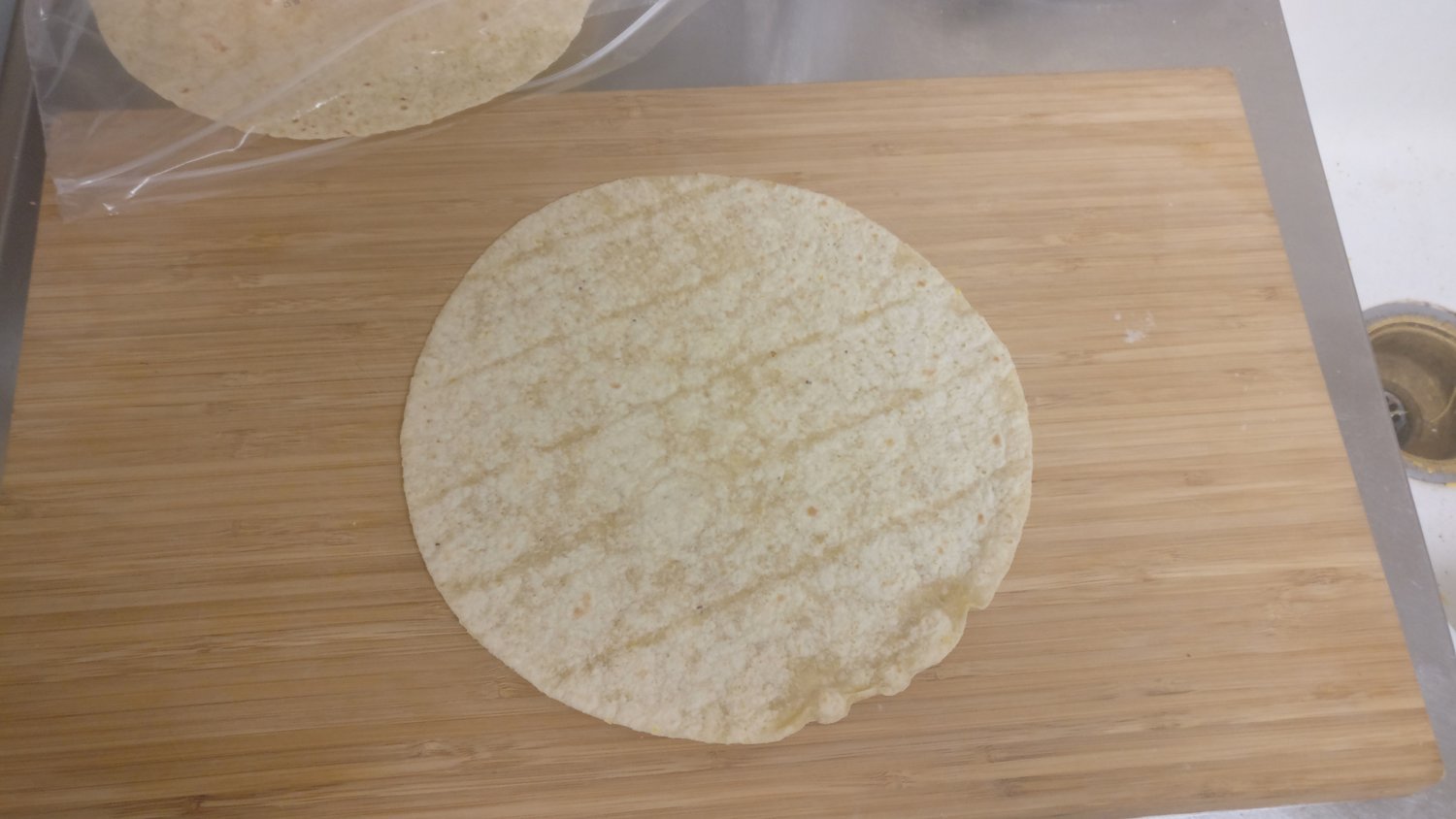 Pile on the chicken-black bean-corn mixture in a line.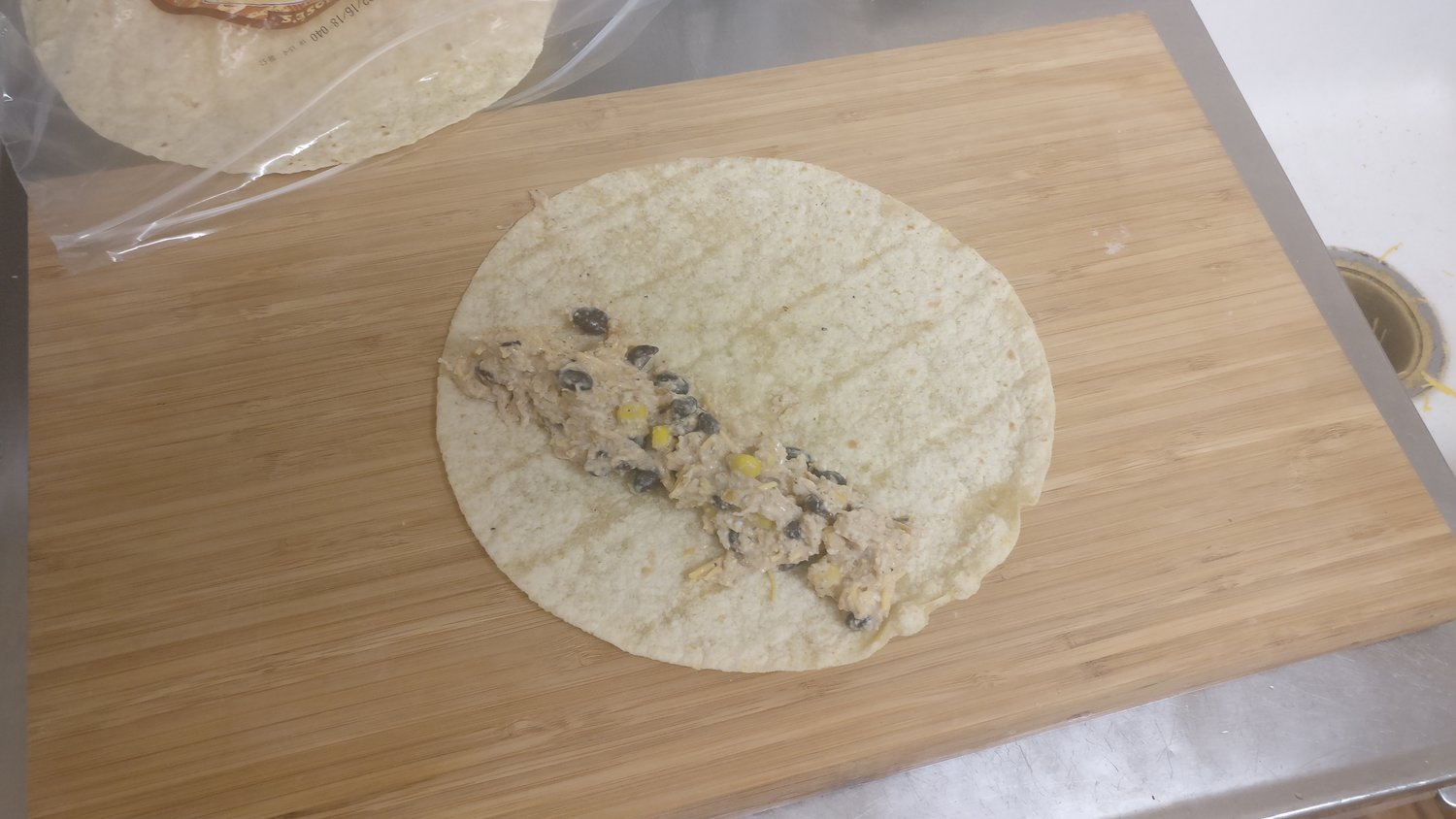 Roll her up.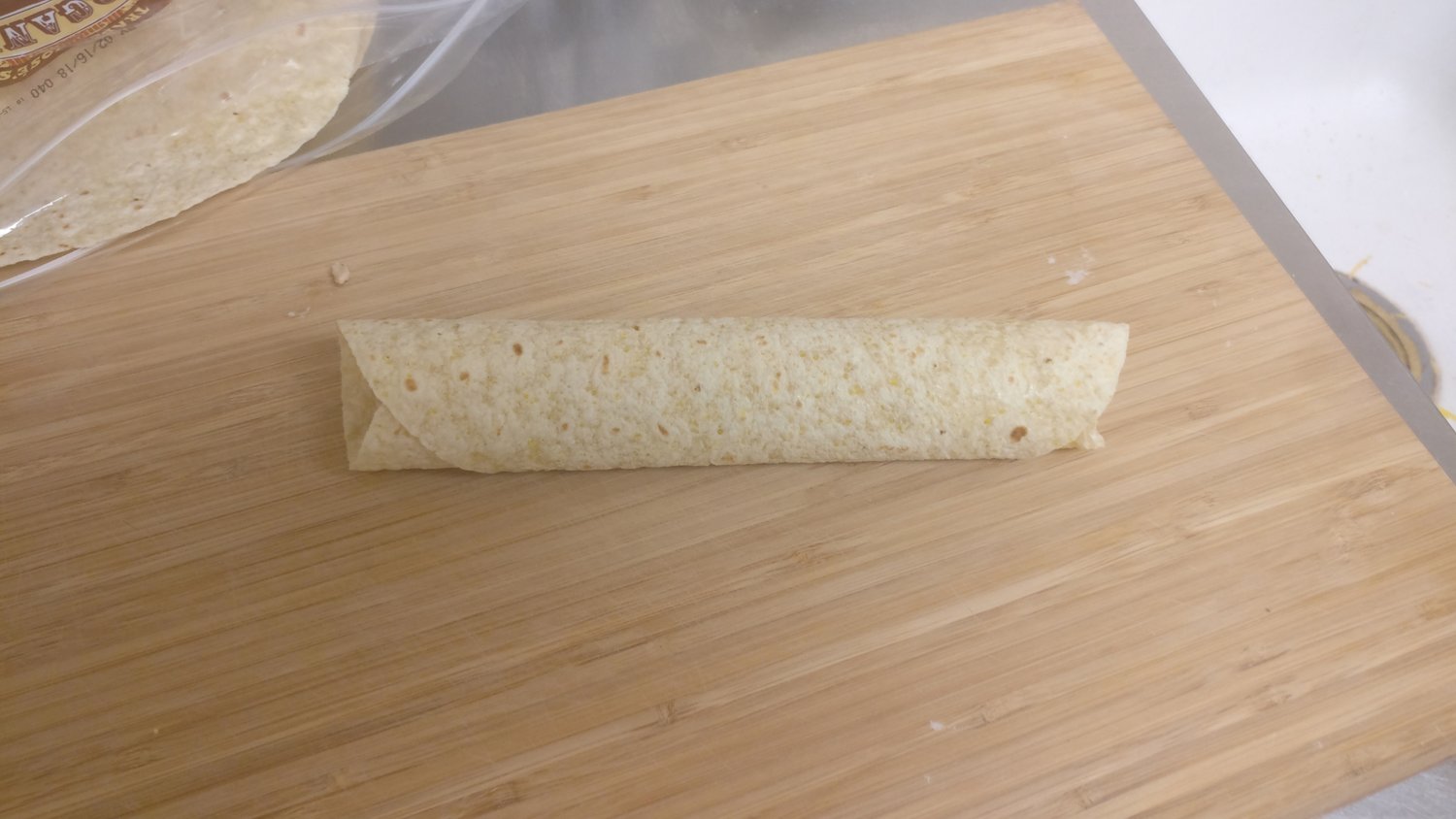 Place in a baking tray, seam-side down. Continue with the rest and brush or spray some oil on top to help the taquitos brown up.
Bake around 15 minutes @ 350F.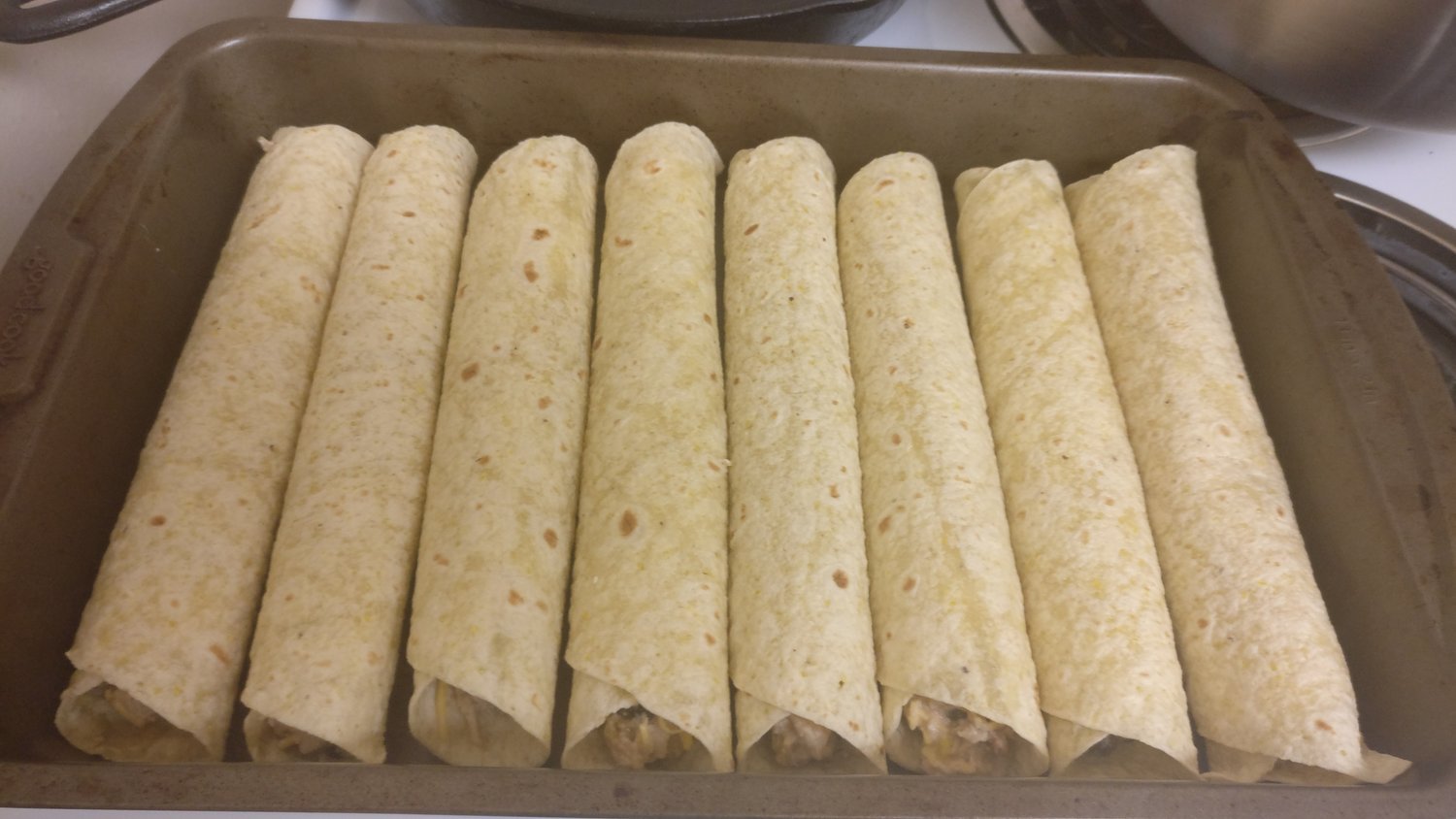 Results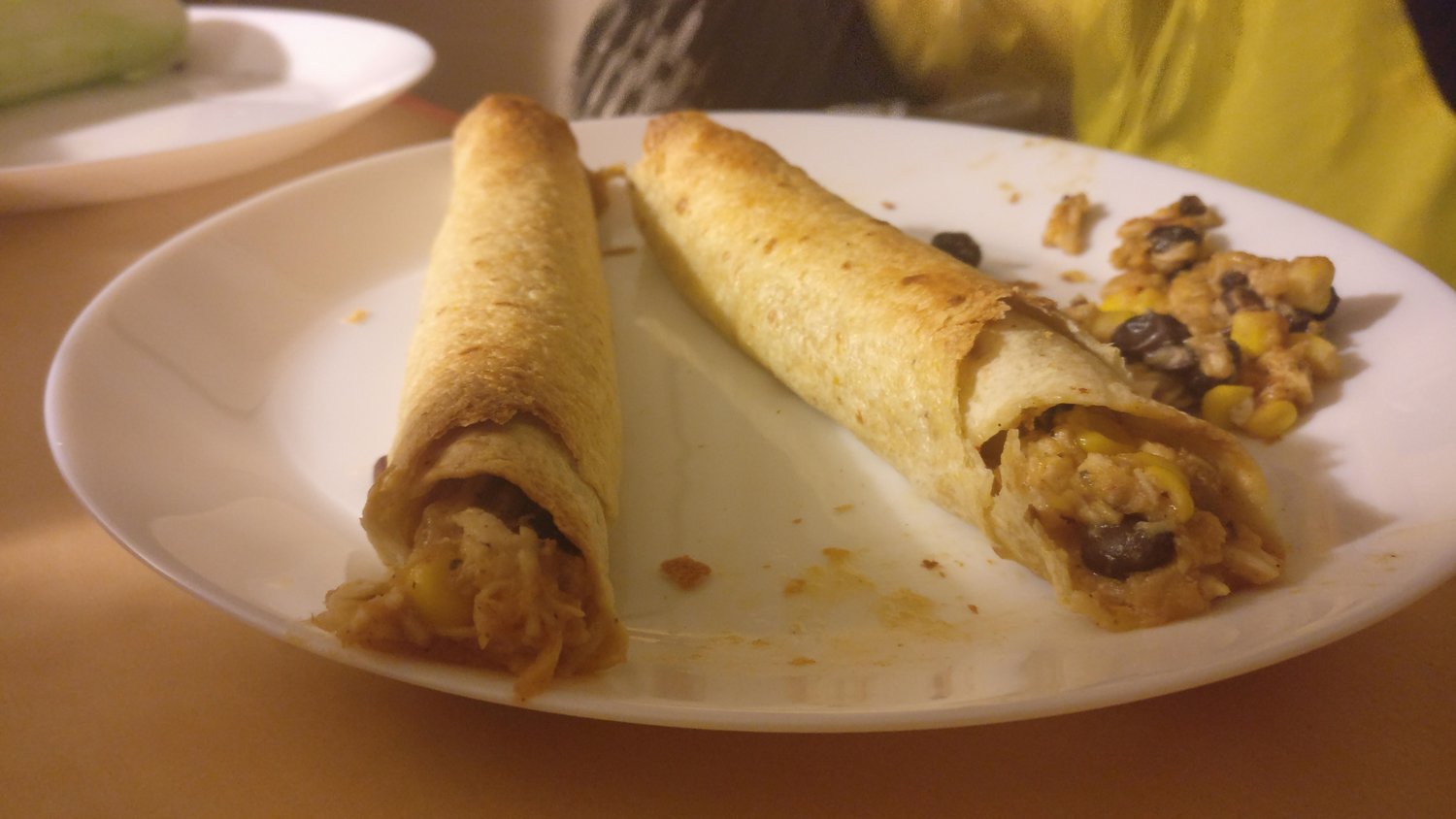 Not bad--I was able to get 15 taquitos out of this batch. I froze 5 and baked 10, which lasted two meals.
A review from me is hard to give since I was still a mucus-producing mess of congestion with no sense of taste, but the SO said these were good. He liked how the tortilla got all crispy in the oven.
Super easy to make--would do again and freeze a whole bunch for easy emergency dinners.