Vegan Chickpea Chocolate Chip Cookies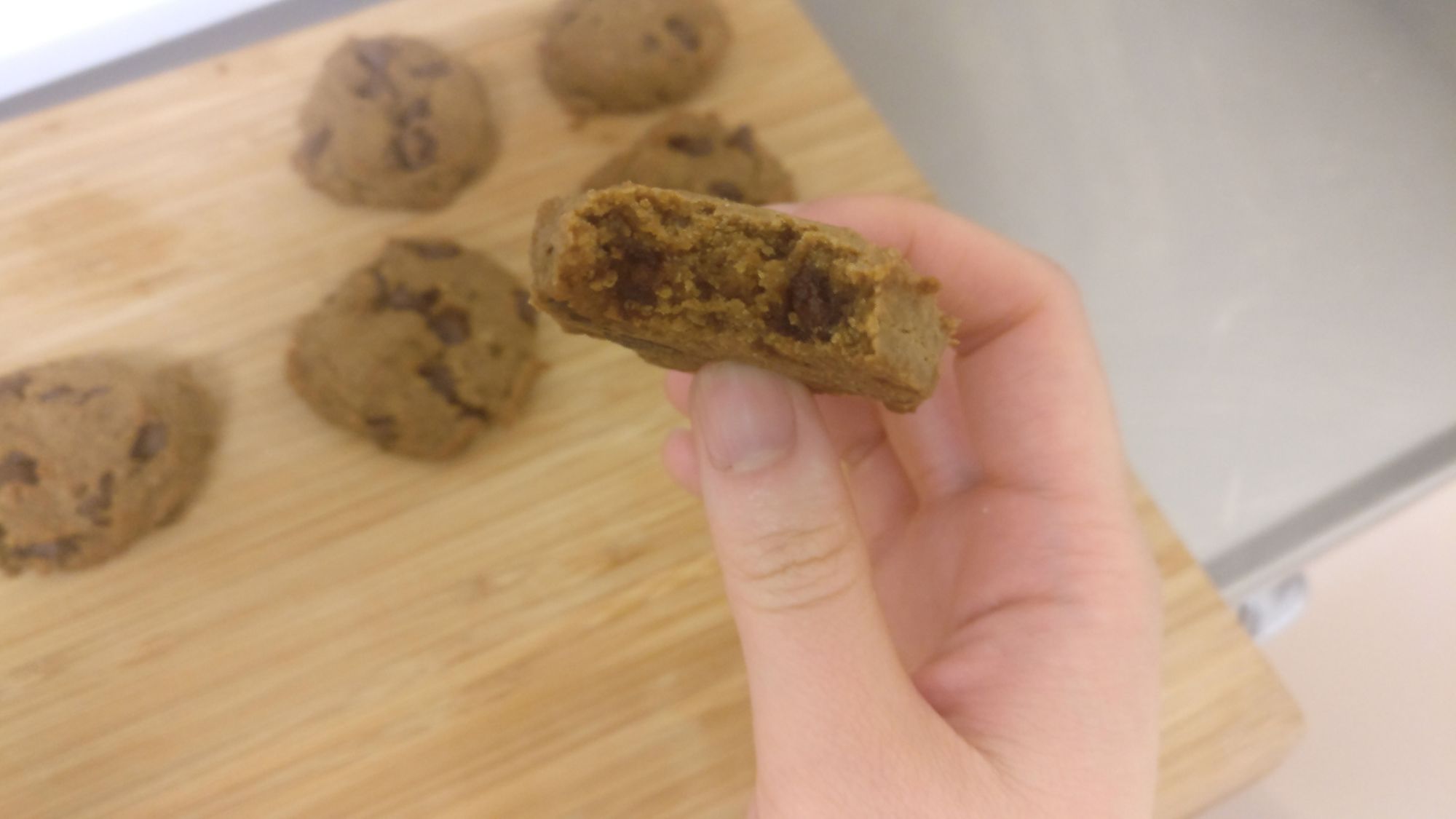 A video by Nikki Limo was recommended to me by YouTube, and I was intrigued. I had heard tons about black bean brownies (maybe coming in a post soon!), but I didn't know chickpea cookies were a thing. You guys know how I feel about calories and plant-based choices, so of course I had to try.
The result was pretty good. "Holy chickpea", indeed.
These came out to 98 calories, 13.6g carb, 4.3g fat, 1.8g protein per cookie.
See the video here: https://www.youtube.com/watch?v=Ve8F8abCrIM
---
Ingredients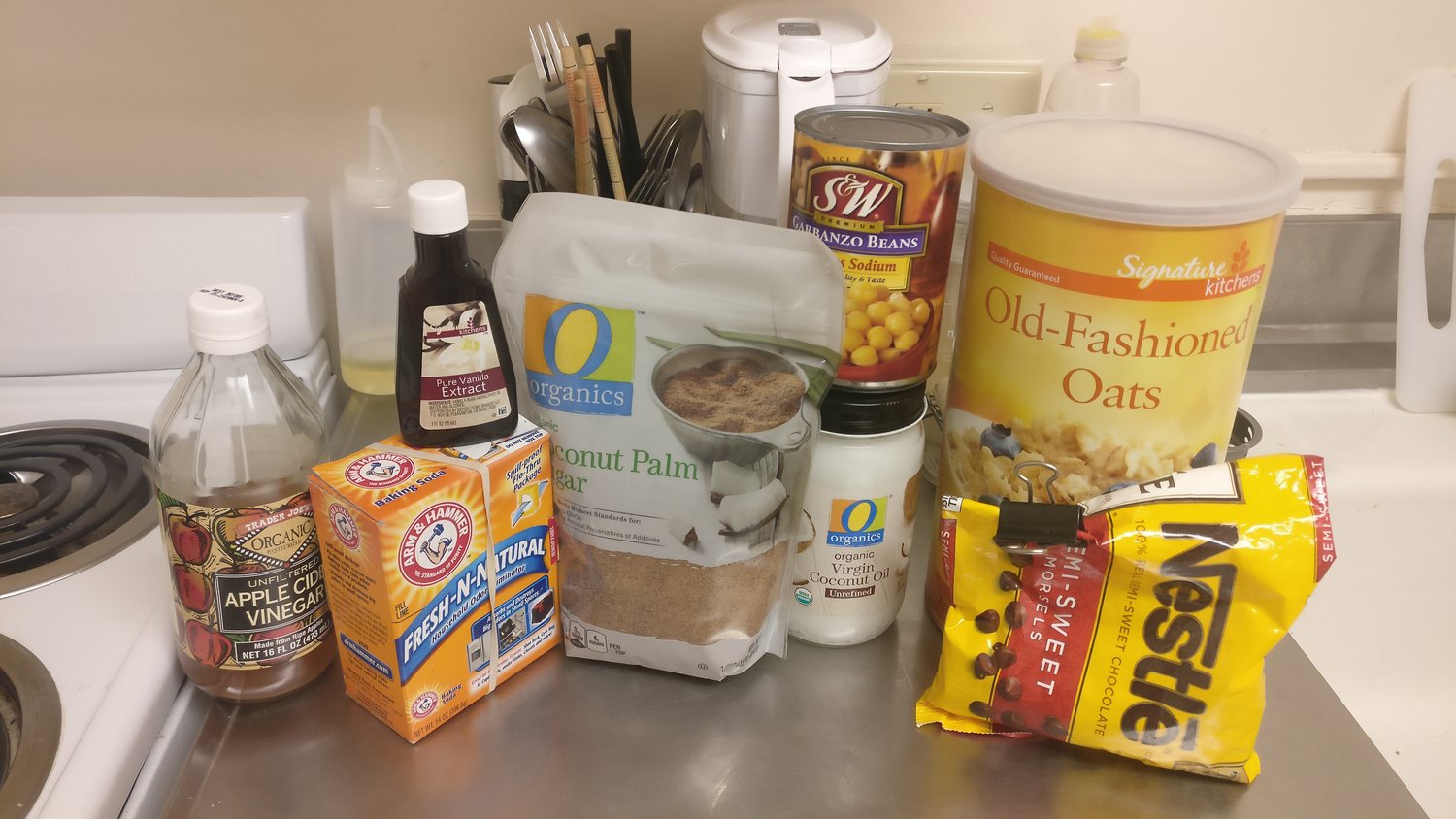 1 can chickpeas/garbanzo beans
1/2 cup oats (or oat flour, if you have)
3/4 coconut sugar (I did a splurge in treating myself to a whole bag of it for fun baking and cooking! I think the next splurge will be cake flour. :) )
3 tbsp coconut oil
1 tbsp vanilla extract
1/2 tsp salt
1/2 tsp baking powder
1 tsp apple cider vinegar
3/4 cup chocolate chips
Methodology
Preheat the oven to 350F.
Now, if you have oat flour in your pantry, great!
If not, no worries. Oat flour is just processed oats, so it's really easy to make your own.
Toss the oats into a blender or food processor until it turns into a flour.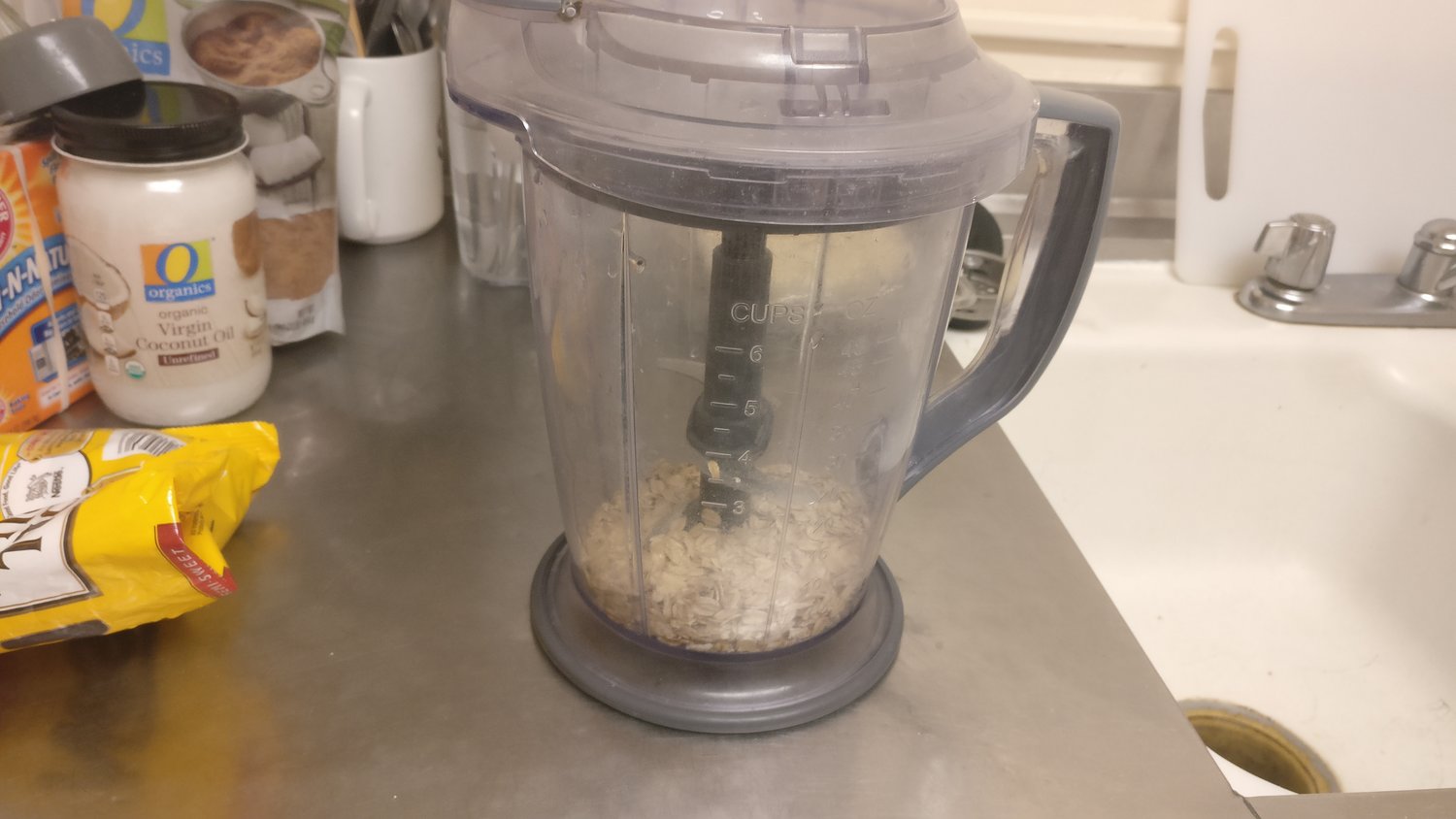 Wash and rinse the chickpeas.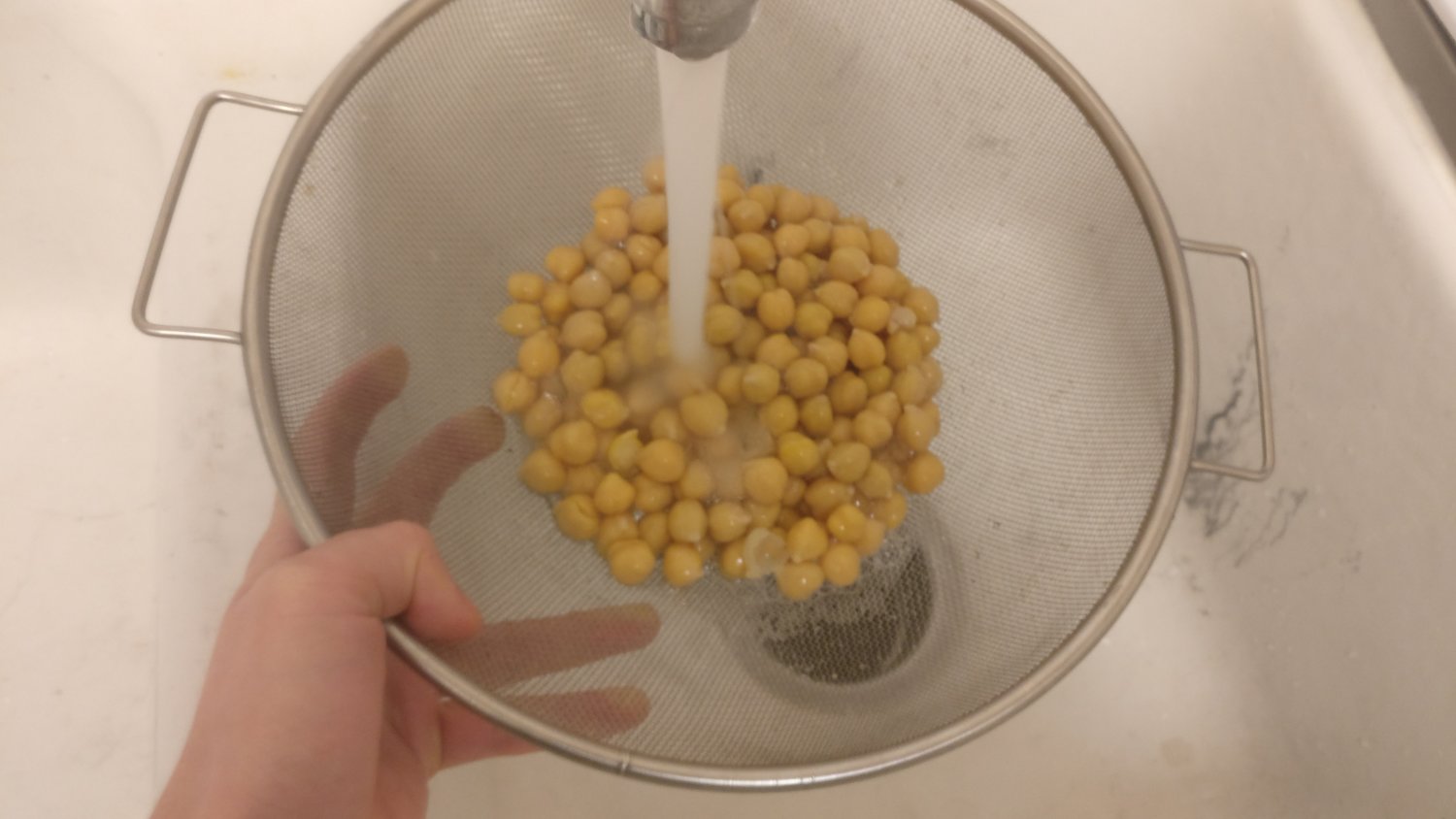 Toss the chickpeas in the blender/food processor.
Moving forward, I am just going to refer to whatever tool you end up using as the blender since that's what I have here. :P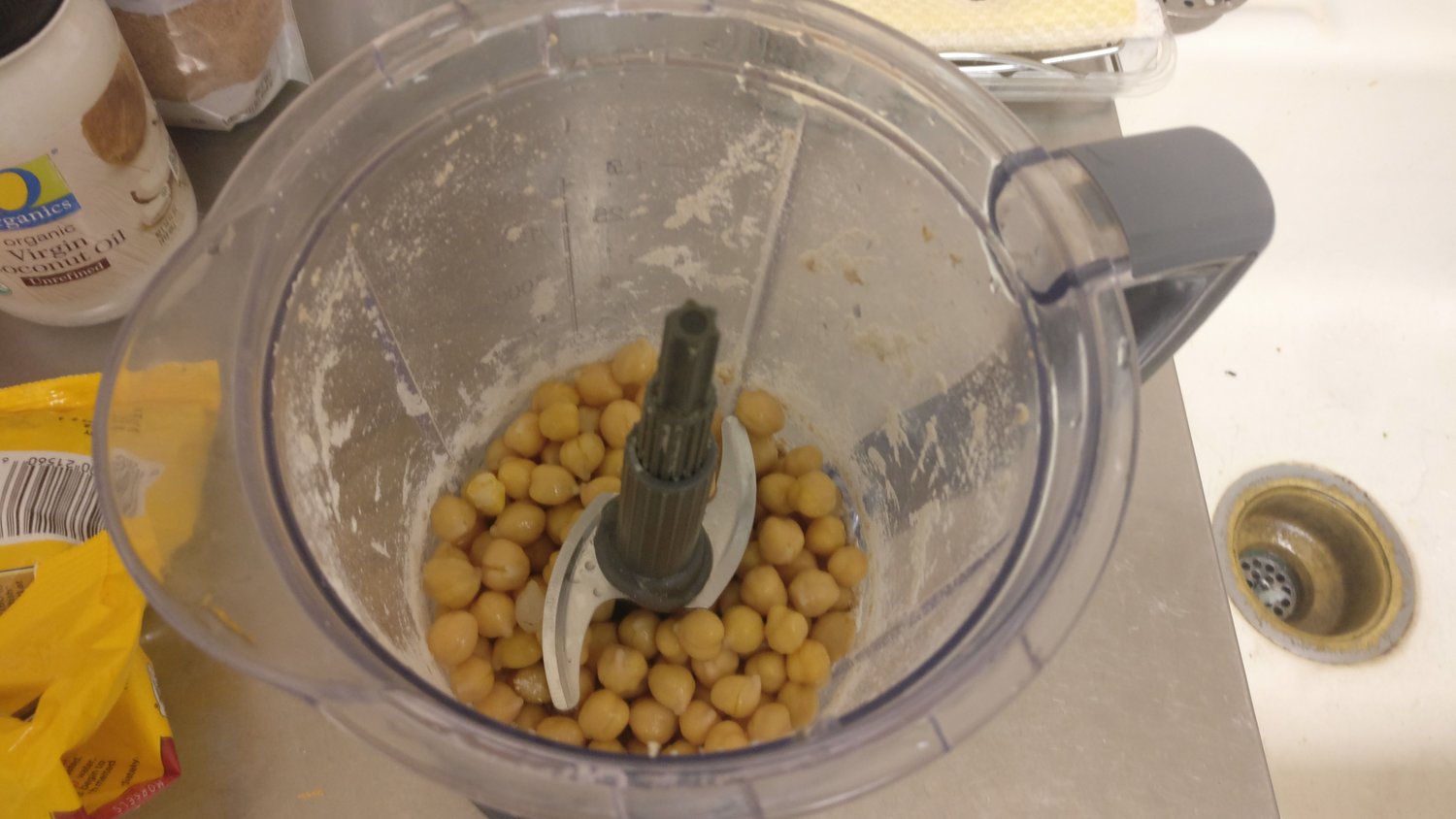 Melt ye olde coconut oil in the microwave and dump that into the blender.
Add in the coconut sugar, vanilla extract, salt, baking powder, and apple cider vinegar.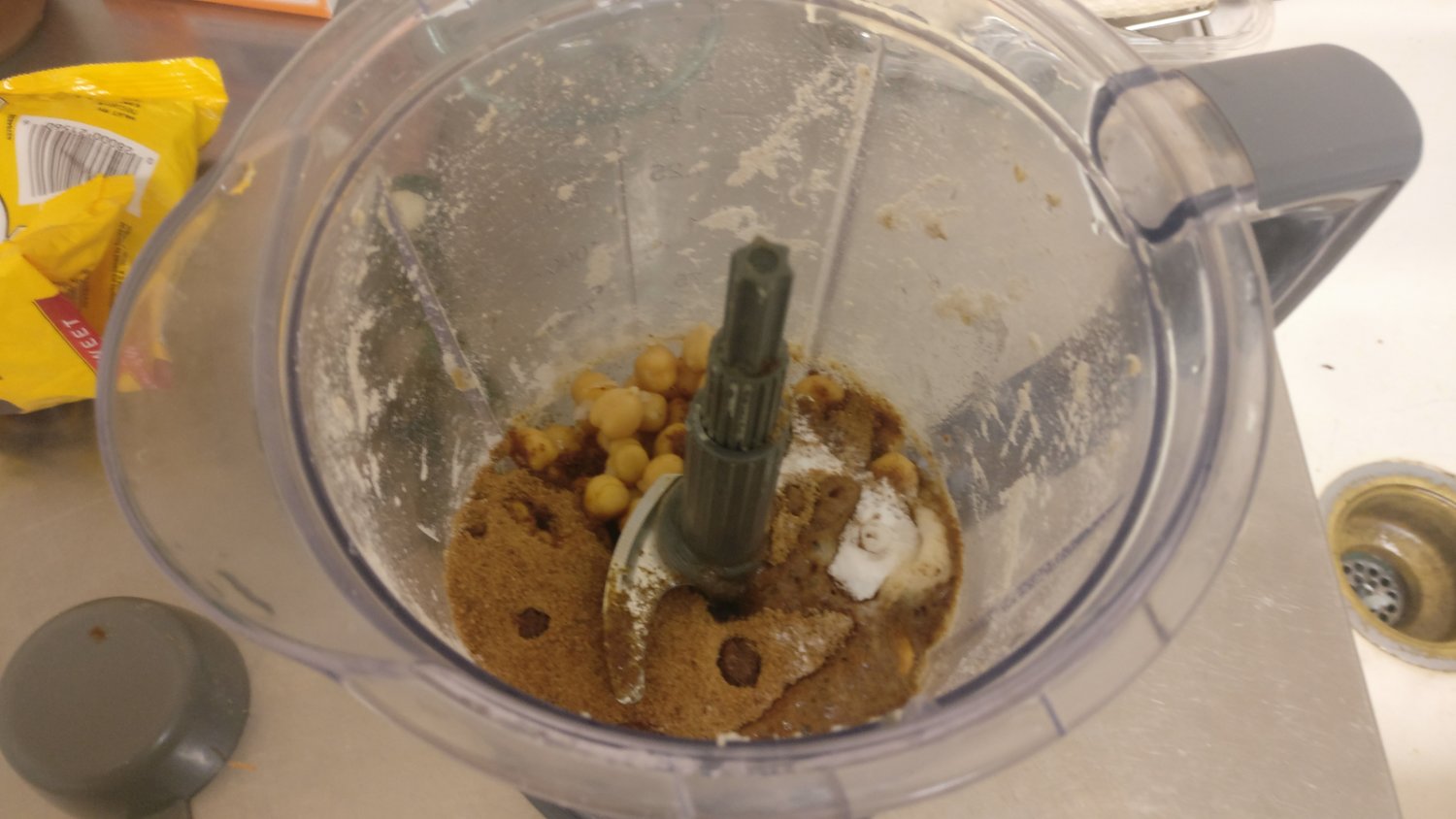 Blend, blend, blend until you get a cookie dough!
Toss in the chocolate chips.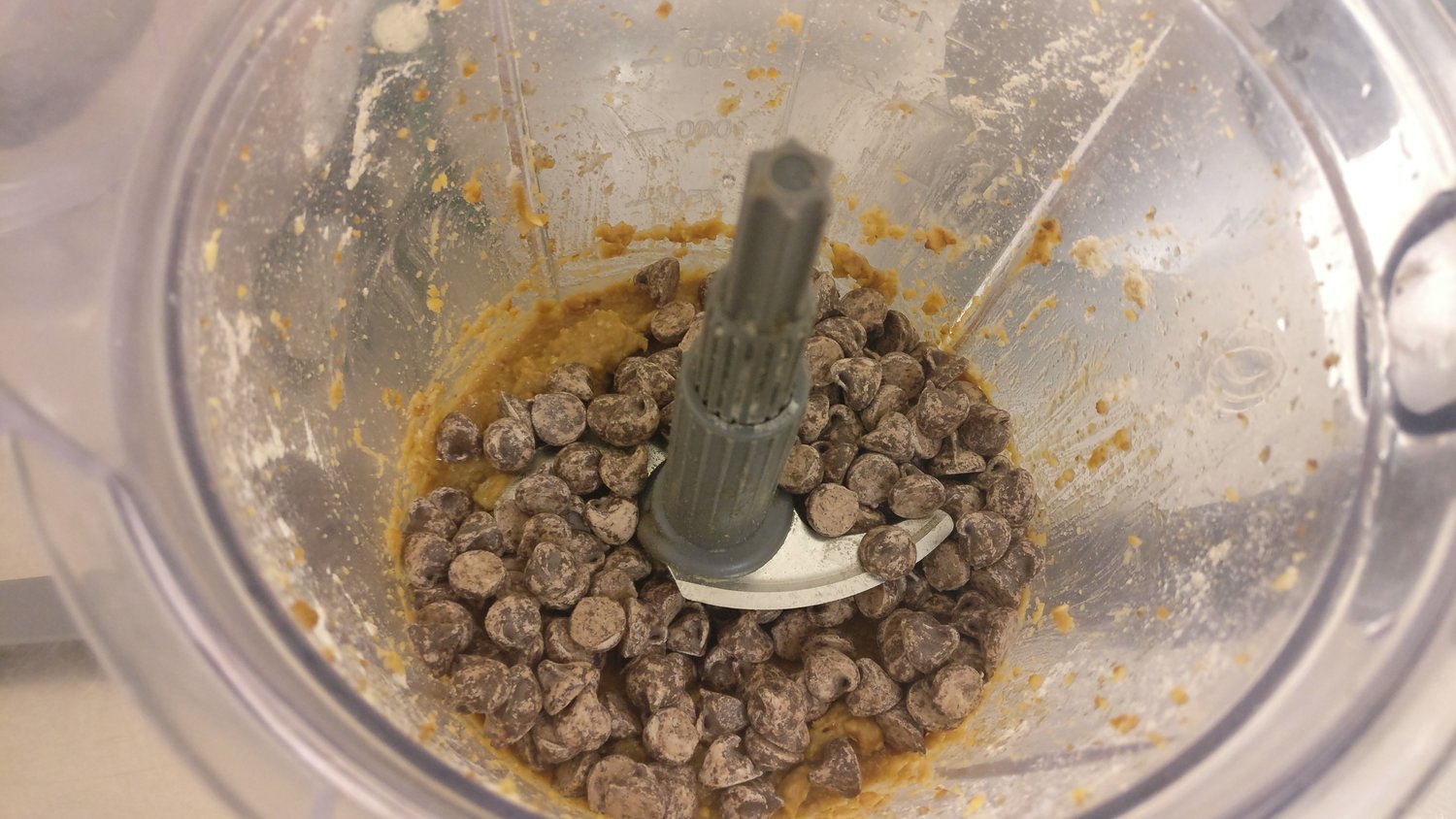 Pulse until combined.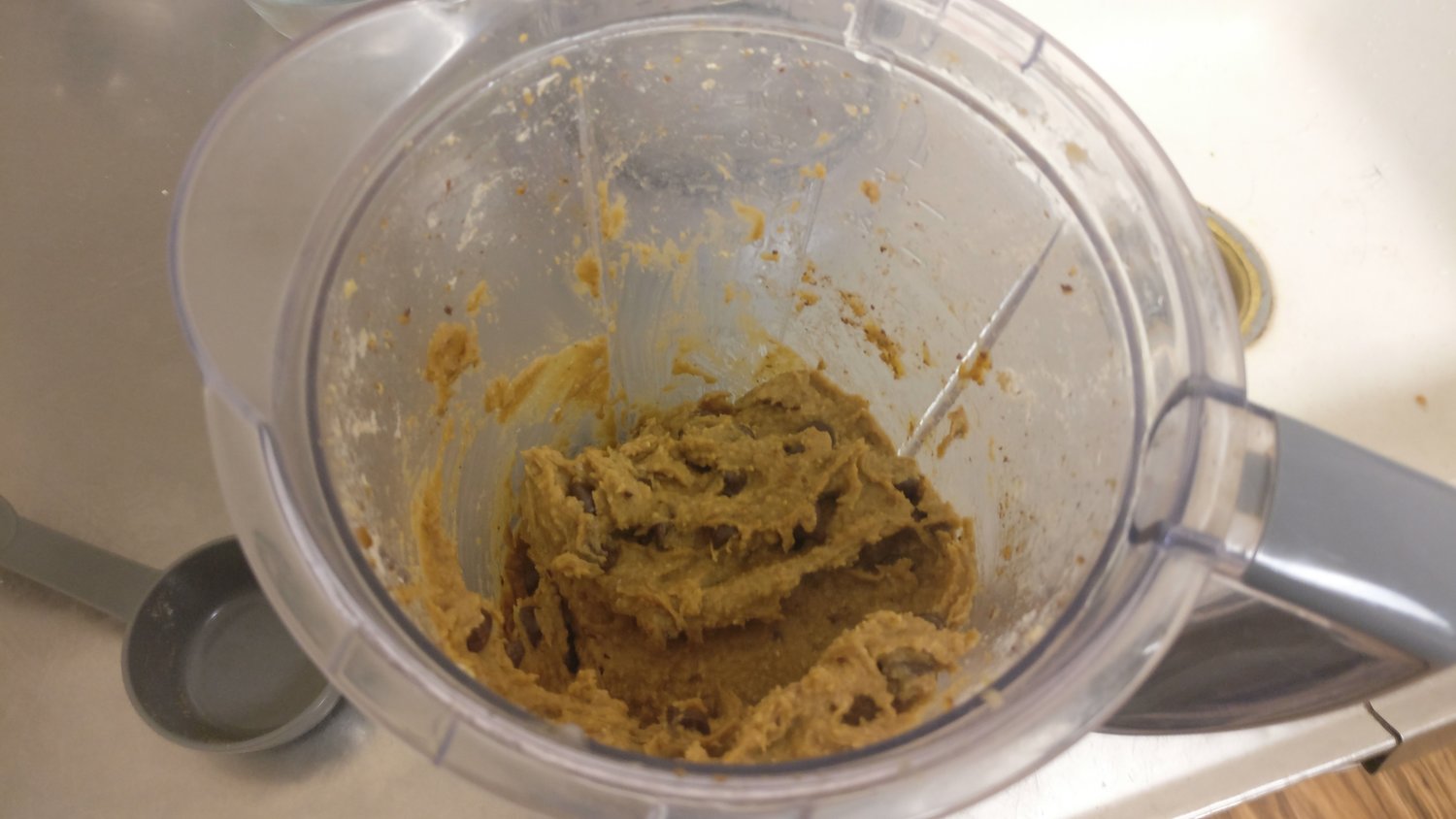 Yay, that was easy! Also +1 for being able to get everything mixed together so easily.
Grab your cookie scoop or spoon and start forming cookies.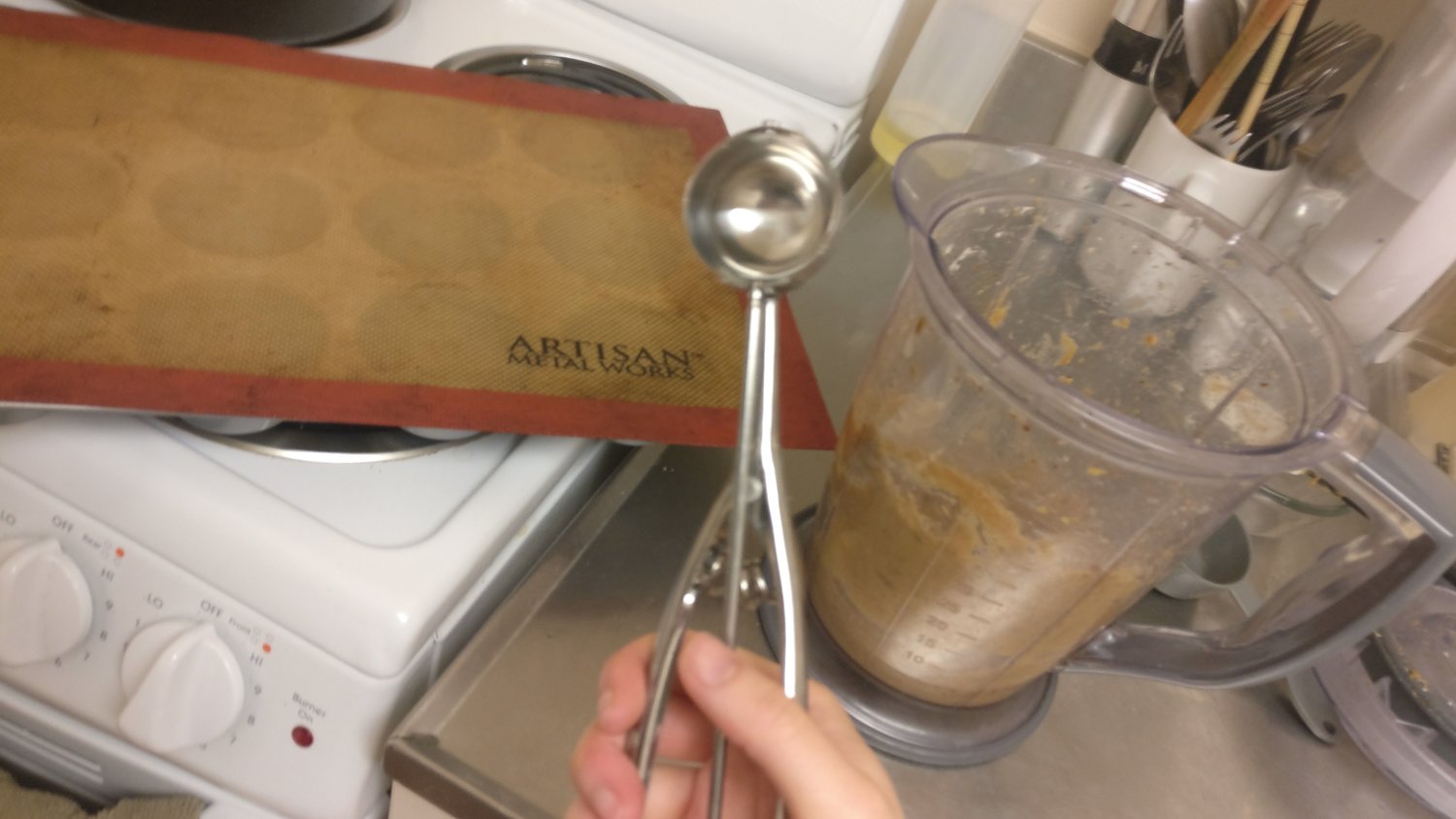 I got 23 cookies out of this, and needed to bake the two batches.
Bake for 20 minutes or until tops are browned.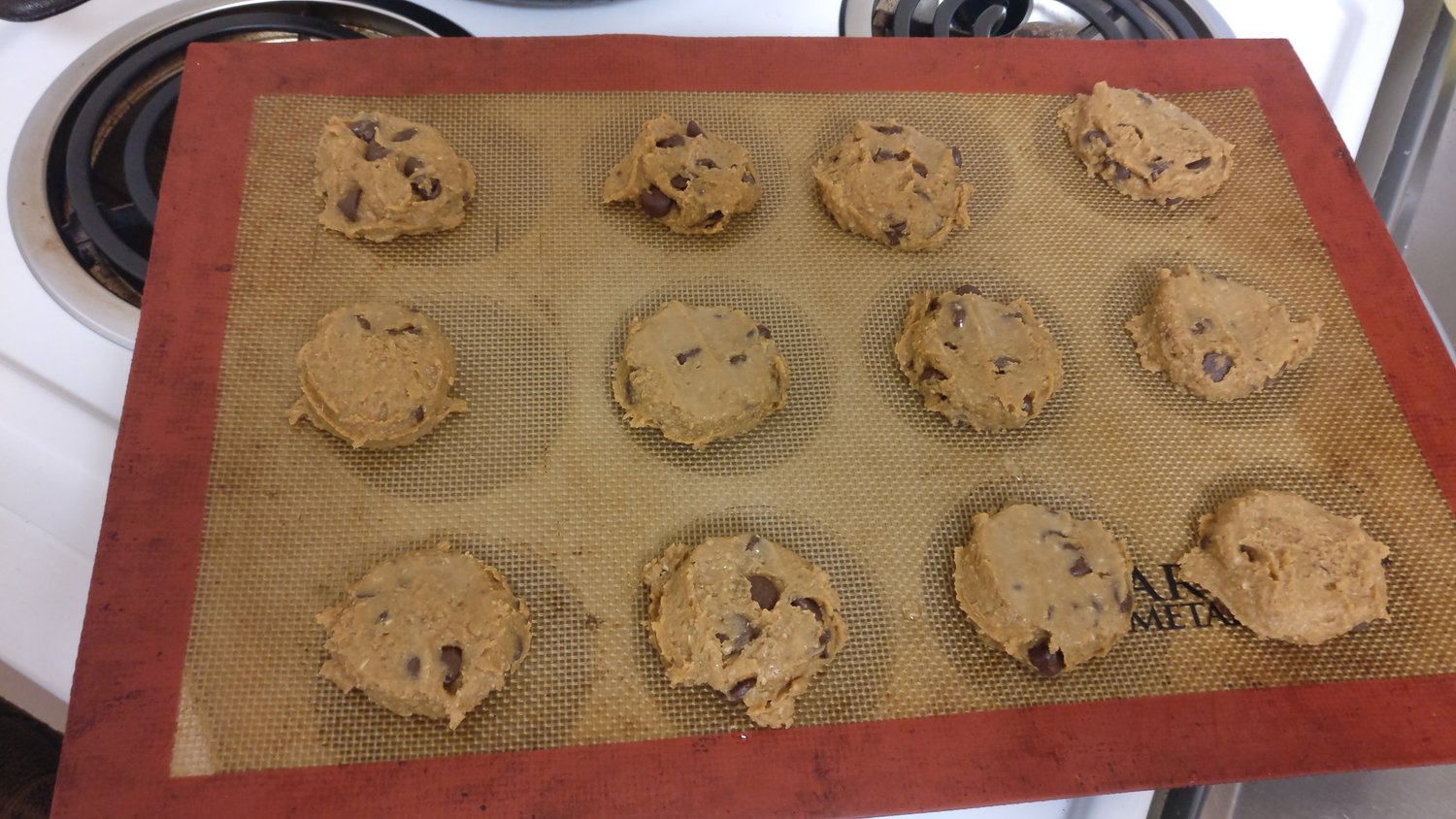 Results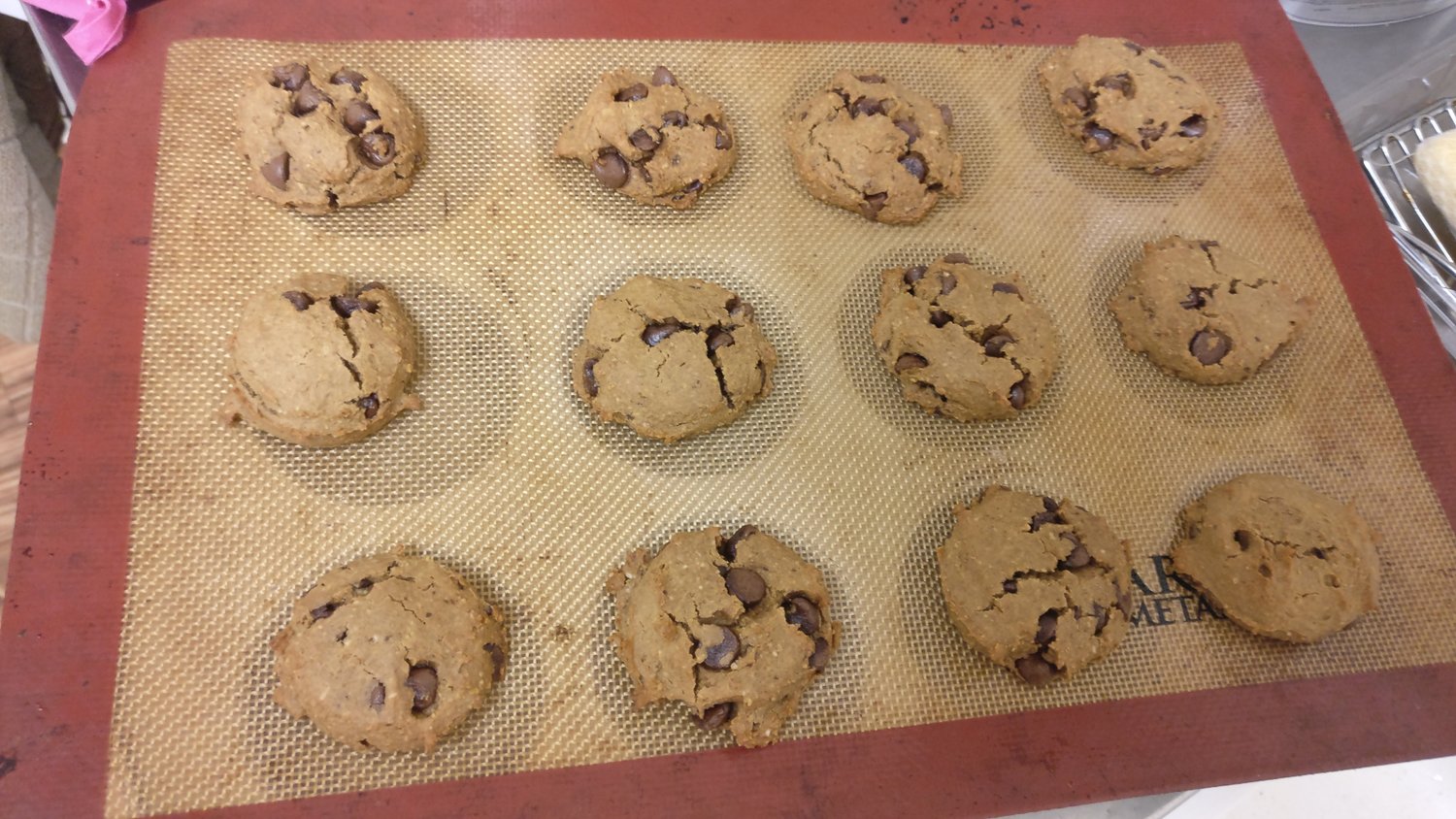 Yay, cookies!
These are definitely different from your typical chocolate chip cookie in how they are more cake-like, but they are super good and suuuuuper easy to make. I ended up eating half the batch over the course of a week and freezing the rest for future sweet cravings.