Chocolate Lava Cake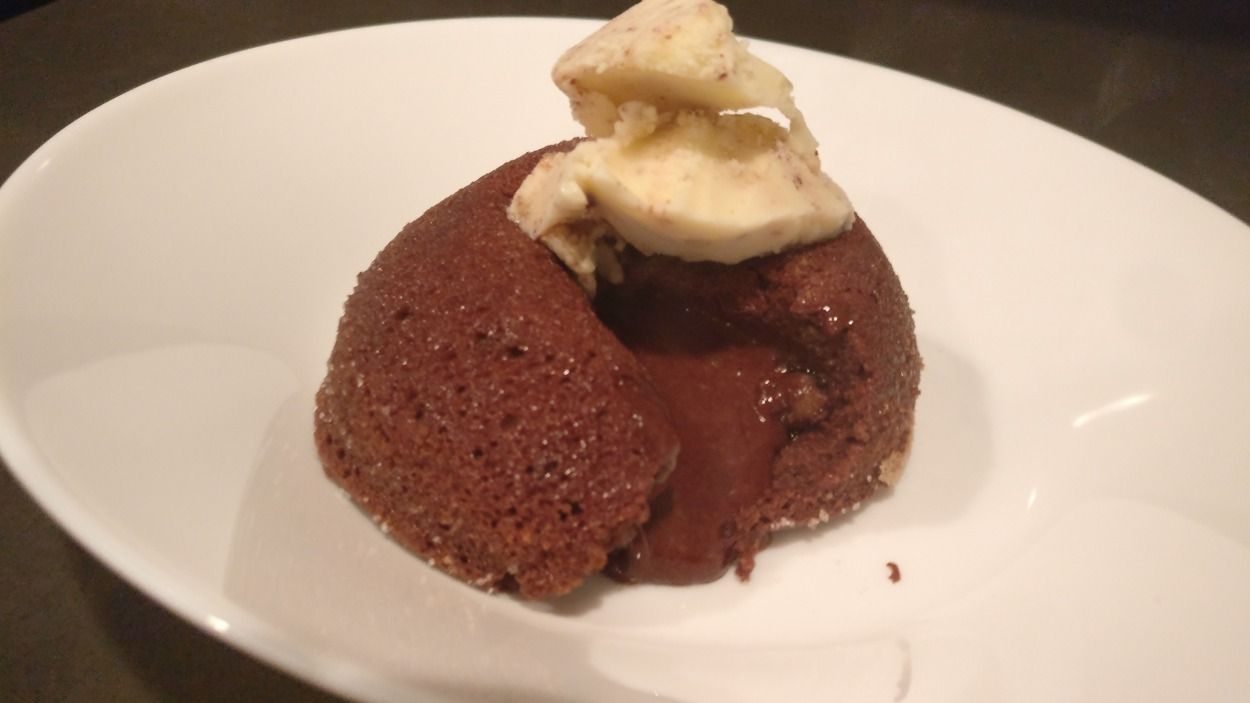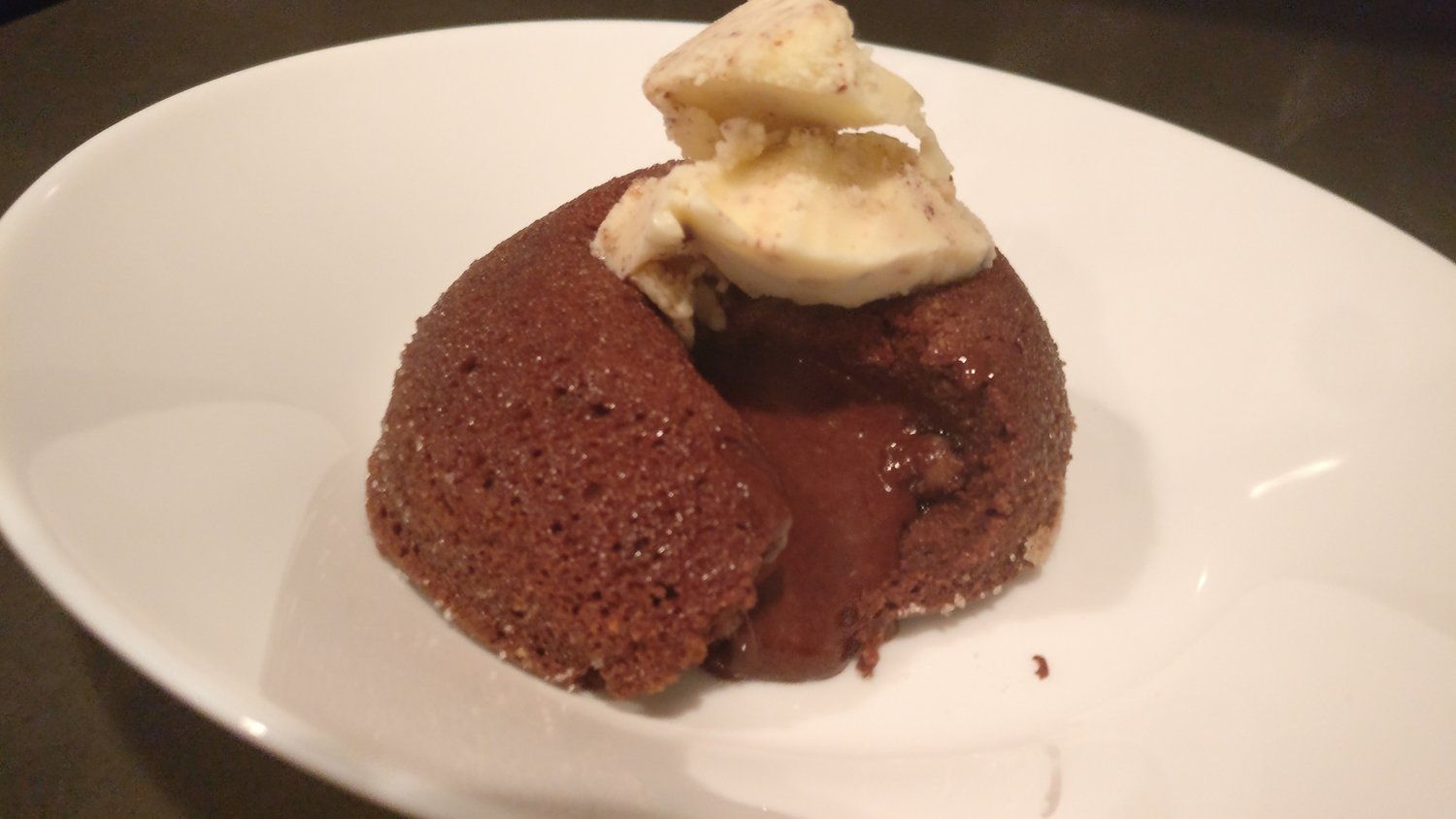 There are few things better than the combination of melty cake and ice cream.
The craving suddenly hit me.
---
Ingredients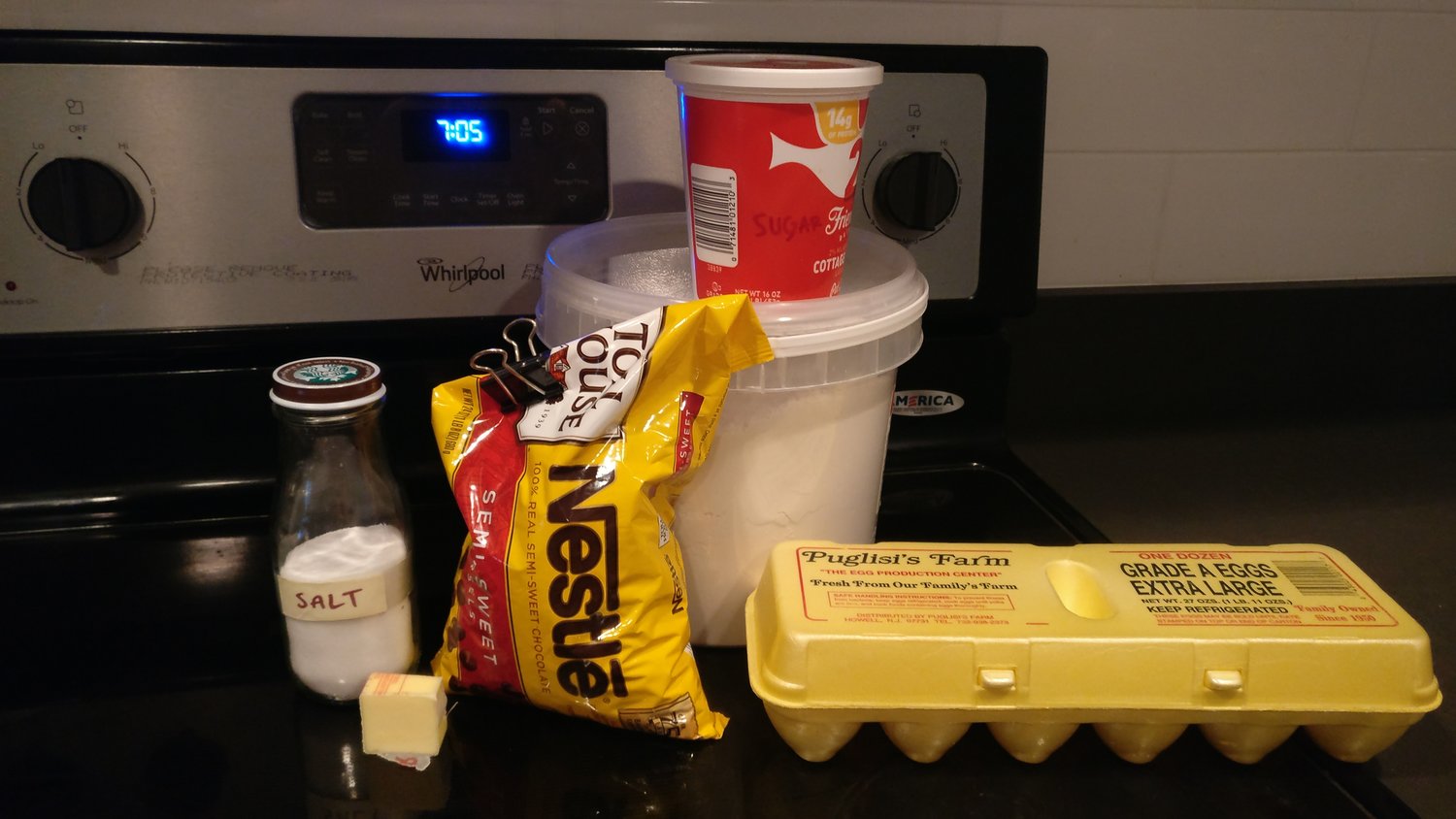 1 egg
1/8 tsp salt
1 tbsp sugar + excess for coating the ramekin
2 oz chocolate
1 tbsp flour
1 tbsp butter
Methodology
Preheat the oven to 425F.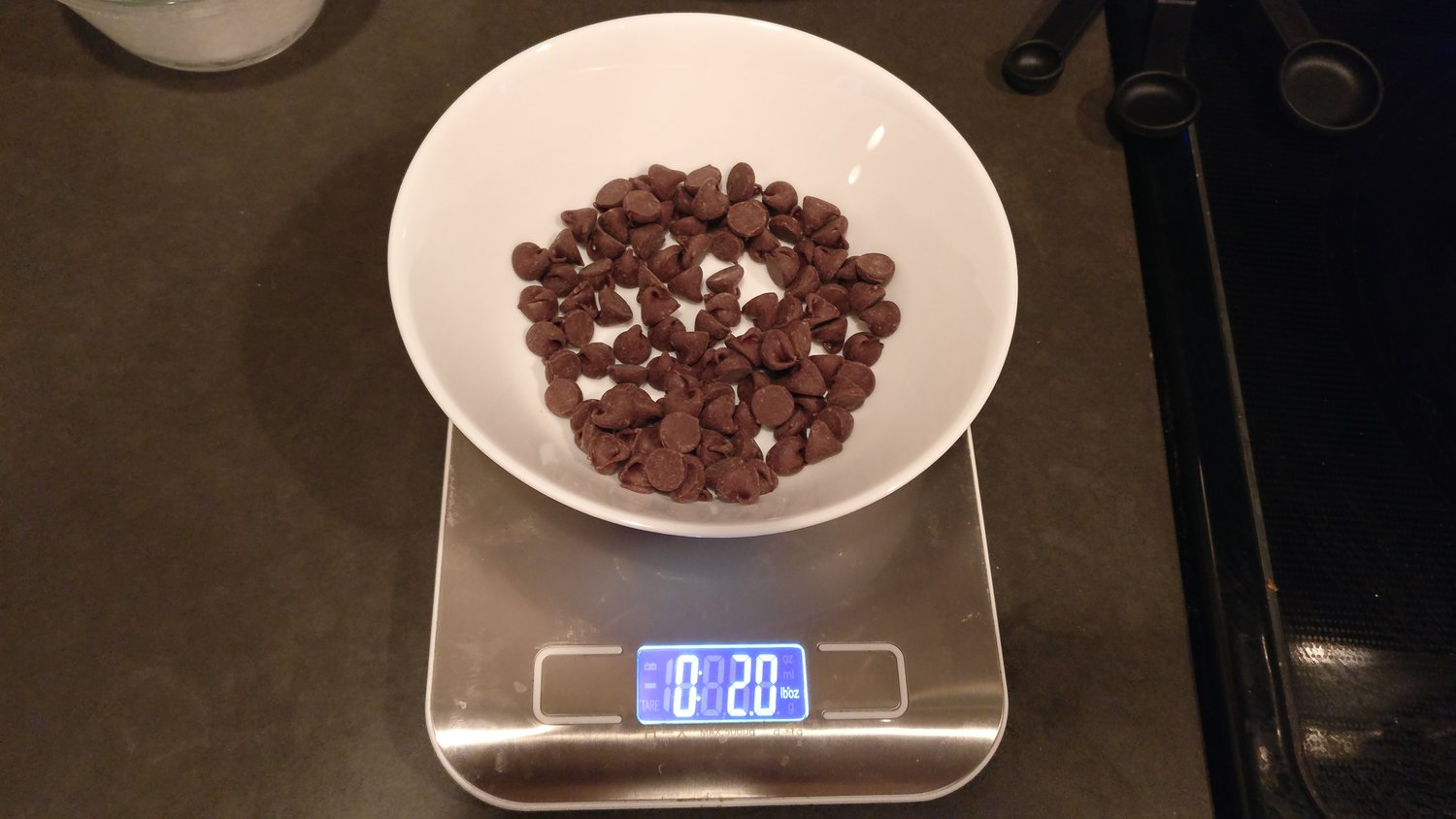 Measure out the chocolate and nuke it in the microwave at 10 second intervals until it starts melting and can be stirred into a goop. Make sure not to let it burn!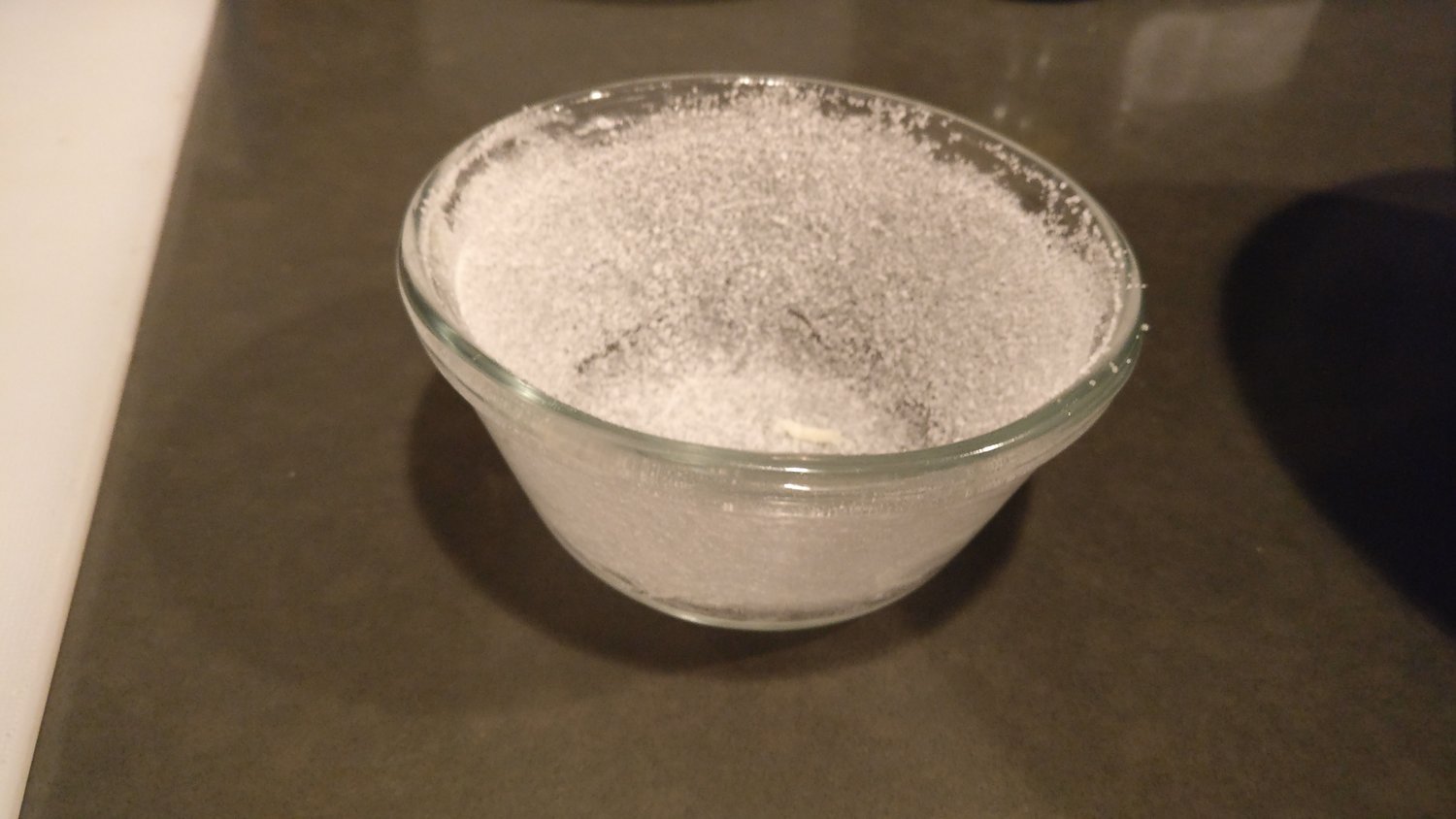 Butter your ramekin and add some sugar in it to coat the surface. Dump out the excess sugar. This will help the cake lift away from the container later.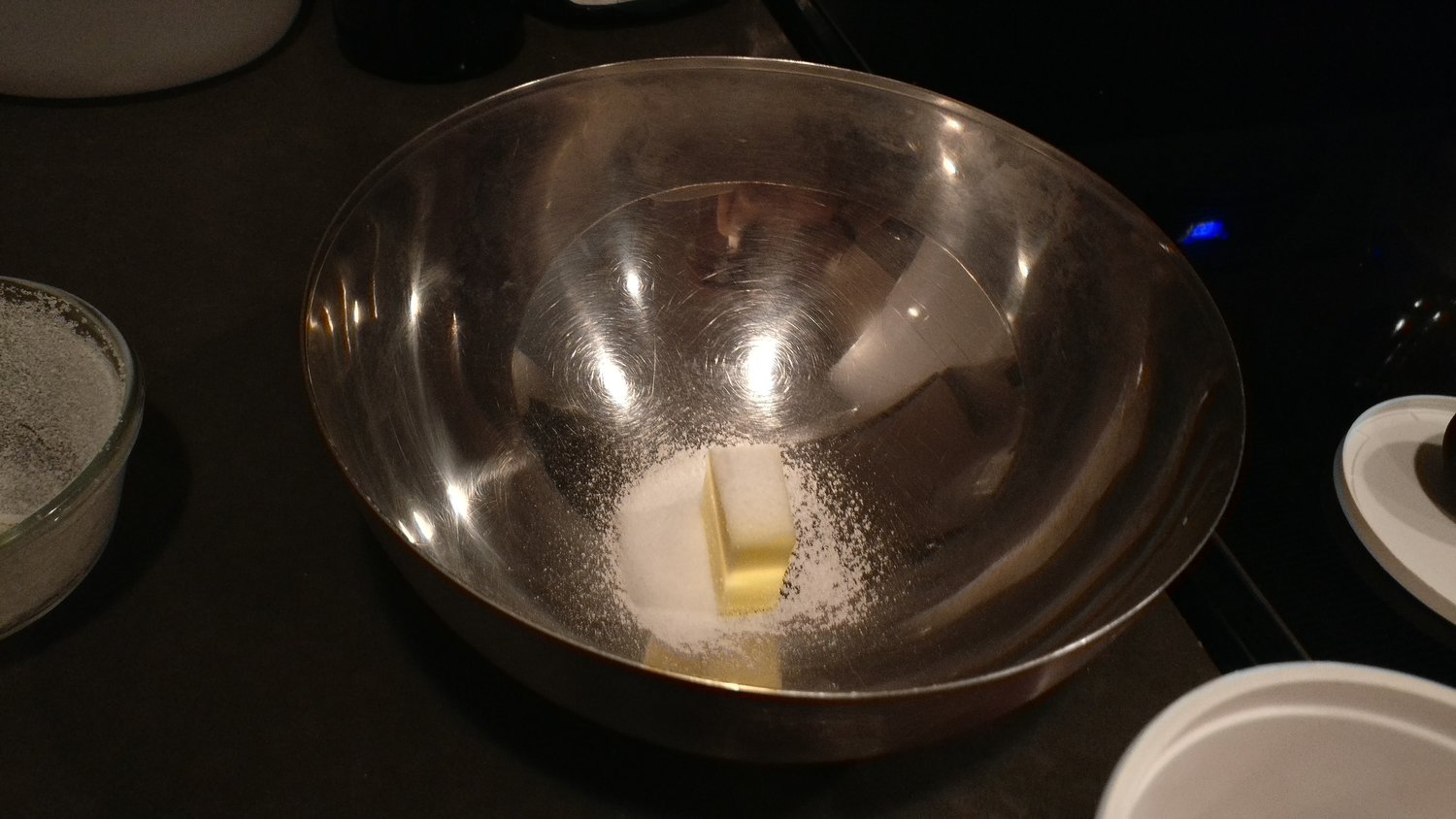 Cream the butter and sugar until it's fluffy and well combined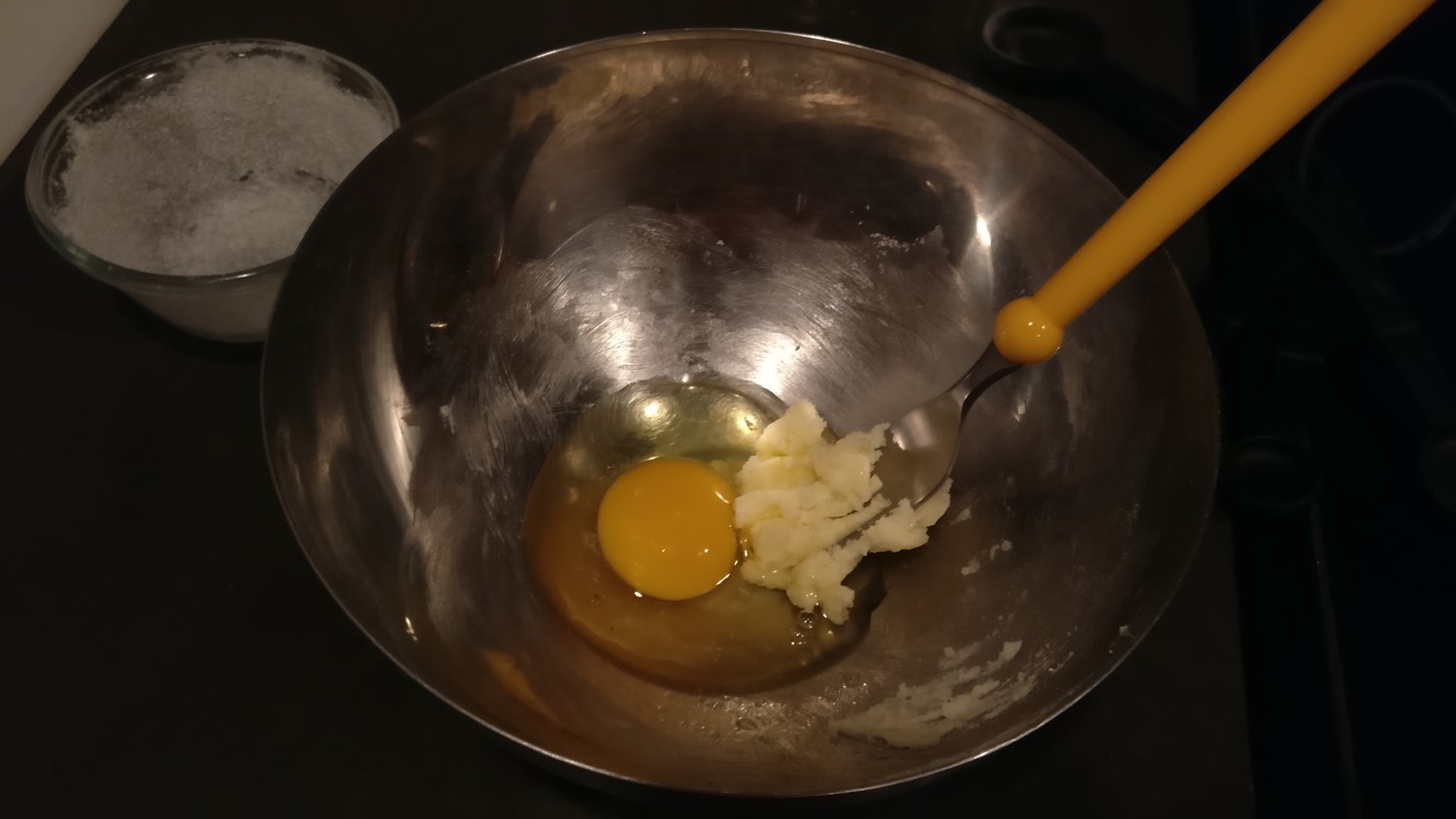 Add the egg.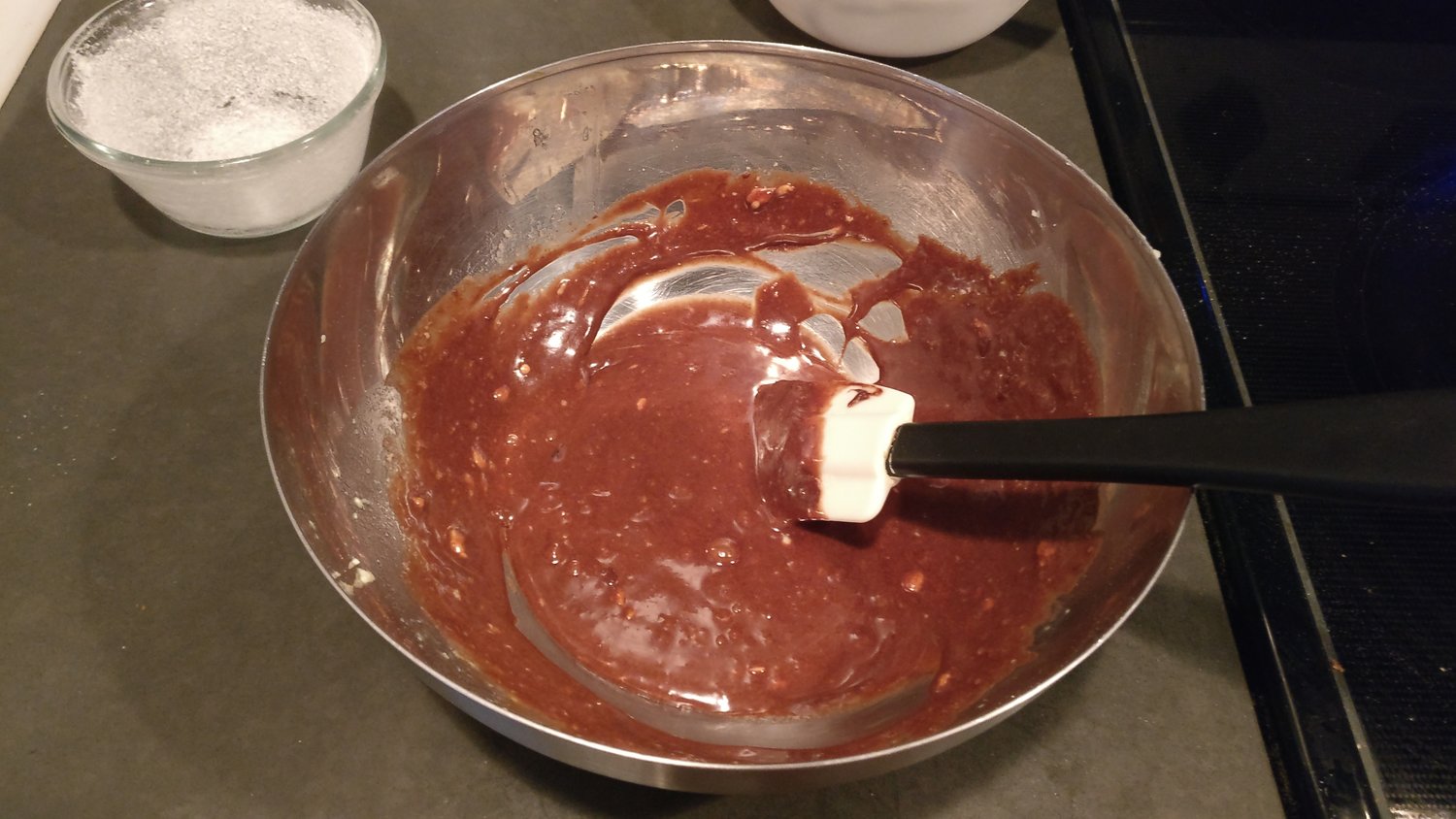 Add everything else--the flour, salt, and melted chocolate.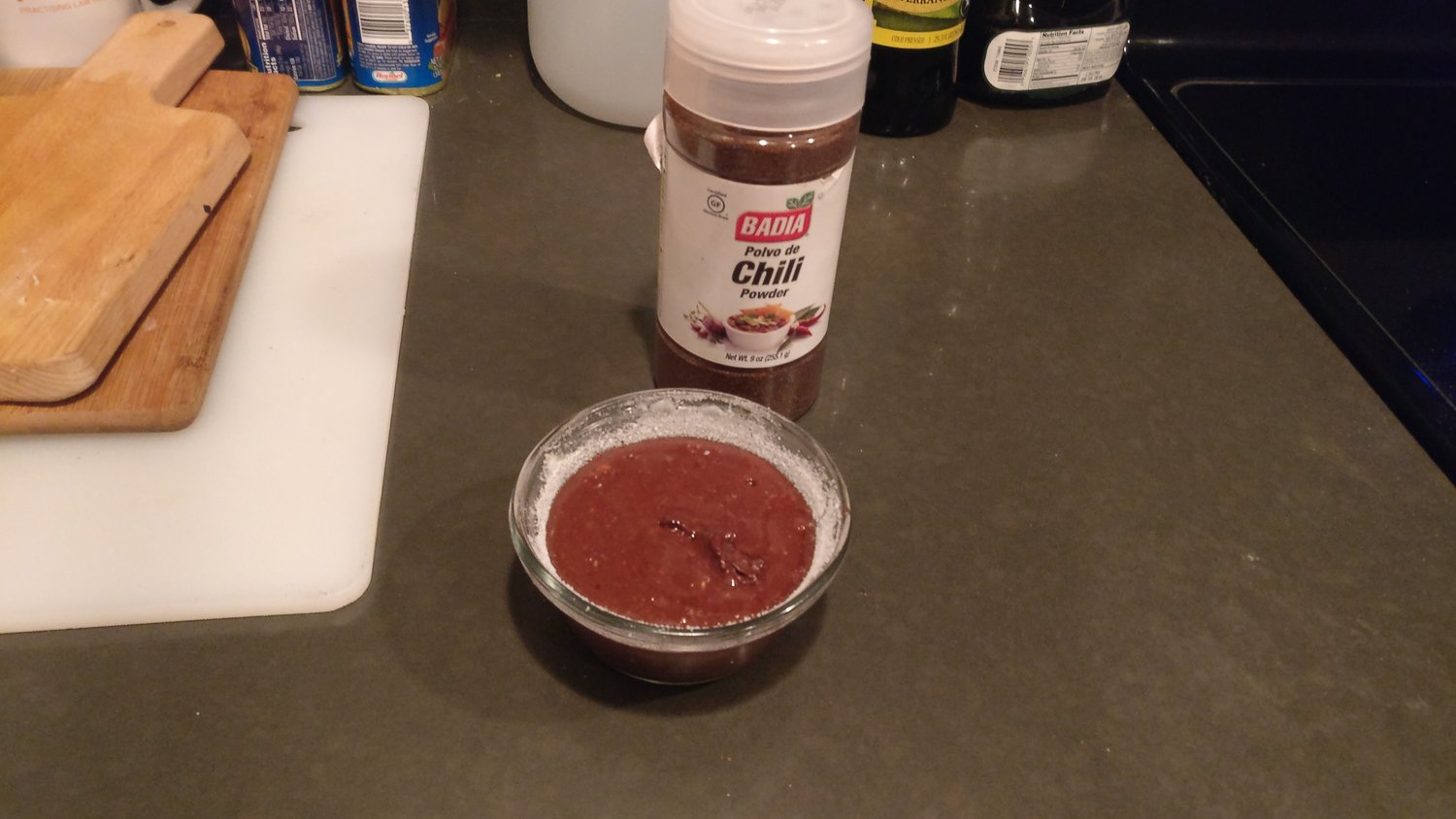 Put the mixture in a ramekin.
If you're feeling crazy, you can try adding other ingredients--I tried adding a bit of chili powder, but it didn't really come through in the final product. I'd suggest adding instant coffee if you have any since coffee brings out the flavor of chocolate.
Bake away for 11 minutes.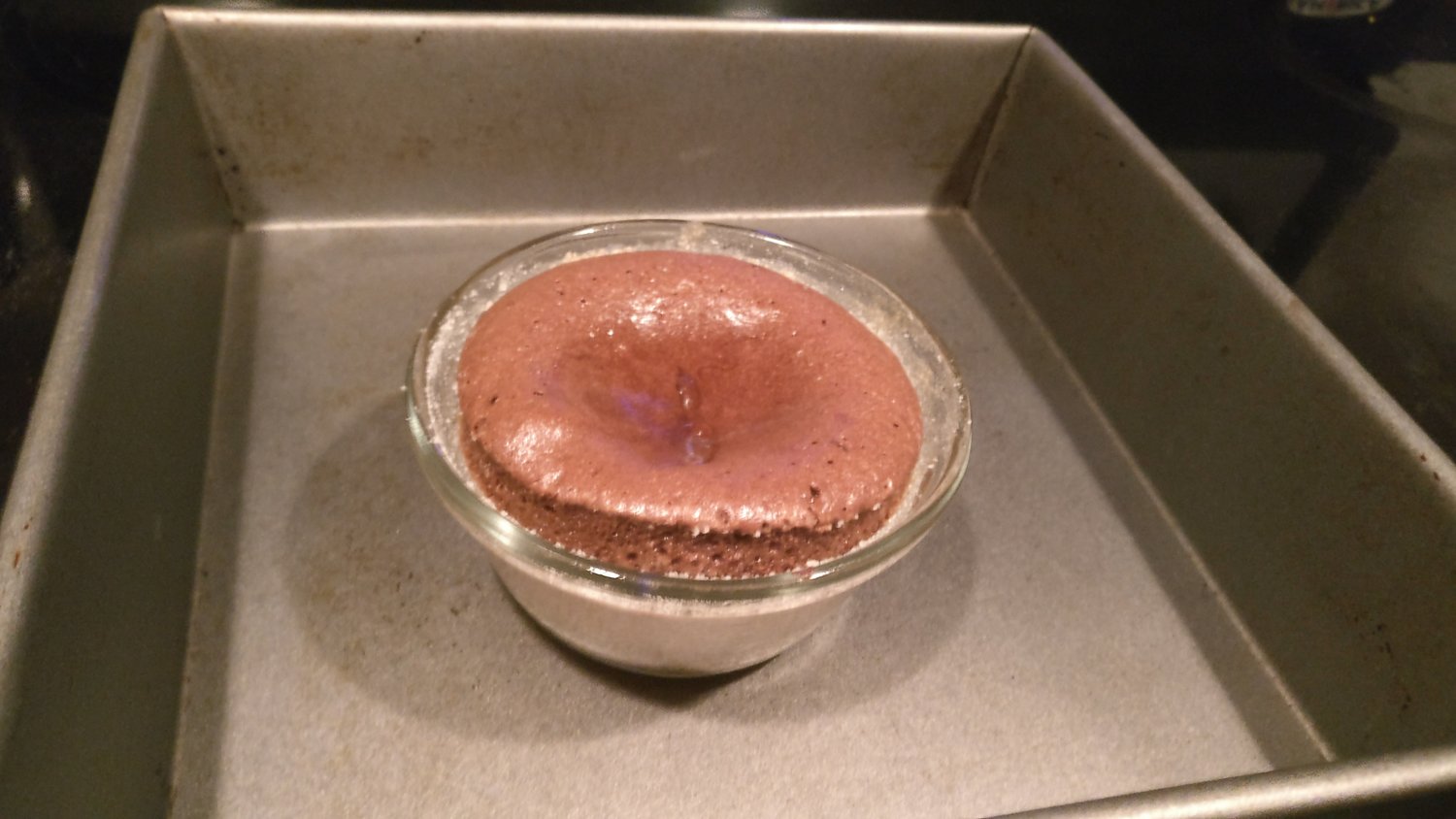 Results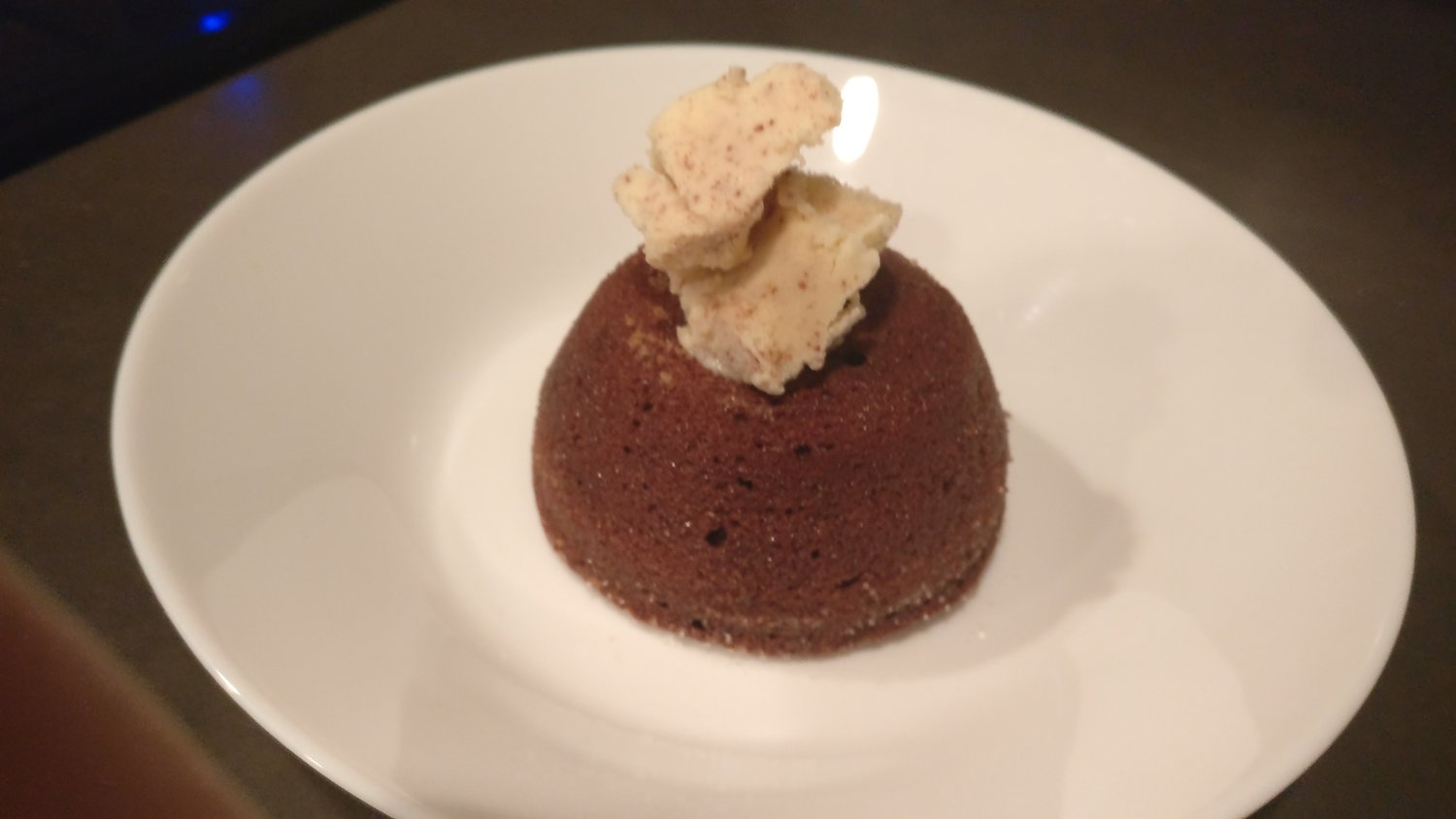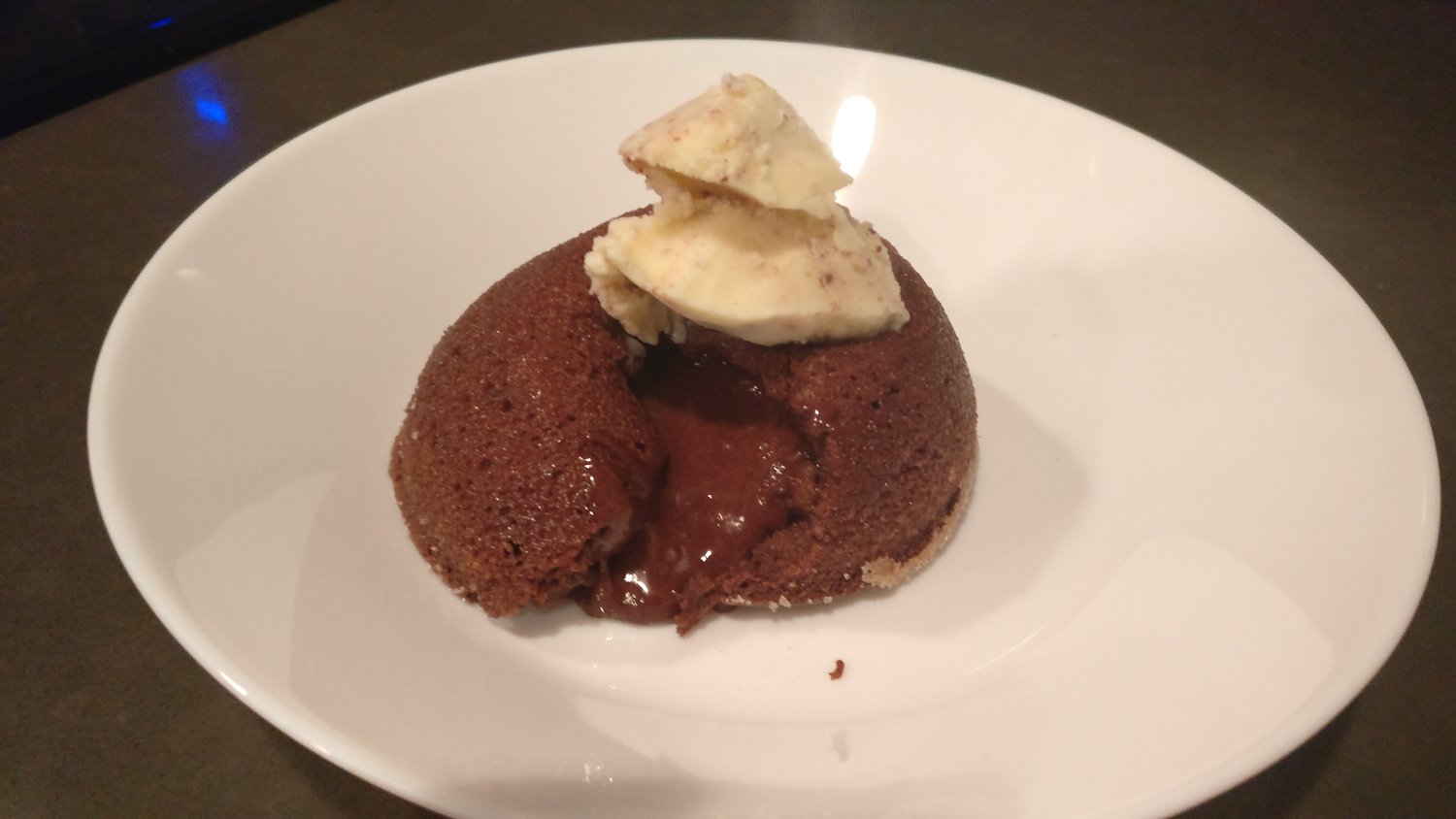 Super indulgent, especially when topped with some ice cream (Halo Top here, hah). I felt a little guilty afterwards since I already ate some pizza earlier.
10/10 would make again. Super quick and easy, but for next time, I'd probably add a bit more salt.