Cucumber Kimchi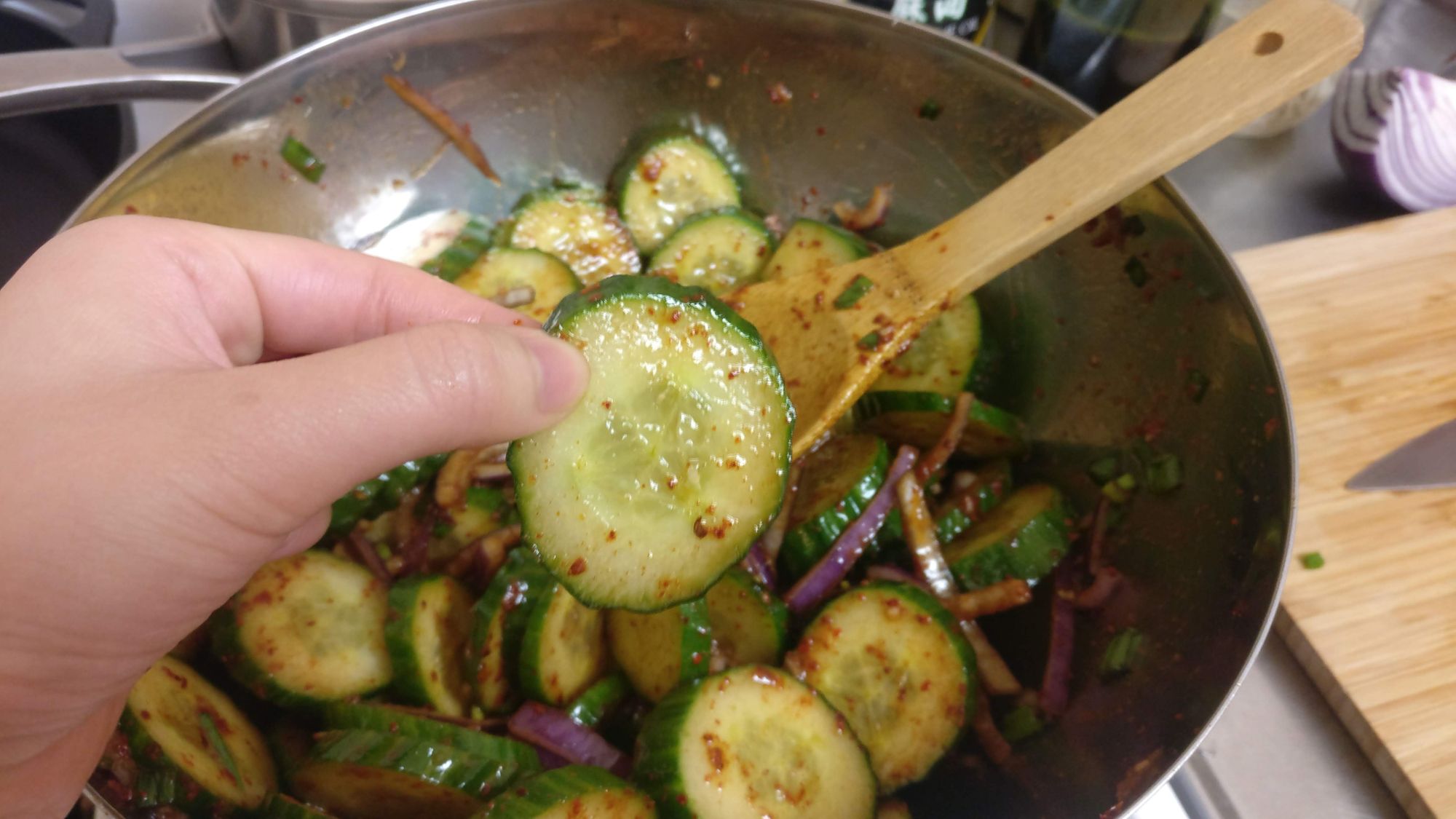 There's a soondubu place near my hometown that my friends and I love going to because the food is amazing, and of the banchan (side dishes), their cucumber kimchi is my favorite. It's so crispy and fresh, yet nicely seasoned, and I find myself a little disappointed when I go to other Korean restaurants and find that their cucumber kimchi is so limp.
It's been a while since I've gone home and eaten at this spot, so I wanted to make some at home. Recipe from Maangchi.
---
Ingredients
1 English cucumber
1/4 thinly sliced onion (I had a red one on hand, and I feel like it adds nice color)
1 green onion
2 minced garlic cloves
2 tbsp soy sauce
2 tsp hot pepper flakes aka gochugaru
2 tsp sesame oil
1 tsp sugar
Methodology
Chop the cucumber into 1/4-inch slices.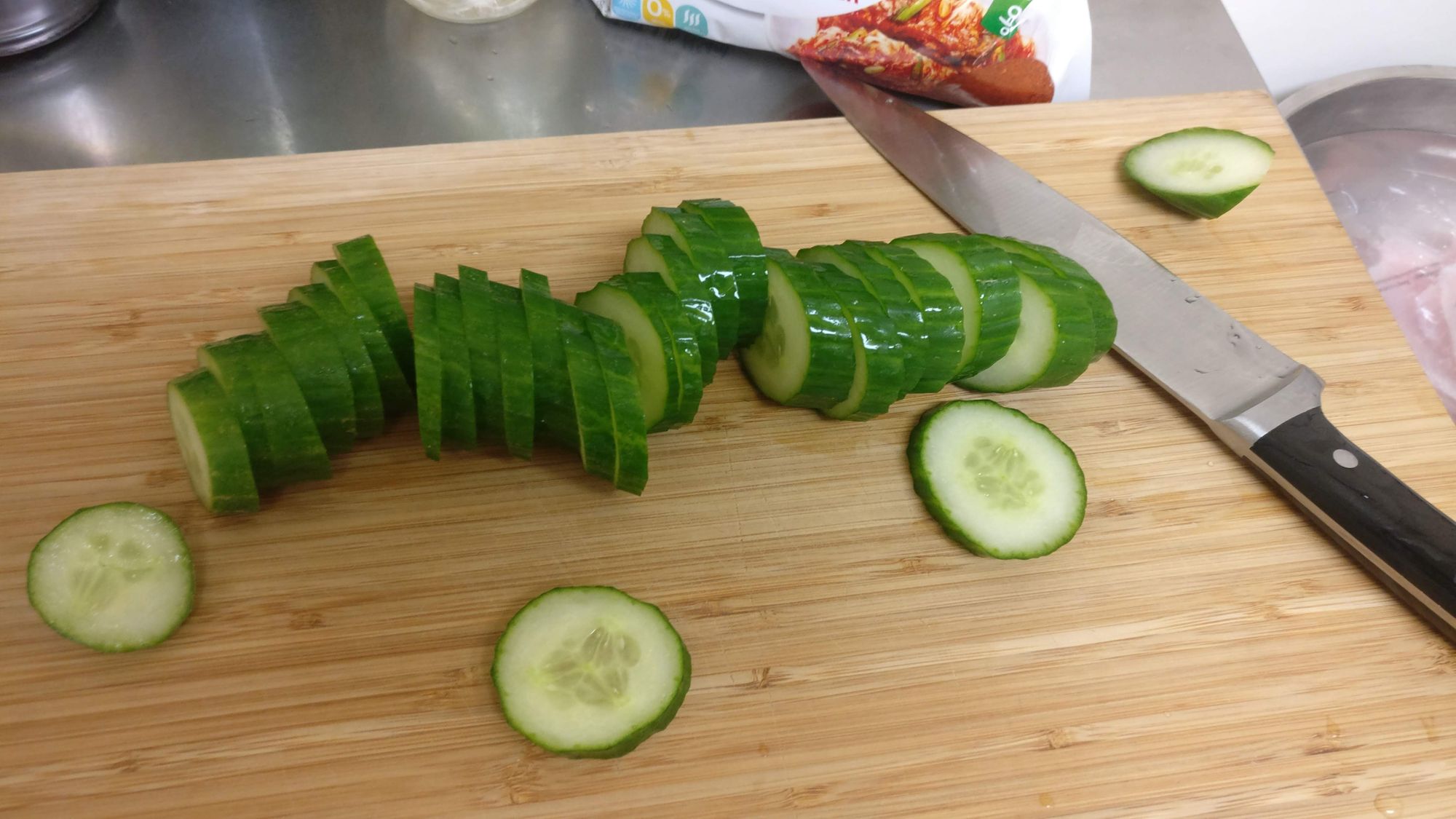 Toss them into a bowl with...everything else.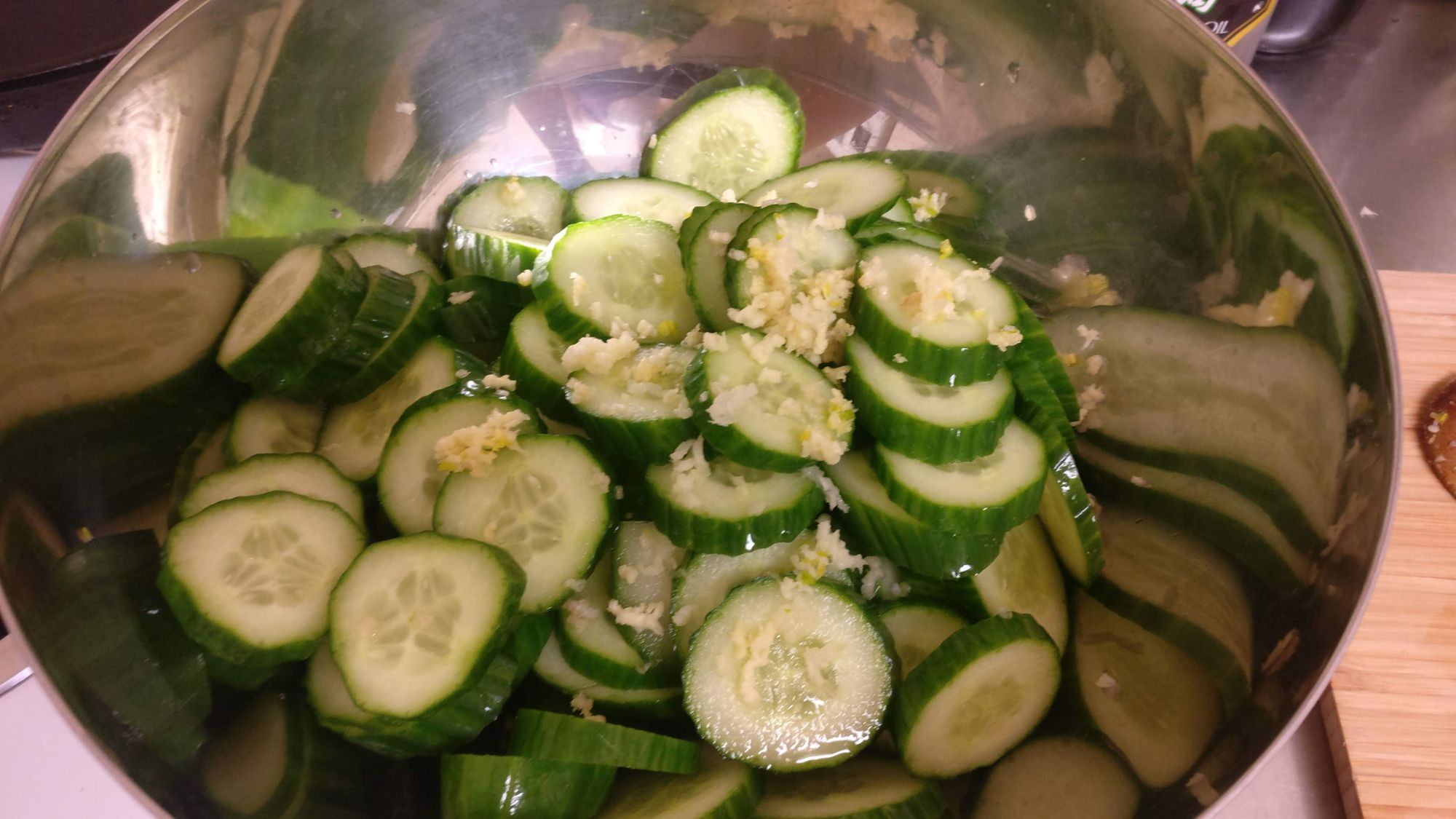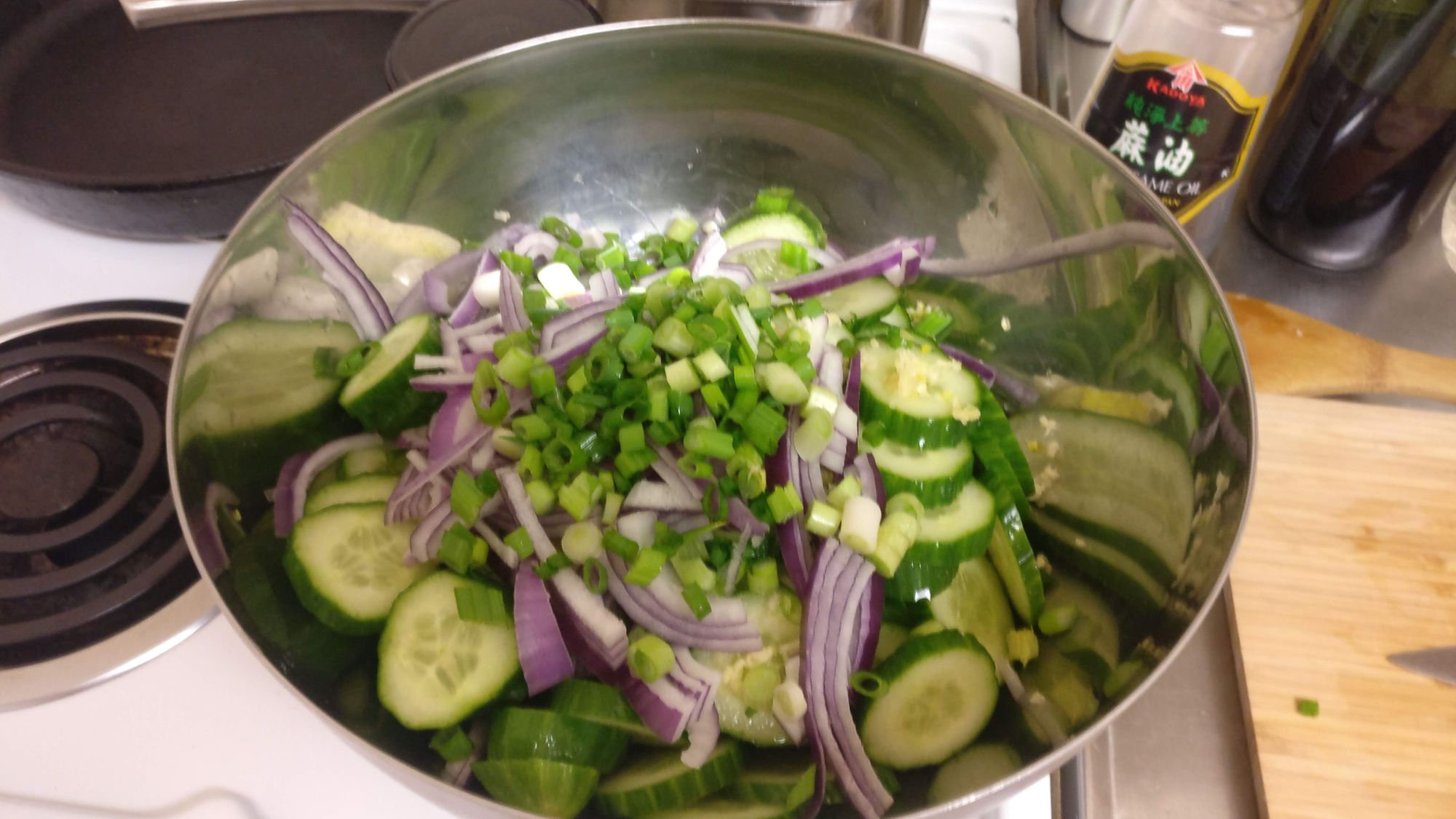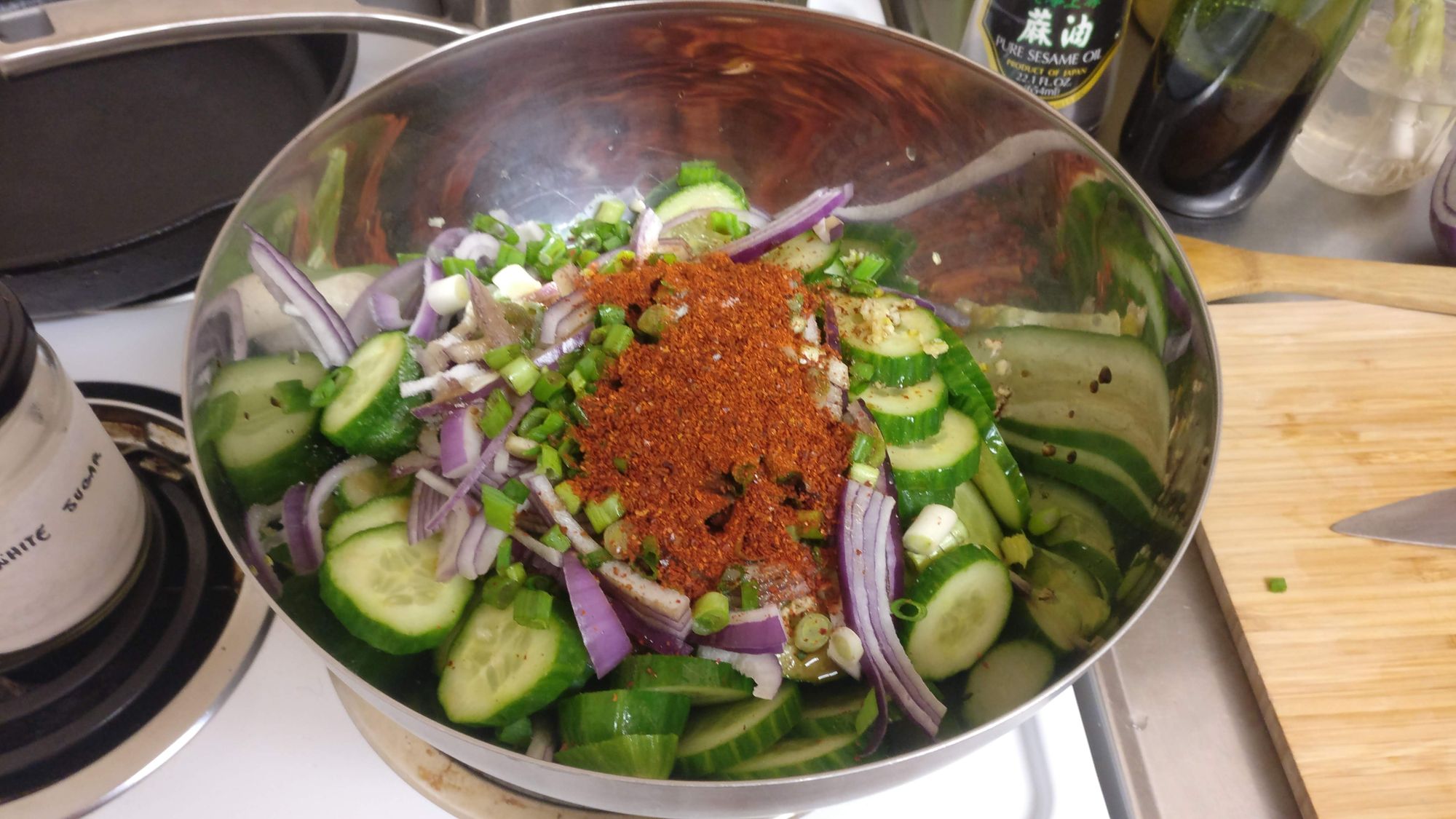 Mix together to combine thoroughly and taste to adjust any seasoning.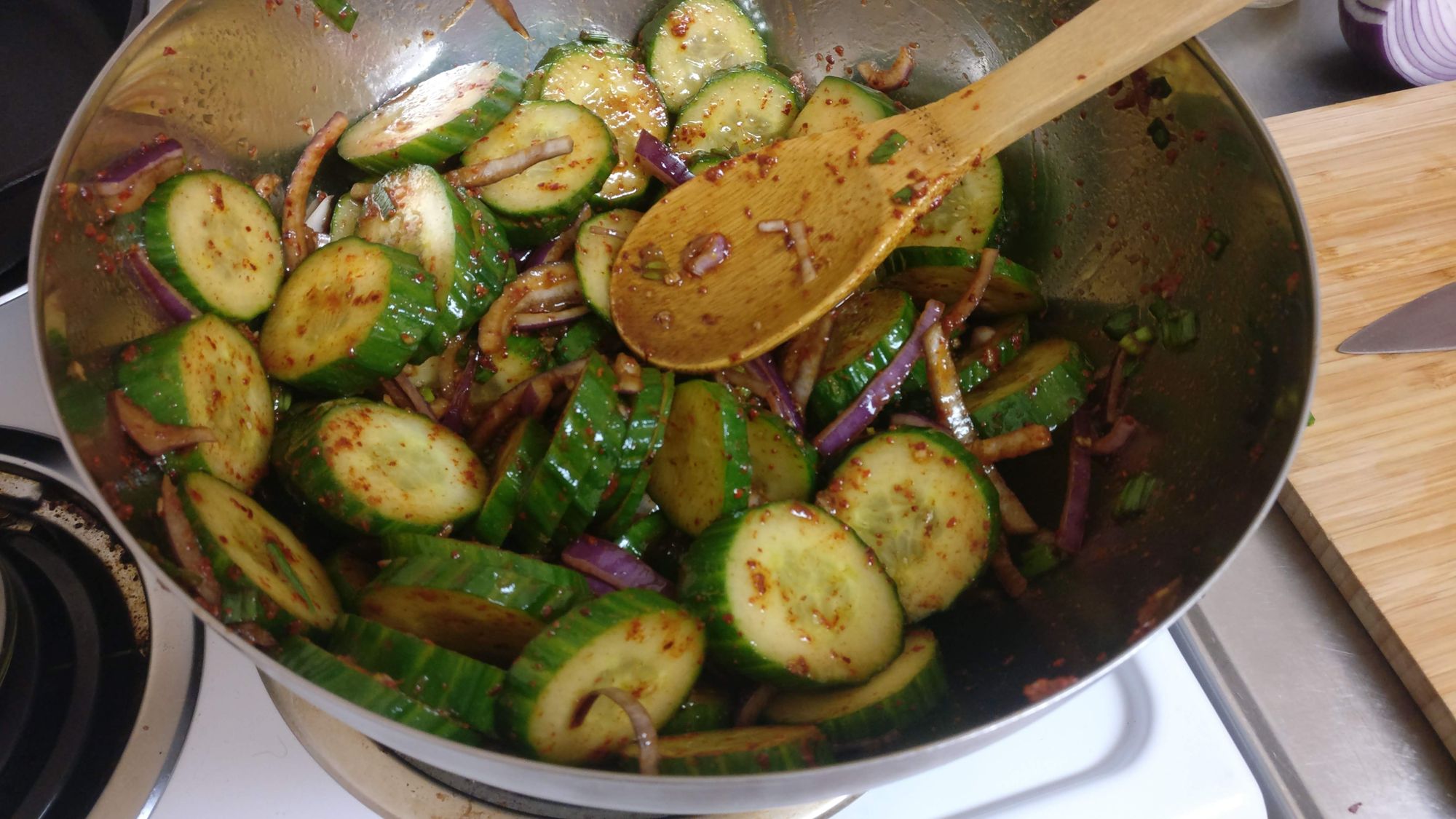 Results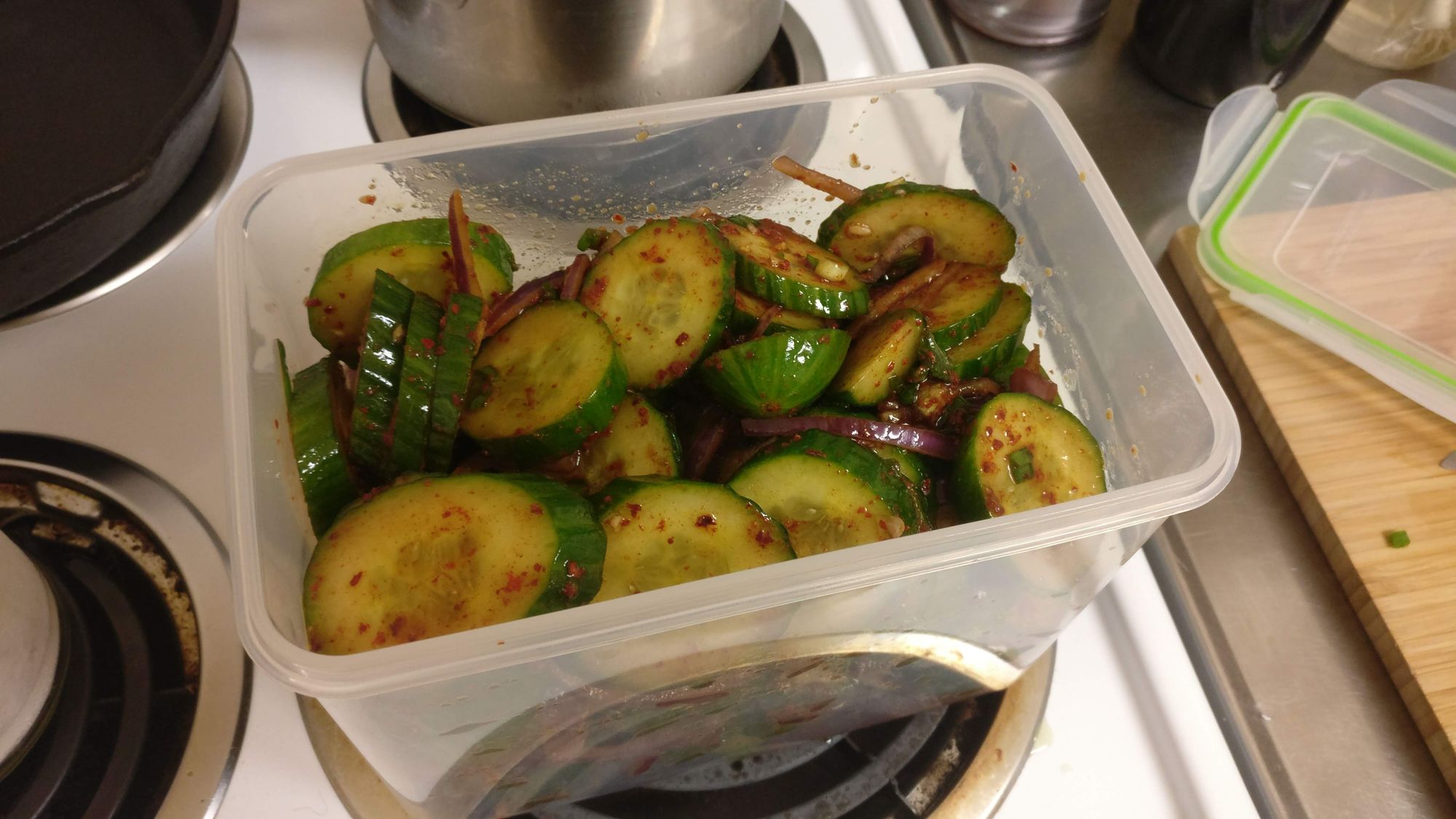 Delicious! I'm writing up this post over a month since preparing this, and it's still as fresh and crunchy tasting as the first day I made it.