Easy Beef Stronganoff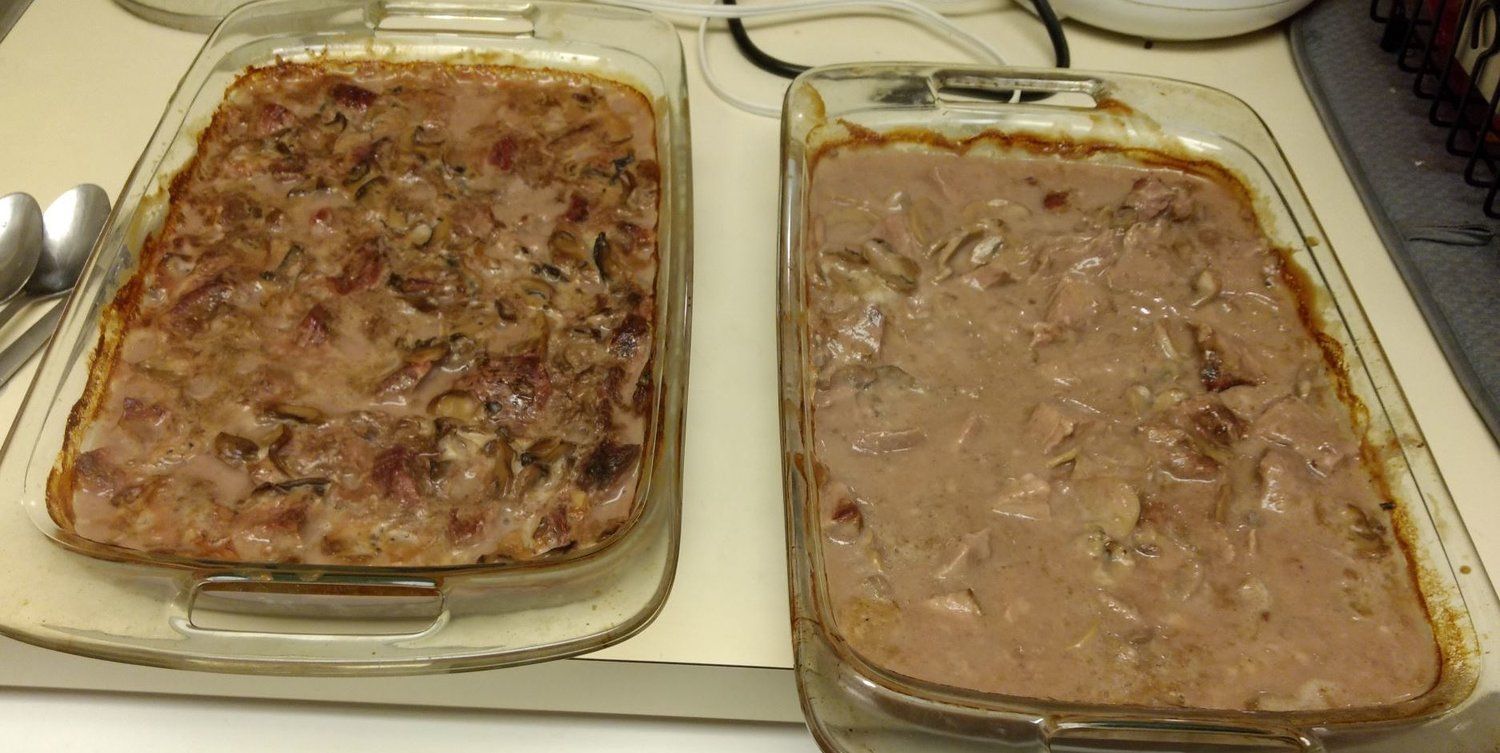 For this week's bulk cooking, I made the simplest, most low-effort beef stronganoff possible. This simplified recipe was much-needed after another injury to my left hand — this time, the result of a golfing accident. Even with the simplified recipe, preparing this week's set of meals was not without some pain. Note that this recipe was inspired by Paula Deen, although my recipe is so simplified that citing this source may actually offend Ms. Deen.
Ingredients
5.5lb of chuck beef
3 cans of cream of mushroom soup
3 cans of sliced mushrooms
1 can of beef stock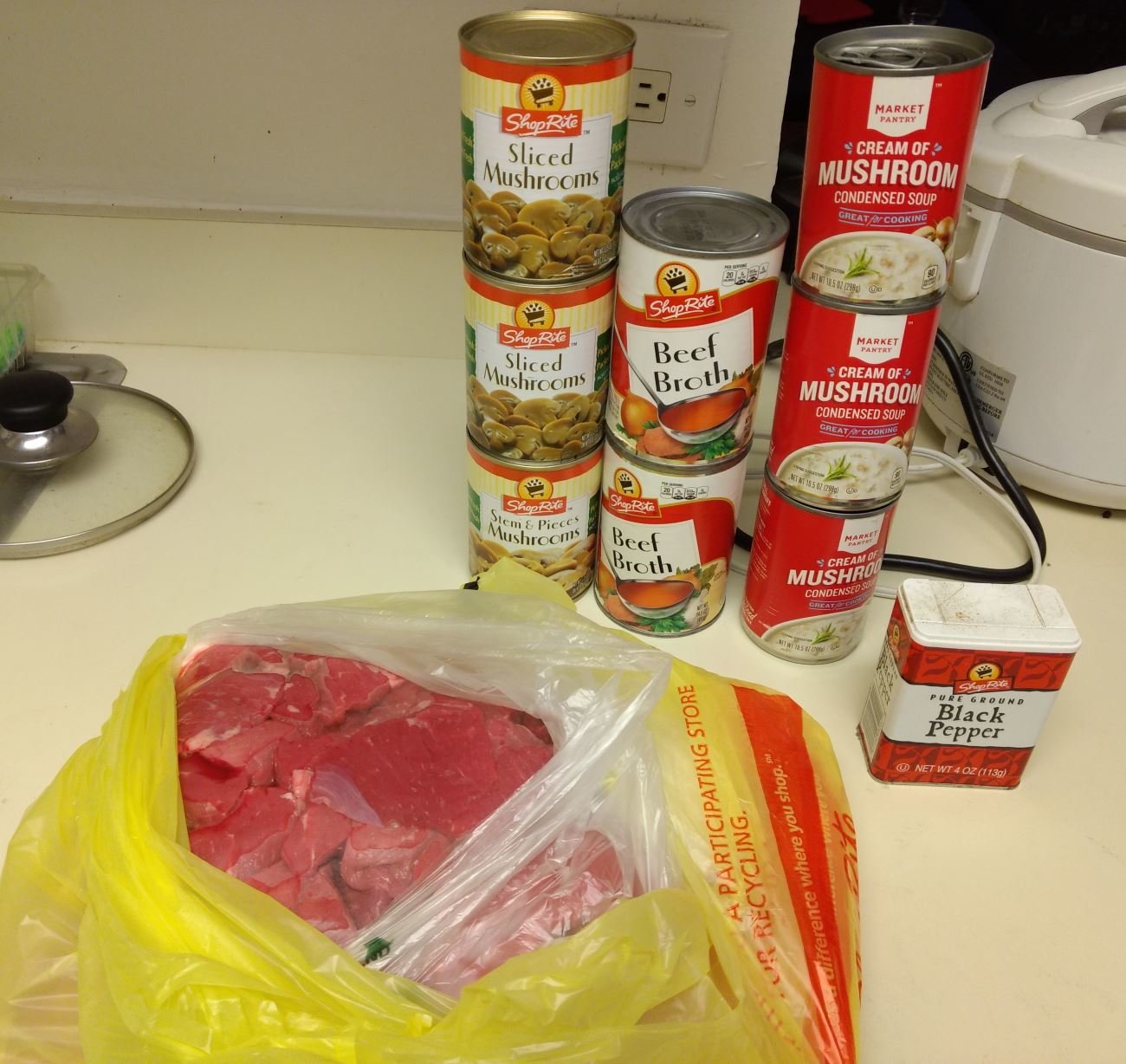 Please forgive me for using two different brands of generics in the same recipe. Also note that I only used one can of beef stock, despite buying two. I also forgot to use the pictured pepper.
Methodology
As the beef was already pre-chopped, all I did was trim a bit of the fat and throw everything into two glass baking trays. After mixing, it should look something like this: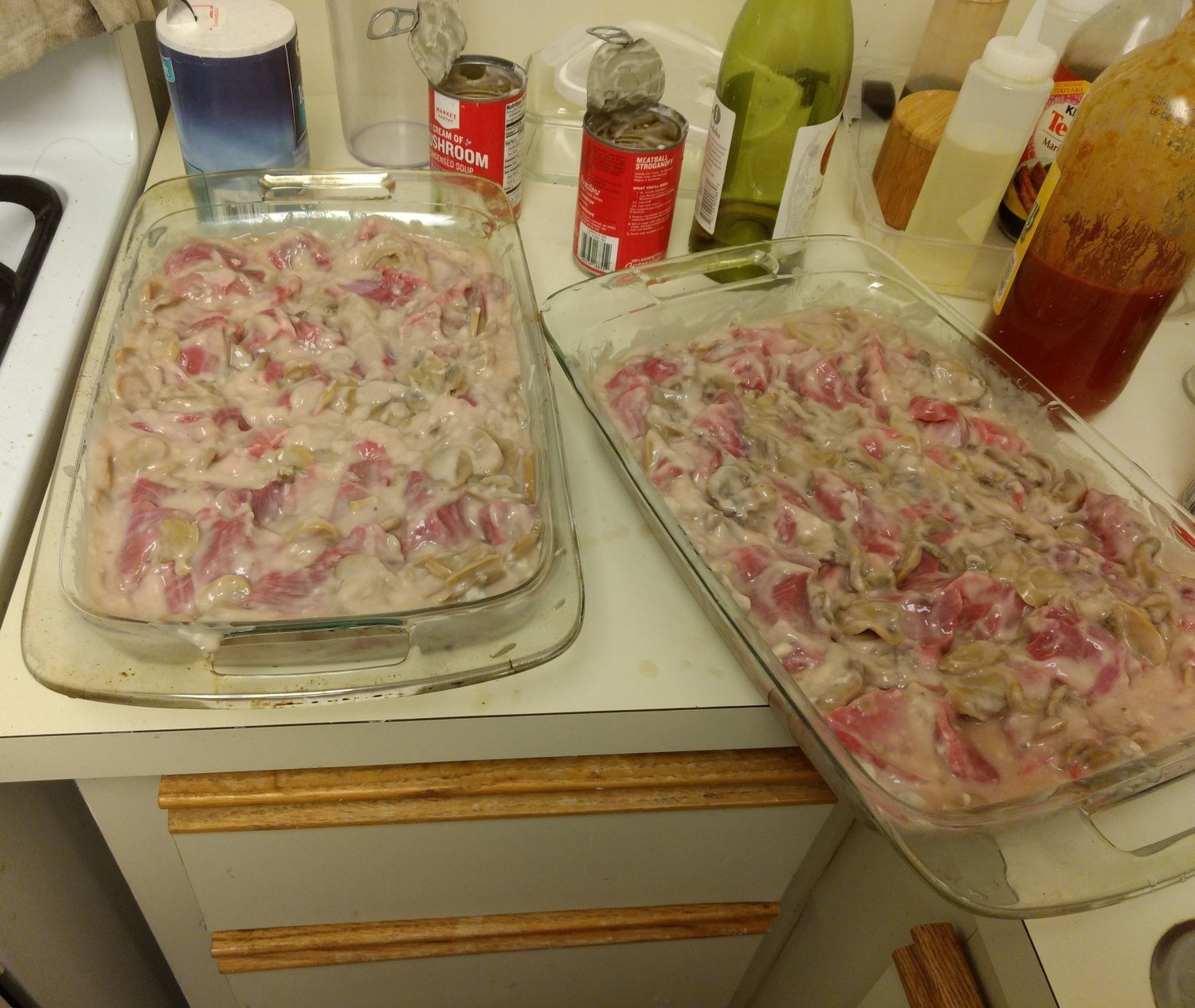 Finally, I put these in the oven at 350F for 45 minutes. I put aluminum foil over only one of the trays to experiment.
While the stronganoff was cooking in the oven, I cooked some egg noodles via boiled water.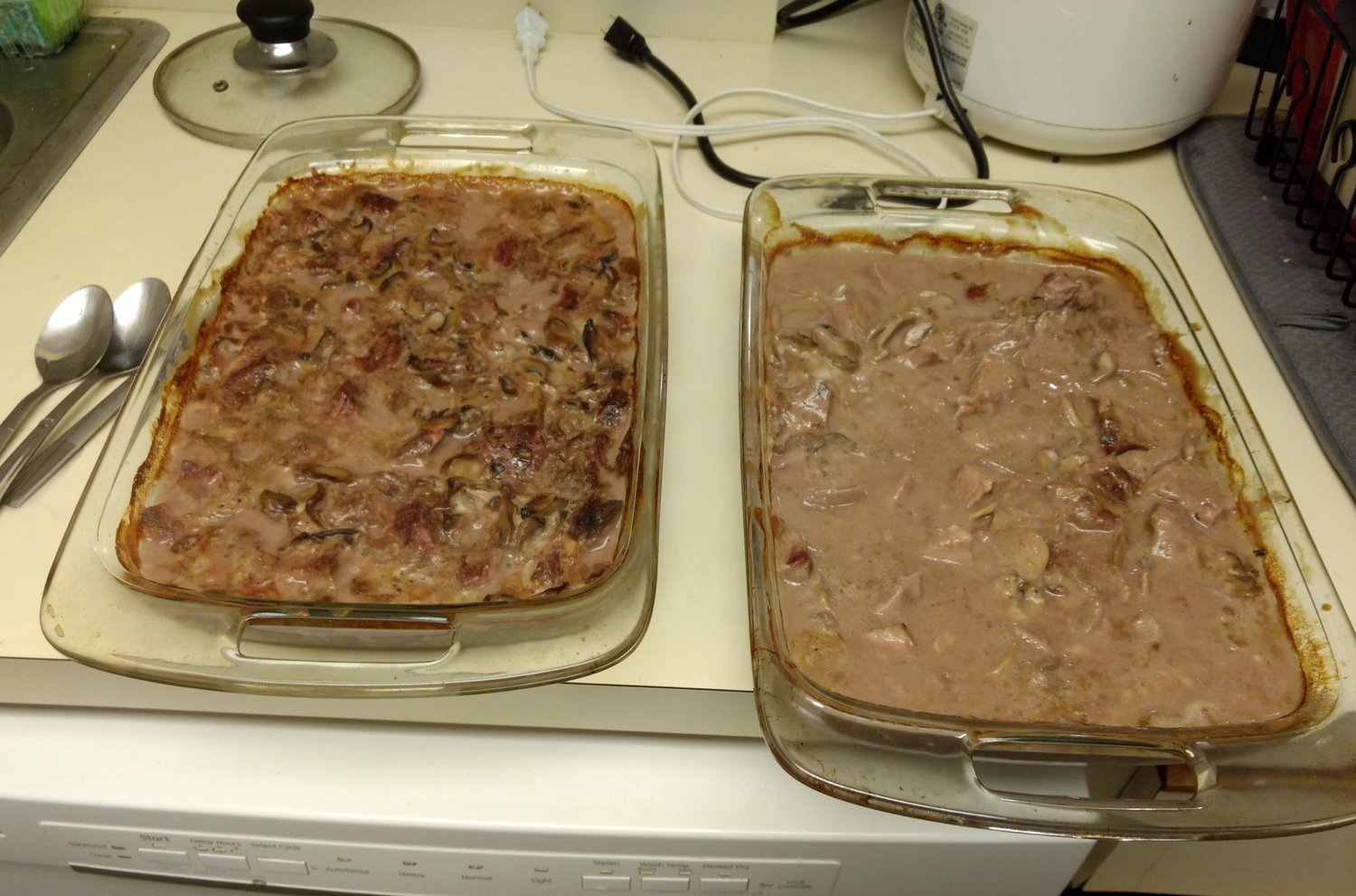 It's easy to guess which tray was covered with foil in the above photo (spoiler: it was the tray on the right). After letting the cooked stronganoff cool down for a bit, I packed everything into containers. The batch was split into about 9 meals.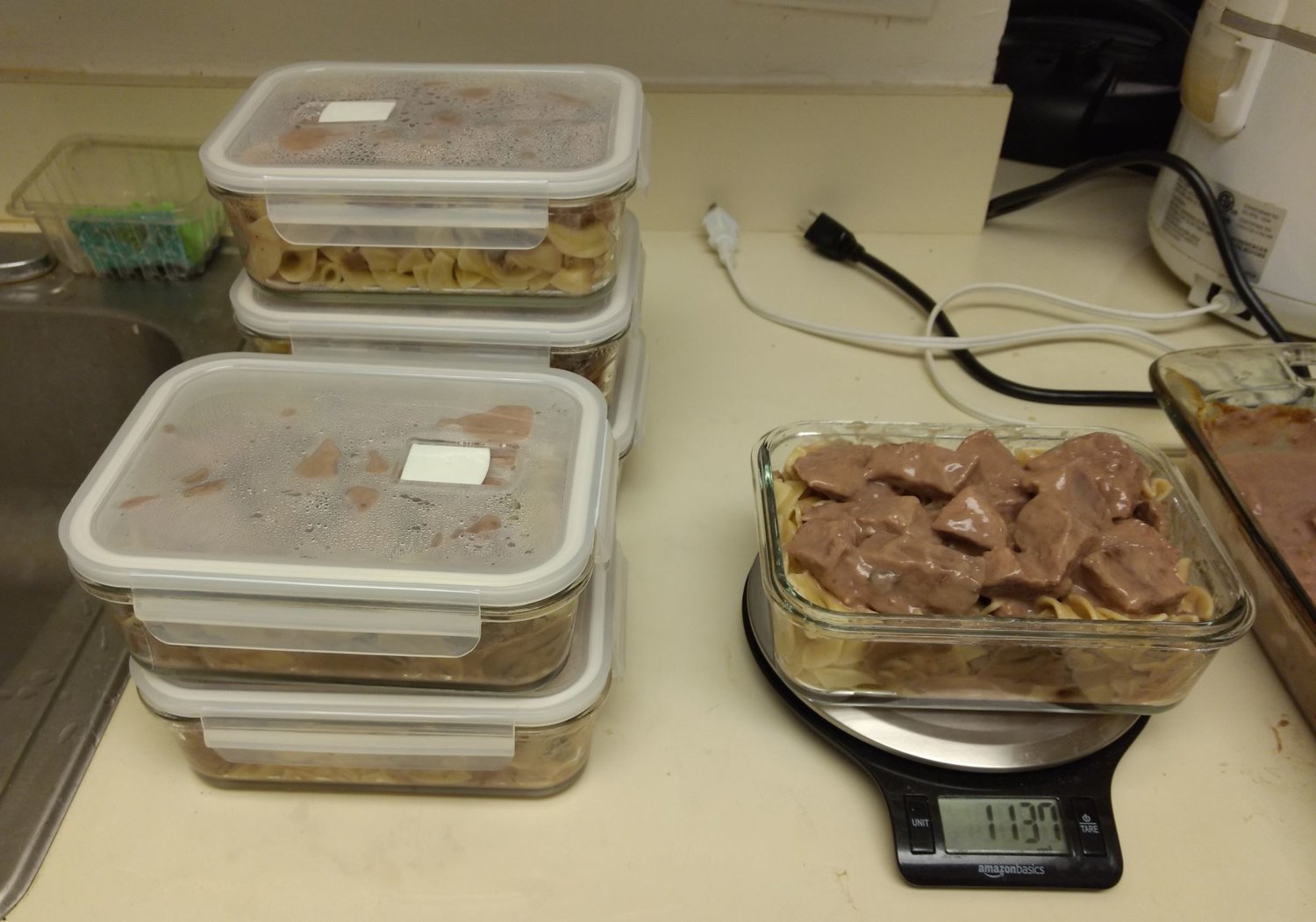 I will note that the cleanup was a massive pain with an injured left hand. I didn't realize I had set a trap for myself until it was too late.