Eggless Tiramisu
Trader Joe's started carrying lady fingers and also had mascarpone, the two ingredients that I never see around anywhere so woo0o0o~~*~~*~~
I ended up making this three times in one week because there was a sudden uptick in my social life and this recipe is just so quick, easy, delicious, and does not break the bank. A true crowd pleaser.
Recipe borrowed from Little Sweet Baker.
---
Ingredients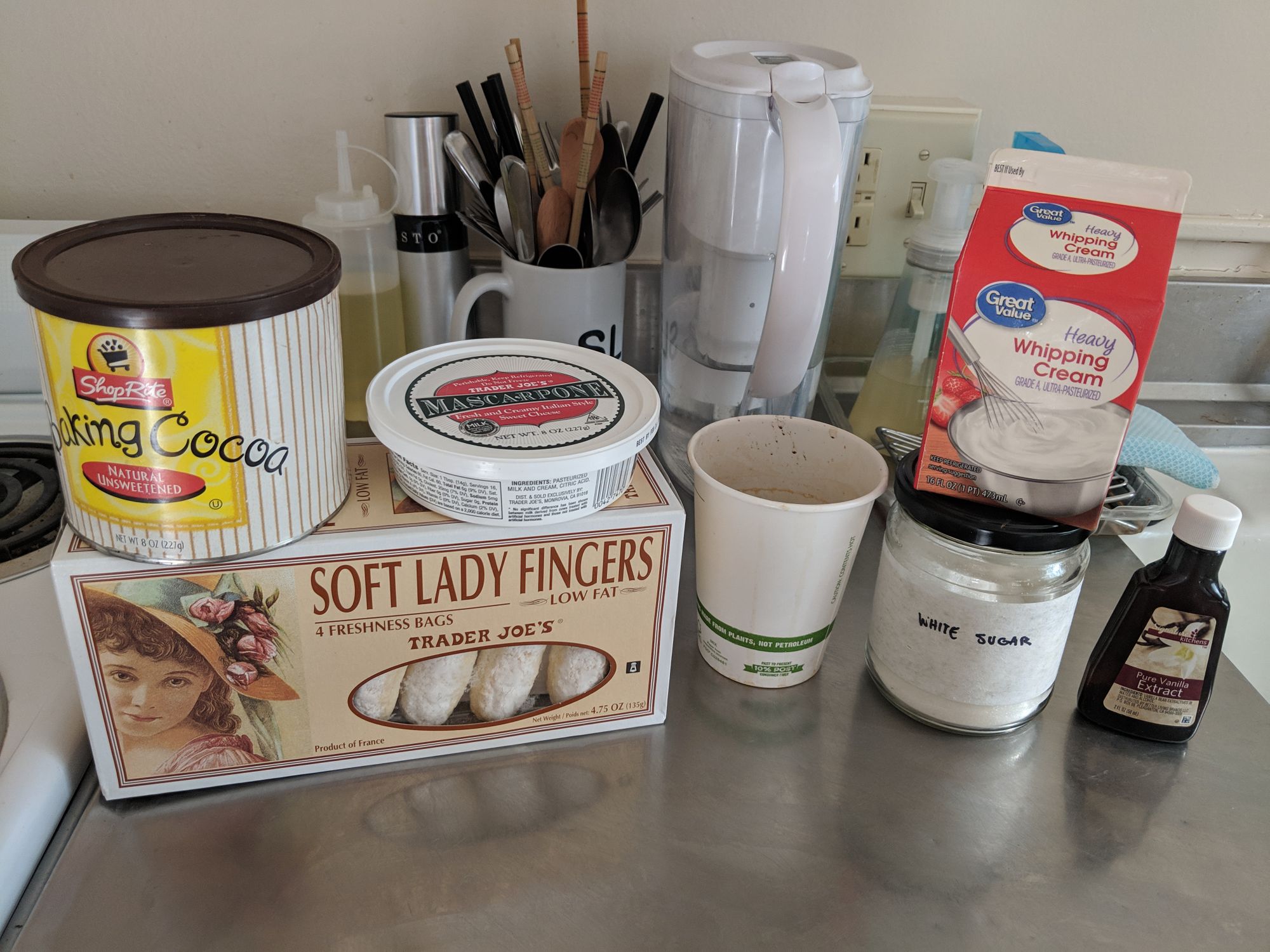 250 ml heavy whipping cream
250g softened mascarpone cheese
50g sugar
5ml vanilla extract
1.5c espresso or strong coffee (enough to dip all the lady fingers)
2 dozen lady fingers
2 tbsp cocoa powder
Methodology
Whip up the heavy cream to stiff peaks in a bowl.
I'm a young pleb with no mixer, but I do have a strong boy SO. :')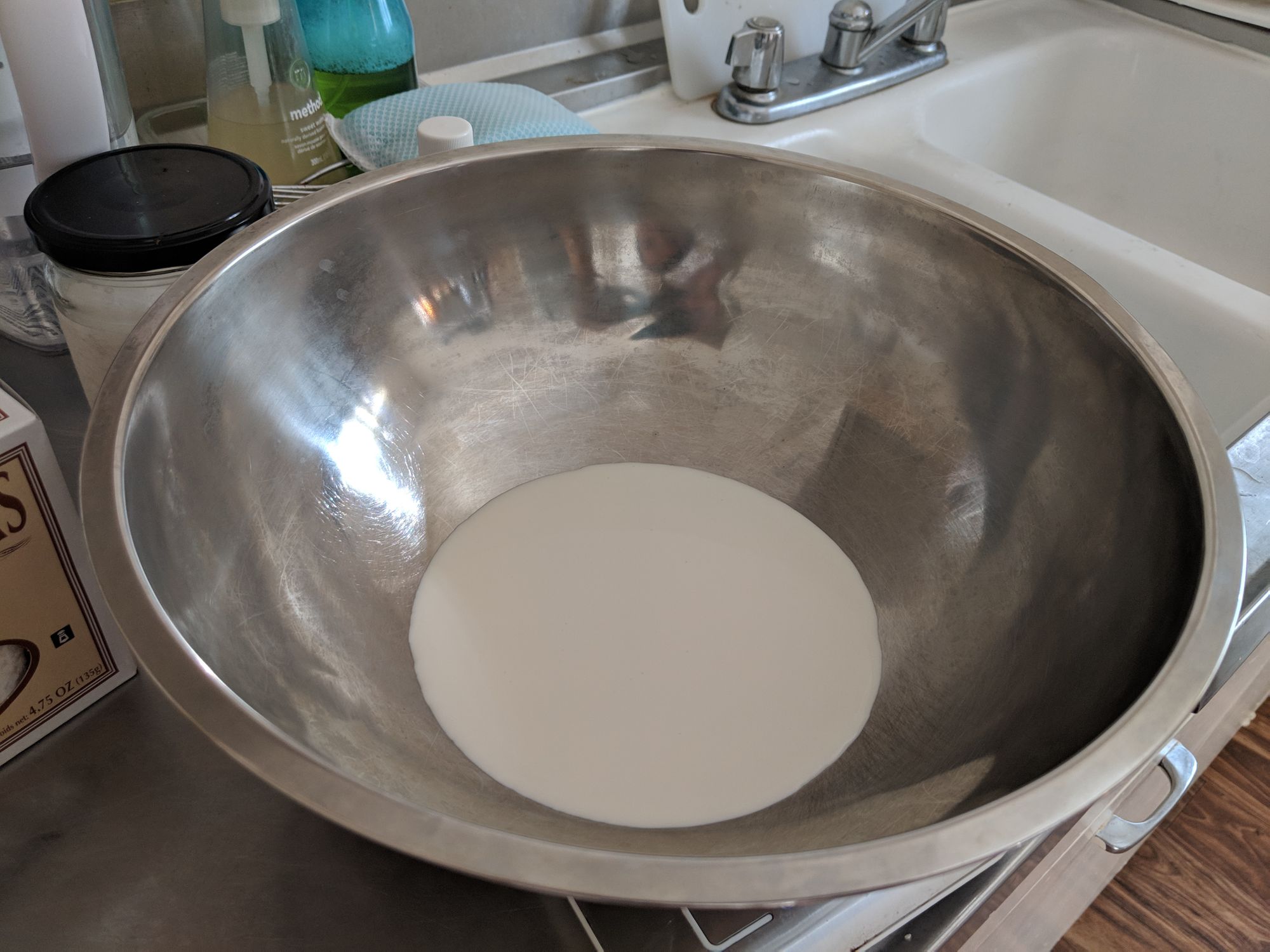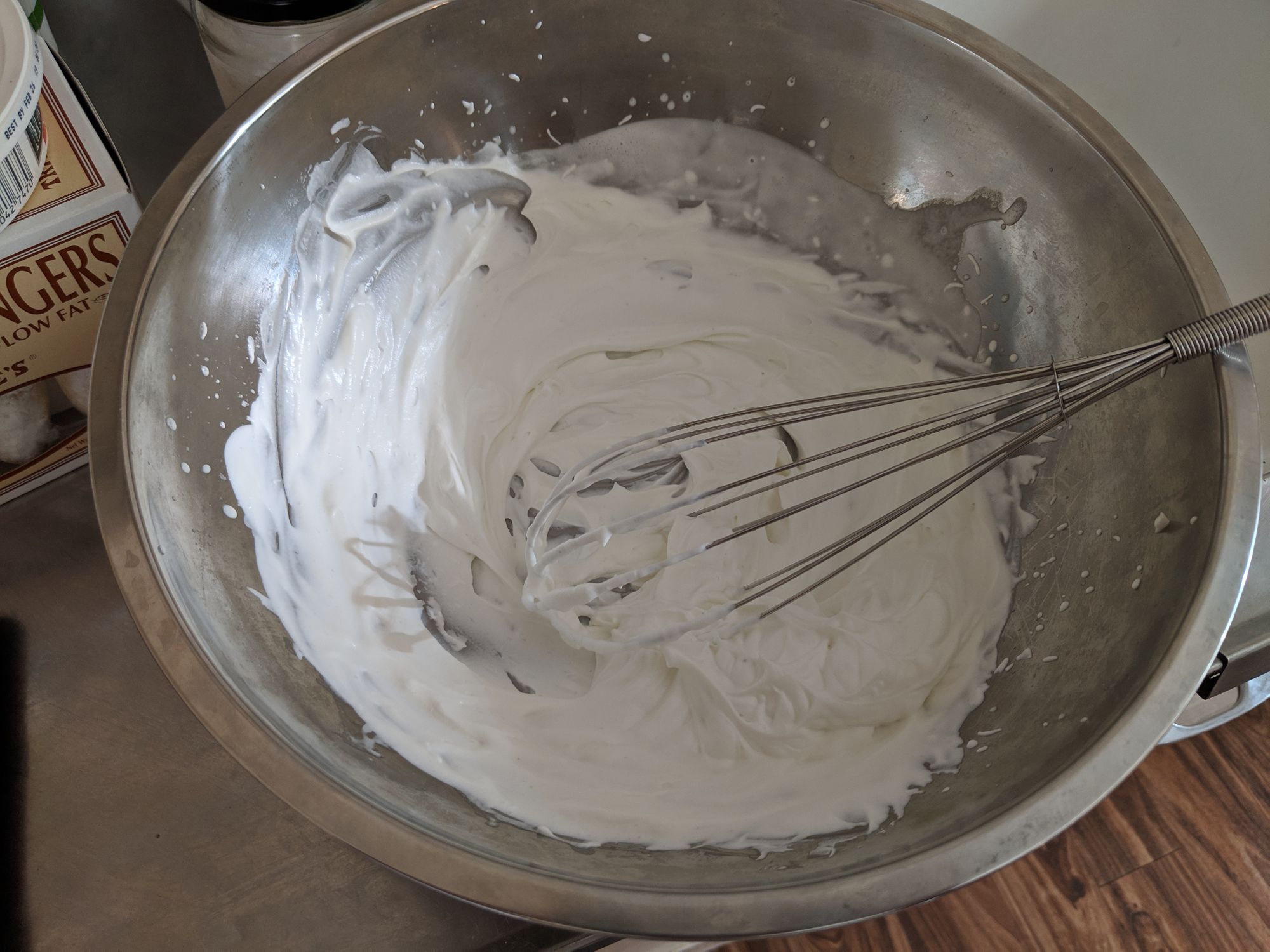 In a separate bowl, combine the mascarpone cheese, sugar, and vanilla extract.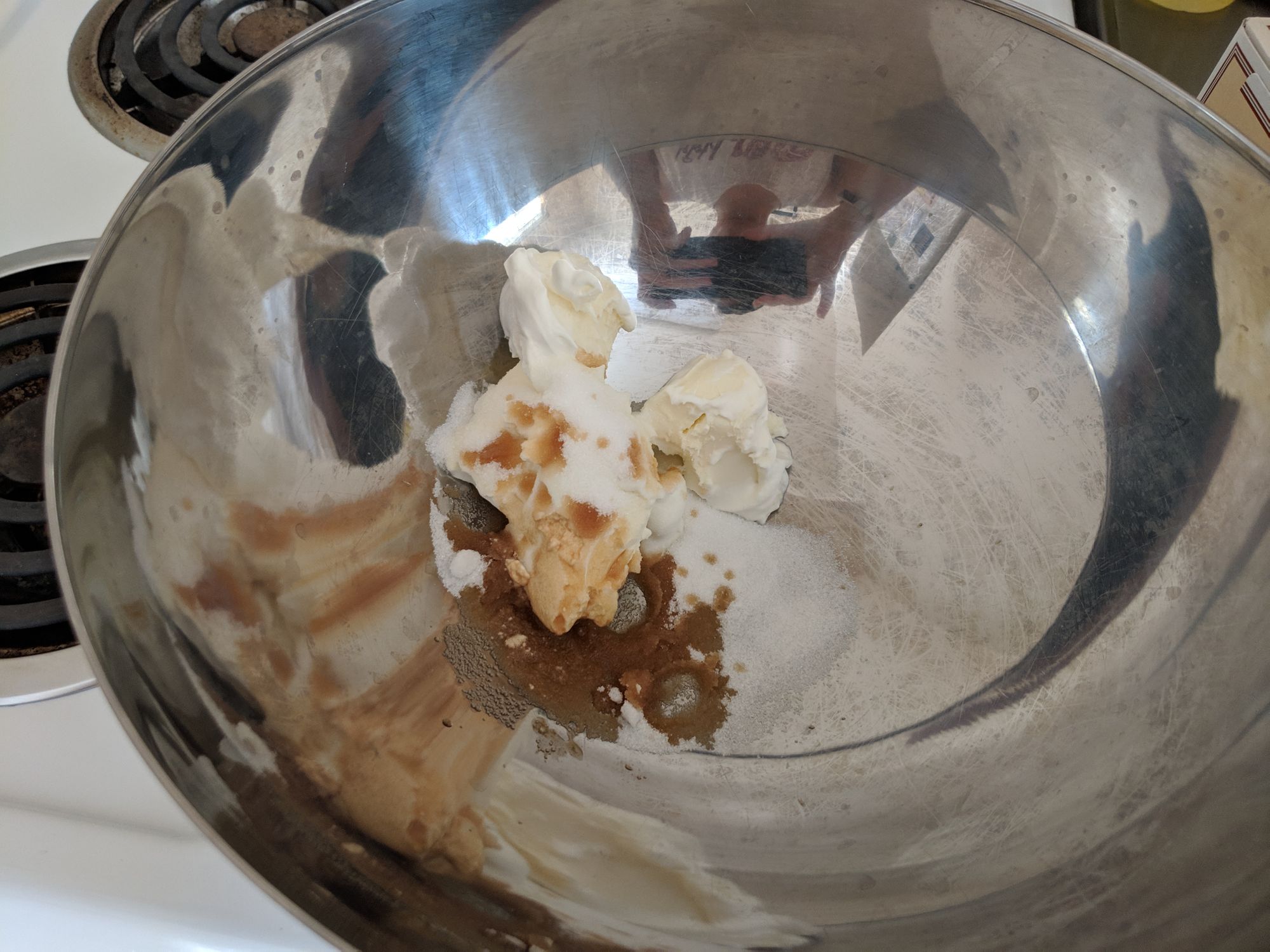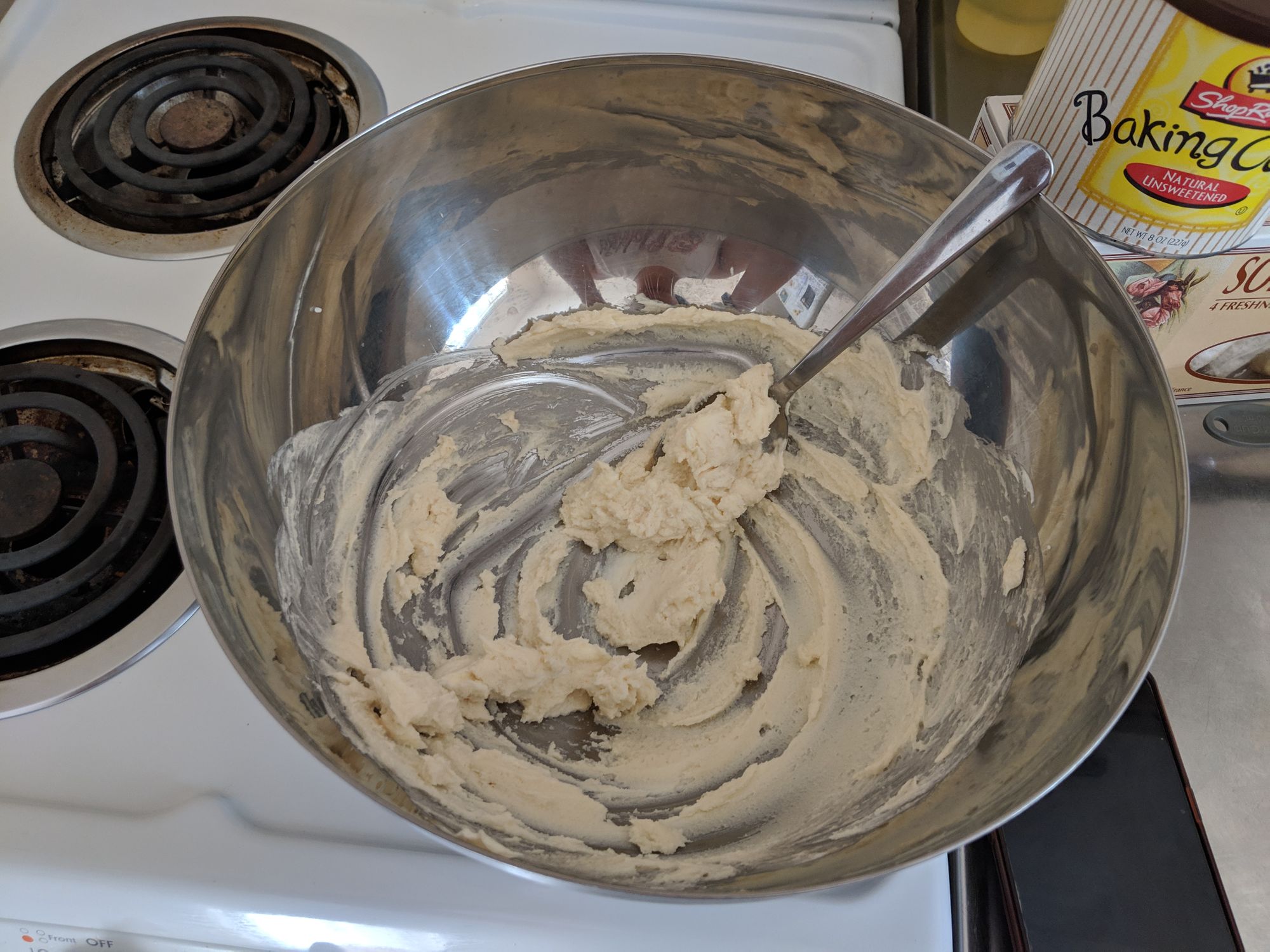 Slowly add the whipped cream to the mascarpone mixture and combine.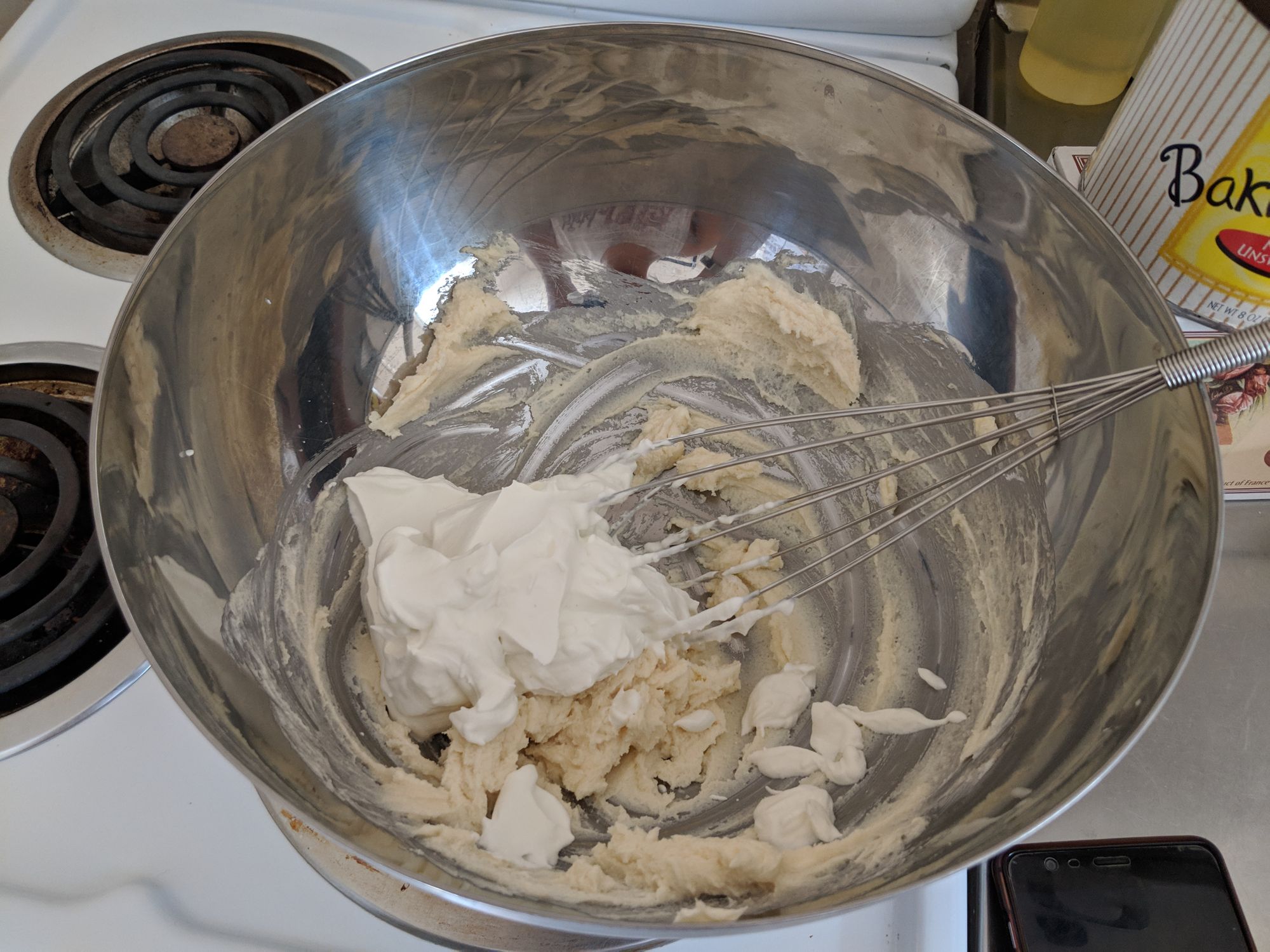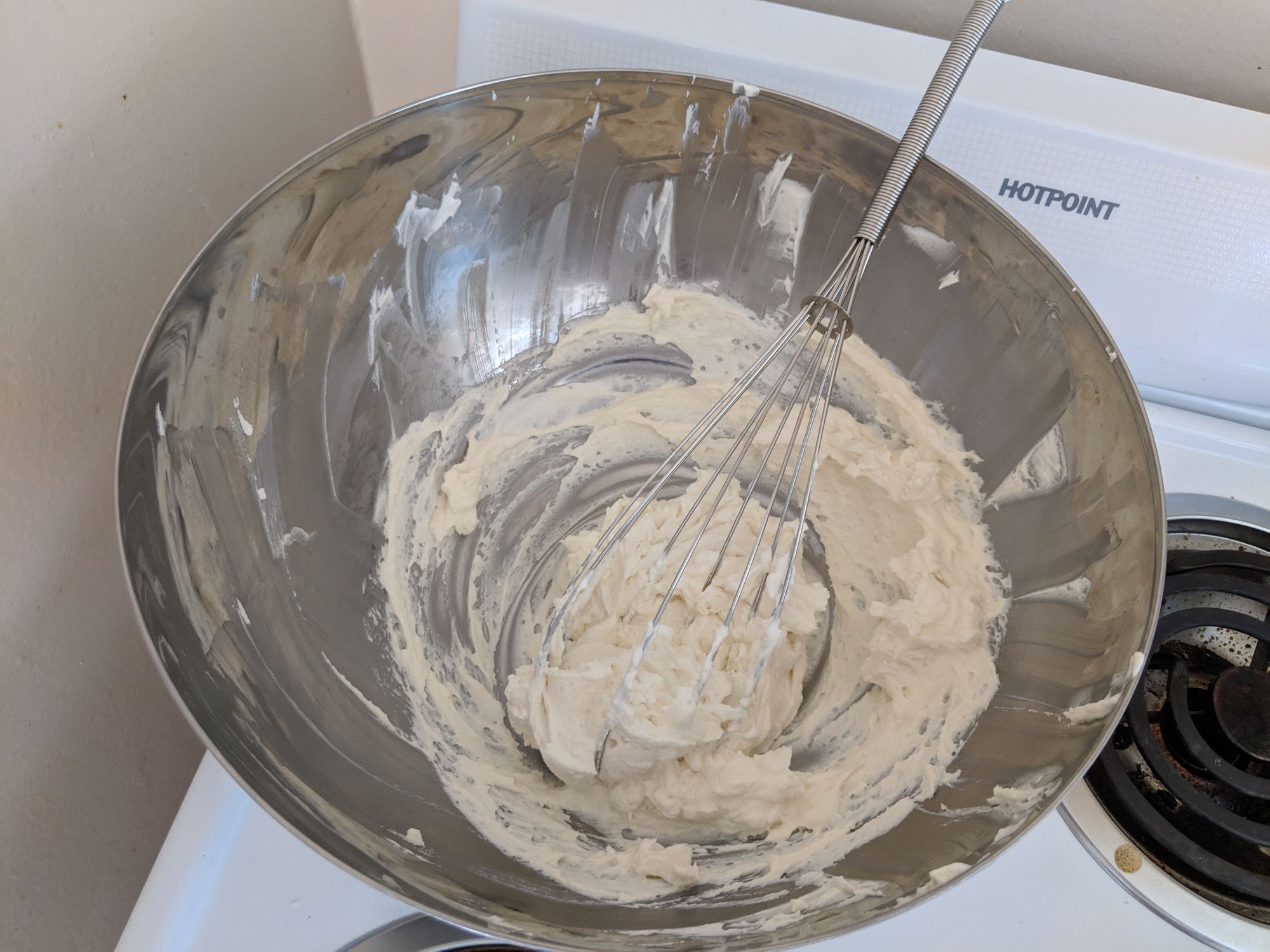 The creamy filling is done! Give it a taste--it's freaking amazing.
Now for the cake layer, set up a station with the lady fingers, coffee/espresso in a bowl, and the serving dish.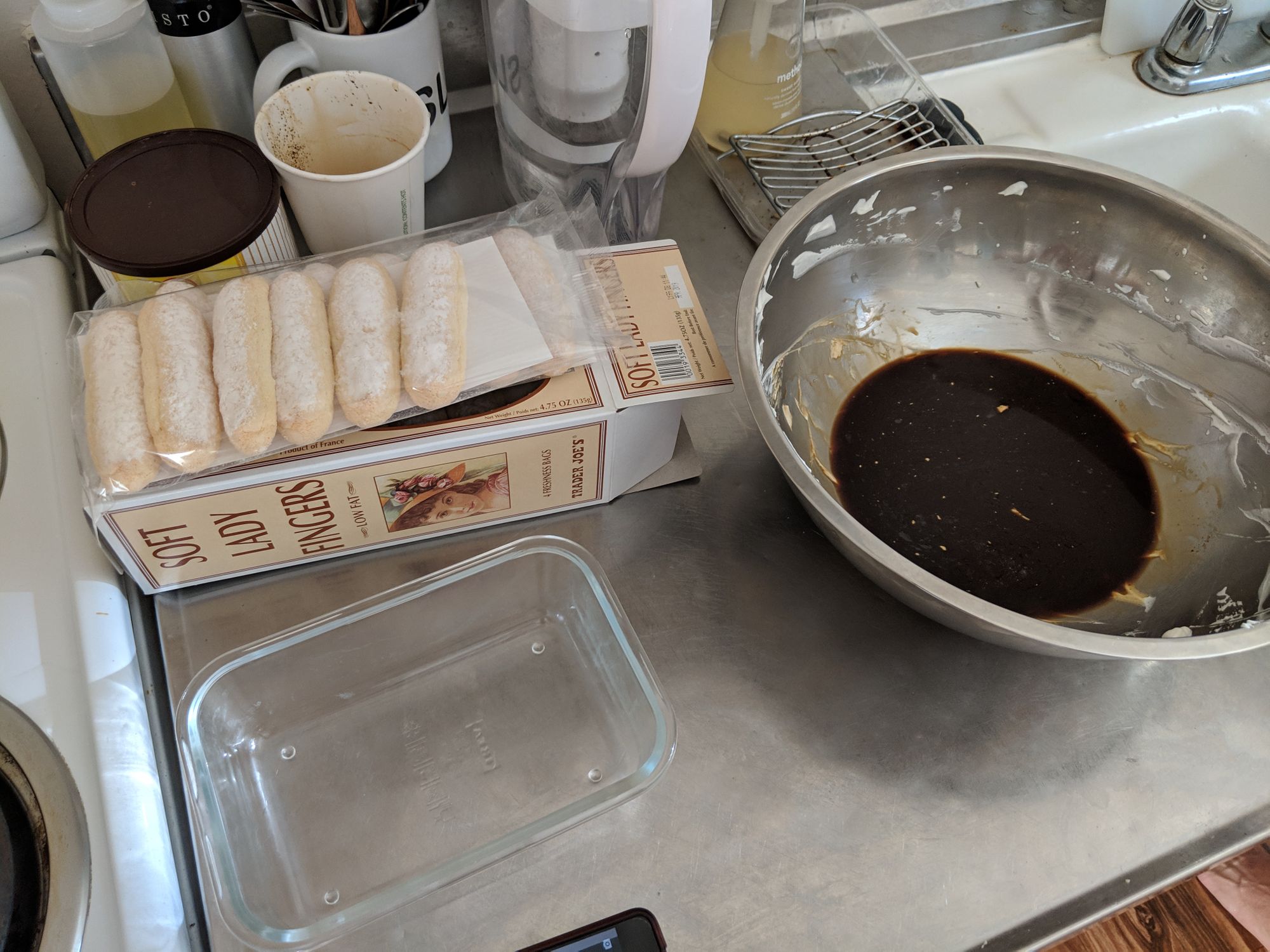 Give each lady finger a dip, but do not soak. I like to count 1-mississipi per side.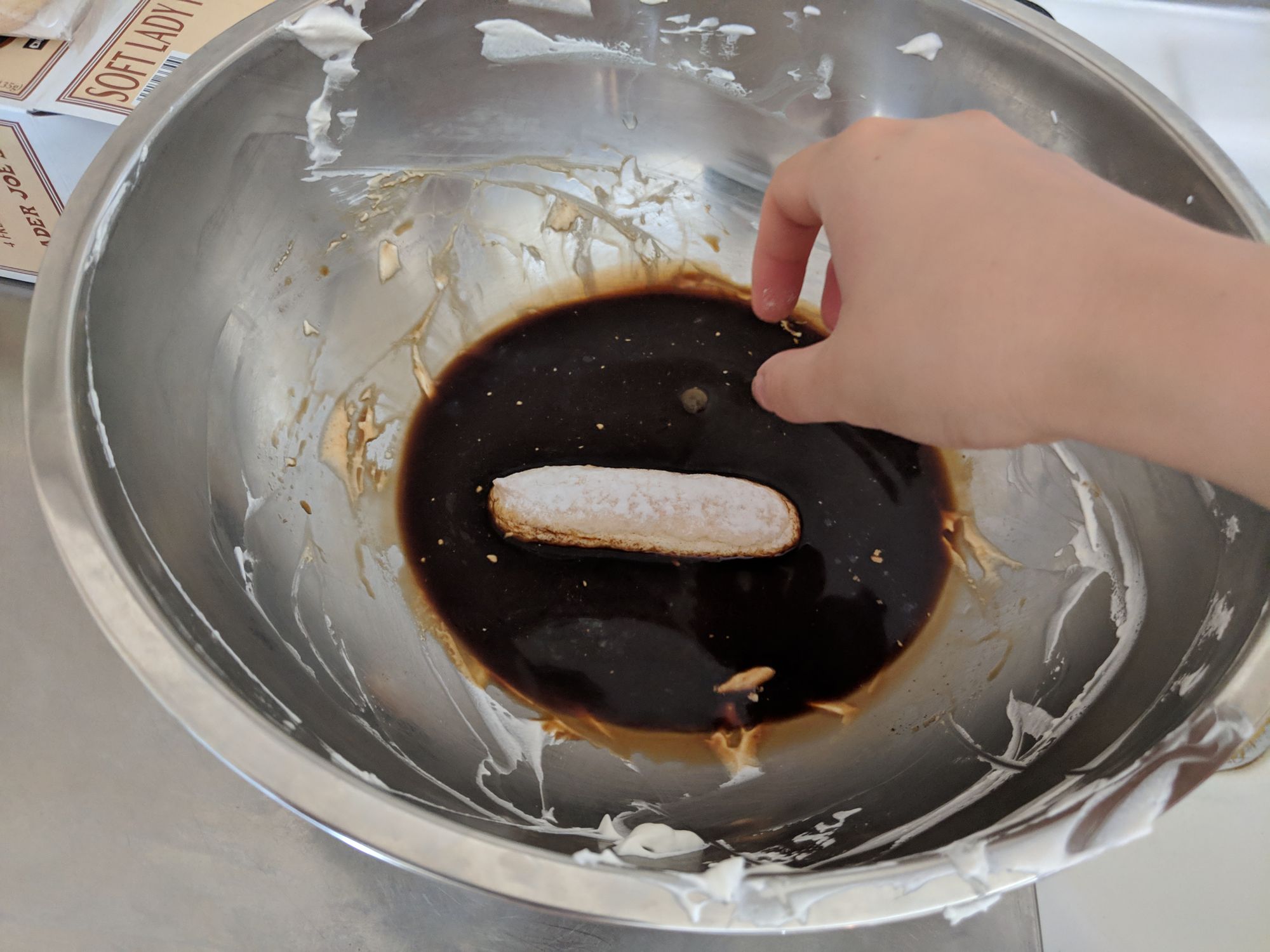 After dipping each ladyfinger, line them in the dish to make the first layer.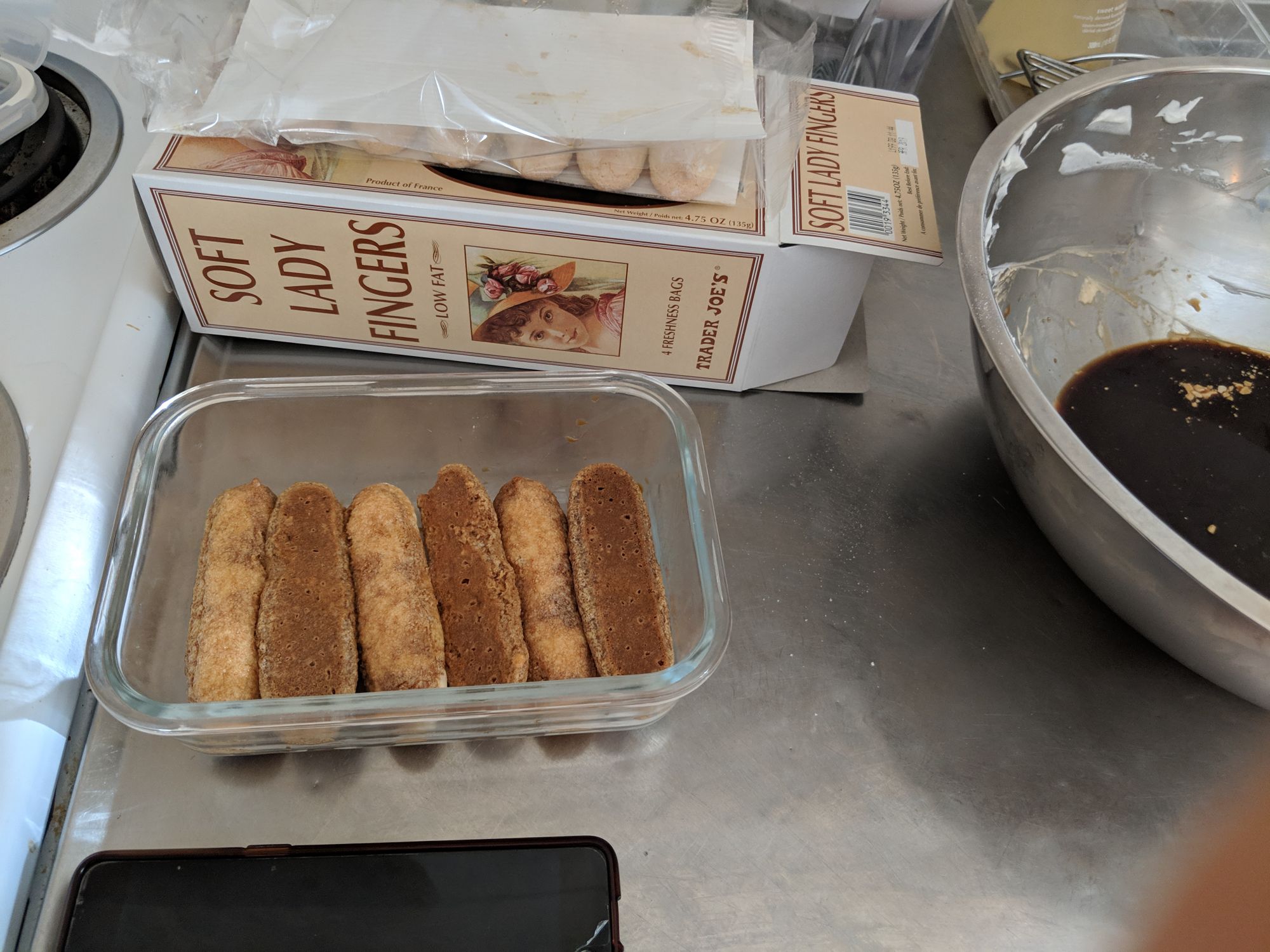 Top with the cream mixture, then add another layer of dipped lady fingers. Keep alternating the layers, leaving the last one as a cream layer. It's like a dessert lasagna.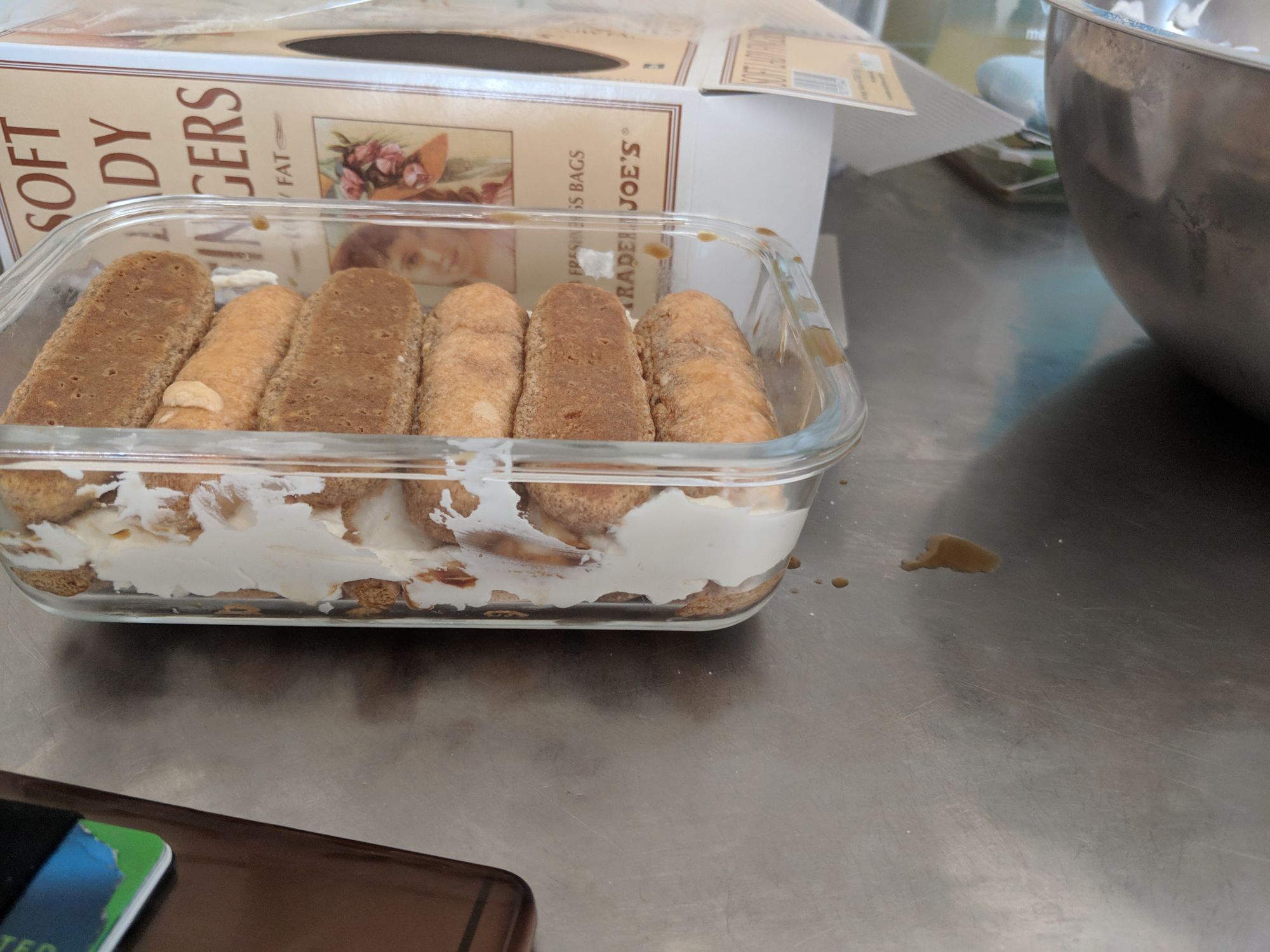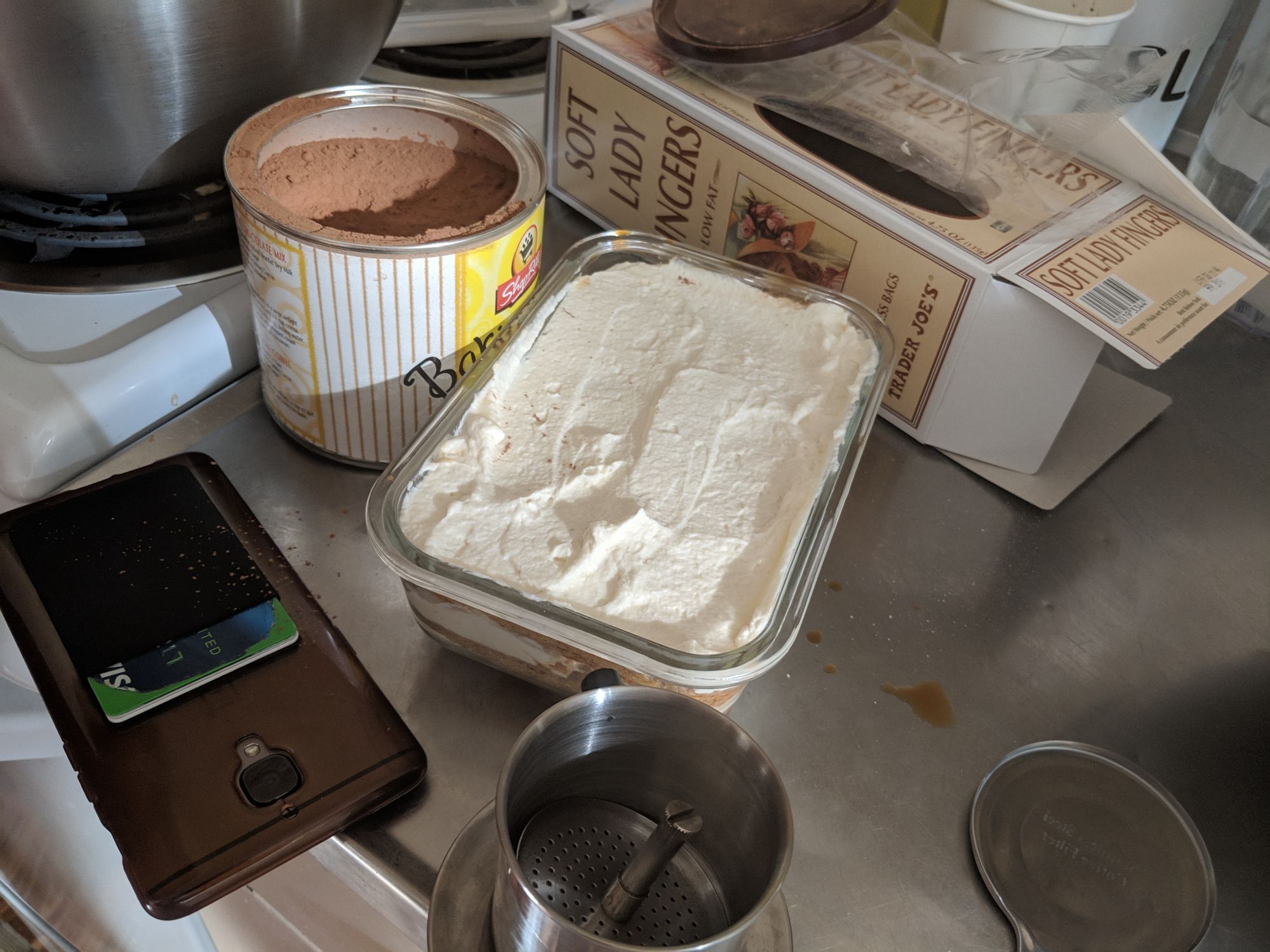 Chill in the fridge, and when it's time to serve, dust the top with the cocoa powder.
Results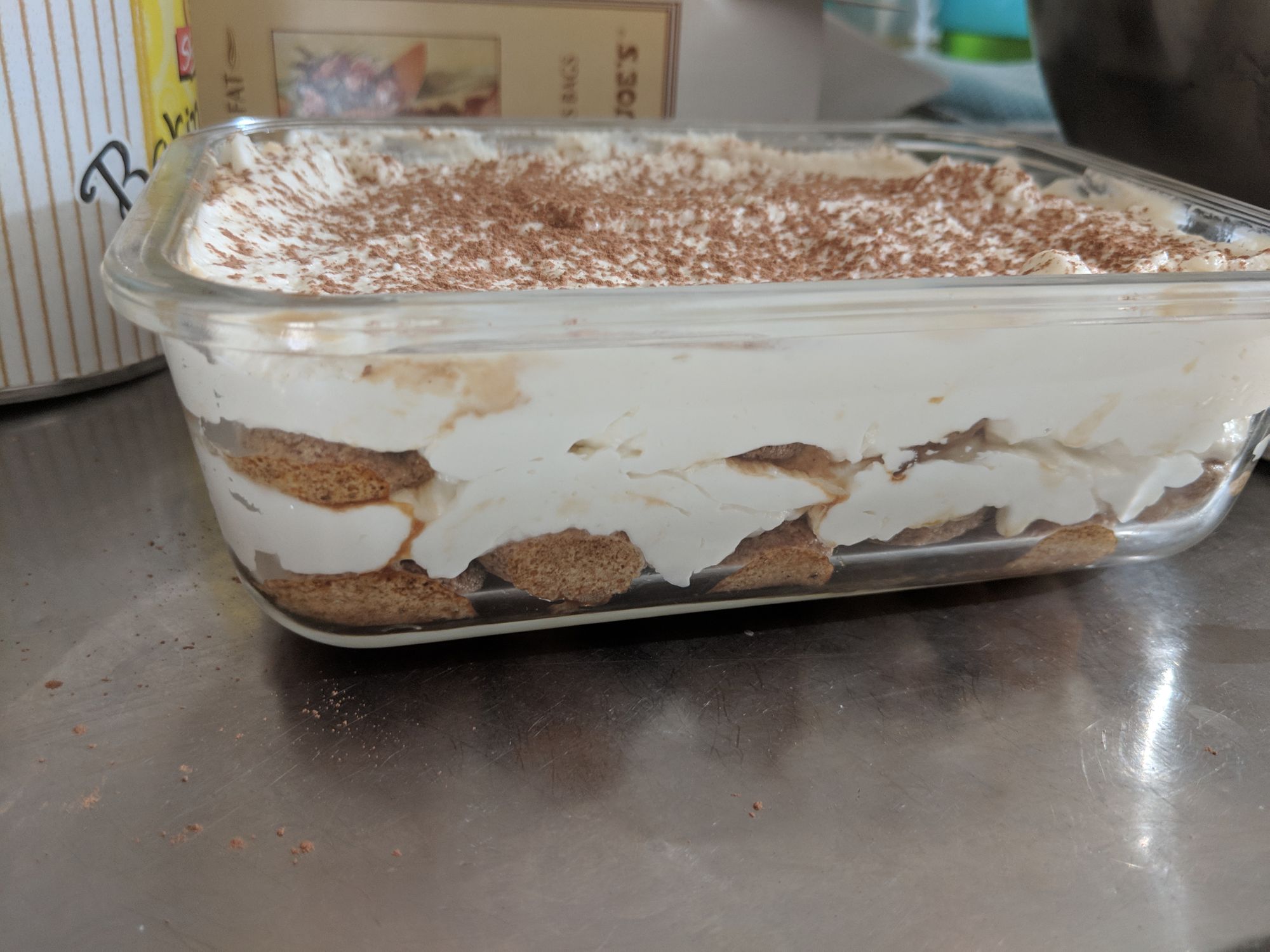 10/10 would make and have made again. I have an extra box of ladyfingers sitting in my pantry just in case!
It stays well in the fridge for 3 days (past that...I'm not sure because it's all already gone, hah!).