Focaccia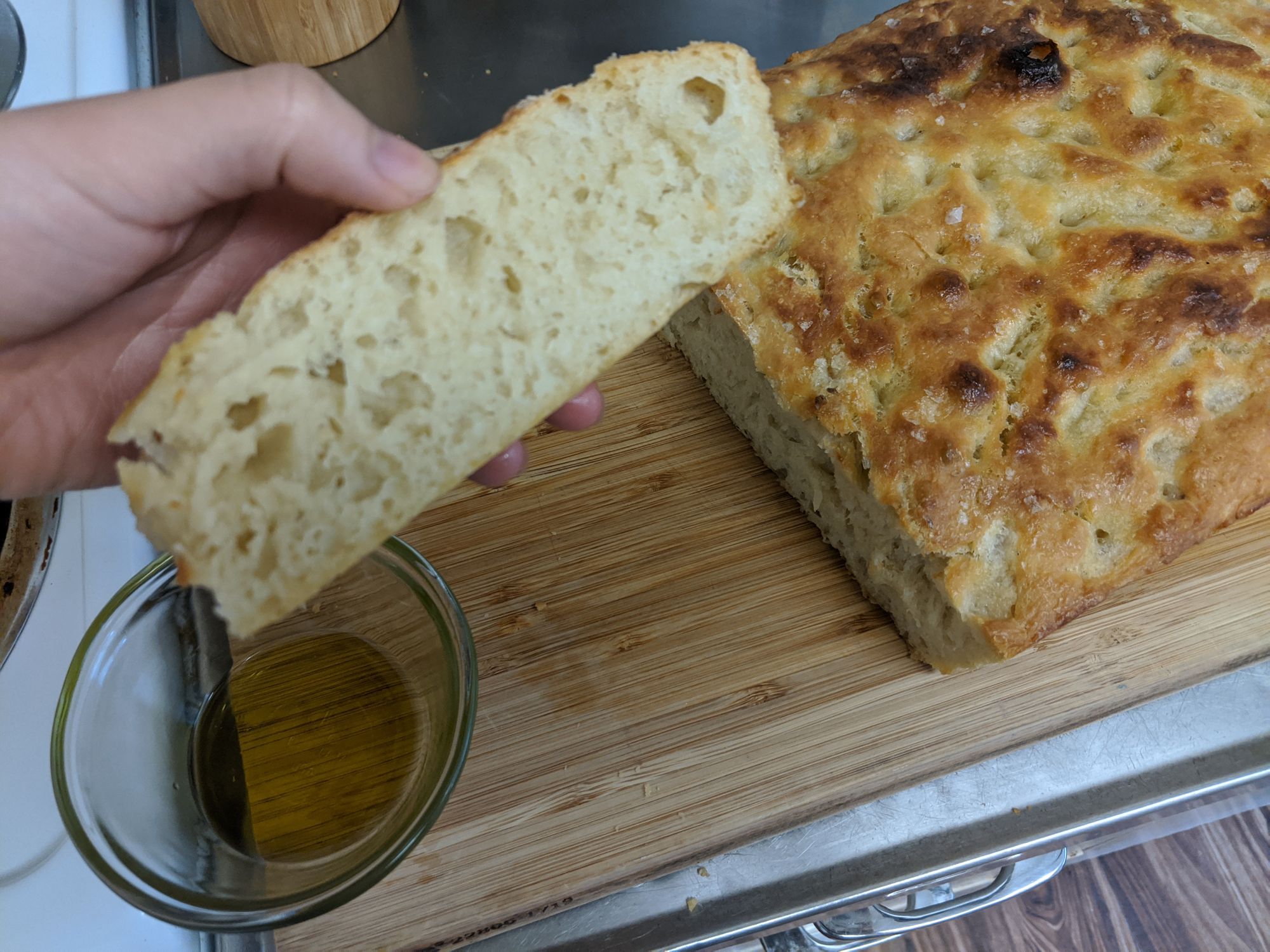 I was inspired by Brad & Samin's video on the Bon Appetit channel because (1) I love bread and (2) I love easy bread that I don't have to knead and get all over my fingers.
Original recipe here: https://www.saltfatacidheat.com/fat/ligurian-focaccia
---
Ingredients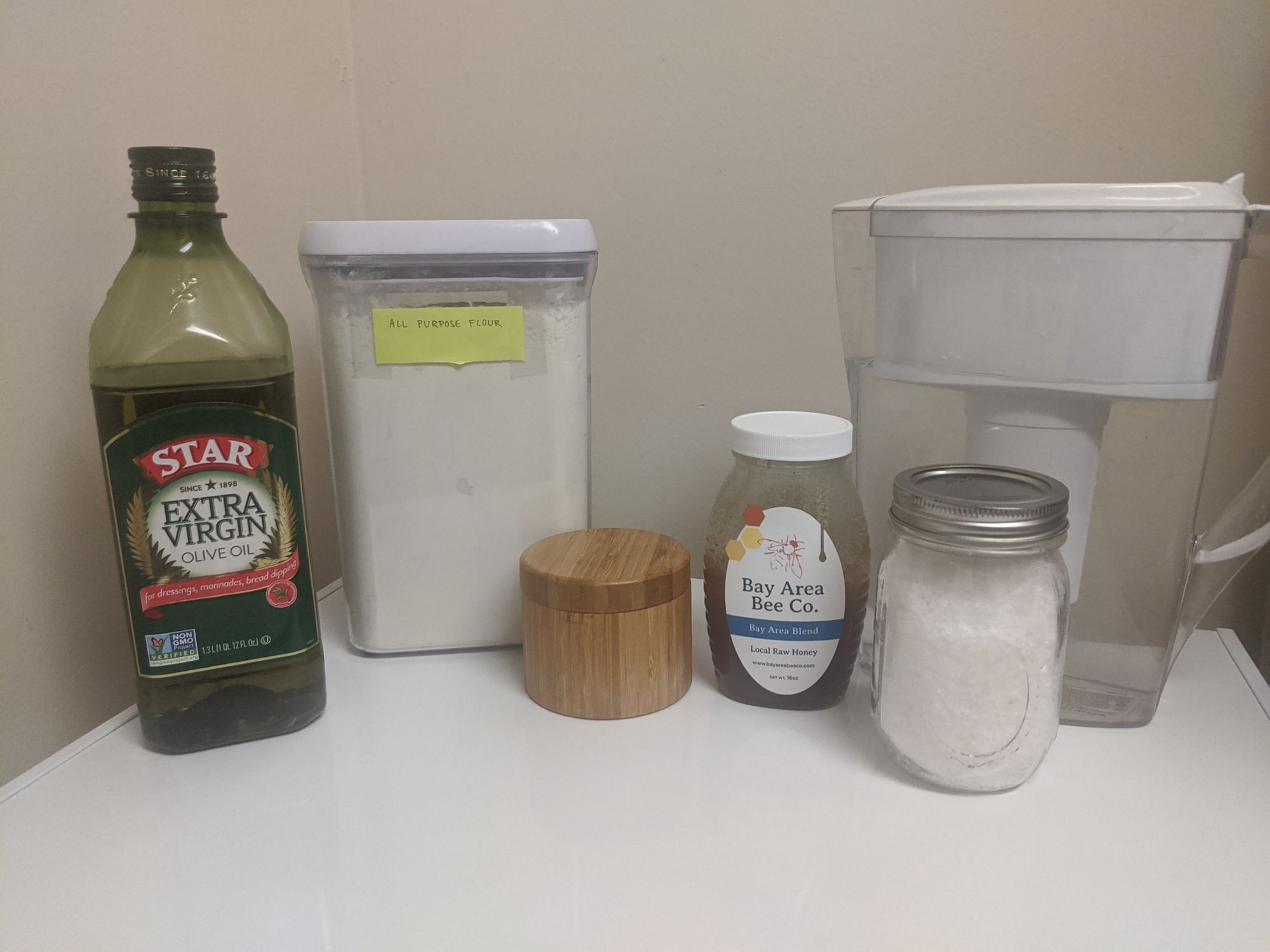 For the dough:
600g warm water
1/2 tsp active dry yeast
15g honey
600g all-purpose flour
18g kosher salt
50g olive oil
flaky salt to finish
For the brine:
5g kosher salt
80g warm water
Methodology
We'll start with the dough!
Combine the flour and salt in a big bowl.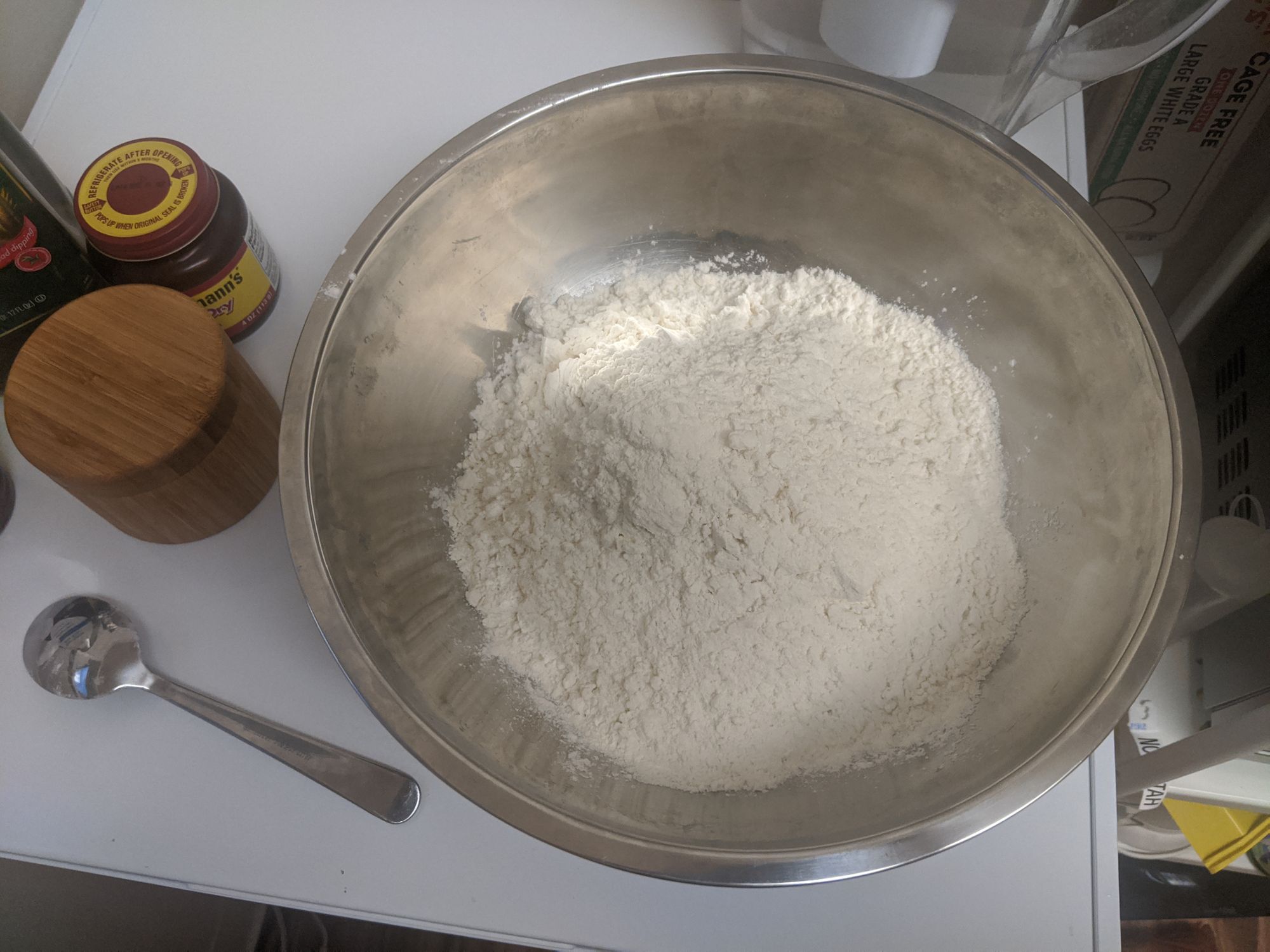 Combine water, yeast, and honey in a separate bowl...or measuring cup...or whatever vessel you have.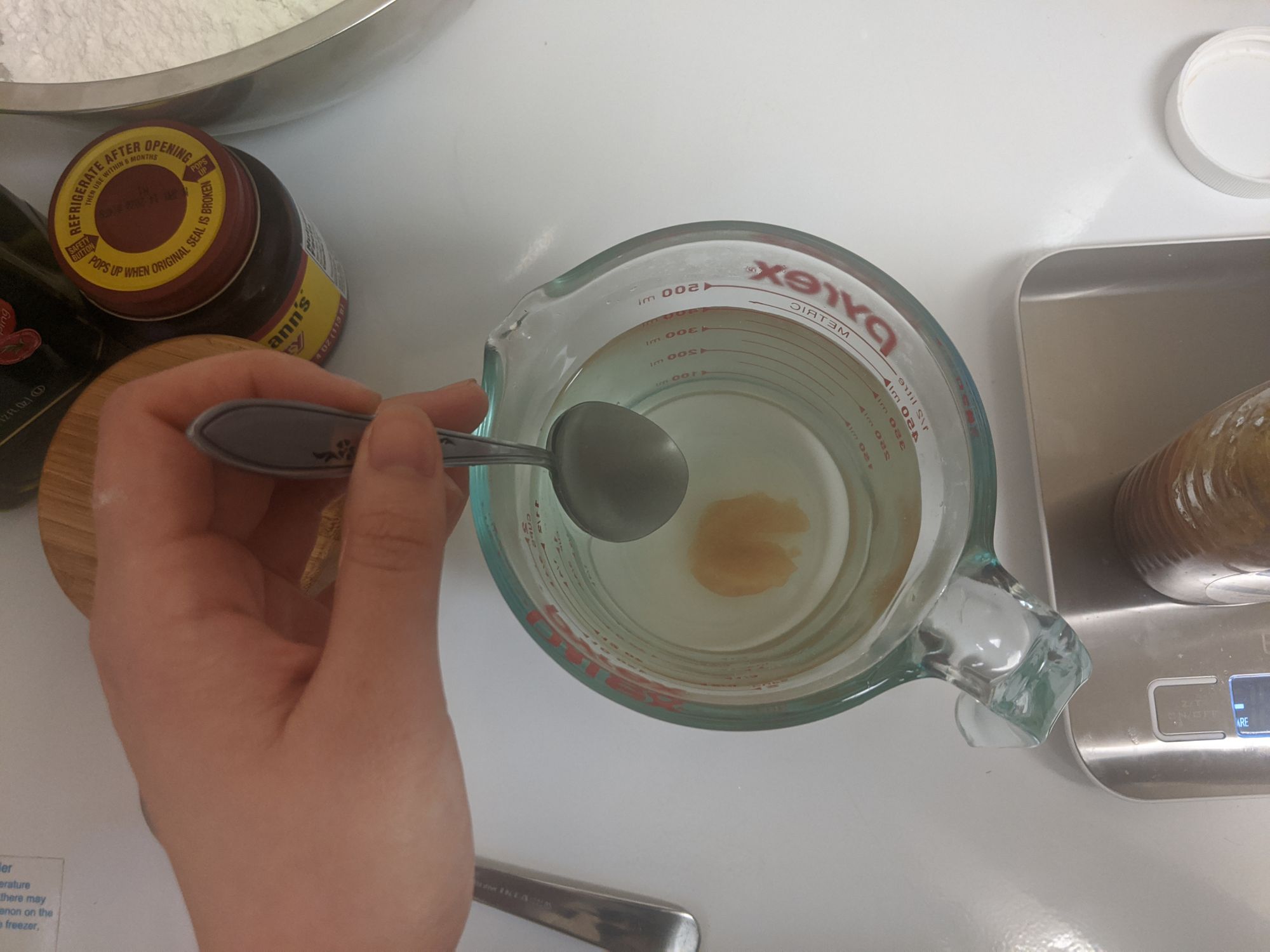 Once dissolved, add the wet mixture into the dry and use a spatula to meld it all together. No kneading; so easy.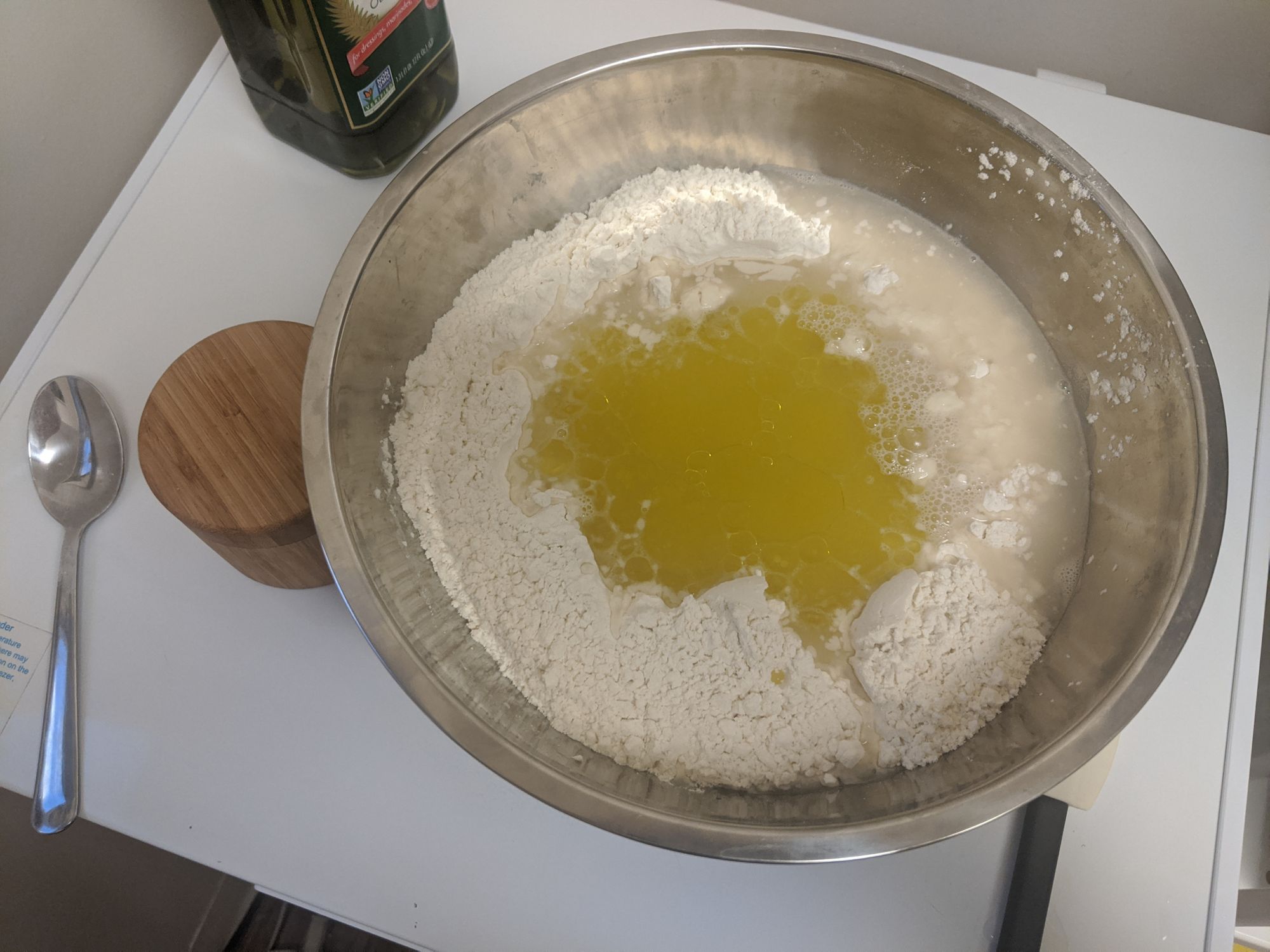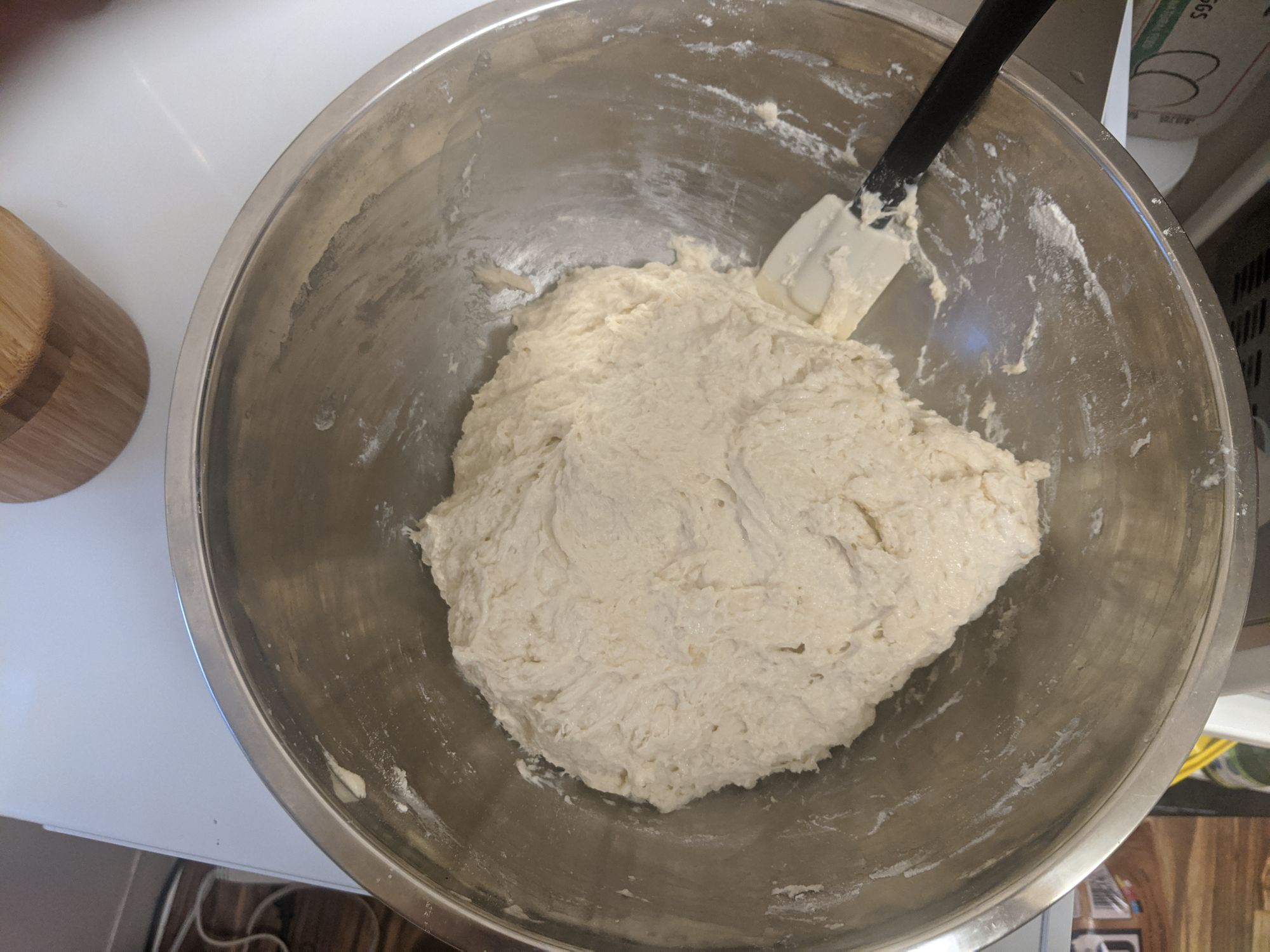 Cover the bowl and leave it to rise for 12-14 hours.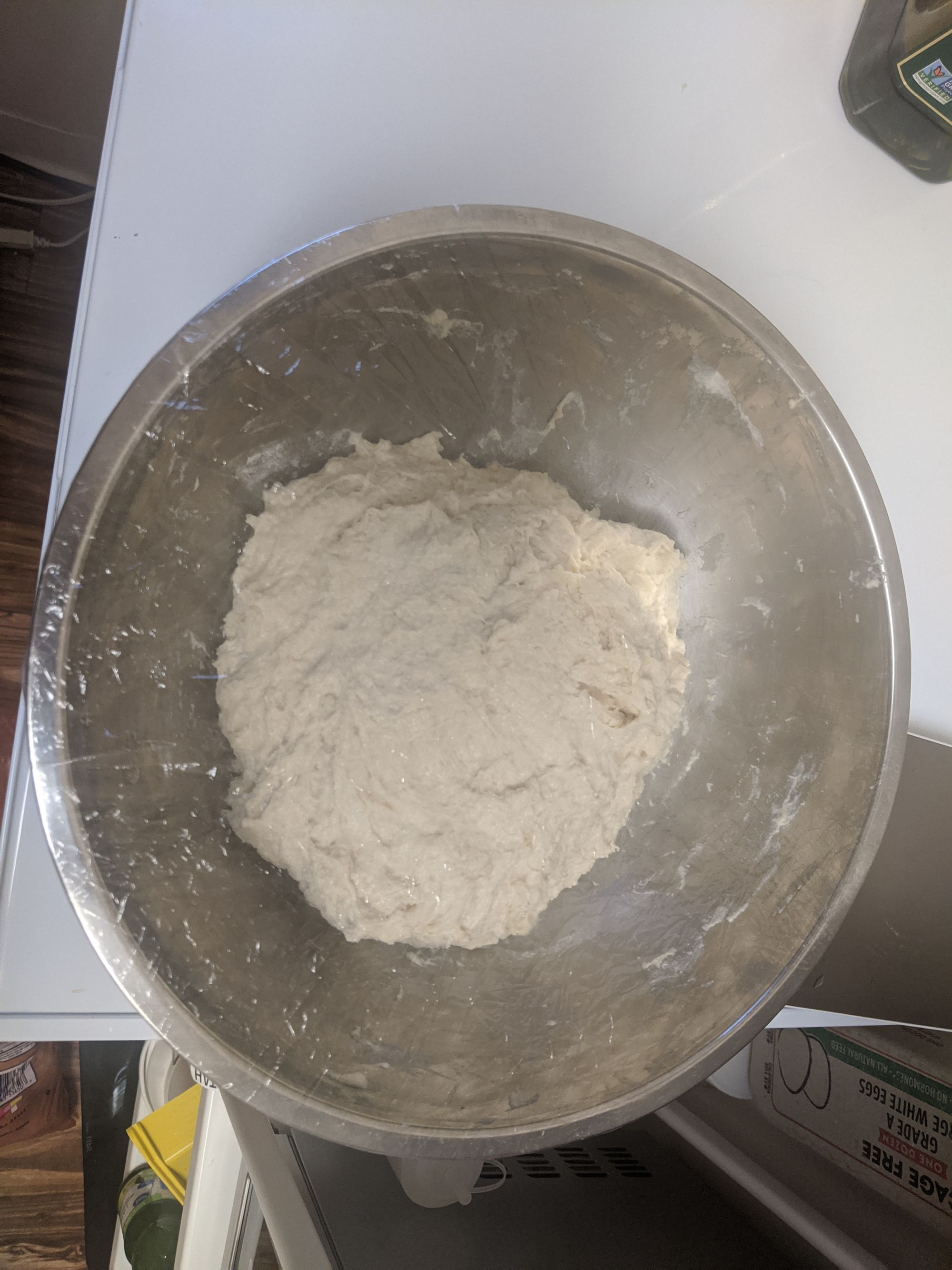 It will turn into a huuuge monster.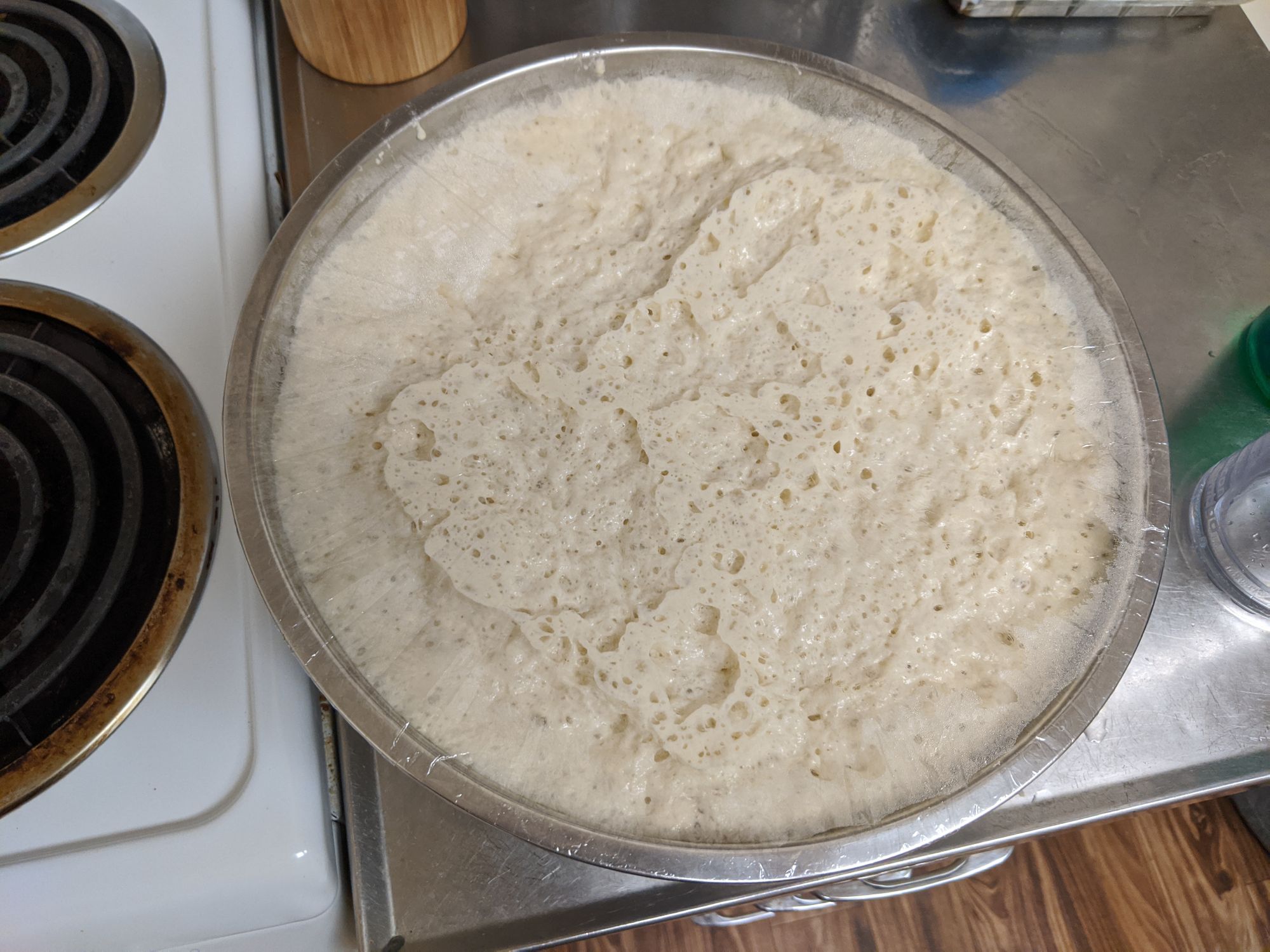 Grease a large sheet and pour the dough into the sheet.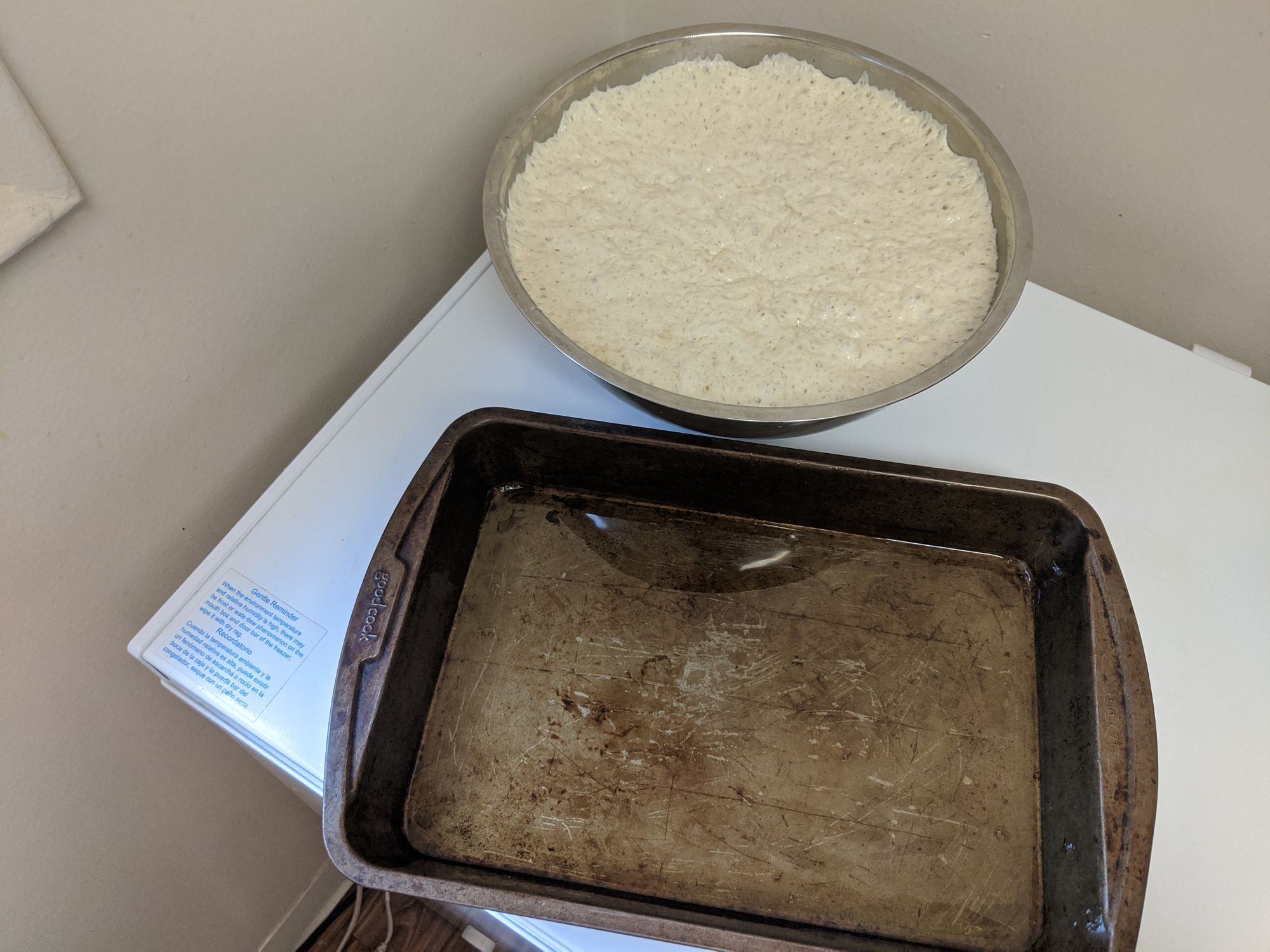 Gently stretch it to the edges of the pan. If it feels like it's resisting heavily, show some respect and let it rest for 5 -15 minutes.
Pour 2 tbsp olive oil over top and spread it across for more fatty flavor.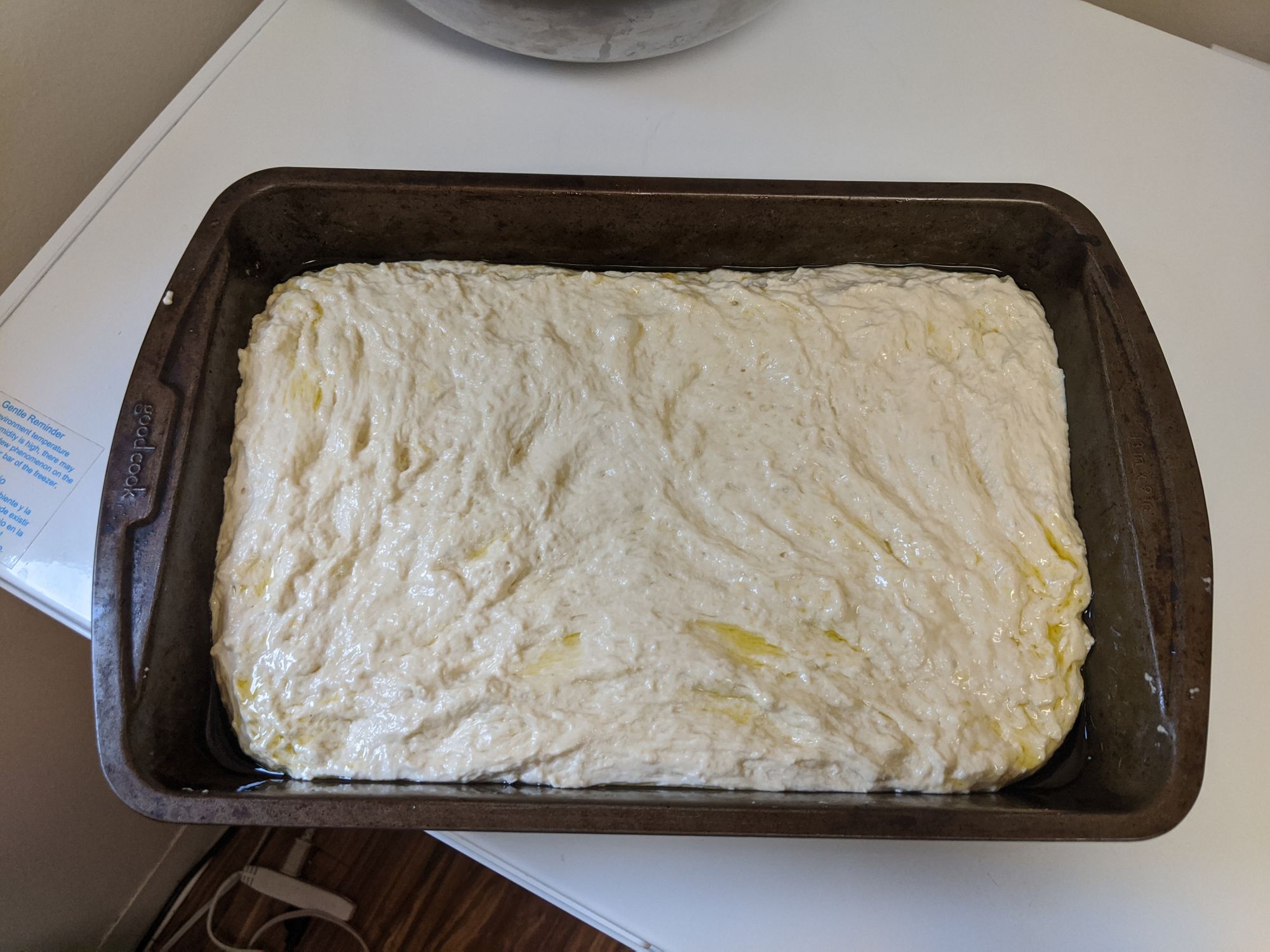 Dimple the dough by stabbing it randomly with your fingers.
For even more flavor, make the brine by dissolving the salt into the water and pour it over top as well.
Cover and allow to proof for another 45 minutes.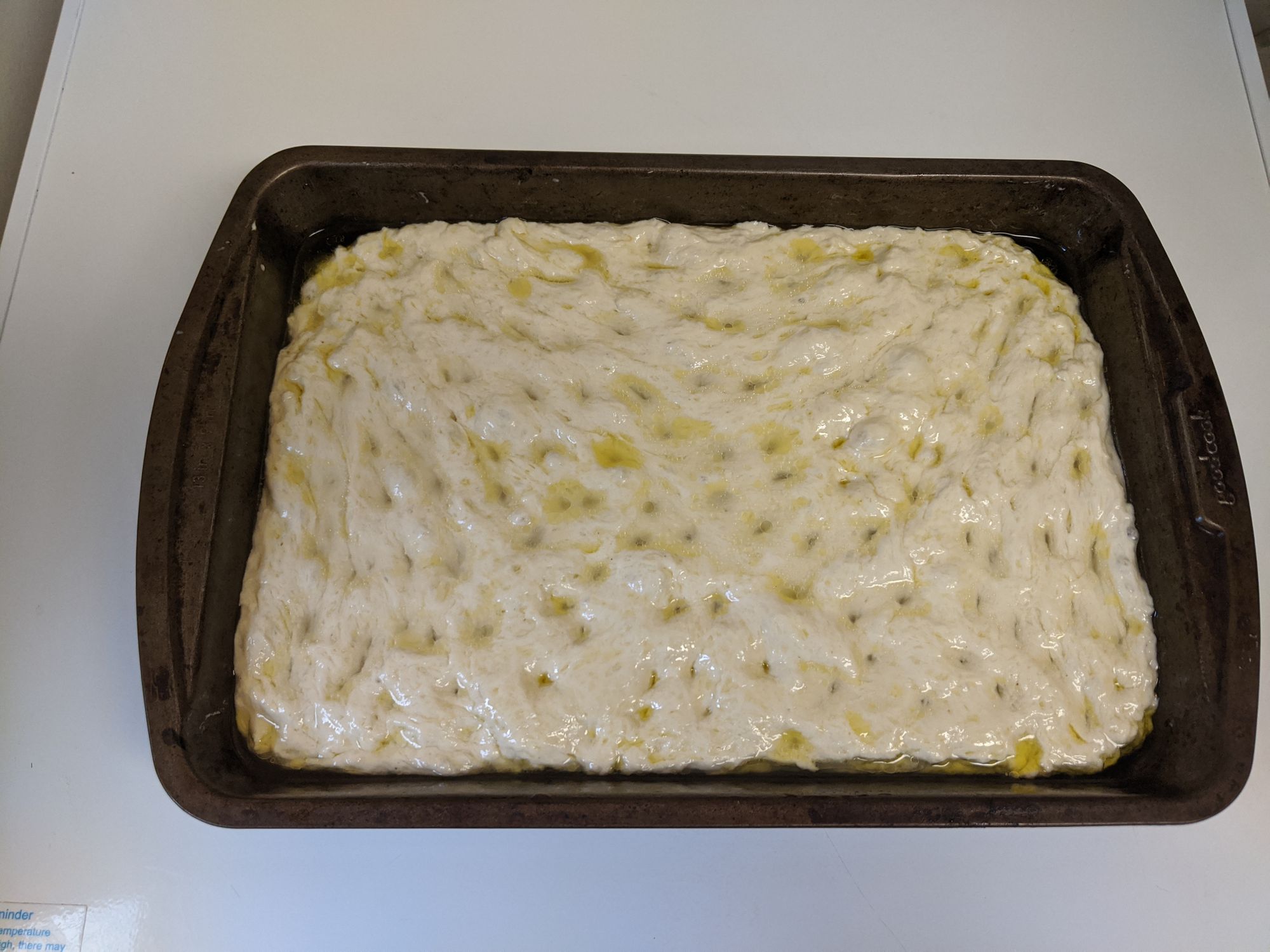 Samin's recipe recommends that within 30 minutes into the proof, to preheat the oven to 450F and make sure the rack is in the center. Place an inverted baking sheet on there.
Sprinkle the bread with flaky salt and allow to bake for 25-30 minutes. To brown the upper crust more, place on the upper rack for 5-7 minutes.
Remove from the oven and douse with 2 more tbsp of olive oil. Yummo.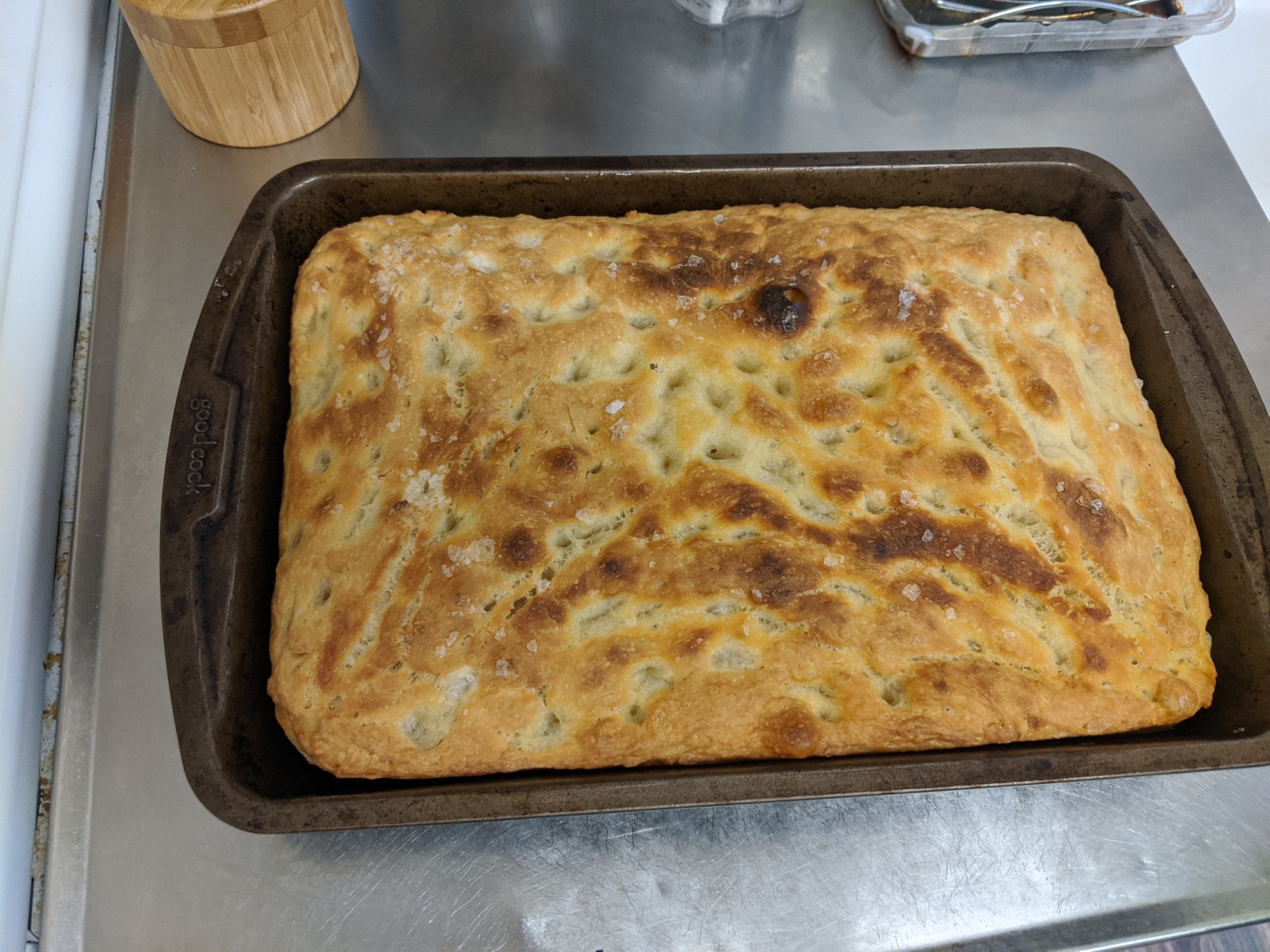 Results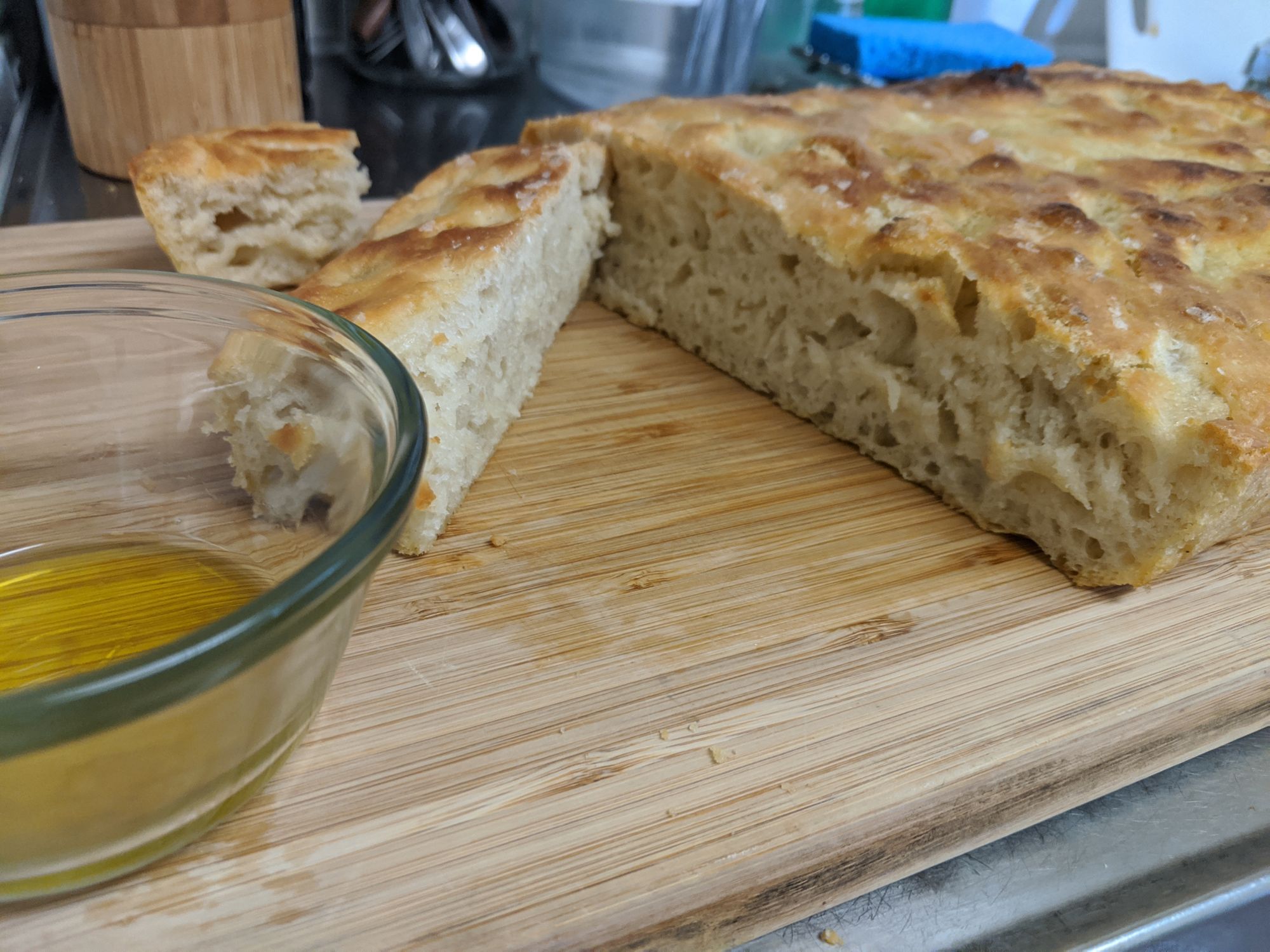 Sooo tasty and delightfully fluffy, but also huge. I portioned off half of this to share with friends. :)
If I were to make this again for just my roommate and me, I'd probably half the recipe, otherwise we'd be eating just bread for every meal for a week. Absolutely would make again though.