Greek Yogurt Bark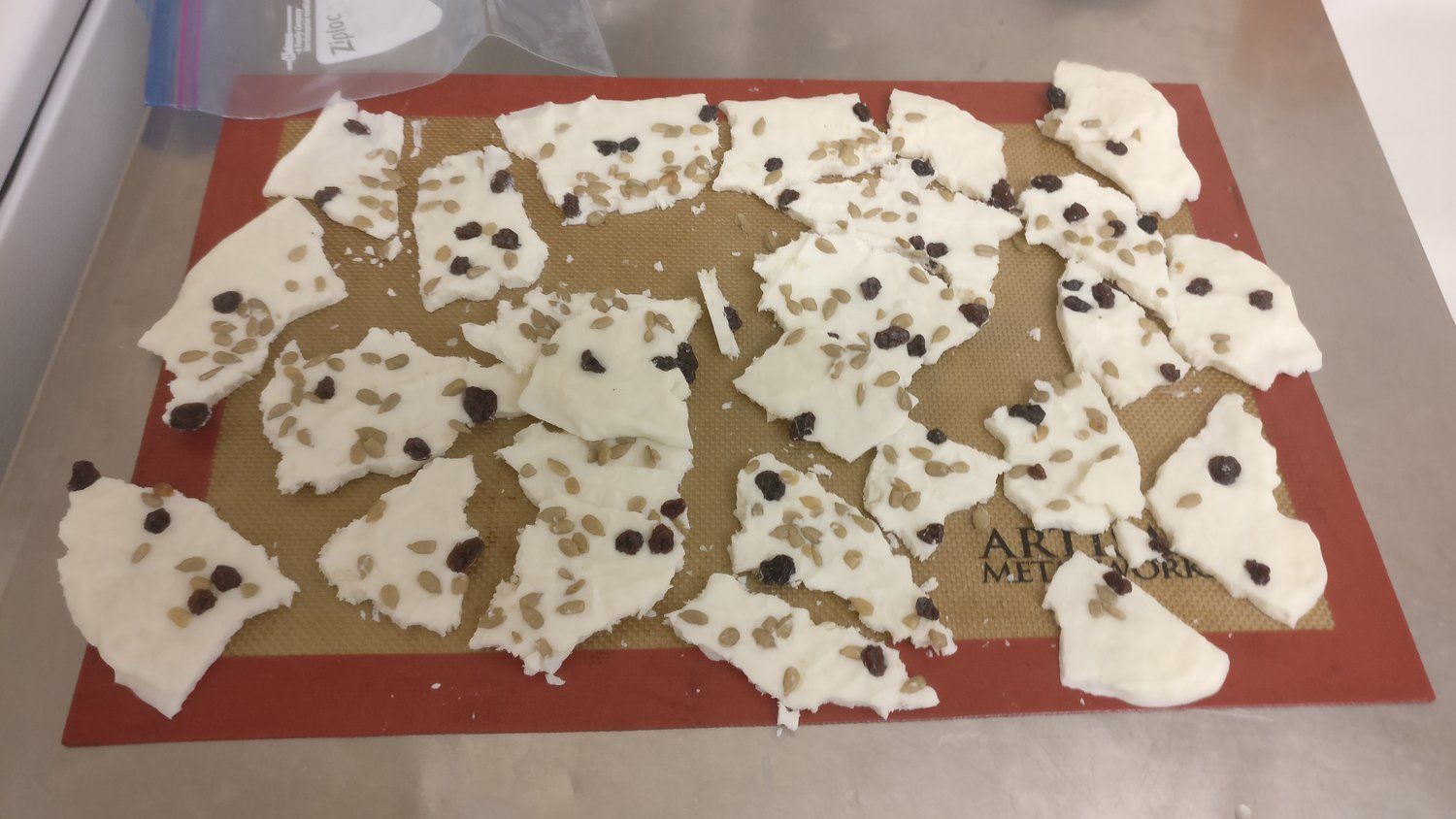 In the spirit of bulk season, I have been trying to incorporate more protein into my diet, but it's just so hard. Especially with the goal of 1 gram per 1 pound of bodyweight every day.
My meals are usually chock-full of fresh veggies and a little bit of meat with snacks being carbs and fat, so it's taking a lot of effort for me to find ways to shove protein down my throat.
I thought it might be good to sub out some of my sweet snacks with one containing more protein, so I made some greek yogurt bark.
---
Ingredients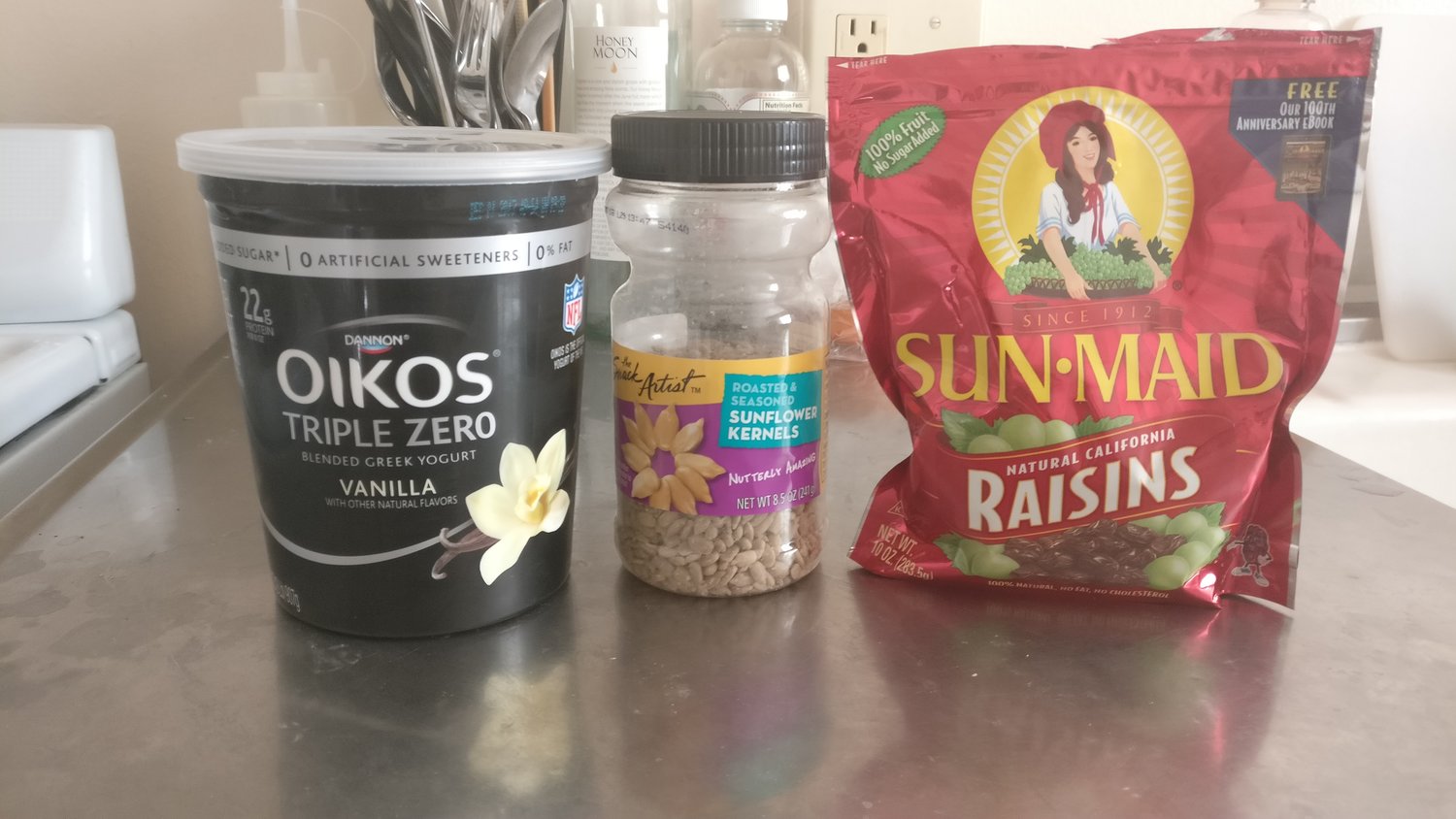 2 cups greek yogurt
whatever nuts, seeds, chocolate chips, cookie chunks, pretzels pieces, fresh fruits, dried fruits, frozen fruits you want to sprinkle on top...I used raisins and sesame seeds from making mueslie
Methodology
Dump the yogurt onto a silpat or parchment paper or foil that is on top of a tray. You'll want to make it easy to remove the bark later.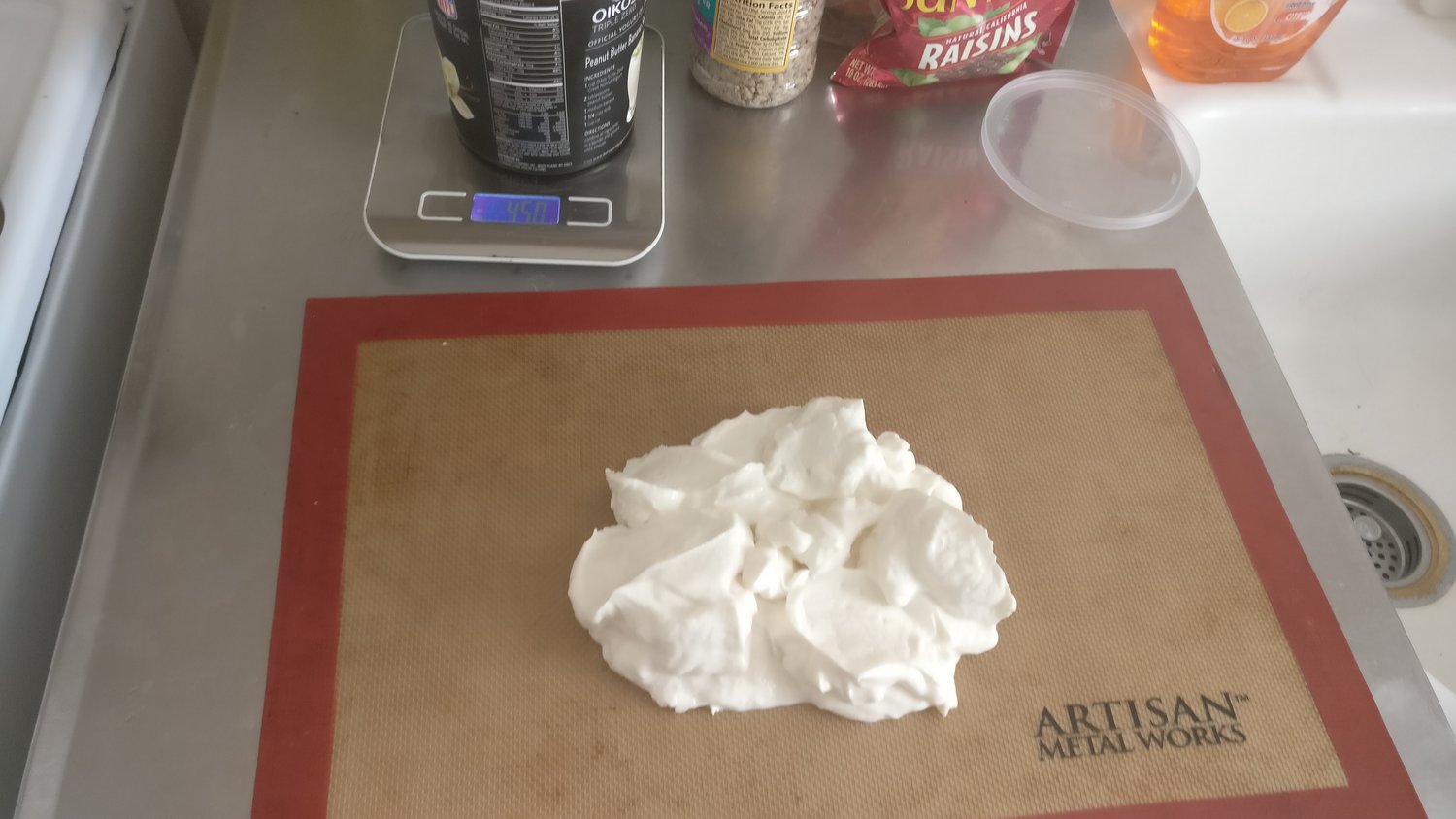 Spread the yogurt to 1/2 inch thick and top with ingredients of your choosing.
Pop that bad boy into the freezer to set for 2-4 hours.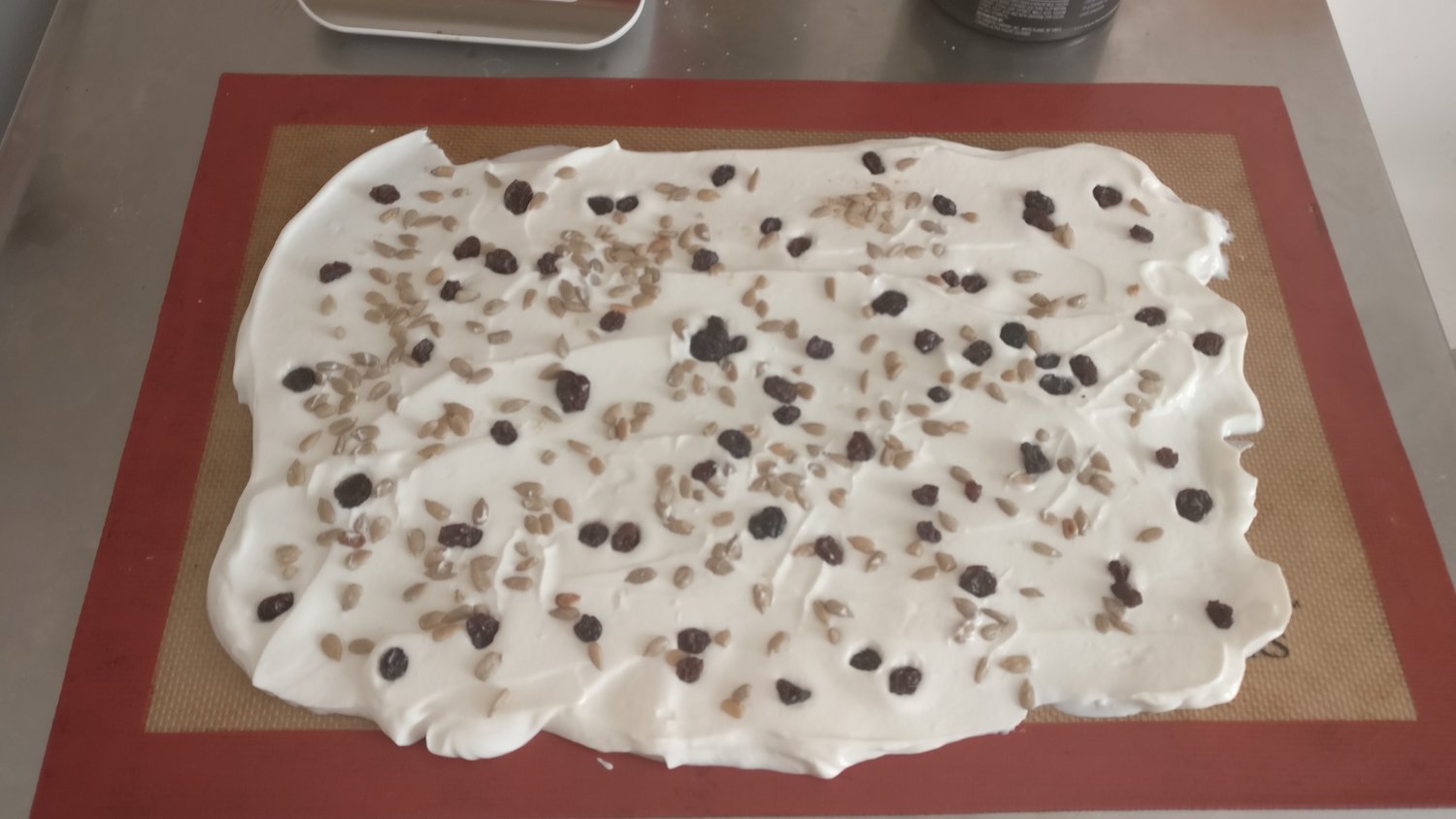 When everything looks frozen, remove from the freezer and break up into smaller pieces.
Eat right away or transfer to an airtight container and store in the freezer.
Results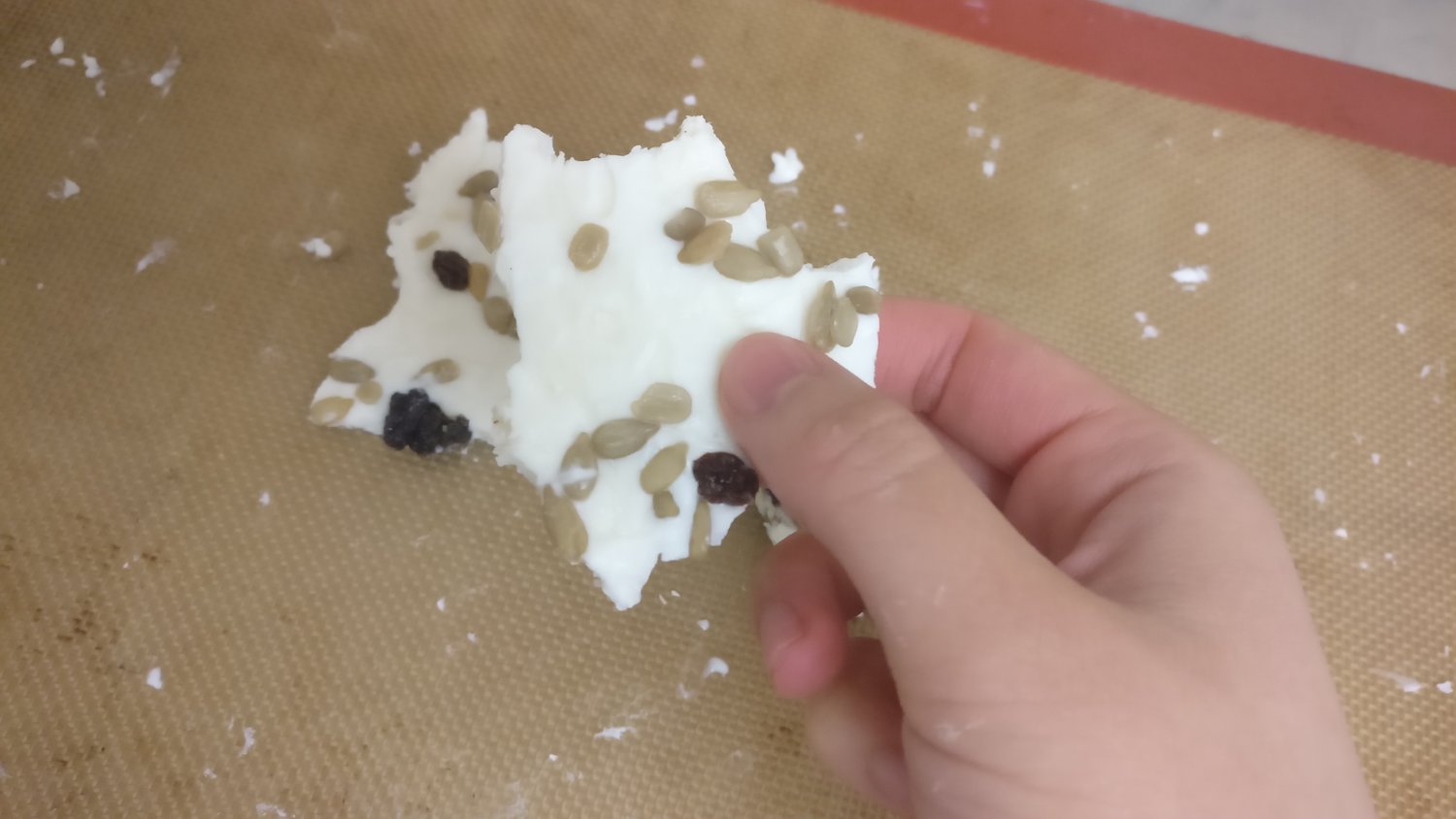 I forgot that I hate biting into cold things, oops.
Otherwise, it tastes pretty good. The tangy flavor from the yogurt really comse out, so I can see why the usual recipe includes the addition of honey or syrup, but this is still good. When that yogurt bark starts to melt a little, it returns back to the delicious creamy yogurt state.
I might have to make some yogurt-covered raisins next.