Guacamole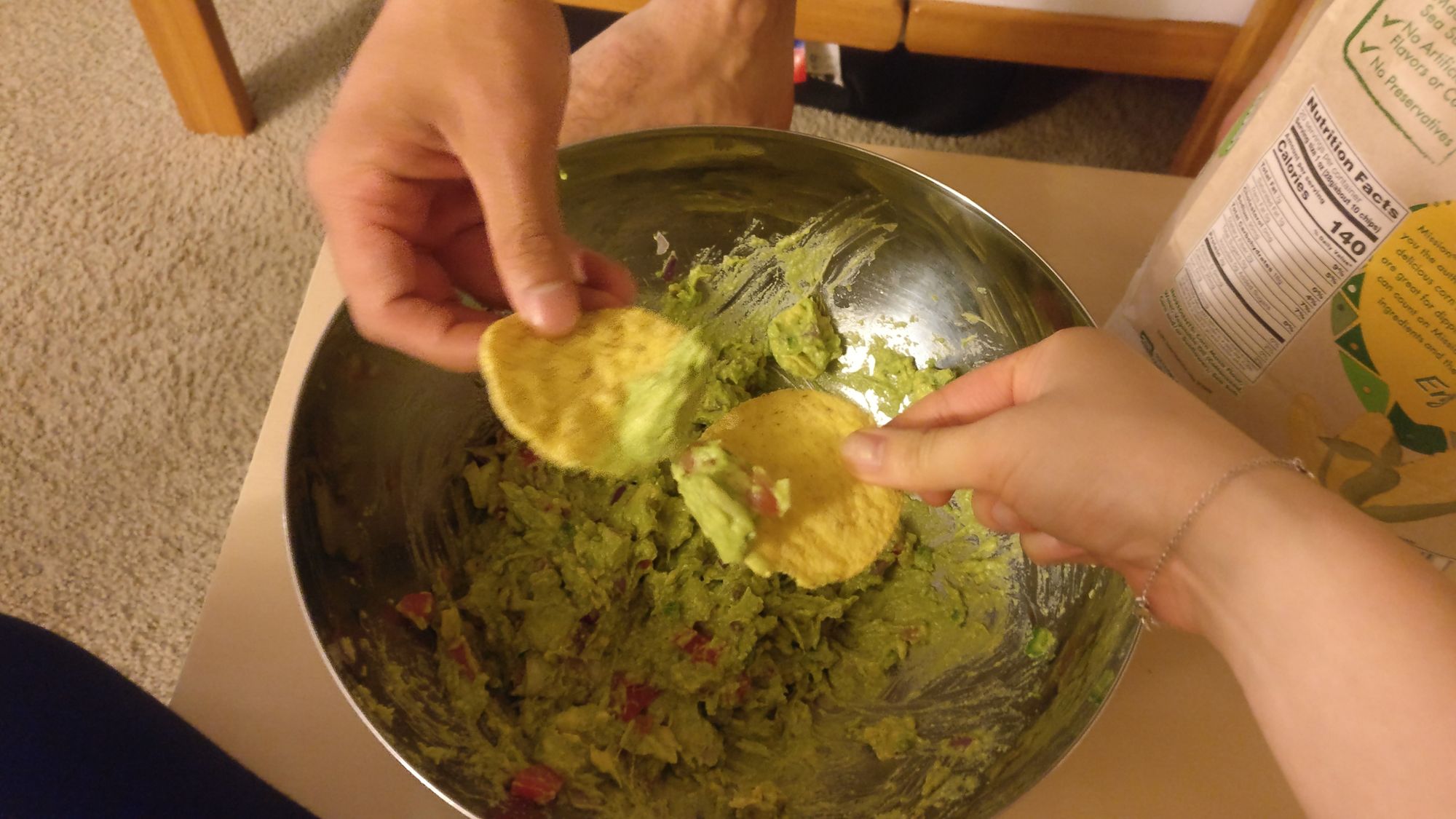 This batch was put together on Cinco de Mayo and consumed over a few juicy episodes of Terrace House. It's a great dip to put together any time, but especially when supermarkets have so many ripe avocados going for $.30 a pop!
---
Ingredients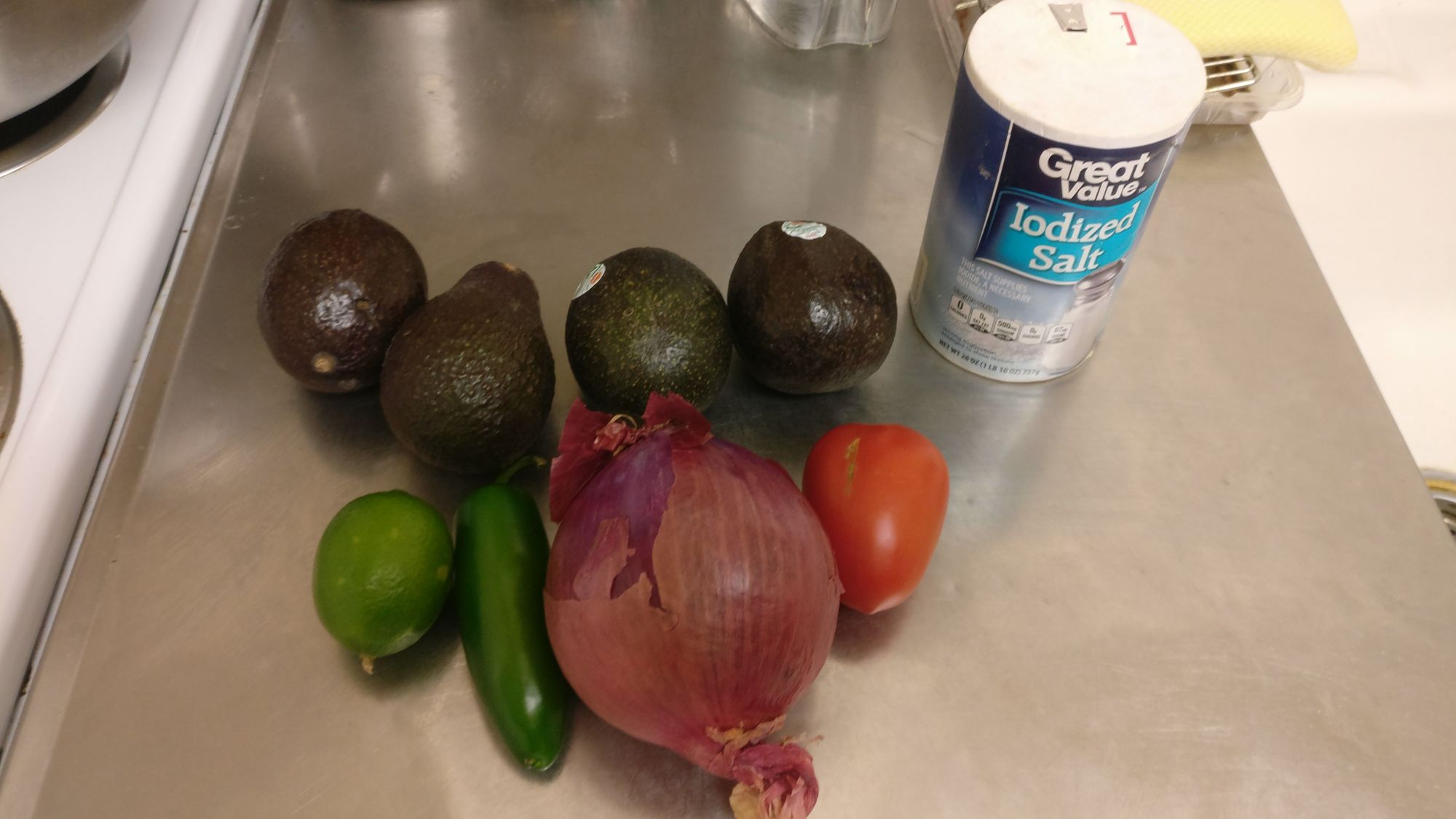 4 ripe avocados
1/2 lime
1 jalapeno
1/2 red onion
1 plum tomato
1/2 tsp salt
Methodology
Pit and scoop out the avocado flesh into a bowl.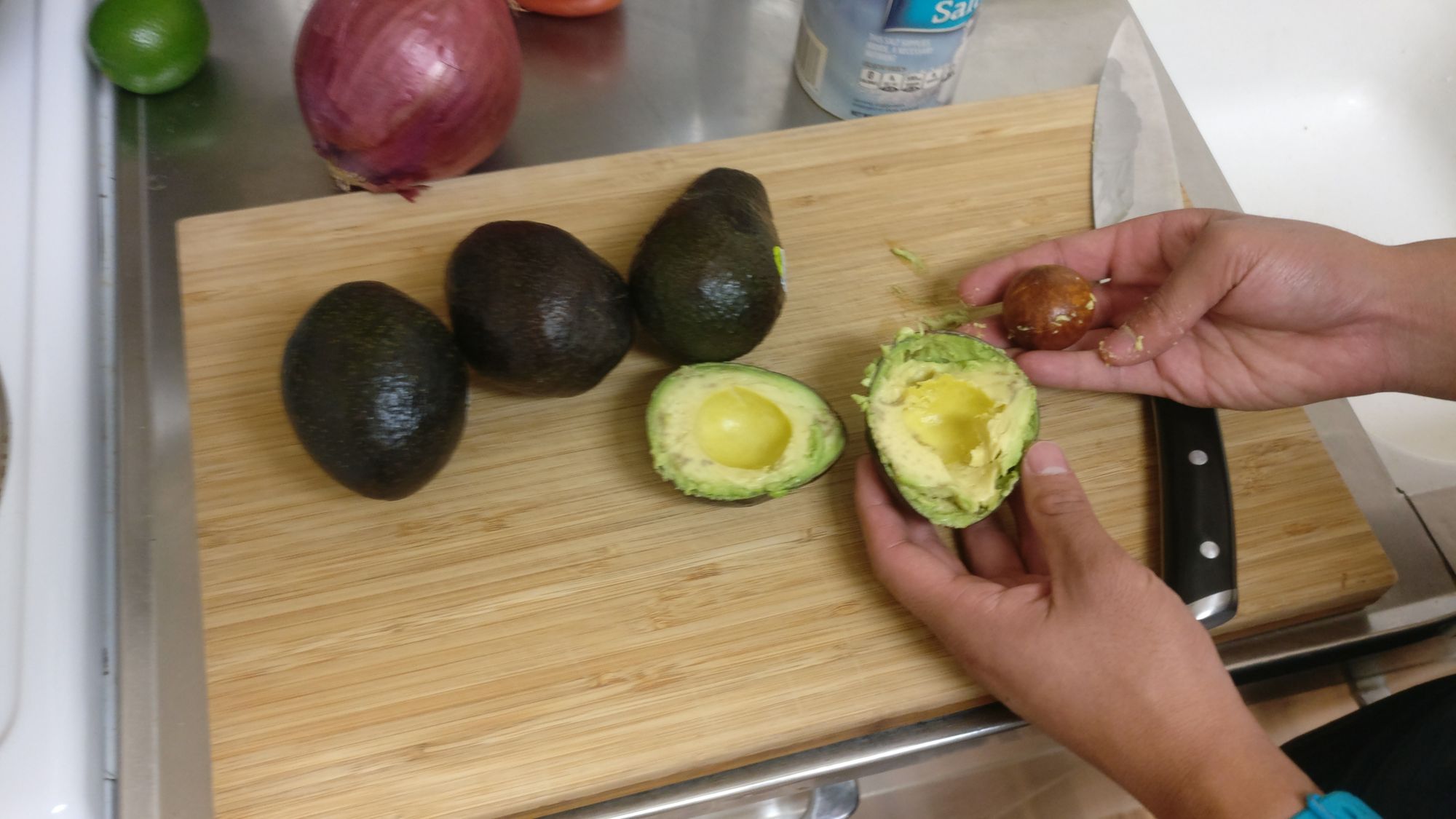 Add diced onion.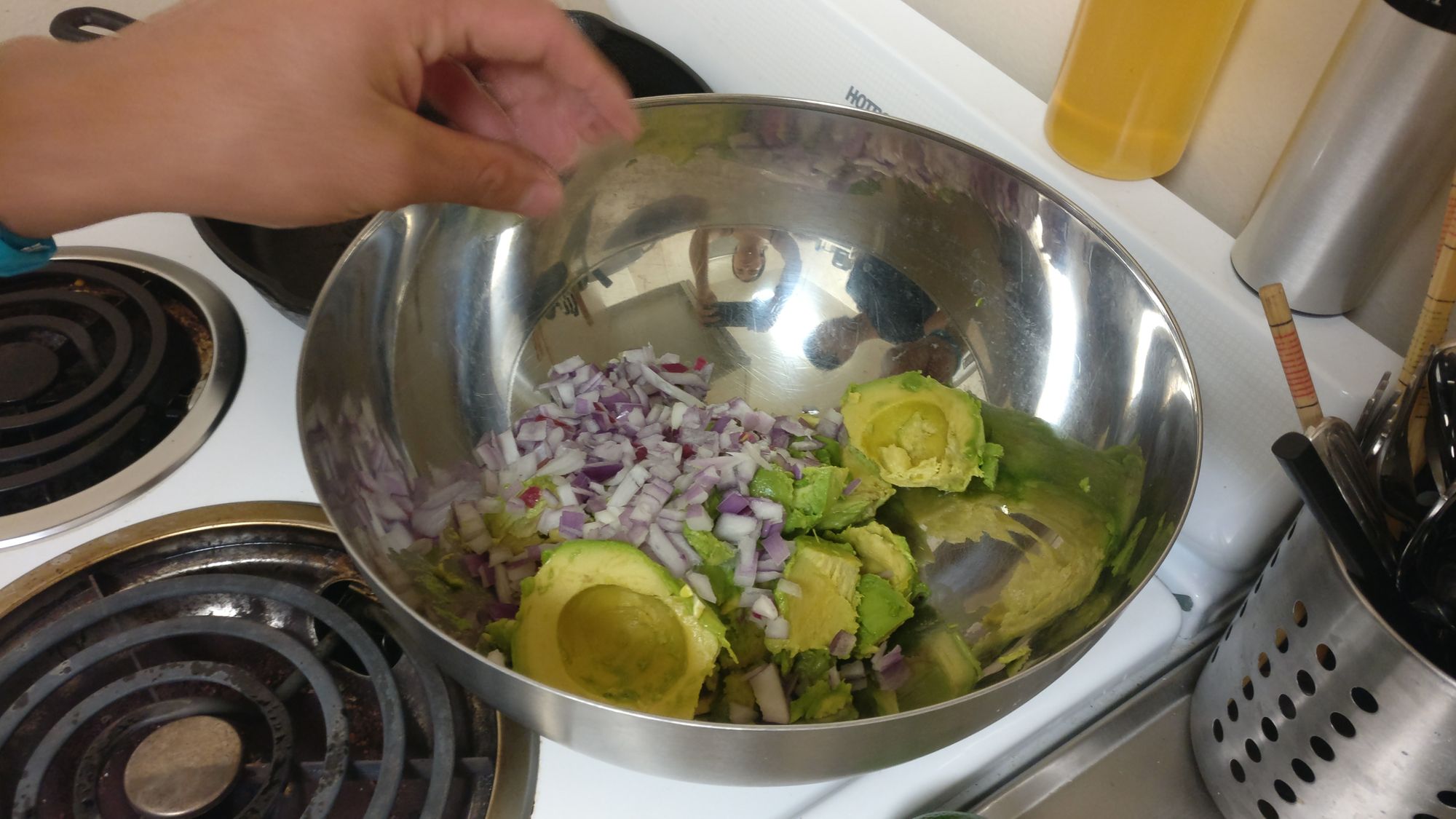 Remove the watery insides of the tomato and dice up the fleshy bits.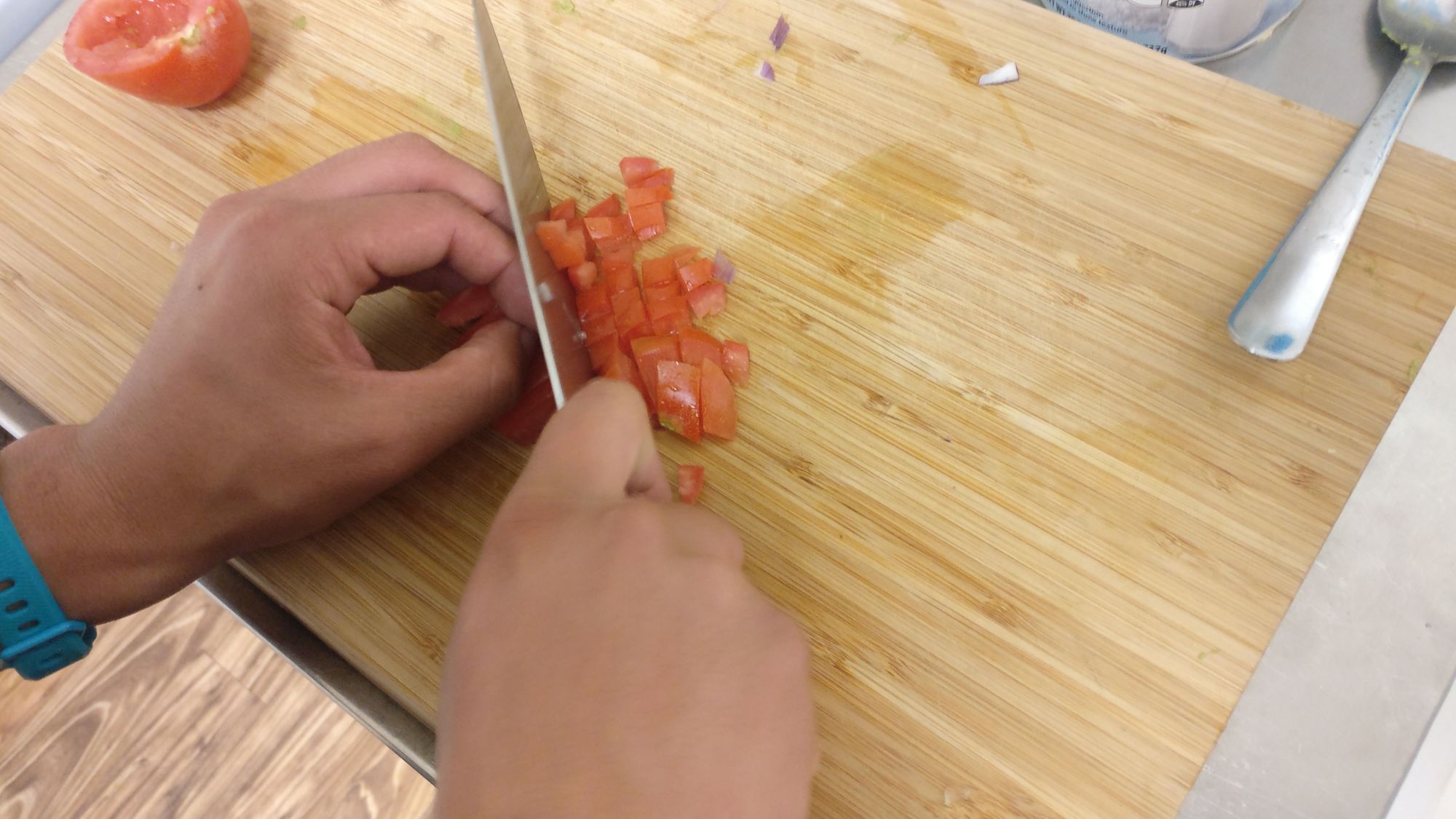 Dice the jalapeno. Be careful not to touch your eyes.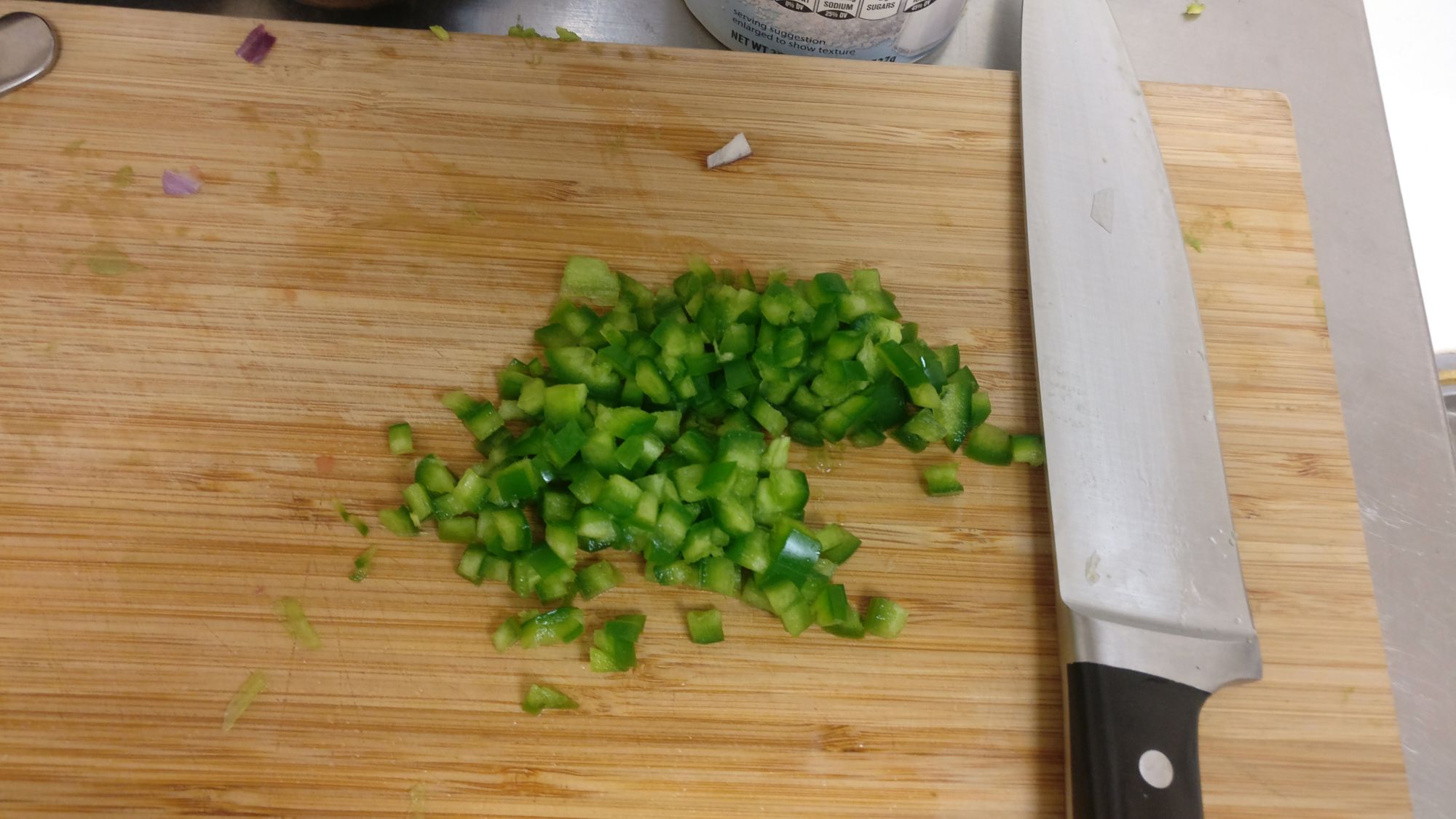 Add the tomato and jalapeno to the bowl. Squeeze in lime juice, careful not to let any seeds fall in.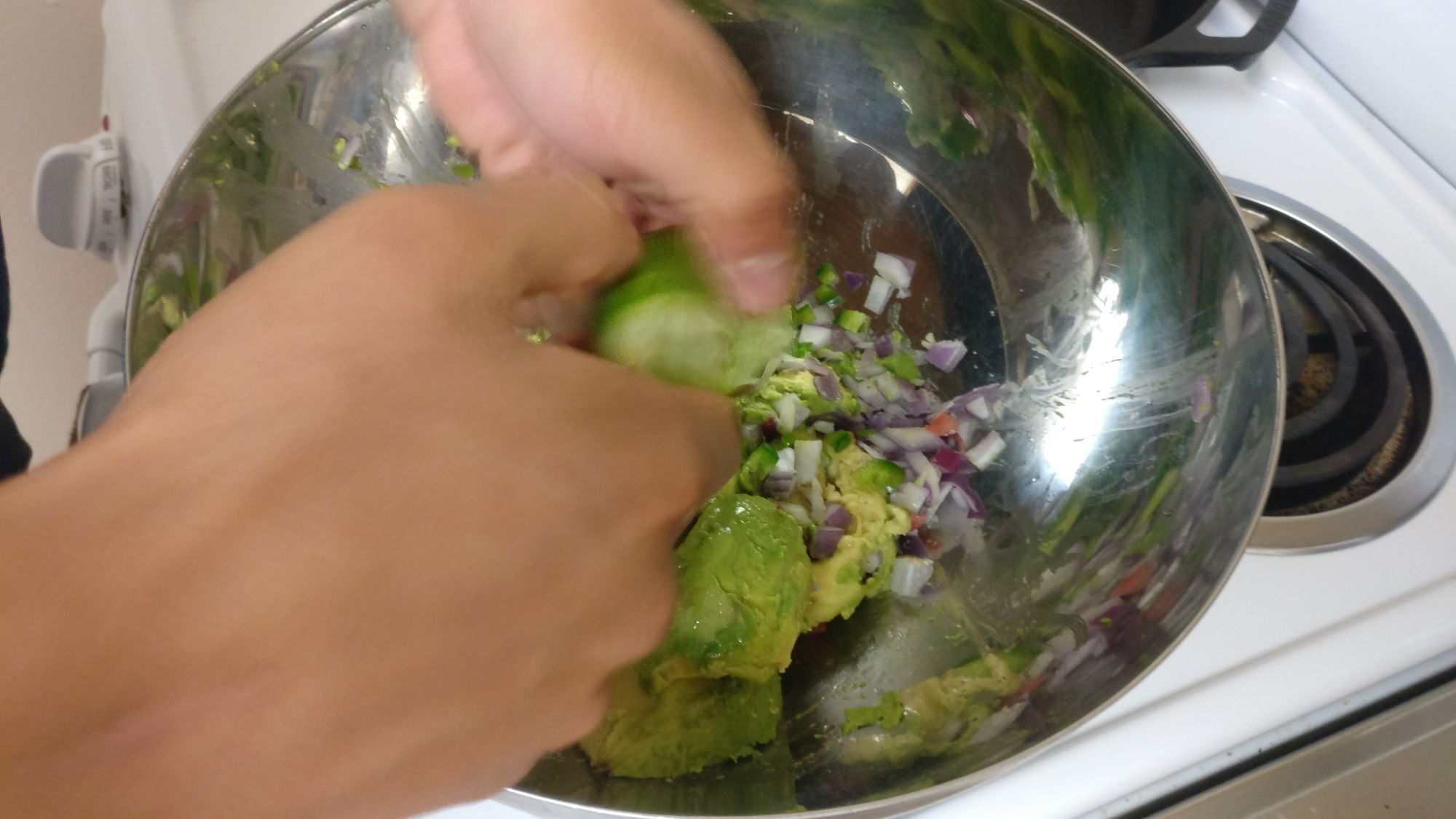 Give a good pinch of salt. Mix it all up to mash up the avocado and marry the flavors.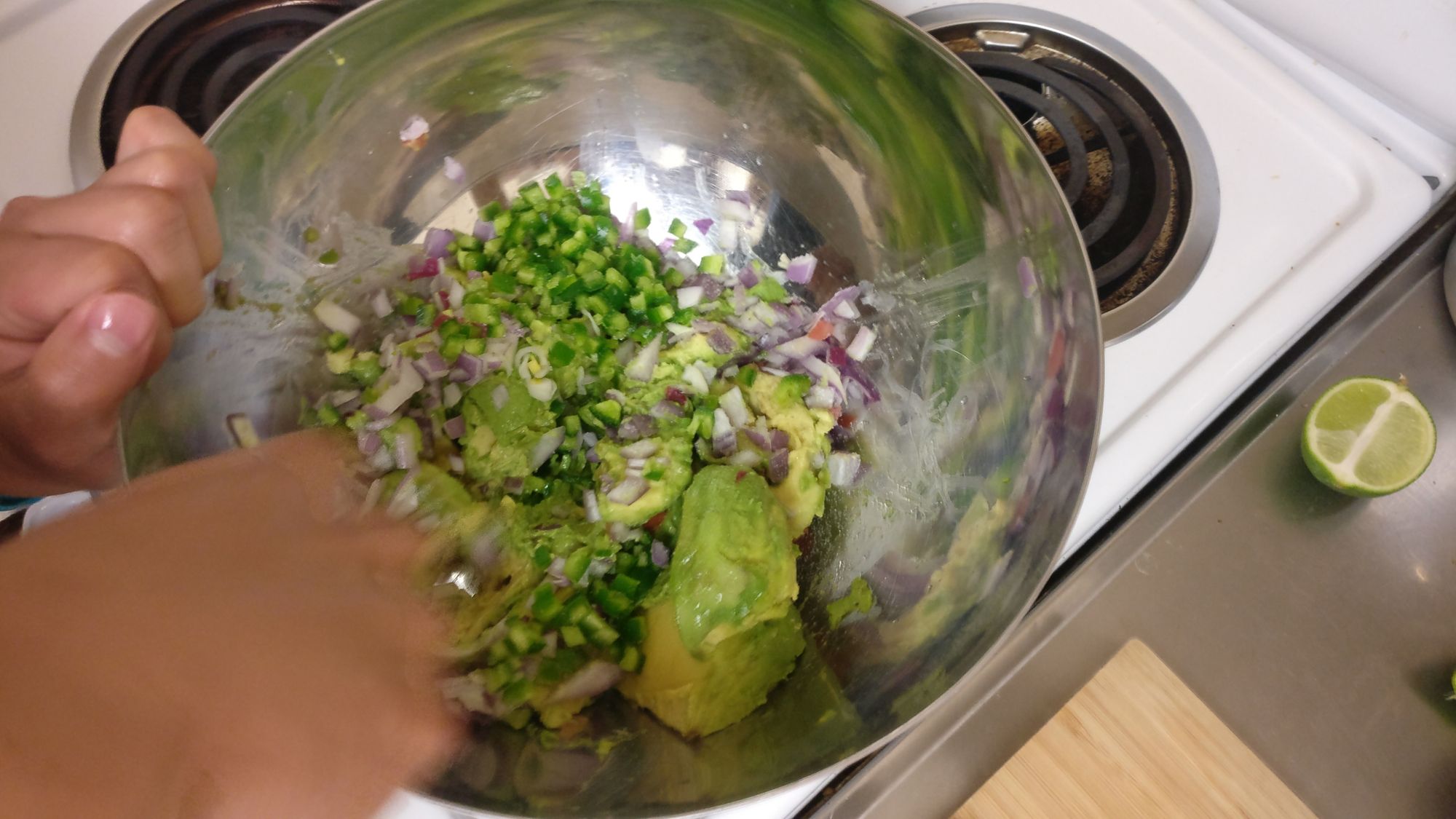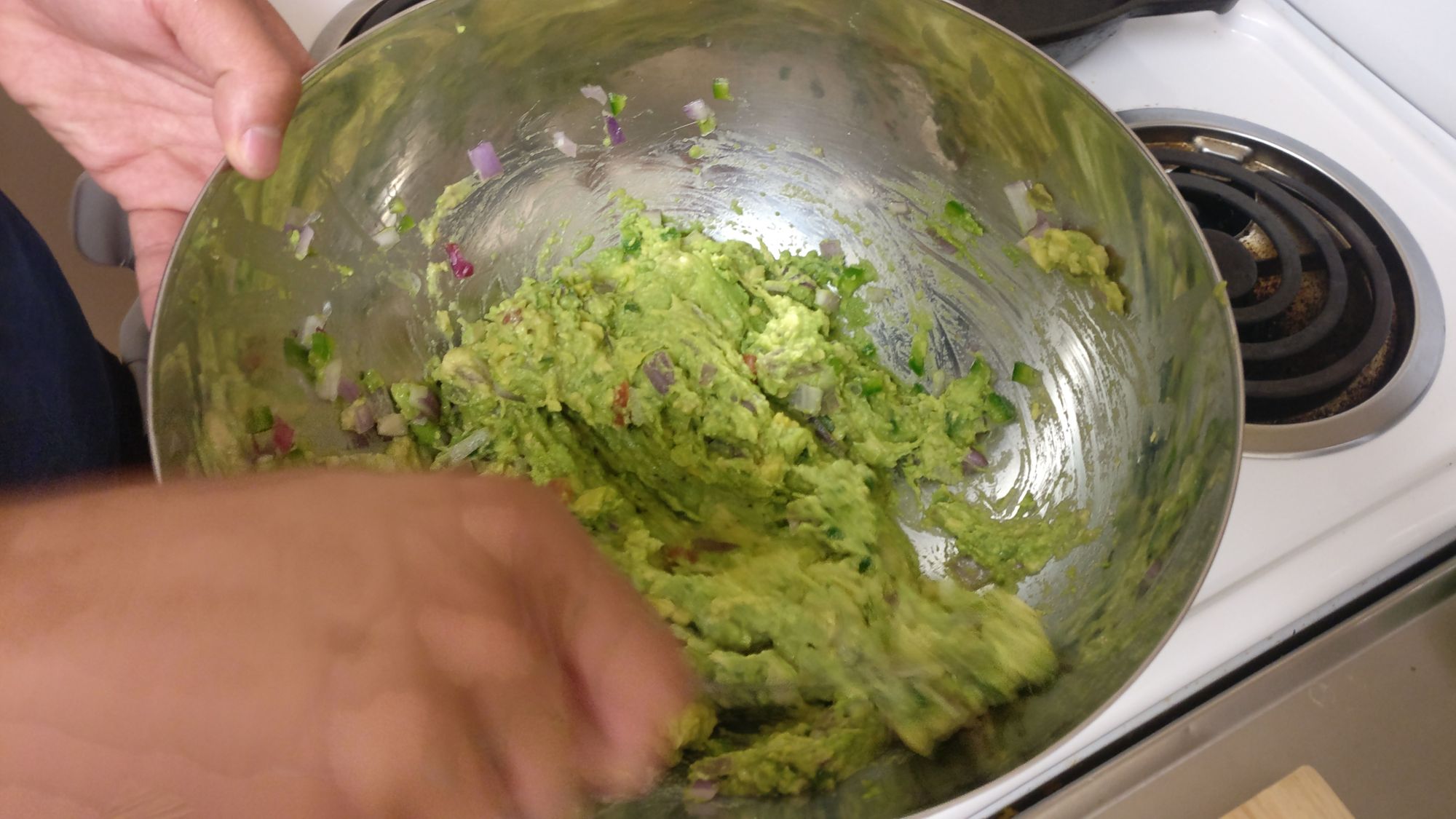 Results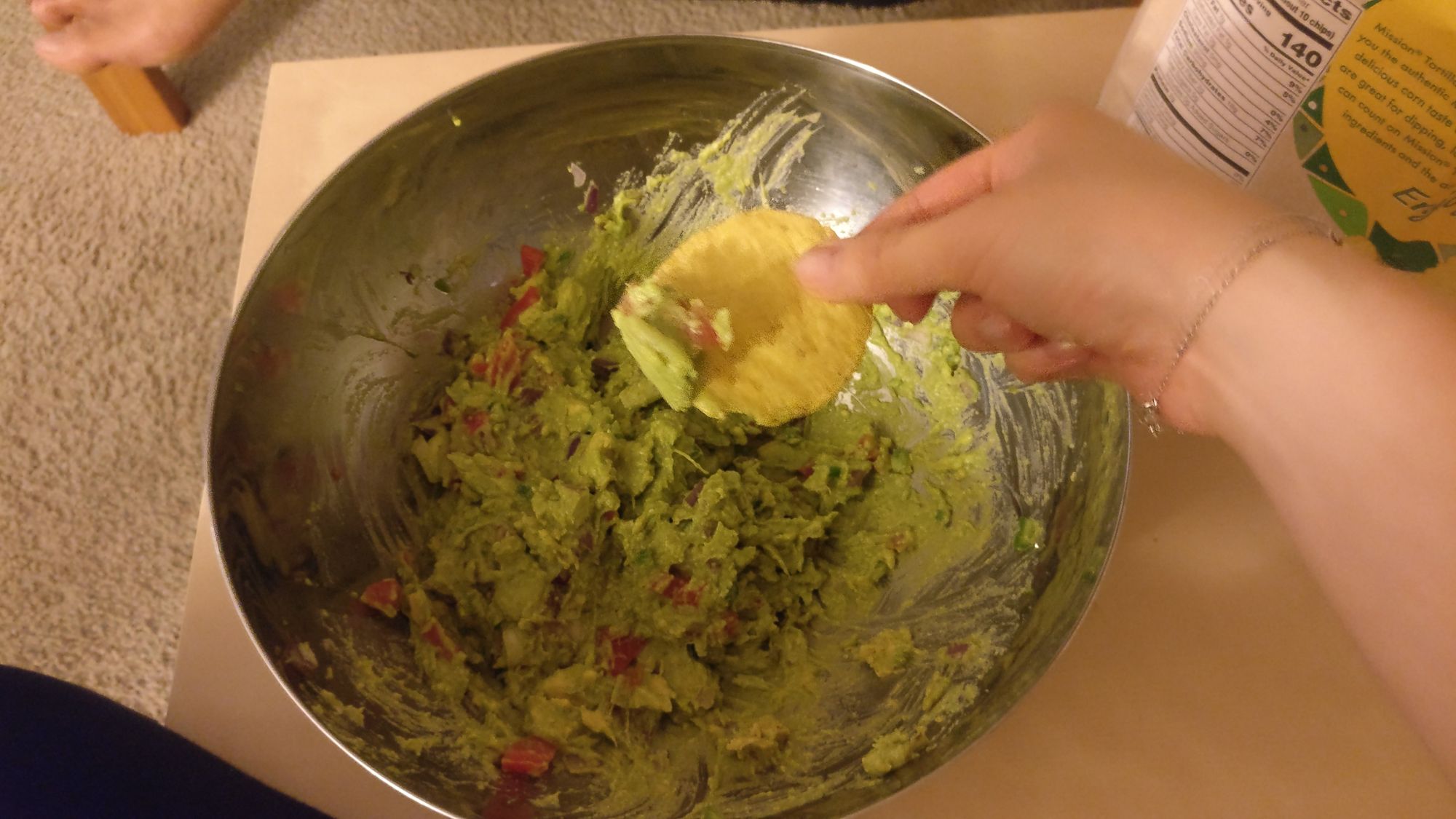 It's avocado. Of course it's good.
I was wishing I stocked up on more cados to keep in the fridge to continue making more guac, but oh well.
If it all doesn't get eaten in one sitting, store in the fridge and makes sure to wrap in plastic with the plastic touching the top so no air can get in and cause the guac to oxidize and turn brown.