Gyudon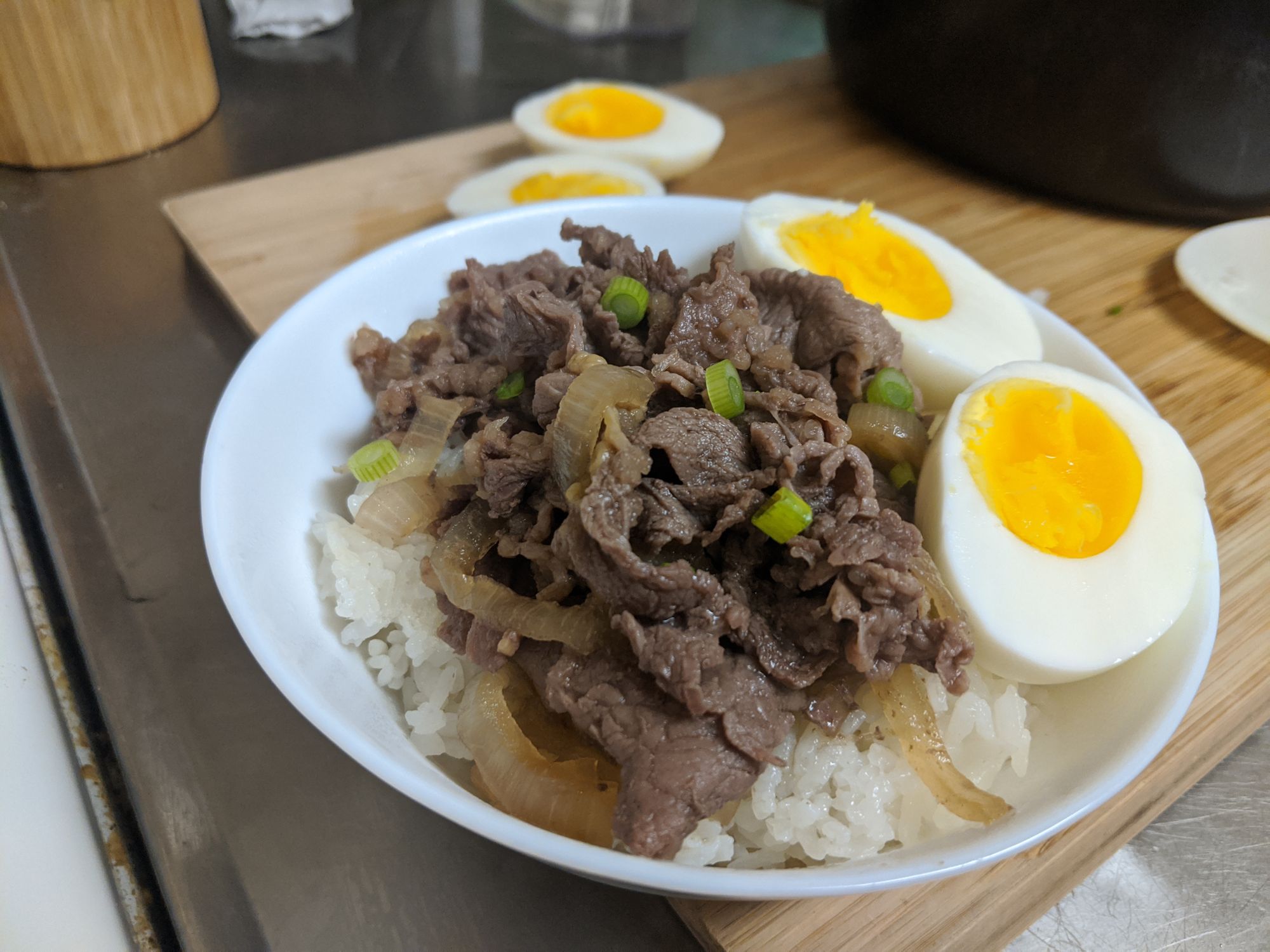 It's crazy how good and fast and cheap gyudon can be in Japan... I think we paid $4 for the best bowl I had there, and it was at one of those small shops where all the salaryman would come in, swallow a bowl in a minute, and leave. Incredible.
The ingredients seemed pretty common, so I wanted to give a try at making it at home. Admittedly not as good (probably related to quality of meat and a low + slow cook time), but it definitely hit the spot for the gyudon craving.
---
Ingredients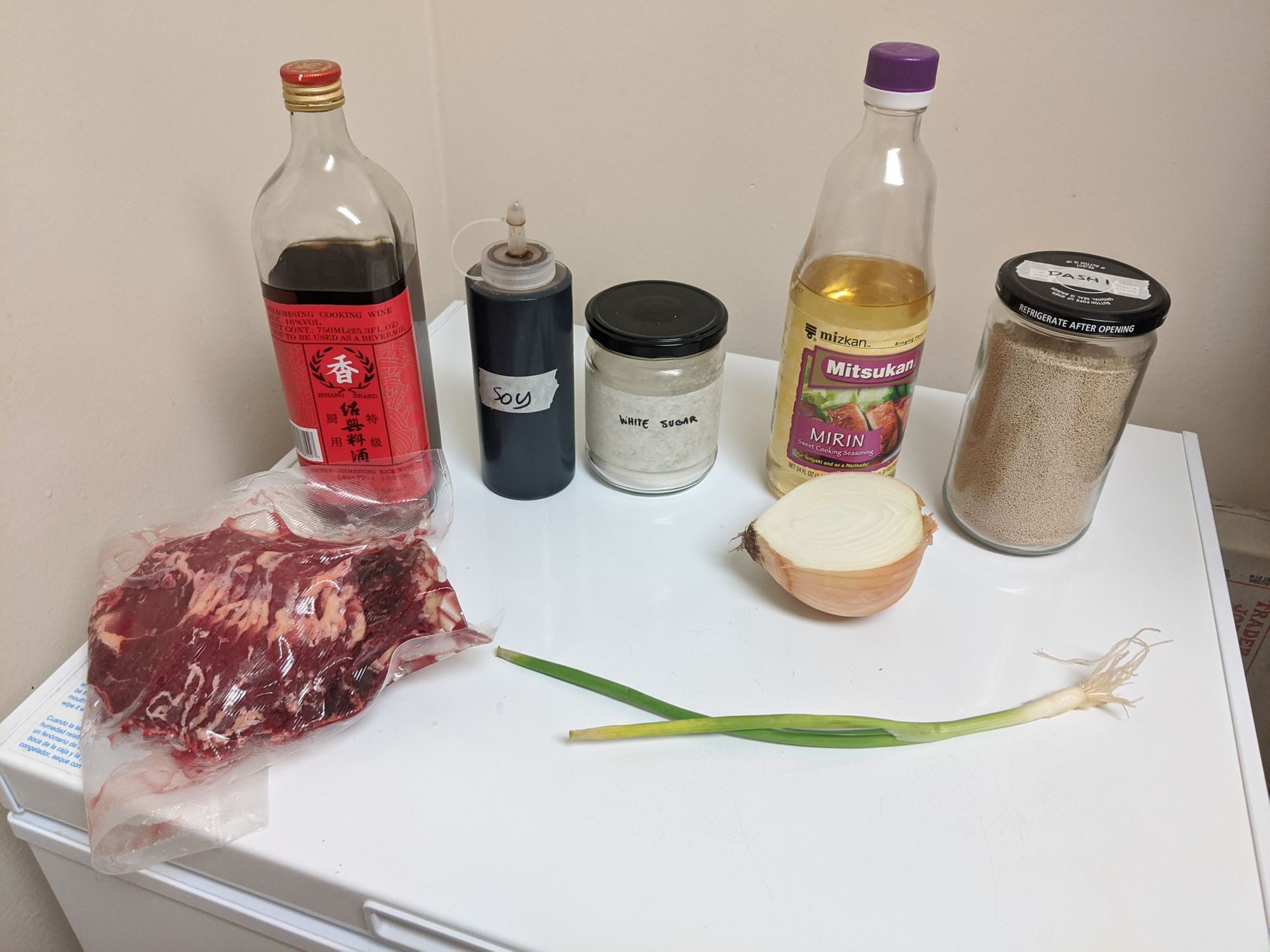 1 lb thinly sliced ribeye (picked up a pack from the Asian grocery mart meant for sukiyaki)
1/2 onion
1 green onion
1/2 tsp hondashi
1/2 cup water
1 tbsp sake (I only had cooking wine on hand)
2 tbsp mirin
1 tbsp sugar
Methodology
Slice up the onion and chop the green onion for prep.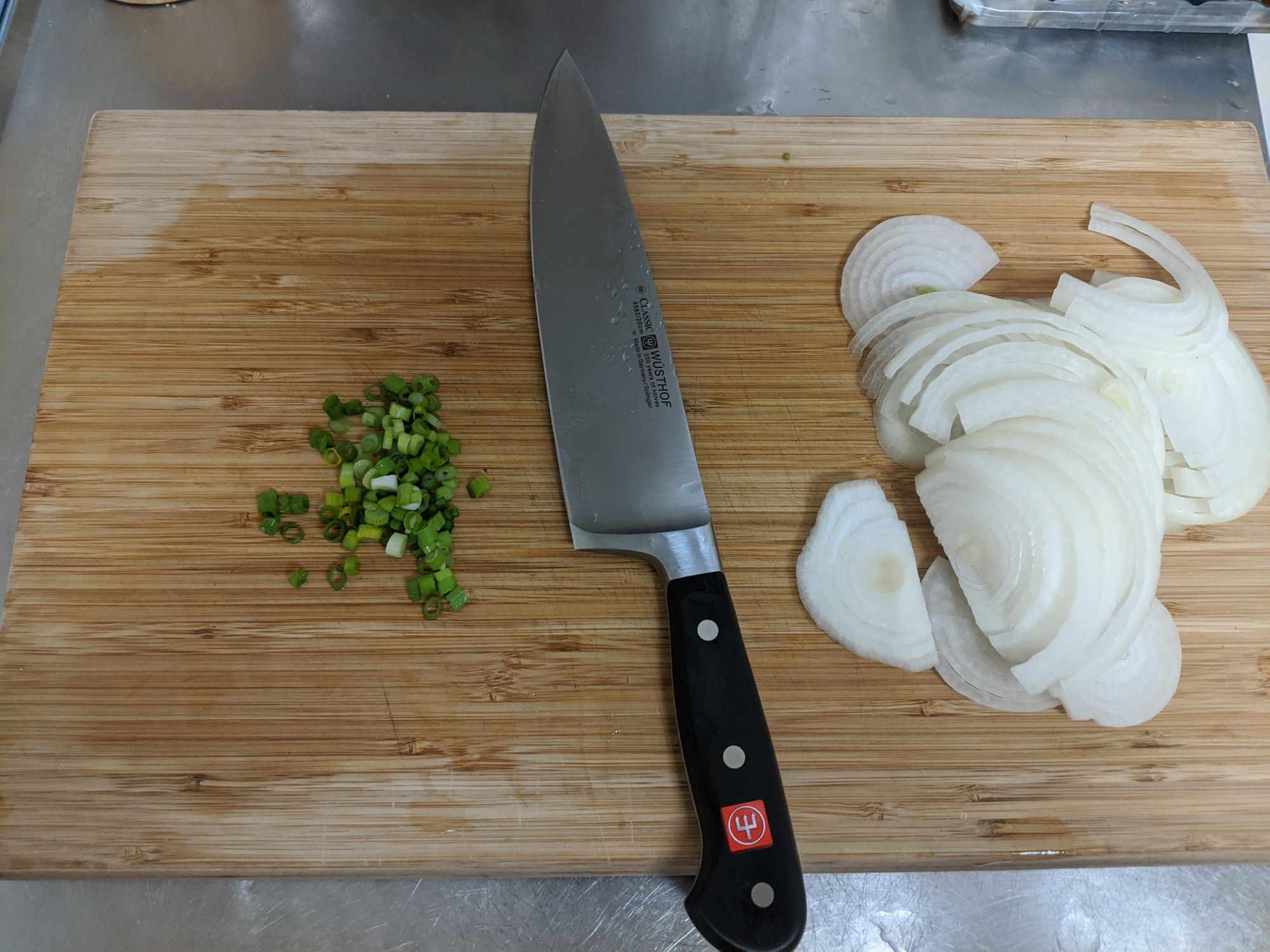 In a pan over medium-high heat, combine the dashi, water, sake, mirin, and sugar. Bring to a boil with the lid on, so nothing evaporates away.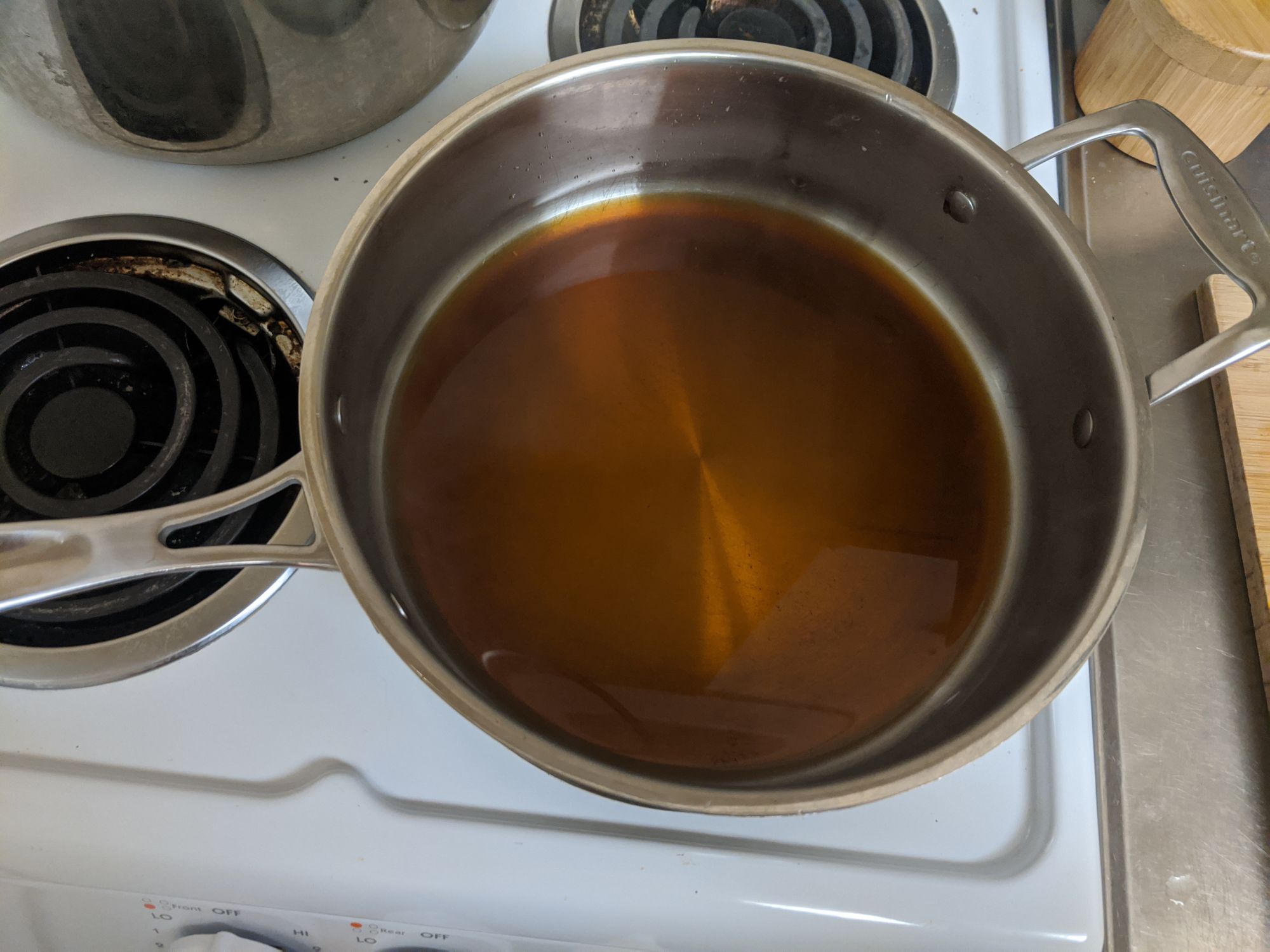 Once boiled, add the onions to soften.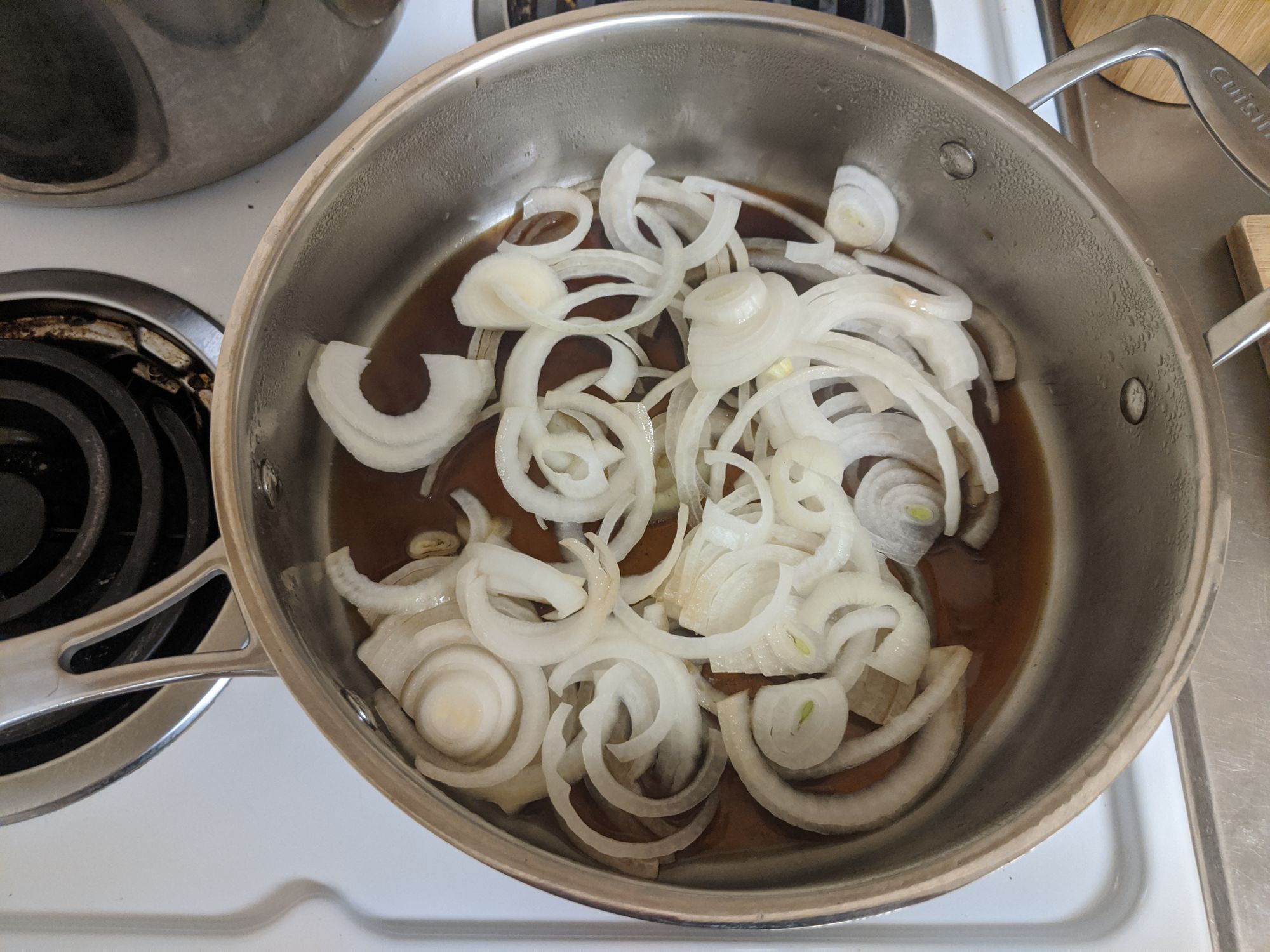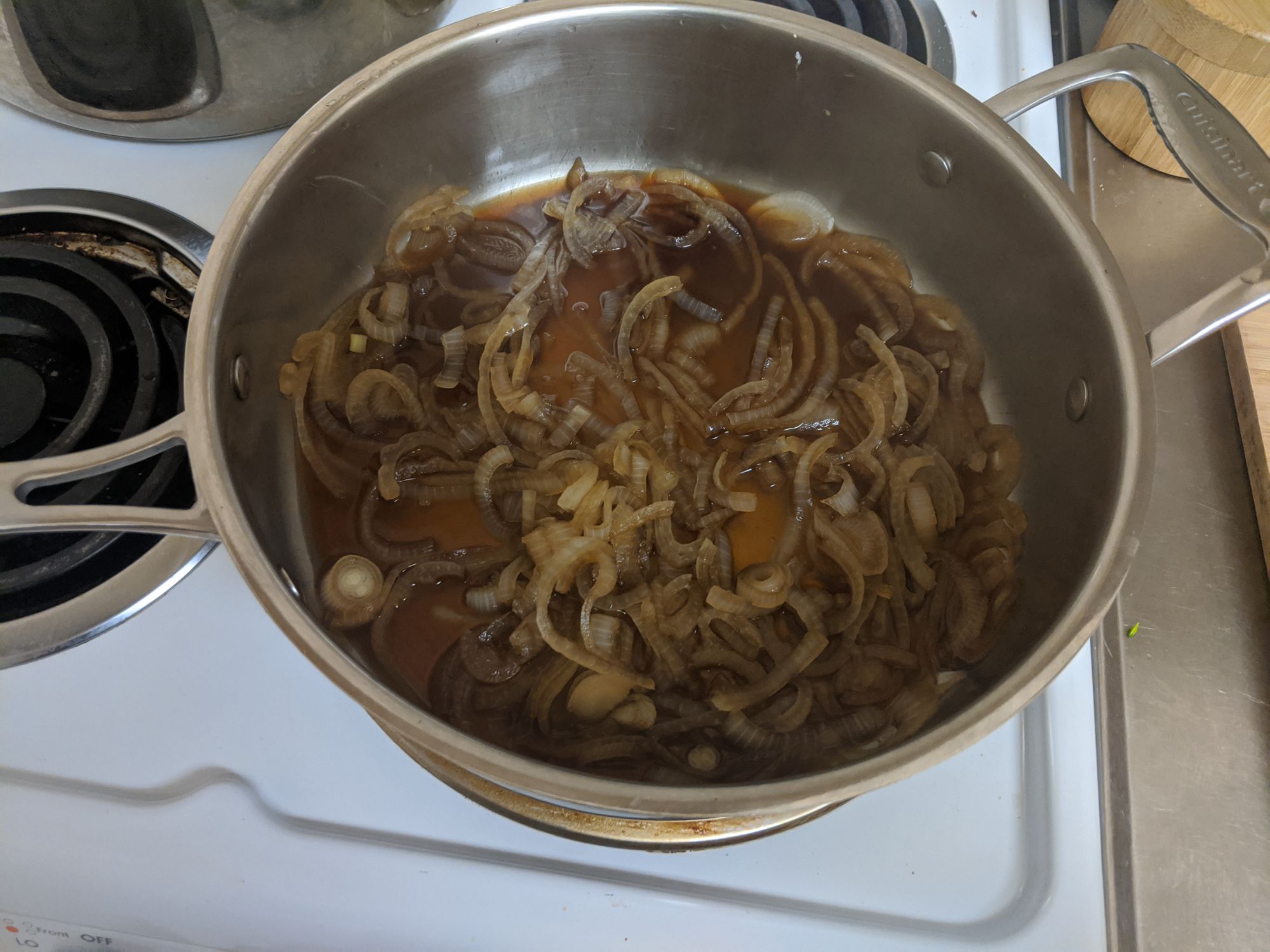 Add the beef and cook until no longer pink.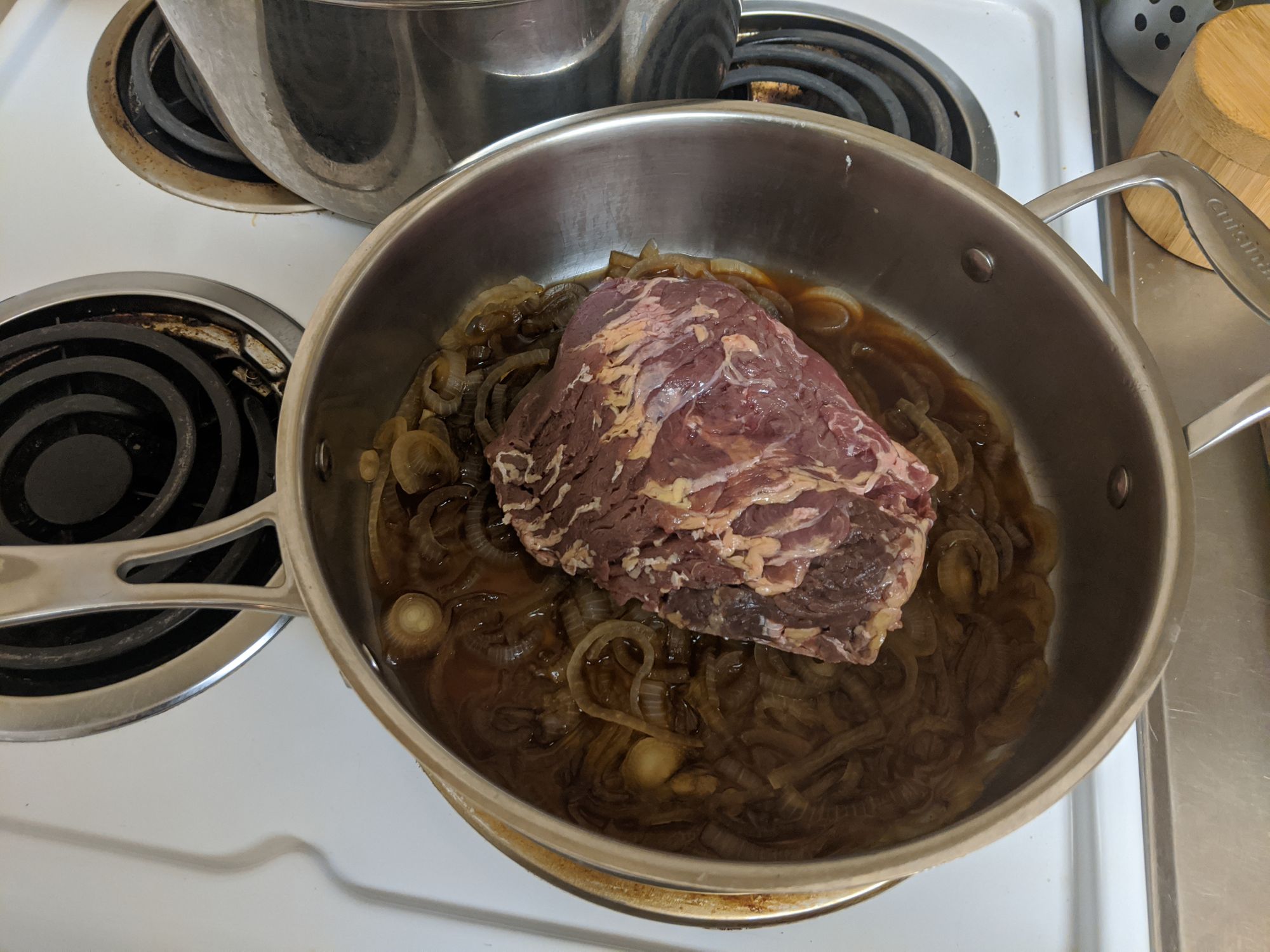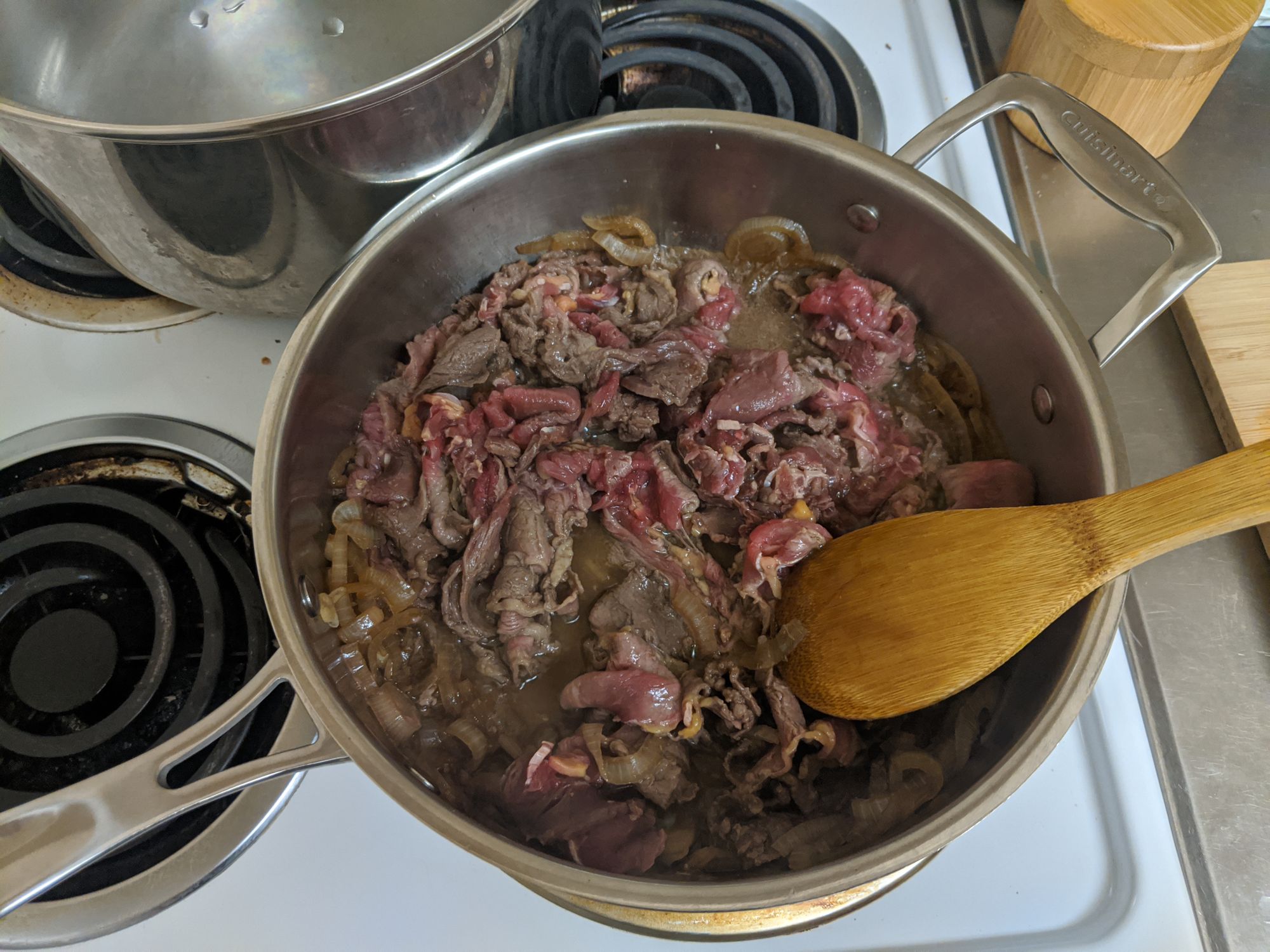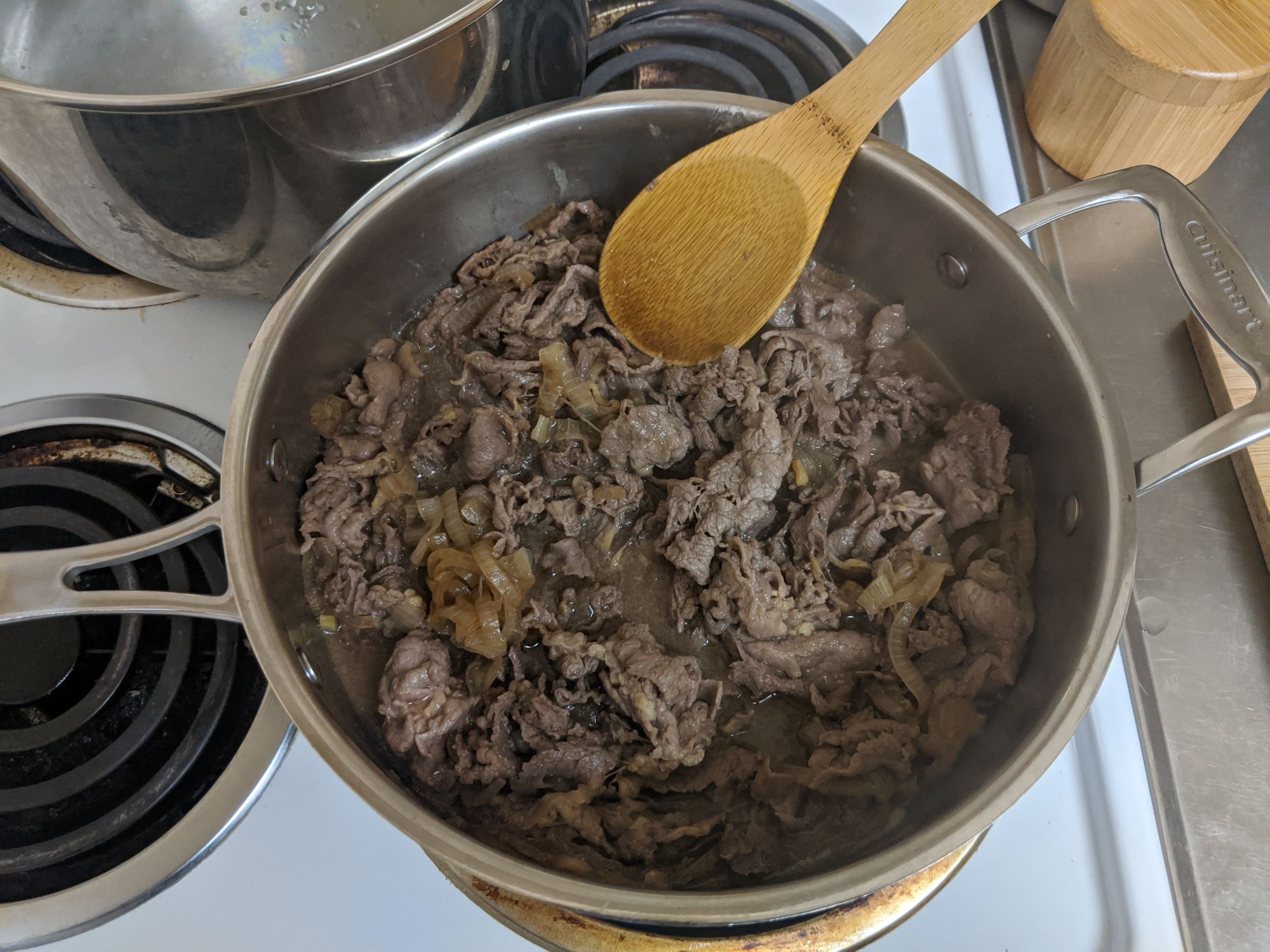 Serve over rice and garnish with green onion.
Results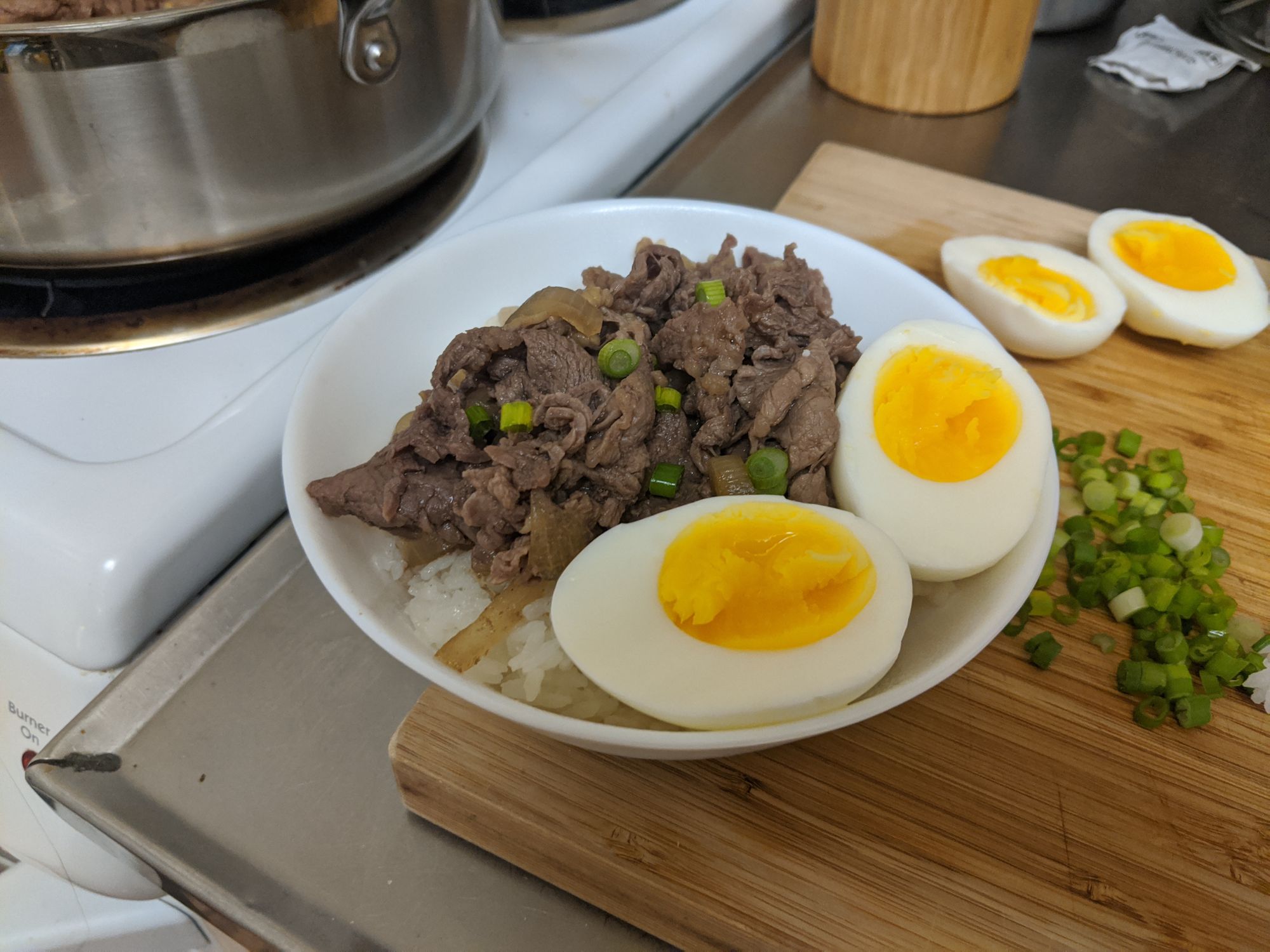 Super speedy and delicious meal, and I wish I could make this more often, but sliced ribeye is a bit pricey here...
Would definitely make again! I think I'll keep a reserve pack of the beef in the freezer that I can whip out and defrost for when I know I'm in a lazy mood but just want some sweet and savory protein and carbs.