He had nacho and pizza ingredients, you won't believe what happened next....
Yes, it is nacho pizza (and also regular nachos!). I think that if there is any indisputable evidence for the existence of a god, it lies in the fact that nachos have graced our humble planet with their otherworldly deliciousness. I have made nachos and consumed many nachos in the past, but I wanted to do something special for this year's Super Bowl. So, in addition to normal nachos, I made nacho pizza with my girlfriend. Because I like spicy food but she doesn't, we each topped half of the freshly fried tortilla chips and homemade wheat pizza crust.
Pizza Crust
For the pizza dough, I used the following ingredients:
Water - 266 mL
Active dry yeast - 2 1/4 tsp
Granulated sugar - 1 tsp
Salt - 1/2 tsp
Whole-wheat flour - 1 cup
All-purpose flour - 1 cup
Yellow cornmeal - 2 tbsp
The water, yeast, sugar, and salt were stirred together in a bowl for a few minutes until the yeast dissolved. The whole-wheat flour, all-purpose flour, and cornmeal were added and the dough was combined/kneaded in a stand mixer until consistent and elastic (~3-5 minutes).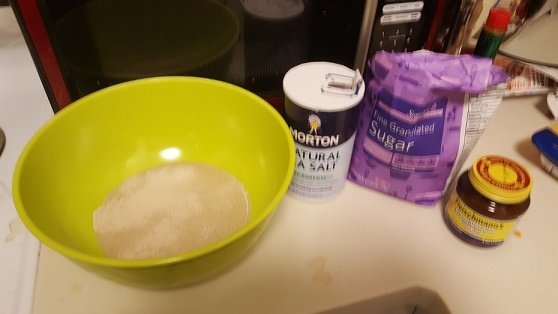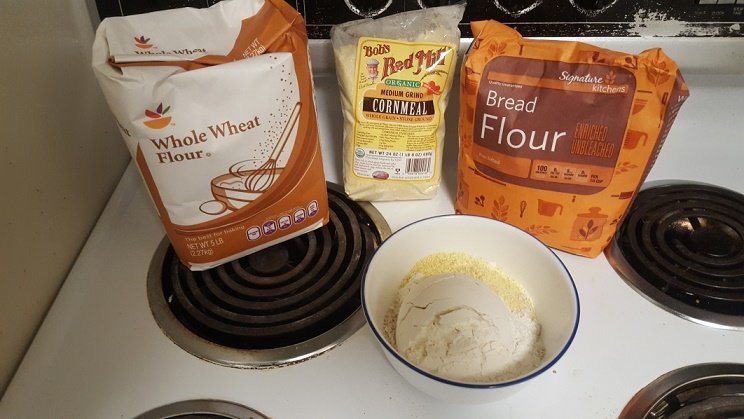 The dough ball was placed in an oiled bowl which was covered with a moist kitchen towel, and the dough was allowed to rise for an hour.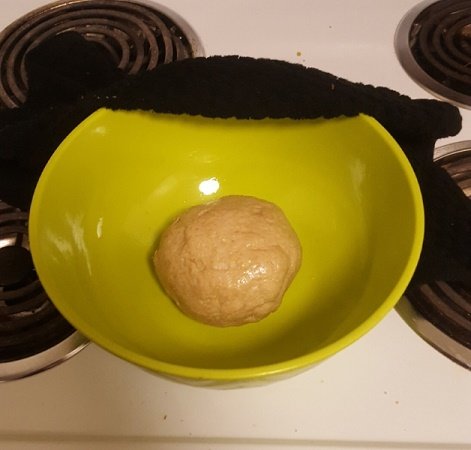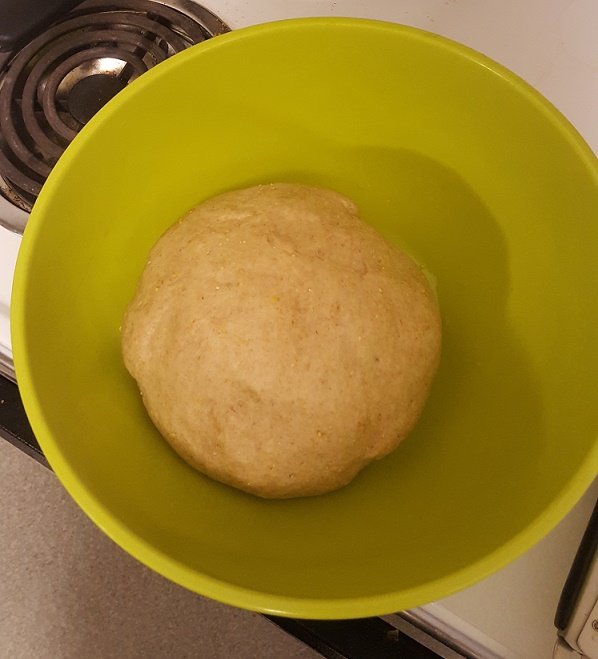 The dough was then spread onto a pizza baking sheet that was lightly dusted with cornmeal. I did my best impression of an authentic Italian chef tossing the dough (which was not very impressive).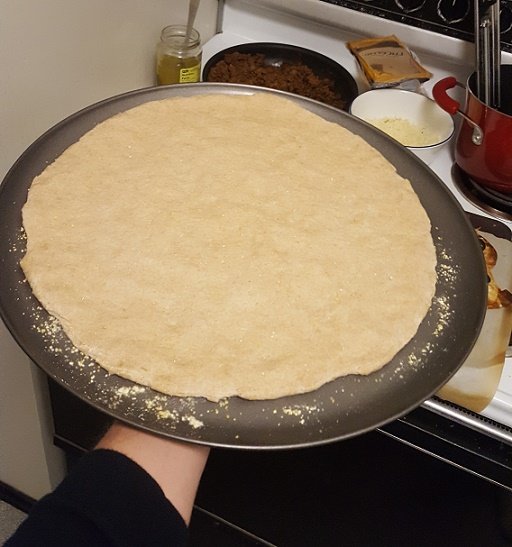 The dough was placed into a 450 F oven for 3 minutes. It was then flipped to the other side (again applying a dusting of cornmeal to the baking sheet).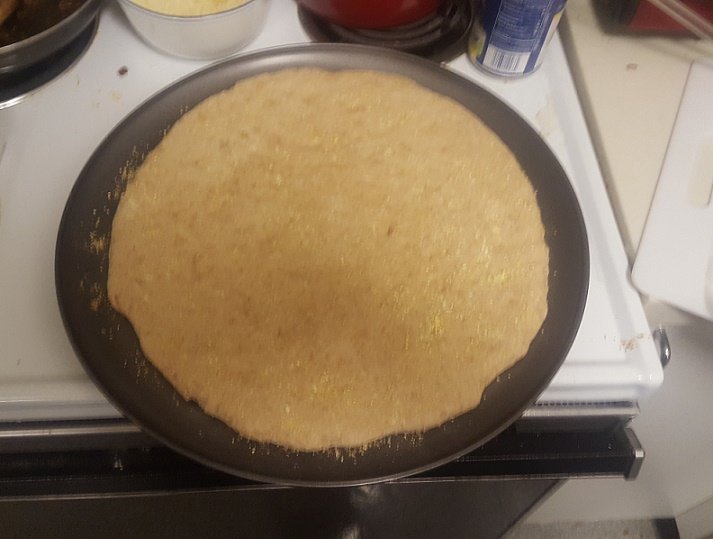 Tortilla Chips
To make a fried tortilla chip, take a tortilla...and fry it. Pretty self explanatory and way better than store bought. Take a stack of flour tortillas, cut them into quarters, and fry in vegetable oil at 350 F for ~45 seconds until nicely browned. Transfer quickly to a paper towel covered plate or tray and apply a sprinkling of salt while the chips are still hot.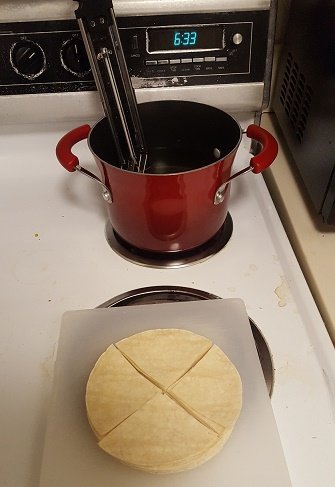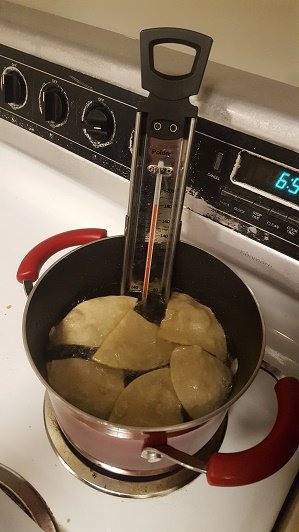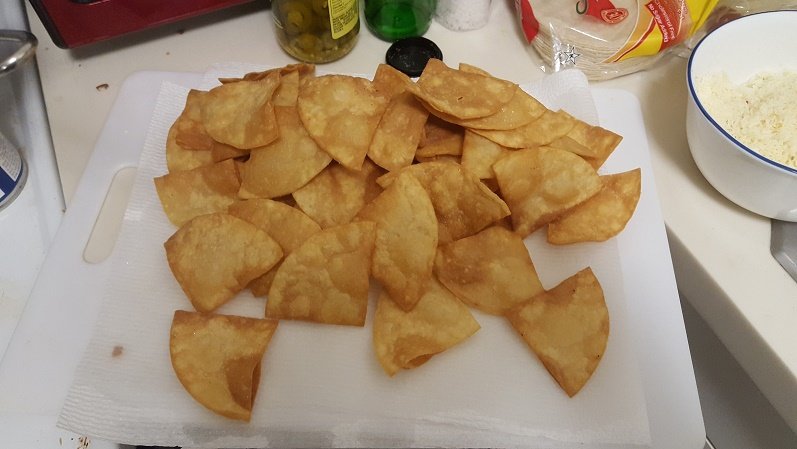 Toppings
This section is left as an exercise to the reader. Get yourself a bunch of things you like and prepare them to suit your taste. Meat and cheese are mandatory. Here I cooked some ground beef with taco seasoning, chili powder, and chili piquin. In all, topping included:
Seasoned ground beef
Shredded cheese (cheddar and pepper jack)
Sliced black olives
Black beans (drained)
Sliced jalapenos (pickled and fresh)
Tomato chunks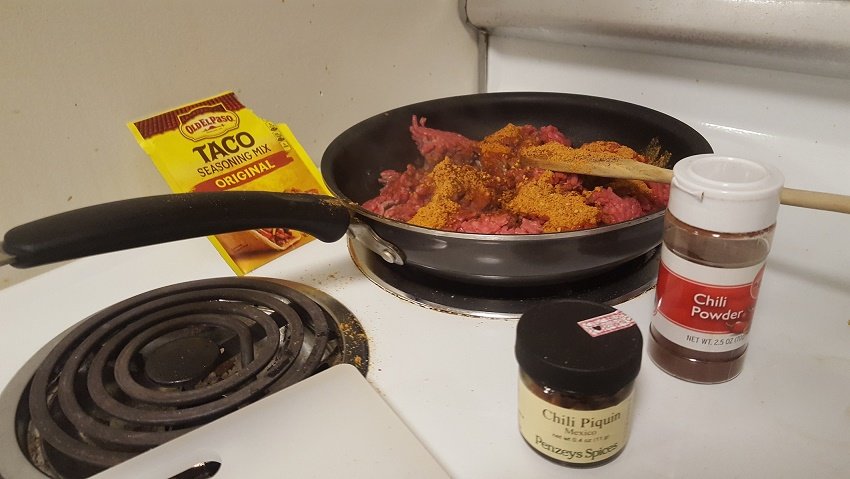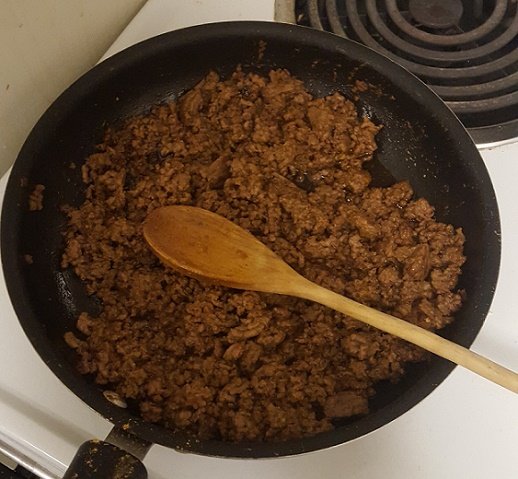 Making the Magic
As mentioned above, my girlfriend and I split the pizza and nachos and both went wild. The topped pizza was placed back in the 450 F oven to bake for 12 minutes, and the nachos were placed in the 450 F oven for ~ 5-7 minutes until the cheese was nice and melted. Pro tip: assemble your nachos as alternating layers of chips and toppings to avoid having a bunch of sad and lonely chips at the bottom of the pile.
Pizza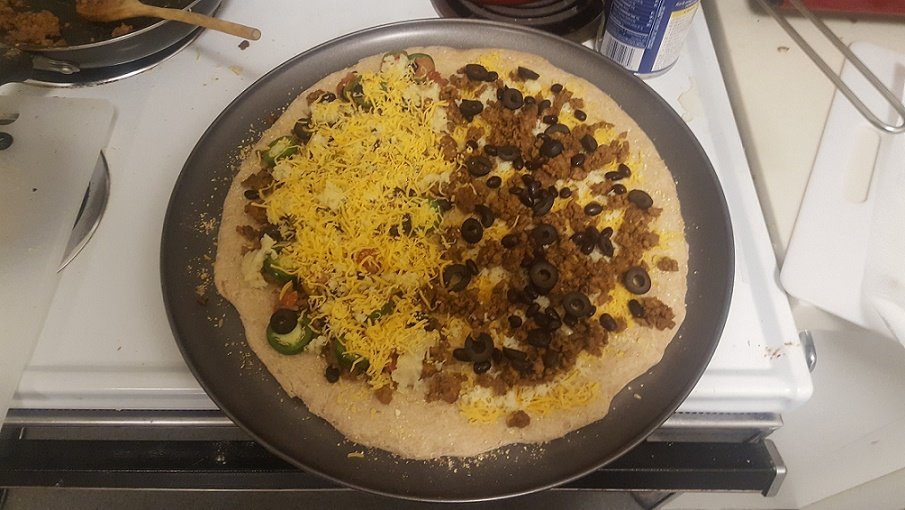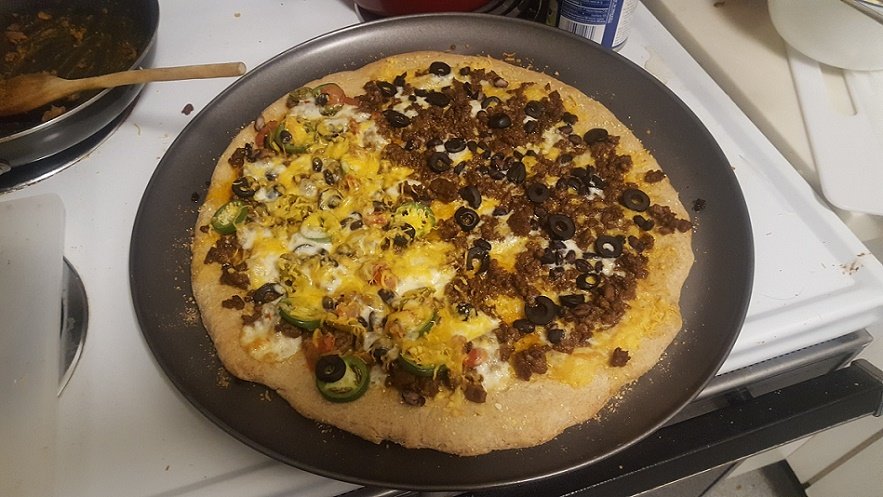 Nachos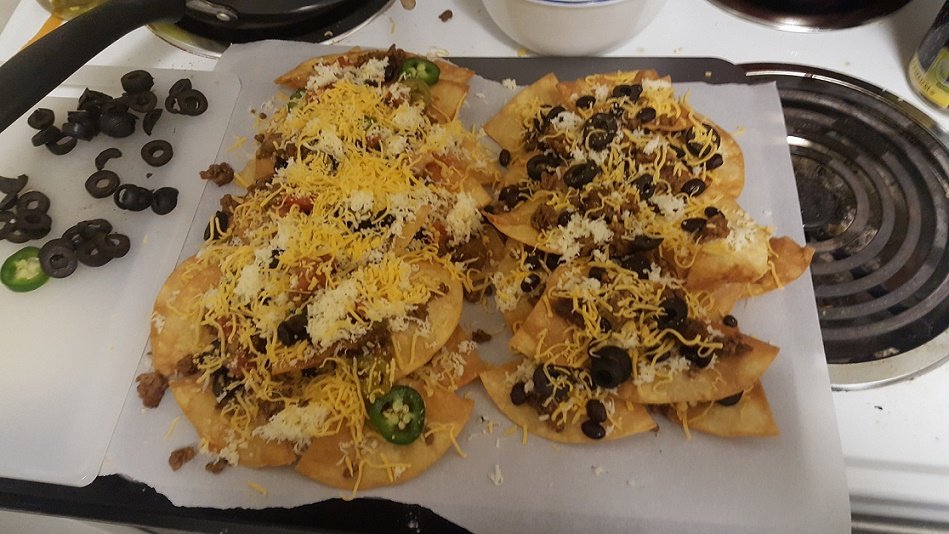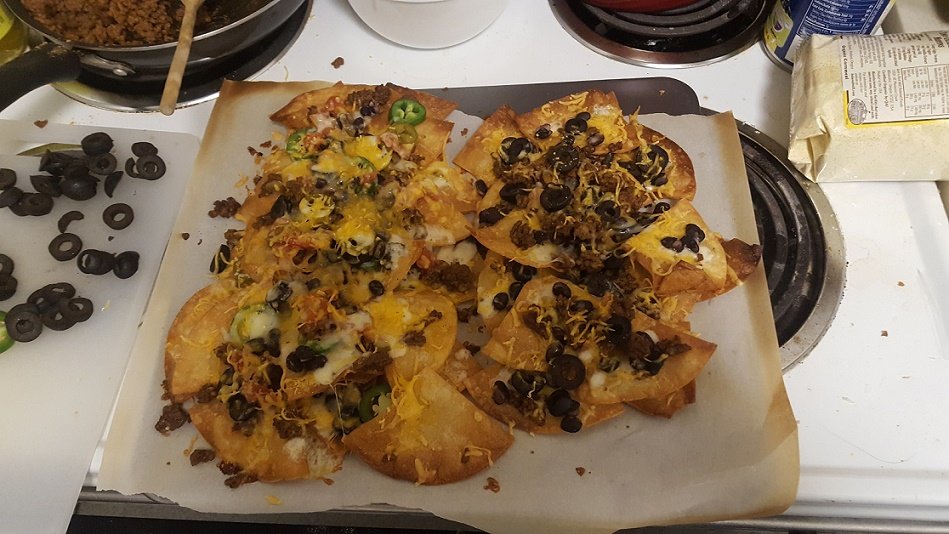 Finish with guacamole, sour cream, and salsa. Congratulations, regardless of who you were rooting for, you've won the Super Bowl. I won't bore you with a description of the taste of these majestic and mouth-watering creations (though I will note that the whole-wheat crust goes really well with the nacho motif); the deliciousness is pretty self evident and righteous.