This is not the bun you found at all the grilling events during all the 4th of July events you attended, but rather, it is the amazing sweet and savory combo you can find at any Cantonese bakery.
Struck by repeating cravings, I needed to learn how to make the HK hot dog bun myself. This also gave me a nice excuse to finally treat myself to some bread flour.
---
Ingredients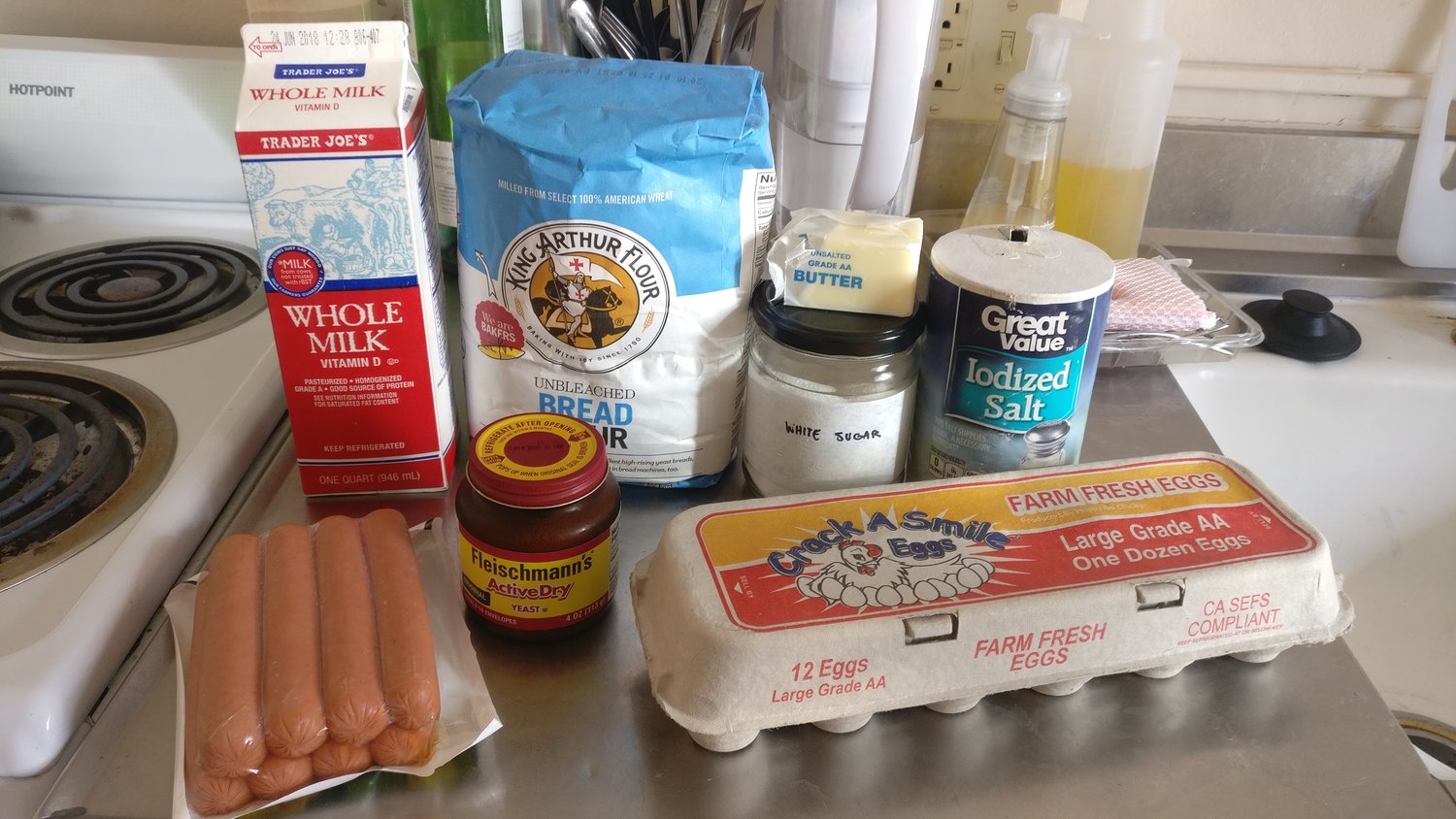 tangzhong: 75g bread flour, 30g water, 45g milk
350g bread flour
75g sugar
5g salt
6g yeast
125 ml milk
15g butter
1 egg
pack of hotdogs, preferably the one with least sodium you can find
Methodology
Tangzhong is a paste that is common to baking asian milk breads, as something in the process of cooking helps the bread hold more liquid, and thus be more moist and soft.
Combine the tangzhong ingredients in a pot and set on low heat. Constantly stir to prevent burning. We want to take it off the heat as soon as it starts to thicken.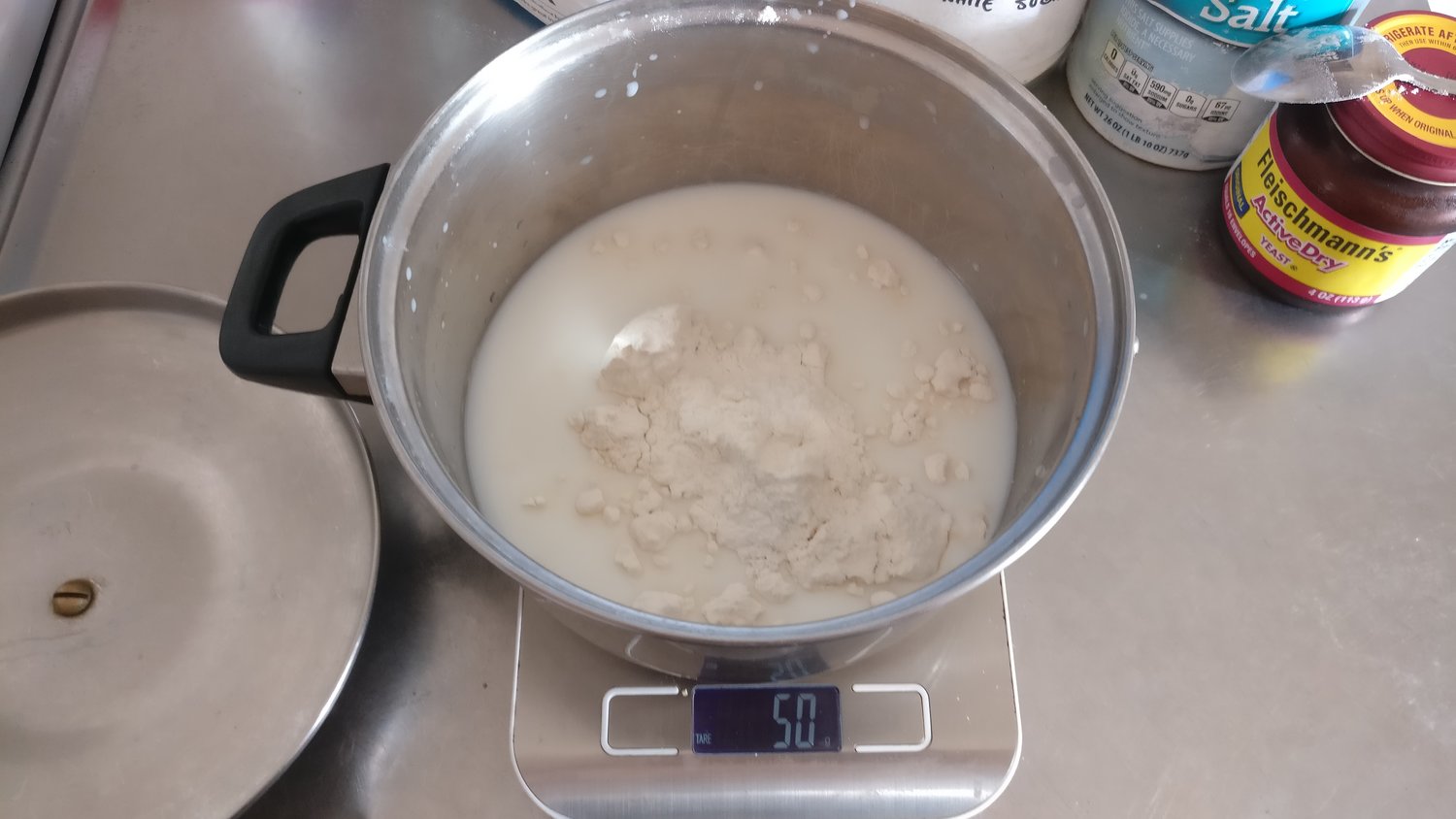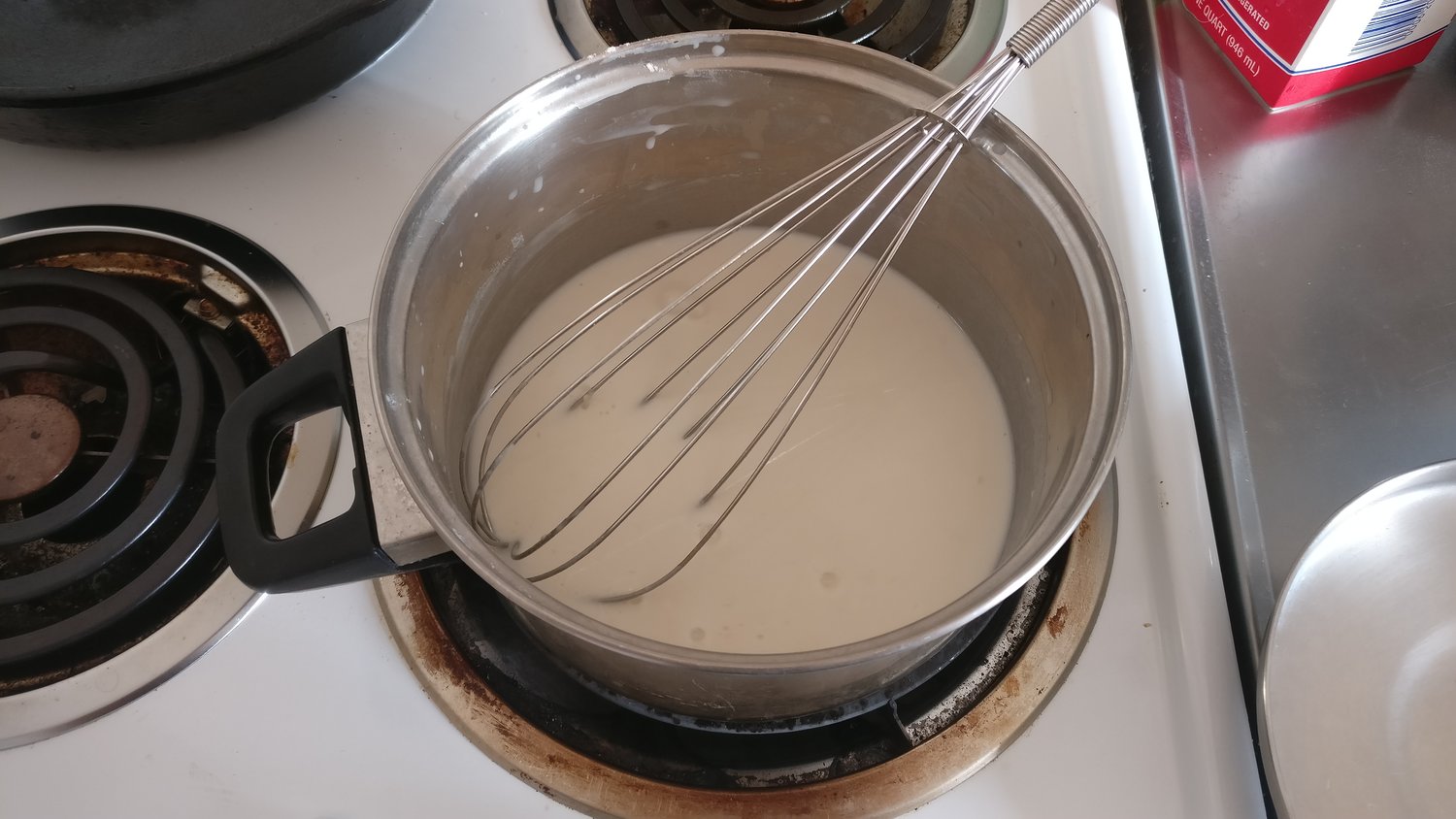 The ingredient amounts listed above should yield you about 125g of tangzhong. Set this aside to cool.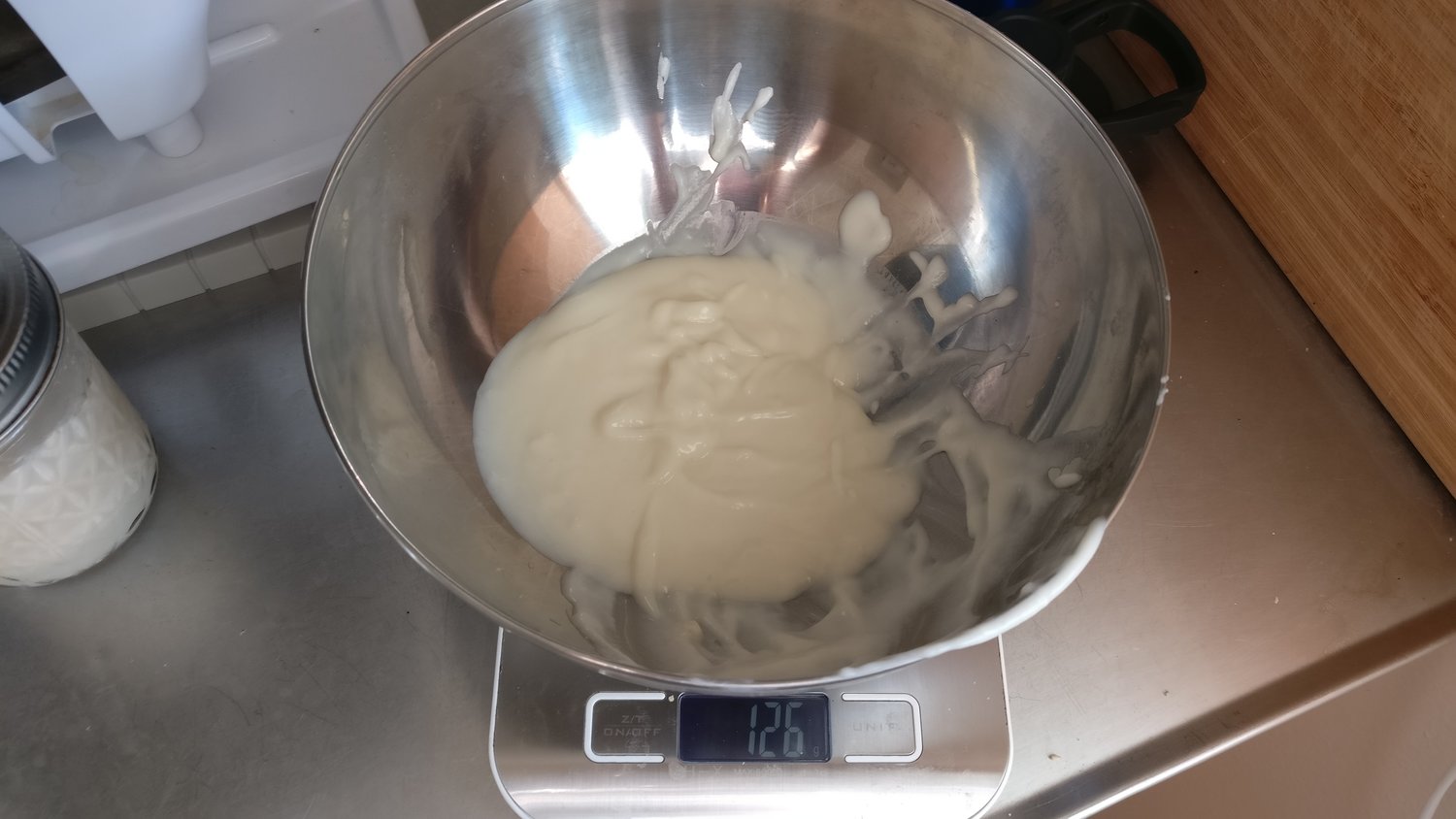 Combine the dry ingredients in a bowl--bread flour, sugar, salt, and yeast.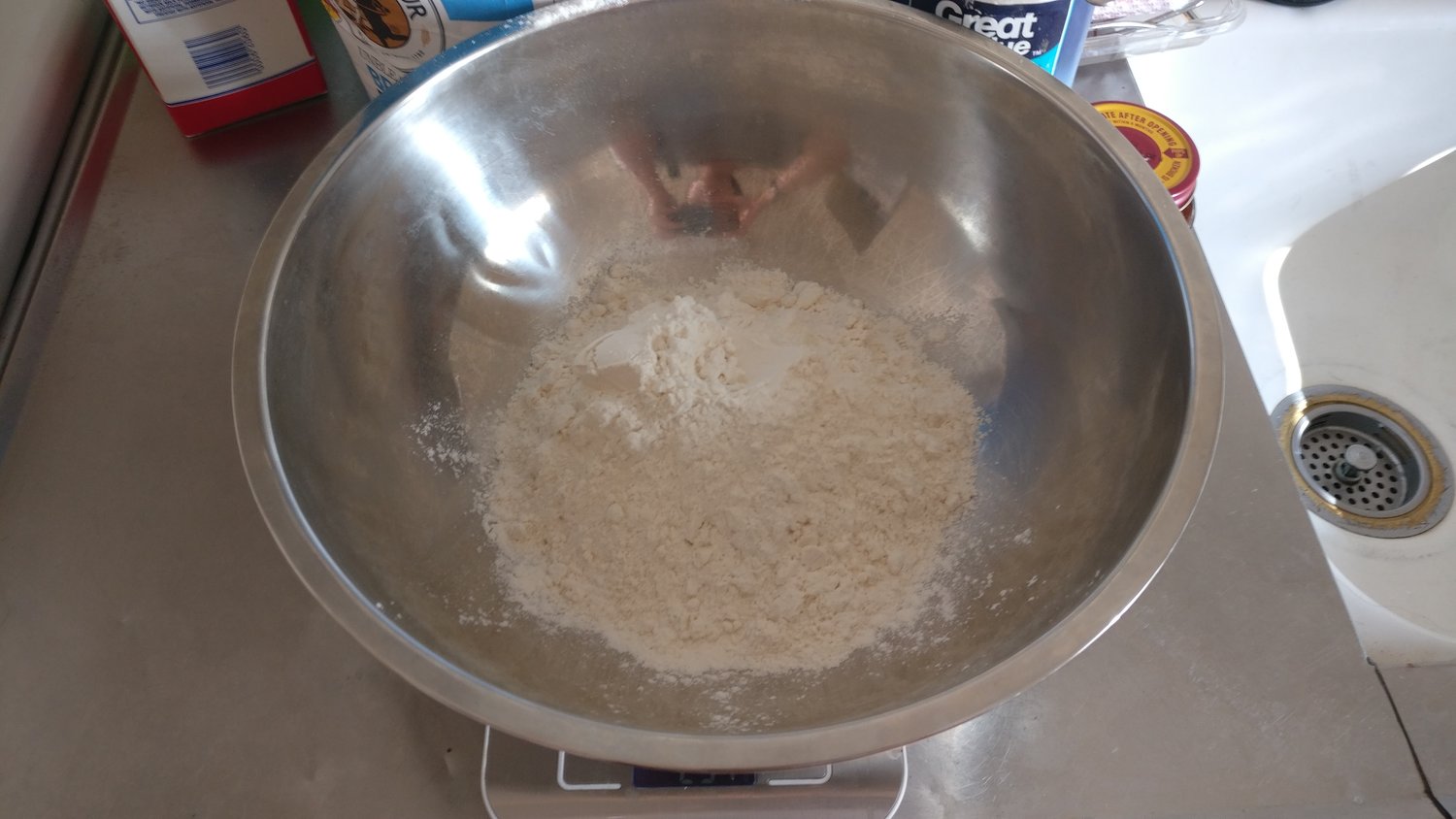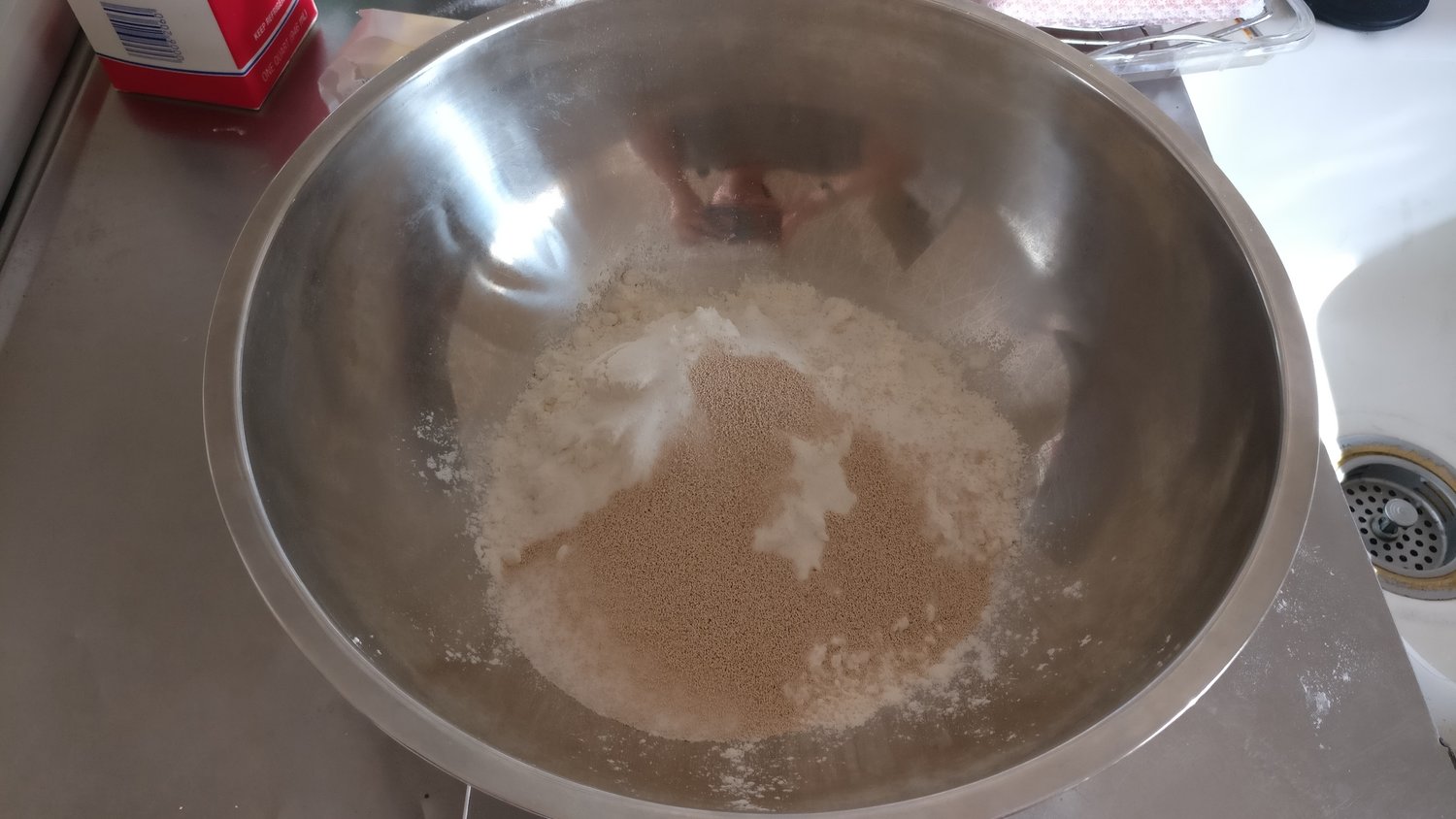 Create a well in the center.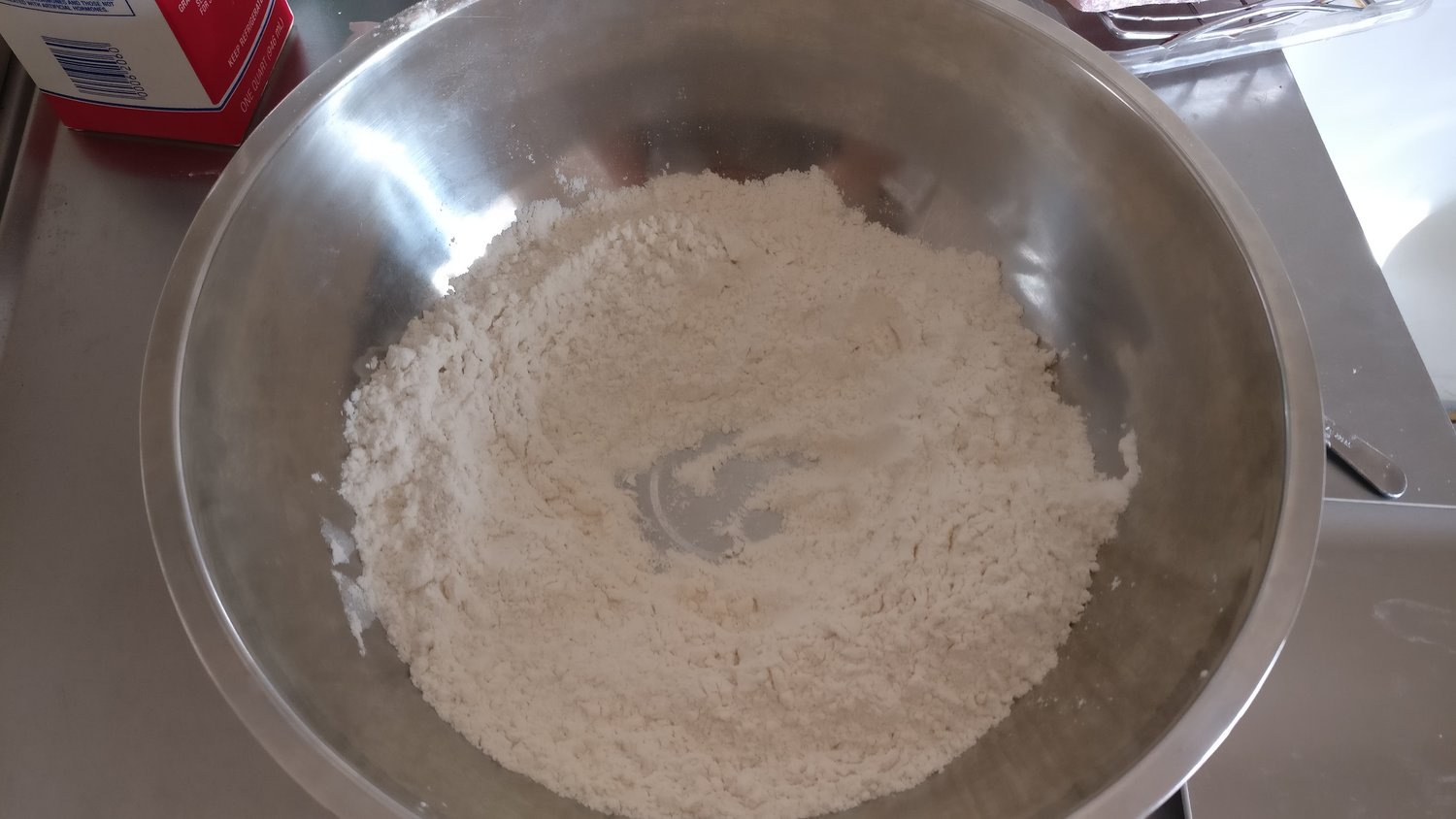 In a separate bowl, combine the wet ingredients--milk, egg, and tangzhong.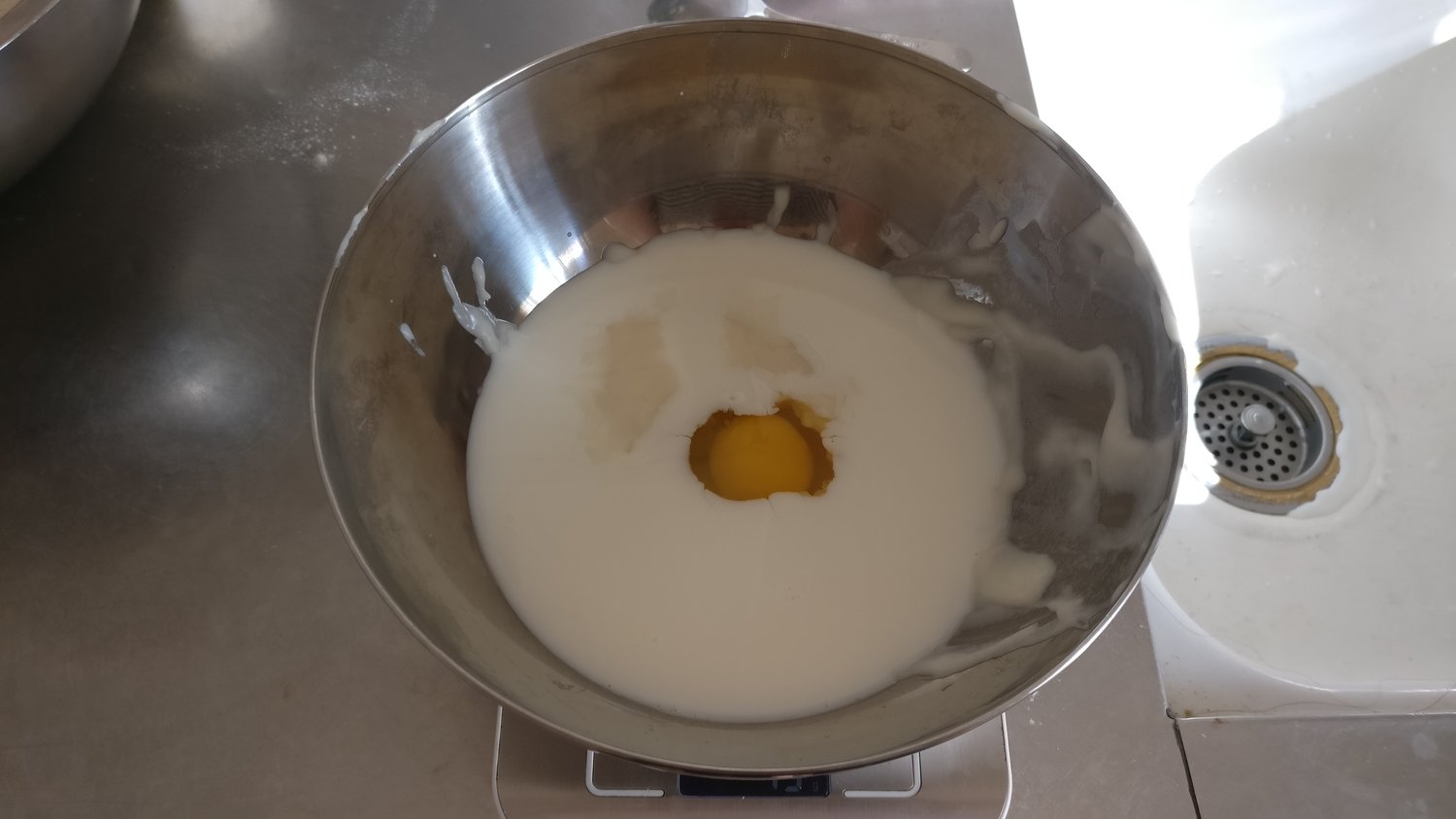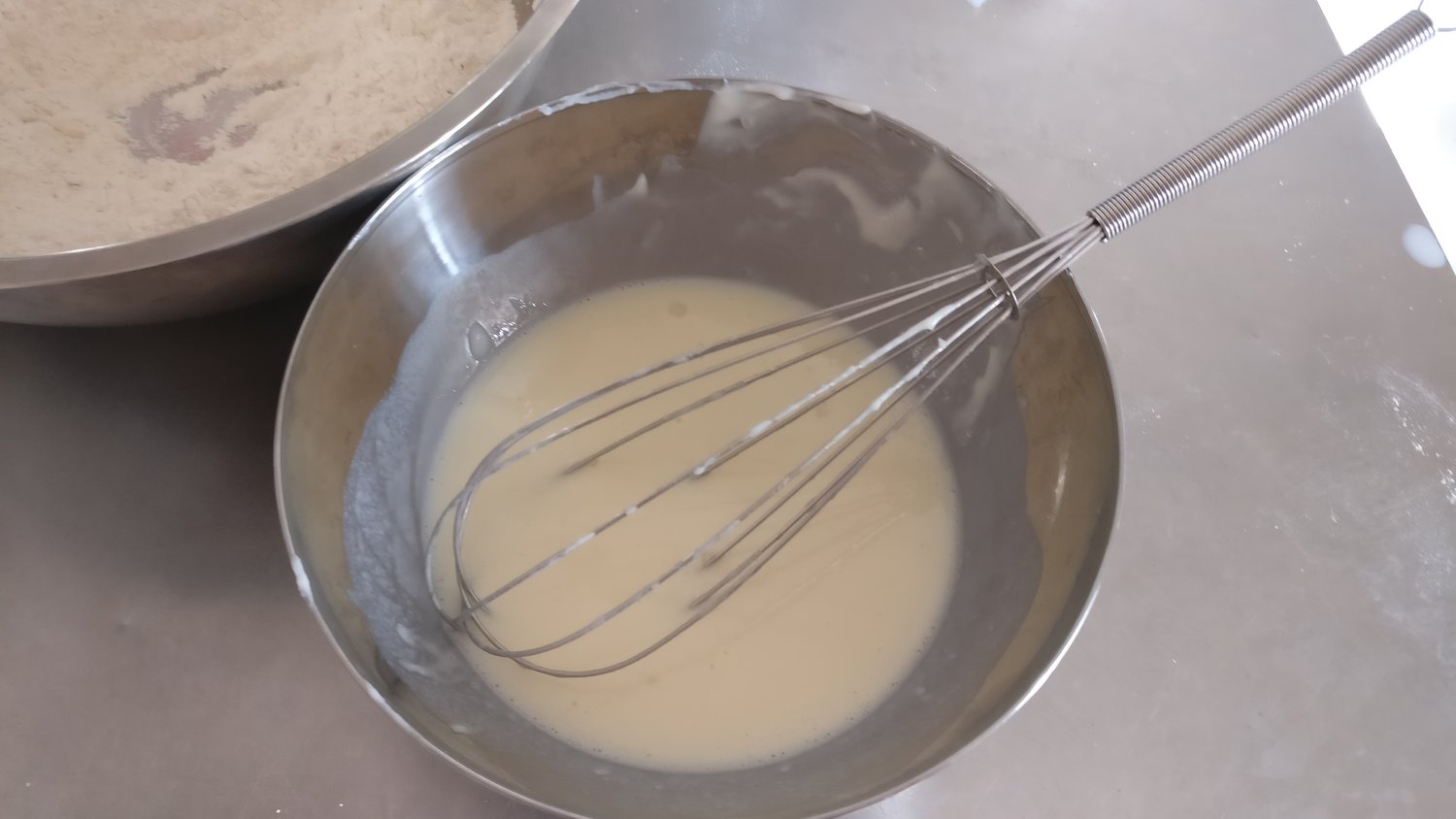 Pour the wet ingredients into the well and start to knead together.
We want to reach a windowpane dough, meaning that when I stretch a piece of the dough into a rectangle, it doesn't break. Instead, it actually stretches and becomes translucent. If I poke a whole in that window, the hole should be a circle.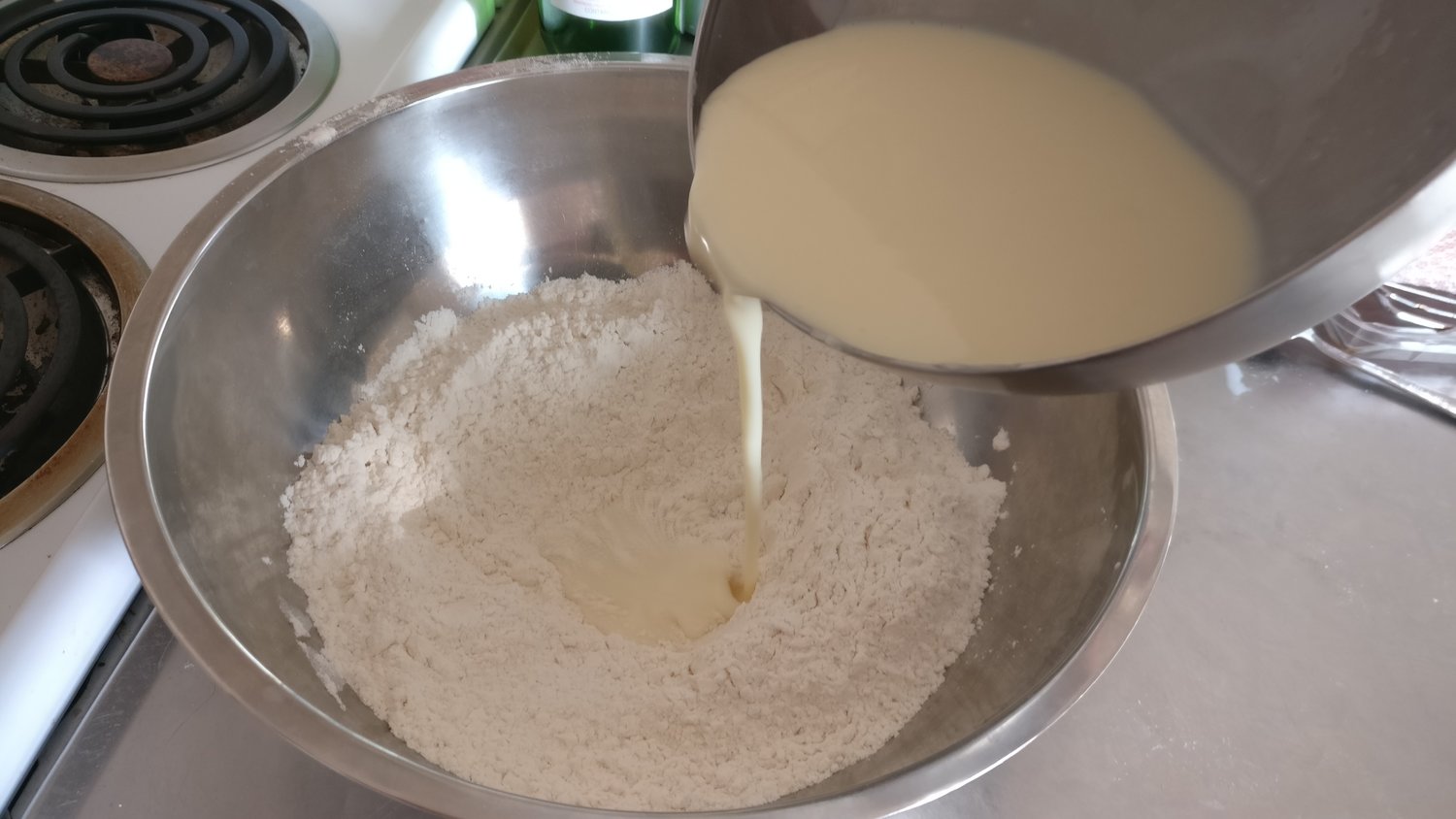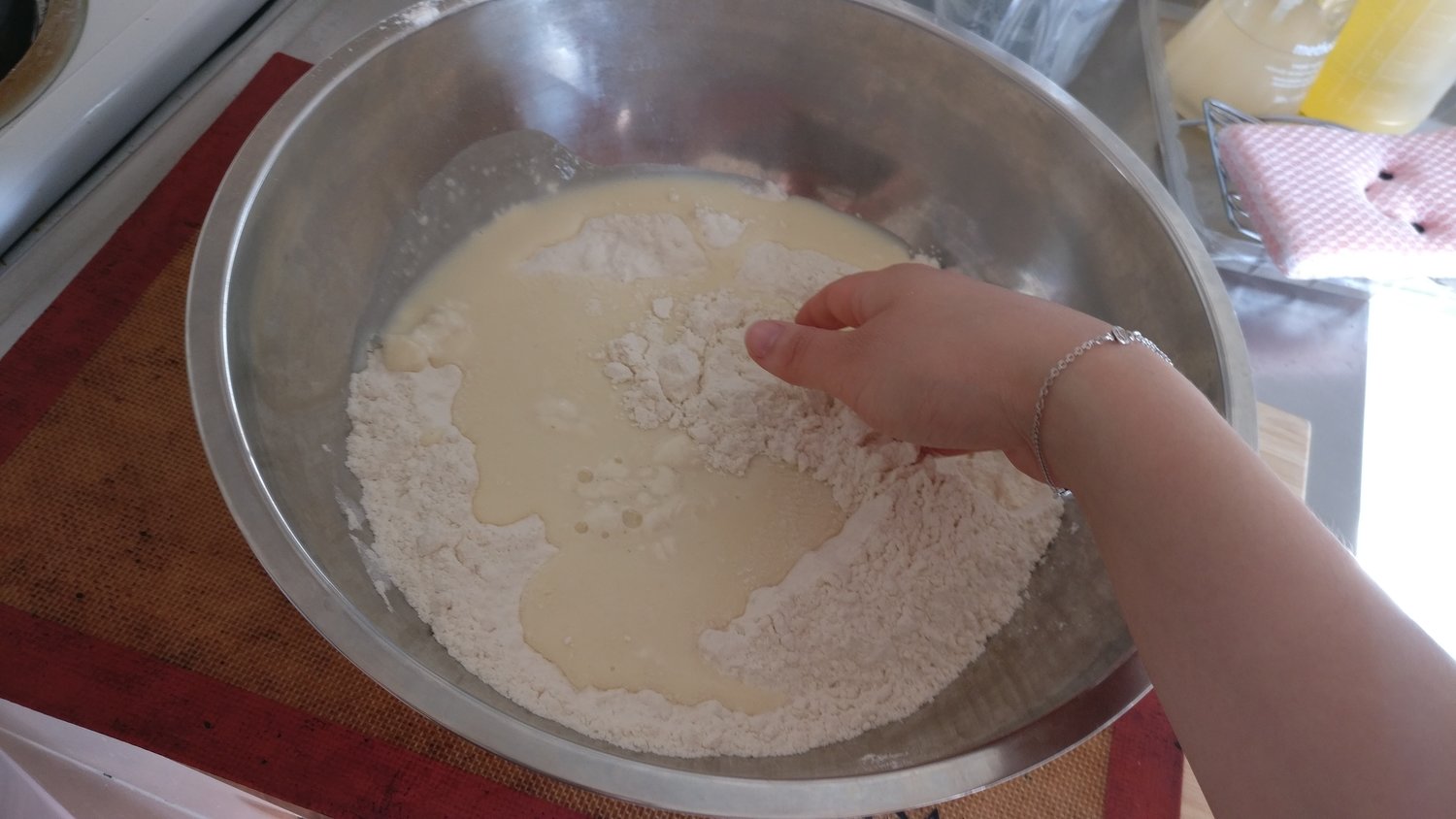 Once the dough is all nice and glossy and no longer sticky (took me maybe 30 min by hand?), it's time to rest.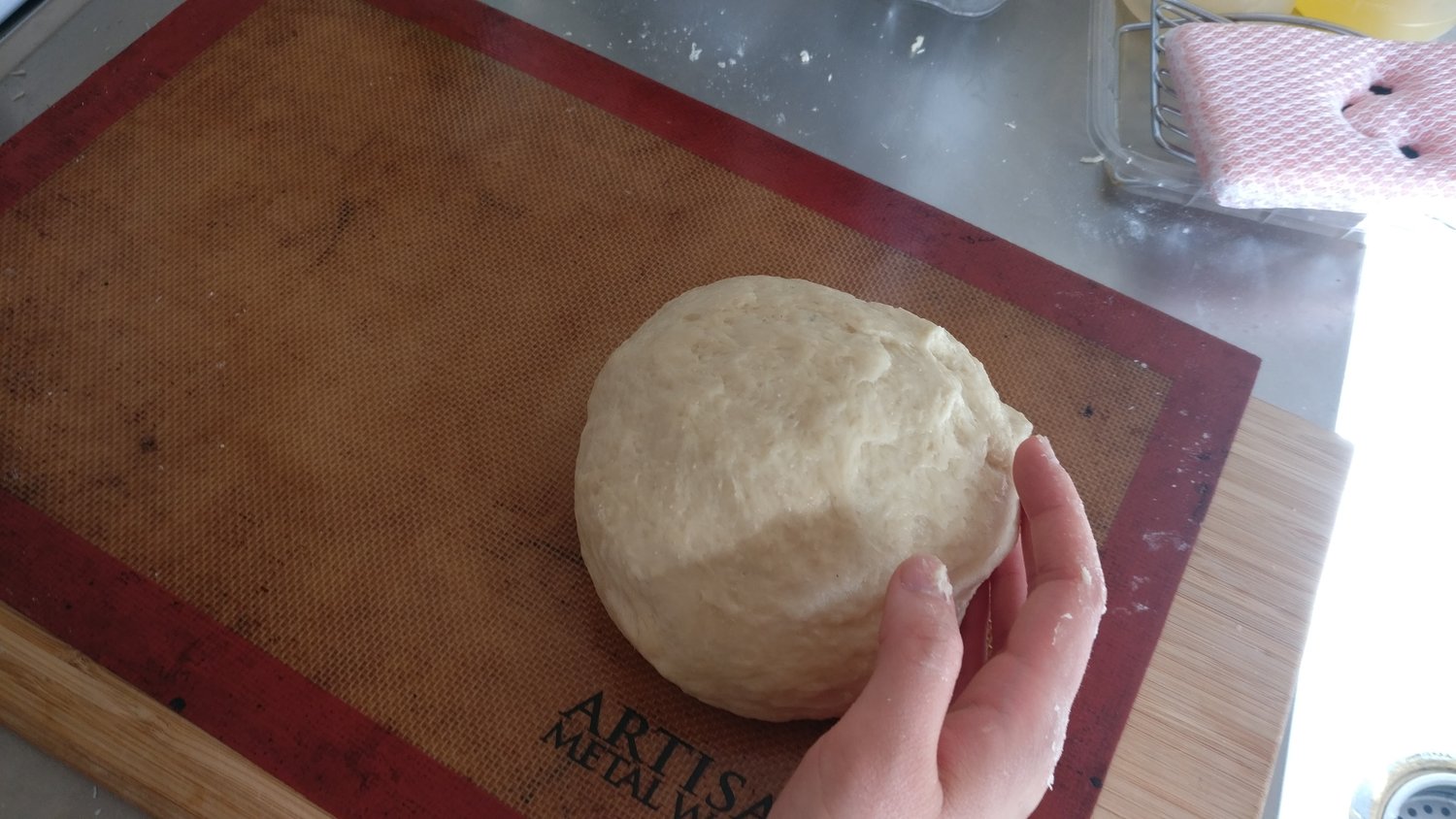 Oil a bowl, place the dough in, and cover with a wet towel or plastic wrap for one hour.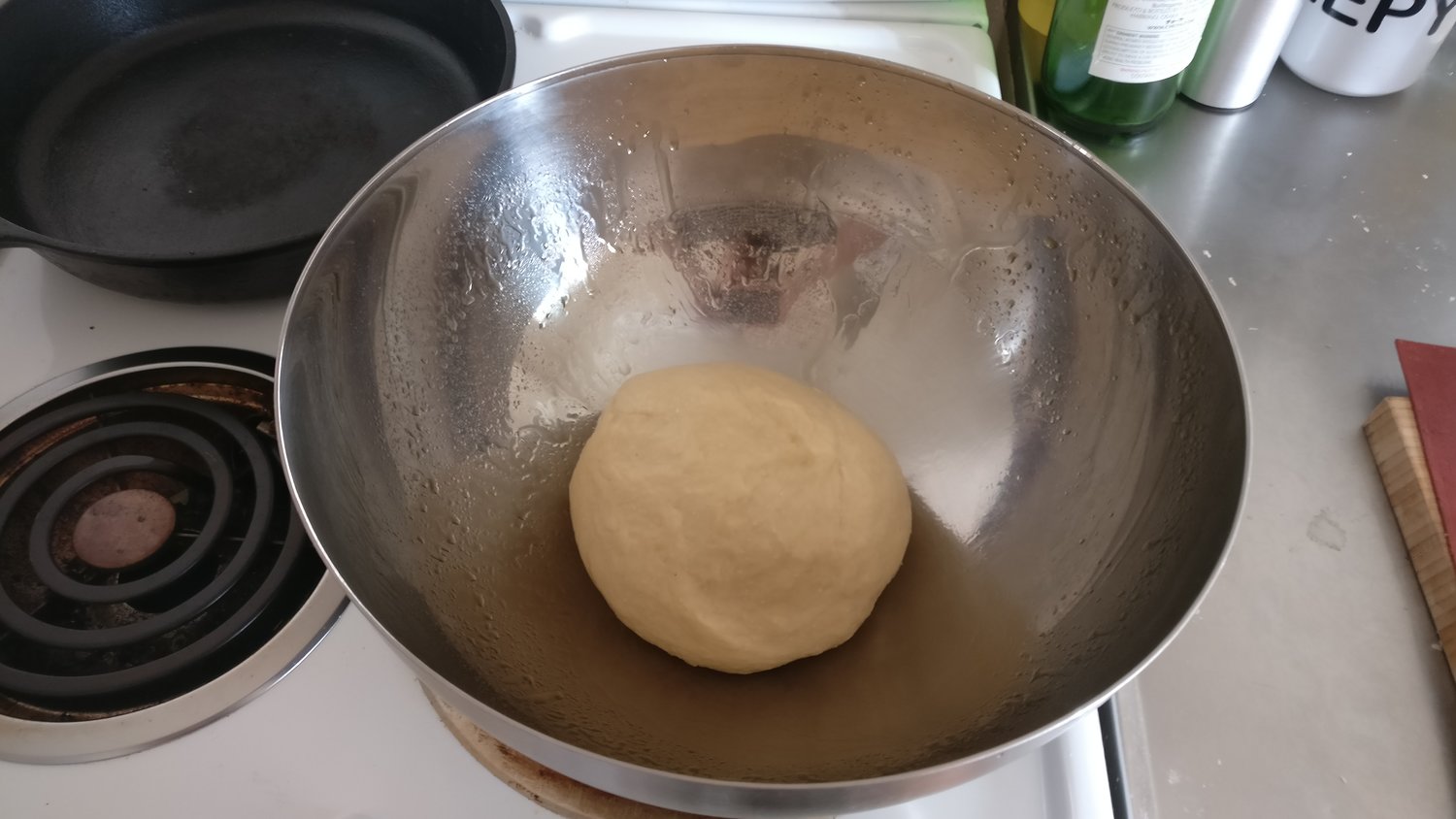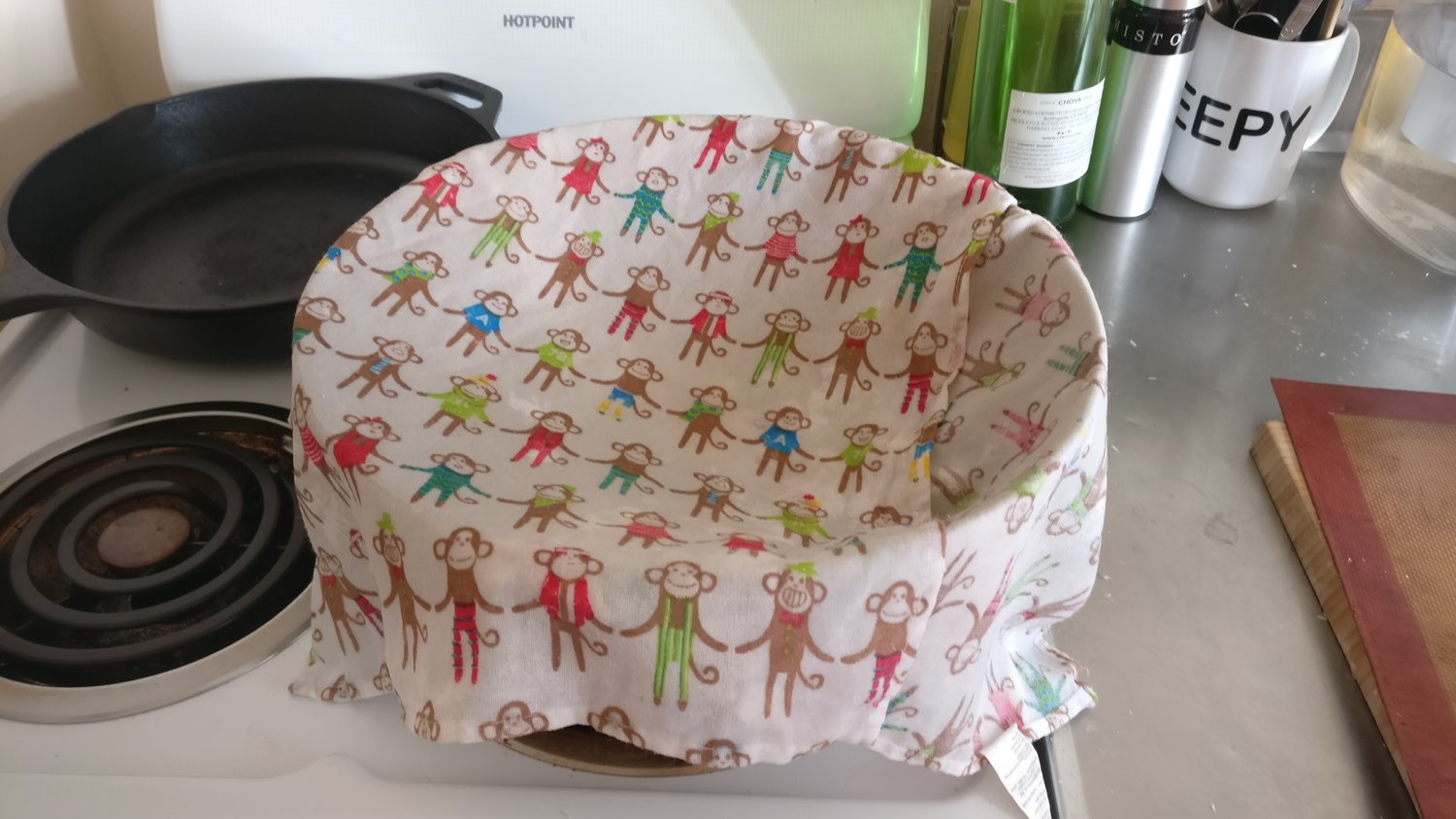 When you return, the dough will have risen.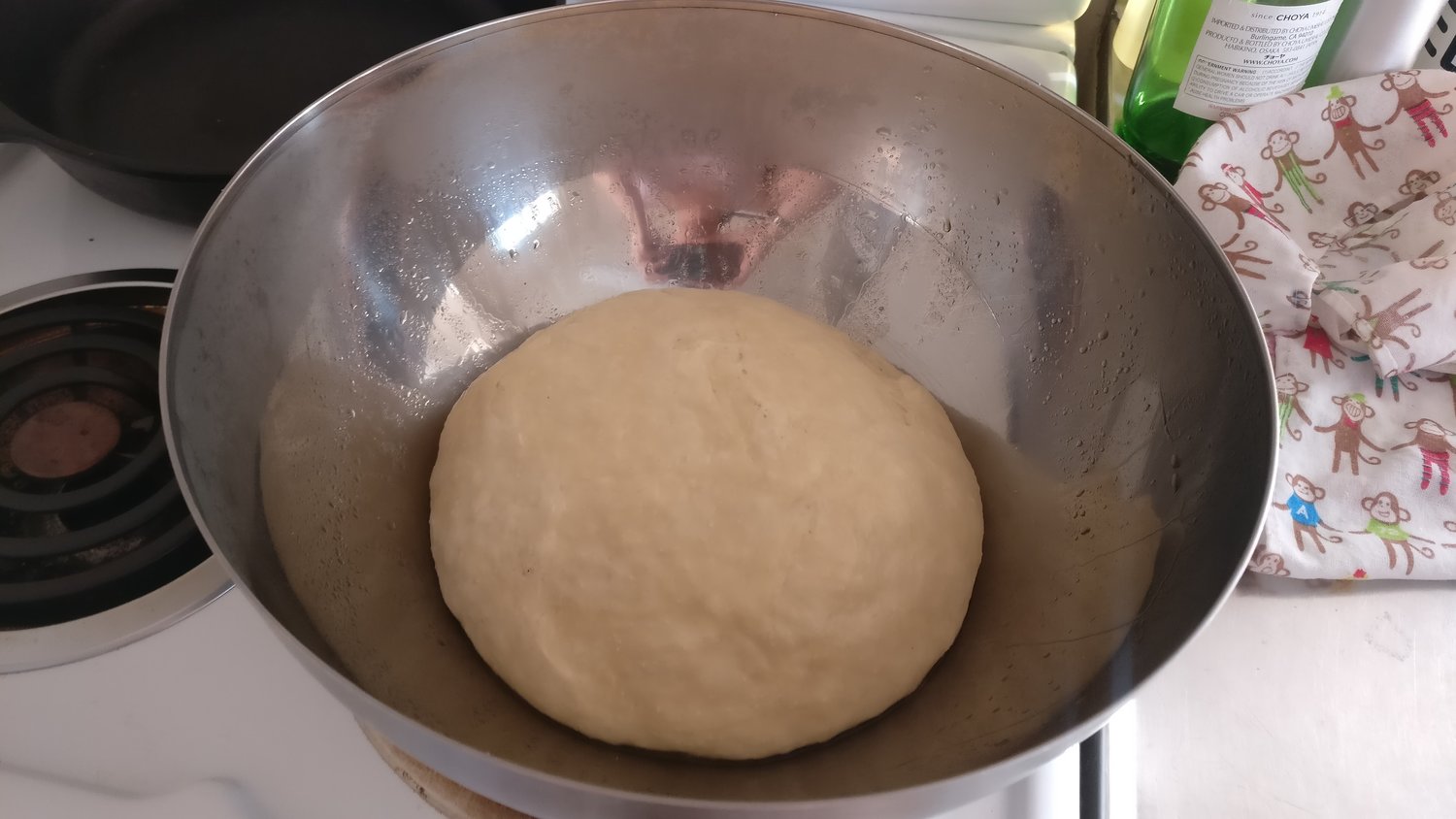 Punch out some of the air, knead a little, and cut the dough into 8 pieces.
(Pictured: 6 from my first attempt, but I found this was too much bread for the amount of hot dog. I retried with 8 in my second attempt and it was perfect.)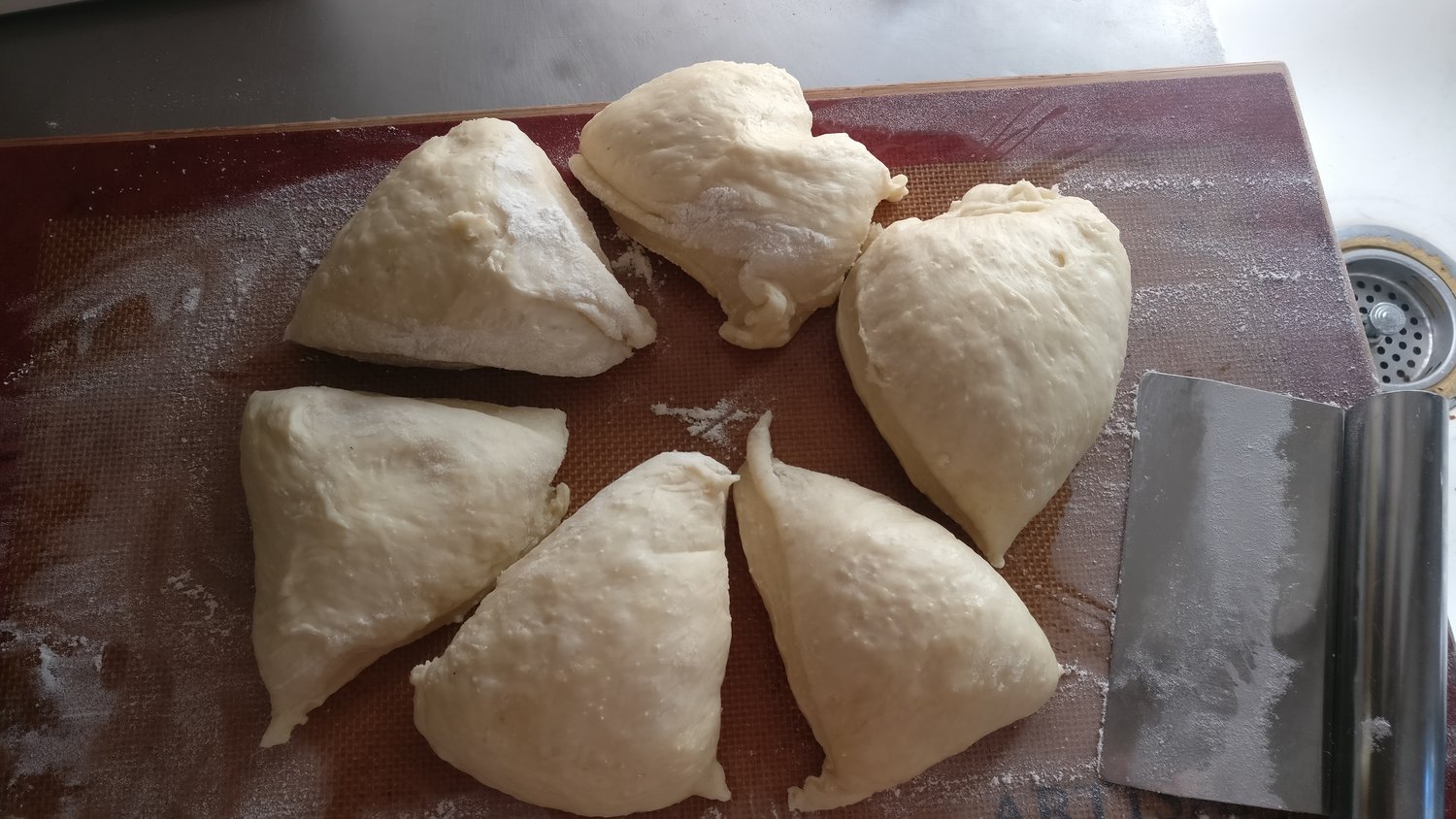 Knead each piece, roll it into a ball, and allow to rest for 15 minutes.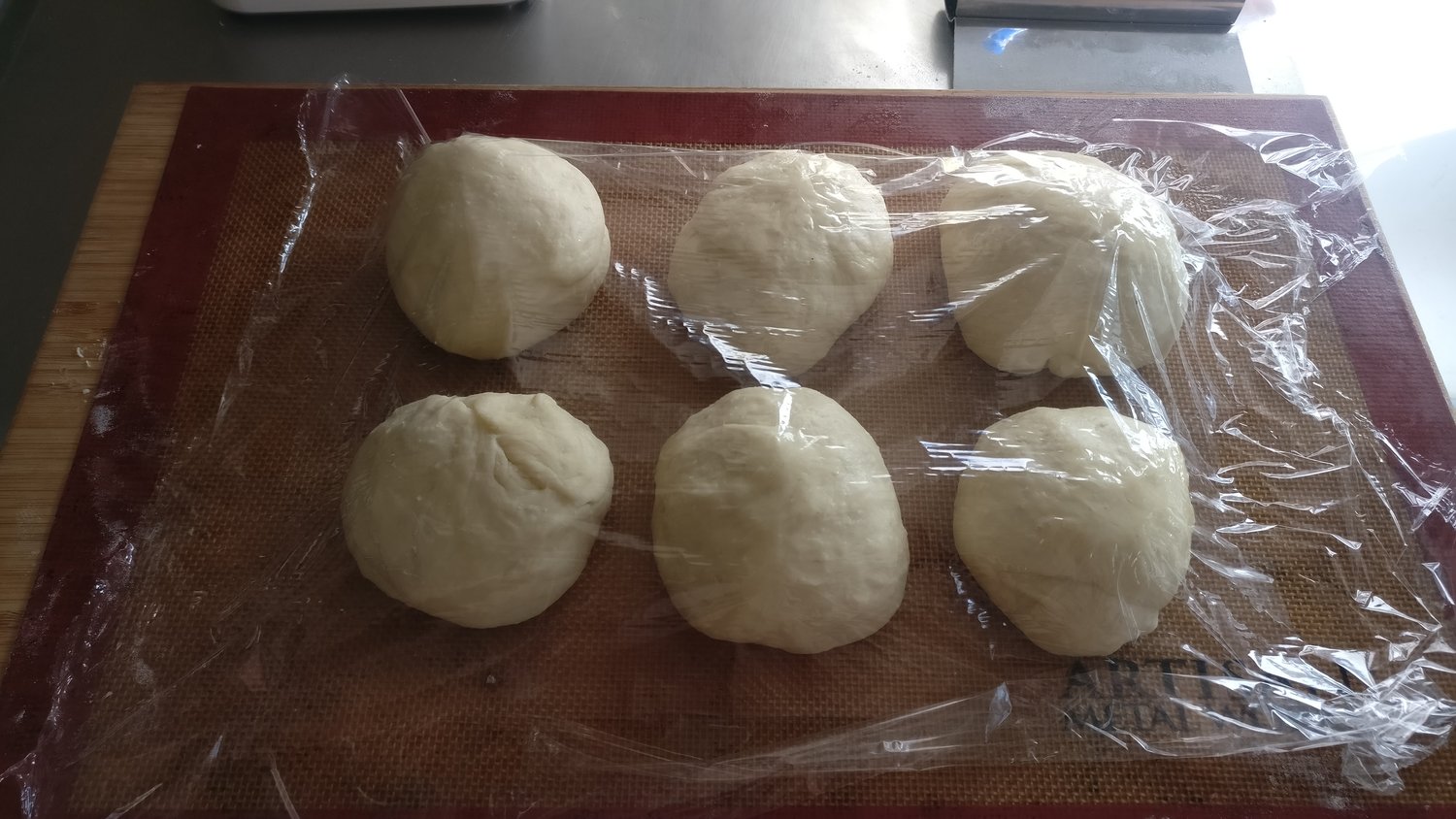 When the resting period is done, shape the dough into long rods.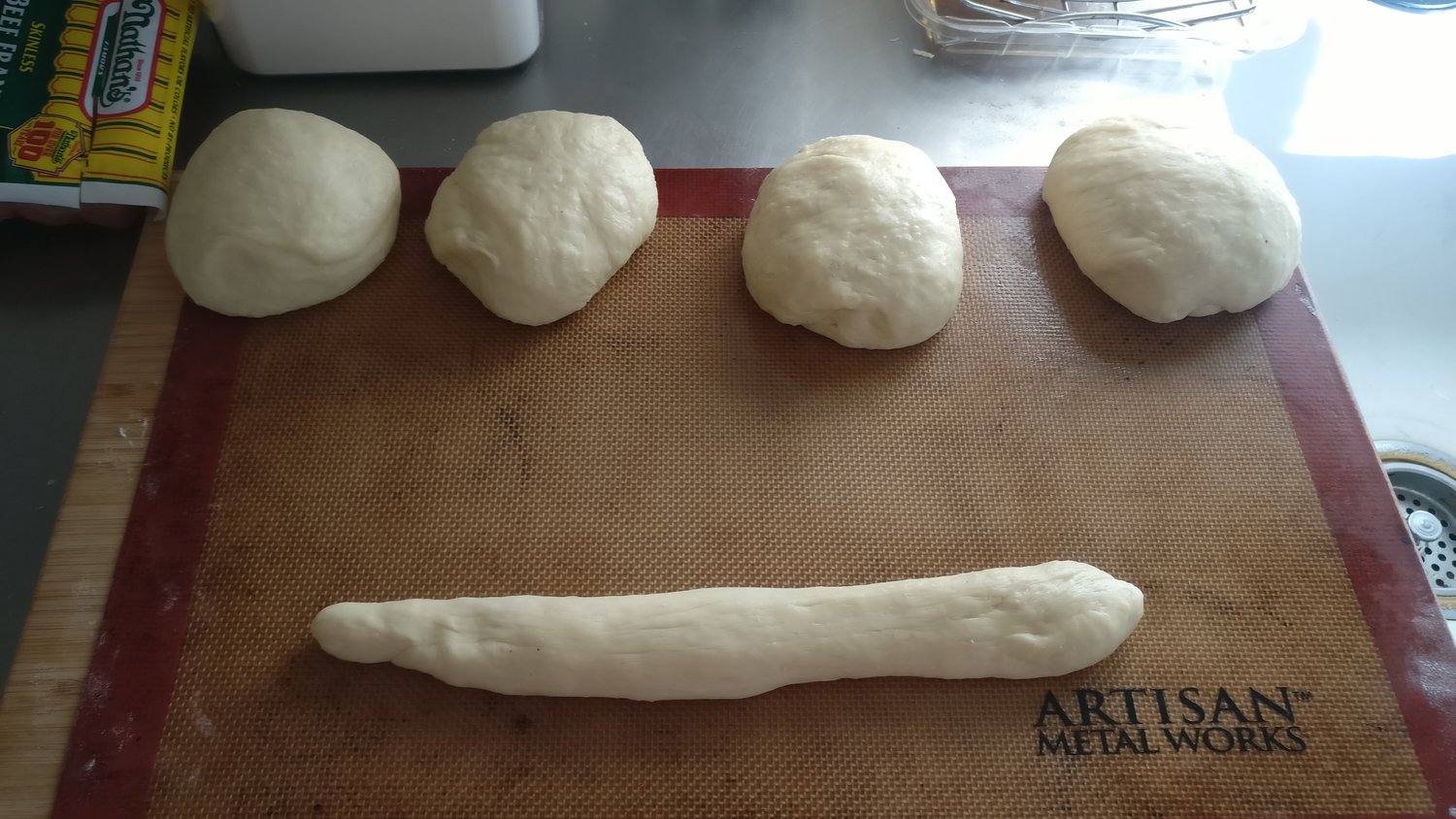 Wrap each hot dog.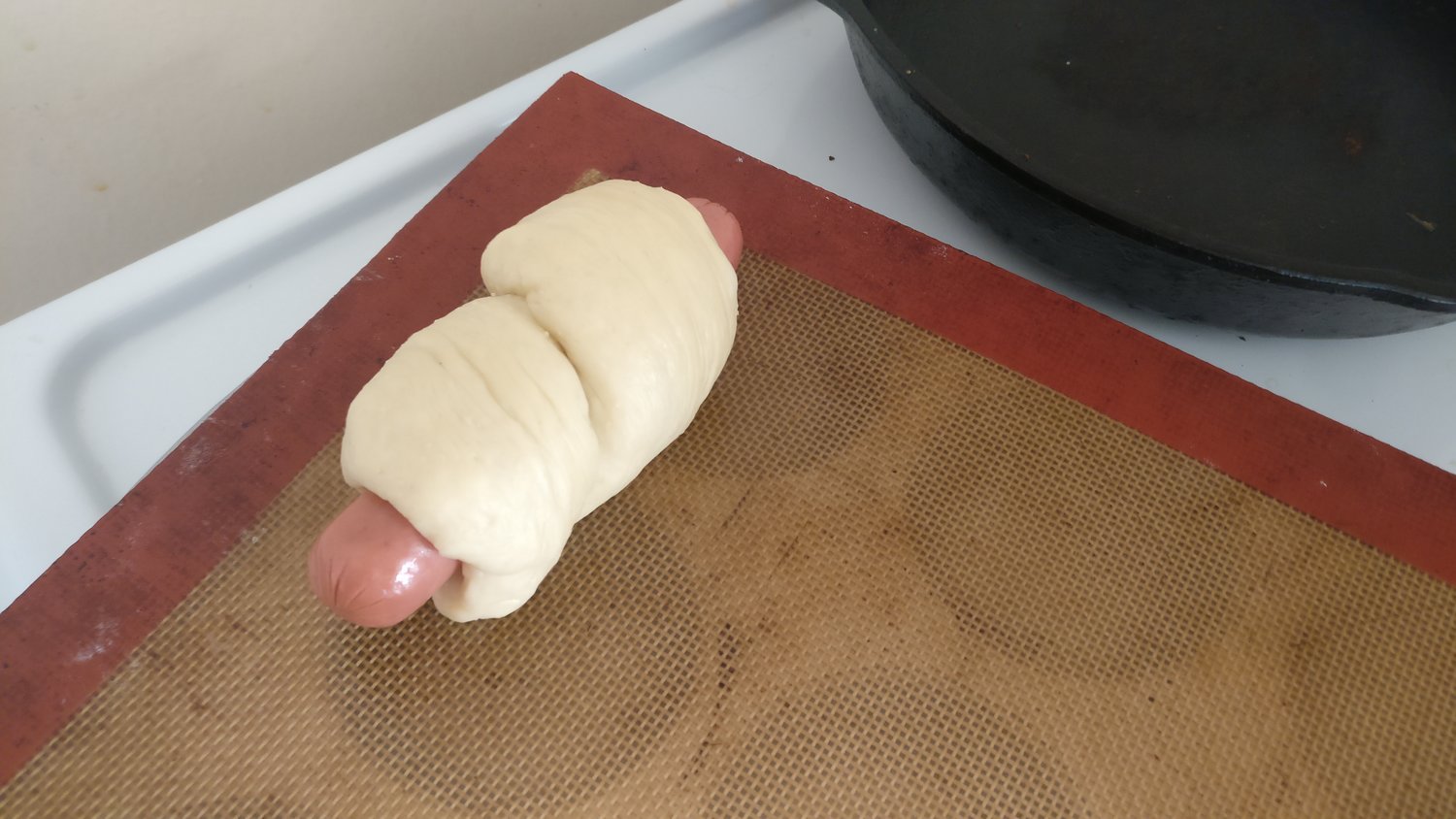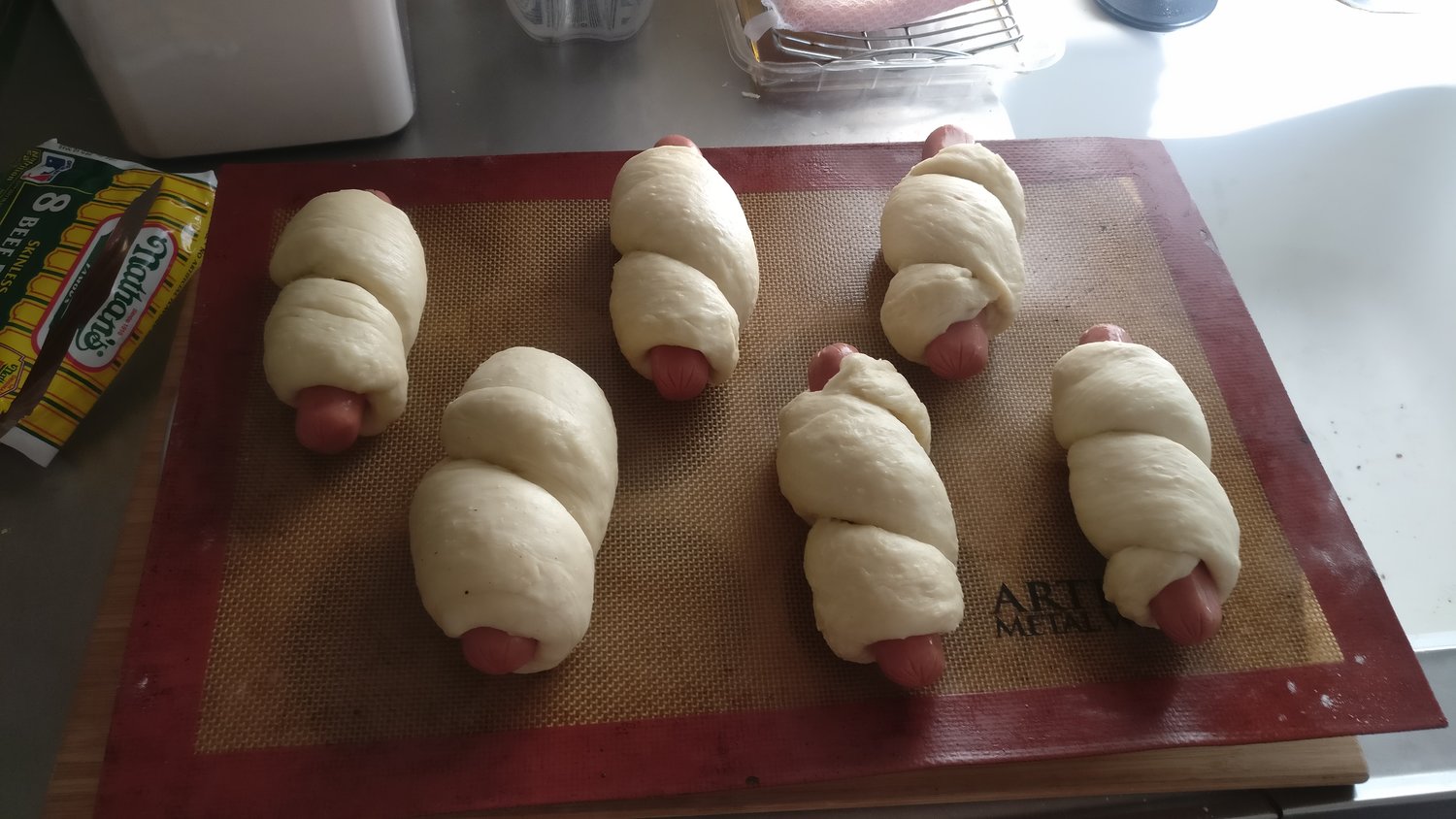 And again, let everything rest. This time, for another hour.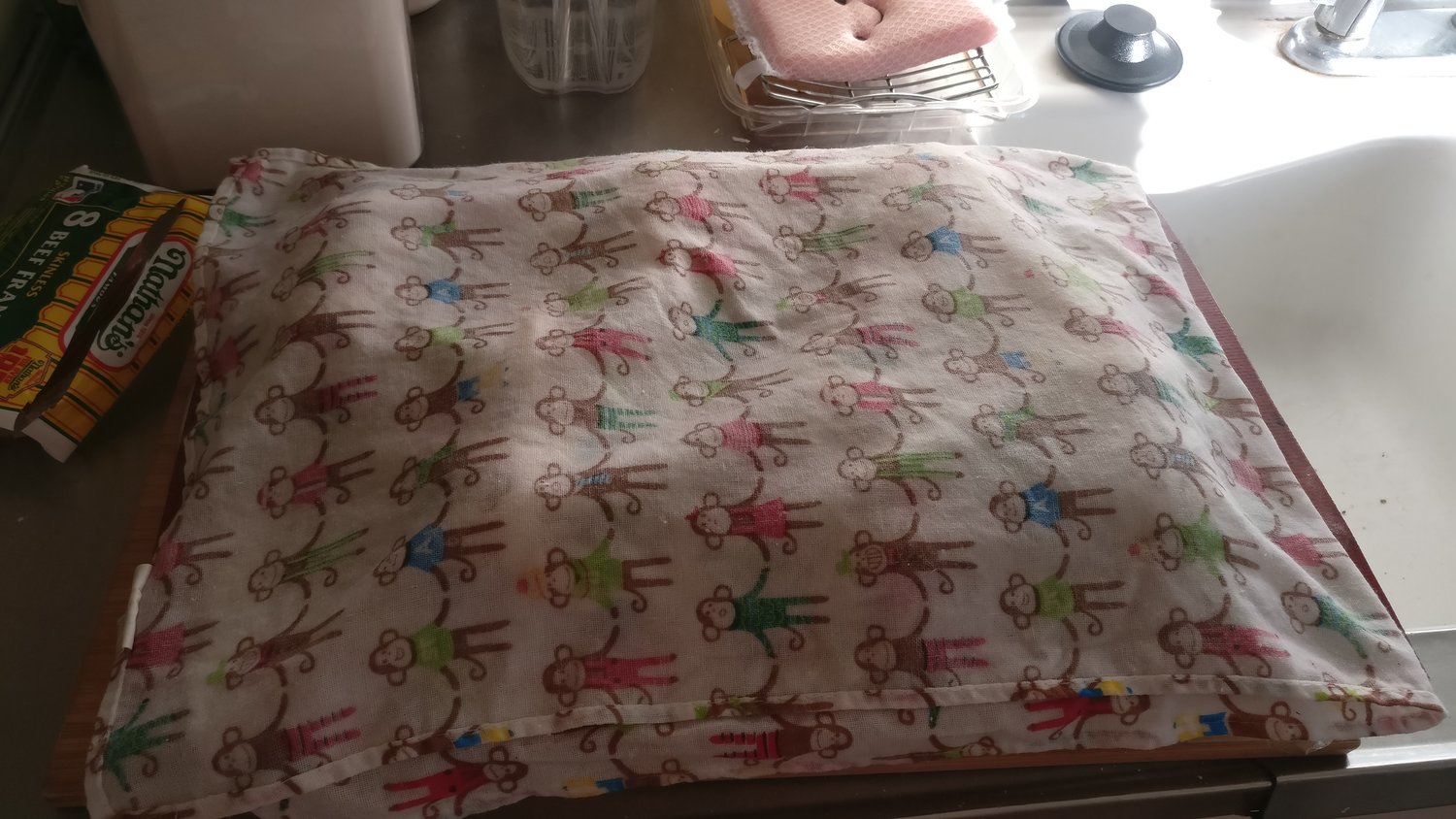 When the hour is done, the dough will have risen again.
Heat the oven to 350F.
Prepare an egg wash and brush it onto the buns.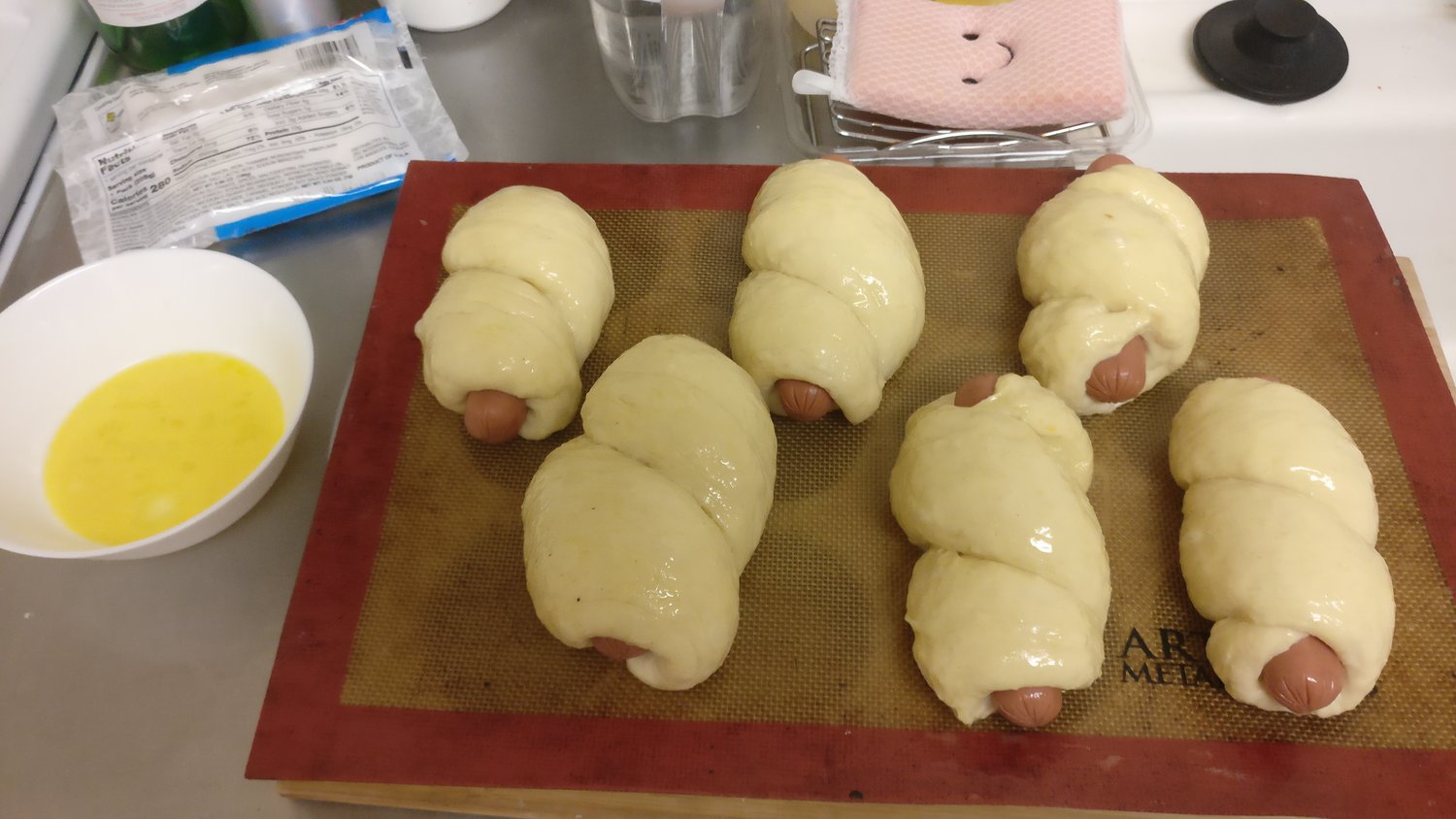 Bake in the oven for 20 minutes or until dough it golden brown.
Results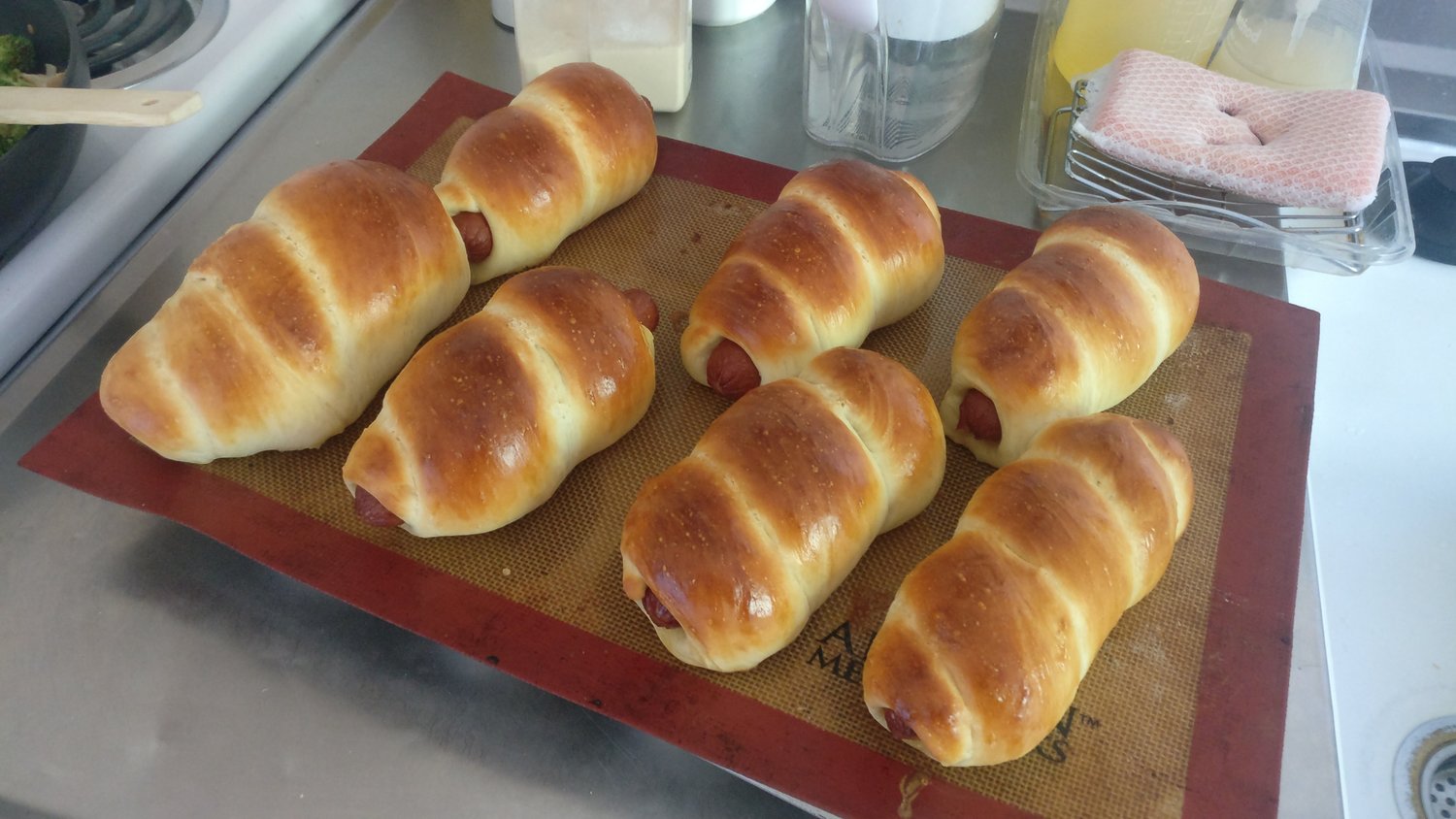 Craving was fulfilled and this girl was pleased.
It was too dangerous for me to have so many of these buns so readily available at home, so I took half into work to share with some friends, and they were amazed that they were homemade.
This recipe does take some time commitment, but it is certainly worth it.