Instant Pot Beef Pho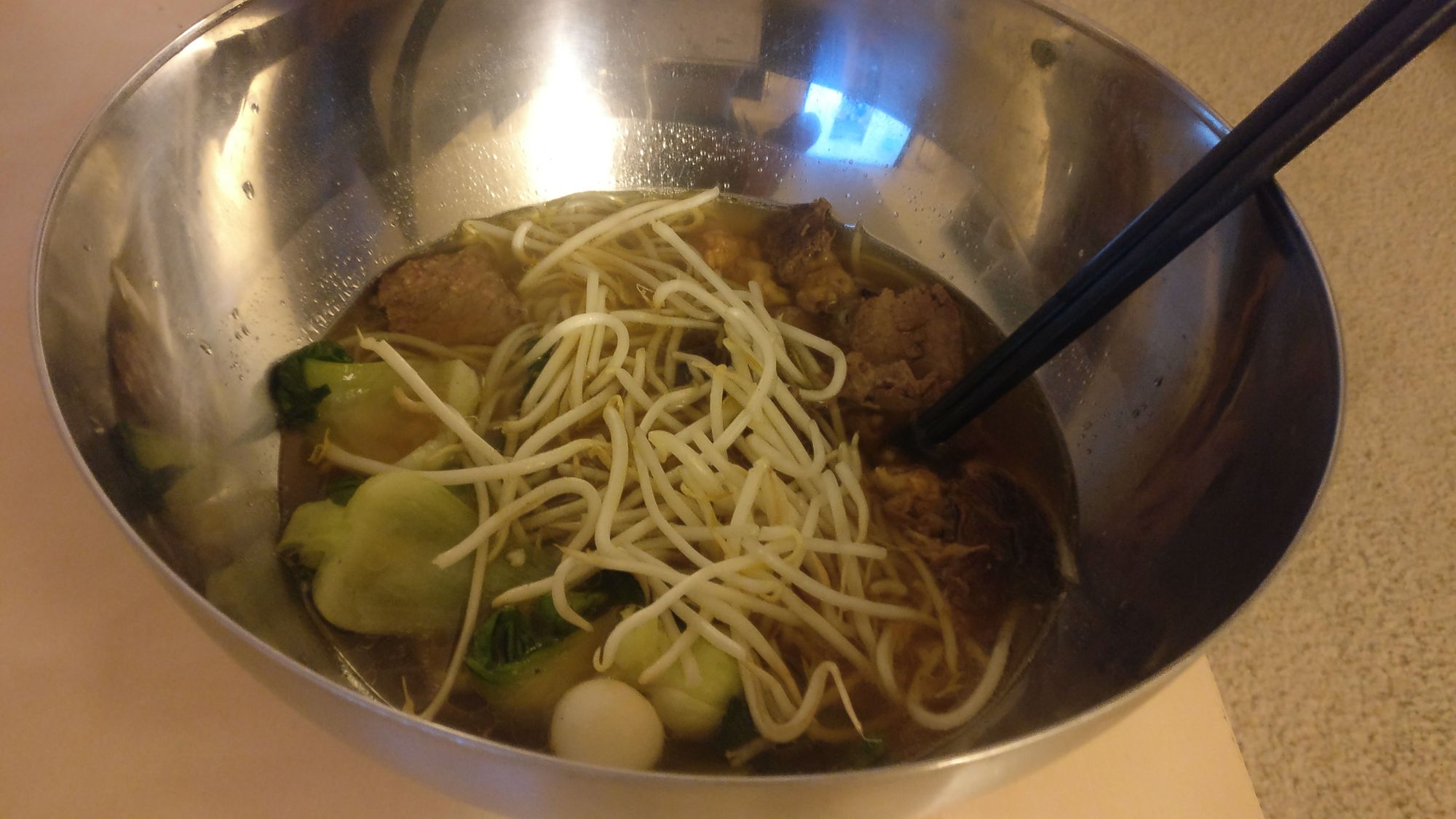 So warm and light and delicious, pho is a favorite of the SO and mine, and it is one of the foods we seek out most when we go out to eat. I've always wanted to try making it at home, but I'd been waiting for a day where I have nothing to do since it's a time-intensive project.
Recipe adapted from foodisafourletterword.
---
Ingredients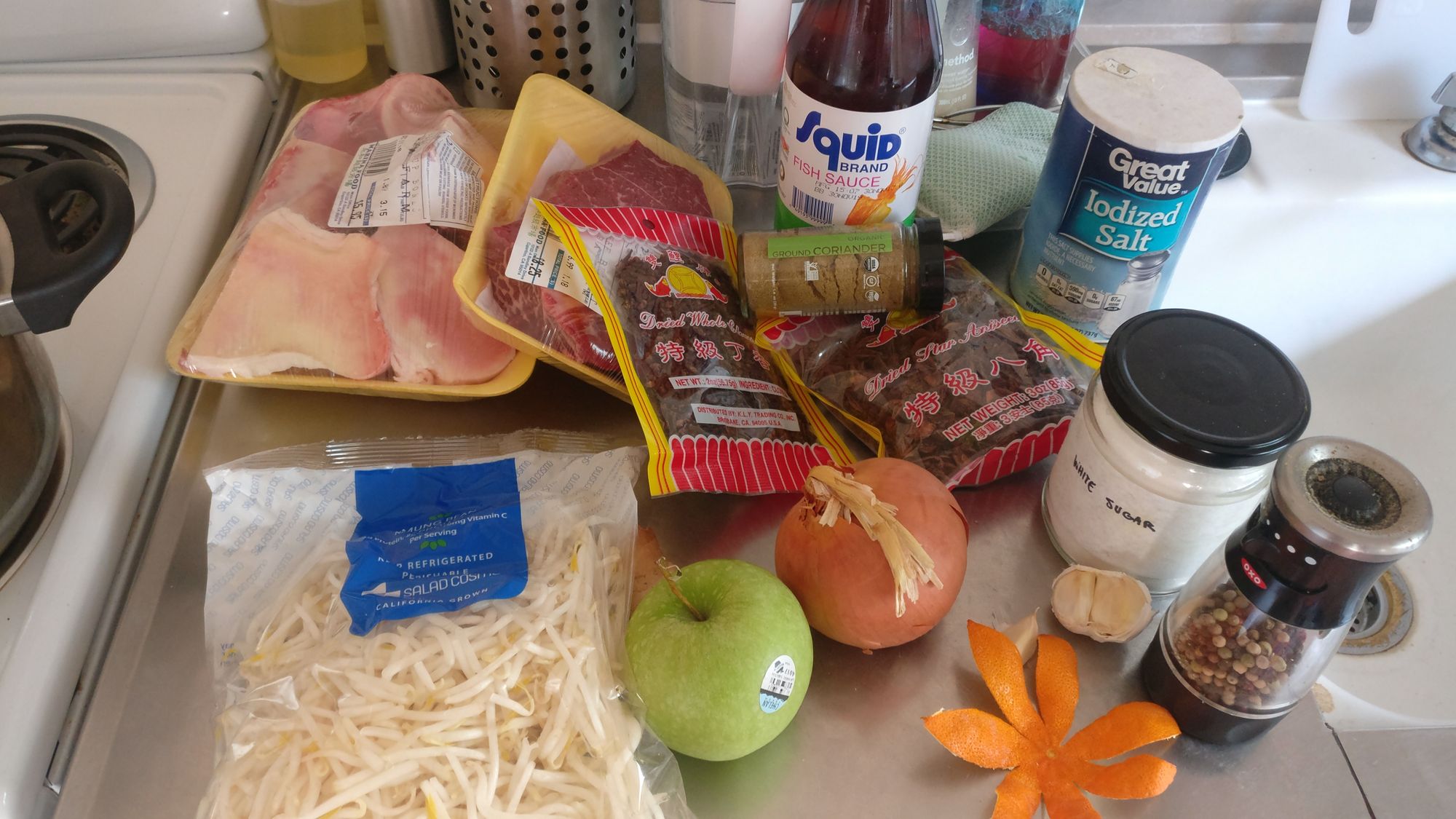 1 onion
1/2 bulb garlic
knob of ginger
1 dried orange/clementine rind
2.5lb marrow bones
2lb beef brisket
1/2 apple
1 tbsp fish sauce
2 tbsp salt (+ salt and pepper to taste)
2 tbsp sugar
5 star anise pods
3 whole cloves
2 cinnamon sticks
2 tbsp coriander
2 tbsp fennel
pho noodles + toppings, like bean sprouts, lime/lemon, basil...
Methodology
Preheat the oven to 450F to start roasting the bones, brisket, onion, ginger, and apple.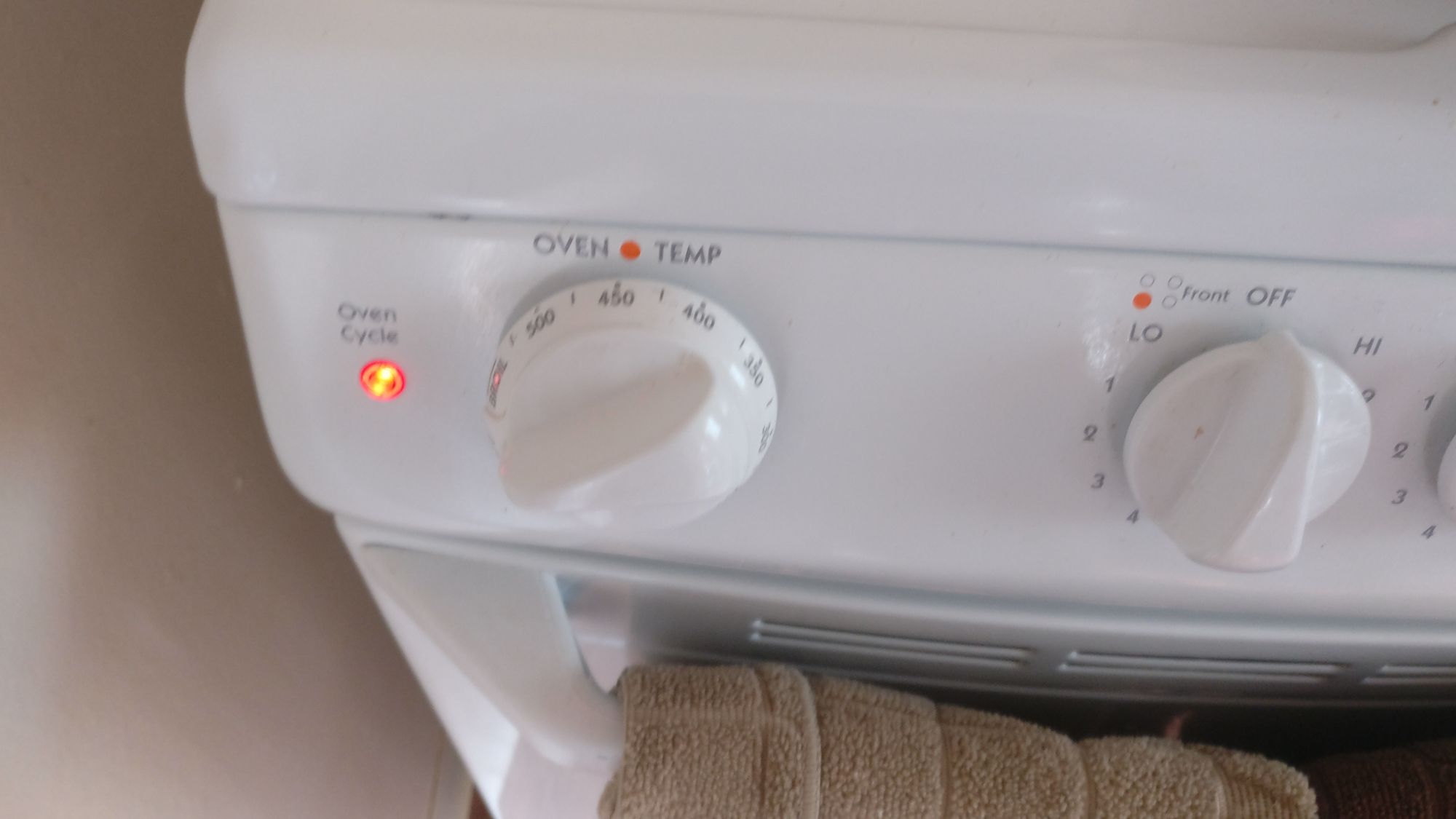 Roughly chop the onion and apple in half. Peel the ginger and cut into big chunks too. Lay these onto a baking tray.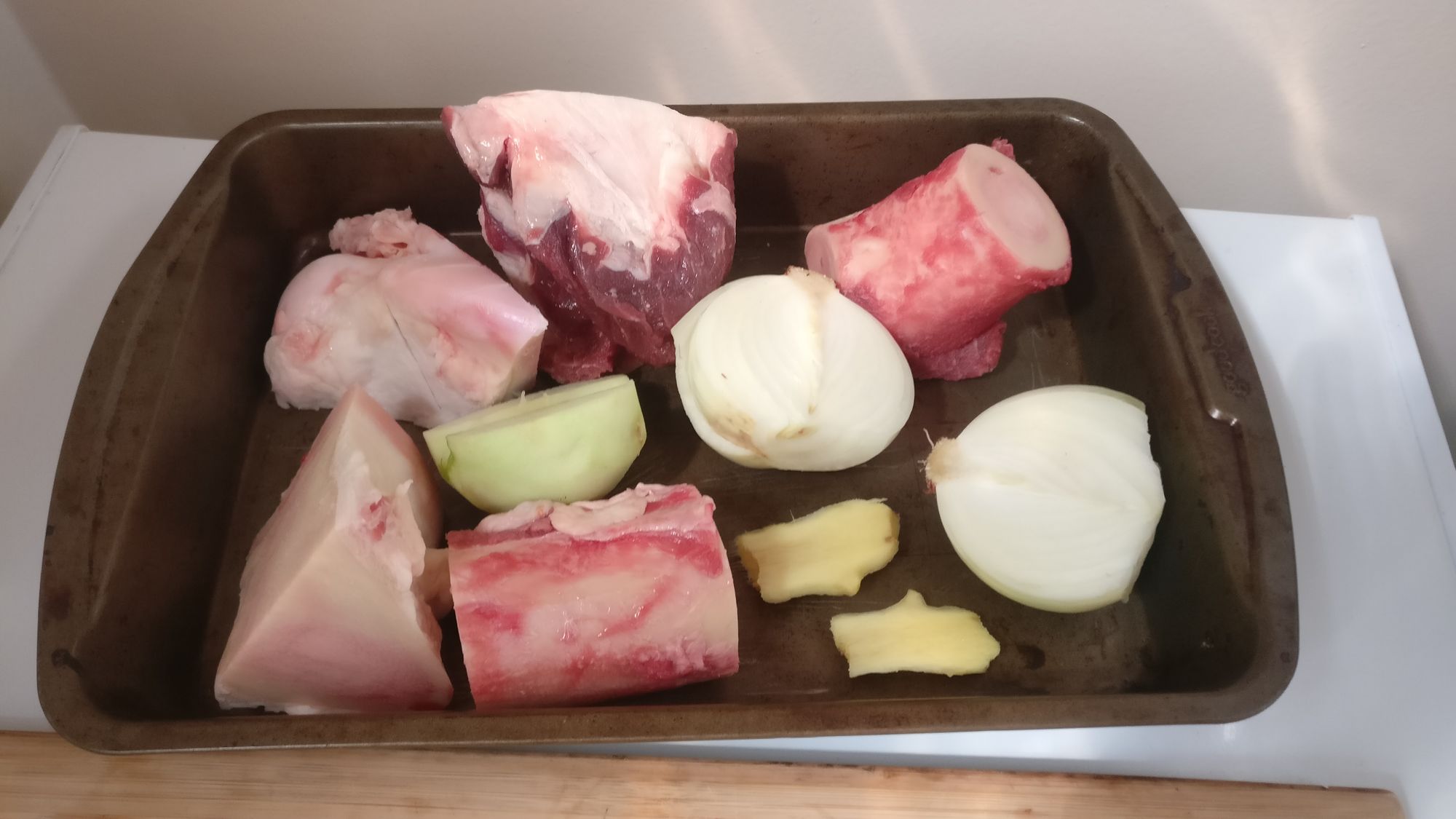 Treat yourself to the other half of the apple!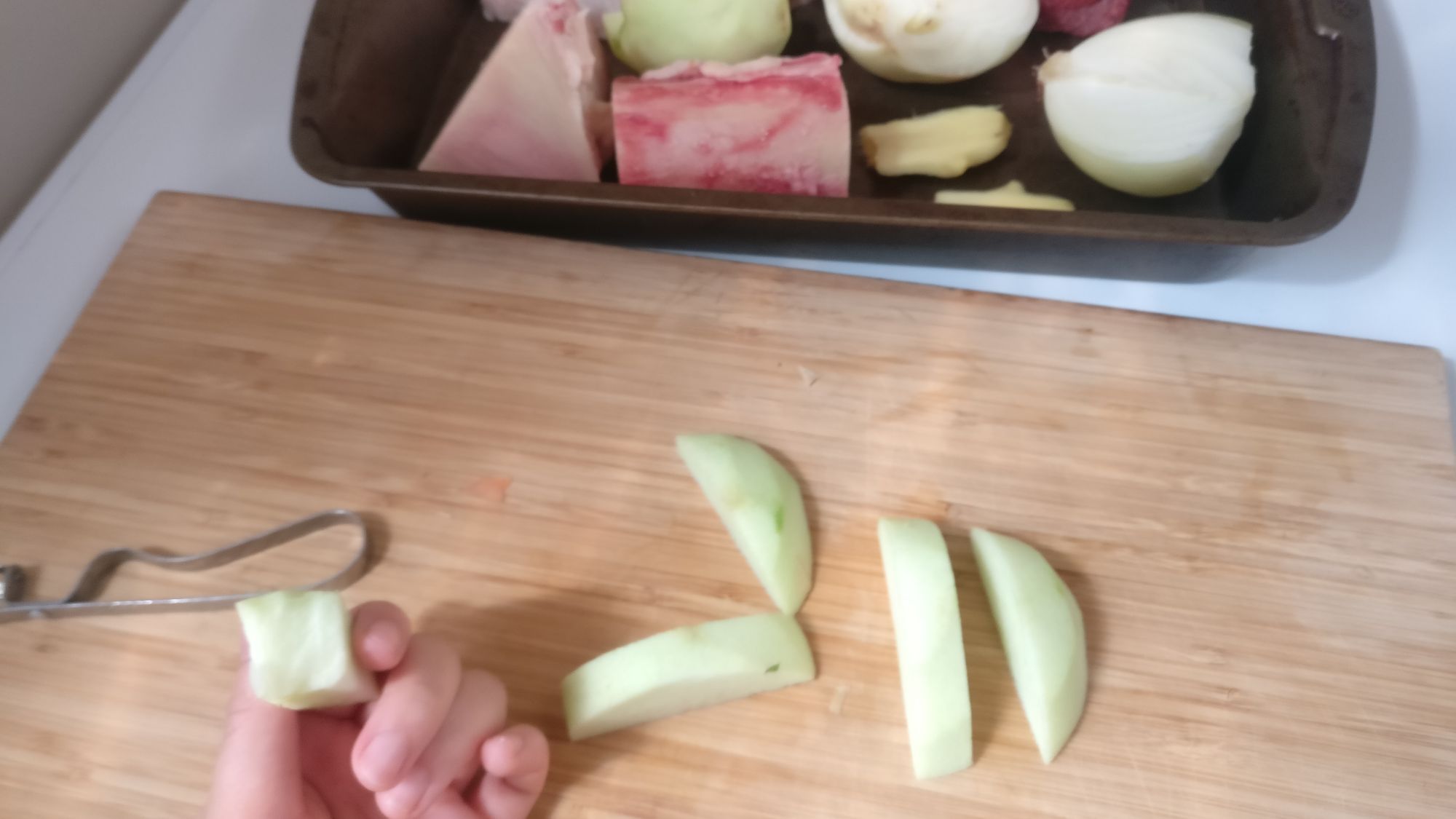 When the oven is ready, pop the tray in for 30 minutes.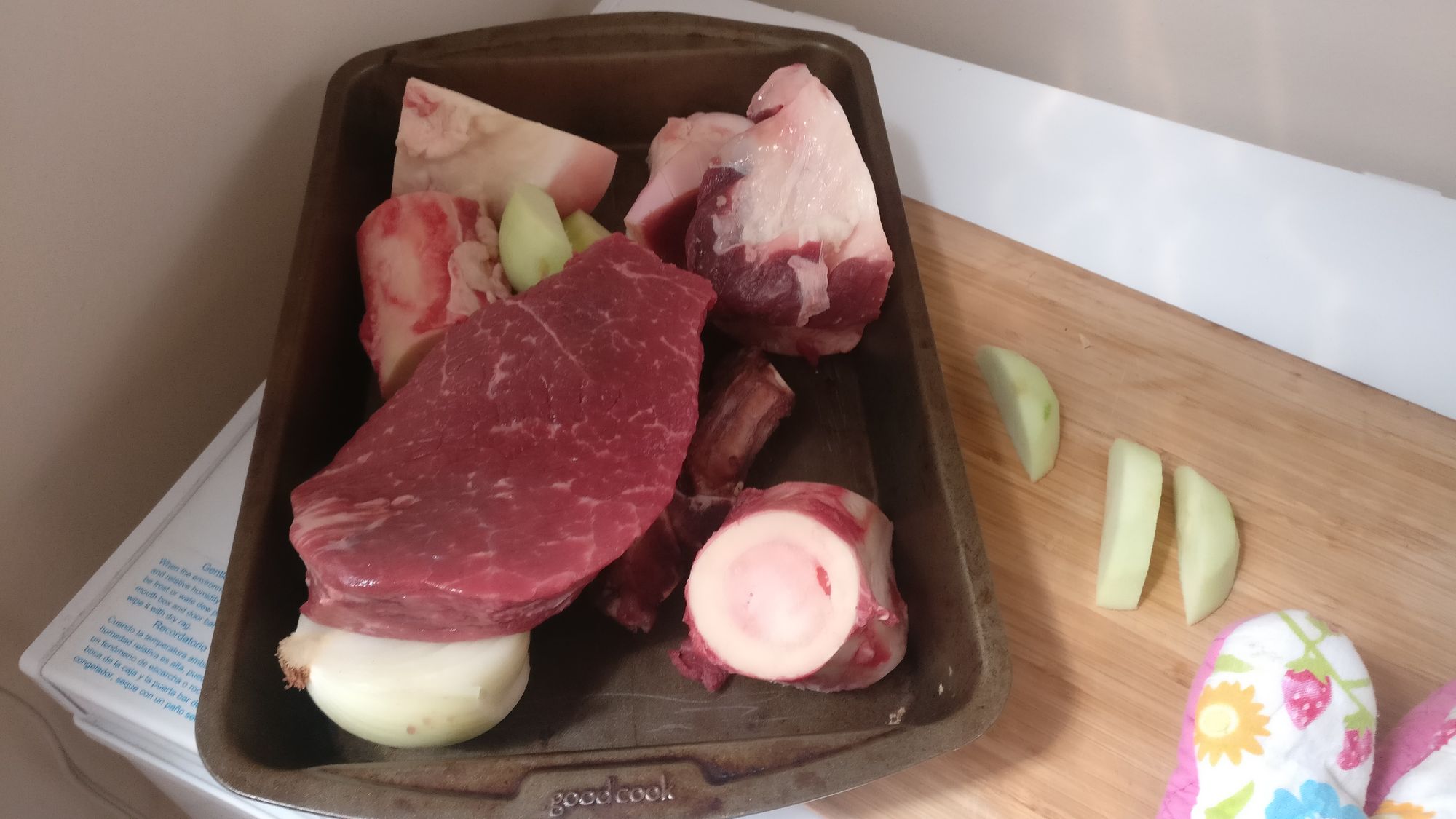 Measure out the spices and have them ready while you wait for the roasting to finish. Hit up the gym or just laze near by and binge watch grocery hauls on YouTube.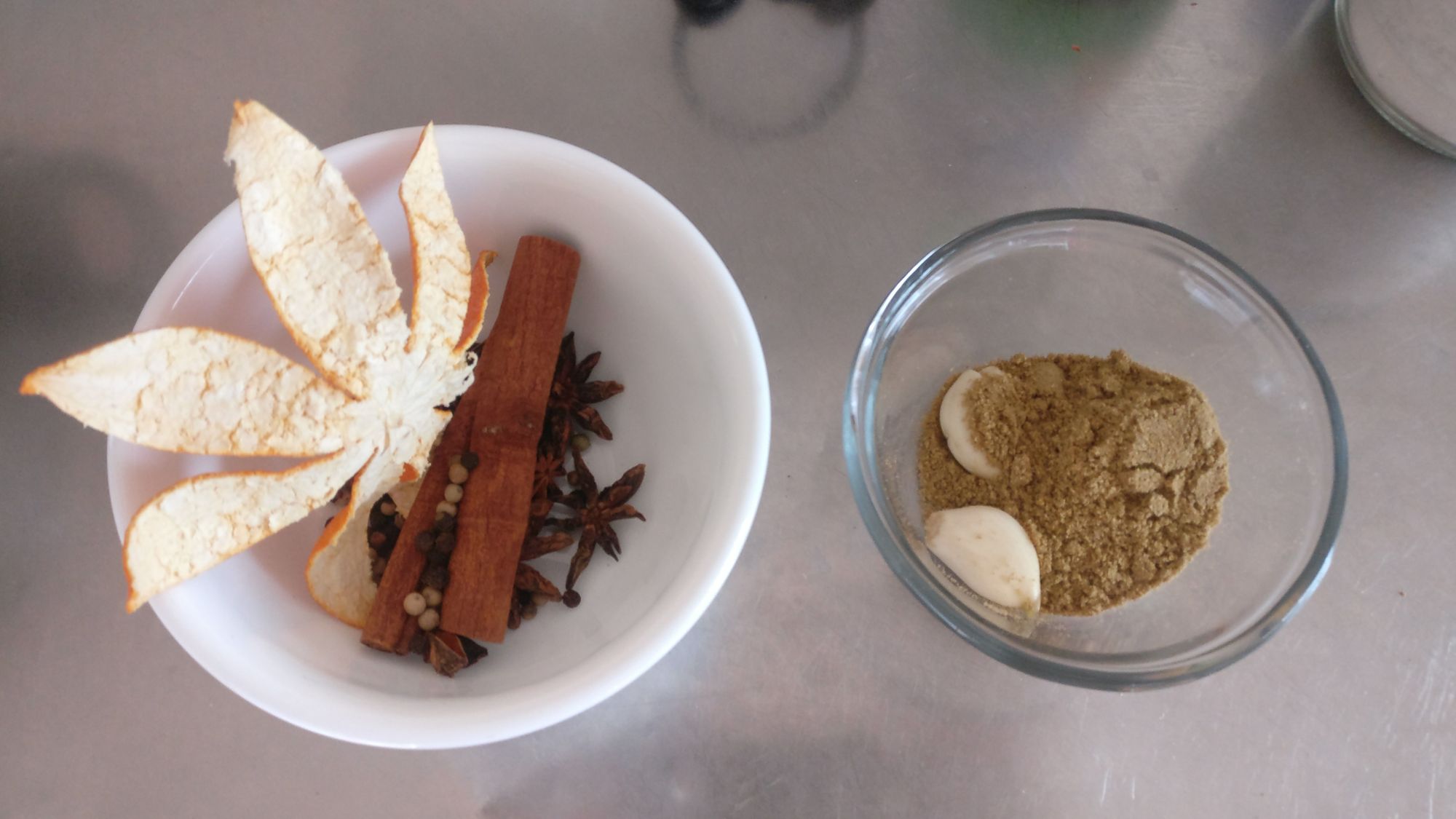 Pull the tray out of the oven when roasting is done. Everything will have developed some color.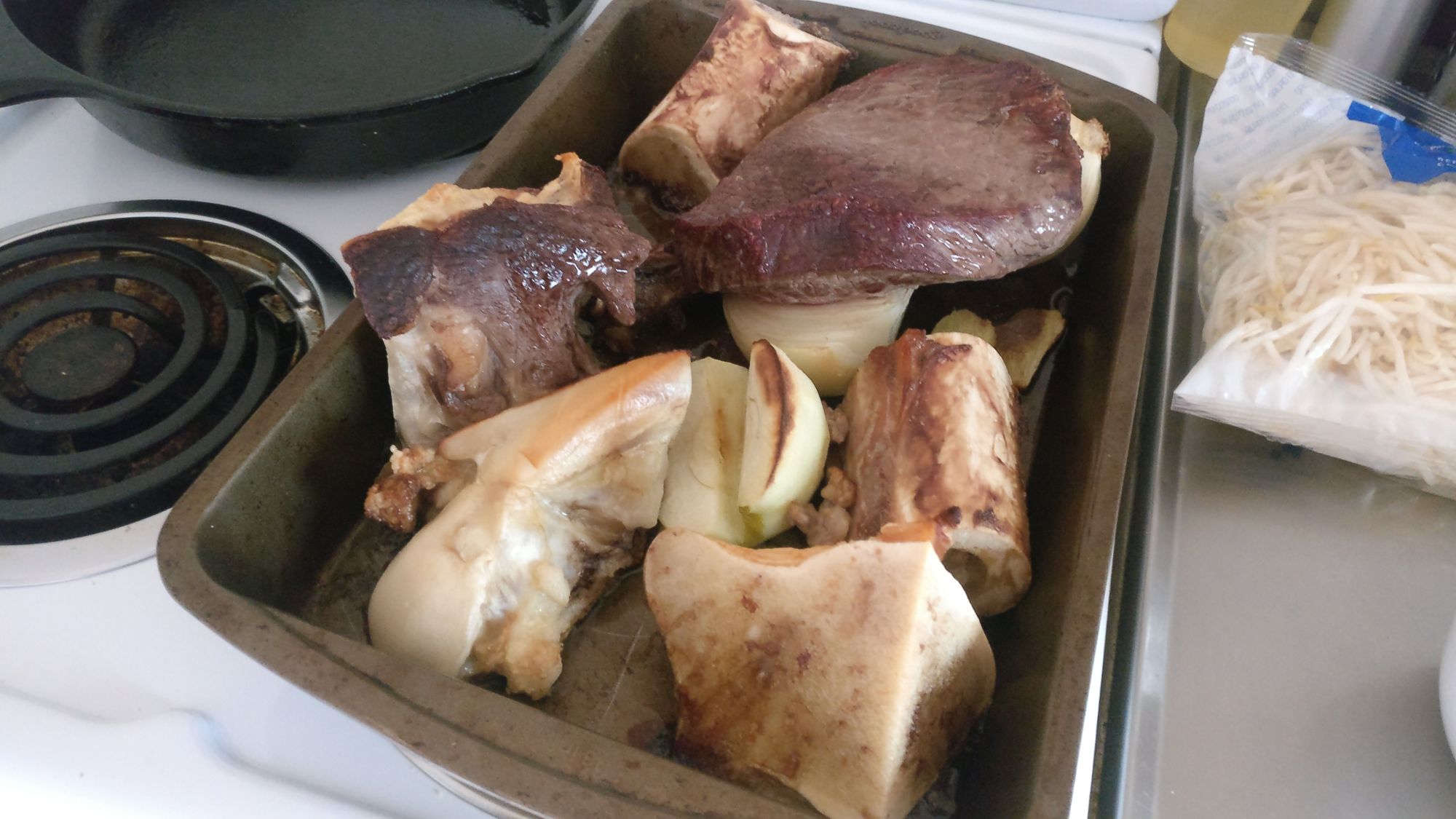 Set the Instant Pot to saute and add the spices to toast them for a minute. Add everything EXCEPT for the fish sauce.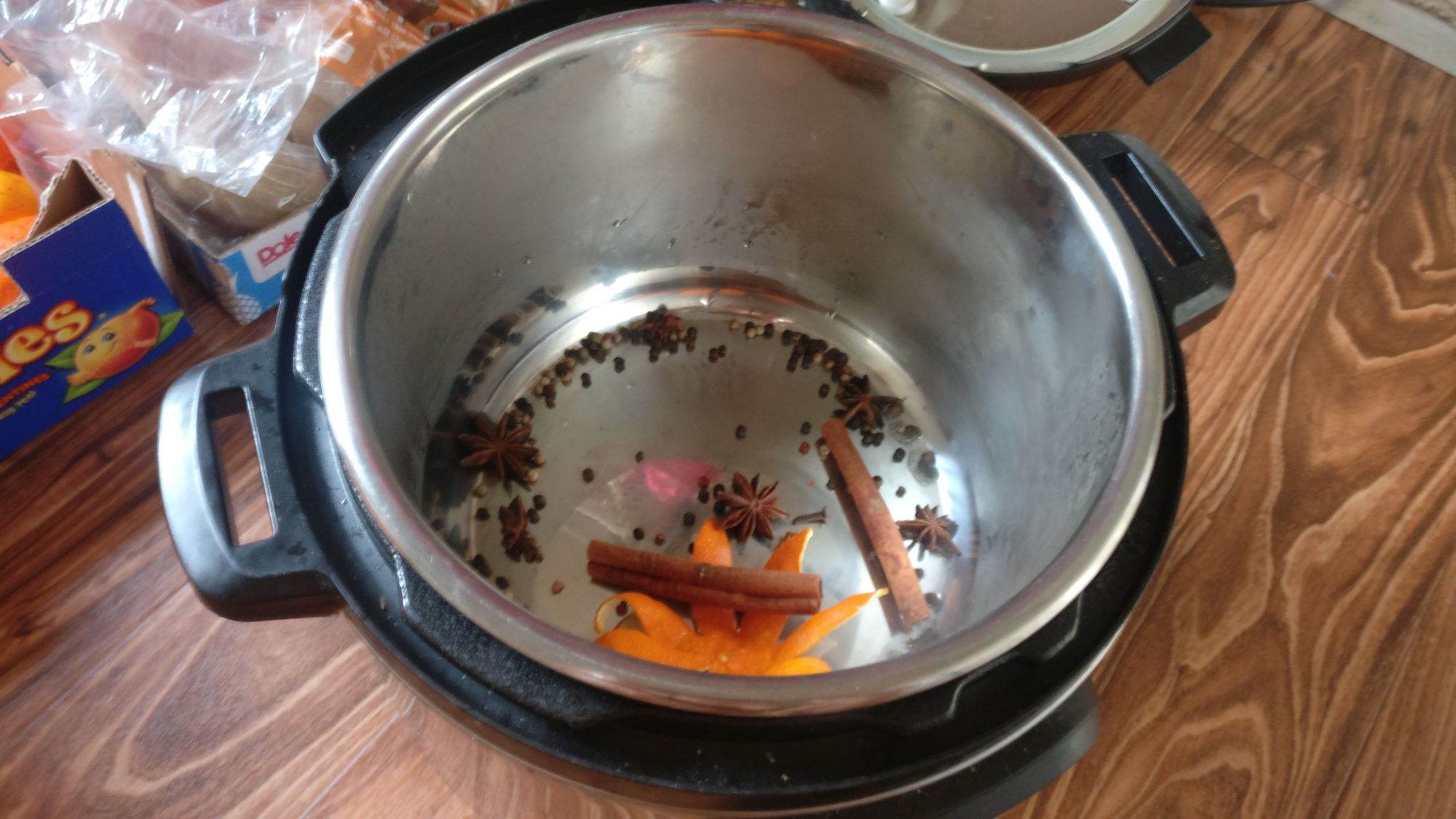 Add water halfway up, then start adding the roasted components. Add the bones first and the brisket last.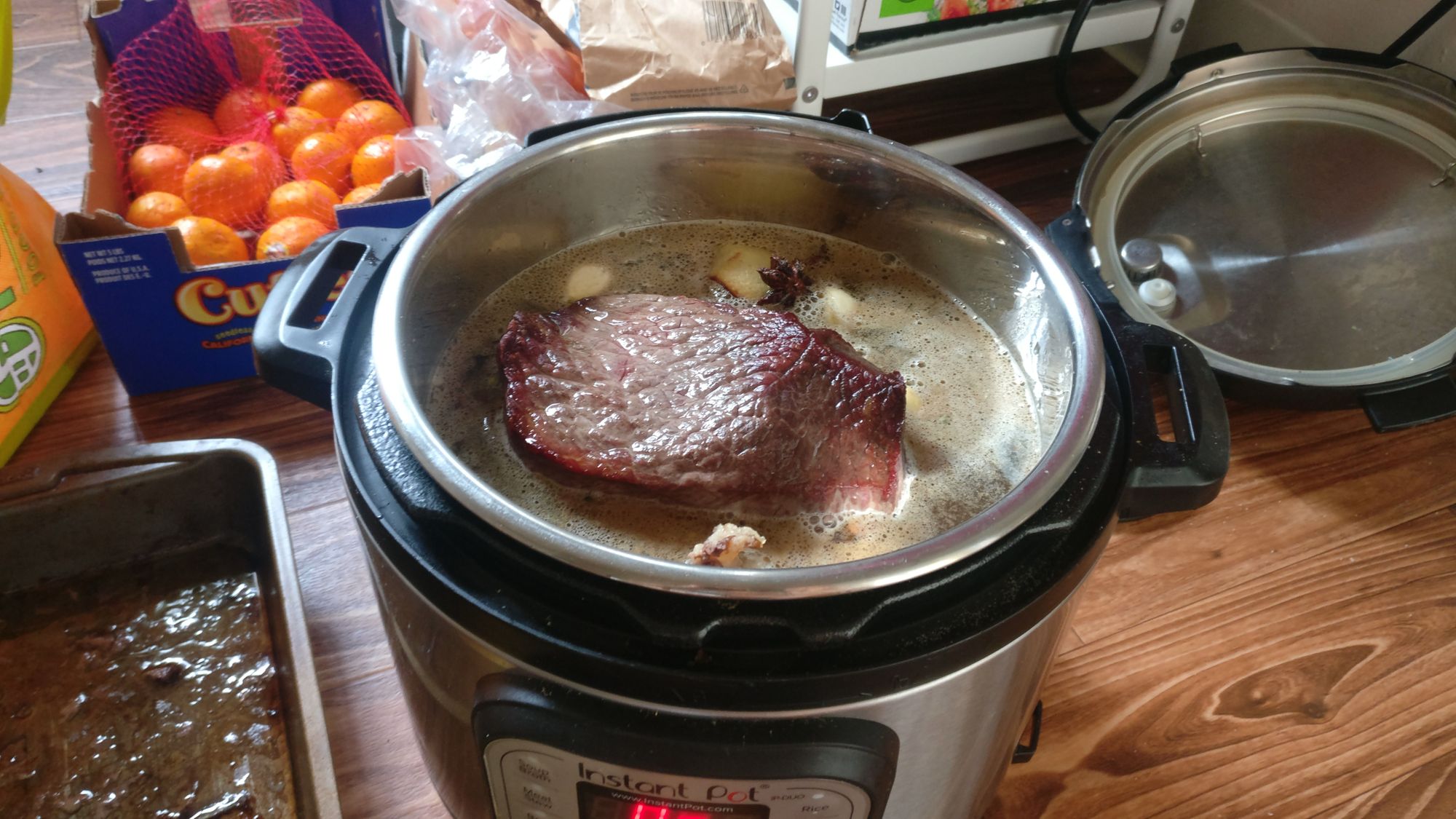 Cover with the lid and set to sealing.
Set to pressure cook on high for 35 minutes. Allow to slow release for 15 minutes before doing a quick release.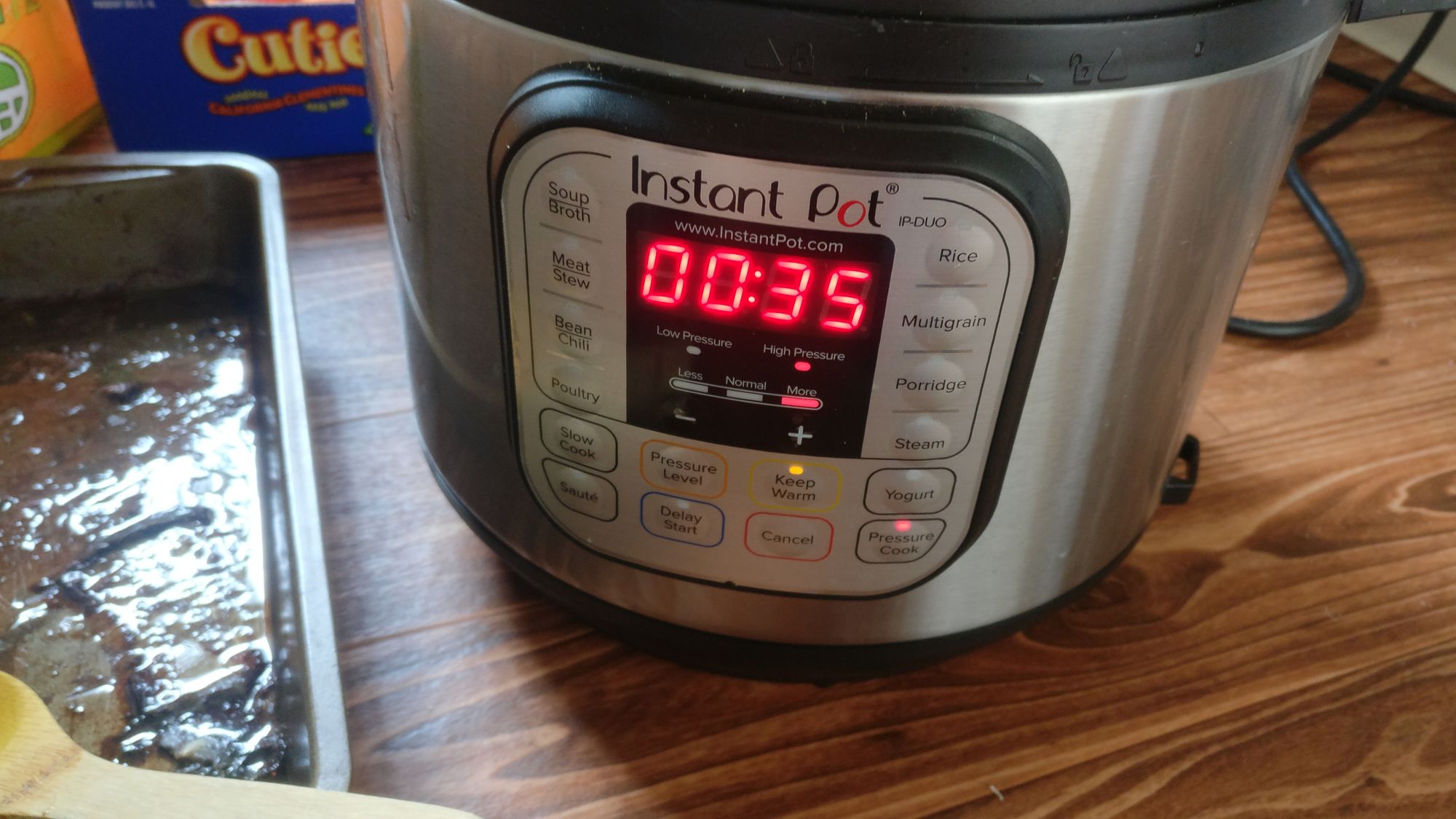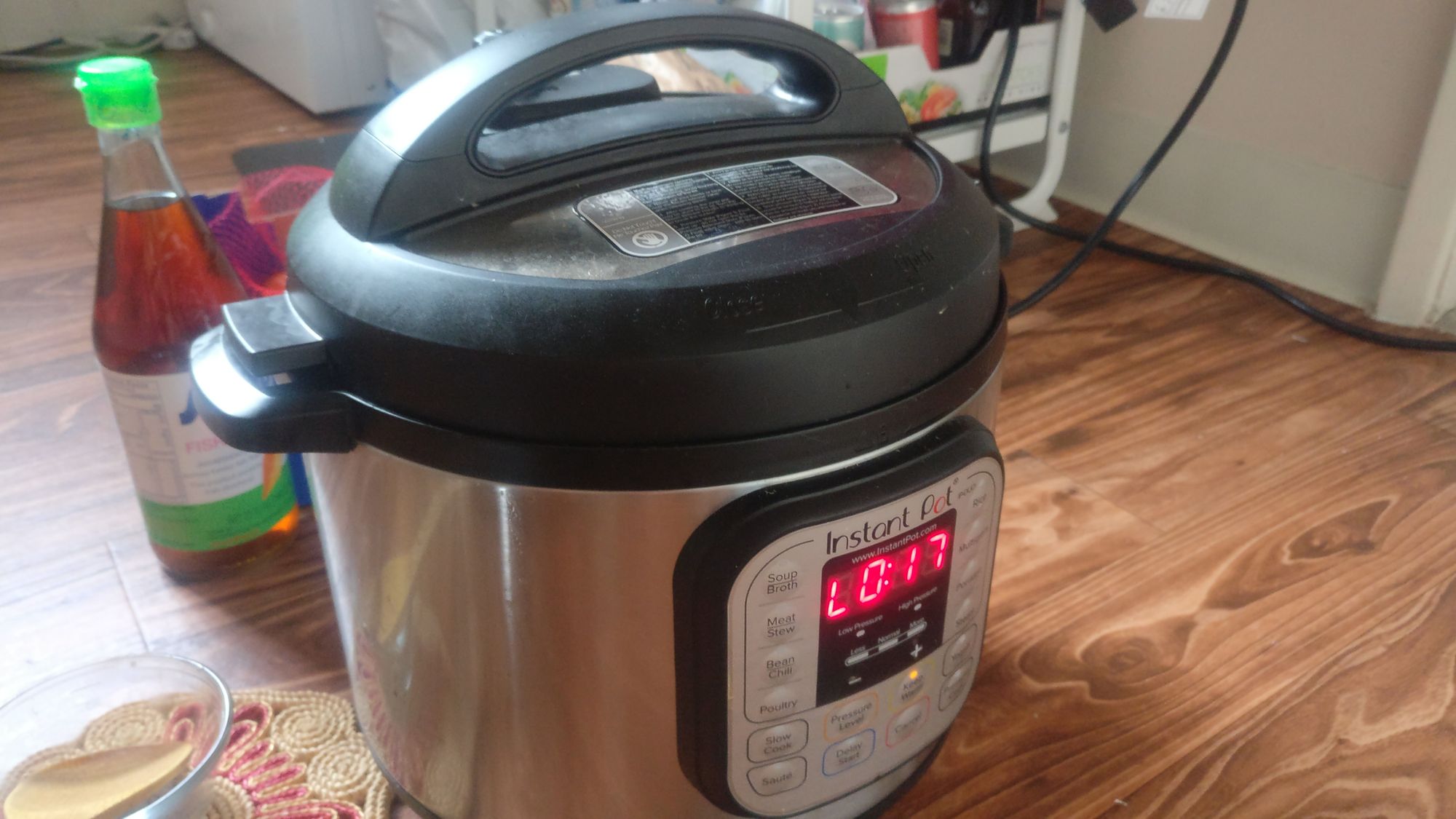 Your home should be smelling amazing at this point.
When the time is up, pop off the lid.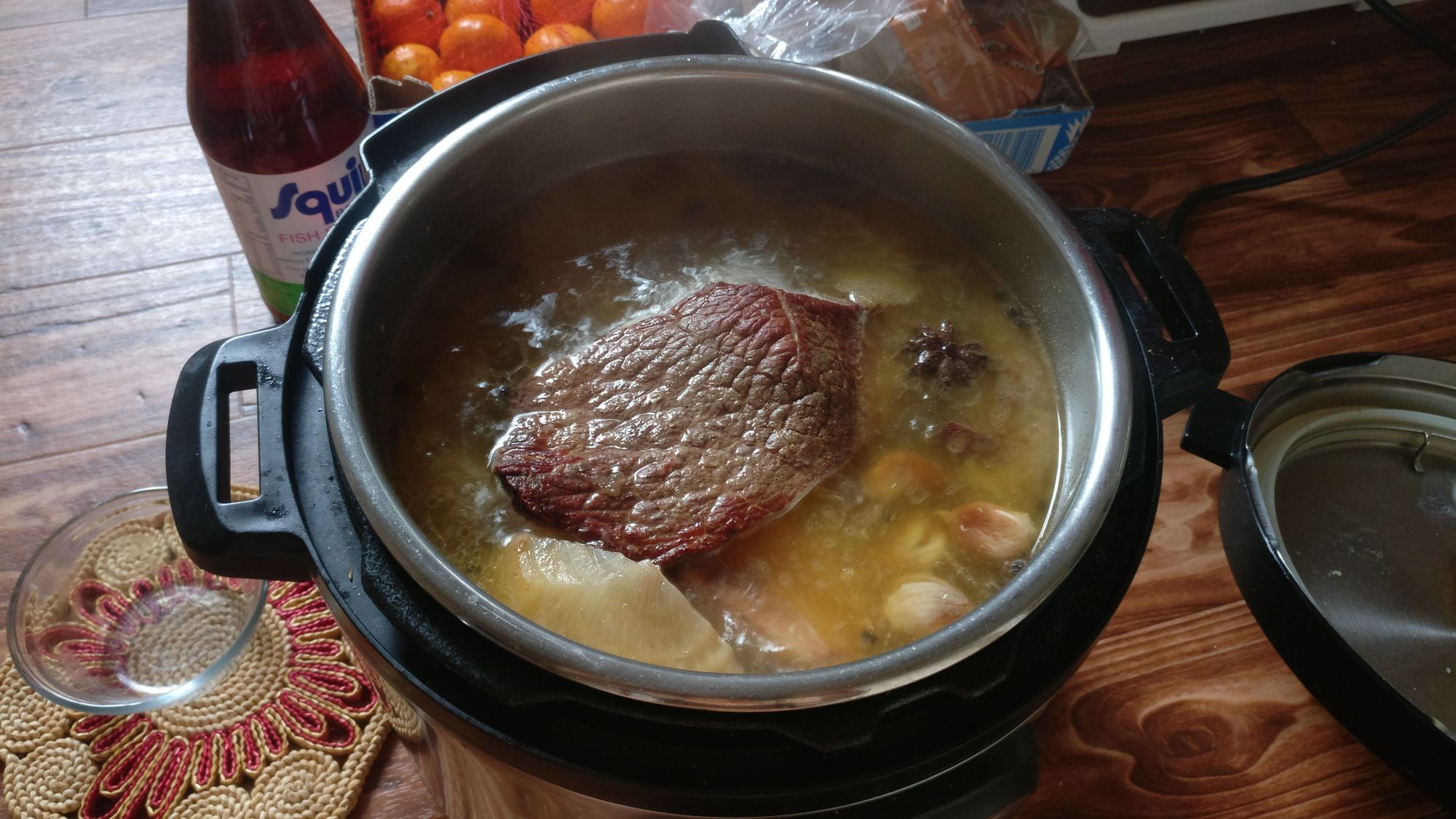 Remove the brisket since it's cooked now. Rinse it down, and put into the fridge. It's easier to cut when it is cold.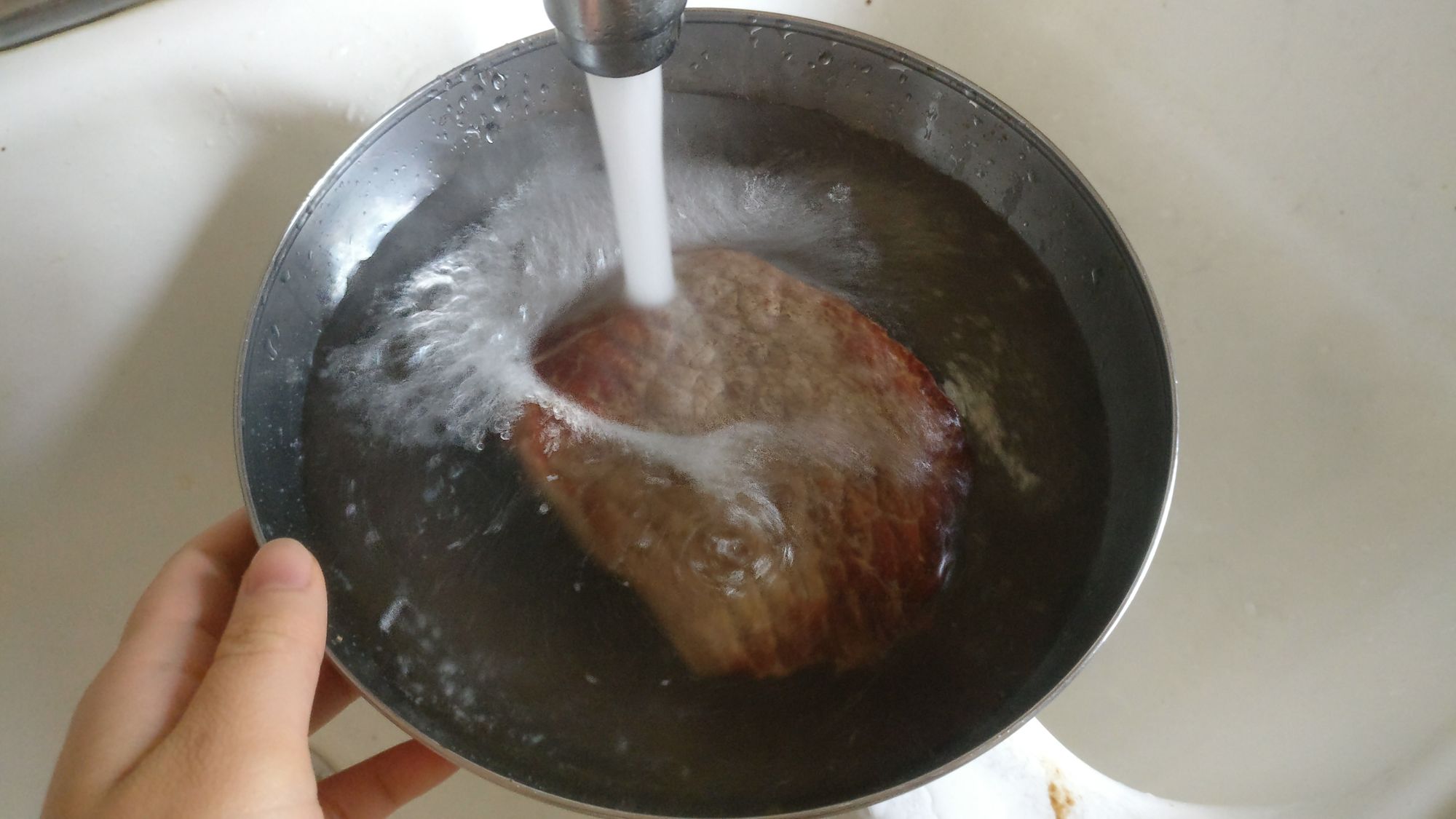 Skim anything gross looking from the top of the soup. If you want a less fatty soup, you can also skim some of that off.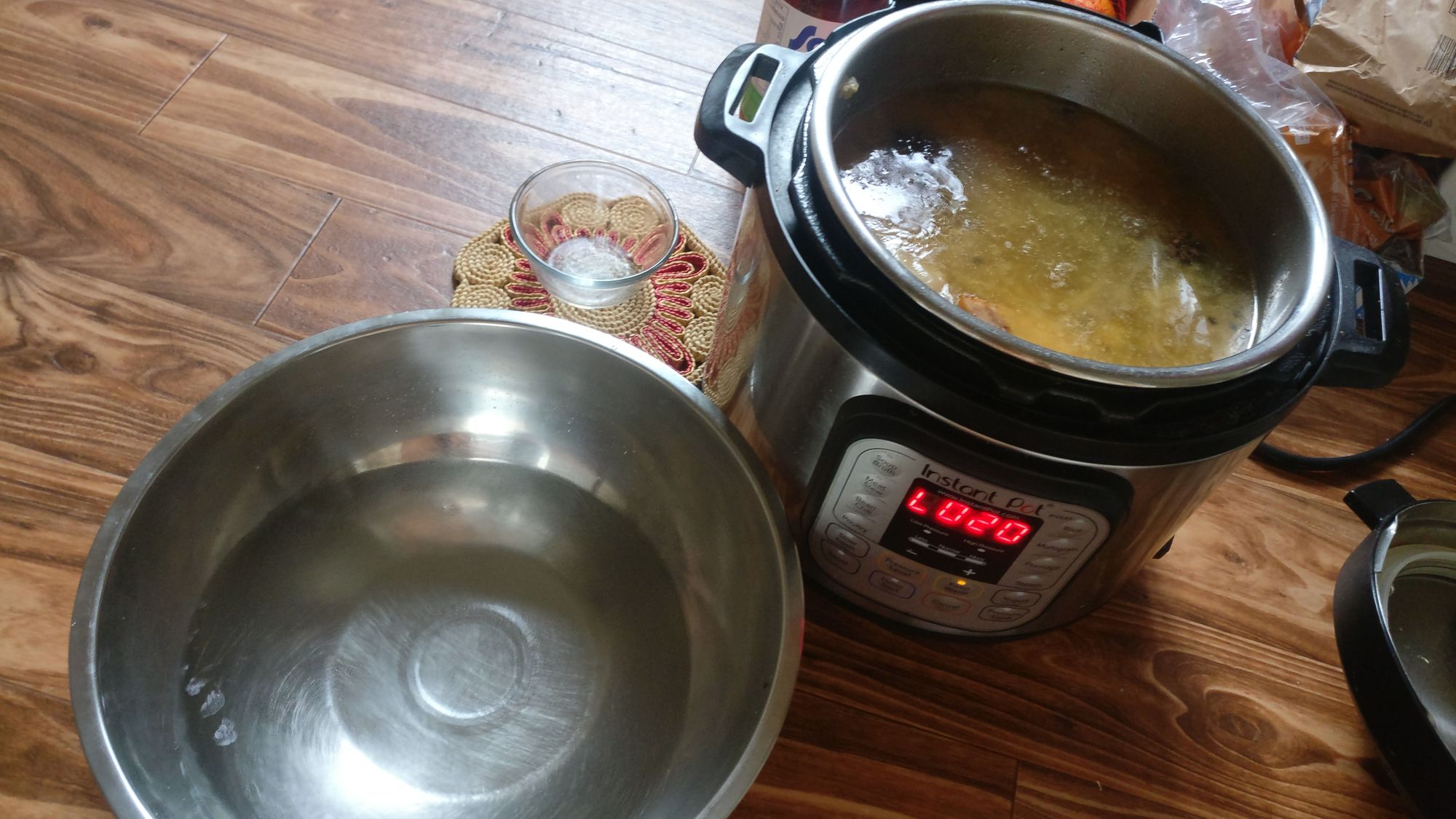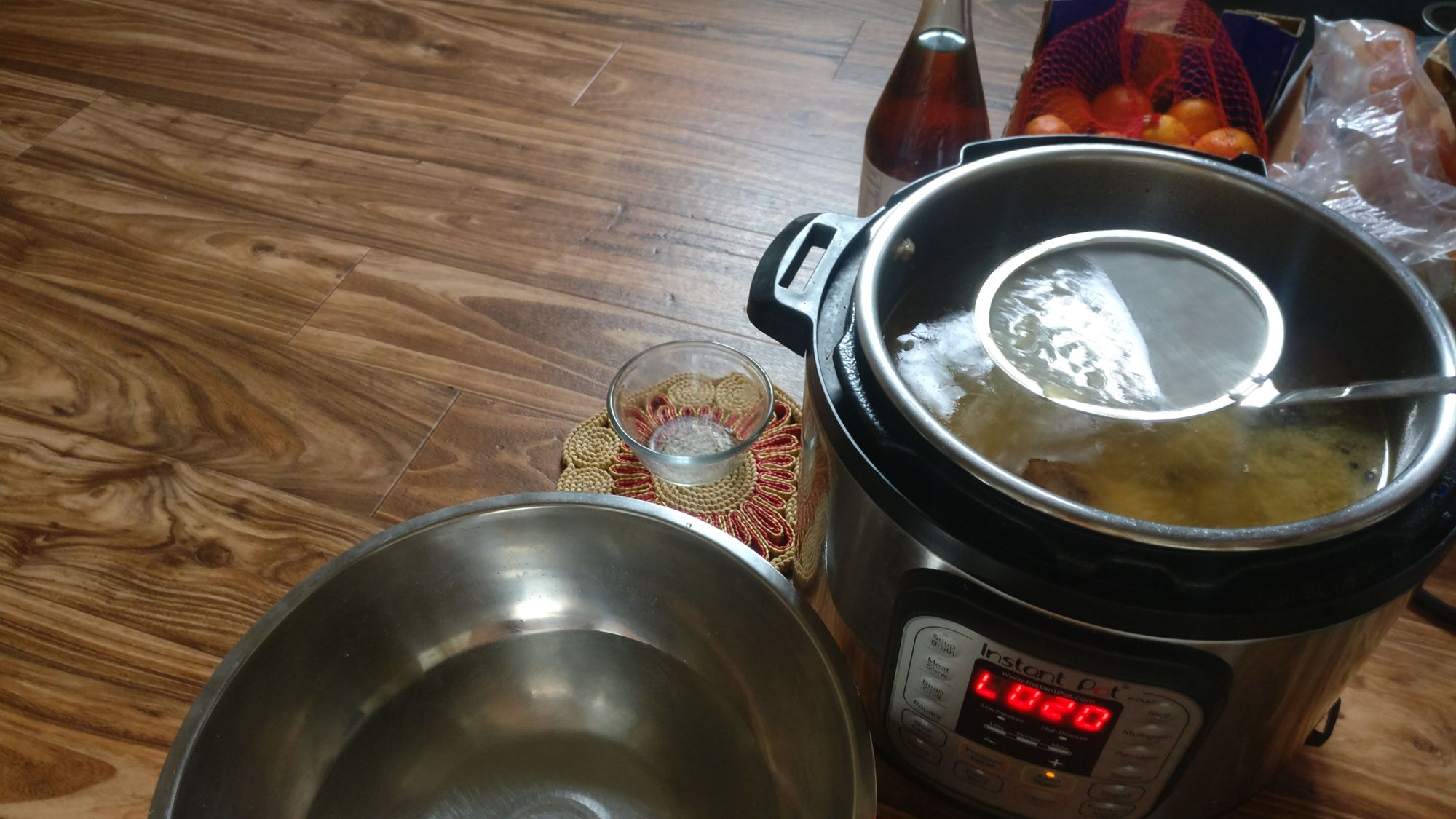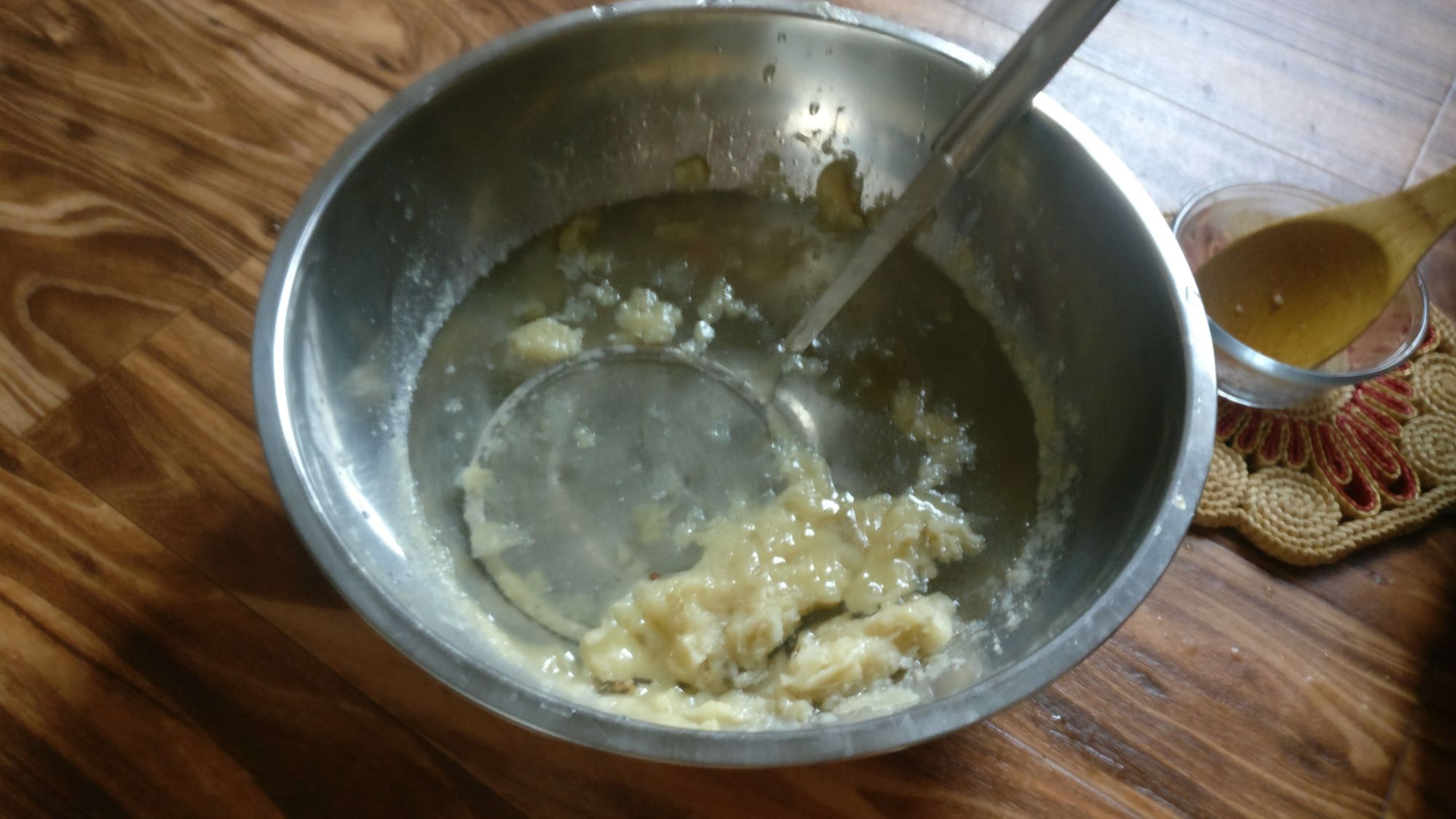 Fill the Instant Pot with more water to reach the max line. Put the lid back on to sealing--we need to cook more to get everything out of those bones.
Set to pressure cook on high for 1 hour. Allow to slow release for 15 minutes, and then quick release.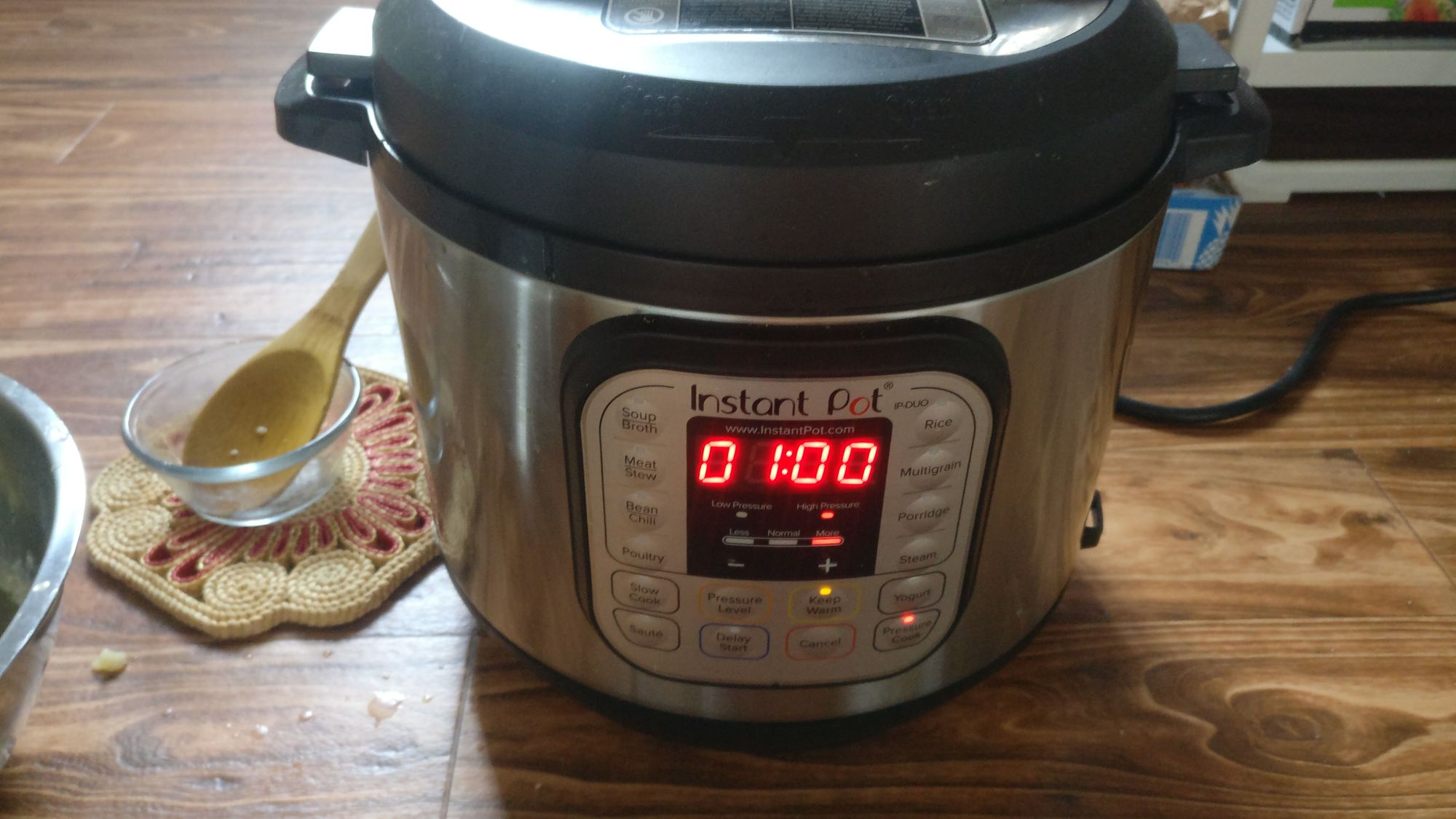 When the time is up, it's time to strain the soup!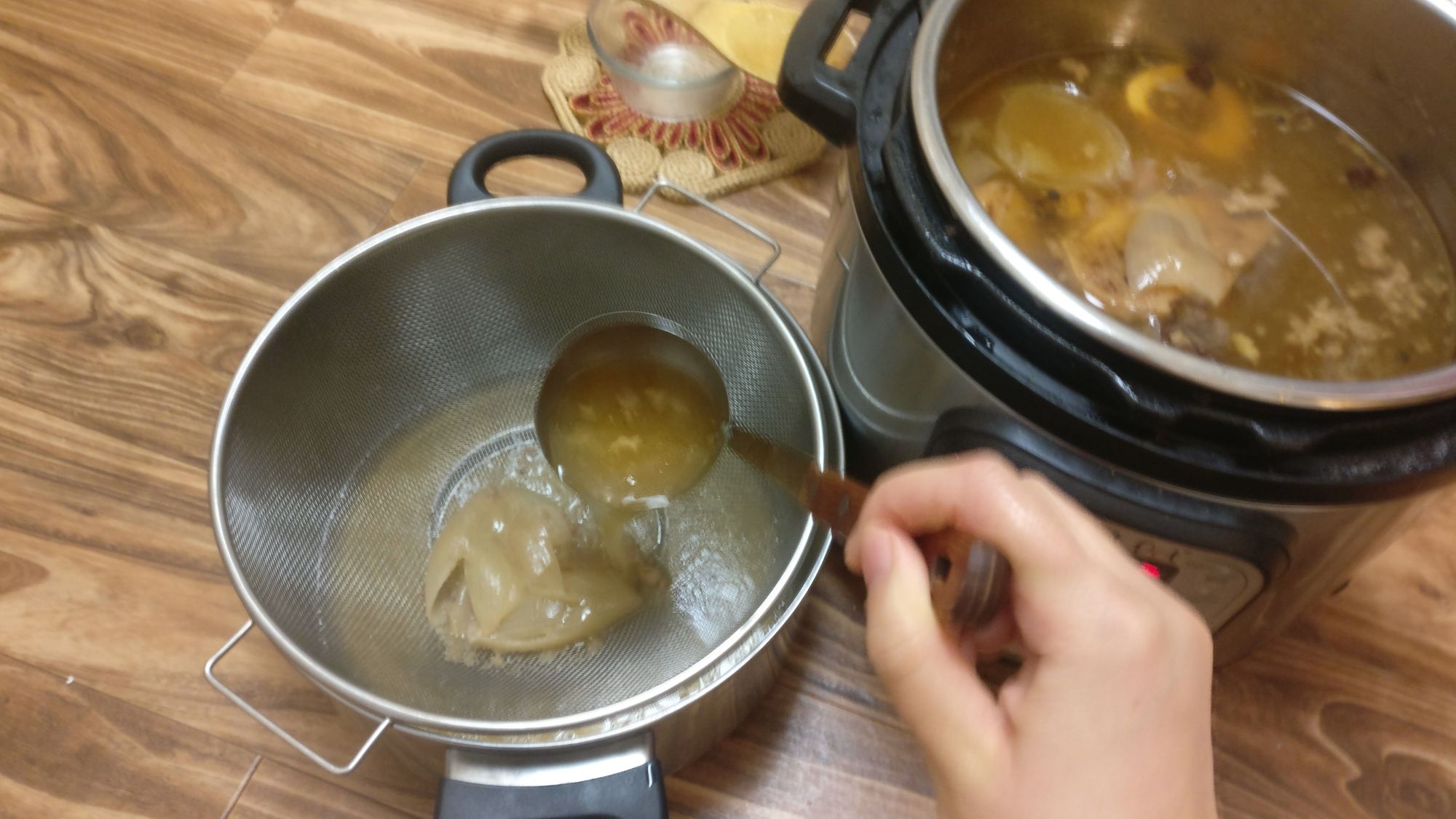 Also, chop up the brisket.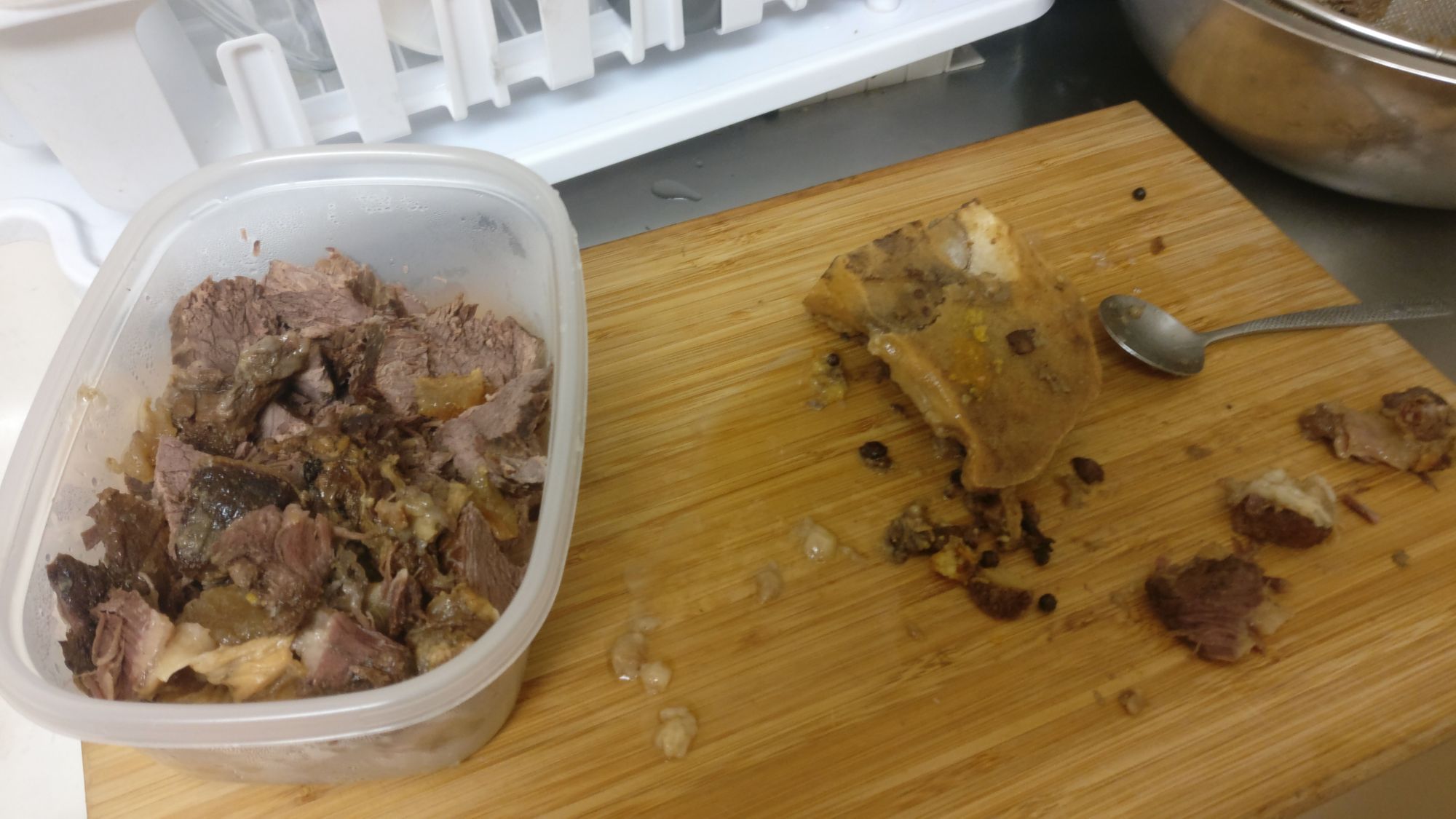 Add fish sauce, salt, and pepper to the strained soup--to taste.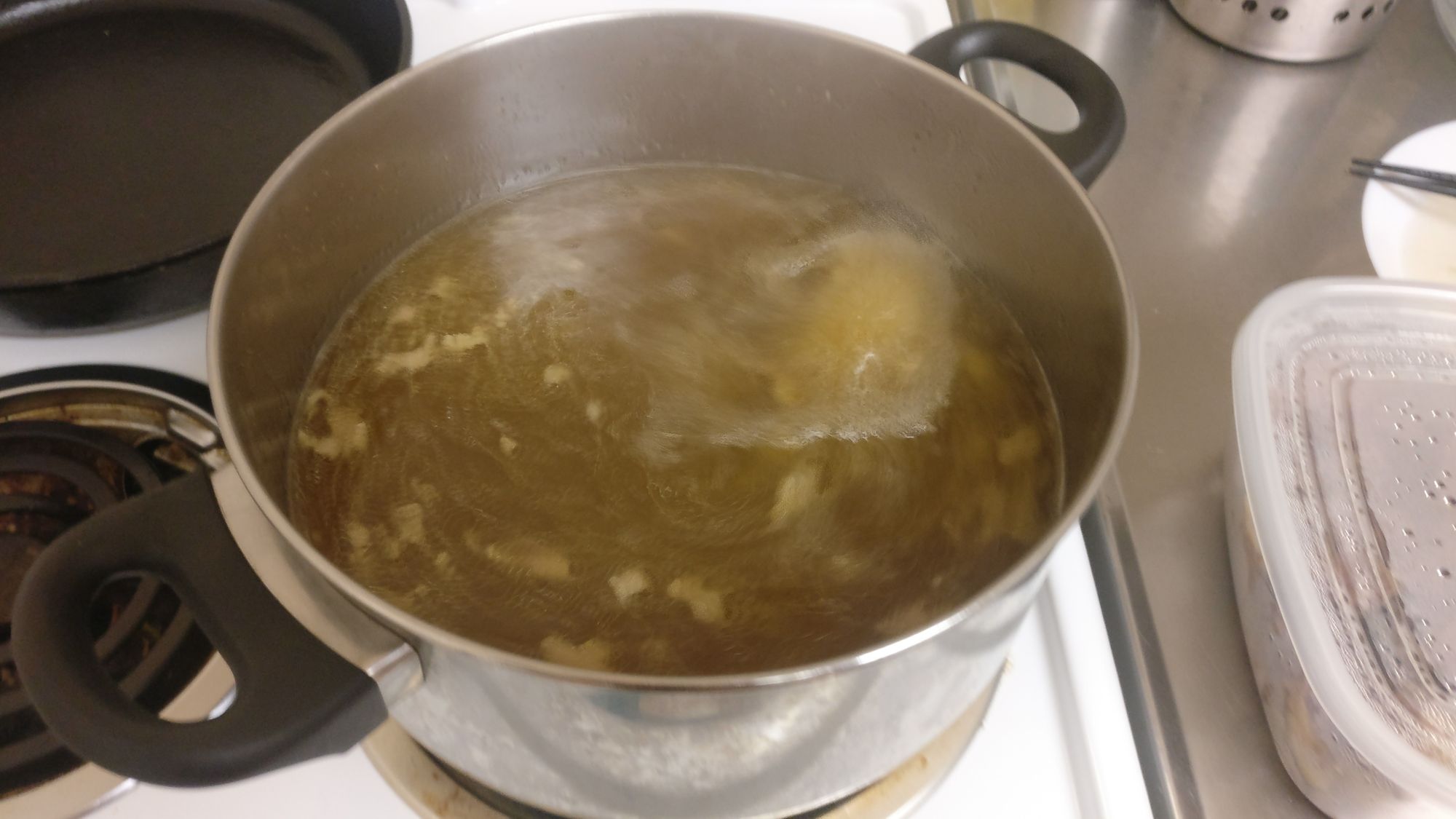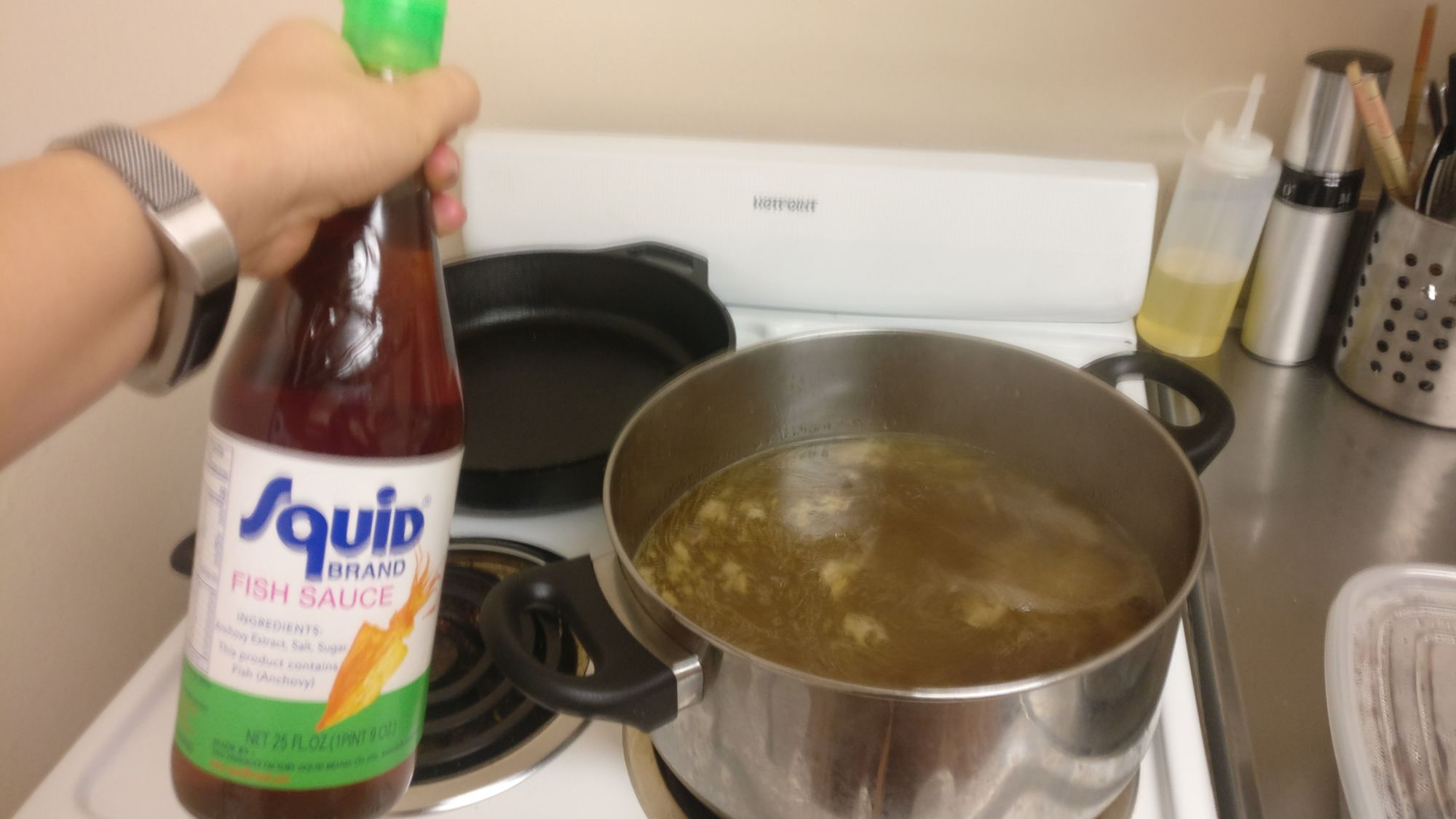 Ladle the soup over cooked pho noodles and add toppings to your liking.
Results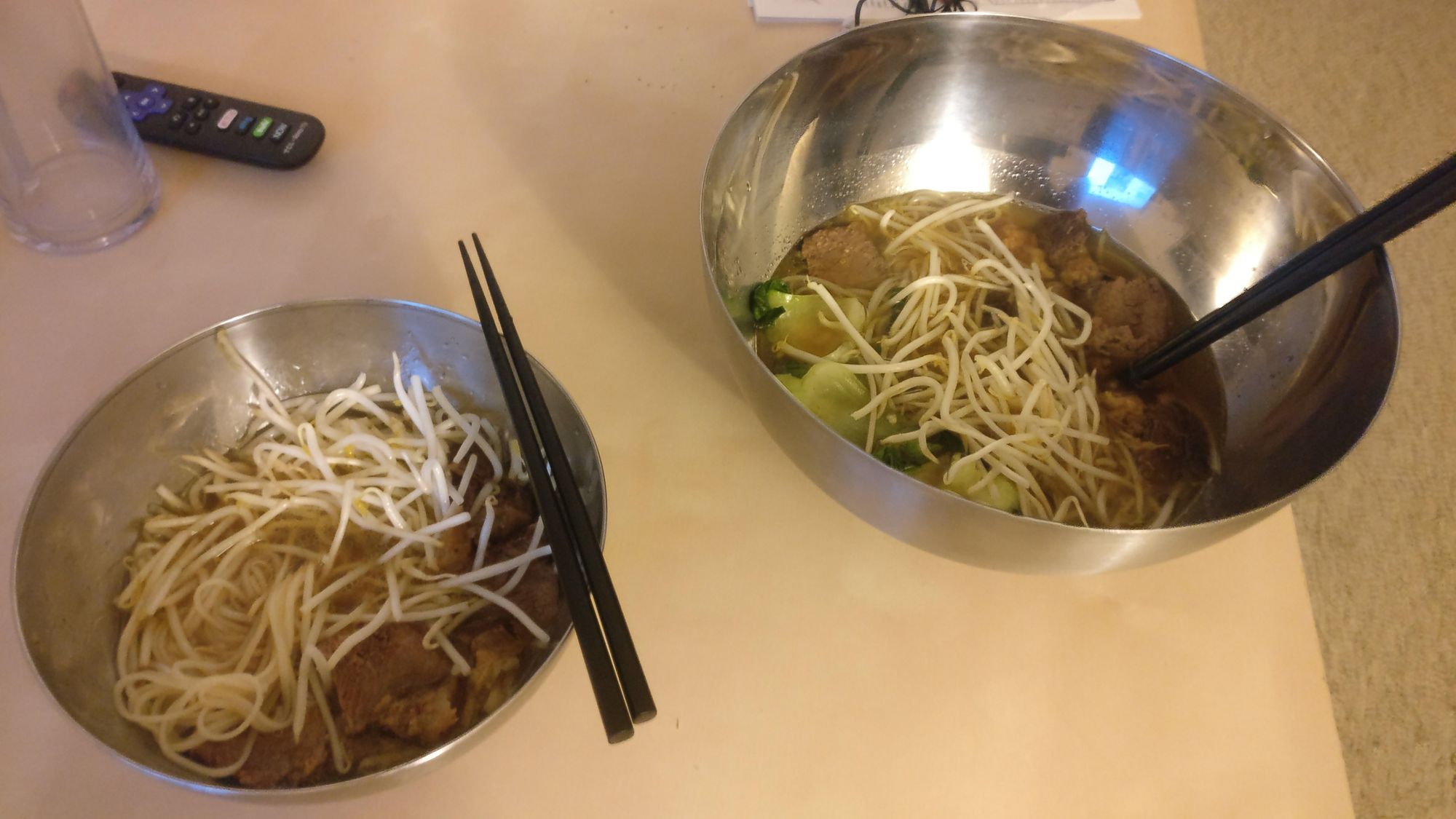 Really tasty, but I probably would not make again. Pho is already pretty affordable, and I'm not sure if the cost + time effort to make it at home is worth it.
We got a few meals out of this and had plenty of great bone broth to drink though!