Instant Pot Black Bean Soup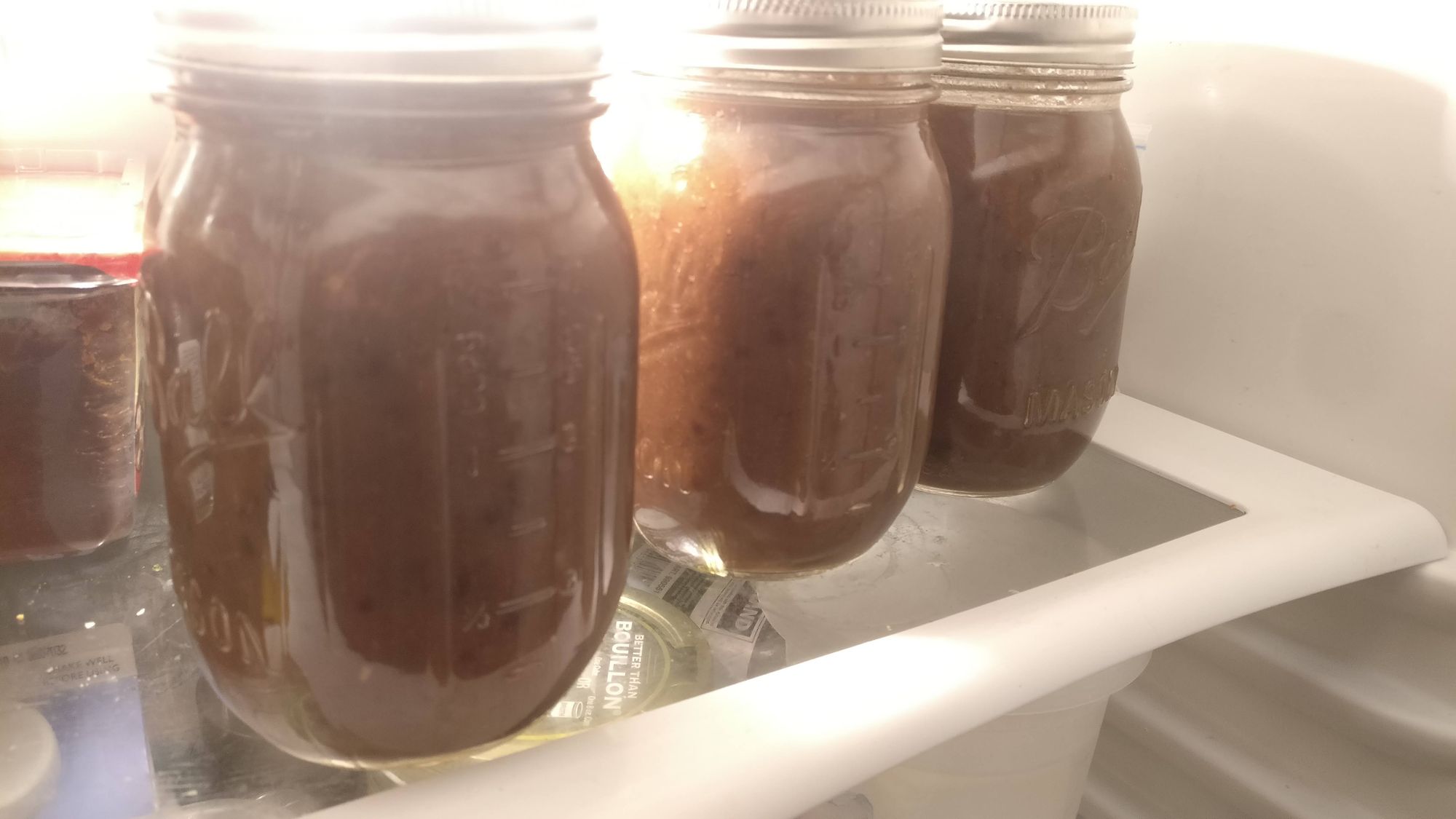 It looks like someone had some bad diarrhea, but I promise it tastes good.
---
Ingredients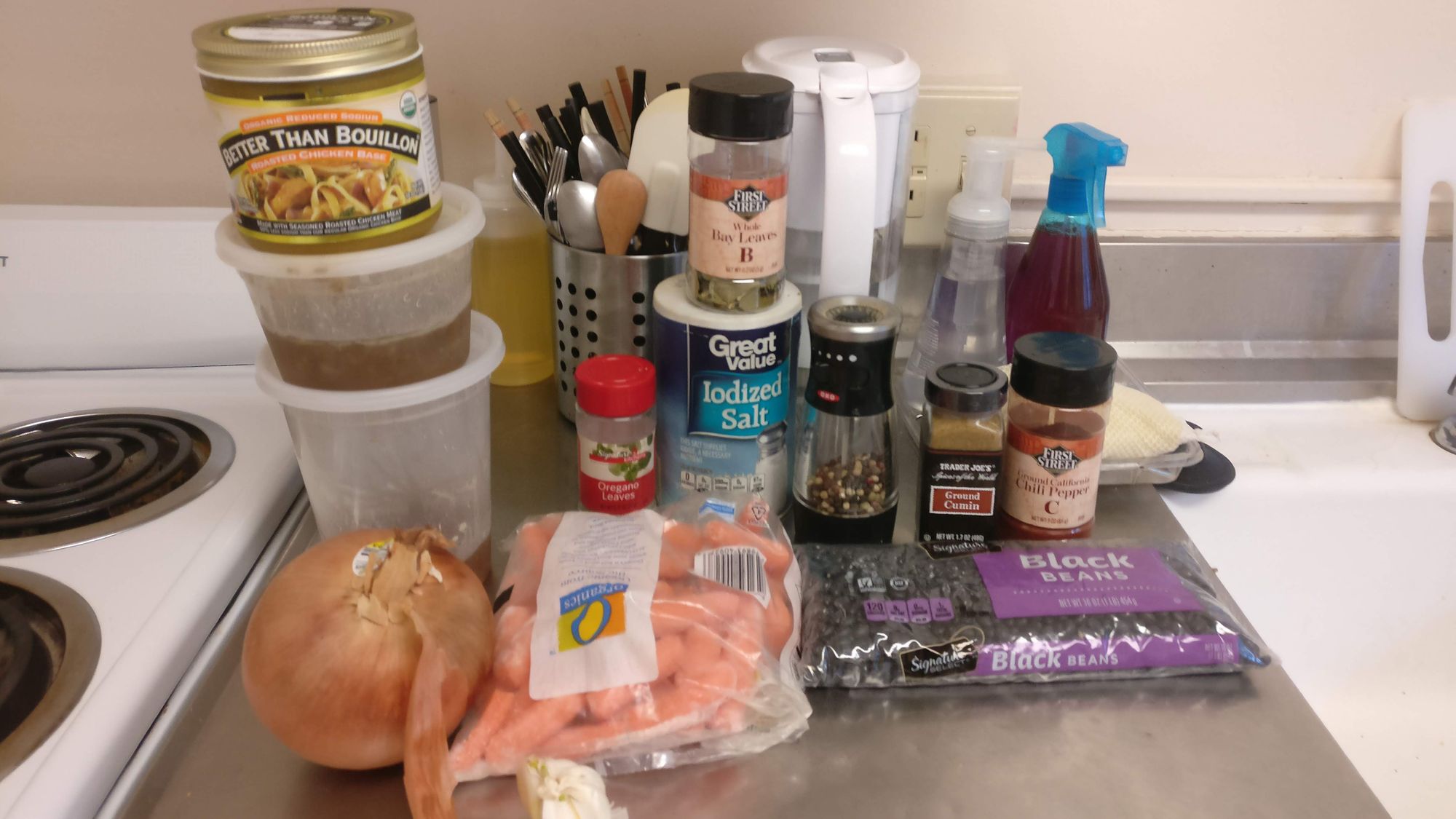 1 onion
5 cloves garlic
totally optional--as many handfuls of carrots as you desire (I had these in the freezer, so was trying to get rid of them)
4 tsp chili powder
1.5 tsp cumin
1.5 tsp dried oregano
1 bag dried black beans (~2.5 cup)
2 bay leaves
salt and pepper to taste
7 cups water or stock
Methodology
Mince the garlic.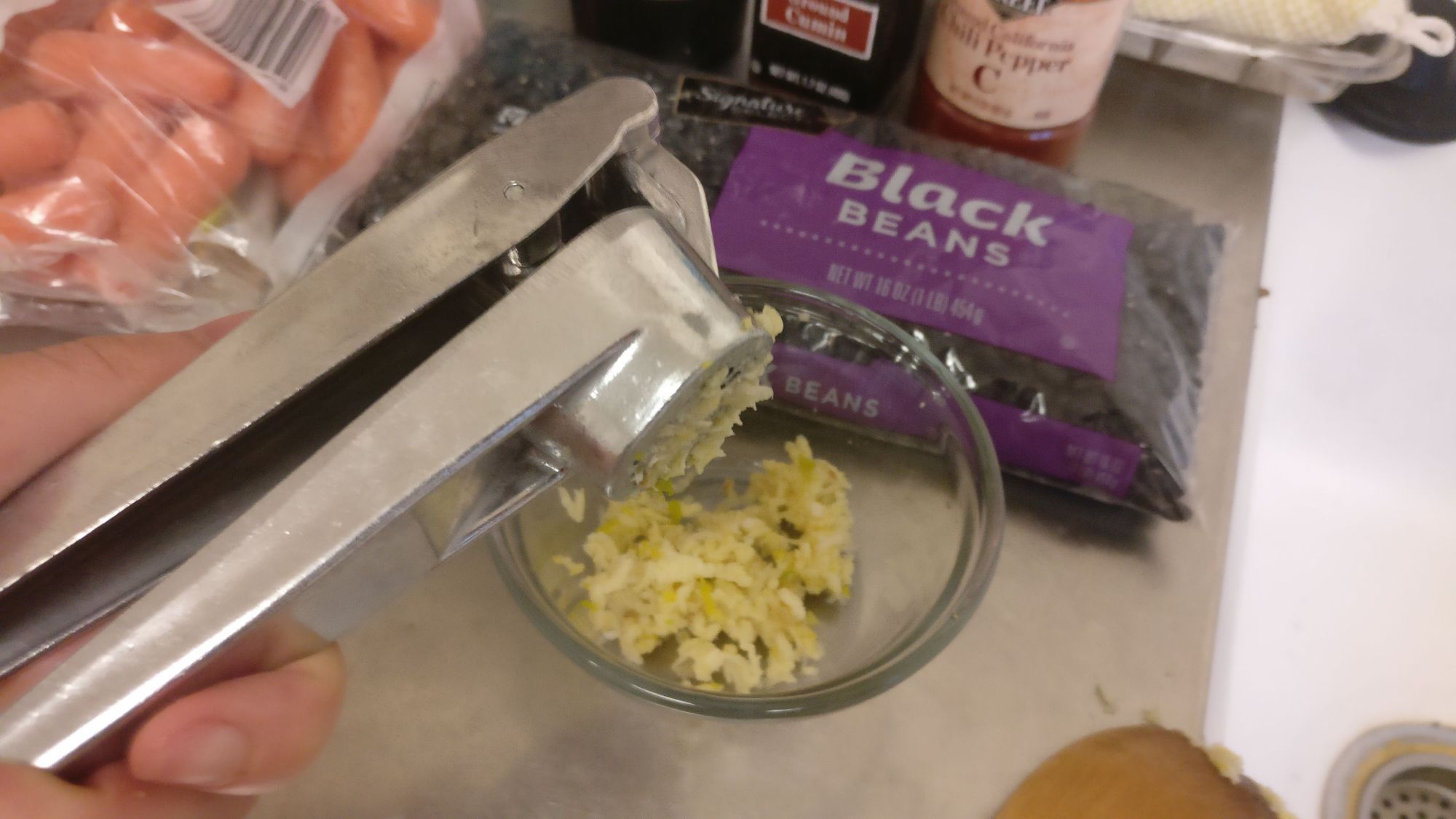 Chop up the onion.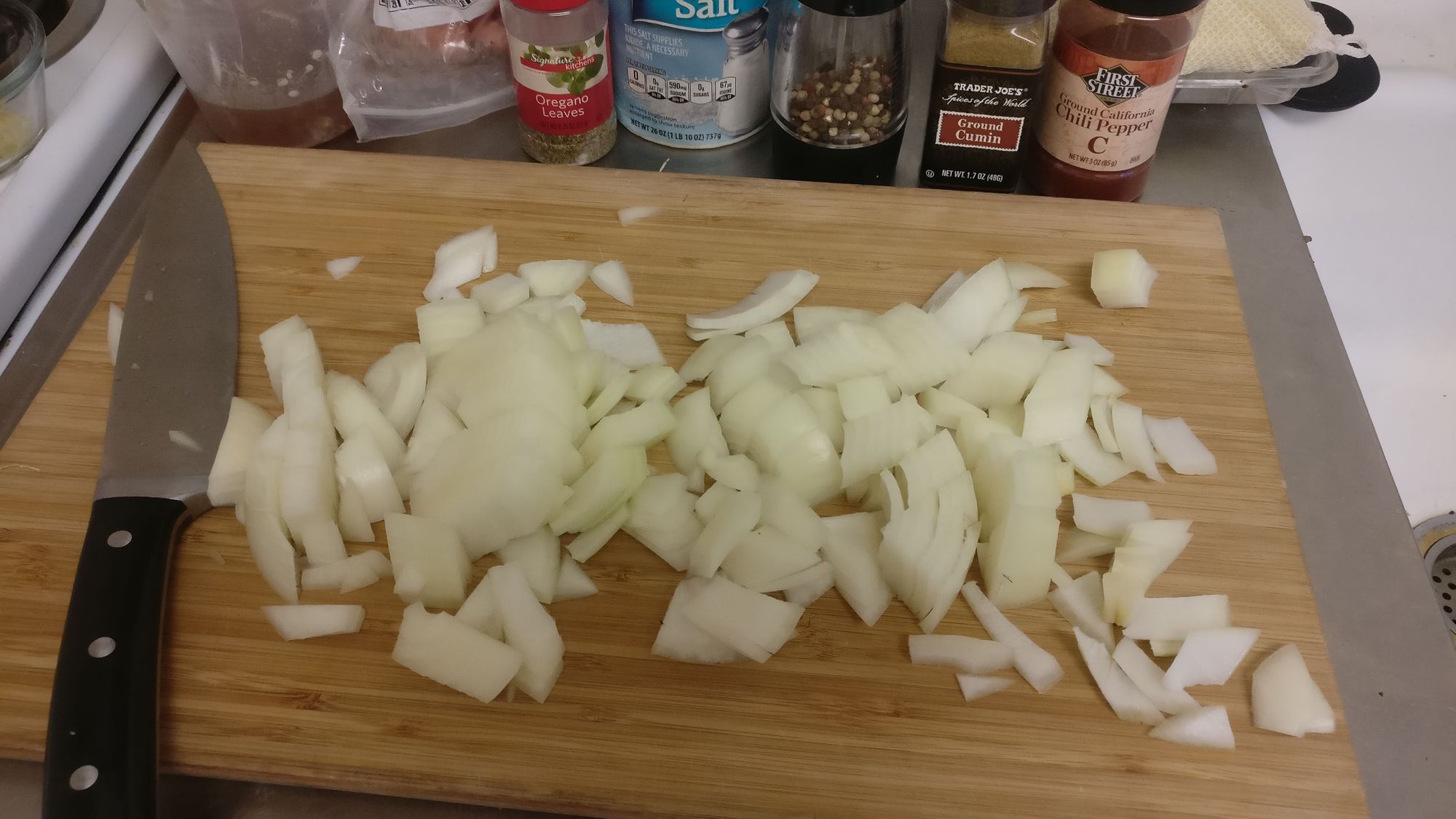 Set the Instant Pot to saute with some oil. Add in the onion and garlic to start to soften things.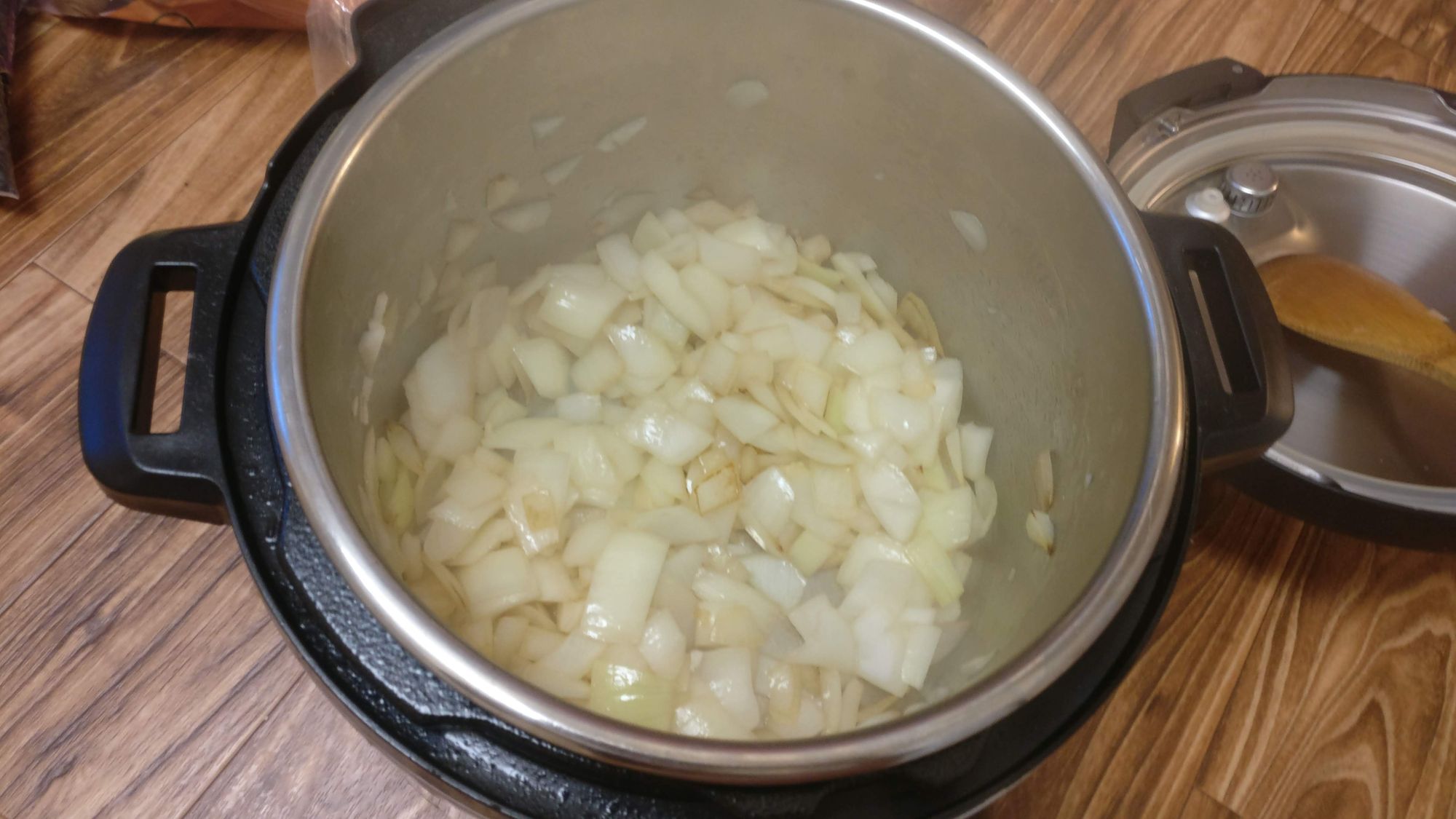 At this point, add in any other veggies. In my case, I was trying to use up some carrots I had.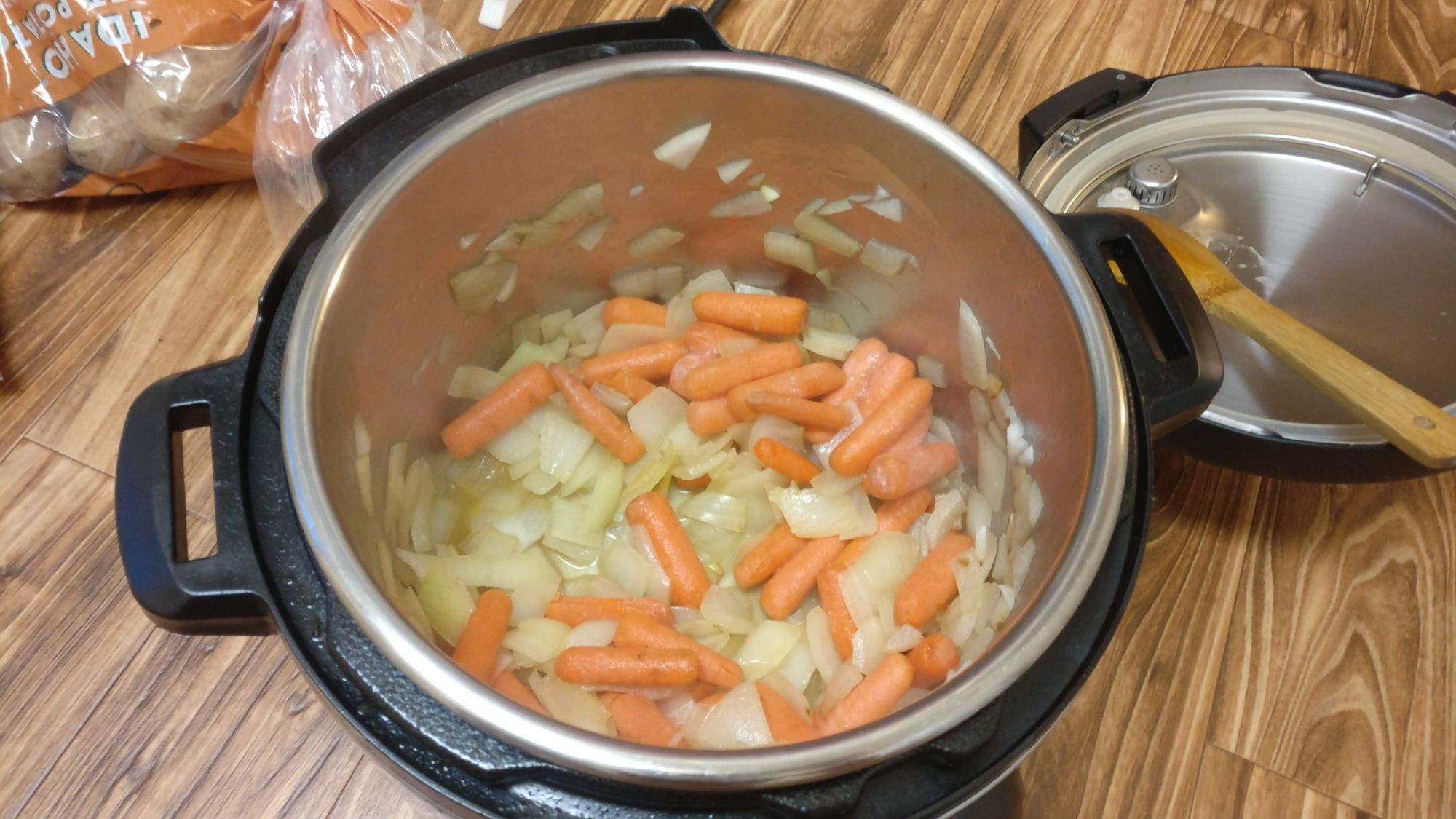 Toss in all the spices and mix around.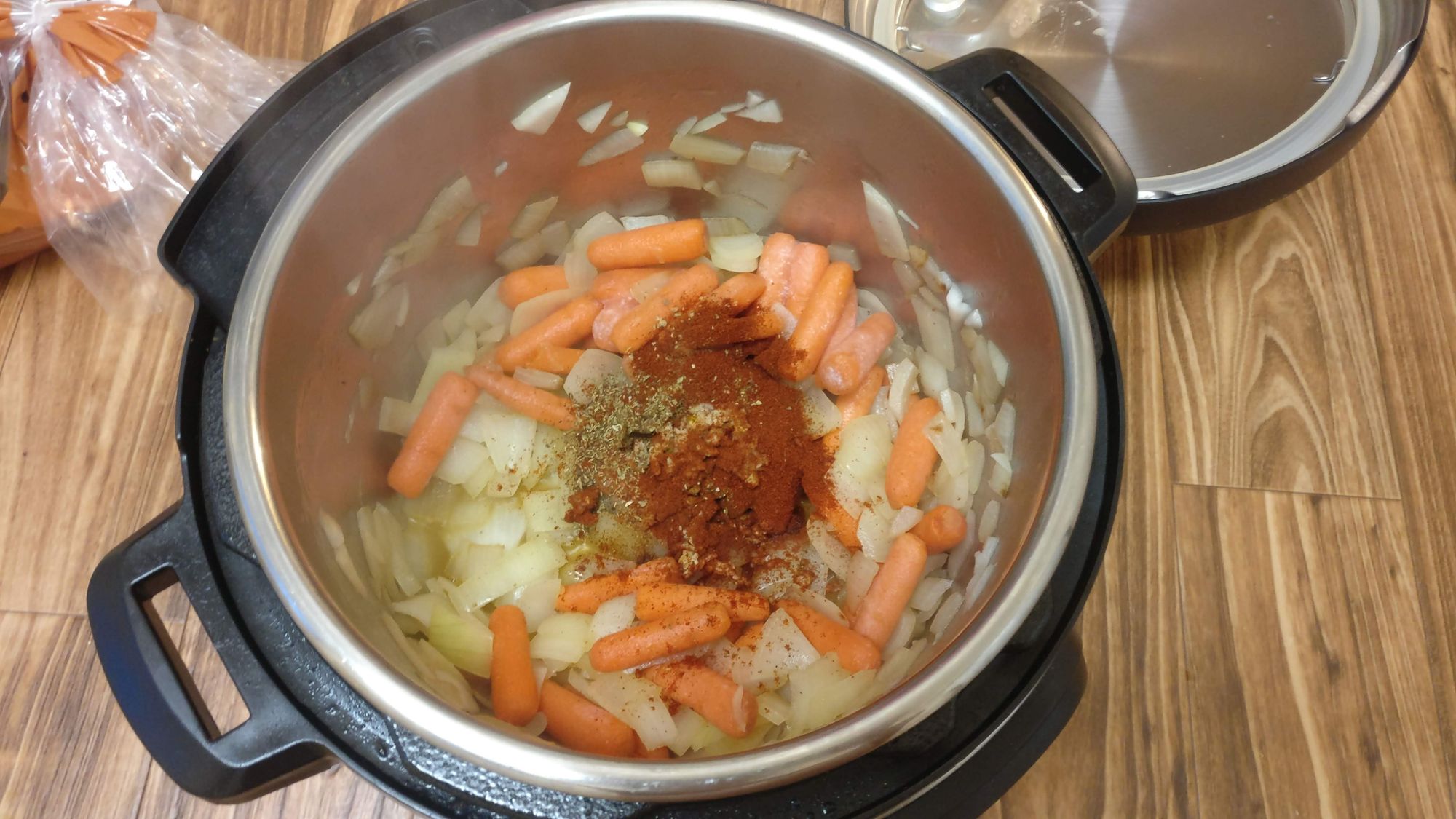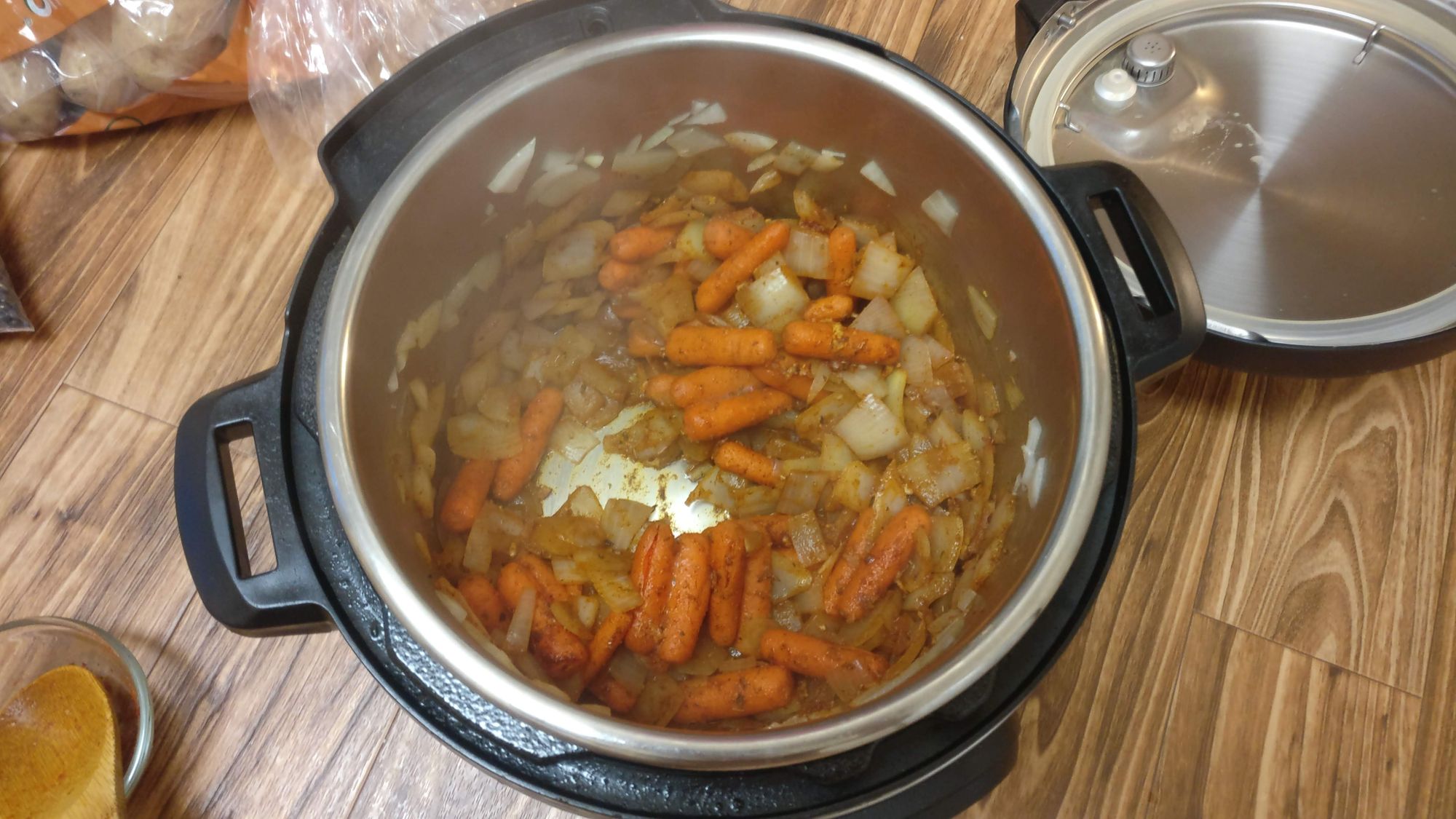 Add the stock or water. Again, I had some frozen stock that I decided to use, supplementing with some Better Than Bouillon.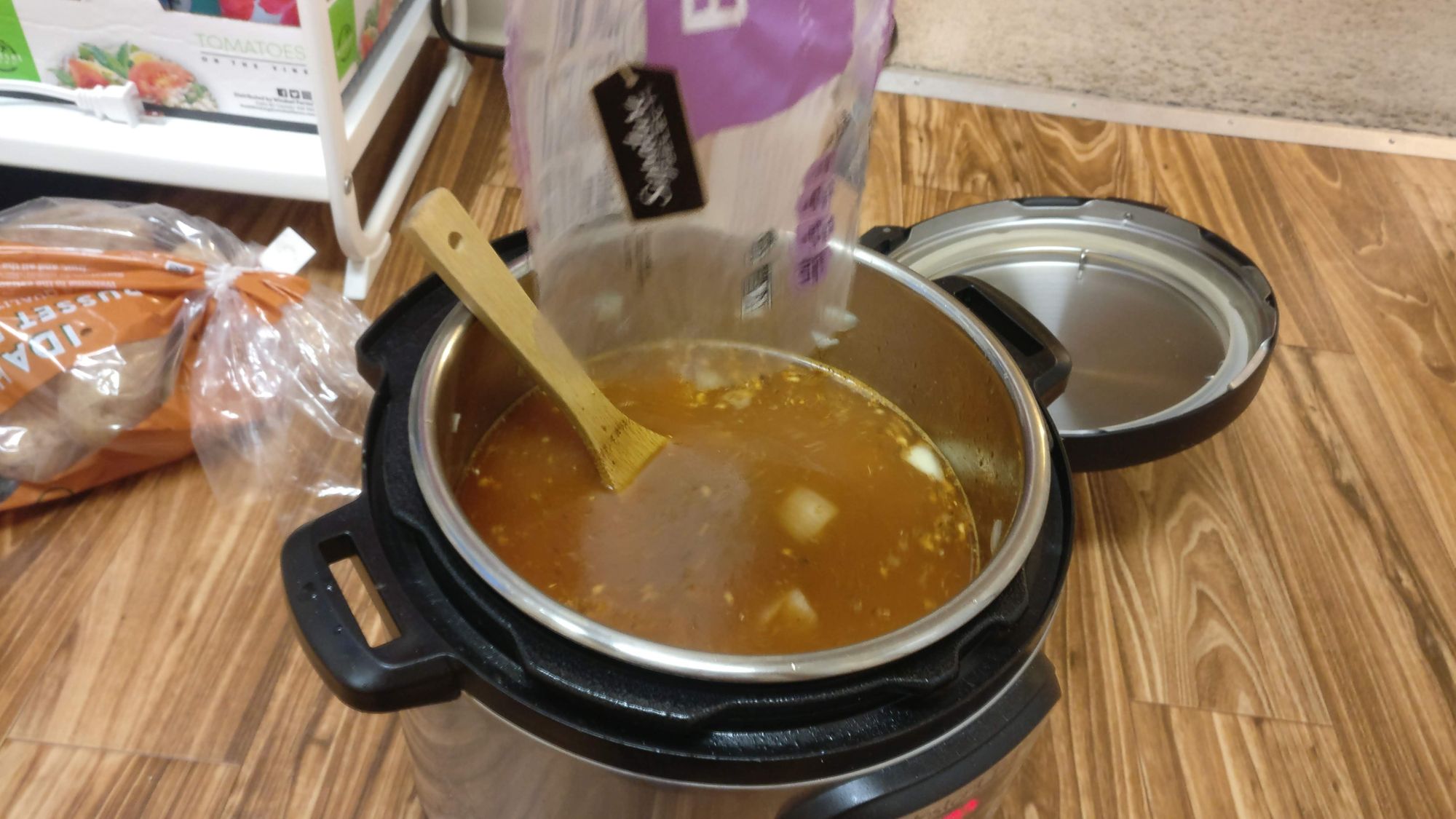 Add the bay leaves.
Seal the Instant Pot and pressure cook for 1 hour.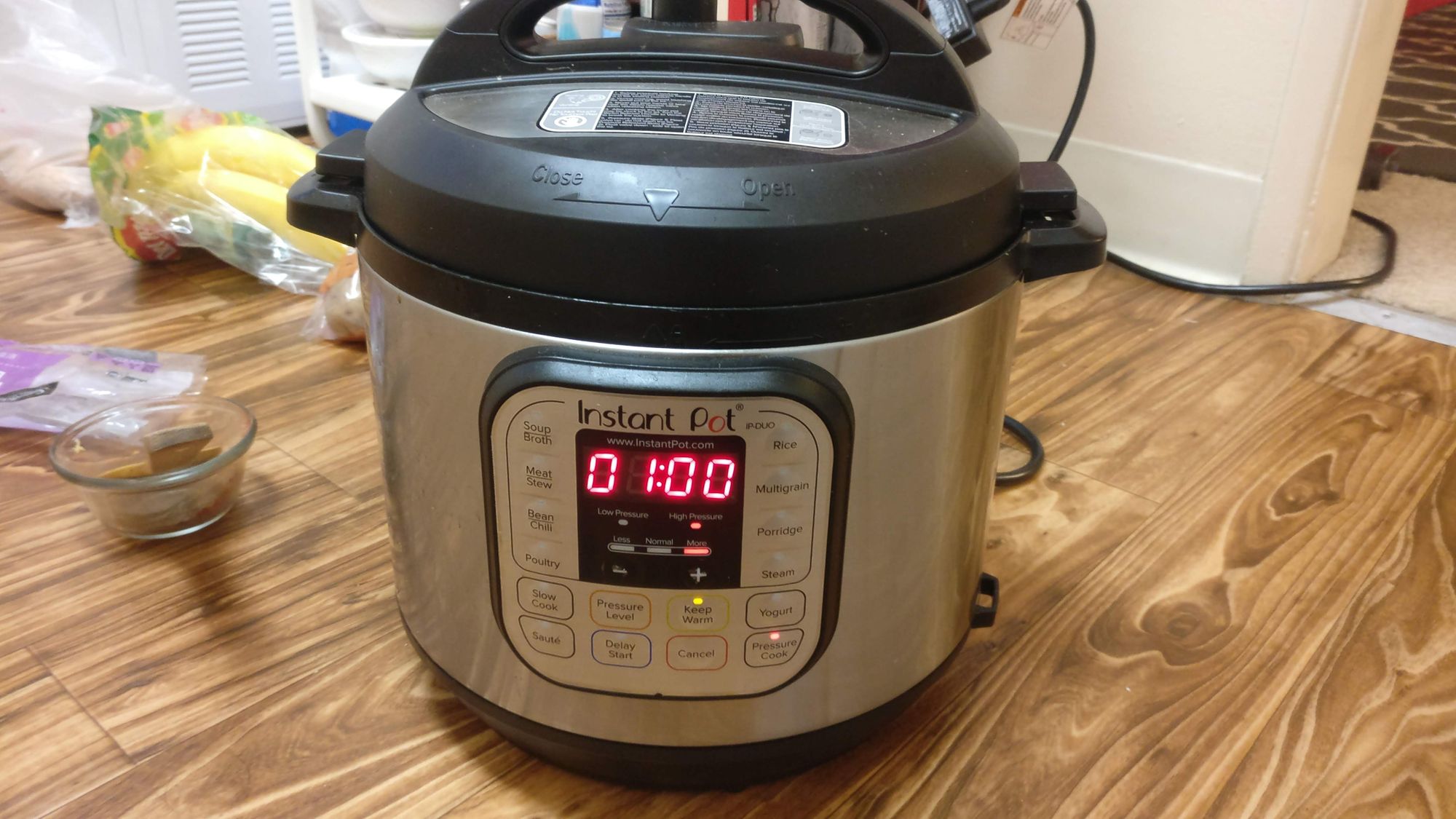 When done, quick release, and you'll get to see this beauty.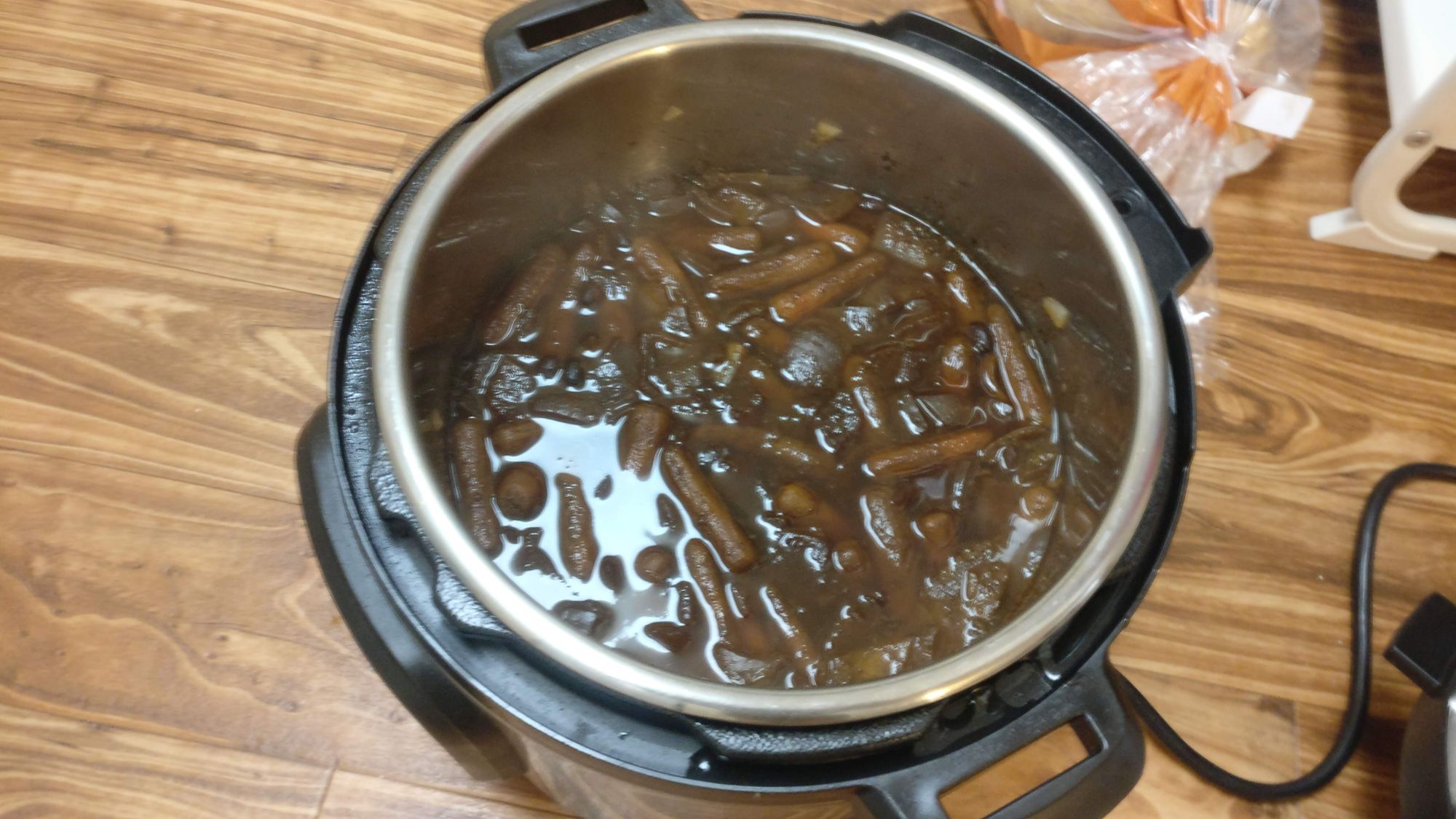 Pull out some of the beans--1 cup is good.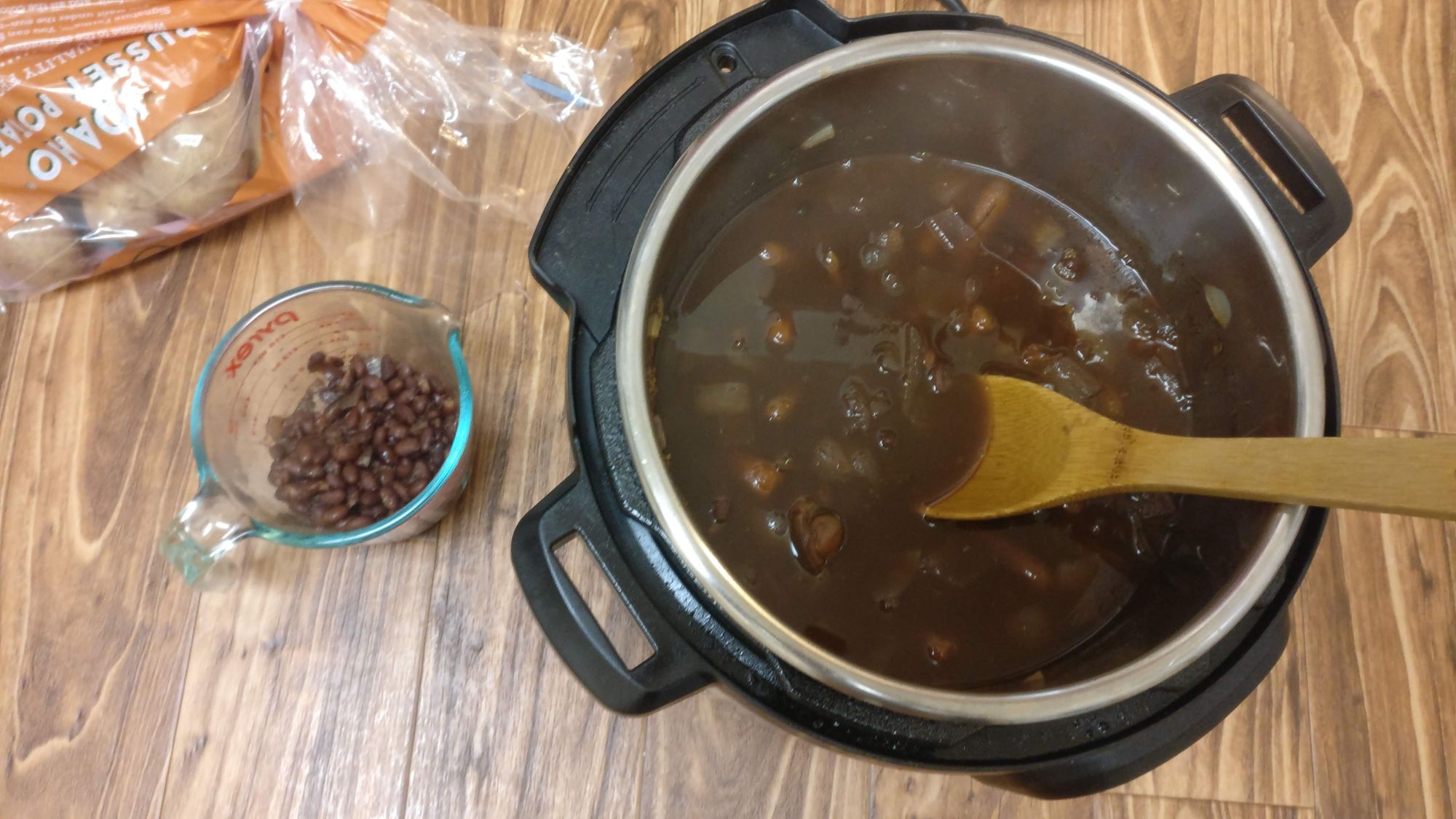 Blend the rest of the mixture.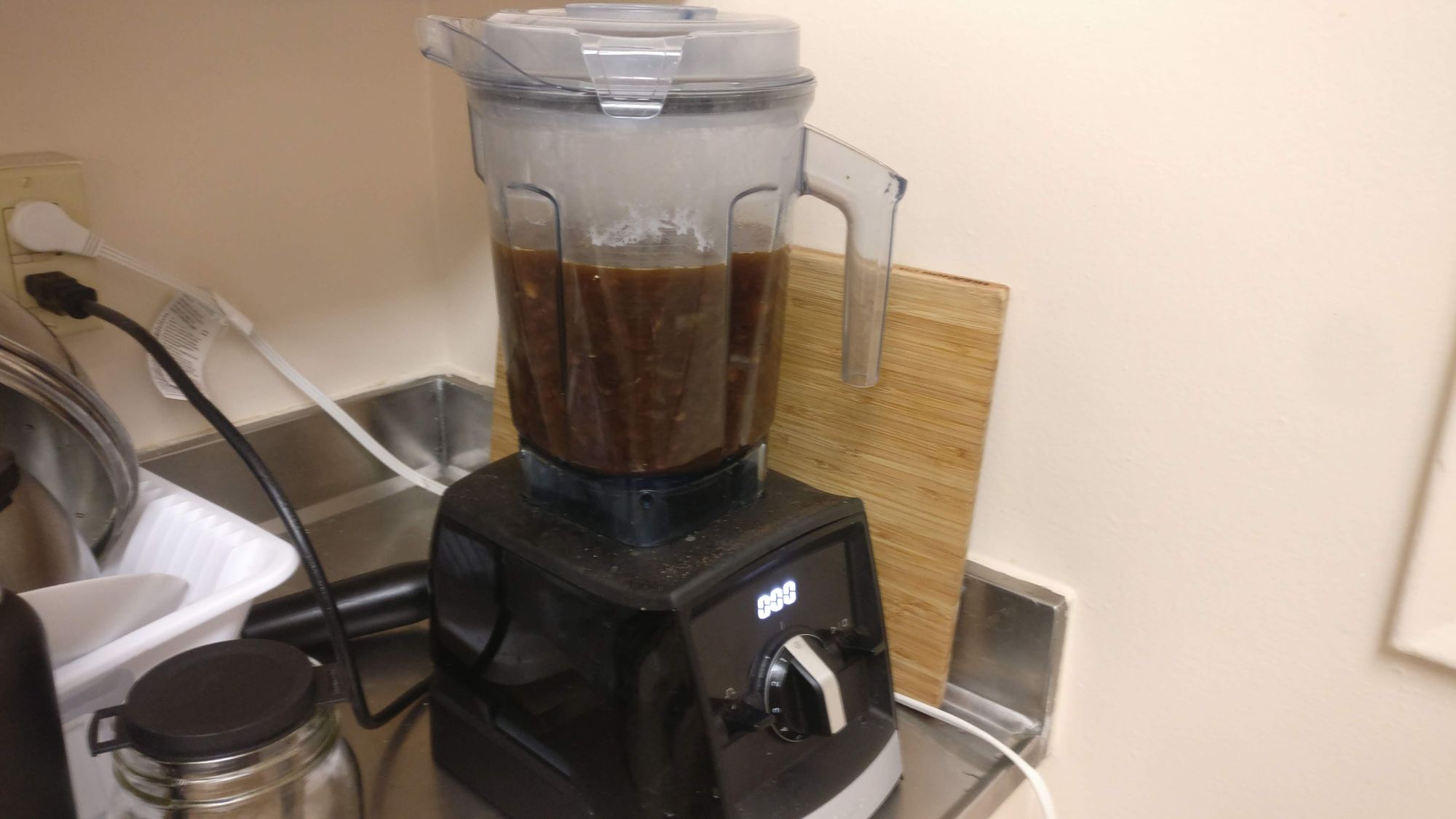 Add the beans back in for some texture and reassurance that, yes, this is black bean soup. Serve up or put away for meal prep.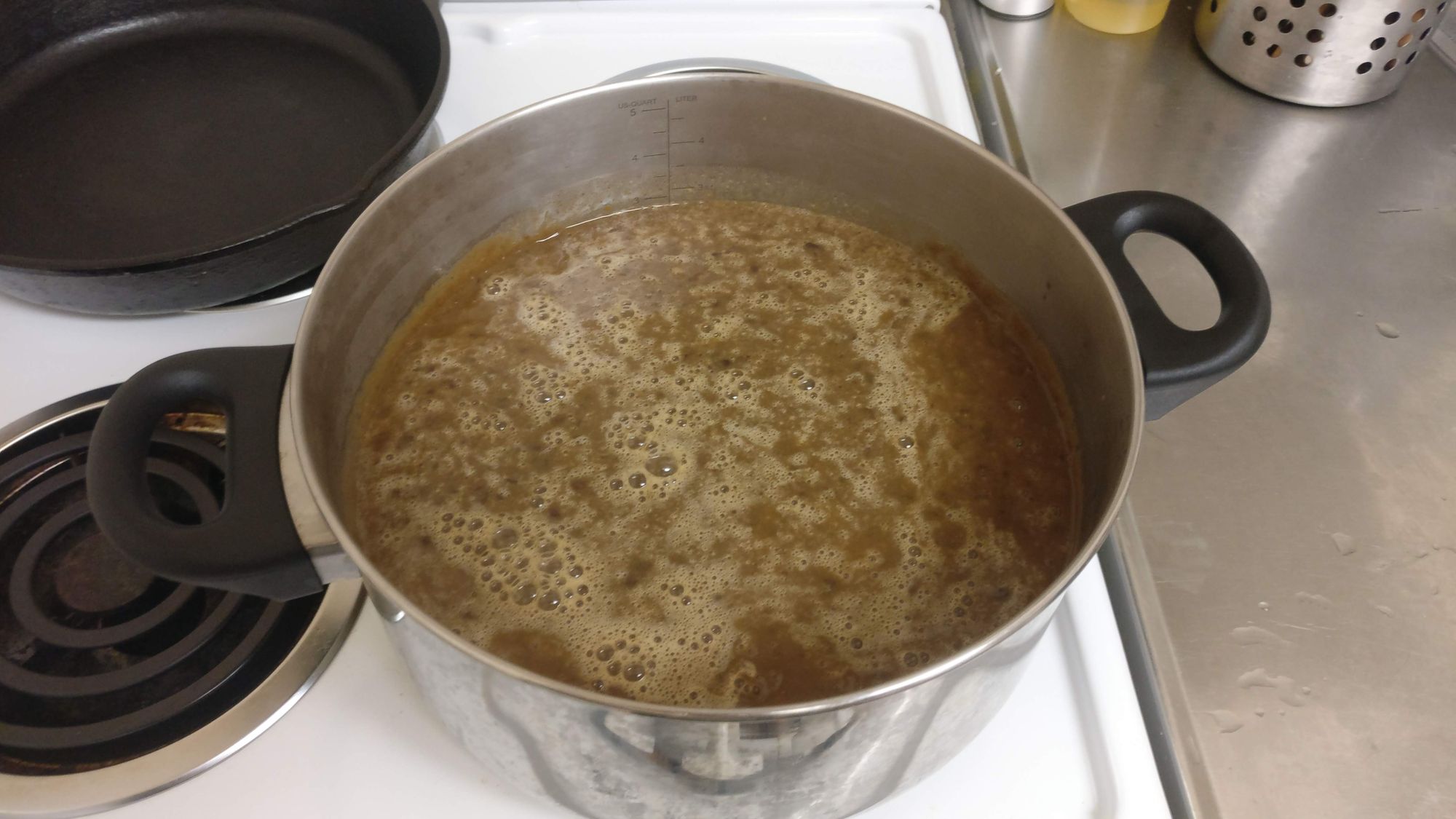 Results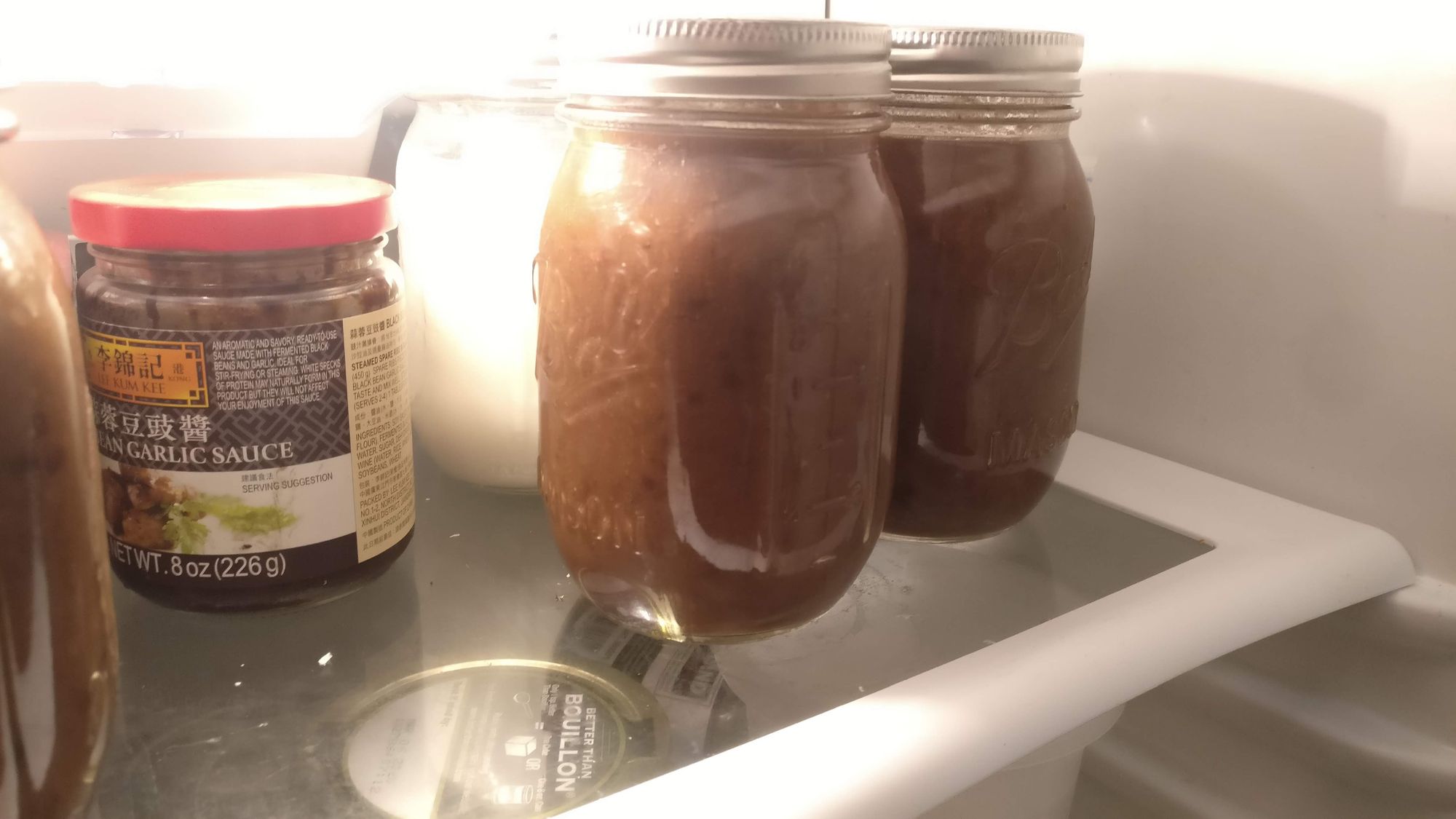 Looks pretty gross, but it's super flavorful with all the spices. It's a little hard to eat out of a mason jar, so towards the end, I started taking it down like a smoothie, lol.
It's a really cheap and low-effort meal to make to get some easy protein and fiber!