Instant Pot Butter Chicken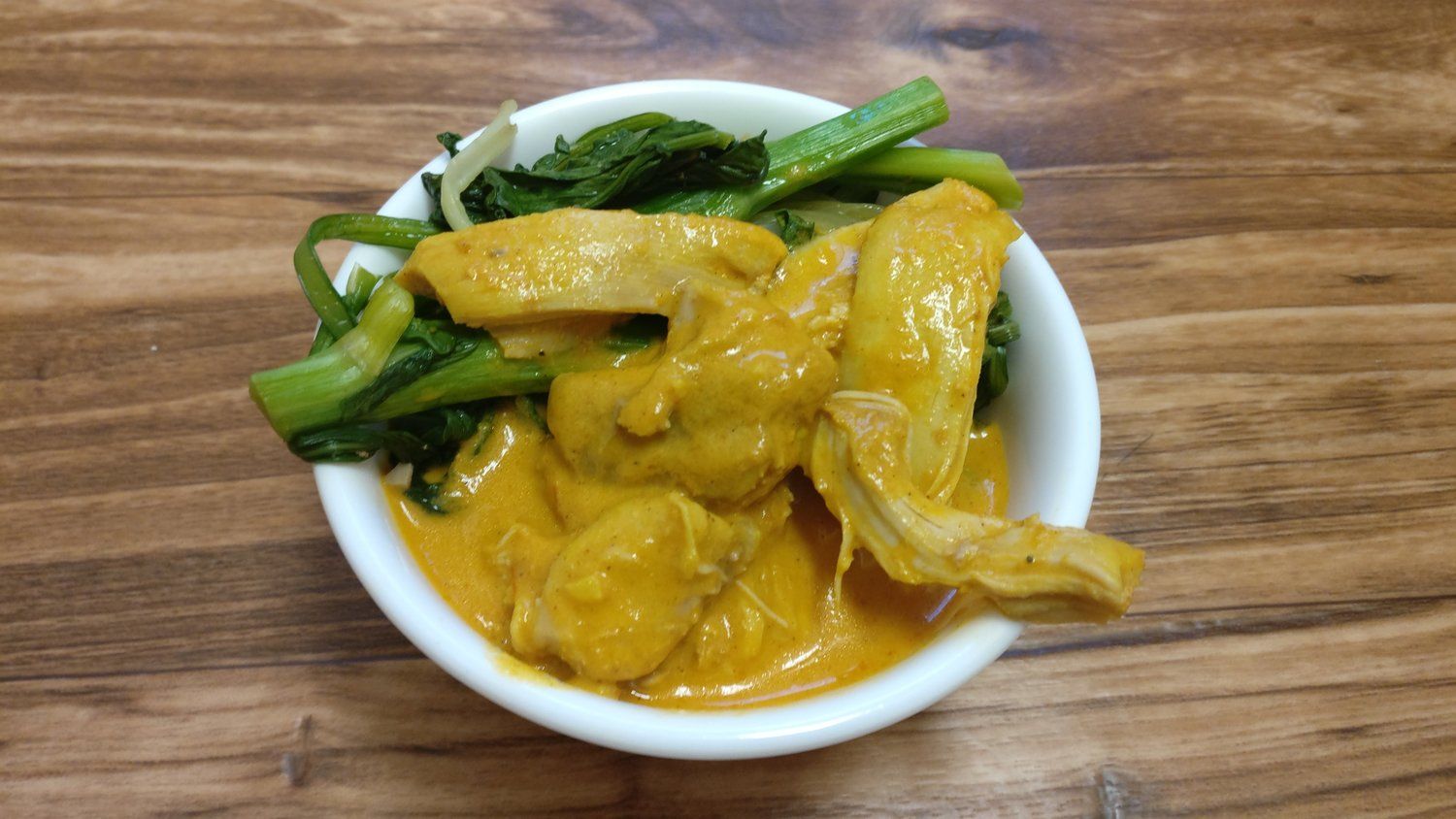 Praise be! As of roughly a 1.5 months ago, I am now the proud owner of an Instant Pot. You can expect to see more recipes using that coming...if I remember to take photos...
Anywho, the SO lives for butter chicken and after the lessons from the Skinny Chicken Tikka Masala, we decided to commit to creating a full-fat butter chicken.
---
Ingredients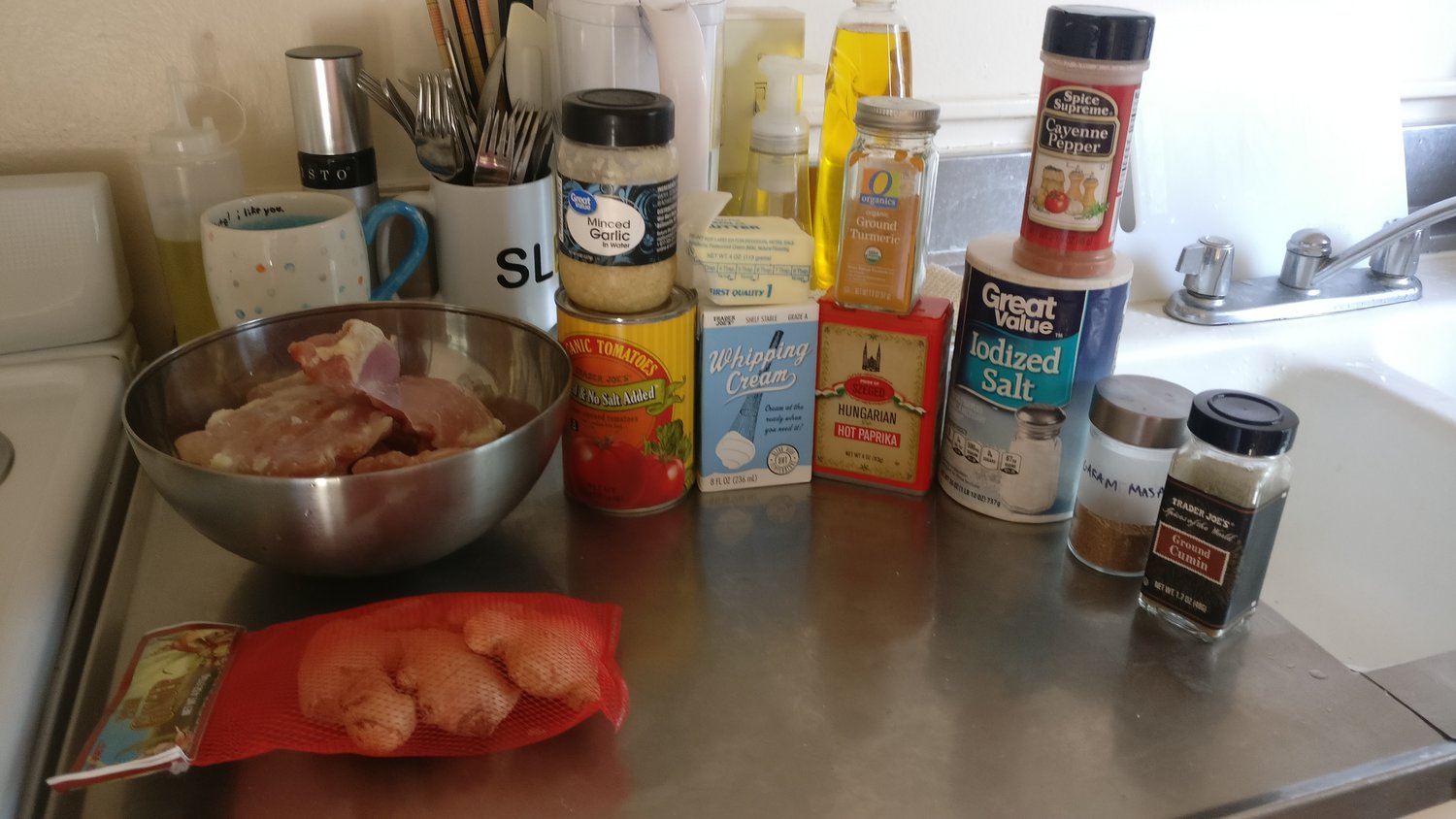 1 lb boneless chicken thigh
1 14oz can diced tomato
6 cloves minced garlic
2 tsp minced ginger
1 tsp tumeric
1/2 tsp cayenne
1 tsp paprika
1 tsp salt
1 tsp garam masala + an extra 1 tsp to add at the end
1 tsp cumin
3 tsp butter
4 oz whipping cream
Methodology
Mix everything in the Instant Pot EXCEPT FOR the garam masala, butter, whipping cream, and chicken. We want to let the spices get to know each other.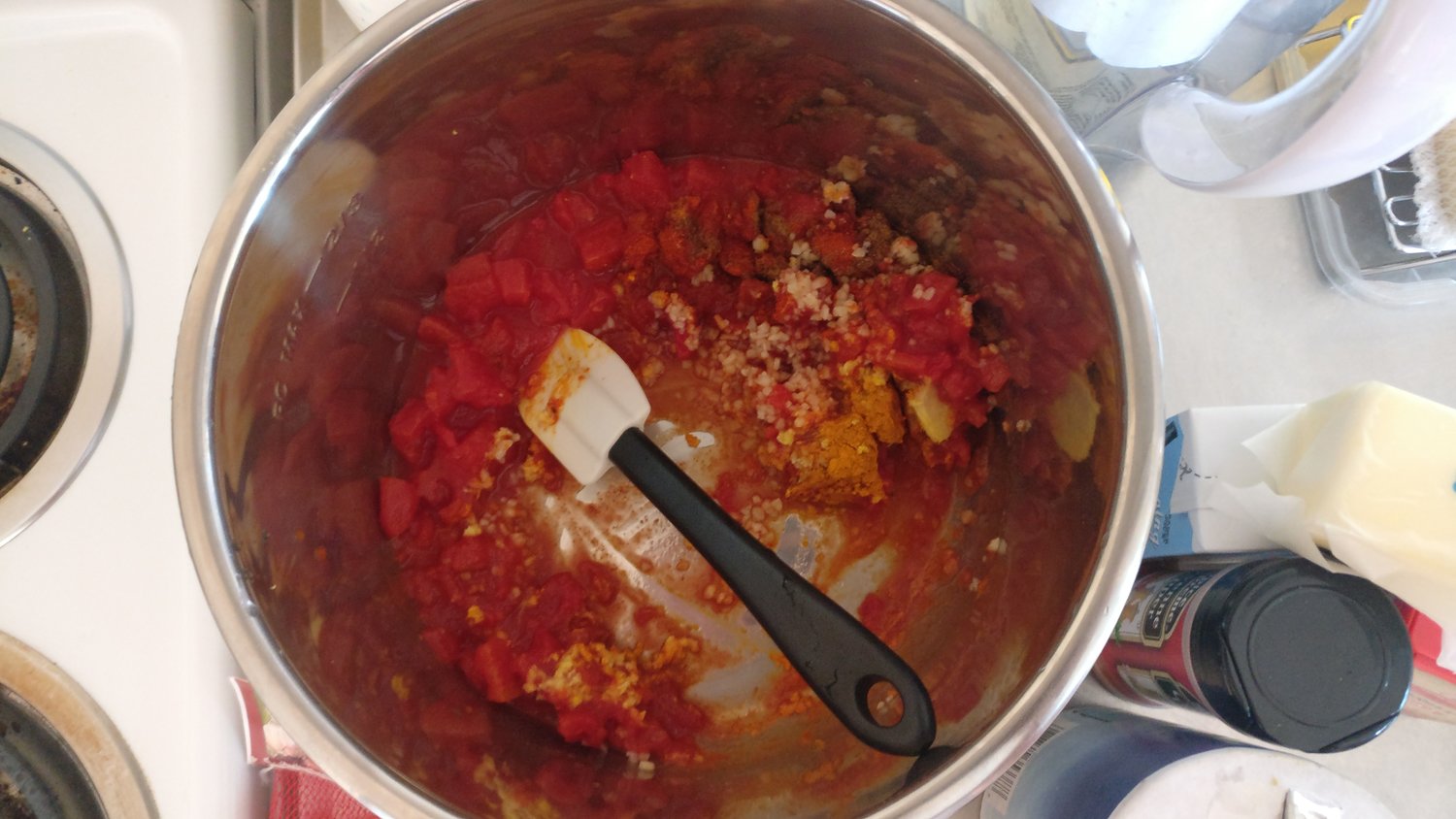 Toss in the chicken and try to cover it all in the sauce.
Bless the Instant Pot for giving us the power to cook frozen meat without needing to defrost.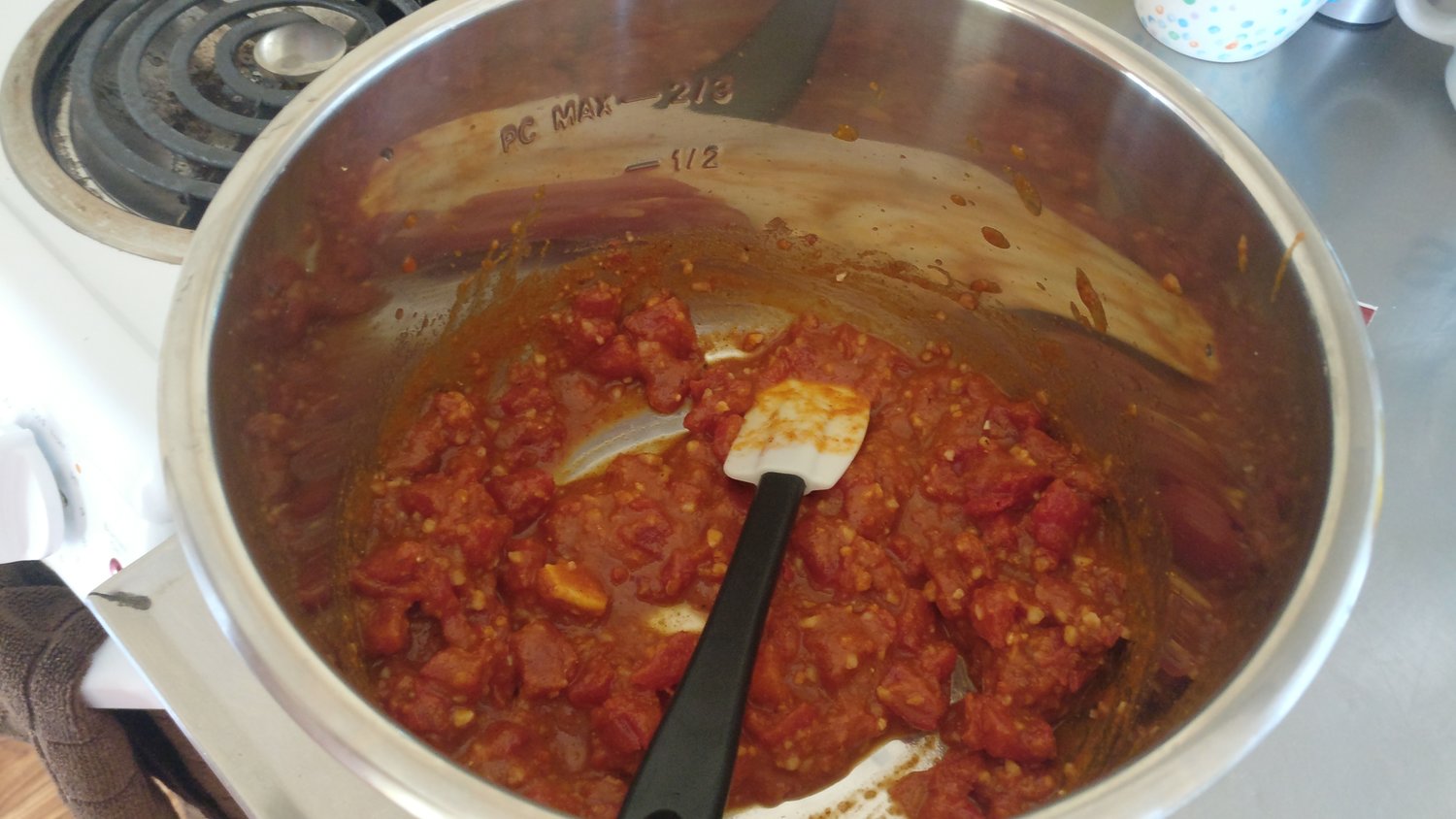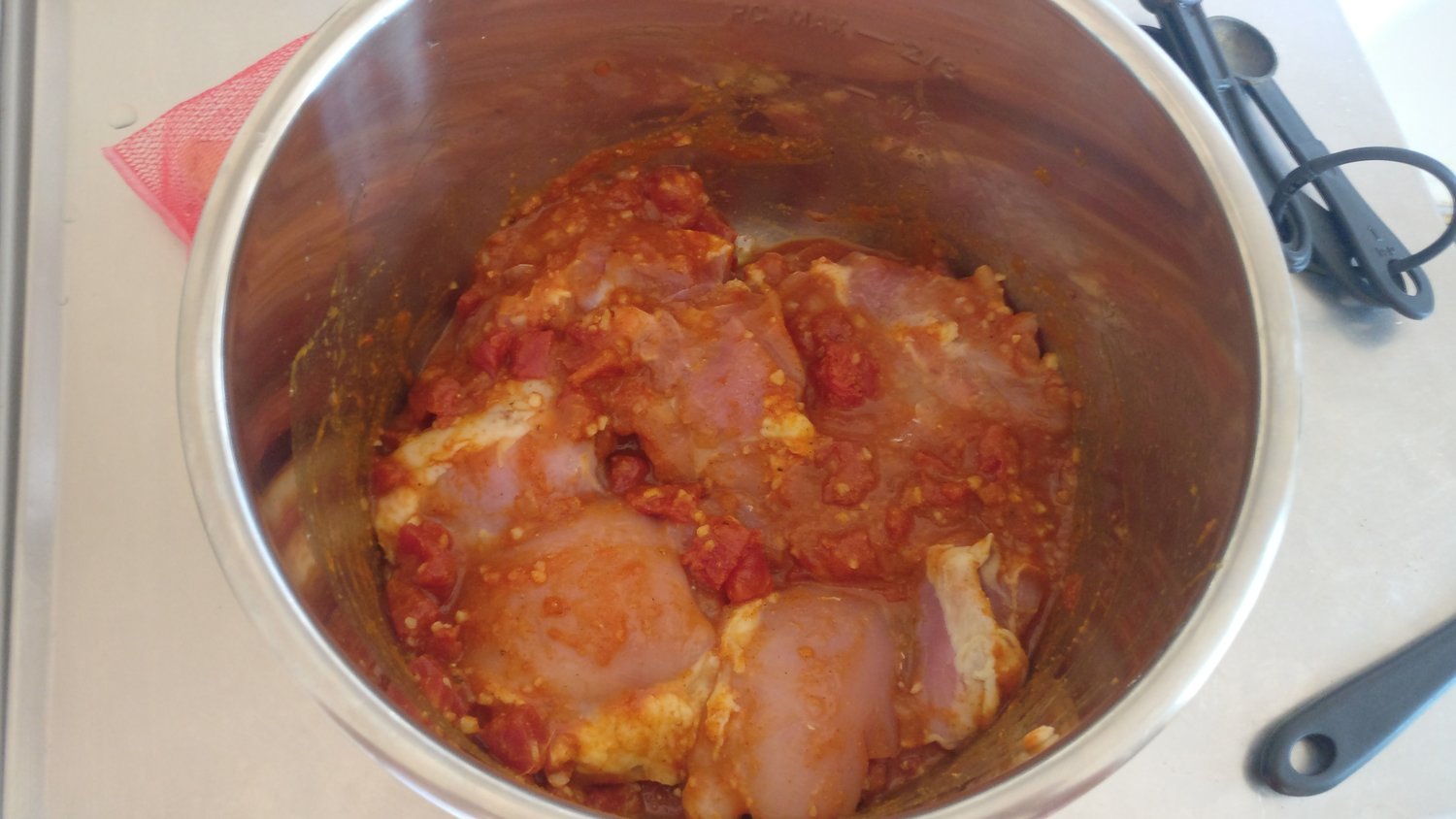 Pop on the lid and make sure it is on SEALING.
Pressure cook on high for 11 minutes (a little less if your chicken isn't frozen) and then natural release for 10 minutes.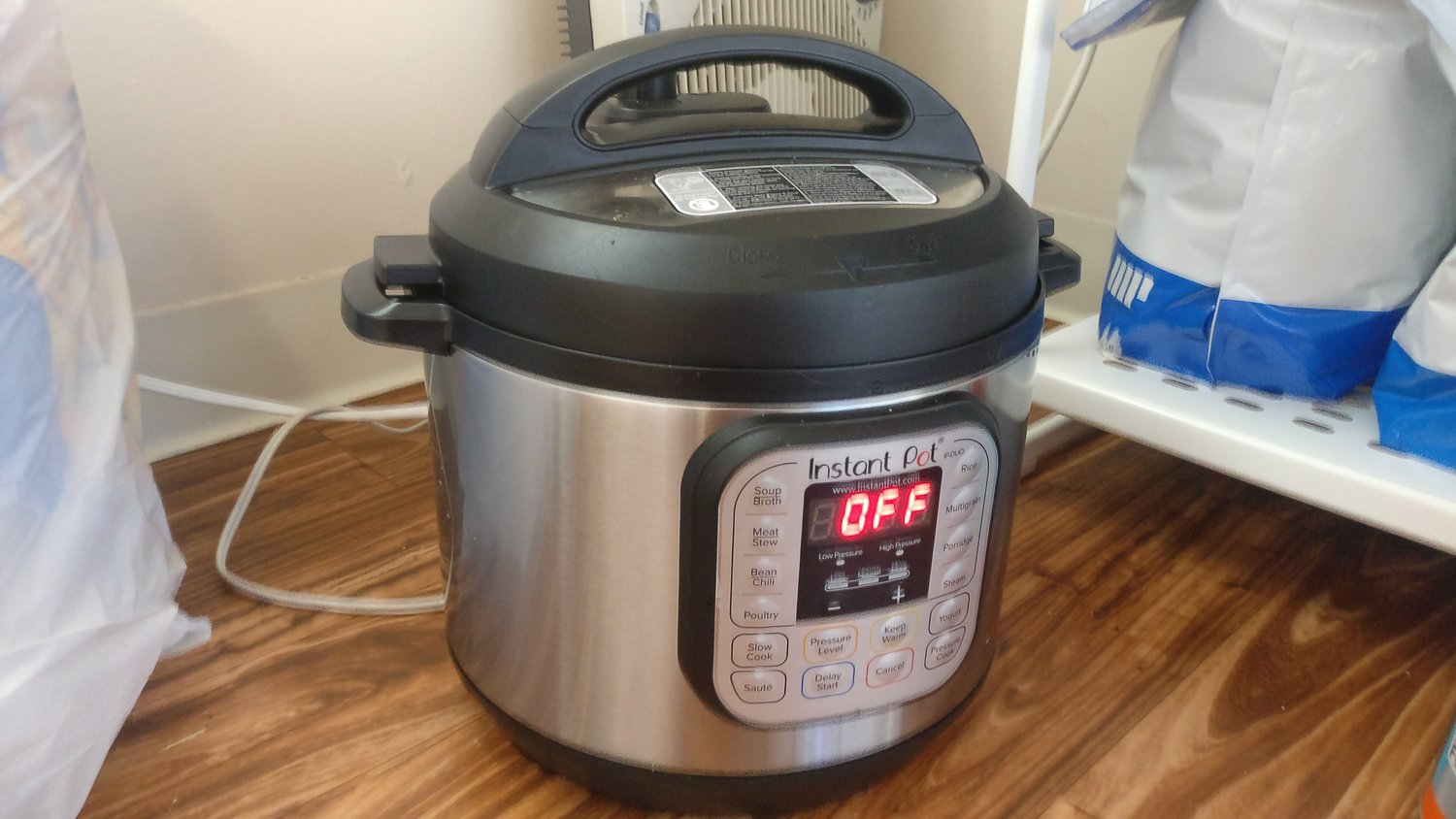 Nomnom. Remove the chicken to break it into pieces.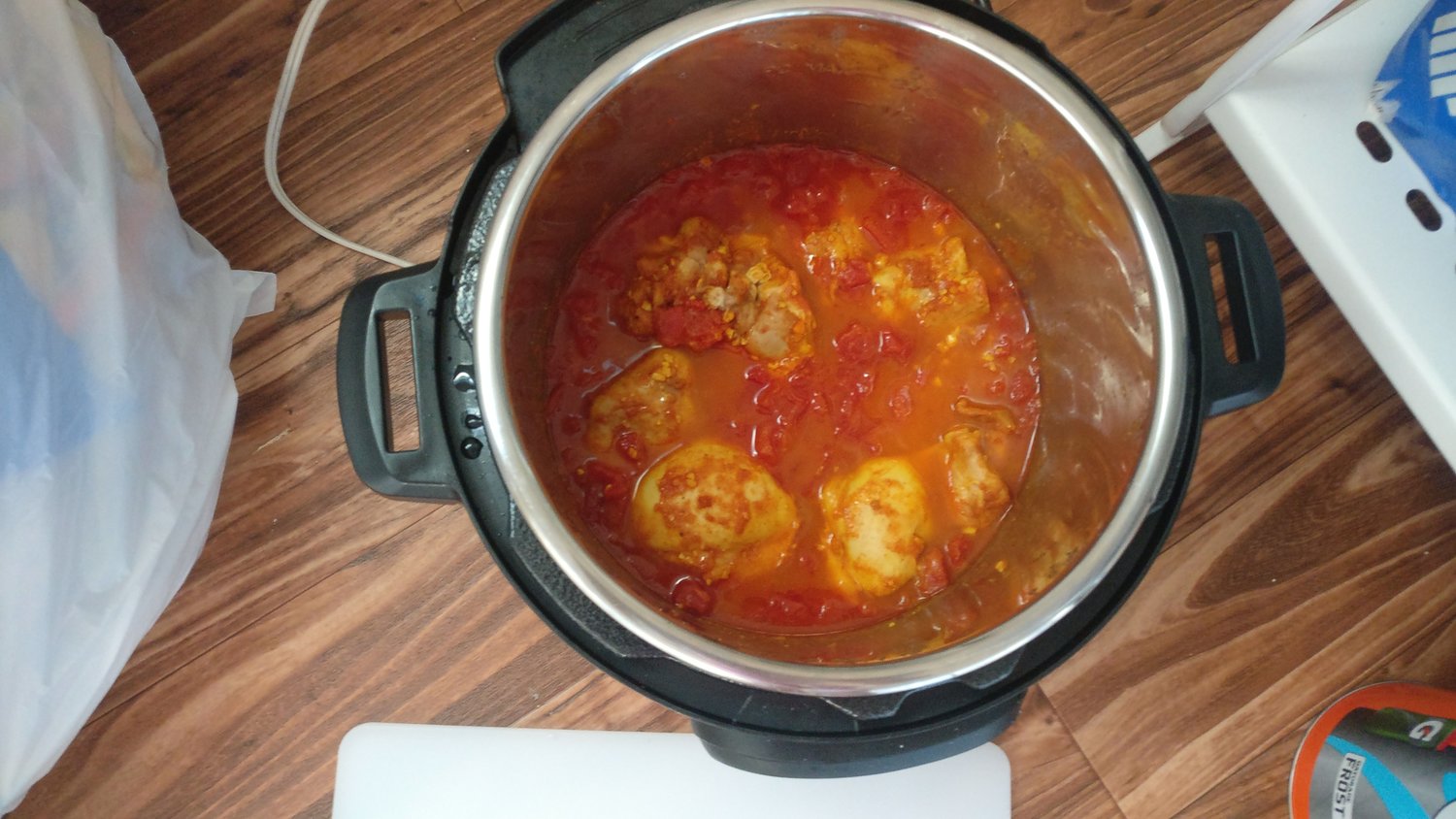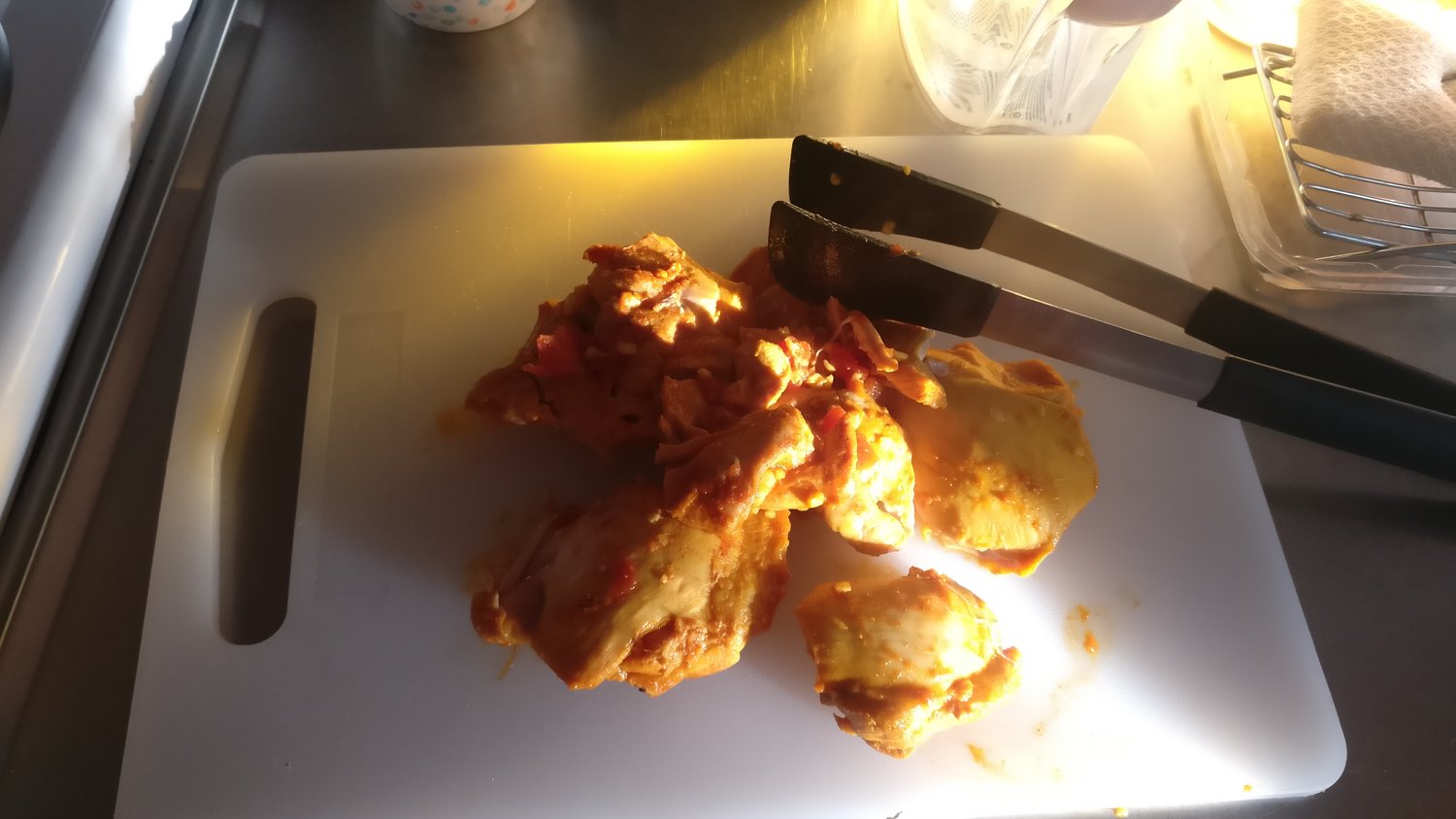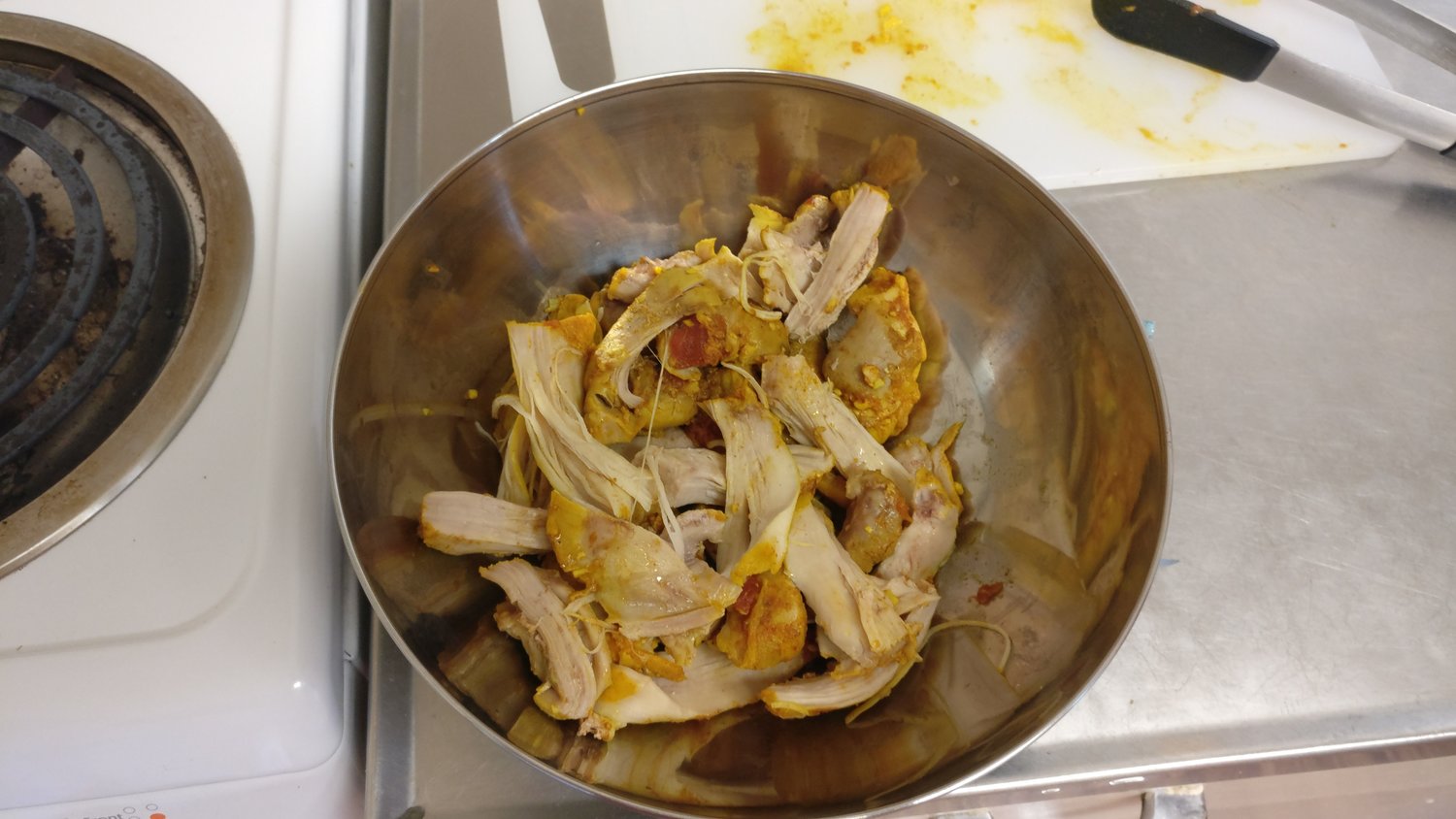 Transfer the sauce into a blender or blend straight in the Instant Pot vessel if you own an immersion blender.
Blend, blend, blend.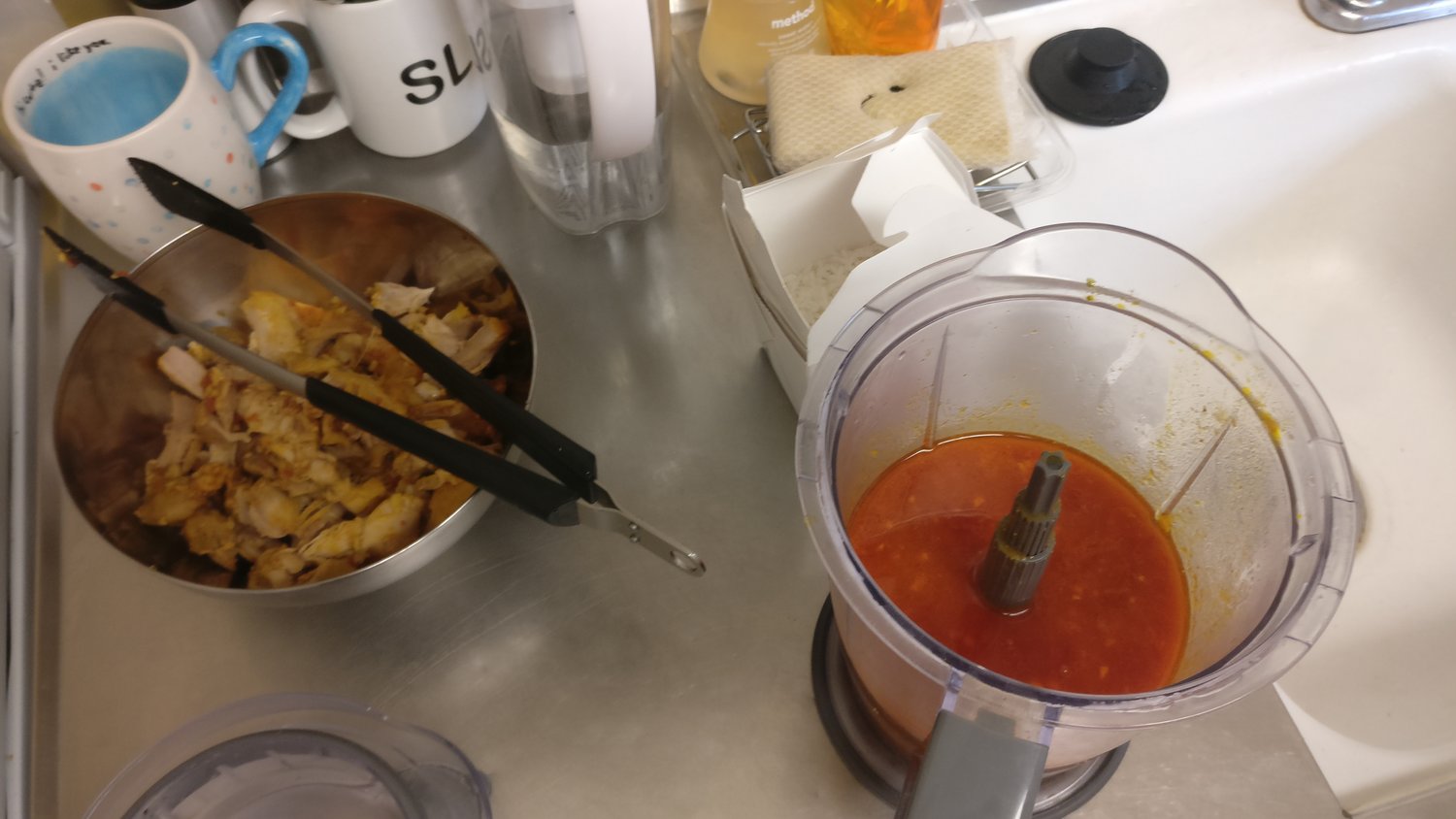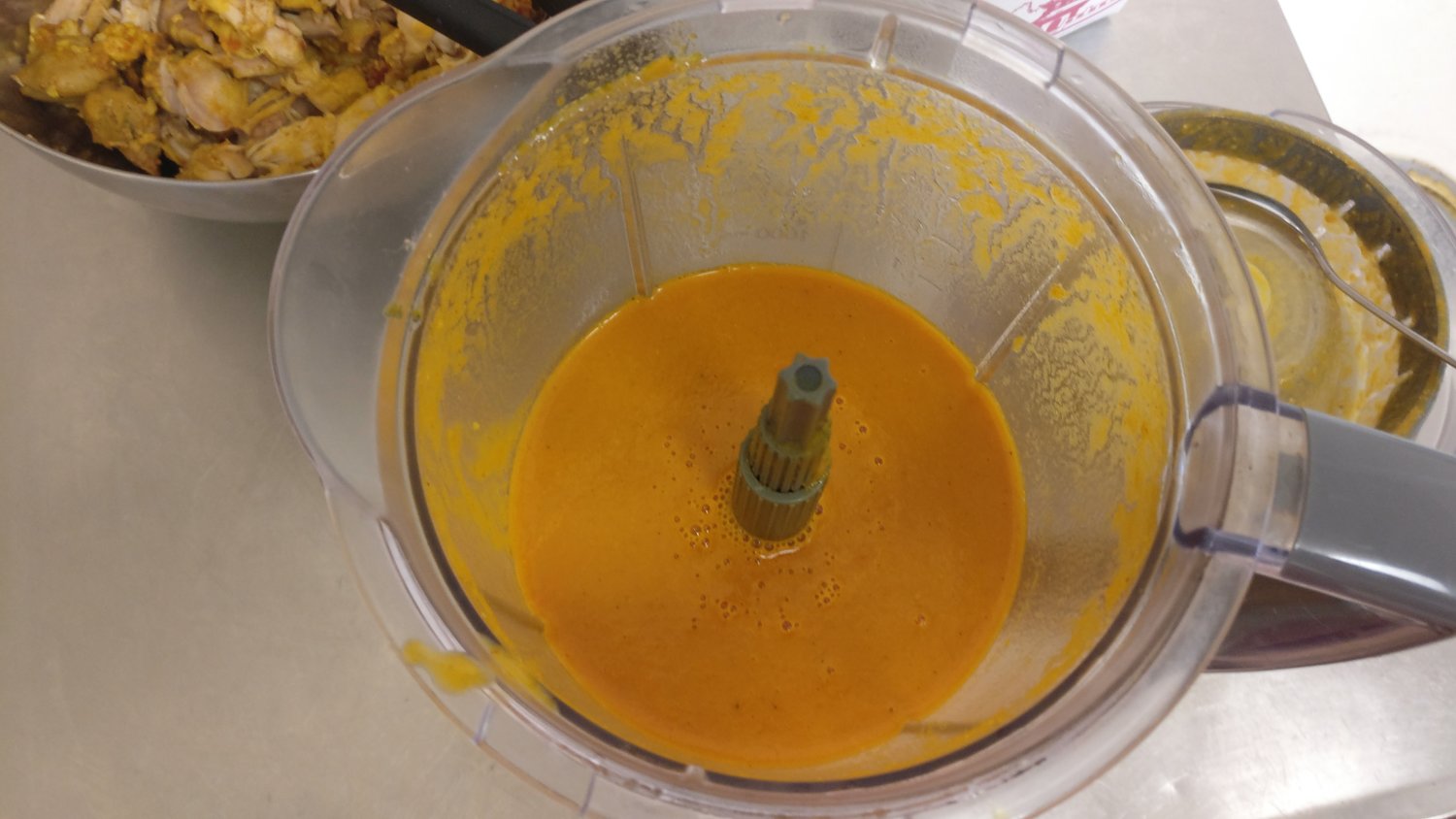 Transfer the blended sauce back to the Instant Pot, and add the extra garam masala, butter, and whipping cream. Mix to combine.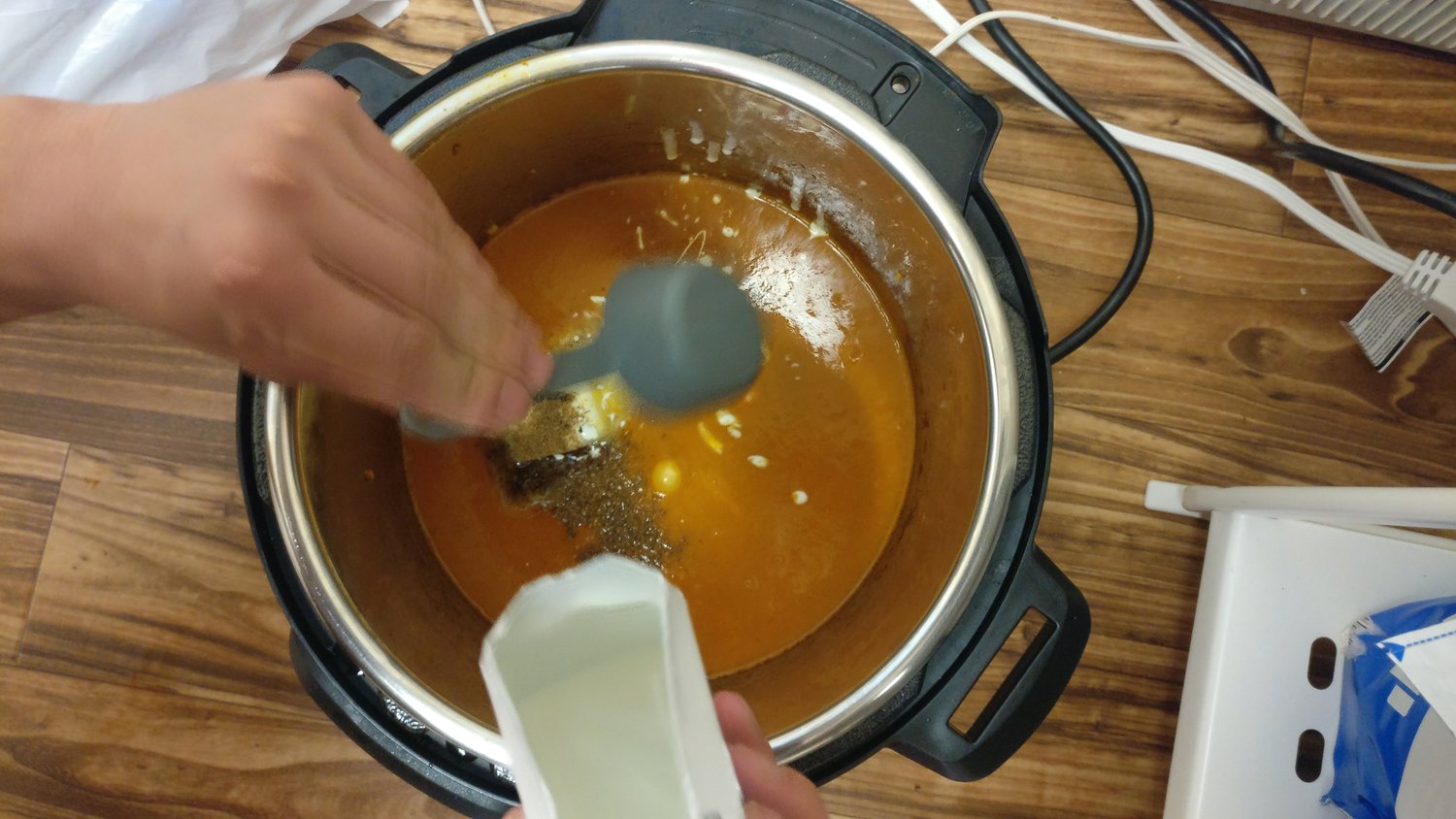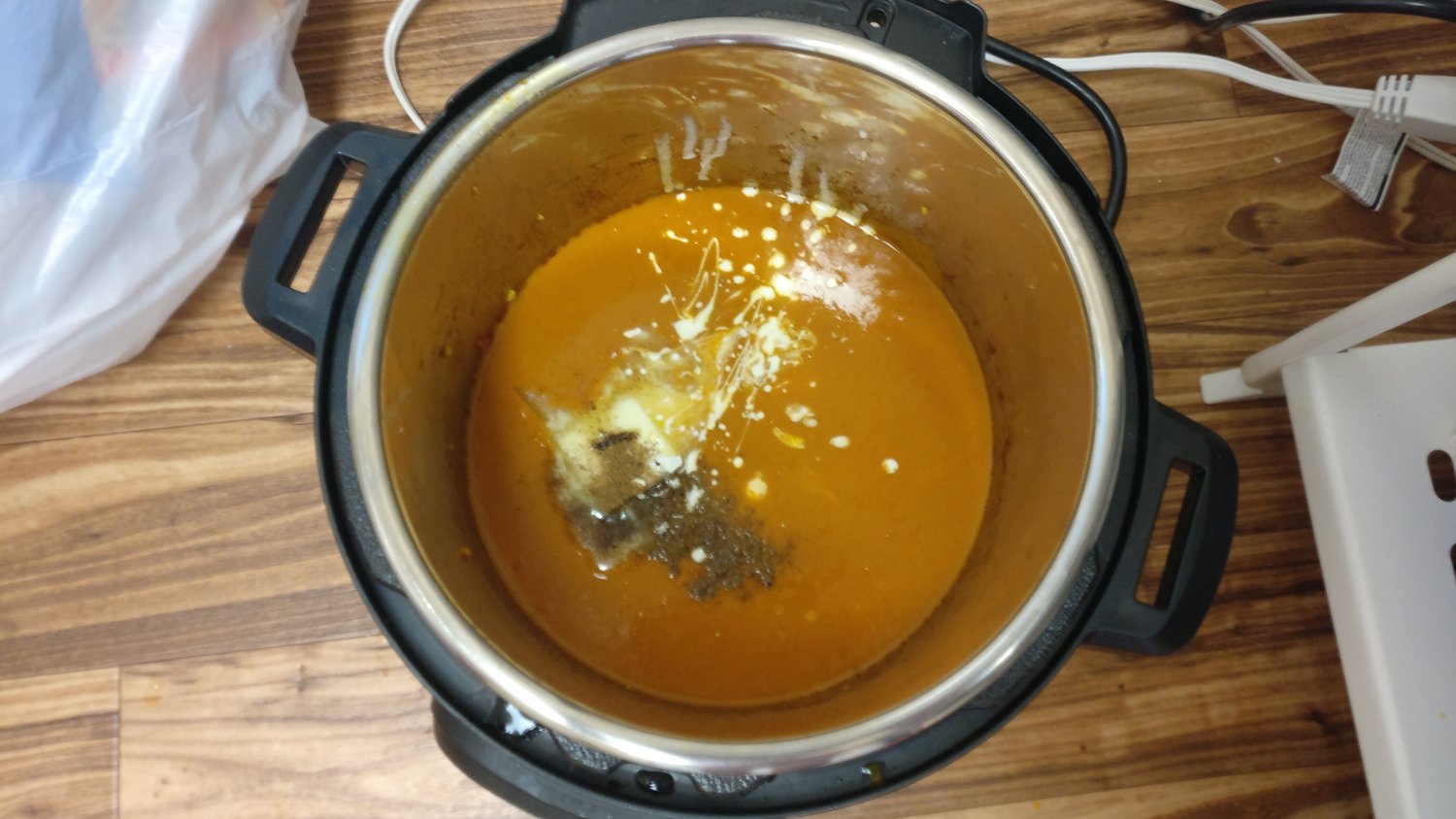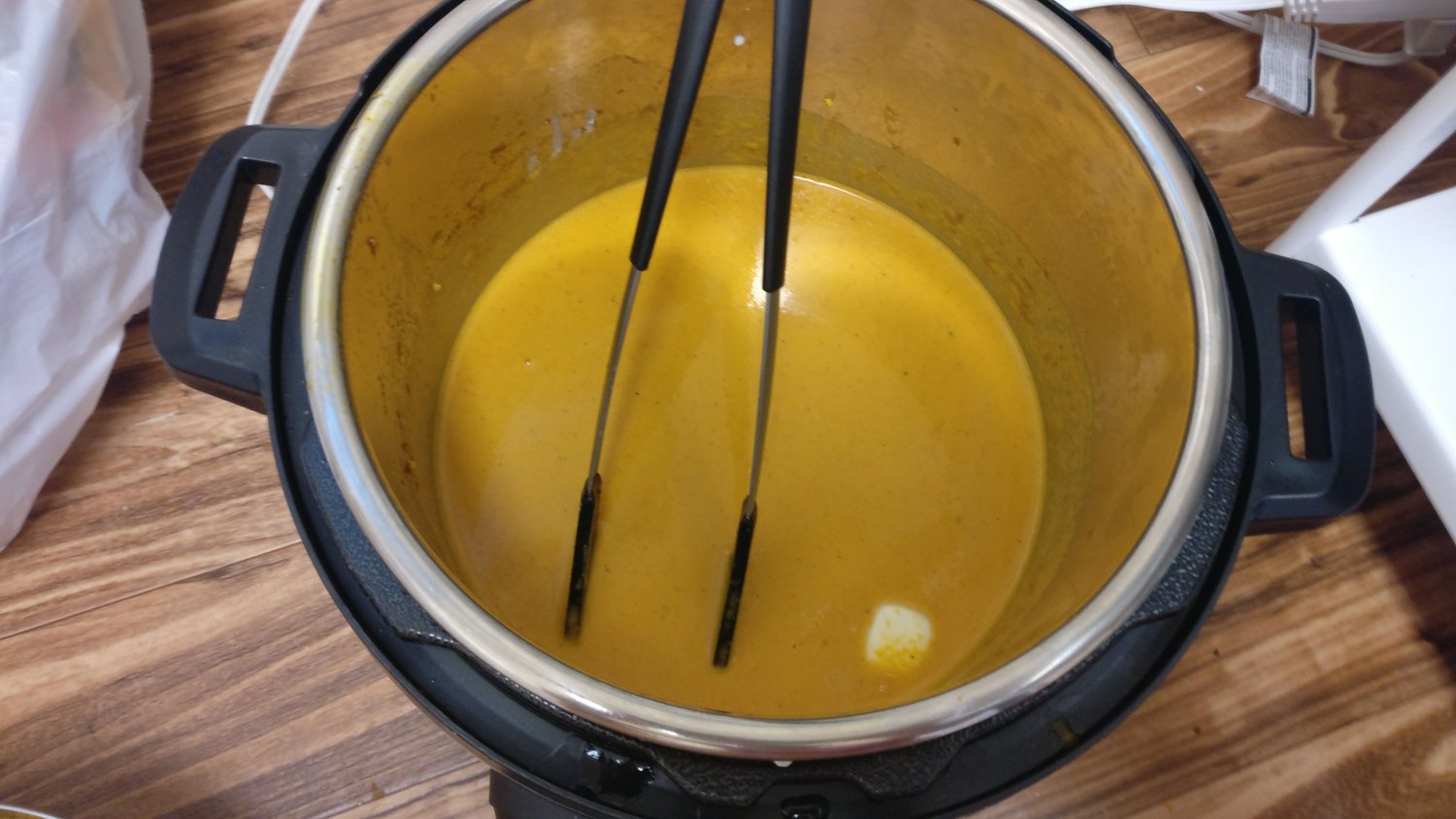 Add in the chicken pieces, and we are done!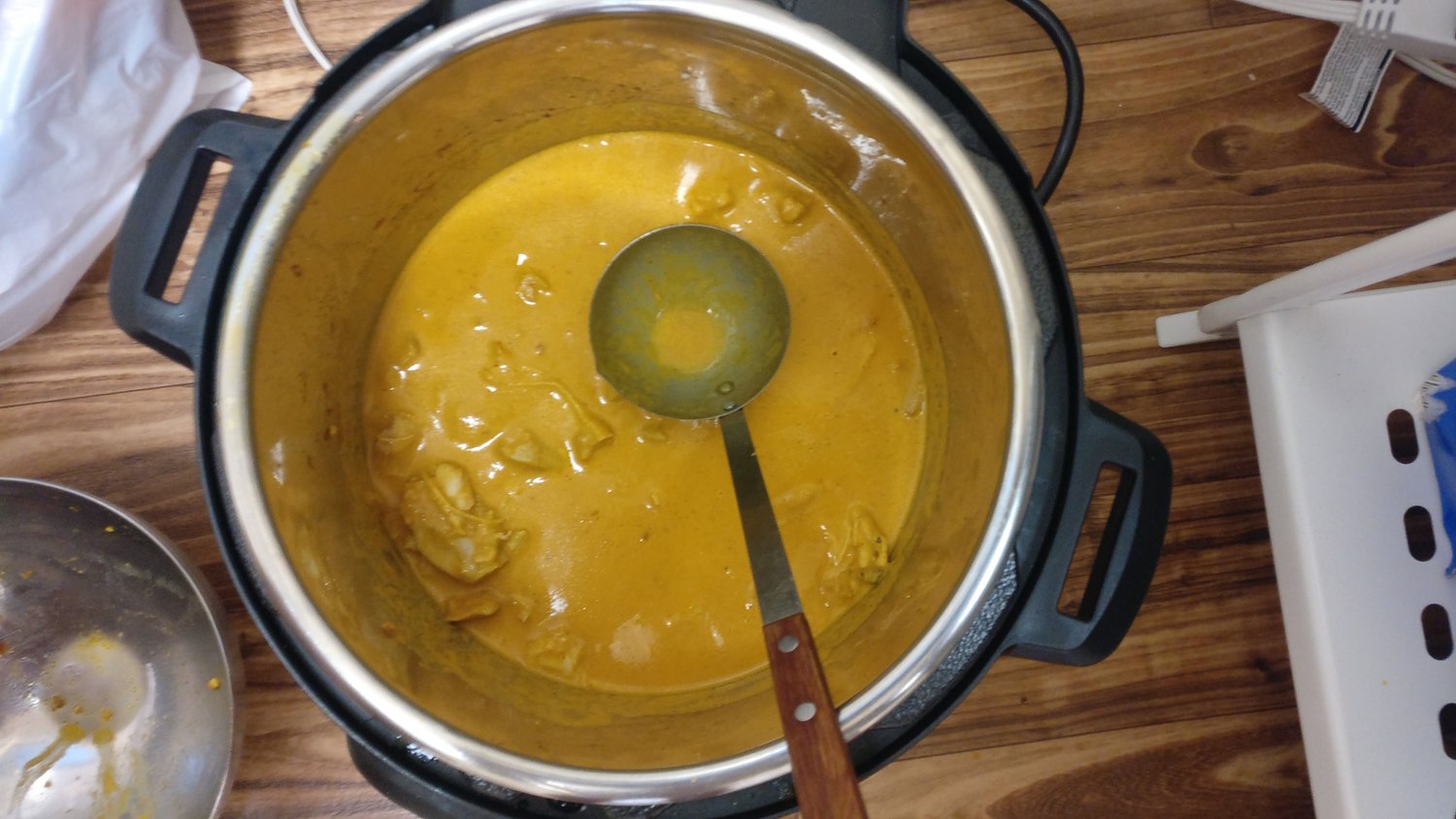 Results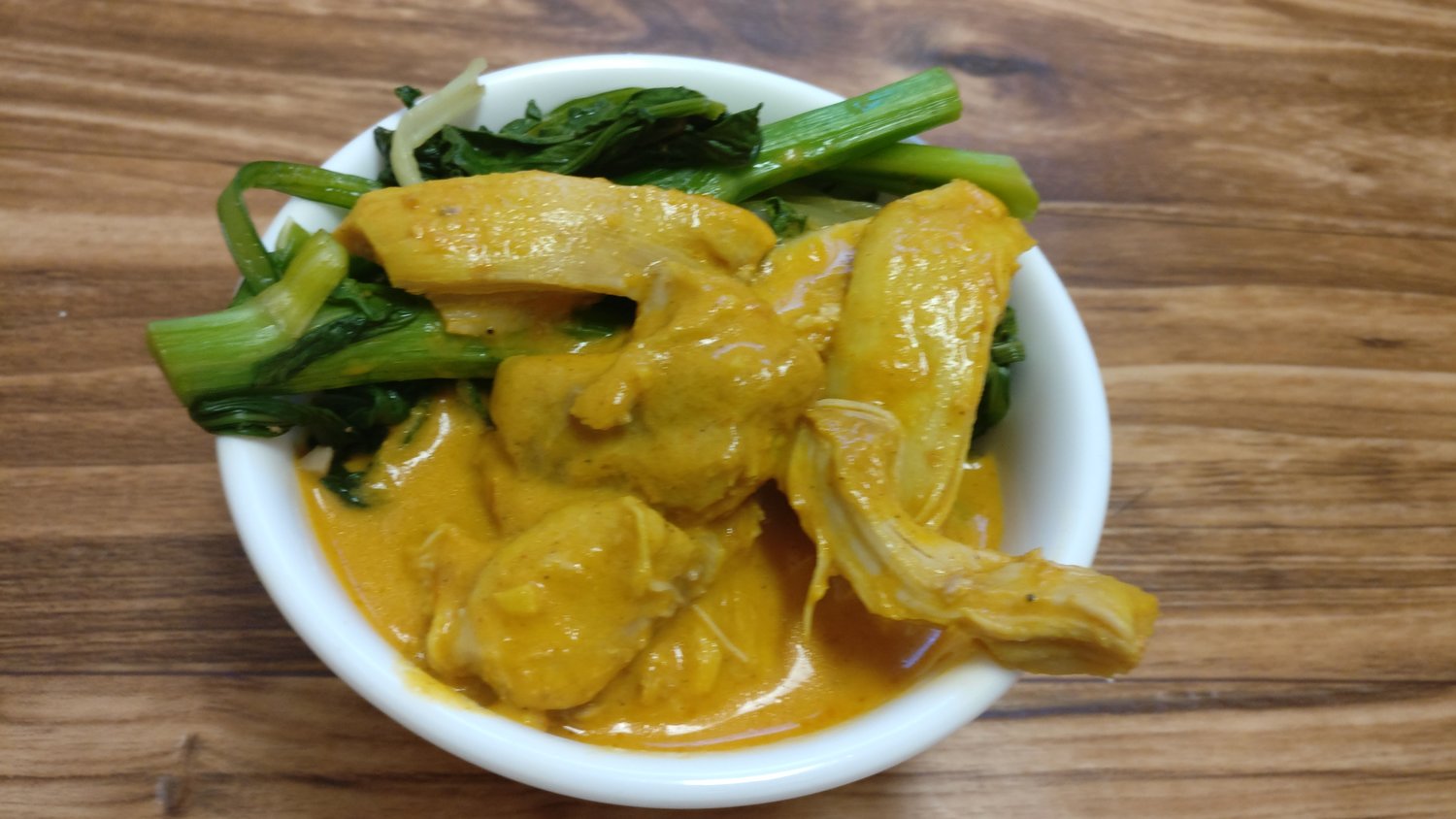 Pretty good--I served over rice with some veggies on the side.
As a note,using the frozen chicken ended up watering down the sauce a bit, so next time, I think I will cook the sauce down after blending.
SO was very pleased and was happy to hear that the tiny container of whipping cream we opened is enough for a second batch of butter chicken. I see more of this coming in a dinner this week.