Instant Pot Eggplant Potato Curry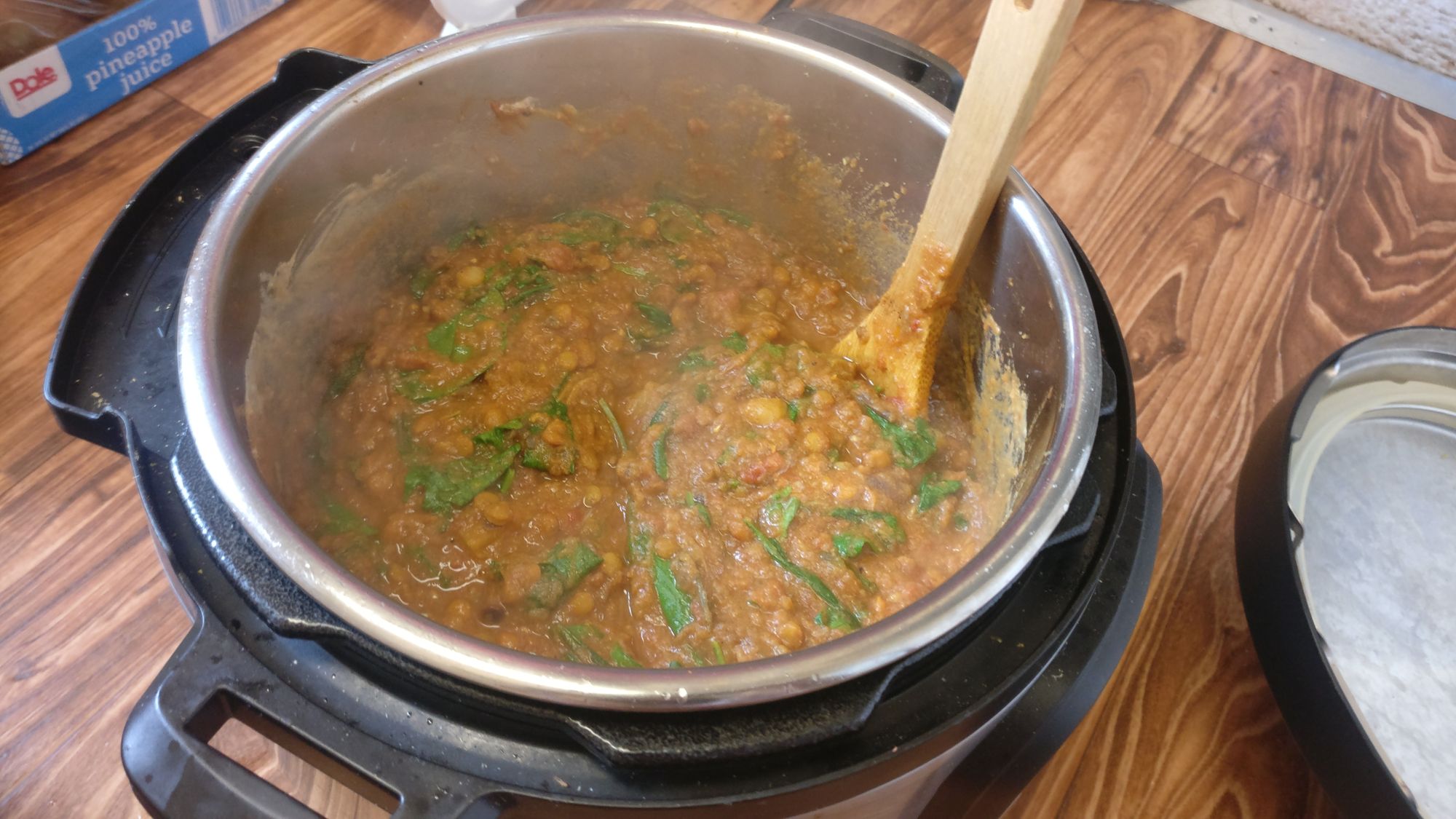 It's been a long time since I've had Indian food, so I pulled together a quick curry from whatever was lying in the kitchen.
While it was cooking, the SO was so excited because the smell of spices coming out from the kitchen were amaaaaaazing.
---
Ingredients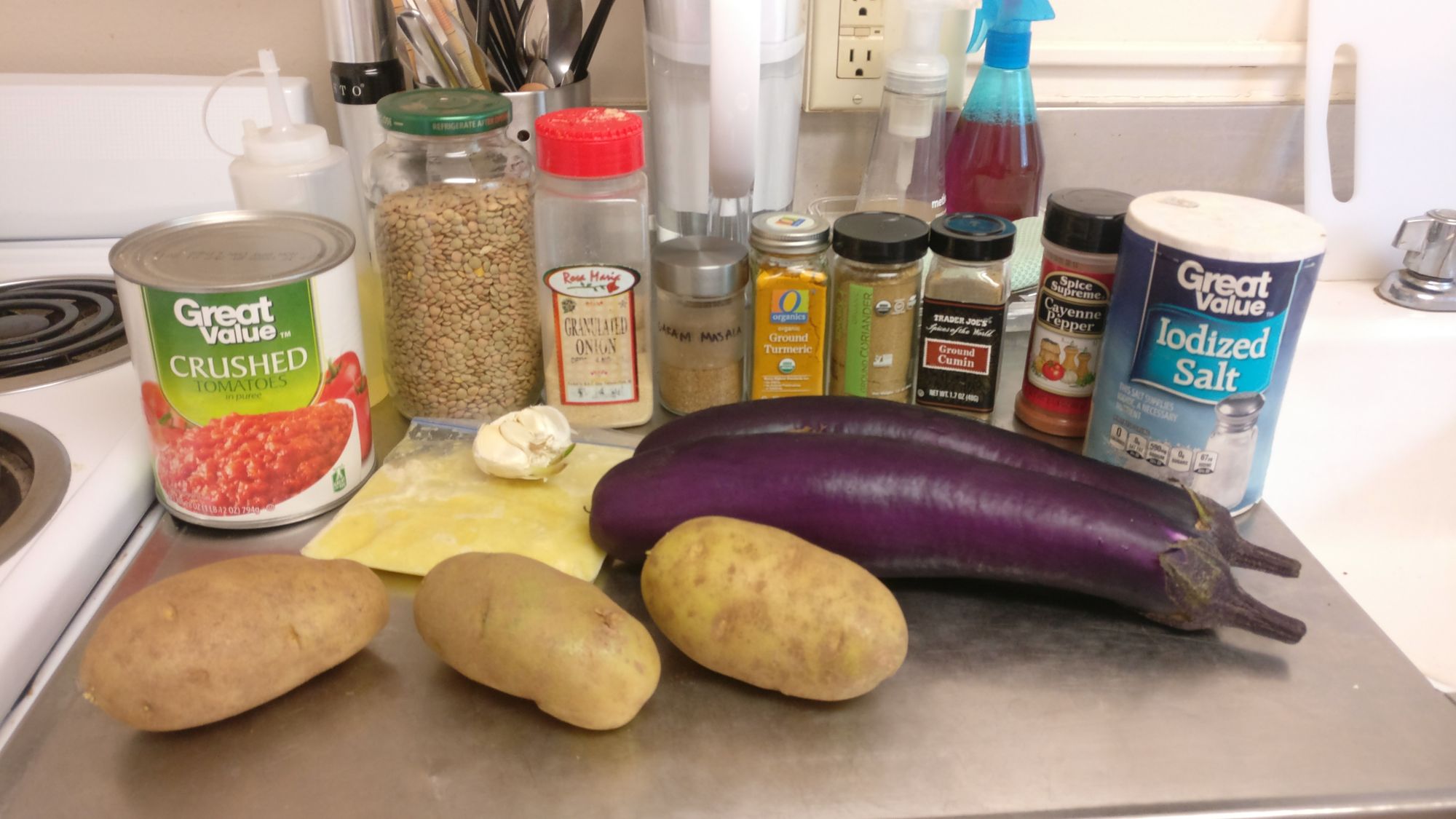 3 potatoes
2 eggplant
3/4 cup lentils
spinach/leaves
1 can crushed tomatoes
4 cloves garlic
1 inch ginger
1 tsp garam masala
1 tbsp granulated onion (or half a fresh onion)
1/4 tsp tumeric
1/2 tsp ground cumin
1/2 tsp ground coriander
sprinkle of cayenne
salt to taste
Methodology
Wash and soak the lentils for at least 15 min.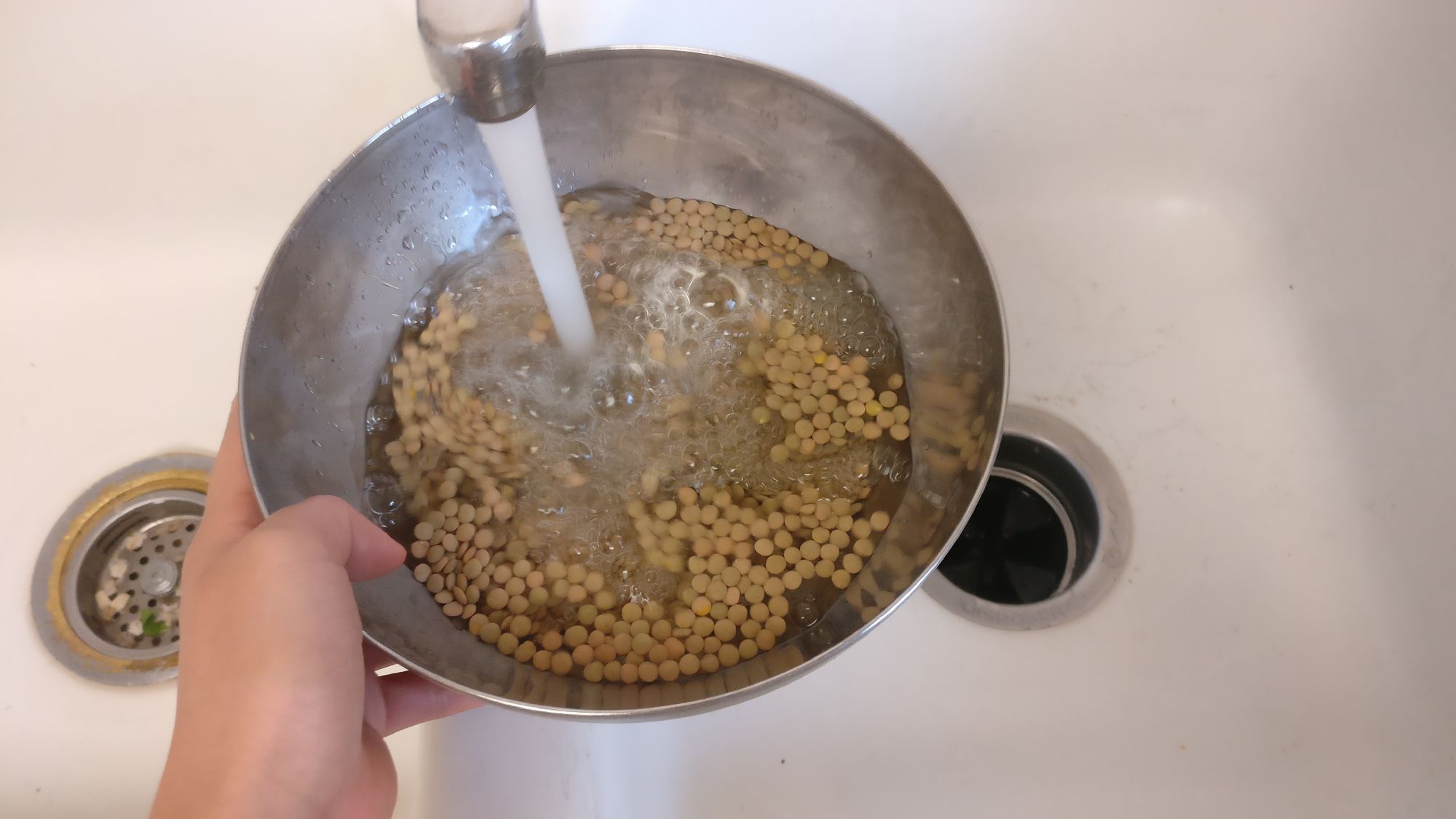 Chop up the taters into bite-sized cubes.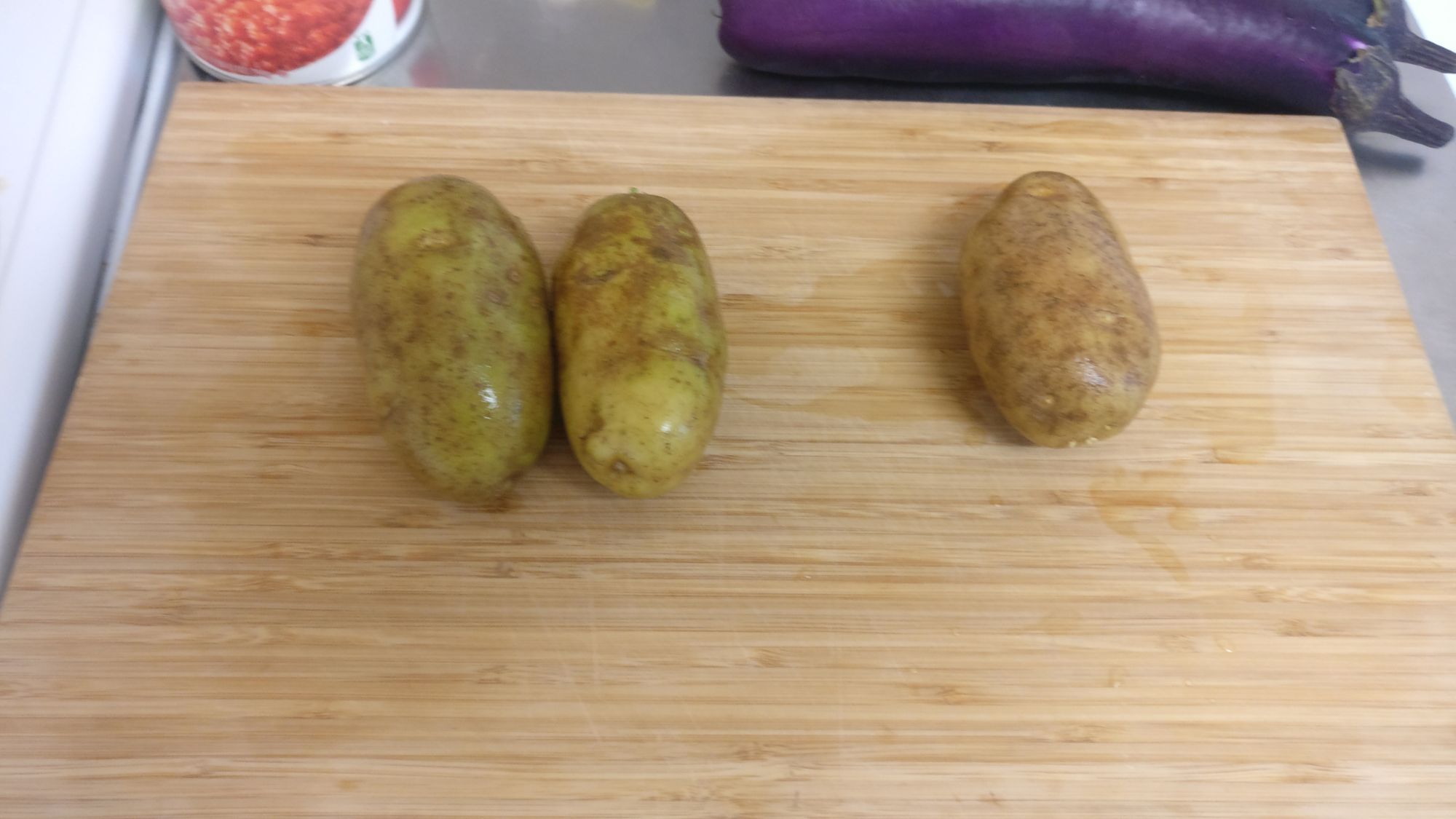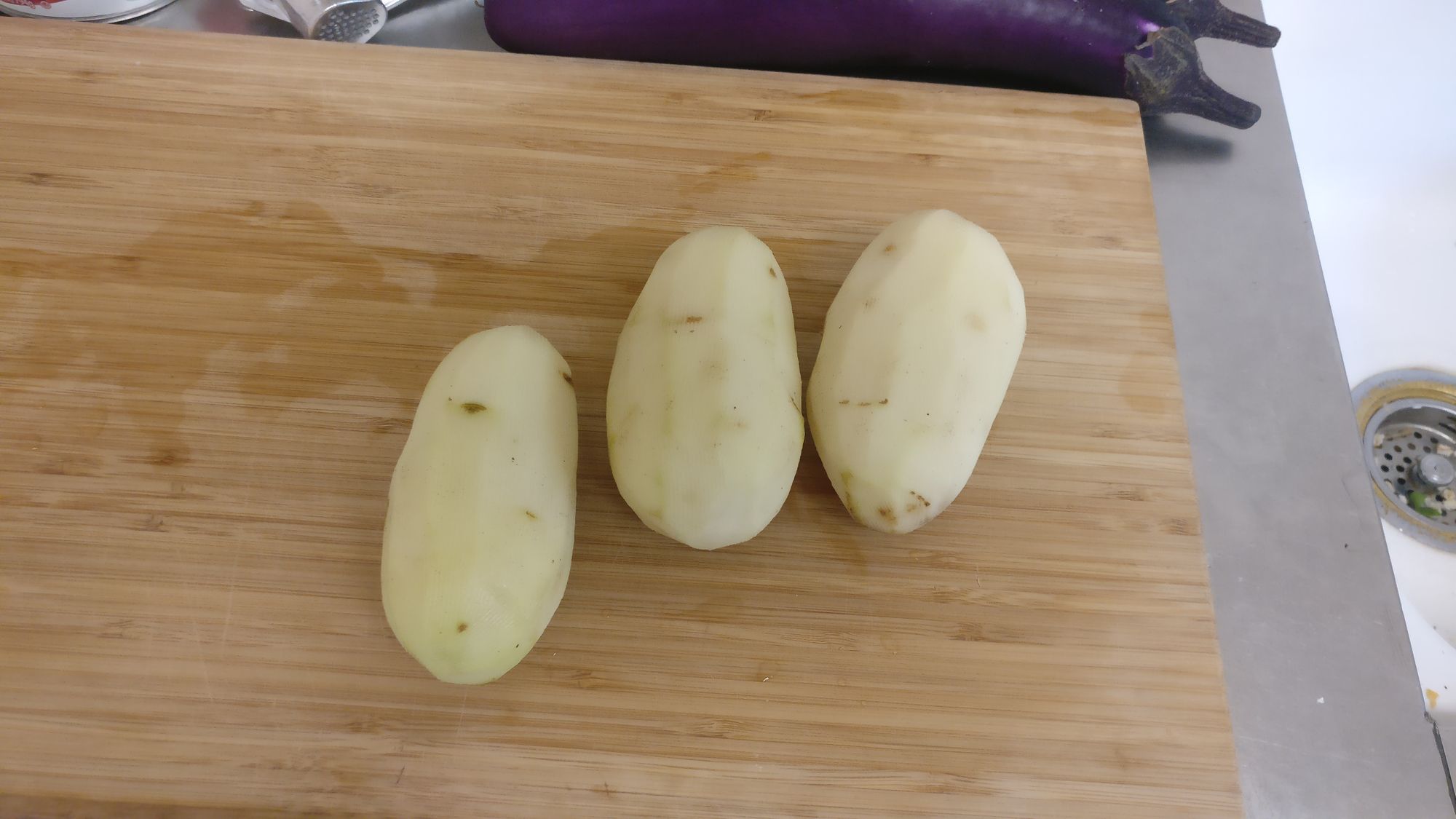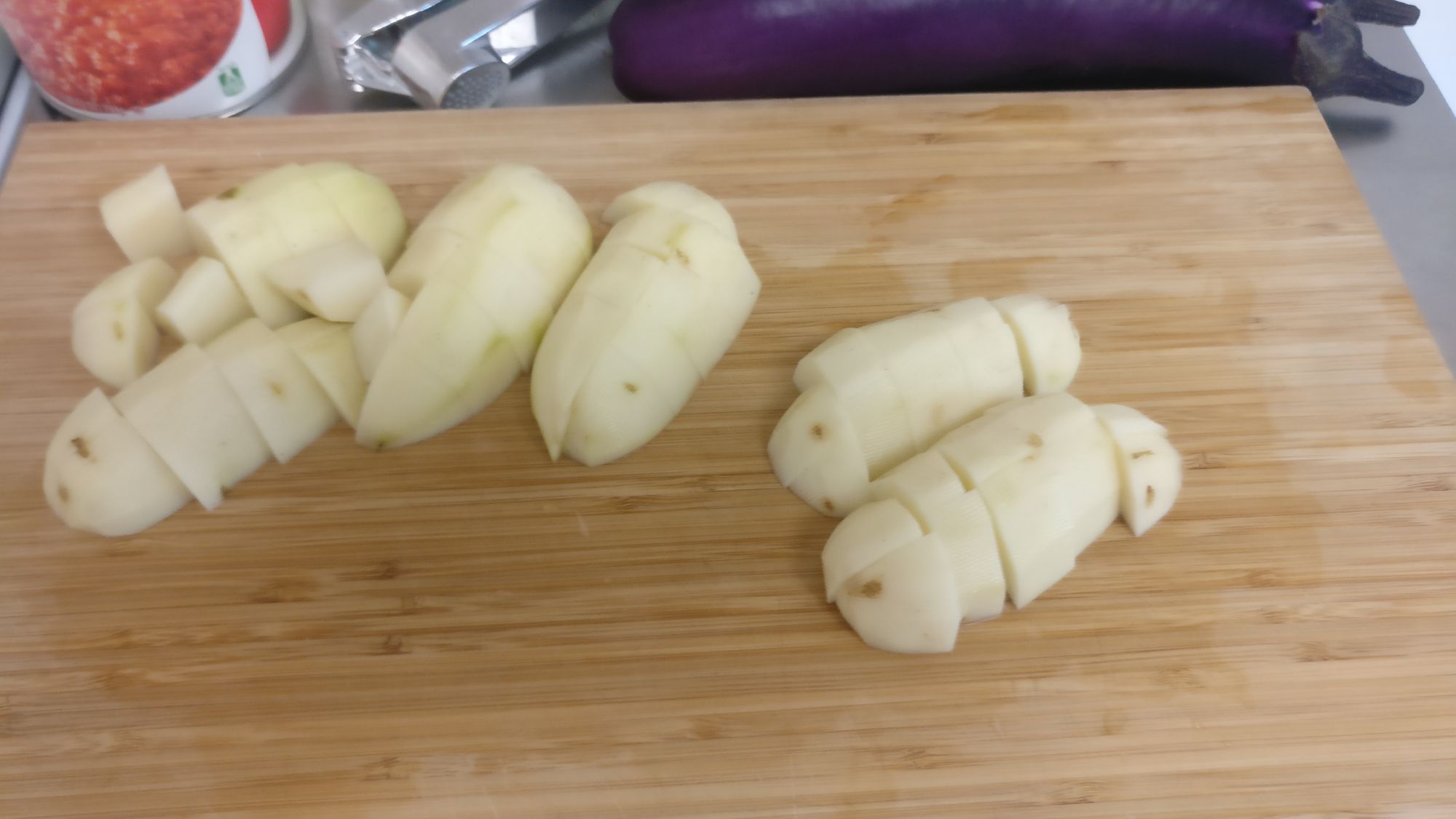 Do the same with the eggplant. I like to cut these into rolling wedges.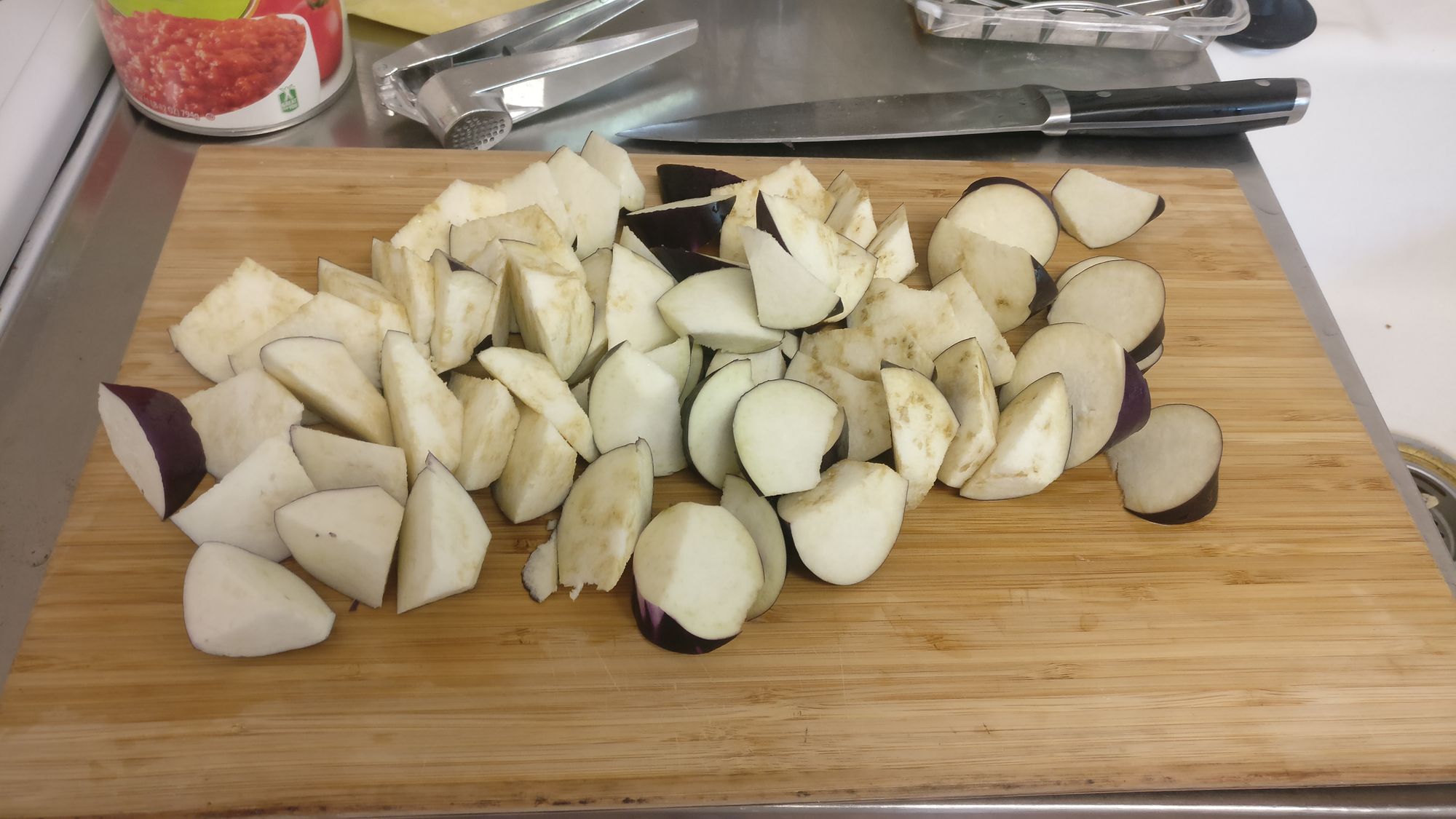 Turn your Instant Pot to saute and add oil to heat up.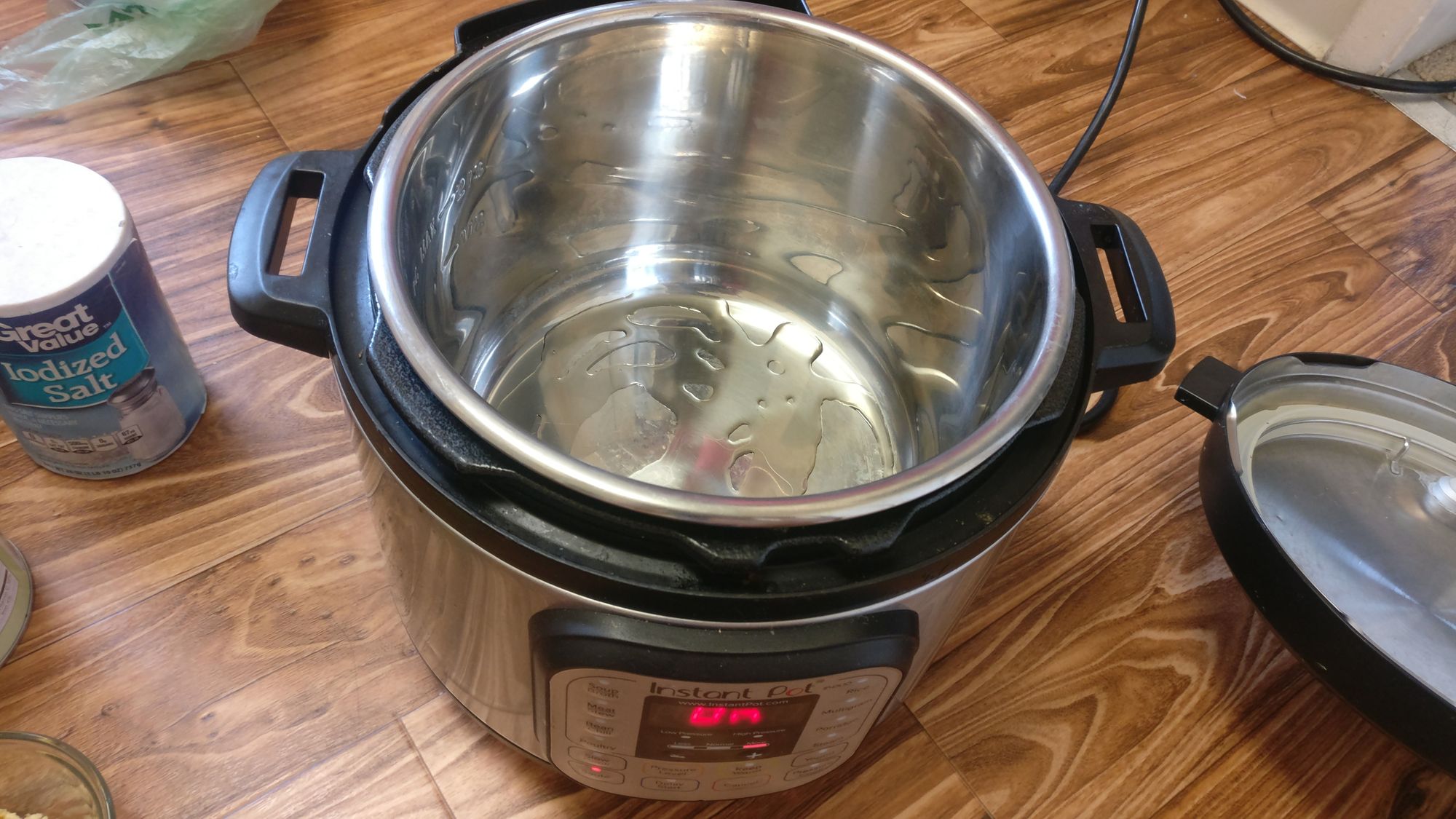 Add the spices and cook for a few minutes, stirring constantly. It'll help release some extra toasty flavor and at this point, your kitchen will be smelling so good.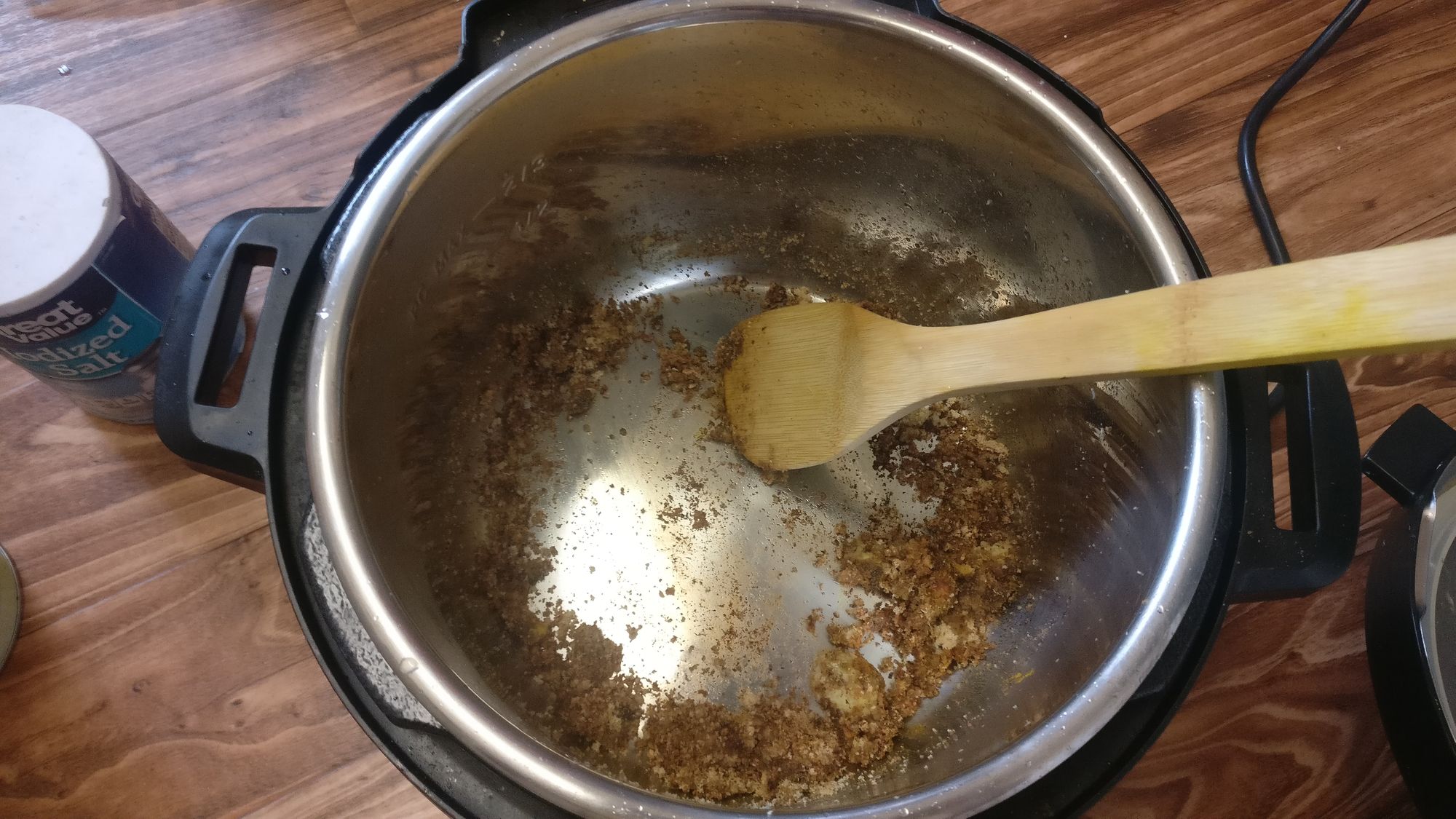 Add the crushed tomato.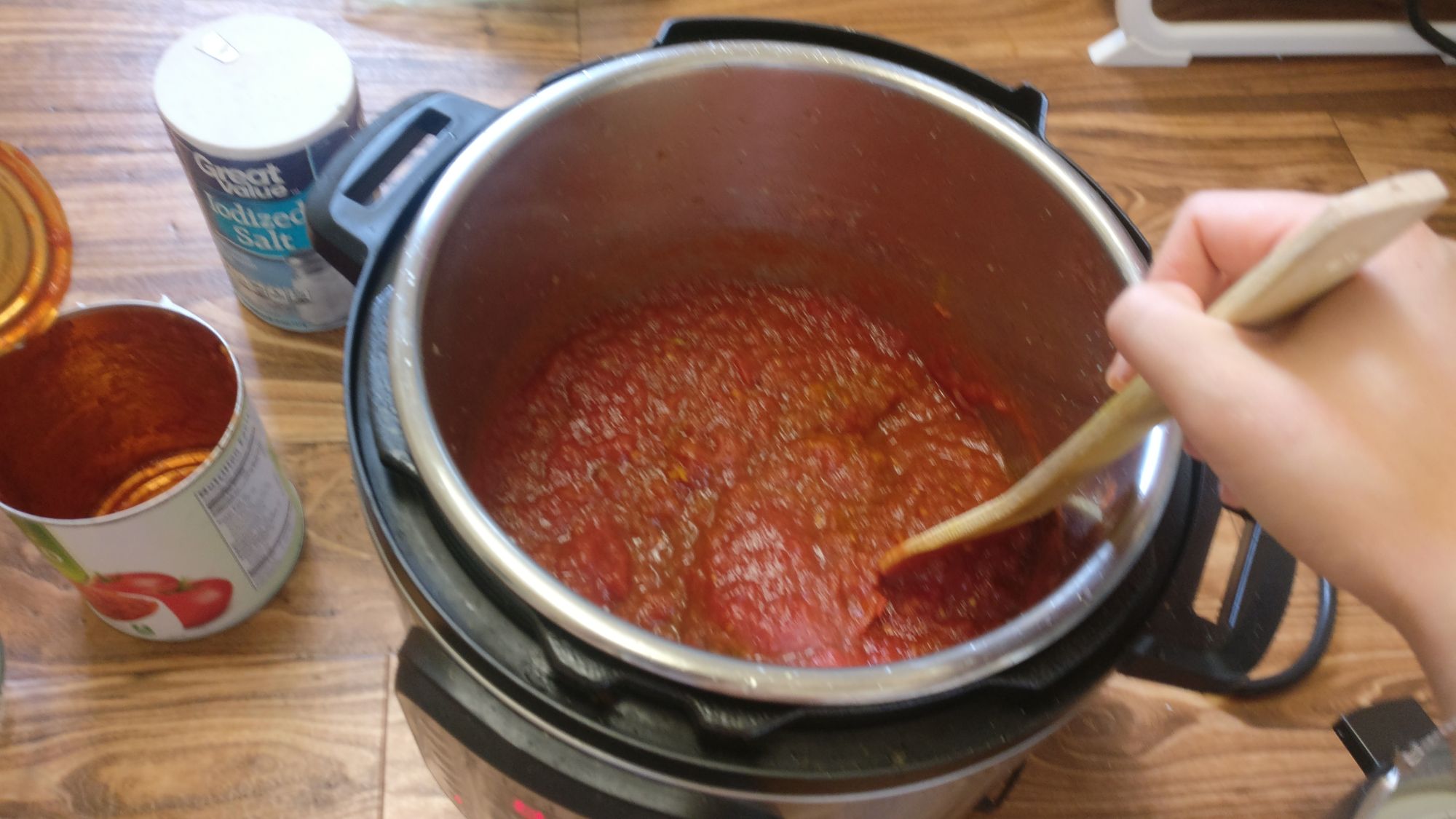 Add the lentils, potato, and eggplant.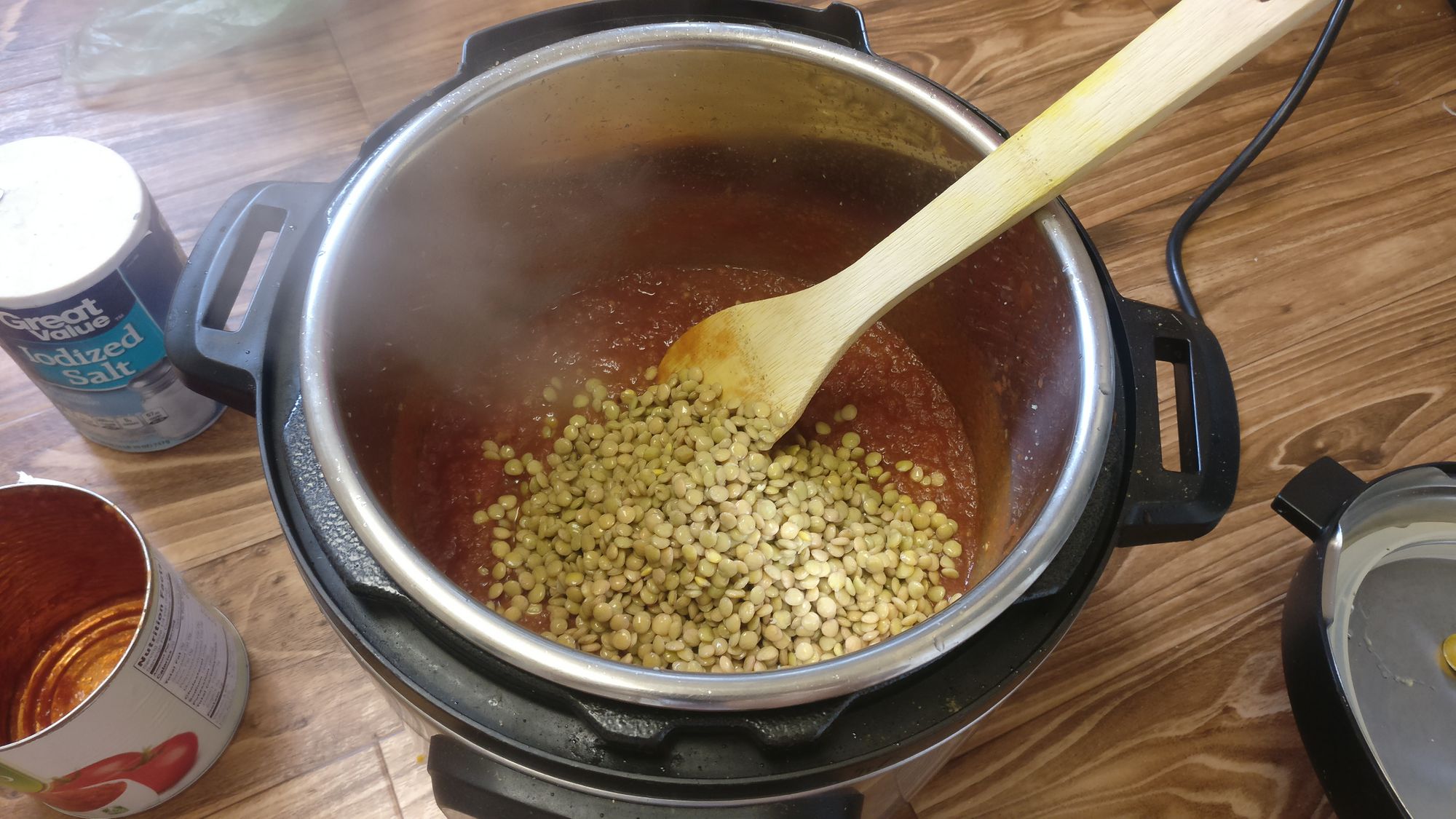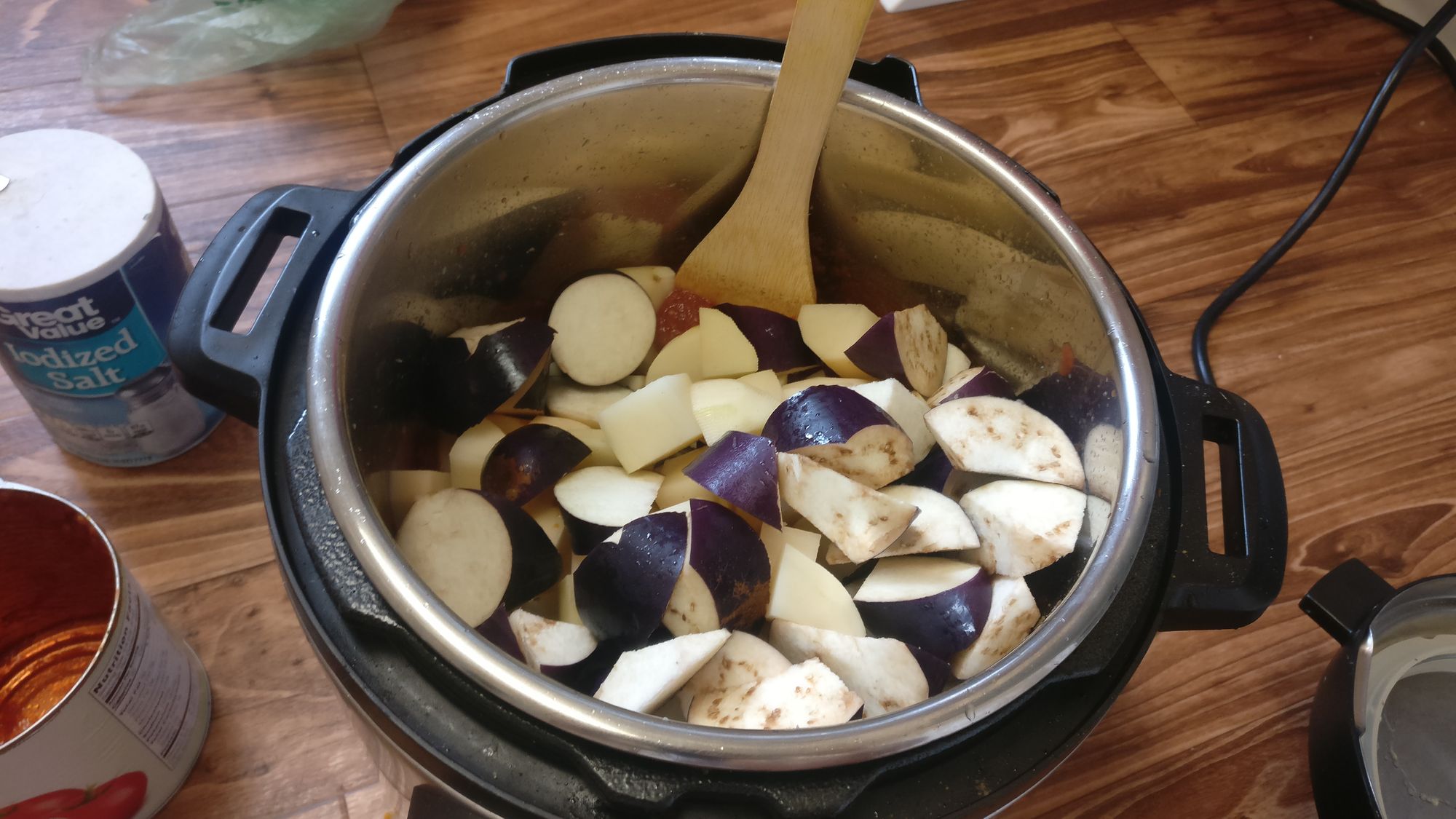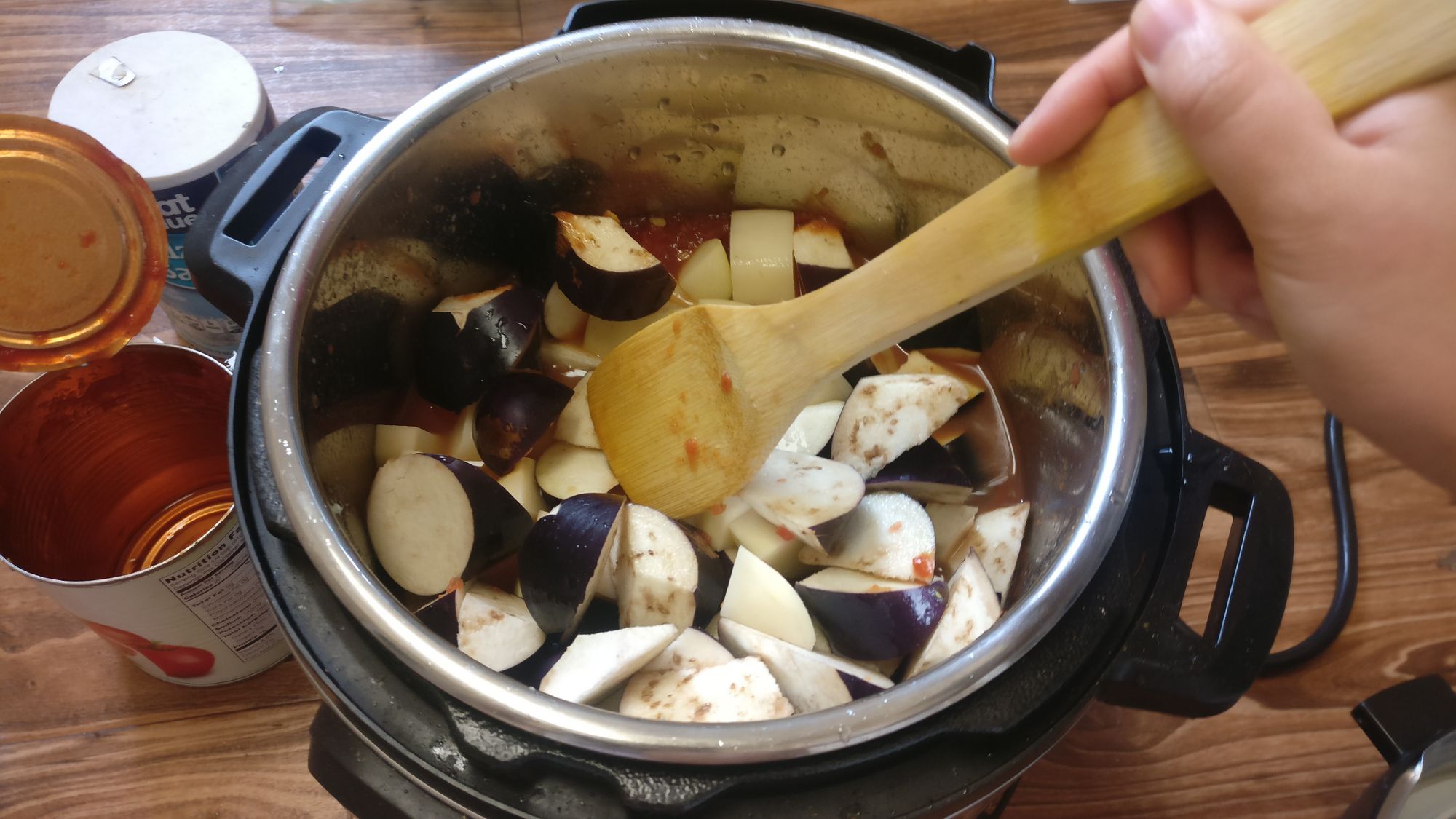 Mix everything together.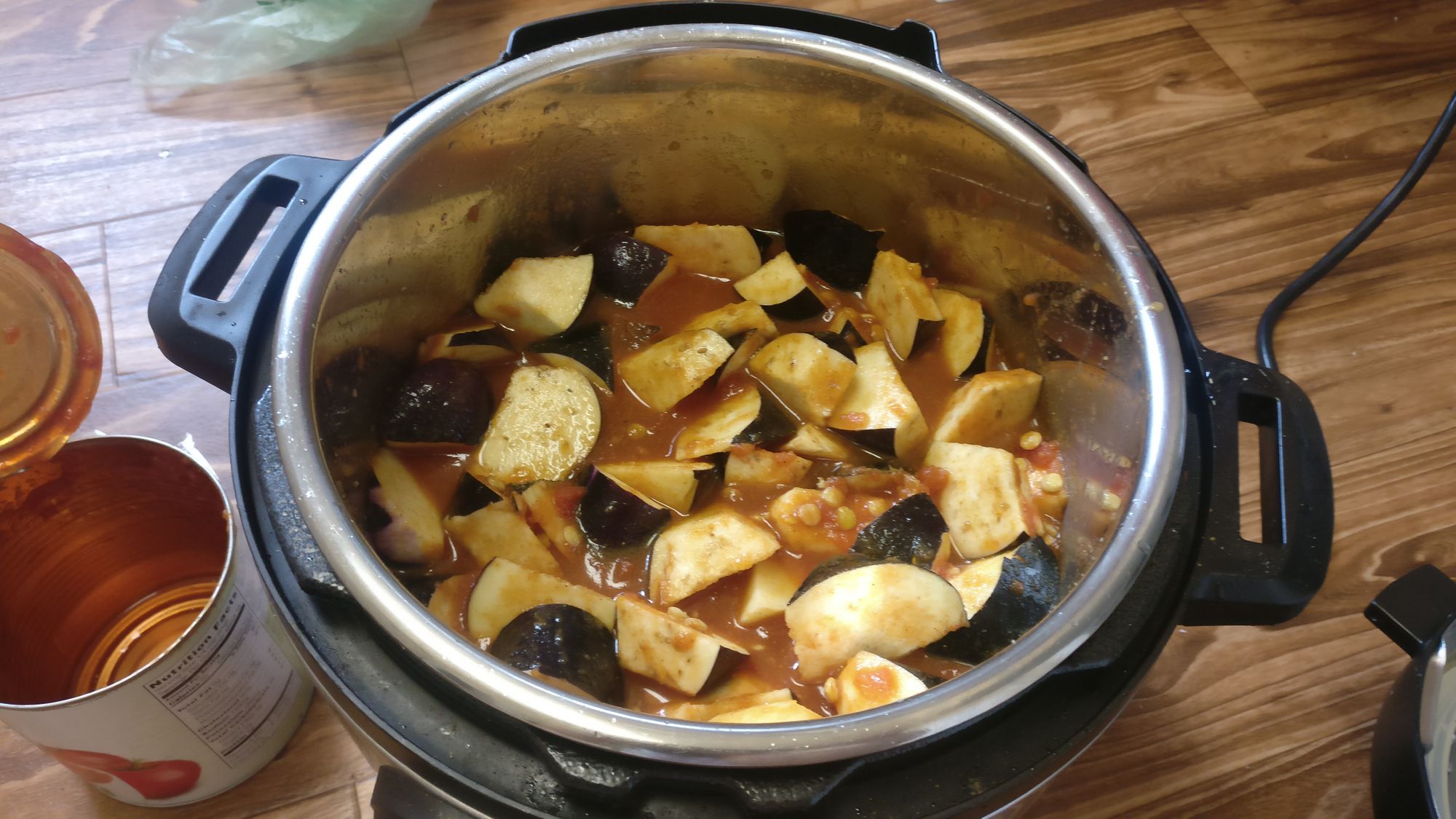 Pop the lid on the Instant Pot, and set to manual cook on high pressure for 15 minutes. Allow to slow release.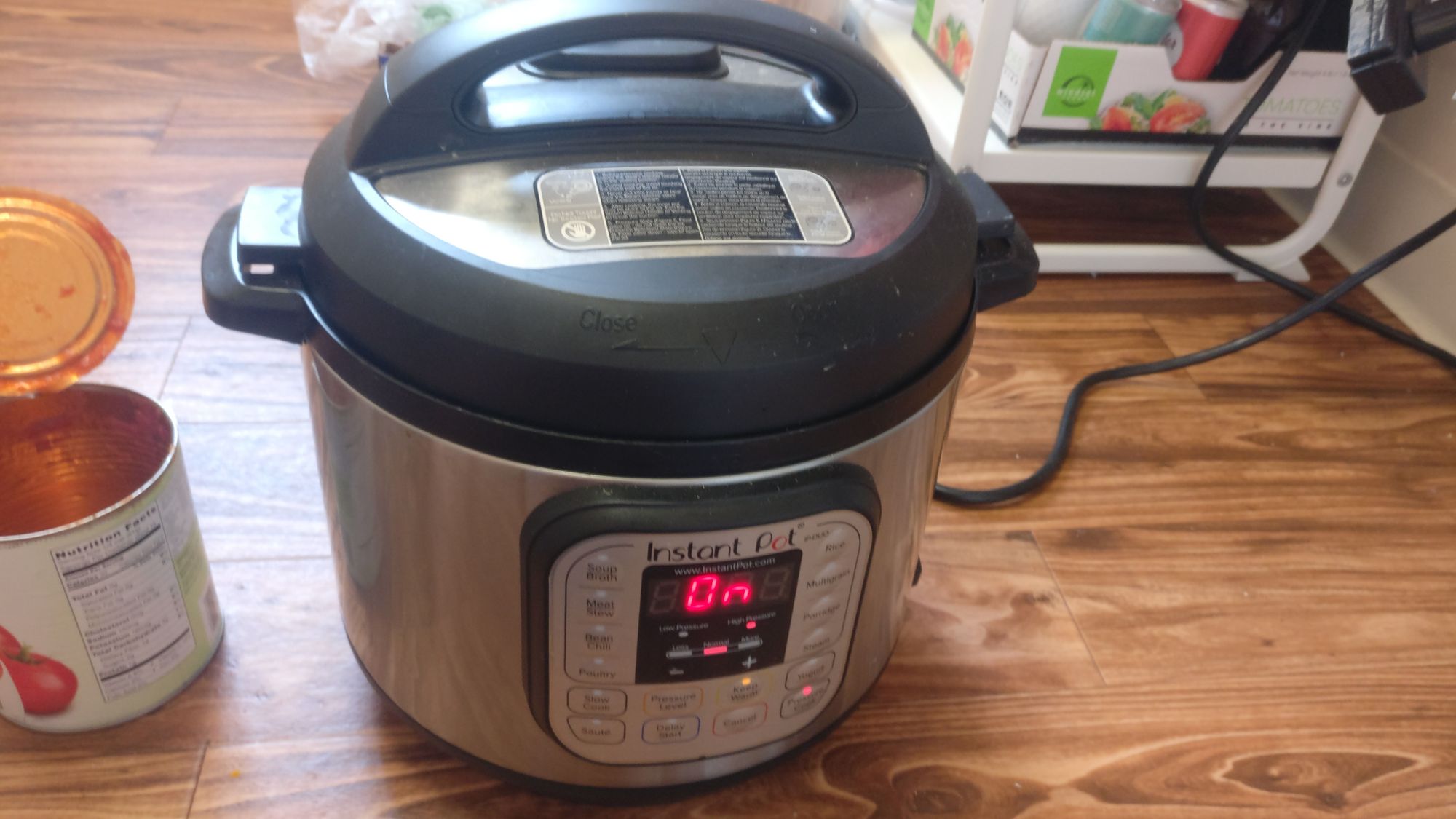 When the time is up, mix in some greens that will cook down with the residual heat. Adjust any salt and seasoning, and feel free to douse some heavy cream or milk in to add fatty richness.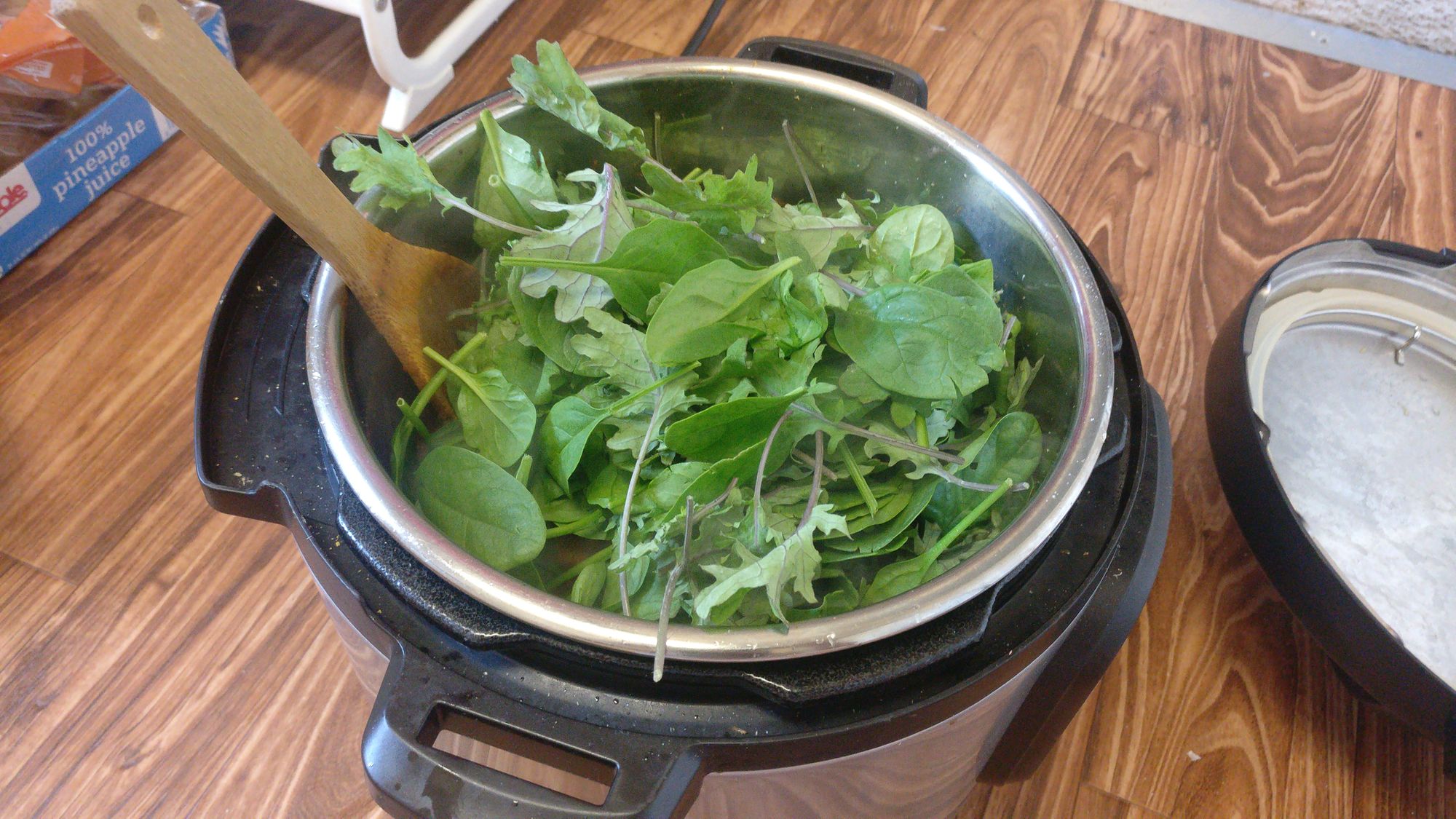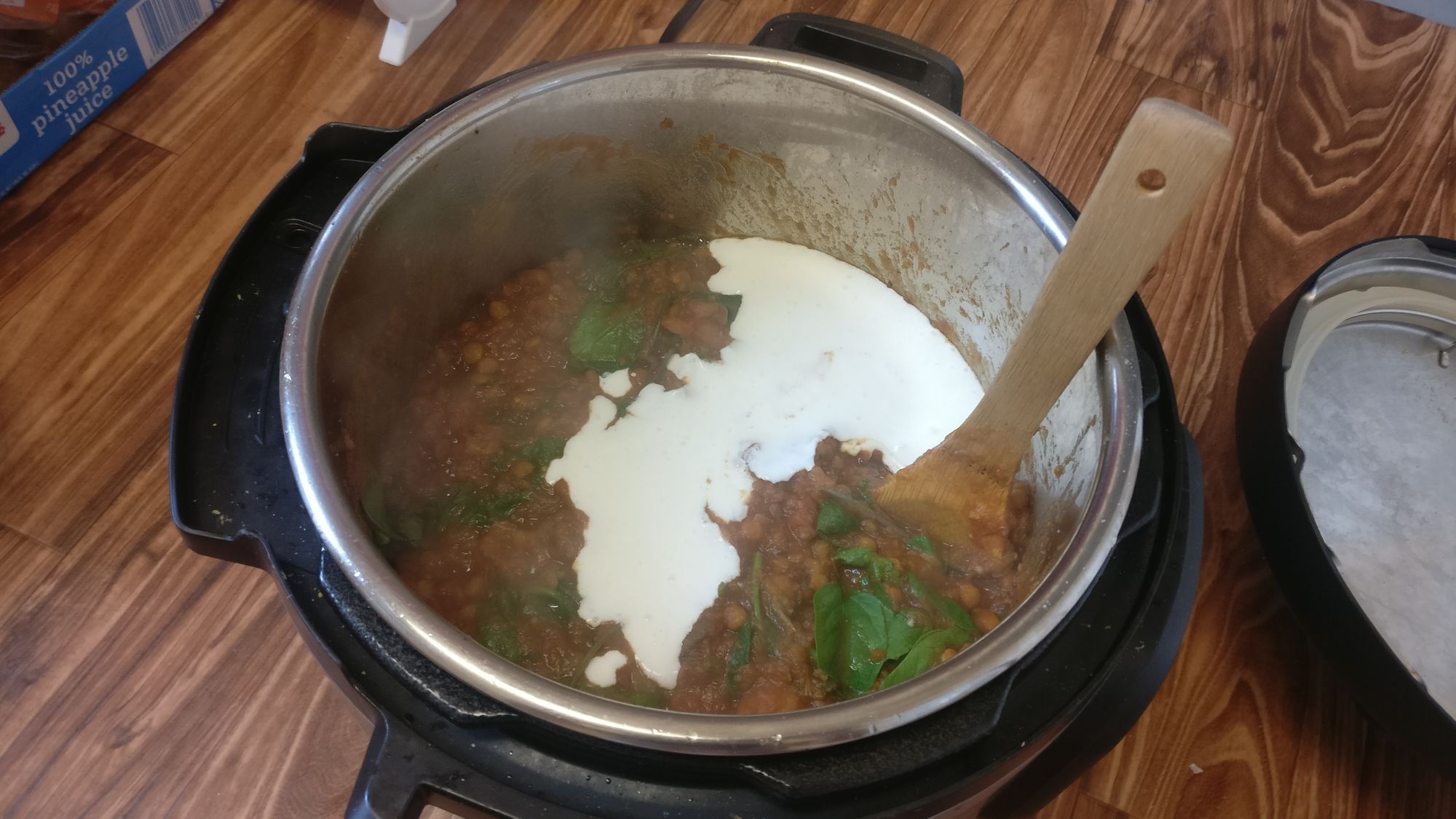 Results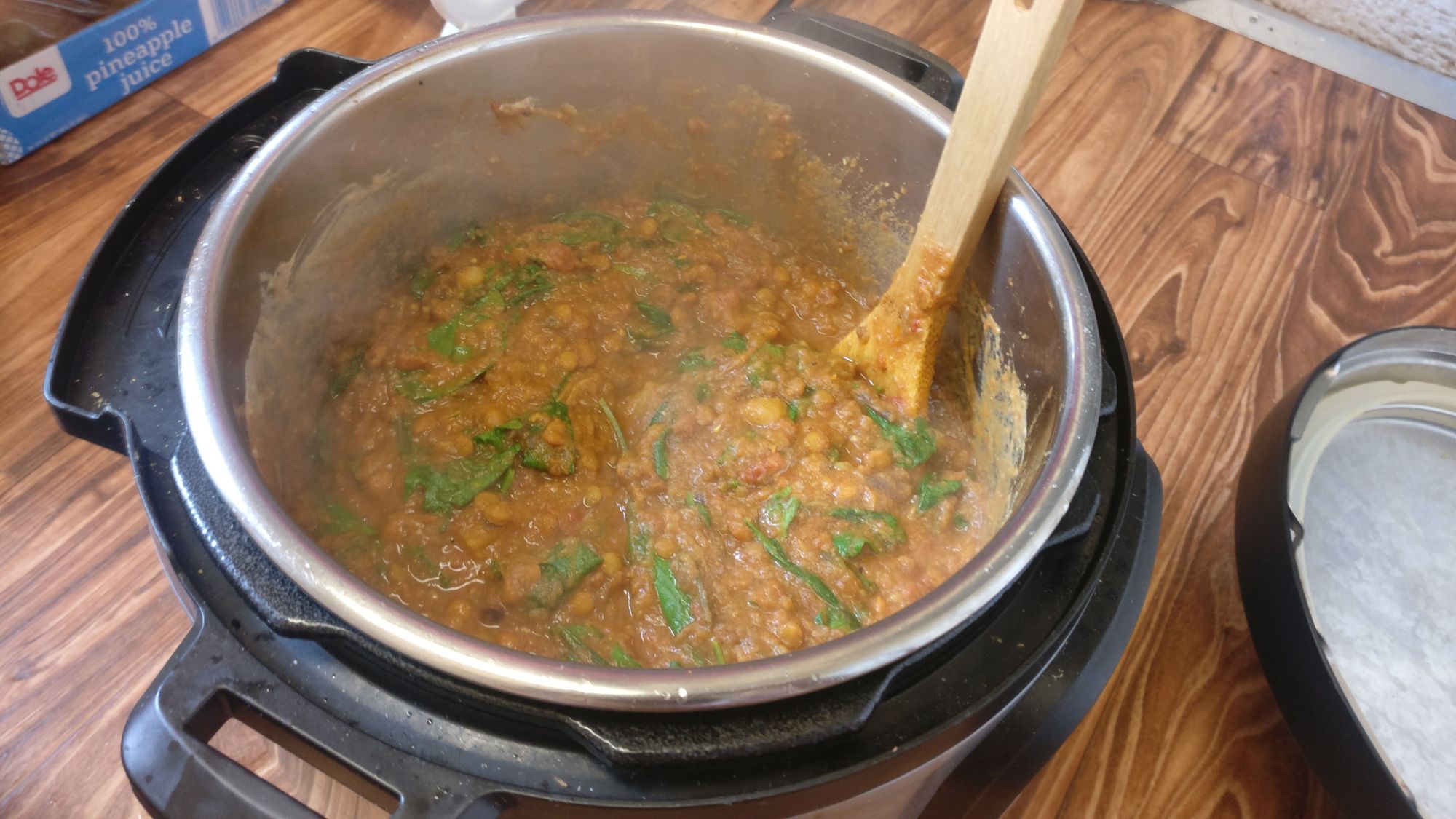 This was such a quick and easy meal prep that lasted me many meals. I ate it for a week's worth of lunches for a week, and portioned out the rest to freeze for those times when you're too tired to cook and just want to have something quick to pop into the microwave.
Next time, I'd up the spices a bit and try adding a different mix of vegetables. Overall, the curry was really soft because the eggplant cooked away to nothing, so there were just soft chunks of potato and soft lentils. I think it'd be nice to incorporate something with more bite (maybe even meat?).