Instant Pot New England Clam Chowder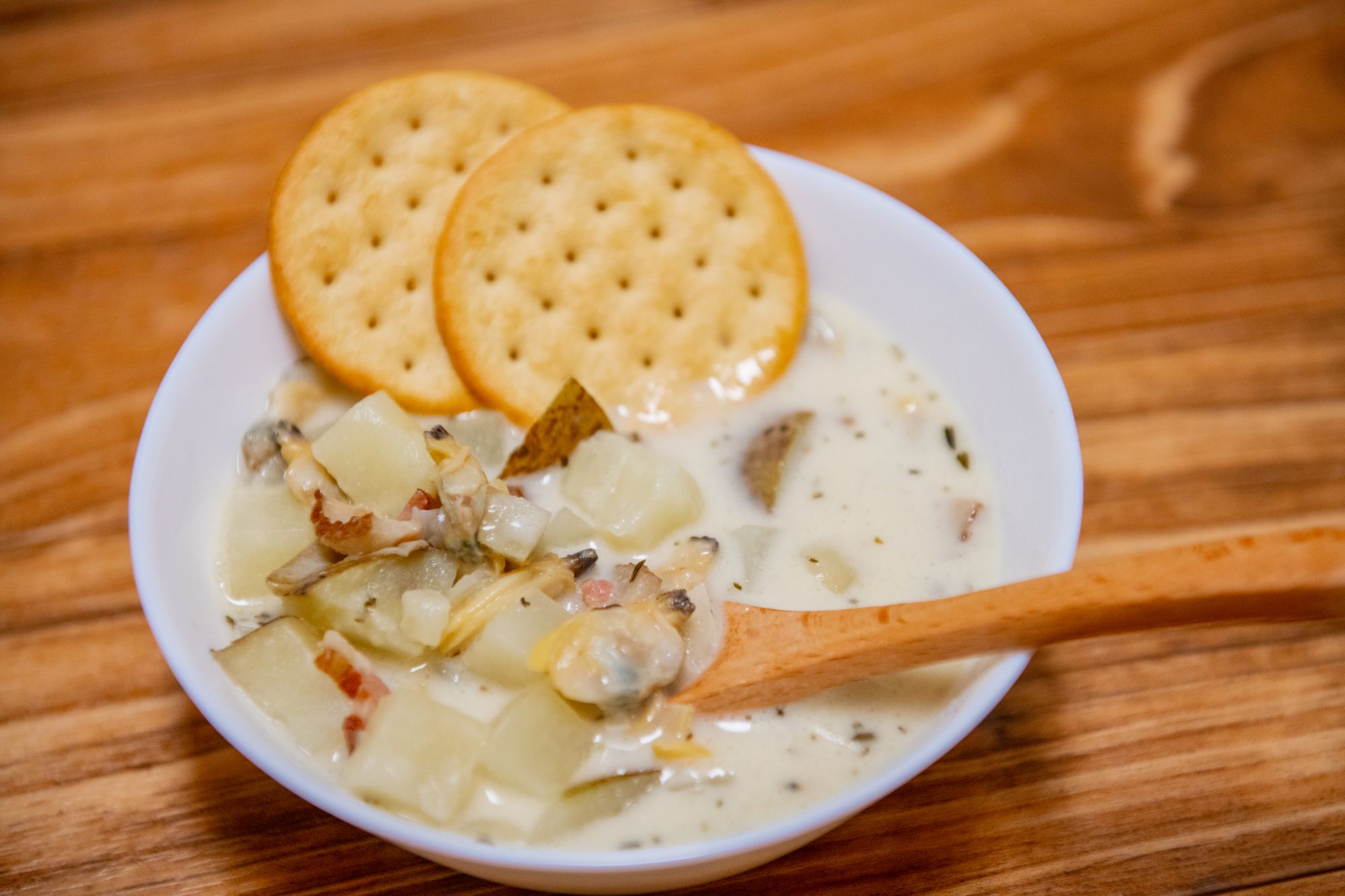 When you buy an Instant Pot, it comes with a recipe booklet, and I tore out the pages for the ones that caught my eye, set them aside to play with in the future, and recycled the rest.
I love clam chowder, but there's so much cream and butter...so I was waiting for an opportunity to entertain to make this, and it happened! My best friend visited and that plant doctor joined for dinner. All photo creds go to the plant doctor.
---
Ingredients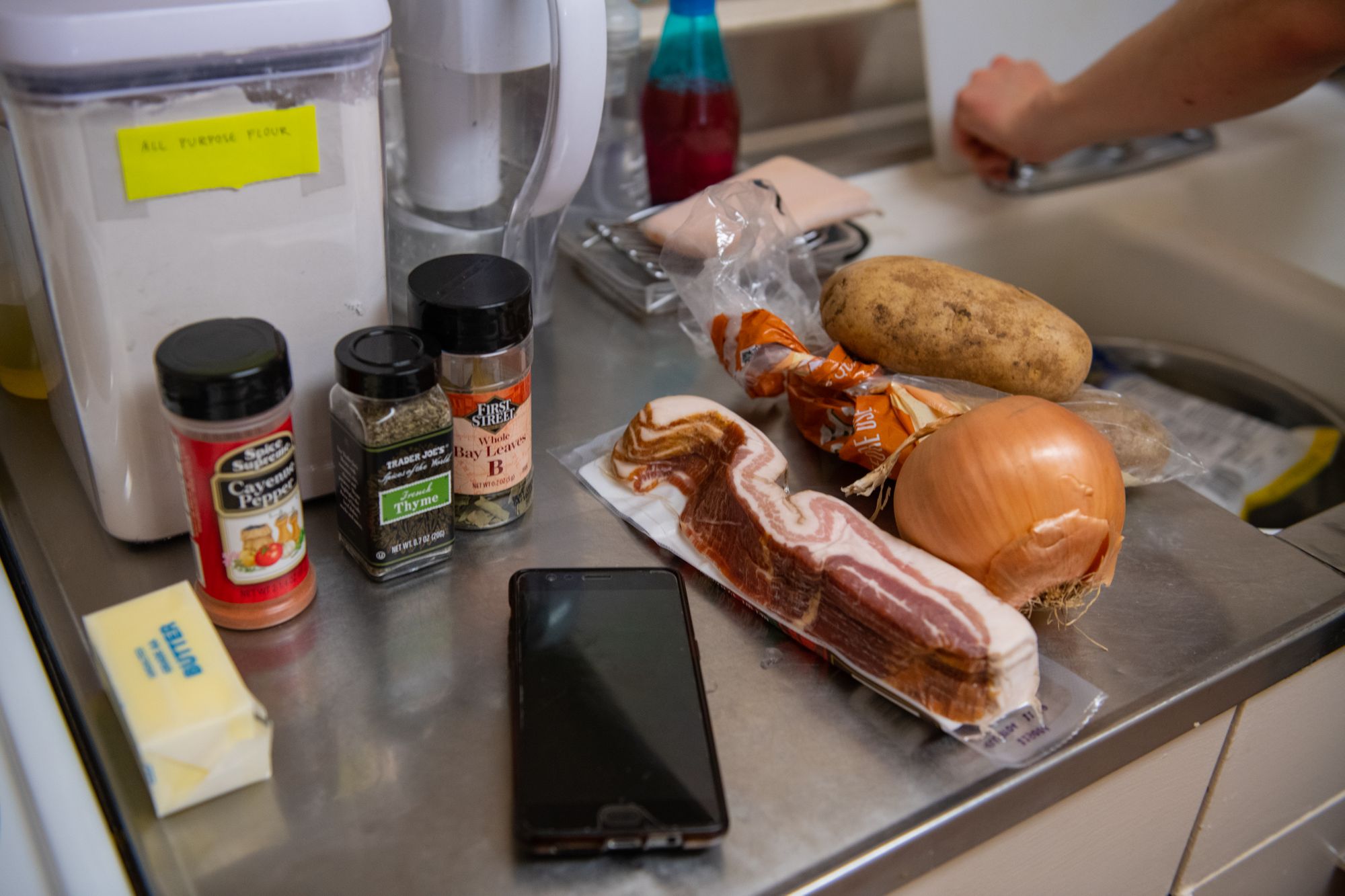 300g frozen clams
500 mL liquid from packaged clams + water
1 cup smoked bacon
1 onion
125 mL white wine (I only had shaoxing wine, so I used that)
2 medium potatoes
1 bay leaf
1 tsp thyme
1 pinch cayenne pepper
250 mL milk
250 mL cream
30g butter
30g flour
salt & pepper
Methodology
Dice up the onion, bacon, and potatoes.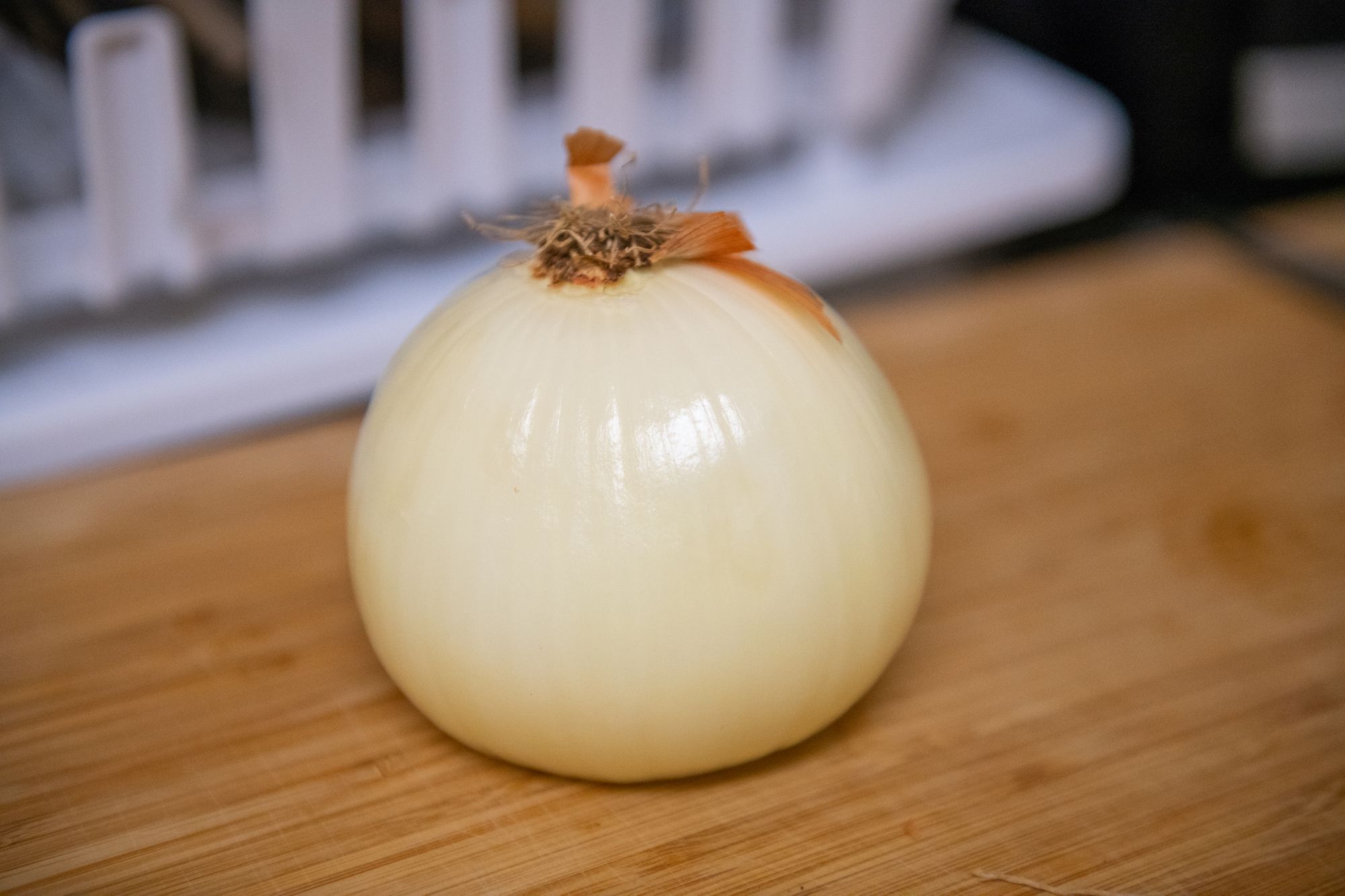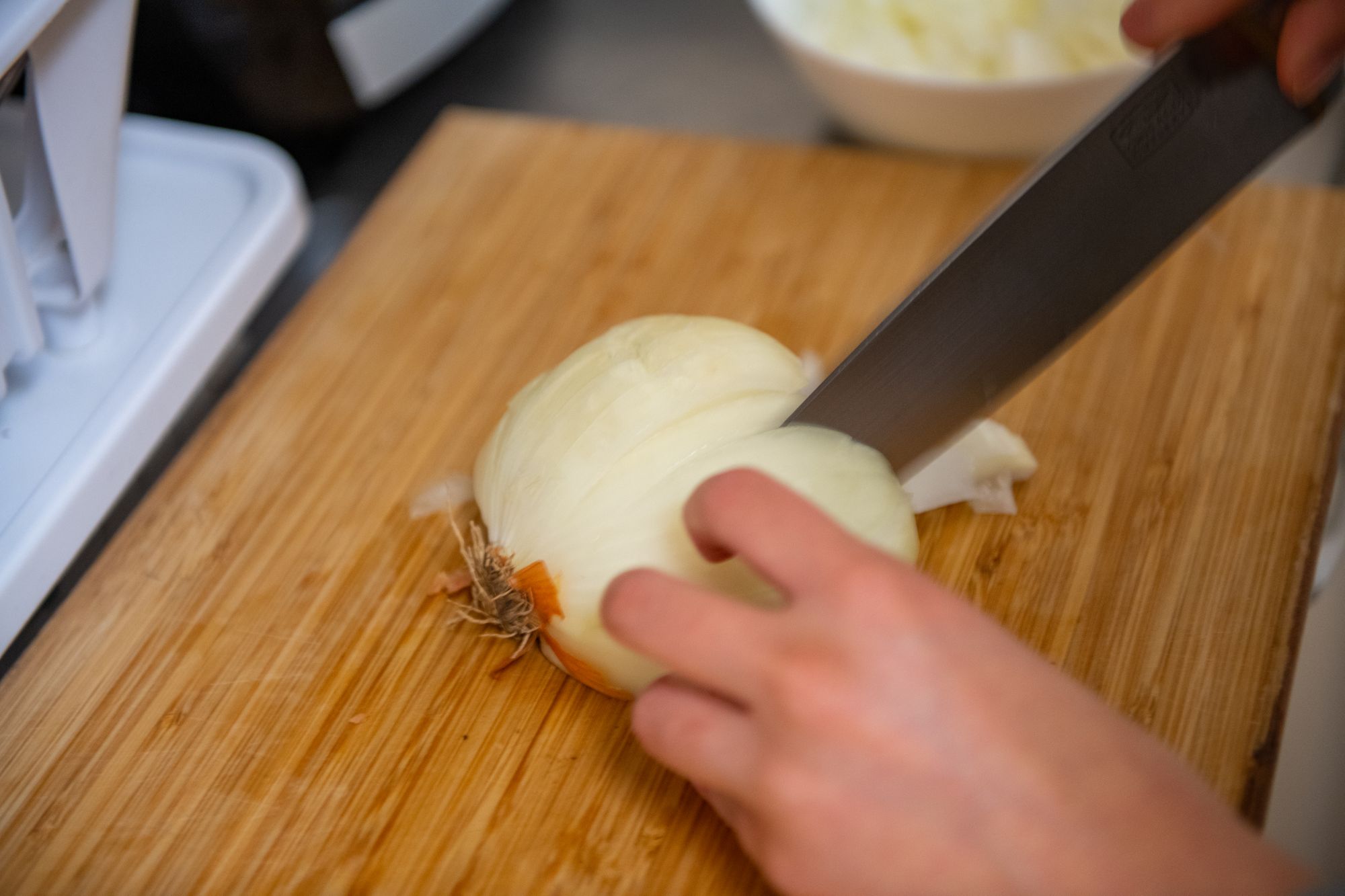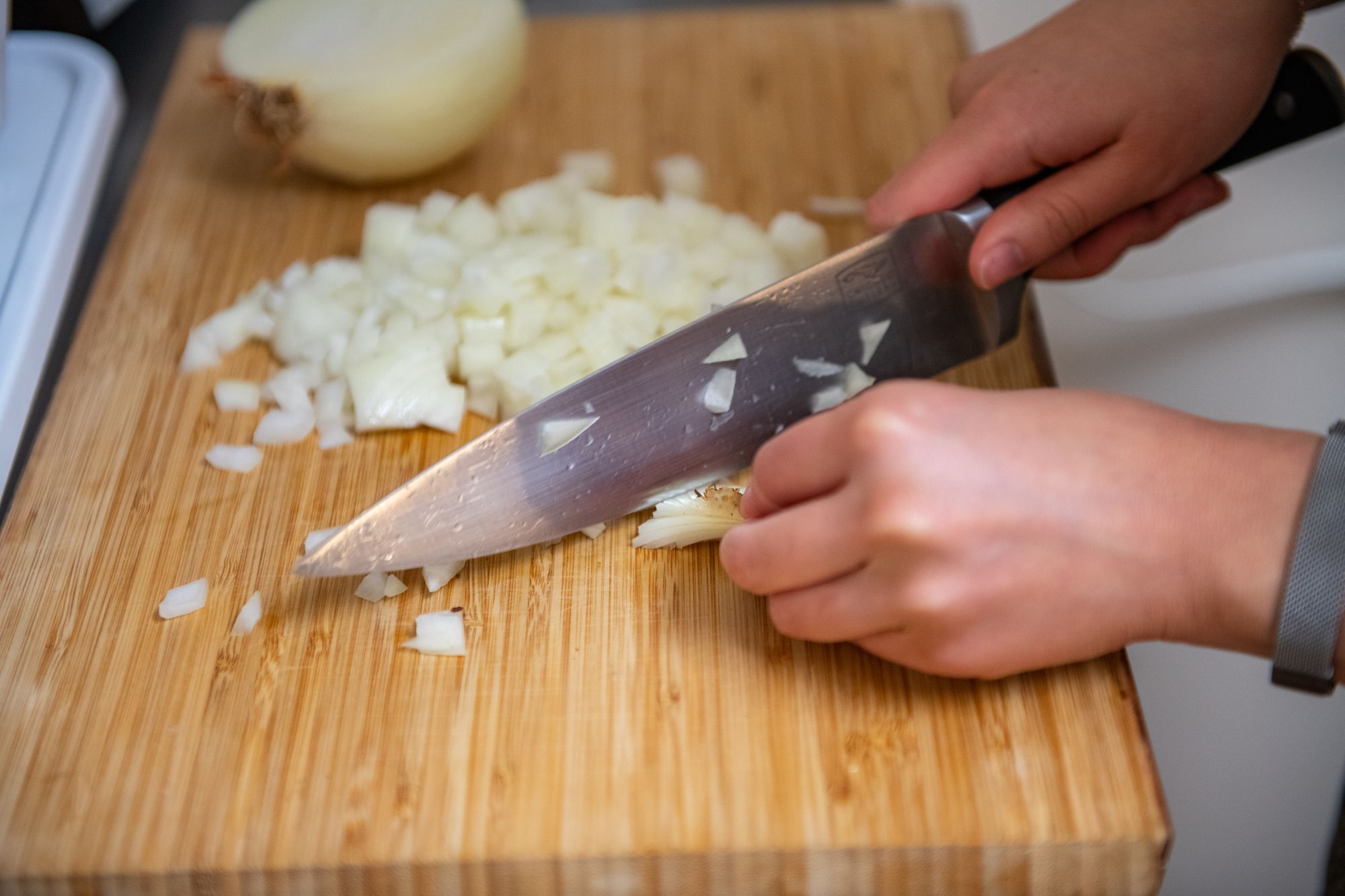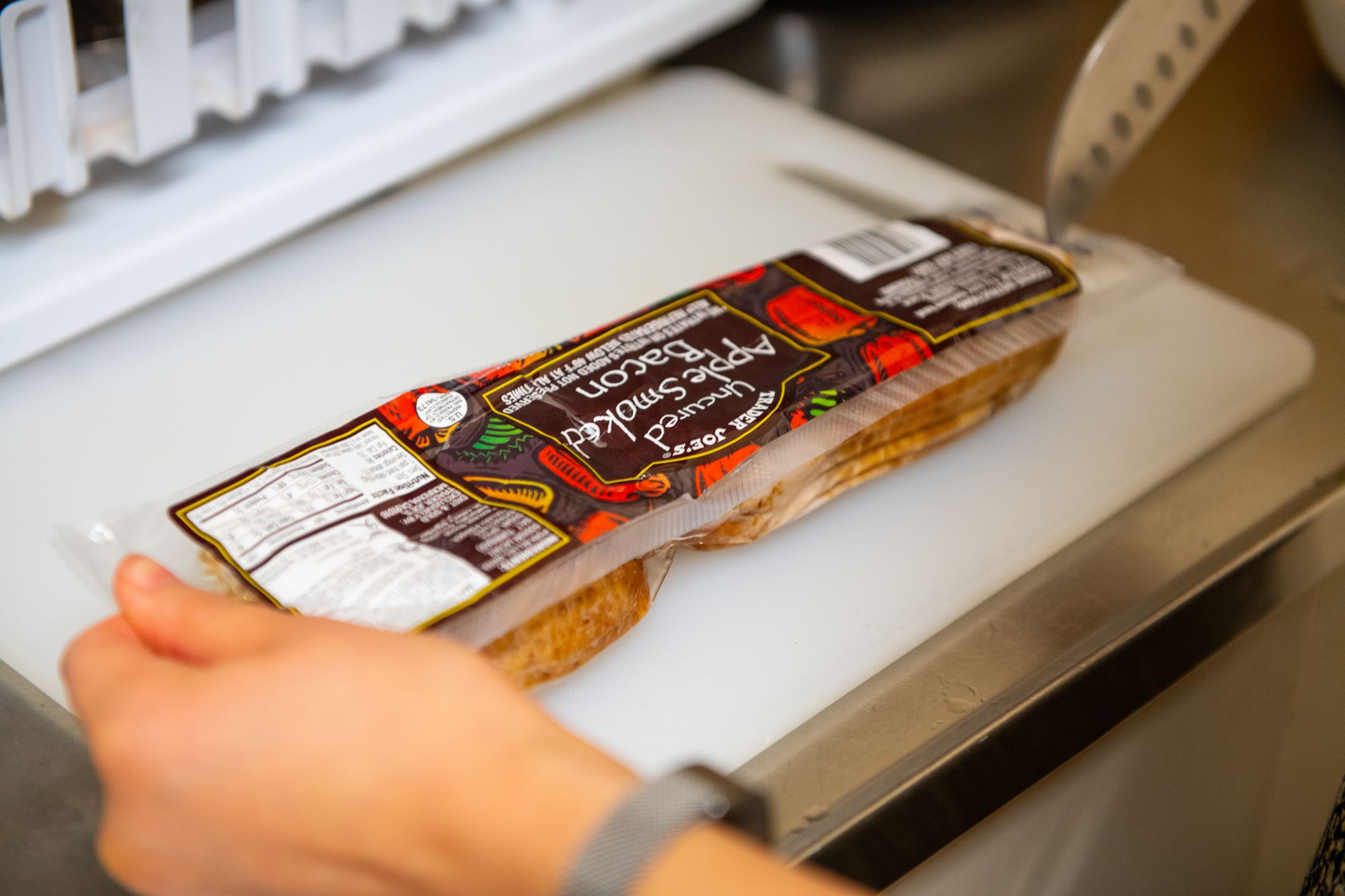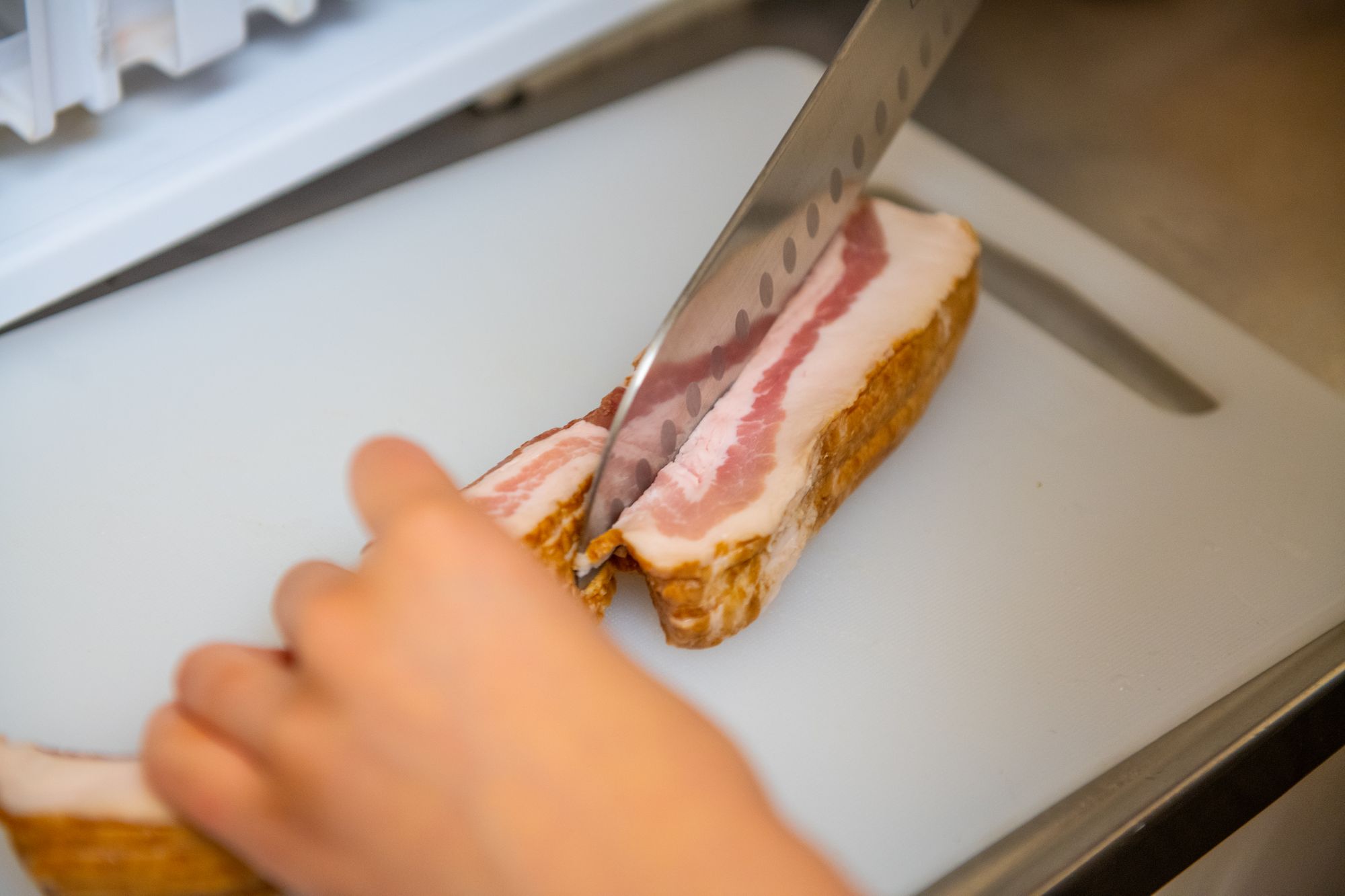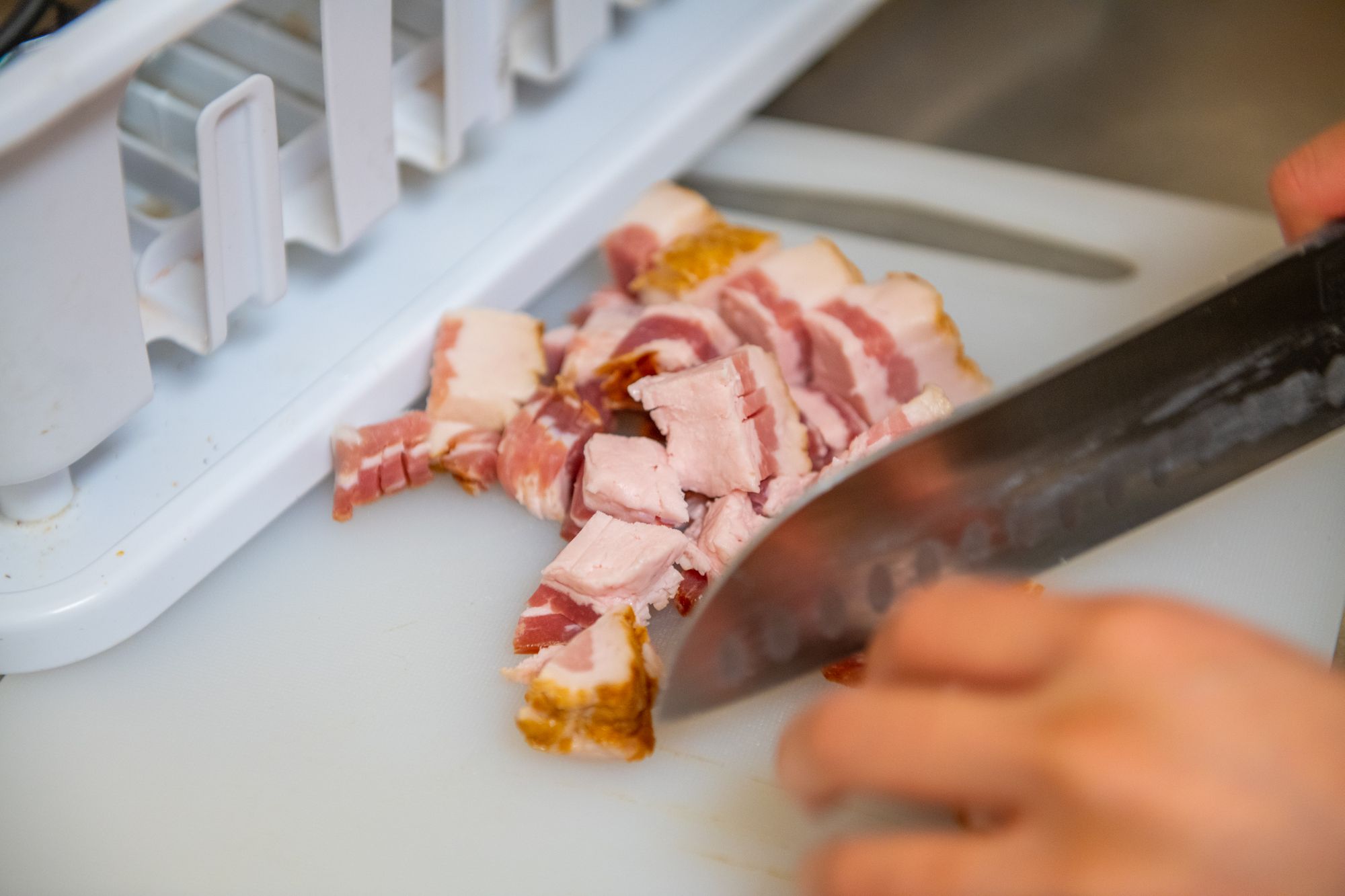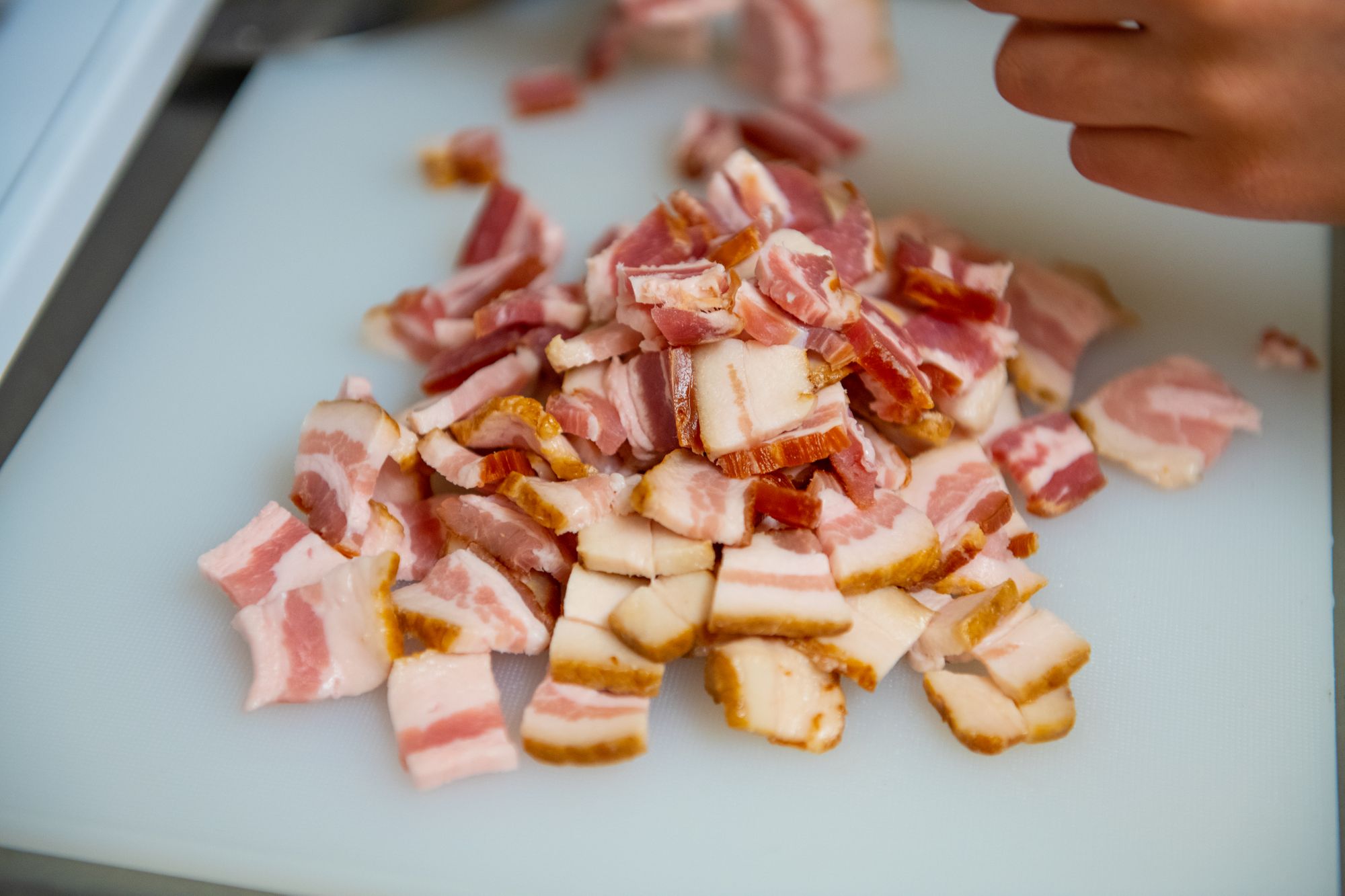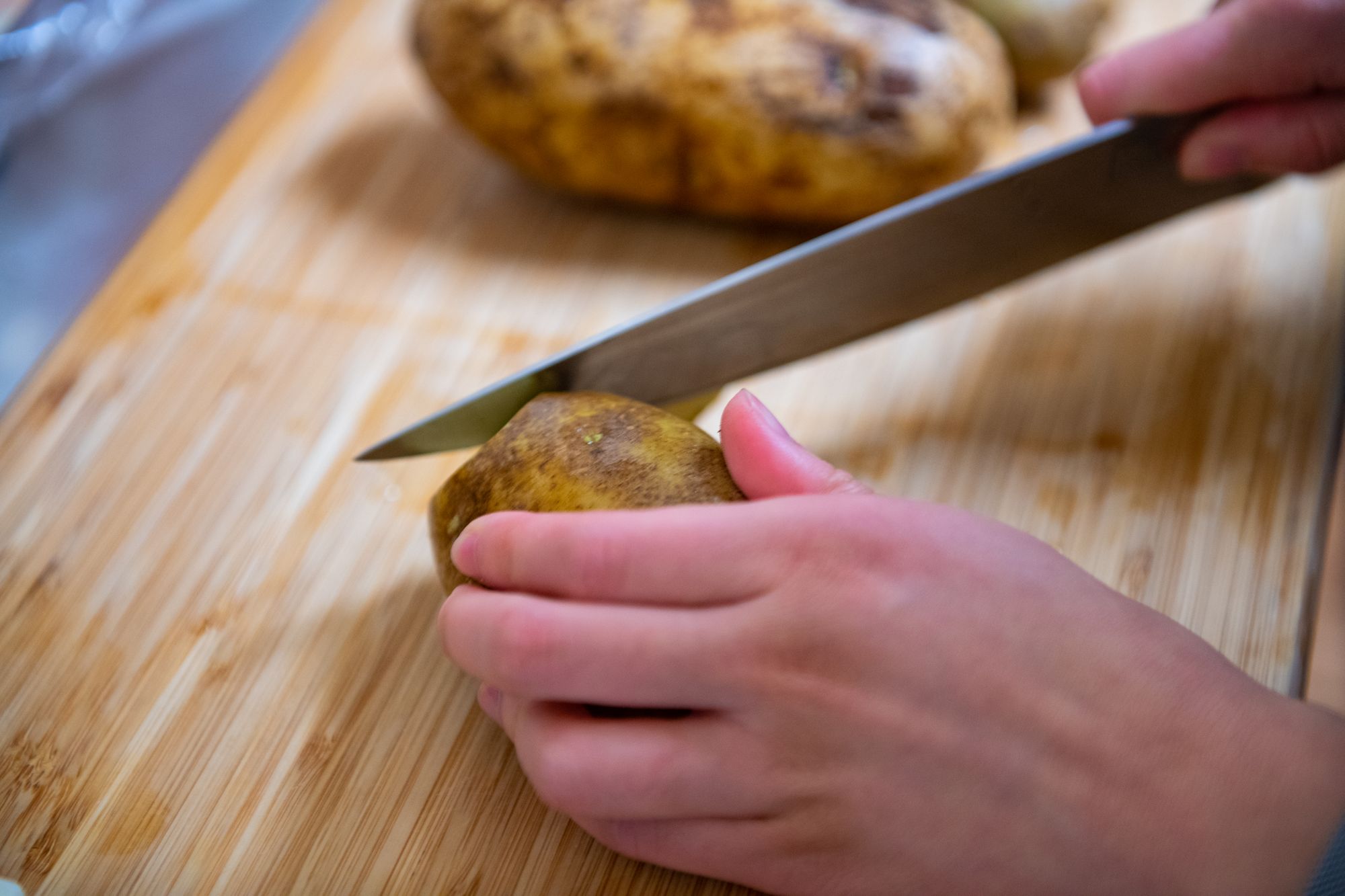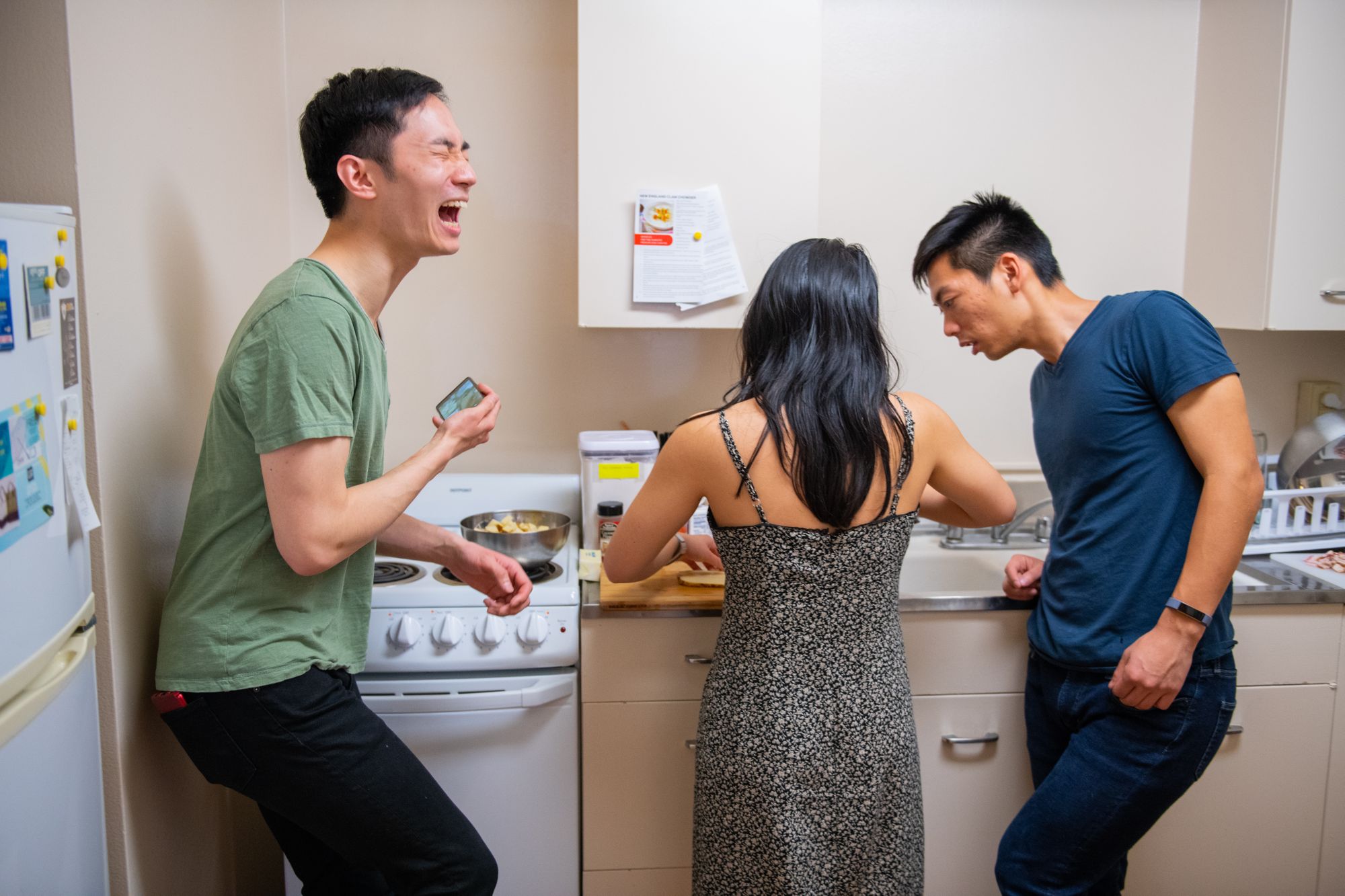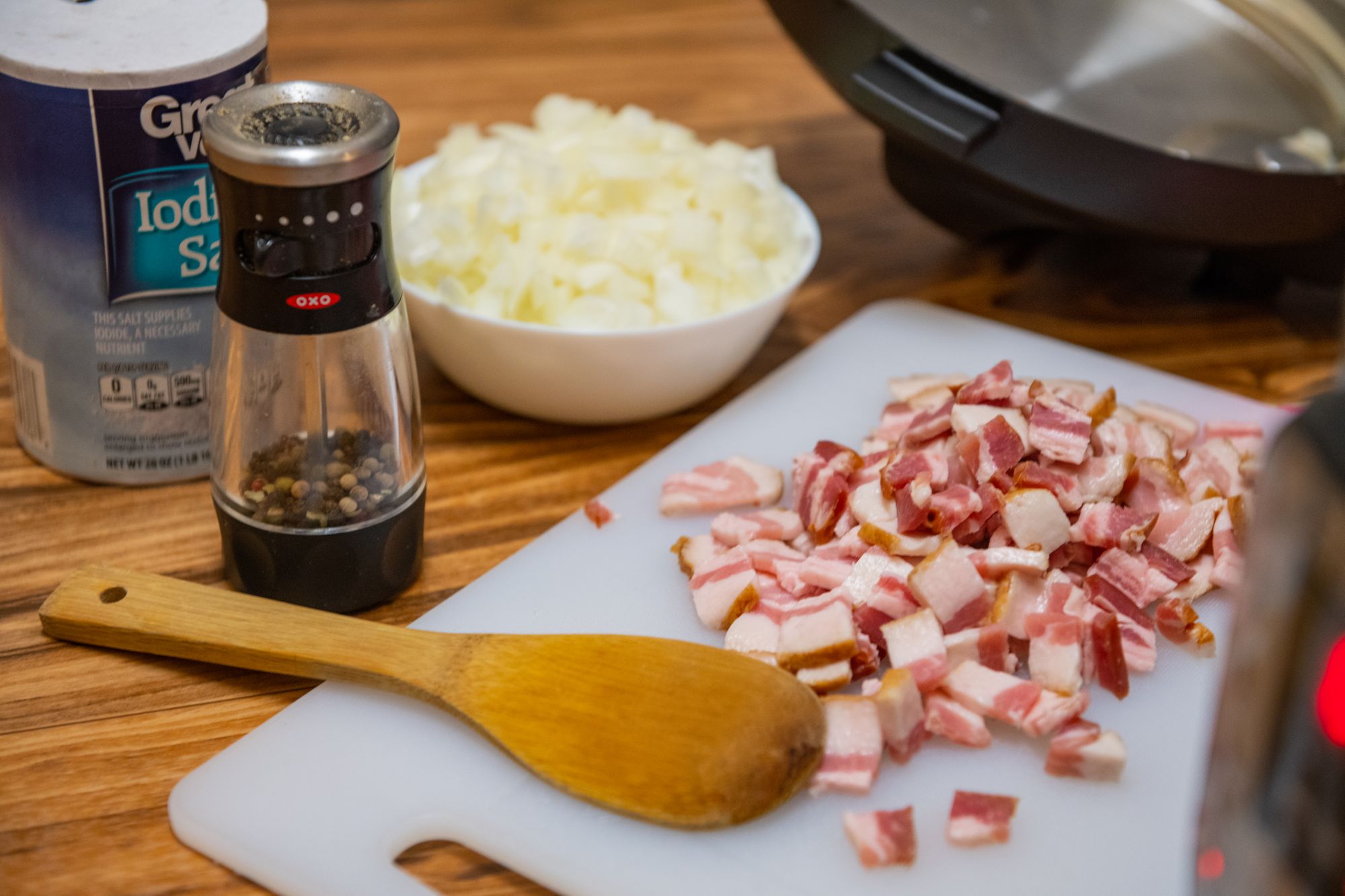 Add the bacon to the cold Instant Pot, and turn it to Saute on low.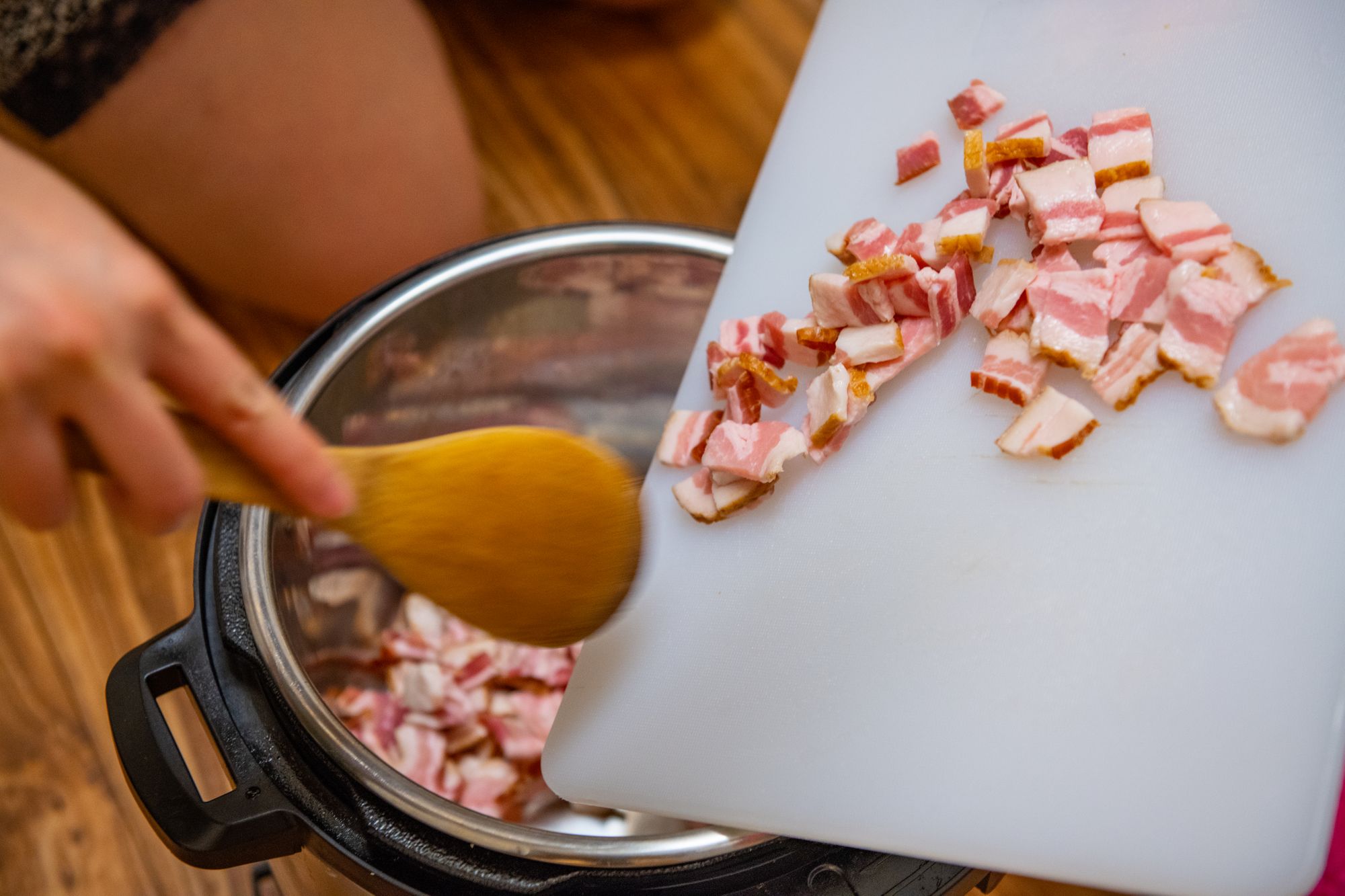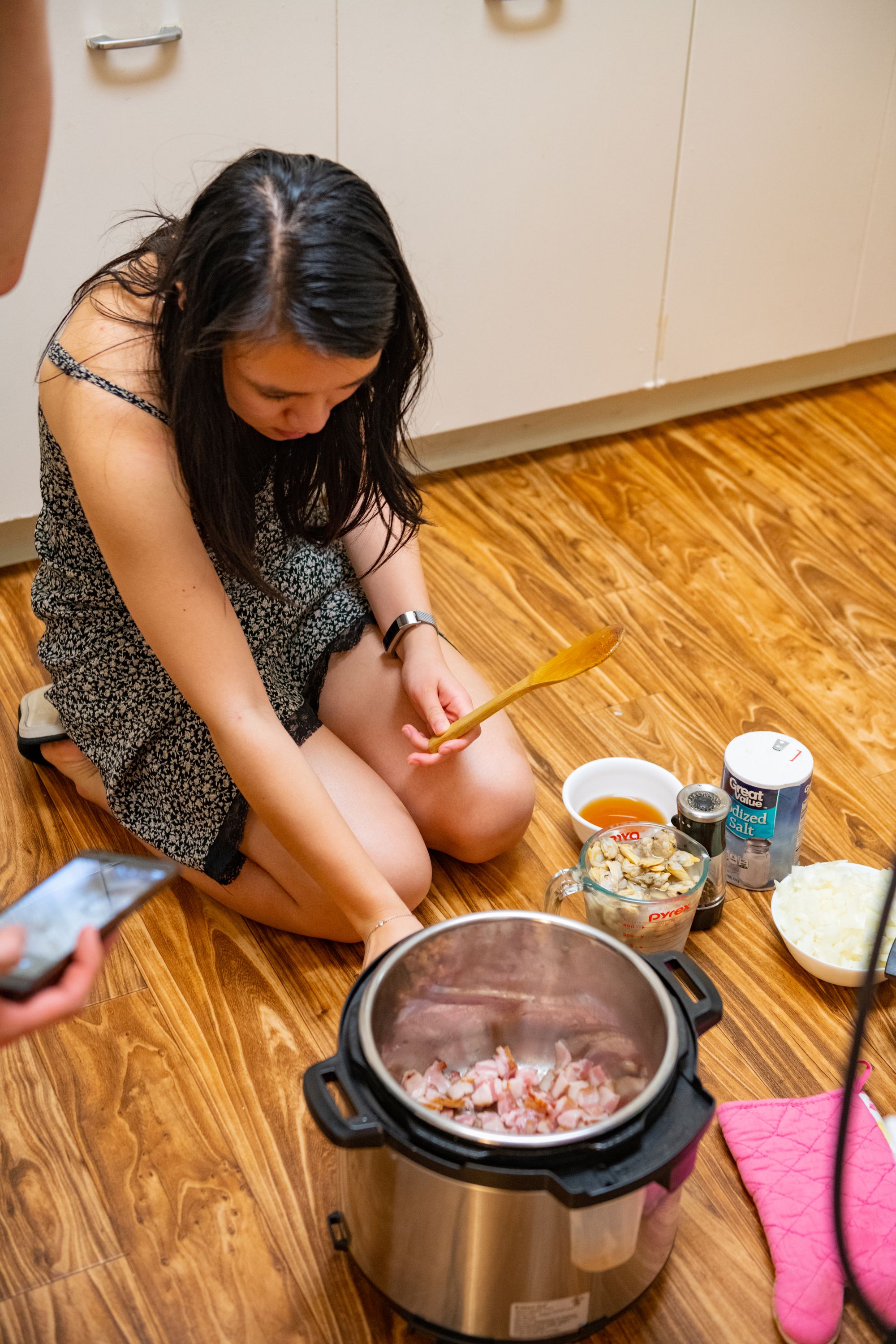 When the bacon starts to release its fat and sizzle, add the onion, salt, and pepper. Set the Instant Pot to Saute on high.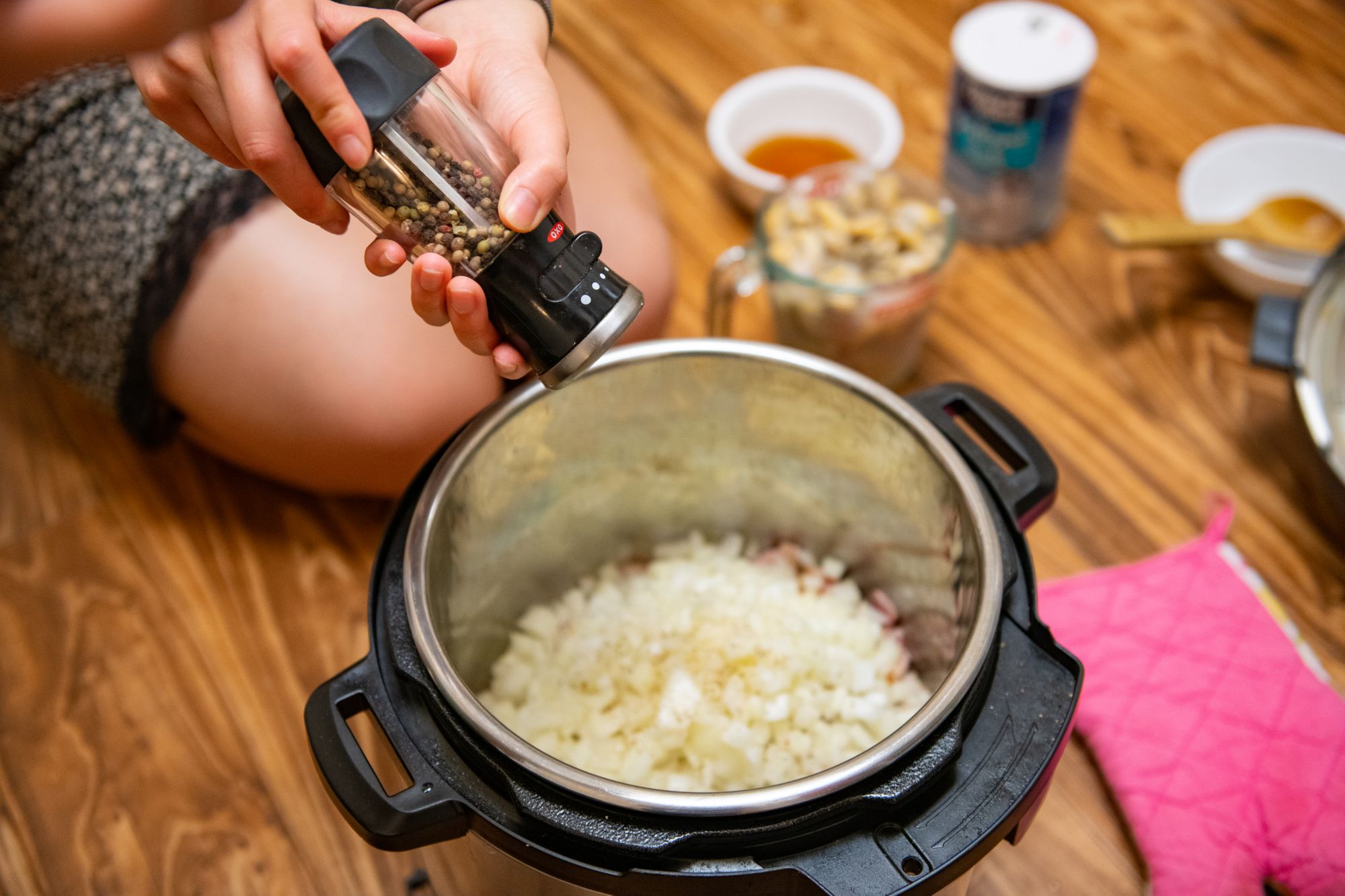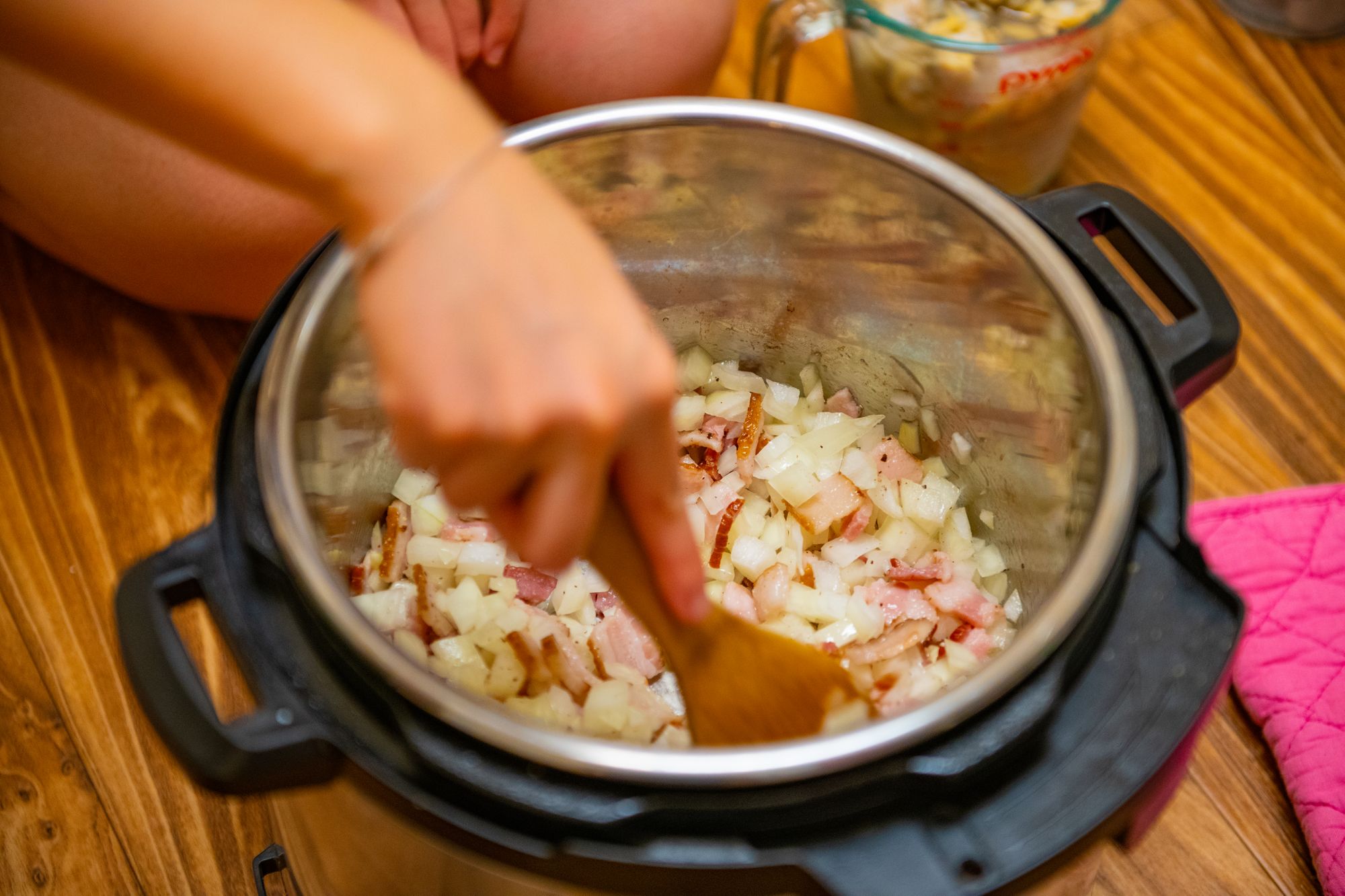 When the onions are soft and caramelized, add the wine to deglaze the Instant Pot and scrape all the brown bits off the bottom.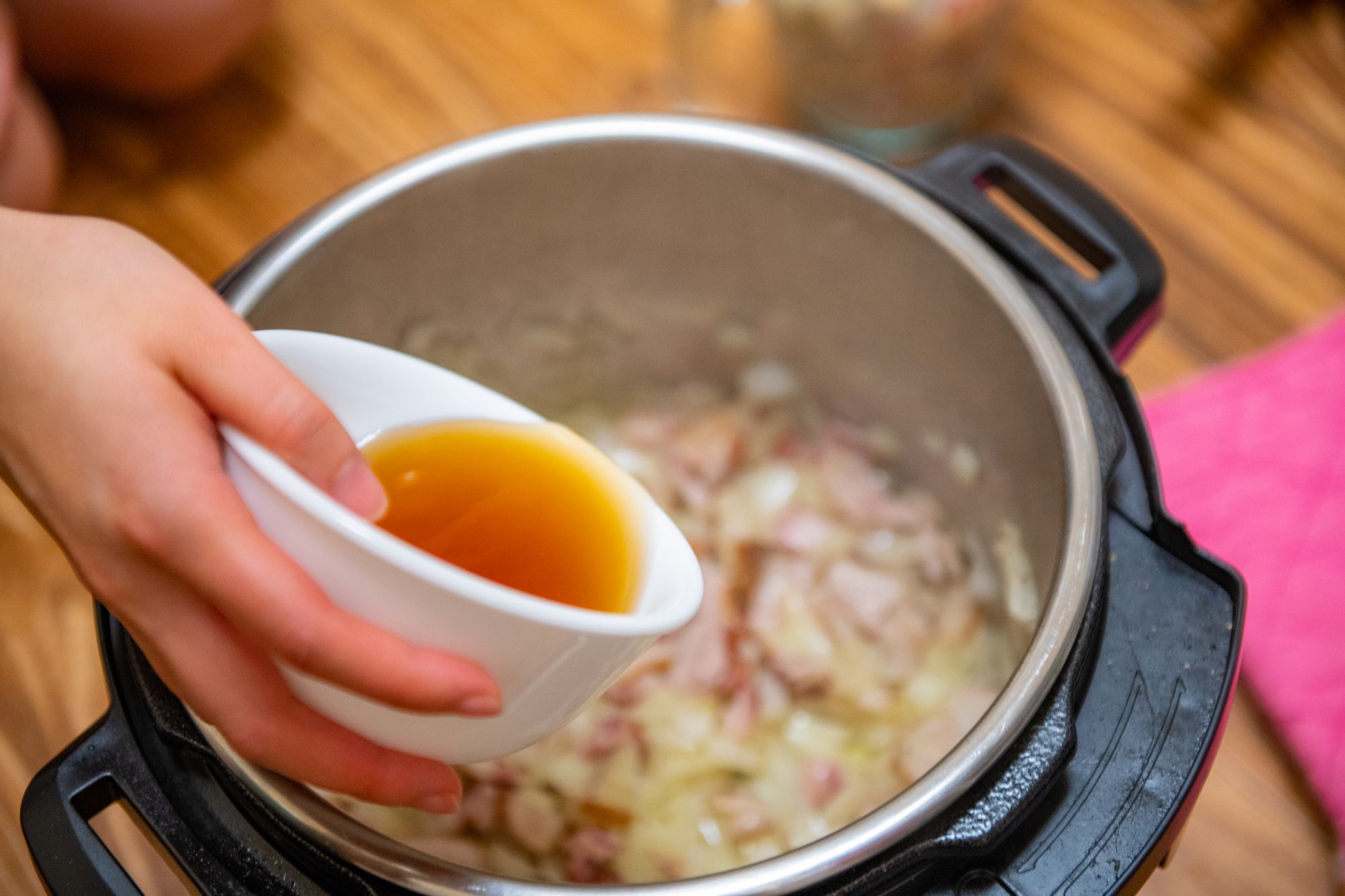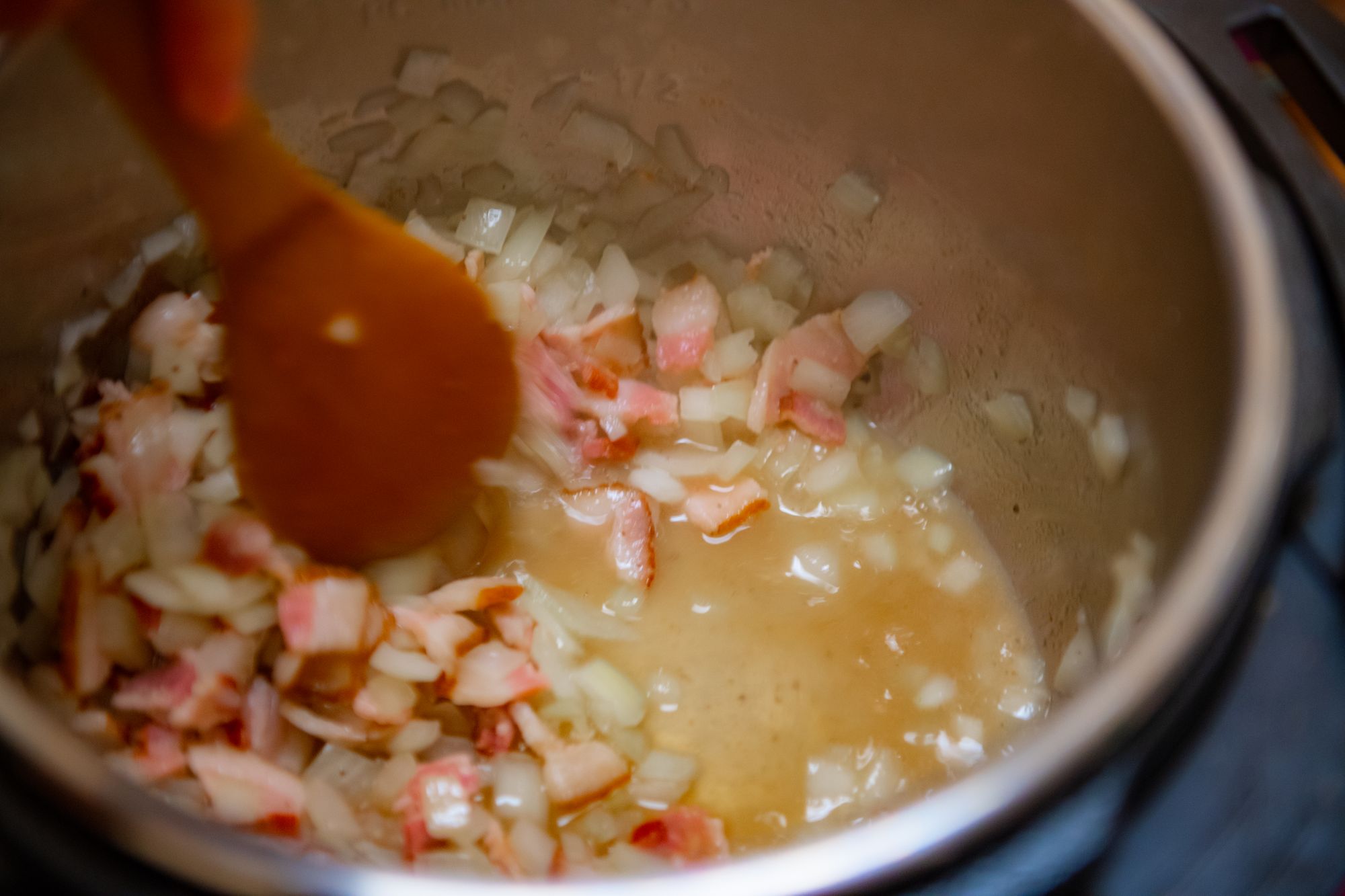 Let the wine evaporate completely.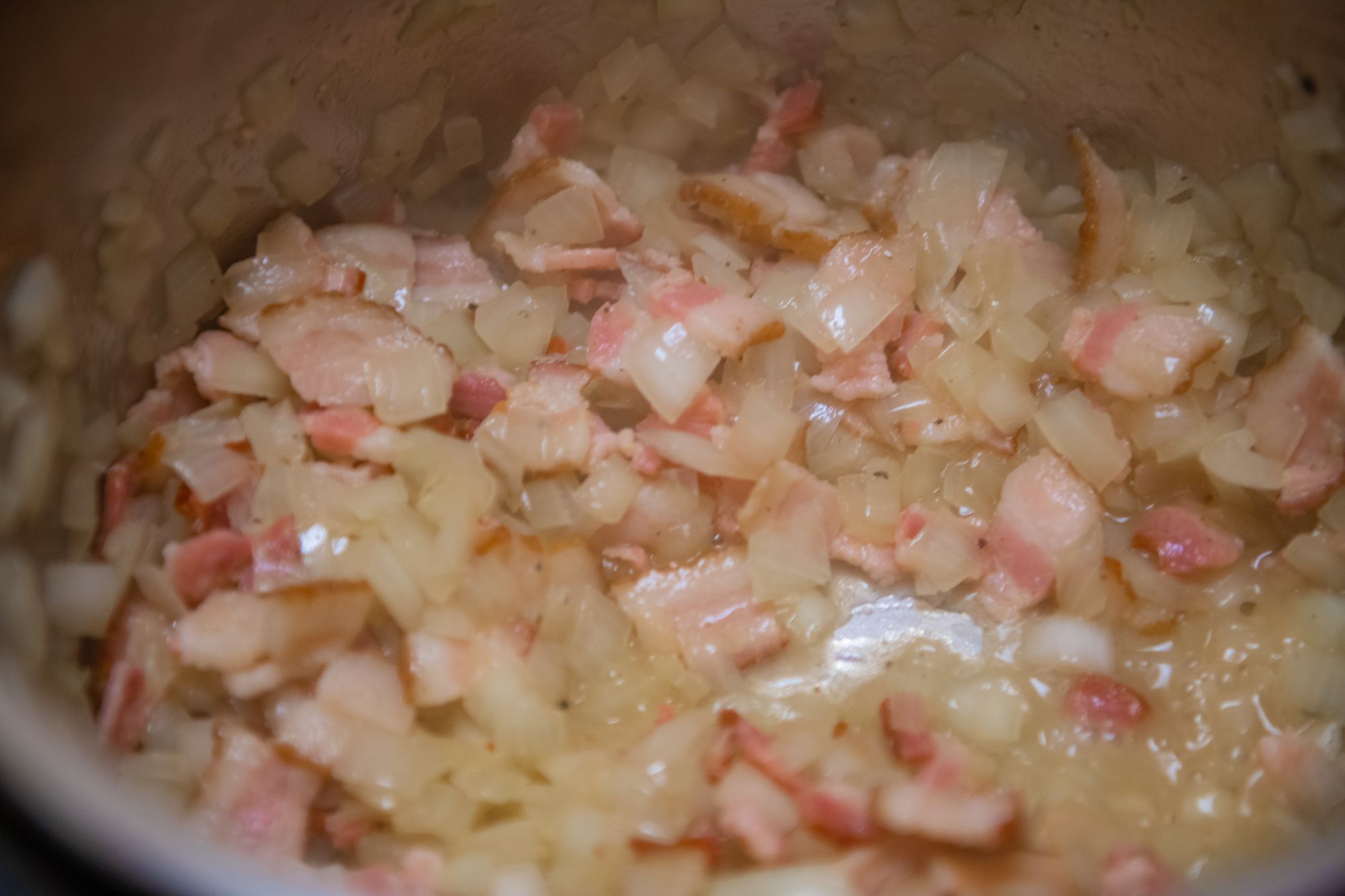 Add the potatoes, claim juice/water, bay leaf, thyme, and cayenne pepper.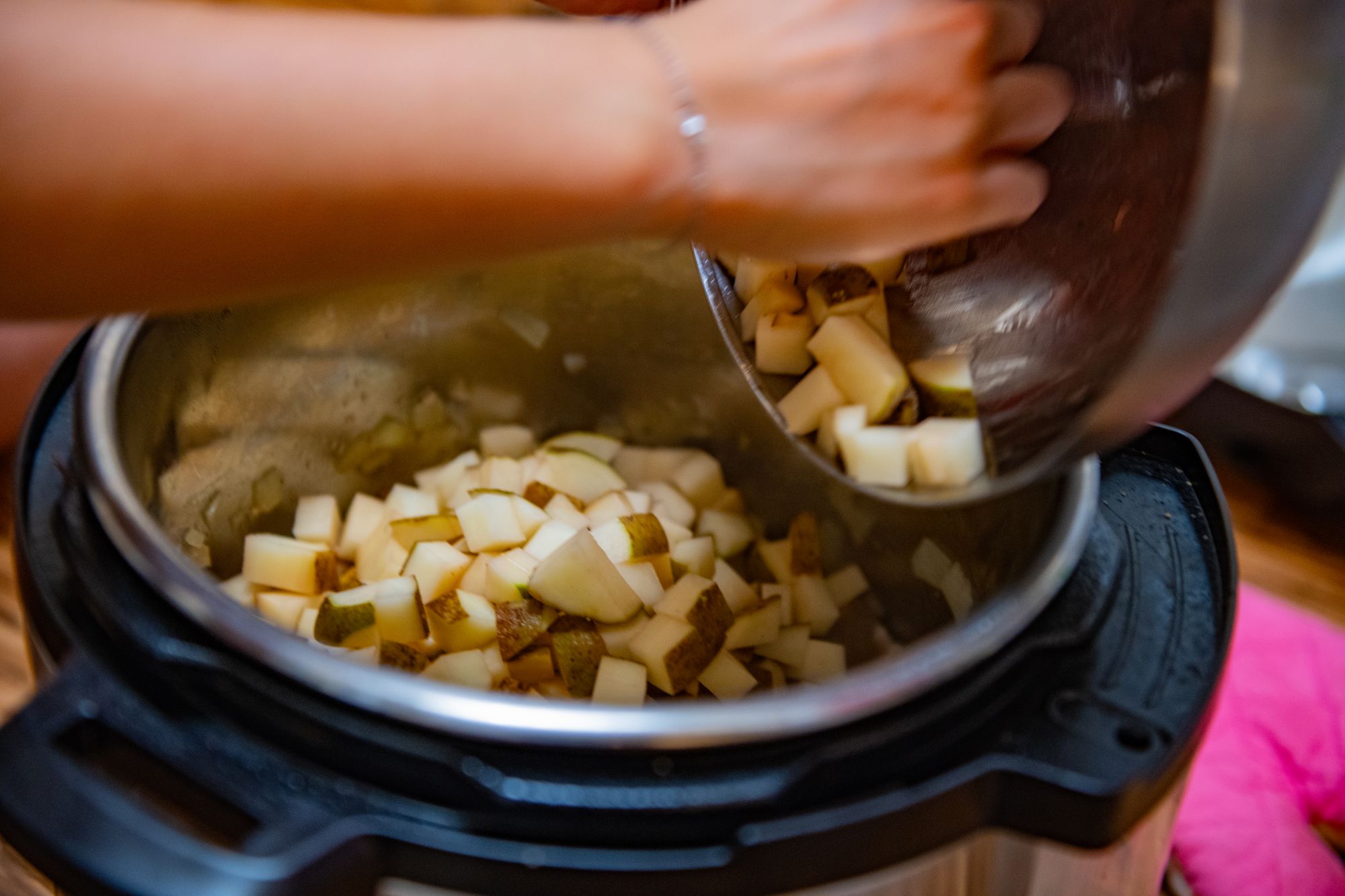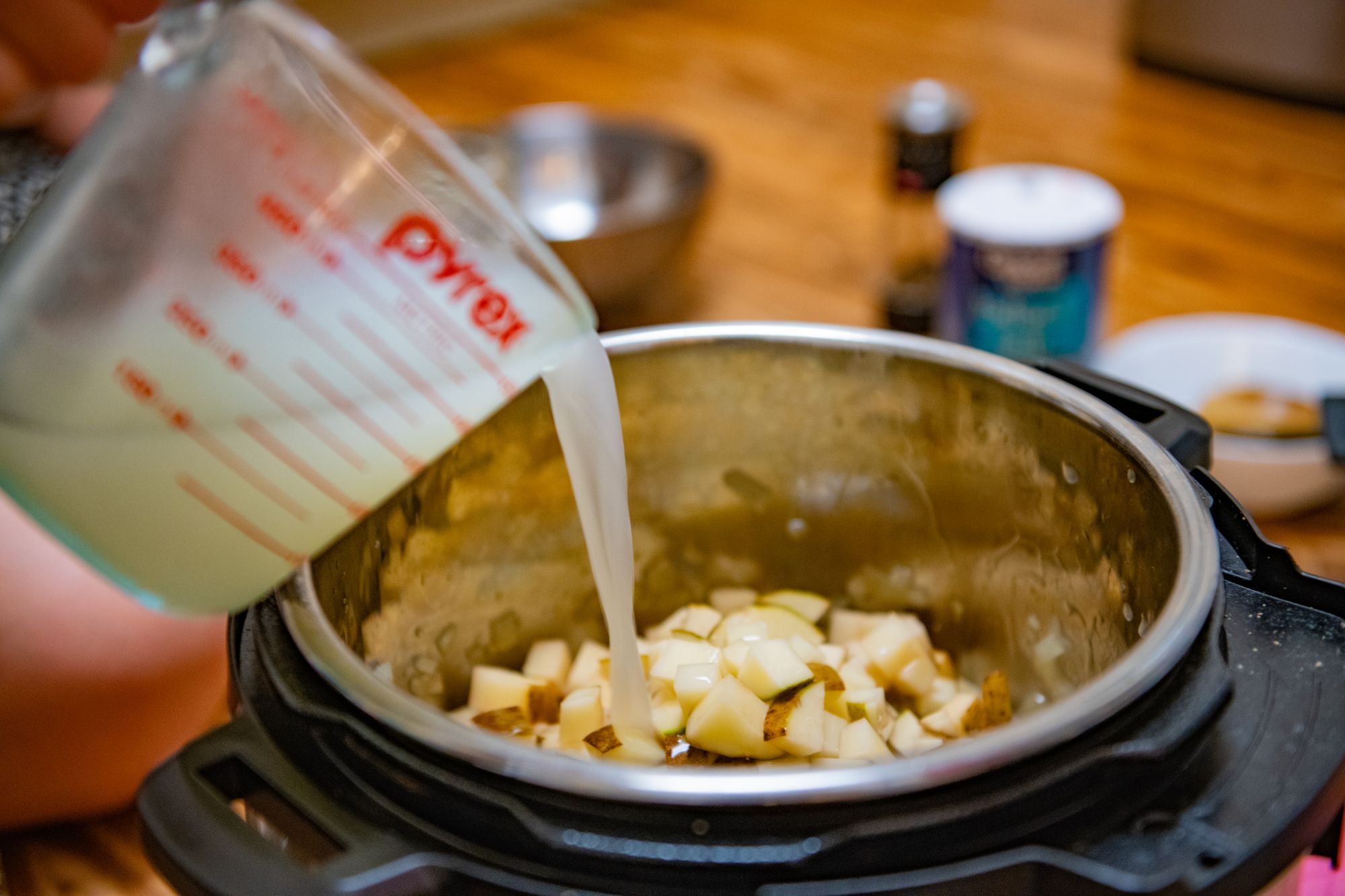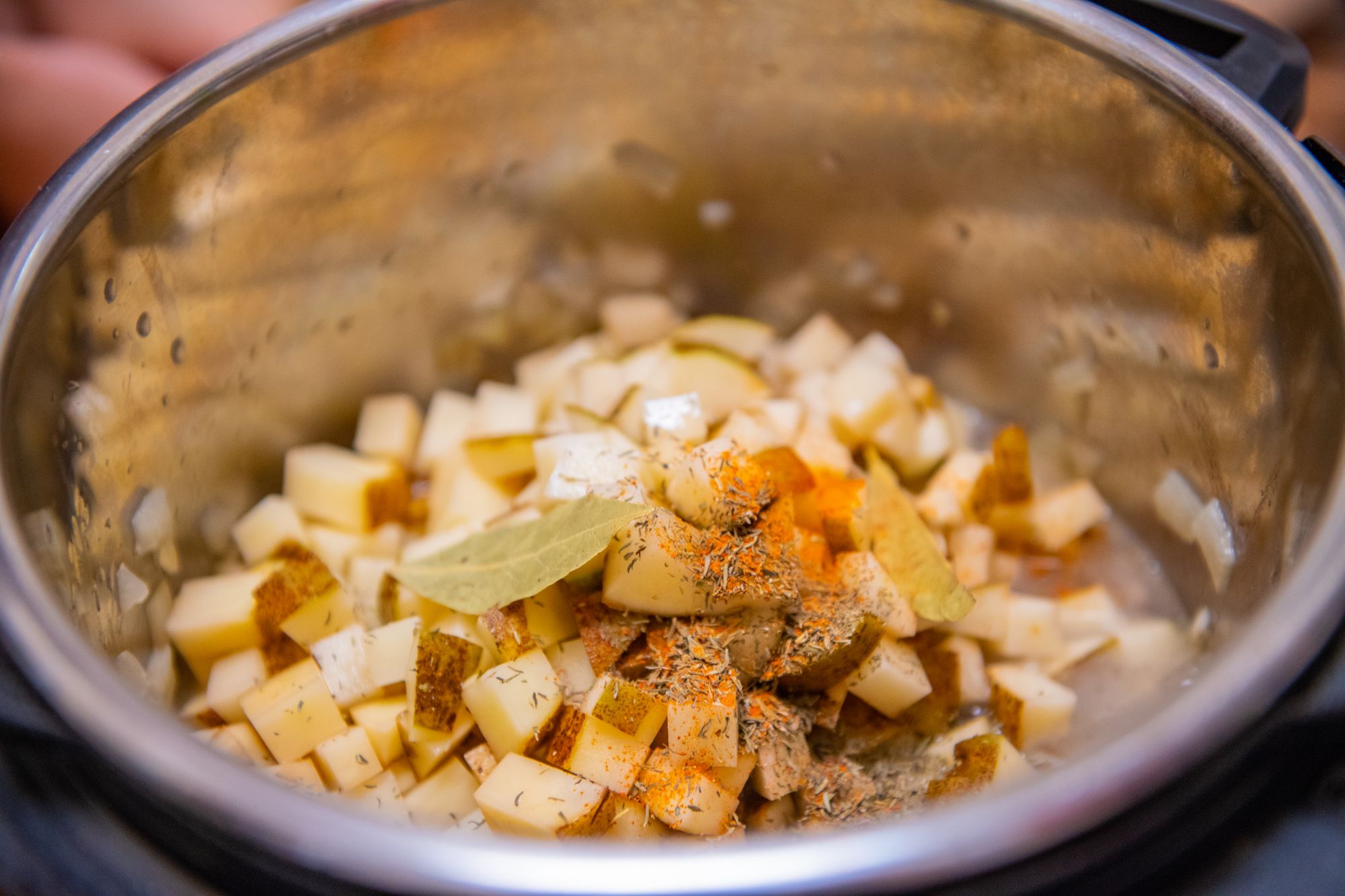 Mix everything together, then close the Instant Pot and seal. Set it to pressure cook for 5 minutes. Quick release when time is up.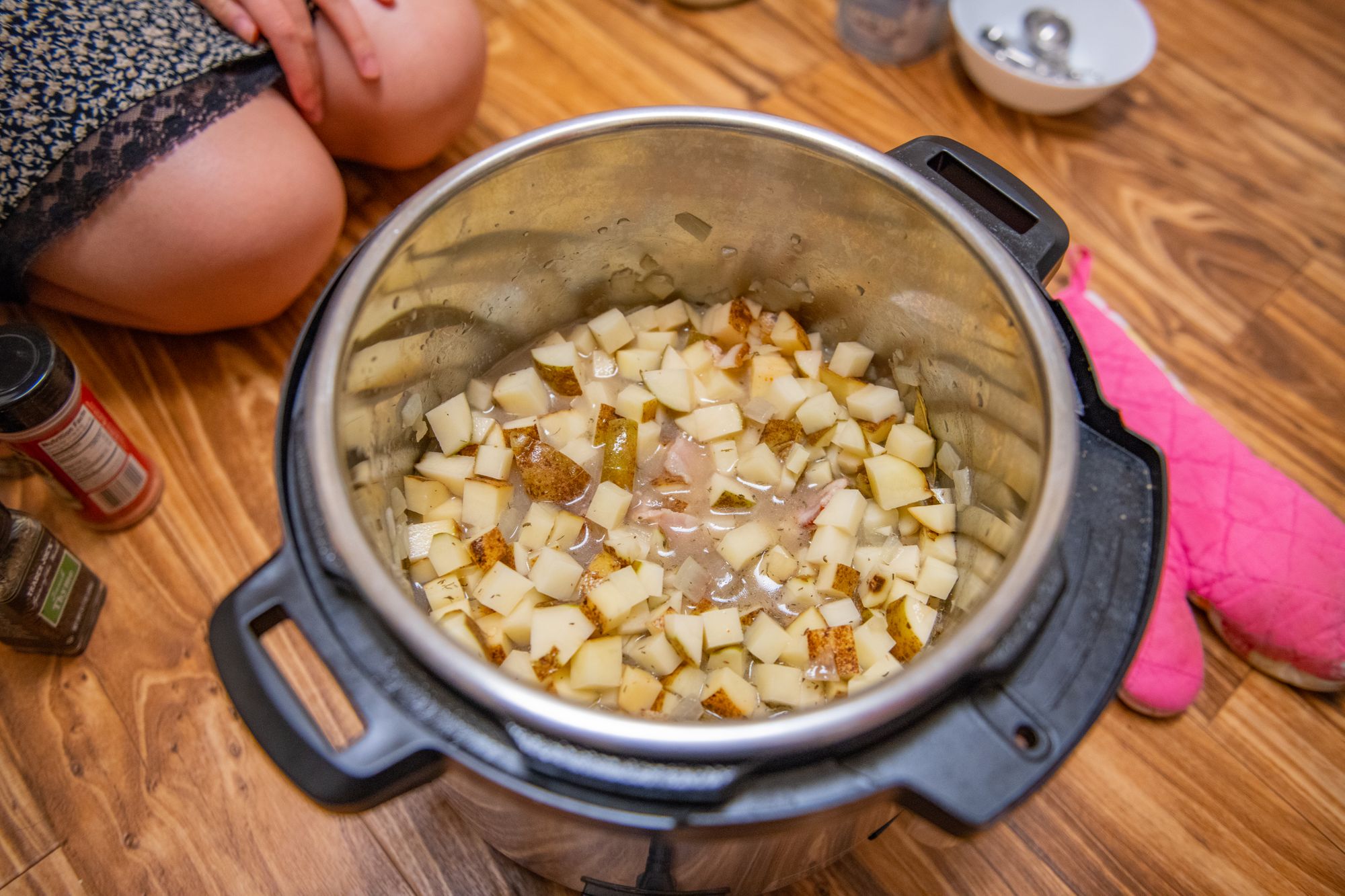 While things are cooking, in a separate pot on the stove, create a roux with the butter and flour over low heat. Stir constantly to cook the flour and keep things from burning.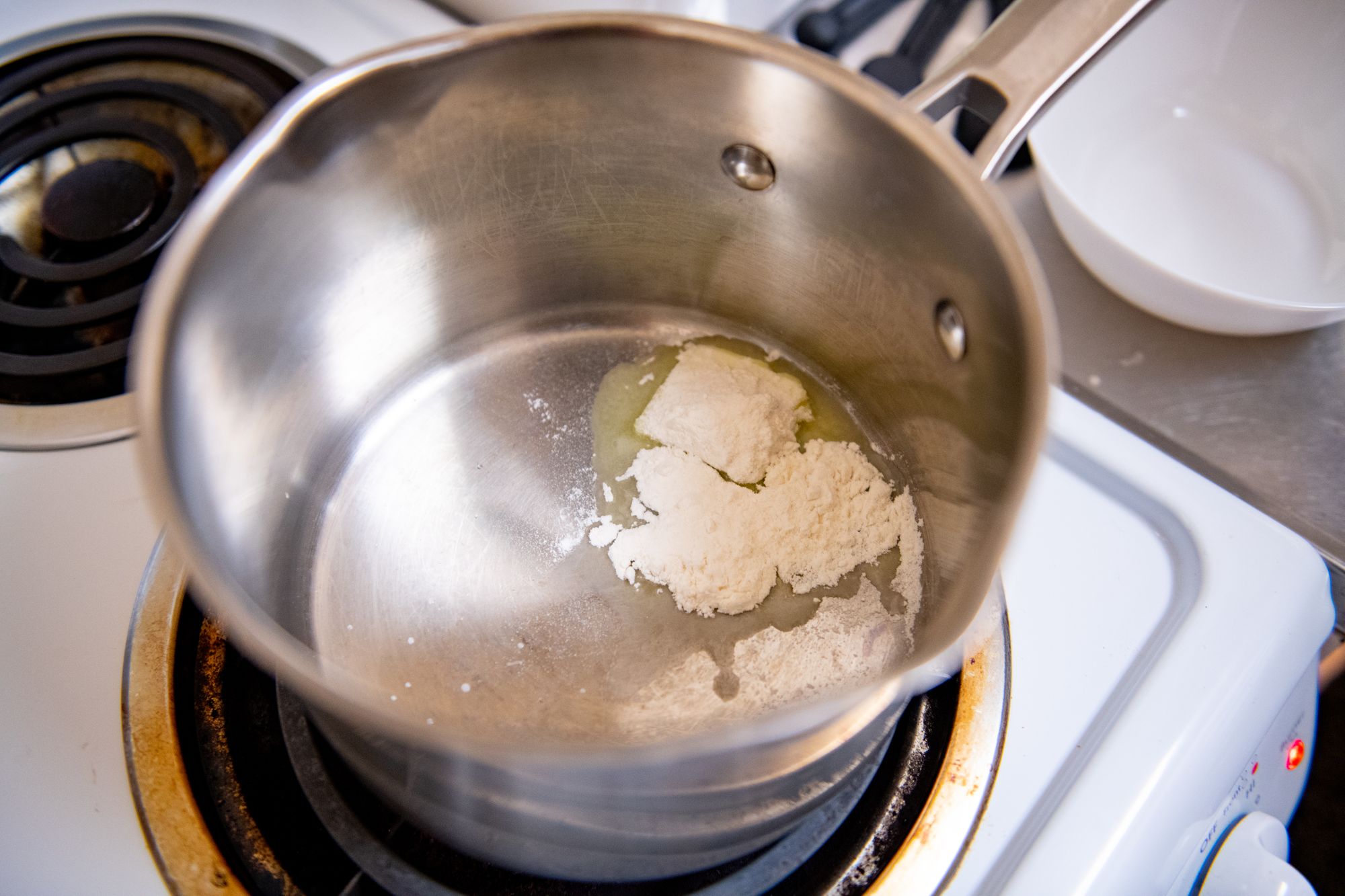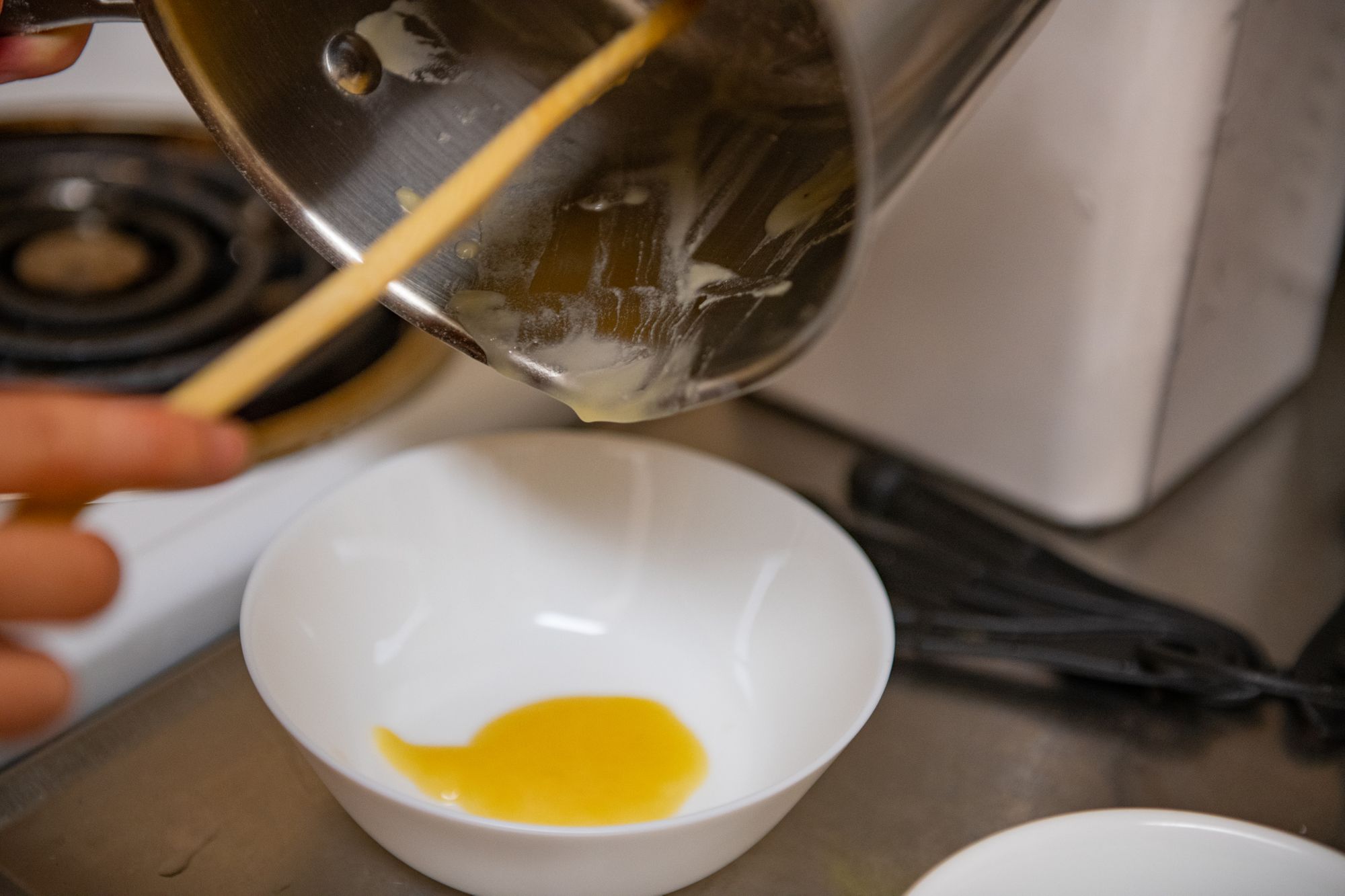 When the Instant Pot is done cooking, add the roux, cream, and clams.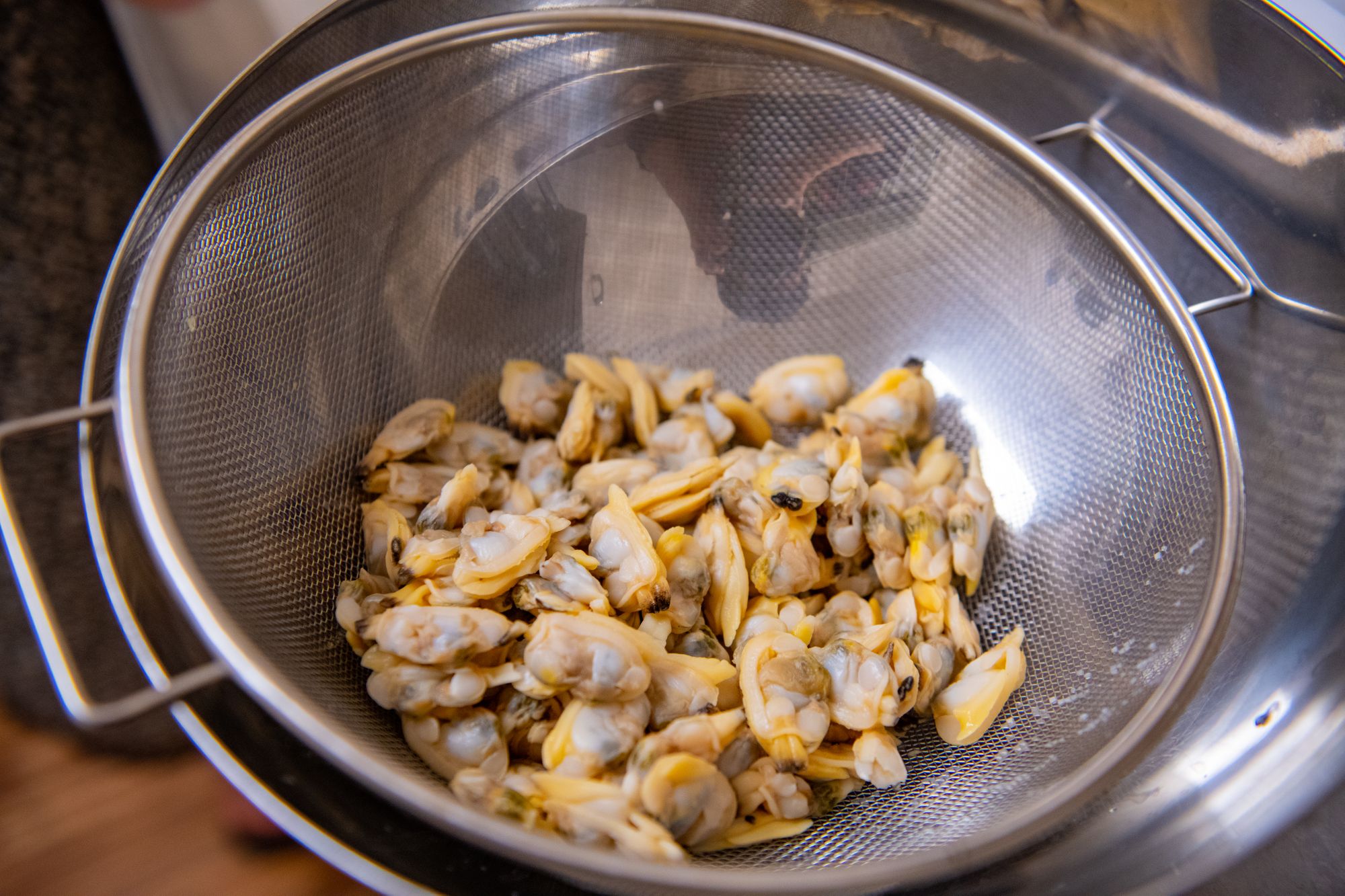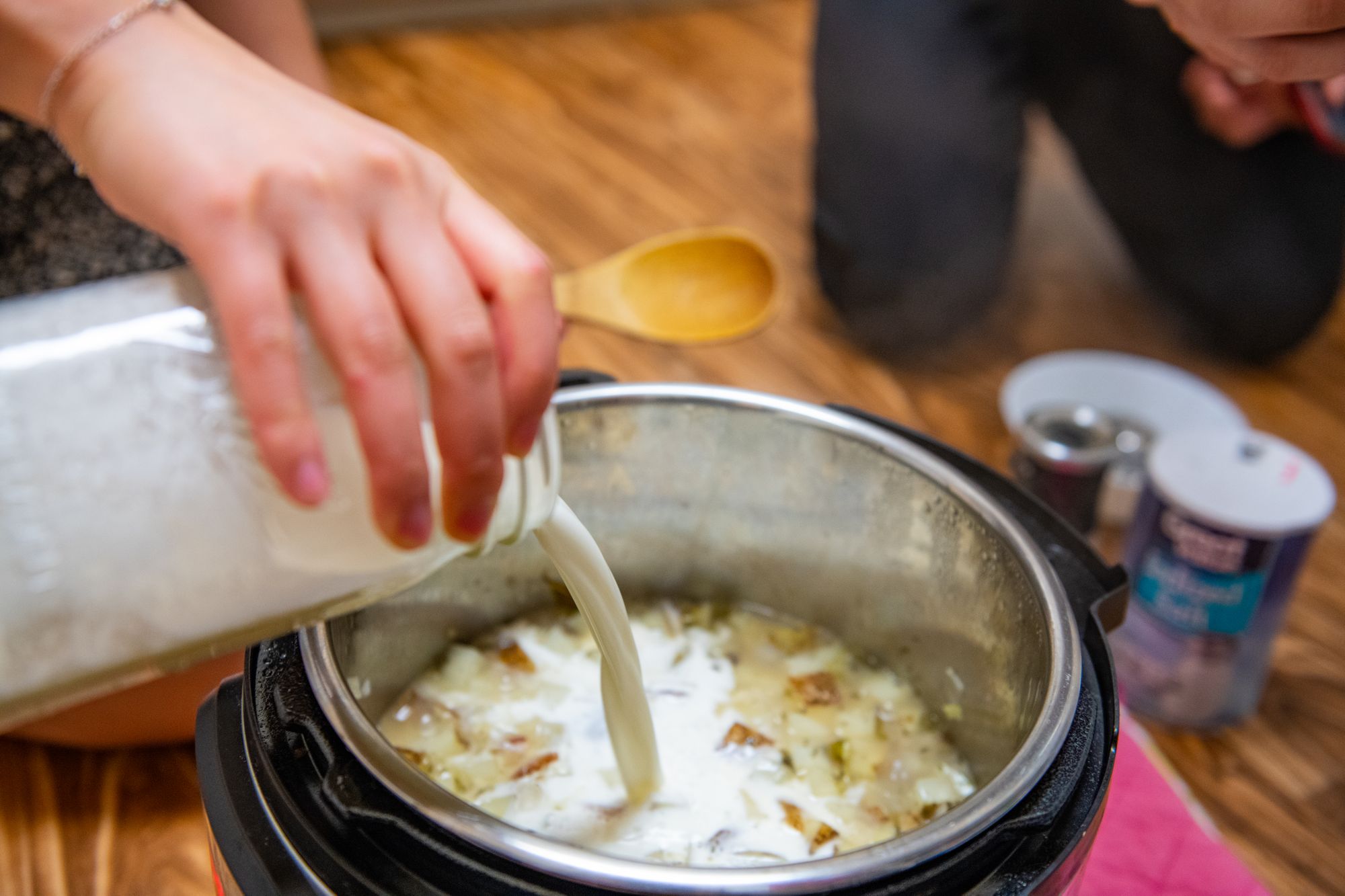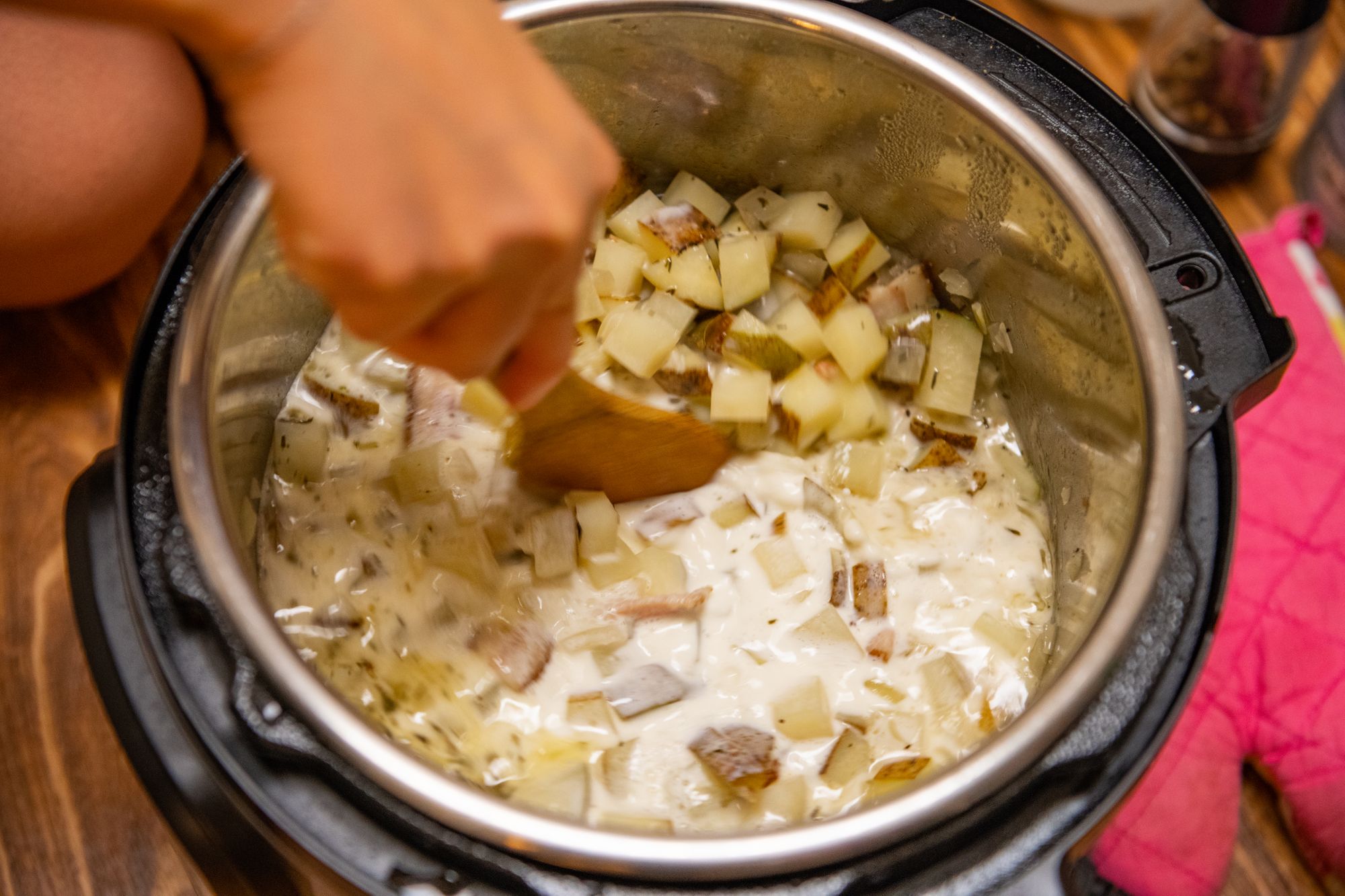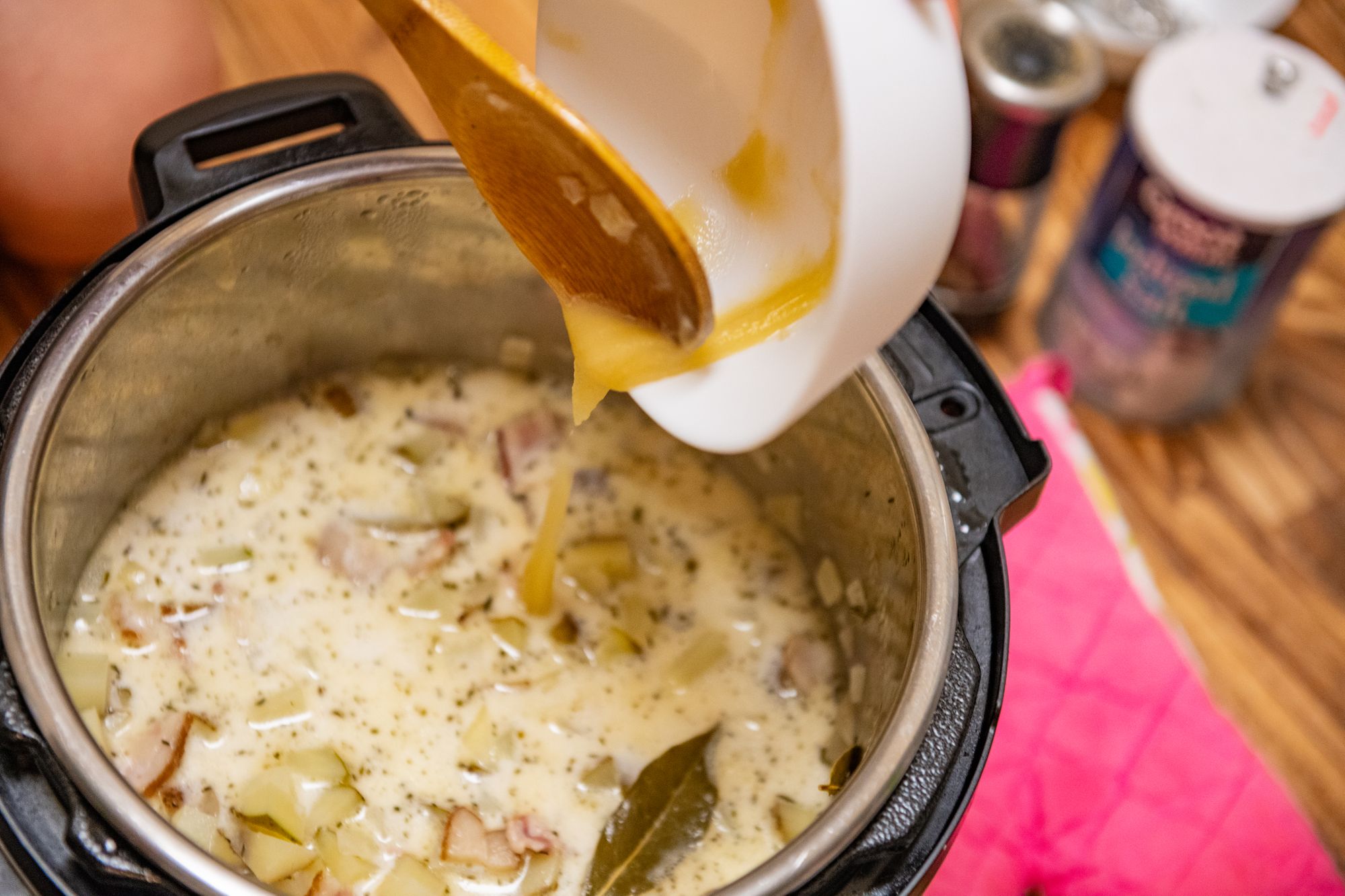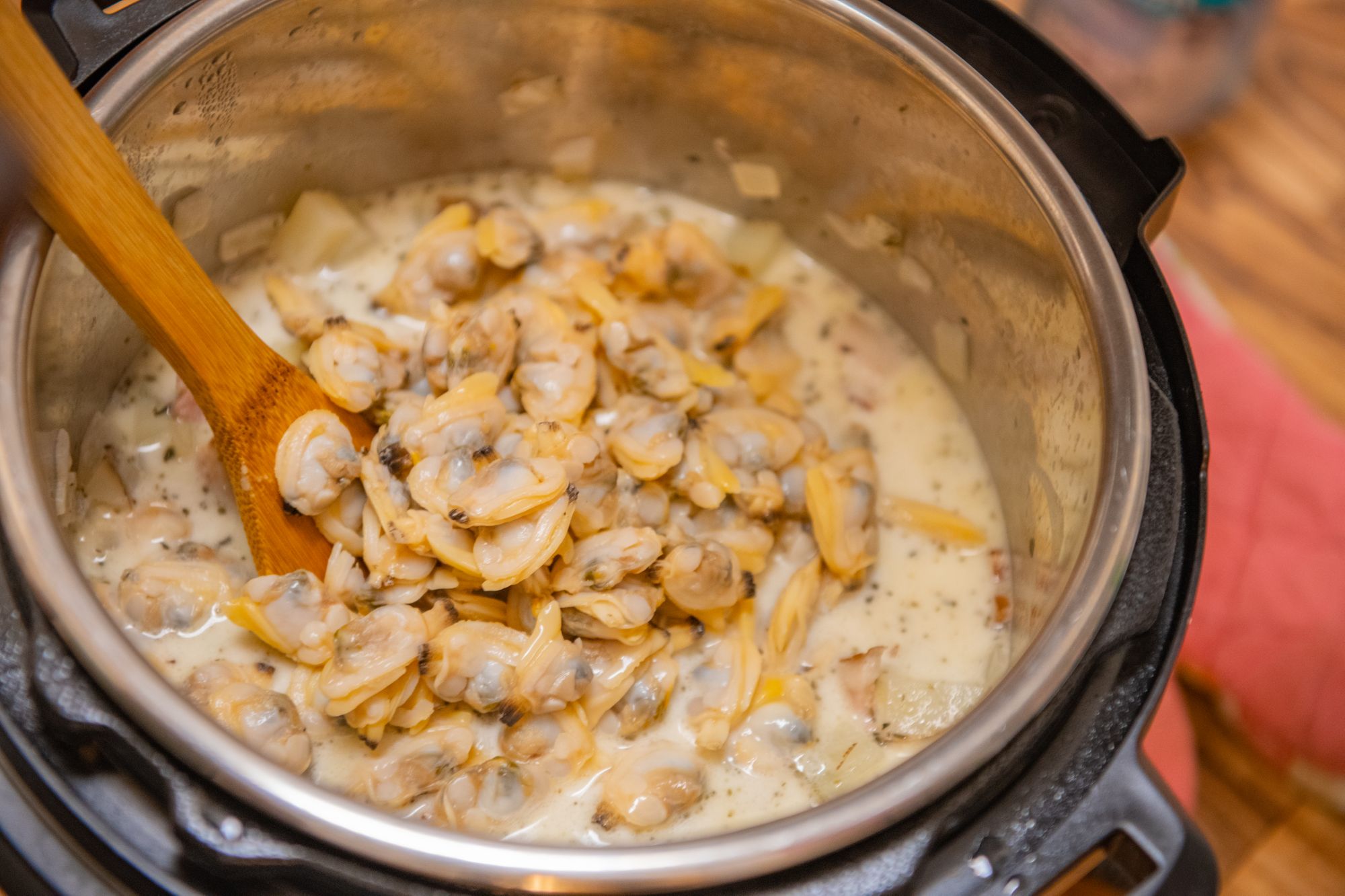 Set the Instant Pot to Saute to simmer everything for a few minutes until warmed through or to desired consistency.
Results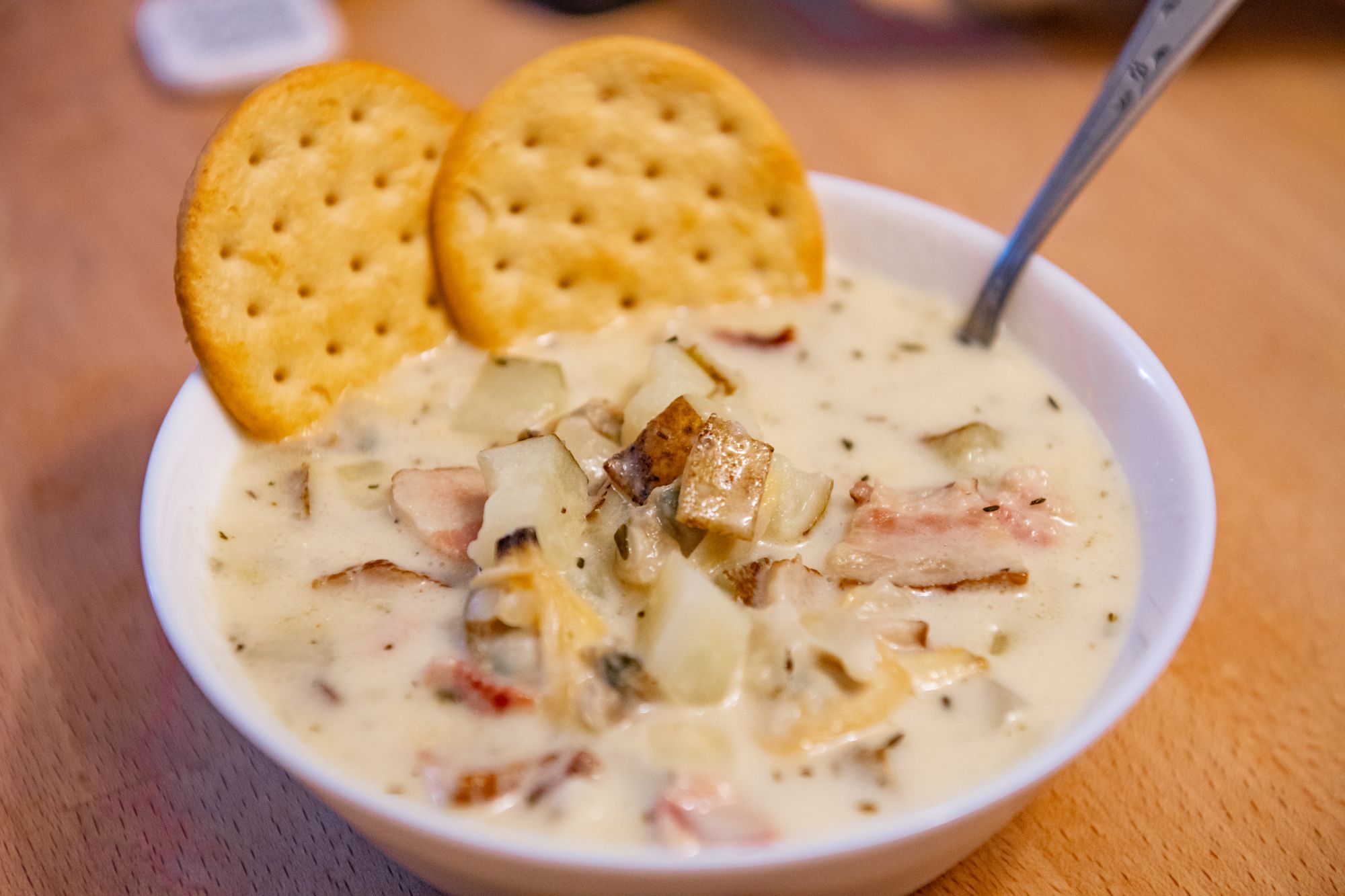 Yum! It was so good, though I did miss having some more veggies in my meal.
Everyone had a few bowls, and we ended up with leftovers good to last at least two more meals between me and the SO.