Greens + Protein + Sauce + Pasta (specifically Kale & Turkey Pesto Pasta, here)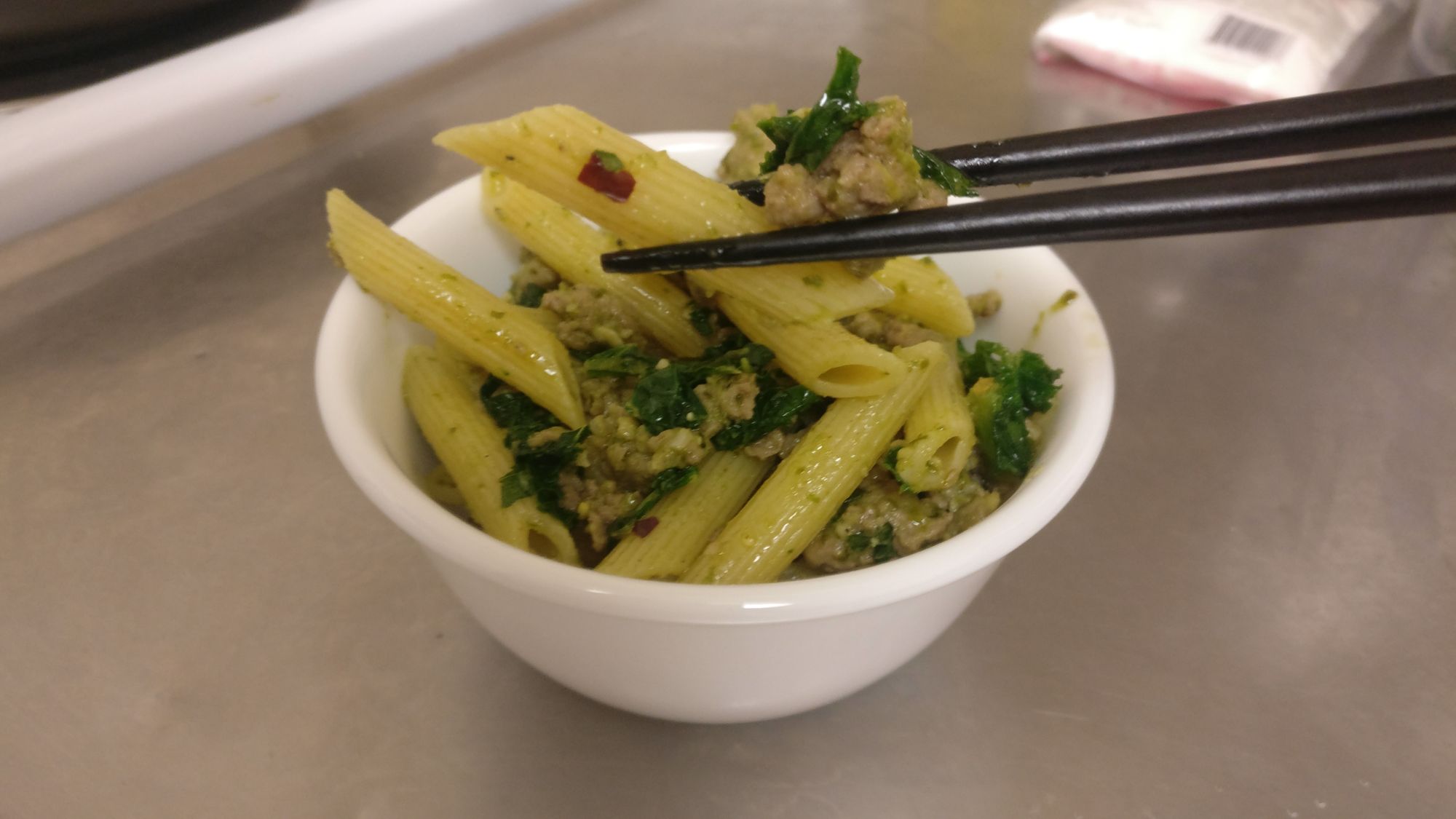 Pasta is always a quick, easy dinner option that you can make tons of different combinations of using the classic formula:
Greens + Protein + Sauce + Pasta = it's usually good
Use whatever you have on hand. On this particular day, I had...
Greens = kale
Protein = ground turkey
Sauce = pesto
Pasta = penne
---
Ingredients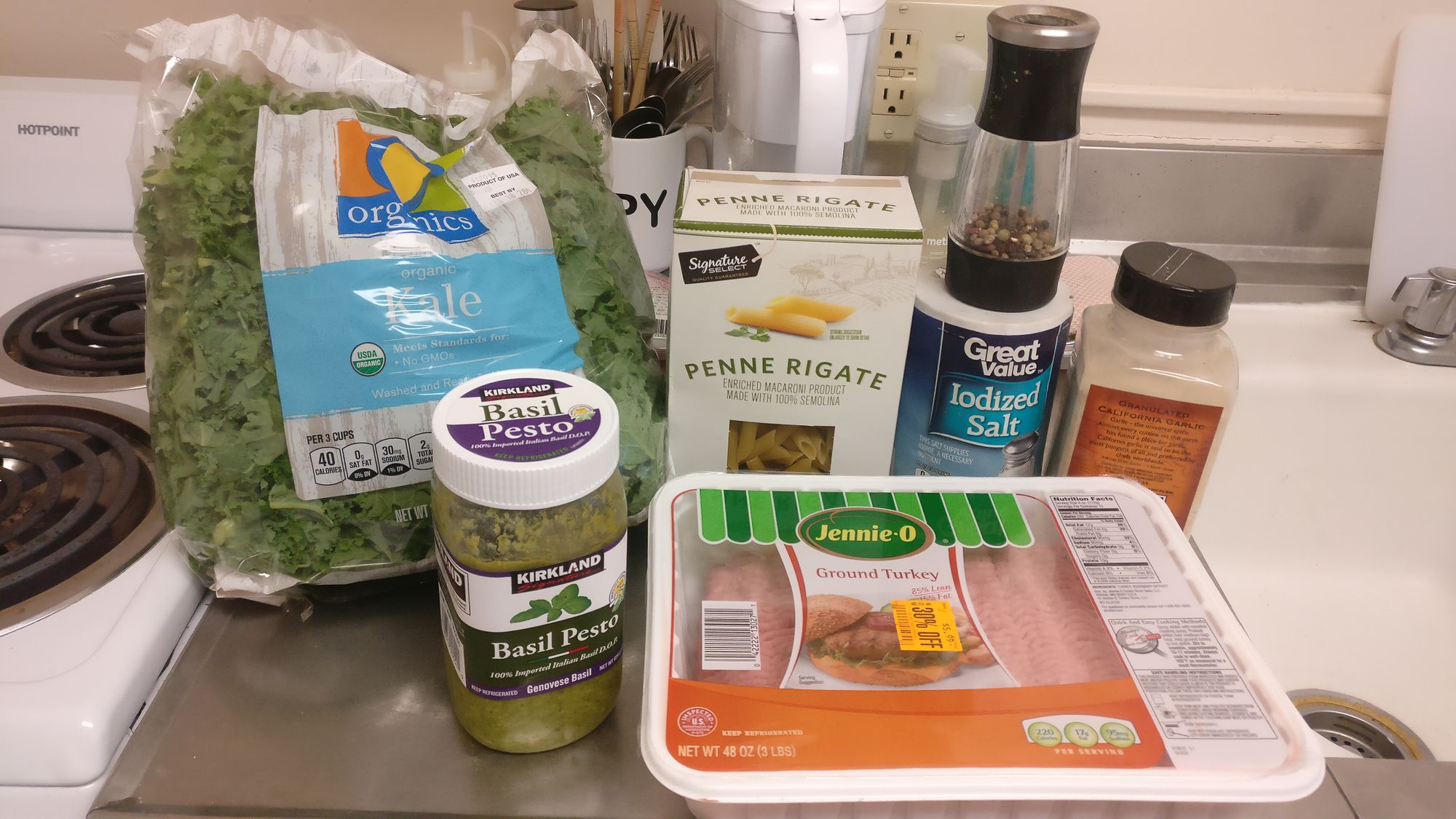 1/2 lb pasta (me: penne)
1lb protein (me: ground turkey that was on Manager's Special)
2 handfuls of greens (me: kale that was freeeeeee)
some tablespoons of sauce (me: the legendary Costco pesto)
other seasonings to taste--I used salt, pepper, and garlic powder
Methodology
Cook up the pasta according to box instructions.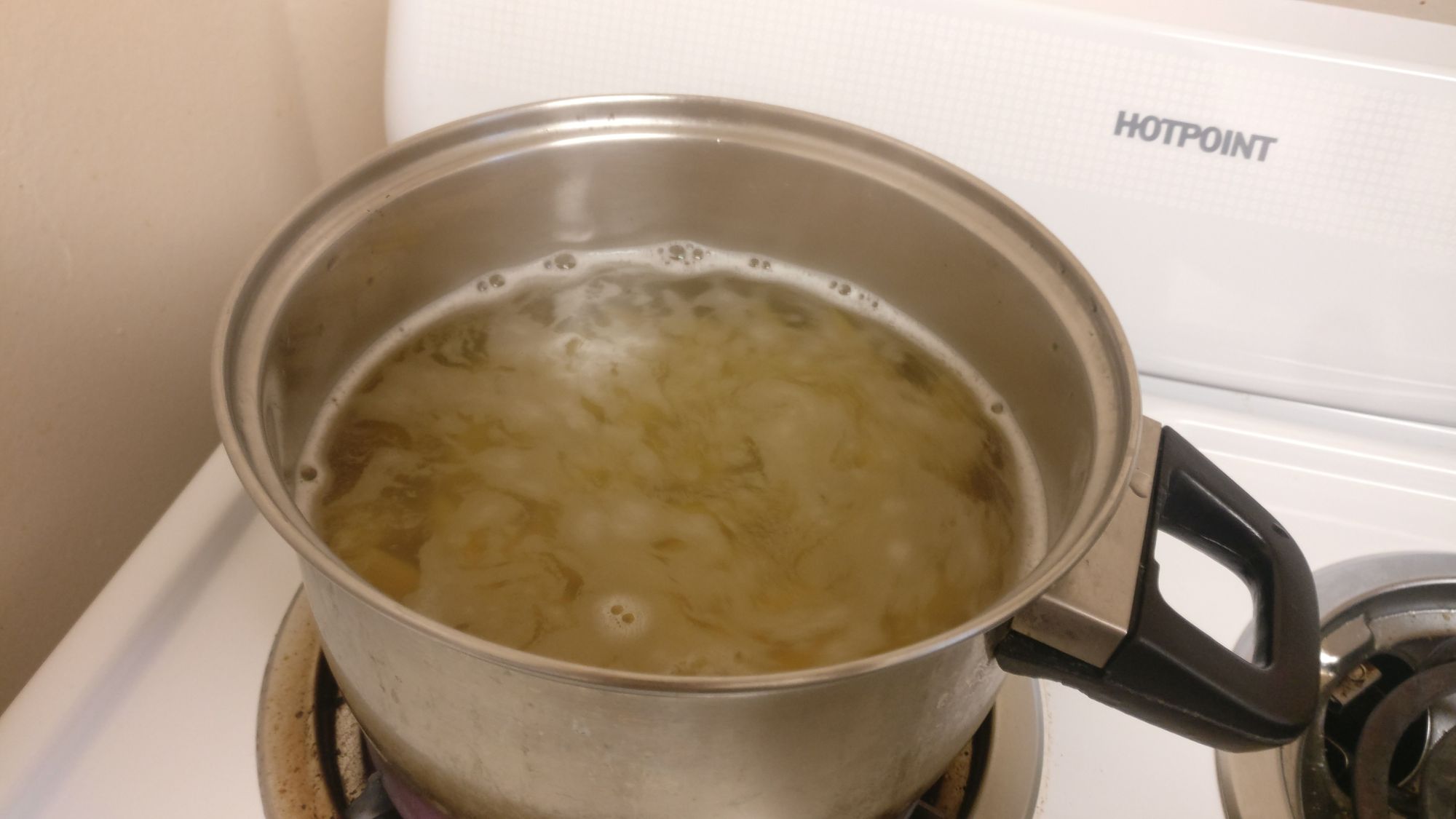 Cook up the meat.
For me, I cooked up the ground turkey and broke it up into small bits. Since it was pretty lean, I left whatever oil that came out in the pan as ~~ extra flavor~~.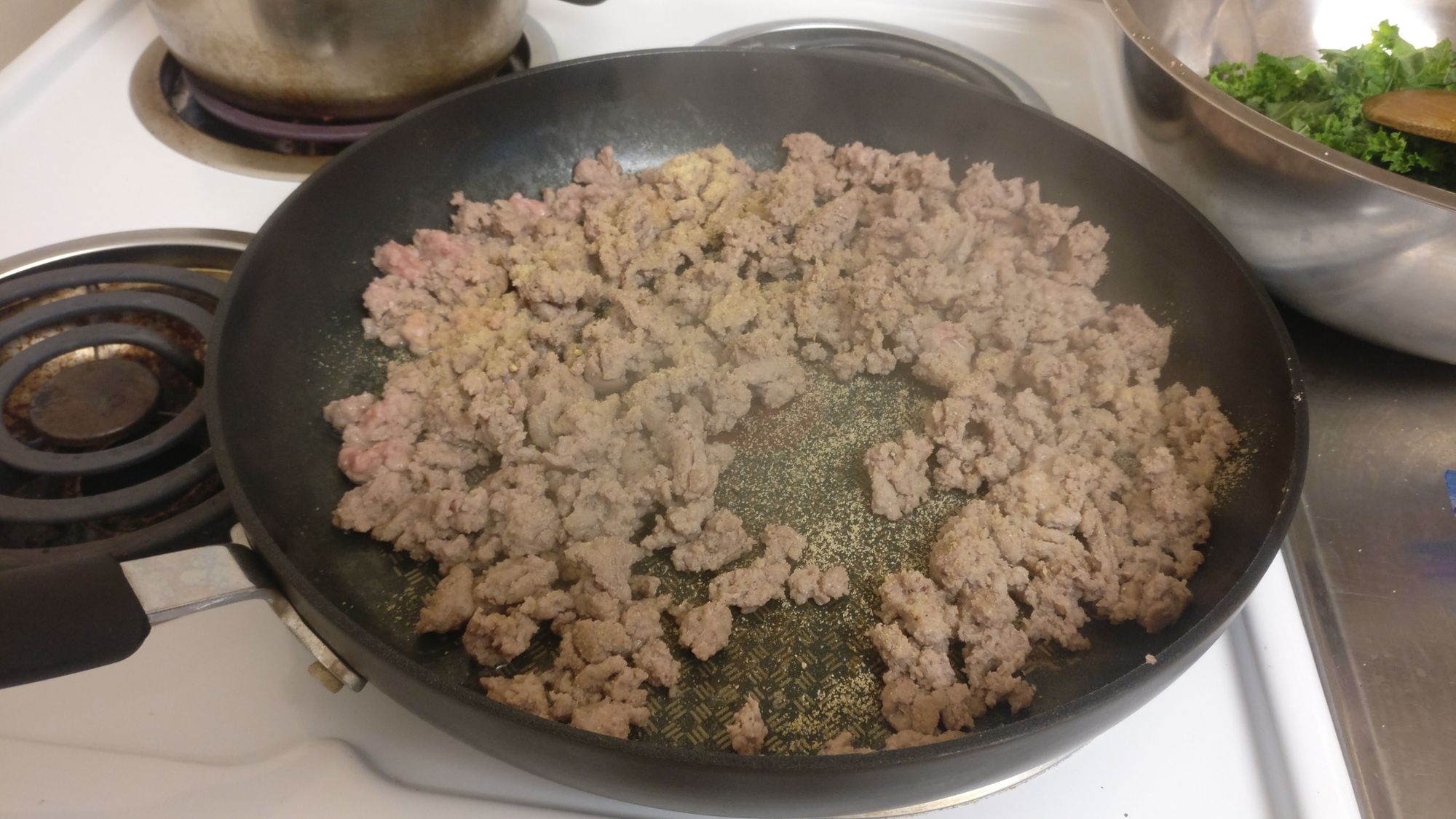 Add the greens and wilt them down. That might mean adding some water and popping a lid on the pan to let things steam.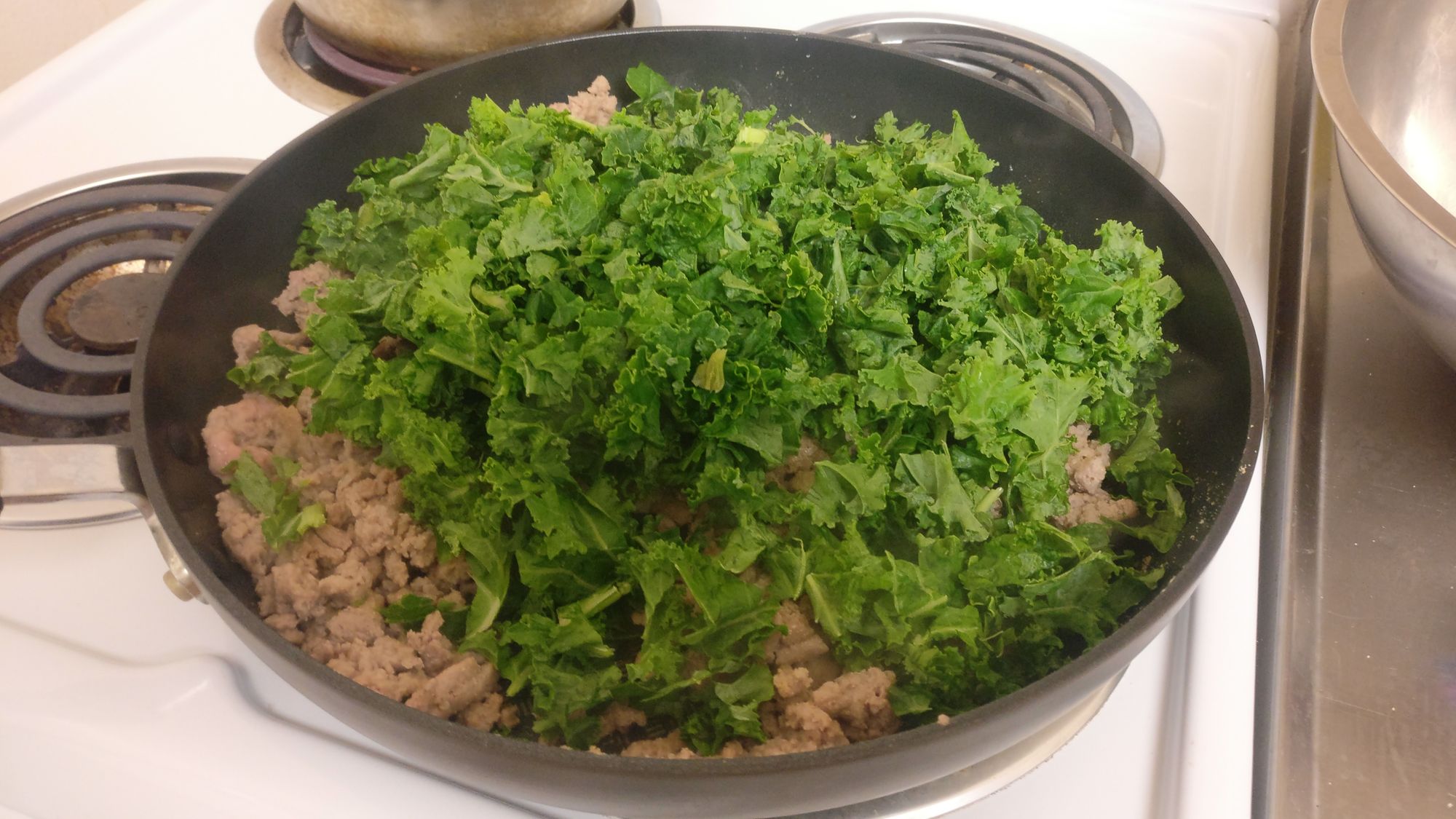 Add the cooked drained pasta.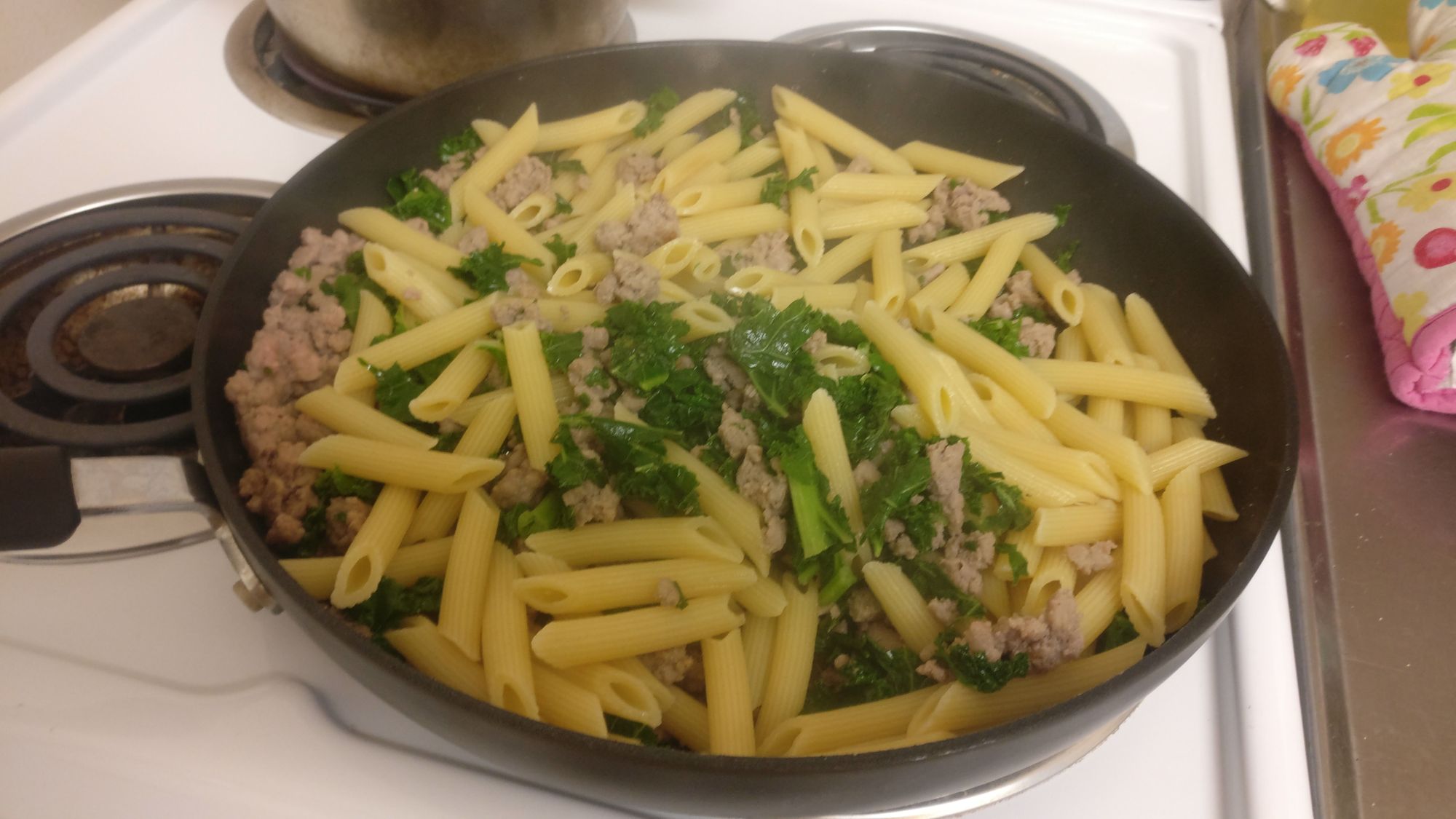 Mix in the sauce, and season to taste.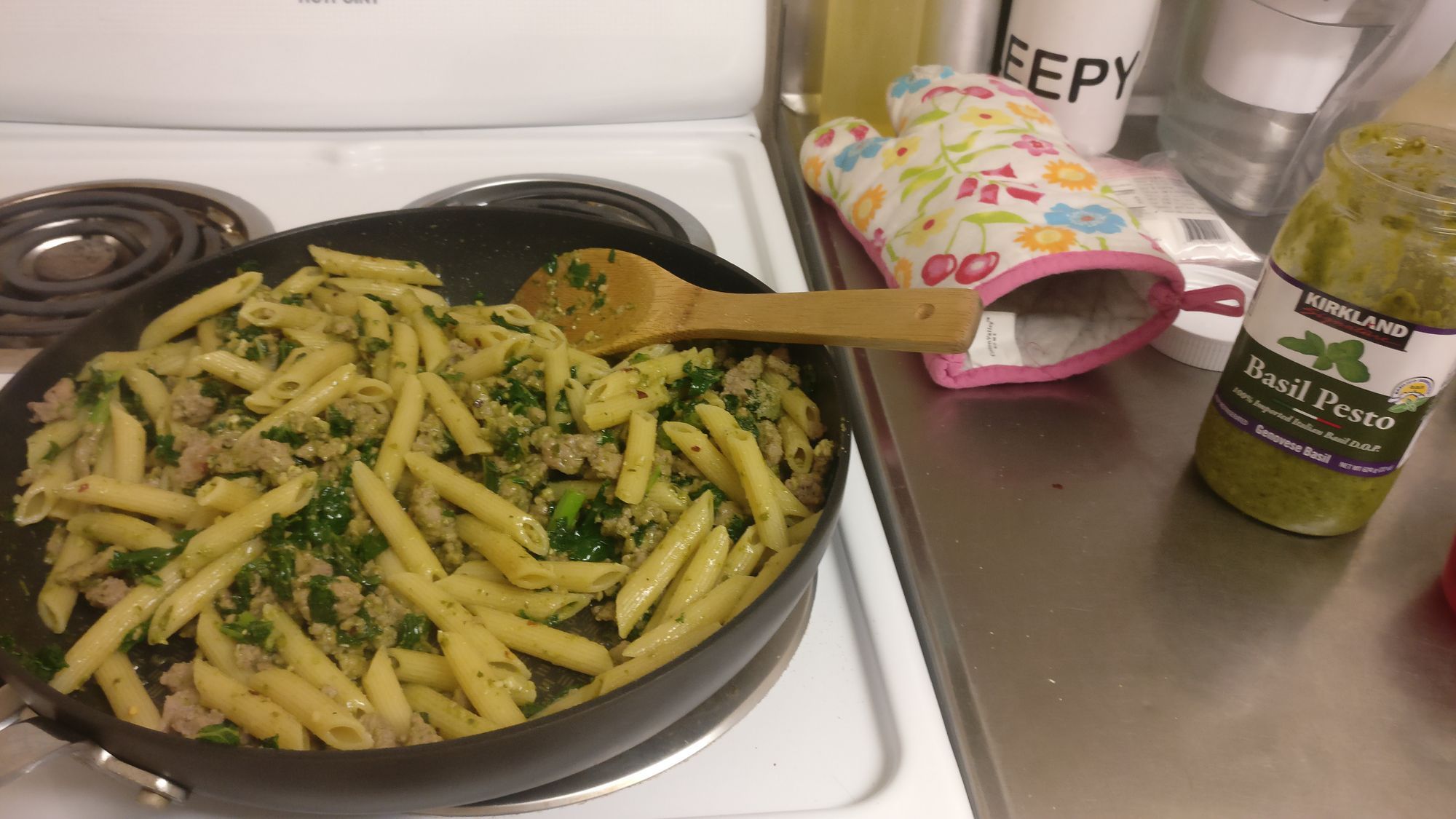 Results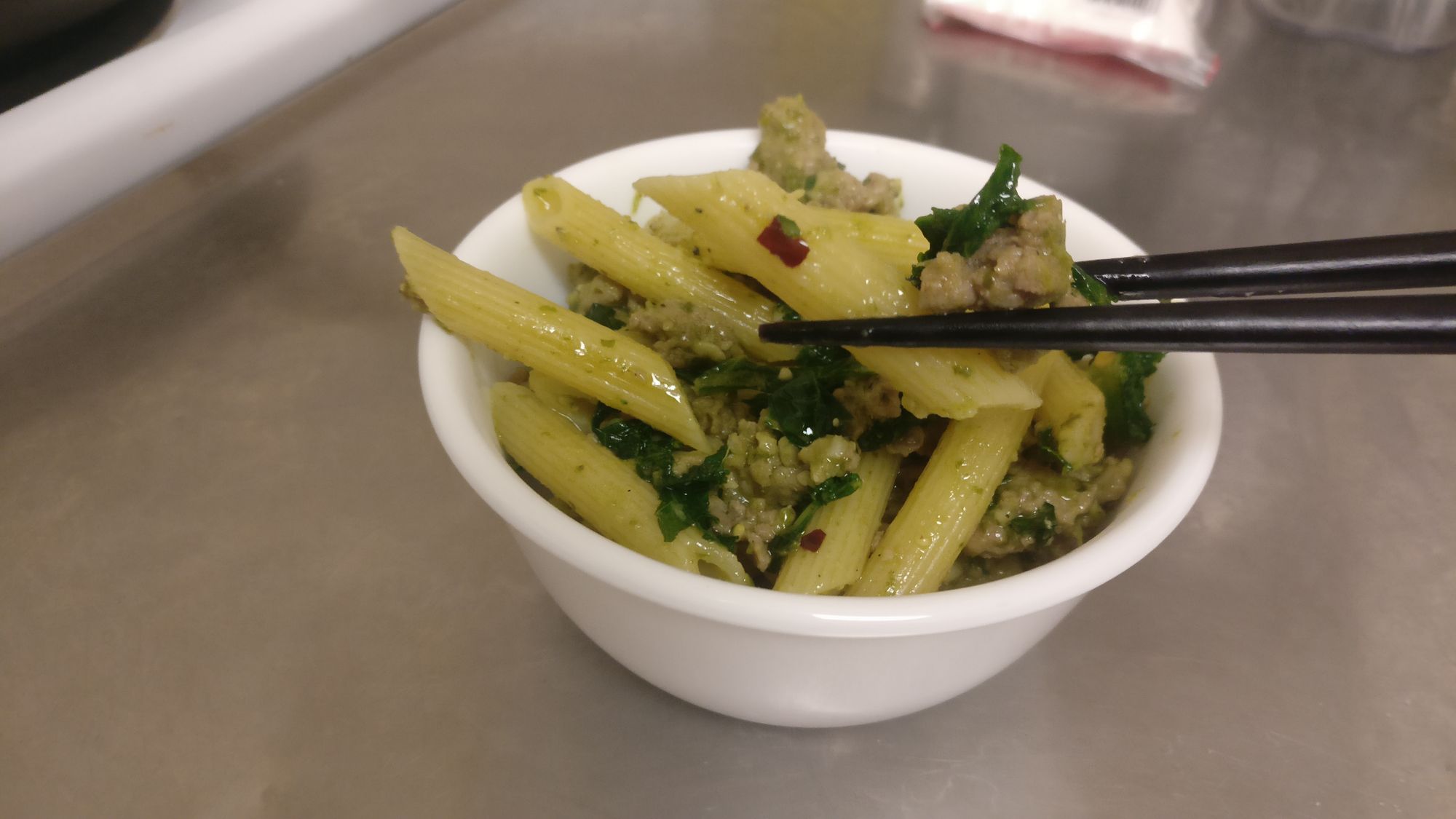 Would make again and have made. I would have loved it if I had some tomato on hand to pop in for a little acidity and color, but this was still good.
What's cool about a dish like this is that you can cook it completely from freezer/pantry ingredients too--like you could keep frozen ground meat and veggies in the freezer and combine it with the sauce and pasta that you have in the pantry--so it's a satisfying and balanced meal you can always have on hand. Cooking doesn't have to be hard!