Apple Pie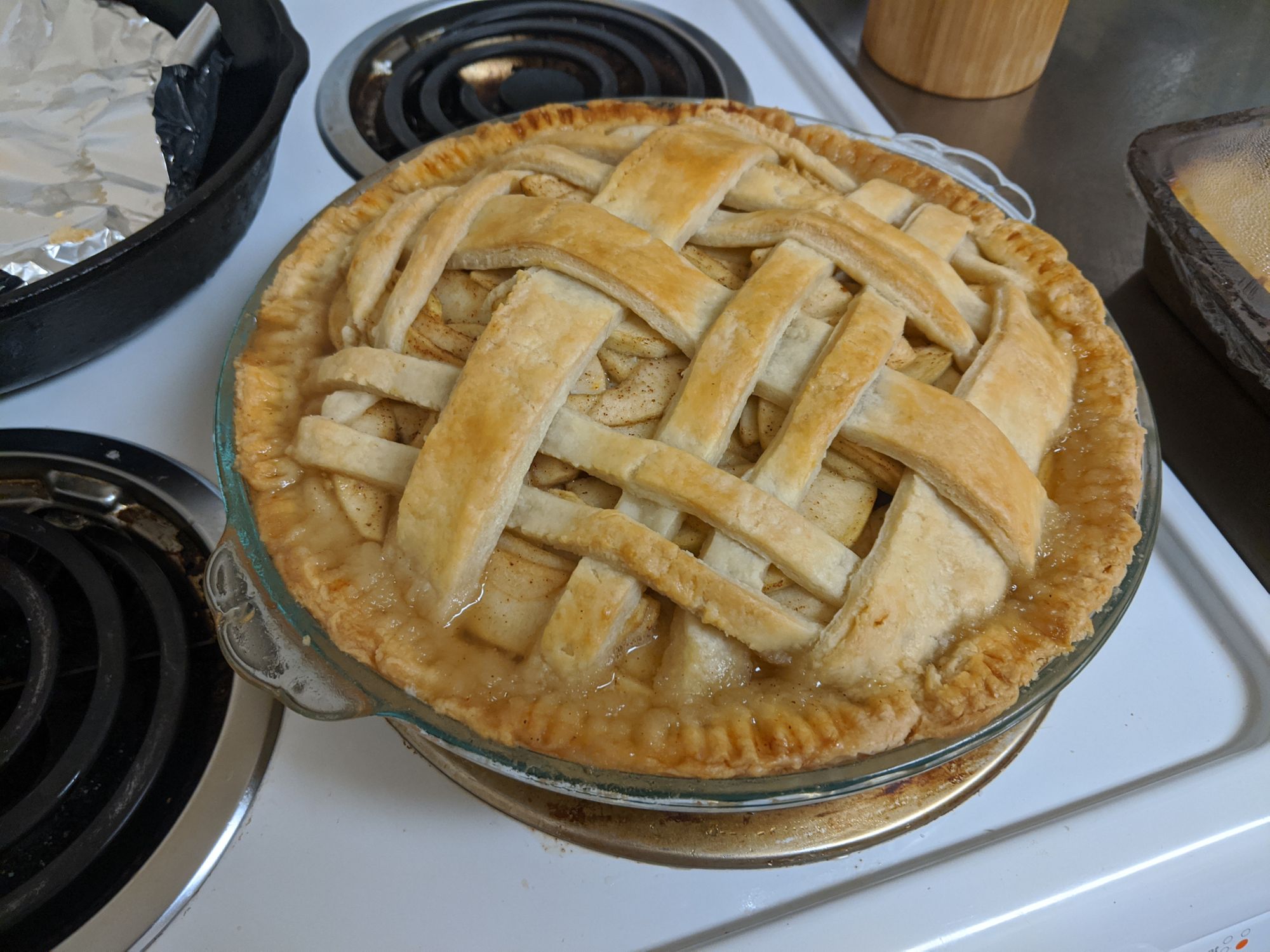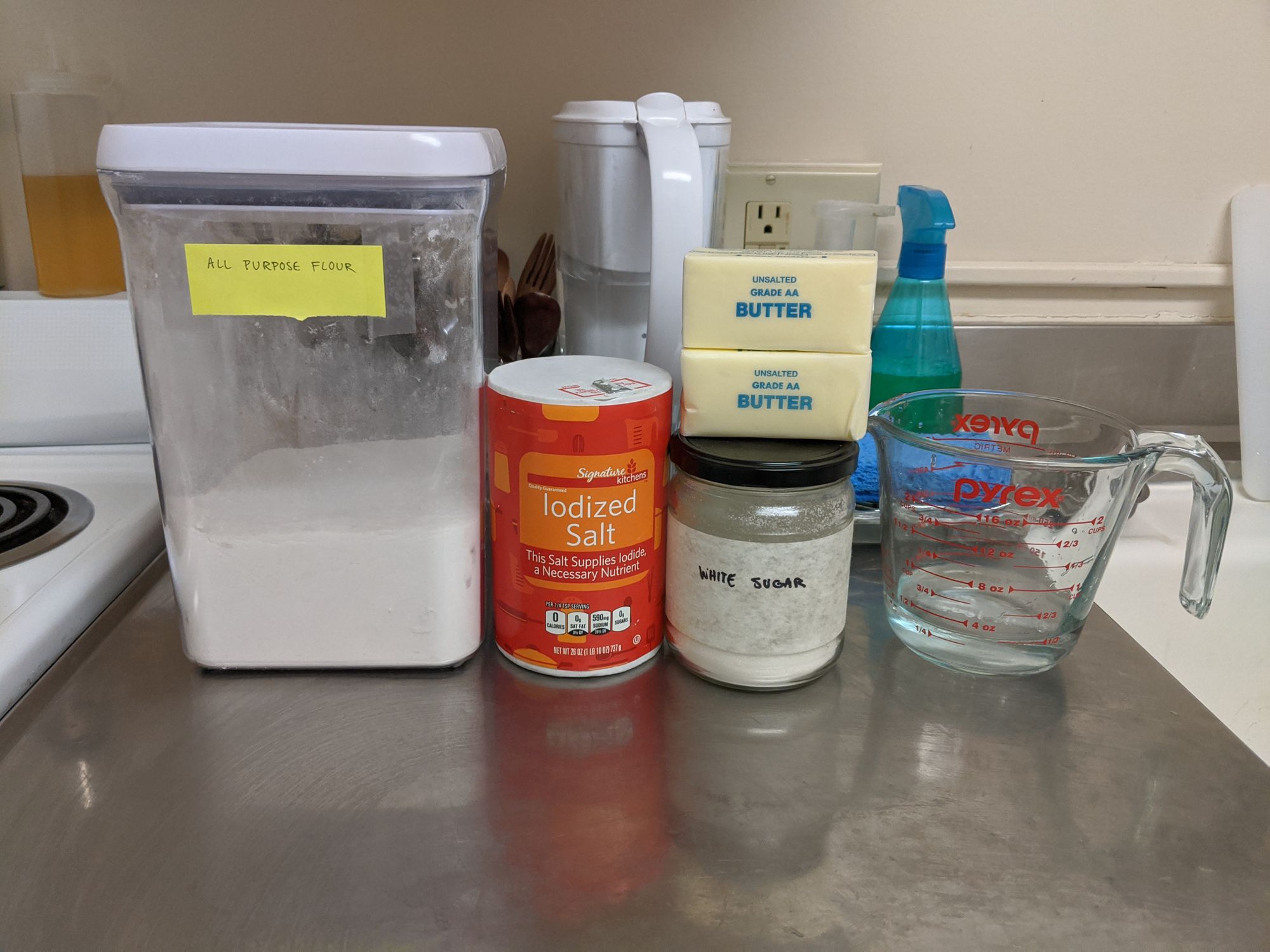 For the crust:
2.5 c all-purpose flour
1 tsp salt
2 tbsp sugar
2 sticks unsalted butter
6 tbsp ice water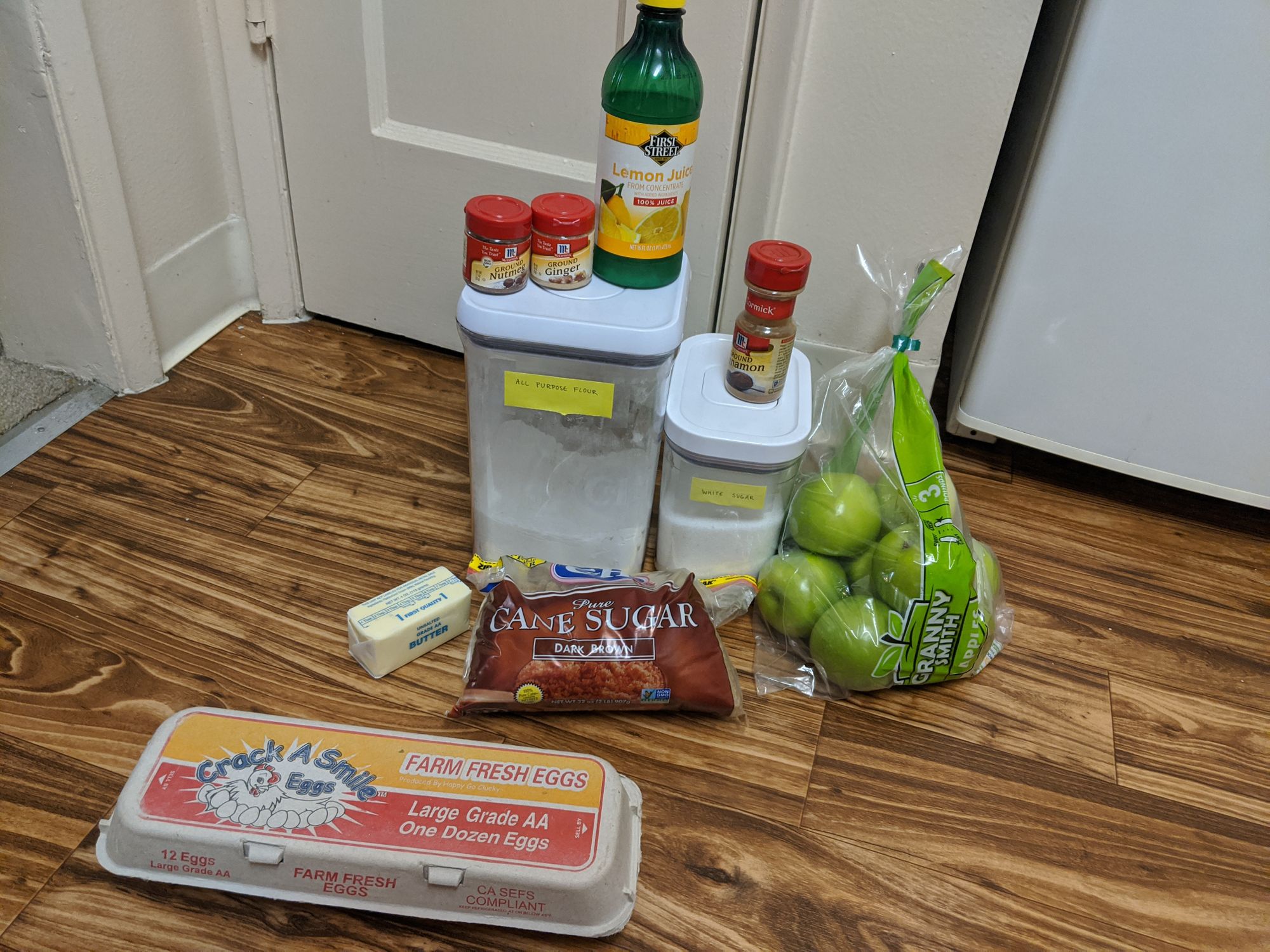 For the filling:
1/2 c sugar
1/2 c dark brown sugar
1 tsp ground cinnamon
1/4 tsp ground ginger
1/4 tsp ground nutmeg
6 c sliced granny smith apples
1 tbsp lemon juice
1 tbsp butter
1 egg white
Methodology
Pie crust is an explosion of butter, and if there's anything to keep in mind is that we want to keep it super cold and not melted. So! We're going to tackle this first.
In a bowl, combine the flour, salt, and sugar.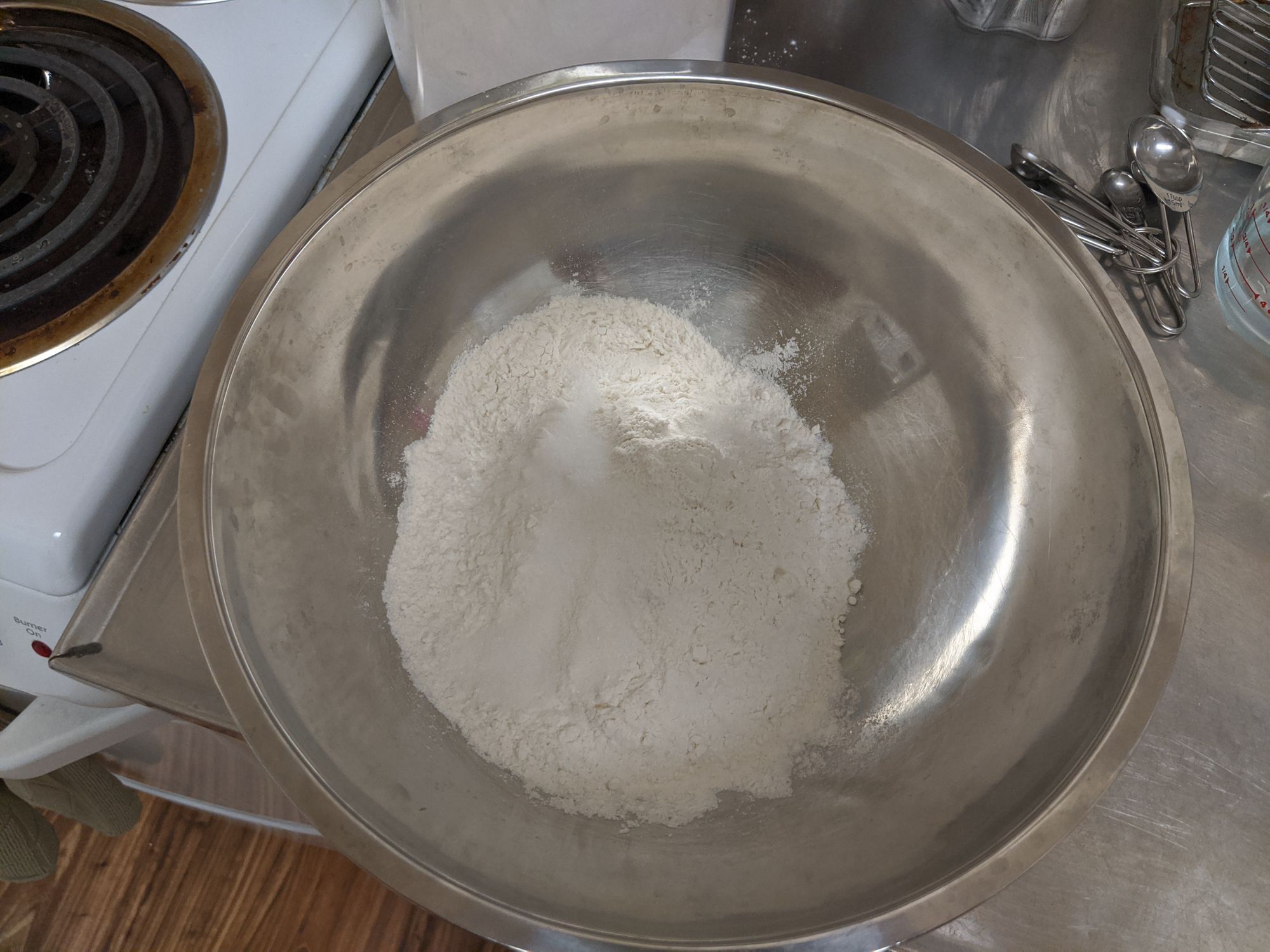 Chop up the cold butter to make it easier to start cutting into the flour mixture.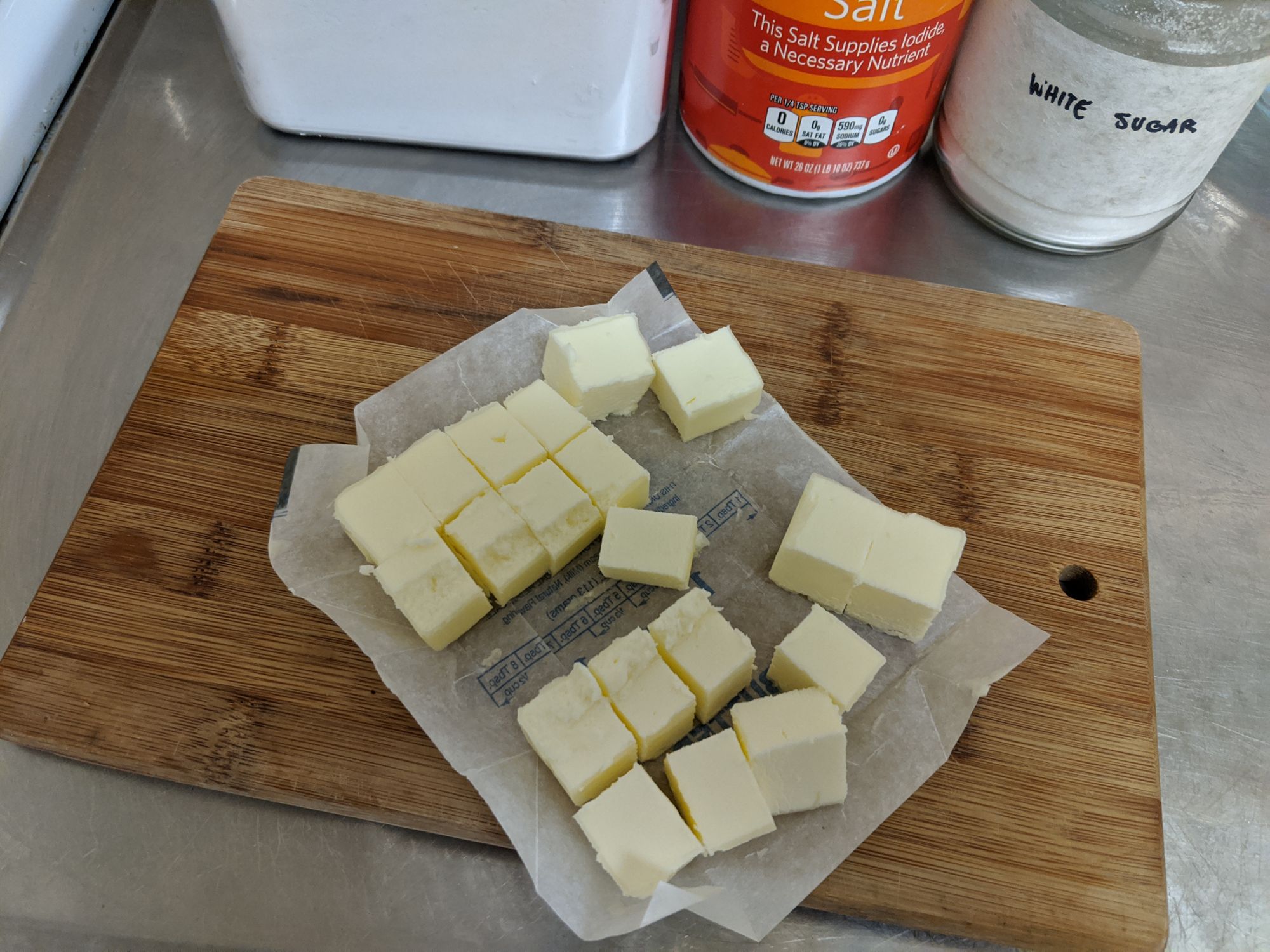 Add the butter and cold water into the bowl of flour and start cutting it in with a fork or a pastry cutter or your finger tips (if you can make quick work of it).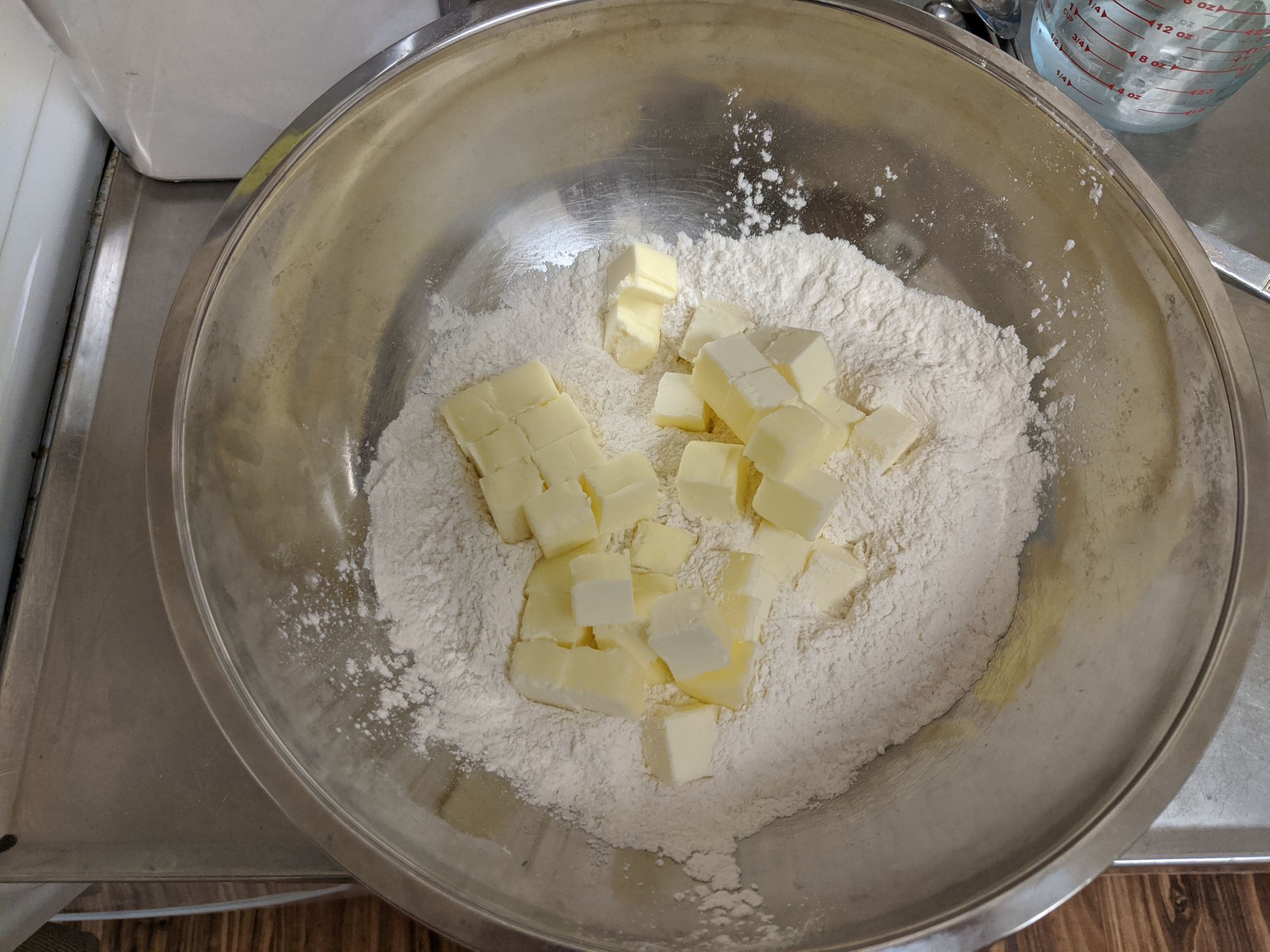 You'll end up with something sand-like that holds together if you grab a handful and squeeze it together.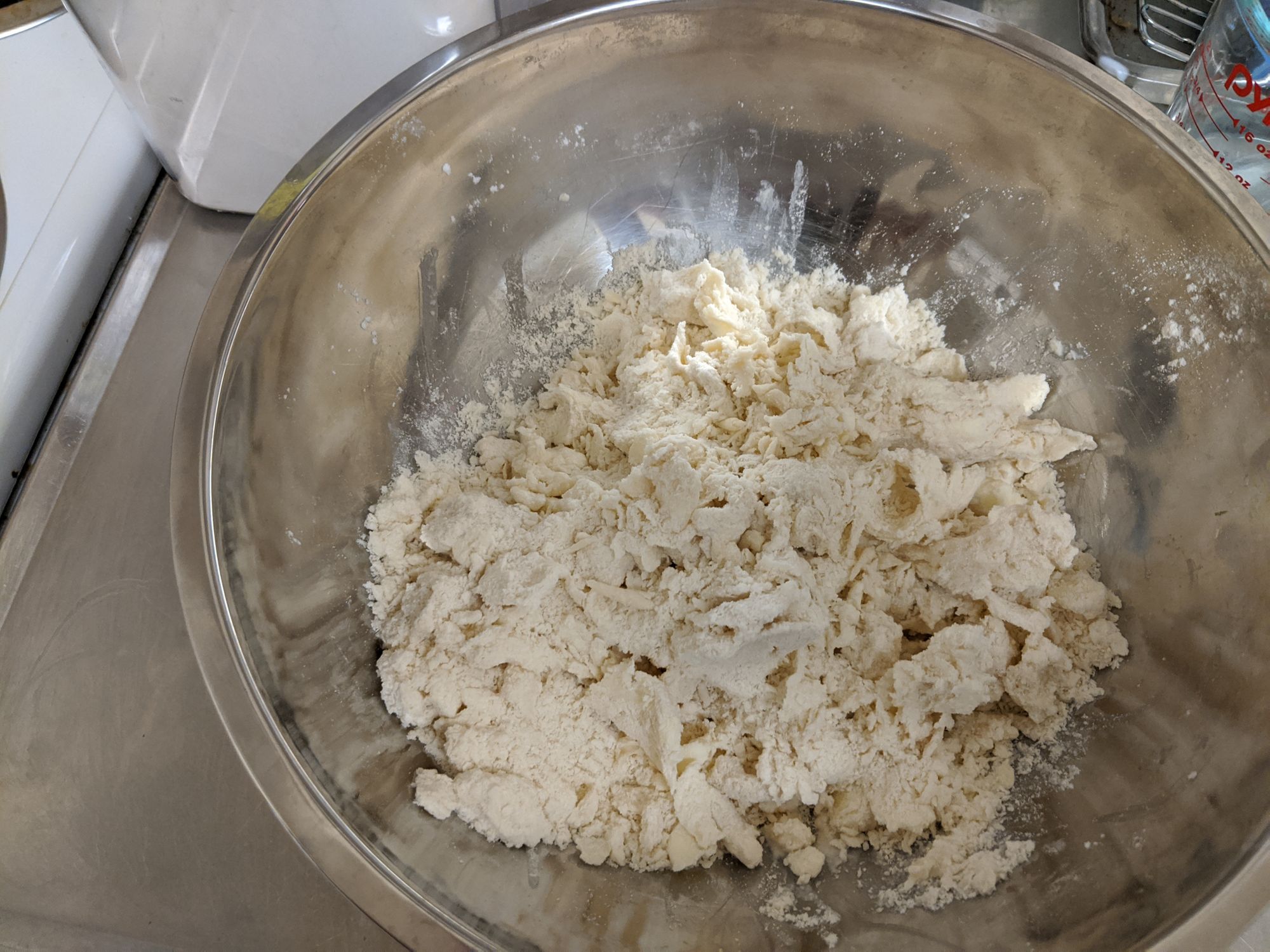 Split the shaggy dough into two discs, wrap them in plastic, and stow them into the fridge to stay cold. Keep it there for at least an hour.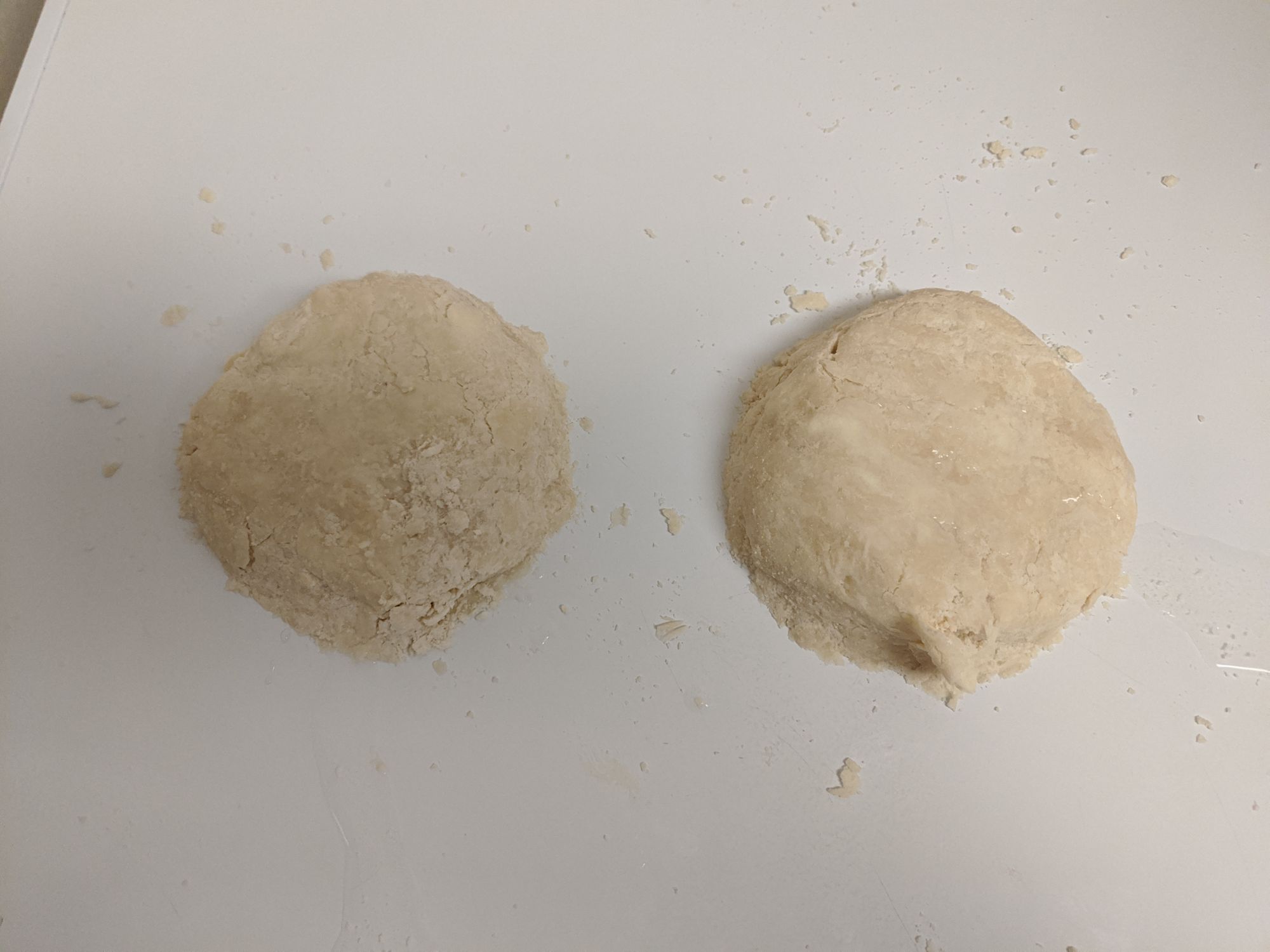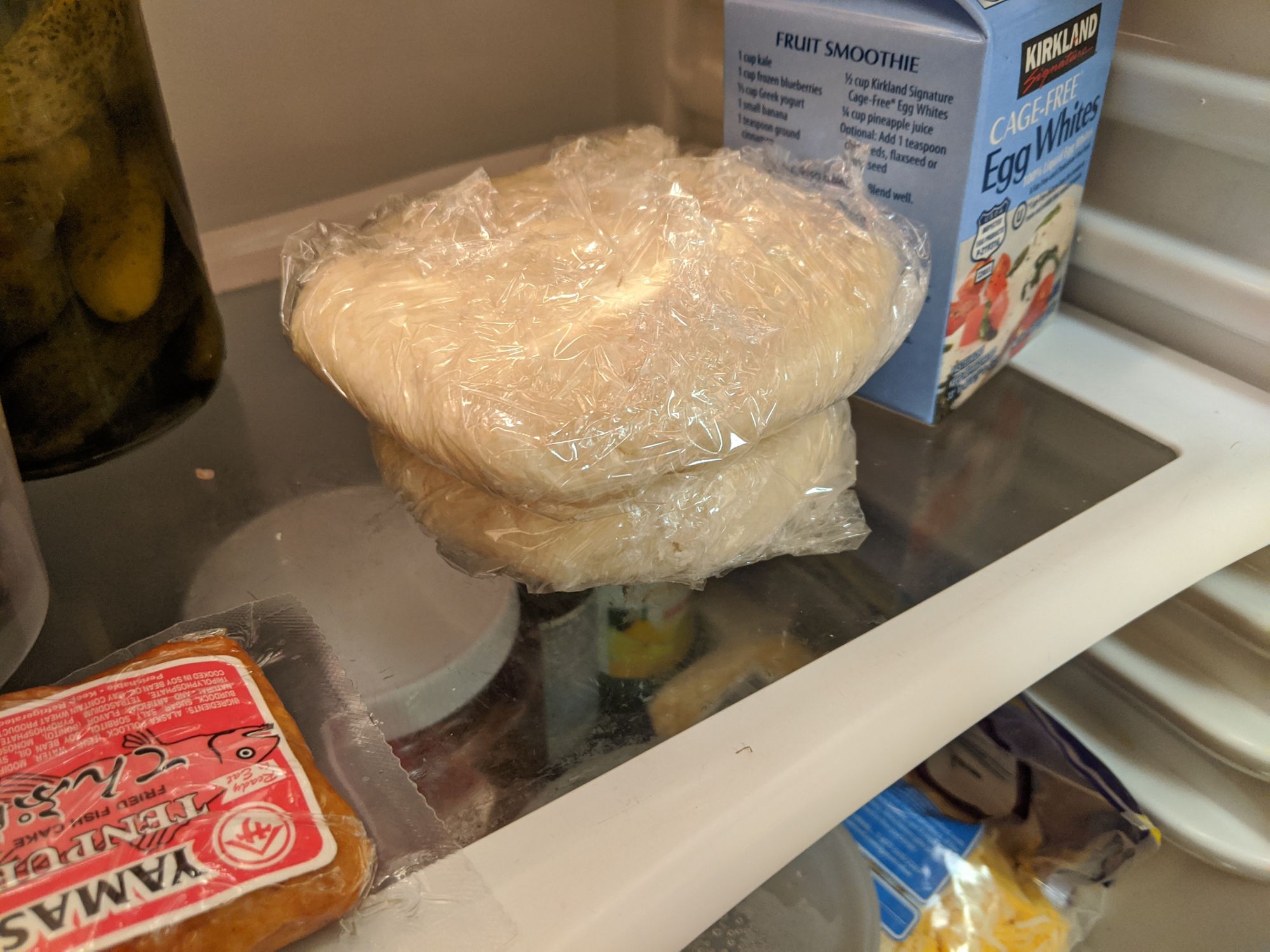 While letting the dough chill, prep the filling.
Peel the apples and start slicing them thinly. Place them in a large bowl.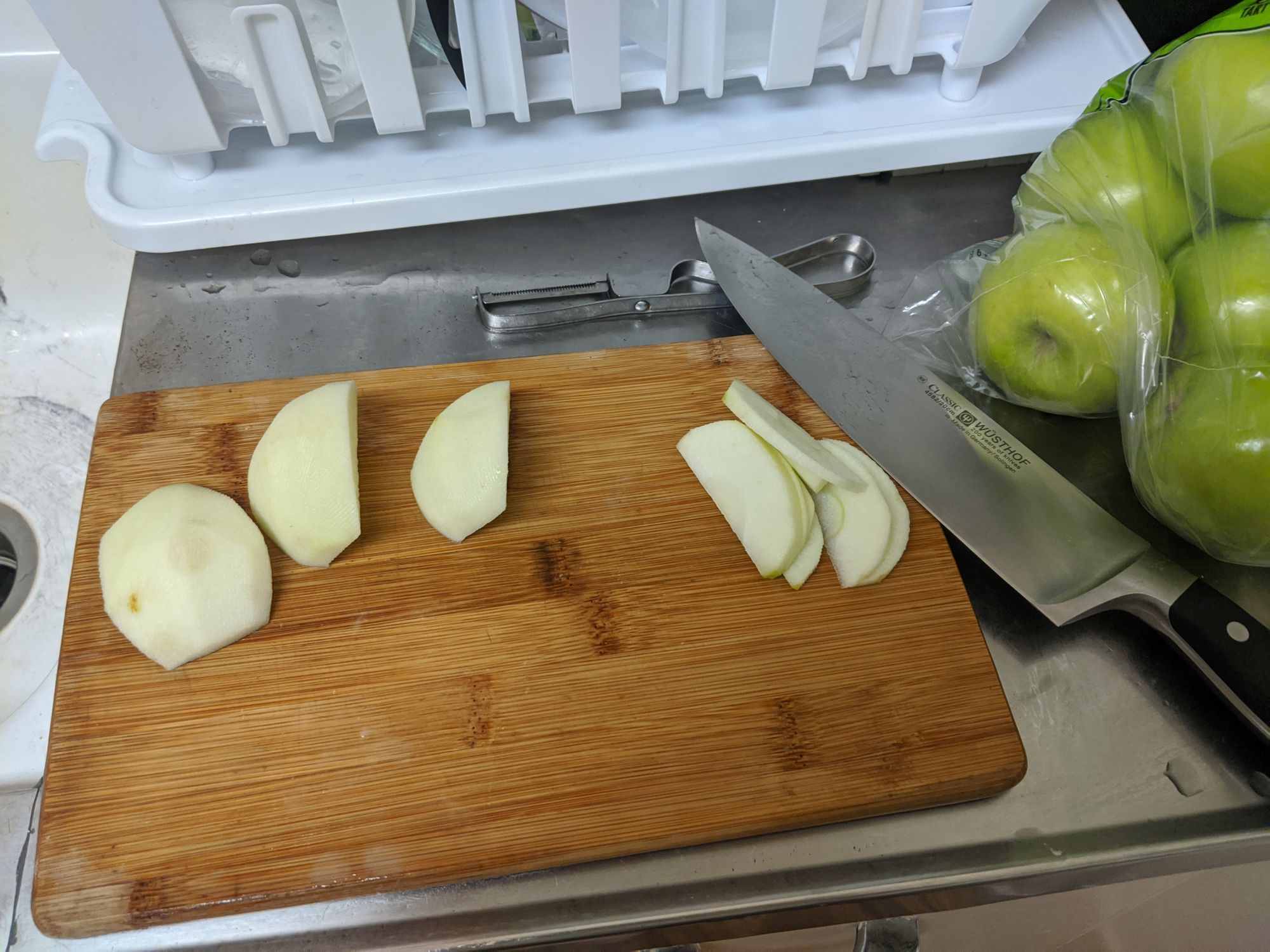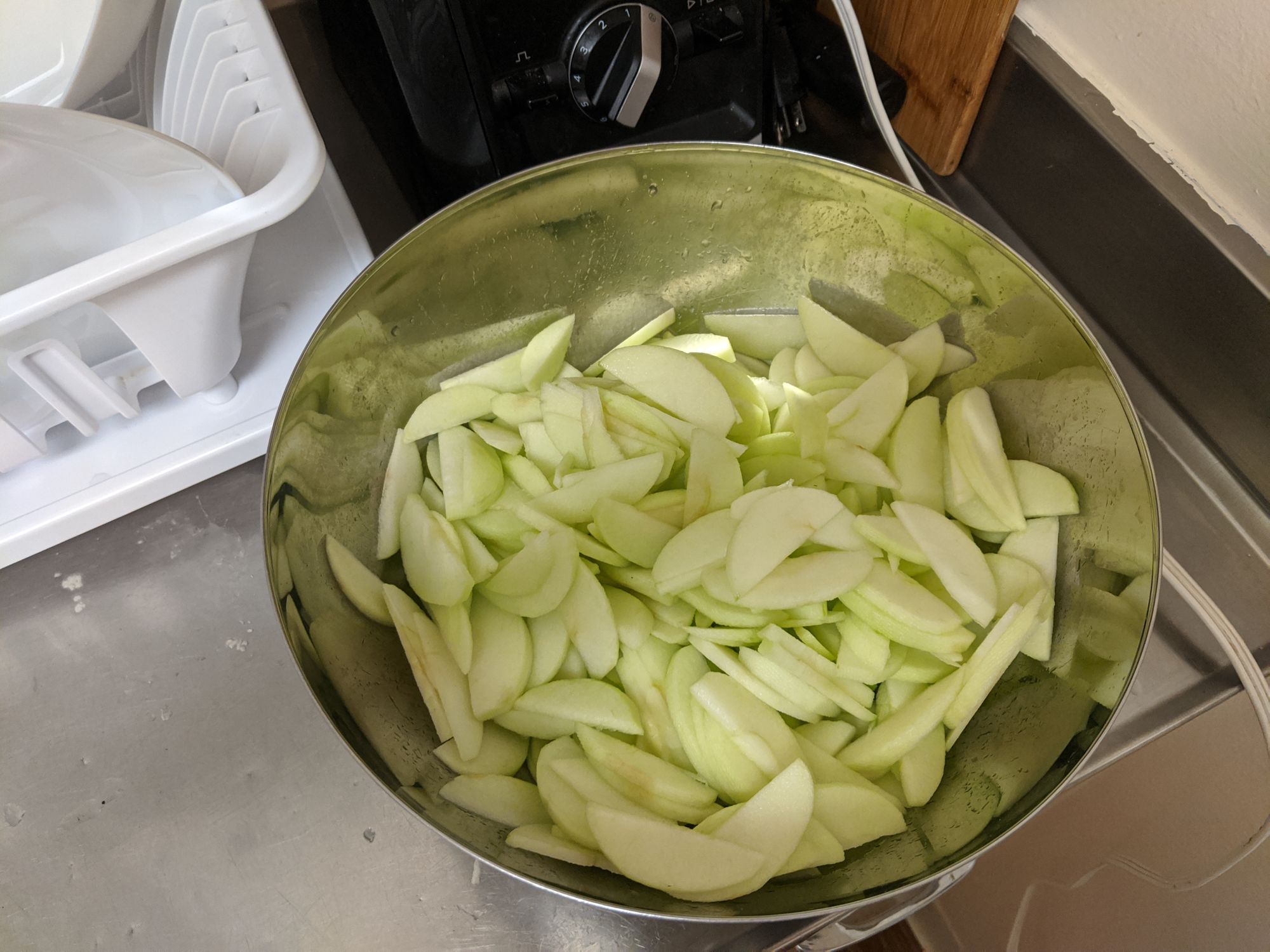 In a separate bowl, combine the sugar, brown sugar, flour, cinnamon, ginger, nutmeg, and lemon juice. Mix it all together.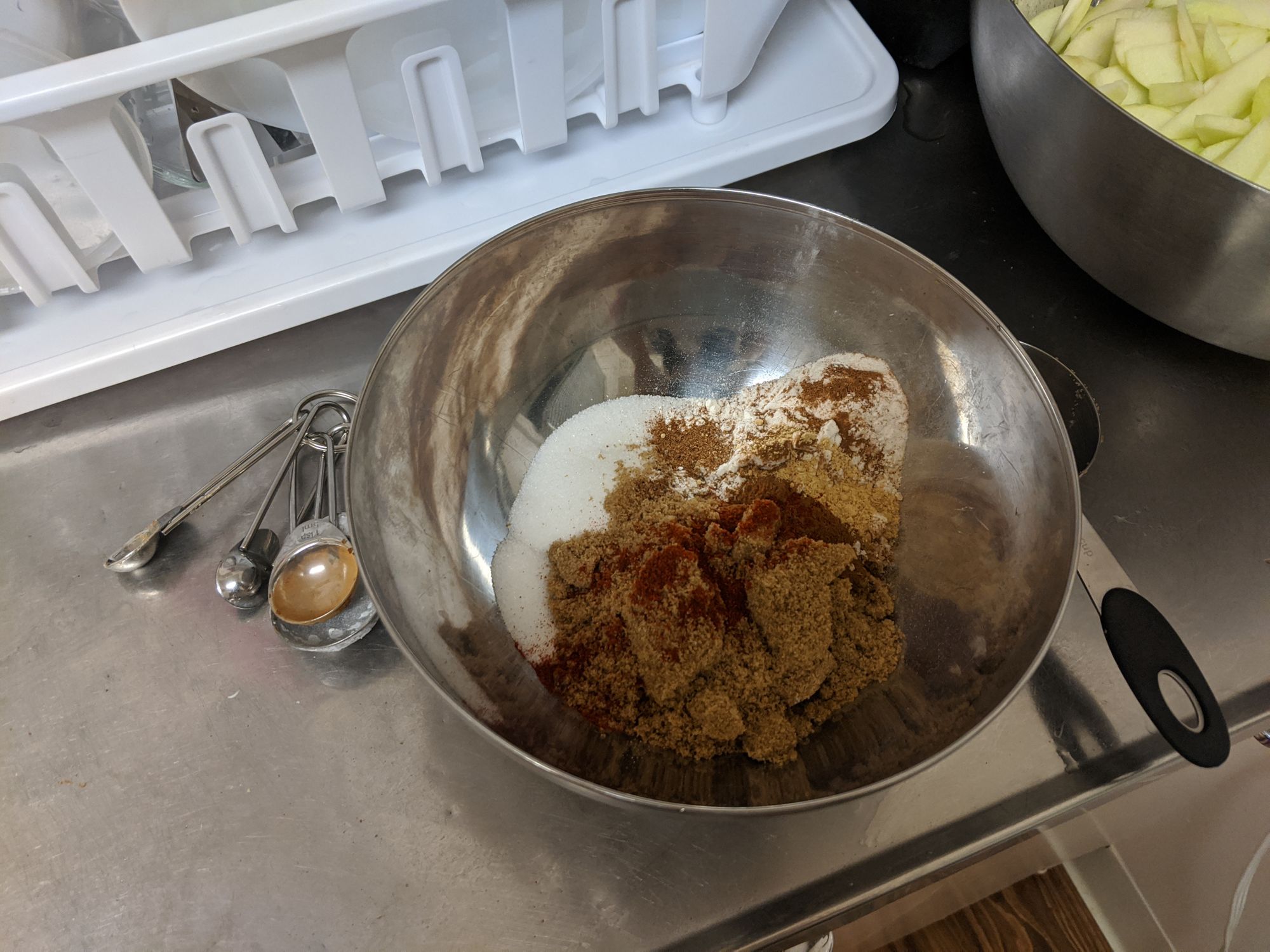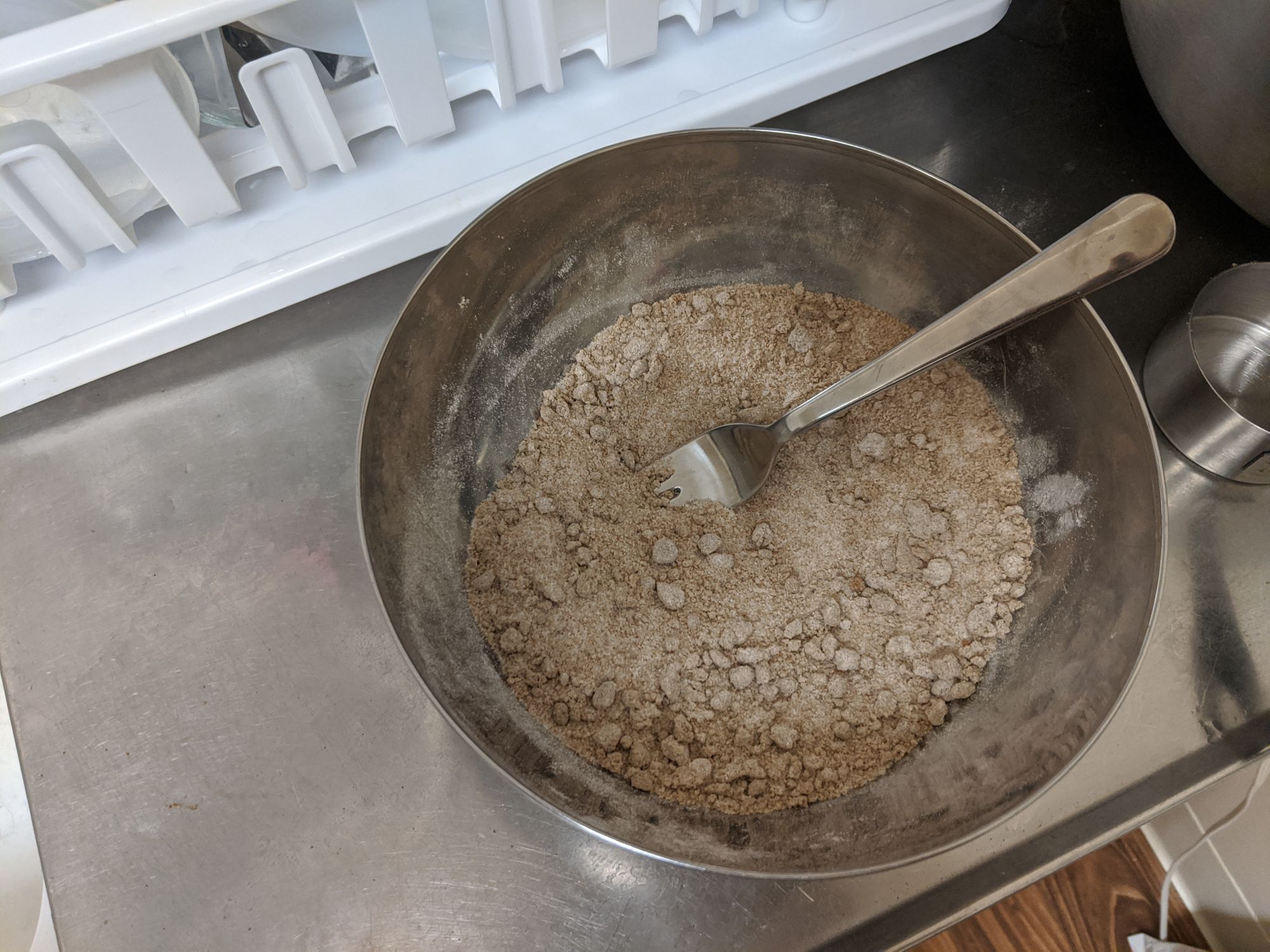 Toss the sugar mix into the apples and coat the apples.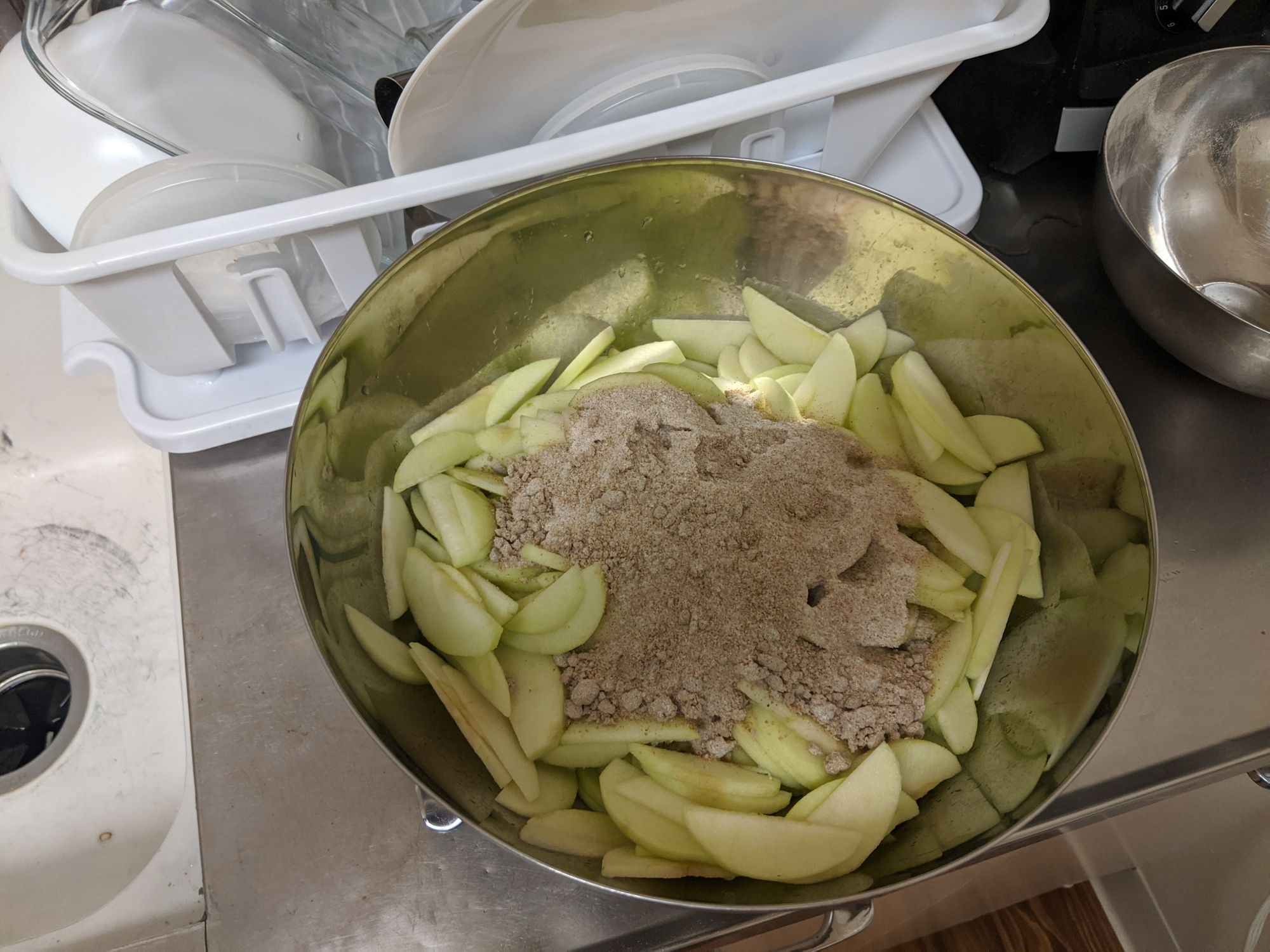 I didn't do it at this step, but if I did it again, I'd recommend cooking the apples to soften. The apples still had some bite in the final product, but I personally like really soft fruit in my pies.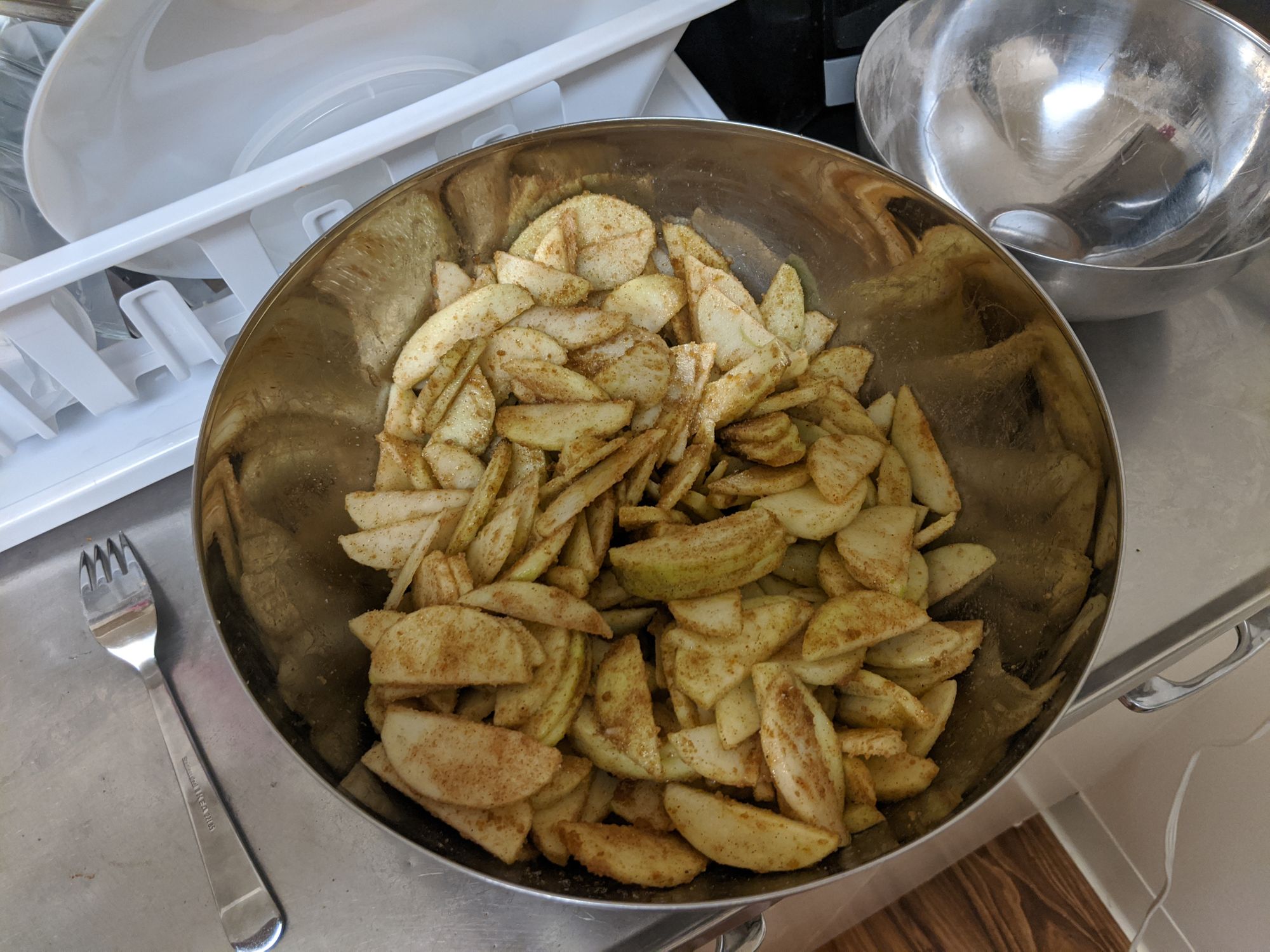 Time to join the crust and the filling to form our beautiful pie!
Pull out a disc of dough, flour a surface and rolling pin, and roll it out to the size of your pie dish and some since you can cut off any excess. You may need to let it thaw for 5-10 minutes if it's hard.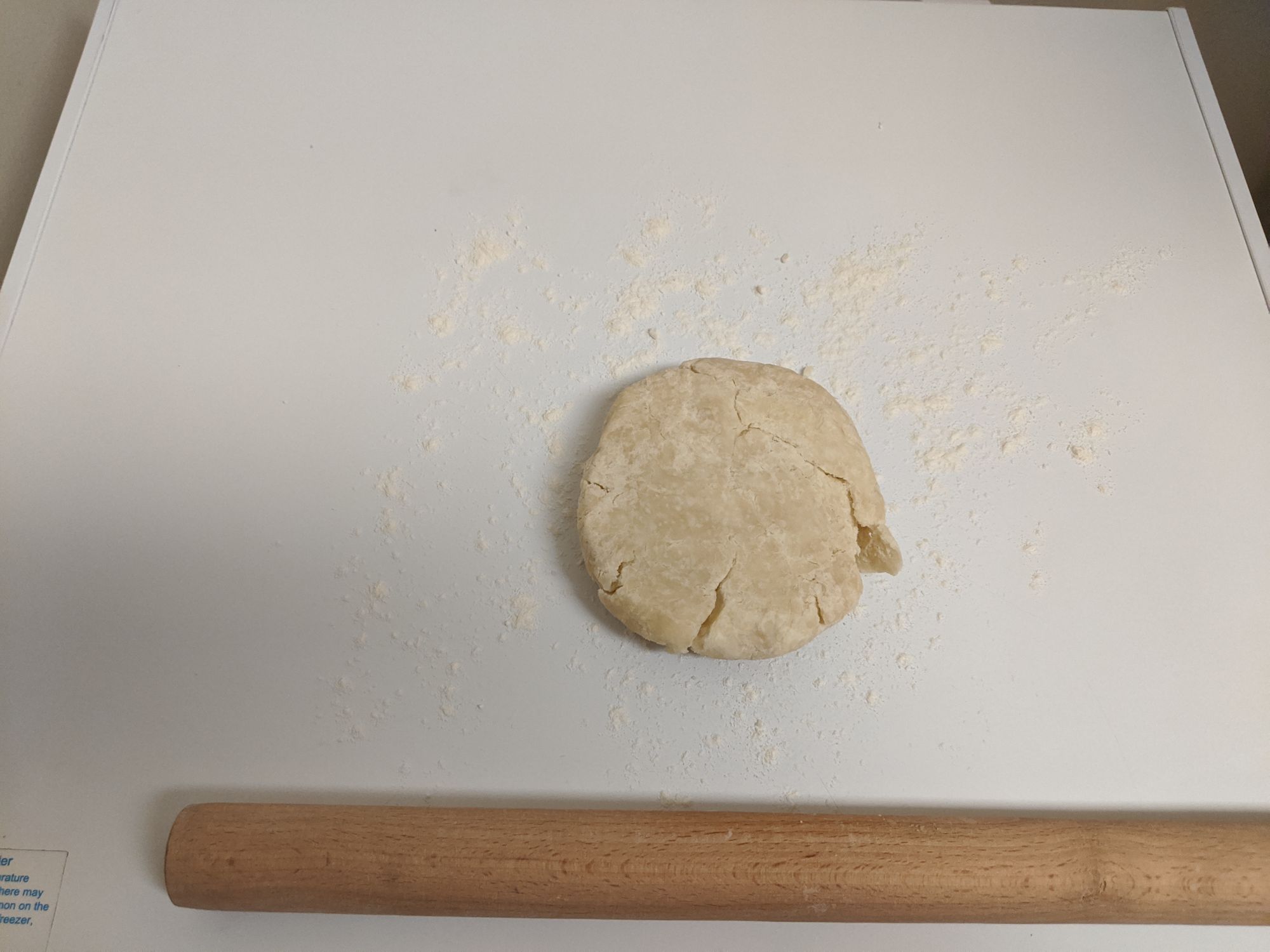 Place the rolled out disc into the pie dish, gently laying it in. Trim the edges and use those pieces to patch up any holes.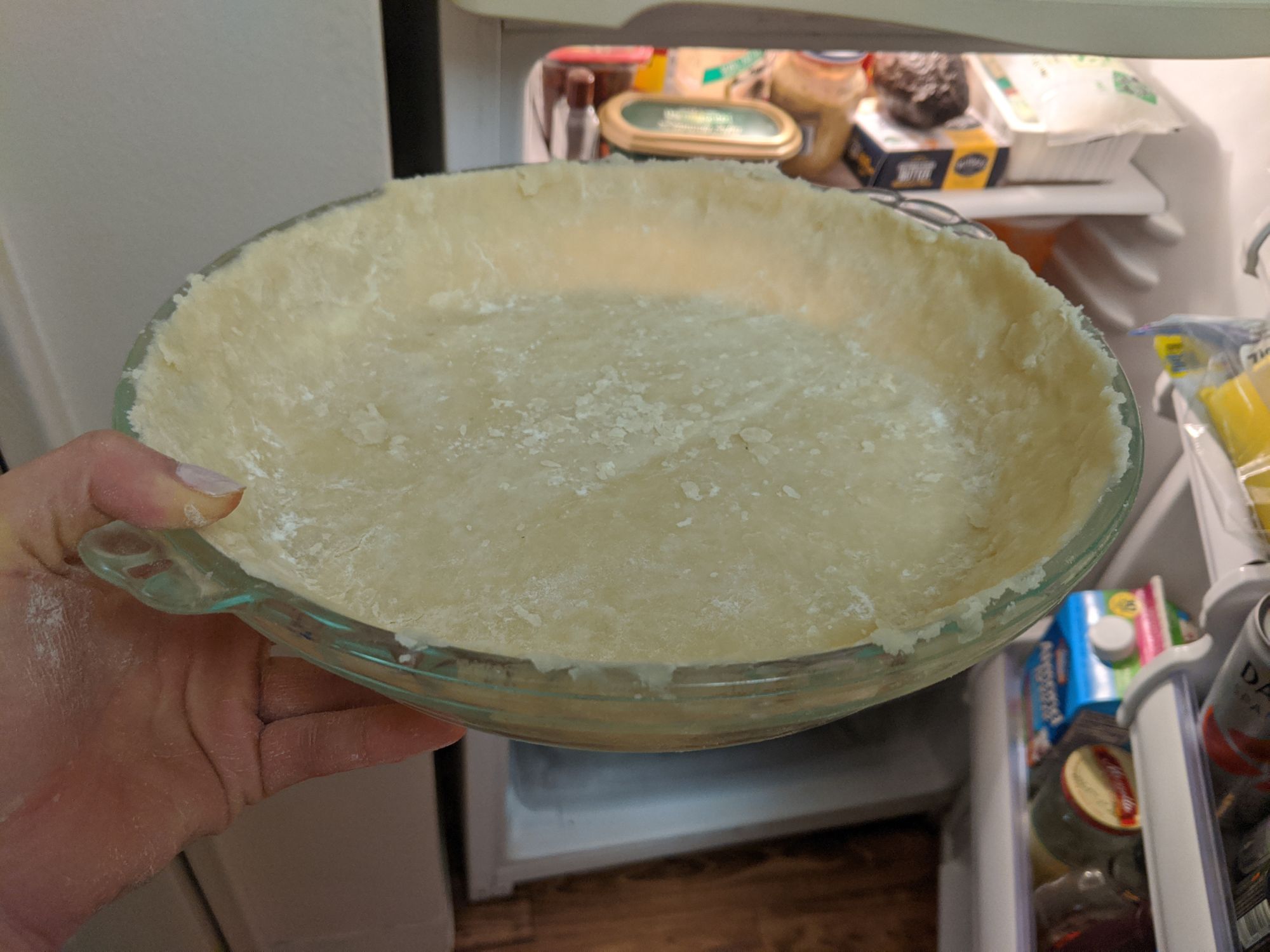 Add the apples and dot it with butter on top.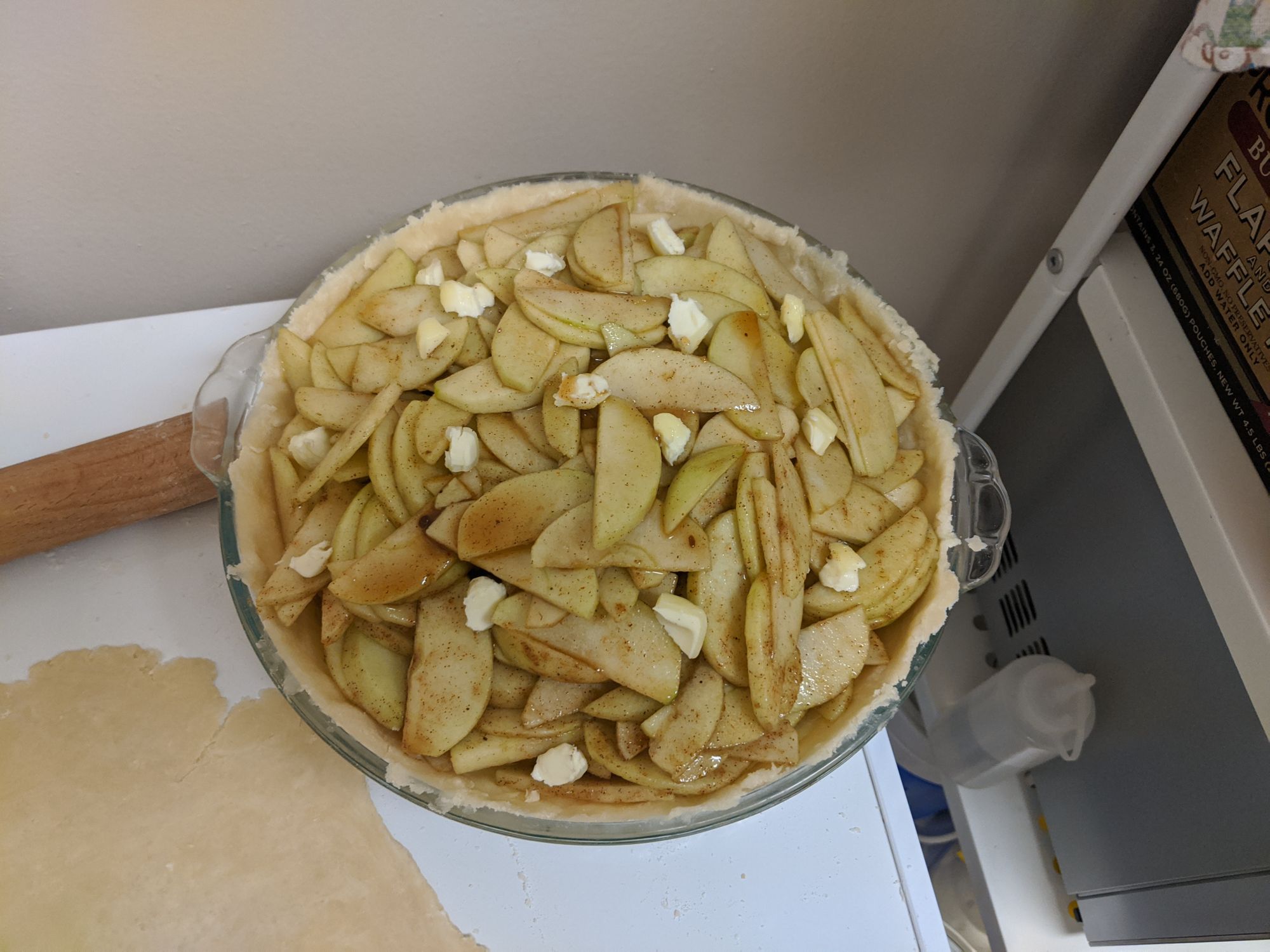 Roll out the second disc of crust and add it on top. I went for an asymmetric lattice here.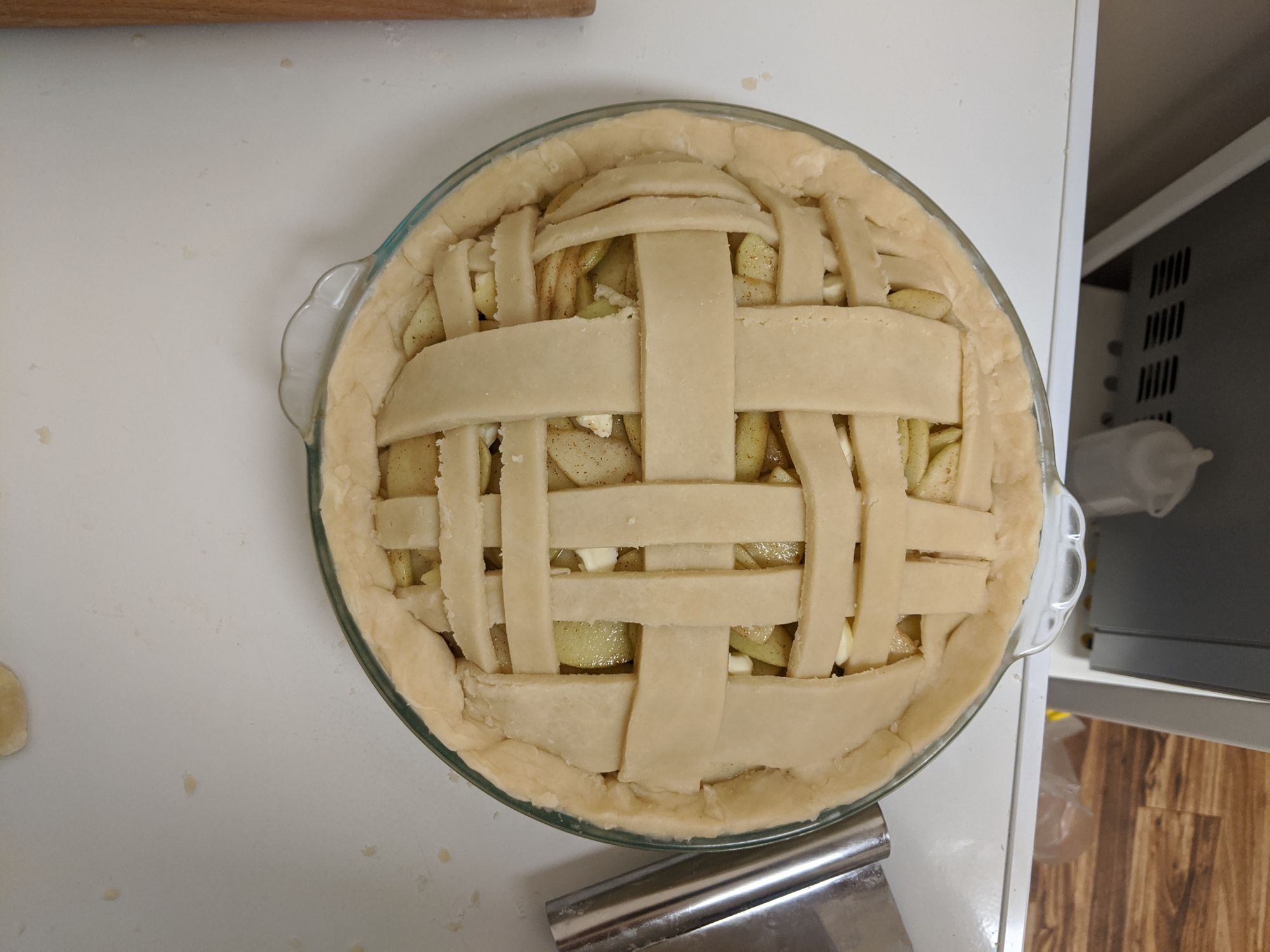 Crimp the edges to mush the top crust with the bottom crust by pushing fork tines along the edges. Brush the exposed crust with an egg wash--egg white whisked with a bit of water.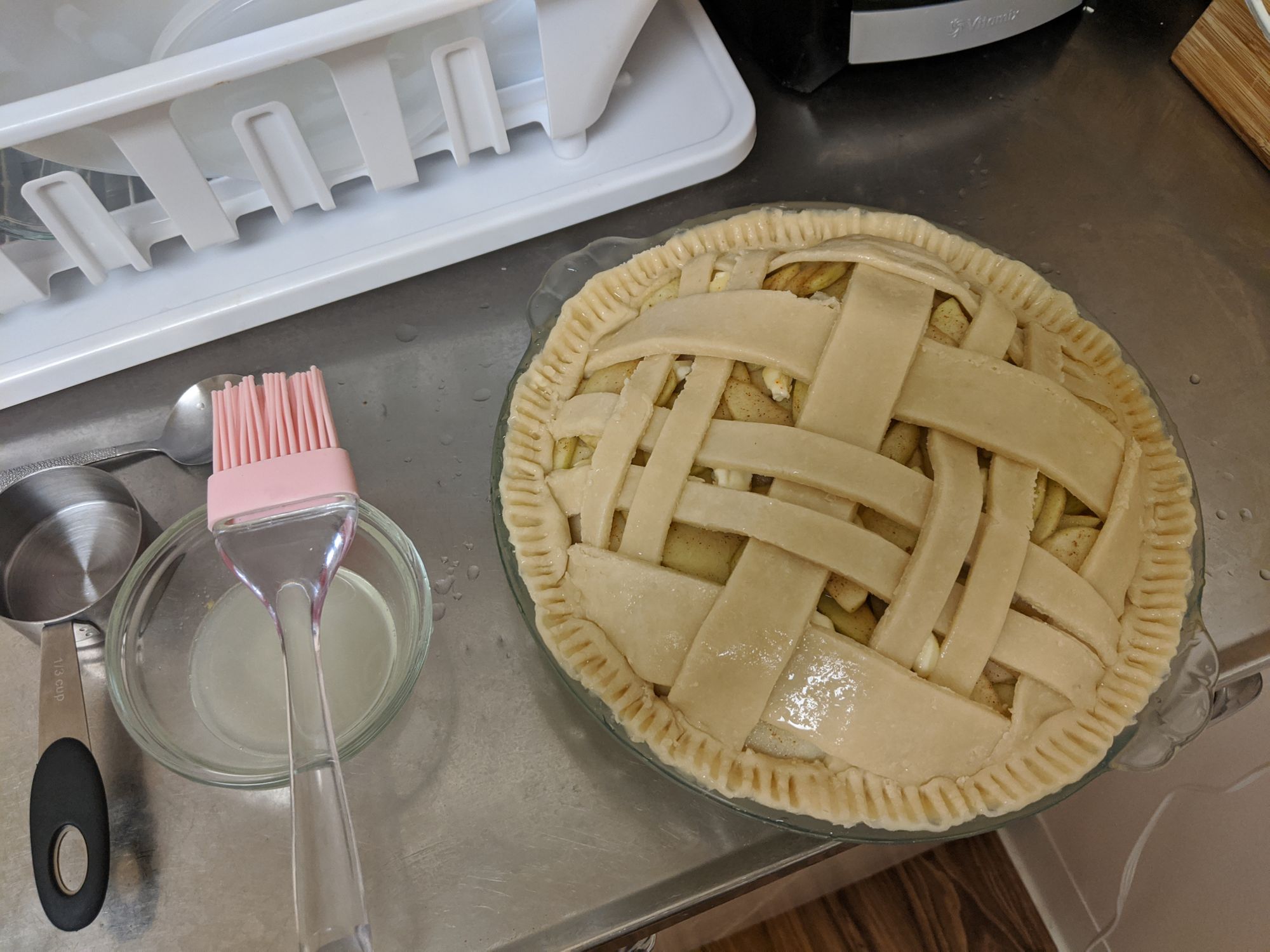 Bake at 375F for about 30-35 minutes or until golden brown.
Results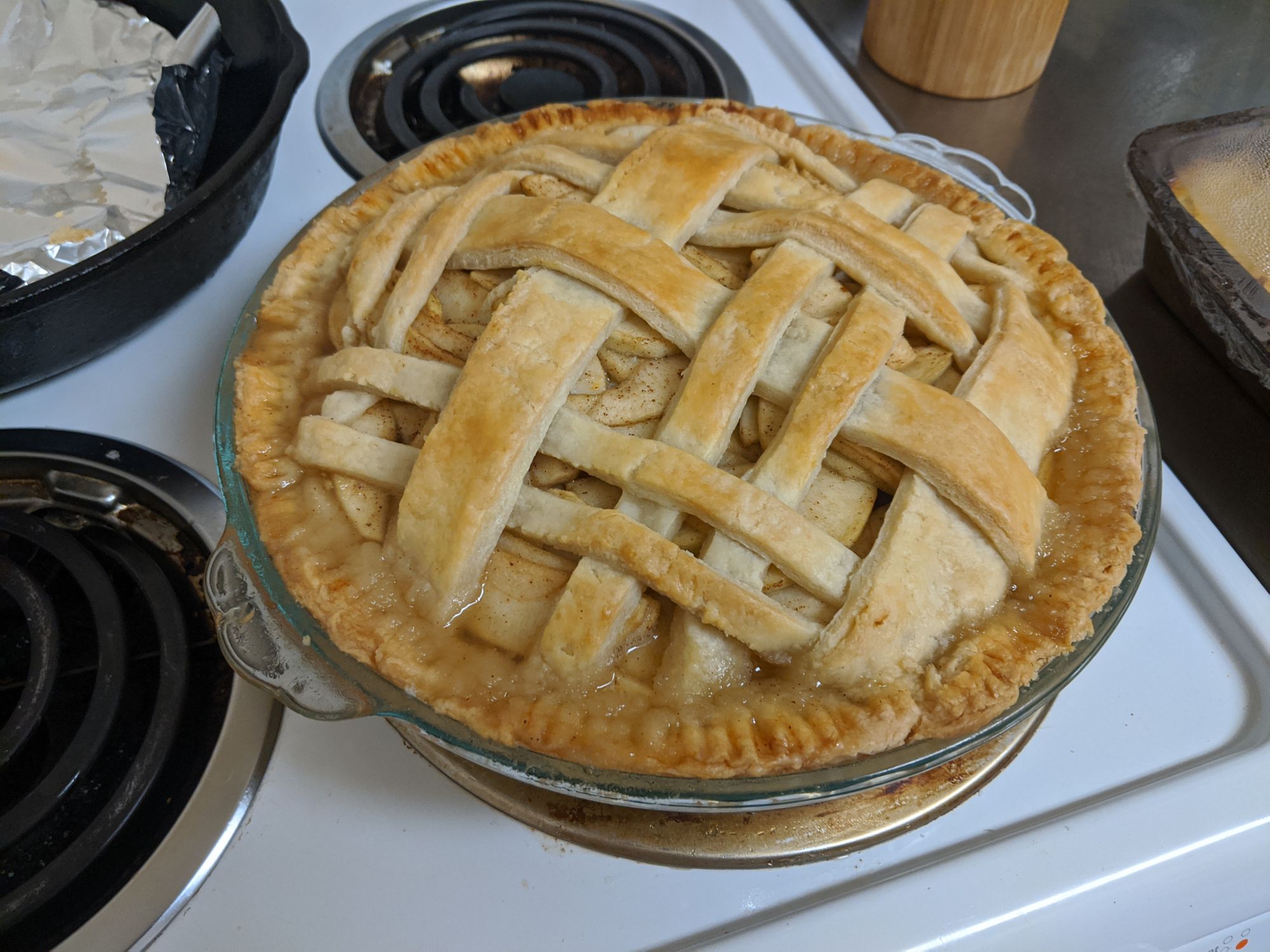 I baked this for a Thanksgiving potluck (late post, I know, I know...), and we killed off a good amount of it. The crust was yum, but I'd highly recommend cooking the apples before baking to make sure they're nice and soft.
Would make again with that tweak!