Lemon Cookies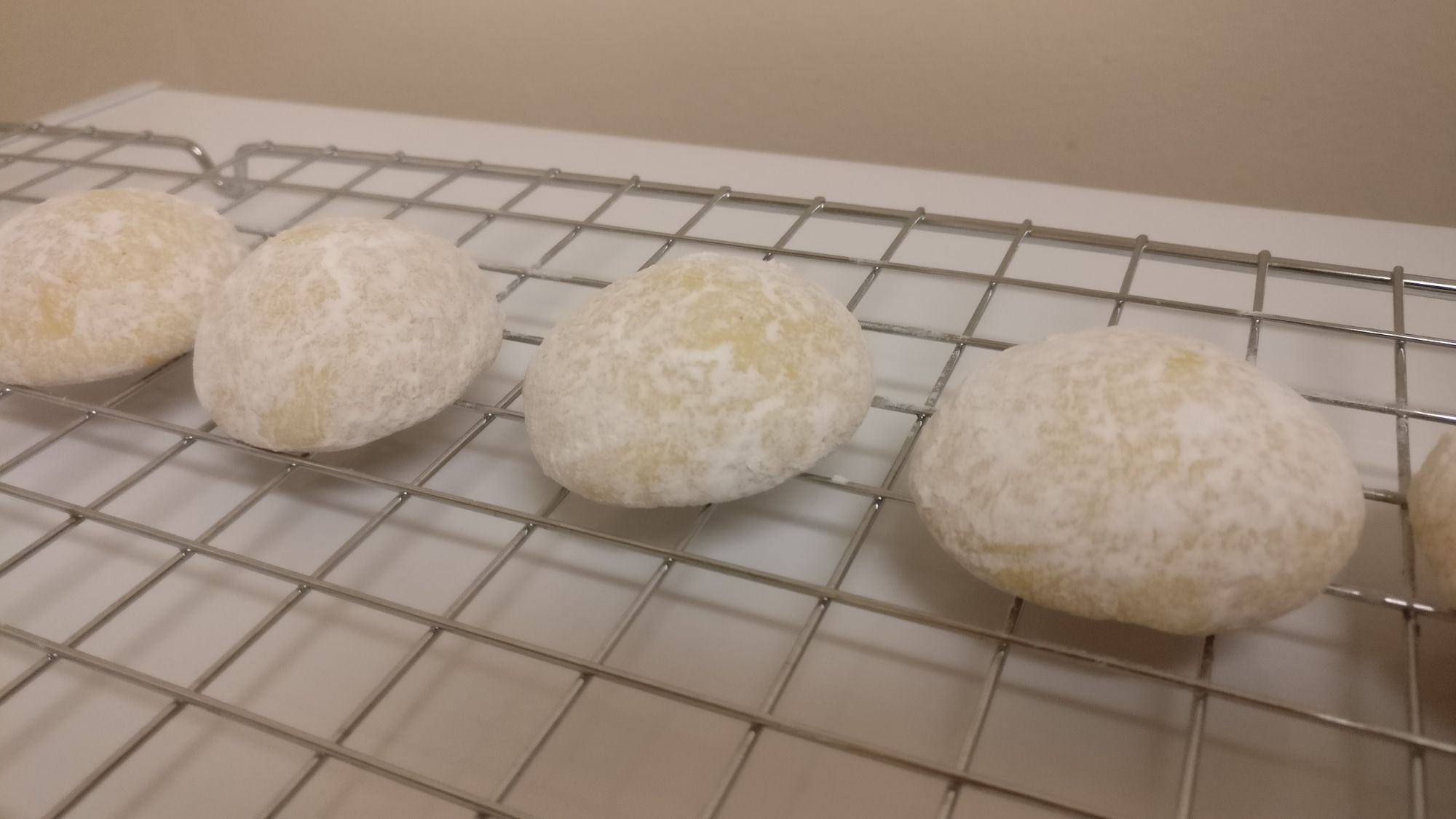 Soft cookies are the best cookies, and lemon is such a nice bright flavor for all times of the year.
As you guys know, I'm a fan of Nikki Limo's cooking segments, and she tested out a recipe from Emma's Goodies that looked bomb...so I wanted to give it a roll too. All recipe credit to Emma!
---
Ingredients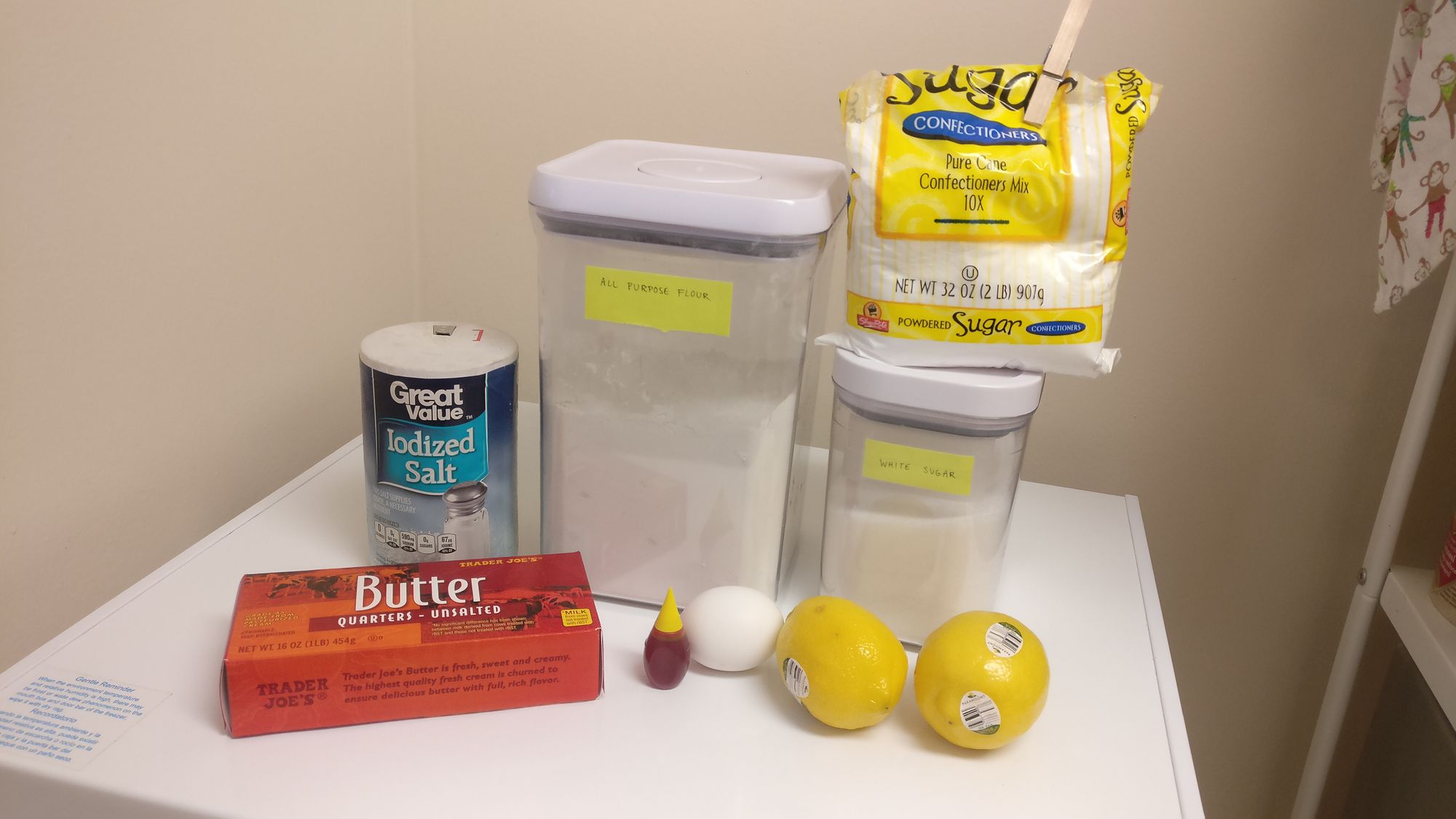 70g softened unsalted butter
100g white sugar
zest of 2 lemons
1 egg
1.5 tbsp lemon juice
150g all-purpose flour
1 tsp baking powder
a few drops yellow food coloring
powdered sugar to coat cookies
Methodology
Normally, these recipes would start with preheating the oven, but this one has some wait time where we put the cookies into the freezer, so we'll hold on that. It's pretty cool because it means that these cookies can definitely be prepped ahead of time and then popped into the oven to bake whenever you're ready.
In a bowl, cream together the butter, sugar, and lemon zest.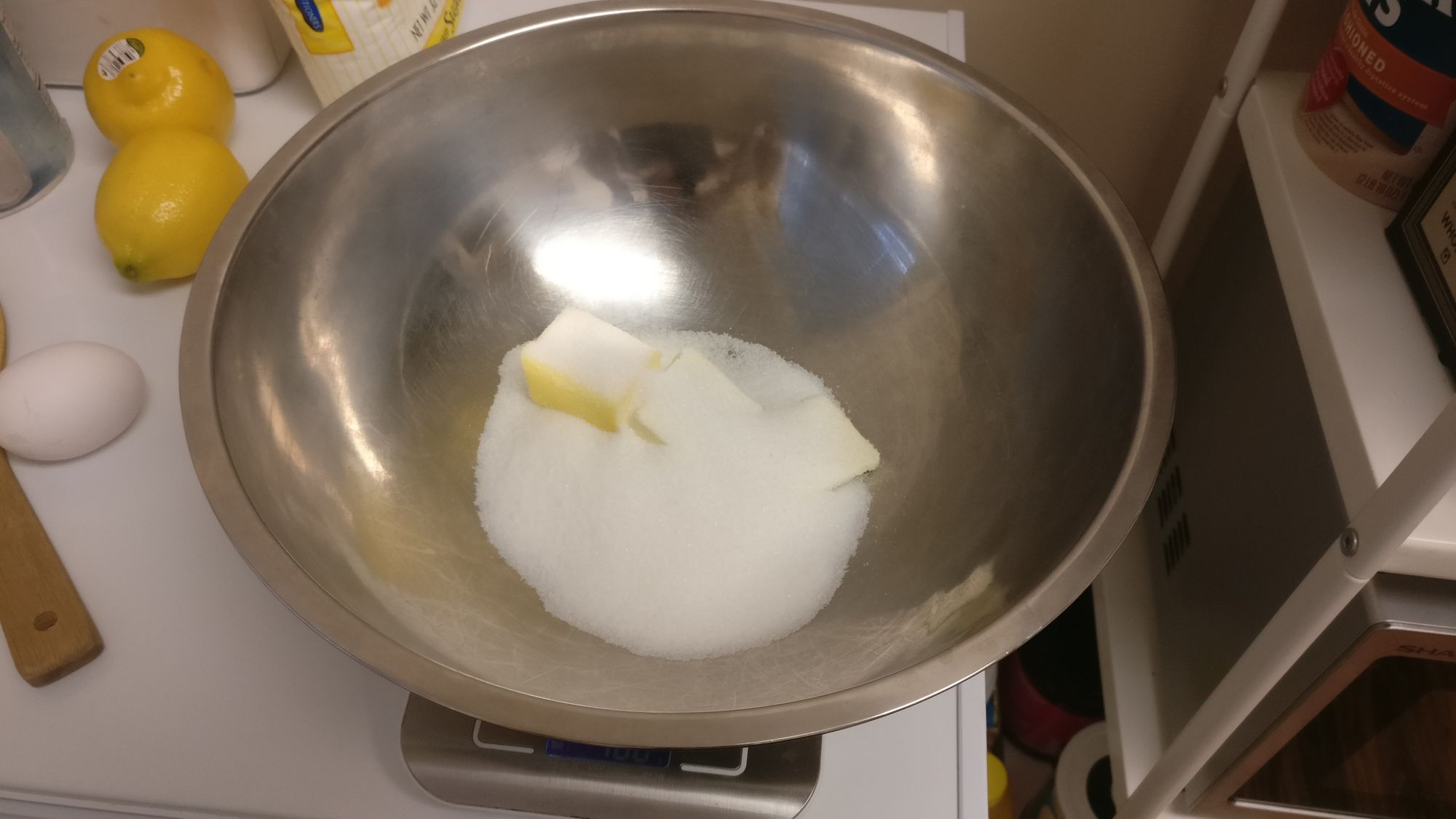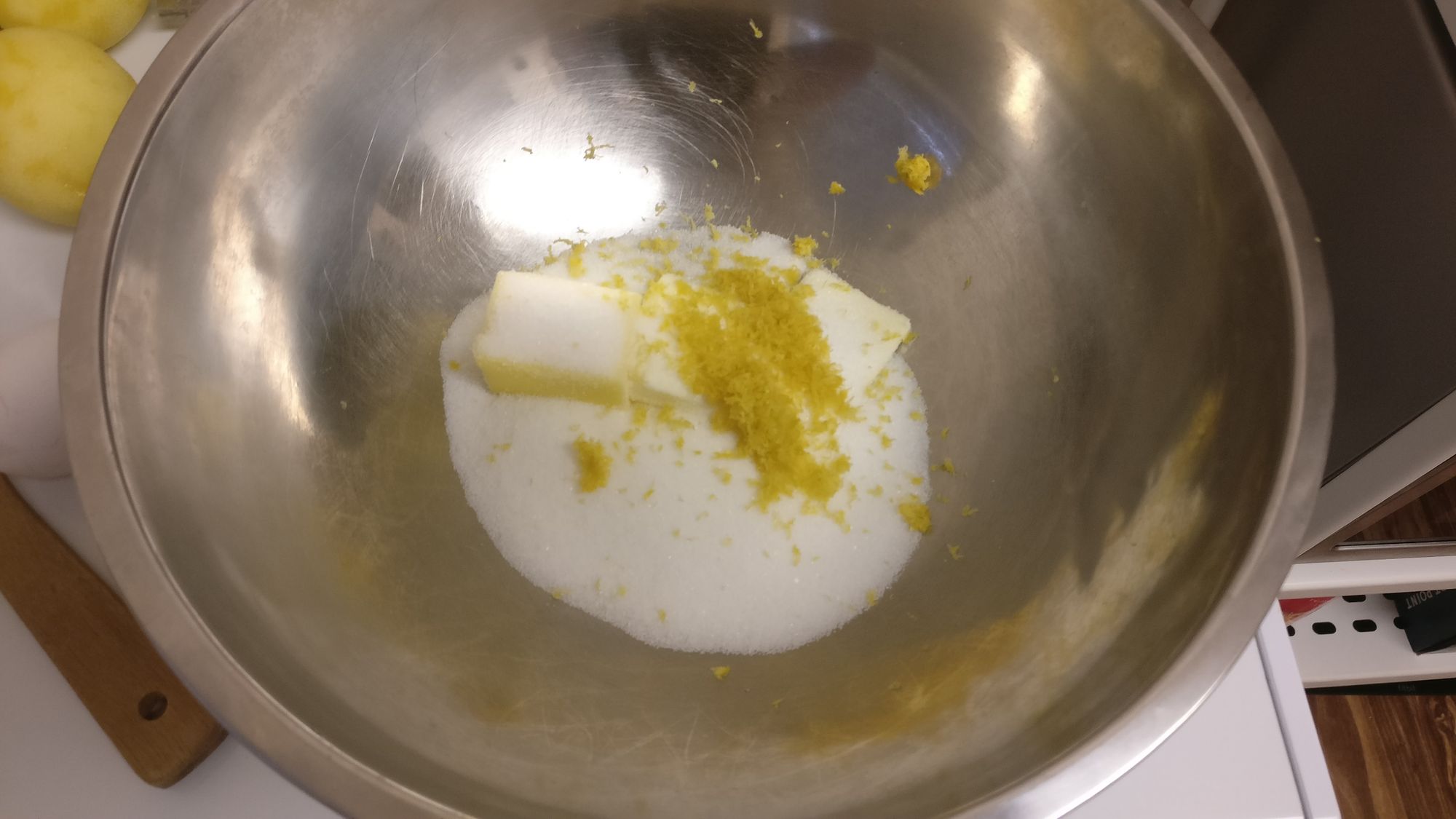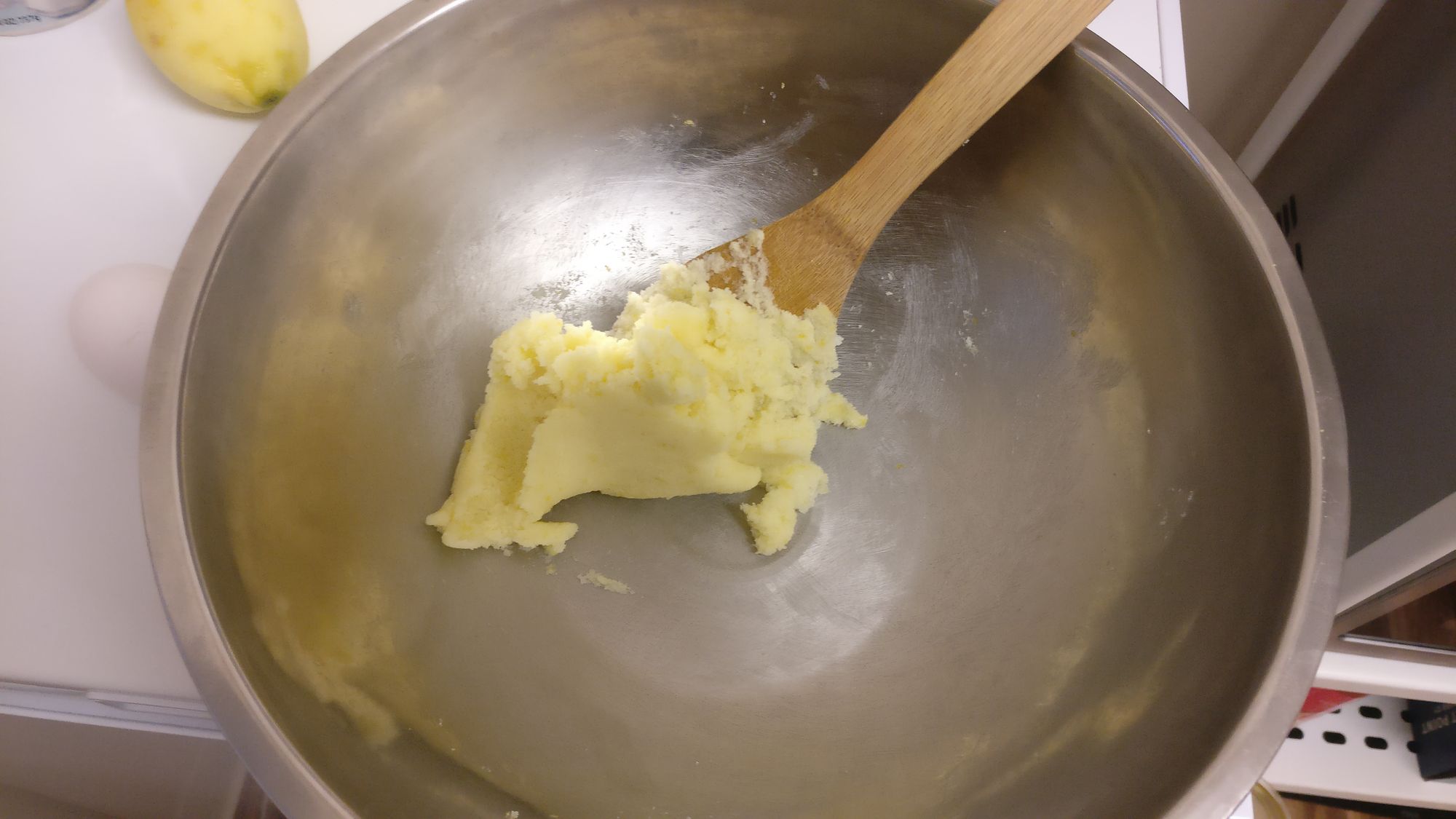 Add the egg and mix in.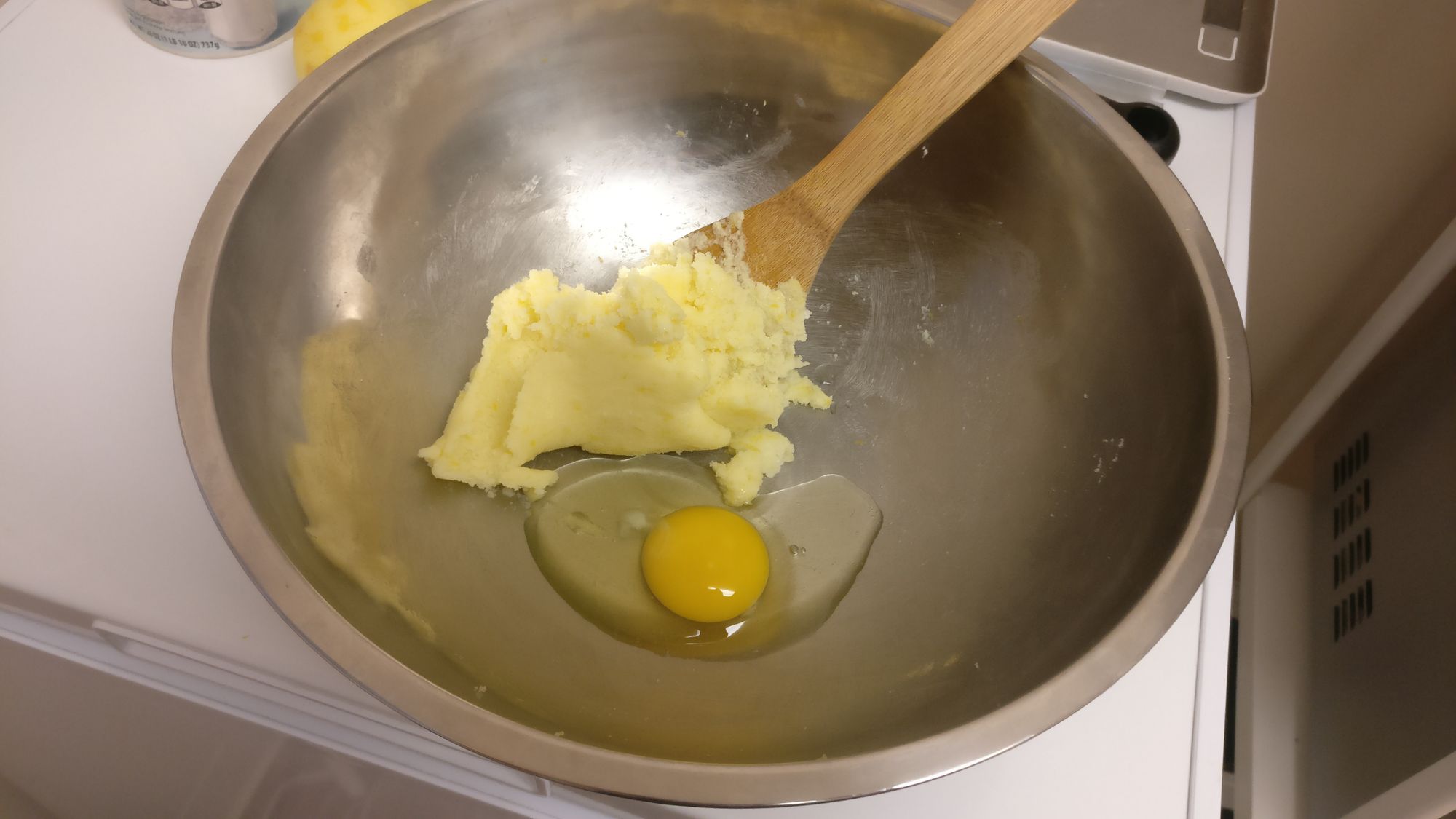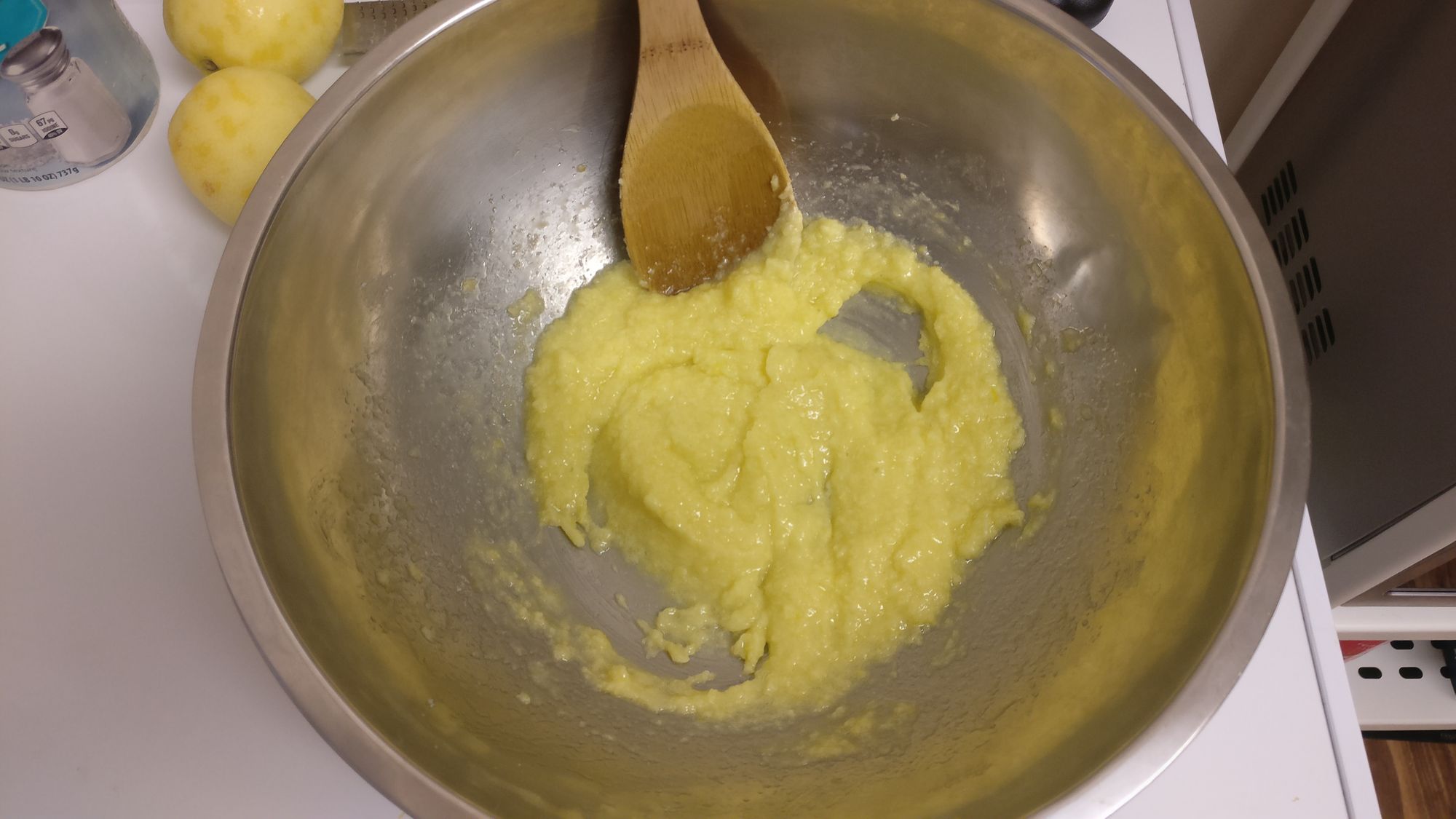 Add the lemon juice, taking care to pull out any seeds.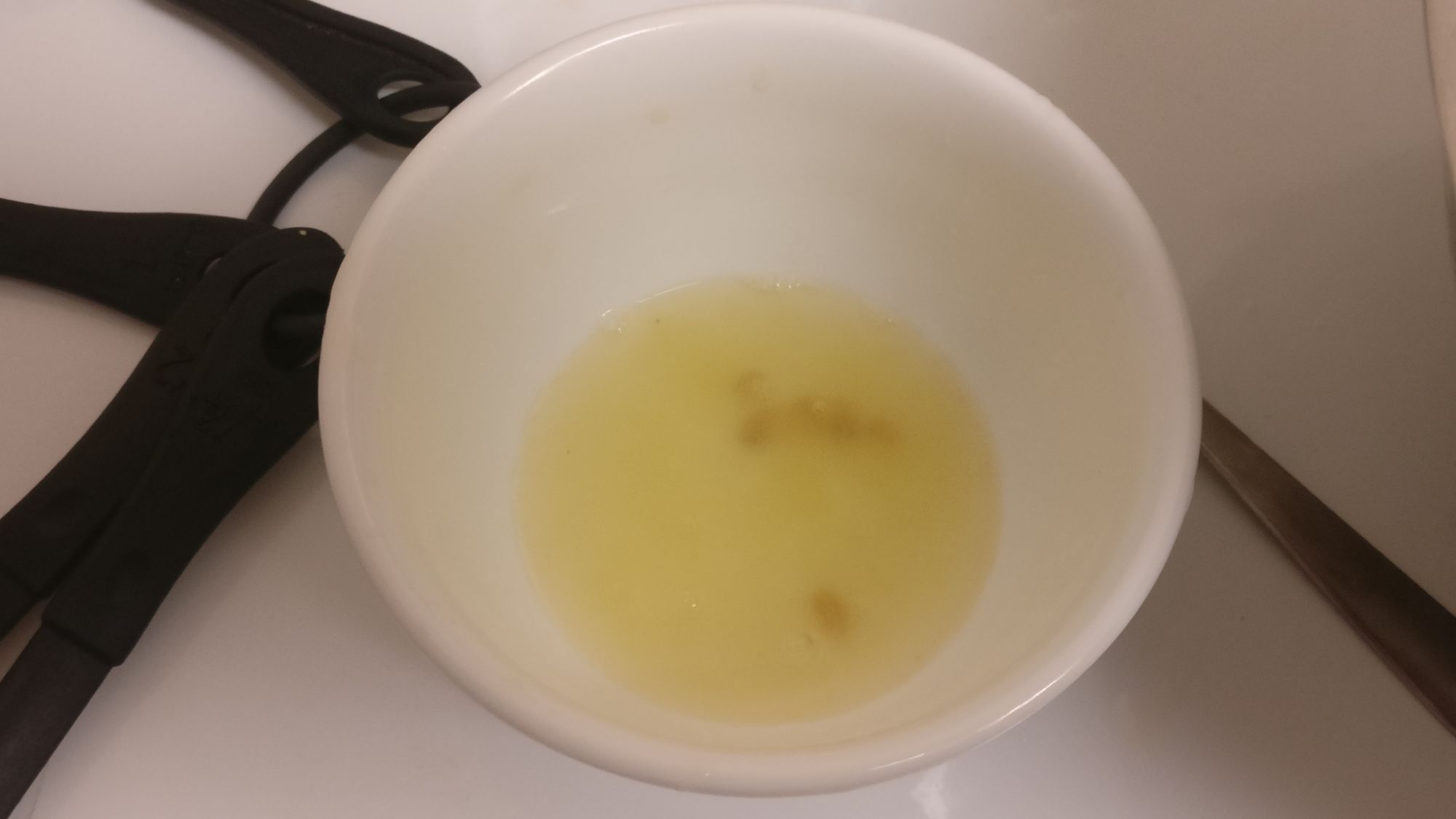 Add the flour...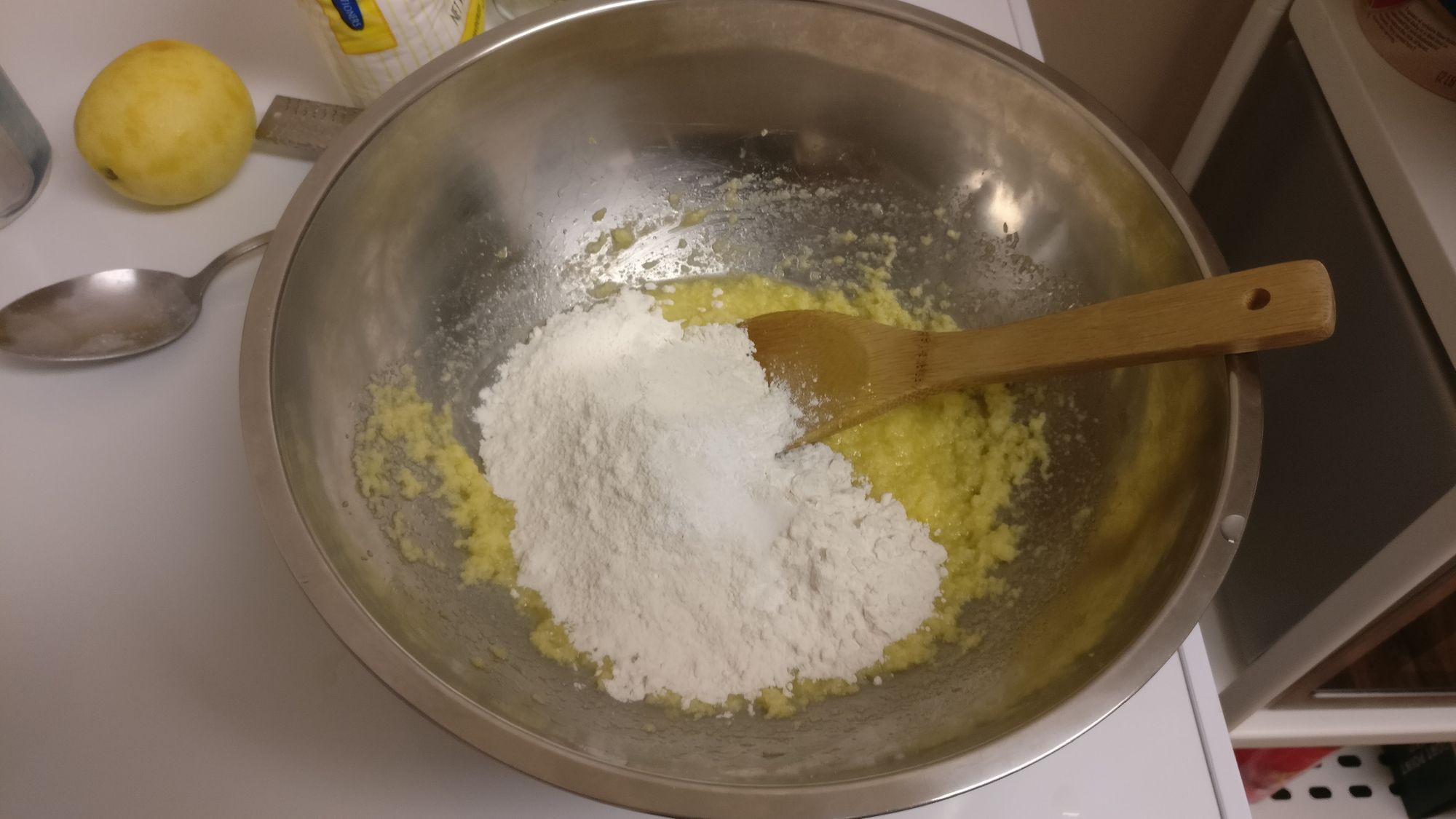 ...and food coloring. This is optional.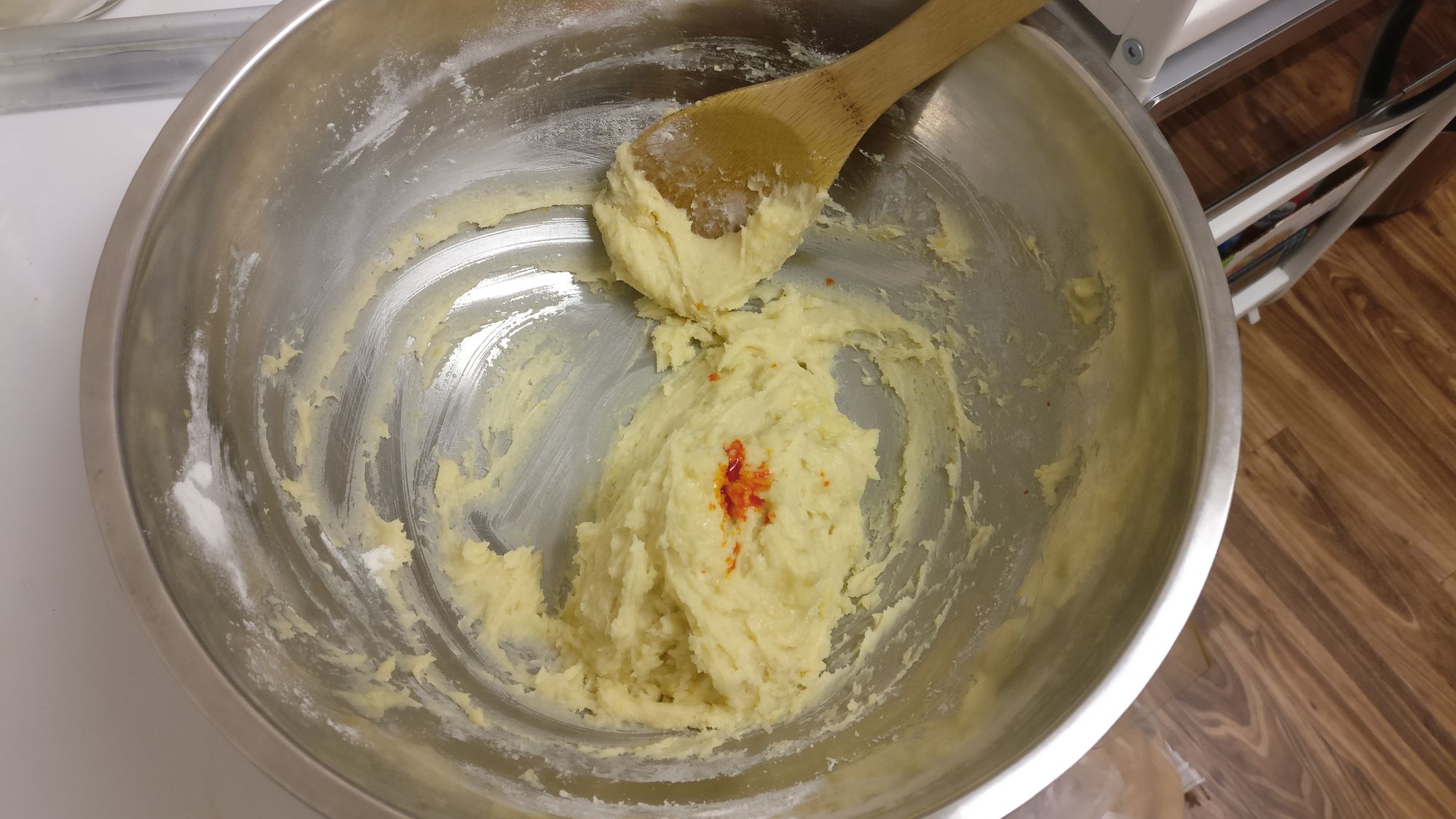 Shape the cookie dough (admittedly a bit loose) into balls. I made these tablespoon-sized. Freeze these for at least 30 minutes. I waited an hour.
When ready to bake, throw them into a preheated oven at 350F for ** exactly 13 minutes **.
When they come out, toss them in powdered sugar to coat.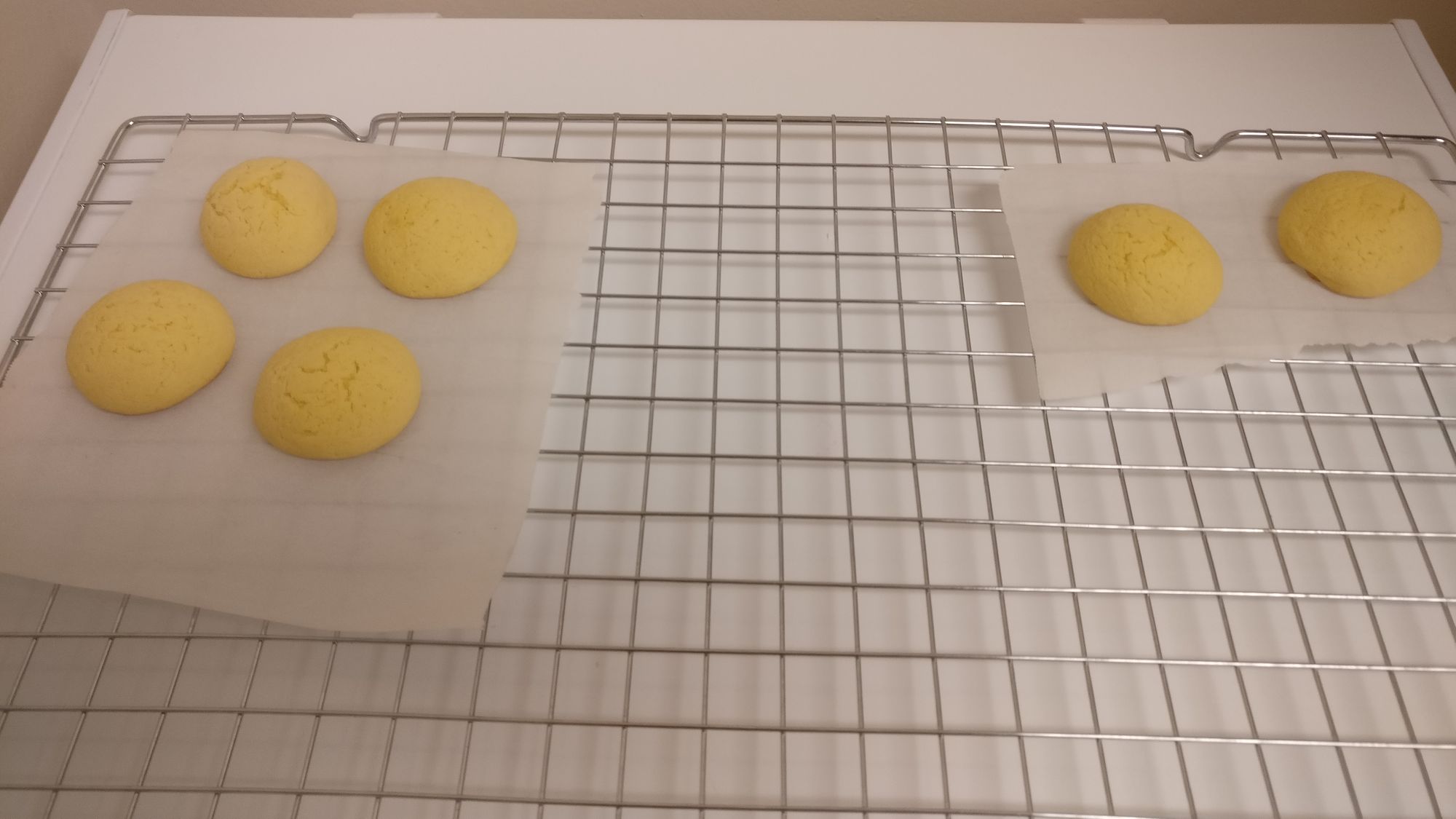 Results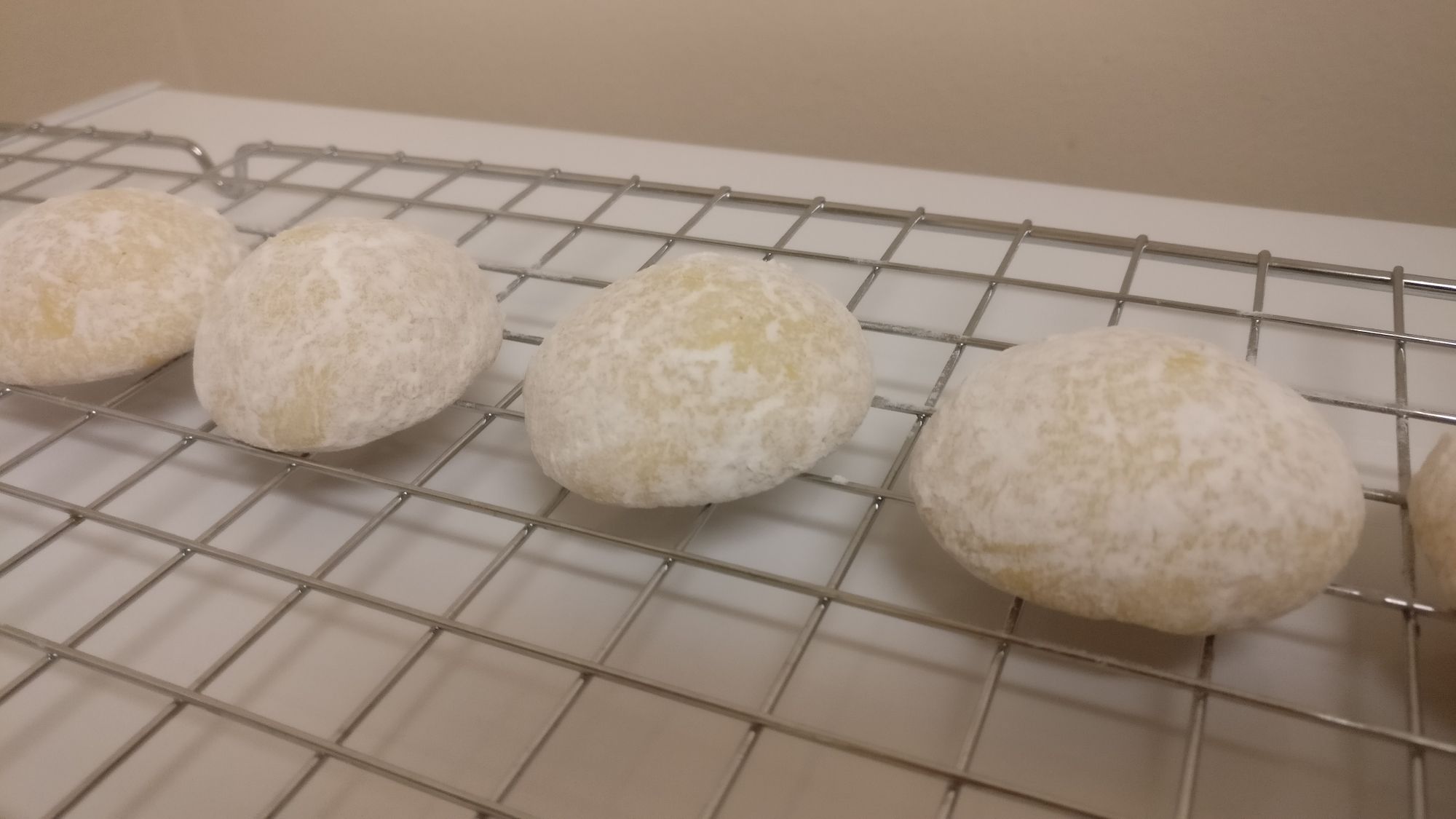 These were so soft and so lemony. I had a lot to share with pals, and one devoured them all in one sitting.
Overall, very pleased with the easy process and simple ingredients!