Lighter Shepherd's Pie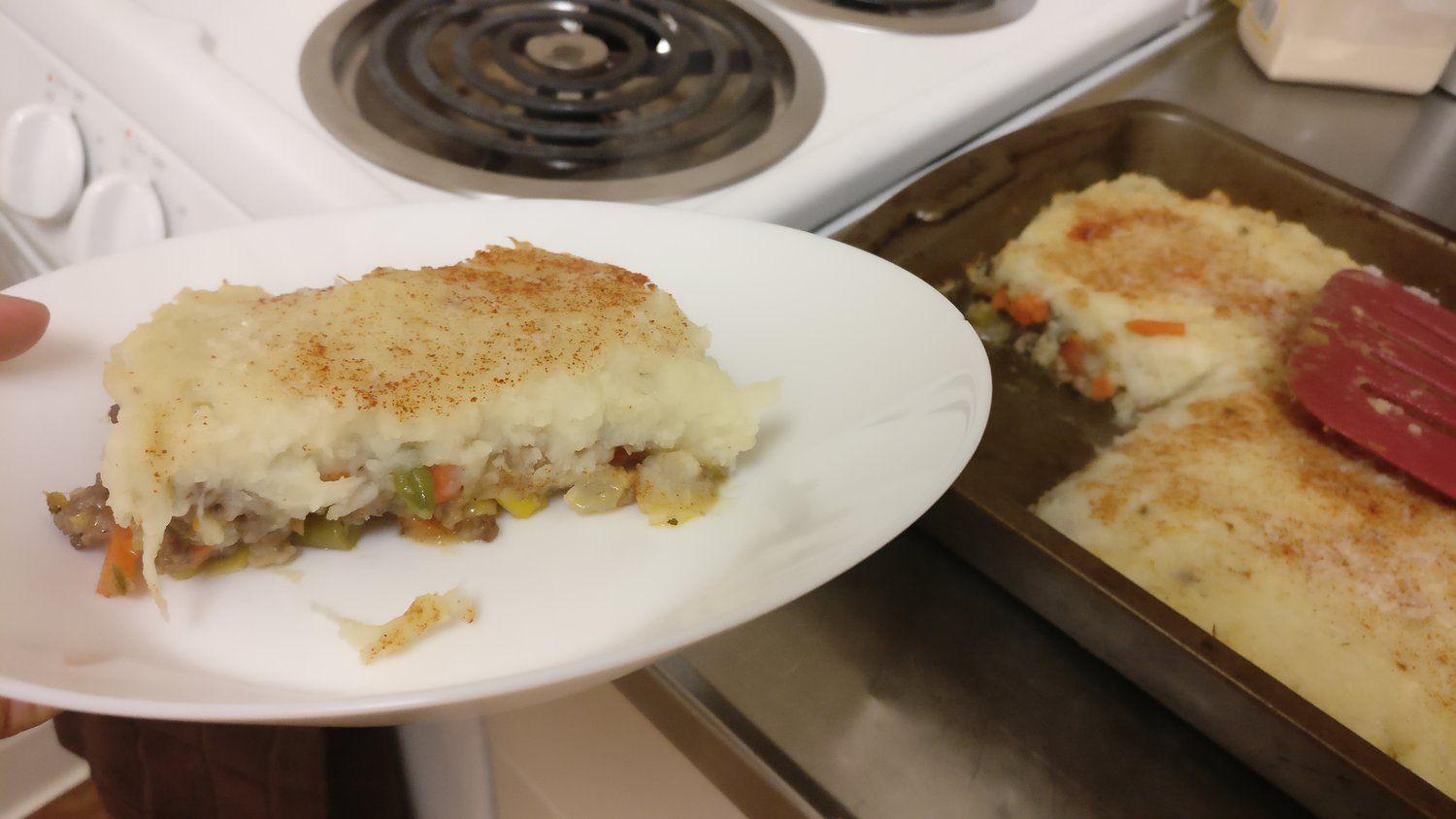 Admittedly, I've never had a real shepherd's pie before in my life, so I have no idea what the real deal is supposed to taste like, but it's supposed to be a two-layer thing: meat and veggies on the bottom, topped with a nice mashed potato blanket.
To answer the question of "why are you calling this 'lighter'?", I am responding, "because the SO said it could be improved with double the meat and we took a fun twist on the mash".
---
Ingredients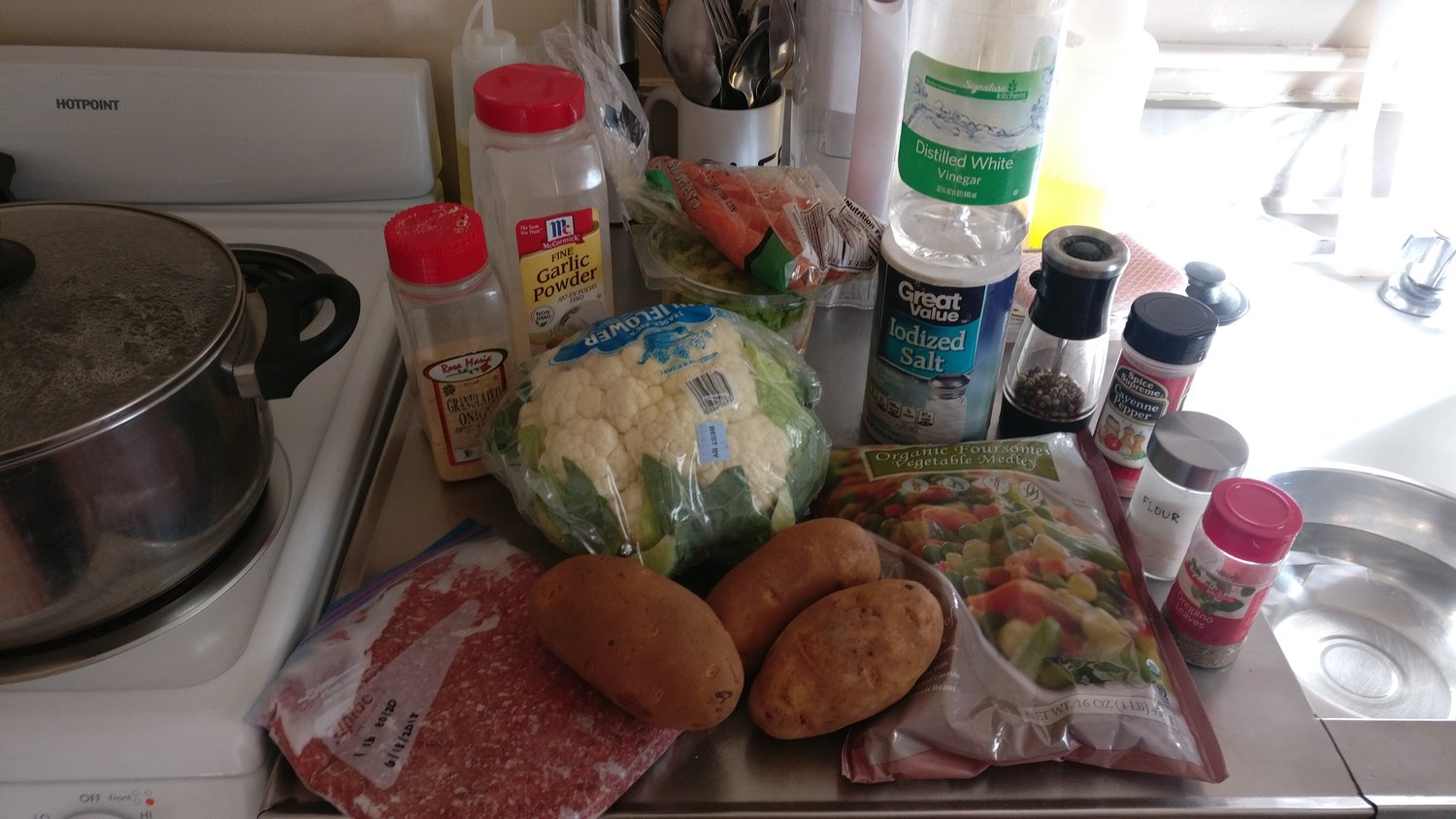 half head of cauliflower
3 potatoes
1/2 cup diced onion
1/2 cup diced carrot
1/2 cup diced celery
1 lb ground meat (I used beef since we had a massive $.99/lb sale)
8oz frozen vegetable mix (peas, corn, beans, carrot)
milk
garlic powder
onion powder
vinegar
cayenne pepper
oregano
paprika
1 tbsp flour
salt & pepper
Methodology
Starting with the mash--I've never made mashed cauliflower before, but I had always read and heard that it was a good lower-calorie alternative for mashed potatoes. One of the goals of this recipe was to see if it really could be as good as potatoes.
Chop the cauliflower into florets and steam until fork-tender.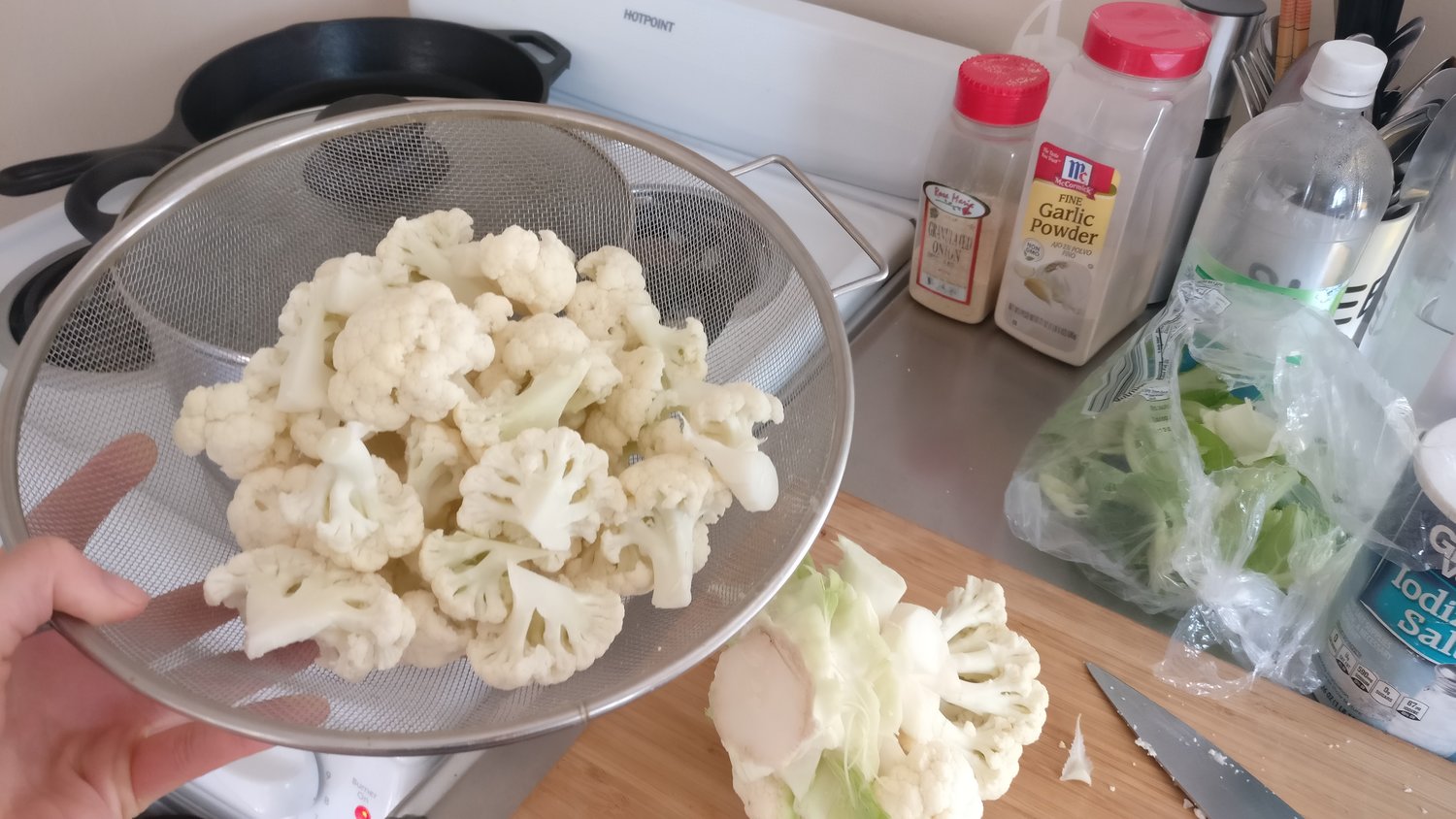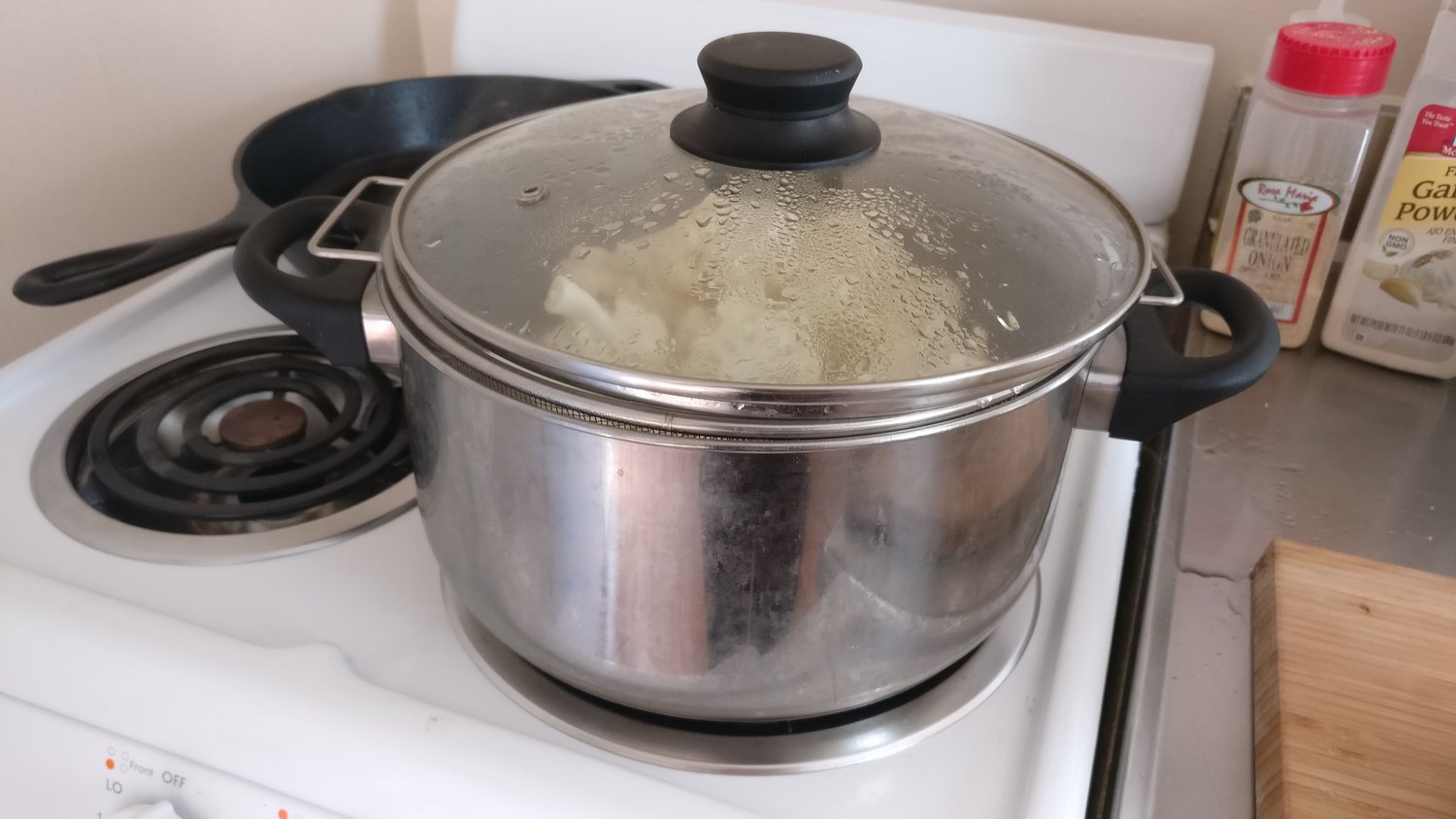 Peel and chop the potatoes into cubes. Add milk if things start getting dry or if you prefer your mash to be more creamy.
Add salt and garlic powder to taste.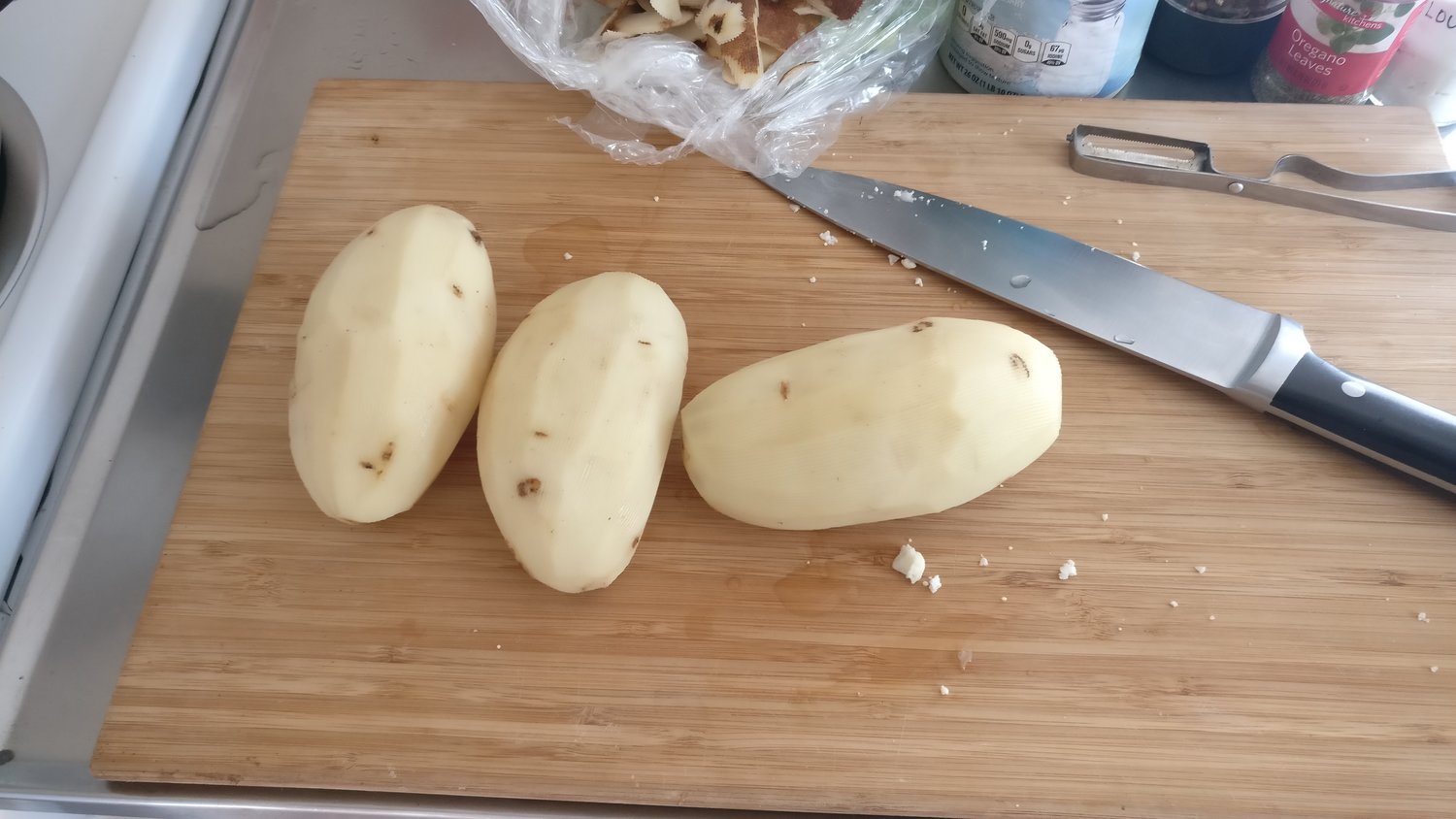 Dump the cubes right into the water that is being used to steam the cauliflower--two in one! Effiency plus!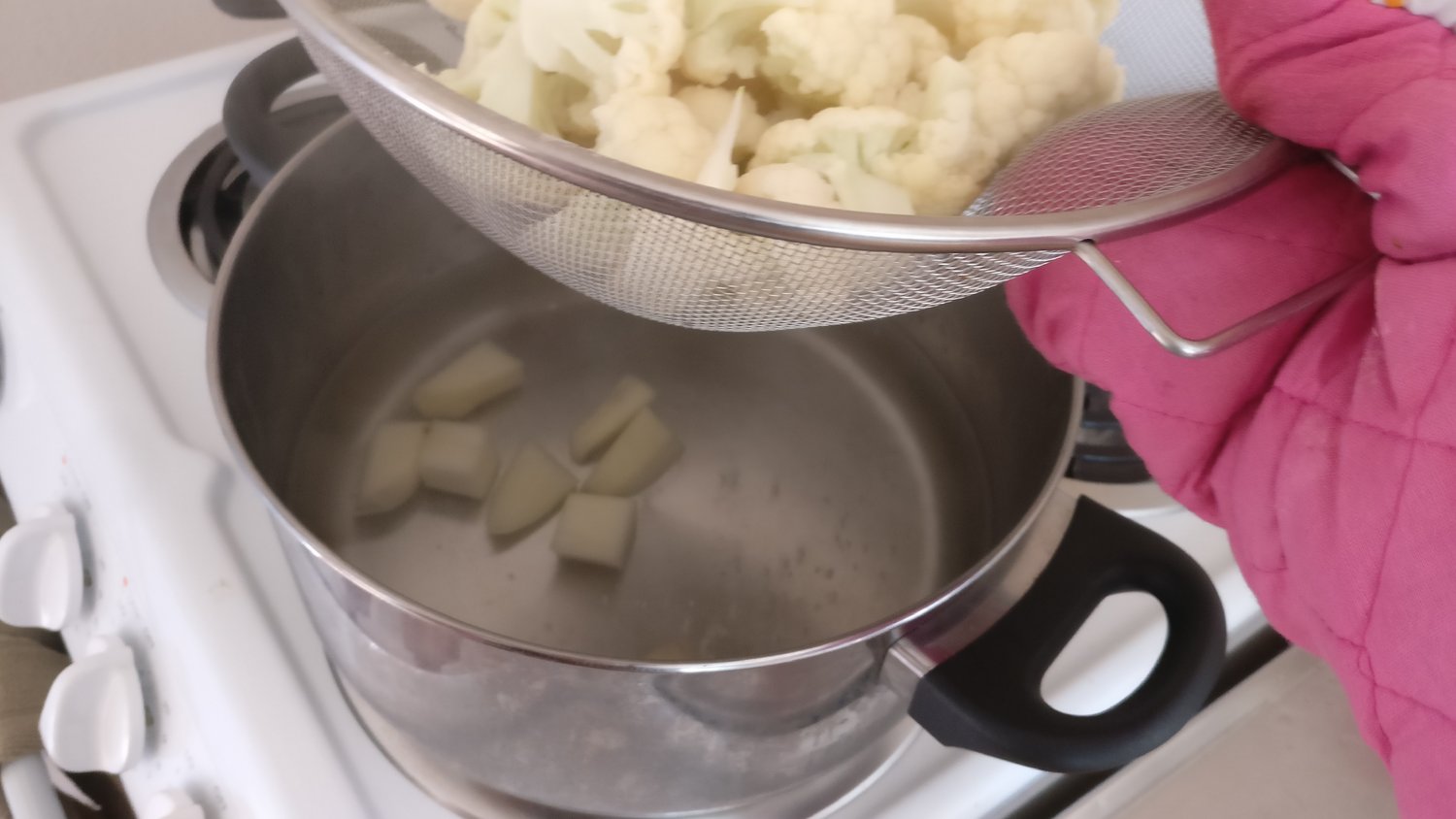 When everything is cooked down, drain thoroughly and place all back into the pot. The residual heat will help remove any excess water.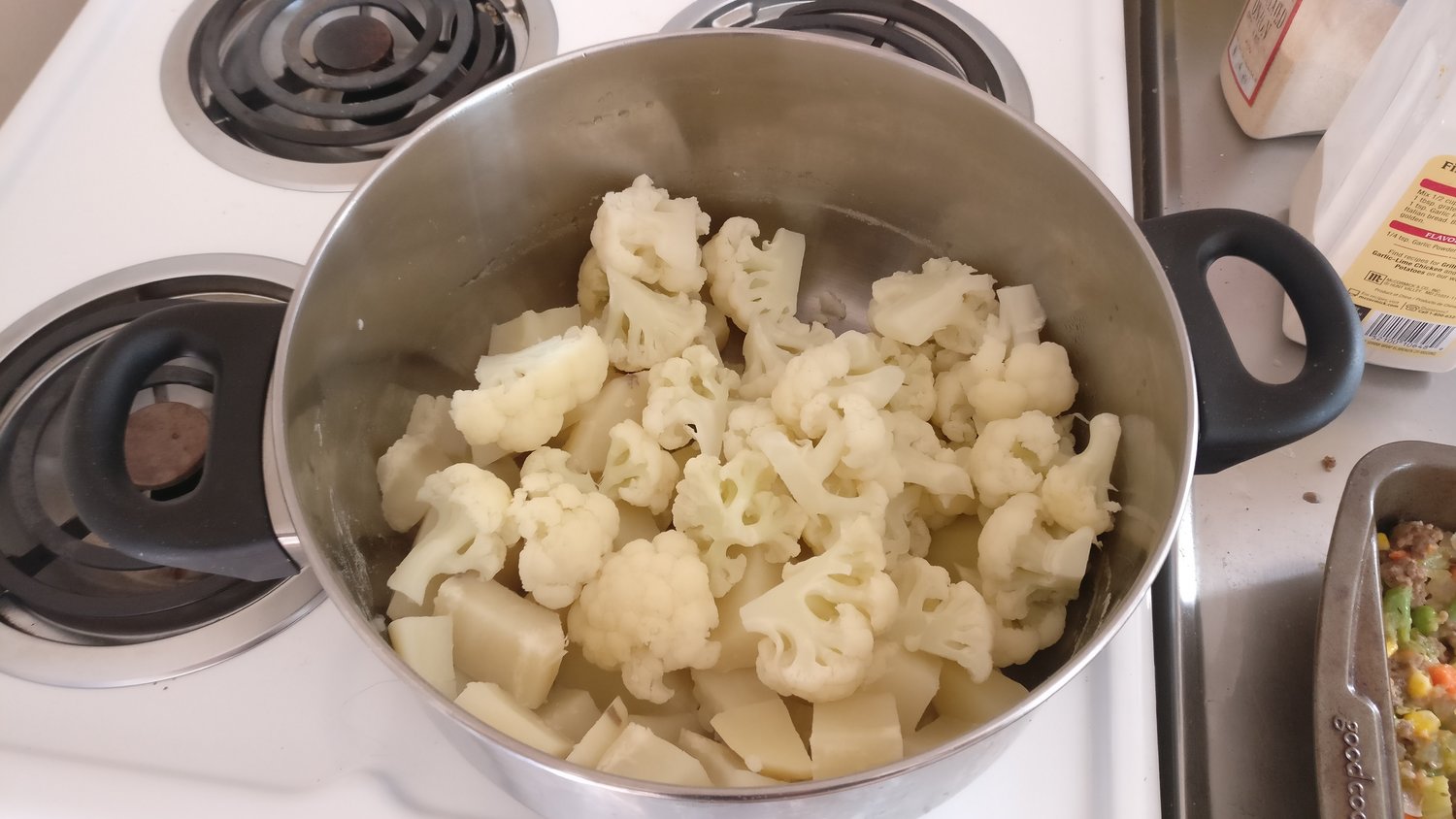 Mash up the potato-cauliflower mix. Set aside when done.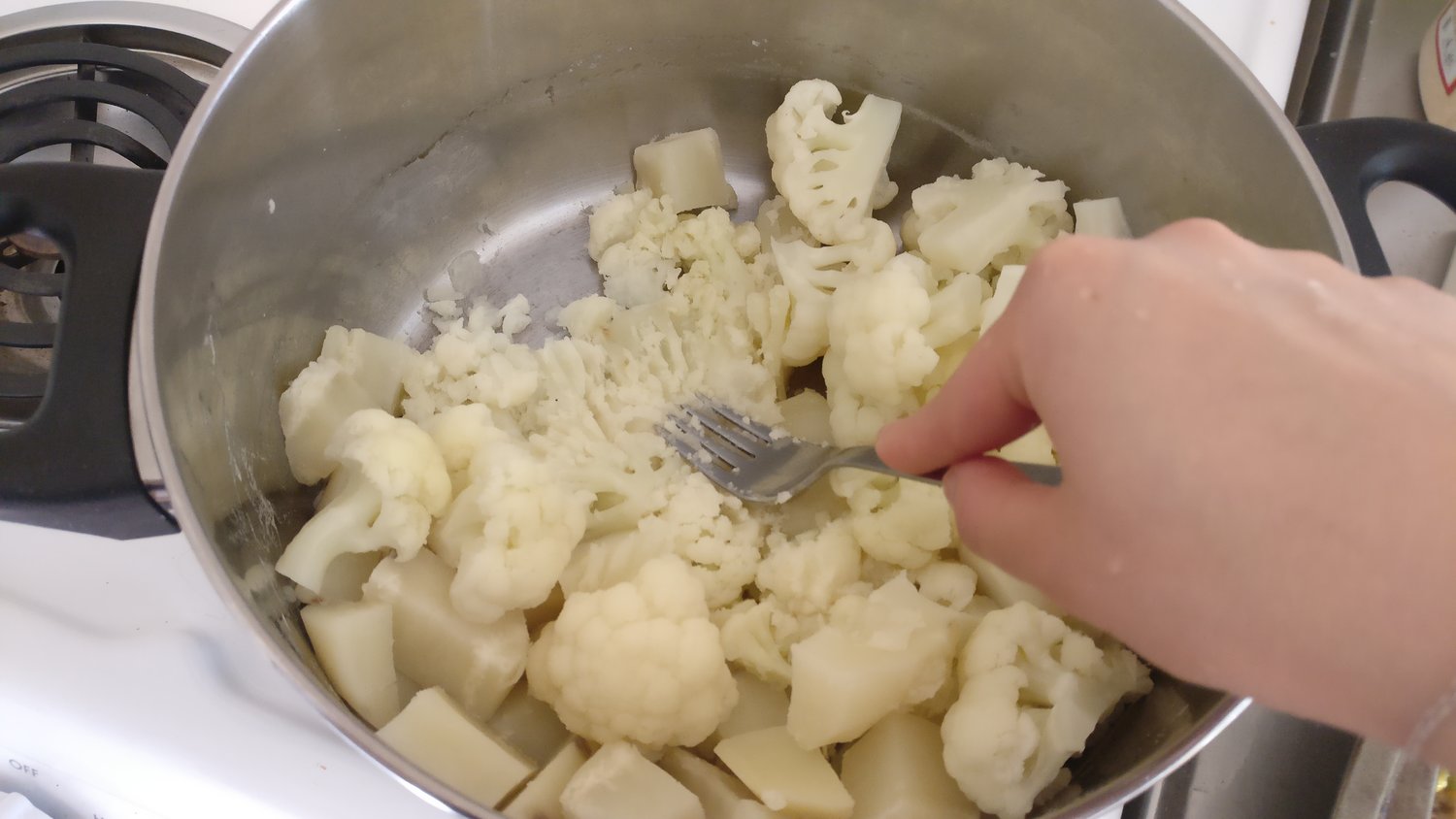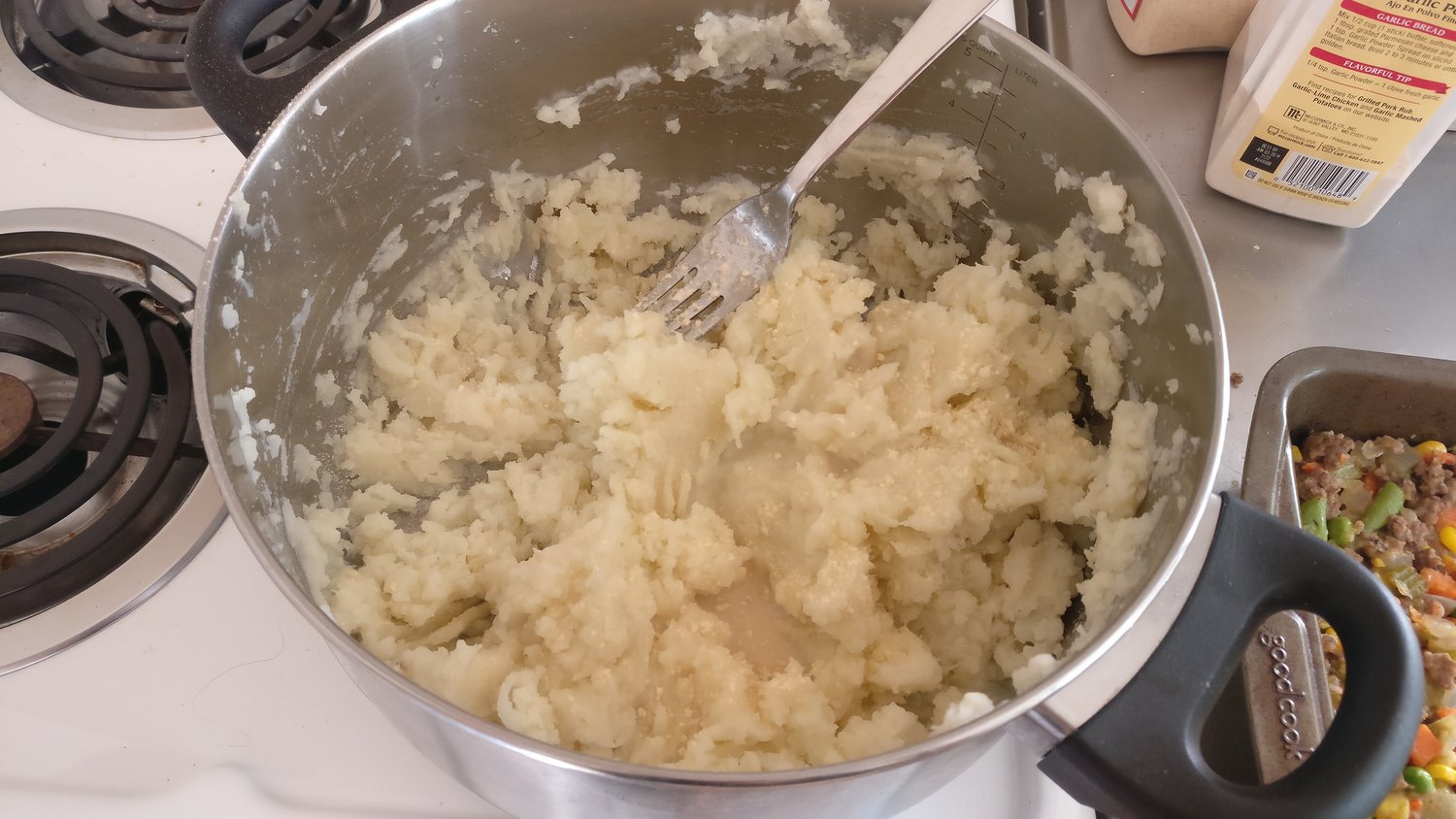 Now that the mash is done, it's time to work on the bottom layer.
Brown up the ground meat and pour out any fat that comes out.
Season with all the seasonings (hah) to taste.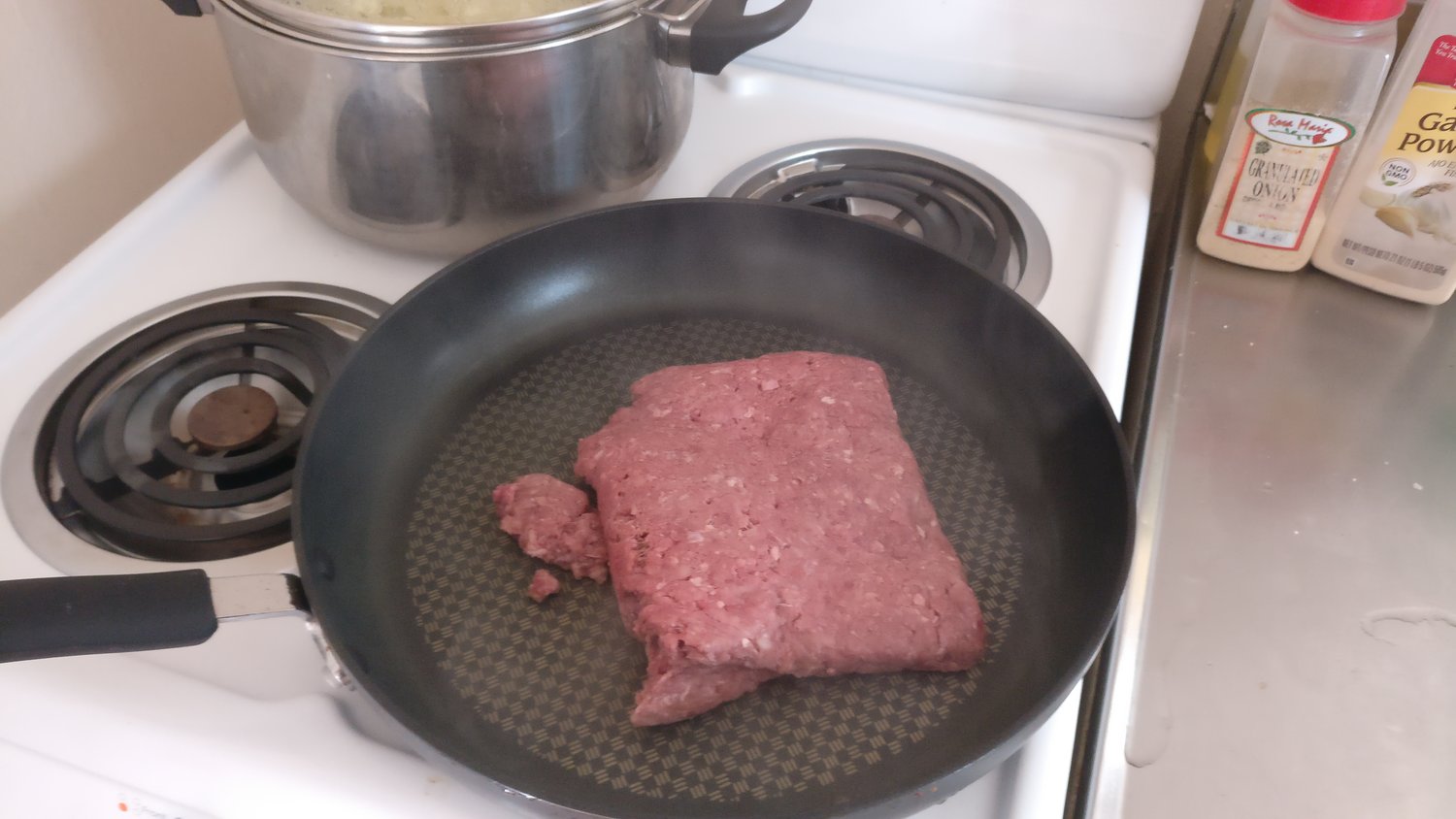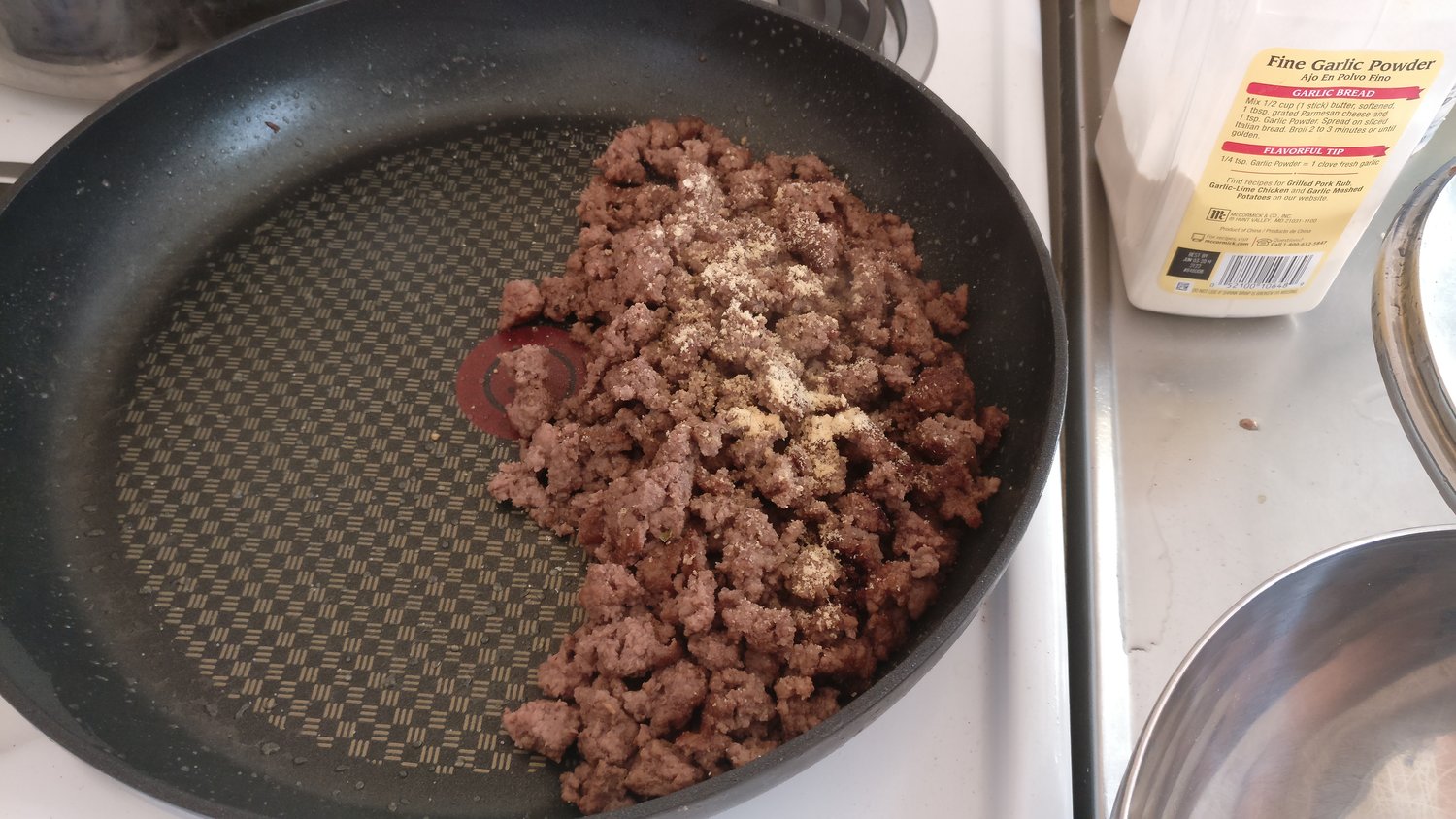 Move the beef to a bowl so we can start on the veggies.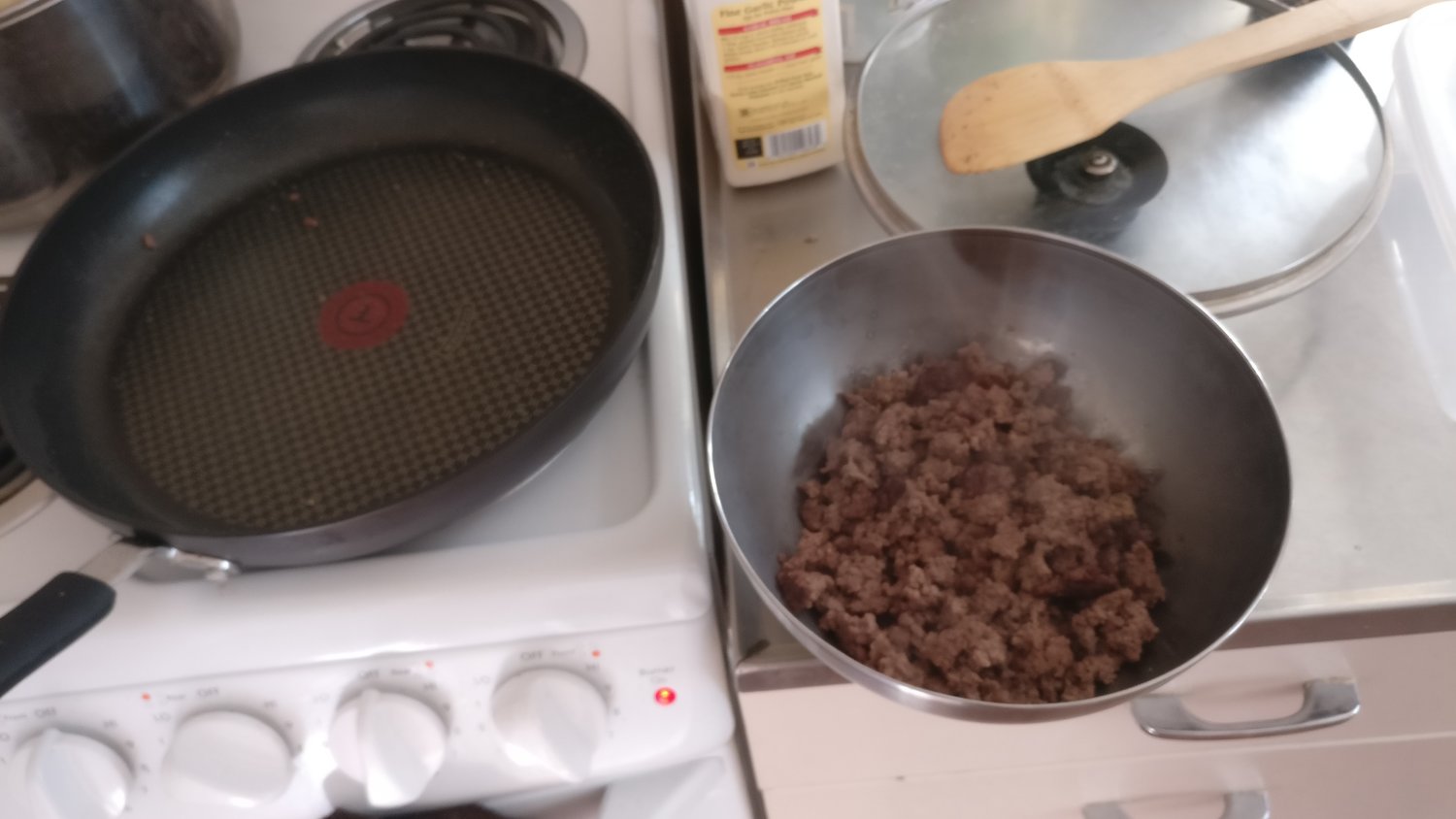 Toss all the veggies in to cook through. It might need a bit of water added to help get things going.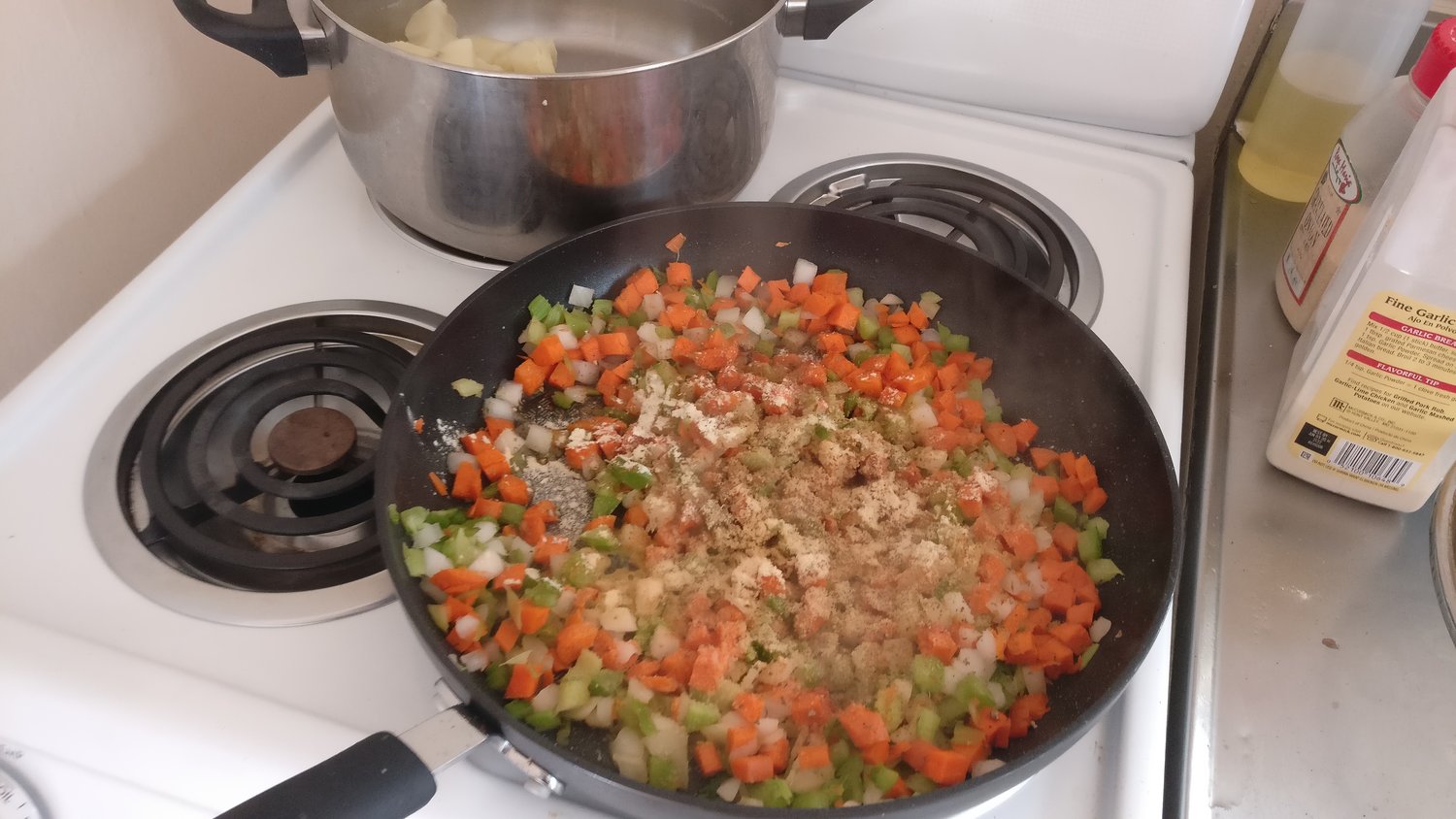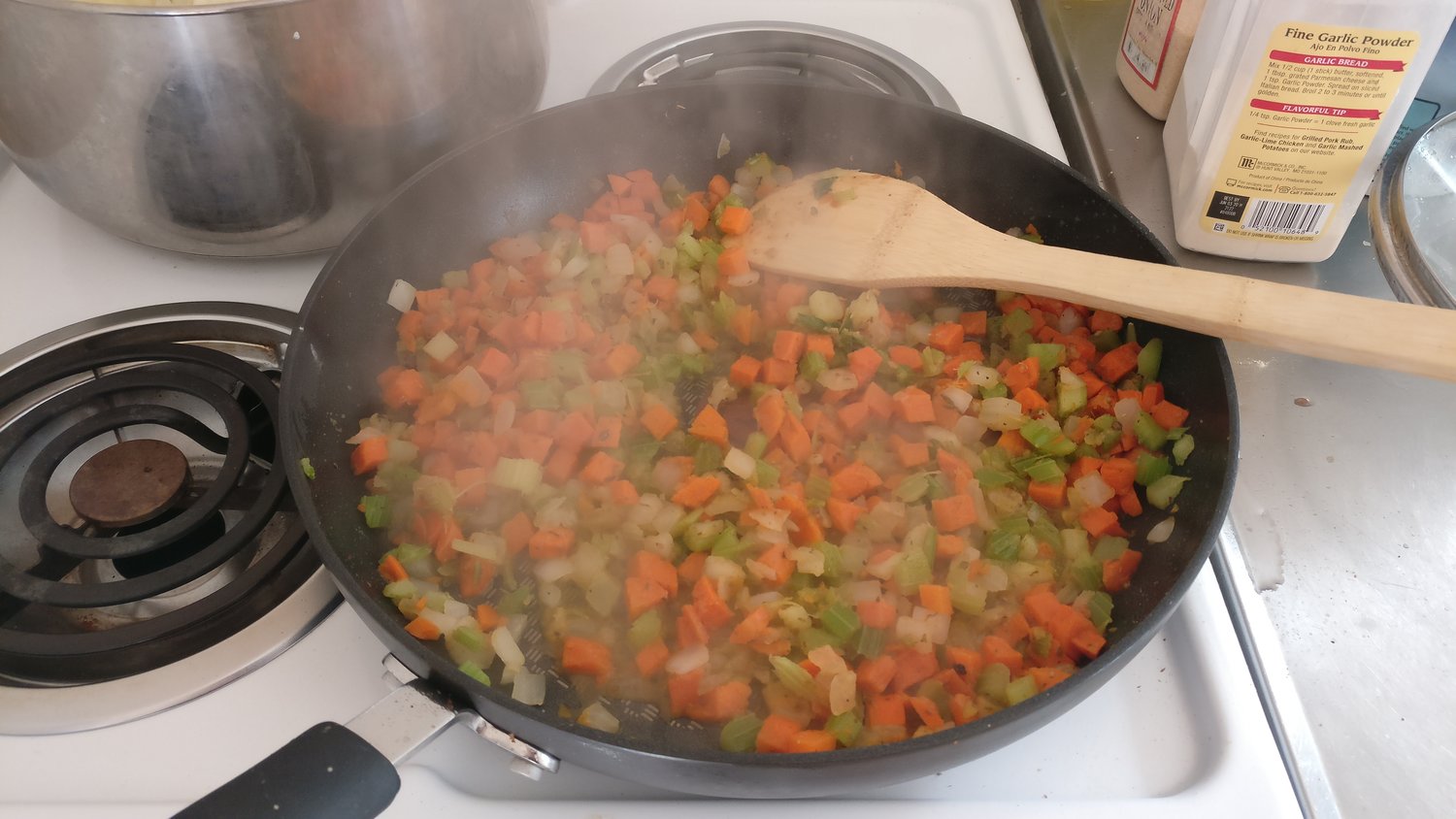 When the veggies are soft, add in the flour and beef. Cook for a few more minutes and season, season, season.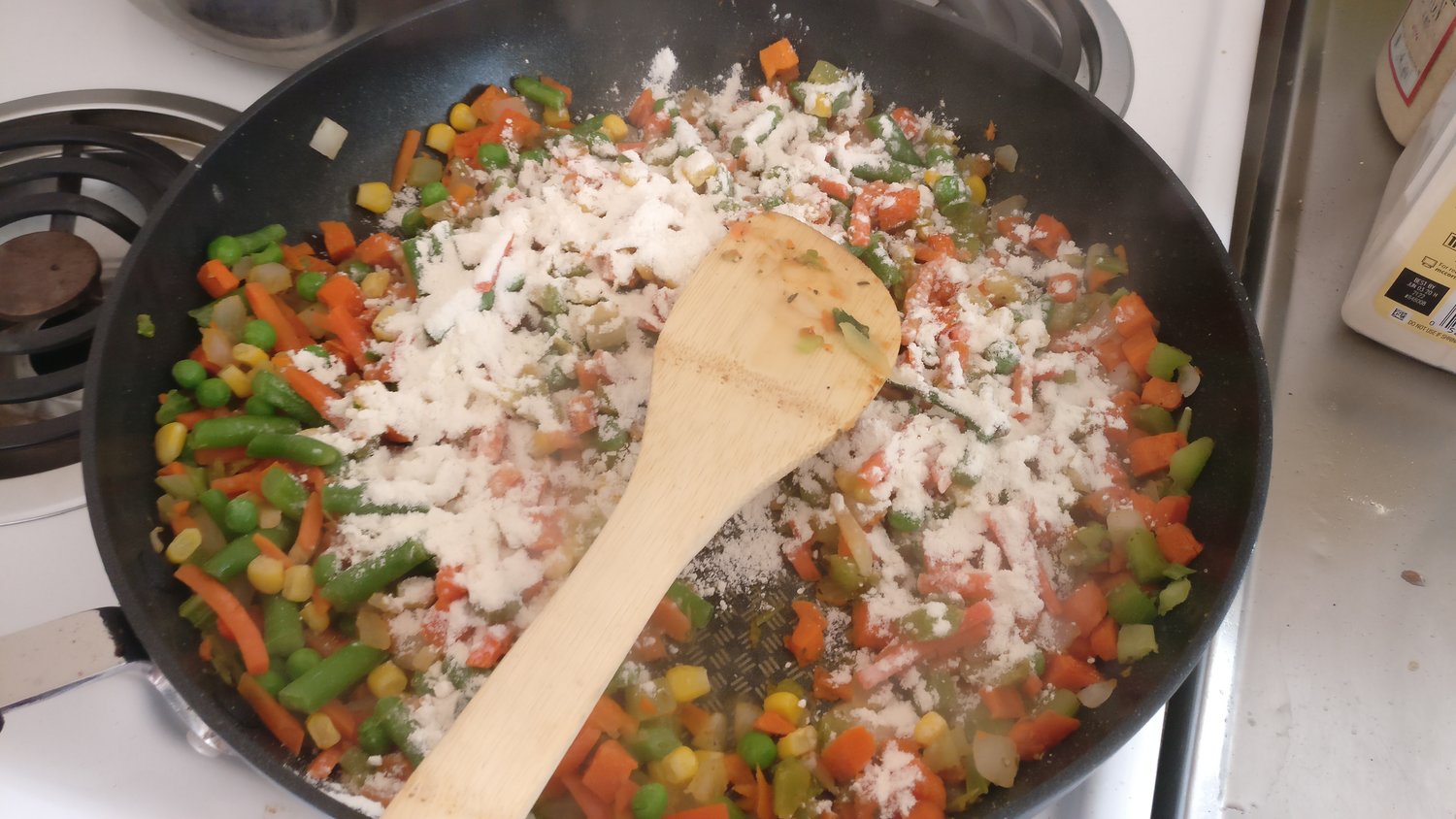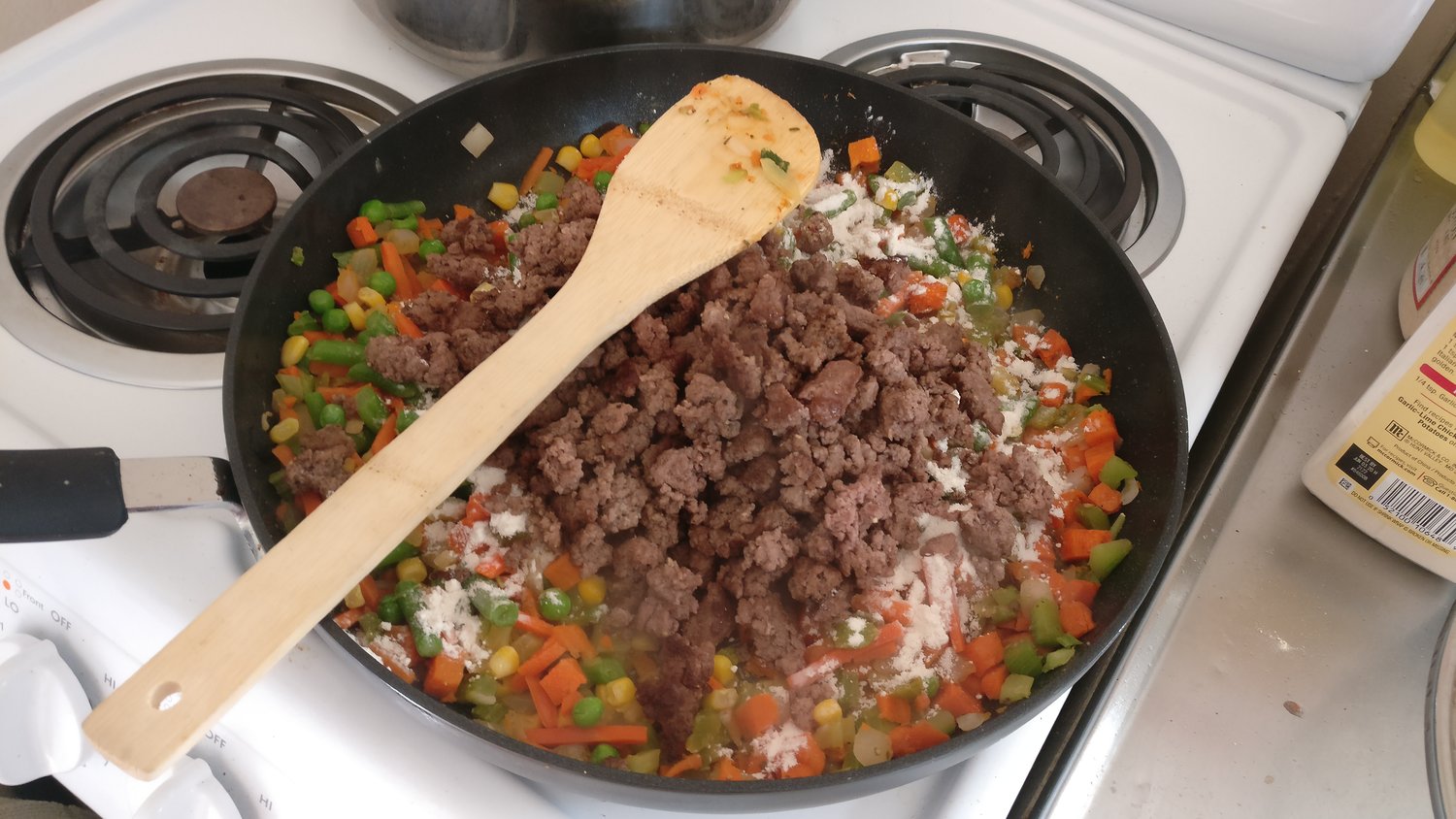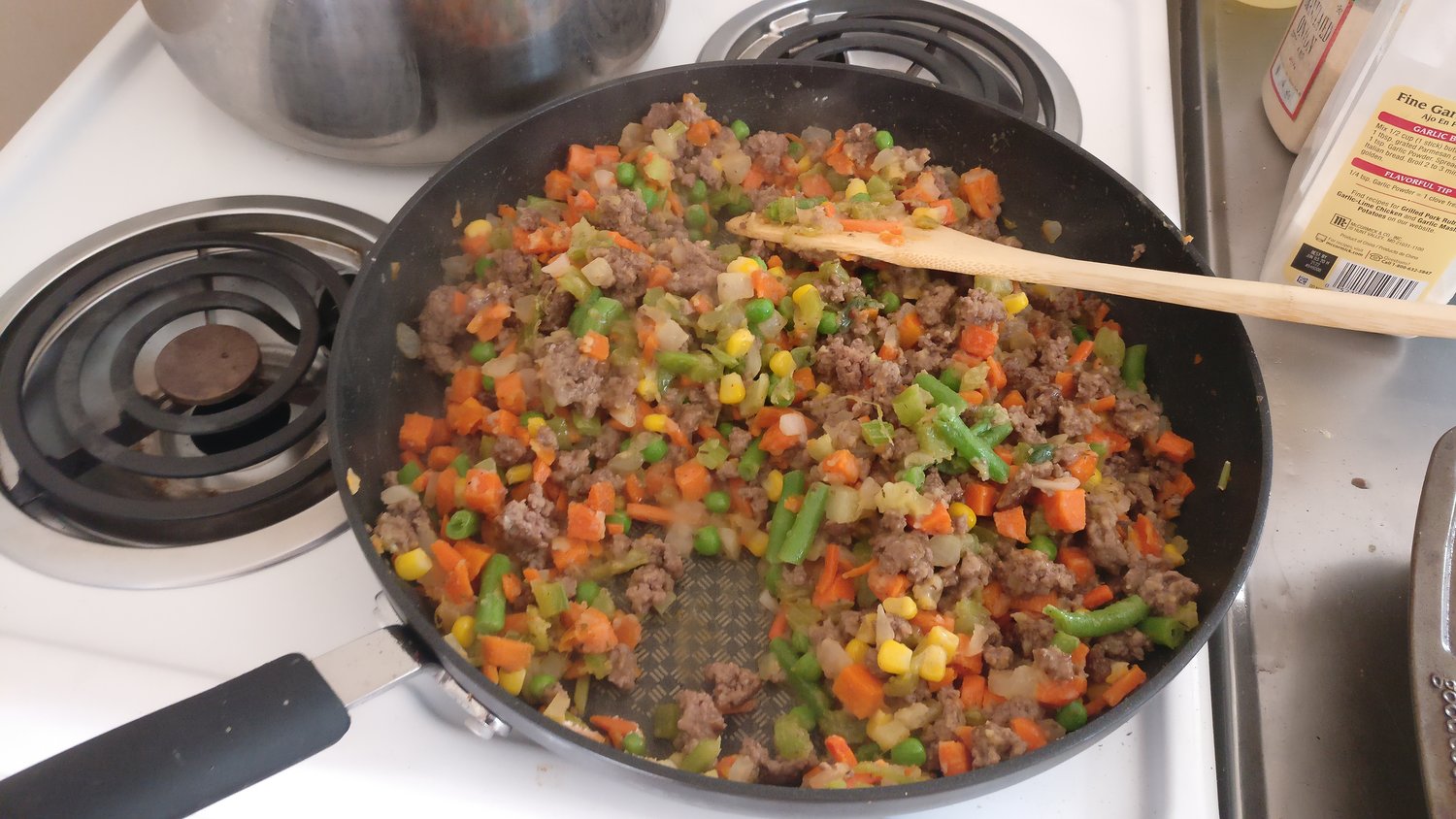 Preheat the oven to 400F.
Dump the meat and veggie layer into a baking dish. Flatten it out nicely.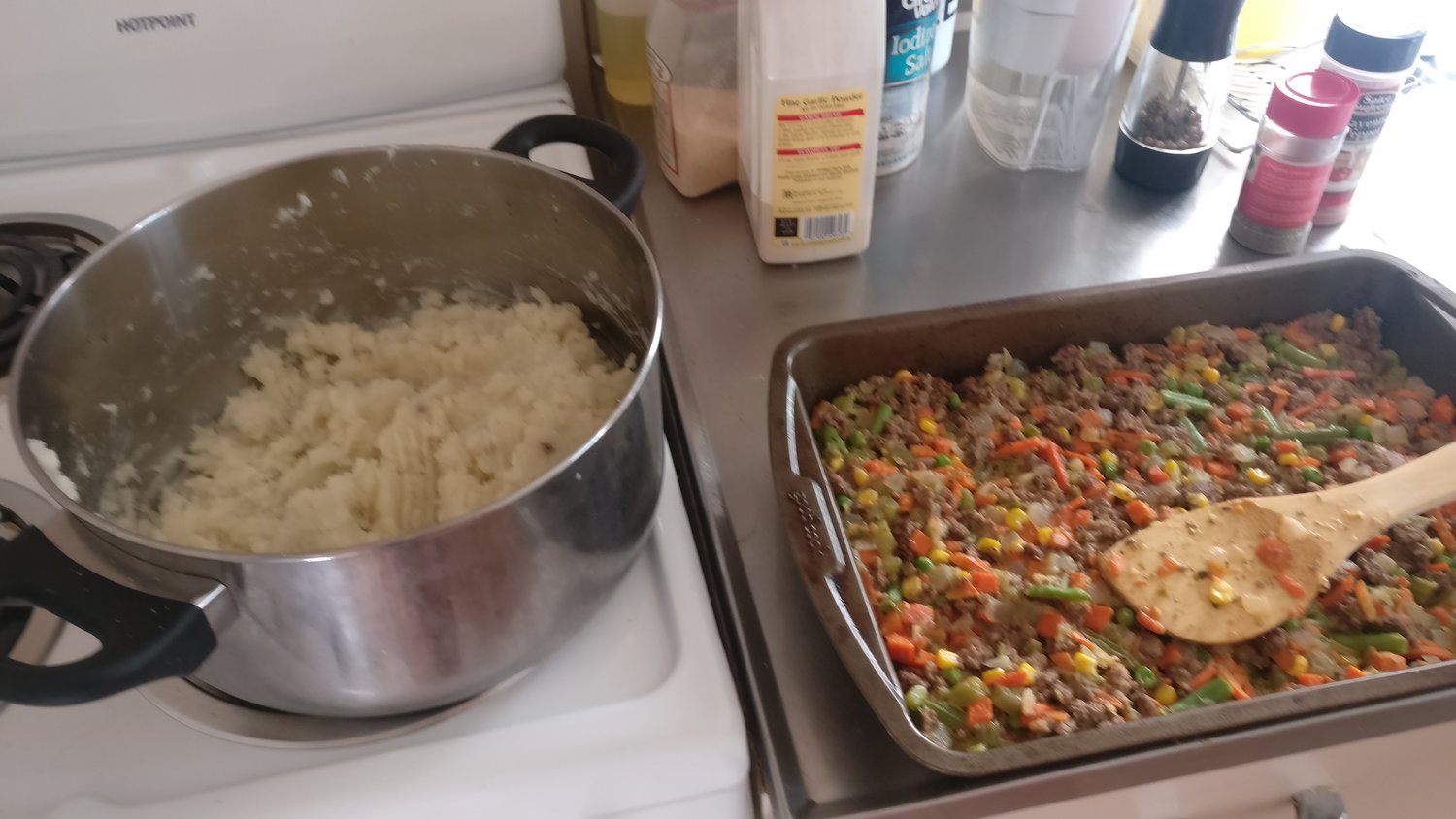 Top with the mash in an even layer too.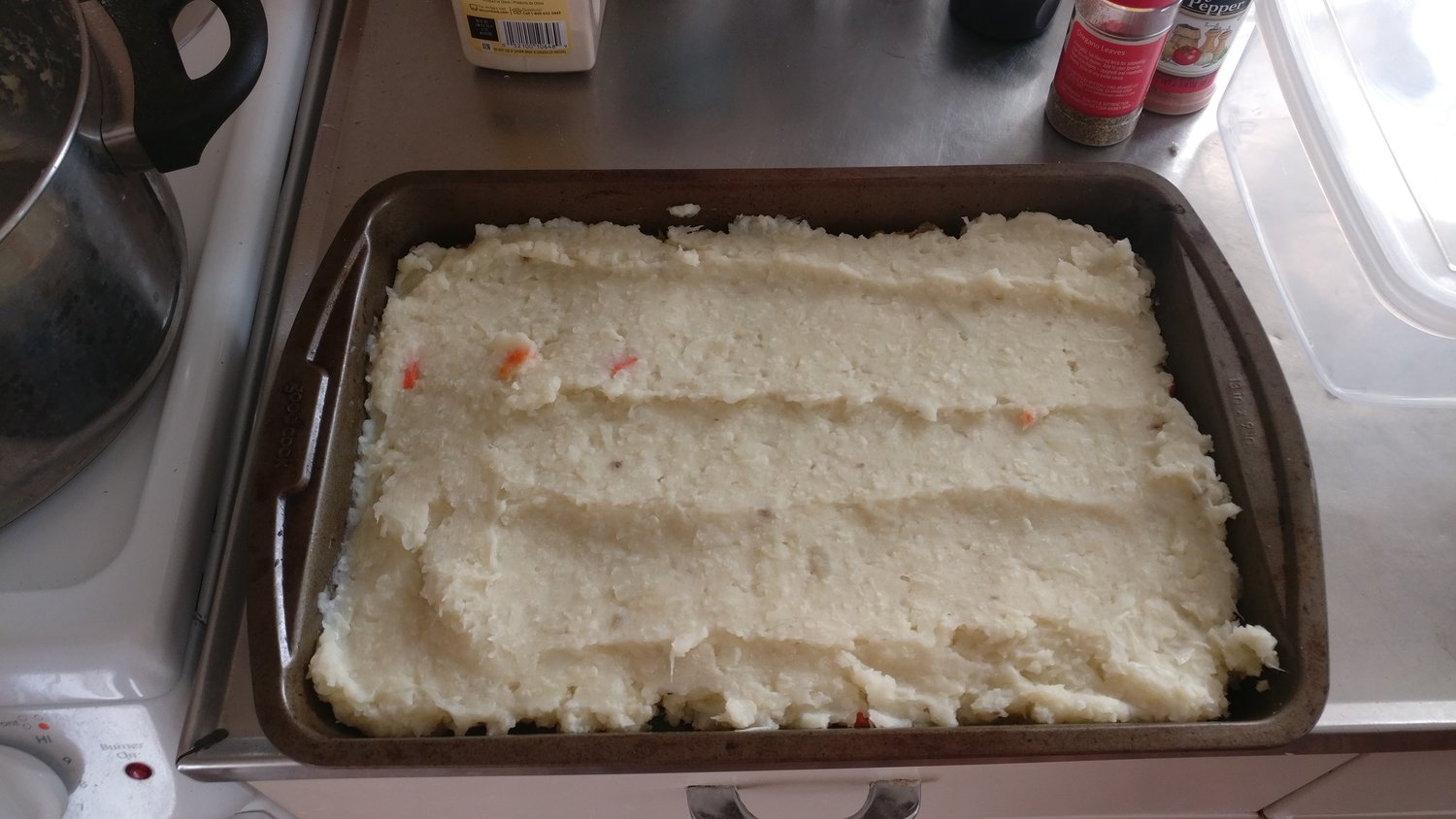 Sprinkle some paprika on top for visual interest.
Bake for 25 minutes.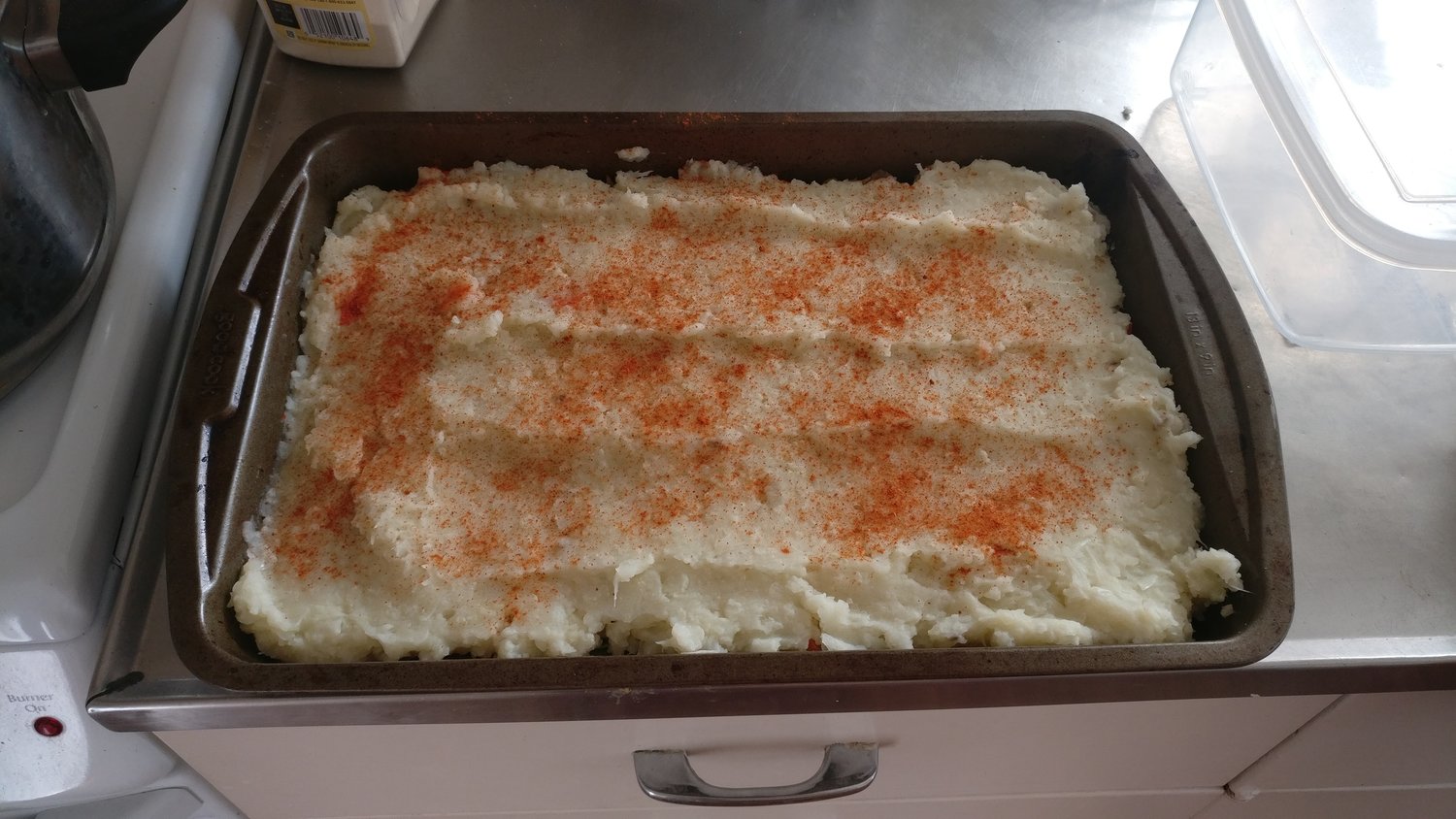 Results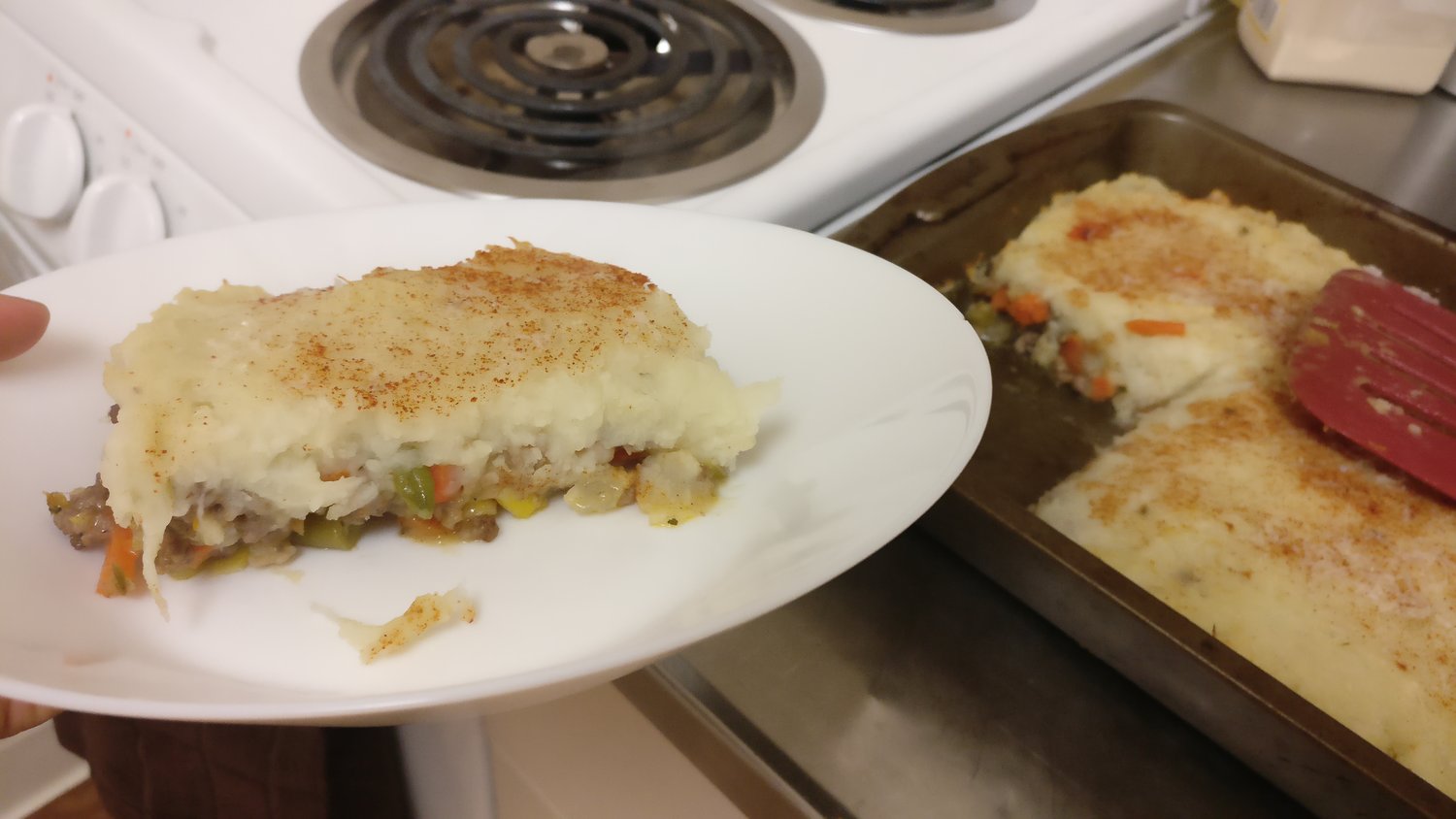 The mash was really good. I'm definitely going to use the cauliflower trick again to get the SO to eat more vegetables.
I feel like the green beans in the vegetable mix was weird for me, so I'll probably omit that next time, but otherwise, it was pretty good, though I wasn't feeling as full as I wish I was after eating some of this shepherd's pie.