Matcha Chia Seed Pudding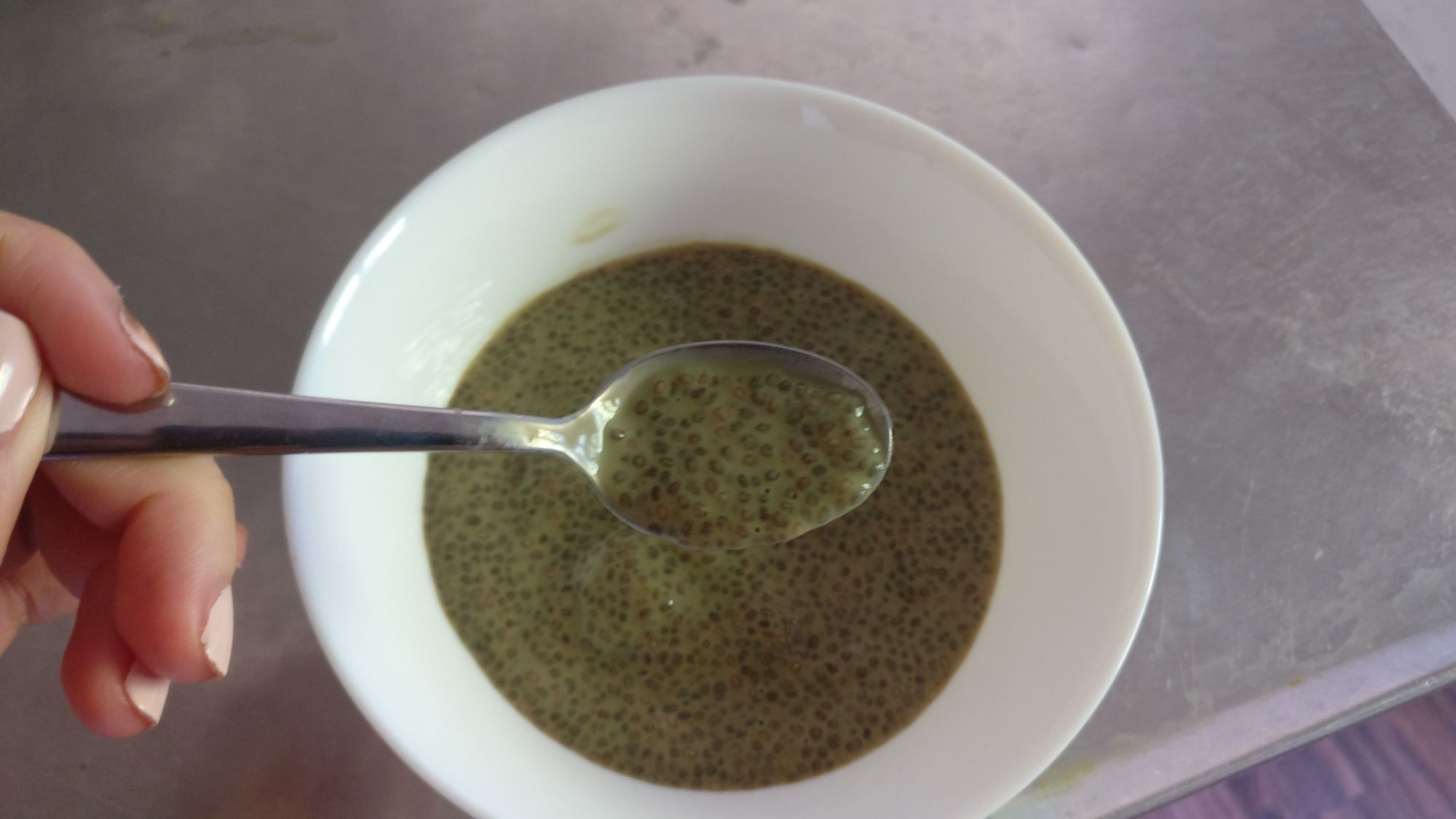 I made chia pudding once in college and it was incredible--entered my mouth and then almost instantly exited my butt. Fiber is amazing.
---
Ingredients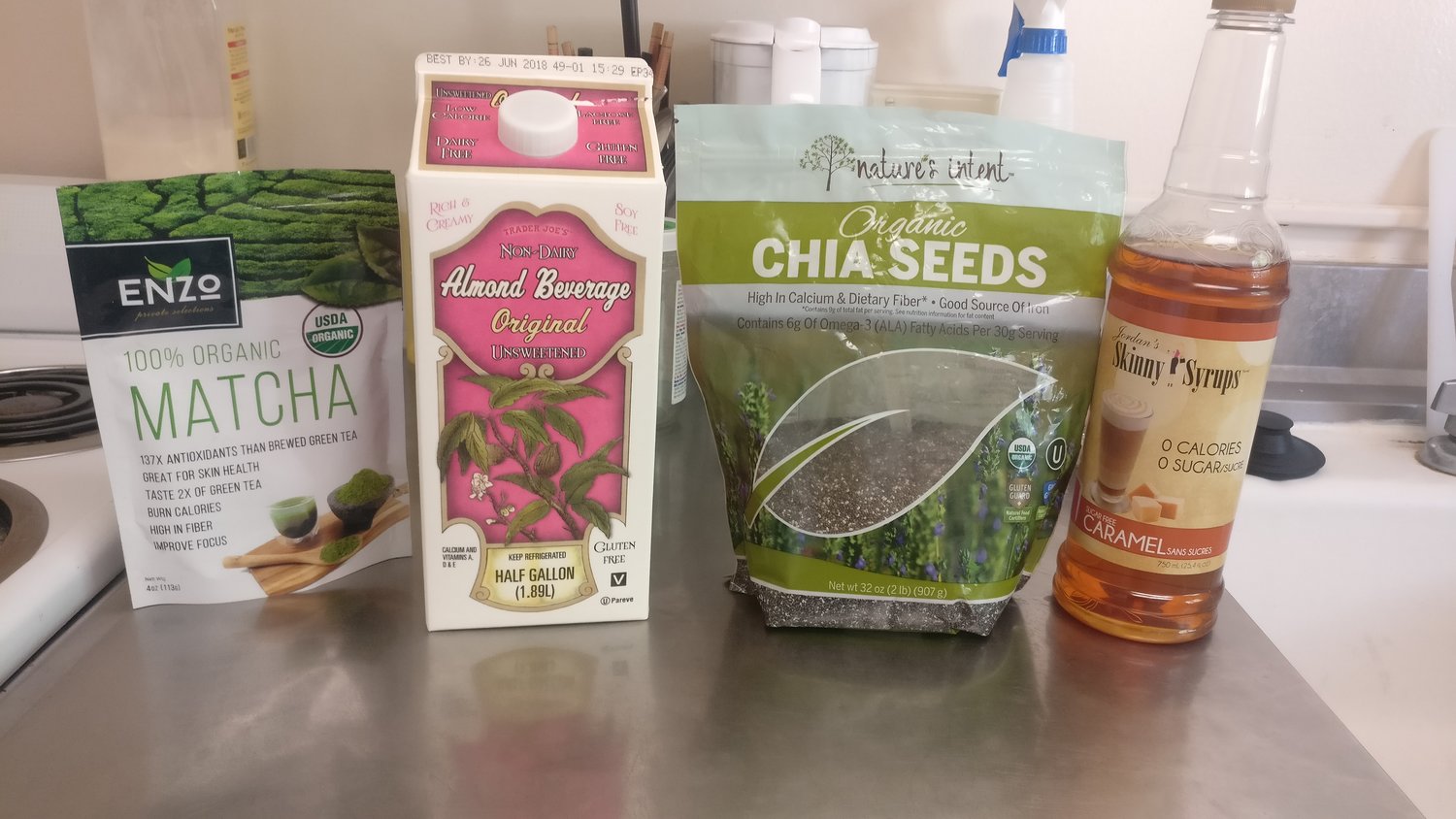 1 tsp matcha
1 cup almond milk
3 tbsp chia seeds
sweetener to taste
Methodology
Here's quick recipe--combine everything in a container.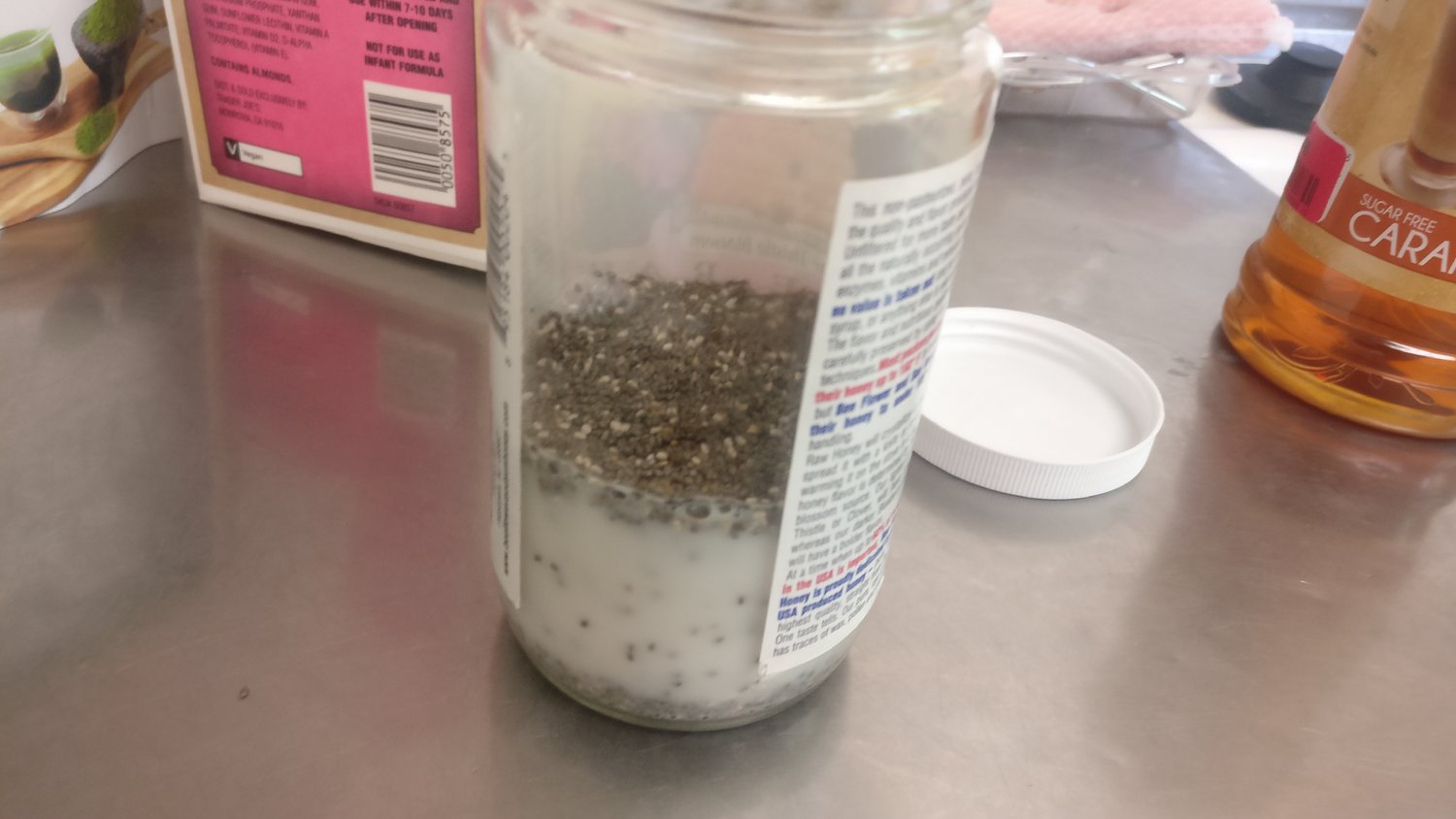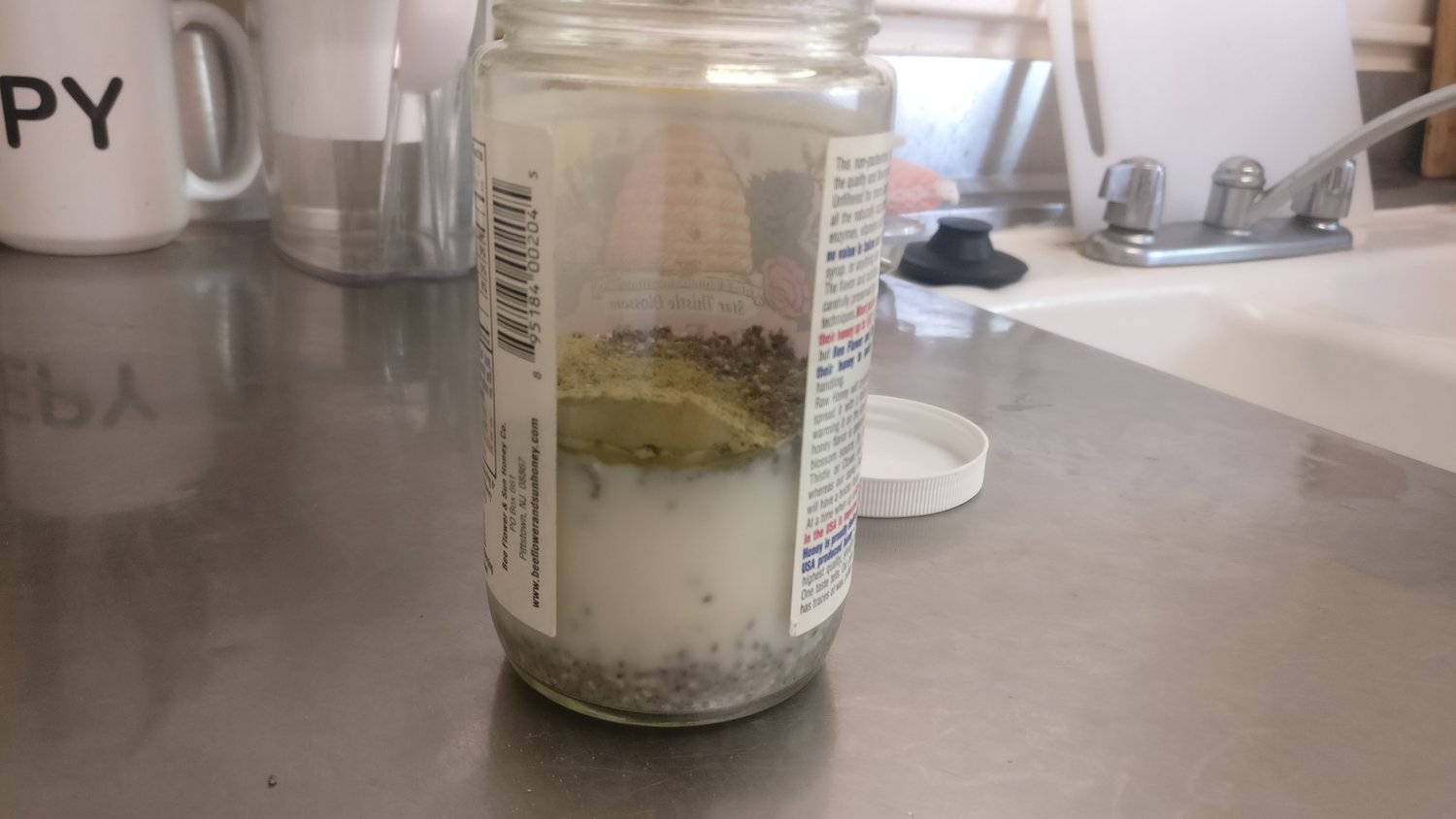 Mix it all around.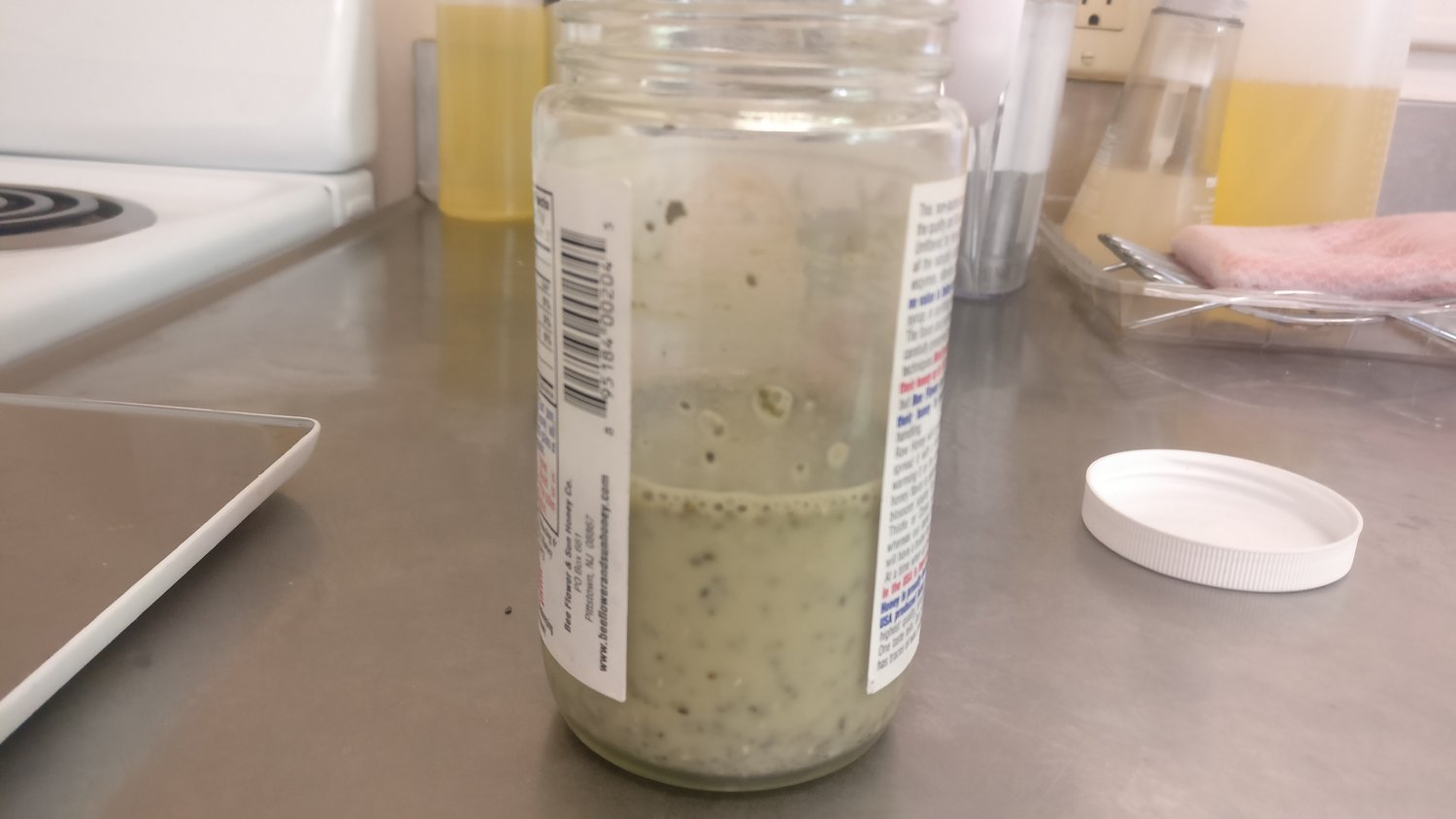 Let sit in the fridge overnight--the chia seeds are going to soak up all the liquids and turn everything into a gelatinous goop with smol crunchies.
Results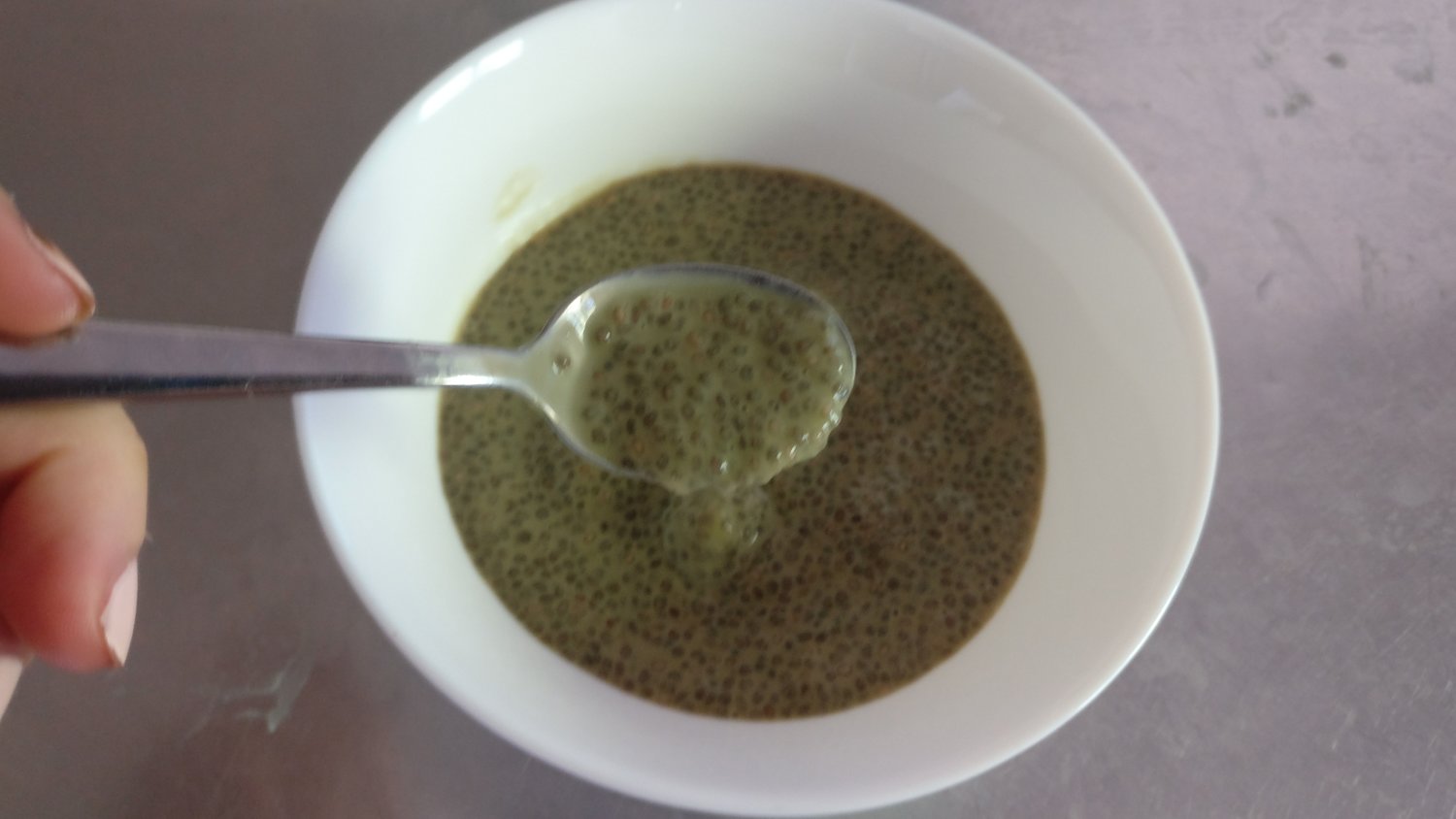 Woohoo, pudding. Super easy and SO-approved. I pulled it out of the fridge meaning to just let him sample a spoonful, but then he just gobbled down the whole thing. I'll need to make more soon.