Matcha Sugar Cookies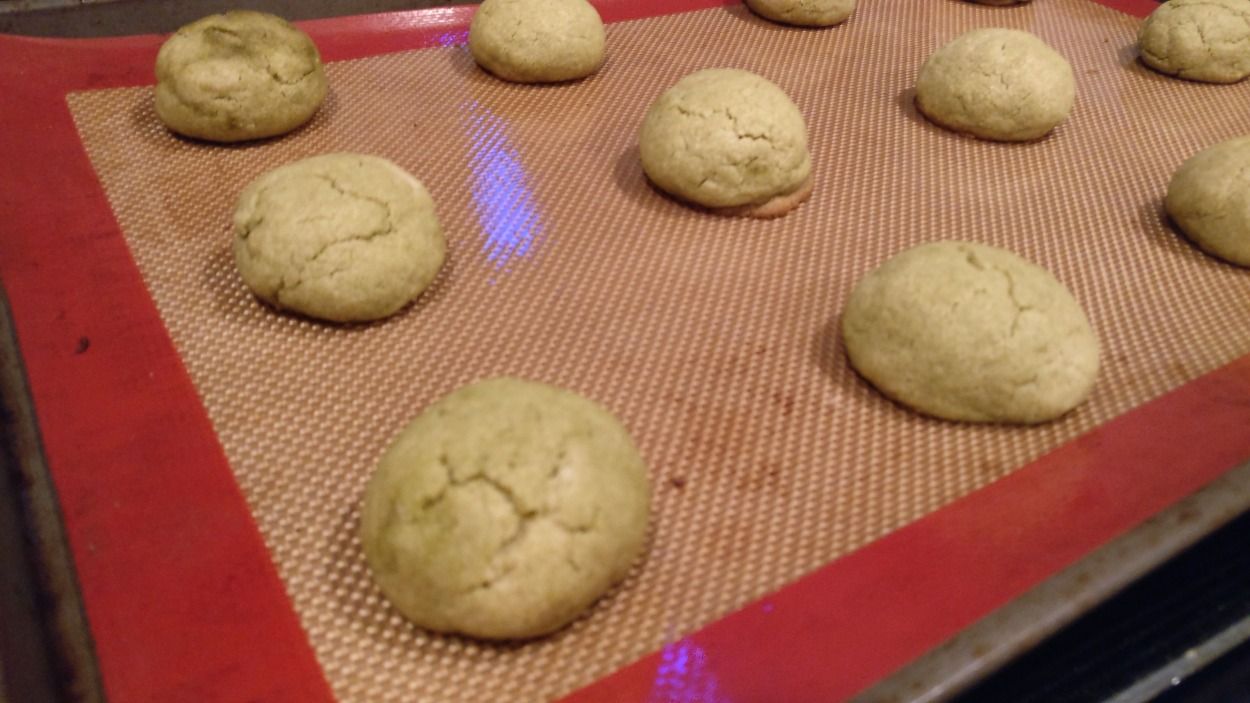 Since I had matcha on hand from making my iced matcha lattes, I decided to try making some sort of baked good to bring into work. We're on a huge cookie rush where I've just been bringing cookies in every Friday to ease our code releases a bit.
I found a yummy recipe for cookies here!
---
Ingredients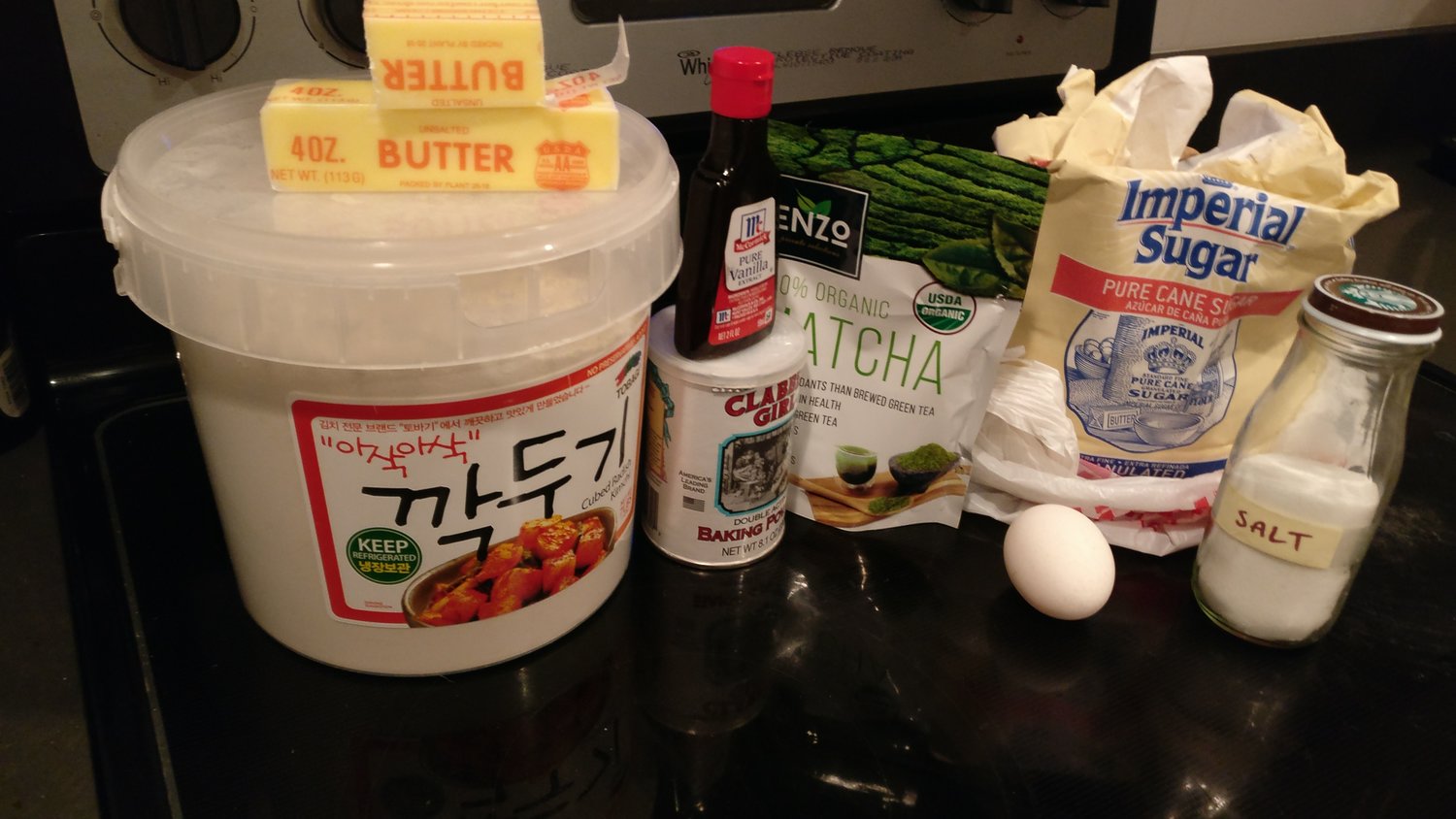 2.5 cups flour
1.5 sticks butter
1.25 cups sugar
1 tsp baking powder
1/2 tsp vanilla extract
2 tbsp matcha
1/4 tsp salt
1 large egg
Methodology
Preheat your oven to 350F.
Combine the flour, baking powder, salt, and matcha. If your kitchen is well stocked, sift these together to remove any lumps. If not, just combine the best you can, and then set this aside for now.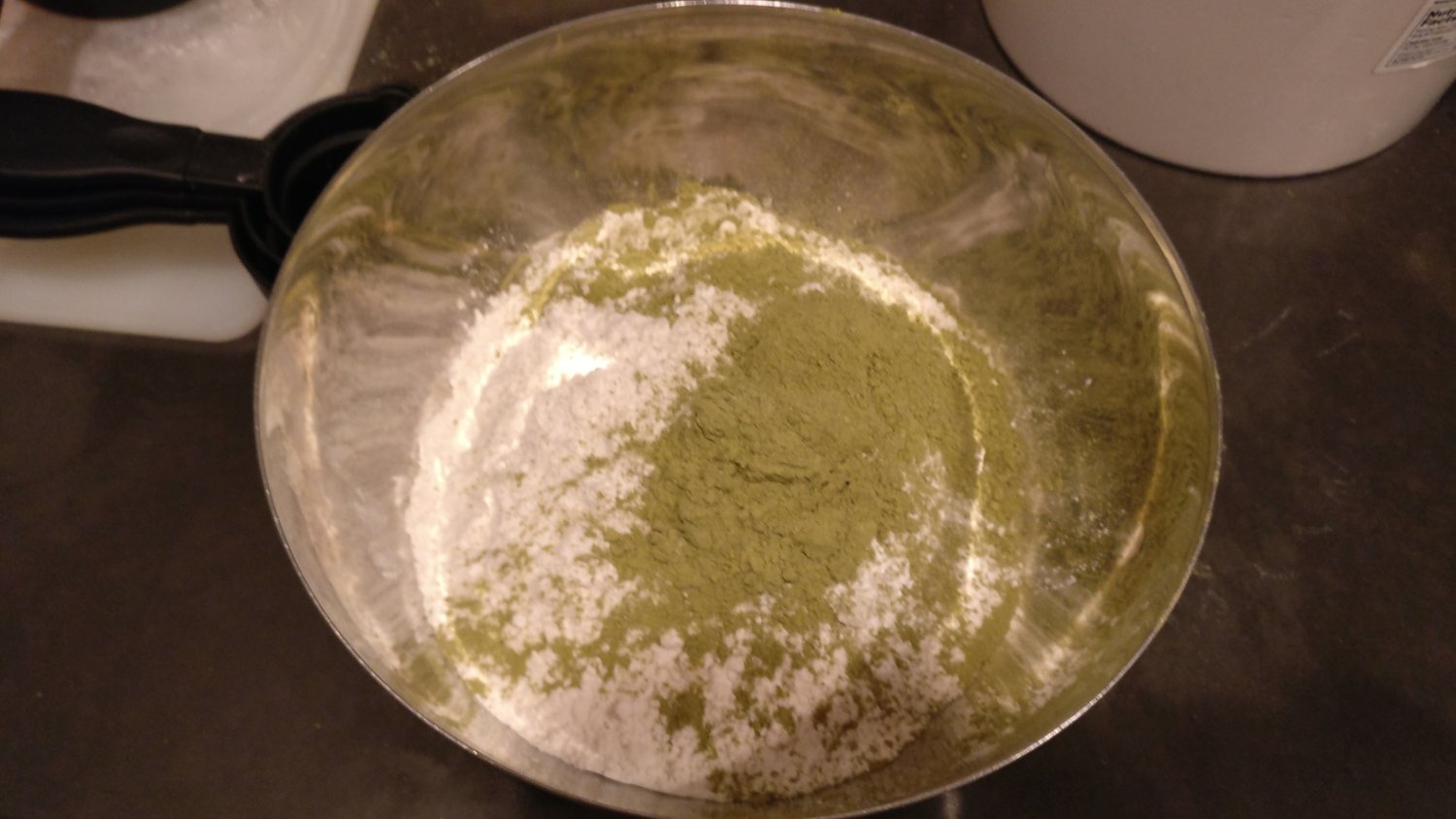 Add the butter and sugar together in a separate bowl.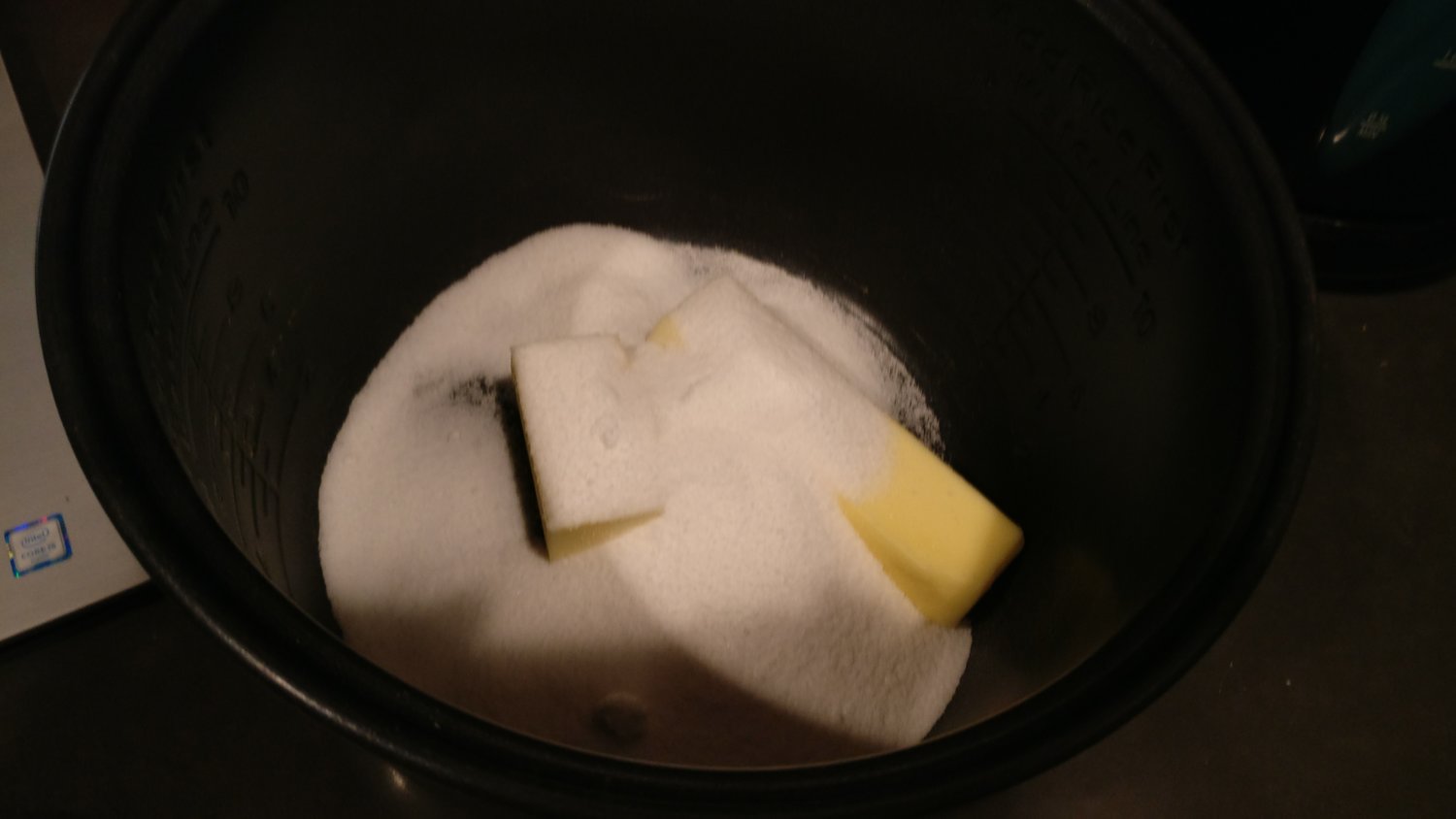 Cream it together until the butter gets nice and fluffy and the sugar is totally incorporated.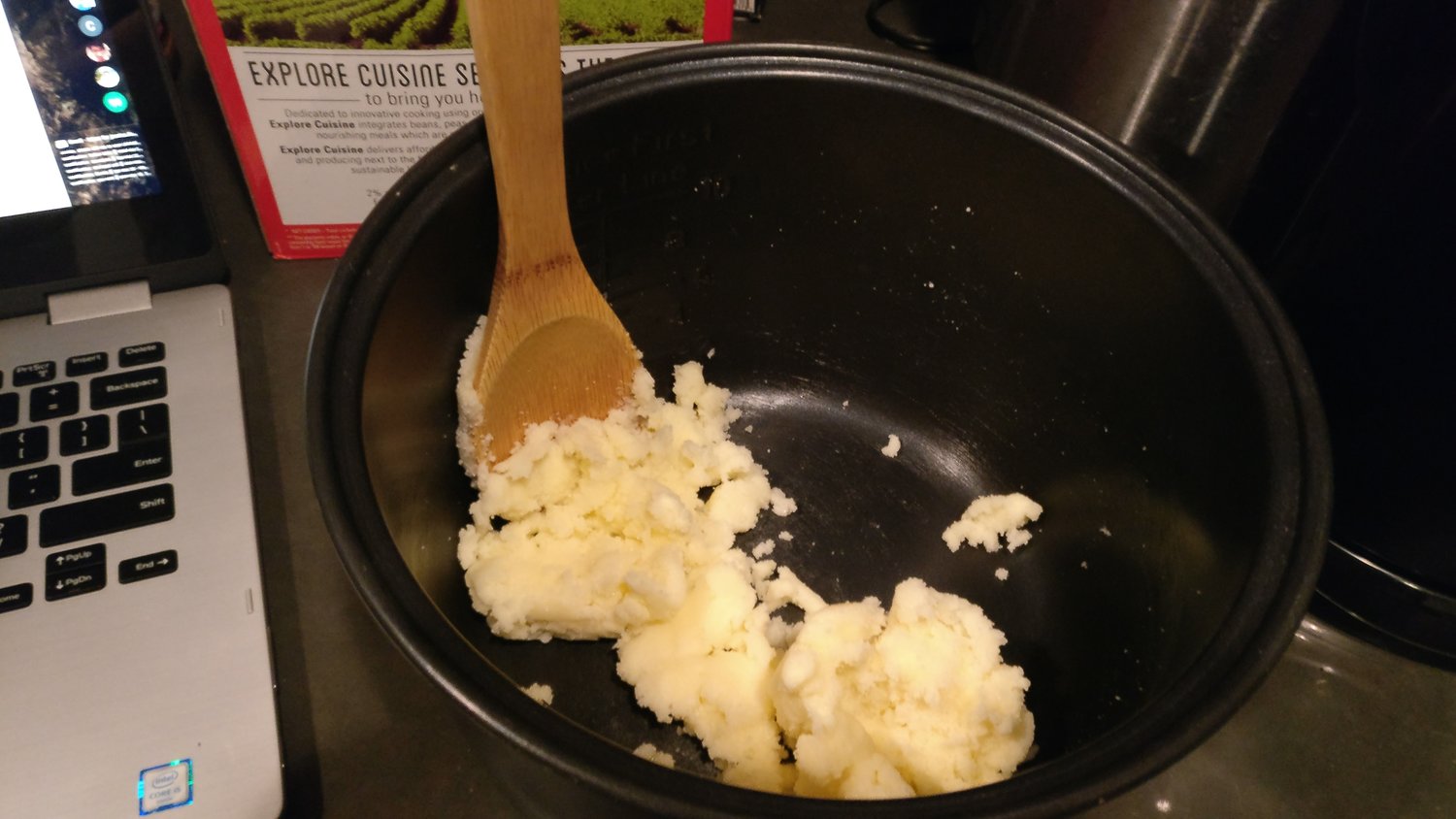 Add the egg and vanilla extract. The recipe I used called for almond extract, so try that if you have it!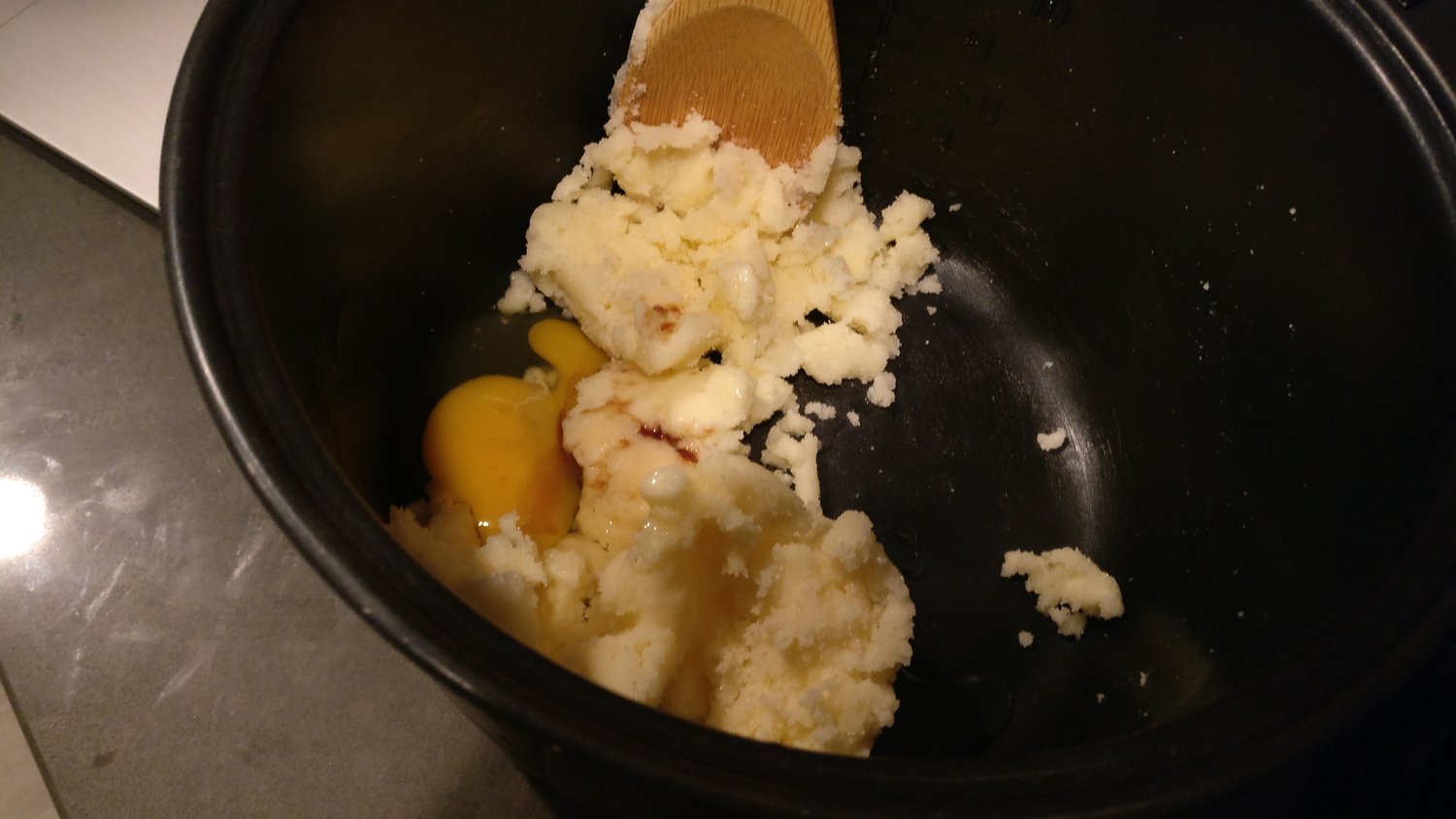 Missing pics here (sigh), but once all the wet ingredients are combined, slowly add in the flour/baking powder/salt/matcha mixture in batches.
Roll these out into balls, and bake!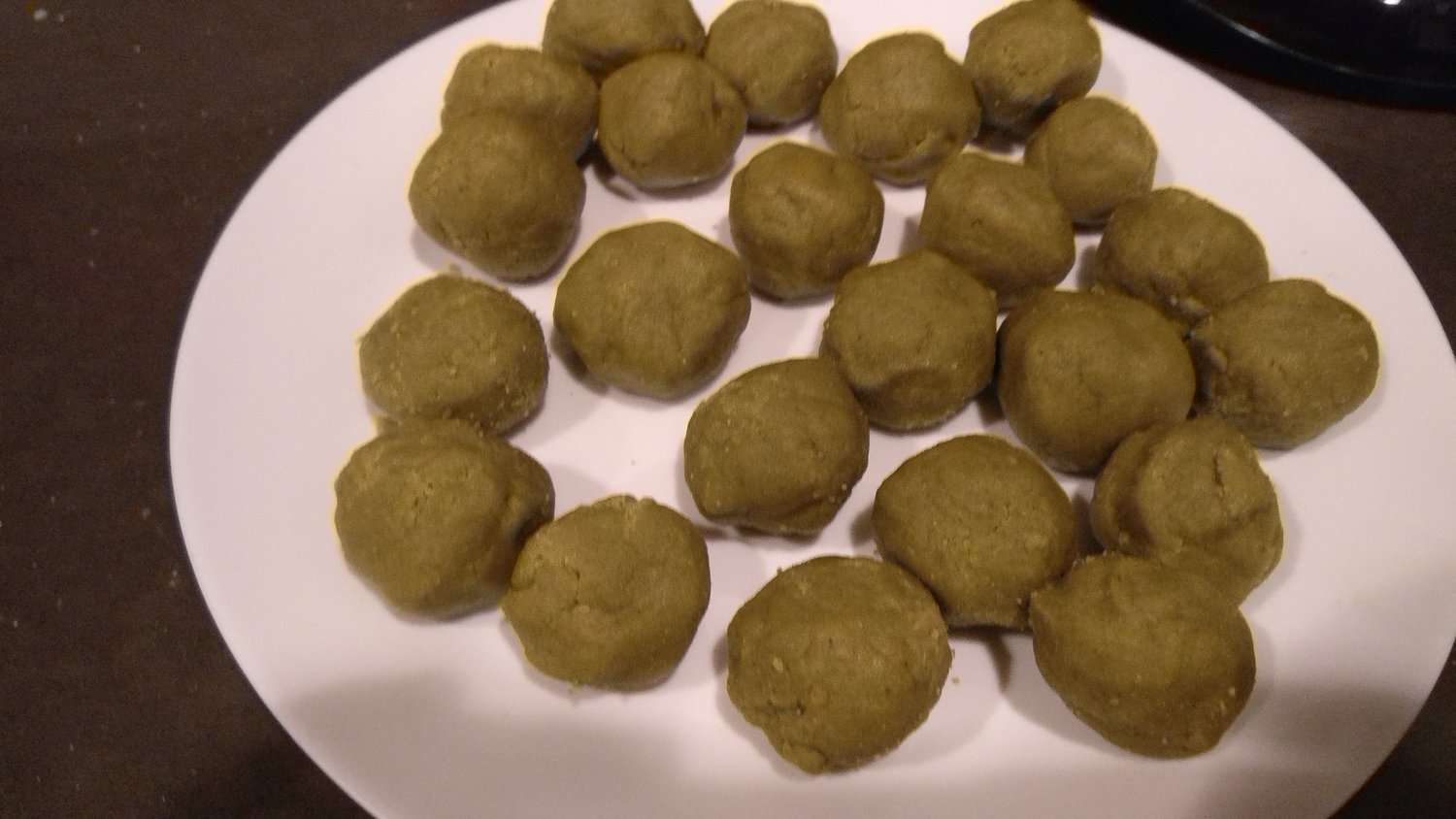 Results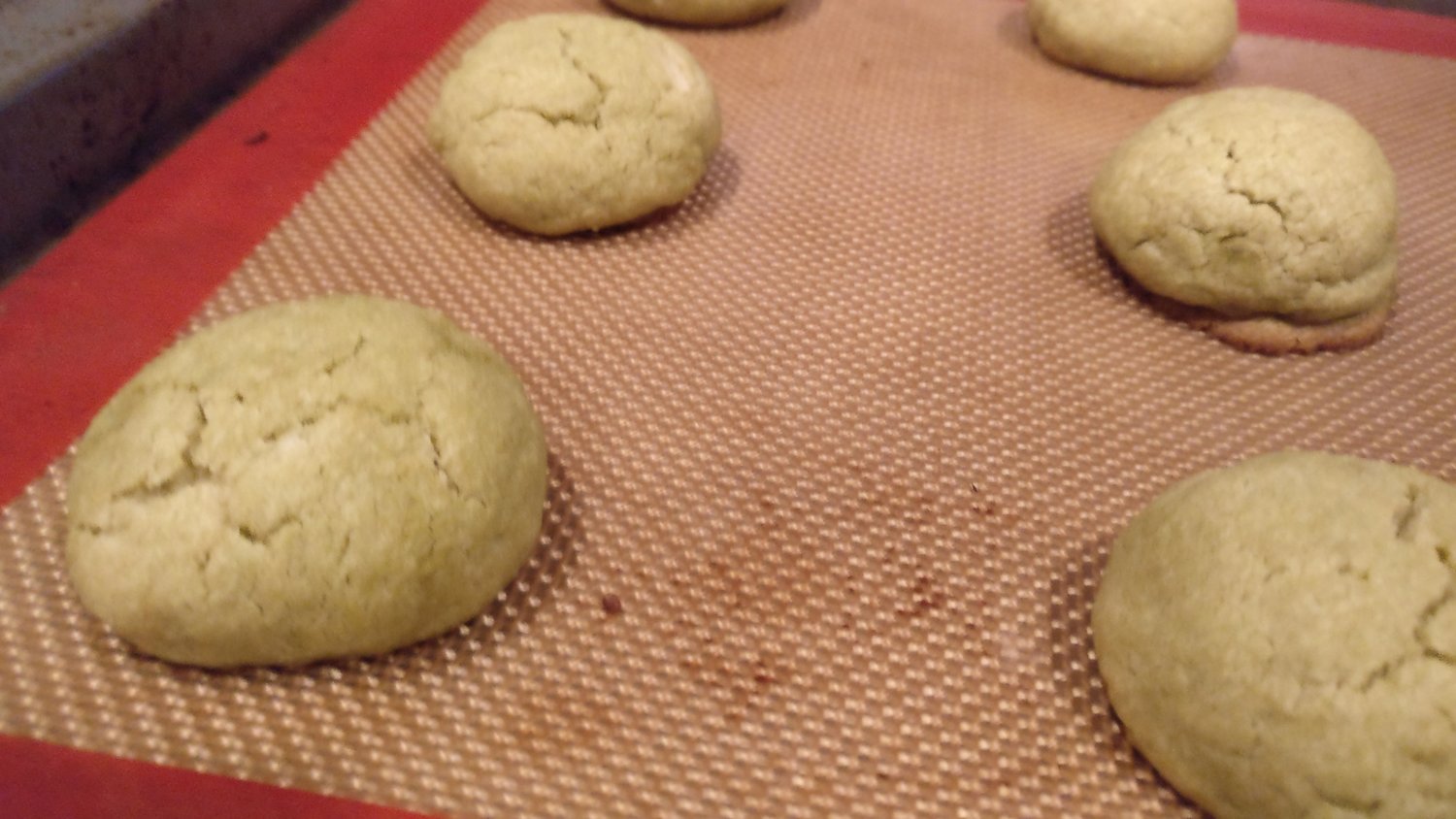 I was worried that there might not be enough matcha flavor since the color of the cookies aren't super green, but it's actually perfect for me. I really like how these cookies don't spread despite the amount of butter in them, so they're really nice a fluffy.
I liked these a lot when they came out of the oven, and the texture was very soft when I brought them into work the next day. Big responses from team and also a "Wow, matcha for the team?? $$$$$"