Microwave Mochi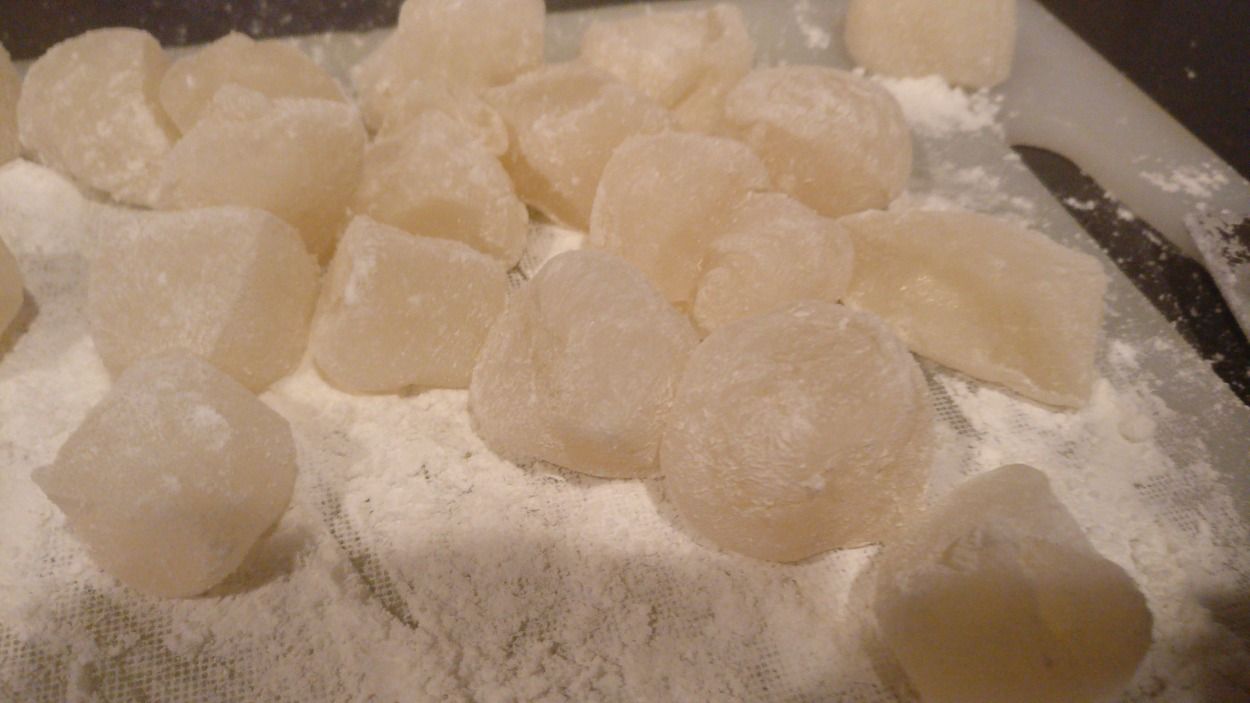 There are days when I crave something soft, chewy, and only slightly sweet. Mochi is the only thing that fits.
---
Ingredients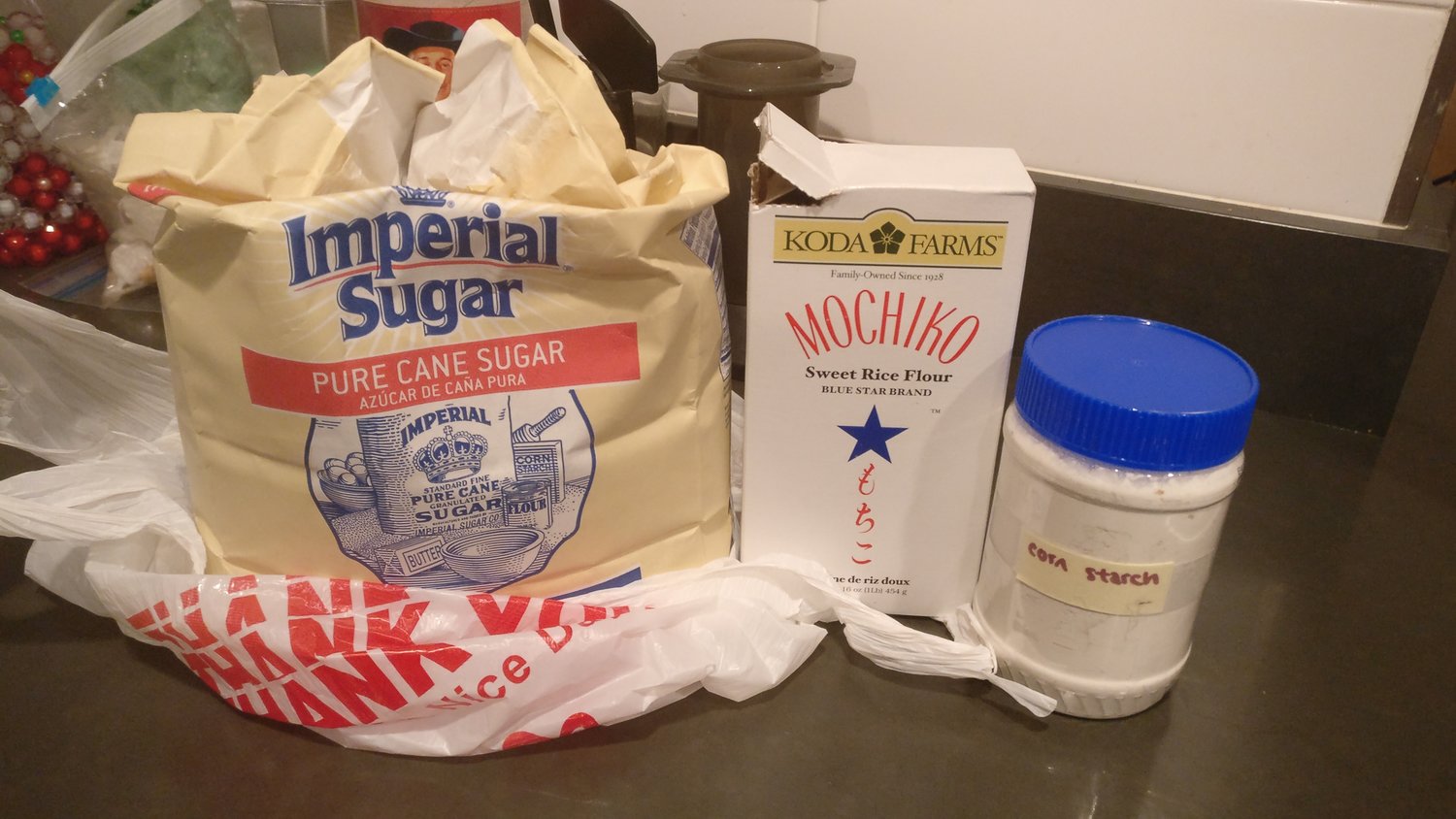 1/2 cup sugar (more if you prefer your mochi sweet)
1.5 cup mochiko
1.5 cup water
corn starch
Methodology
Toss the sugar, mochiko, and water together in a microwave safe container.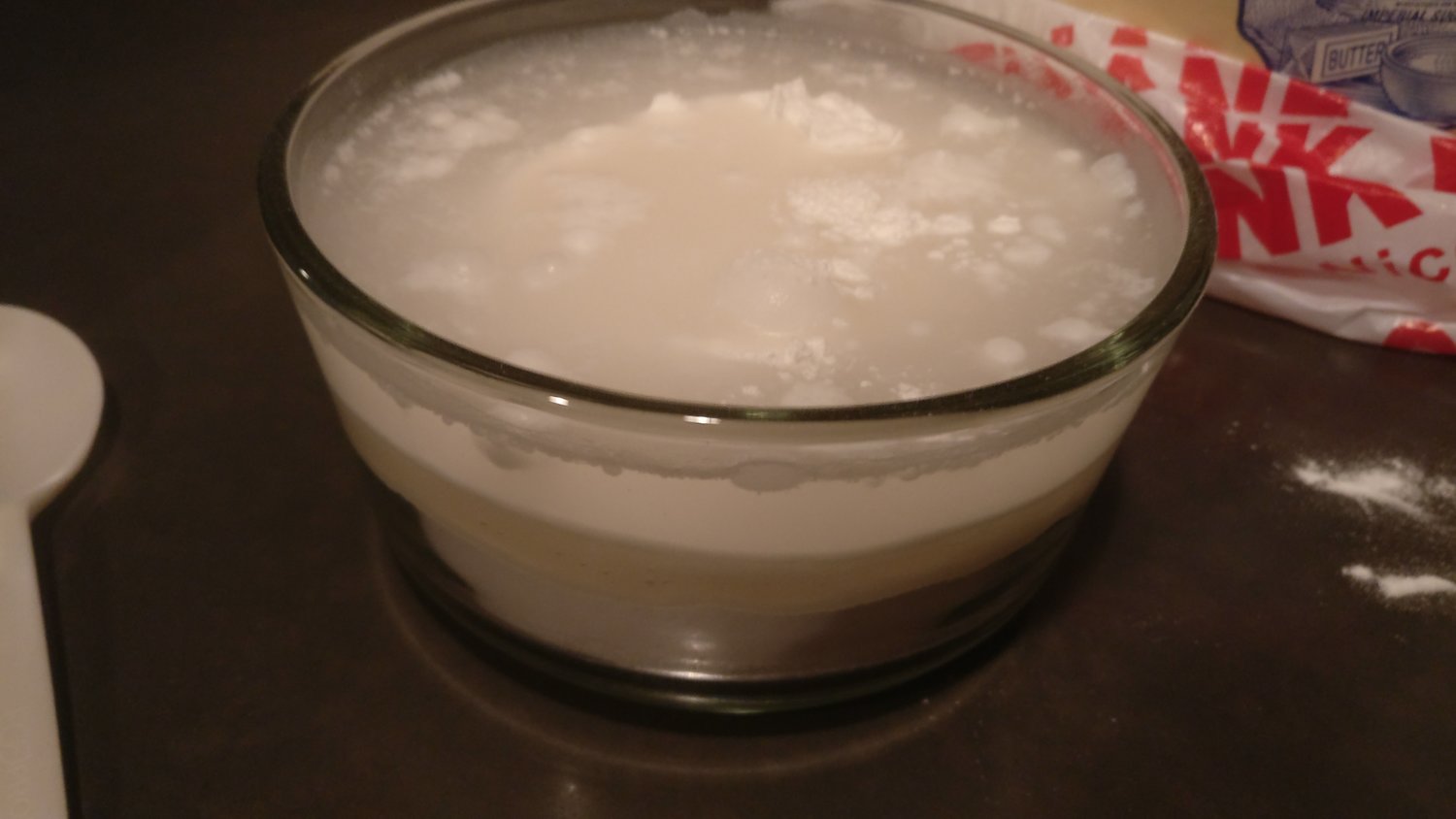 Mix it together.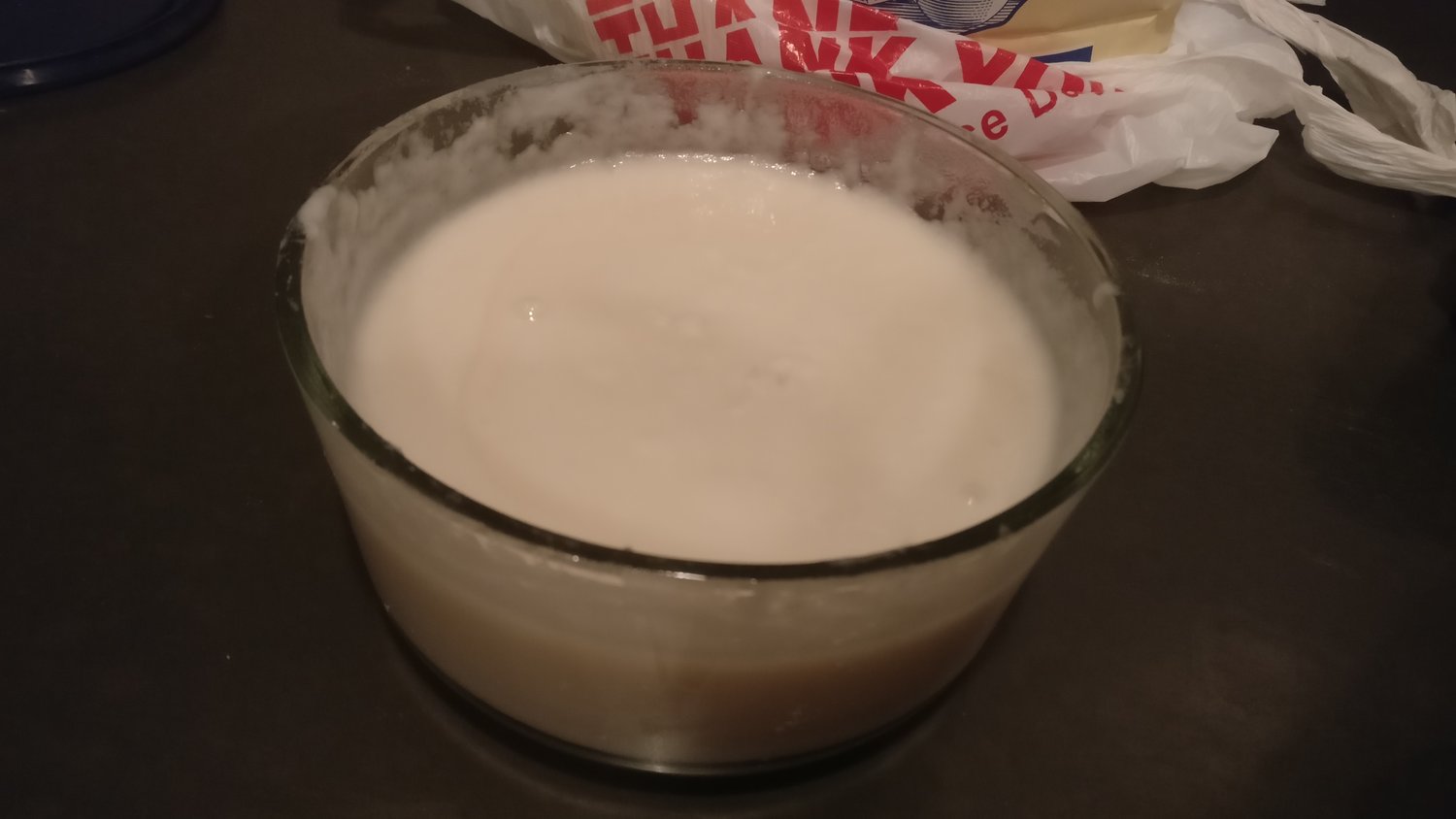 Microwave for 8-10 minutes. When it's done, let it sit for a bit to cool enough to handle.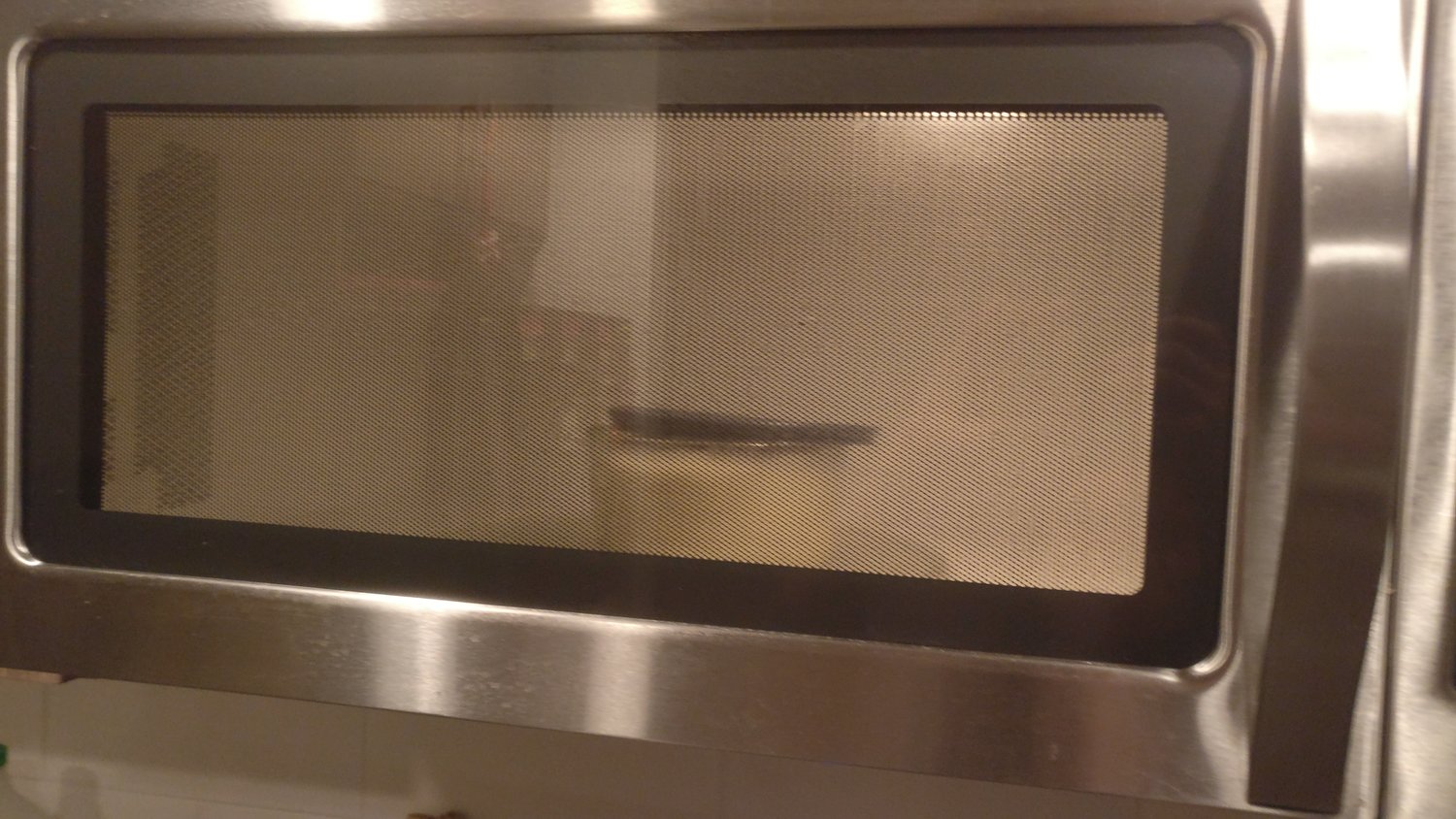 Prepare a surface with corn starch. This will keep the mochi from sticking.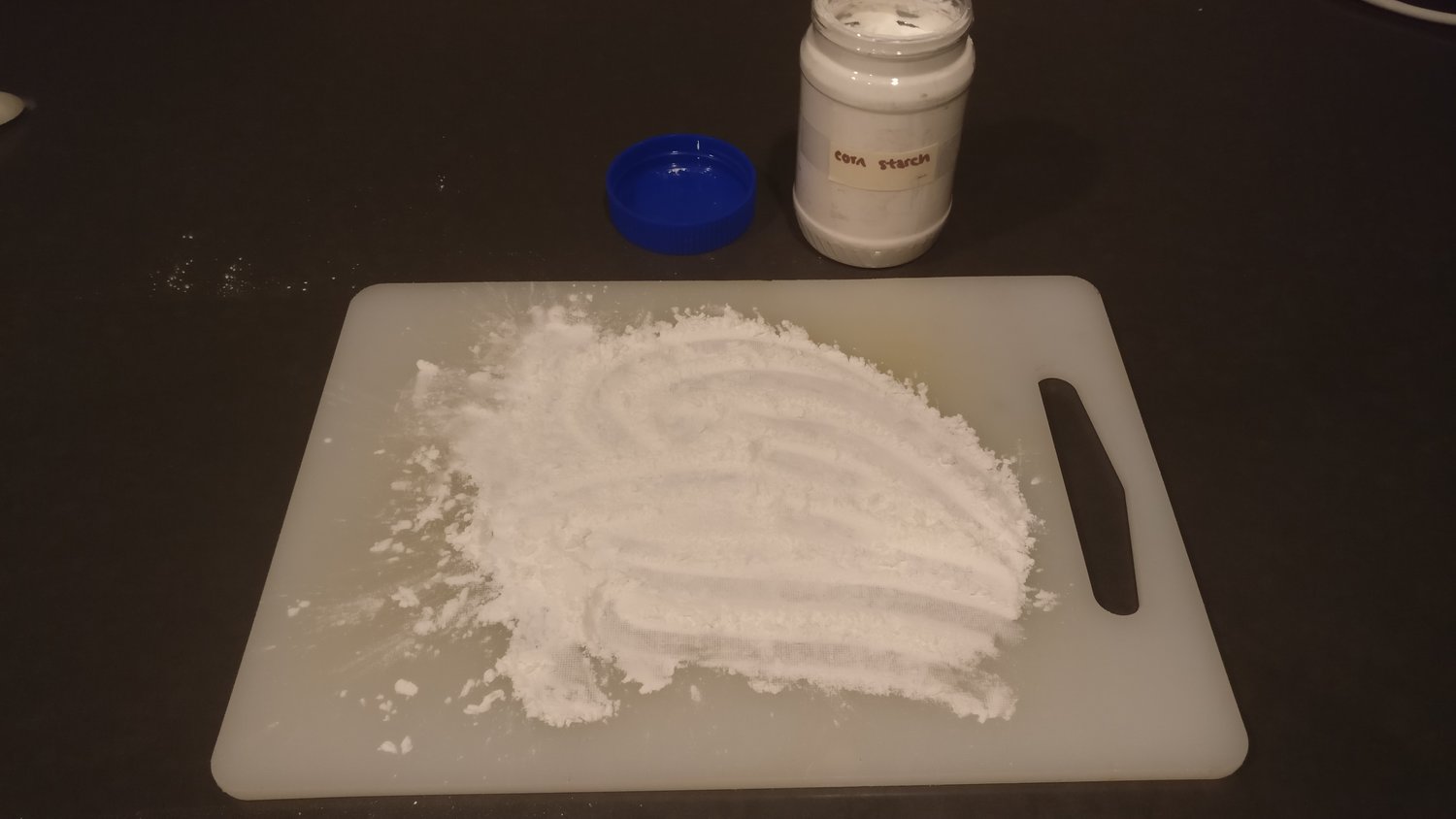 Toss the mochi down on the surface. Cover it with corn starch.

Chop that into pieces and coat them too.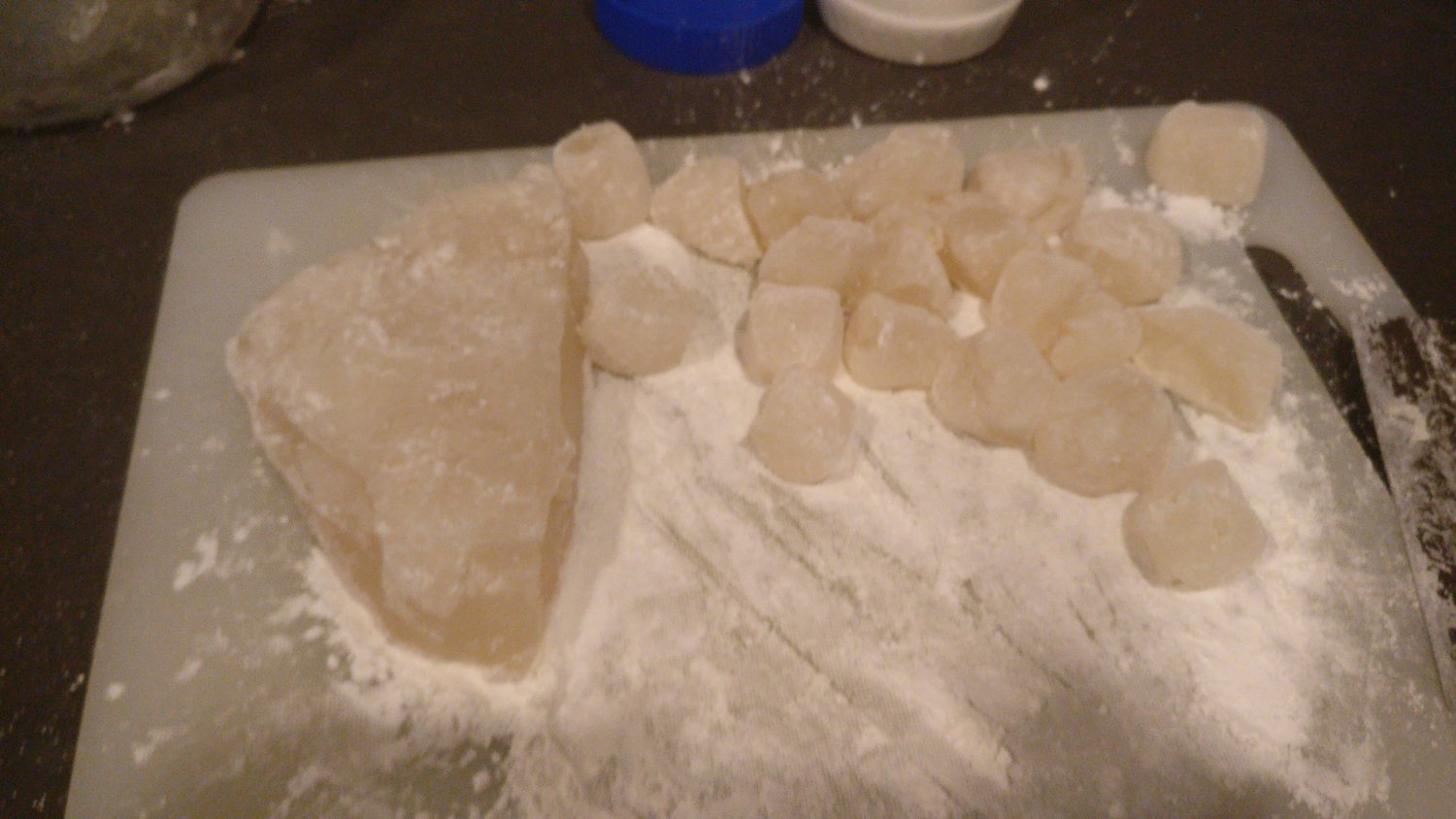 Results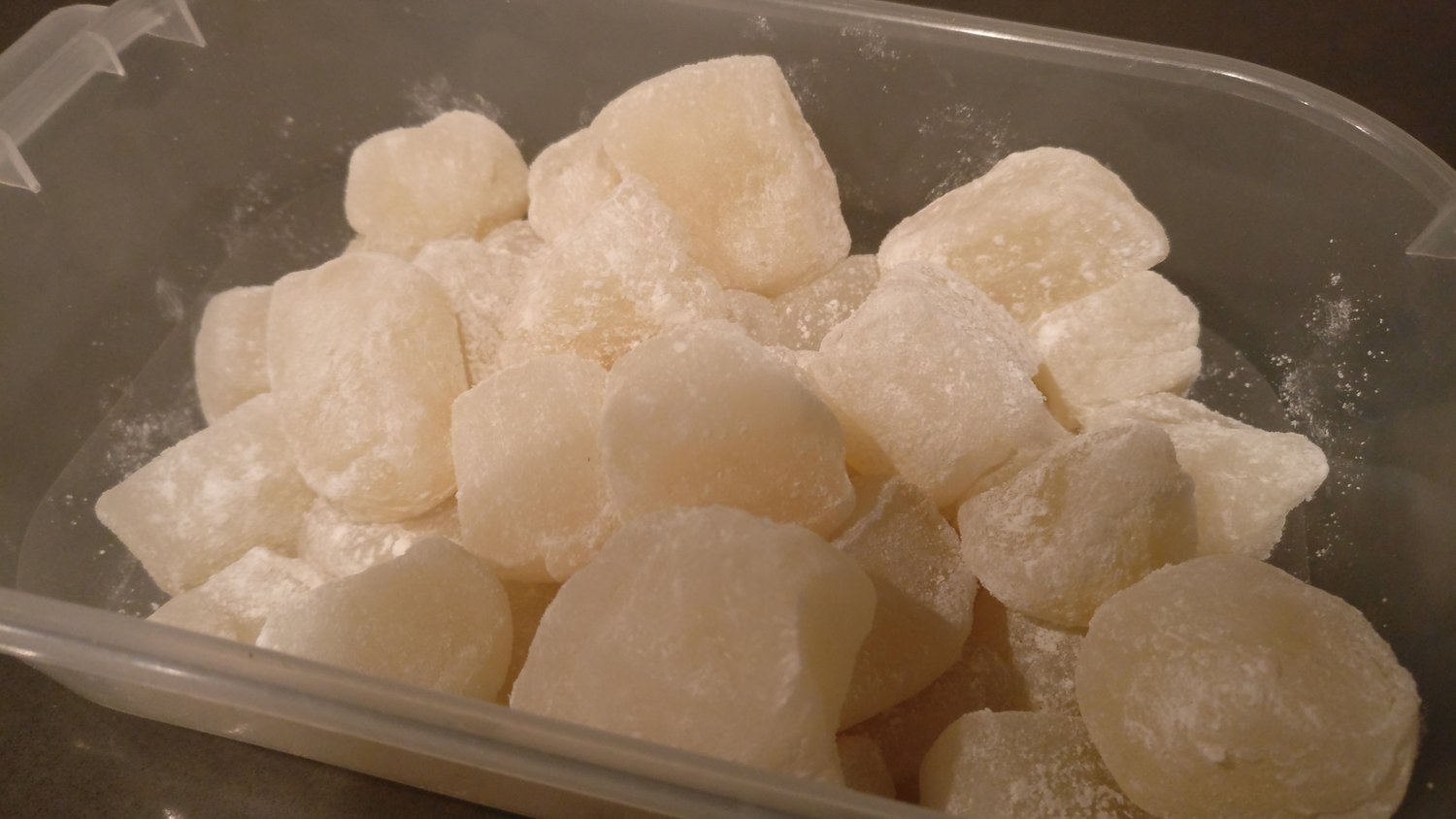 Some research says these will keep for 24 hr at room temperature, and they can be put in the fridge or freezer.
This recipe makes a surprisingly large batch that should last me for a week or two. Pretty simple and delicious, though it is a small mess to clean with the sticky mochi residue and corn starch flying everywhere.