My Mother's Sticky Rice (Nuo Mi Fan)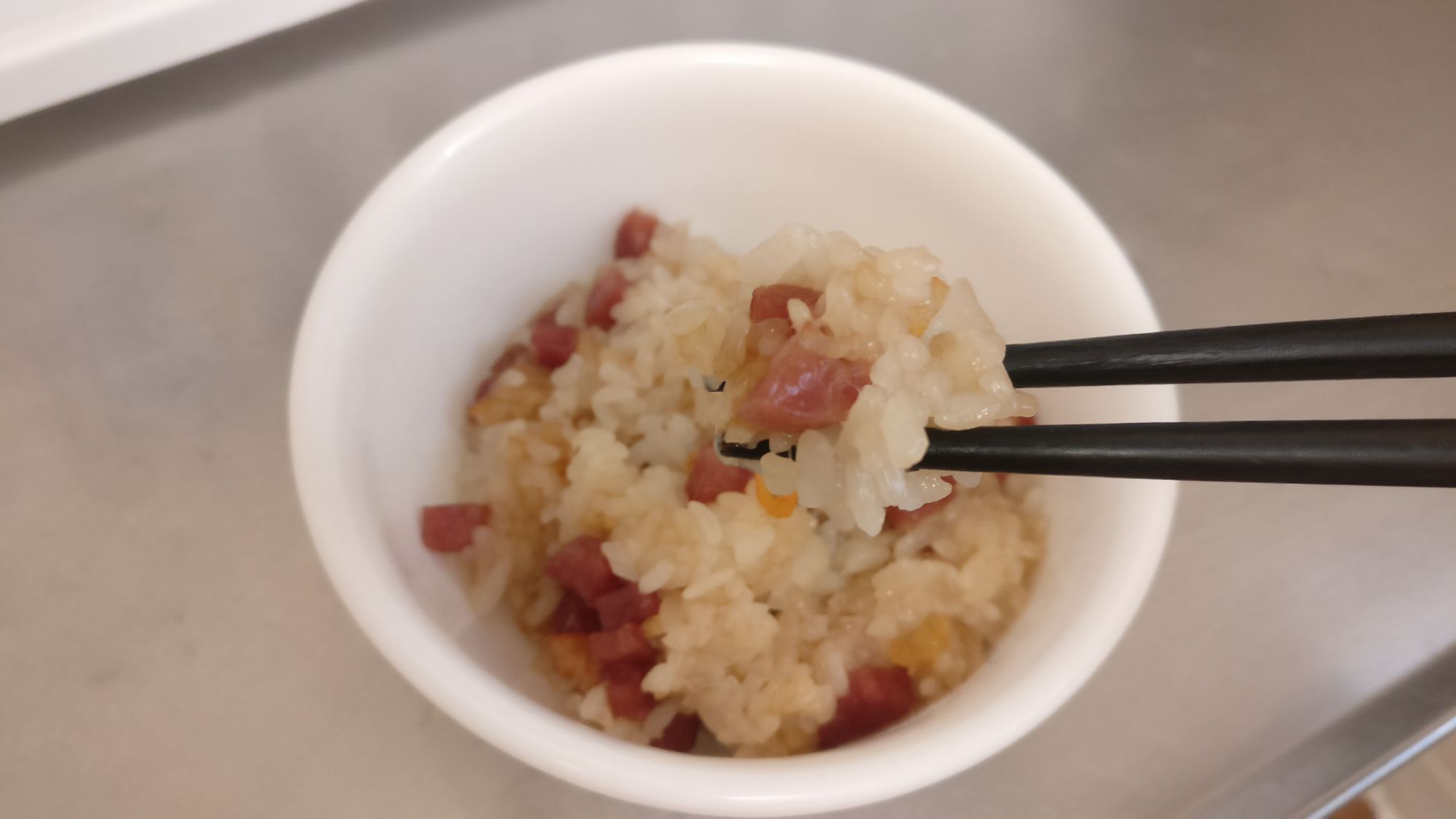 It's the dish that family and family friends always ask my mother to bring to gatherings since it's such a hit.
---
Ingredients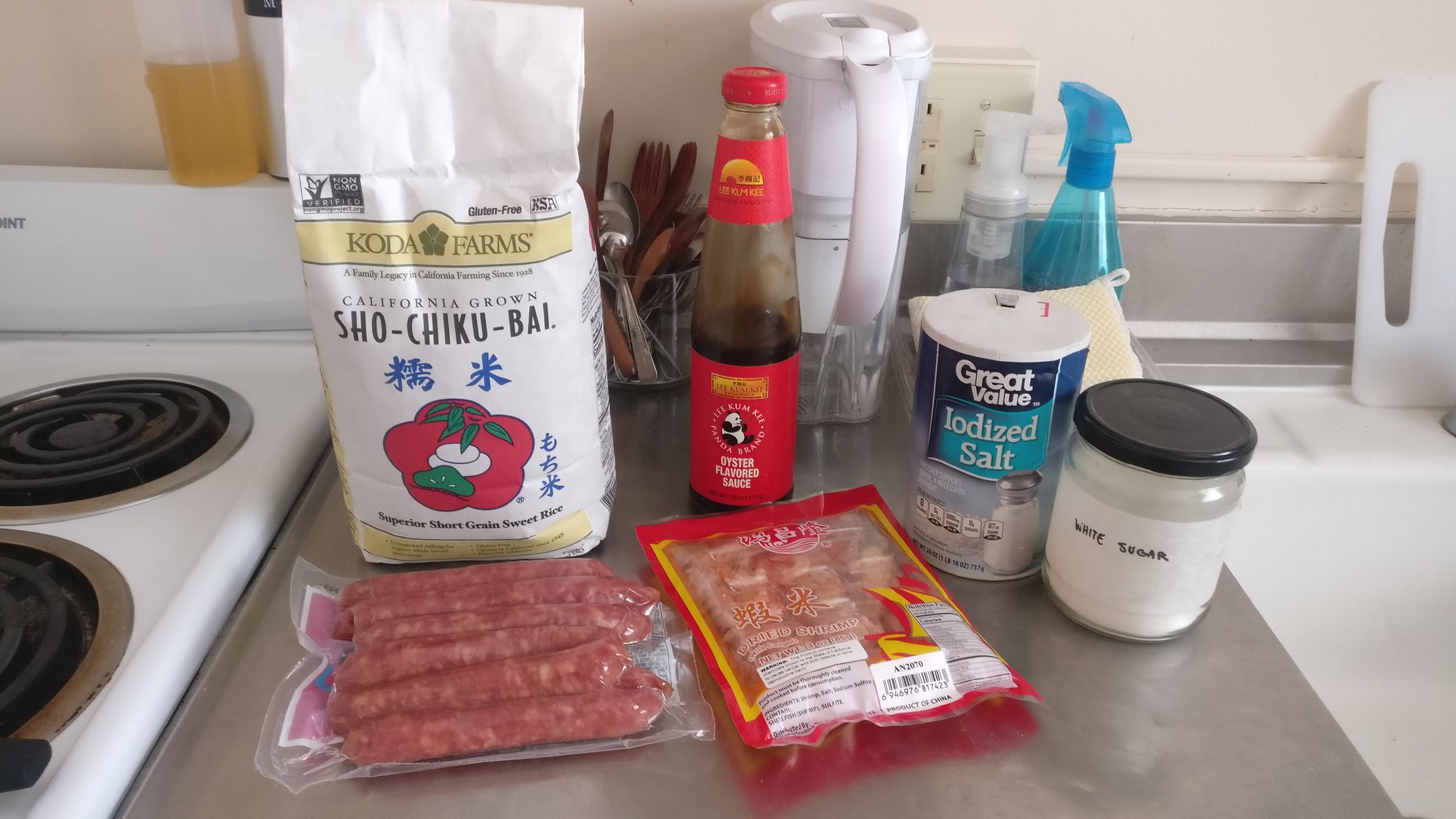 3 cups short grain sweet rice
4 Chinese sausage aka lapcheung
handful of dried shrimp
a splash of cooking oil
handful of mushrooms (or omit this if you're making it for my SO)
2 tbsp oyster sauce (to taste)
1 tsp salt (to taste)
1 tsp sugar
soy sauce (to taste - optional)
The seasoning measurements are kind of wonky since my mother just gave me "to taste" on everything, so these are the estimates for what I used!
Methodology
Soak the rice for at least 3 hours in 3 cups of water. It's best to let it go overnight if you can prepare in advance.
After soaking, you'll find that much of the water has disappeared, and that's fine. Set it to cook in your rice cooker.
When the rice is done cooking, keep it on the WARM settings for at least 1 hour.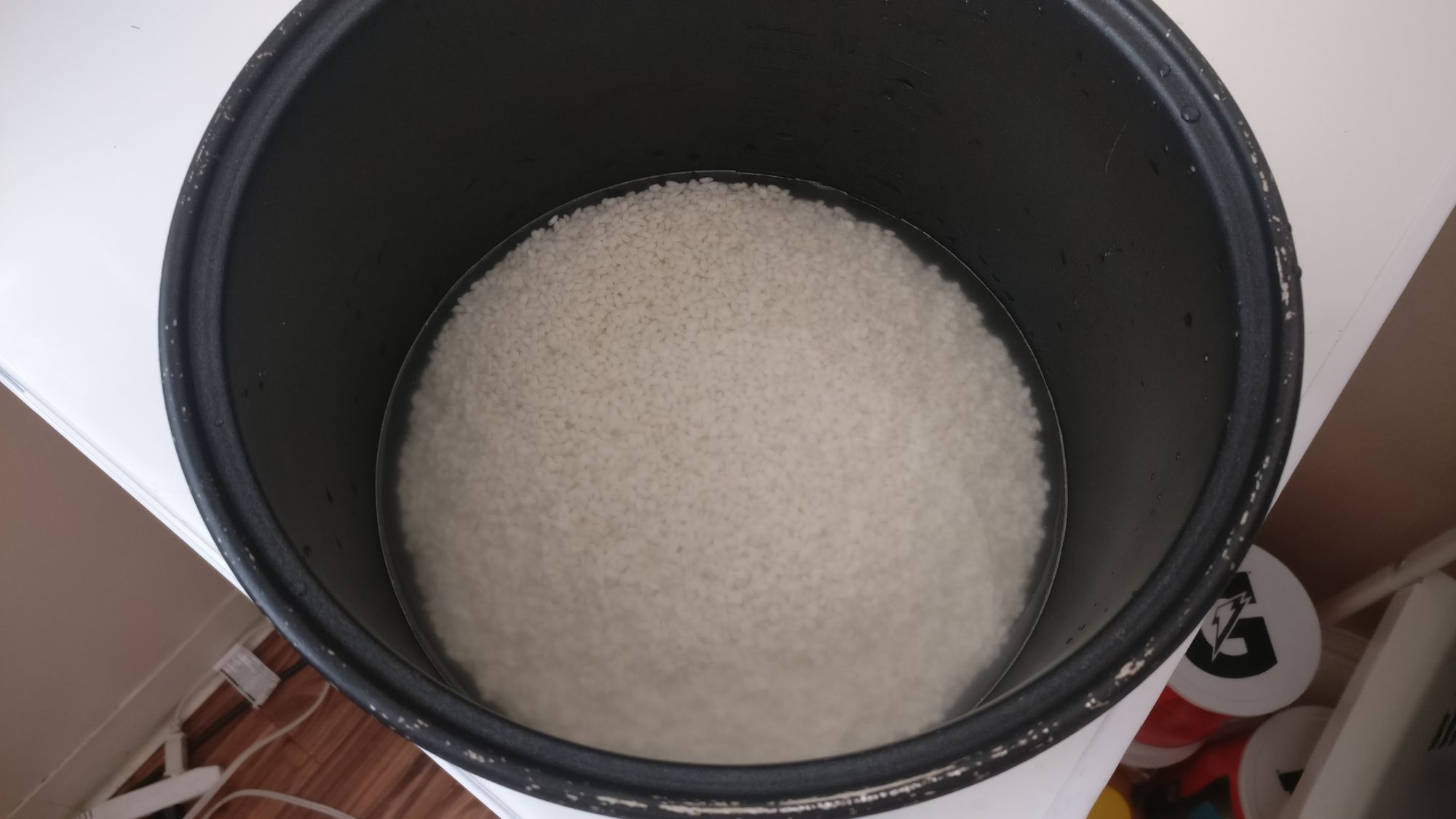 Soak the dried shrimp before chopping it up into a tiny mince.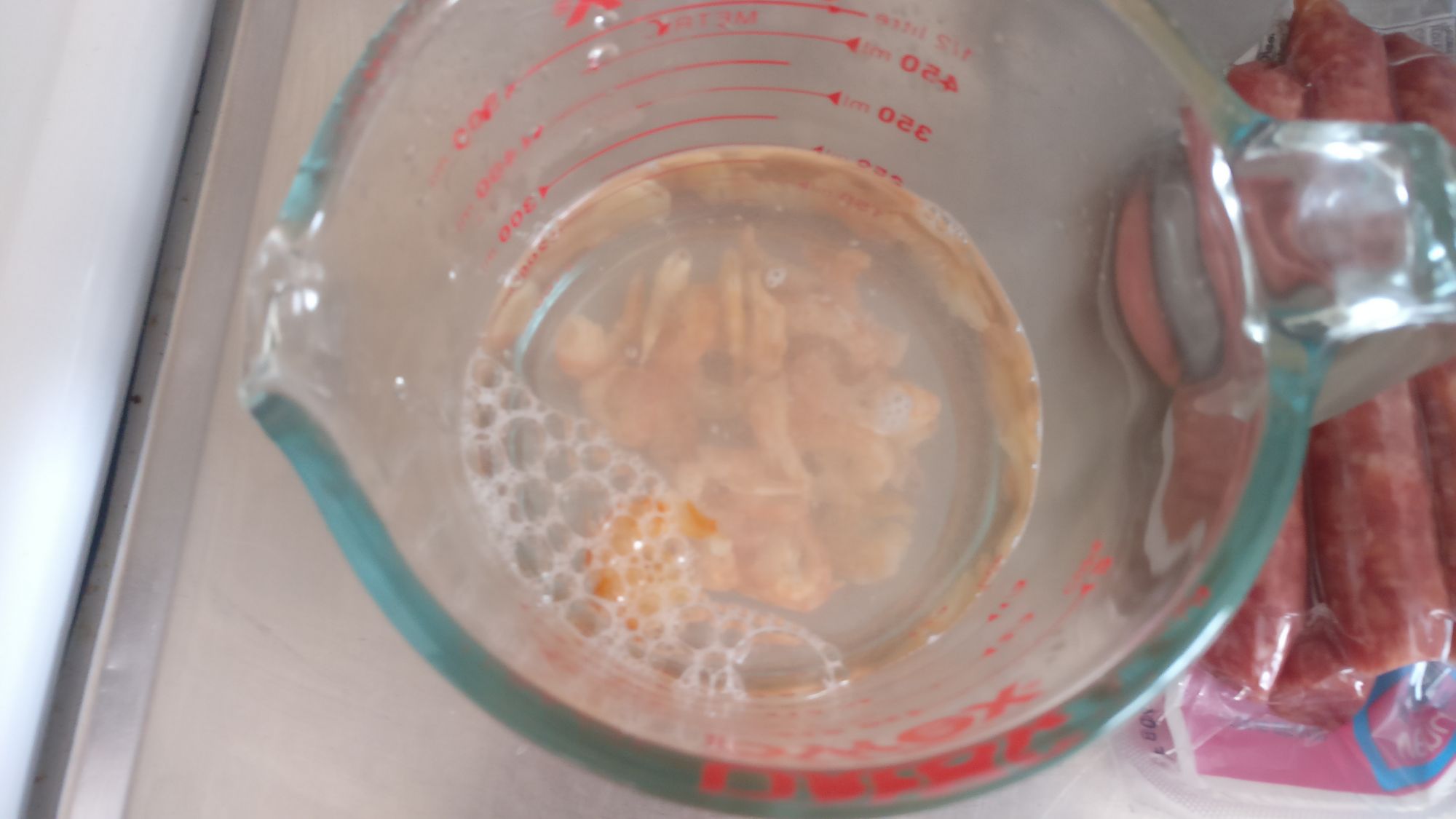 Similarly, mine up the lapcheung into small pieces.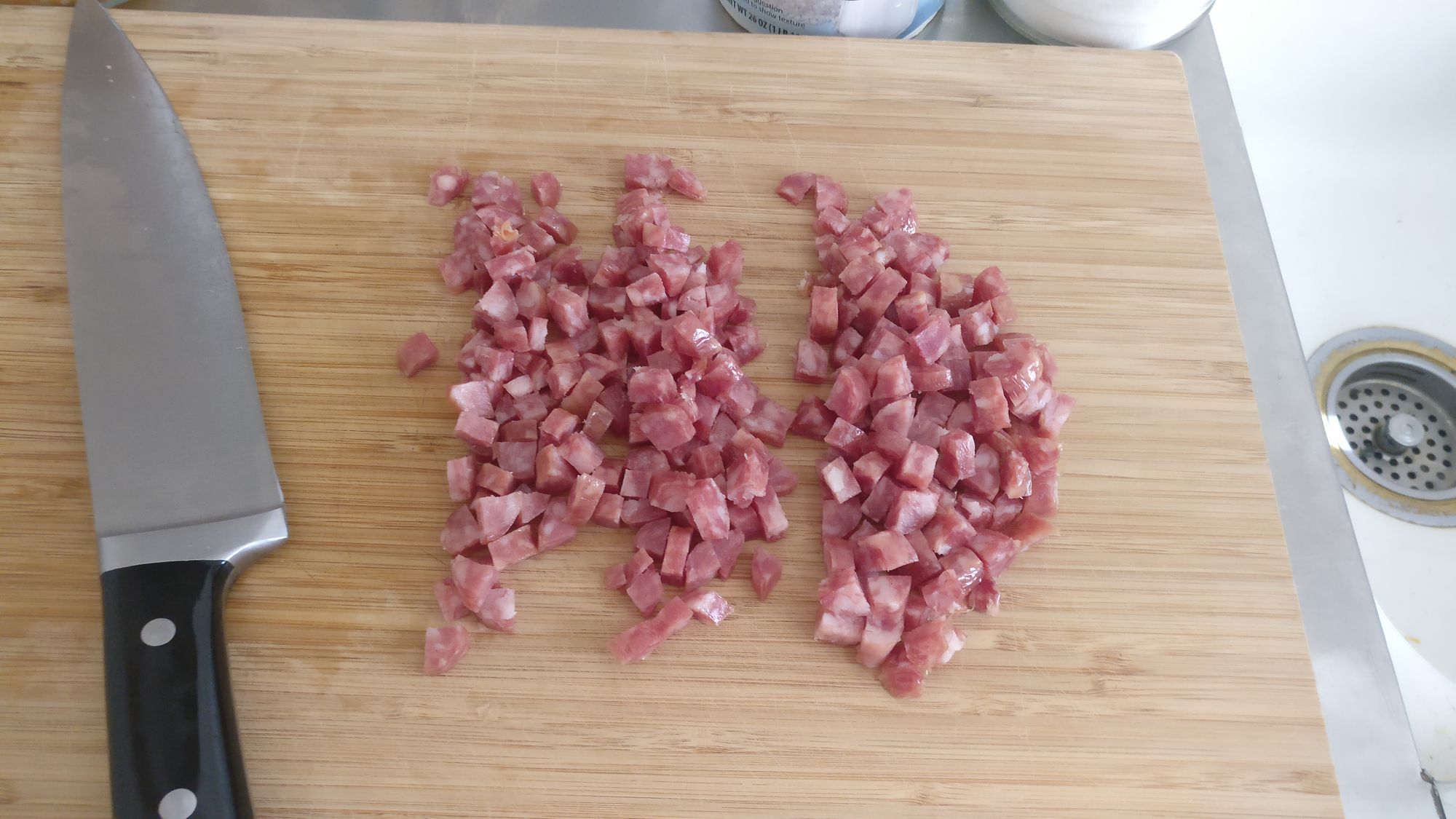 Fry the shrimp and sausage together in a little cooking oil.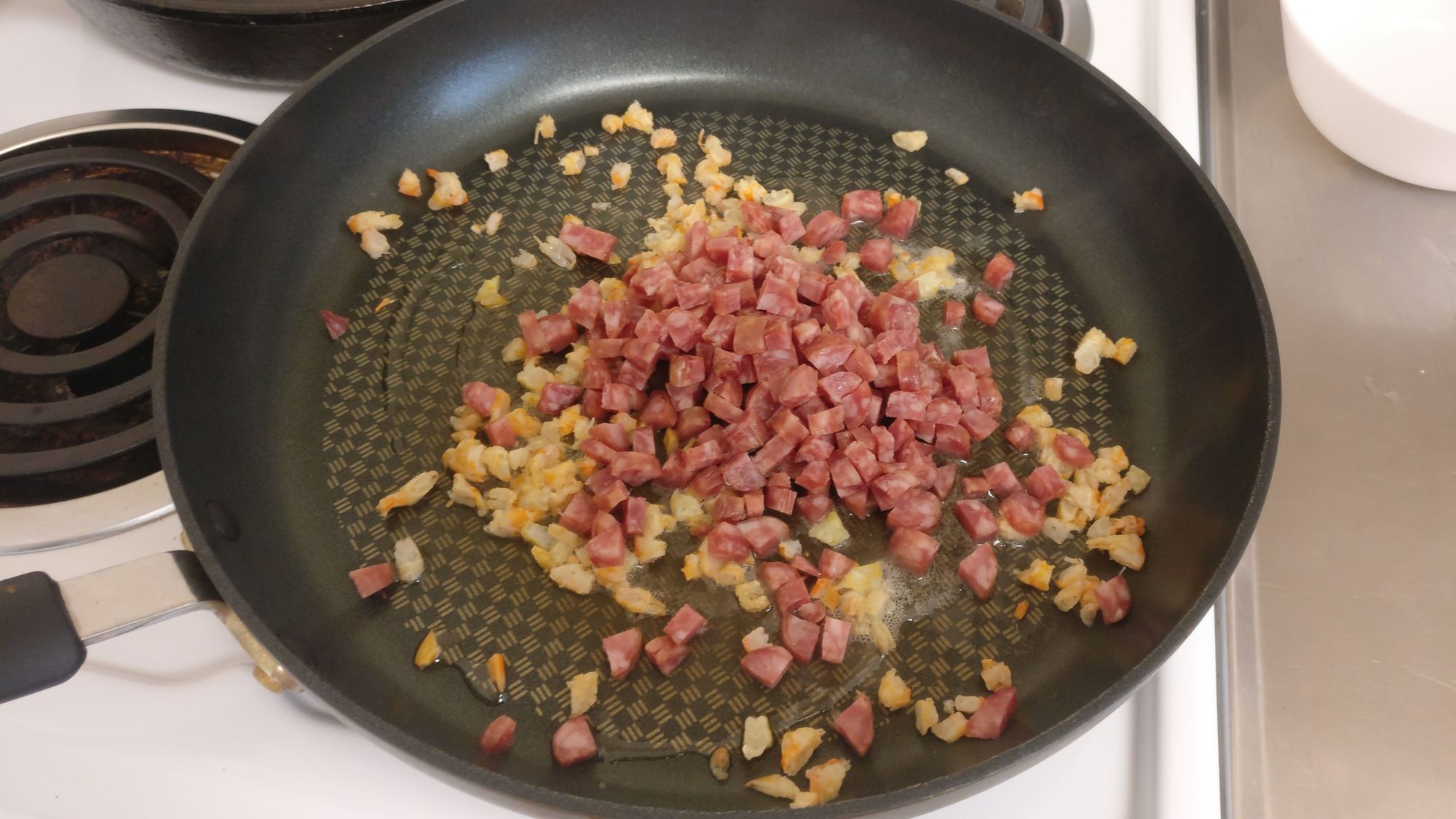 When the shrimp and lapcheung have gotten some color, add the rice.
Incorporate, but be careful not to mush it up into a mochi paste.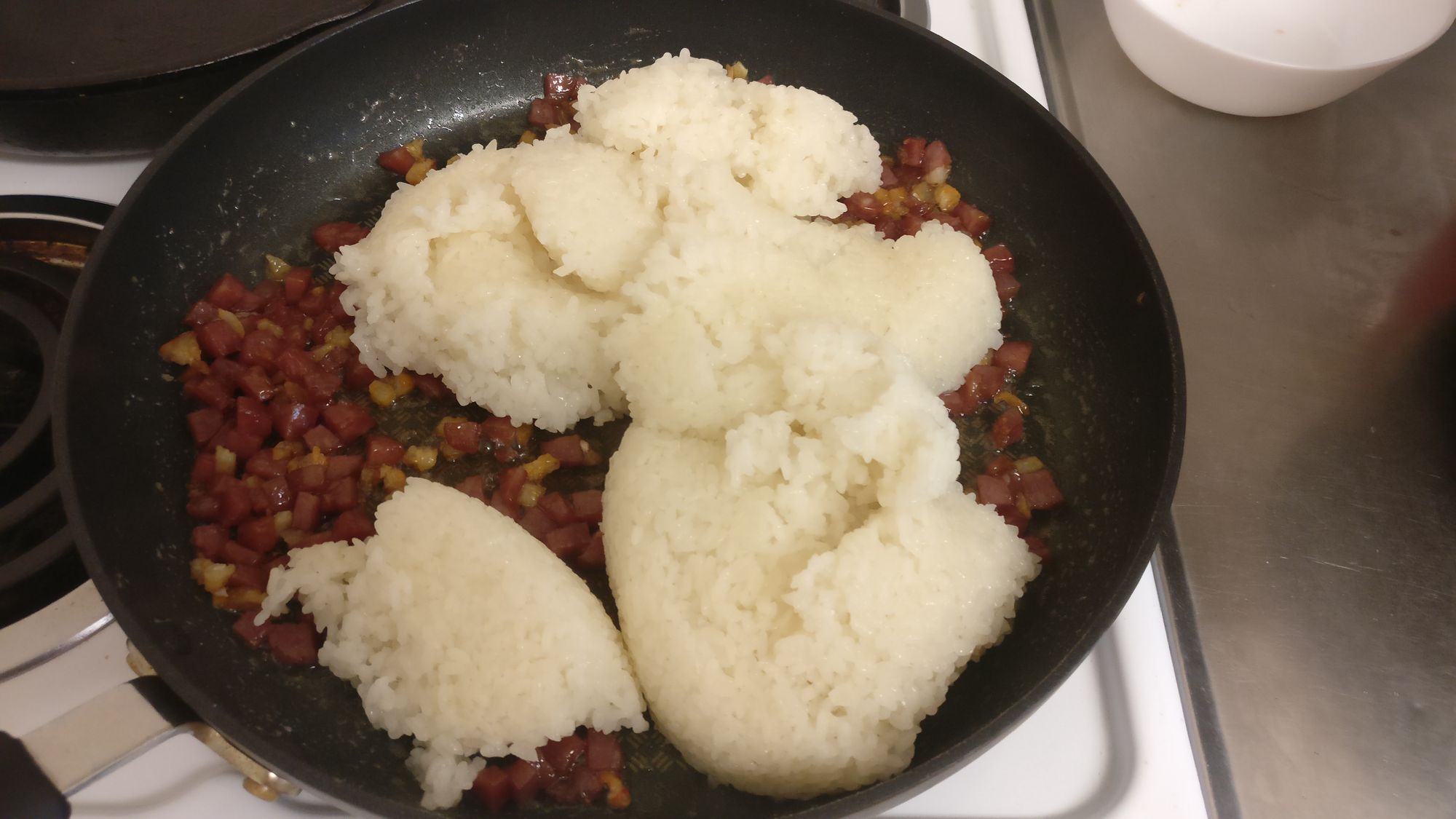 Add the seasonings and mix together.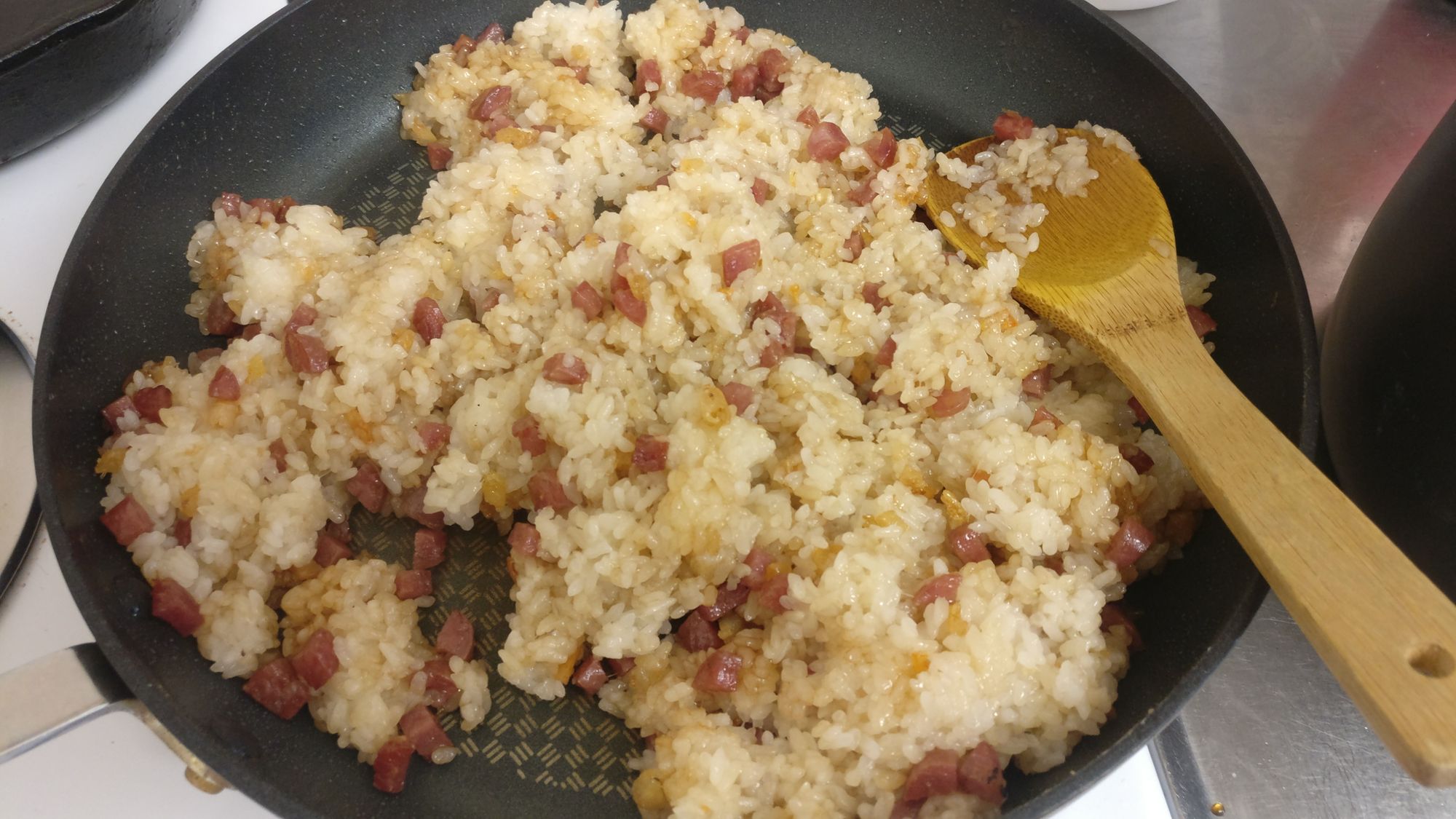 Results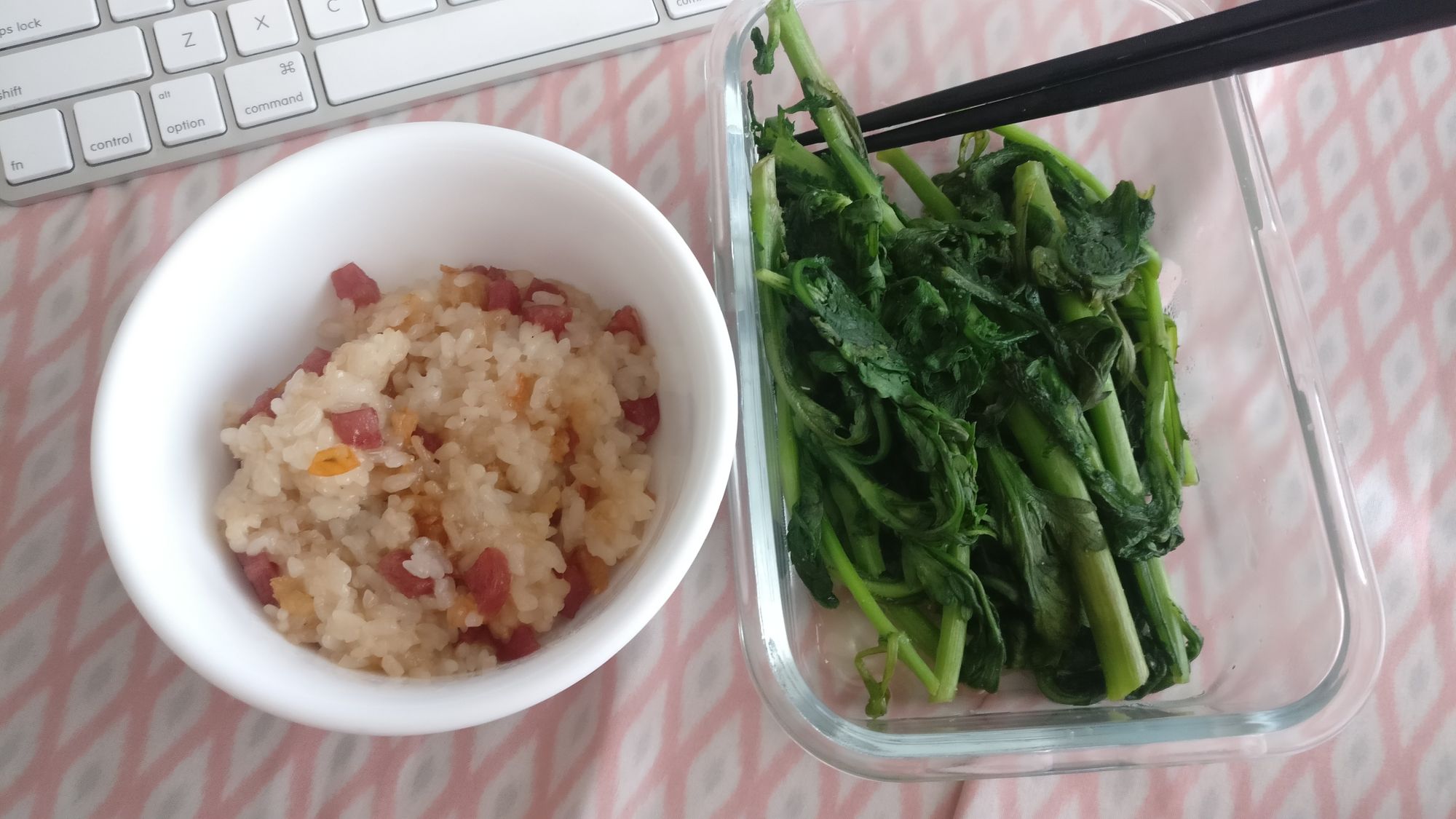 It takes a bit of time to prepare because of the soaking step, but it's worth the effort!
Sticky, savory, and slightly sweet...it's pretty good and filling. The SO loves this dish, and it's so simple and uses ingredients that we now always have ready in the pantry (rice, dried goods, sauces), so it just requires some planning in advance to make a good dish for at least two dinners.