Oil-Free Hummus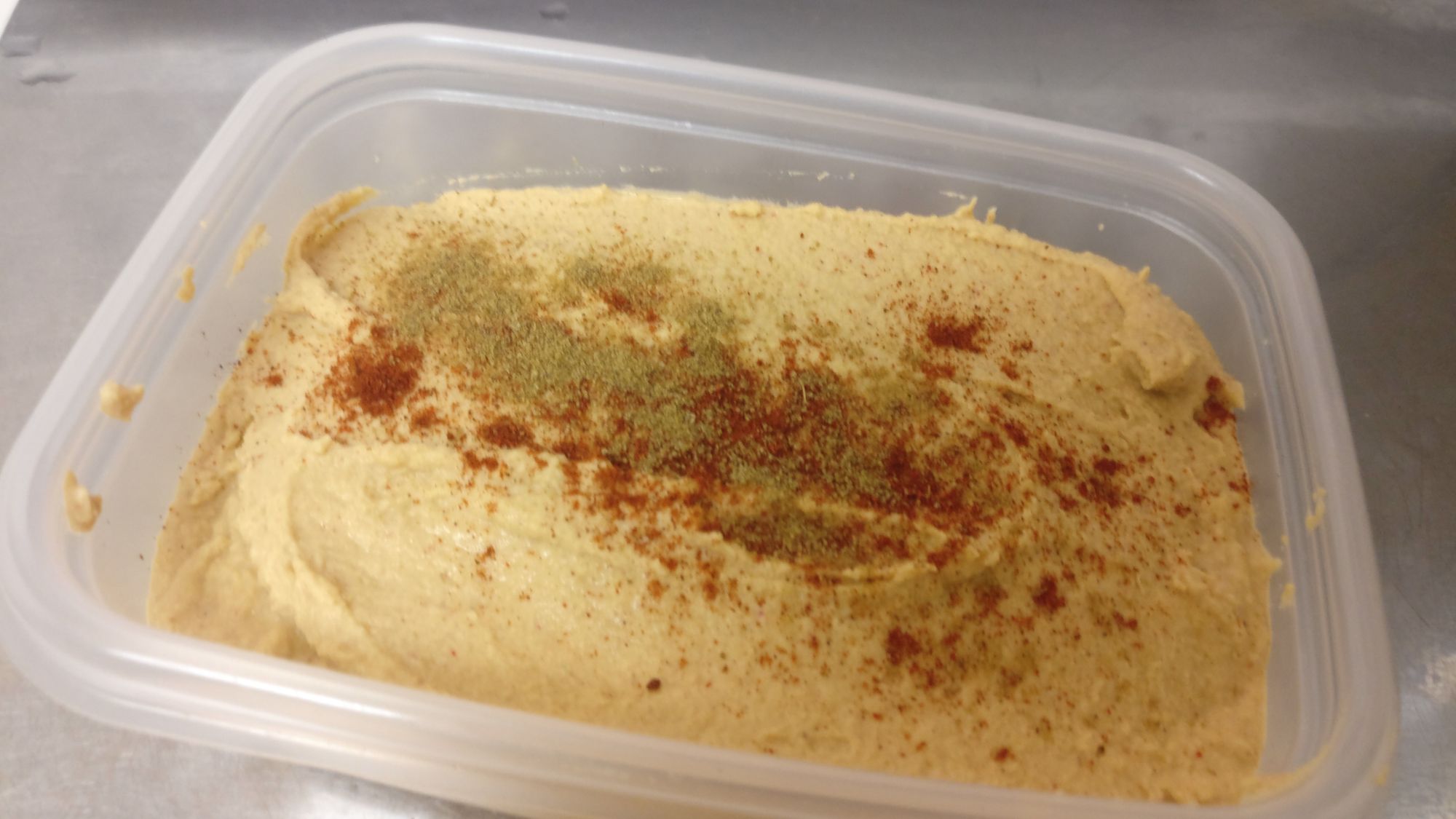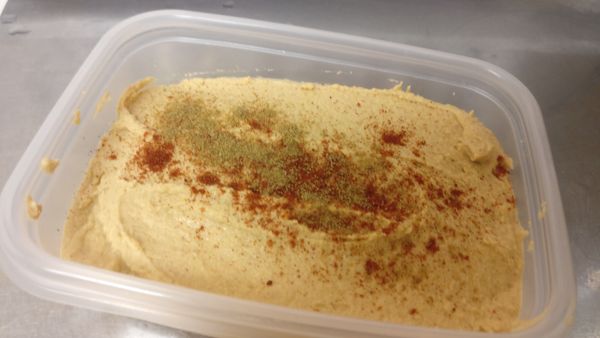 Hummus is pretty cheap to buy pre-made, but compared to getting the ingredients yourself and putting it together, especially considering the flavor difference, it can stupidly overpriced.
---
Ingredients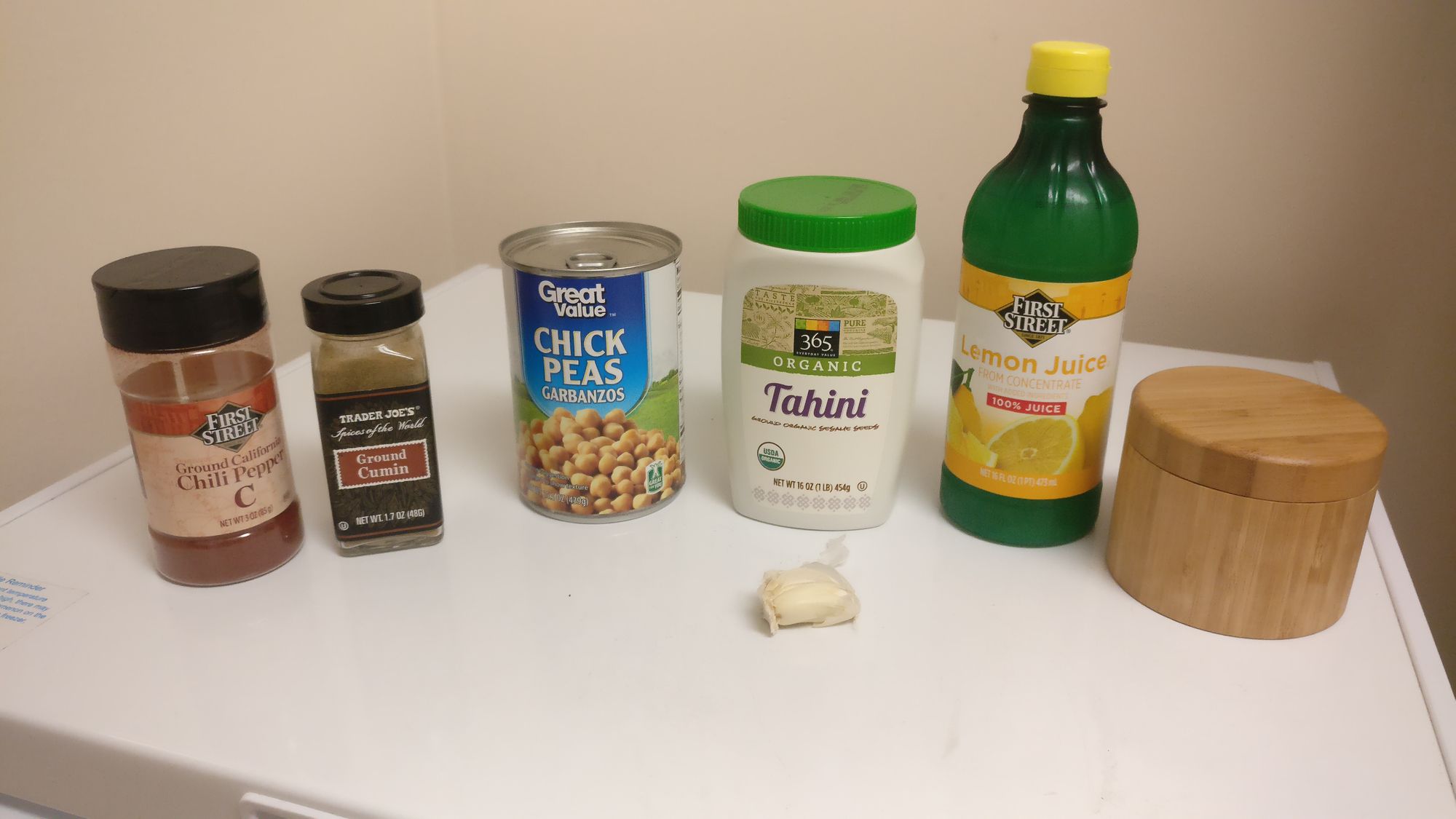 1 15 oz can of chickpeas
4 cloves garlic
1/4 cup lemon juice
1/3 cup tahini
1/4 to 1/2 cup of chickpea liquid saved from the can (aka aquafaba)
salt and any other seasonings to taste! I picked chili pepper and cumin
Methodology
This all comes together in a few minutes.
Dump everything into a blender or food processor, starting with just a 1/4 cup of the chickpea liquid.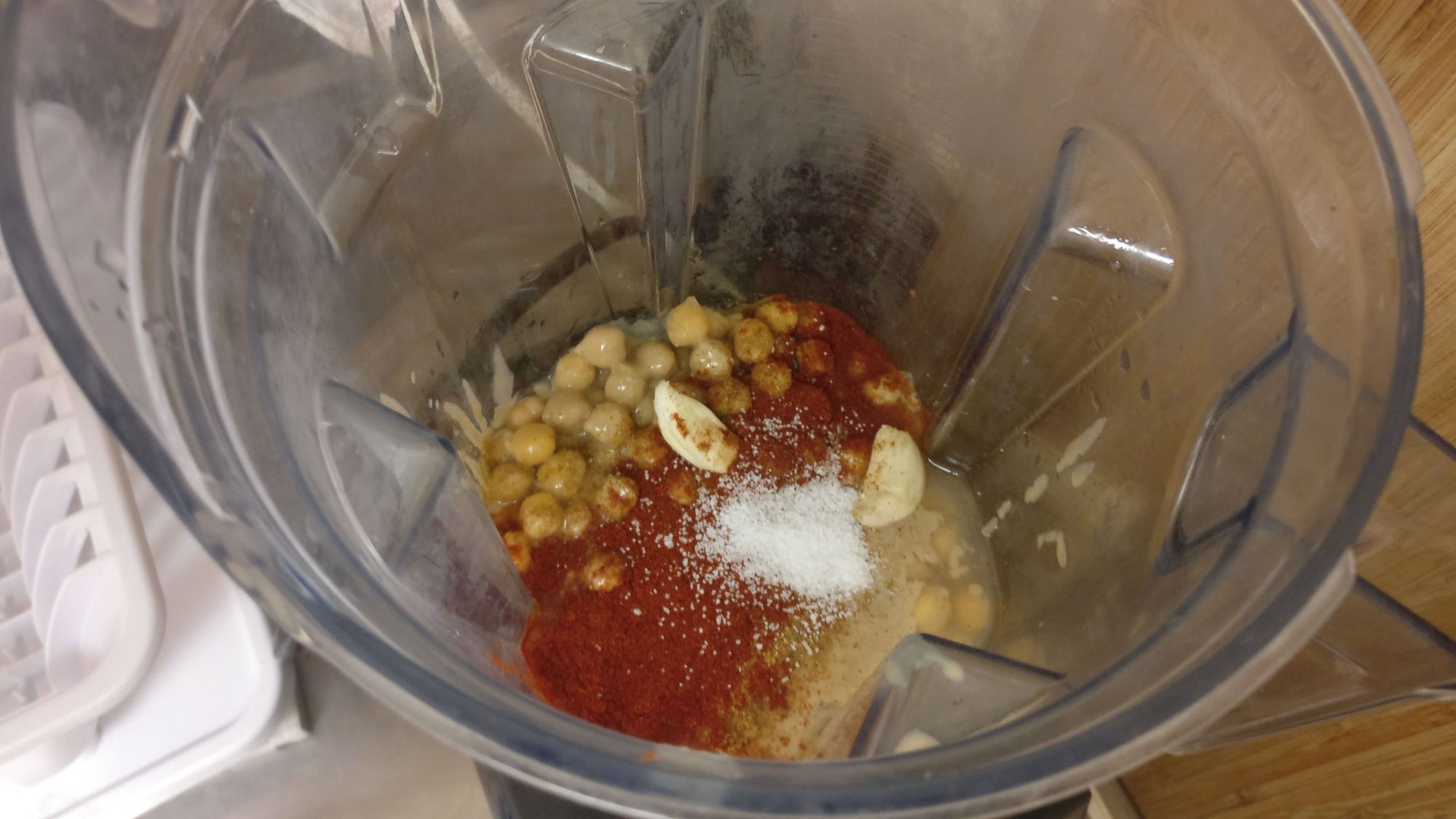 Blend and slowly add more chickpea liquid to reach a thickness or thinness you like. Taste and adjust seasoning.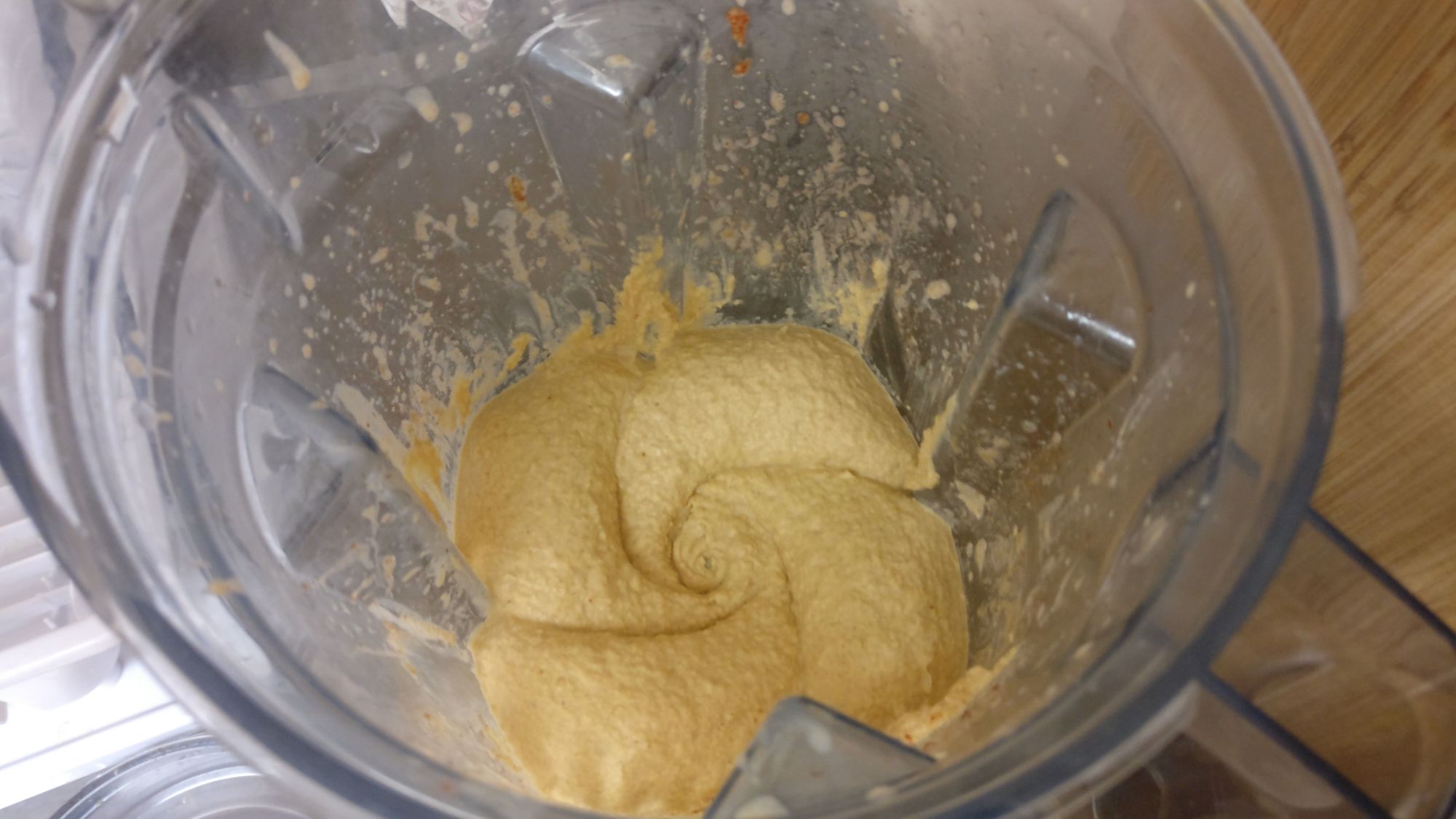 Results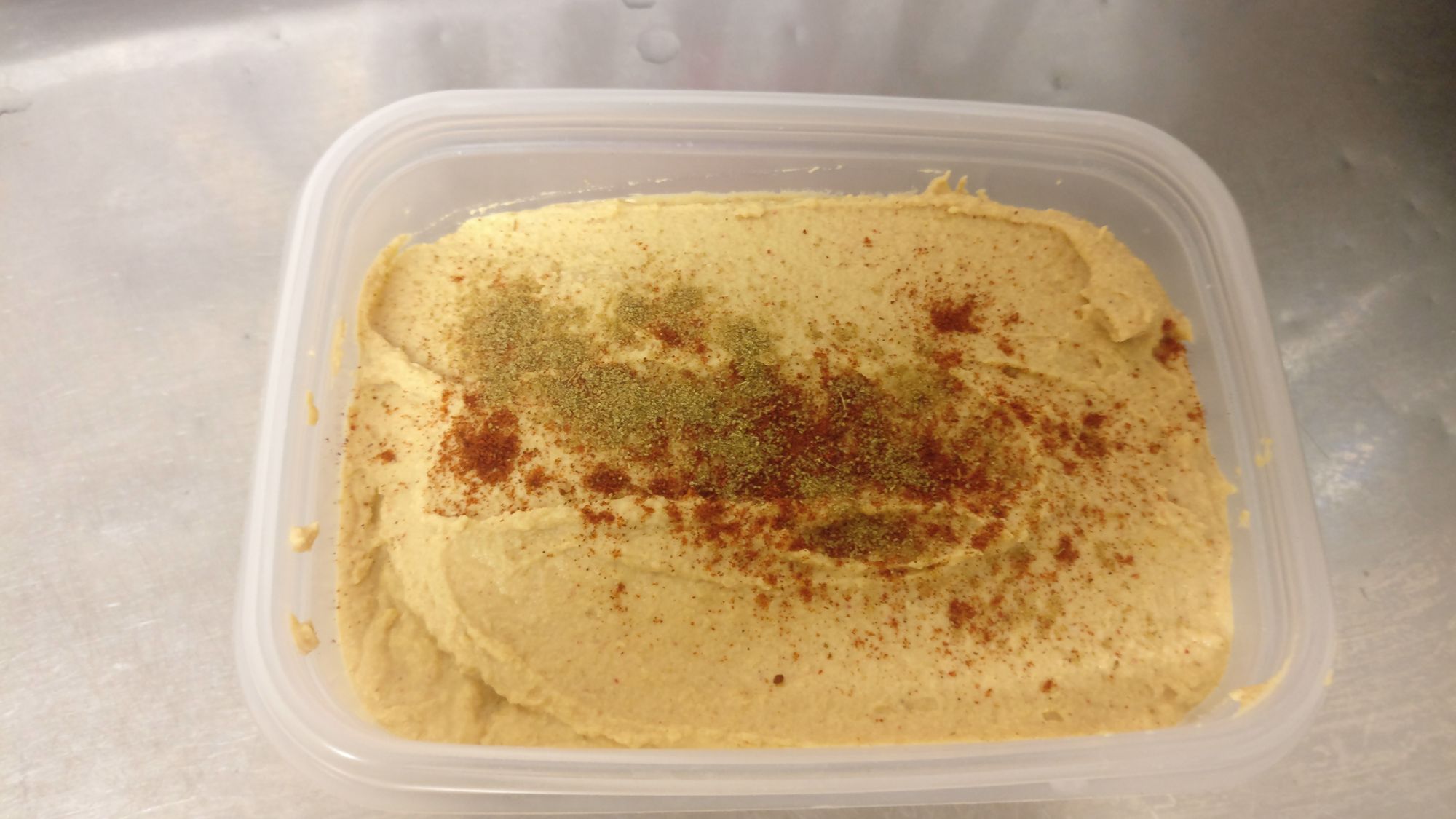 This keeps in the fridge for around 2 weeks for me, and I like to dip celery, carrots, or cucumber in it. You can also water it down to become a dressing on salads, which is delightful.