Oven Roasted Chicken Thighs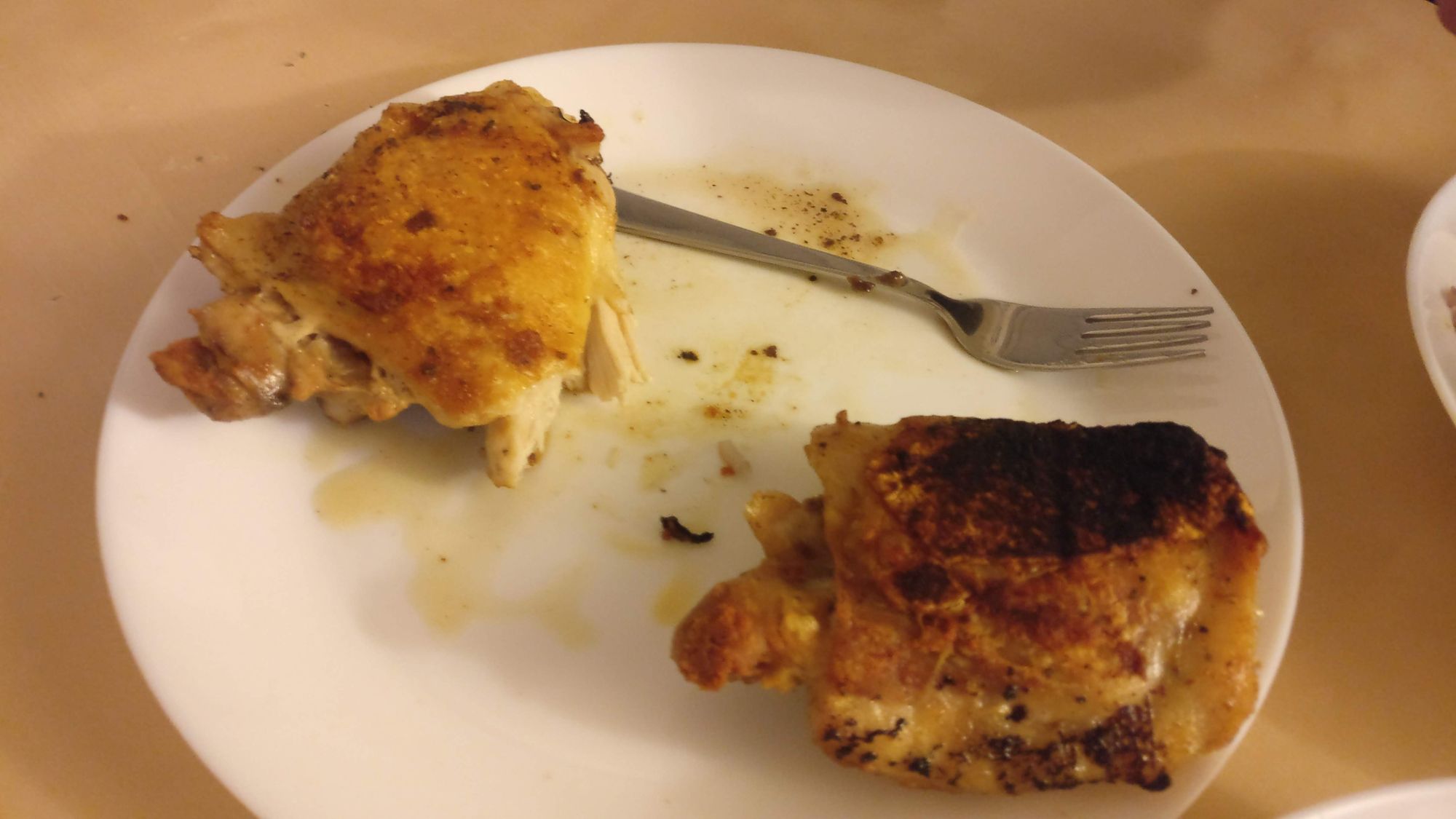 The photo looks terrible, but I swear that this is delicious. My brother made this for me when I was staying at his place for a summer, and it was the first time I felt like "wow, chicken is really tasty!" because it was so moist!
This has become one of staples in our dinner rotations since thighs often go on sale for <$1/lb, and the SO is always excited when we have it.
---
Ingredients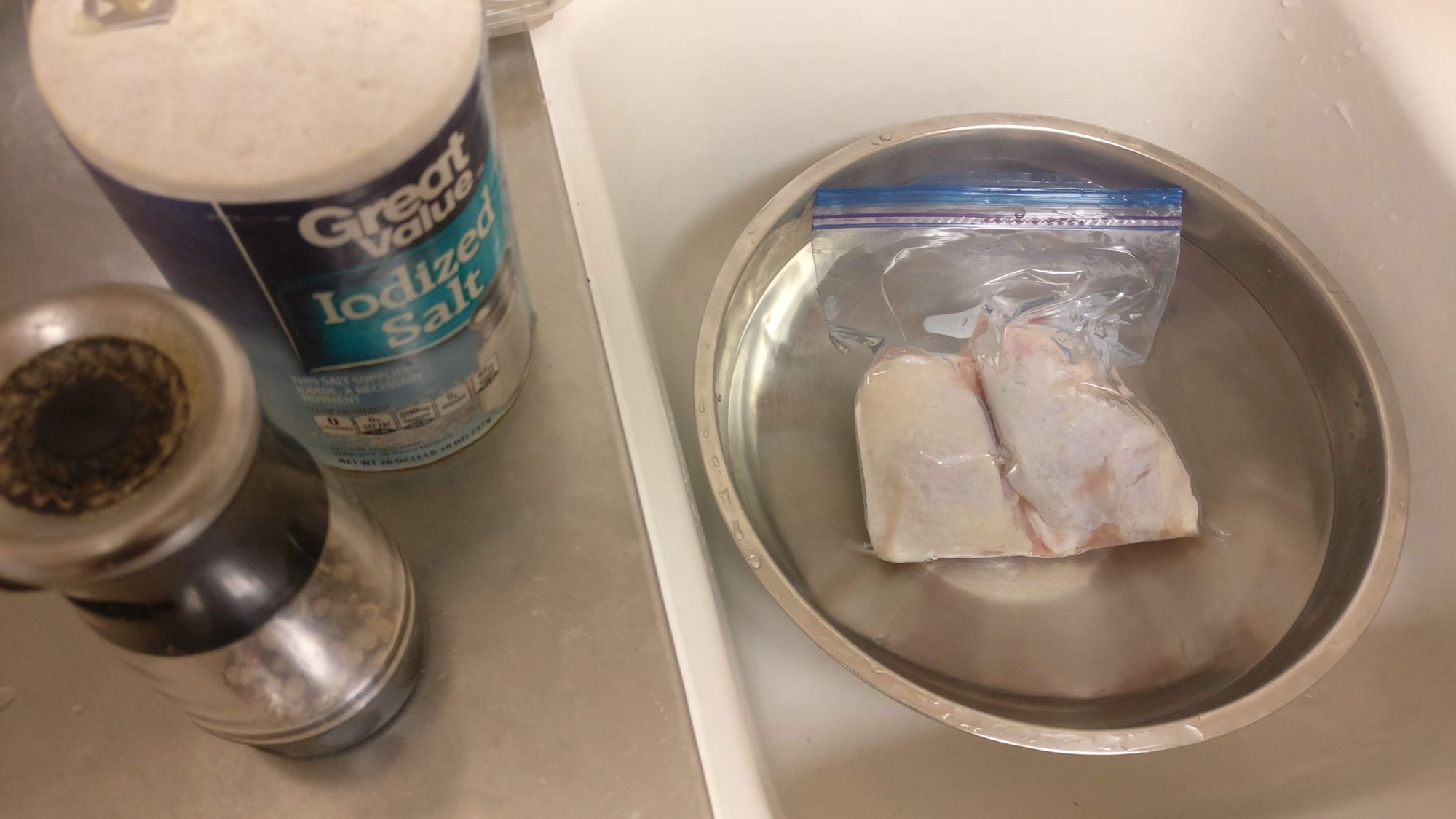 oil
salt
pepper
bone-in, with skin chicken thighs FOR MAX FLAVORRRRR
Methodology
Preheat the oven to 375F.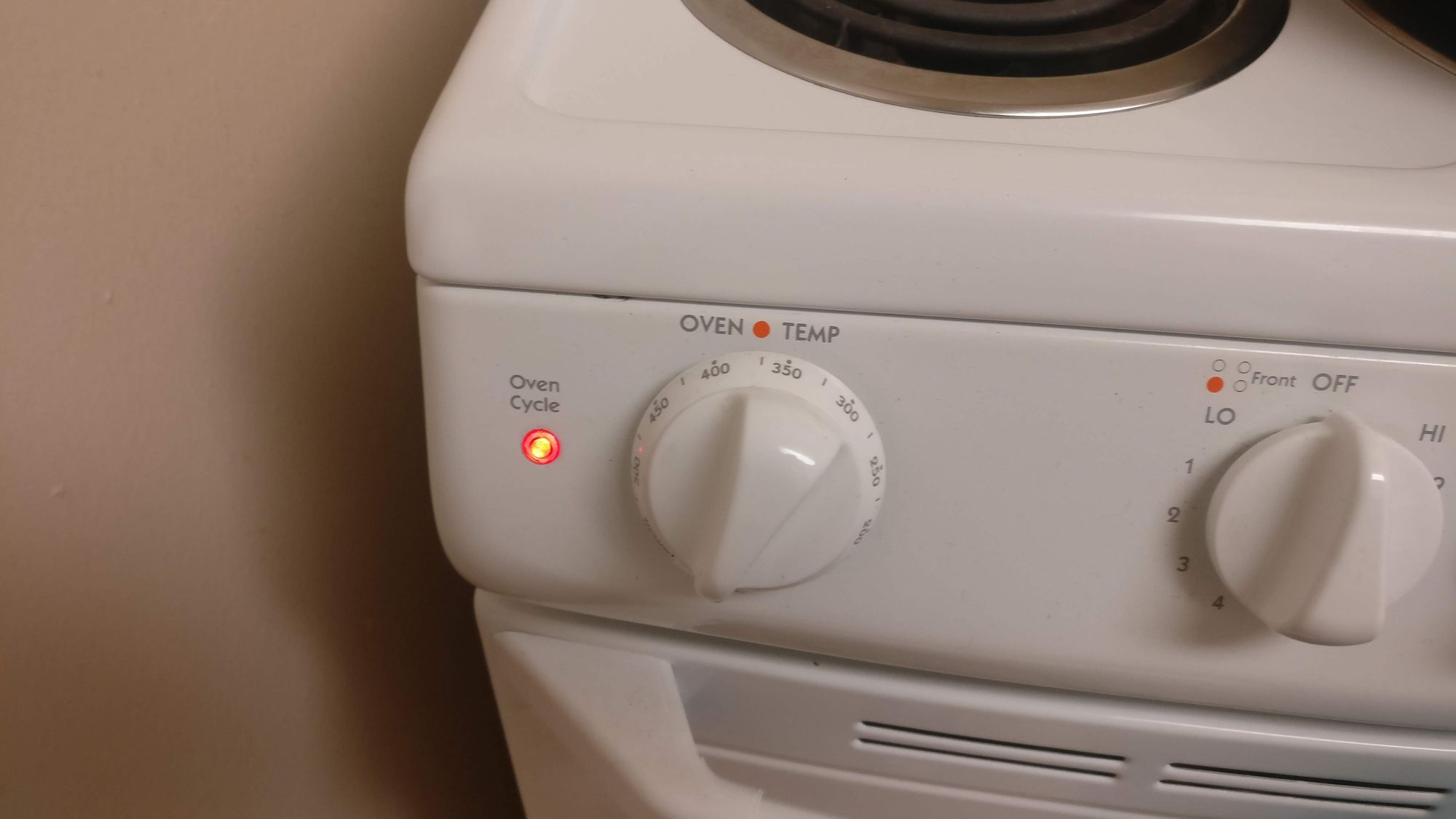 If your chicken is frozen, defrost it.
Dry off as much of the moisture as you can so you can get a nice sear.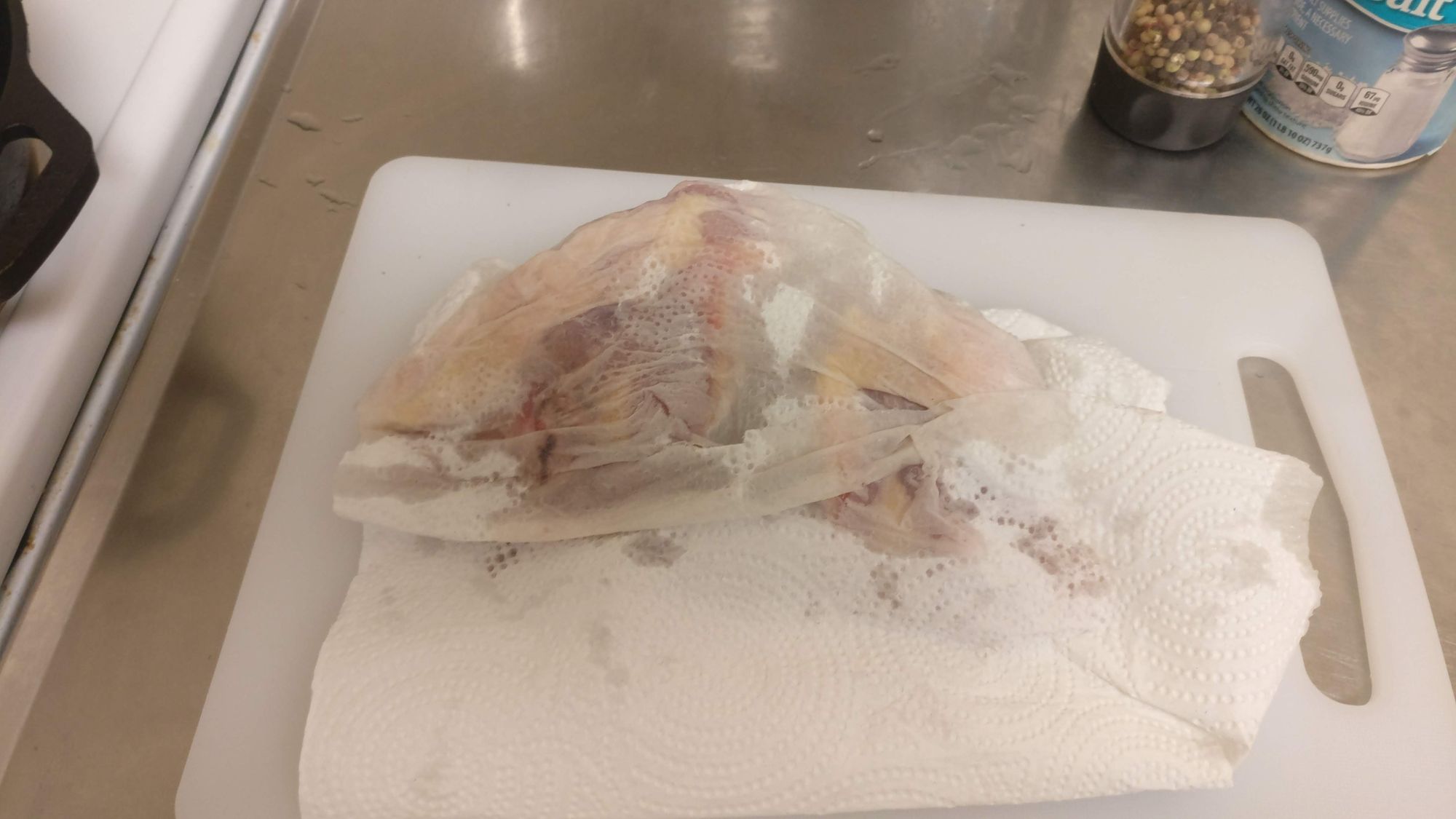 Add oil, salt, and pepper to both sides and under the skin. You can add any other spices too, but at least do this.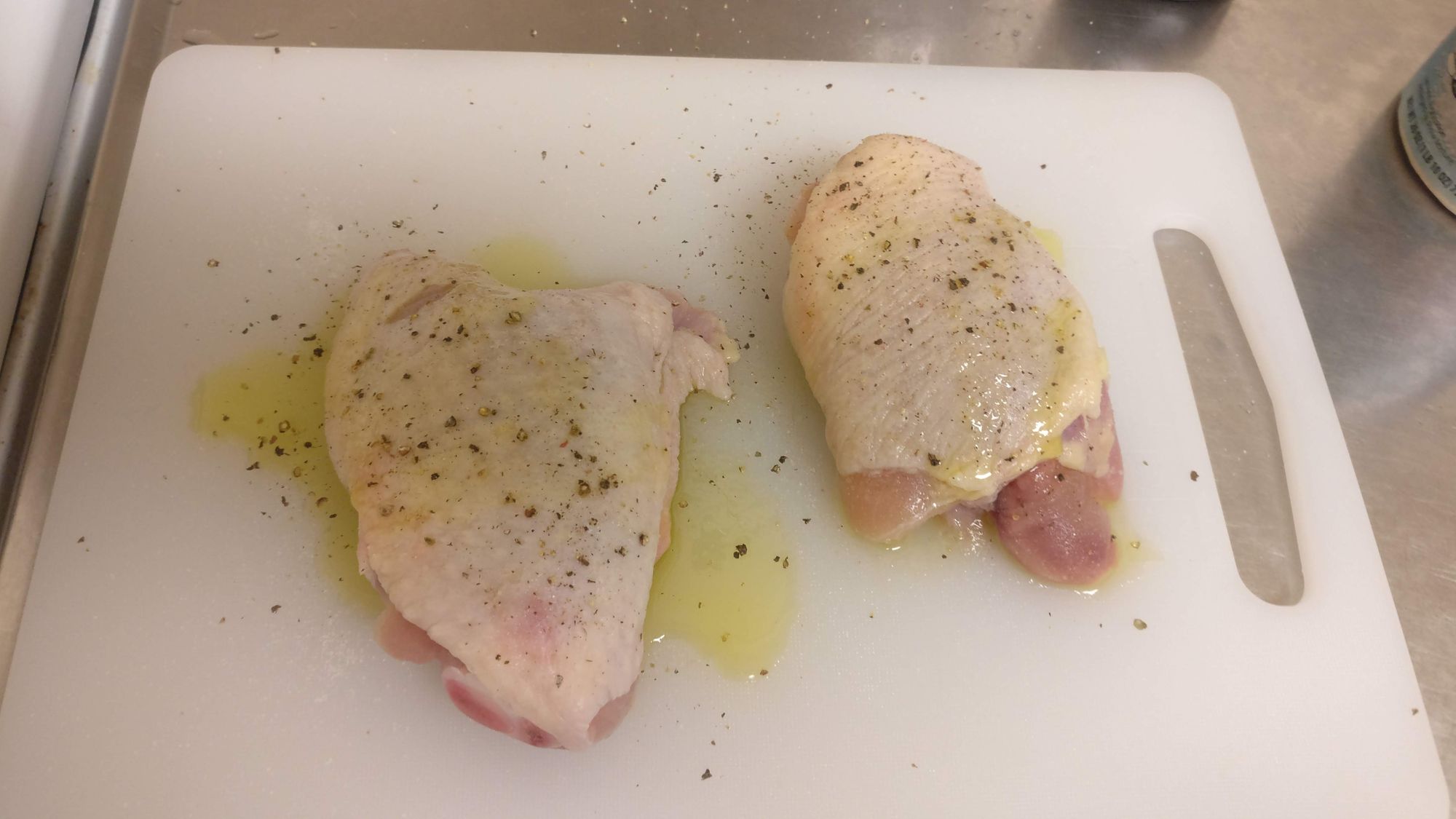 Heat up a cast iron skillet, and when it's ready, toss in the chicken to sear on all sides.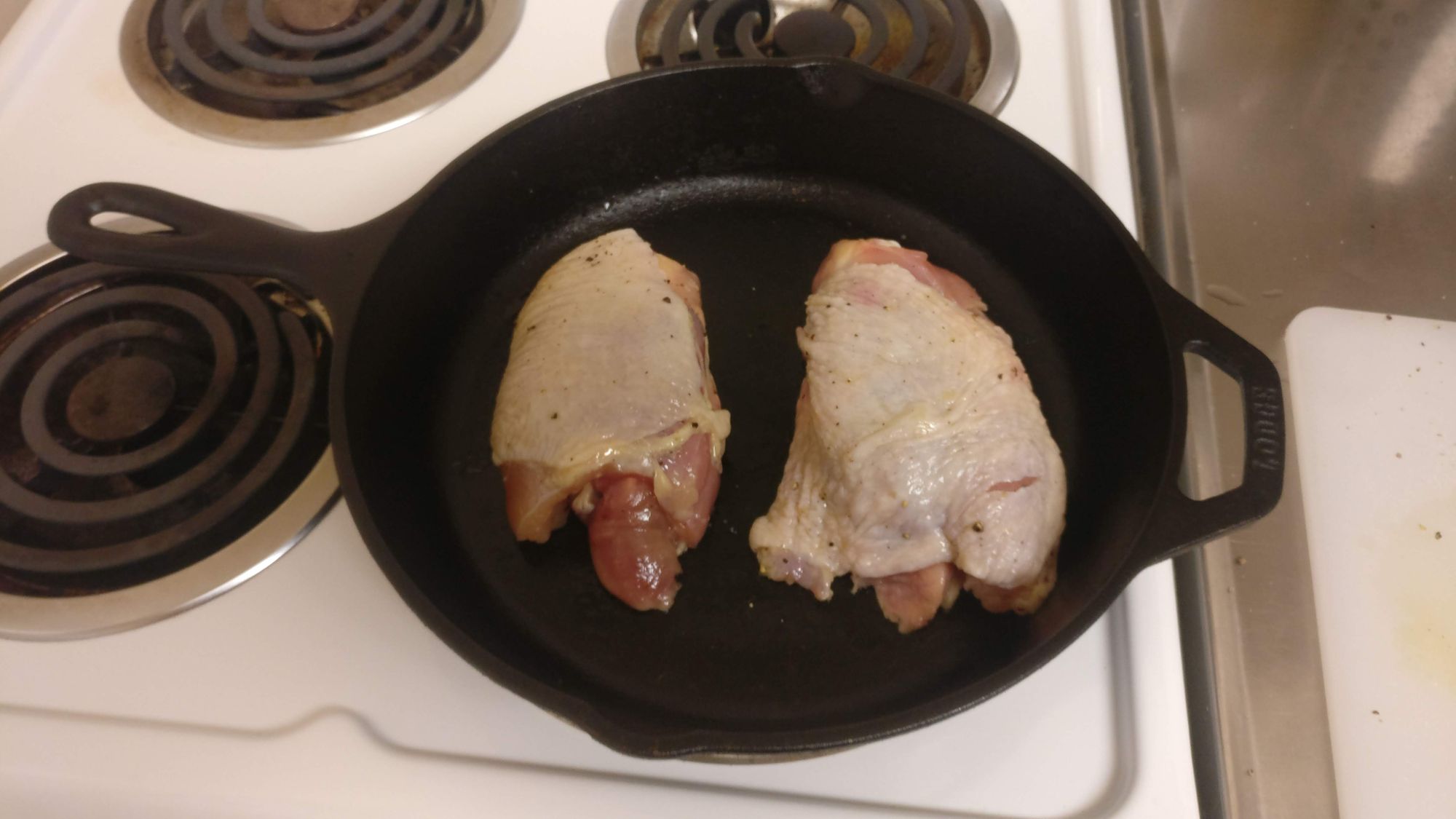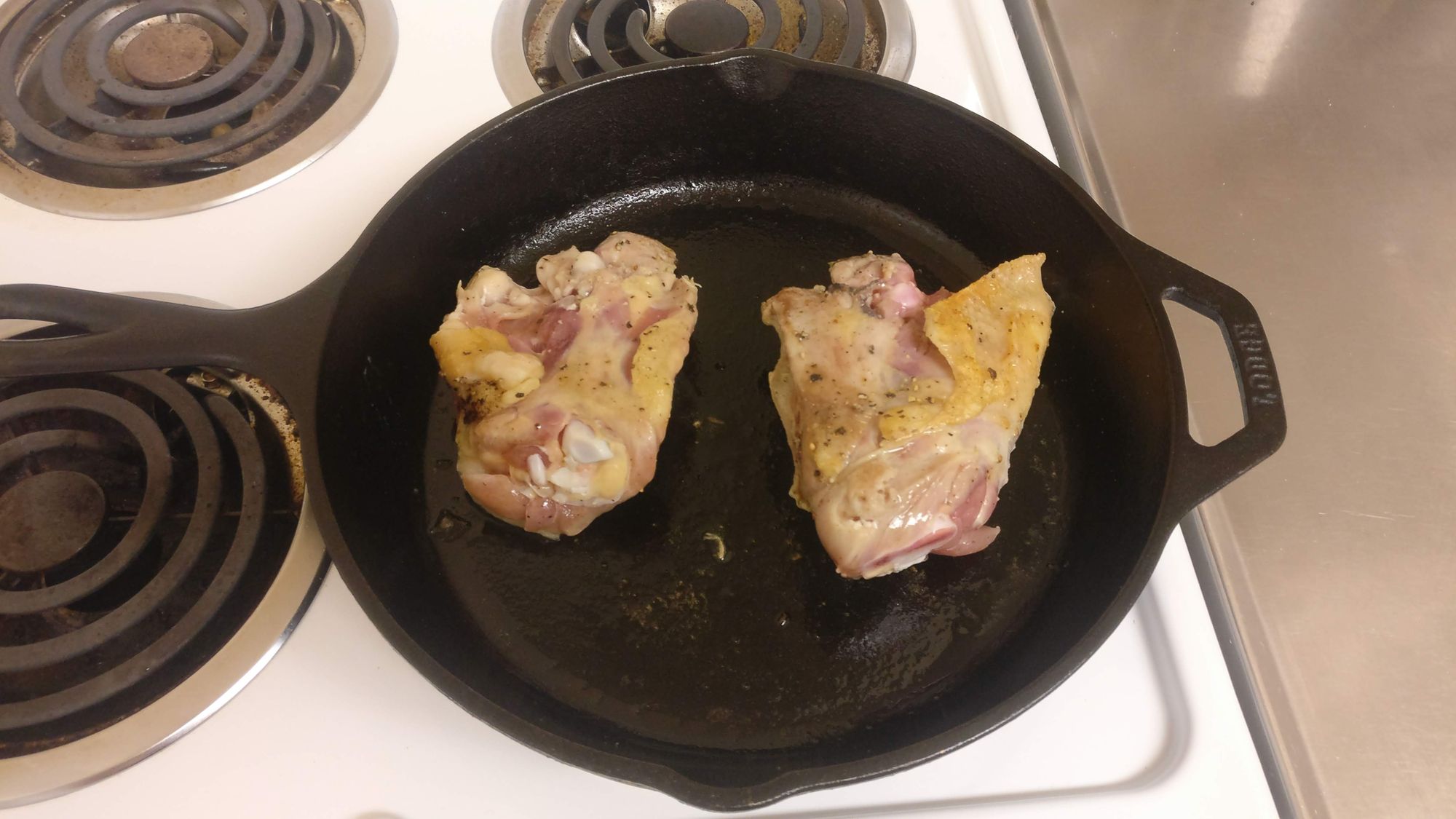 When seared, put the skillet into the oven. Roast for 20 minutes, flip the thighs, and roast for another 10 minutes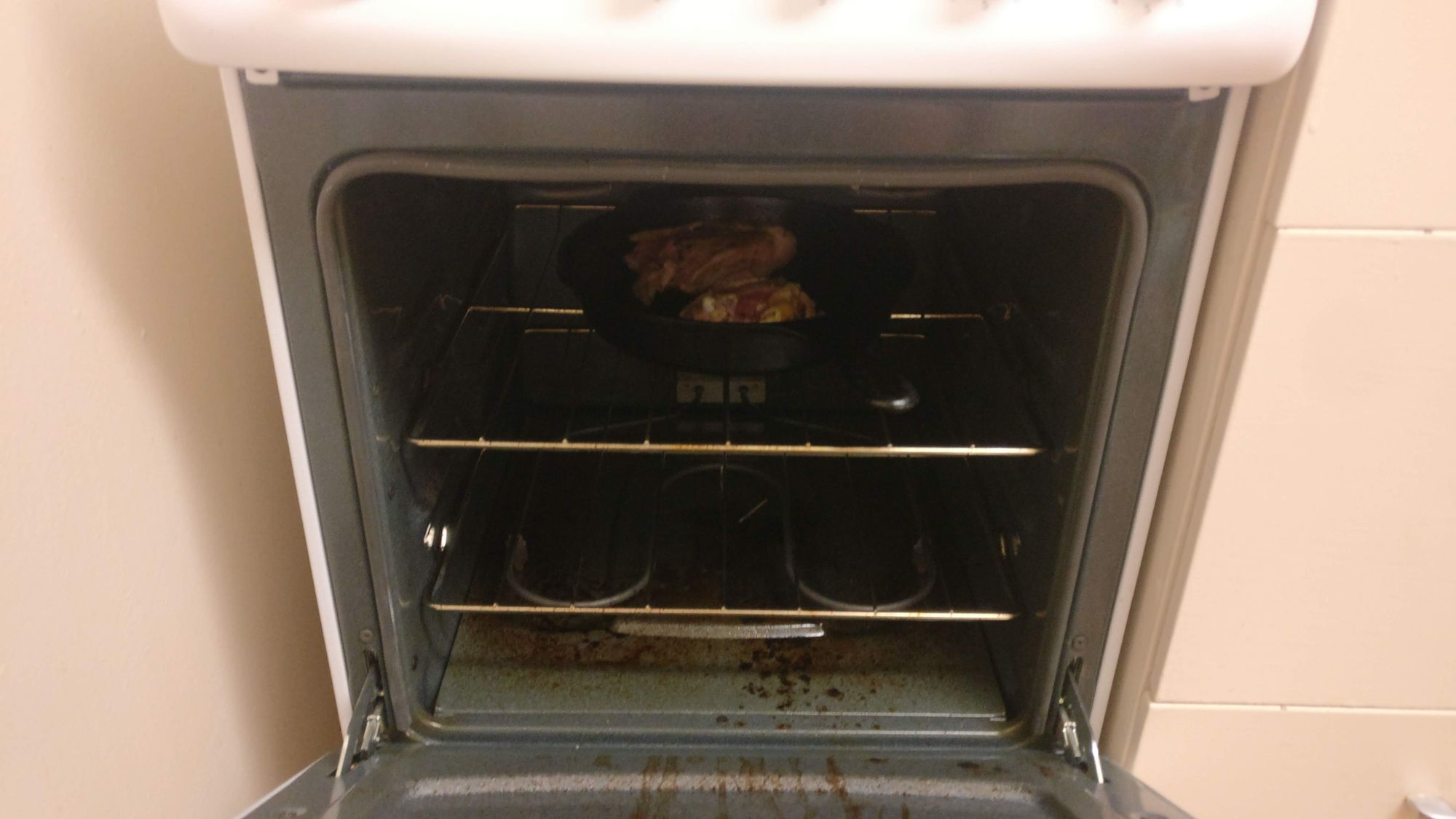 When it comes out of the oven, I like to put it back on the stove to crisp up the skin.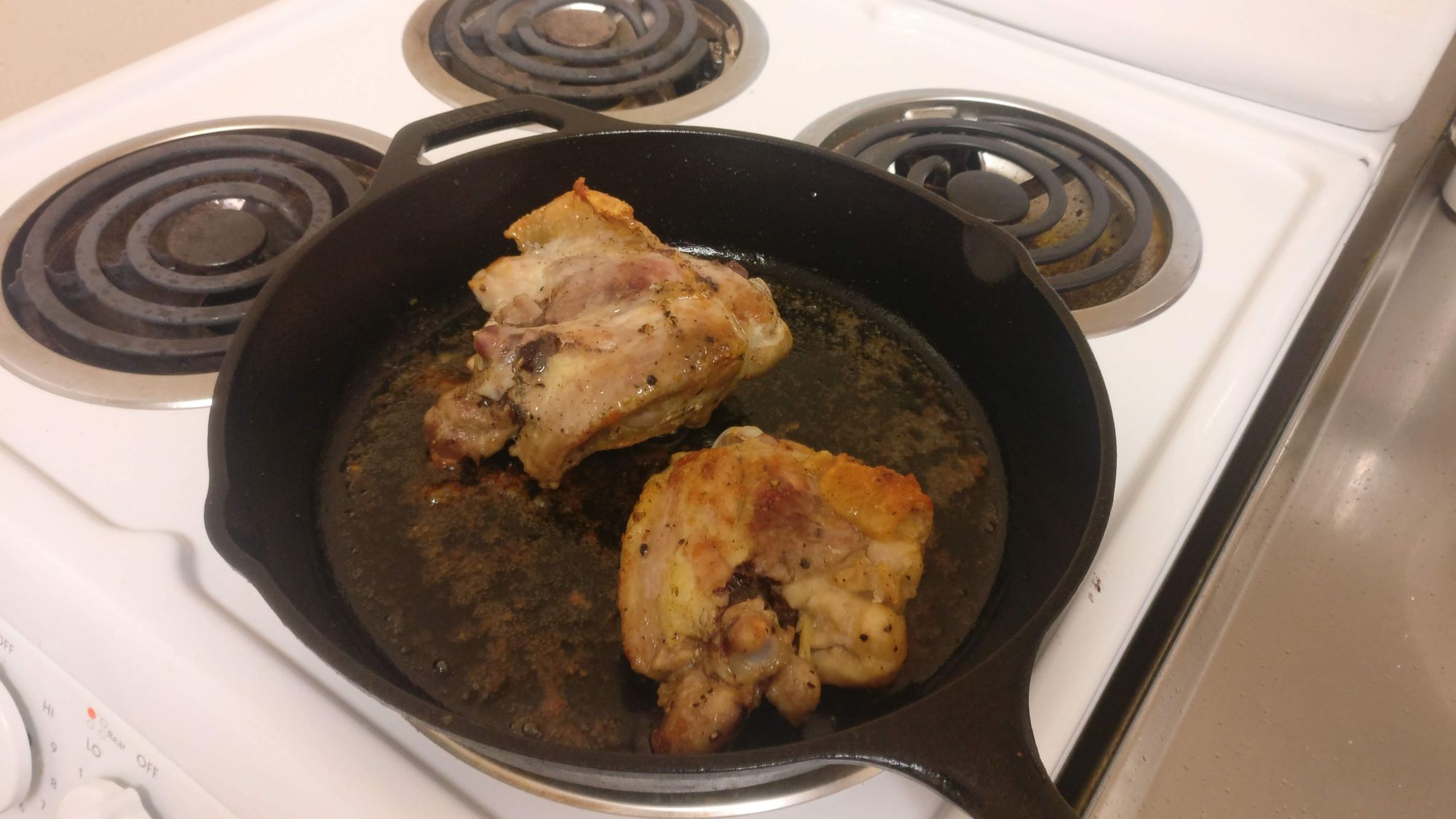 Results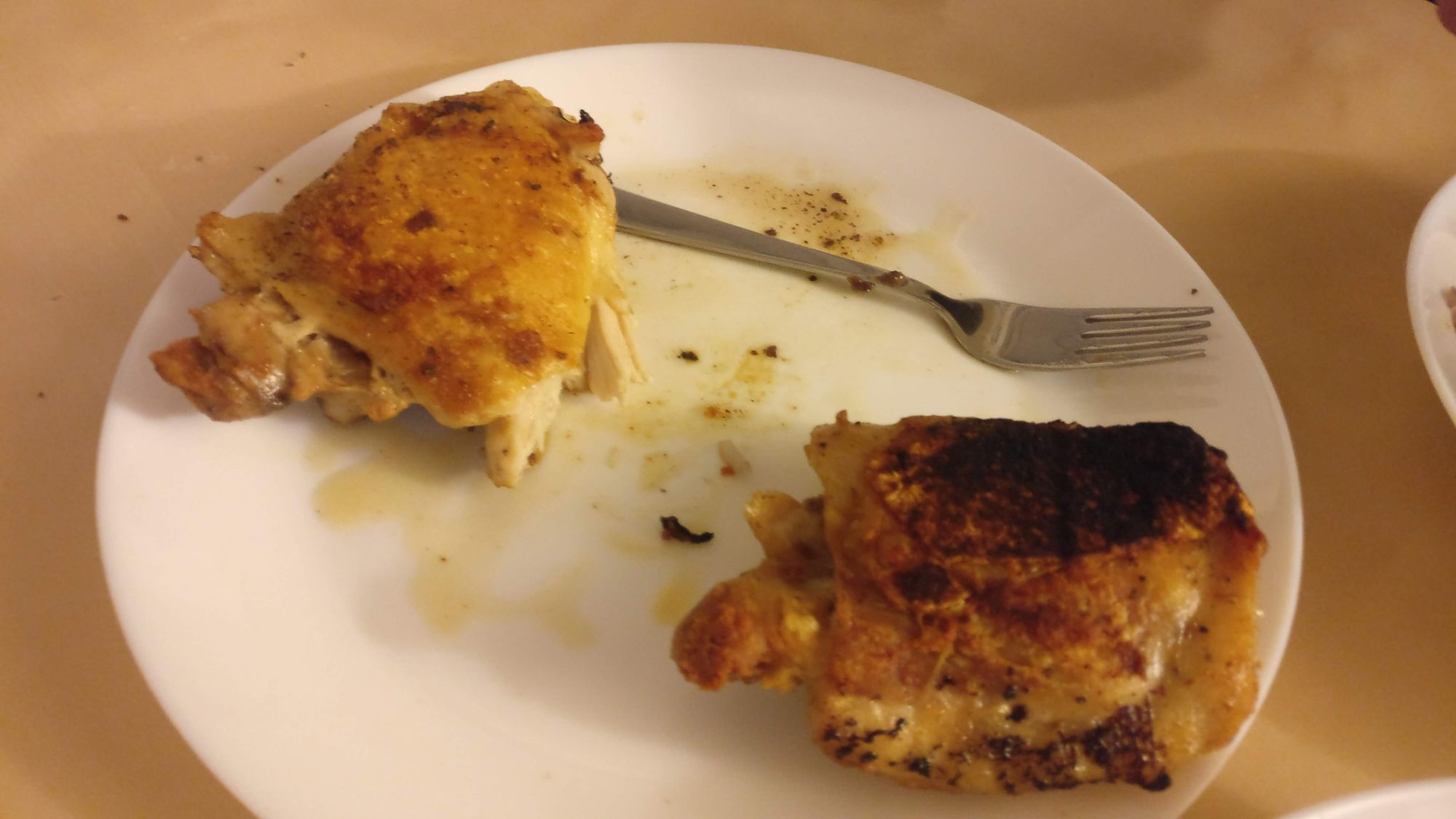 Again, terrible picture, but you need to try this. Super moist, flavorful, simple, and just so, so good.