Papaya Bars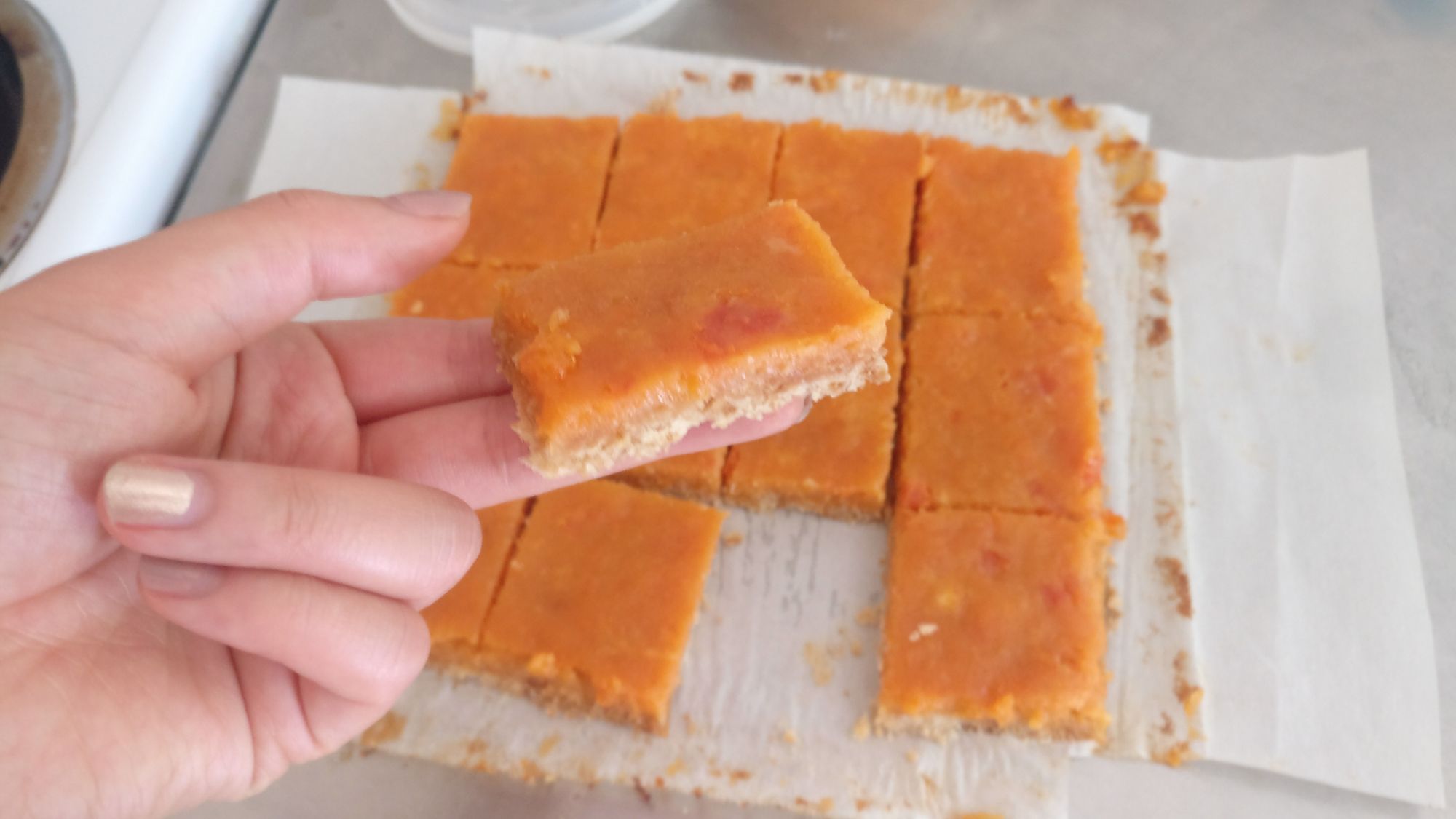 Fun story--I used to hate papaya when I was younger because I thought it was so disgusting. A lot of this was due to the way I was forced to have it...my mother would blend it up and then heat it up, making a disgustingly thick, hot, goopy and slightly chunky smoothie. She said it'd be good for my skin, ugh.
Fast forward many years, I had it the way papaya is normally served--chopped up into cubes and served cold, and it was great.
Anyway, I had some cut papaya sitting in the fridge that was on its way out, so I wanted to play with the idea of fruit bars.
---
Ingredients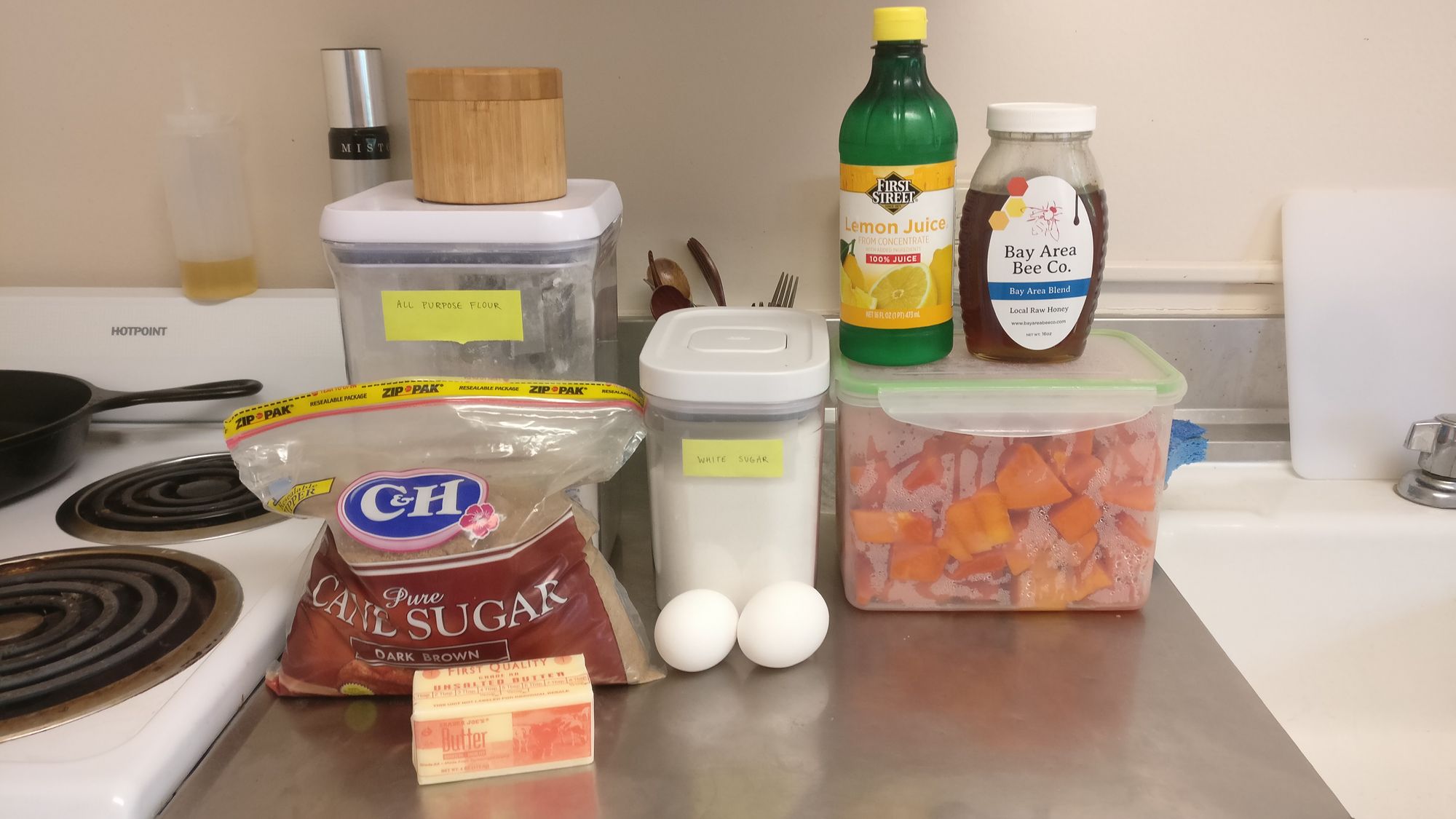 Crust
3/4 cup all-purpose flour
1/4 tsp salt
2 tbsp dark brown sugar
1/4 cup diced cold butter
Filling
1/2 cup sugar
1.5 tbsp all-purpose flour
1/4 tsp salt
1.5lb papaya (makes 3/4 cup blended papaya)
2 eggs
2 tsp lemon juice
2 tbsp honey
Methodology
Preheat the oven to 350F.
Combine the crust ingredients--flour, salt, dark brown sugar, and butter--in a bowl.
Mix it with your hands or a fork until you get crumbly sand bits. They should clump together when you have some in your hands and make a fist.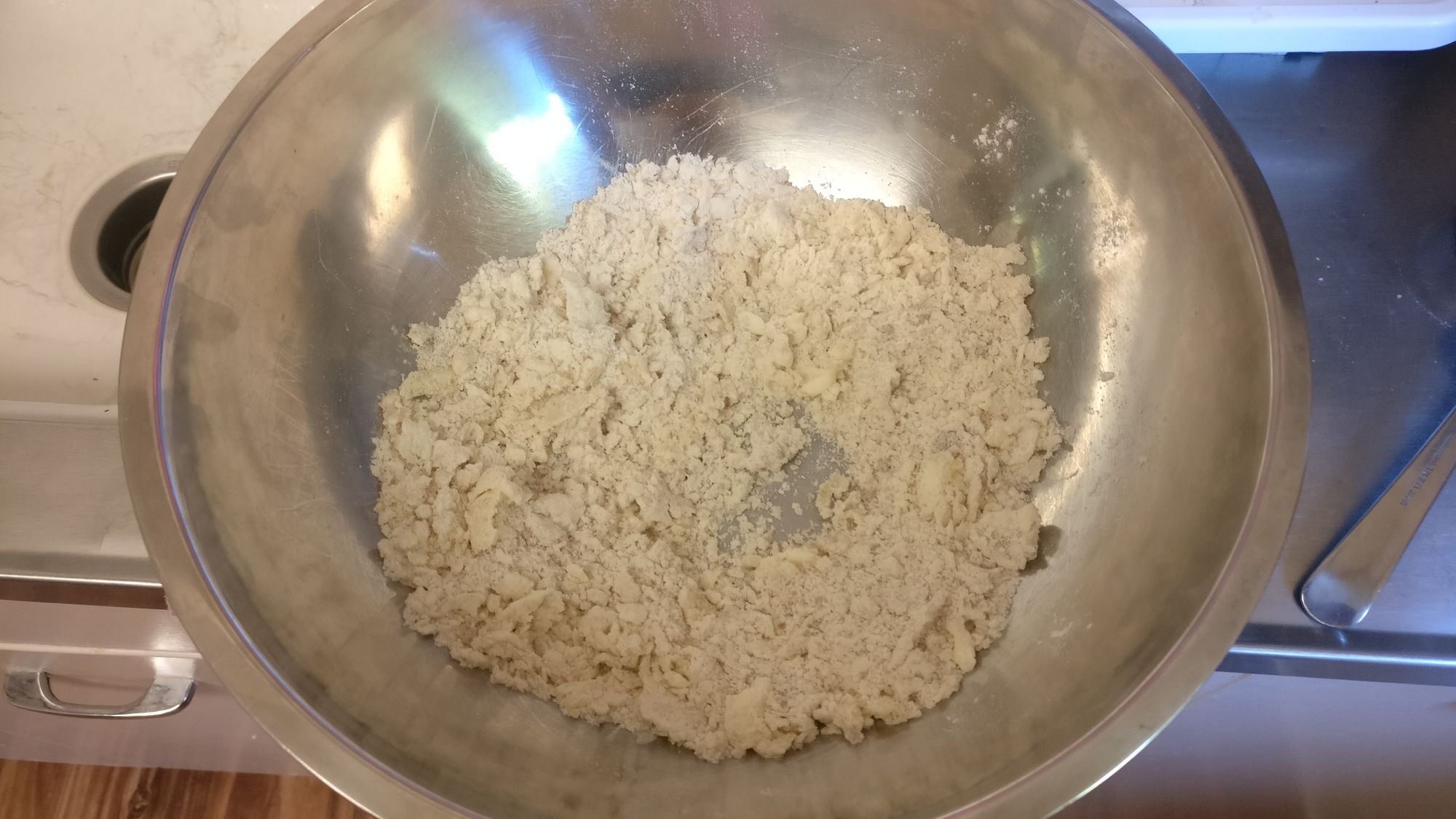 Line a 8x8 with parchment paper.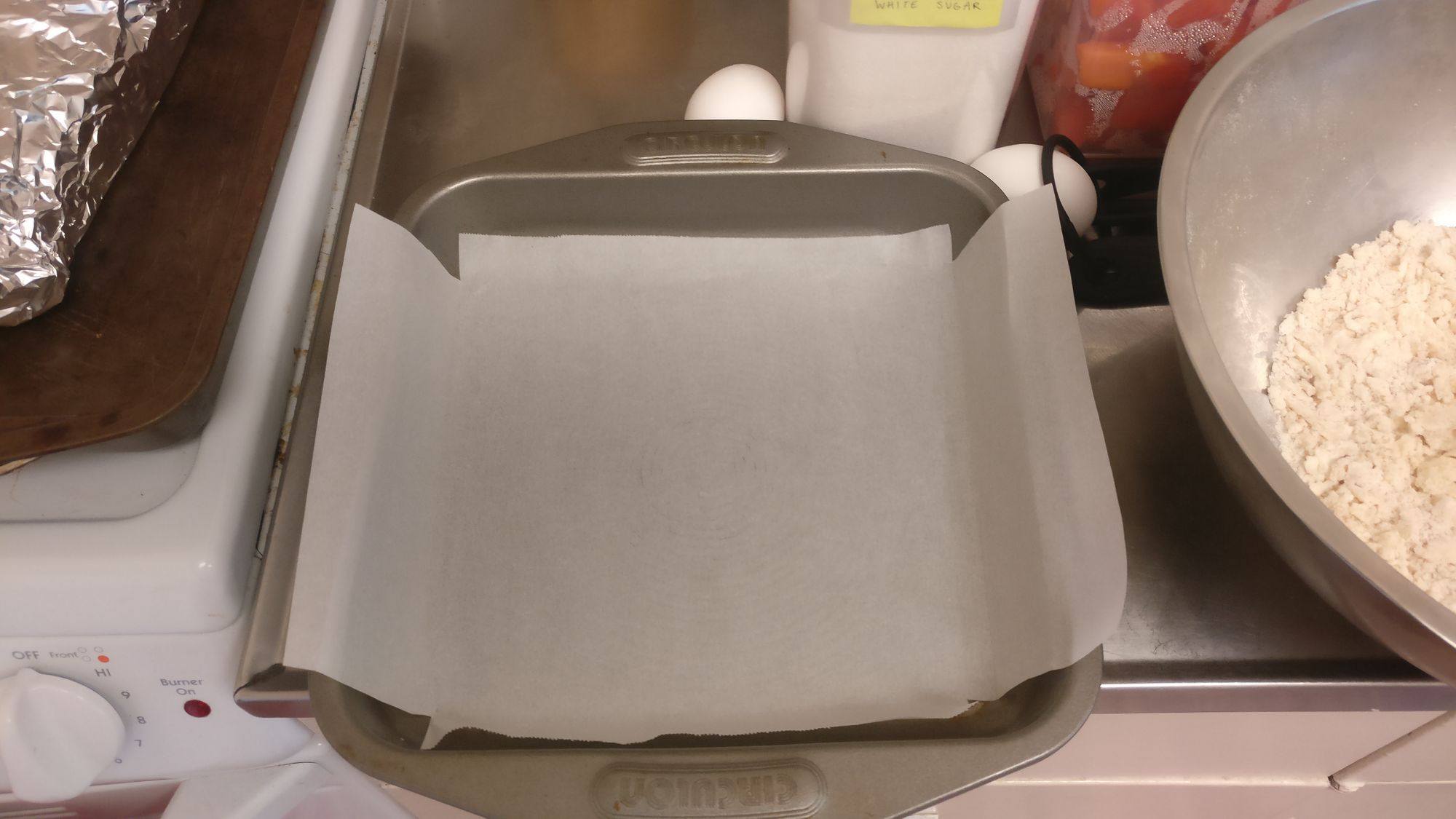 Pack in the crust to get an even layer and put in the oven for 15 minutes.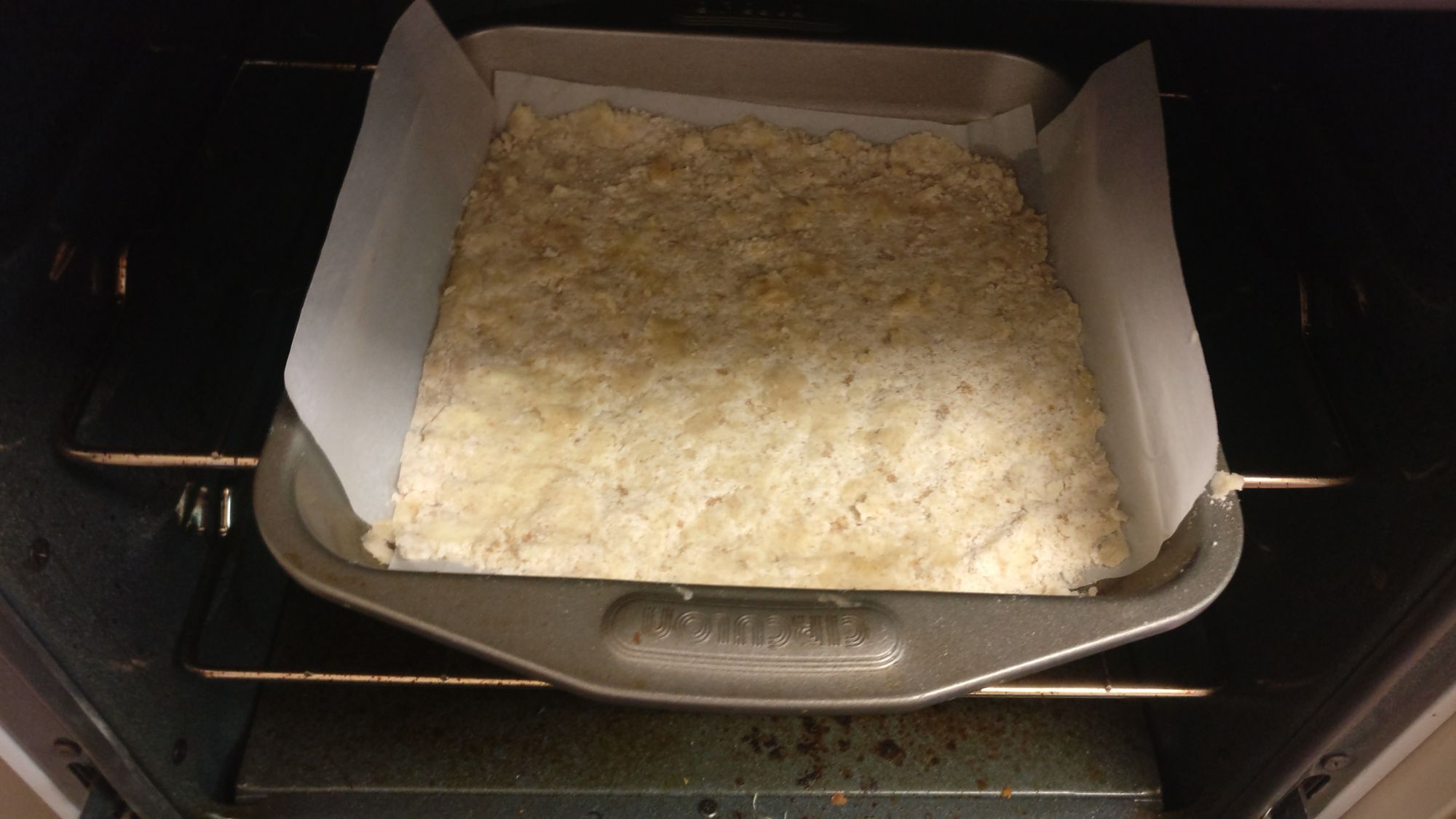 In a blender, add the papaya to turn it into a puree.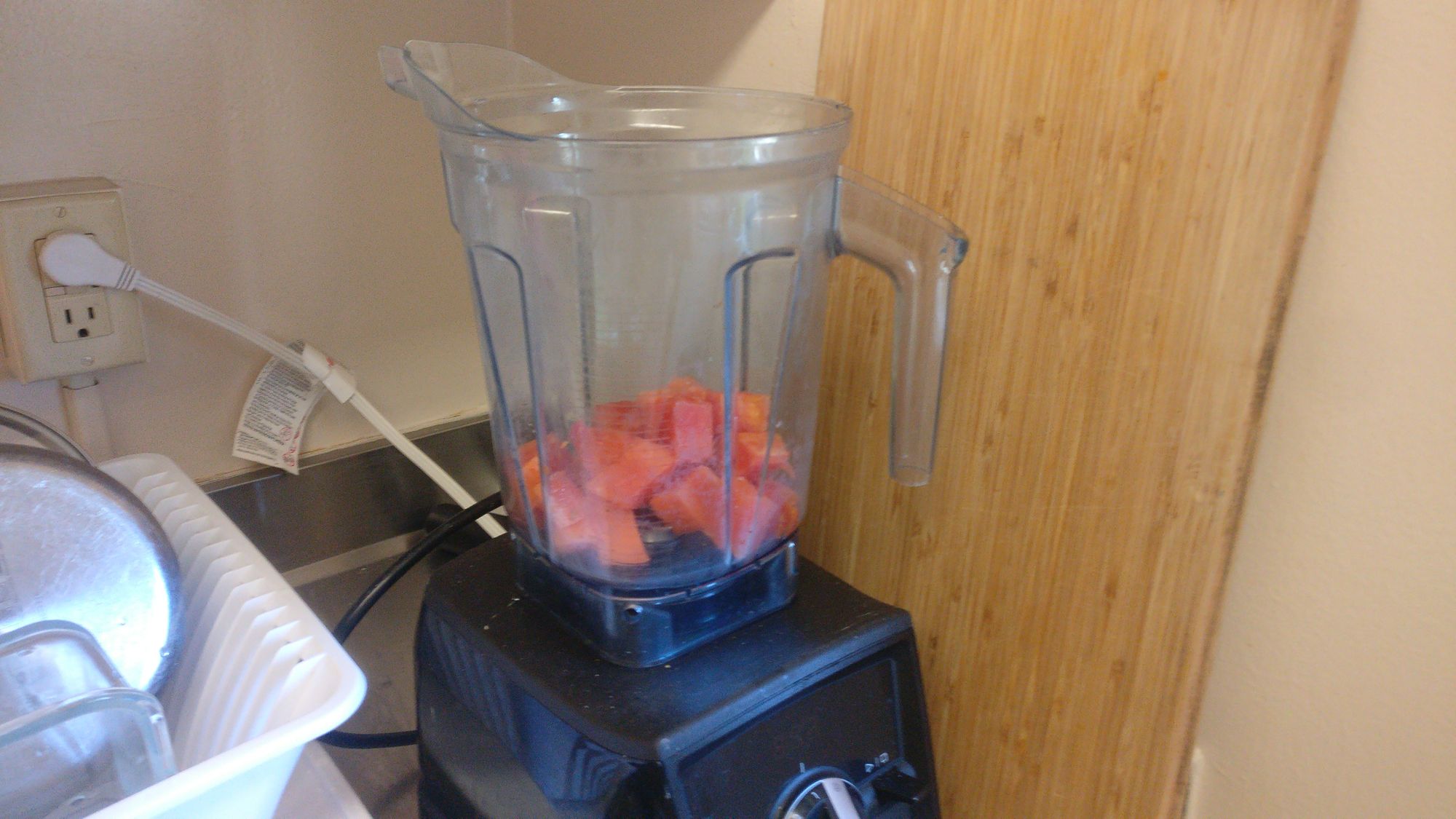 Once you have the puree ready, combine the filling ingredients--sugar, flour, salt, papaya puree, eggs, lemon juice, and honey--in a bowl.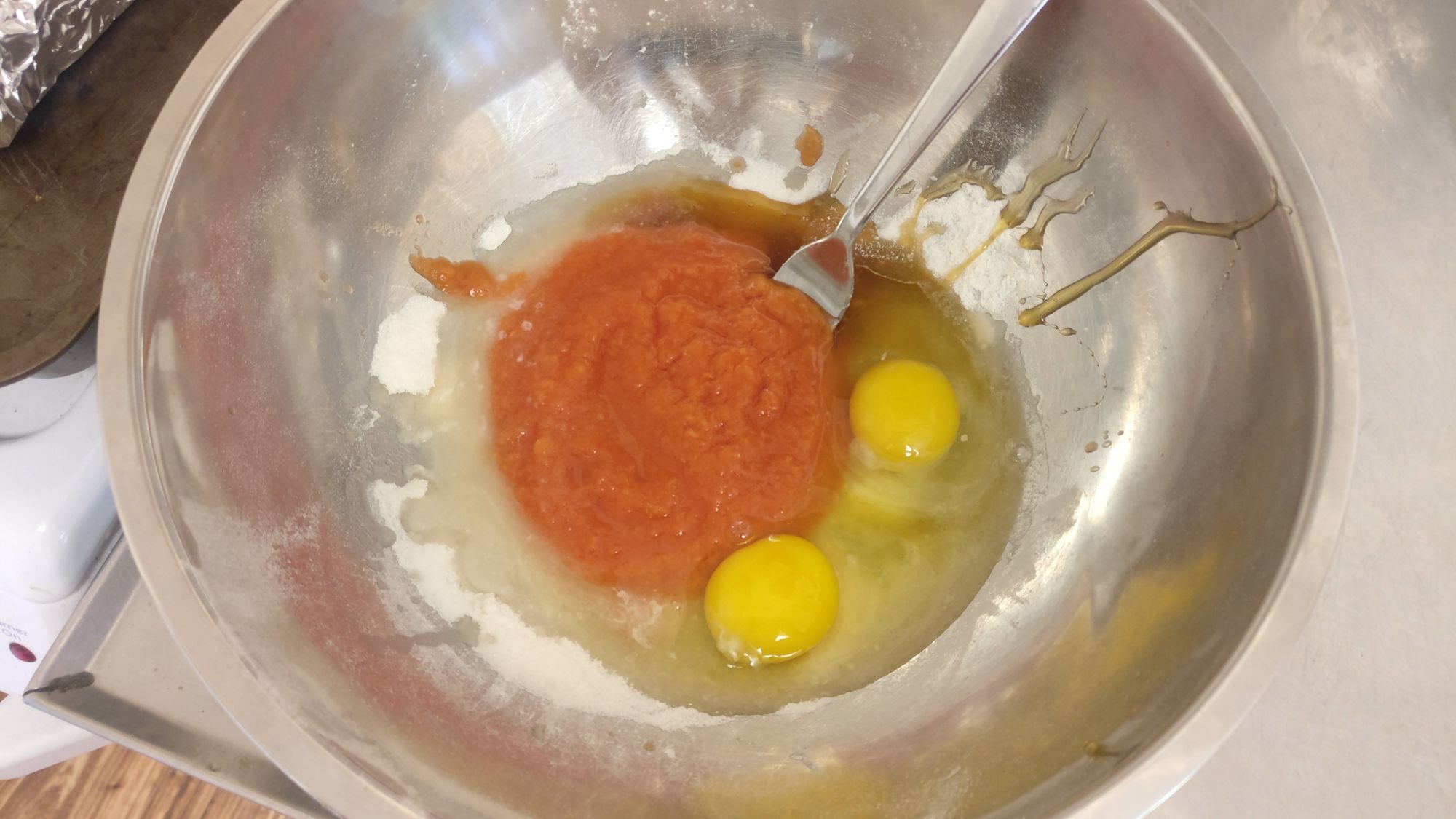 When the crust is done baking, pour the filling mixture over top.
Pop it back into the oven for 20-25 minutes or whenever it looks set. Let the pan cool until it reaches room temperature.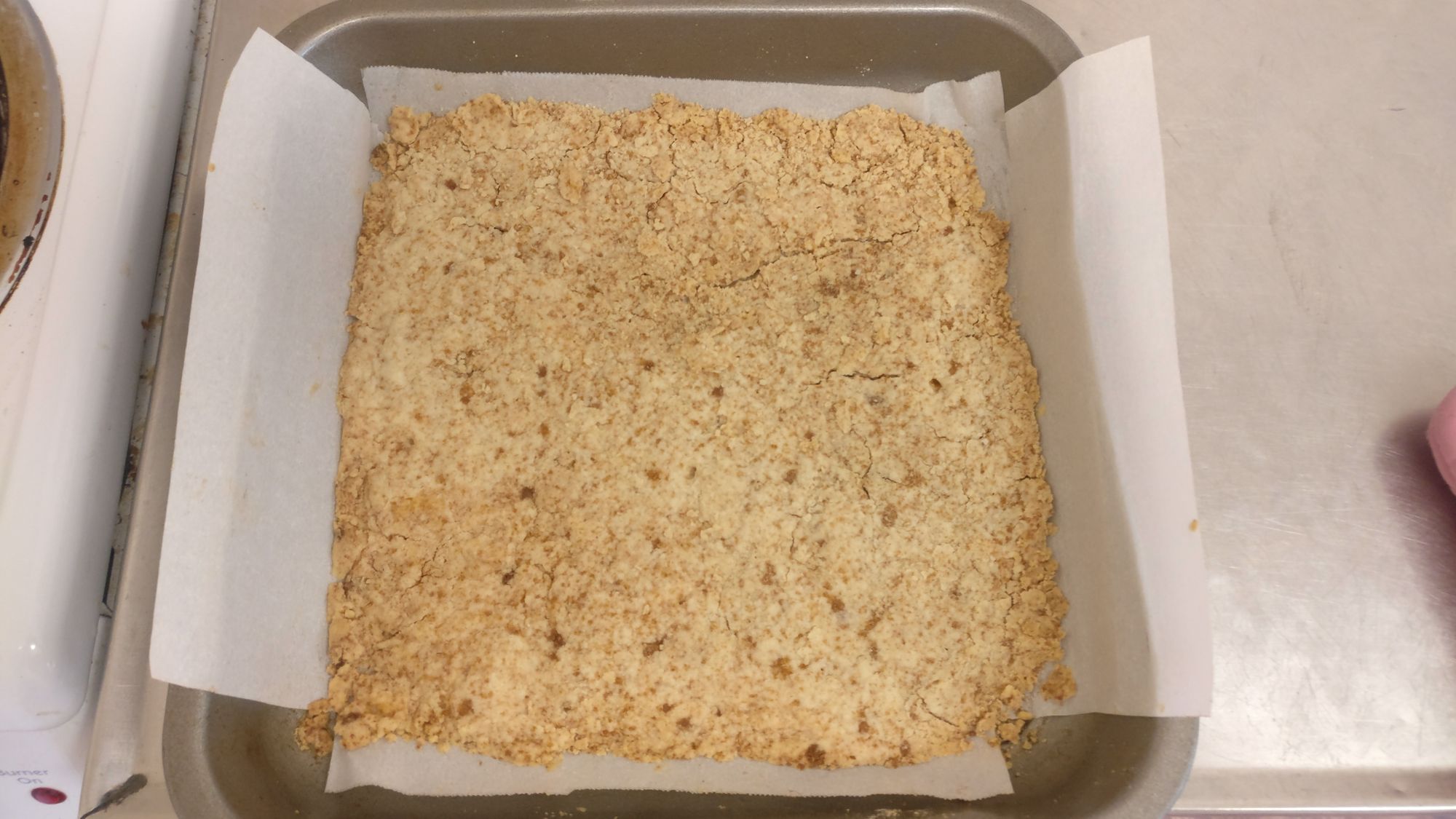 Slice up and eat! Optionally, top off with some powdered sugar.
Results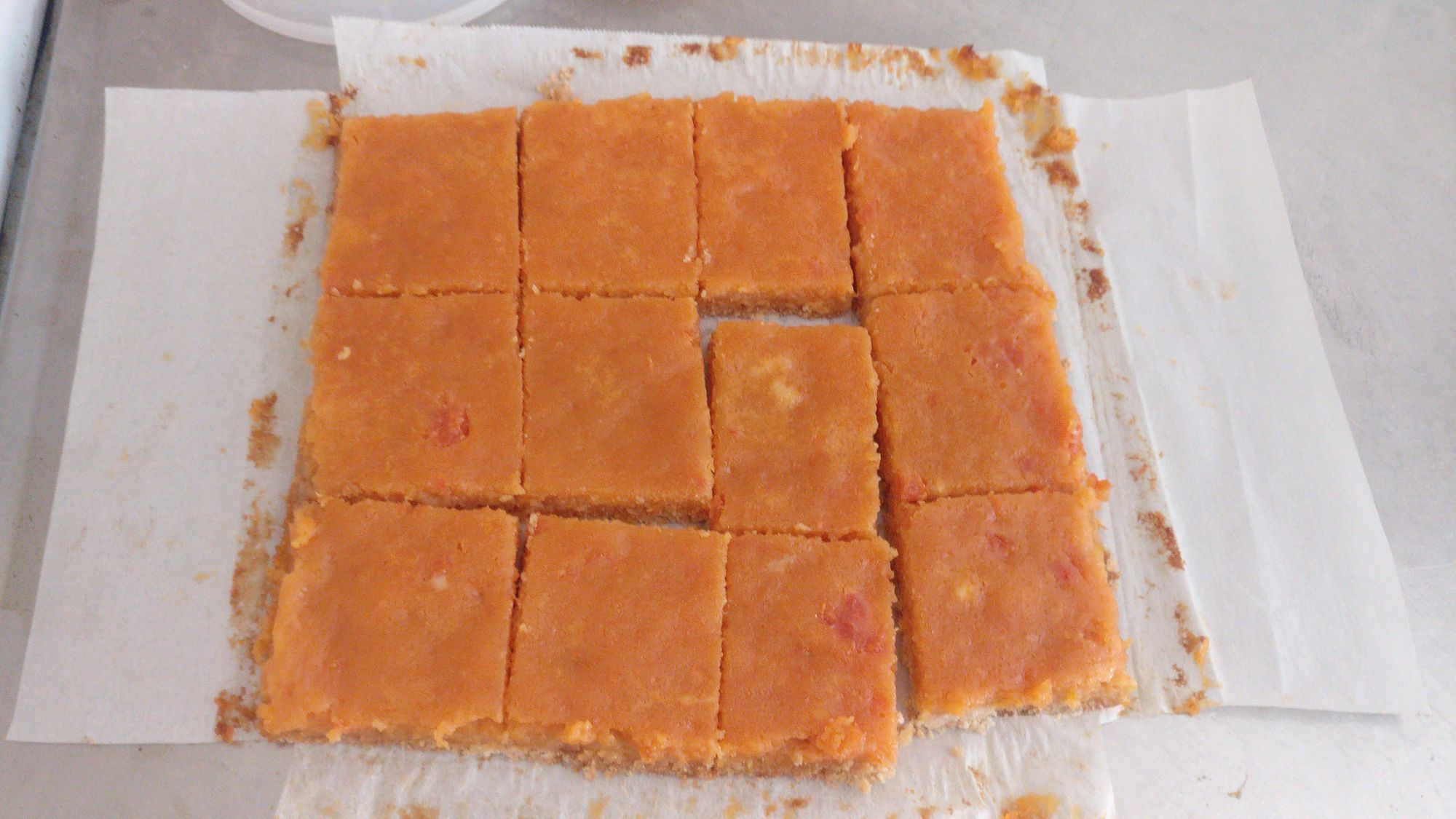 I think my pan might have been too big because these bars turned out super thin. I'd double the crust mixture for sure to add some more stability.
Despite that, you'll be a fan if you love a good sweet and salty combo because you could definitely taste the salt in the crust, which went well against the sweetness of the sugar/honey/papaya topping.