Peanut Butter Granola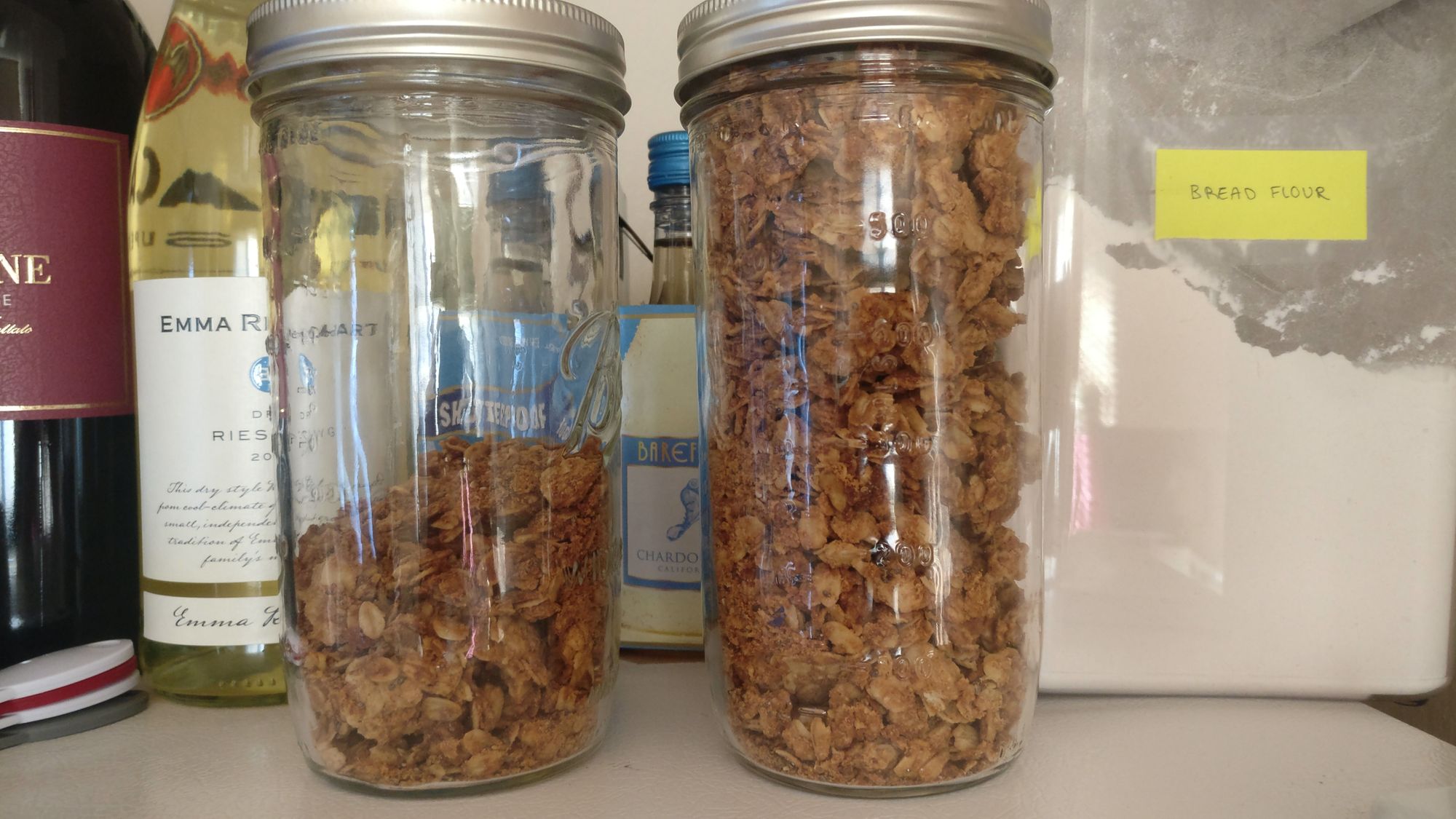 My roommate at CTY in 7th grade introduced me to granola...and I ended up eating it with vanilla yogurt every day for the rest of that summer.
Since then, I've been careful to stay away since it's hard to eat a controlled portion and many of the store-bought granolas have a lot of oils and sugars. This 5-ingredient version does the trick for me and also gives me a way to sneak peanut butter into my mouth, which I'm always down for.
---
Ingredients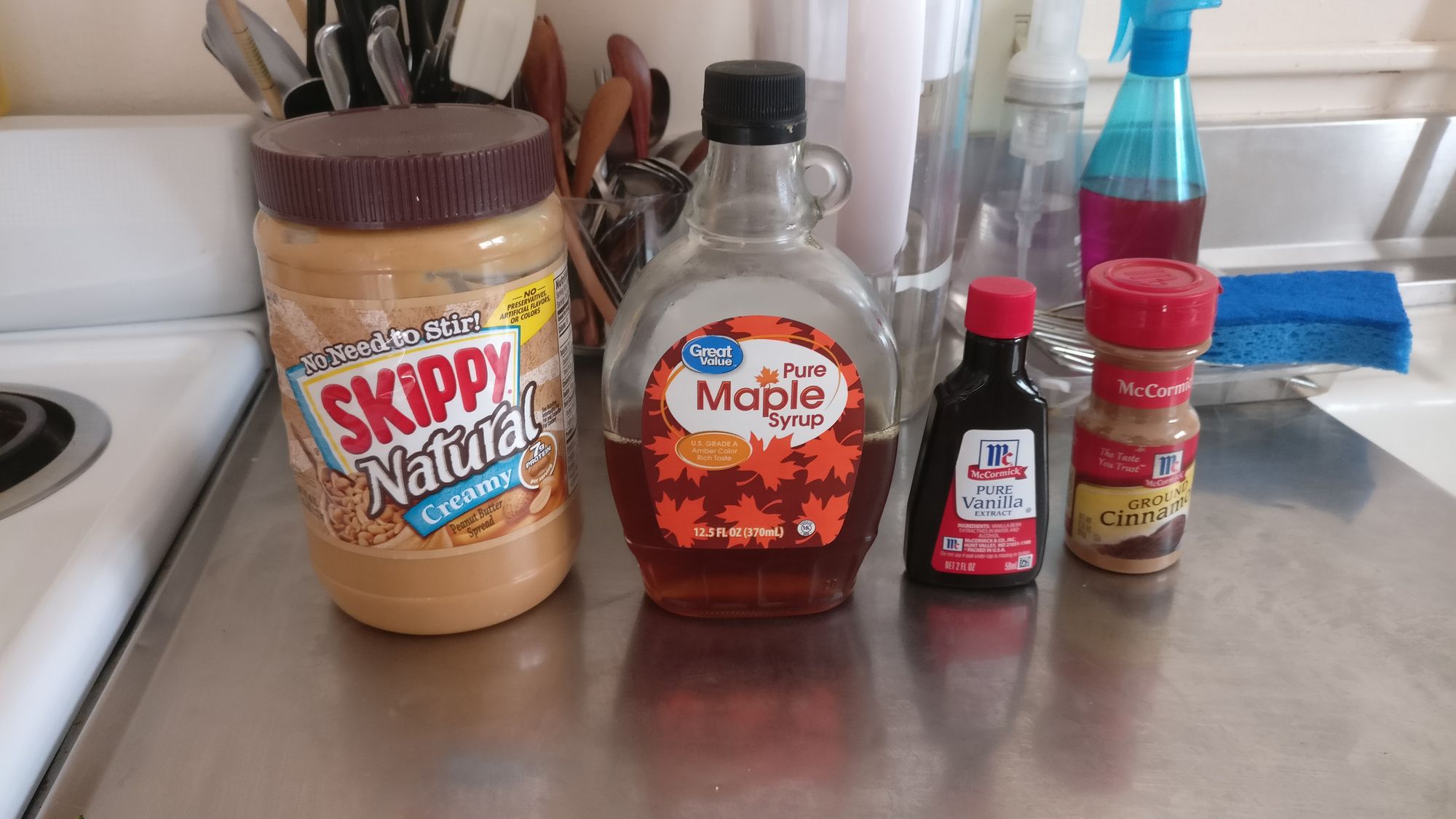 5 cups old-fashioned oats (not pictured, but is the most important thing)
1/2 cup maple syrup (or honey)
1/2 cup peanut butter
1 tsp vanilla extract
1/2 tsp ground cinnamon
a sprinkle of chia seeds or whatever other fun toppings you like--slivered almonds, peanuts, hemp hearts, puffed rice, ...
Methodology
Preheat the oven to 300F.
Combine the peanut butter and maple syrup on the stove.
(Check out this cool measuring device my best friend sent me! It's like a syringe, so it makes it so easy to push out sticky stuff like peanut butter or syrup, instead of leaving much of it left behind in a measuring cup.)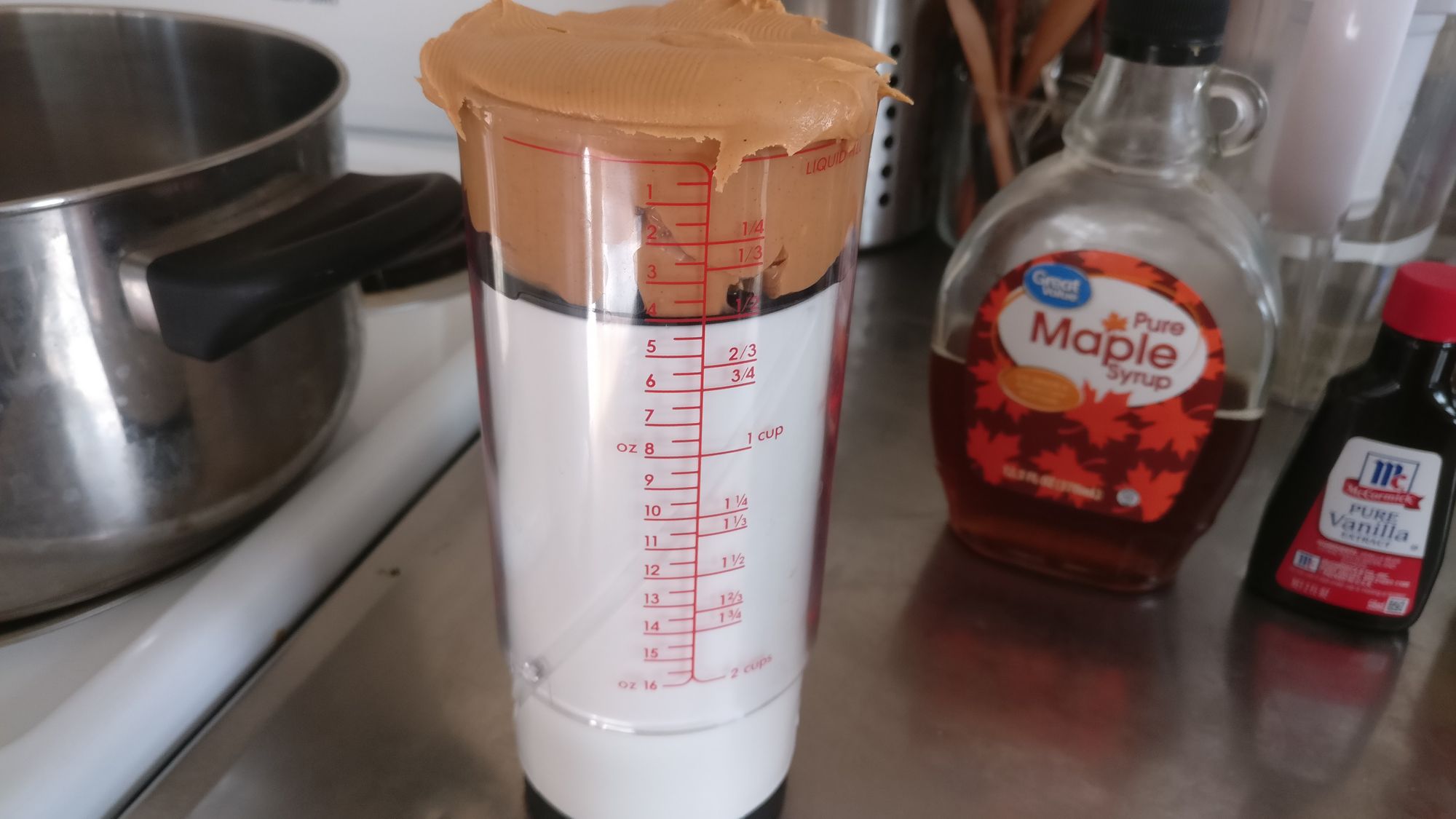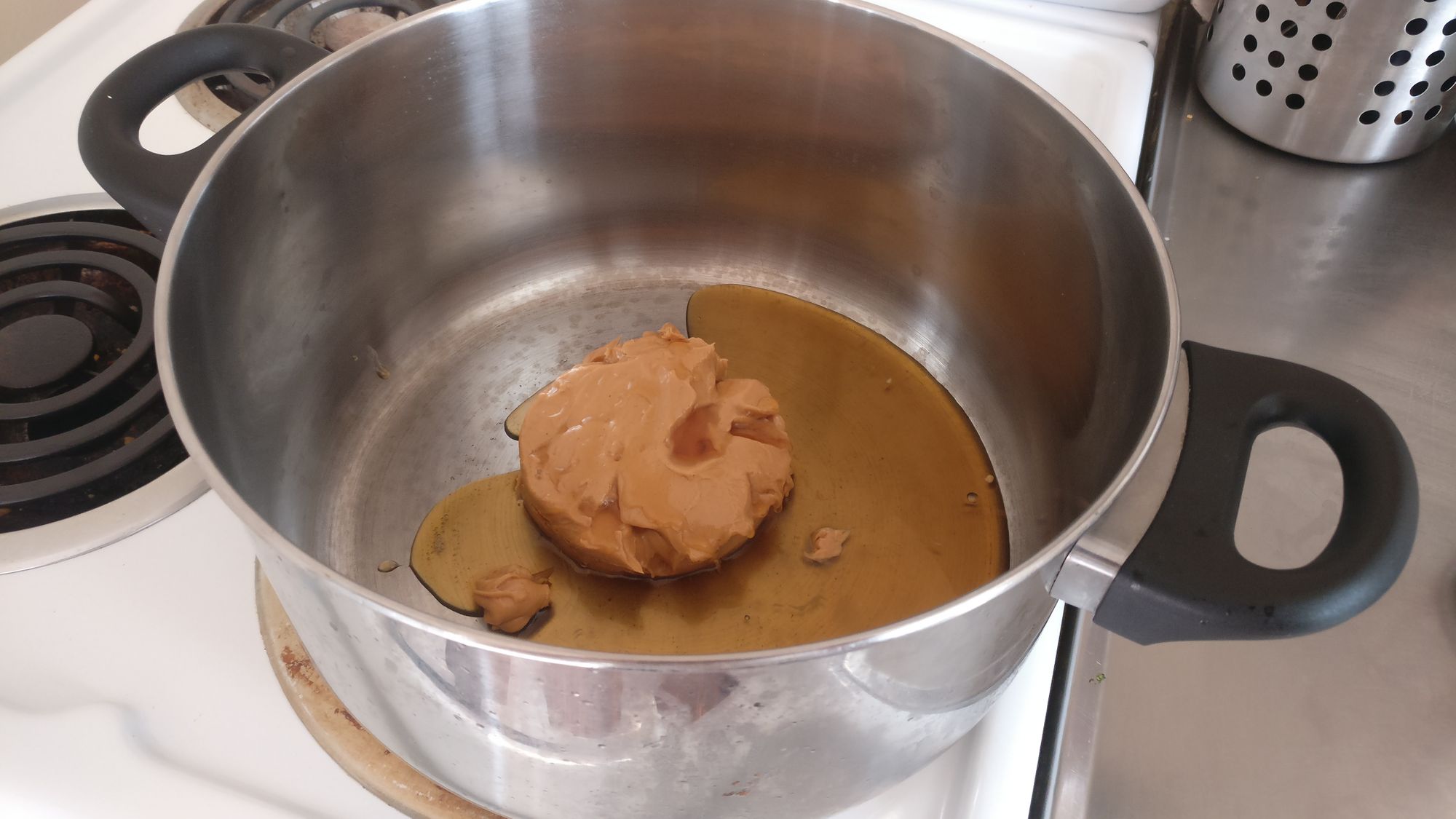 It'll look funky at first and like the two components don't want to mix...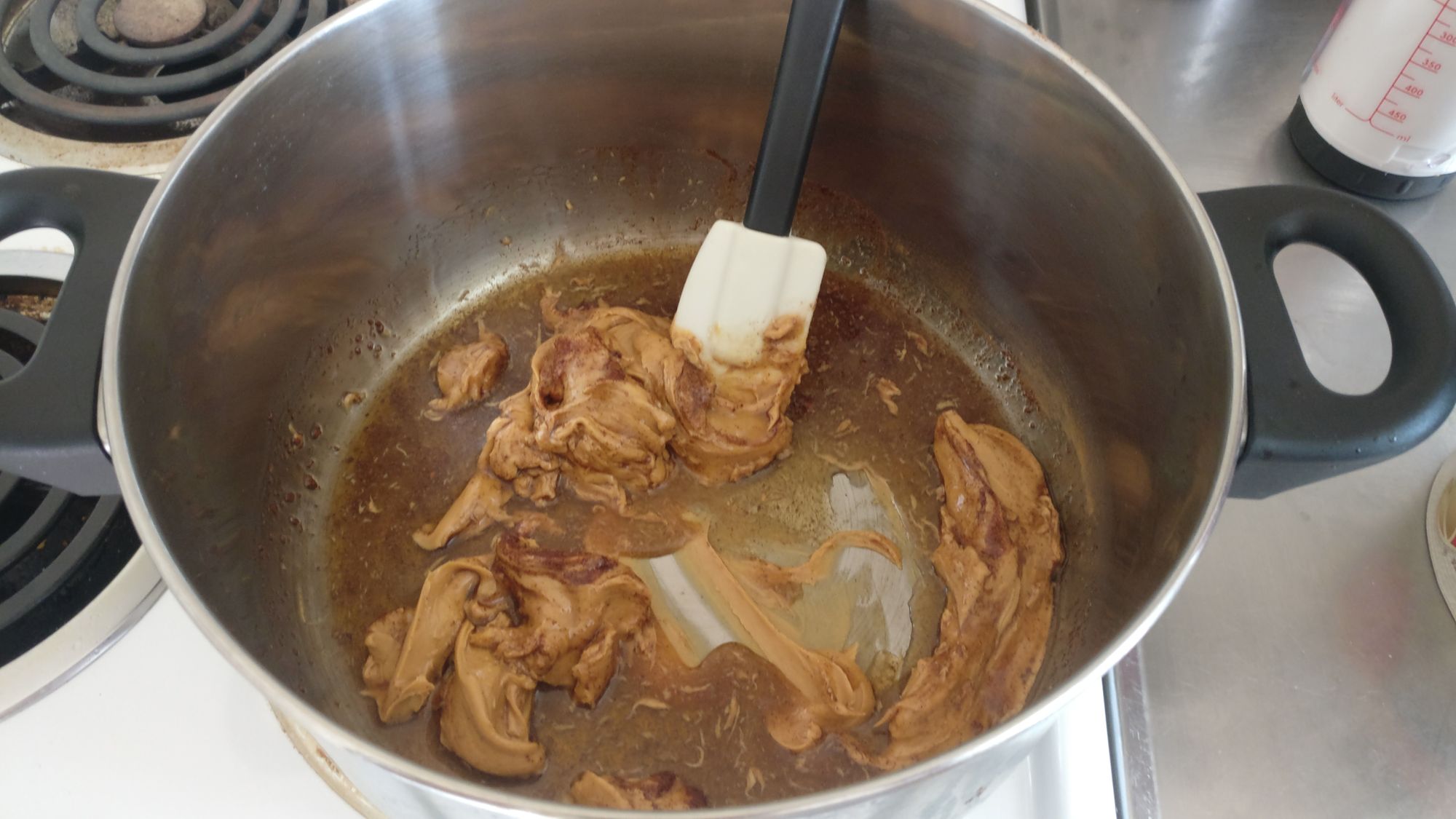 ...but it'll get there. They'll be friends soon.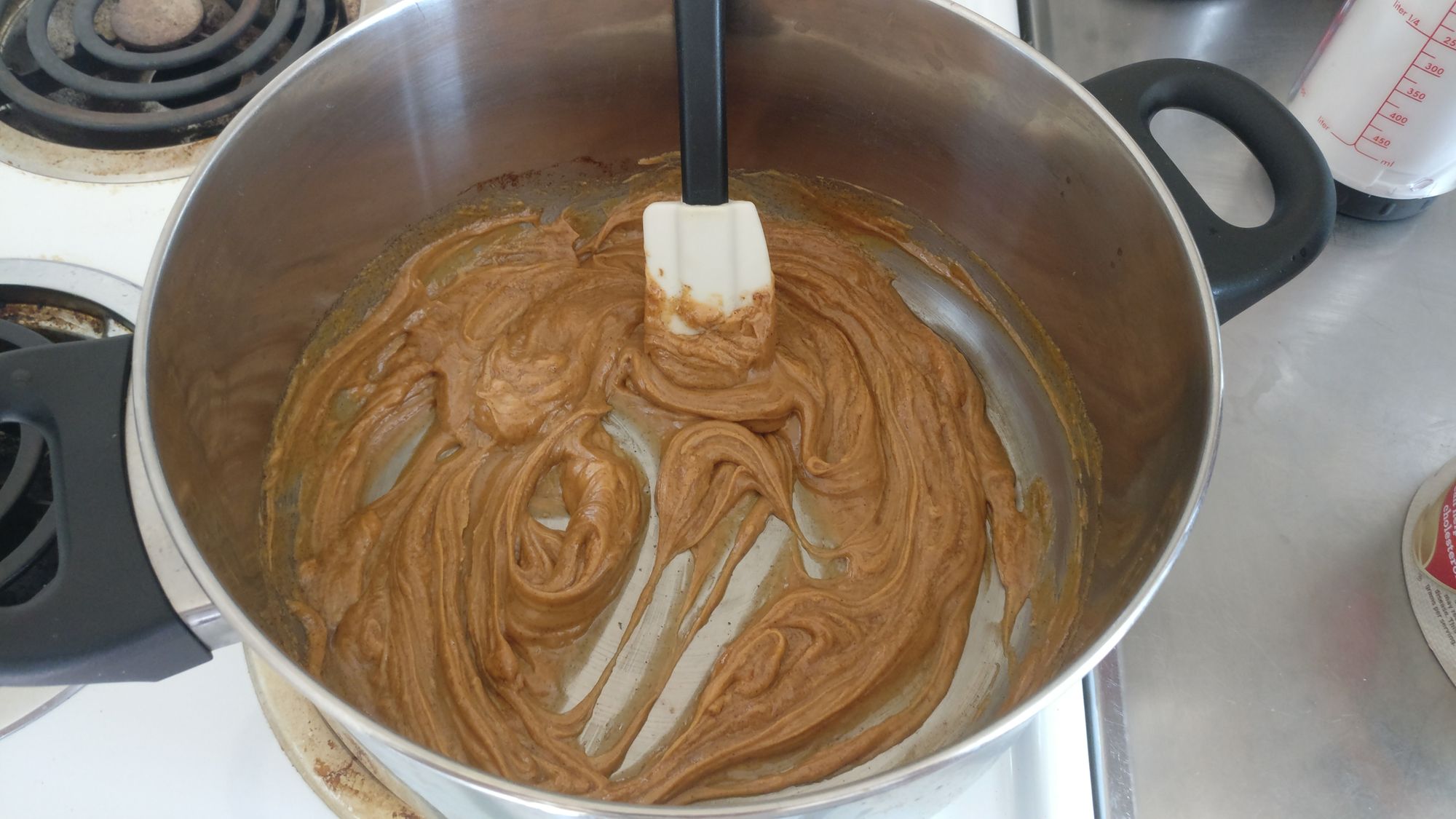 Add the oats, vanilla, cinnamon, and any toppings. Combine.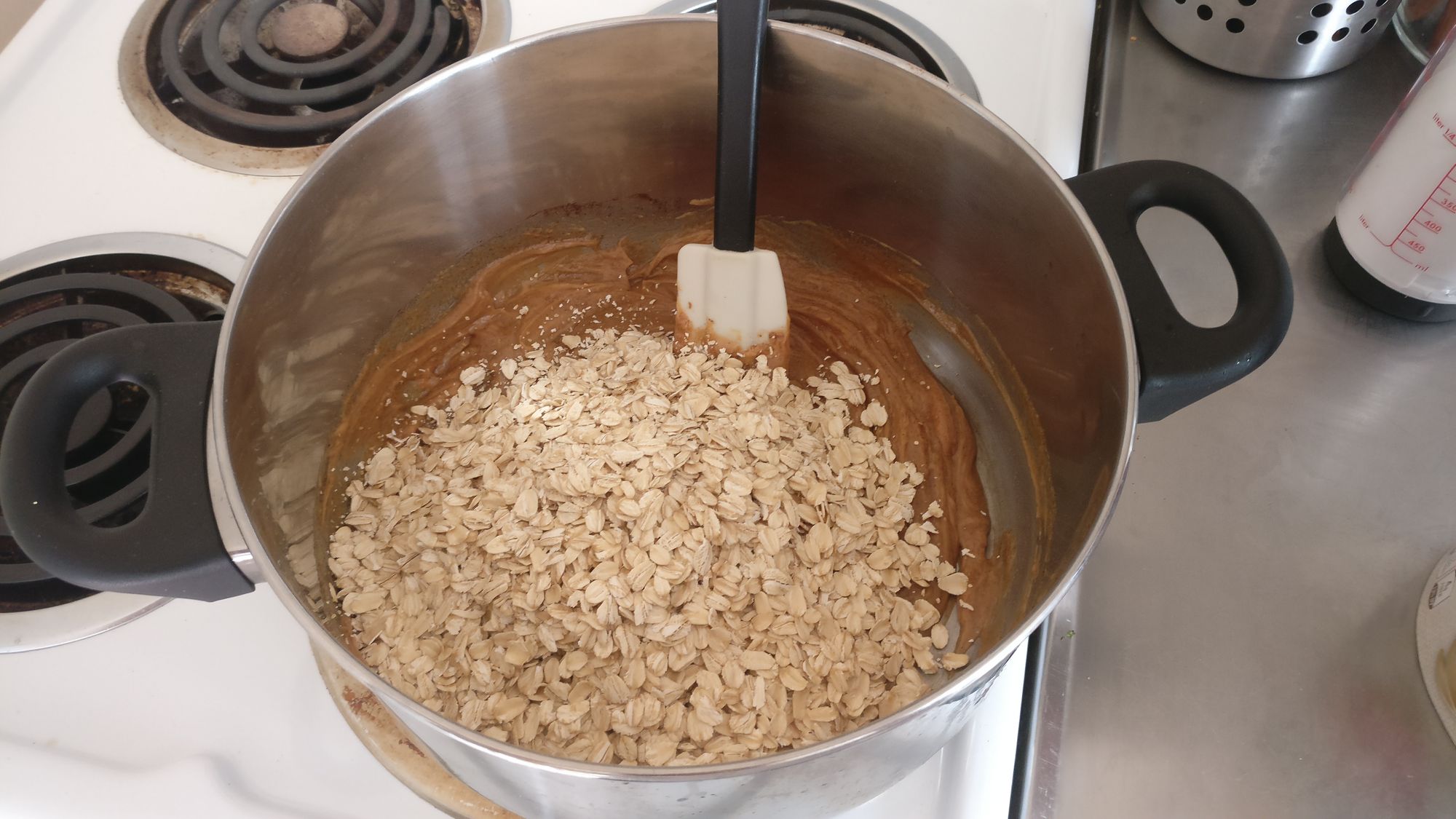 Spread the mixture on a baking sheet.
I like my granola pretty chunky and less crumb-like, so i push it down into a thin block to break up later.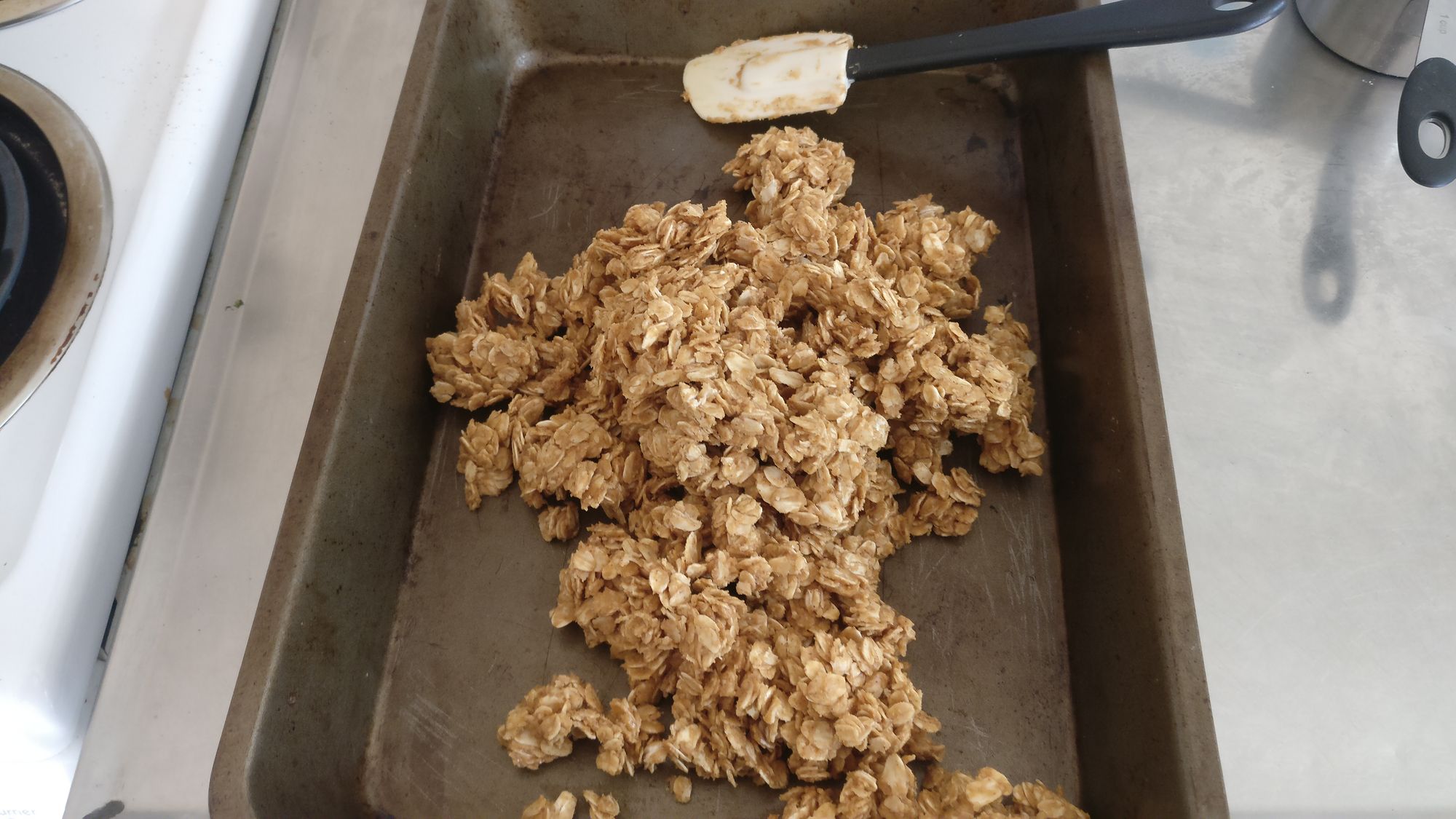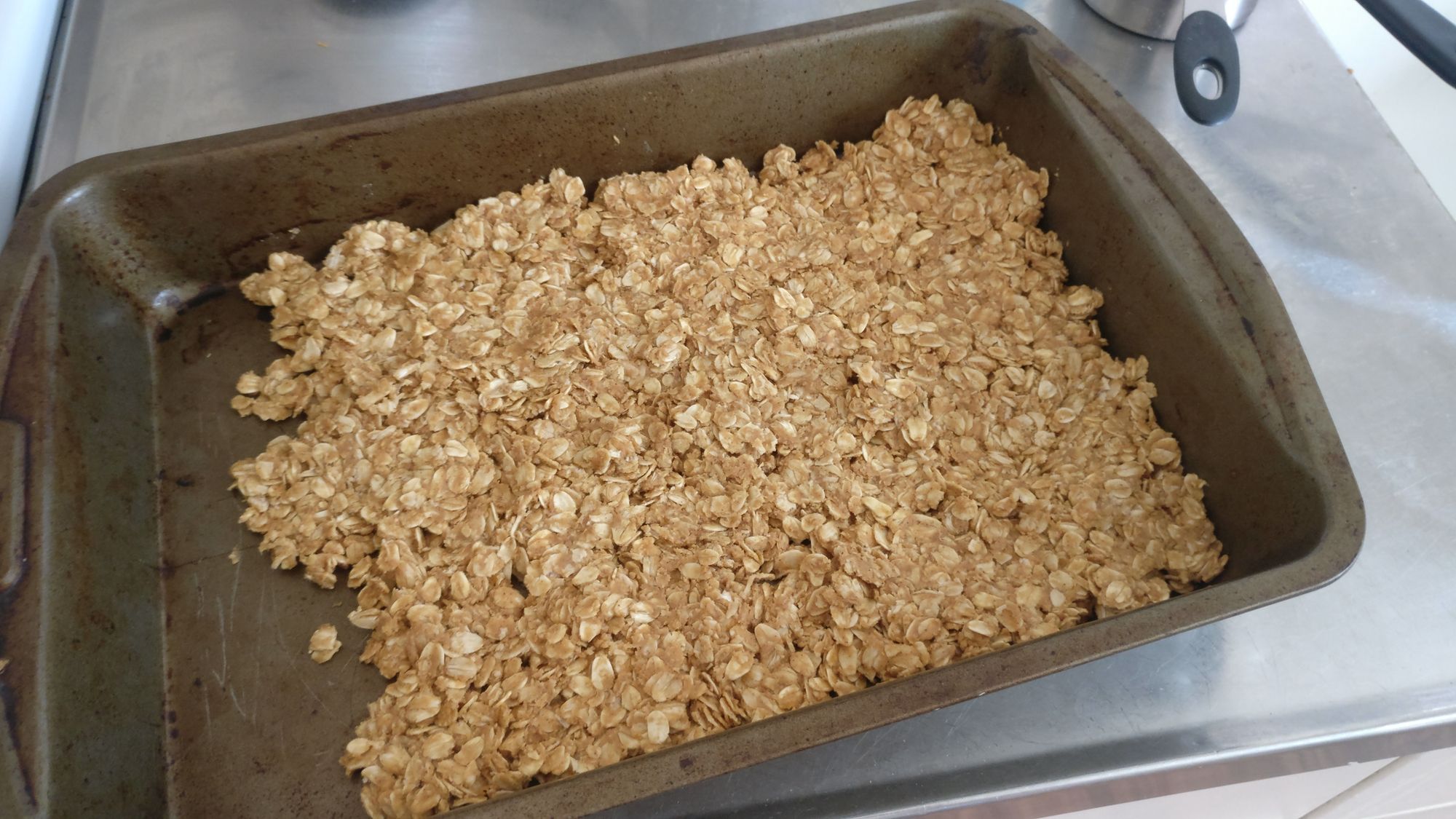 Bake for 30 minutes or until golden brown. Allow to cool completely before breaking up into chunks.
Results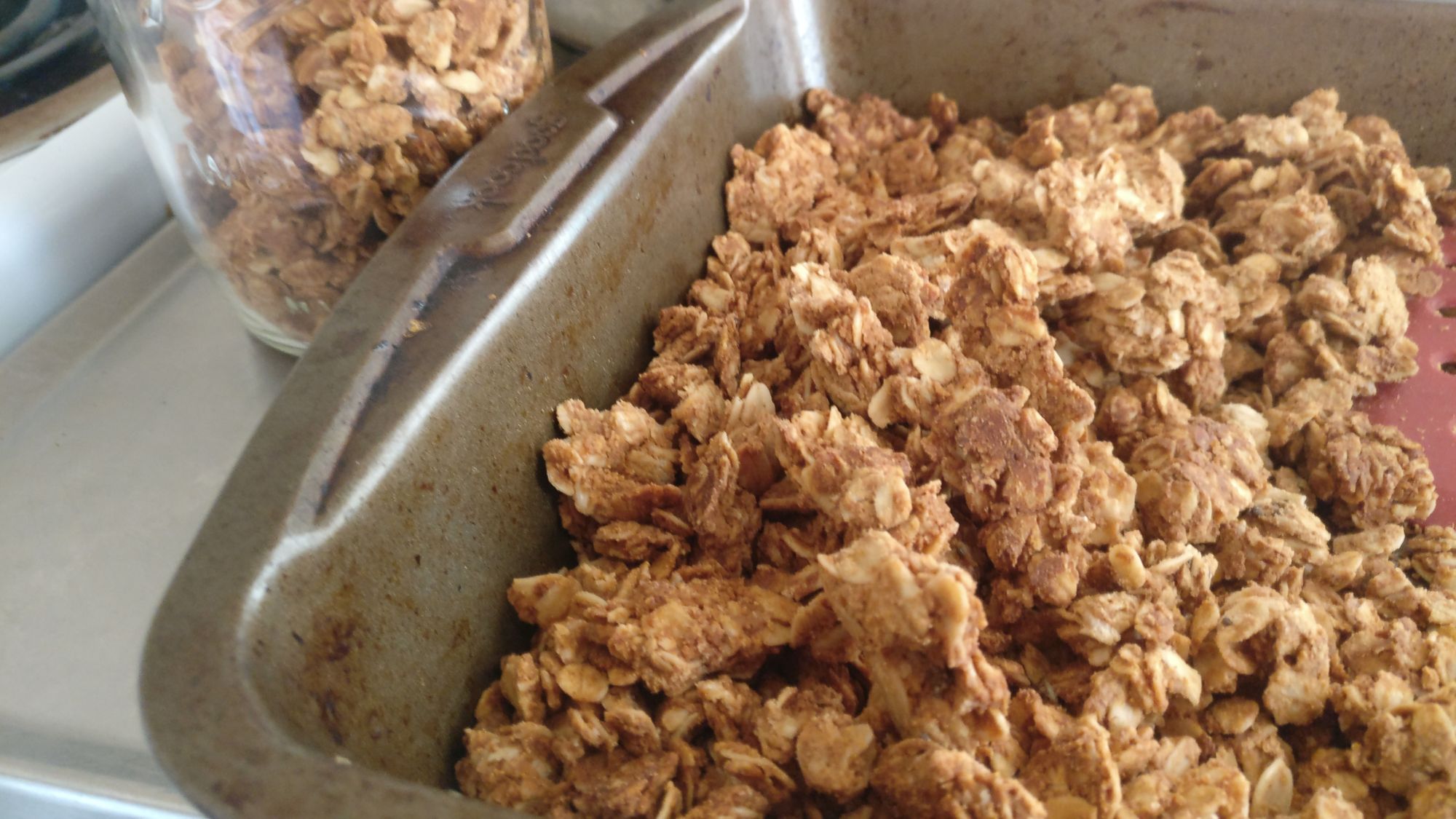 The apartment smells amazing after baking this.
I've made this twice so far (been experimenting with some other granola recipes, but I'll come back to this one soon), and I love having it with almond milk. The peanut butter is strong, and it really makes you crave that liquid...kind of like when you wash down a PB&J with milk.
A small bowl is filling enough, and this amount lasts me about two weeks!