Penne alla fermented beans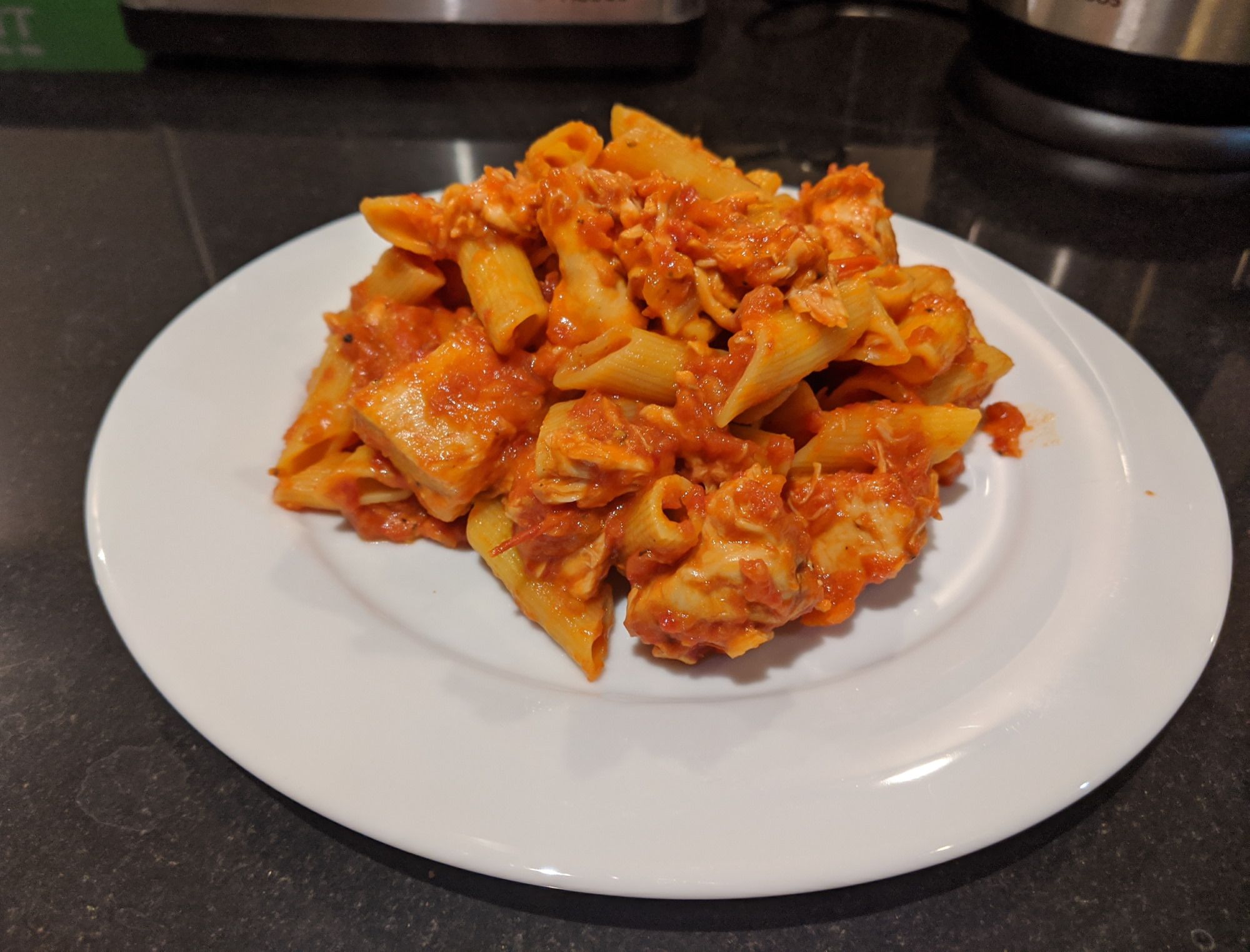 I have been stuck in self-isolation for a few weeks now without access to a wide variety of food, so I've been experimenting with different ways to prepare pasta and tomato sauce. This recipe is my current favorite way to prepare pasta and tomato sauce. There are two secret ingredients in this recipe: doubanjiang sauce, which is made from fermented beans, and TJs ghost pepper flakes which Jess gave me from California.
Ingredients
580 g chicken breast
2 cans of chopped tomatoes
one spoon of Doubanjiang/Toban Djan/Chilli Bean Sauce
black pepper
ghost pepper
4 slices of cheese
300 g penne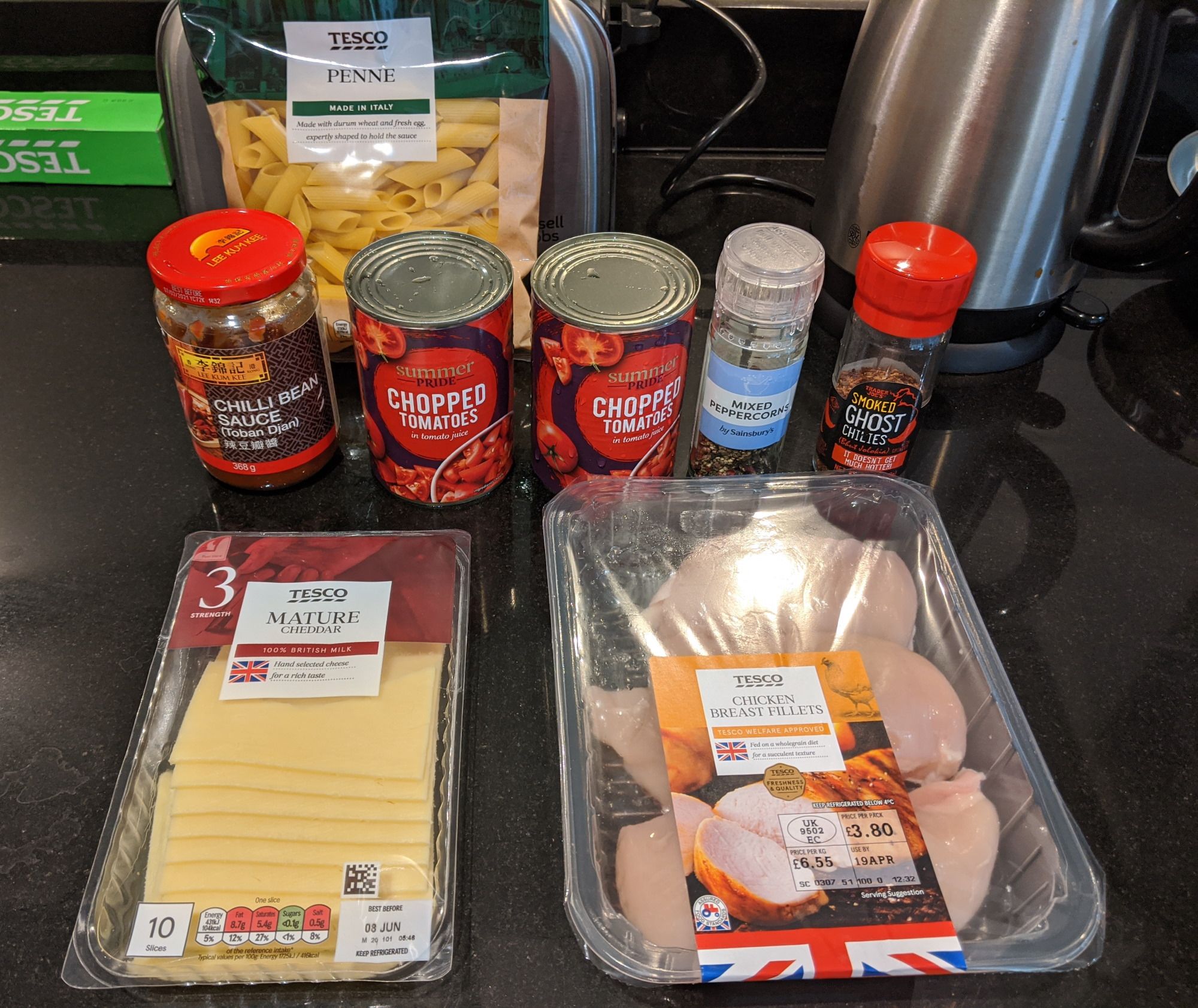 Note that salt is not needed here, as the doubanjiang is really salty.
Methodology
This is quite simple. First, empty the cans of tomatoes in a pot and add one spoon of doubanjiang, a generous amount of black pepper, and a very small amount of ghost pepper flakes. The parsimonious quantity of ghost pepper is critical here: my stomach was in pain when I added too much in the first iteration of this recipe. Turn the stove on medium heat to reduce the sauce into a thicker mixture – for me, this took about 1.5 hours.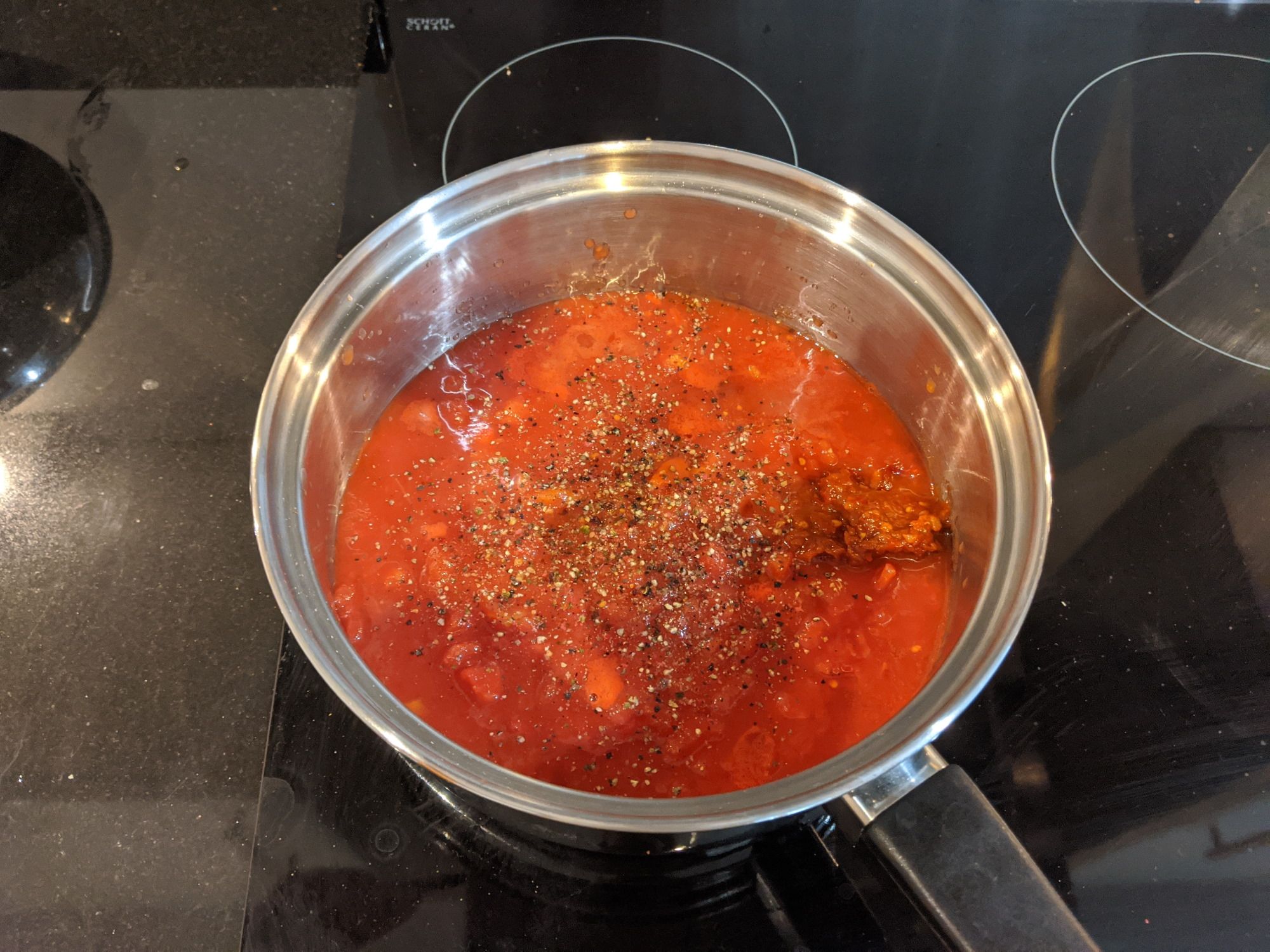 While the sauce is reducing, cut the chicken breast into cubes and add it into the sauce so that it cooks. Ideally, one would cook the chicken on a pan separately and add it into the sauce at the very end to prevent overcooking, but I was not ambitious enough to do this and took the shortcut approach.
After the sauce is sufficiently thick, add cheese to the sauce and start cooking the penne. I've learned not to add the cheese too early, or the sauce will burn more easily at the bottom of the pan.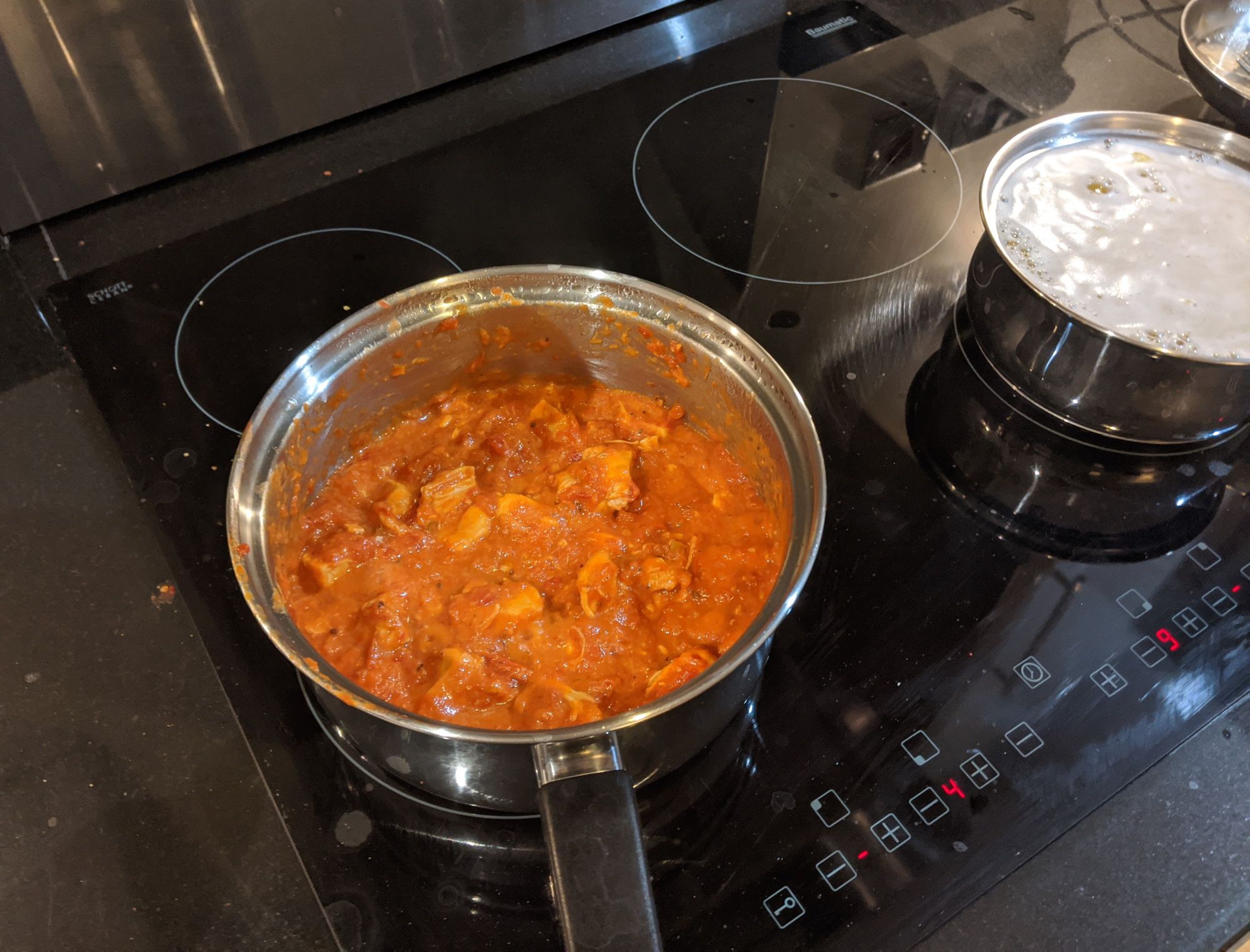 Add the drained penne to the sauce and mix it so that each noodle is sufficnently coated with sauce.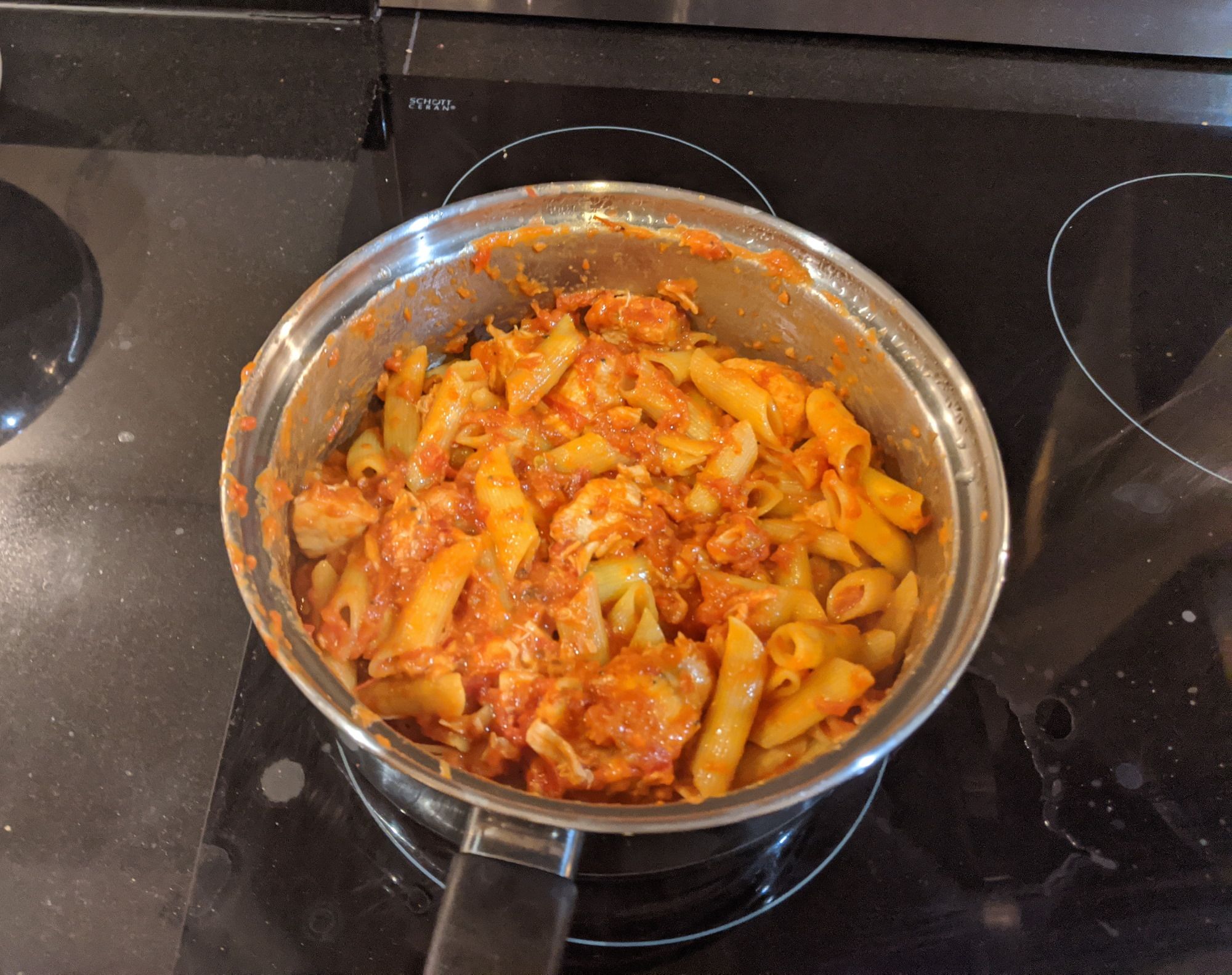 And that's it!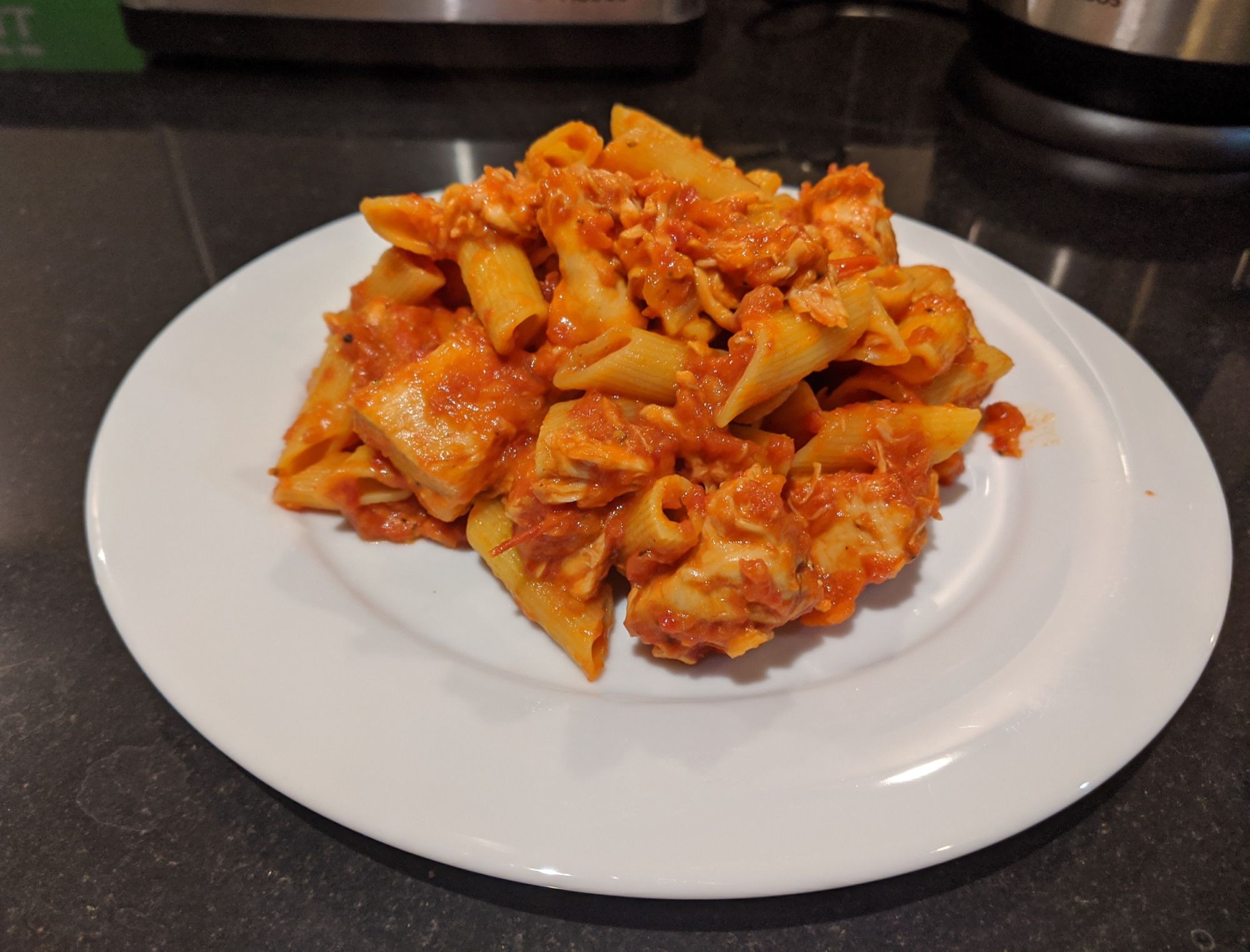 Analysis
The doubanjiang is the star of this recipe. Along with the cheese, it makes the sauce taste really savory, which more than makes up for the low-effort preparation of the chicken in this recipe. I think fish sauce would work well as a substitute for doubanjiang here too. One area of further research could be experimenting with adding ground beef or ground pork to the sauce to make it even more savory.