Pie Crust Cookies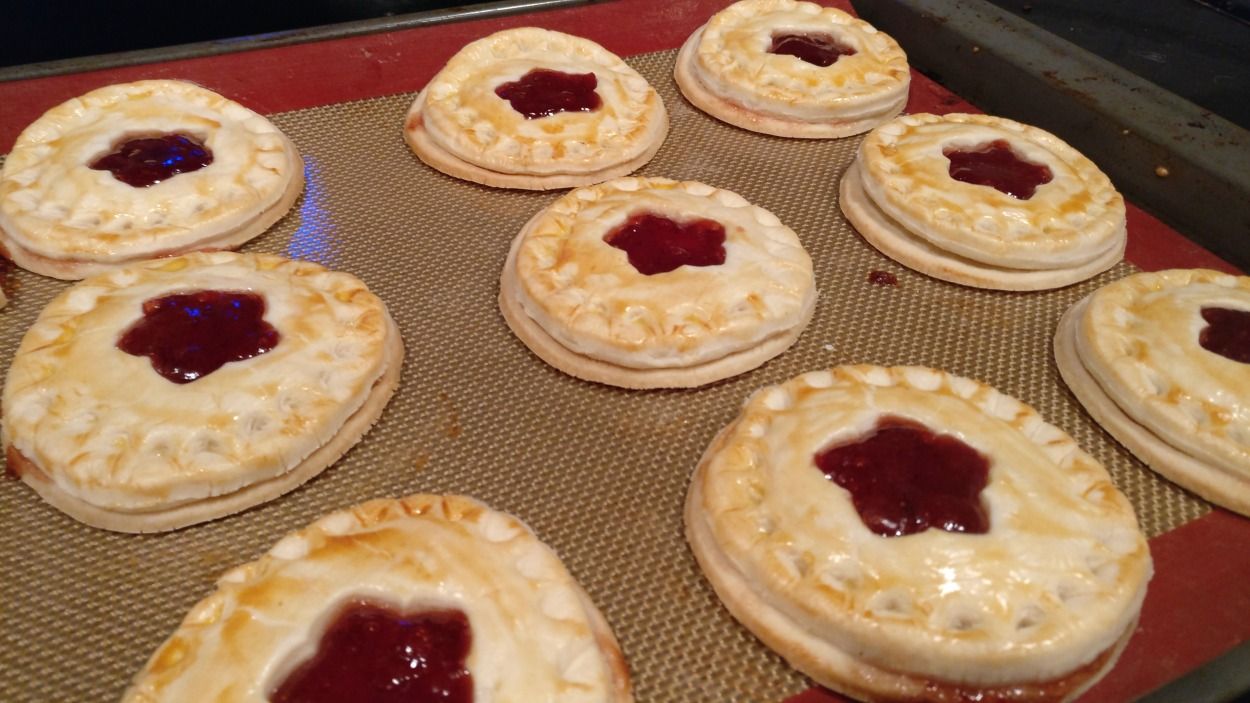 It's almost Valentine's Day! Gross, I know.
These holidays are kind of dumb to me because every day should be like Valentine's day like how every day should be like Mother's Day or Father's Day...but the theme is kind of sweet to think about.
I'm visiting my cute SO soon, and I like to bake for his house when I go, so this time, I wanted to making something themed for them. Also, my honey roommate's birthday is very, VERY soon, so I wanted to bake something for her too.
---
Ingredients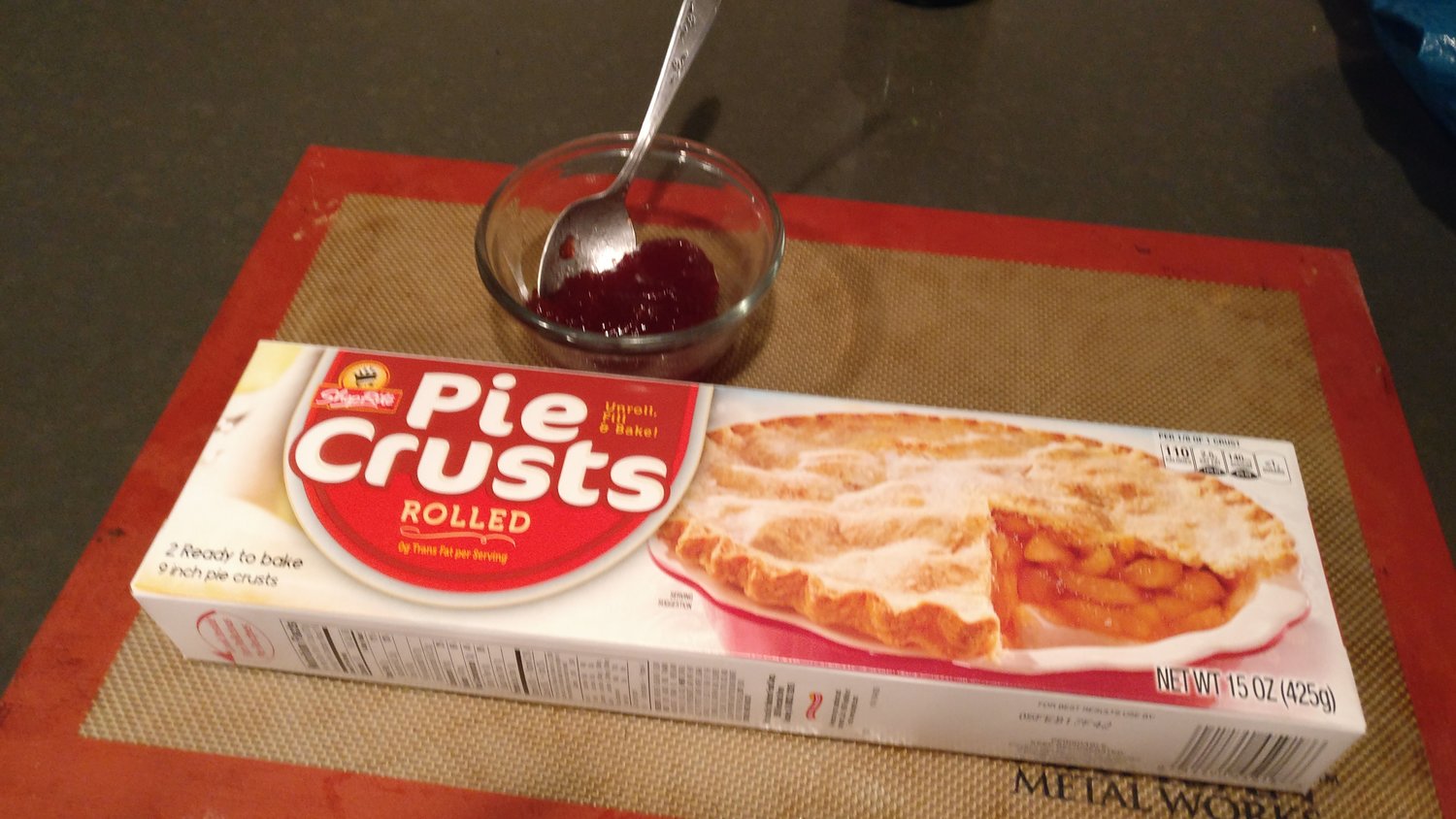 pie crust (I bought a box, but more power to you if you make them from scratch)
jam of your choosing (I went with strawberry since it's red)
1 egg (optional)
Methodology
Preheat your oven to 375F
Roll out your pie crusts to flatten them a bit.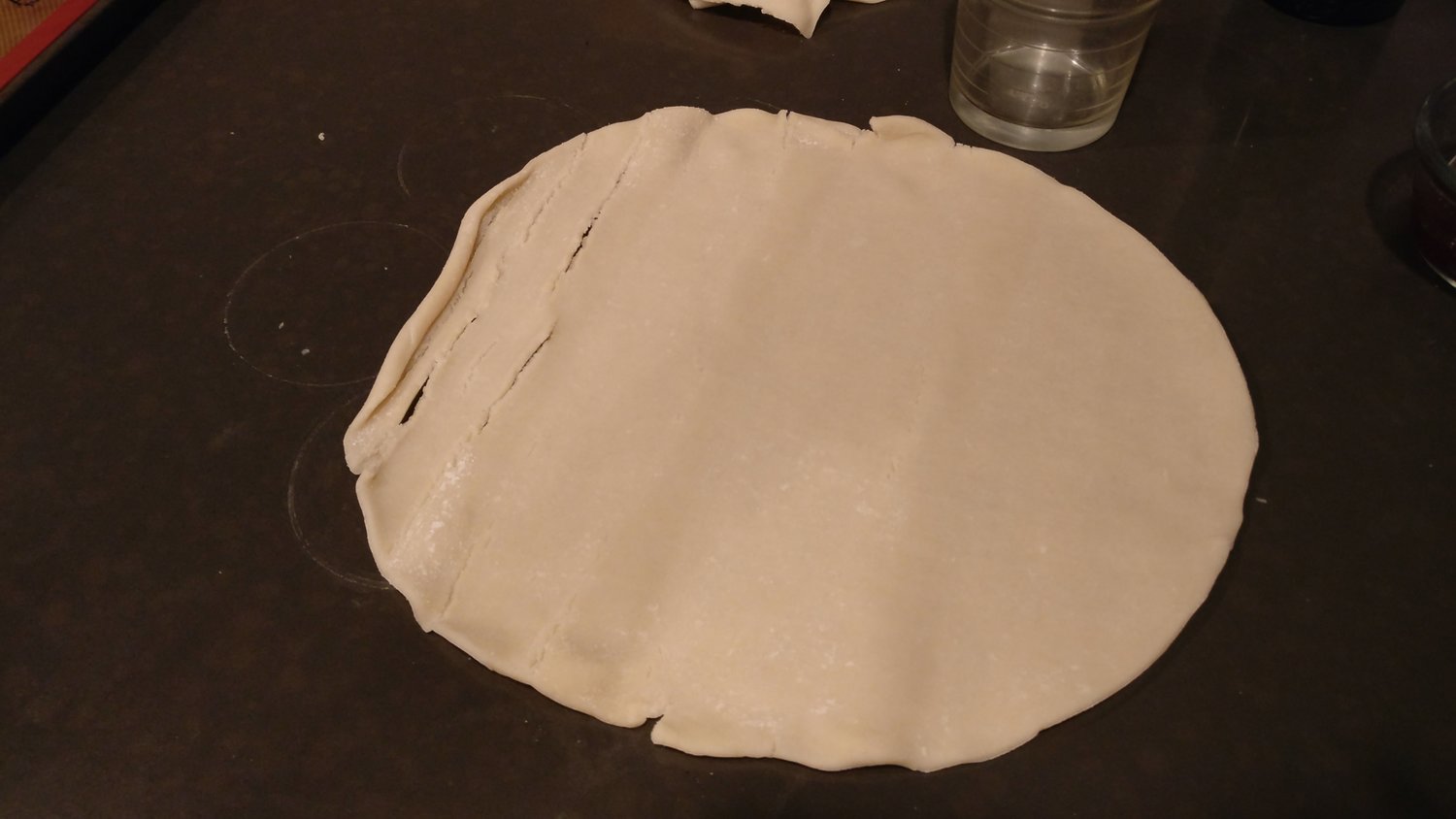 I was originally going to go with heart-shaped cookies with a heart cutout using cookie cutters, but decided to do circles with a flower. Thanks, cup, for the circles.
Cut out your shapes. Reroll the scrap pie crust to cut from that, but try not to work it too much.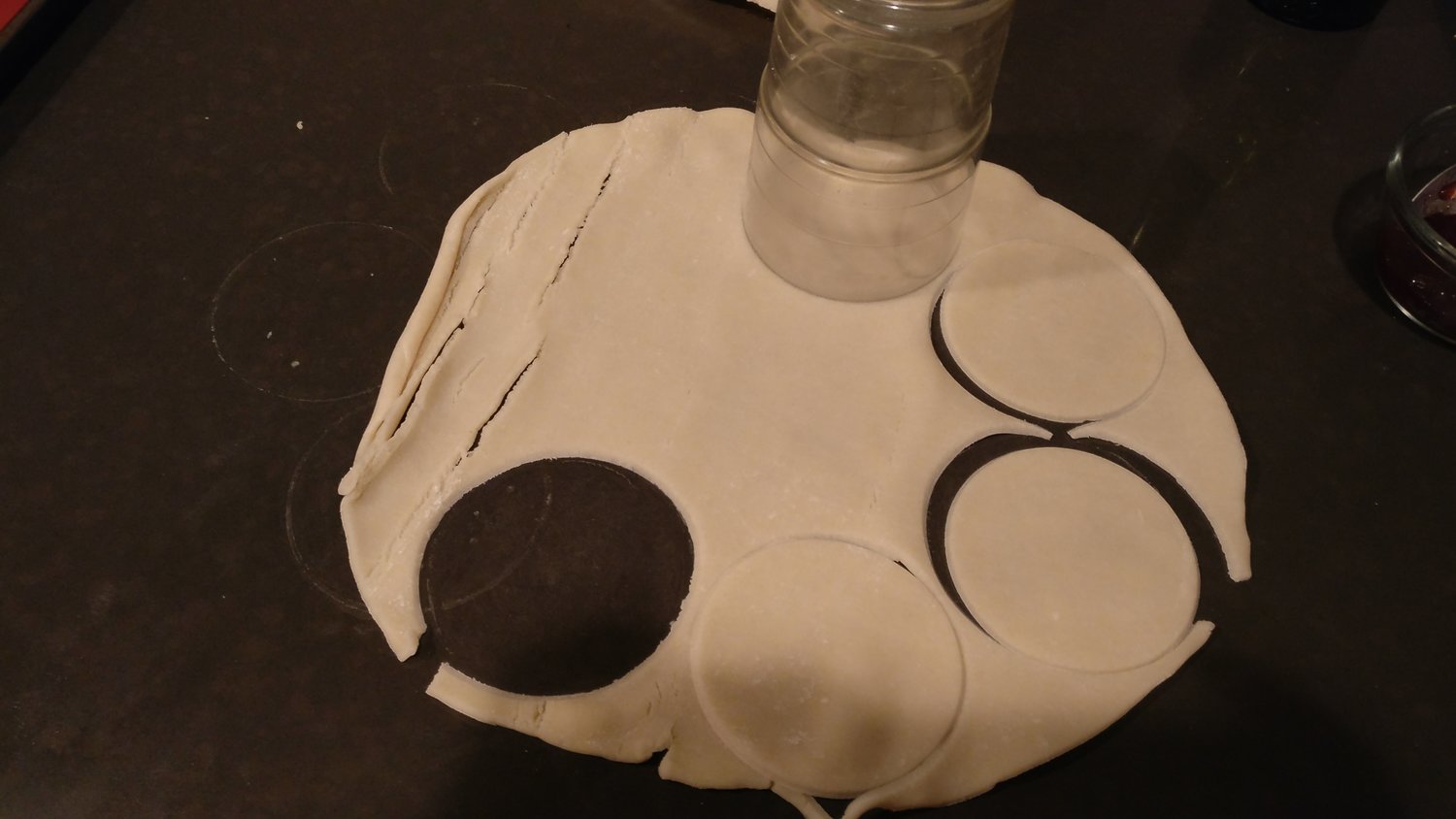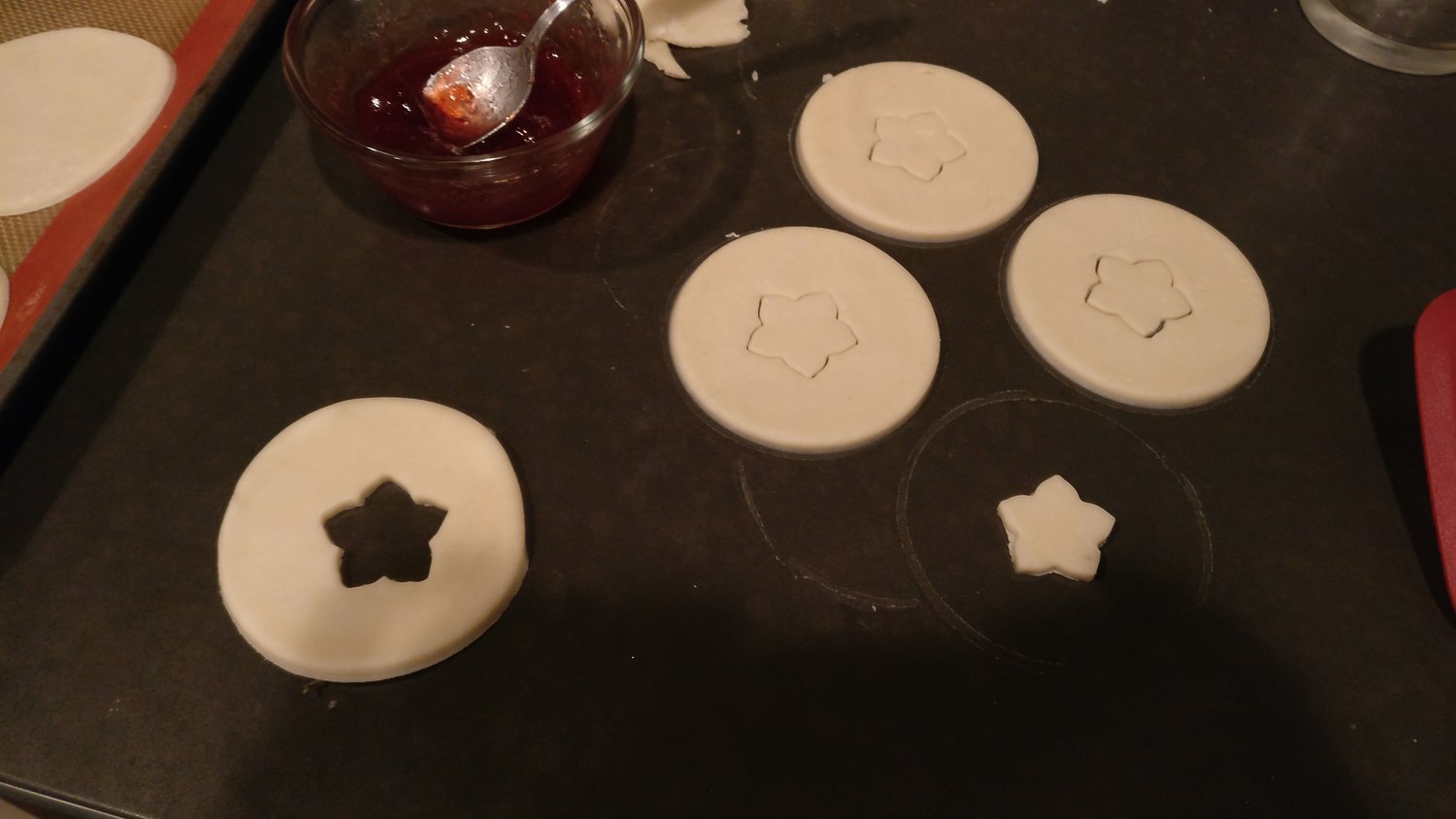 Spread a layer of jam onto circle piece, making sure not too add too much nor spread to the edges.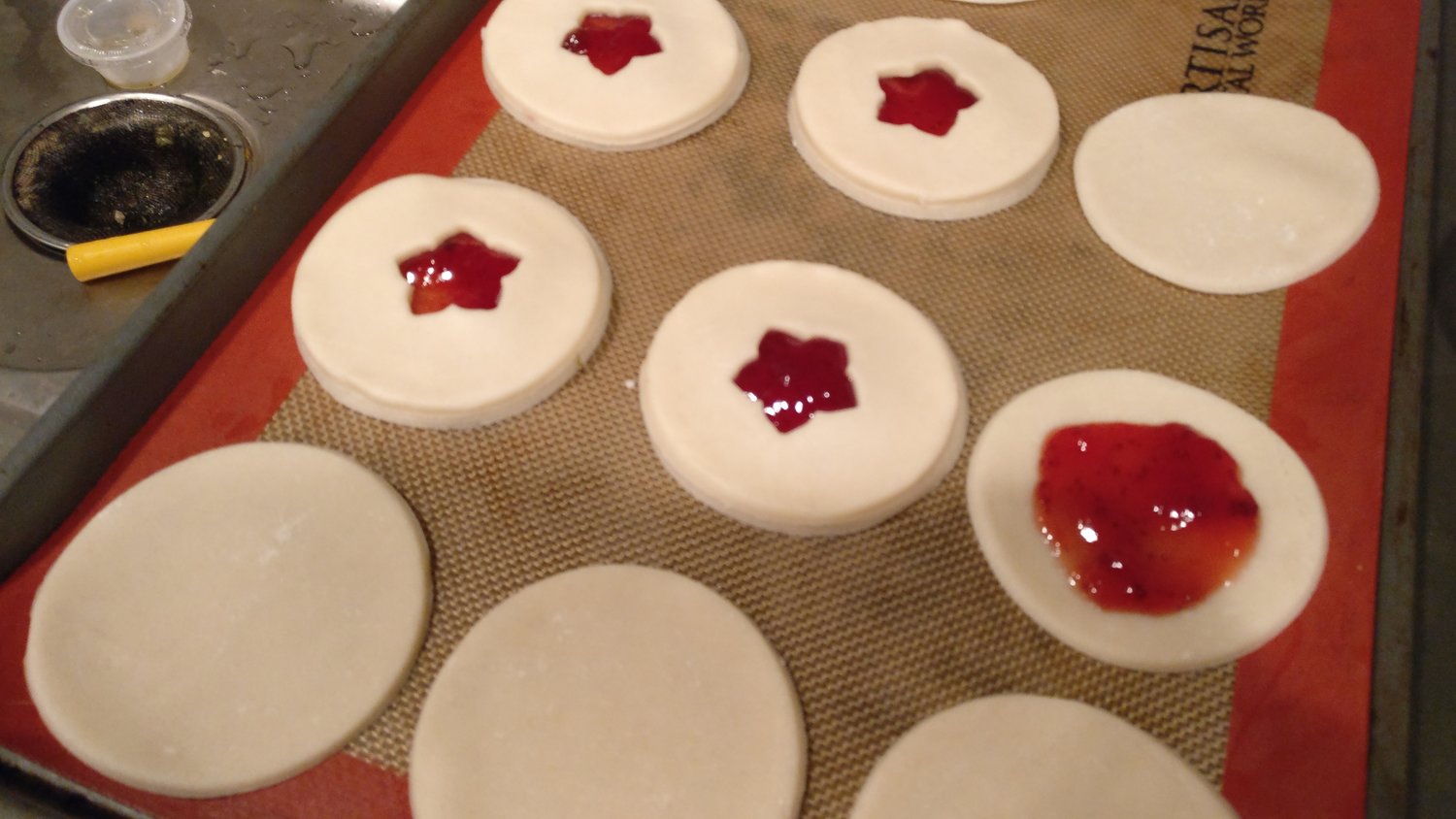 Place the circle with the cutout on top.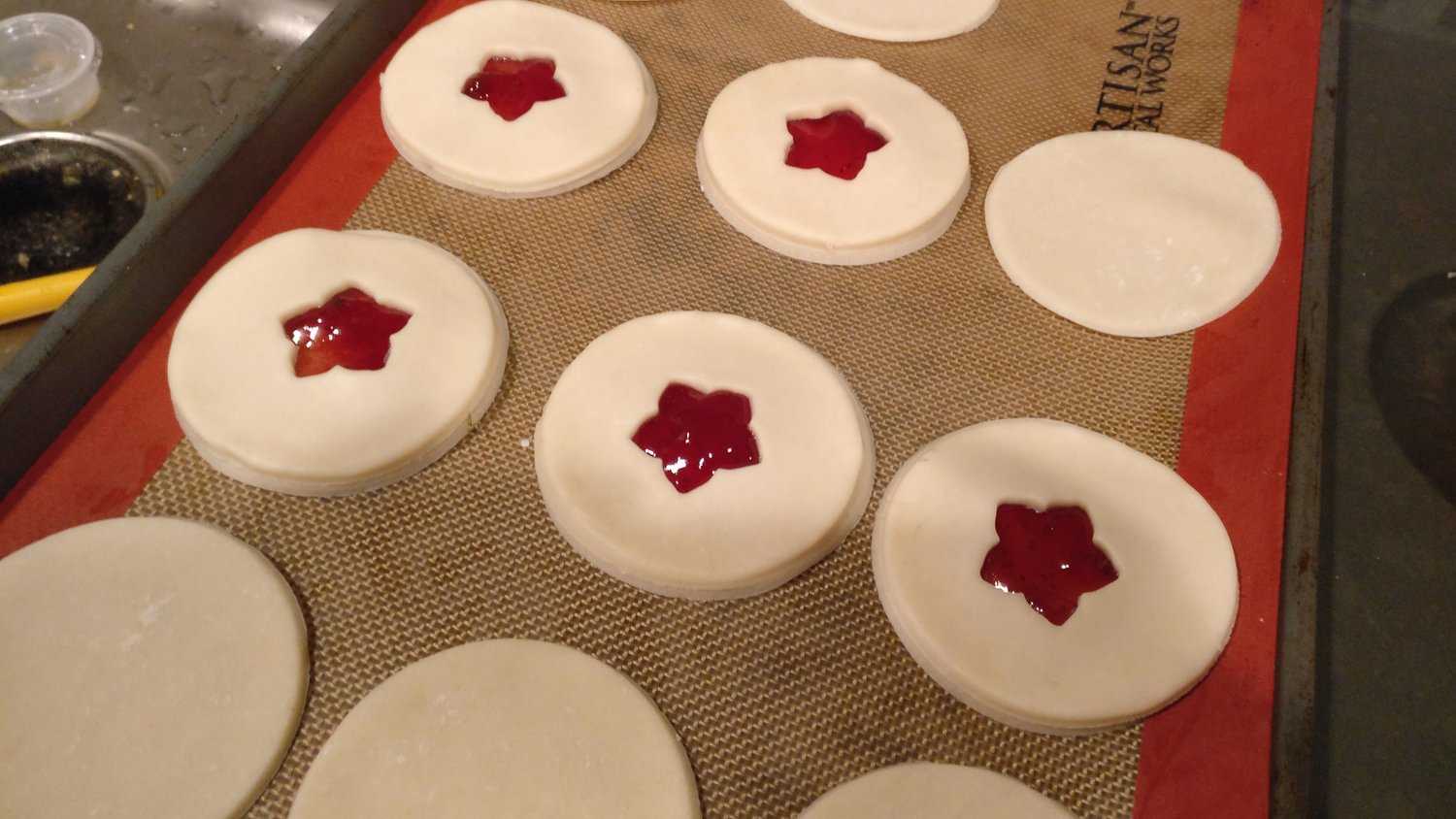 Seal the edges of the cookies to give it that signature crimped pie look. I used the handle of a fork for this, but you could also use your fingers of the tines of the fork.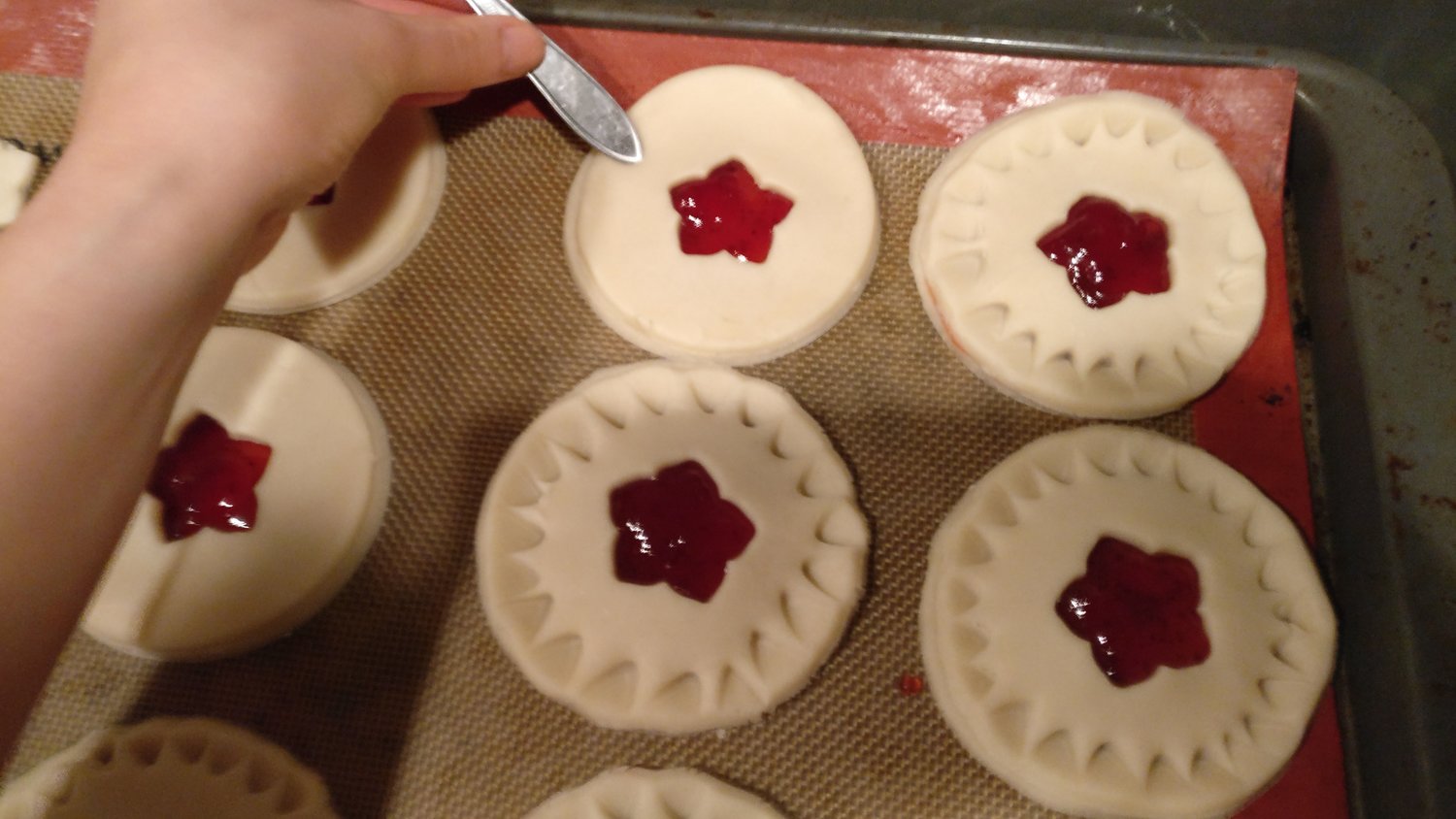 Paint the egg wash on top of the cookies. I used my fingers since I'm a pleb without a pastry brush. Also getting dough off of the counter misshaped the cutout circles was a little hard without something flat like a pastry cutter. Secret Santa, please assist.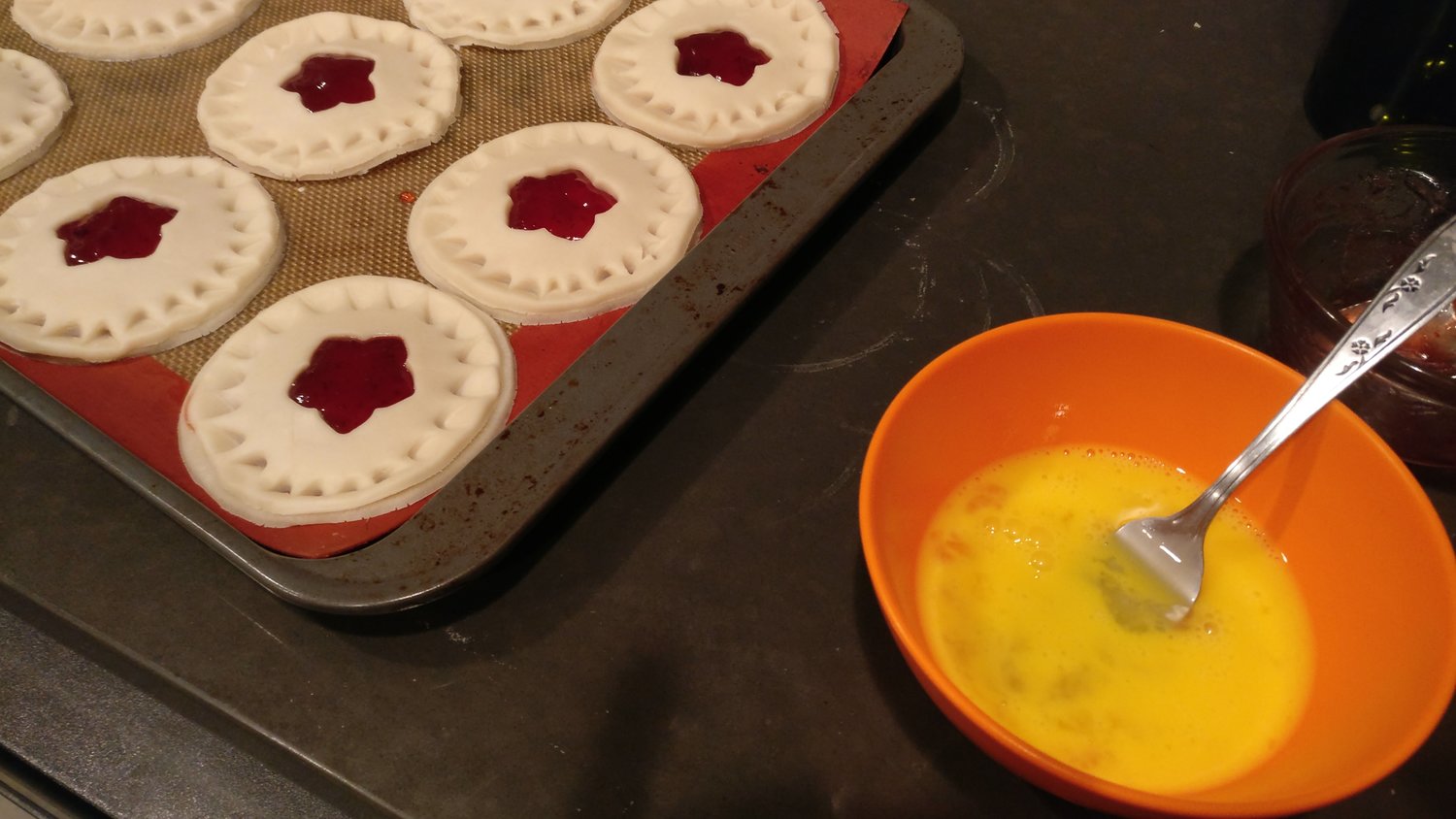 Pop the cookies on a baking sheet and bake them off for roughly 15 minutes or until the edges are golden brown.
Result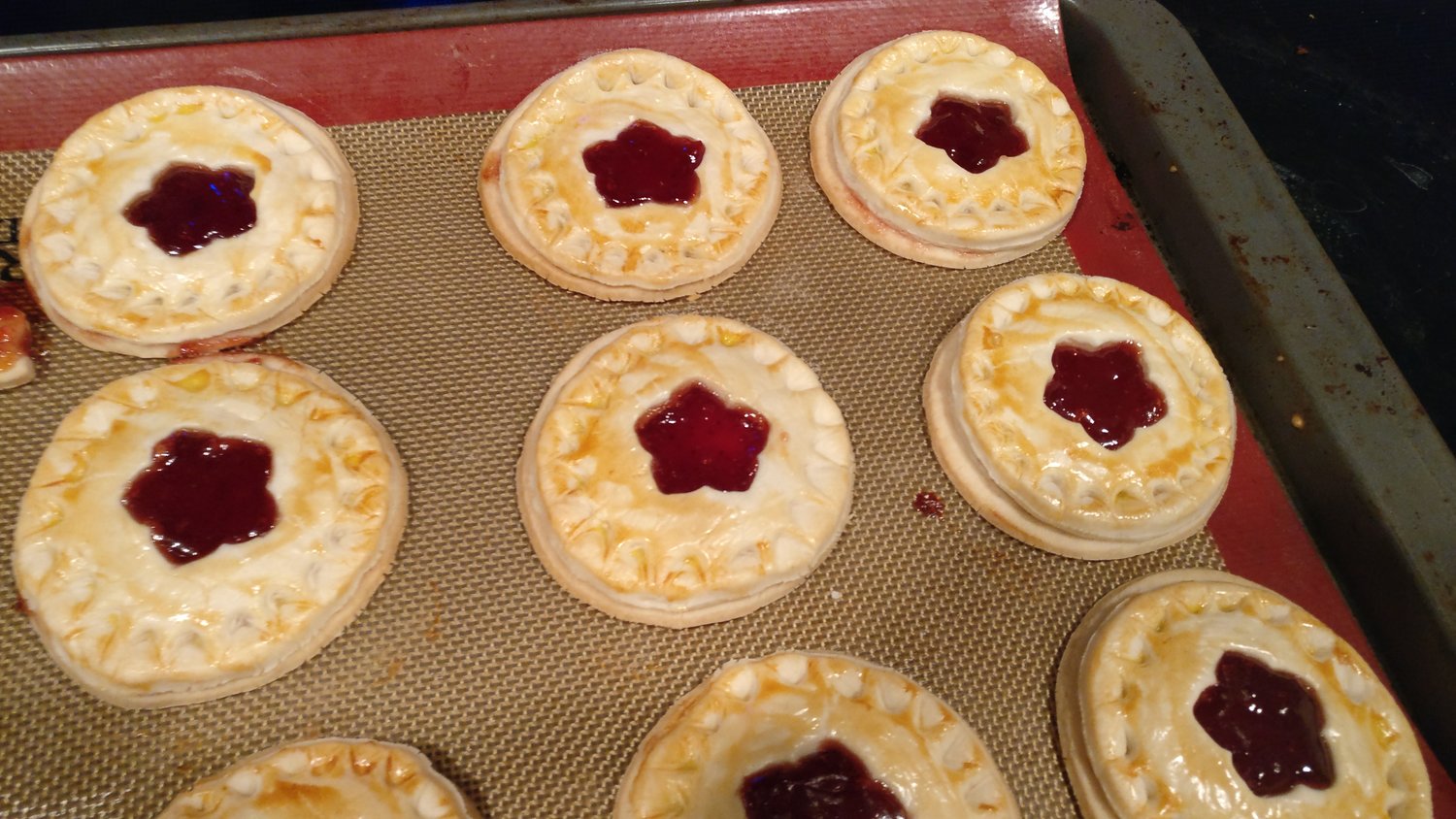 I actually didn't try any since they're for my valentine and the roommate, but I think they look quite pretty. :)
Later edit: The verdict is that they taste just like mini pies.