Raisin Buns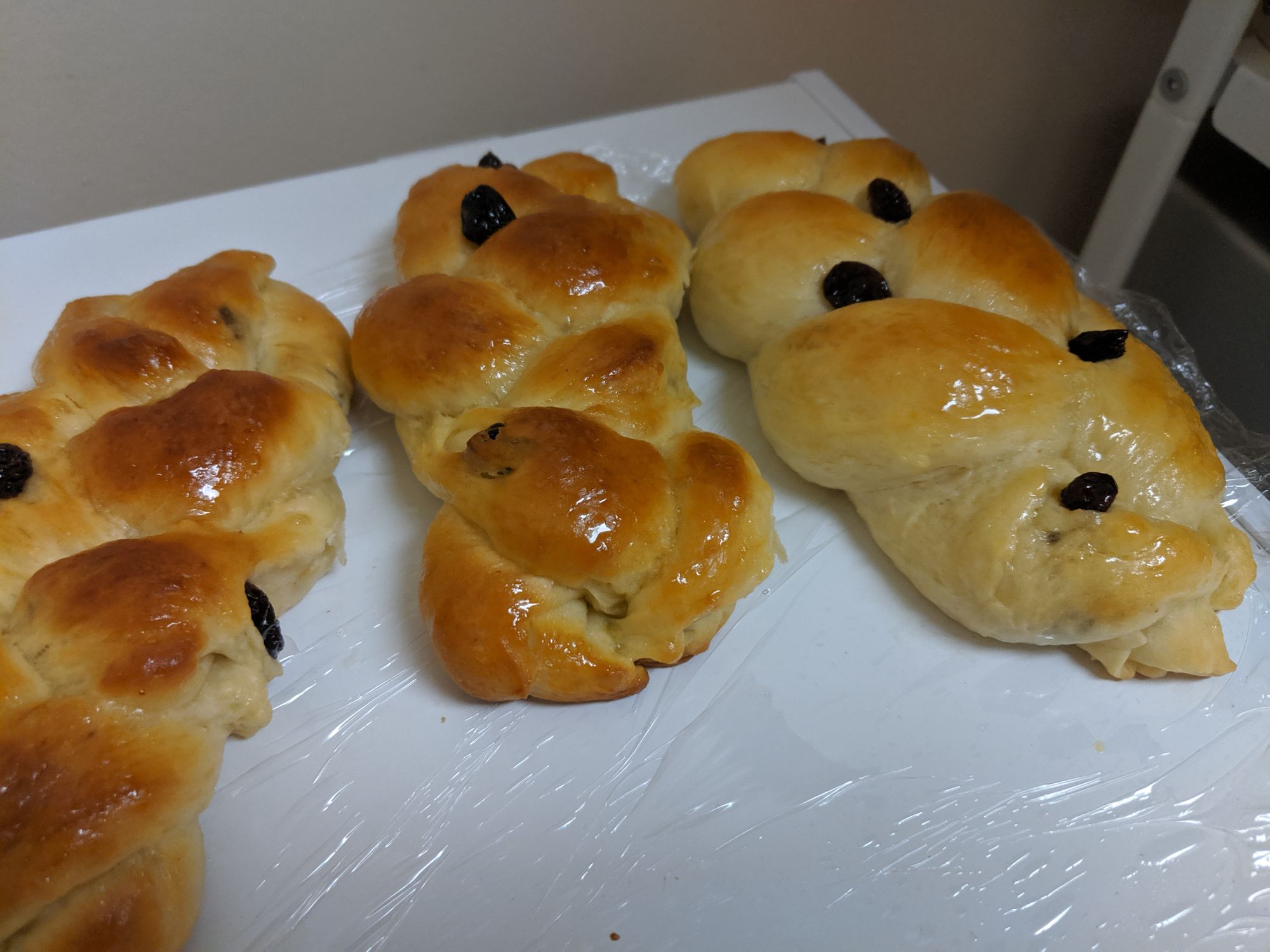 My mother and I used to go to the HK Bakery every weekend to grab pastries, and the raisin bun was always one of my favorites.
---
Ingredients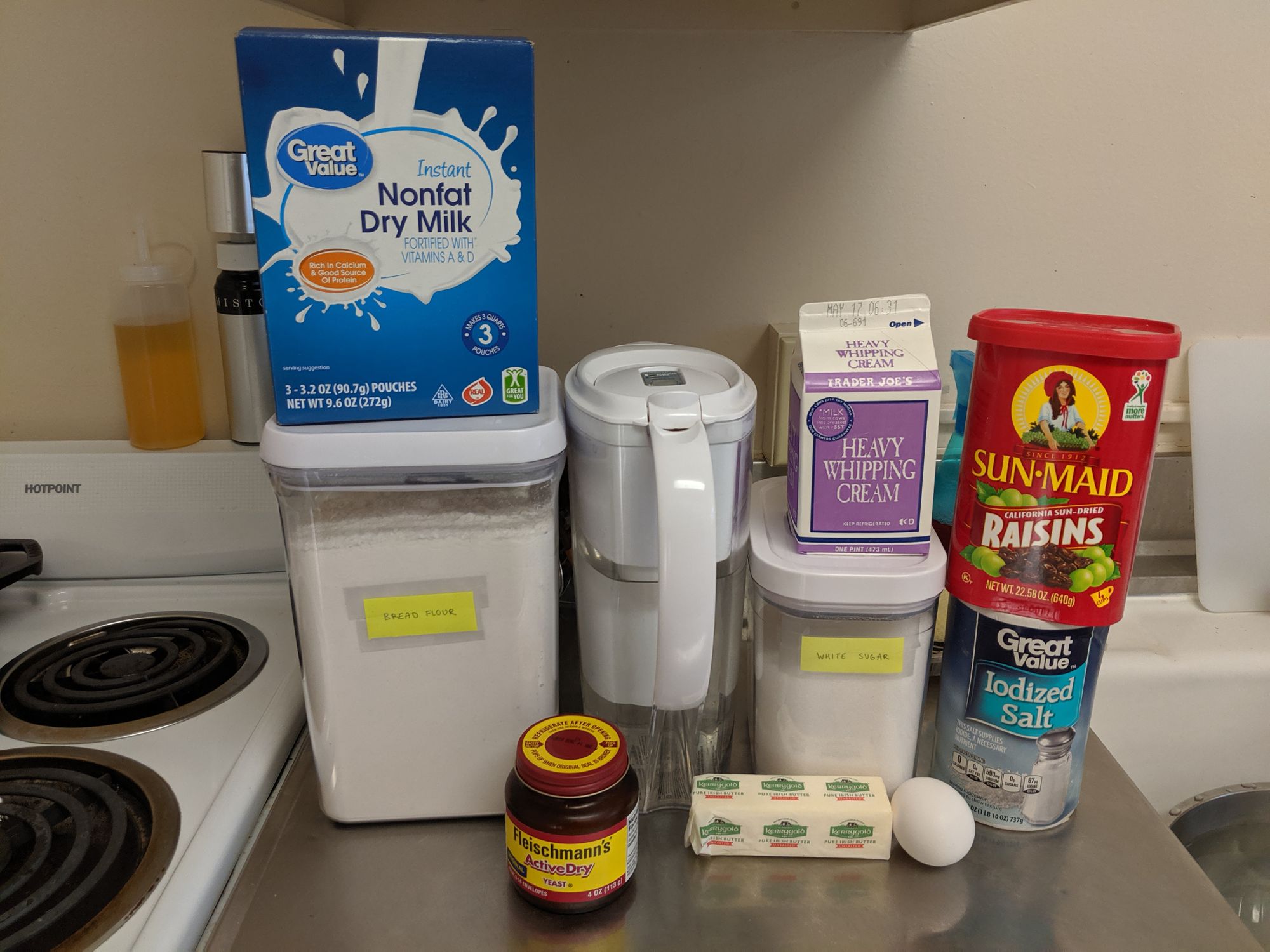 For tangzhong:
25g bread flour
1/4 cup water
1/4 cup milk
For dough:
350g bread flour
55g sugar
1 tbsp + 1tsp dry milk powder
2 tsp instant yeast
1 egg
1/2 cup warm milk
30g butter
raisins
Methodology
In a sauce pan, mix together the tangzhong ingredients and stir over medium-low hear. It'll thicken into a paste.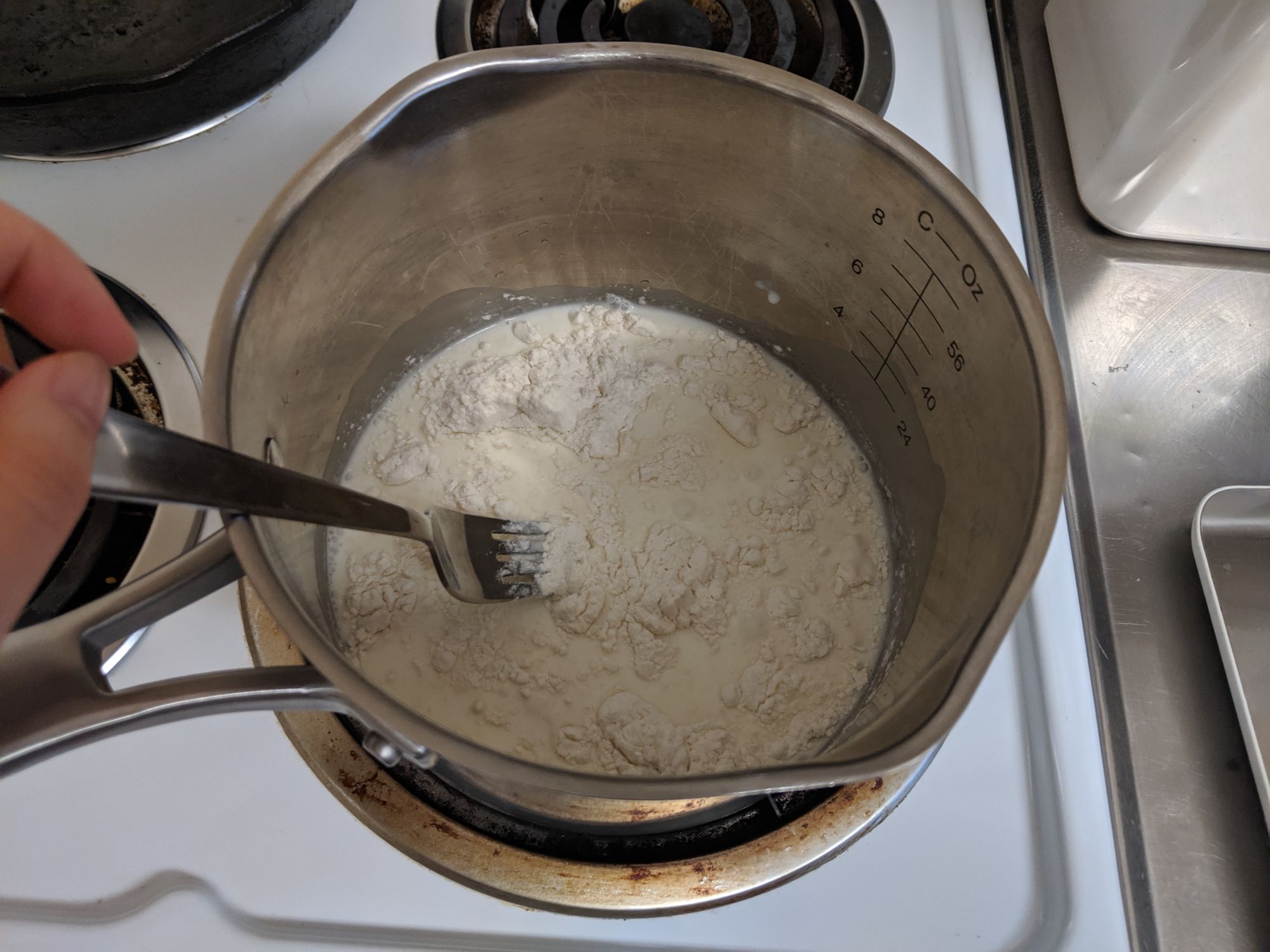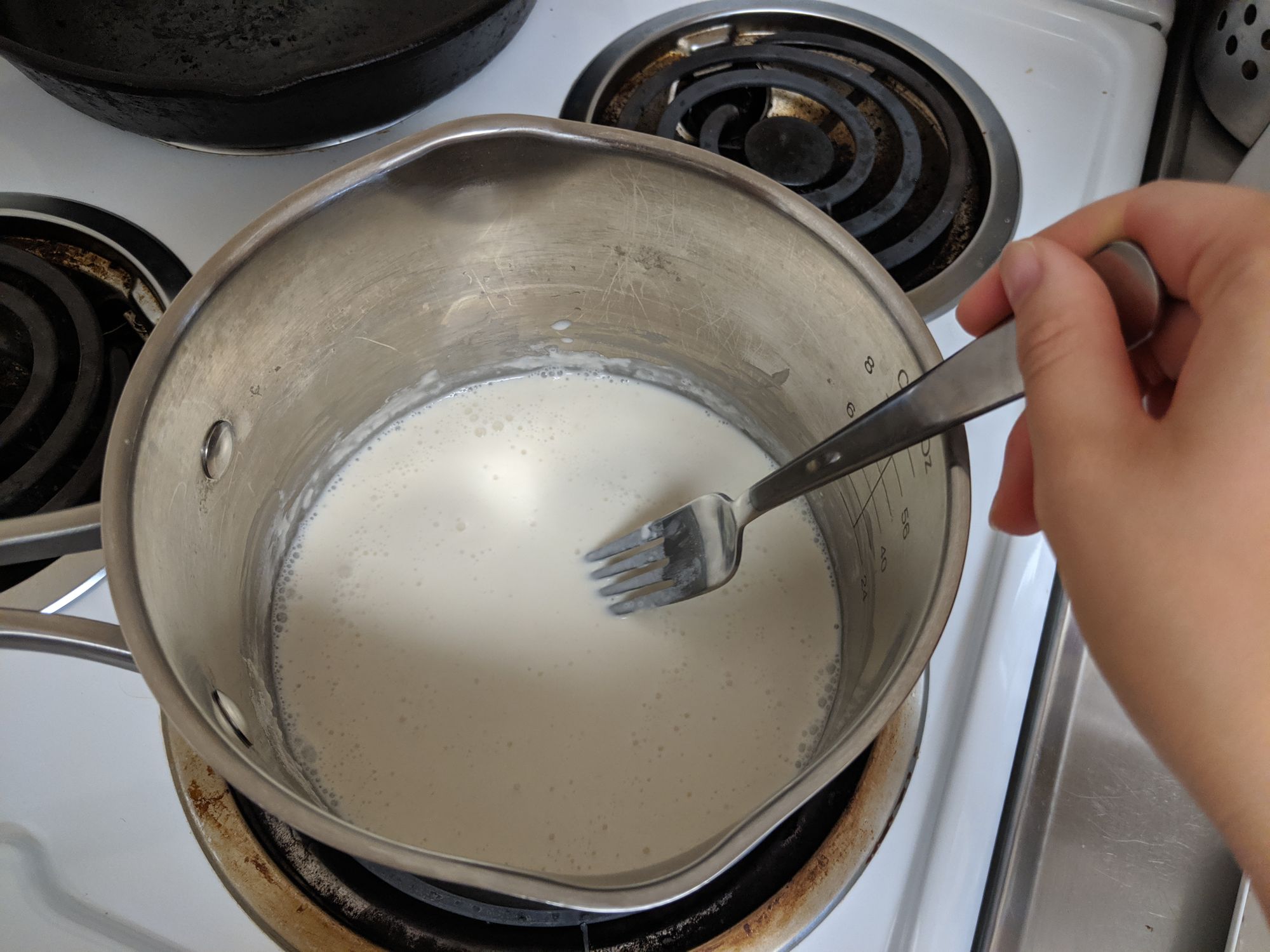 Transfer to another container off the heat and cover with plastic wrap, pushing it down to make contact so a skin doesn't form as it cools.
Moving onto the dough!
Combine the bread flour, sugar, milk powder, yeast, and salt.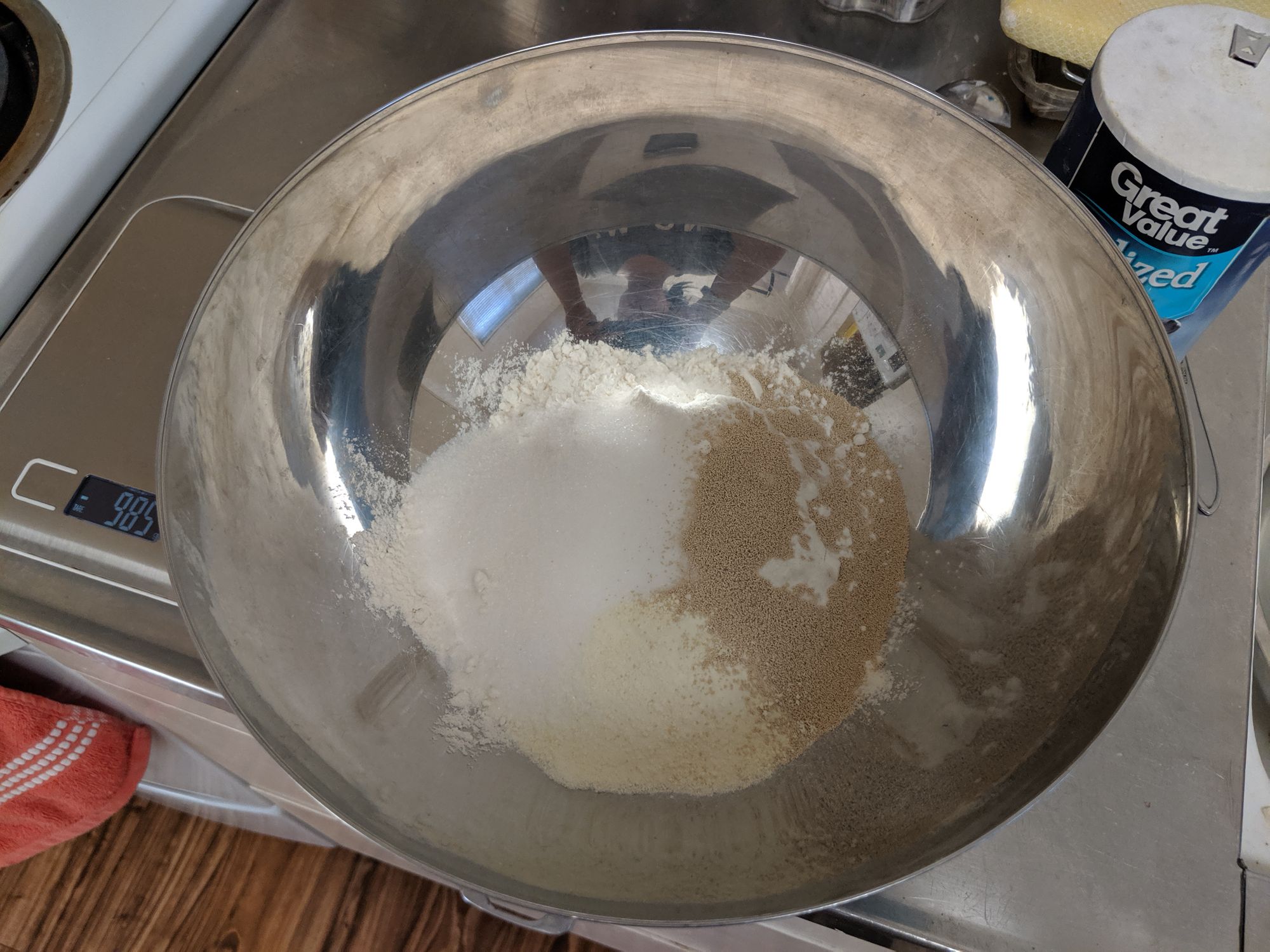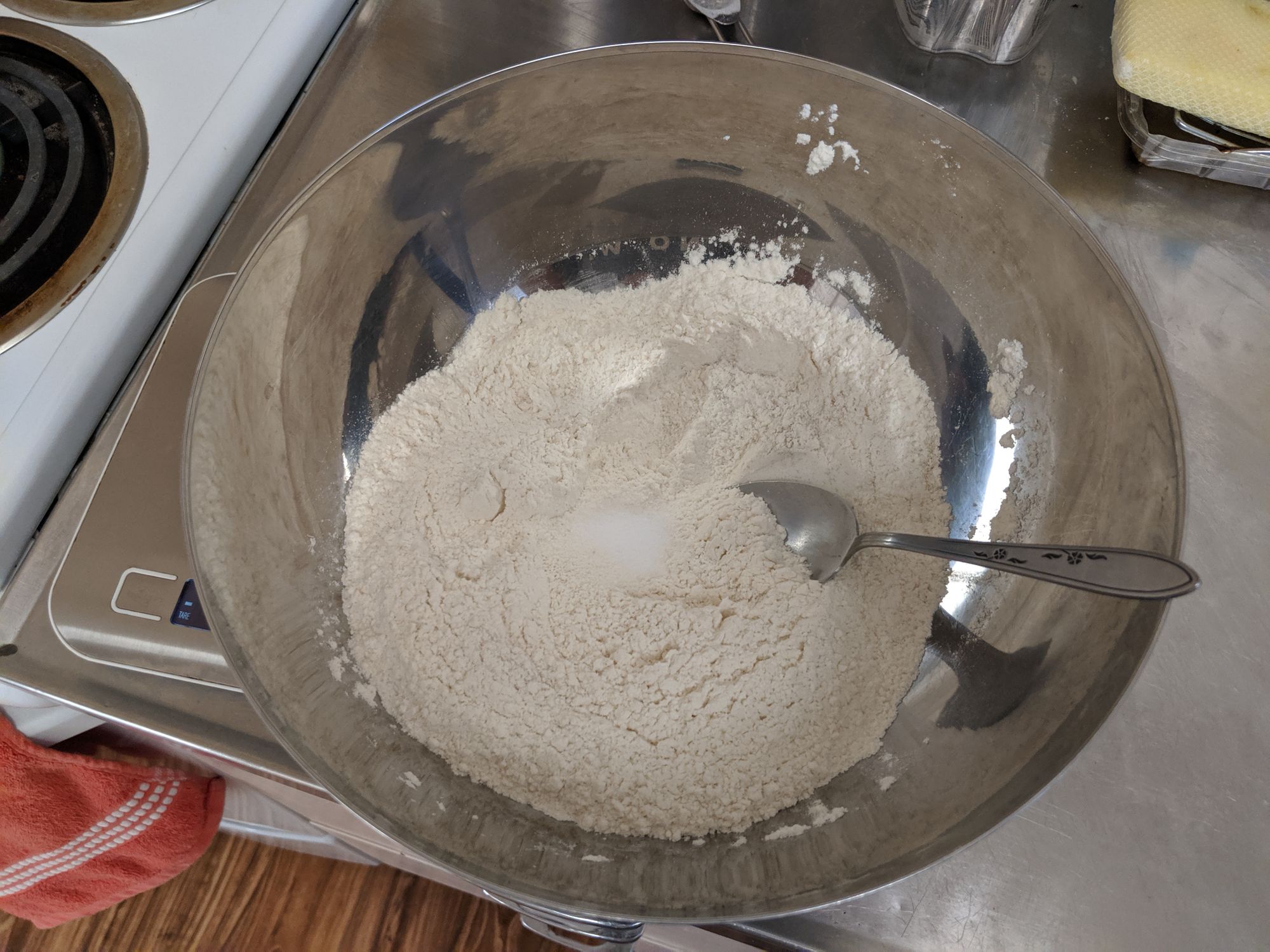 Make a well in the center and add the egg, milk, and tangzhong.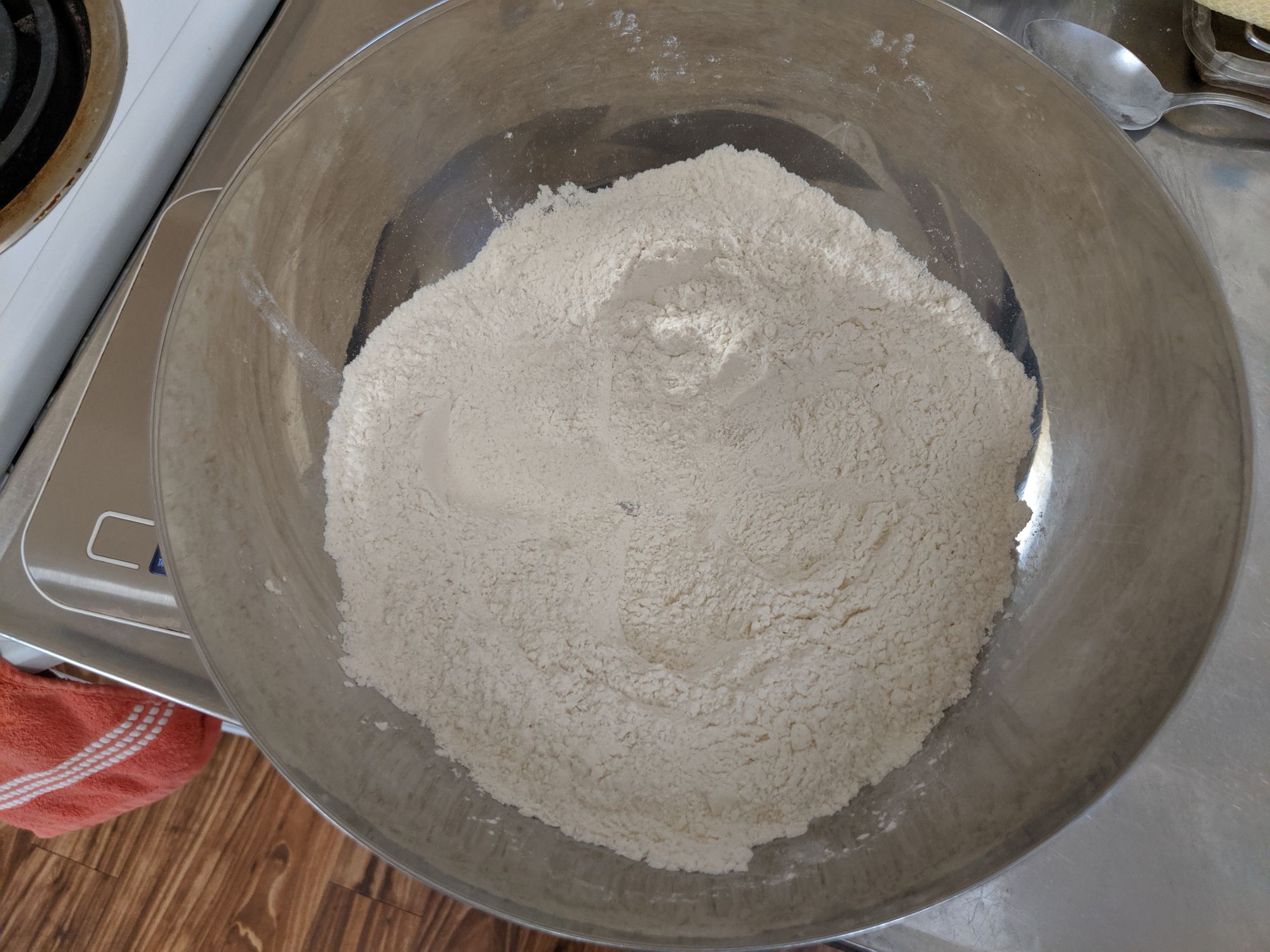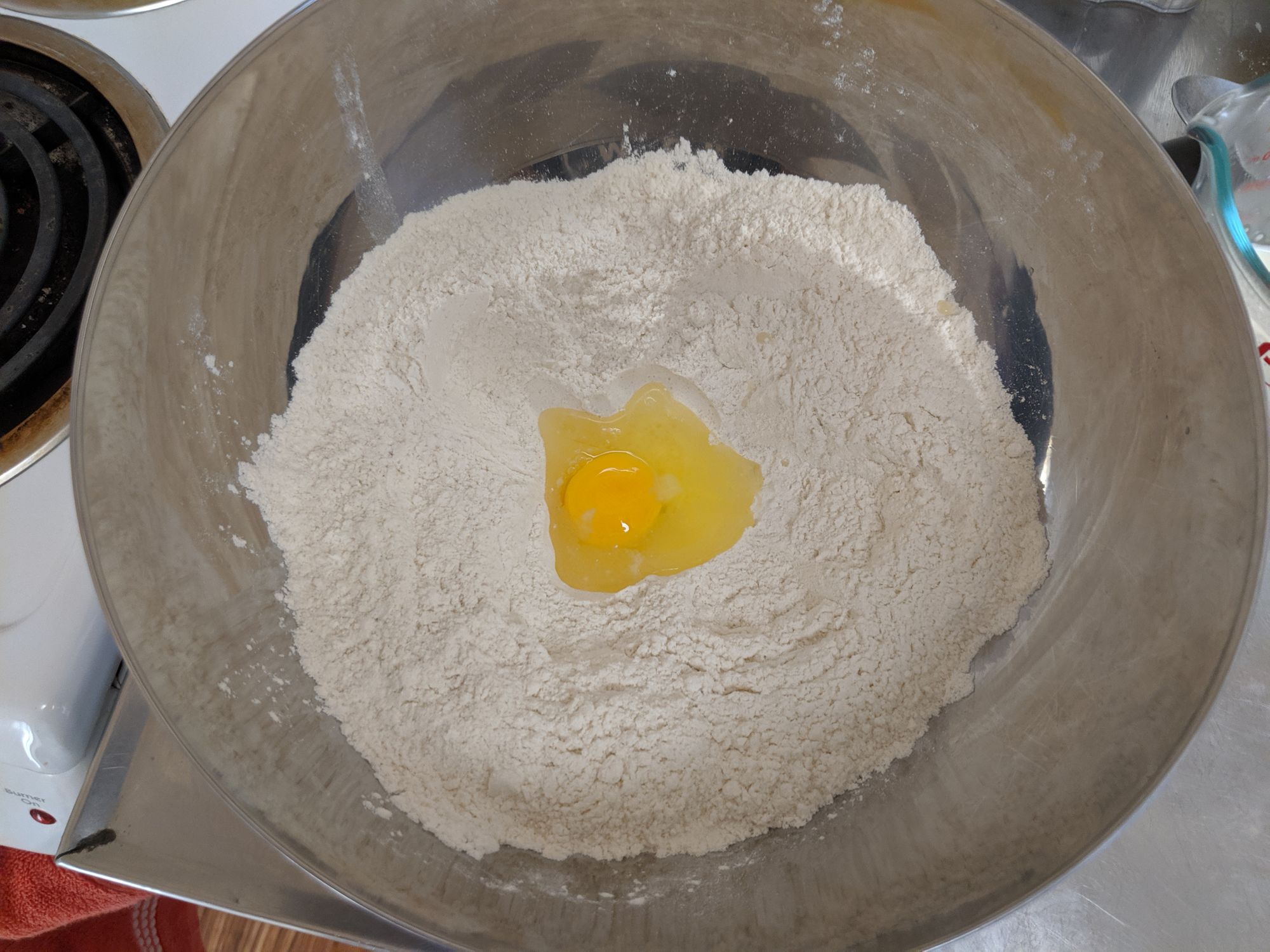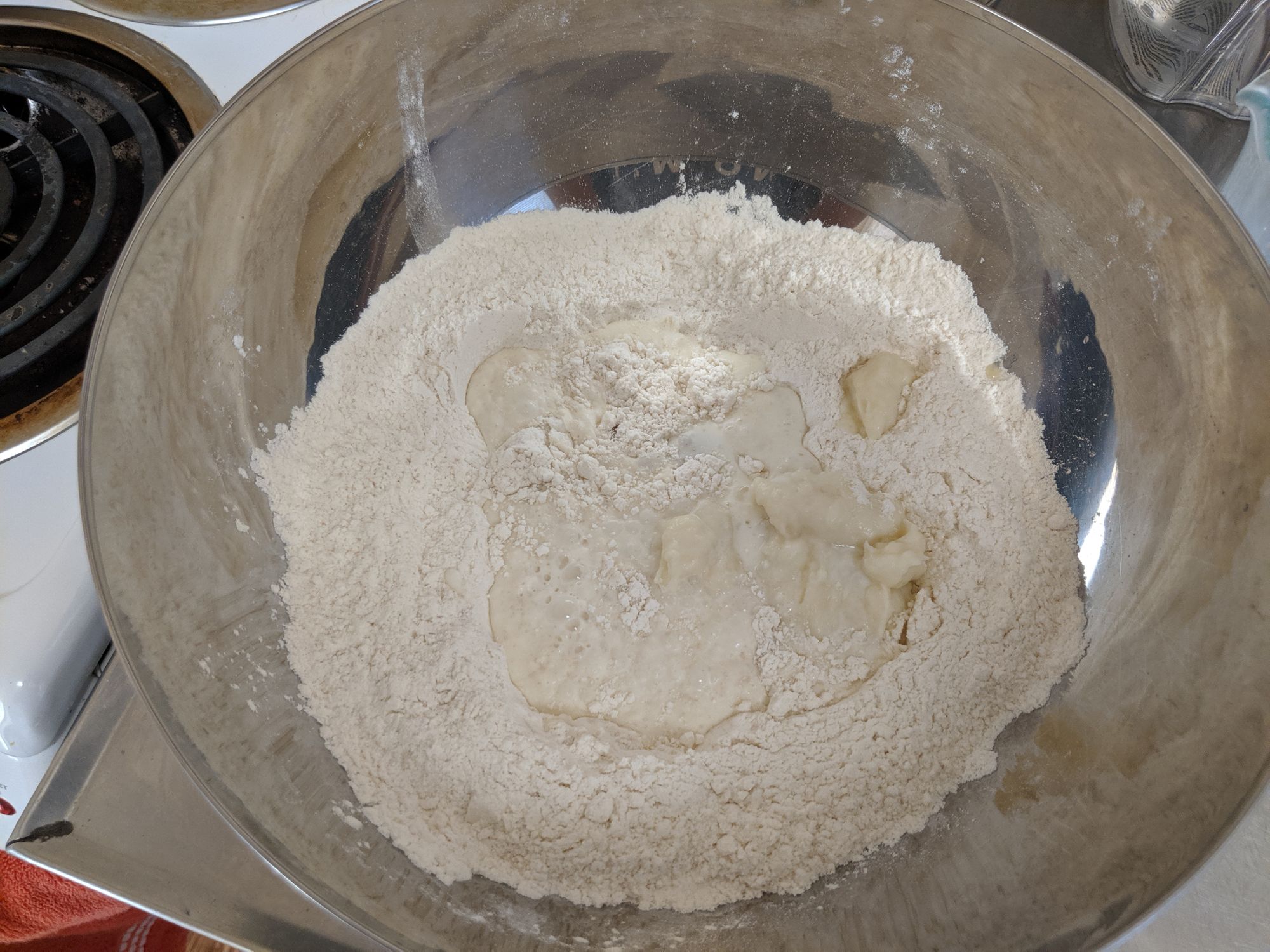 Mix and start to knead until the dough is smooth.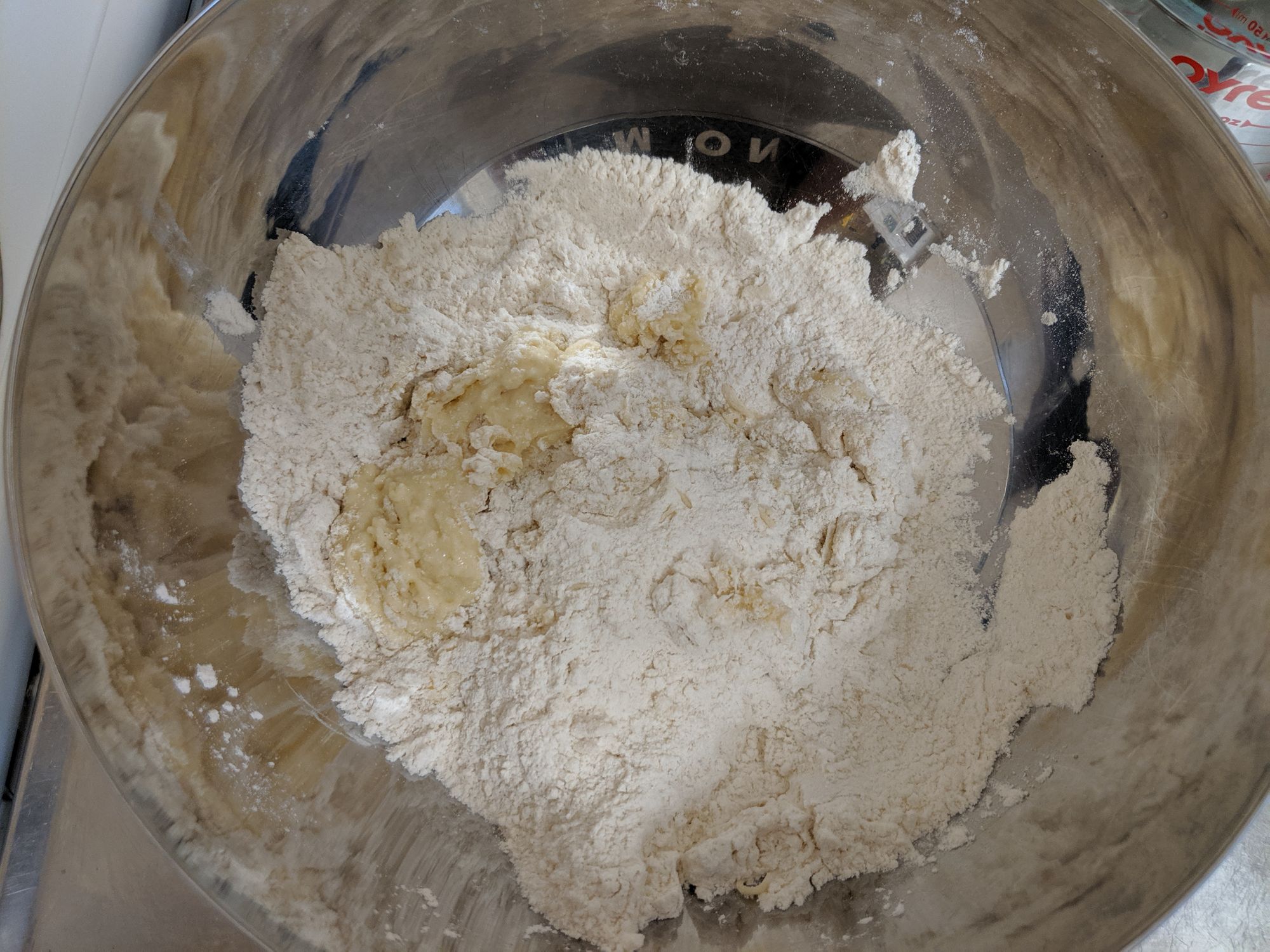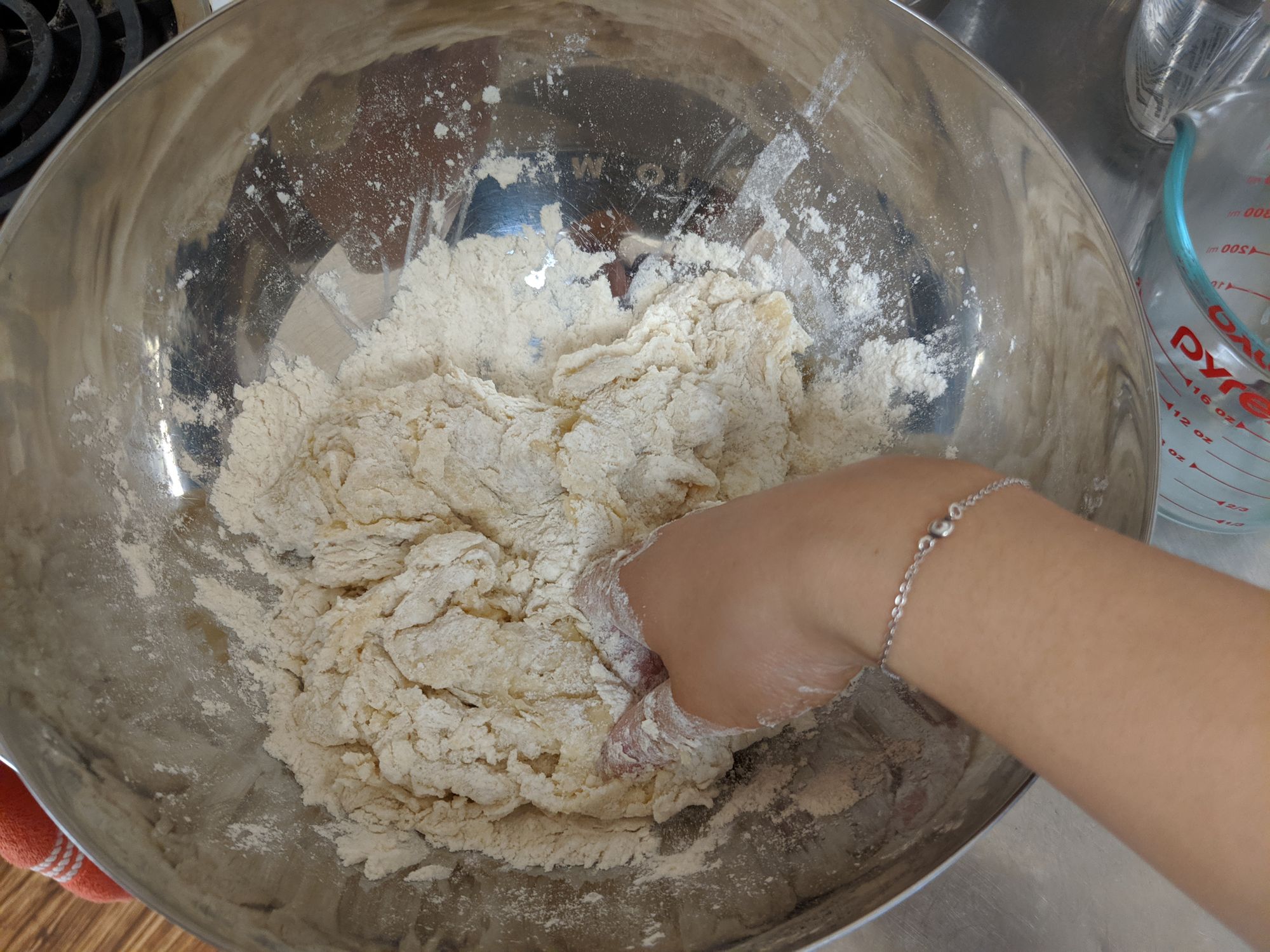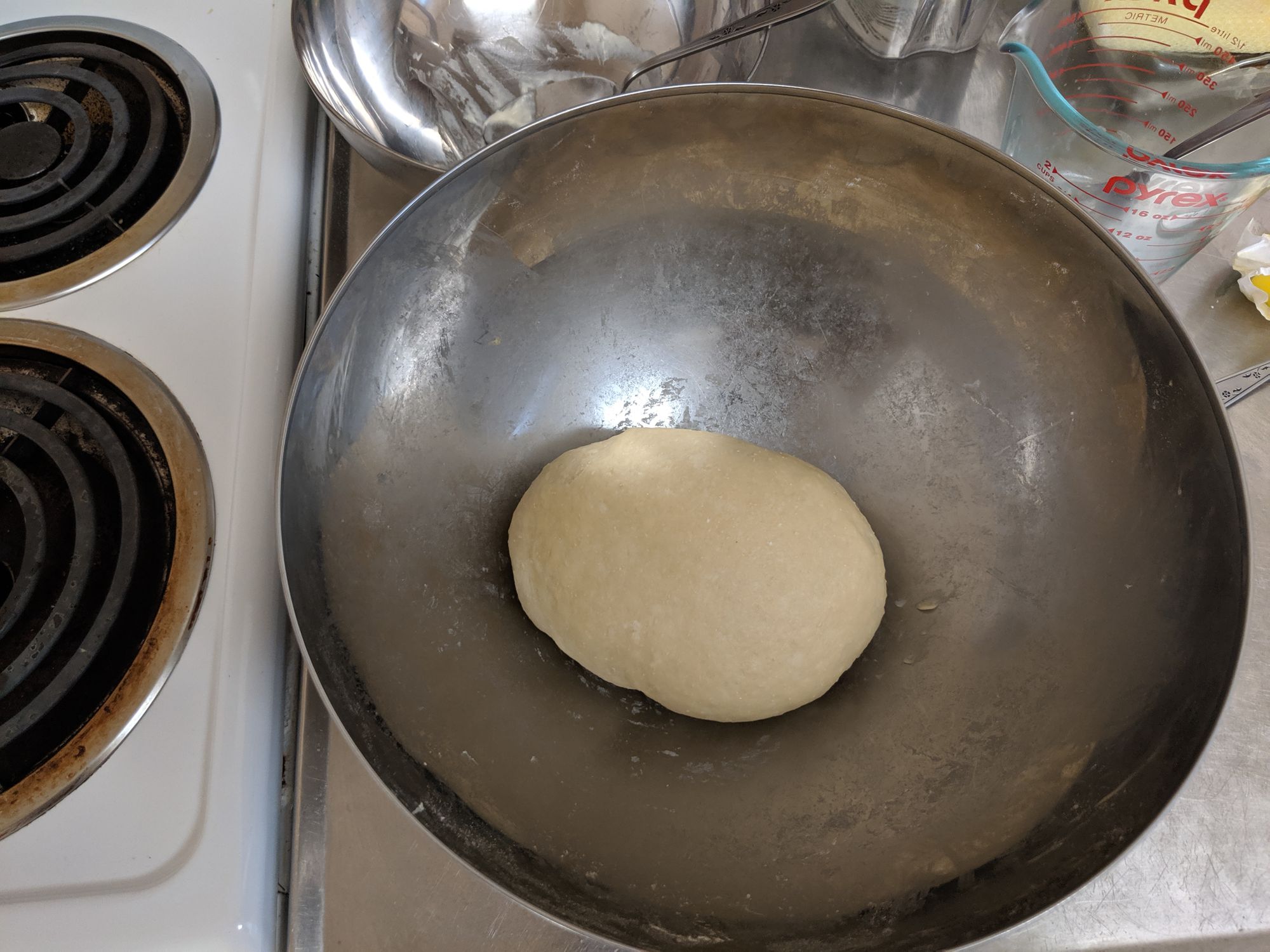 At this point, add the butter, and knead that in.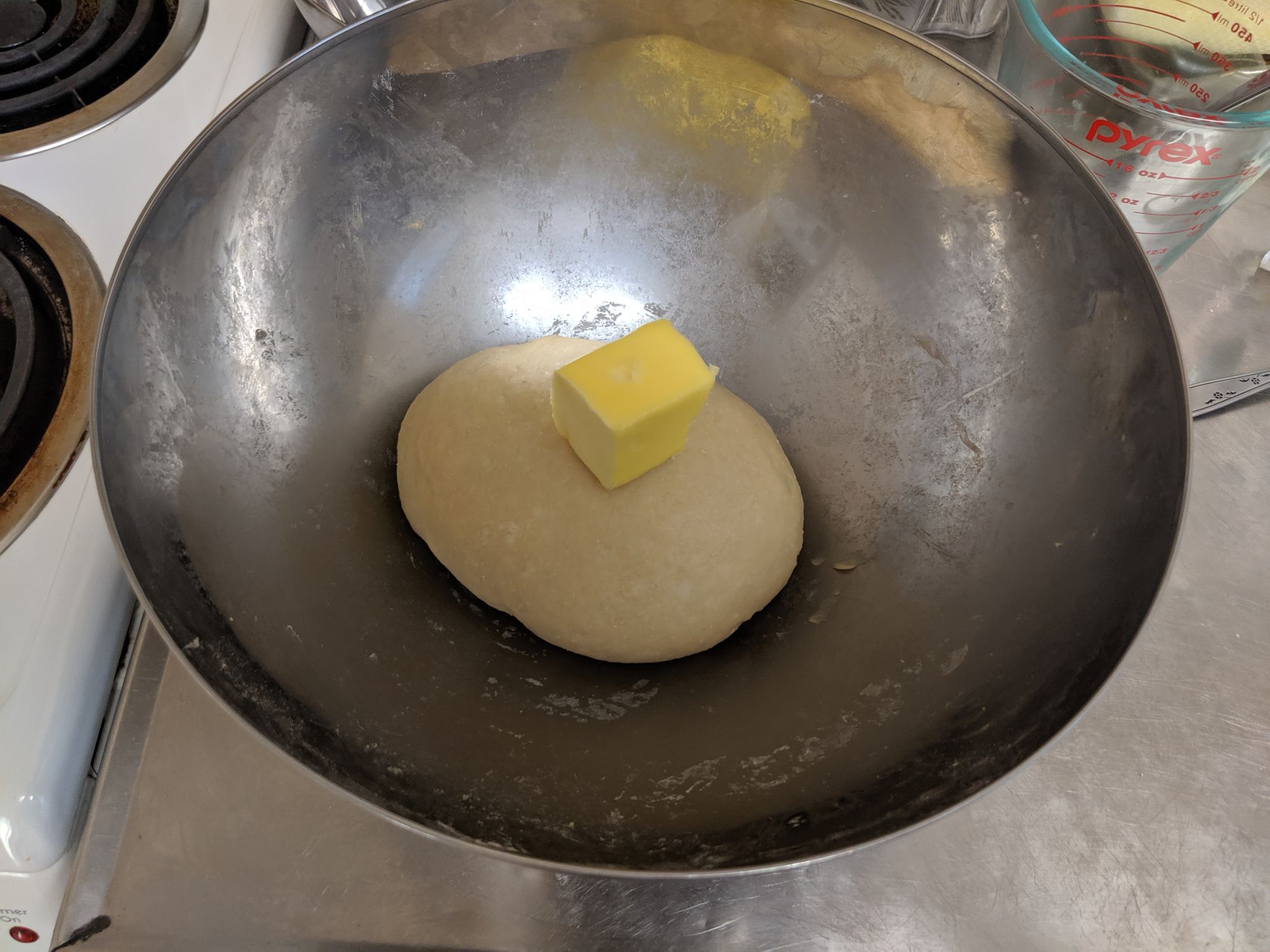 Cover the dough and allow it to double in size. This was...close enough for me.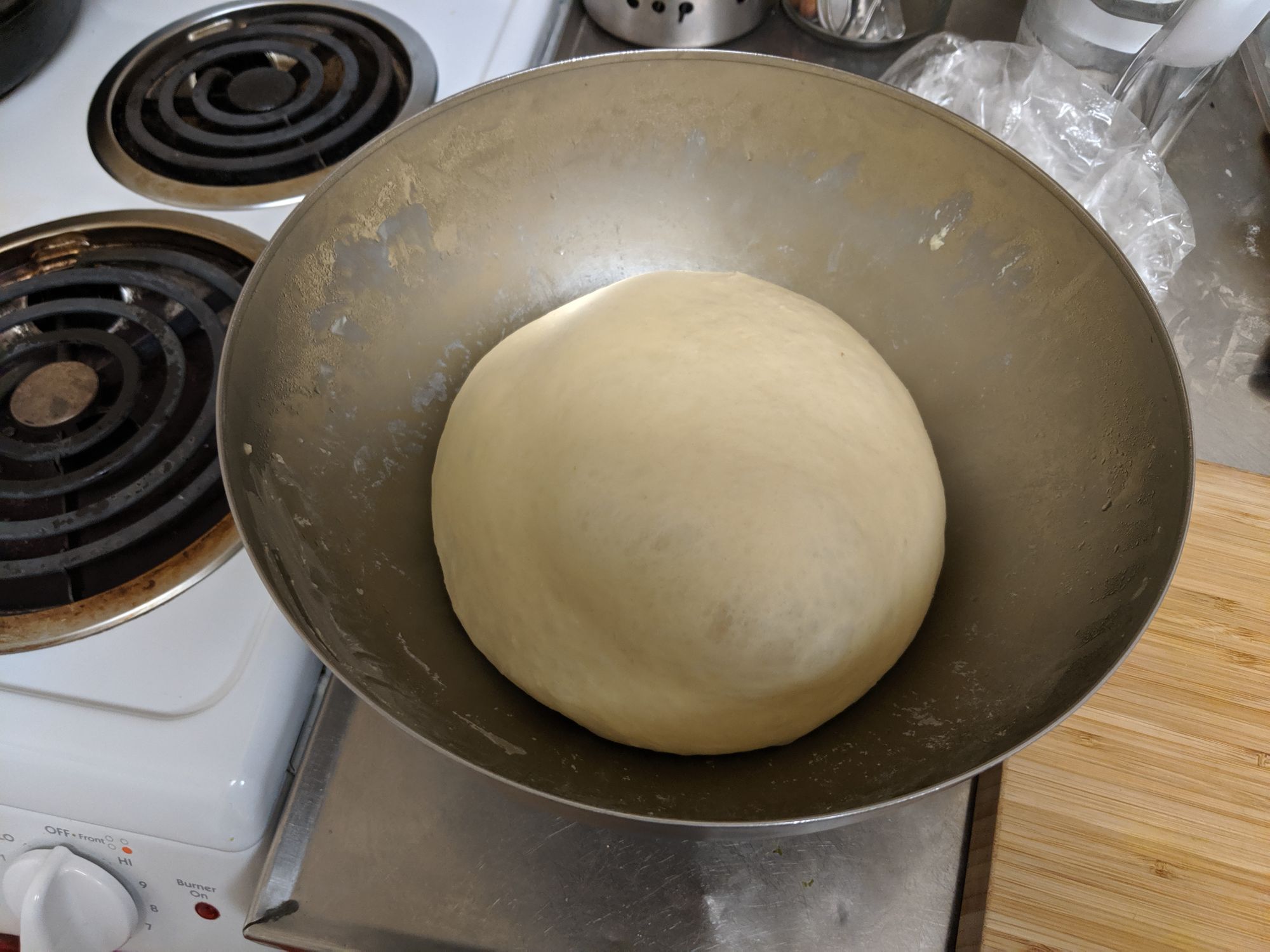 Deflate the dough, and divide it into 4-6 pieces (do as I say and not as you see), depending on how big you'd like each roll to be. Roll them into balls, and cover again to rest for 15 minutes so the dough can relax and be easier to handle.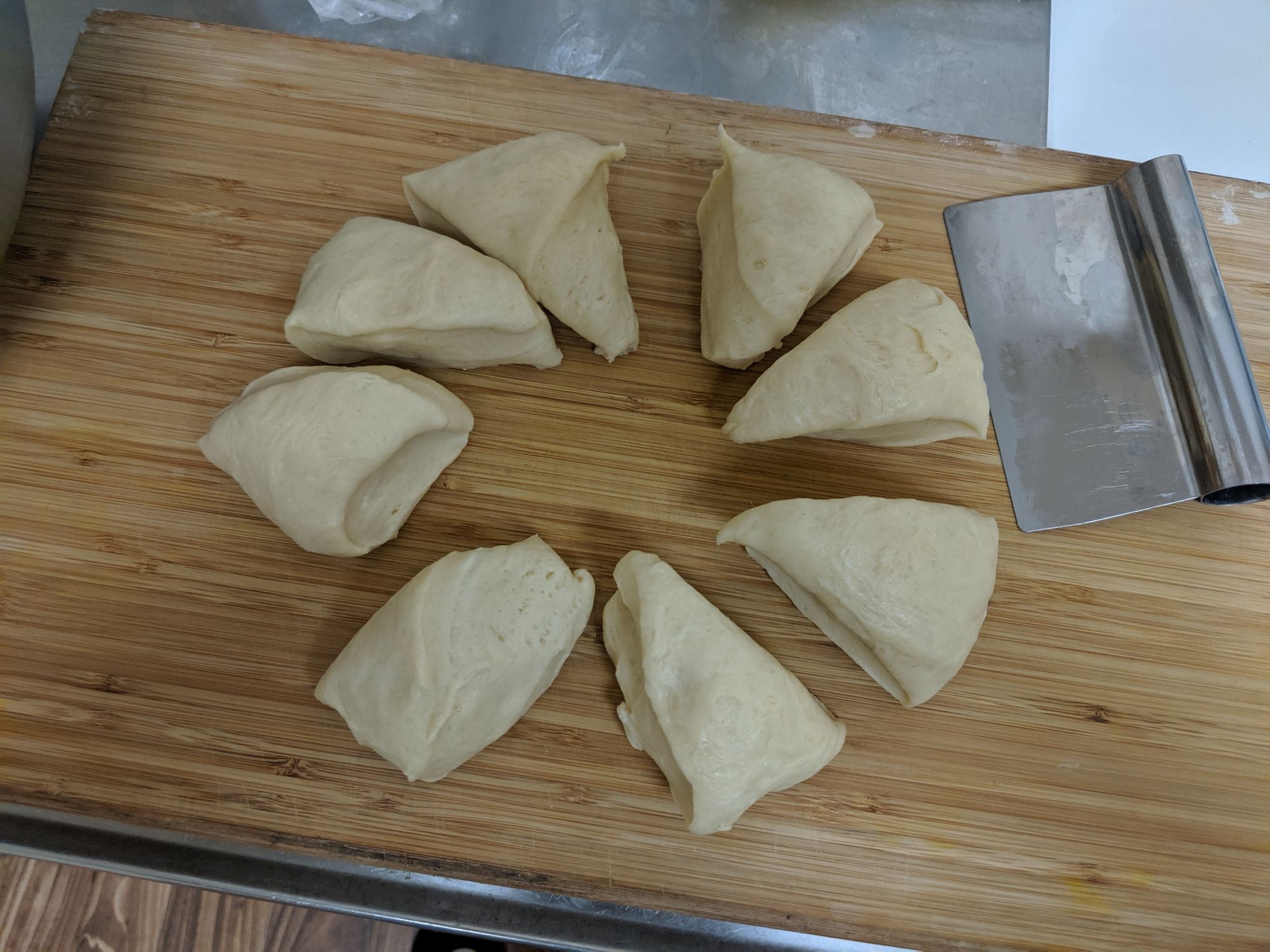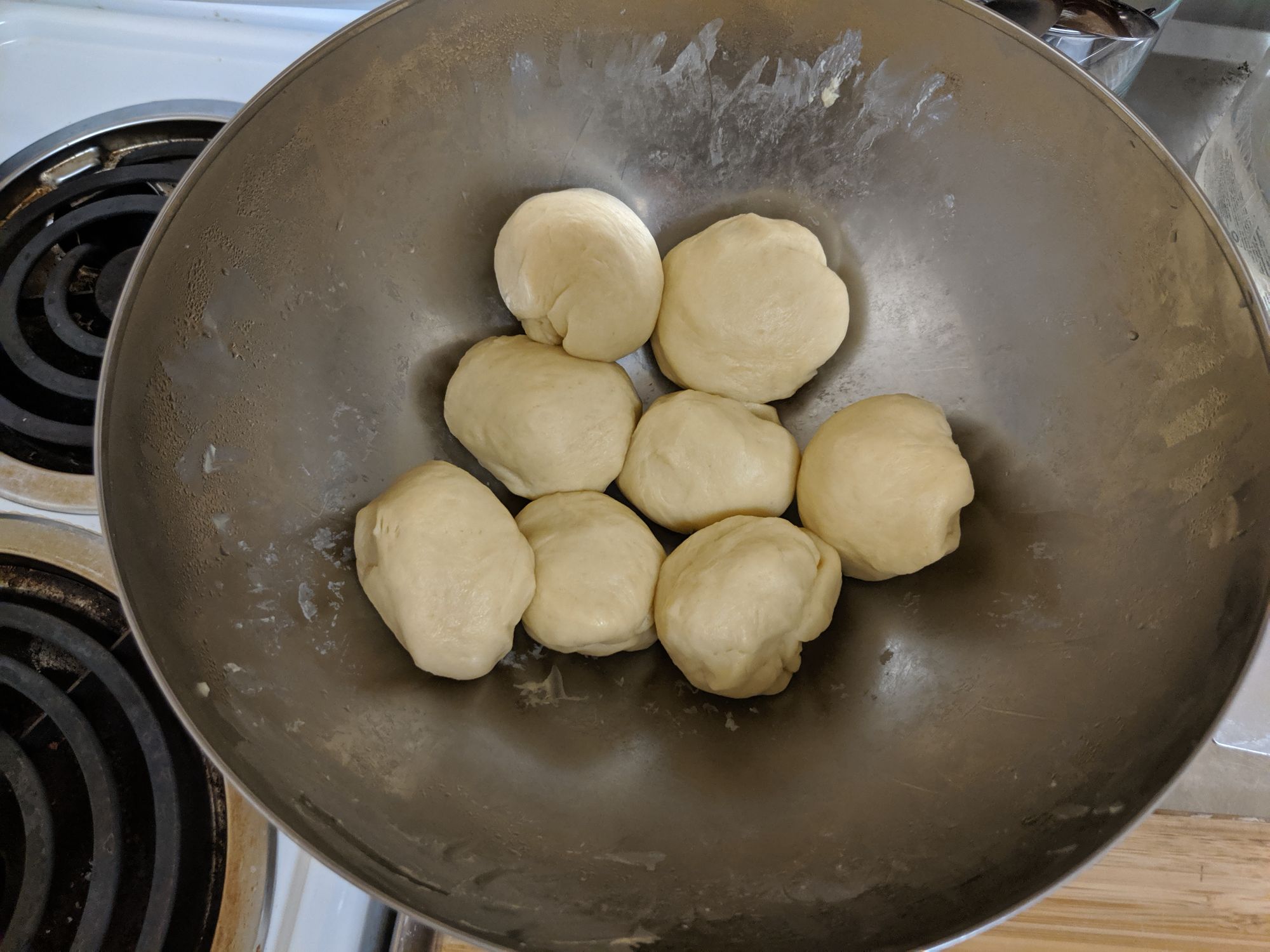 After 15 minutes, roll out each ball and place a tablespoon of raisins on top.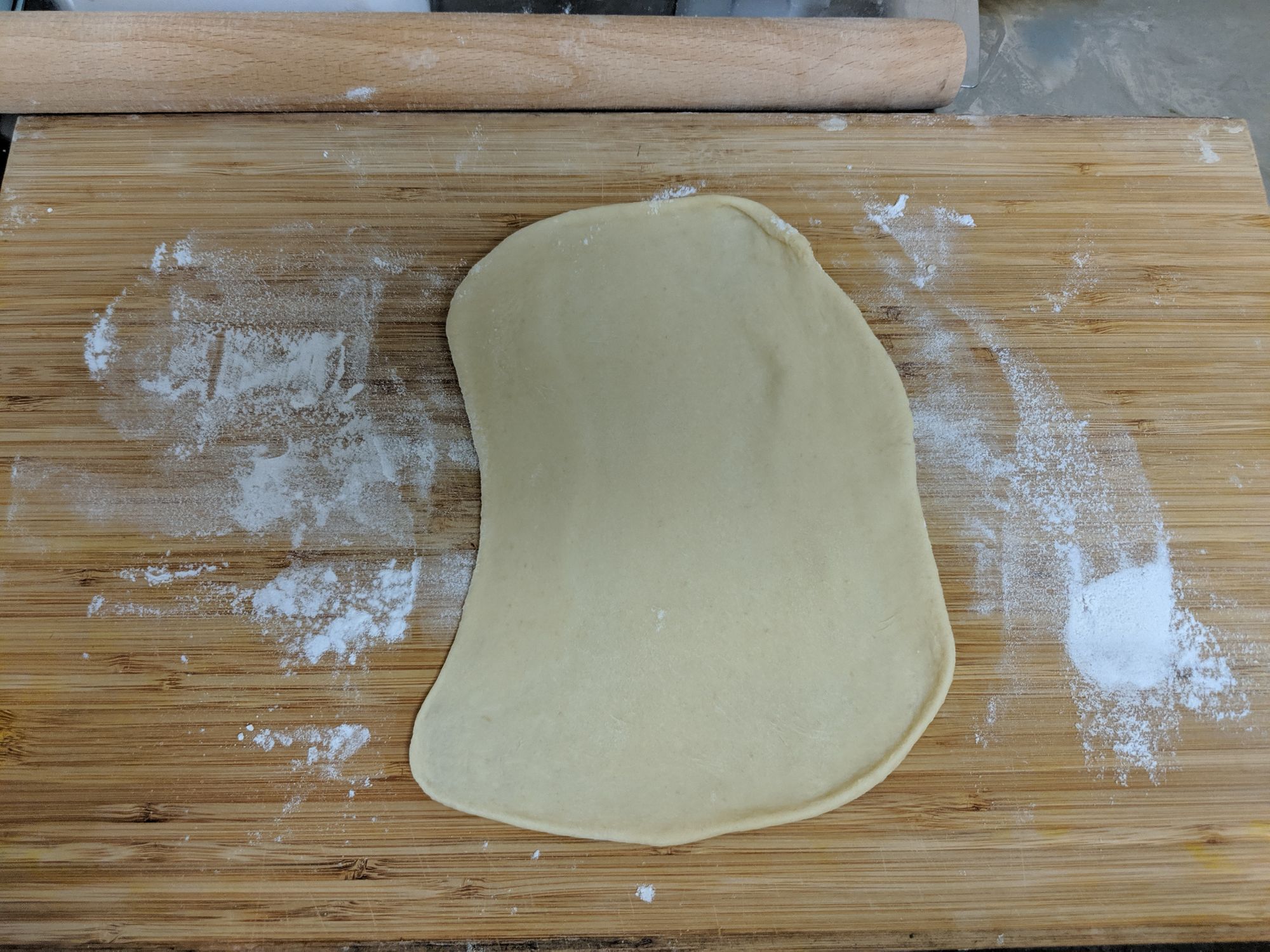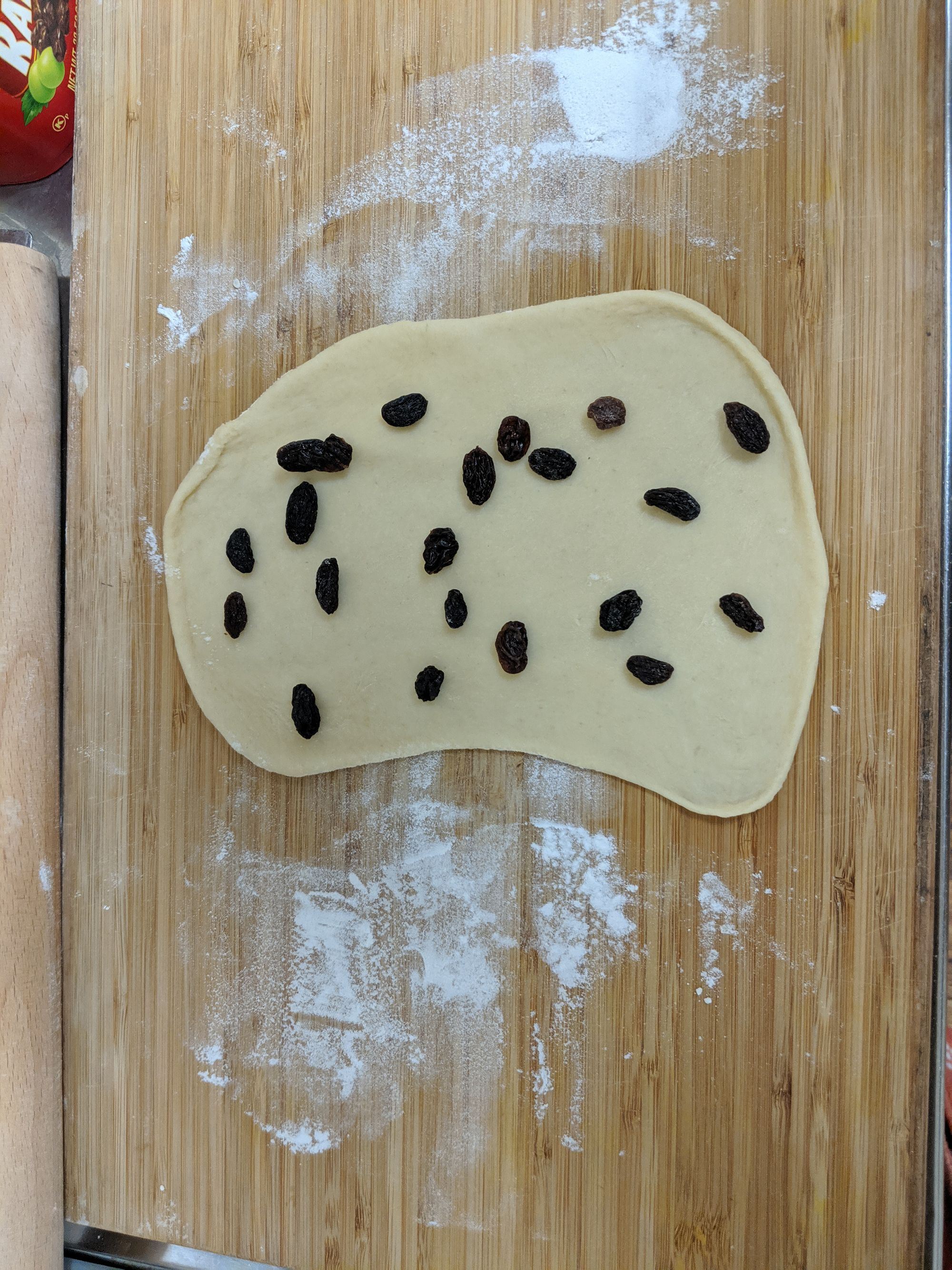 Fold the thirds in, long-way.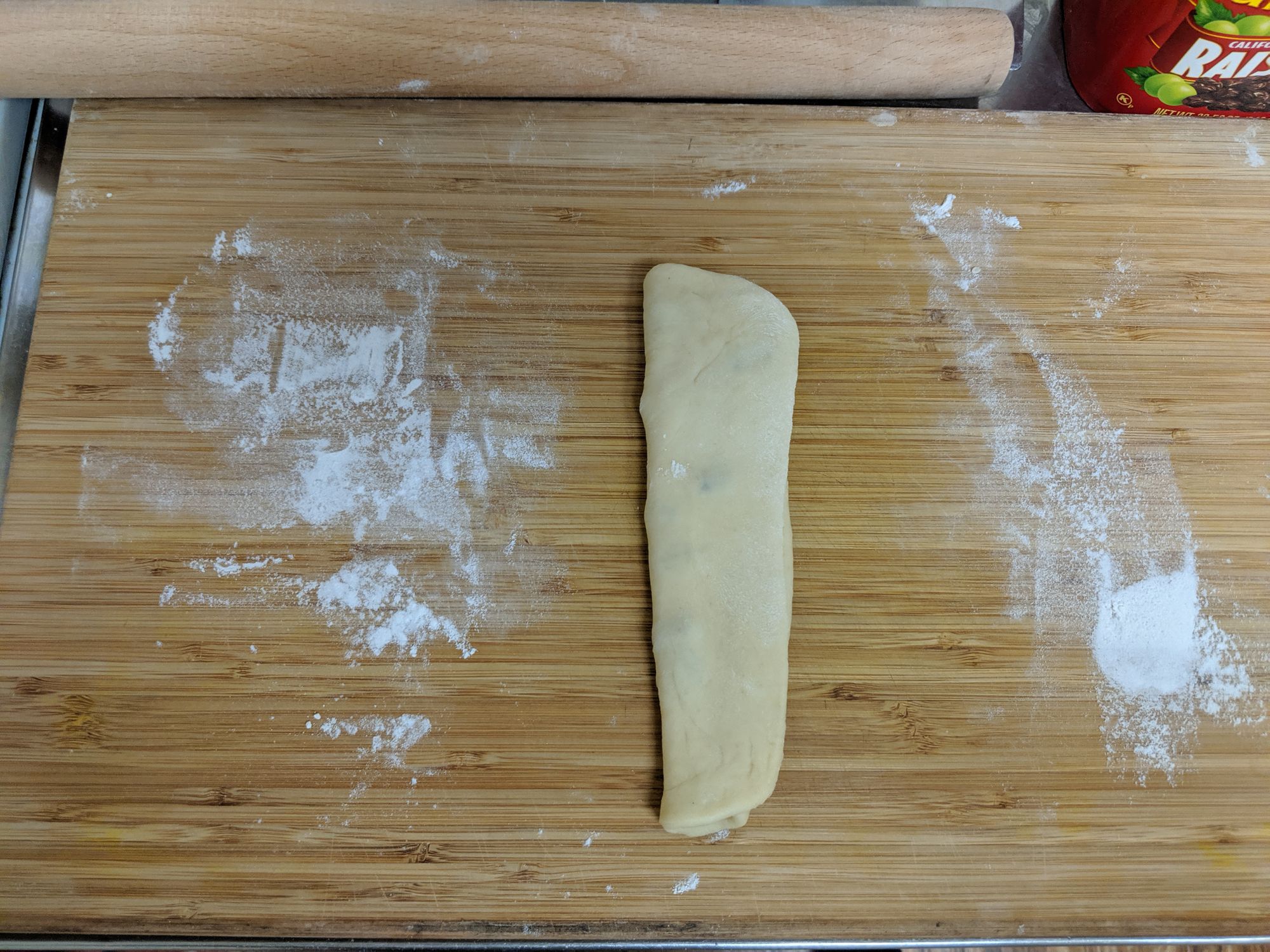 Divide it into three portions, and start rolling out each section.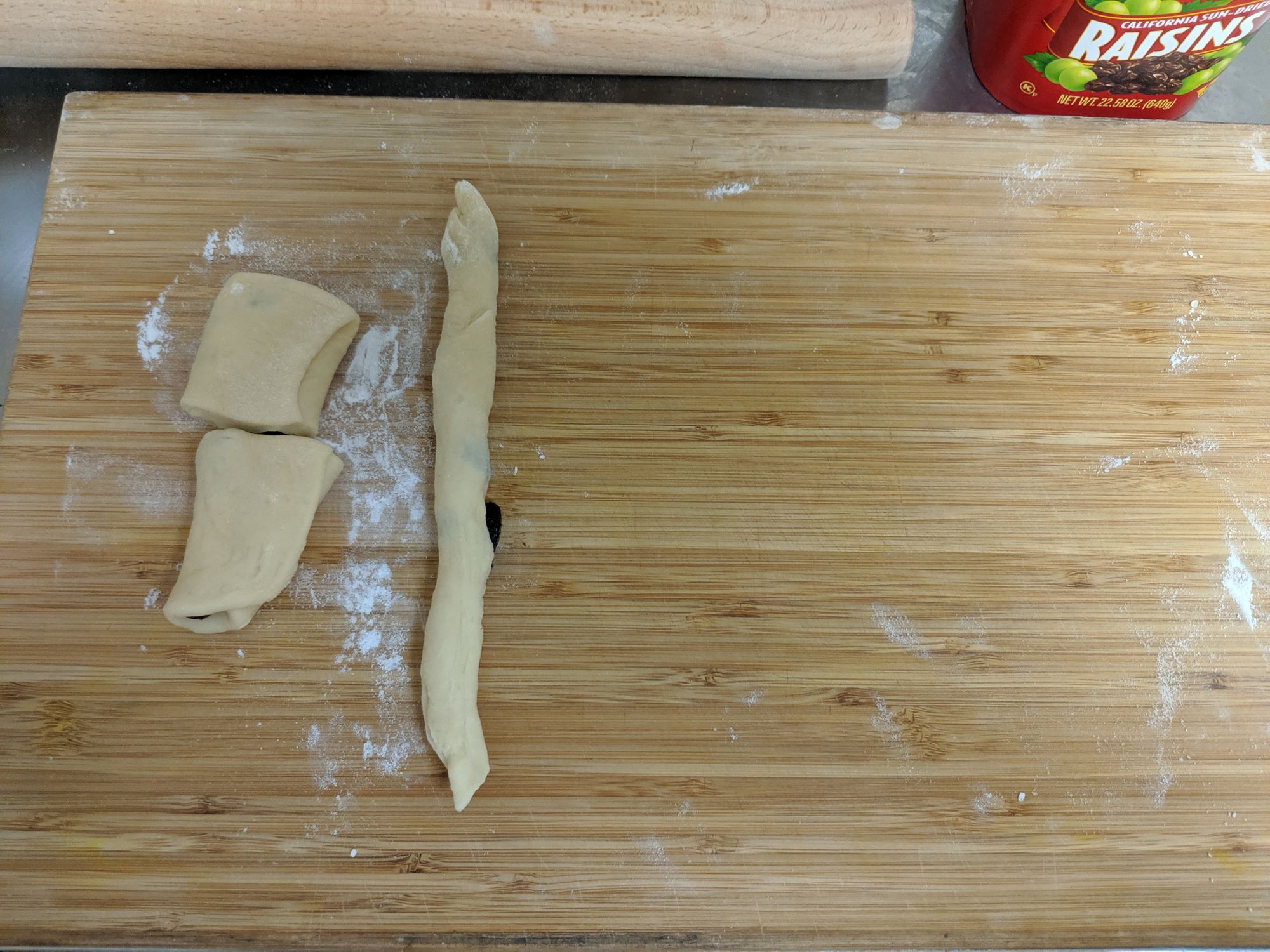 When you have three ropes, start braiding.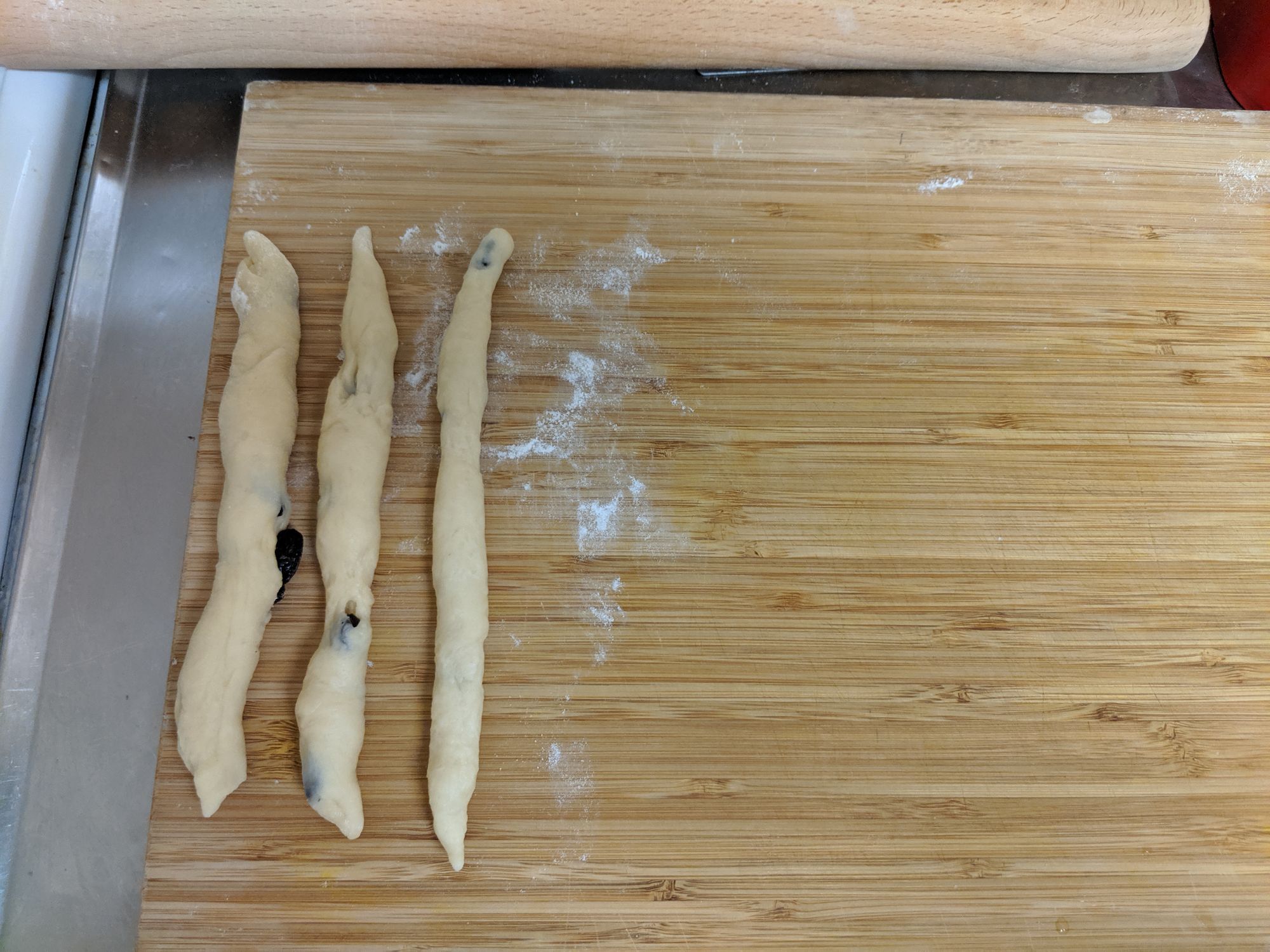 Keep the dough covered as you're working so it doesn't dry out.
Allow the dough to rise again for 1-2 hours.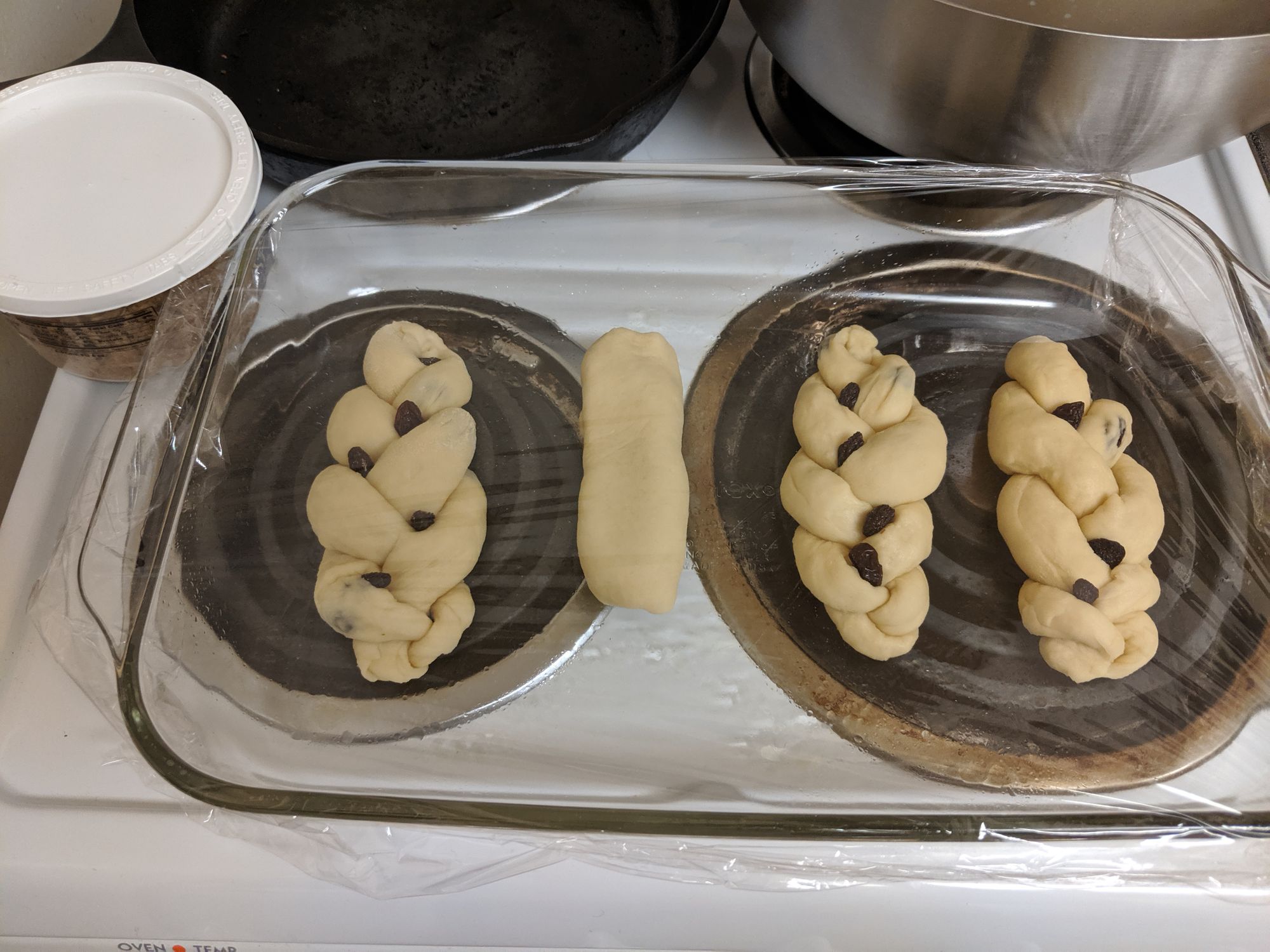 When it's near the end of the second rise, preheat the oven to 350F and brush on an eggwash.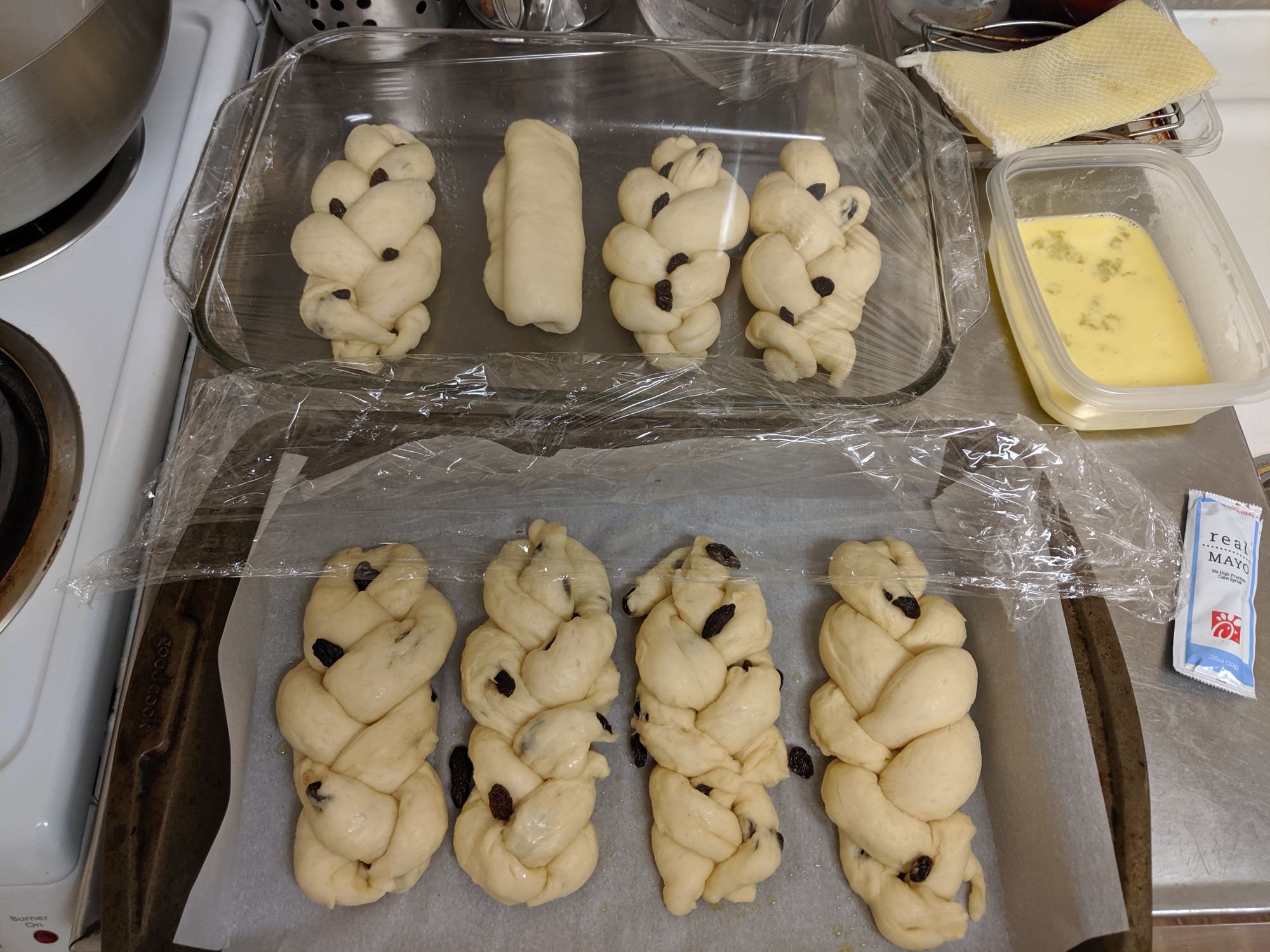 Results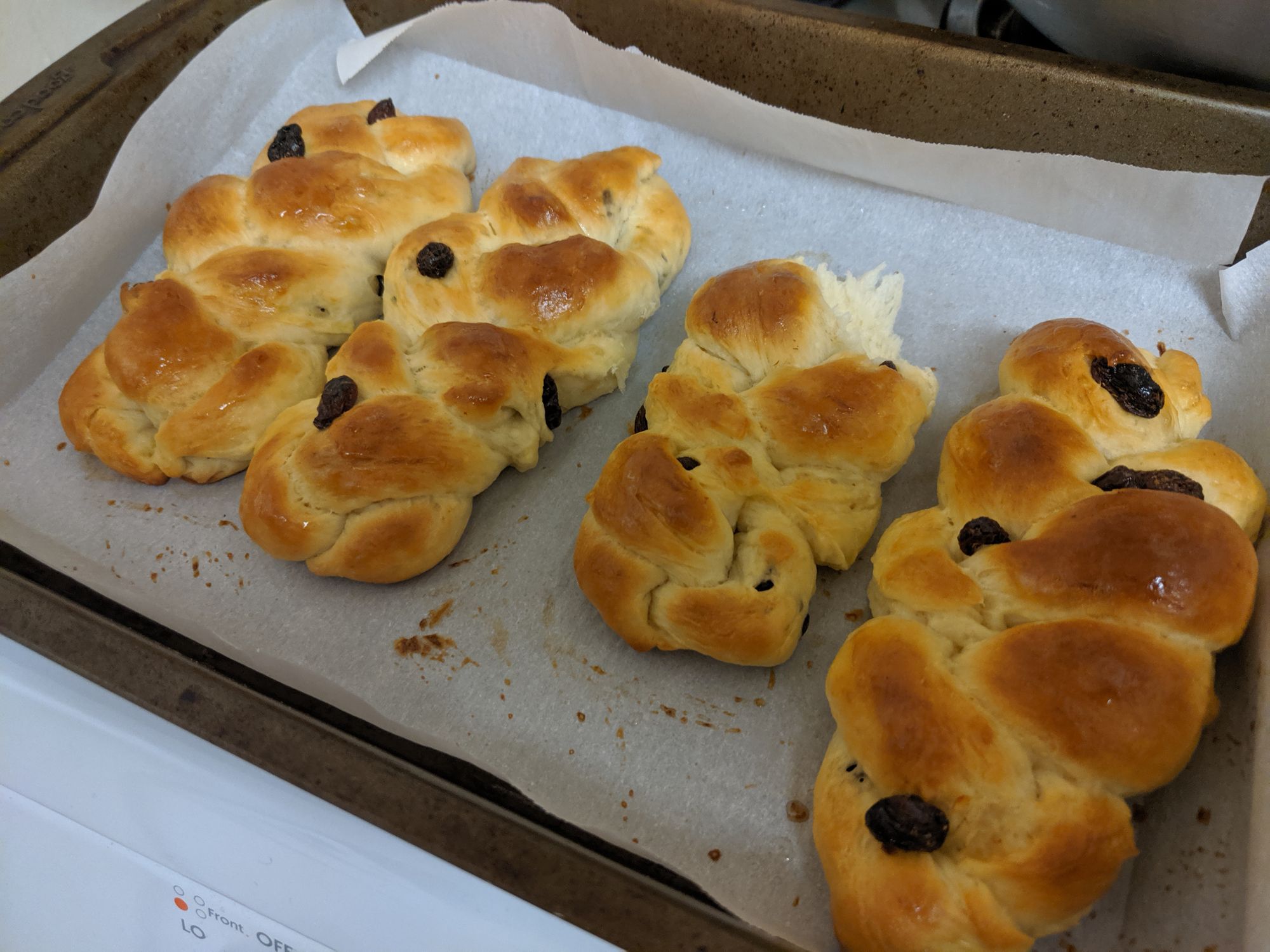 Admittedly, they came out looking a bit uneven...mostly because I was trying to get more rolls out of the dough, so it was hard to roll out.. Next time, I'll stick to just 4-6 rolls instead of 8.
Very tasty as always, with the tangzhong method!