Red Cabbage Pancake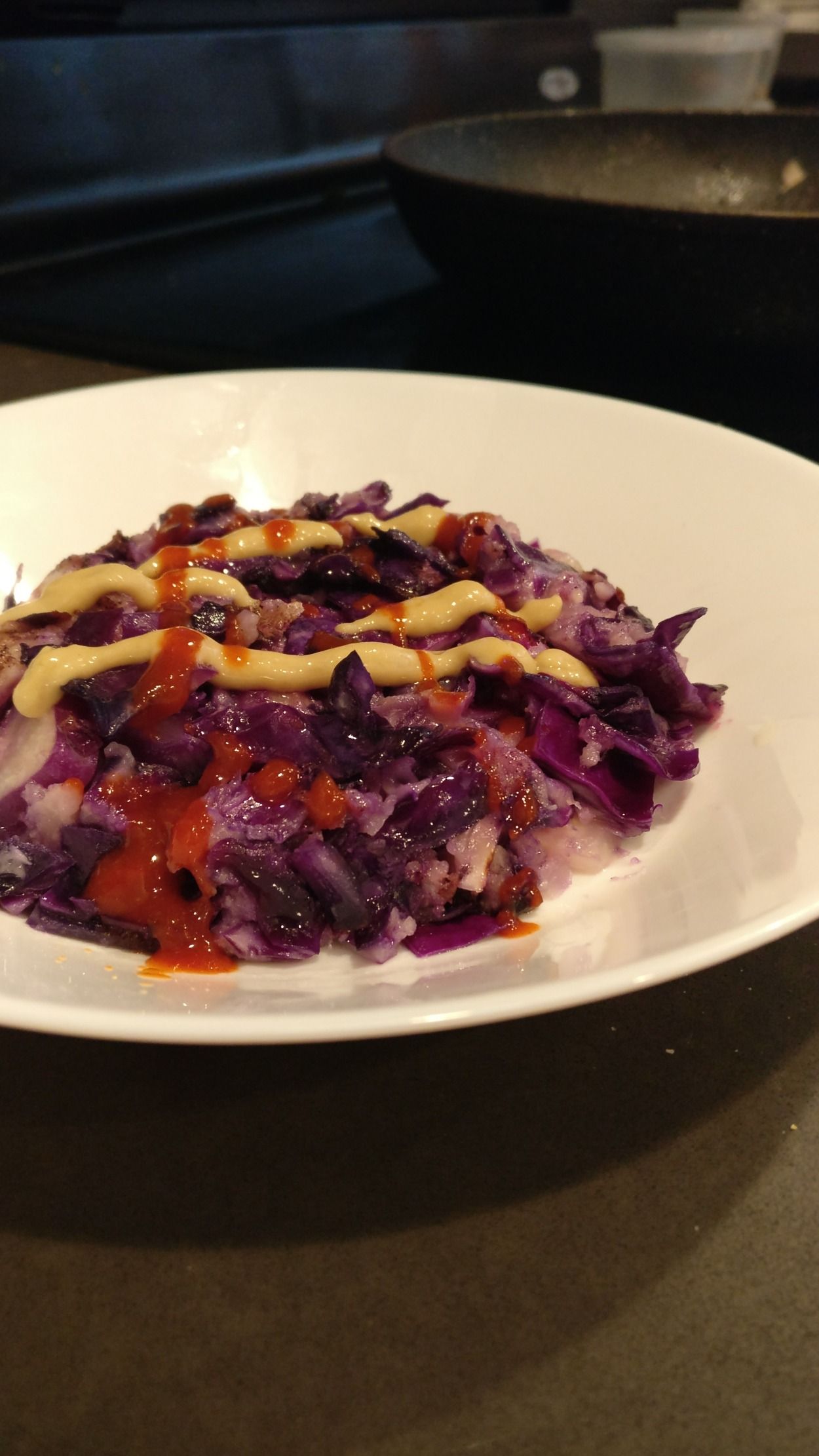 Last night, I was eating out at a Korean restaurant with some friends, and ate allllllll the varieties of jeon (think pancakes with random stuff, like beef, crab, scallions...). They're so good because you get all these different flavors and the pancake is nice and mushy inside and crispy on the outside...I feel like there's a texture theme going on with the things I like to eat.
Still wanting more the next day, I scoured the fridge and found red cabbage.
---
Ingredients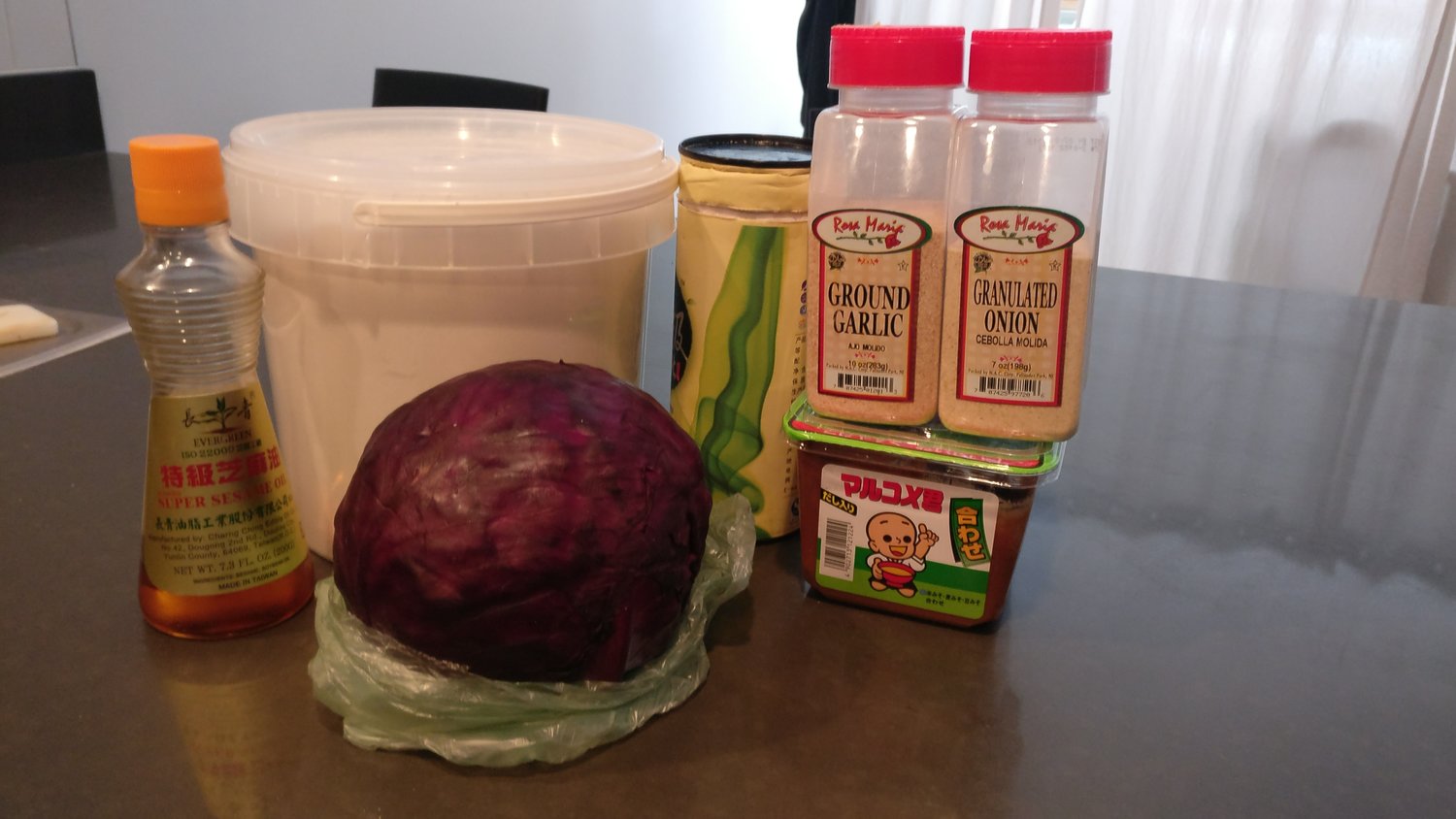 Jeon is super versatile, and everything tastes good turned into a pancake, but this is what I used:
2 cups shredded red cabbage
1/2 cup flour
1/2 cup + 3 tbsp water
1 tsp salt
1 tsp garlic powder
1 tsp onion powder
1 tsp miso paste (can substitute soybean paste or soy sauce)
sesame oil for frying
At home, my mother likes to make it with scallions and a frozen seafood mix of scallops, shrimp, mussels, and imitation crab meat.
Methodology
Two cups of shredded red cabbage ended up being about 1/4 of the head of cabbage. I've never cooked with this before and didn't realize that it was similar to beets in staining power, so be careful while you chop!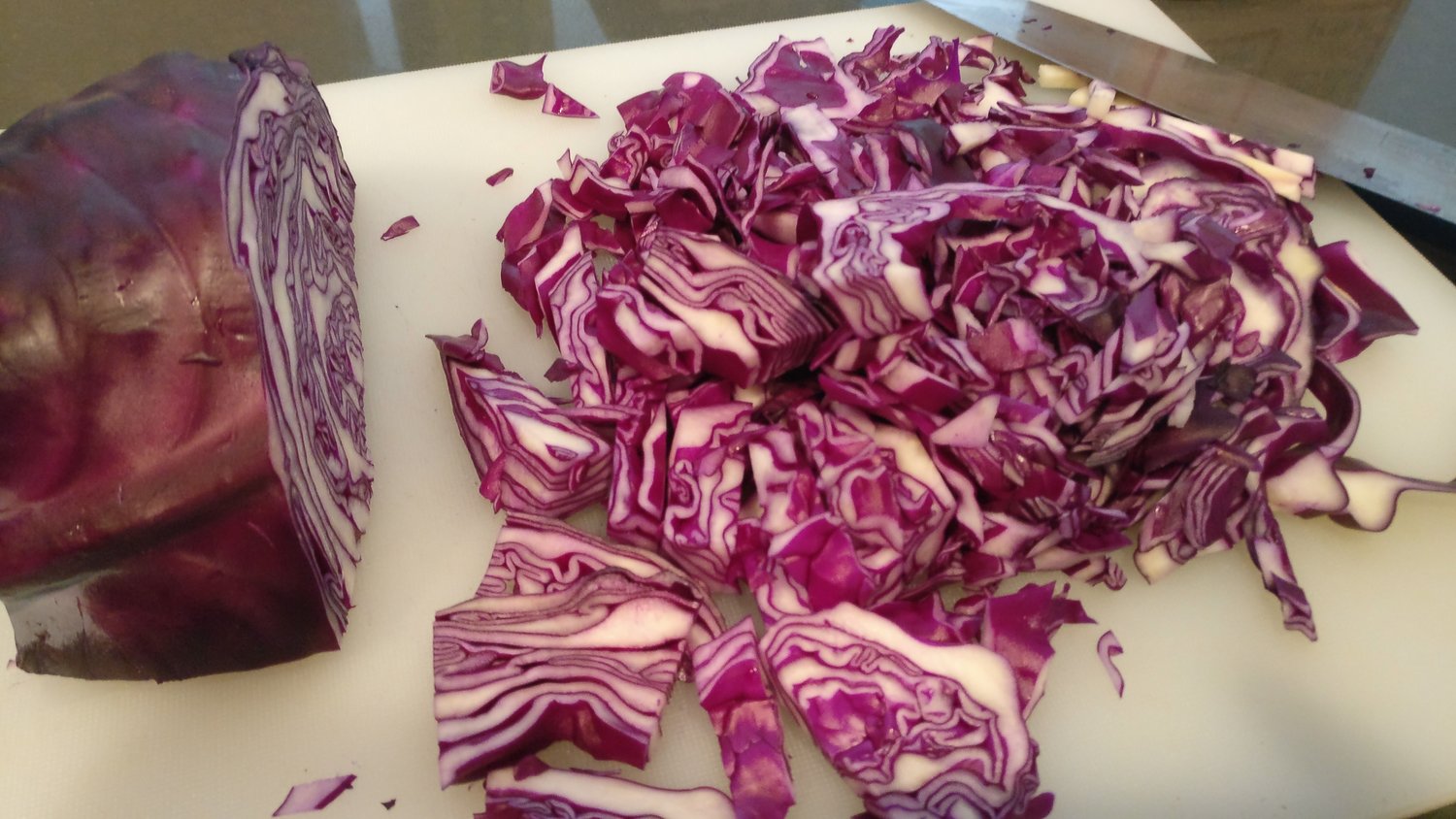 When your cabbage is shredded, toss it onto a heated pan to wilt down a bit and soften. As that happens, prepare your pancake batter by combining the flour, water, salt, garlic powder, onion powder, miso paste, and any other seasonings your heart desires in a bowl. You may want to add more water if your batter is too thick--we're aiming for something pourable like a chocolate syrup consistency.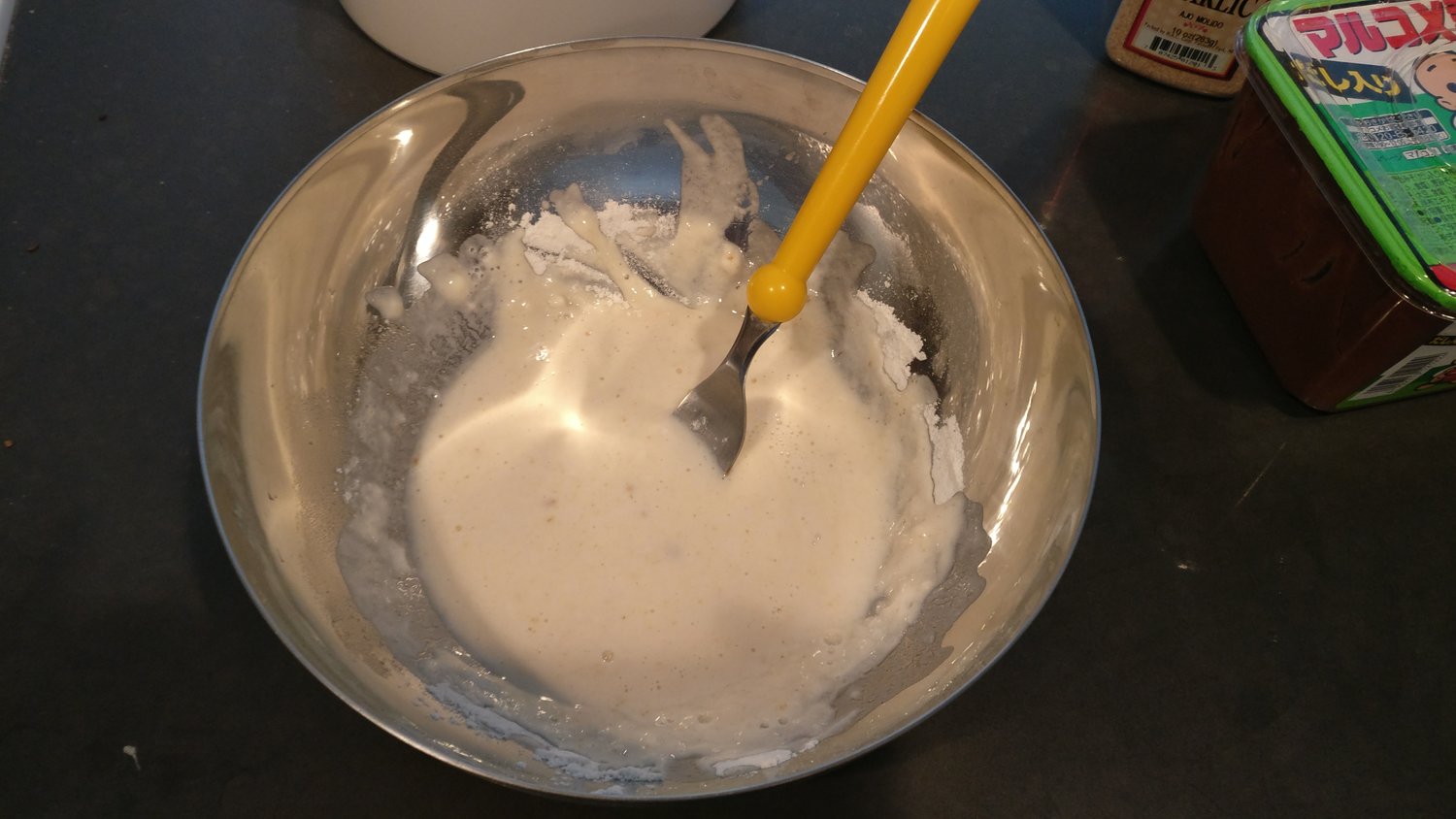 When your cabbage has reached a texture you like (I kept mine a little crunchy), add in some sesame oil to the pan and pour your batter onto the cabbage.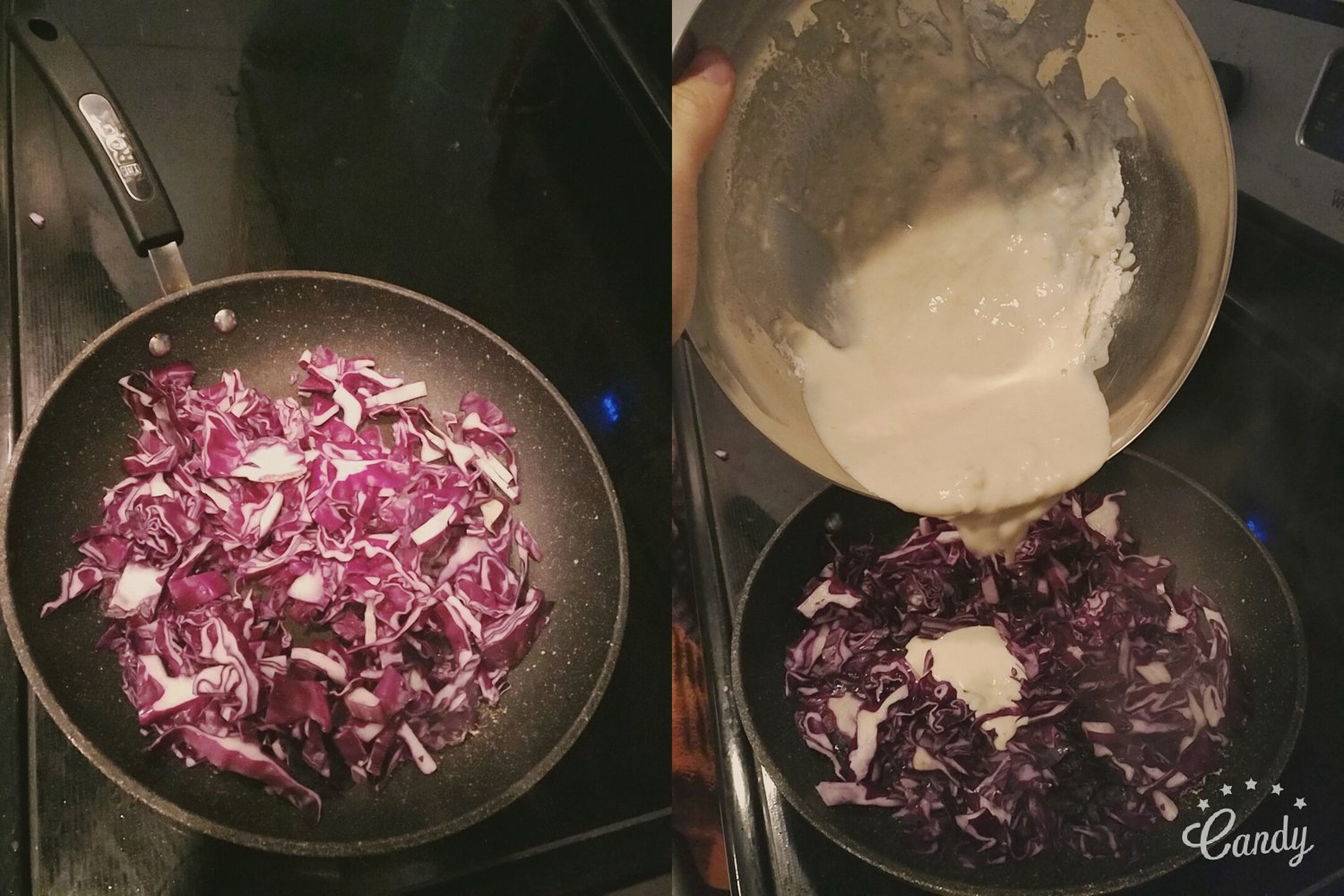 Quickly fuse the cabbage with the batter to make One Super Cabbage Pancake. Wait a few minutes for the bottom to cook, and once you feel that there is enough structural integrity in your pancake for you flip it and cook the top, do that.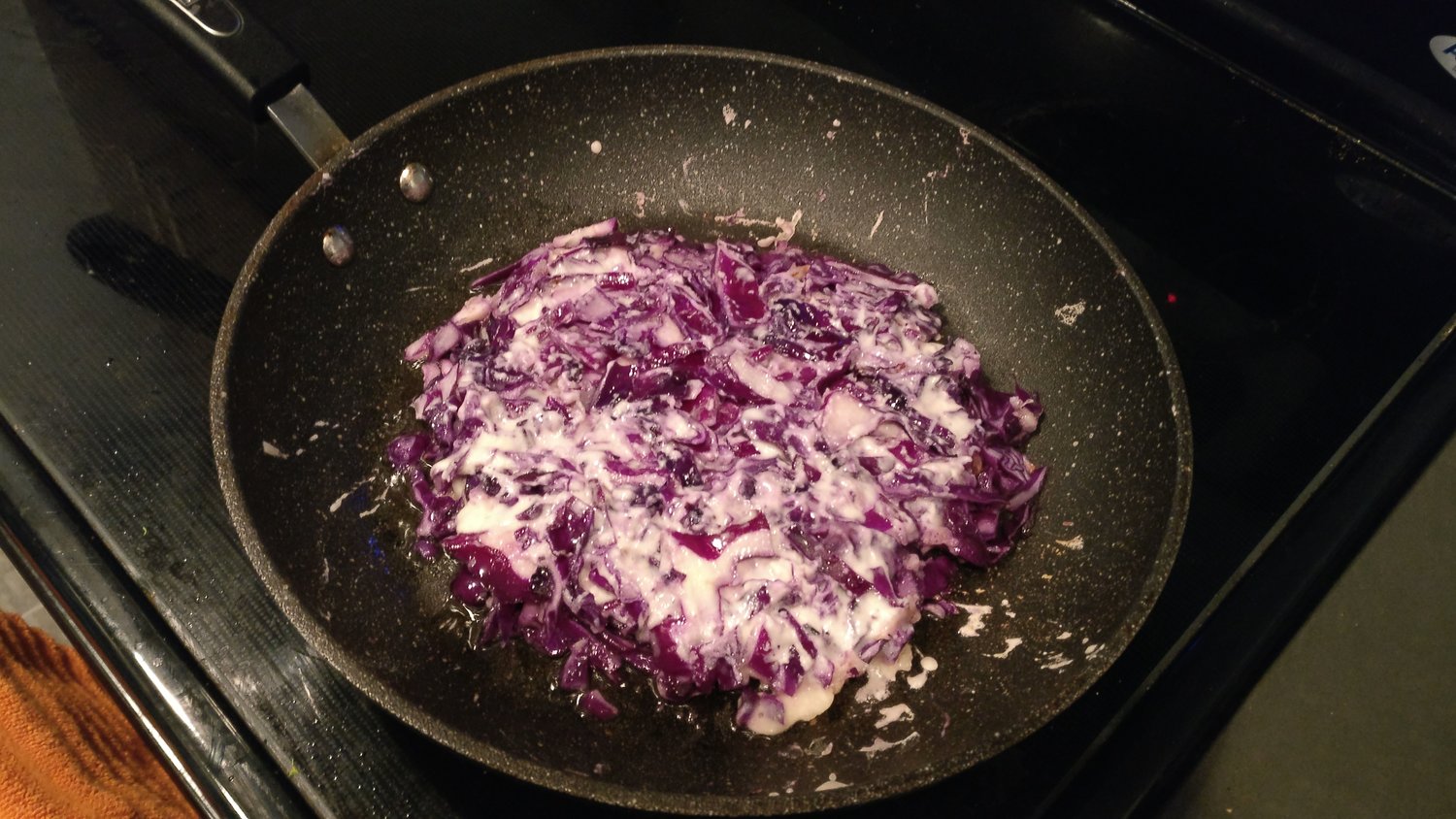 Then you're done! Plate your pancake up.
Ya girl decided to cut you a nice circular one here. You can add whatever condiments you like. I later added some mustard and sriracha for some tang and spice.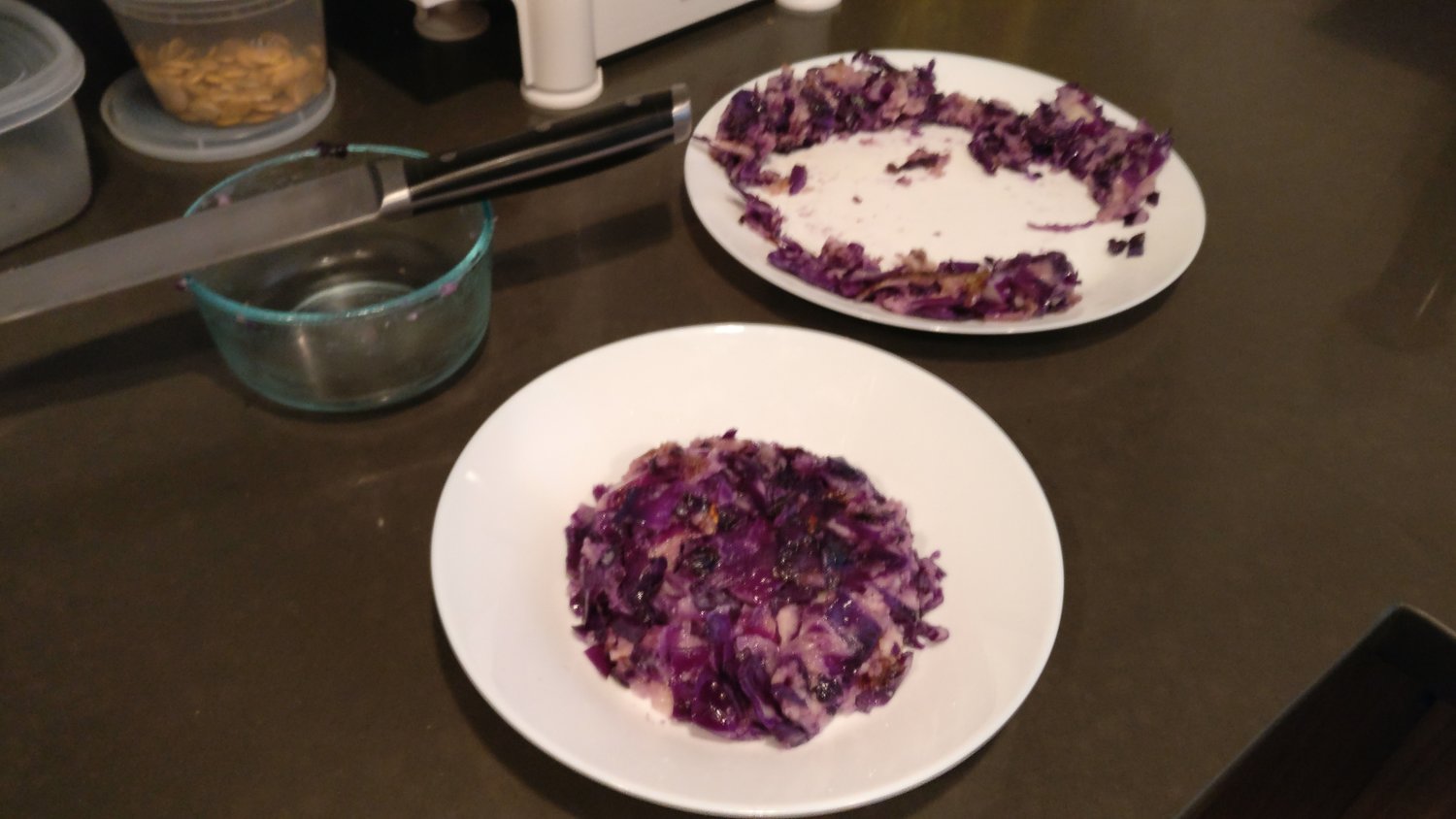 Result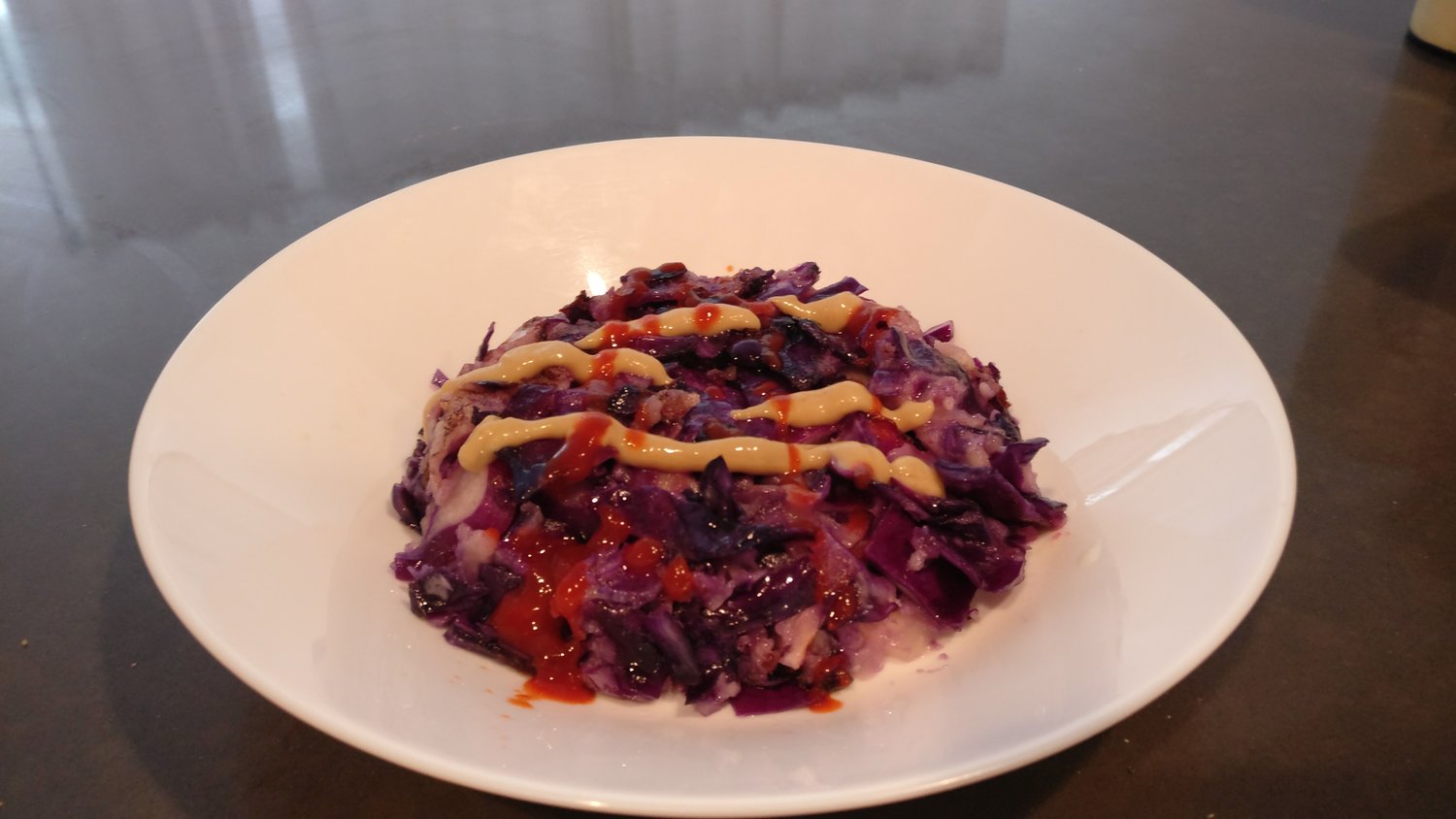 I was a little worried after the step of pouring the batter onto the cabbage because i realized that I might have added too much cabbage, oops. For next time, I'd cut back on that a little bit in order to increase the amount of mushy pancake goodness. A better technique might also be to scoop the softened cabbage into the bowl of batter, mix it together, and then add it to the pan.
It's a very quick and filling meal for very little cost! Would eat again.