The last time my parents visited me, they gave me a bunch of groceries since our local supermarket at home has a sale every year for its anniversary, where if it's 21st anniversary, it'll have a list of ~20 items that they sell for 21 cents each. Like that, I found myself with salami and mozzarella and knew I had to attempt something pizza-like.
I remembered buying some really delicious pepperoni bread while I was still in school, and wanted to try to recreate that, but with the same cheesy pull that I love about Domino's cheesy bread. Some Googling brought me here.
---
Ingredients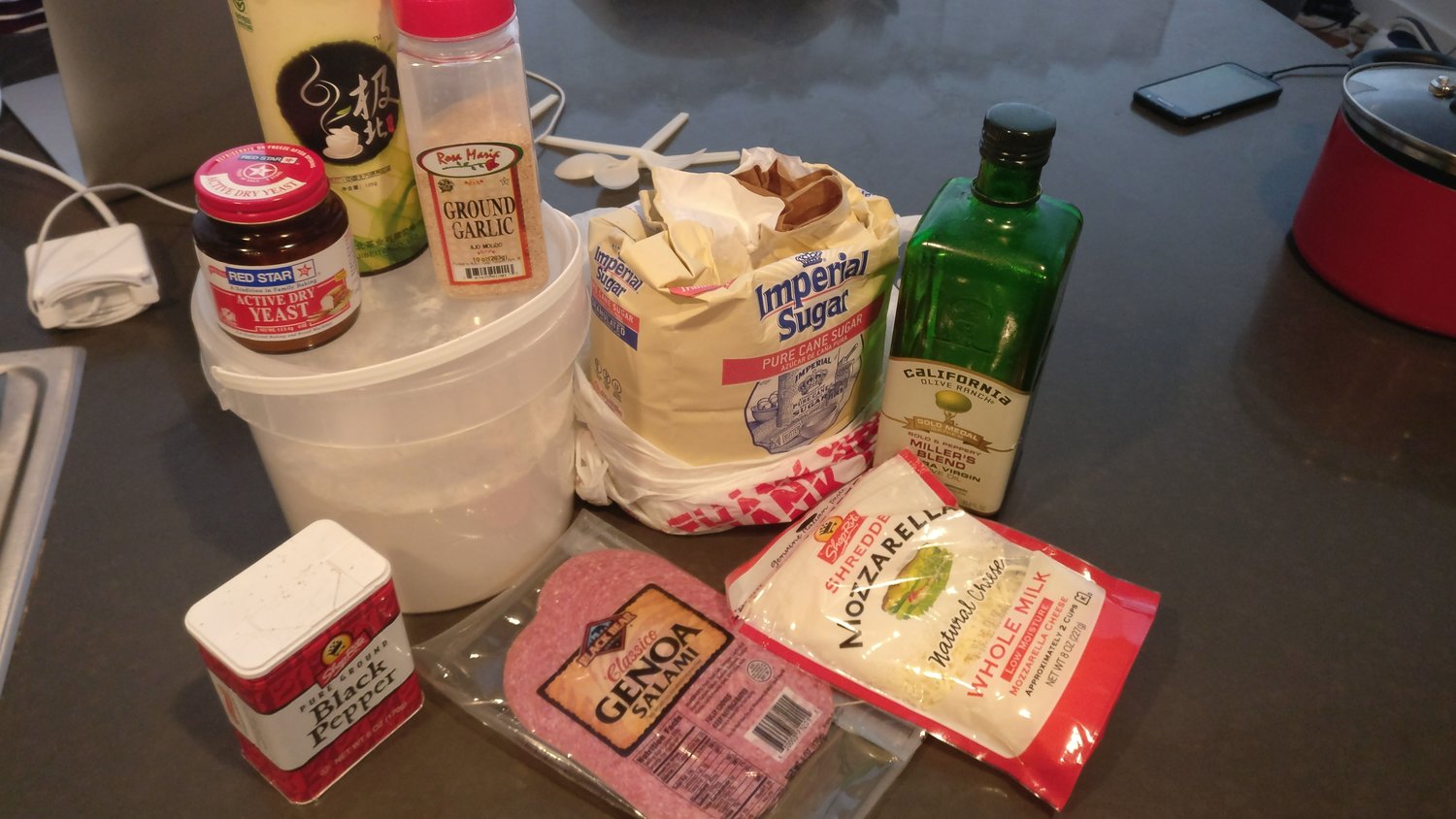 I followed Budget Bytes's dough recipes exactly and had slightly fewer ingredients for the filling:
1 tsp active dry yeast
1 tbsp sugar
3/4 c warm water
1 tsp salt
1/2 tbsp olive oil
3 c all-purpose flour (I only used ~2.25)
filling: salami, mozzarella cheese, garlic powder, pepper
Methodology
This recipe takes over three hours, so make sure you have that before you start.
Dissolve the sugar in the warm water and mix in the yeast. Let this stand for five minutes to let the yeast do its thing and get nice a frothy.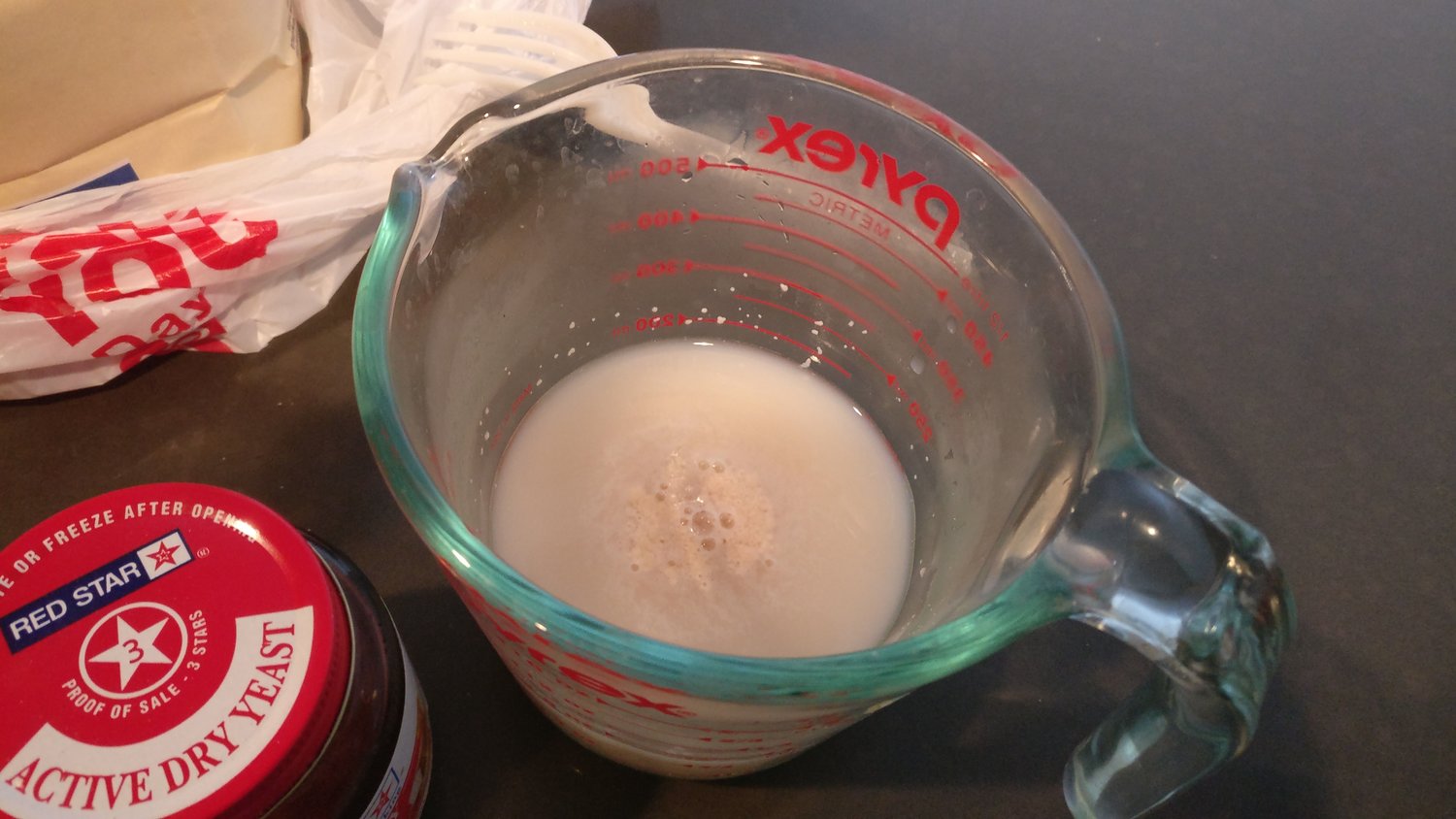 When the yeast is ready, stir in the salt and olive oil.
Transfer this yeast mixture into a bigger container, and add in a cup of flour. Mix it together with a spatula.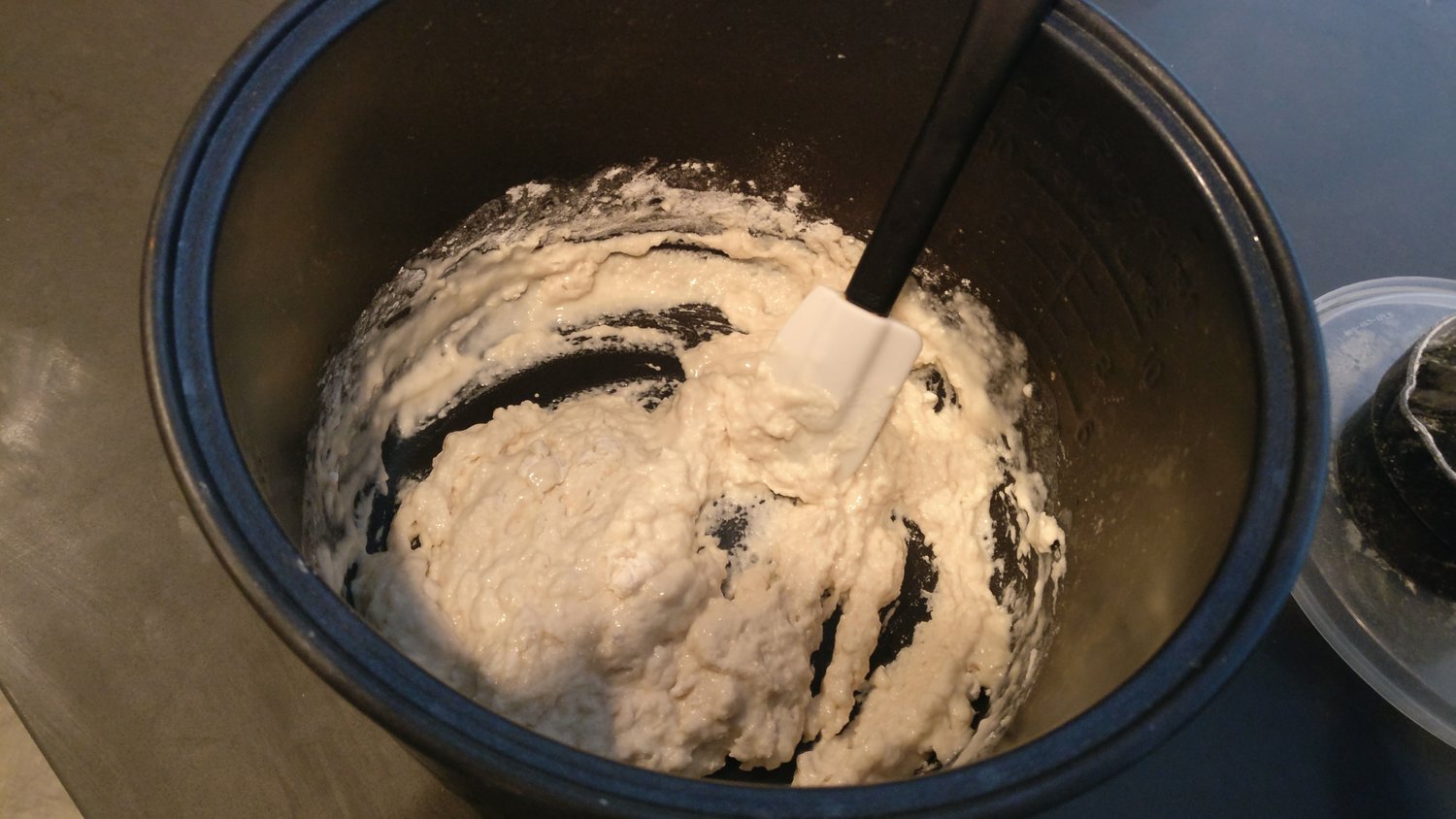 Gradually add in the flour, a 1/2 cup at a time. I ended up adding in only 1 cup total before the dough just wasn't accepting any more. When you reach that point, flour a clean surface and start kneading the dough for 5 minutes, or until it is no longer sticky.
Oil a container and the ball of dough, and let it rest, covered in a warm place, for an hour or two to rise. I decided to take it into the bathroom with me while I showered, since the apartment is still a bit cold. After the shower, I moved it into the oven, leaving the oven light on.
My dough didn't rise very much after 1.5 hours, but I decided to proceed anyways. Stretch out the dough into a 12-inch by 18-inch rectangle. The recipe said that stretching the dough out with your hands would result in a fluffier bread than rolling it out would.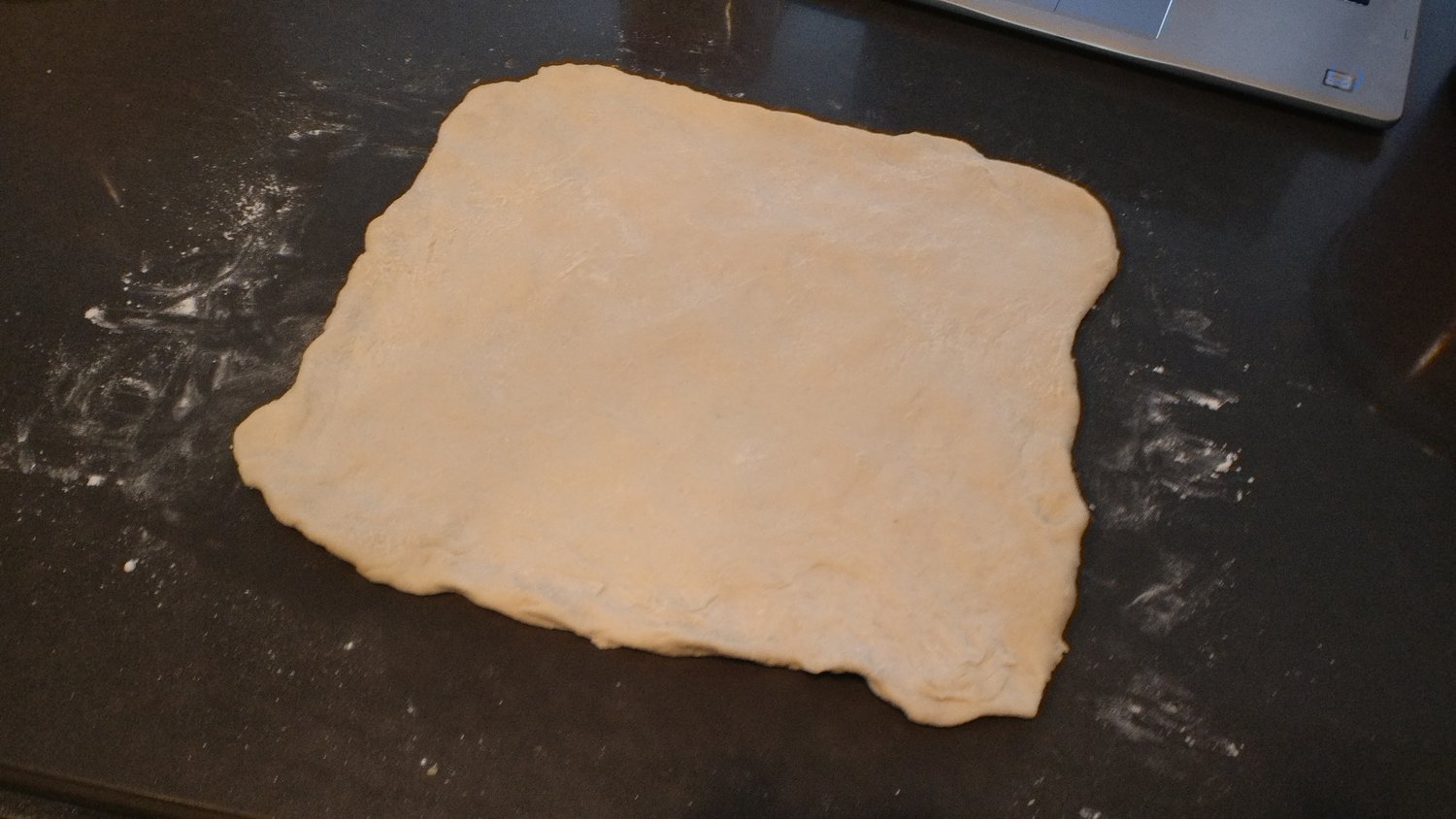 Layer in your fillings. Forget to take pictures because you're distracted by the SO on vidchat.
Roll it up like a cinnamon roll, oil the outside with olive oil, and let the dough rise again for an hour. I took a small nap that might have been two hours though.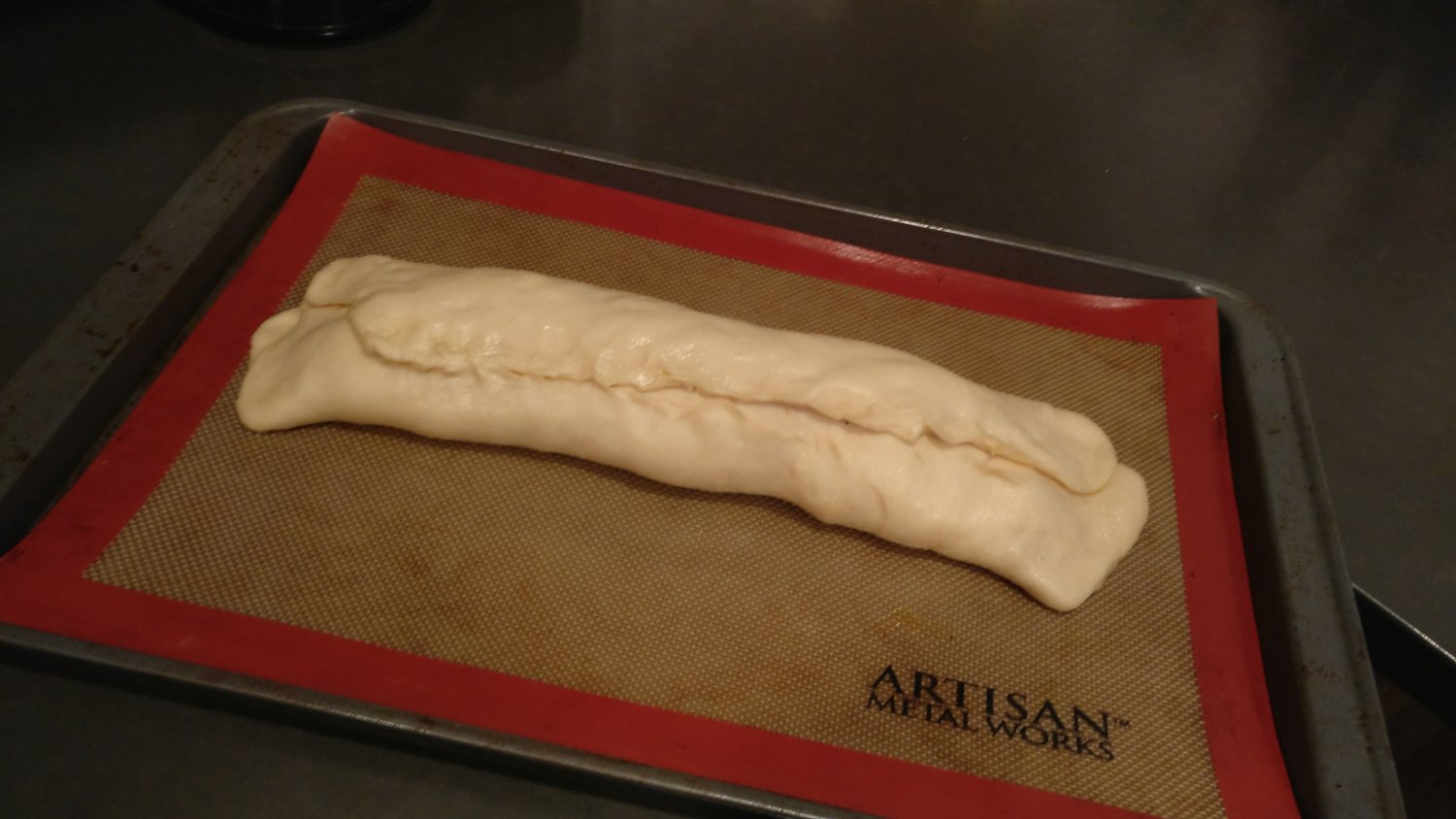 Bake off the stromboli for 25 minutes in an oven that has been preheated to 400F. If the stromboli isn't golden brown on the outside, let it go a few minutes longer.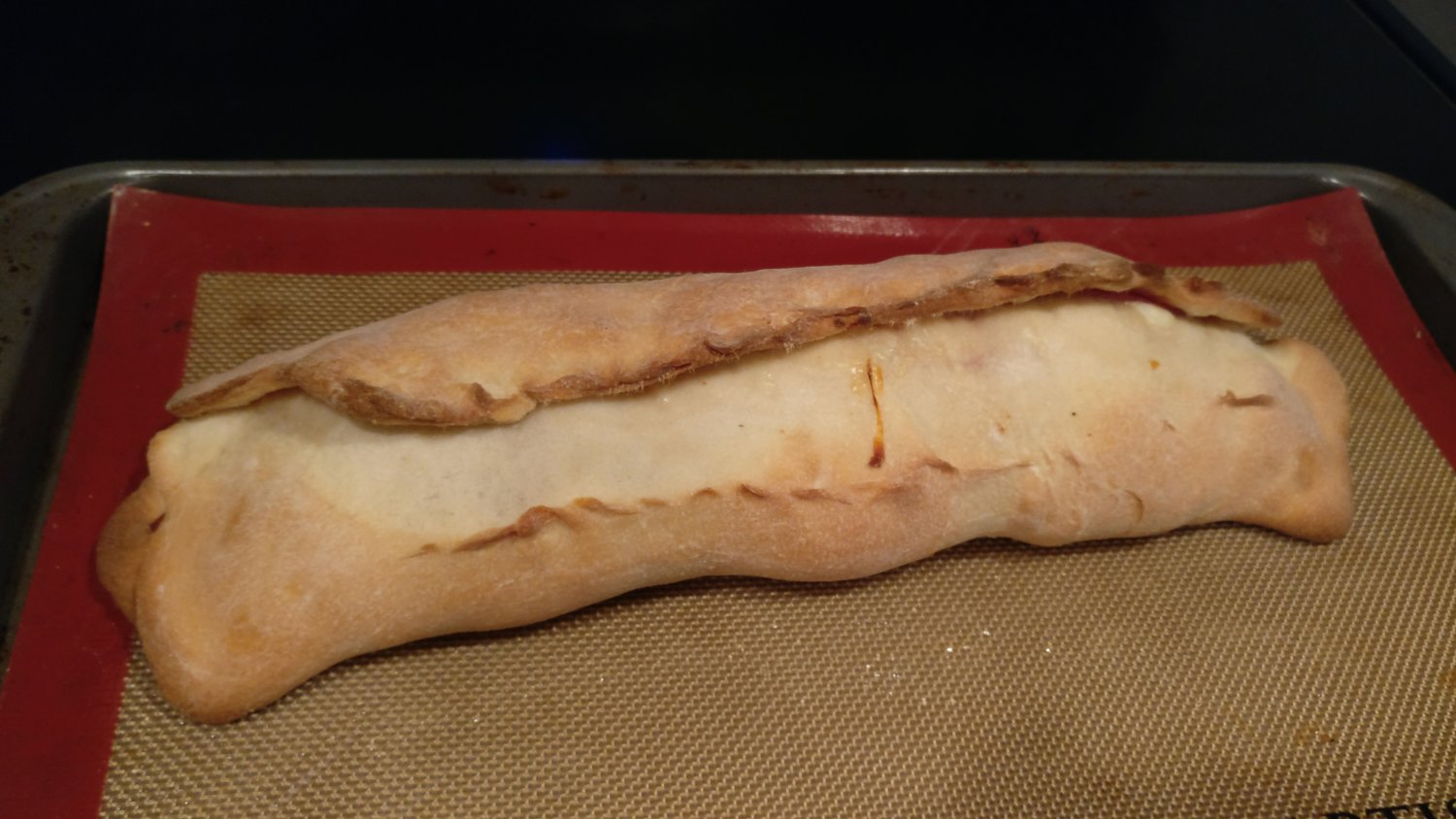 Results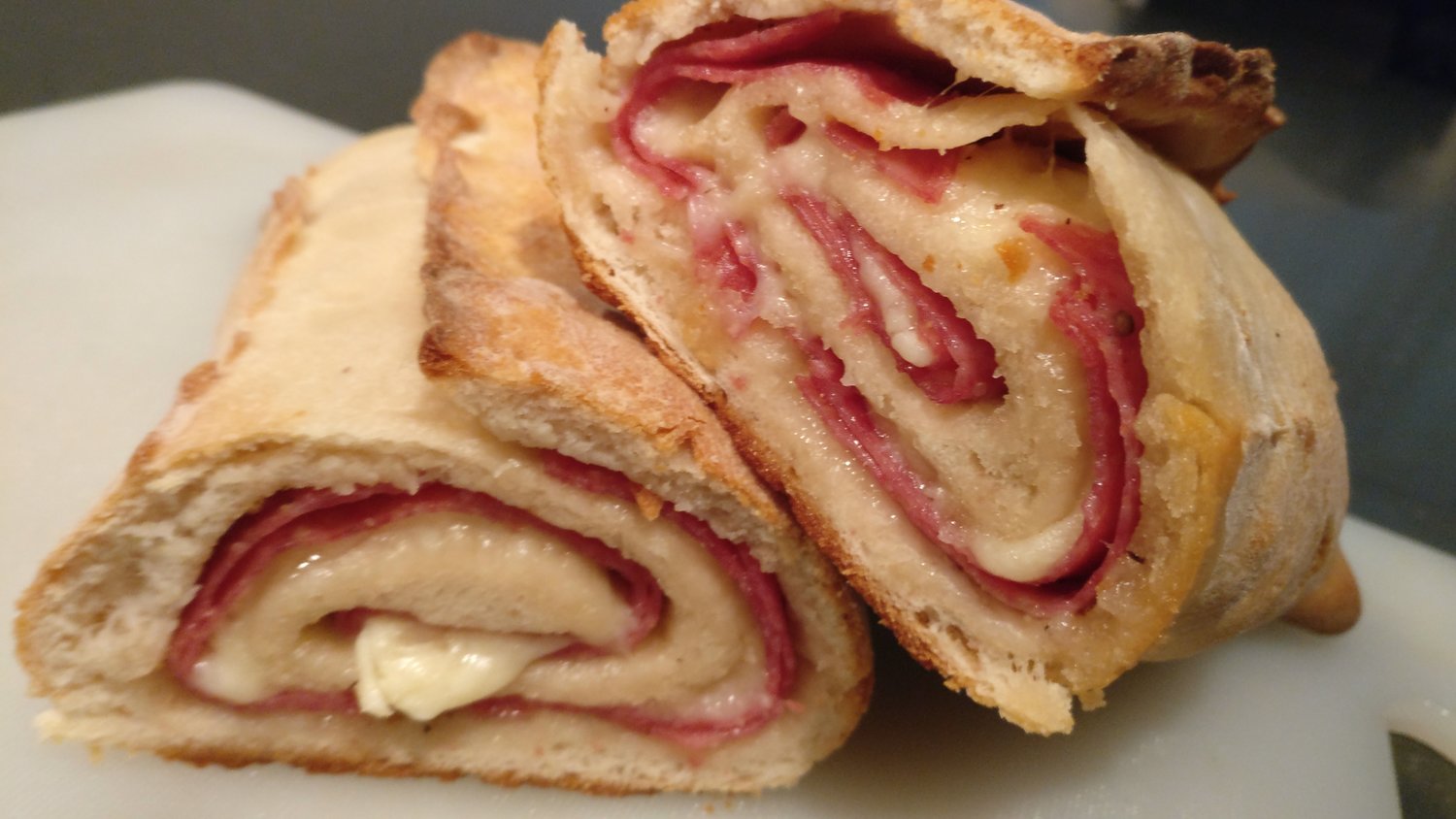 Holy cow, this was so good.
The bread is nice and crusty, the cheese is all gooey, and there's the perfect amount of saltiness from the salami.
I absolutely would make this again--I have a lot of mozzarella still but I'm almost out of salami. Do you think spam would be equally as delicious?