Southwestern Black Bean Salad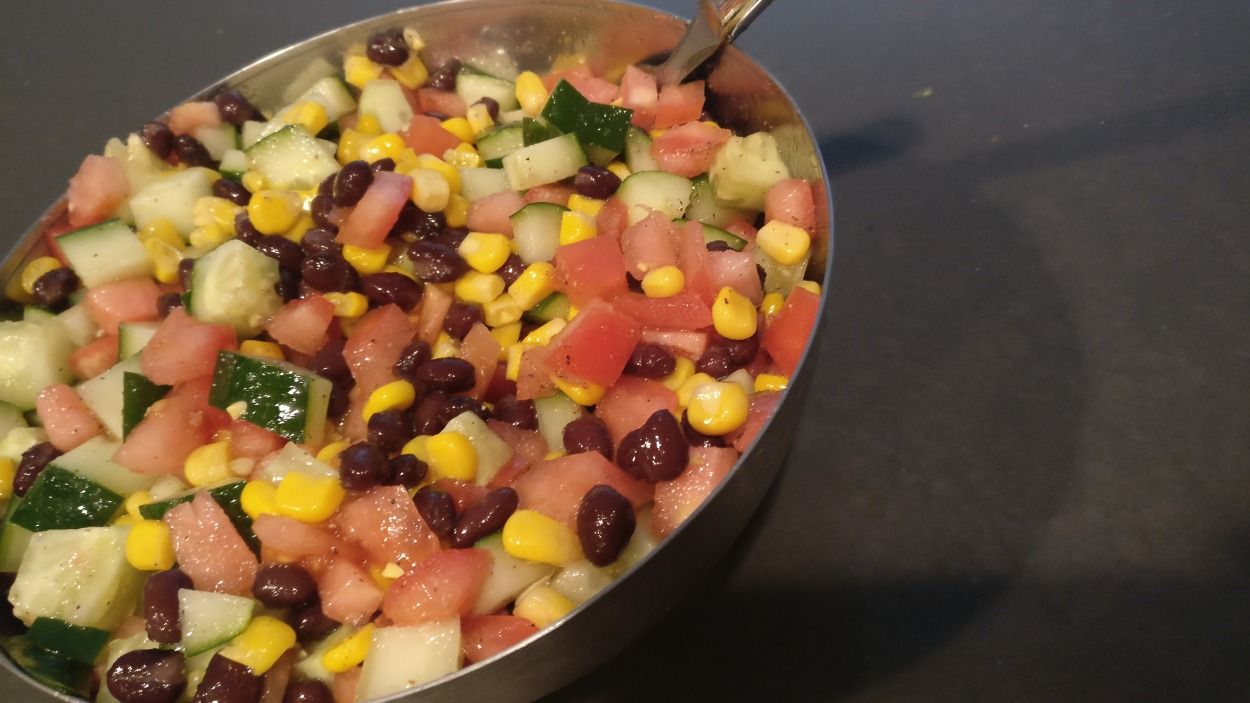 I ate a good amount of salad during junior year of college since it was super quick, cheap, and delicious. This black bean mix is excellent when paired with some nice bread or mixed with shredded romaine in a salad, or if you're feeling fancy, toss it into a quesadilla.
---
Ingredients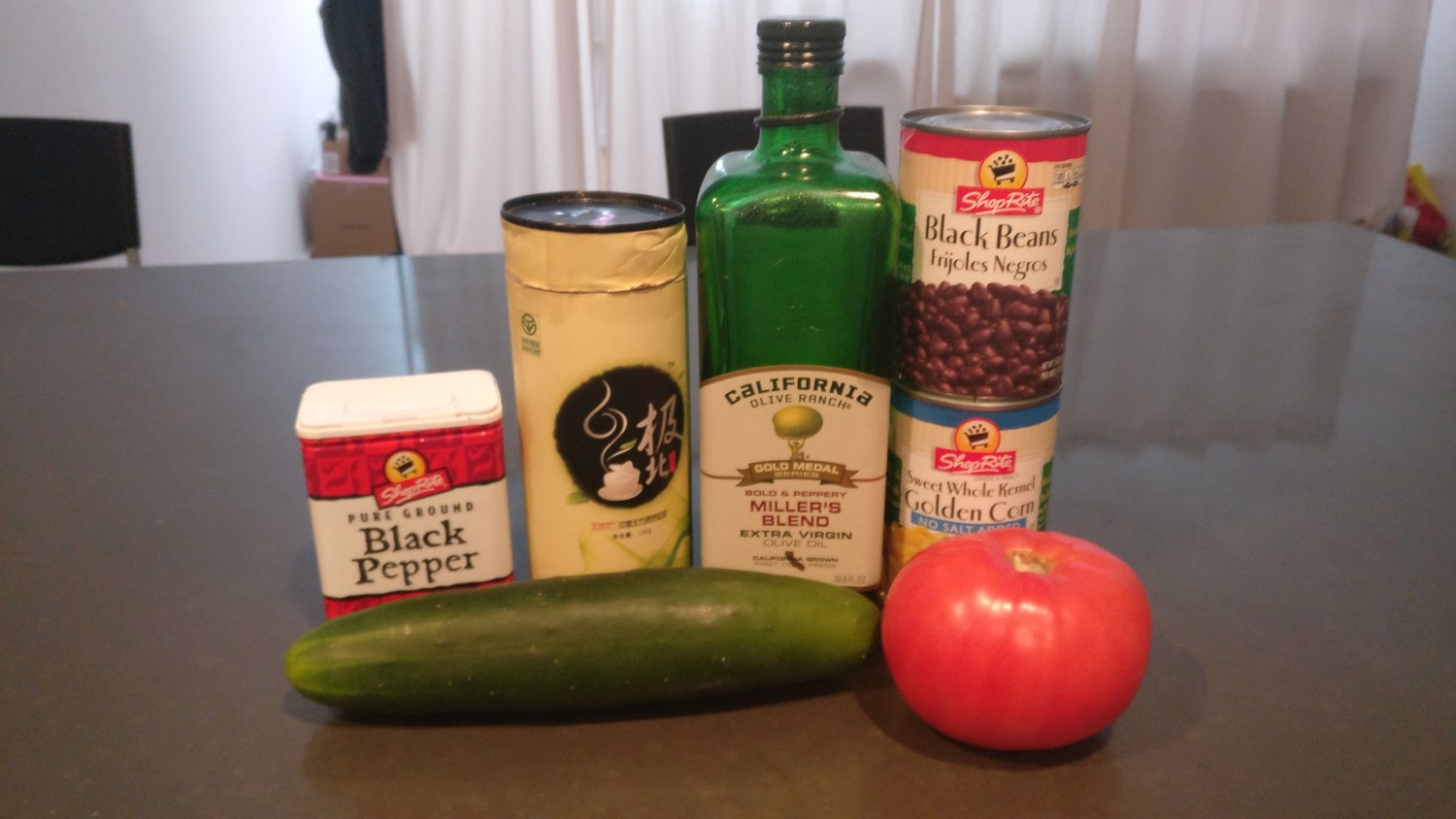 This simple salad is comprised of modest ingredients that I'm sure you'll be able to find at any supermarket.
1 can of black beans
1 can of corn
1 tomato
1 cucumber
1 tbsp olive oil
salt & pepper to taste
Methodology
Open your cans of corn and black beans. Drain and rinse them thoroughly to remove excess salt and any sliminess. Combine them in a mixing bowl.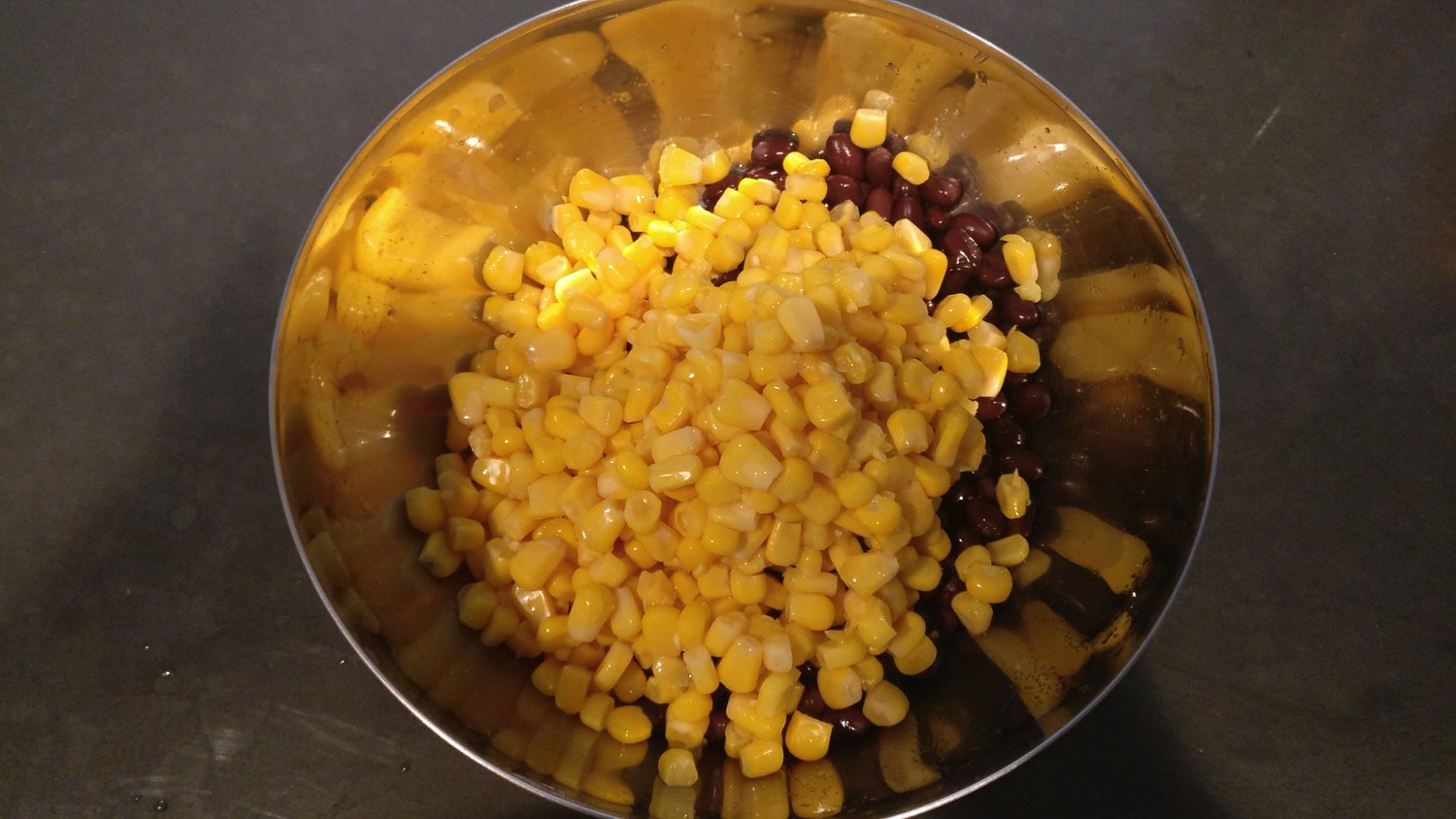 Dice your cucumber and tomato into pieces that are about the same size as the beans and corn. Add these into the mixing bowl.
I think i need a bigger bowl...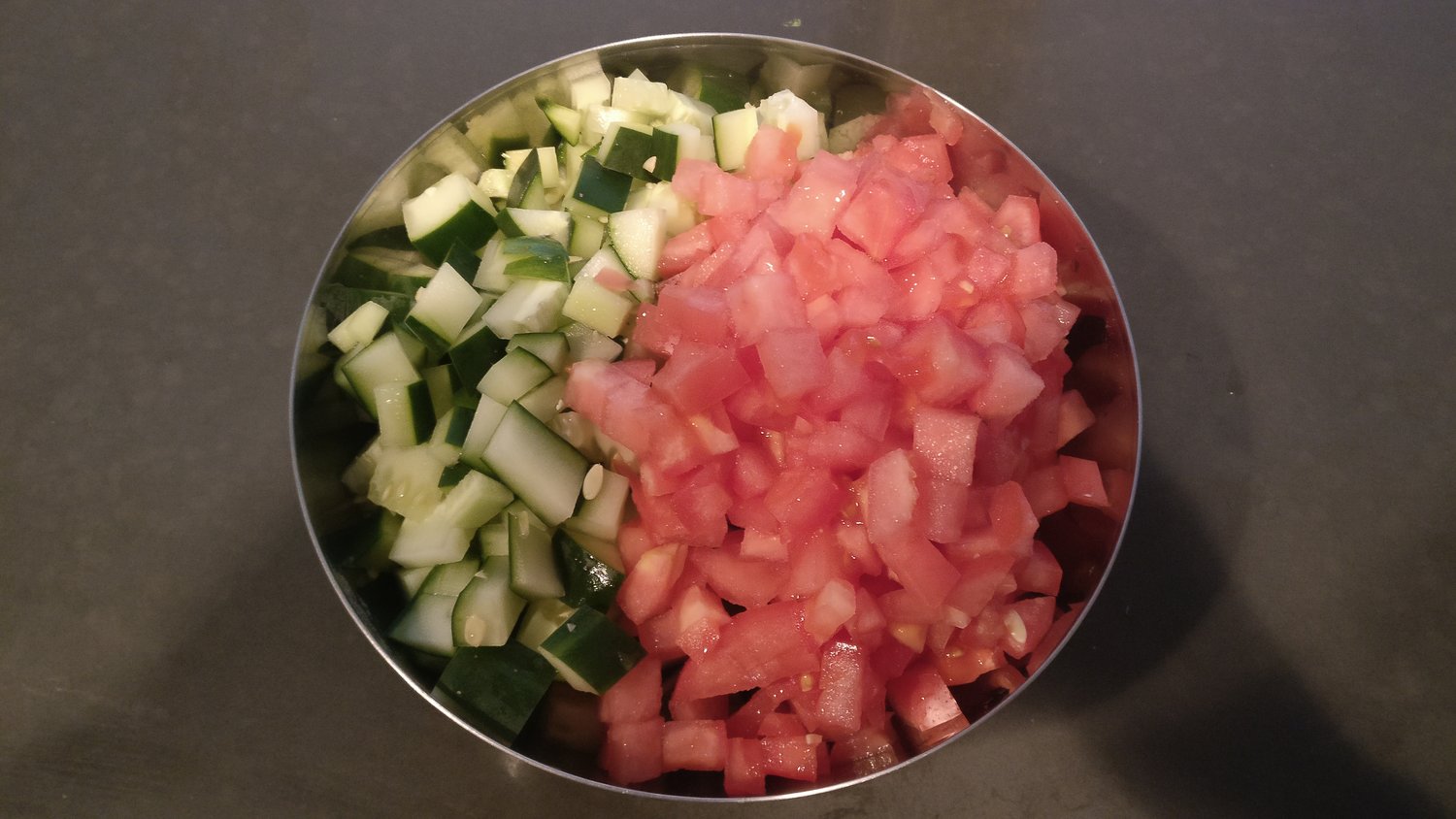 Add the olive oil, salt, and pepper into the mixing bowl. Give everything a nice stir to combine the seasoning.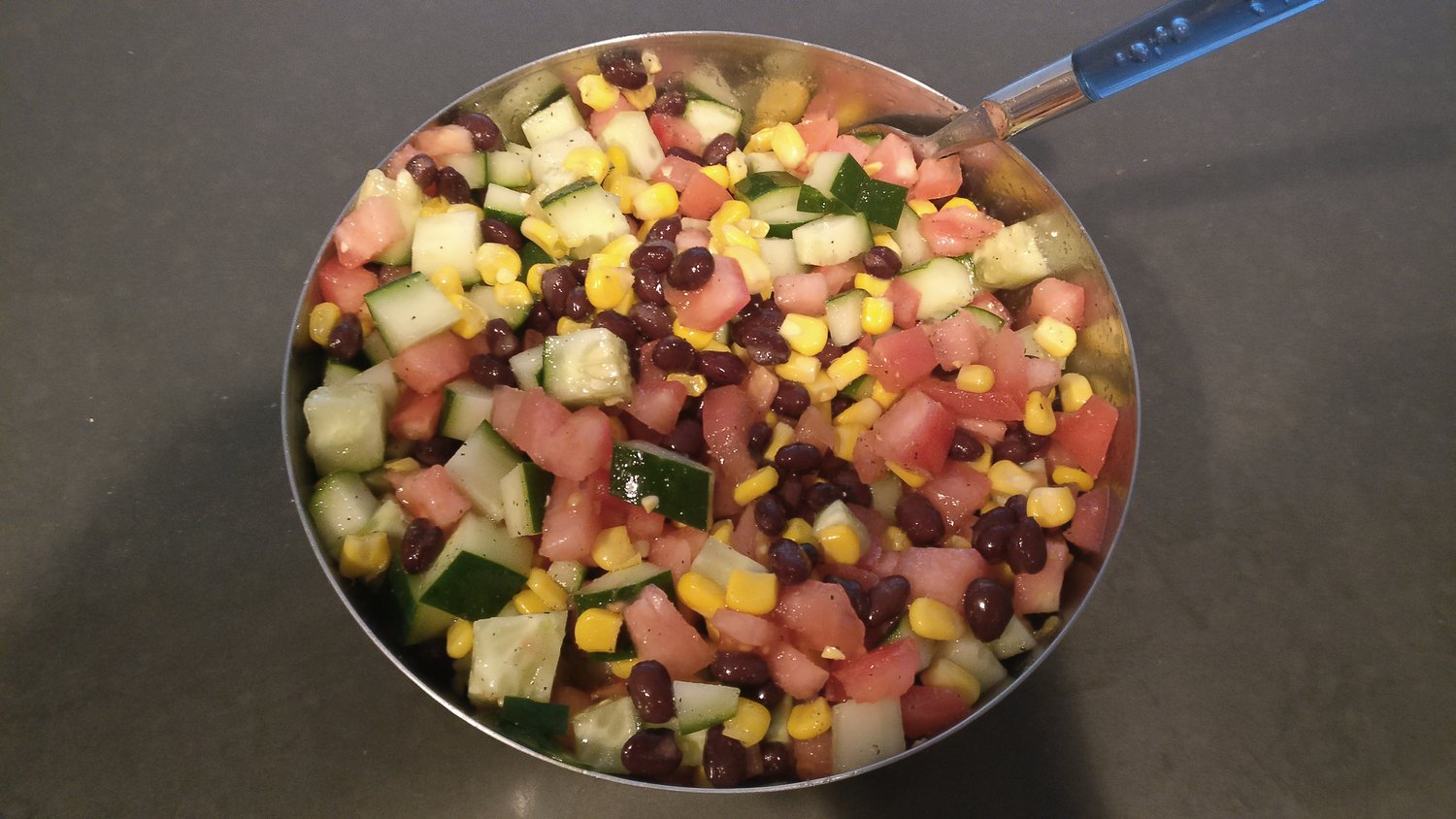 Result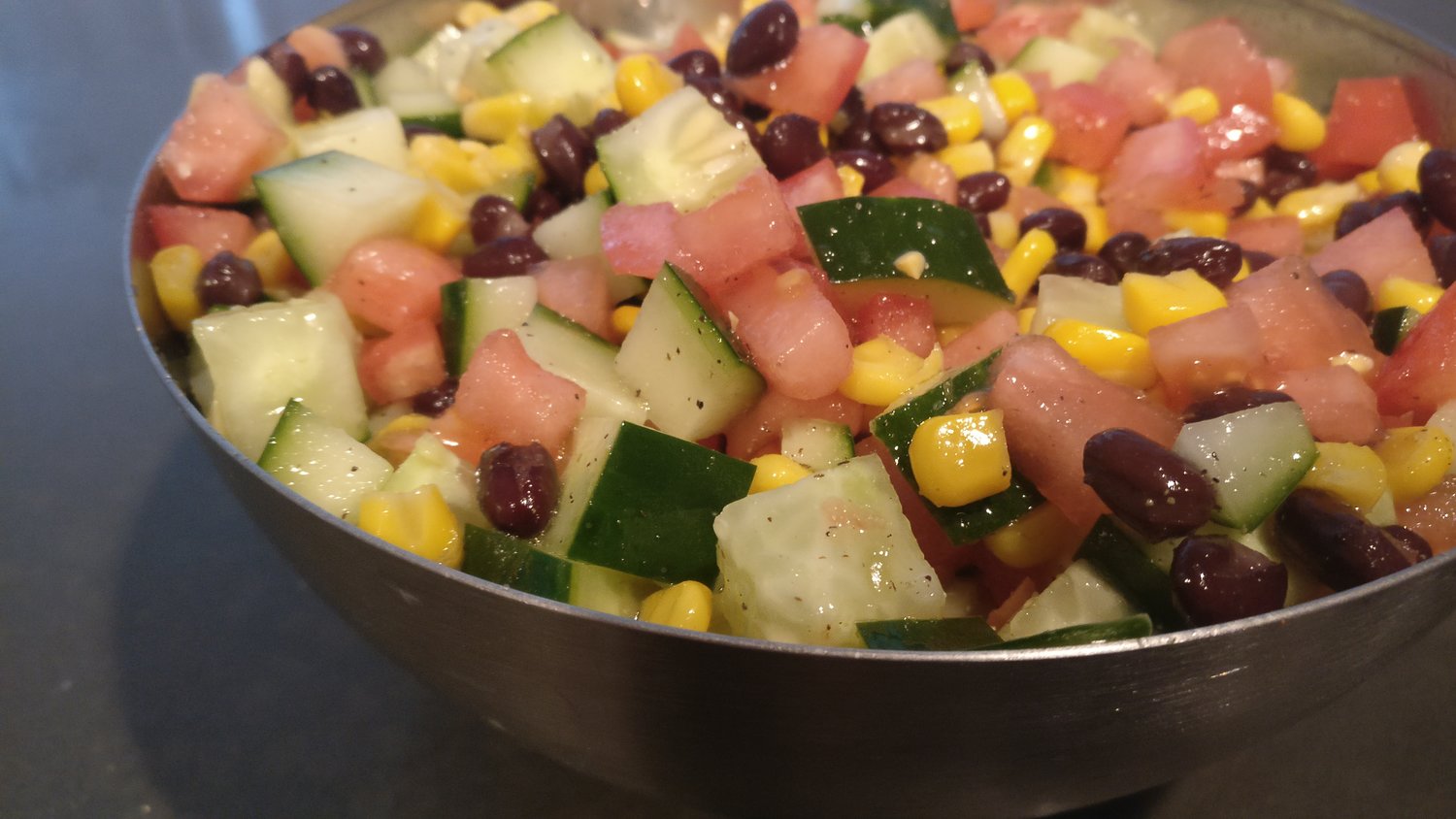 This southwestern black bean salad is pretty fresh, and the flavor gets better after it sits in the fridge for a few hours.
If you have extra budget, I can see additions of avocado or lemon juice being great additions. You can even be a little crazy and bulk it up with some grains, like quinoa or brown rice. Maybe add a protein and you have yourself a DIY Chipotle bowl.