Southwestern Chicken and White Bean Soup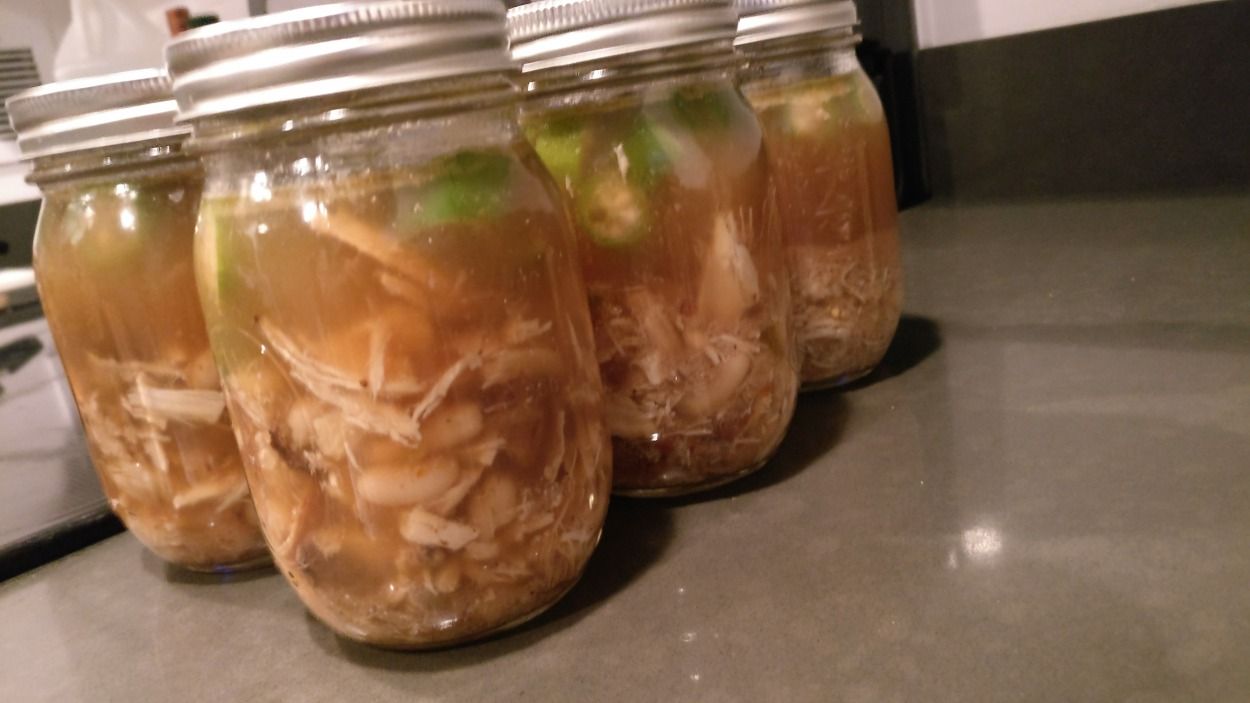 We're back with another soup! If you like tacos and simple recipes, I think you'll enjoy this.
The hardest part of this recipe is waiting for the soup to boil.
---
Ingredients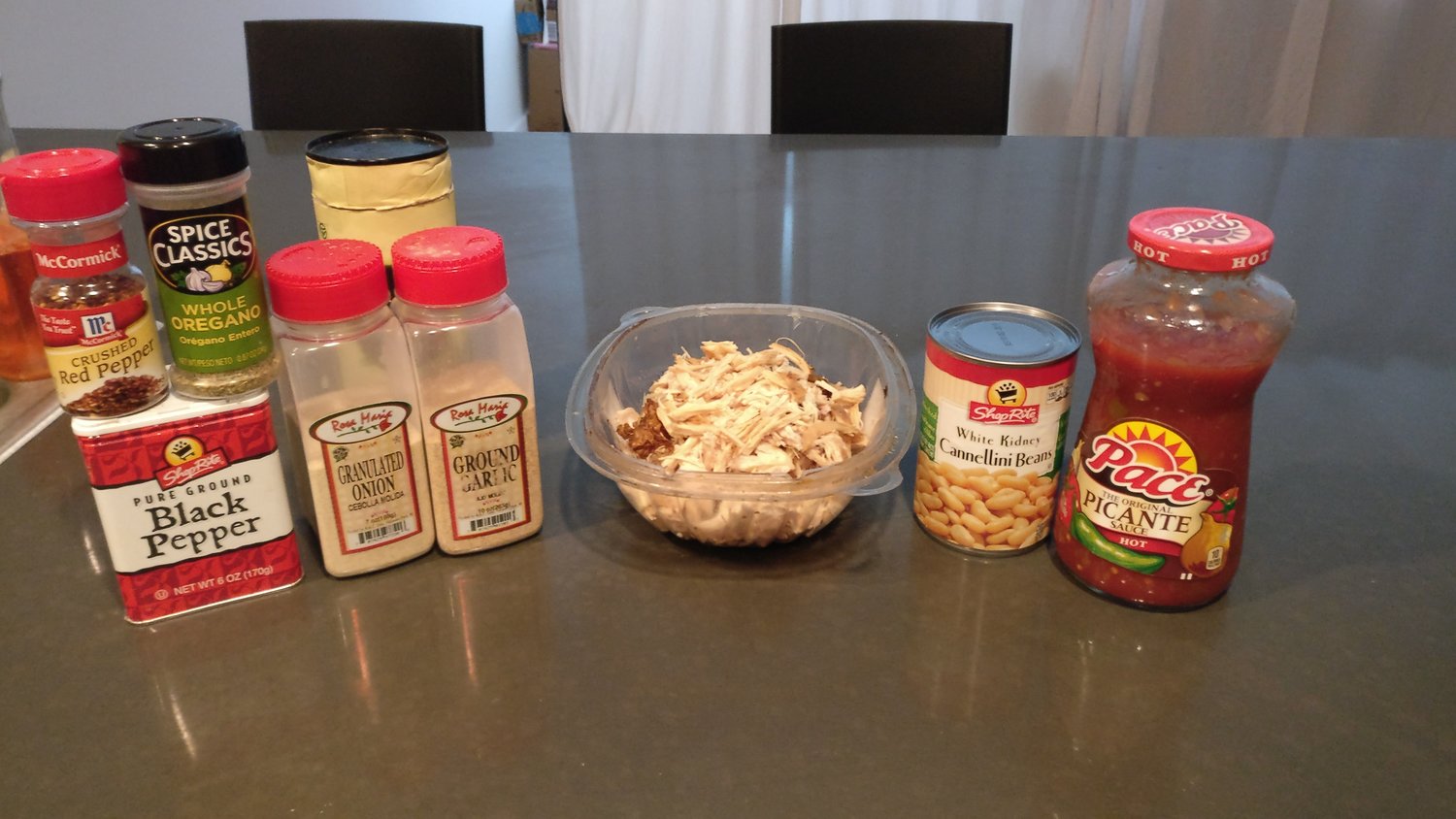 Taco seasoning (or do it yourself with crushed red pepper, oregano, onion powder, garlic powder, salt, and pepper)
shredded chicken
can of white cannellini beans
salsa
chicken stock (bonus pic of me simmering away some bones from a rotisserie chicken)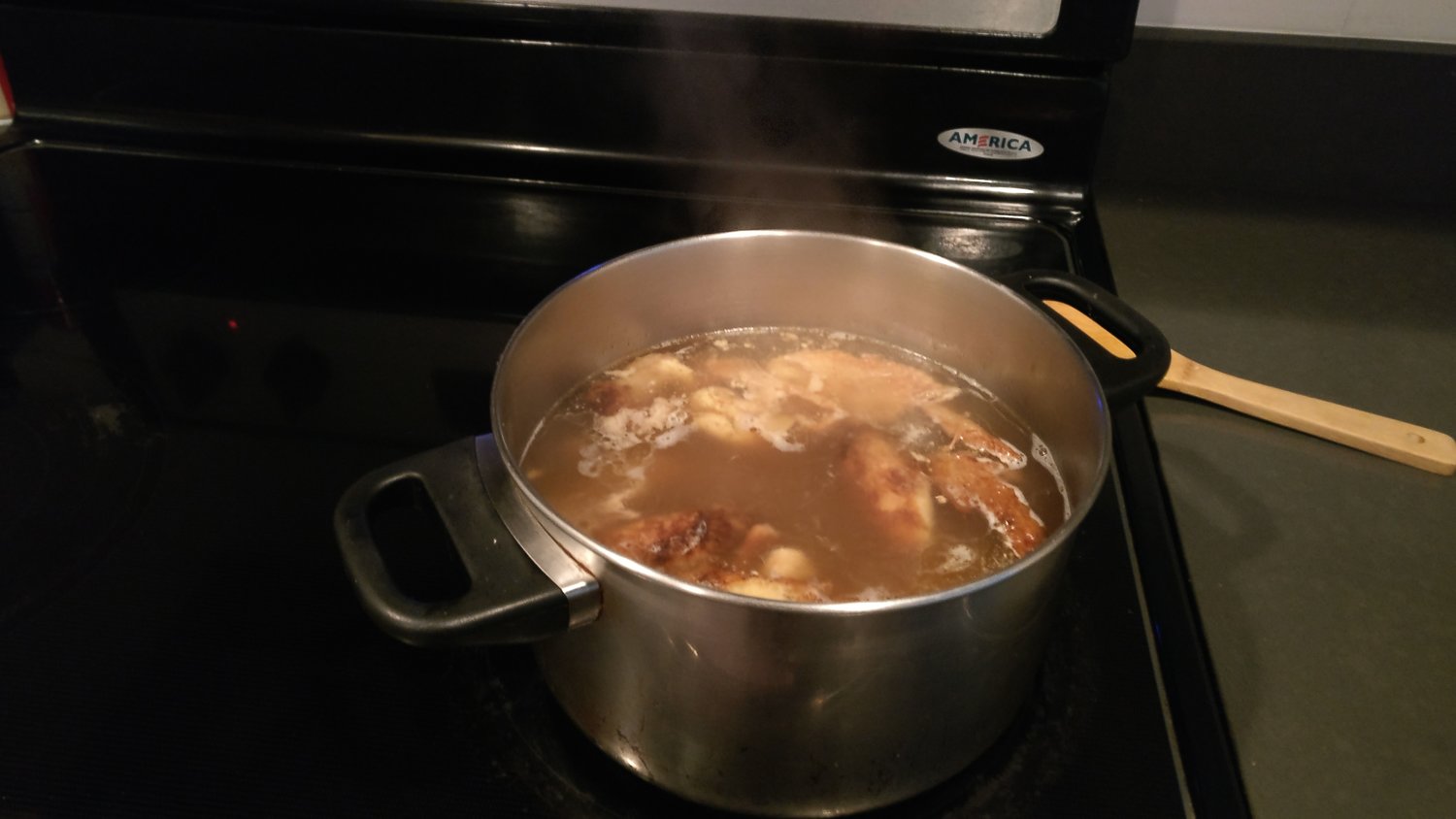 Methodology
Get your chicken stock on the stove and start boiling that. While waiting, rinse and drain the thick, sticky goop from the beans.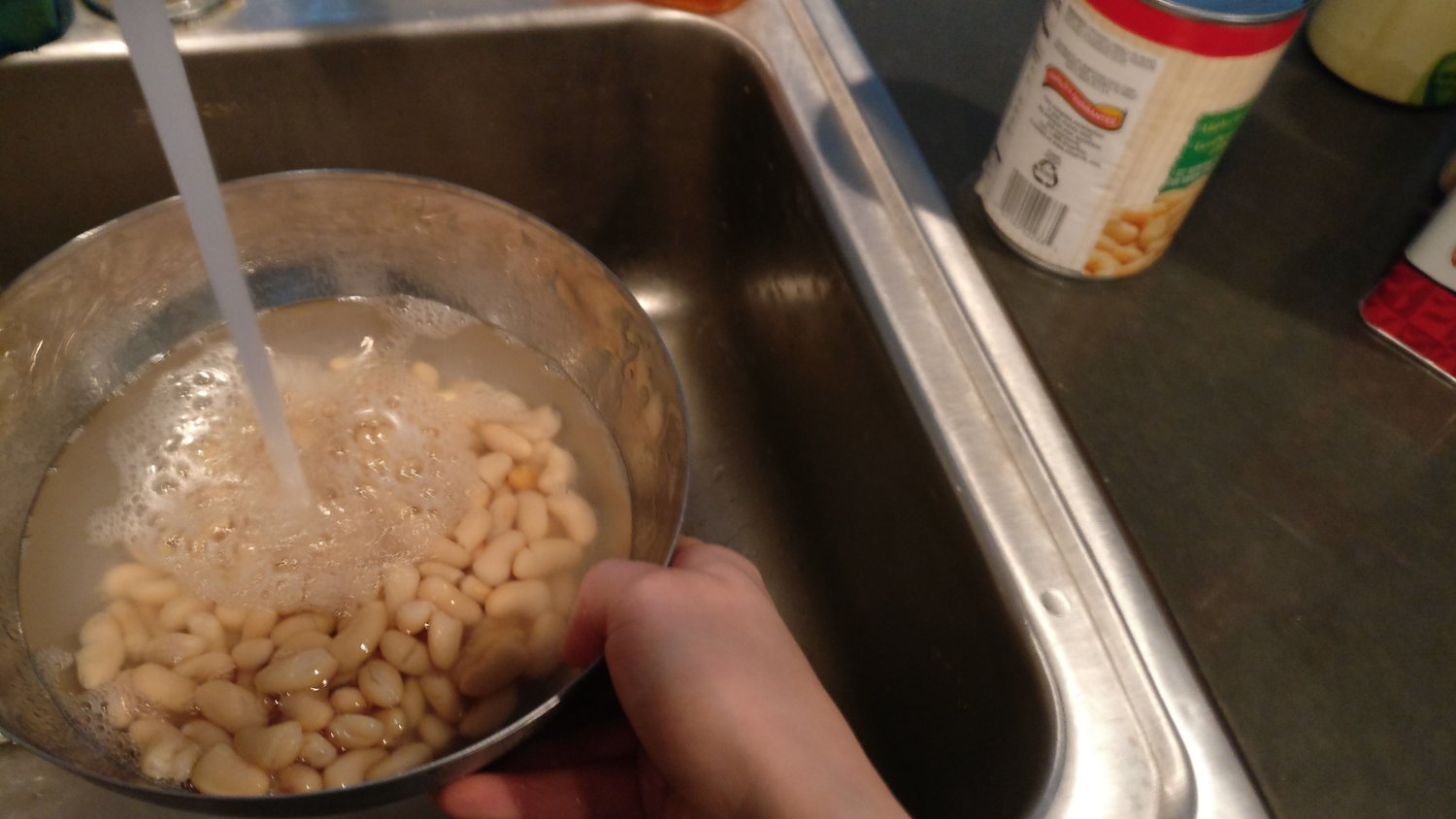 Add the beans and seasonings. I also added some vinegar for acidity, but just add all of the seasonings little by little while tasting in between. Let your palate tell you how much to add.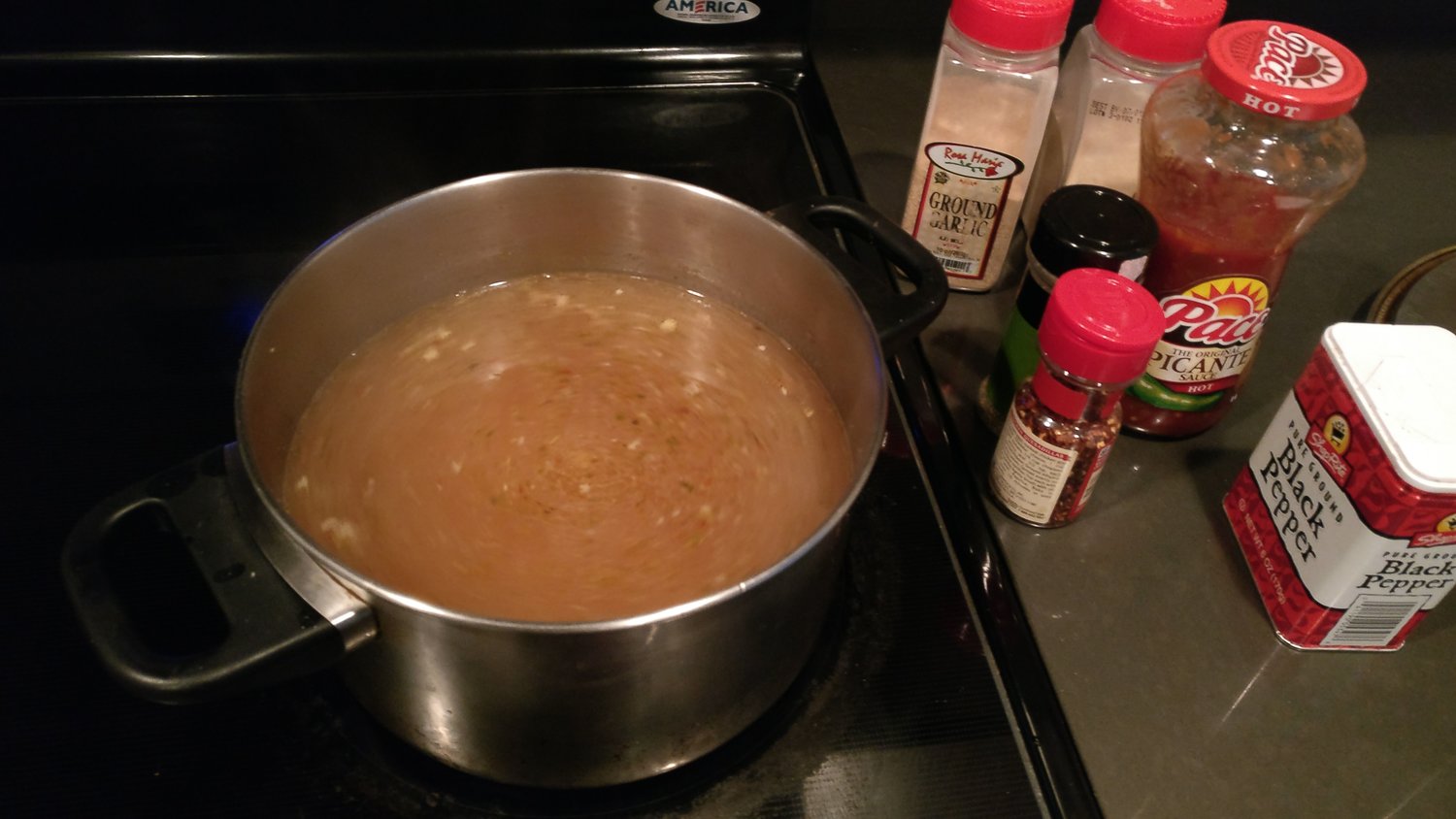 Add the shredded chicken and heat through.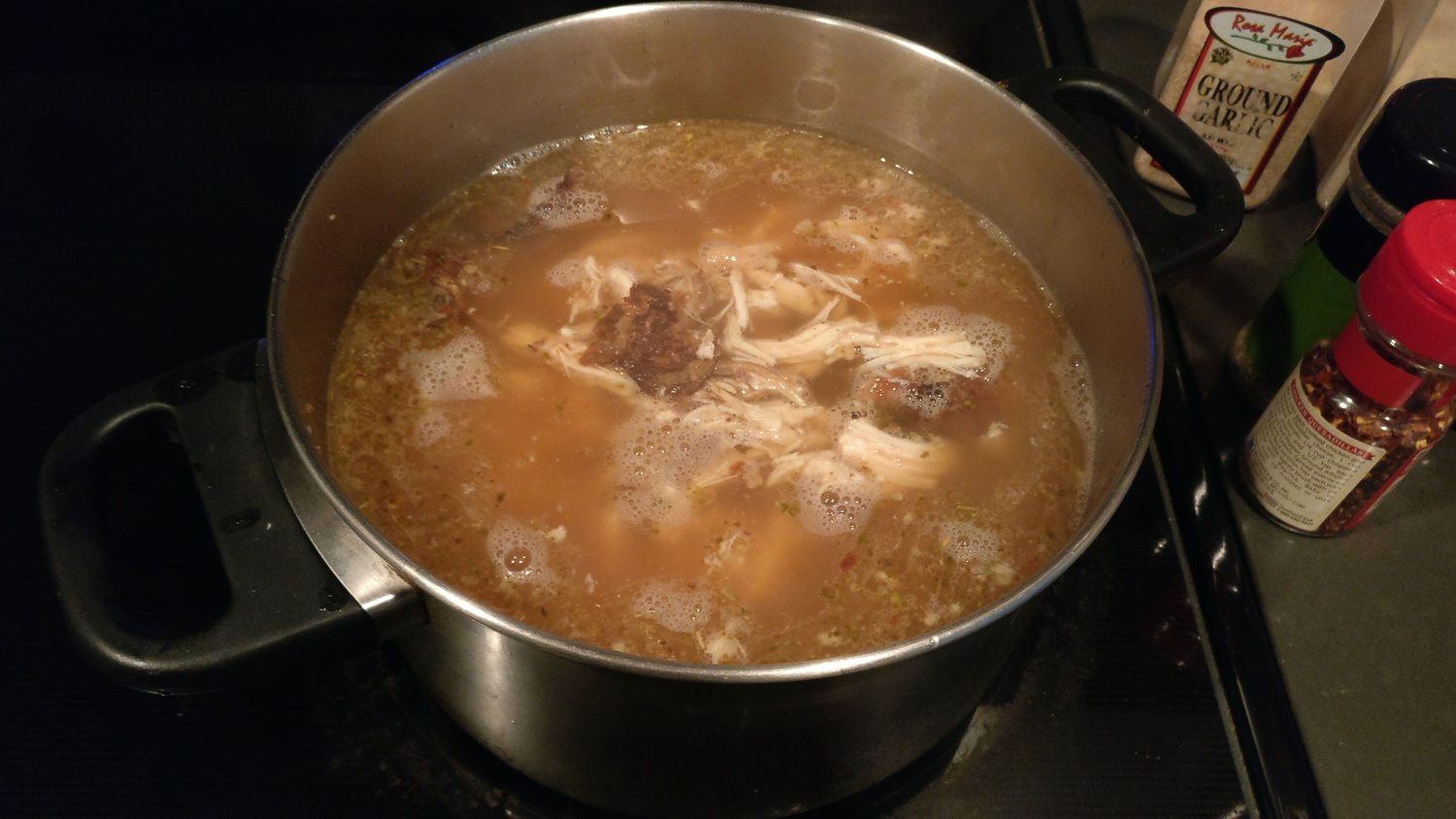 Results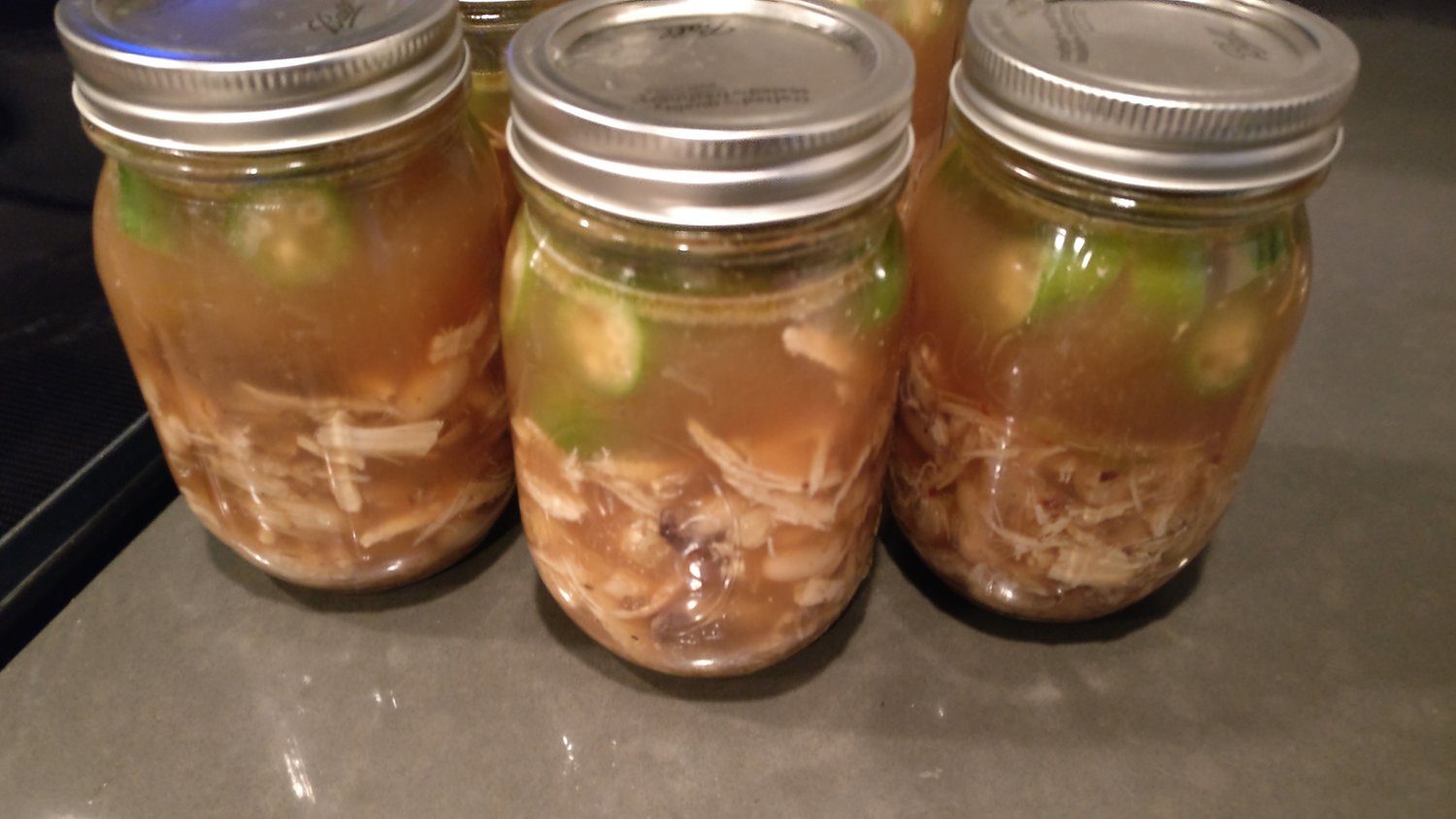 Yum! I added some frozen okra that I had in the freezer because I'm into that (read as: I love the texture of okra and I also have a strong need to have veggies with every meal), but leave that out or substitute for any other veggies you might like.
This made for six meals for me (each mason jar is 16oz), and it smells so good to heat it up during work. This soup definitely relieves me of the craving for tacos.